Crescent Chicken Casserole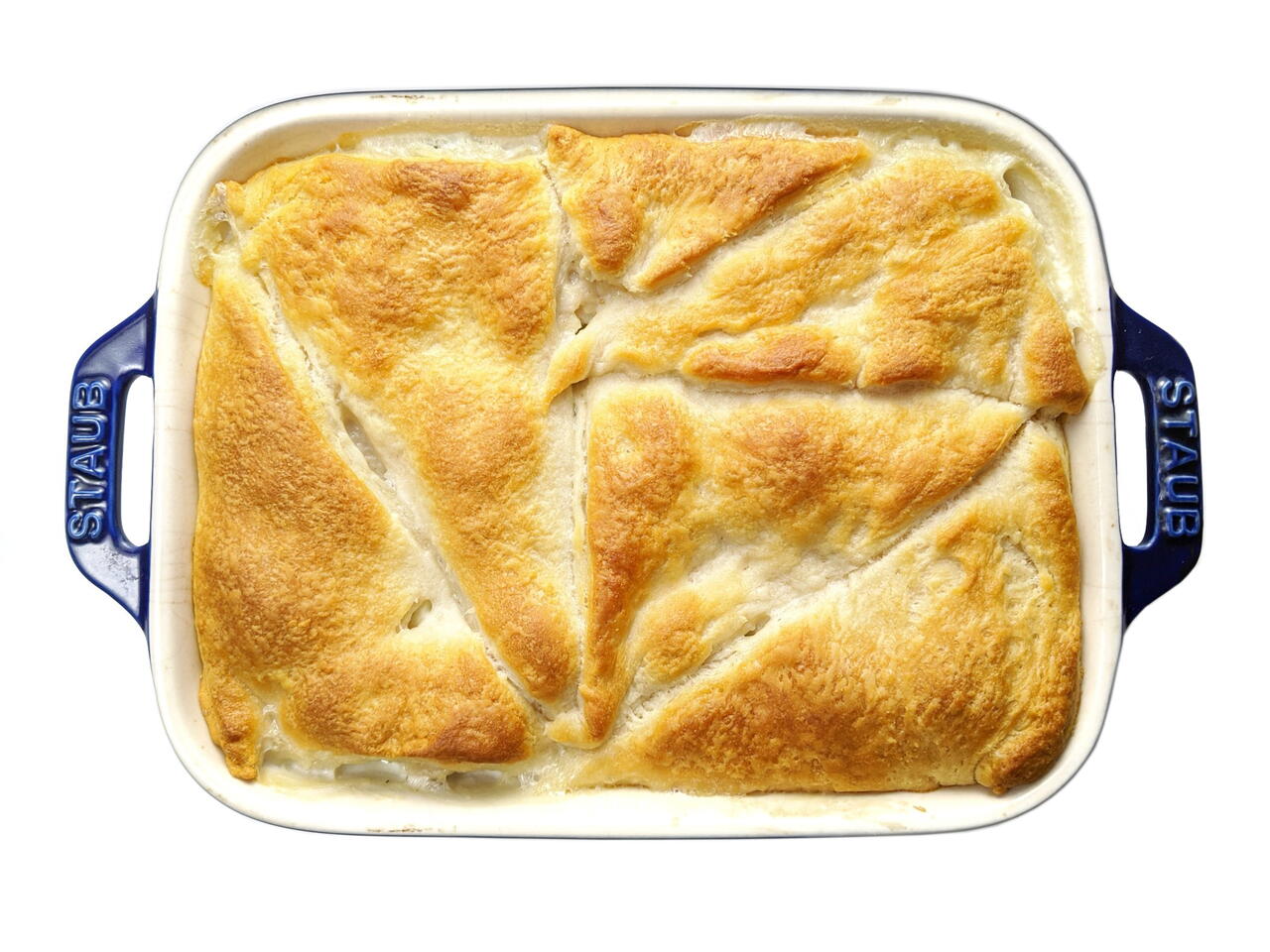 What you will need
1 cup Milk
1 Tbsp Chicken Bouillon
1/4 cup Flour
12 oz. cooked Chicken Breast
8 oz. Frozen Peas
1 tube (8 oz.) Crescent Roll Dough
Salt
Black Pepper
(Nutritional facts 136 calories, 6.29 g fat, 9.79 g carbohydrates, 9.8 g protein, 30 mg cholesterol, 1034 mg sodium)
How to cook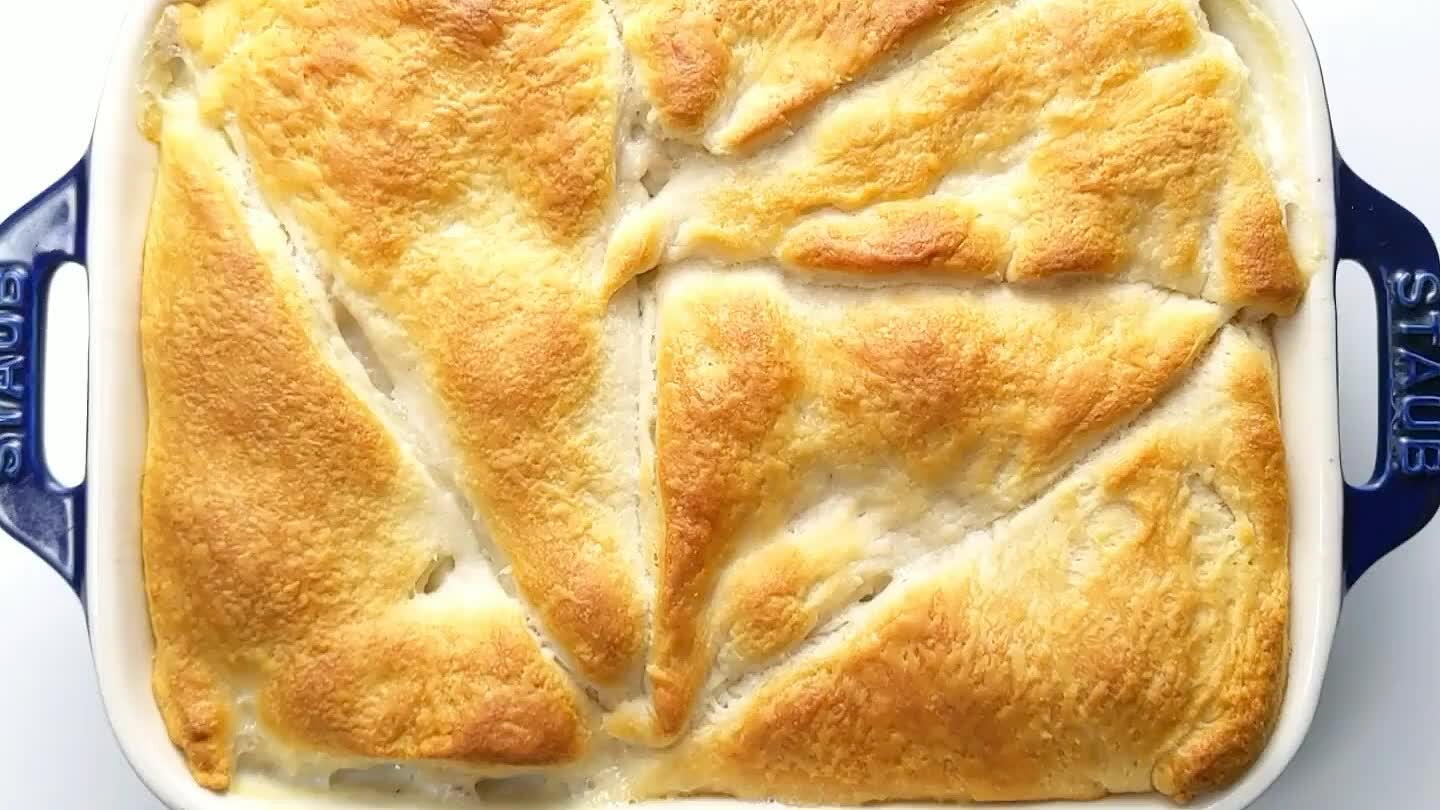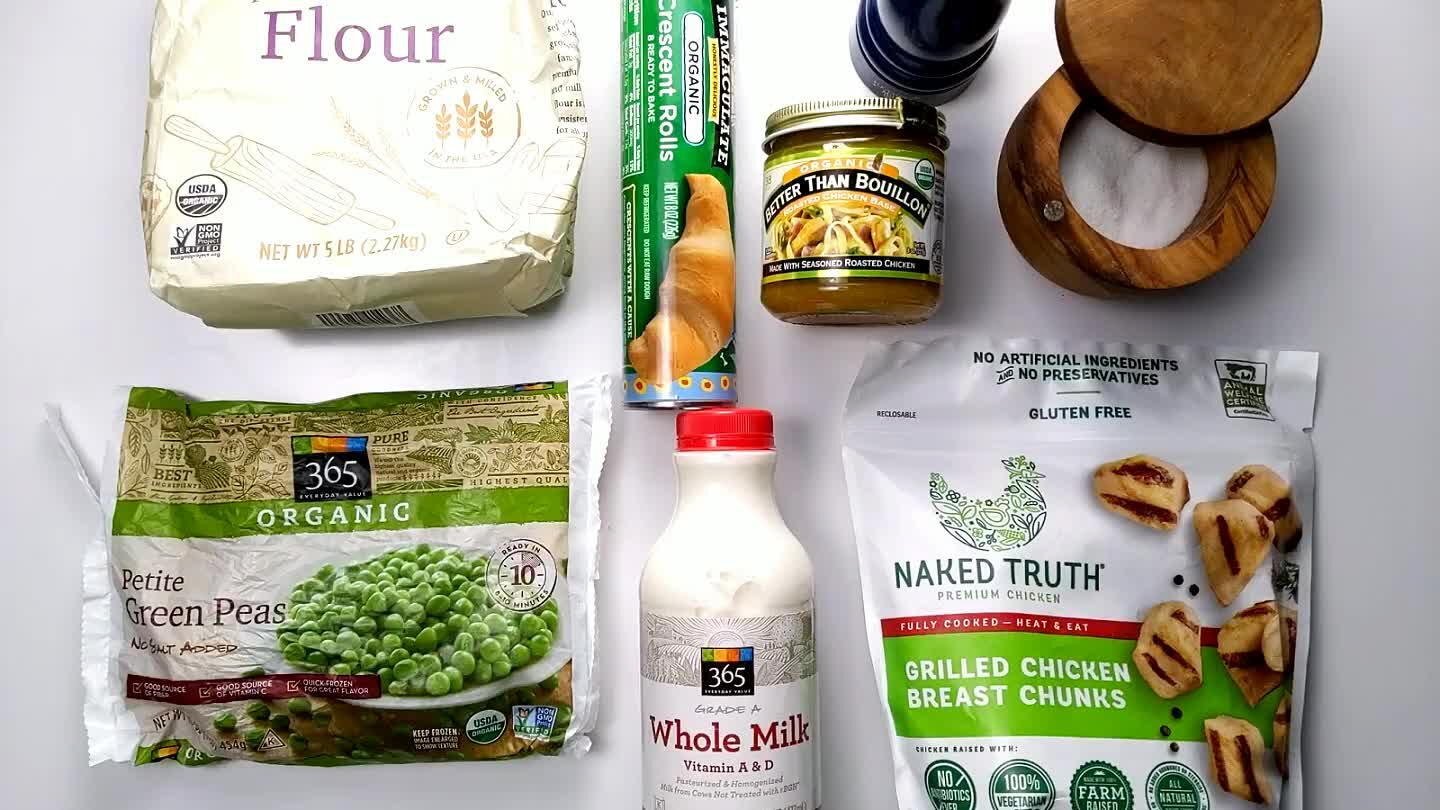 Collect your ingredients.
Preheat oven to 400°F
Preheat oven to 400°F.
Pour the milk into a medium mixing bowl.
Add the bouillon.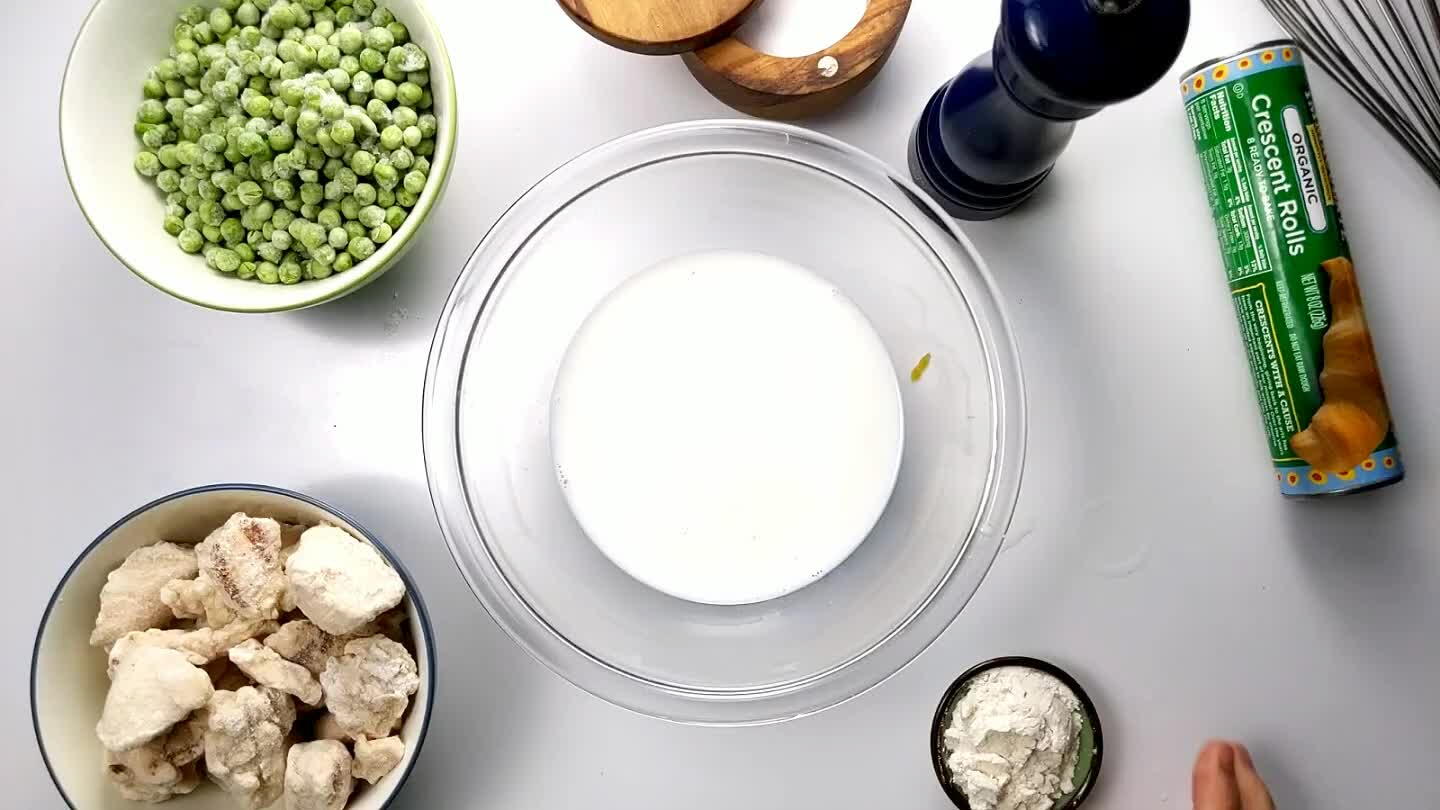 Add the flour. Whisk to blend.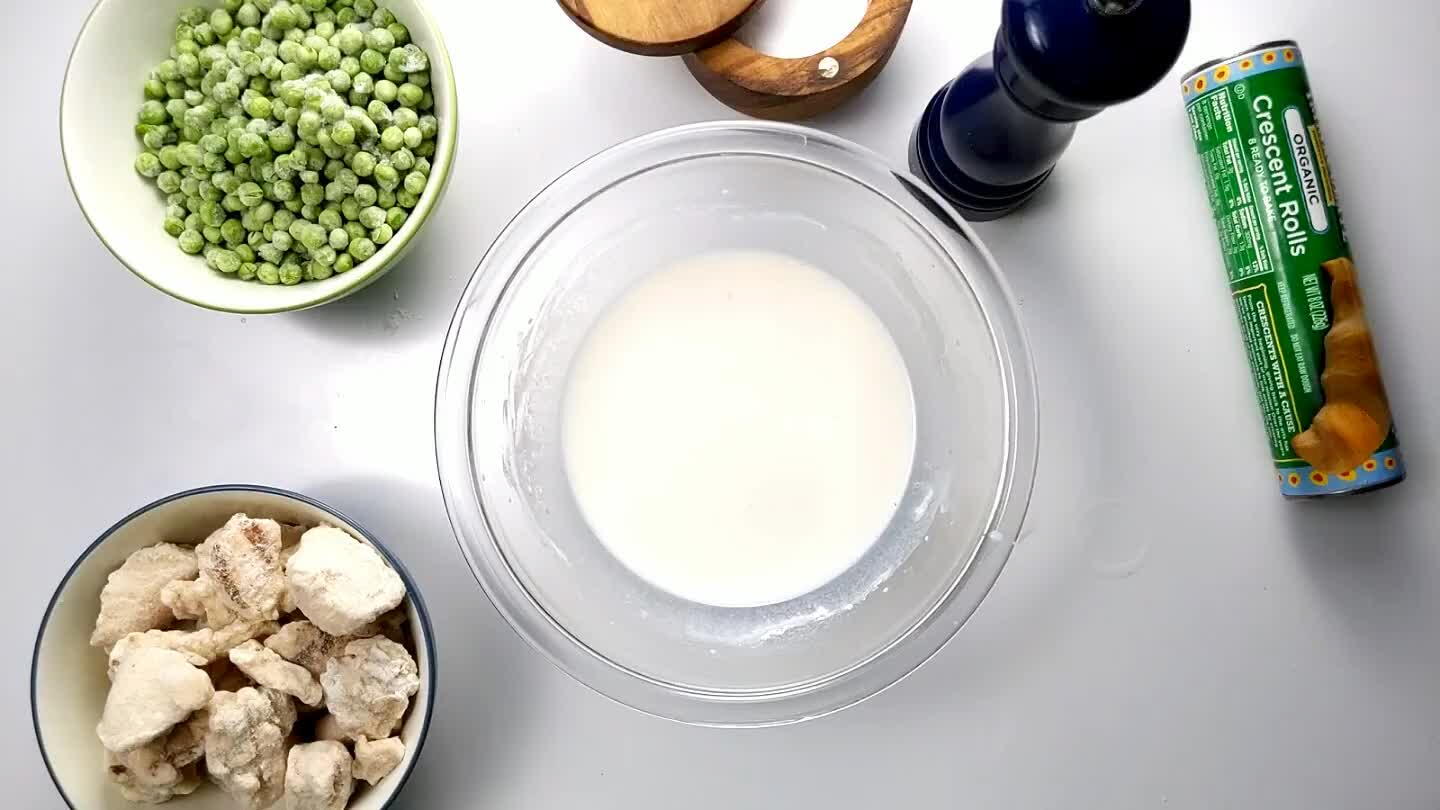 Add a little Black pepper and a pinch of salt. Bouillon tends to have a lot of salt, so you shouldn't need much.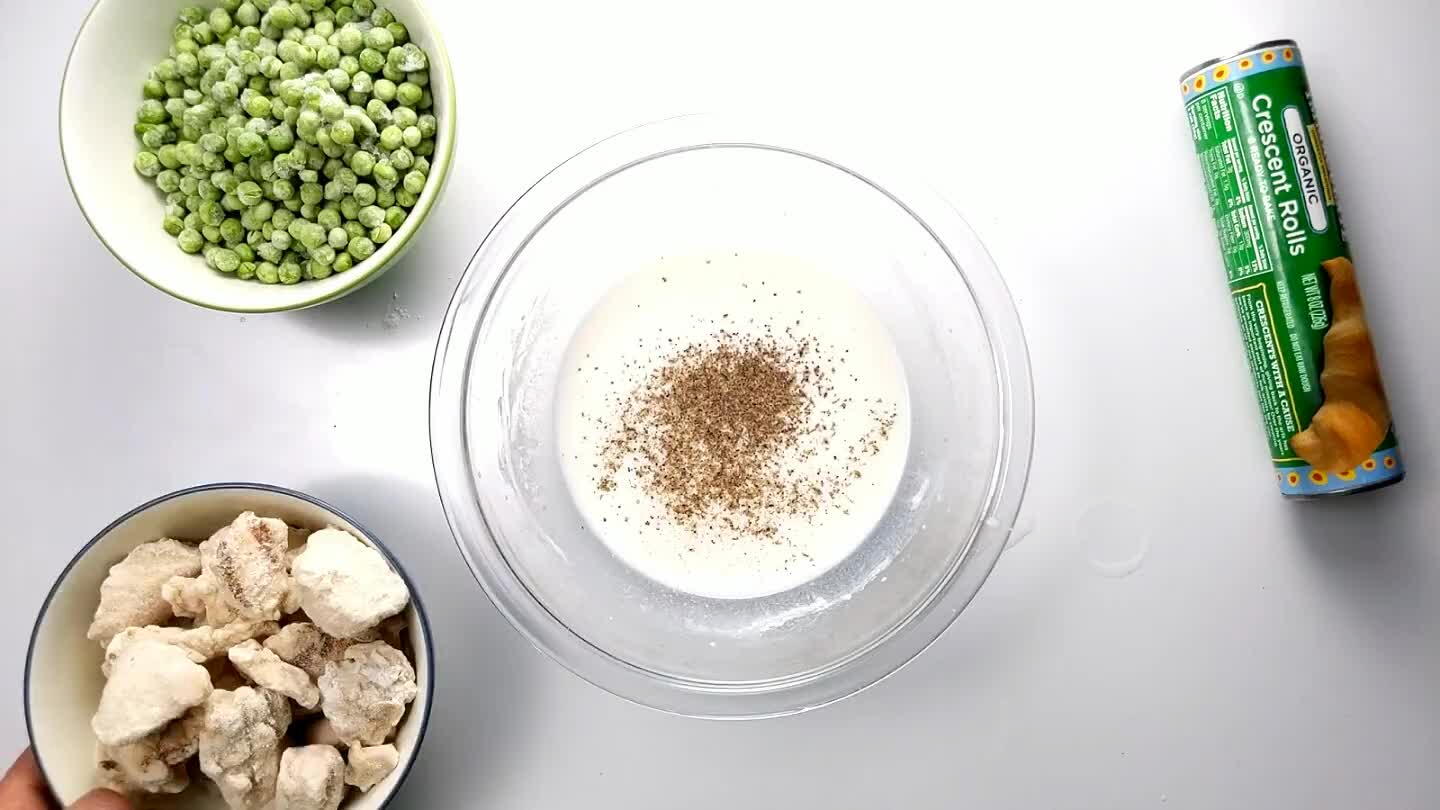 Add the cooked chicken breast.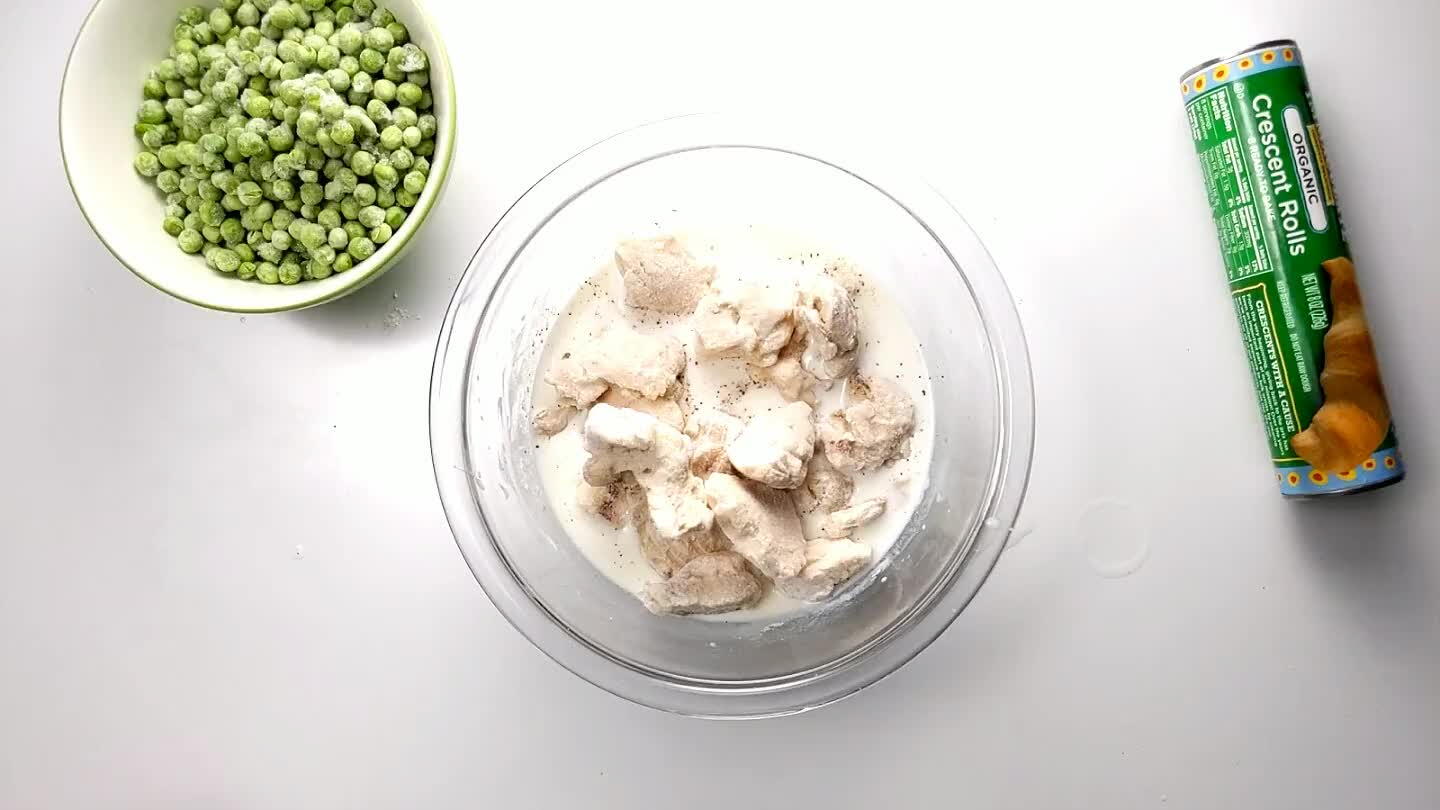 Pour in the frozen peas.
Microwave for about 5 minutes to get the frozen ingredients up to temperature.
Pour the filling into a standard 9" x 13" casserole dish.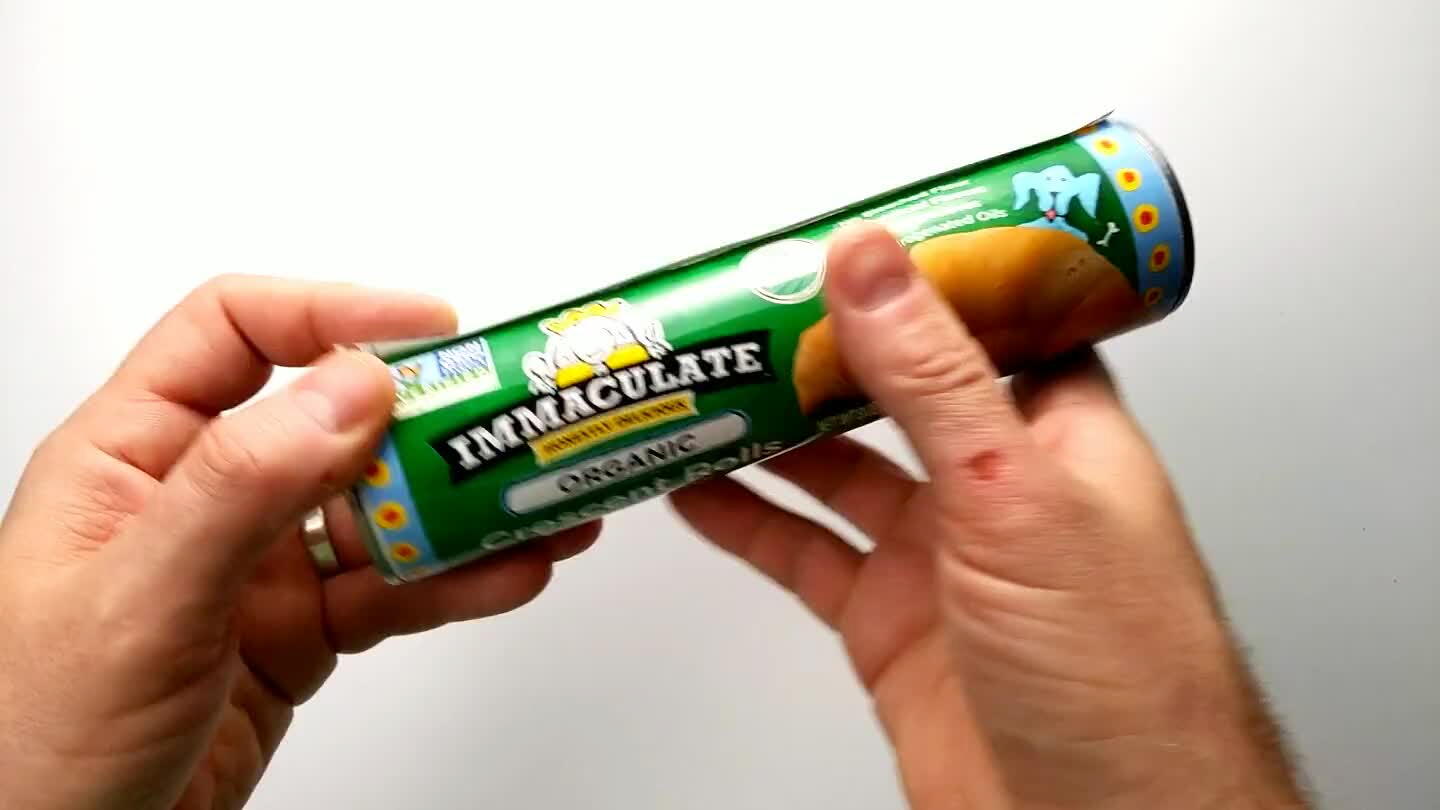 Pop open the tube of crescent roll dough and separate the sections of dough.
Arrange the dough over the top of the filling.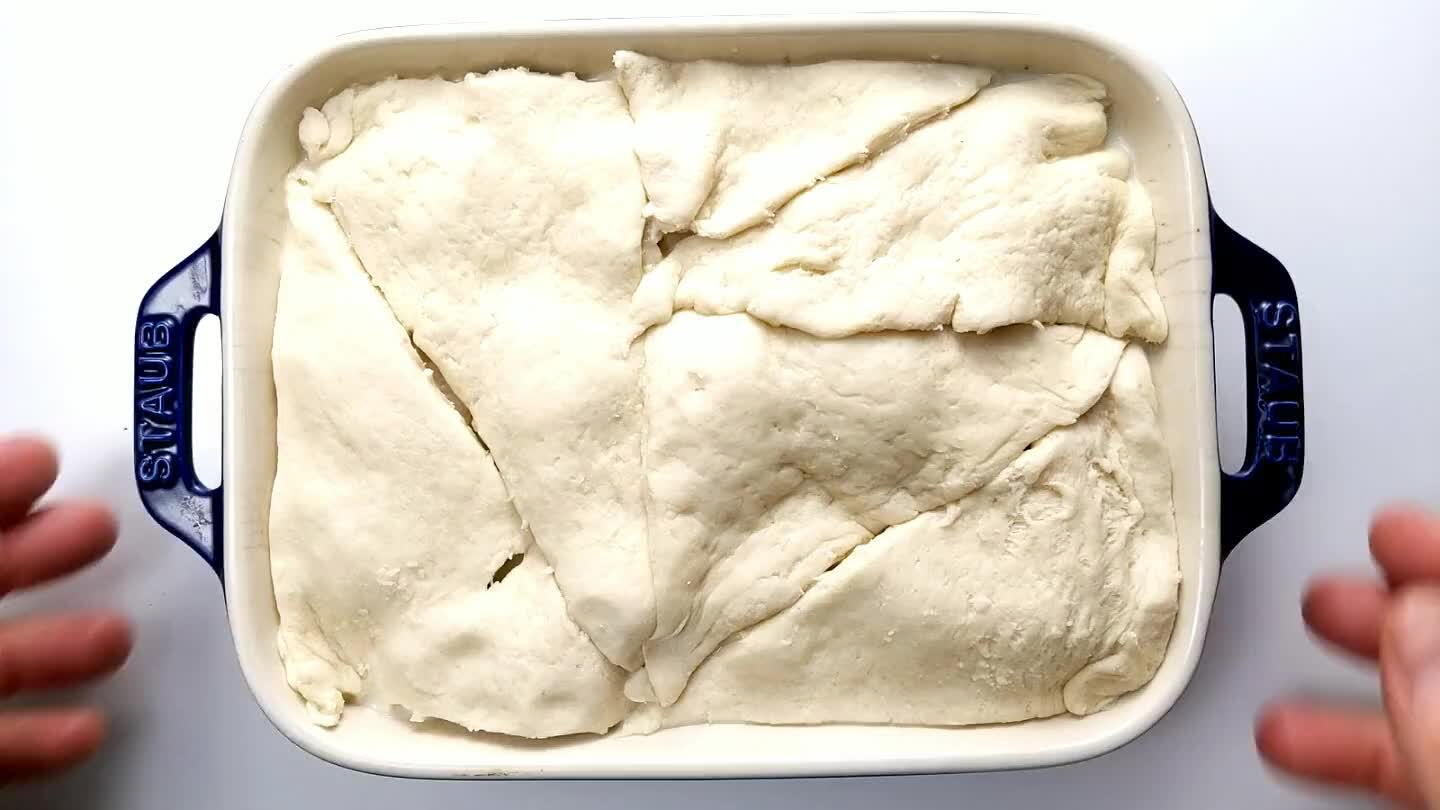 Bake for 20 minutes or until the top is golden brown and the filling is heated through.