Vietnamese Caramelized Pork Bowls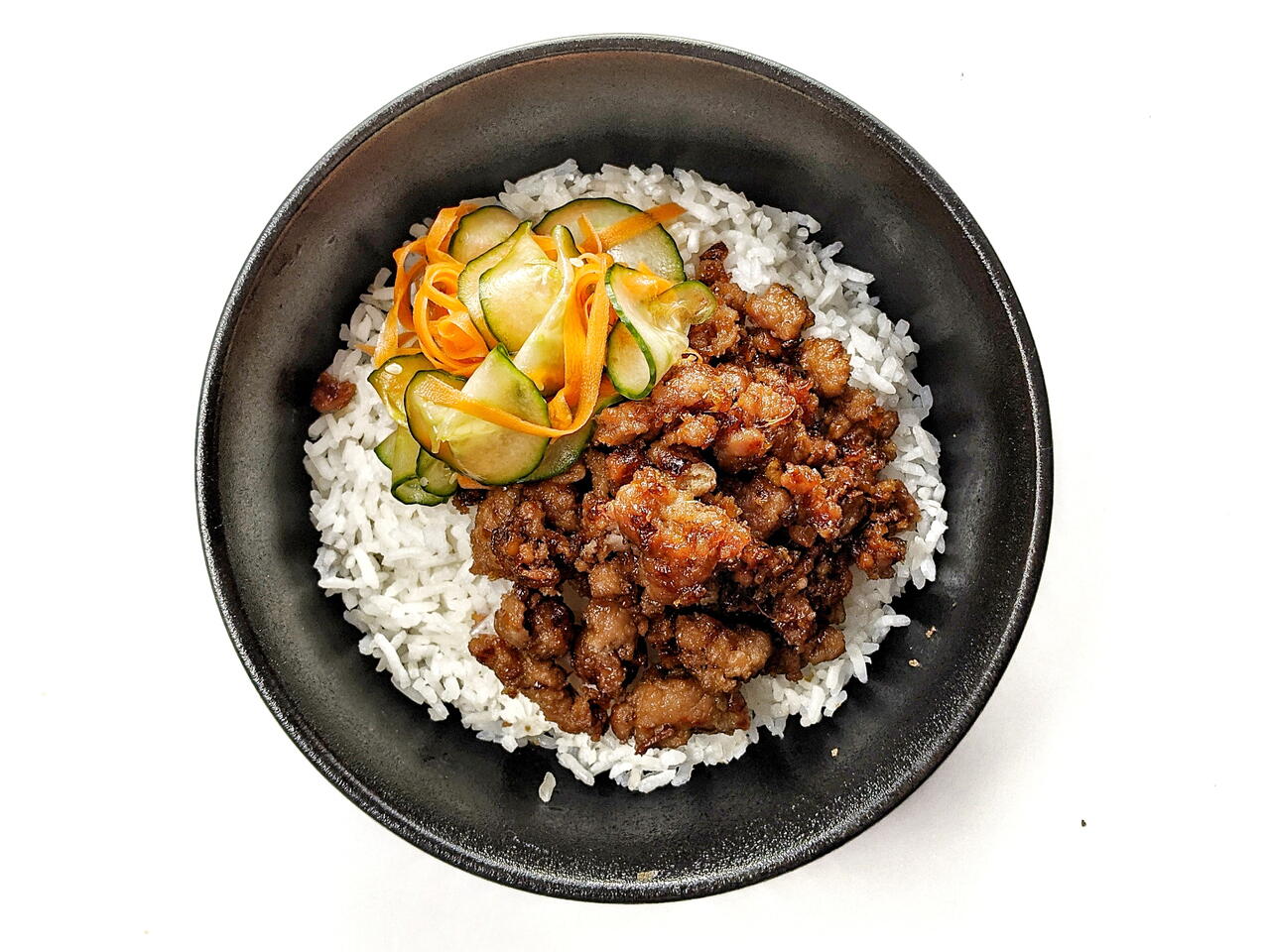 4 portions
20m
The magic of this dish is the blend of caramelized sugar and fish sauce. Yes, the smell may blow up your kitchen, but the flavor is worth it.
What you will need
Precooked Rice, optional
CARAMELIZED GROUND PORK
Olive Oil
1 Yellow Onion
1 Tbsp Grated Ginger
2 cloves Garlic
1/2 tsp Chili Flake
1 lb Ground Pork
1/4 cup Brown Sugar
2 Tbsp Fish Sauce
CUCUMBER CARROT SALAD
1 bunch Scallions
1 large Carrot
1 English Cucumber
1 Tbsp Soy Sauce
1 Tbsp Rice Vinegar
1 tsp Sesame Seeds
2 cups White Rice, optional
(Nutritional facts 143 calories, 2.27 g fat, 23.5 g carbohydrates, 7.06 g protein, 13 mg cholesterol, 186 mg sodium)
How to cook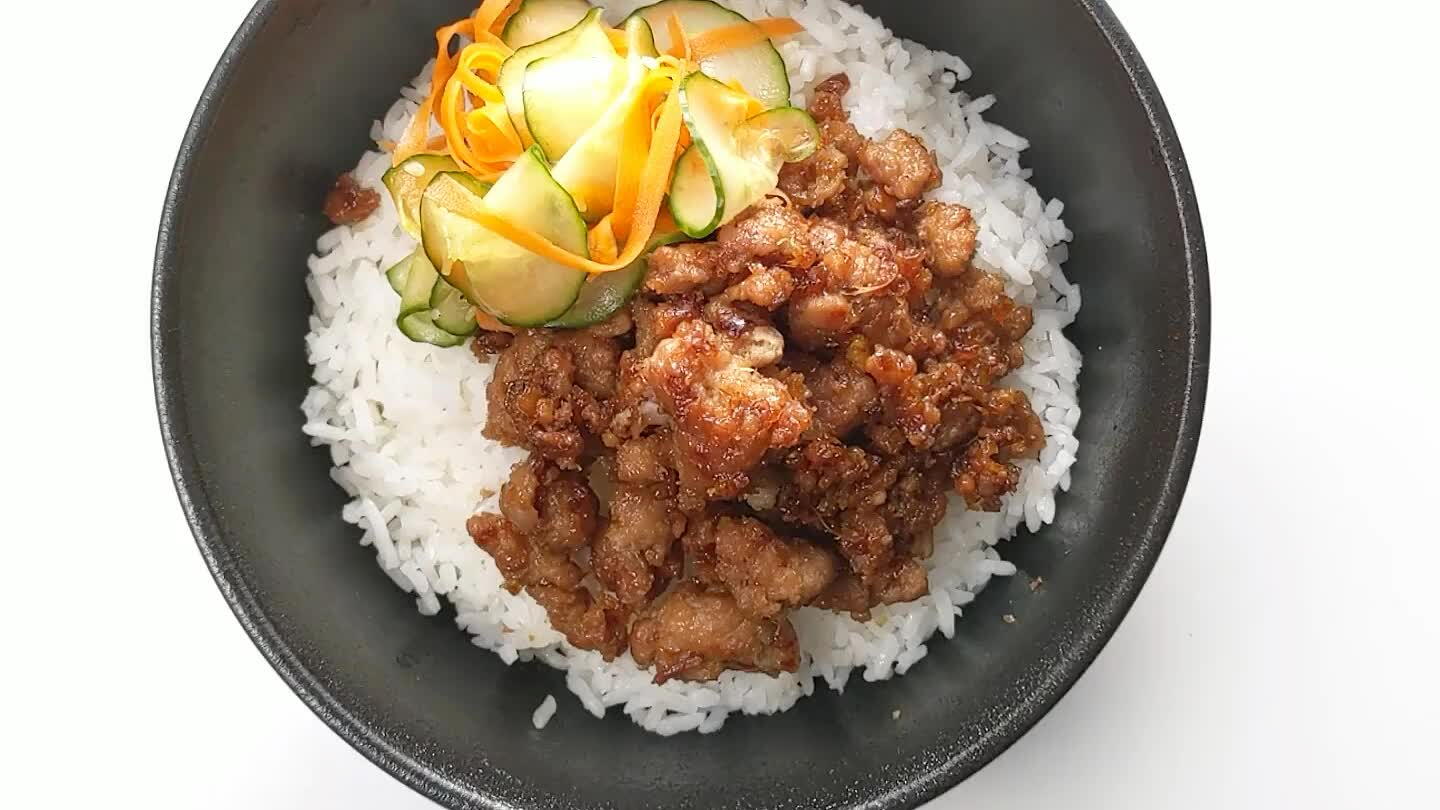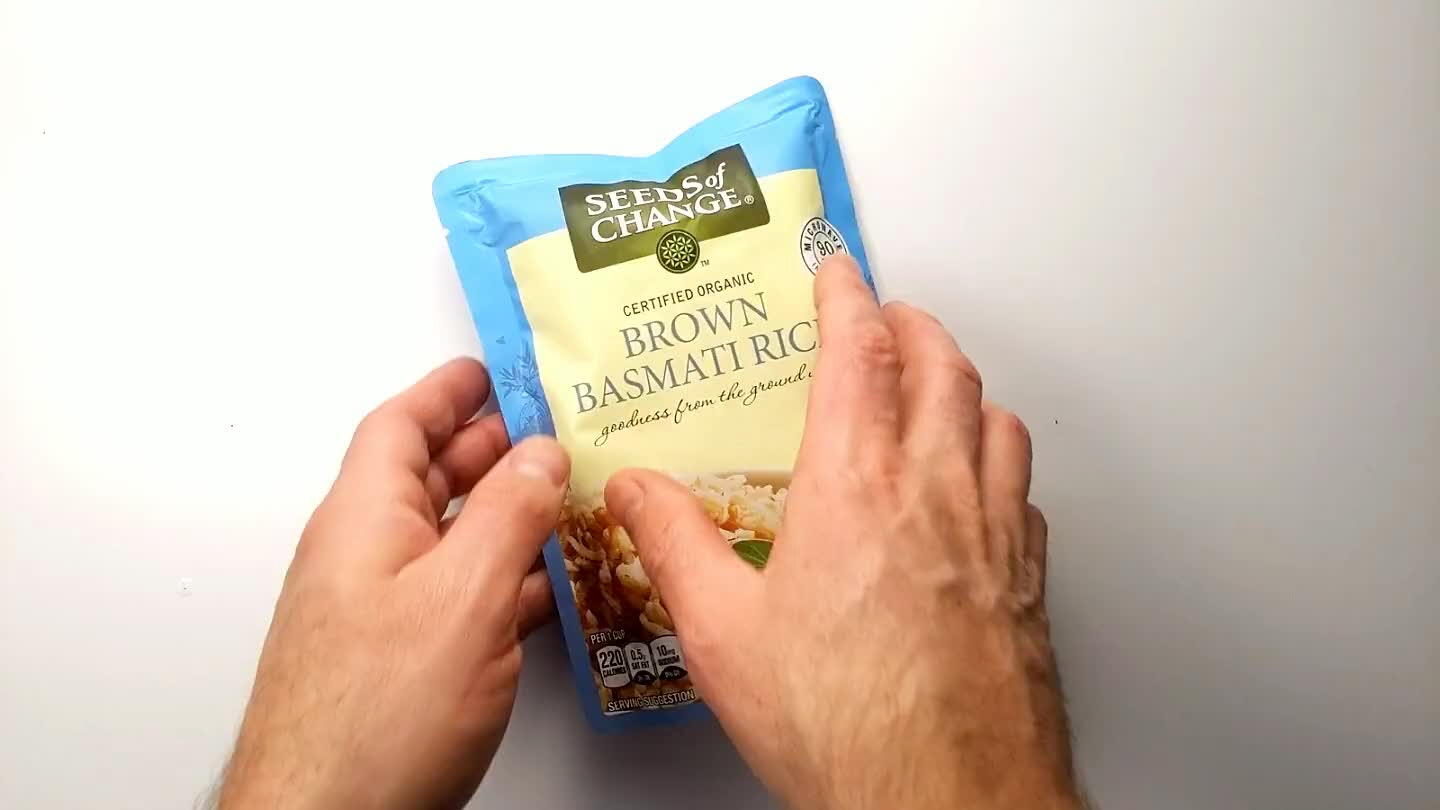 Prepare rice however you like. These packets of microwaveable rice aren't bad. They're a little expensive but very quick and easy.
CARAMELIZED PORK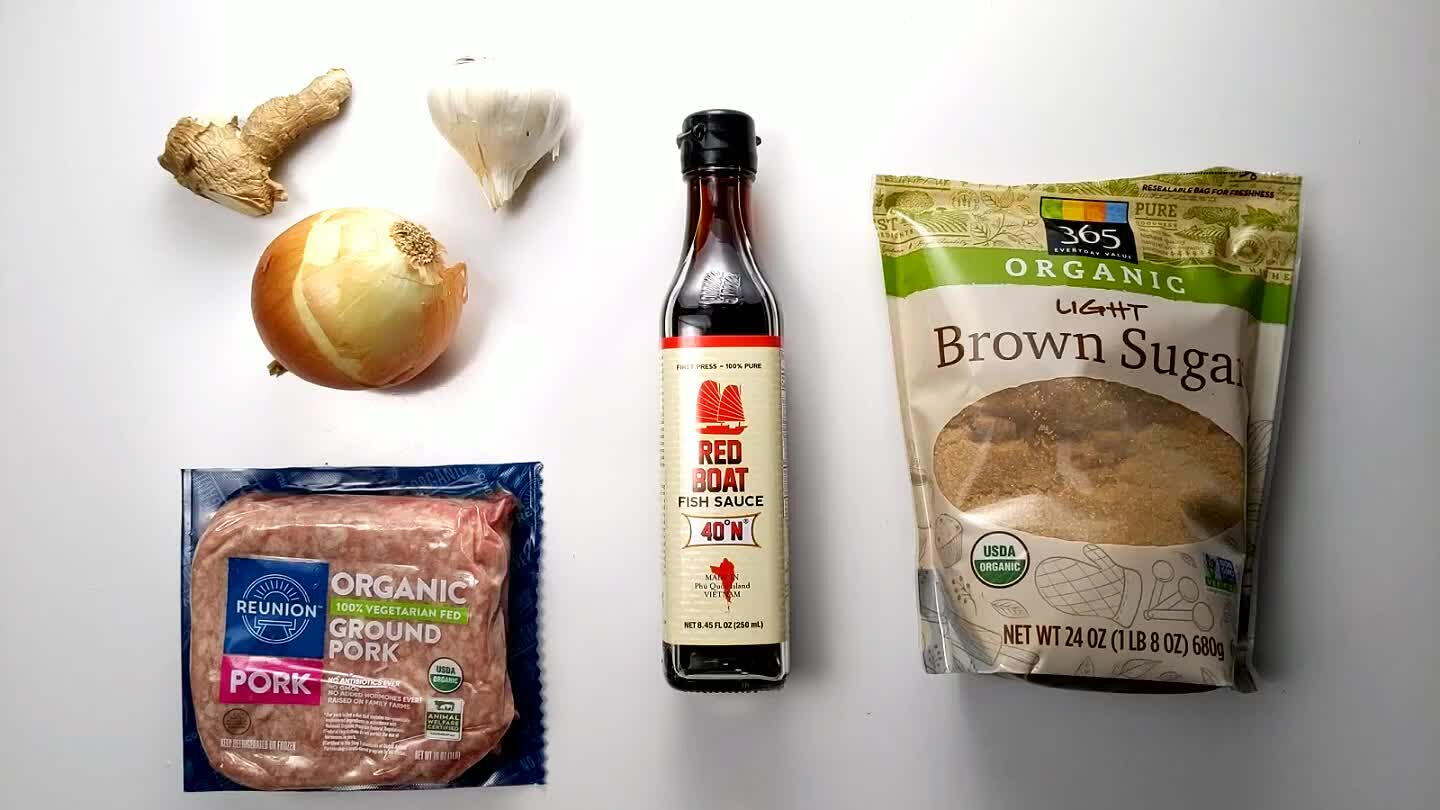 Gather ingredients.
Dice the onion as finely as possible. Remove the stem tip and slice in half through the stem to root axis. Slice finely from the top, perpendicular to the sliced stem face without cutting through the root end. Then slice into the stem face several times with the blade parallel to the board to complete a hatch pattern. Slice again from the top perpendicular to the previous slice to dice finely.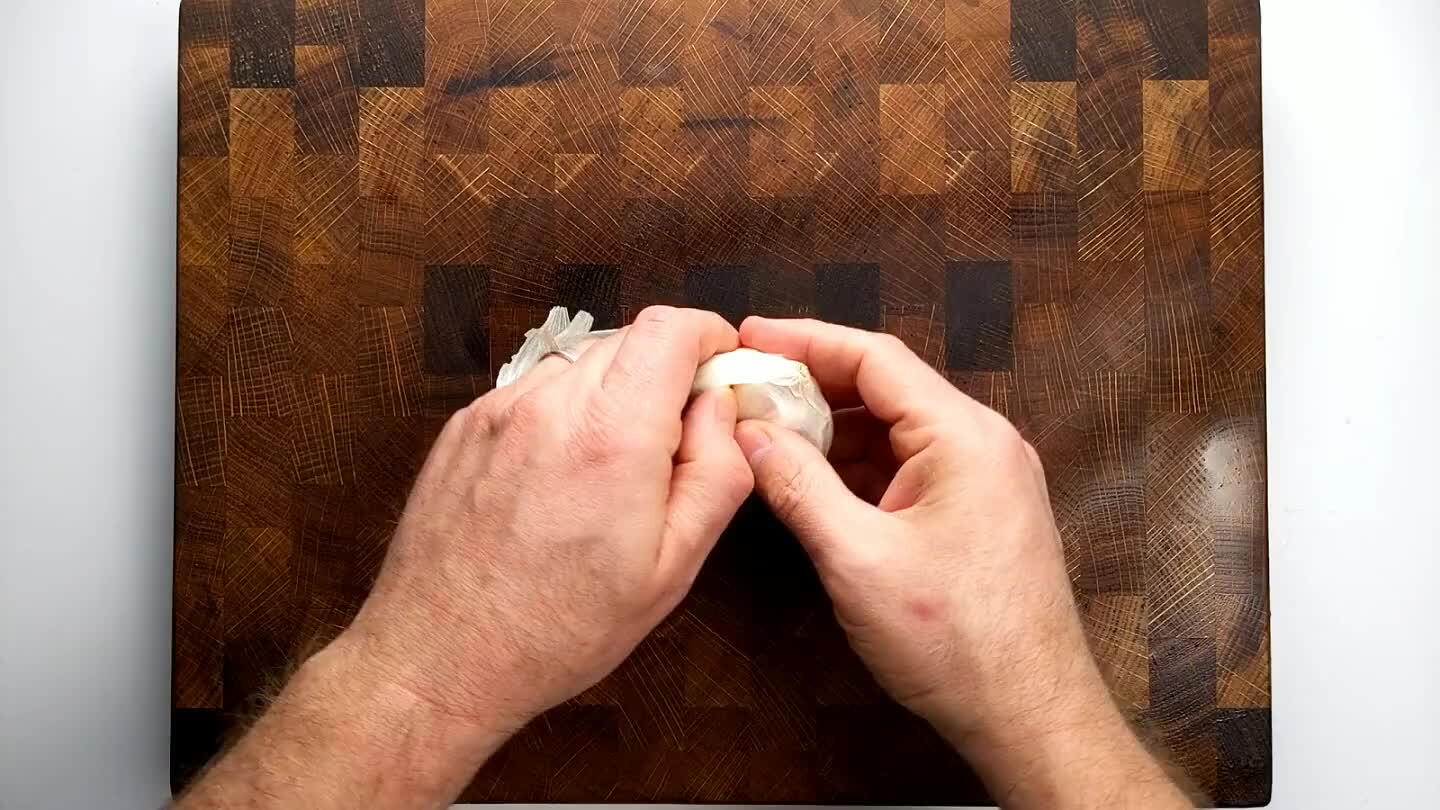 Peel garlic cloves and chop or grate to a fine paste.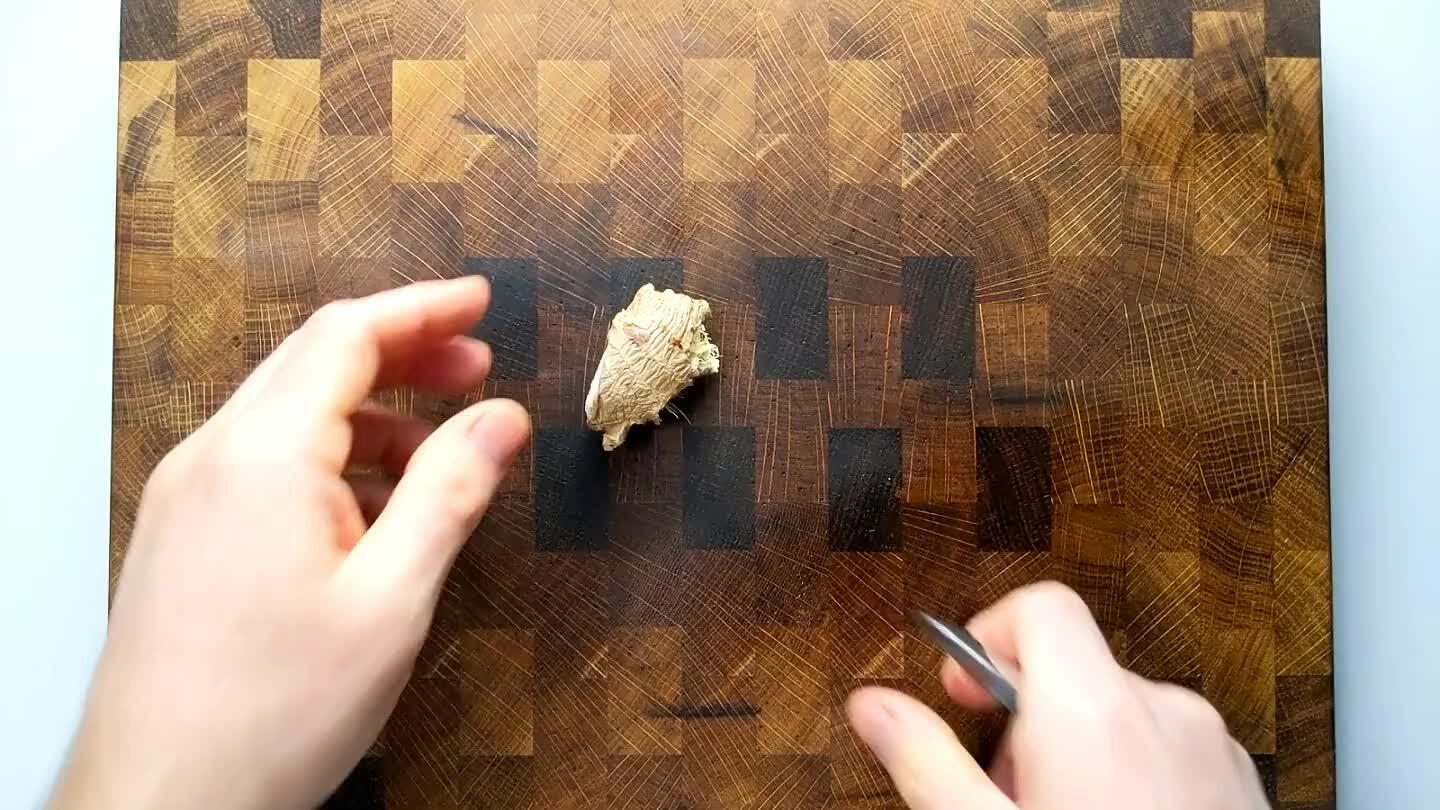 Peel the ginger with a spoon. This allows you to easily get into the awkward crevices. Grate or finely chop the peeled ginger.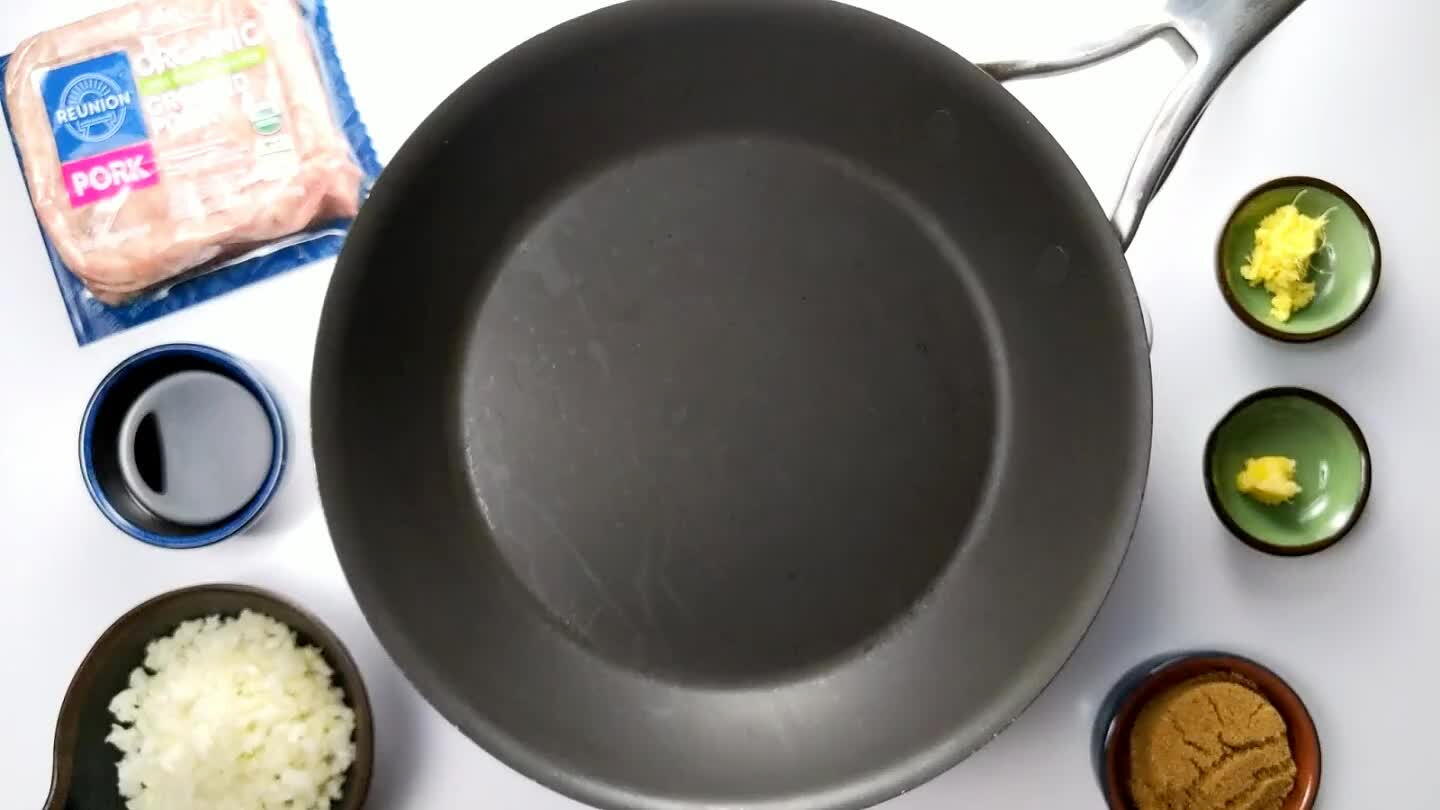 Heat some cooking oil briefly in a nonstick pan over high heat.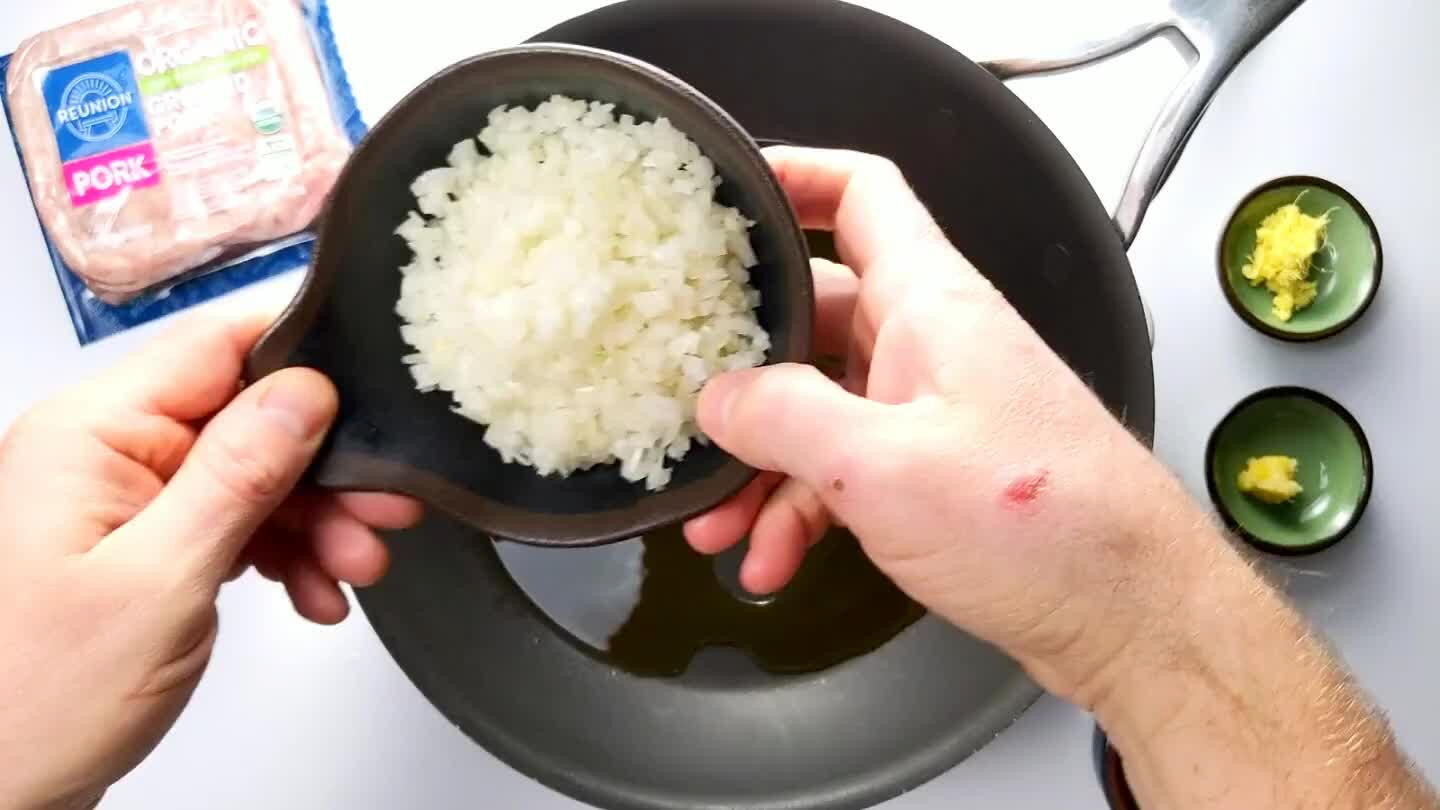 Add the diced onion when the oil begins to shimmer.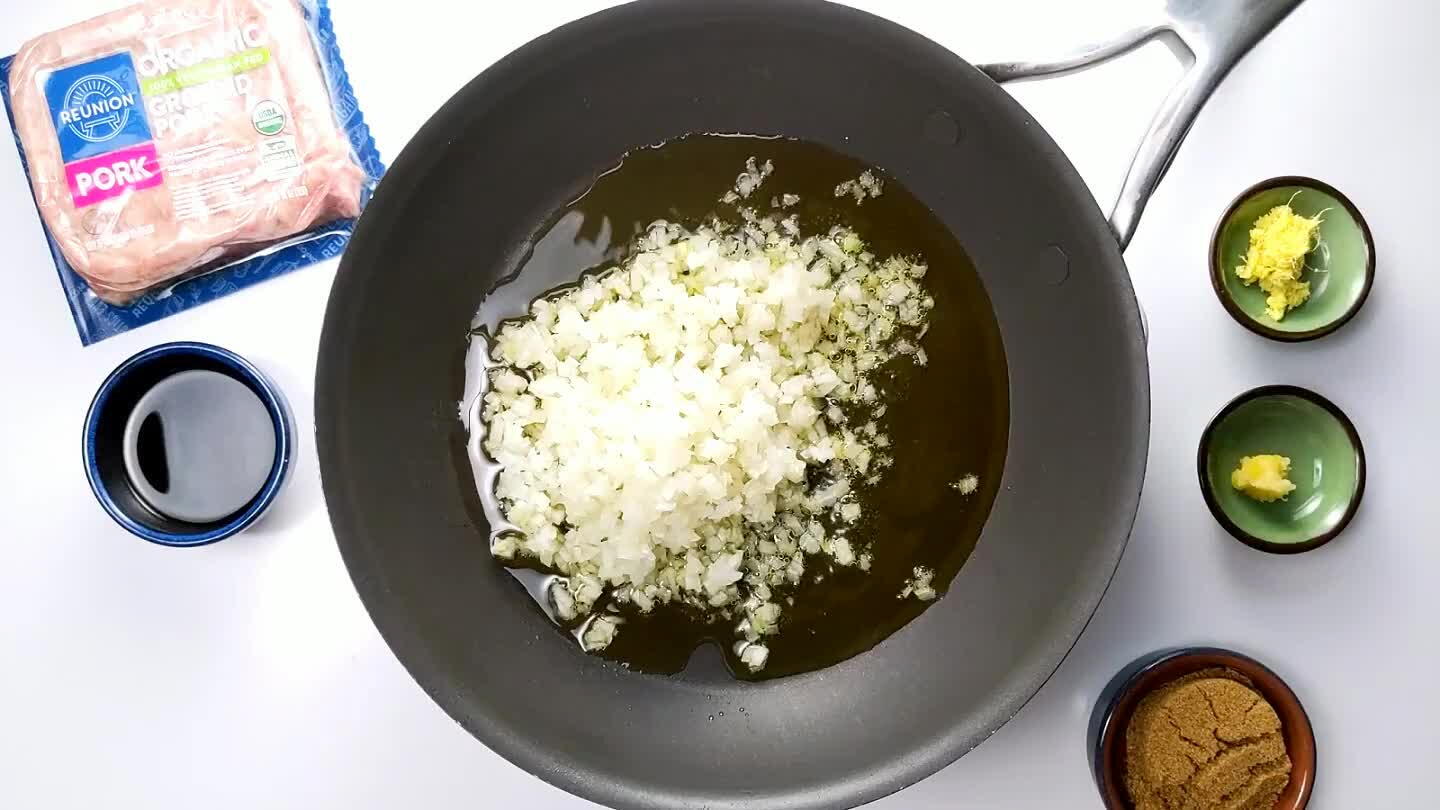 Add the grated ginger.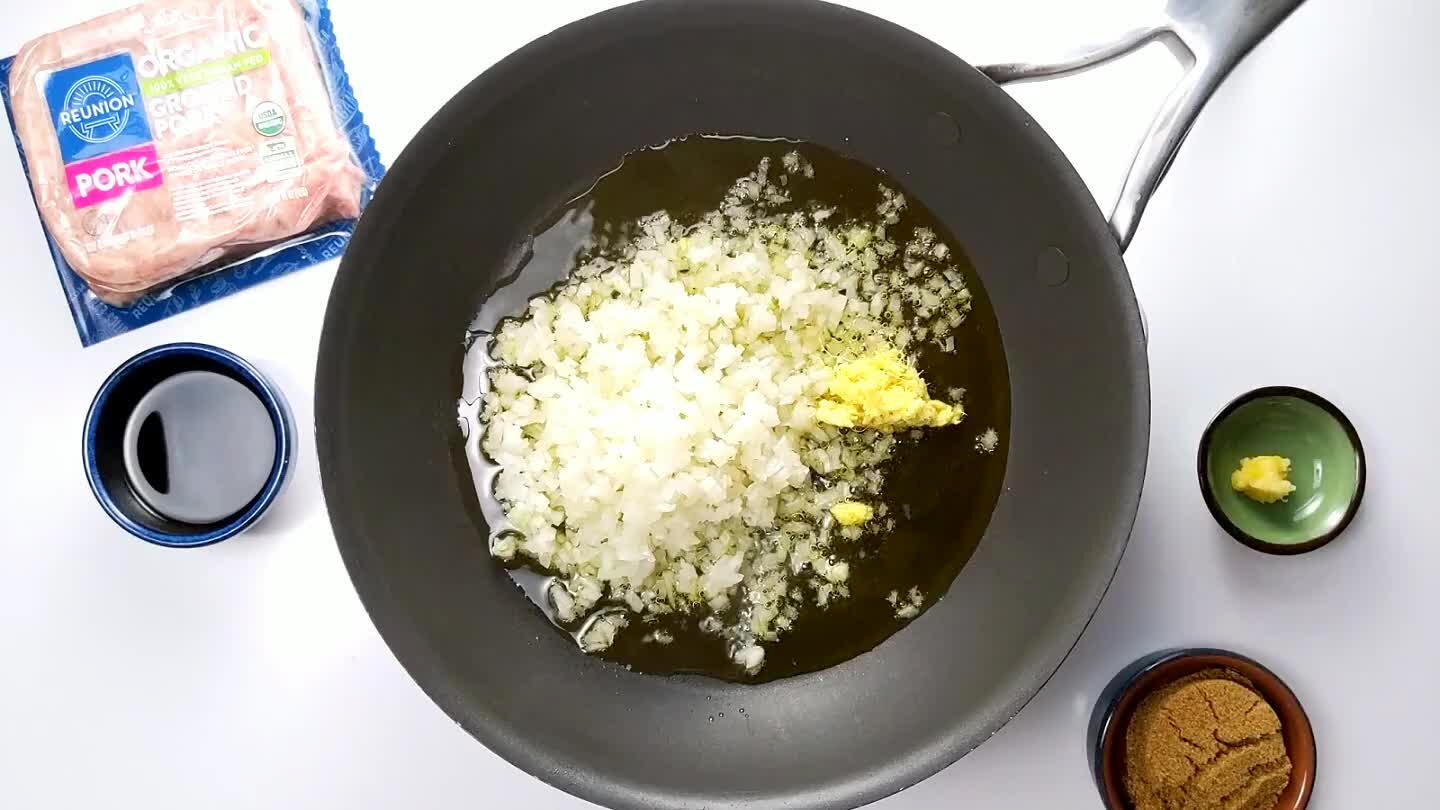 Add the crushed garlic and stir to toast over high heat.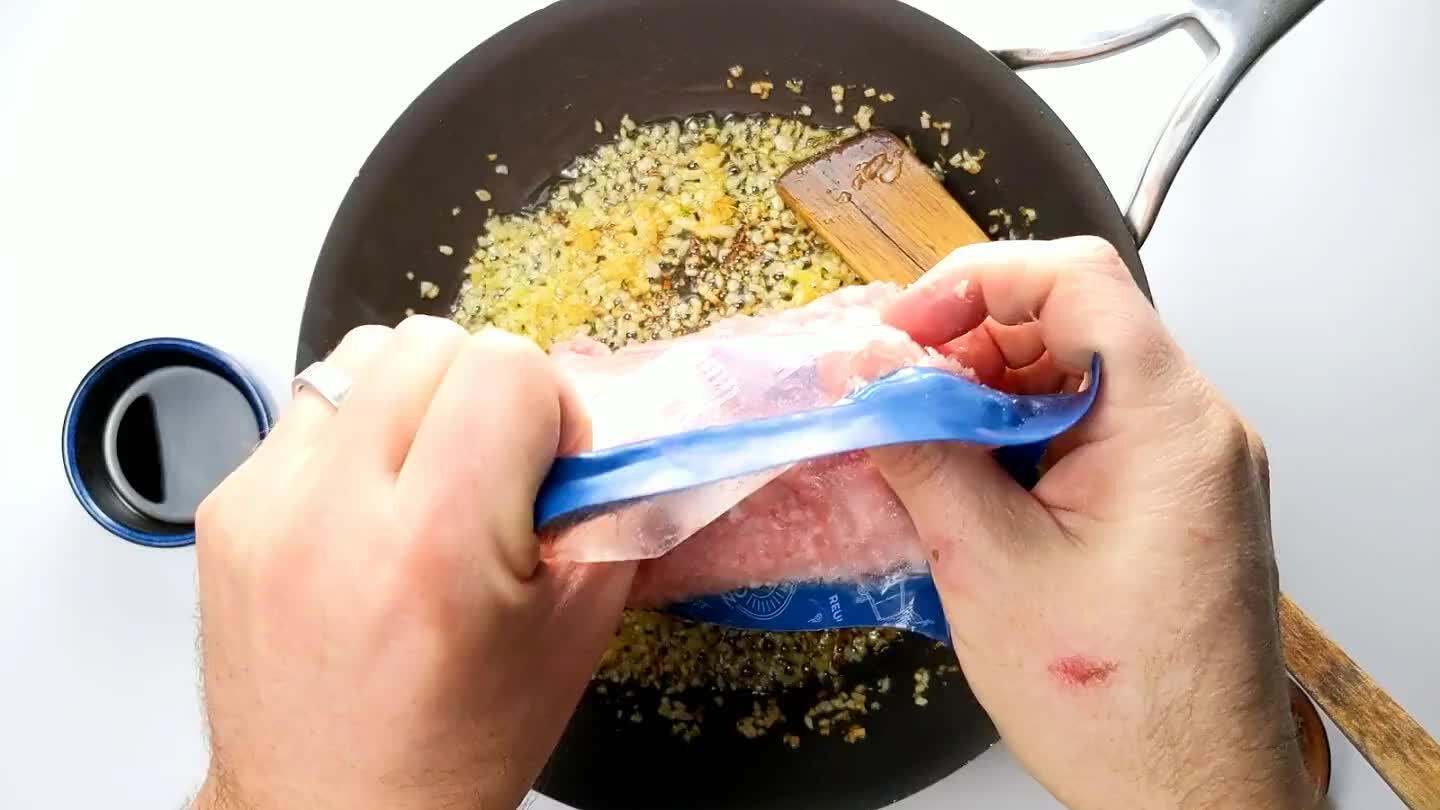 Add the ground pork and break it apart with a wooden spoon. Cook over high heat until ground beef begins to brown.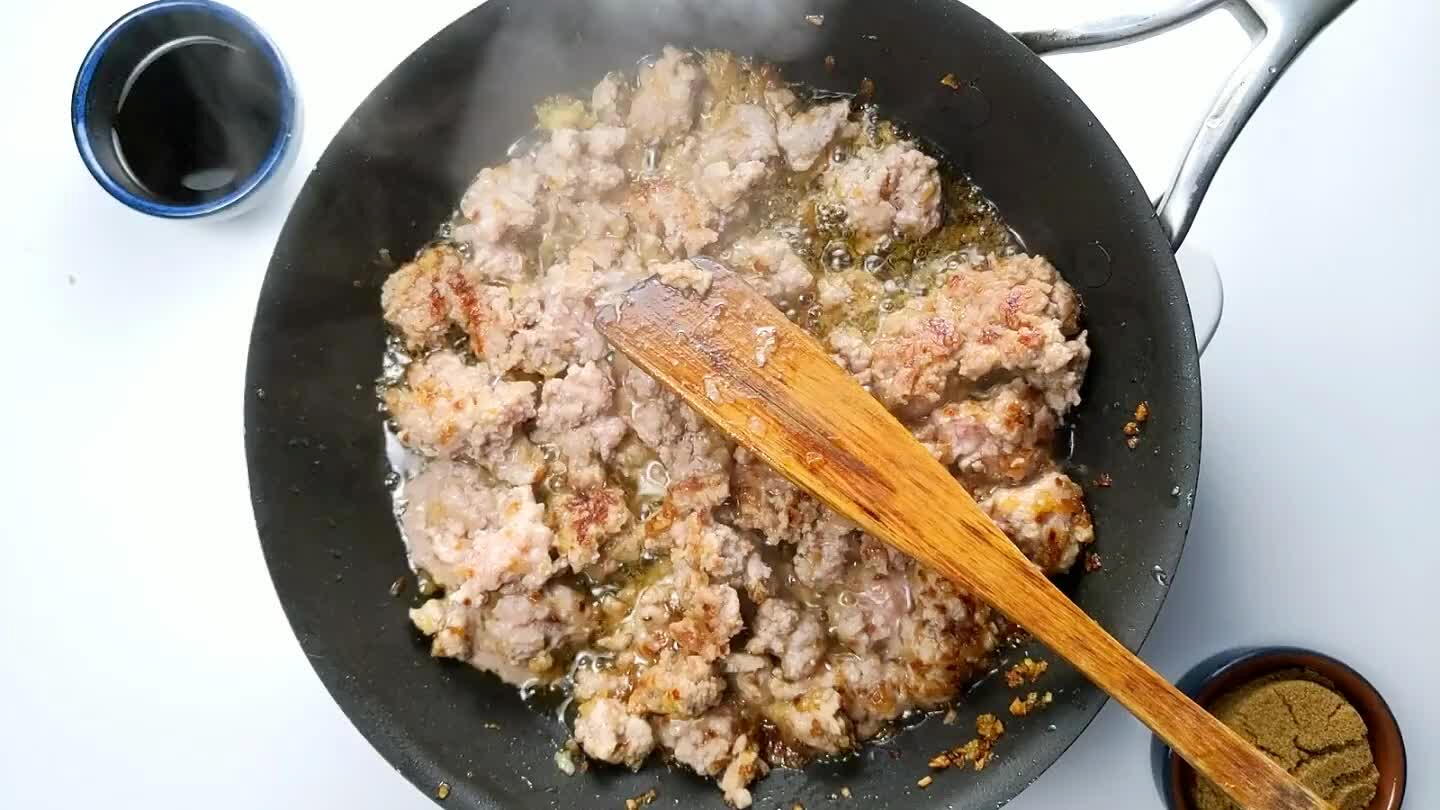 Pour in the fish sauce. The smell may be overwhelming here. Don't worry, it'll be worth it.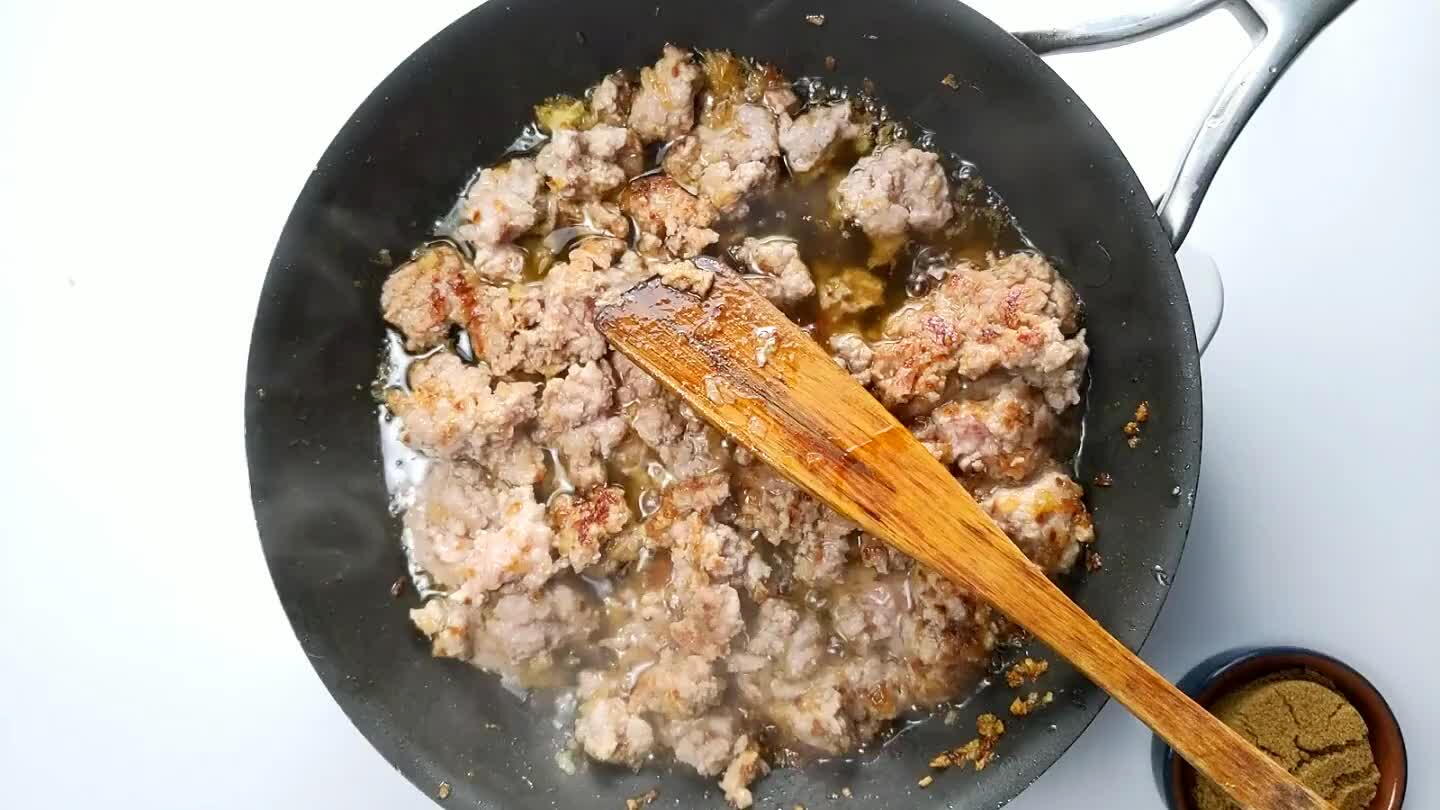 Add the brown sugar. Continue to stir and break apart the pork over high heat as the sugar and fish sauce thicken and caramelize. When the pork looks dark and the sauce is thick and caramely, transfer to a colander or paper towels to drain off some of the grease.
CUCUMBER CARROT SALAD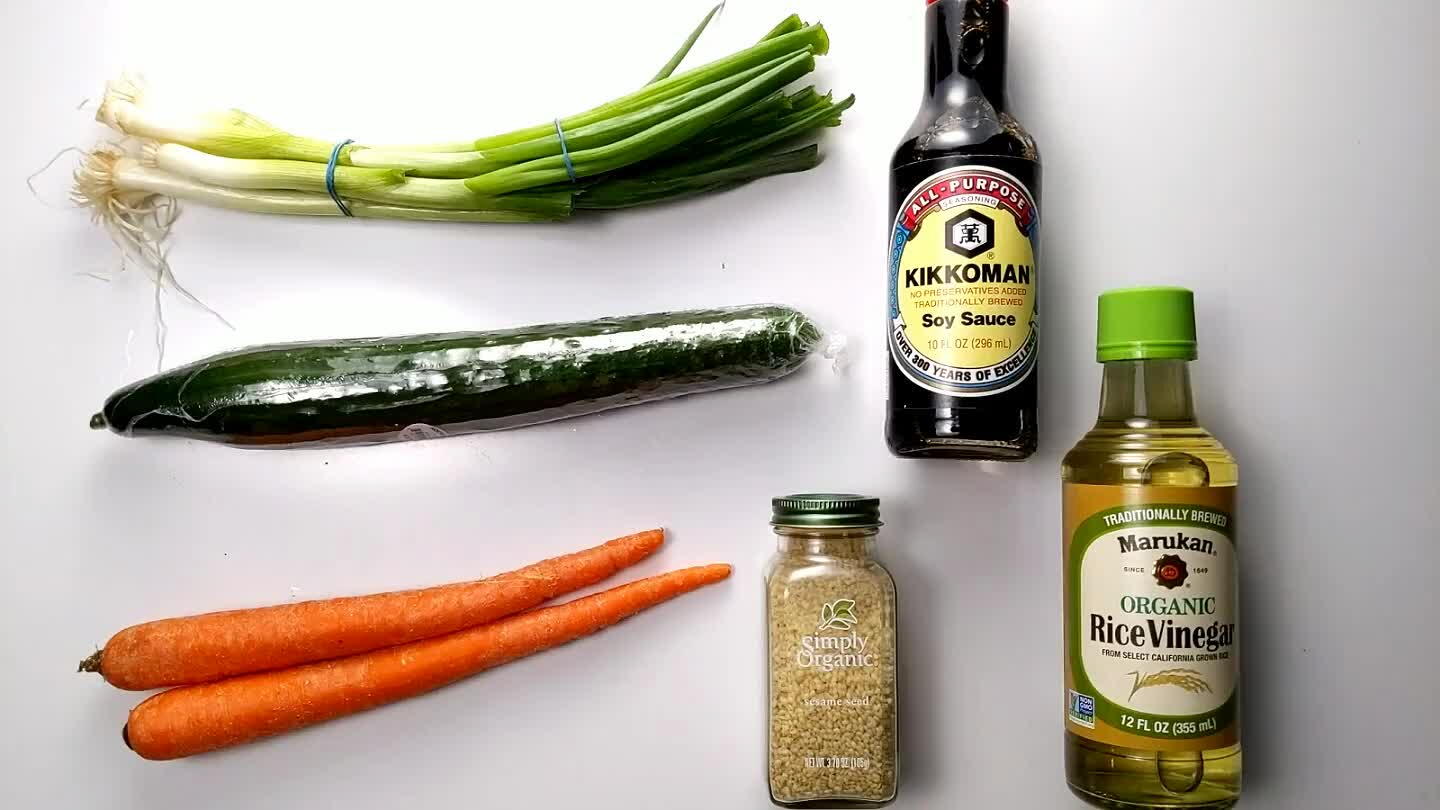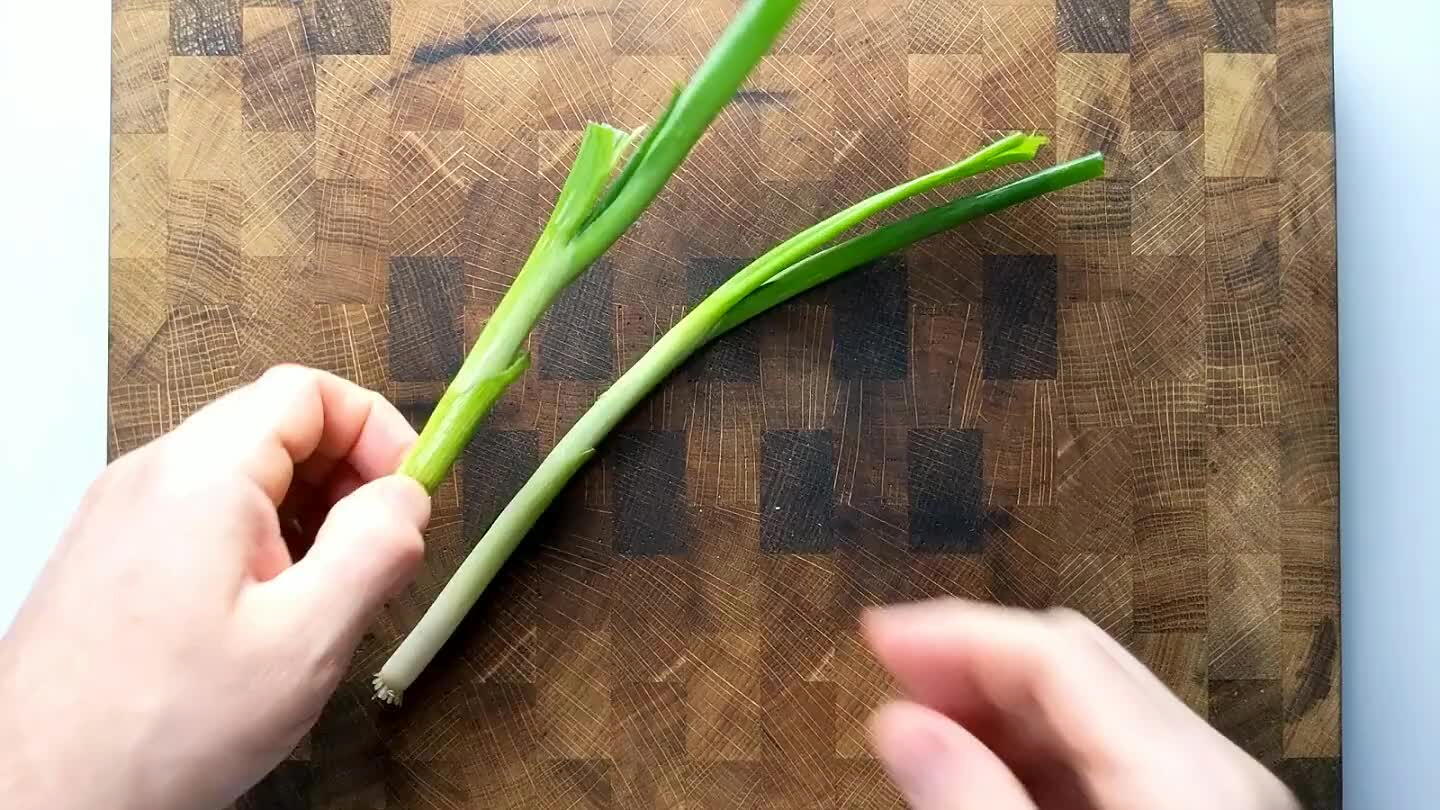 Clean and slice the scallions and place them in a medium mixing bowl.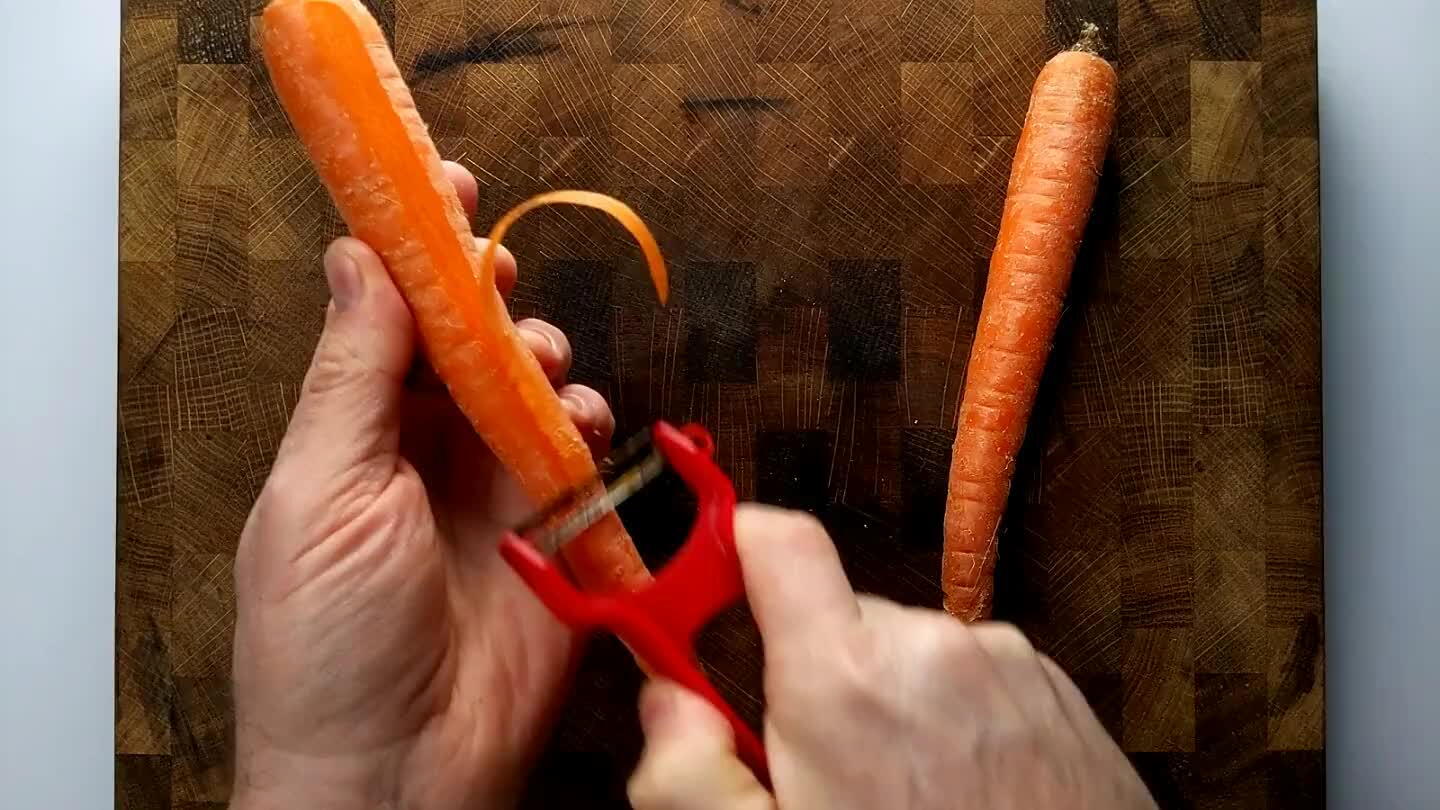 Remove and discard the outer skin of the carrot. Then, continuing with the peeler, shave the carrot into fine strips.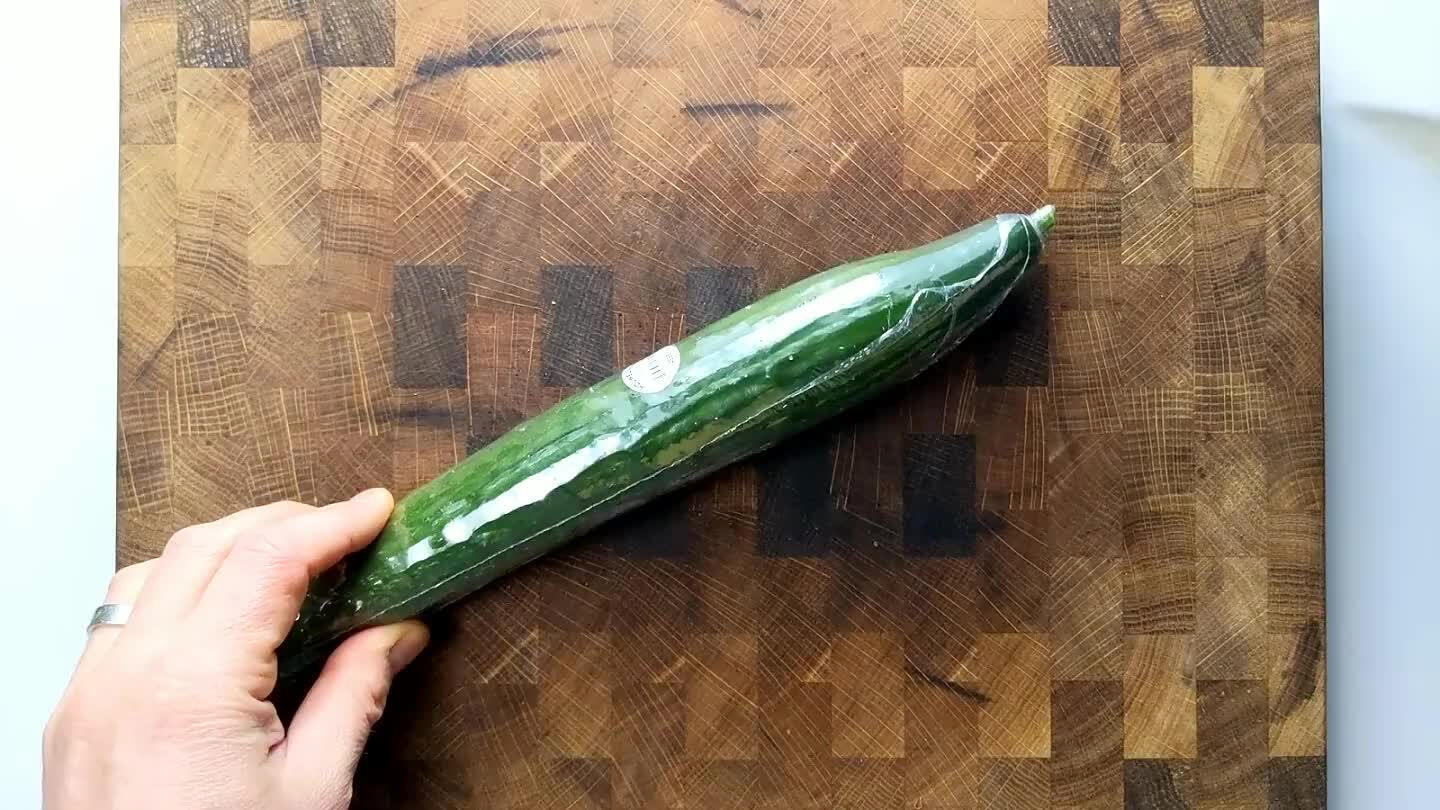 Slice the cucumber as thinly as possible and combine in a small mixing bowl with the shaved carrot.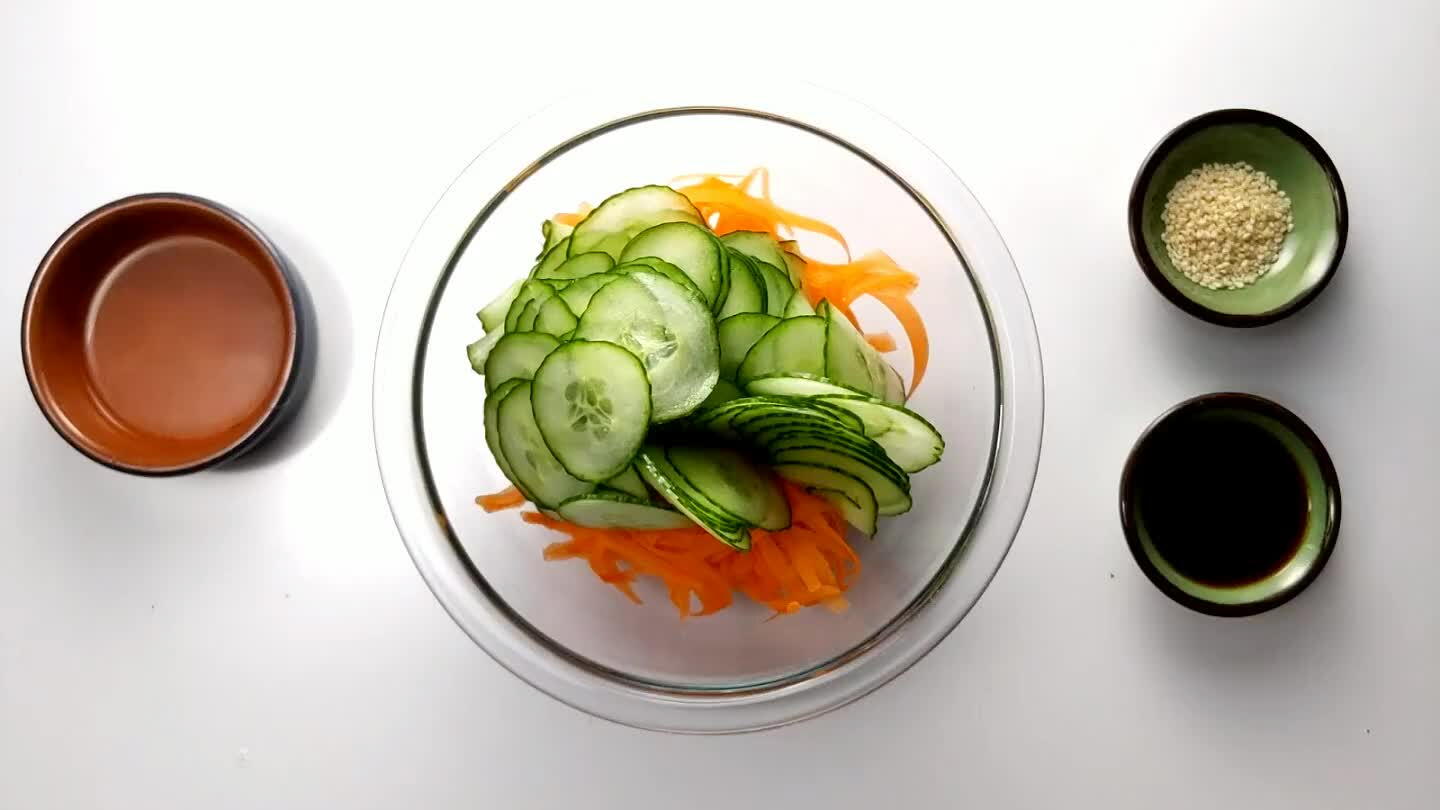 Toss in the sesame seeds.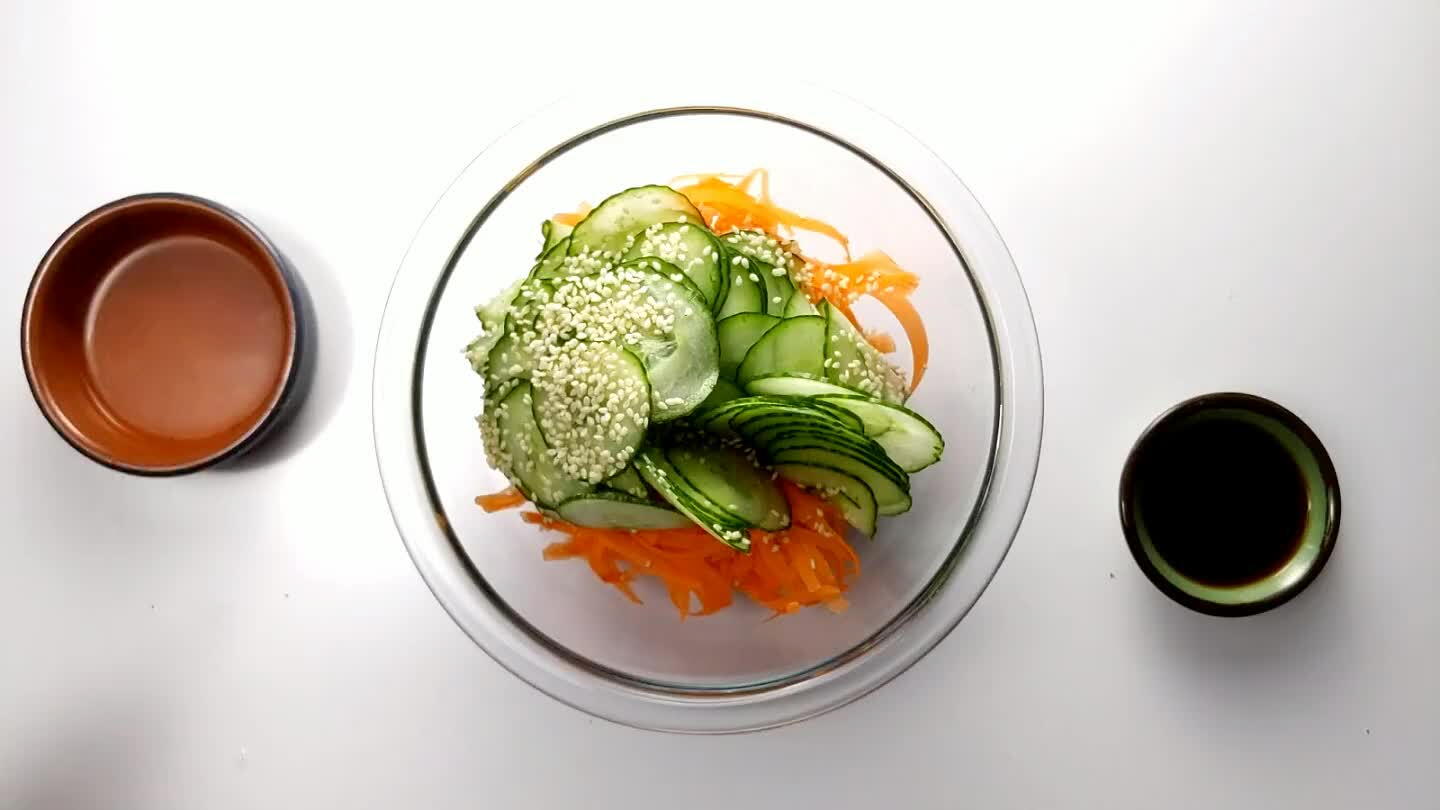 Add rice vinegar.
Add the soy sauce. Mix well and set aside.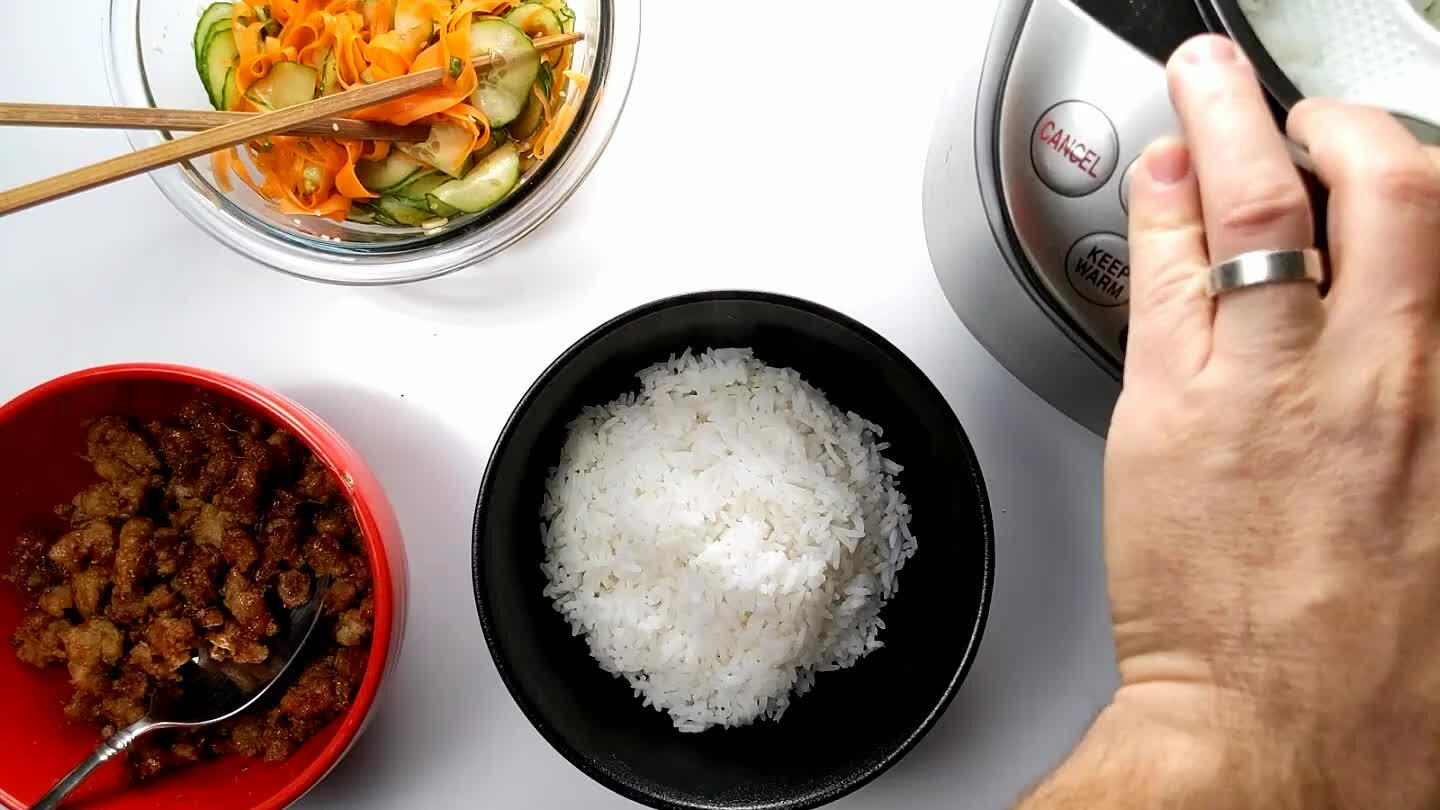 Serve the caramelized pork over rice with shredded carrot and cucumber salad.