Cold Brigadeiro Chocolate Cake
a Brazilian treat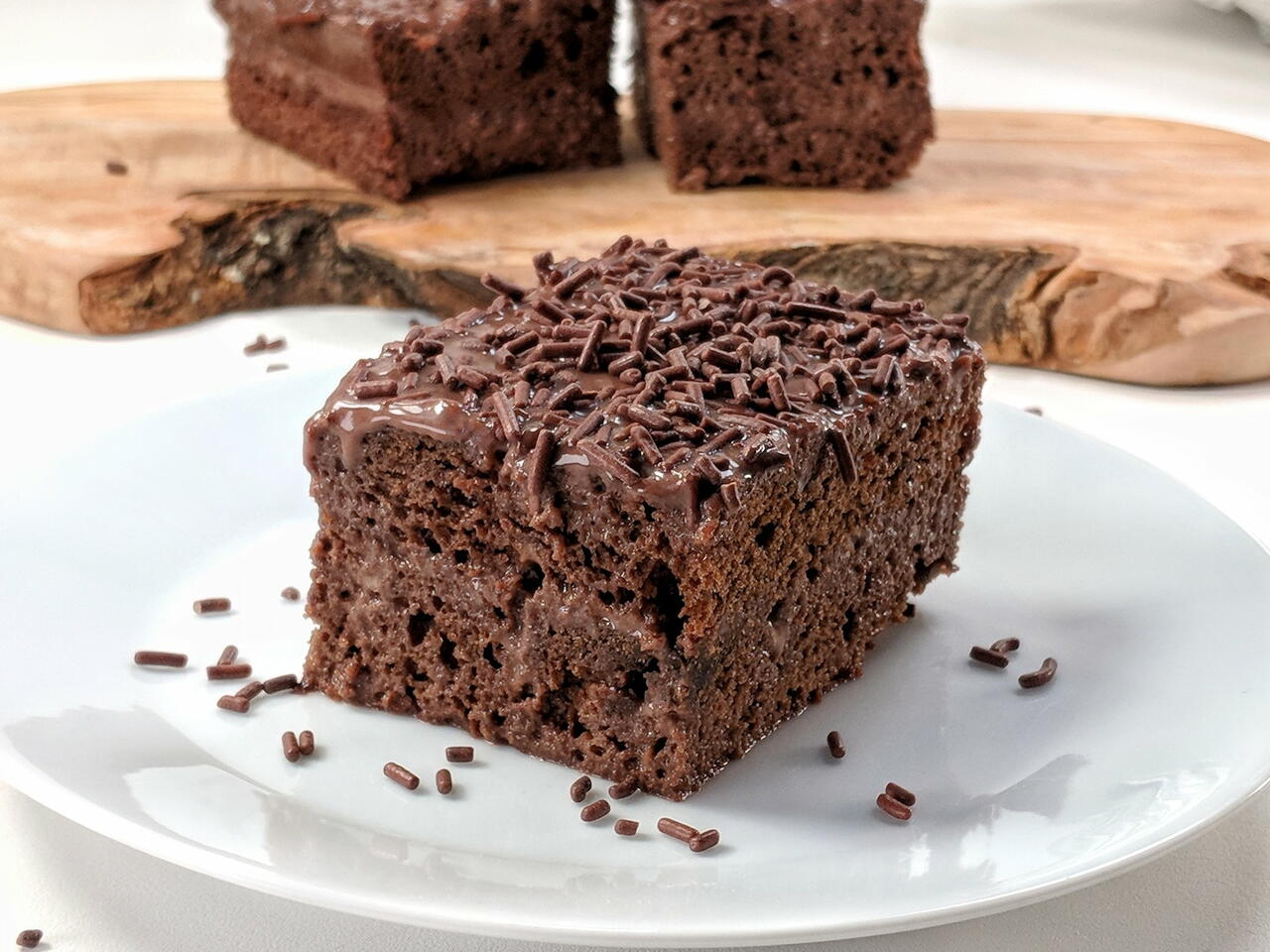 "Bolo de brigadeiro gelado" is easy to make, sweet and delicious. It also freezes well!
What you will need
BATTER
4 eggs
1 cup (250 ml) sugar
1 cup (240 ml) milk
1/2 cup (120 ml) cooking oil
2 cups (475 ml) ap flour
1/2 cup (120 ml) cocoa powder
1/2 tsp (2.5 ml) baking soda
FROSTING
21 oz (600 g) condensed milk
1 Tbsp (15 ml) baking powder
1 Tbsp (15 ml) butter
⅓ cup (80 ml) cocoa powder
SYRUP
1 box (200 g) cream
1 1/2 cup (350 ml) milk
7 oz (200 g) condensed milk
3 Tbsp (45 ml) cocoa powder
TO FINISH
chocolate sprinkles
How to cook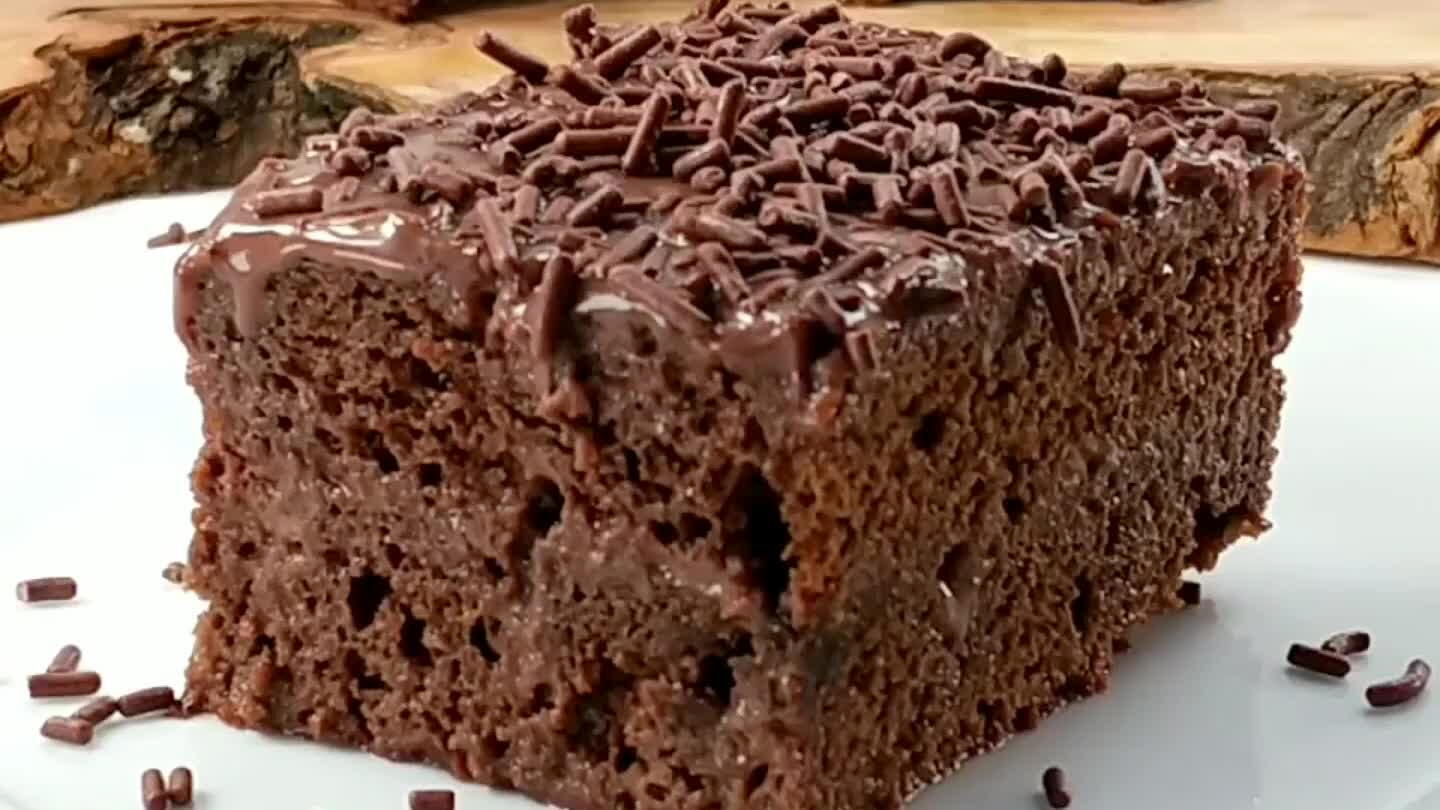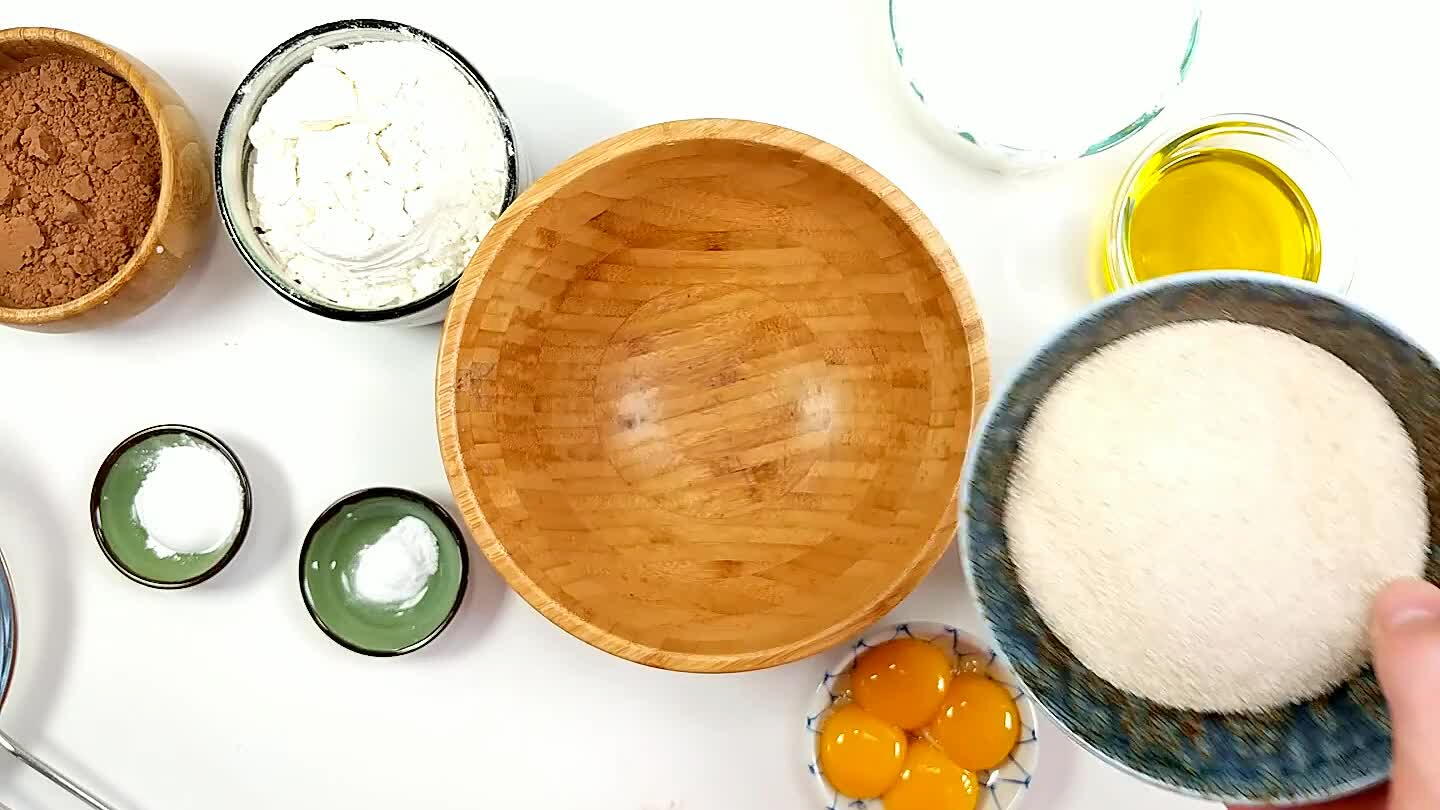 I usually crack eggs into a bowl and then remove the yolks by hand. It's a little messy and you need to be careful because if a yolk breaks the whites are ruined for meringue. But it is the fastest way.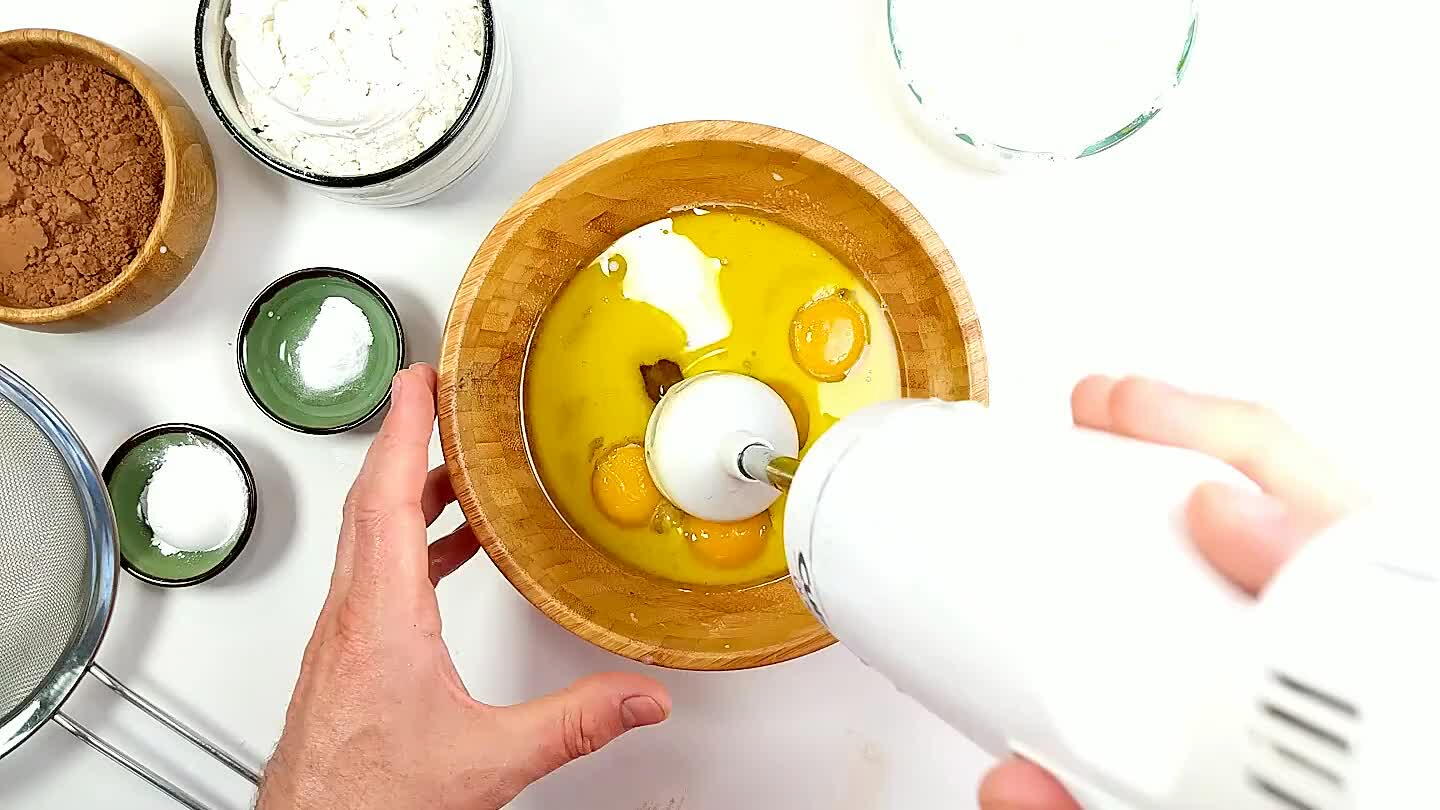 In a mixing bowl, beat together the sugar, egg yolks, milk and oil until thoroughly mixed.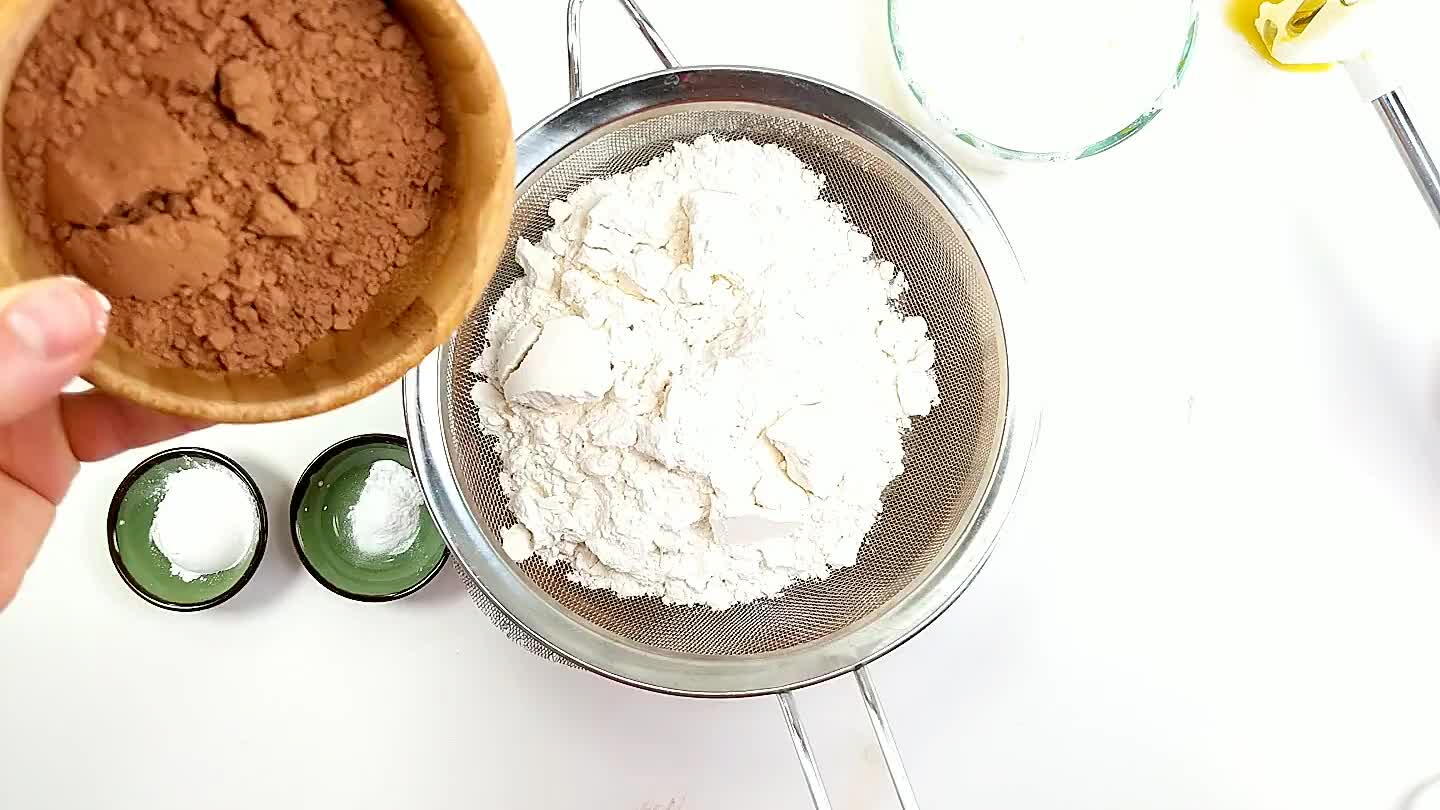 Sift the flour, cocoa powder and baking soda into the egg yolk mixture.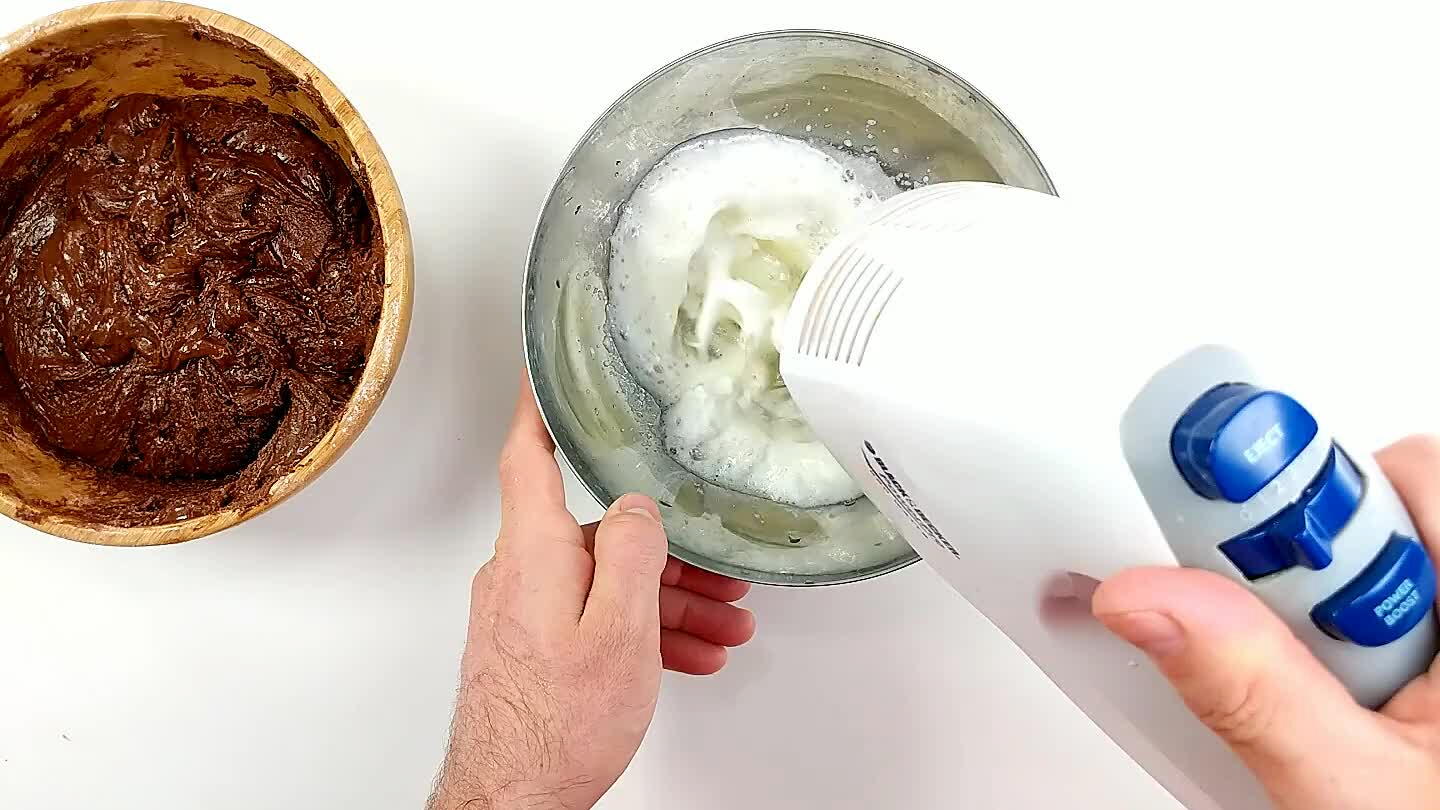 Mix until homogenous.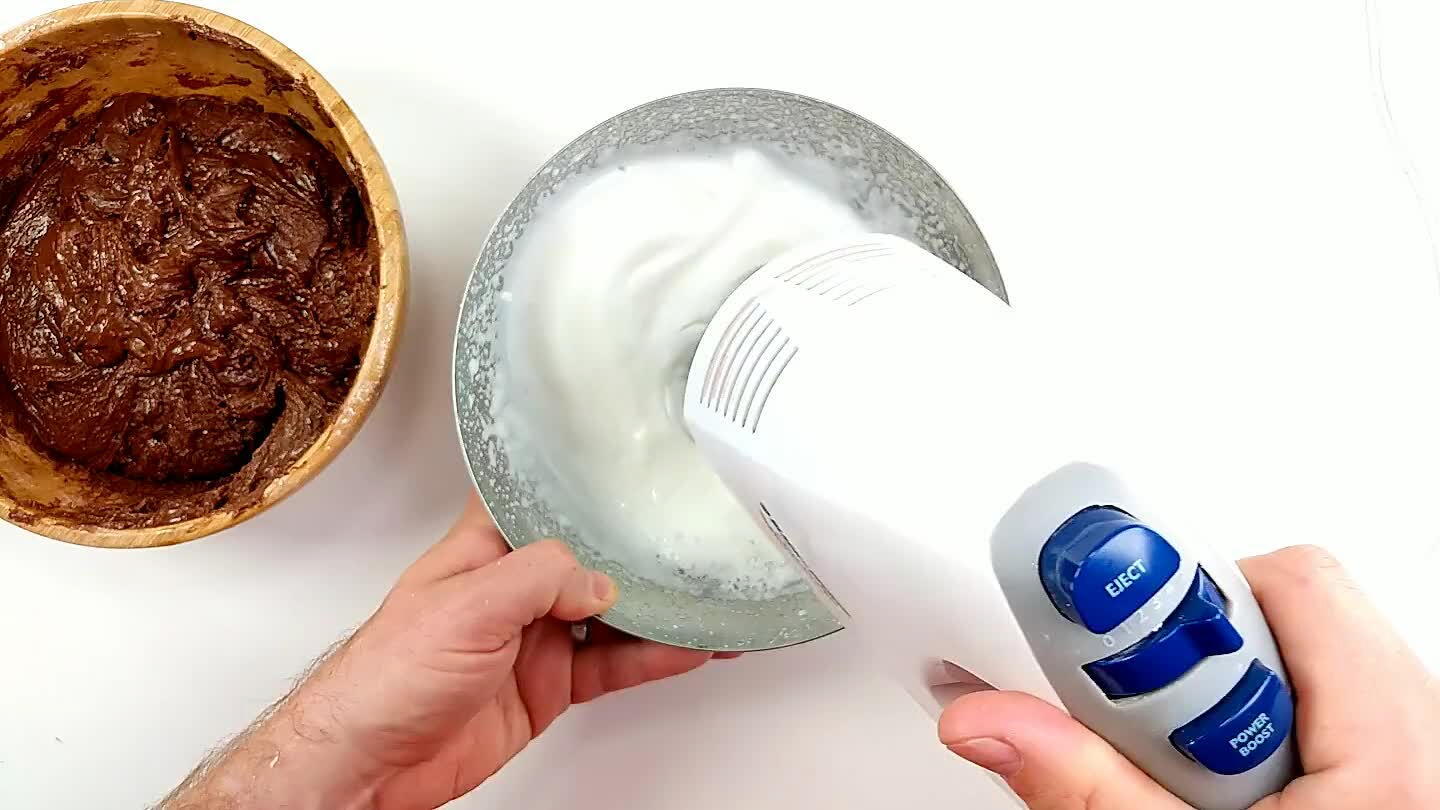 Beat the egg whites to medium peaks in a separate bowl. they should look pretty similar to whipped cream.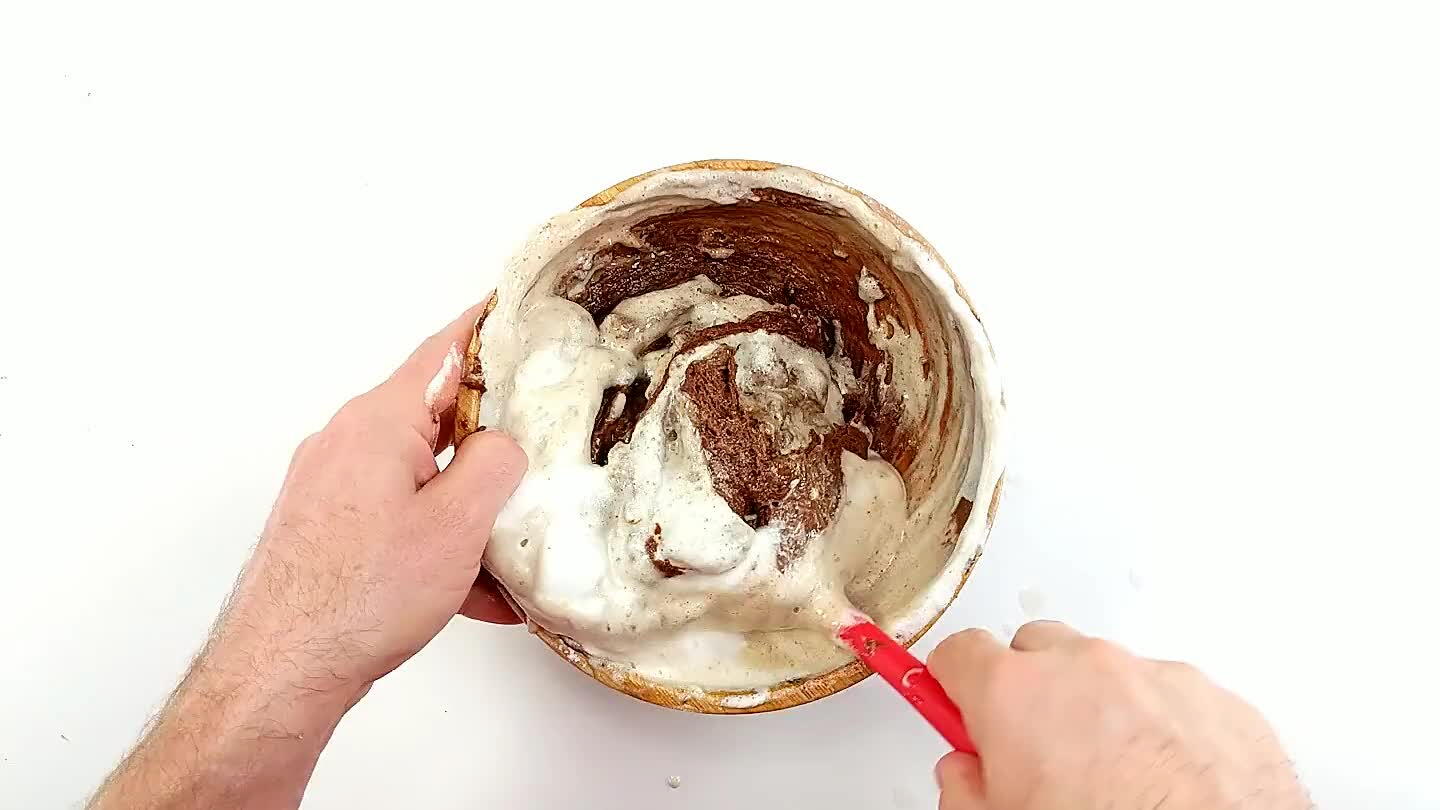 Fold in the egg whites. You don't want to beat the egg whites because it will collapse them and your batter won't be as fluffy.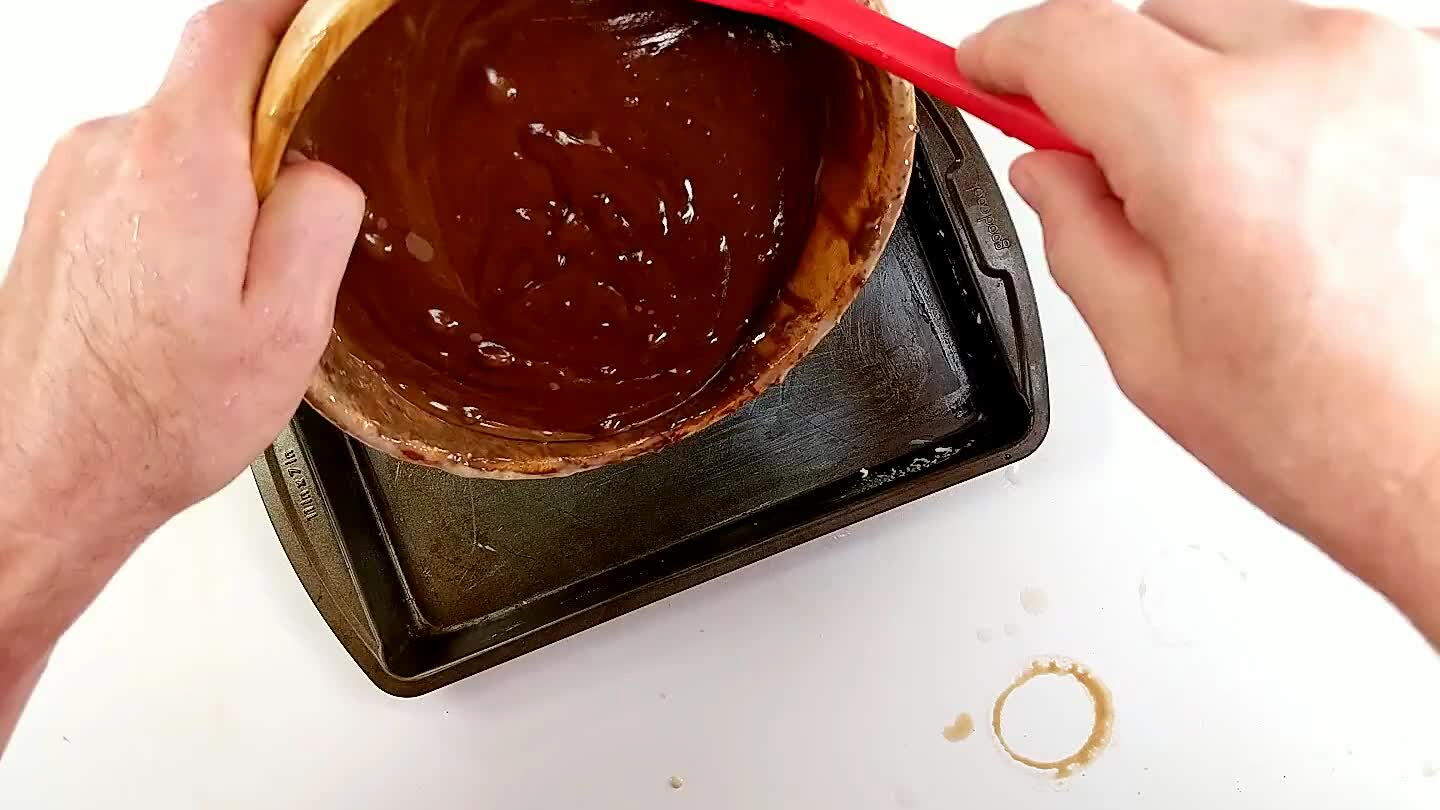 Grease a rectangular baking pan with butter and pour in the cake batter.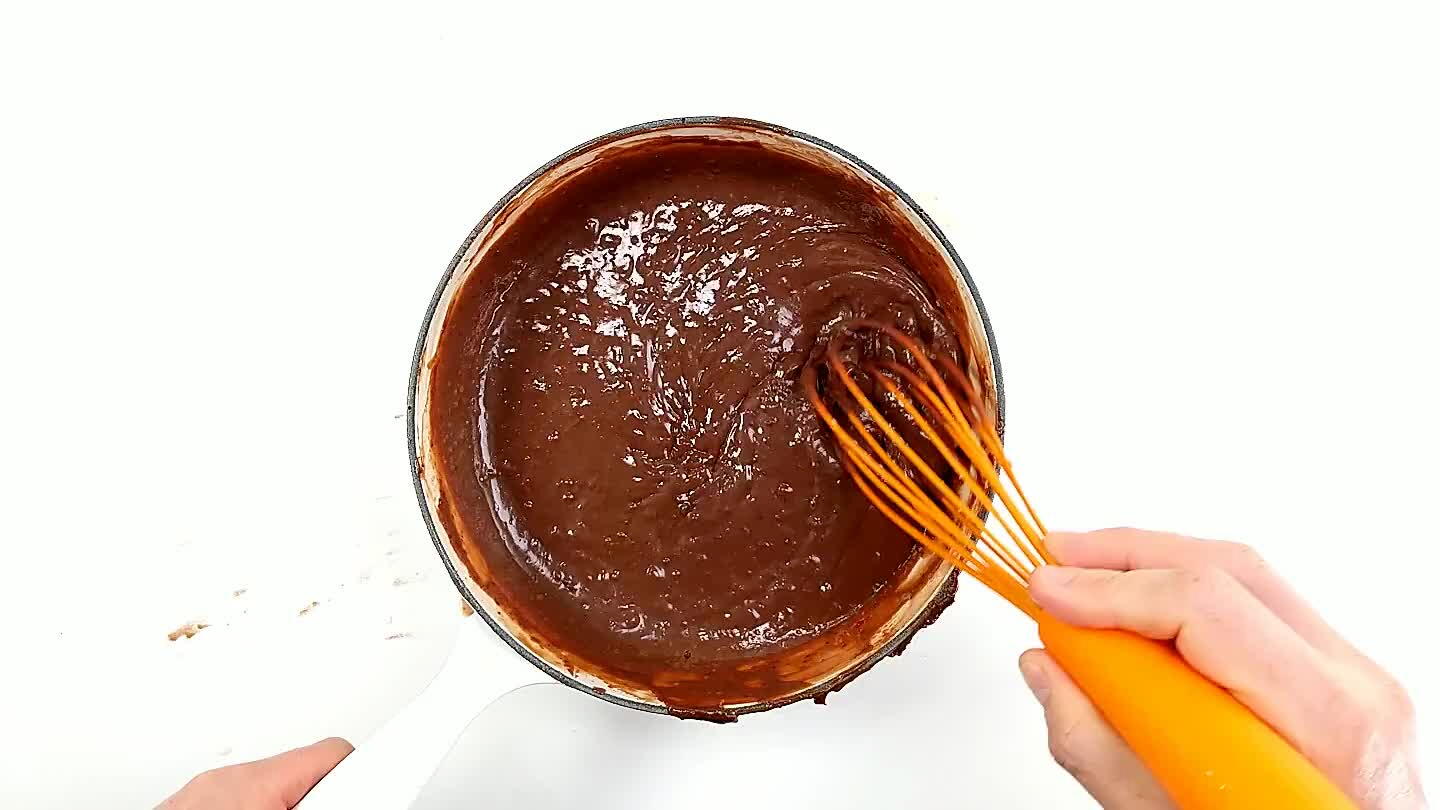 Bake the cake for about 40 minutes.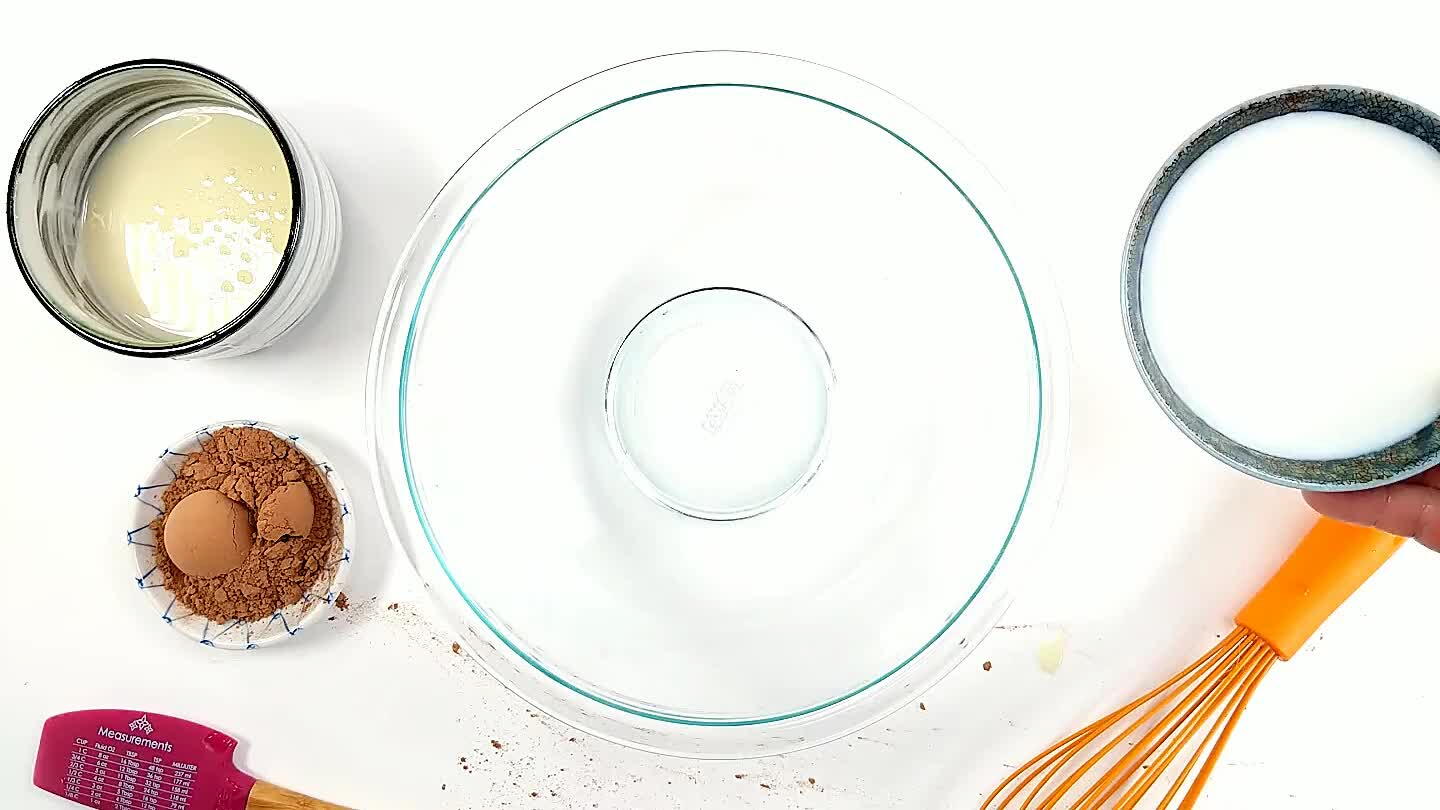 Mix up the brigadeiro frosting. You can use any frosting you like, but this brigadeiro frosting works particularly well for this cake.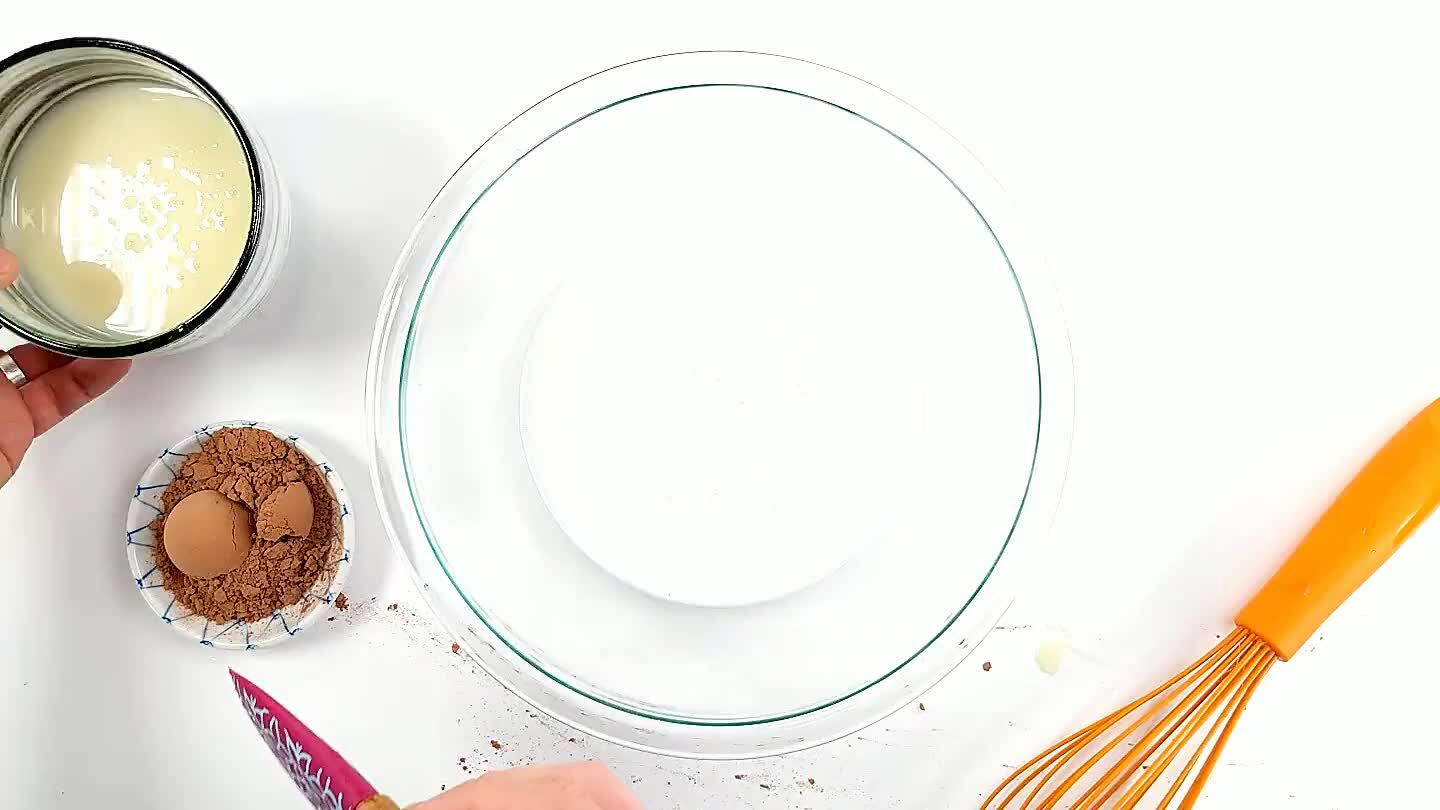 Combine the cream, milk, condensed milk and cocoa powder from the syrup section. Microwave for 3 minutes and mix well.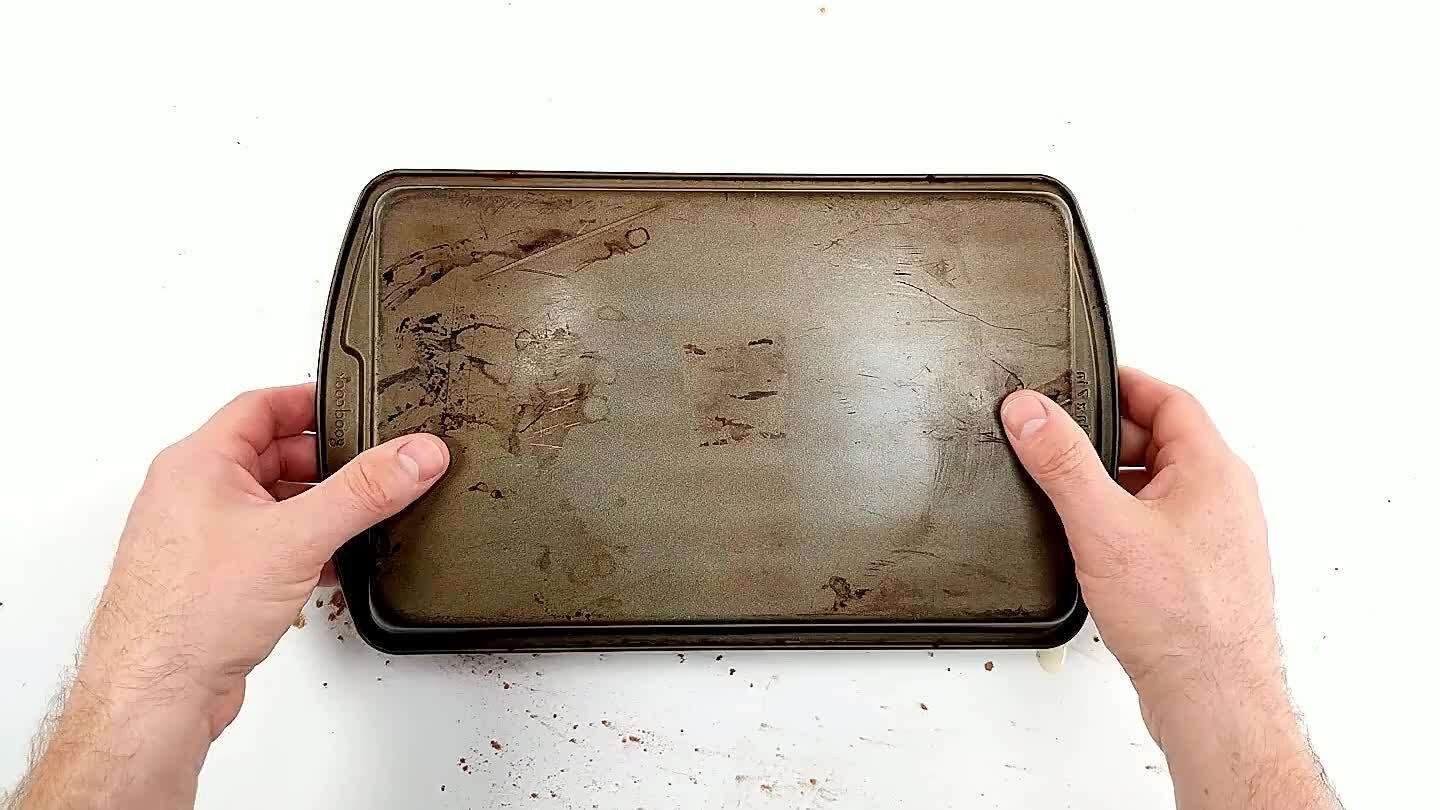 When the cake comes out of the oven, slice it through the center to form two layers. My cake rose a little unevenly, so I also cut some off the top to even it out.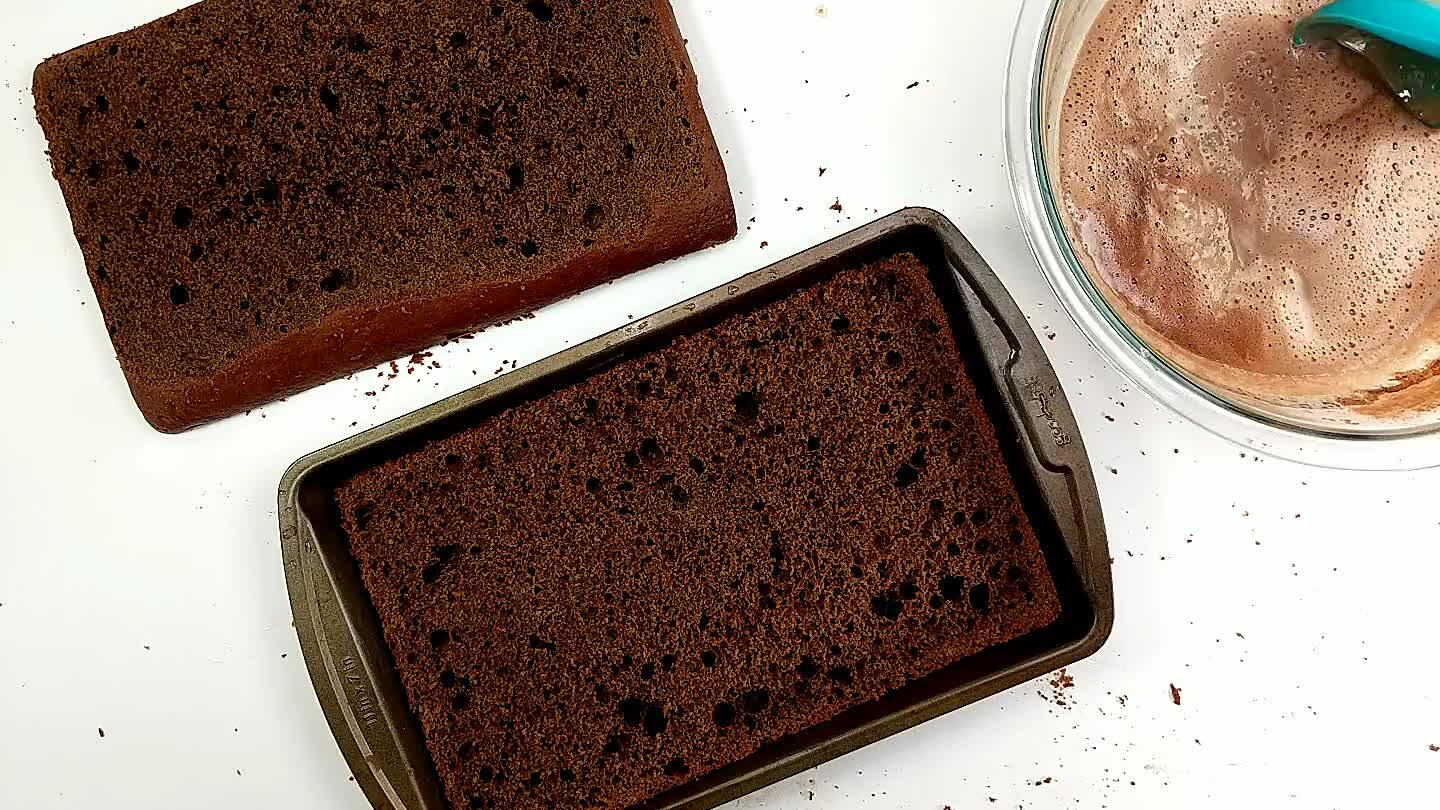 Take the bottom layer and flip it back into the baking pan.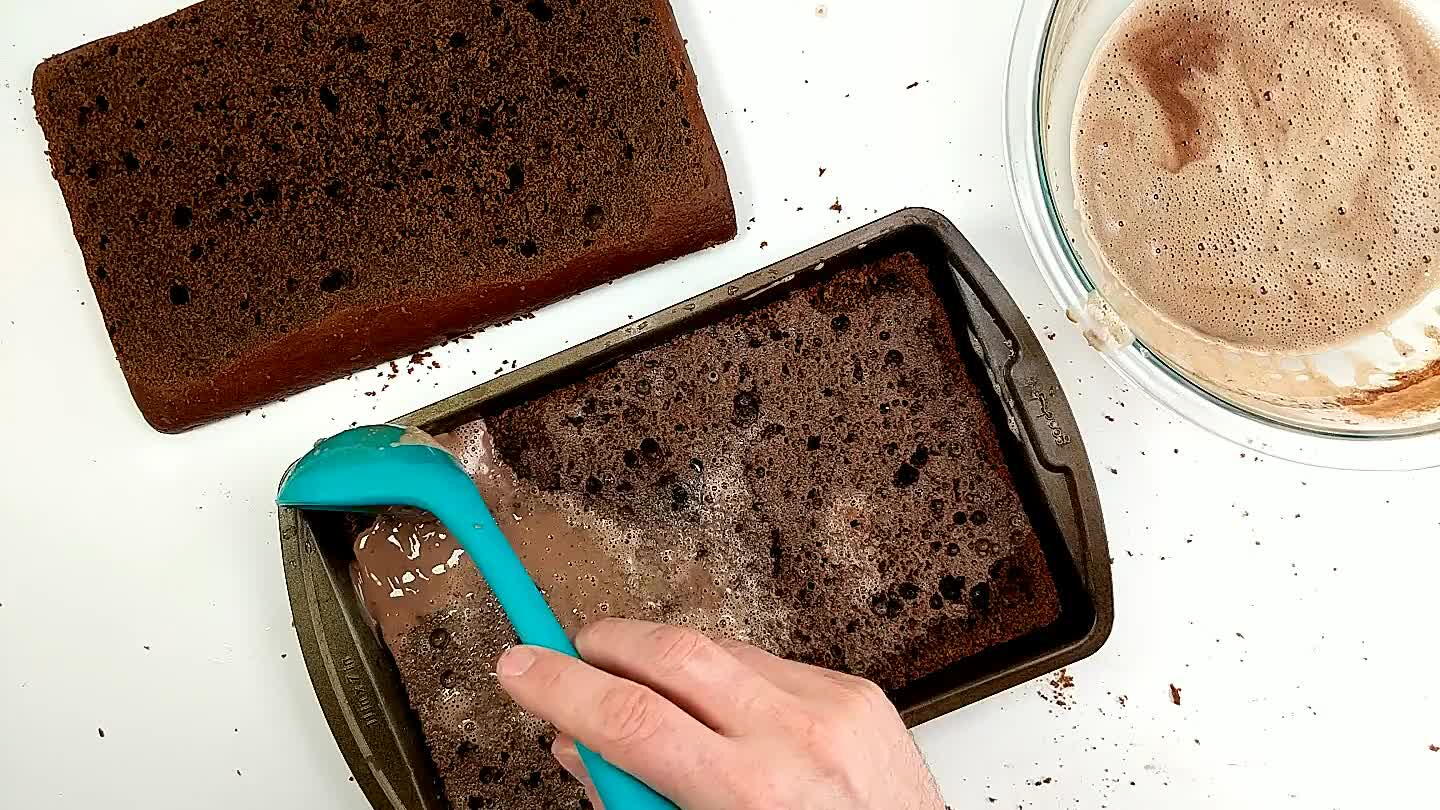 Take about half of the chocolate syrup and pour it evenly over the first layer of cake.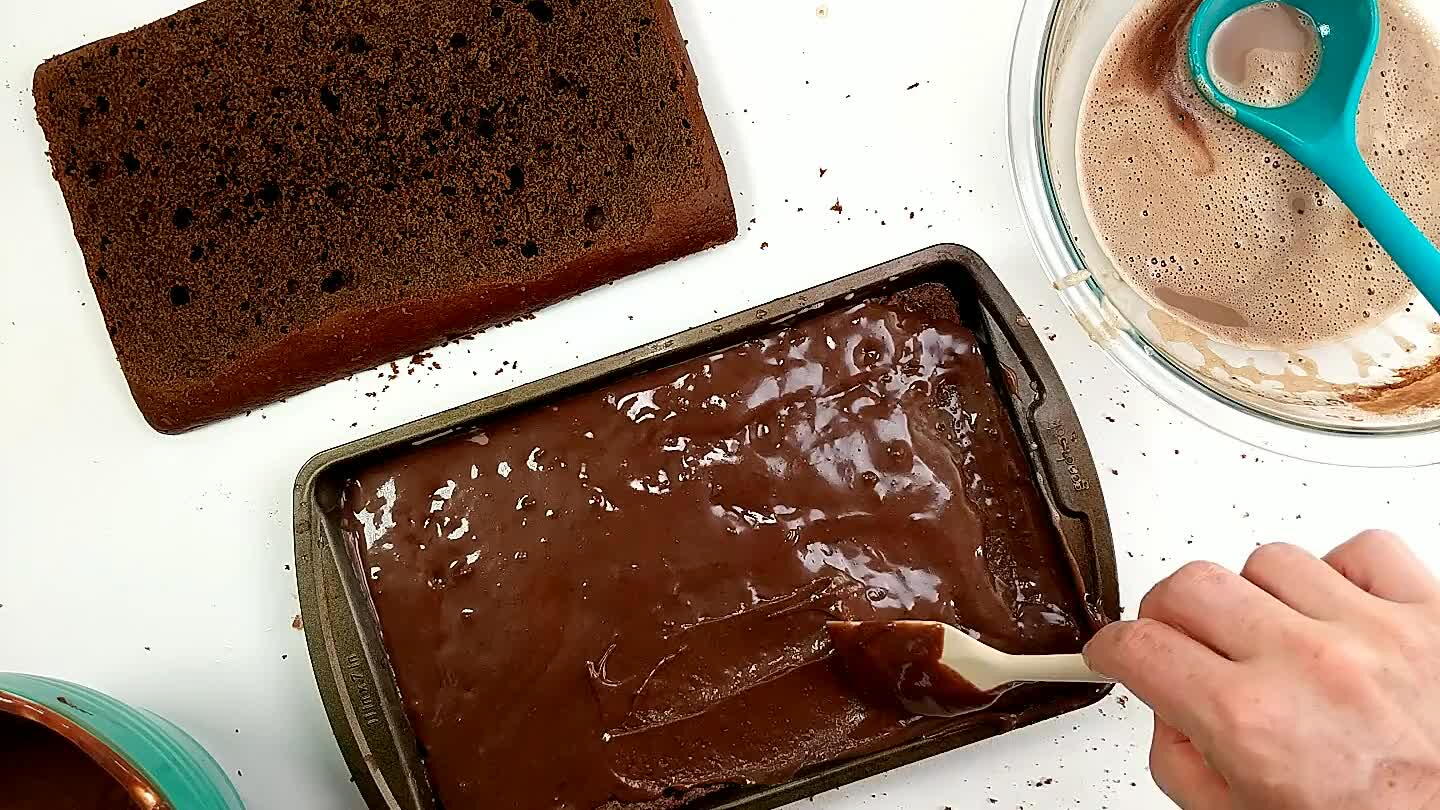 Spread about half of the frosting evenly over the first layer of cake.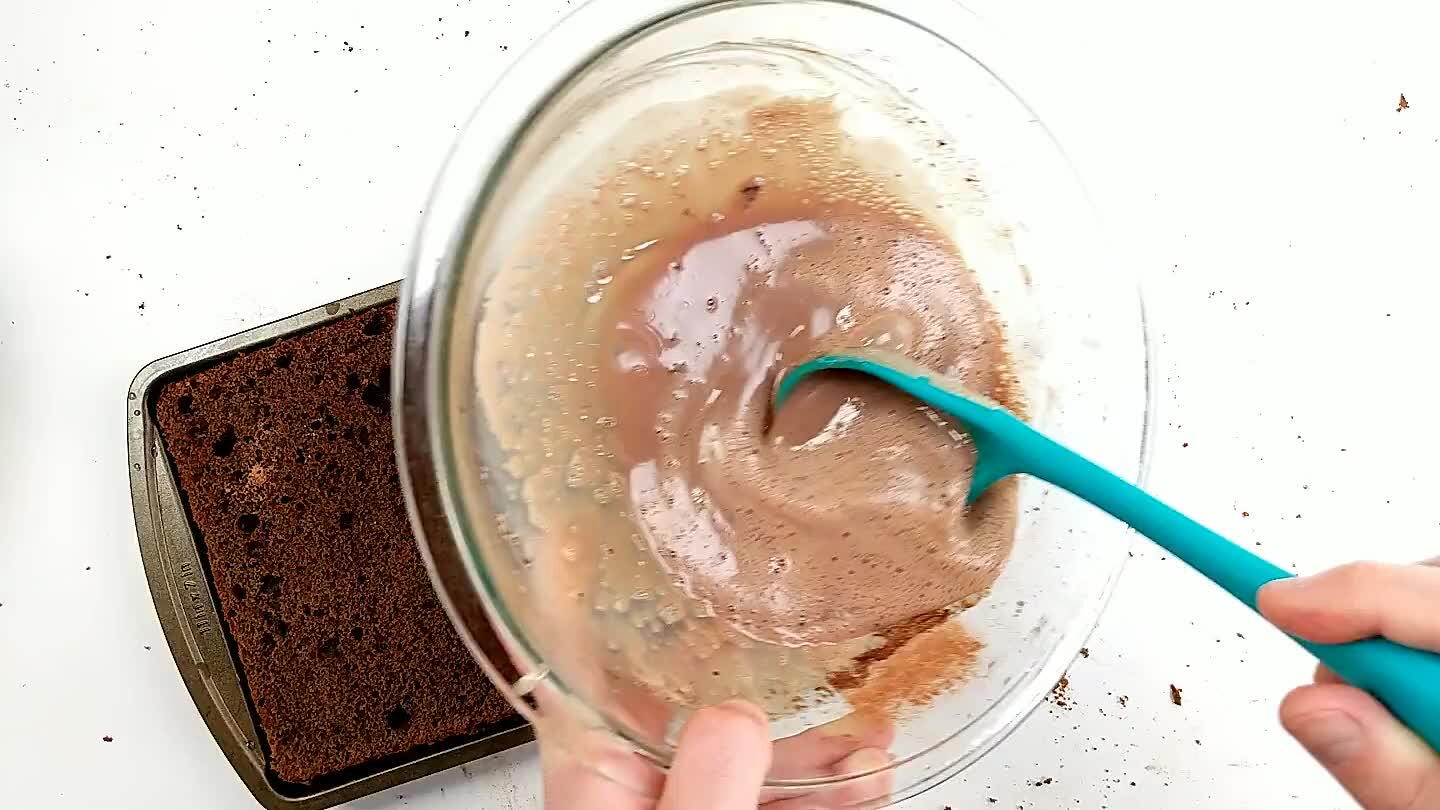 Place the second layer on top.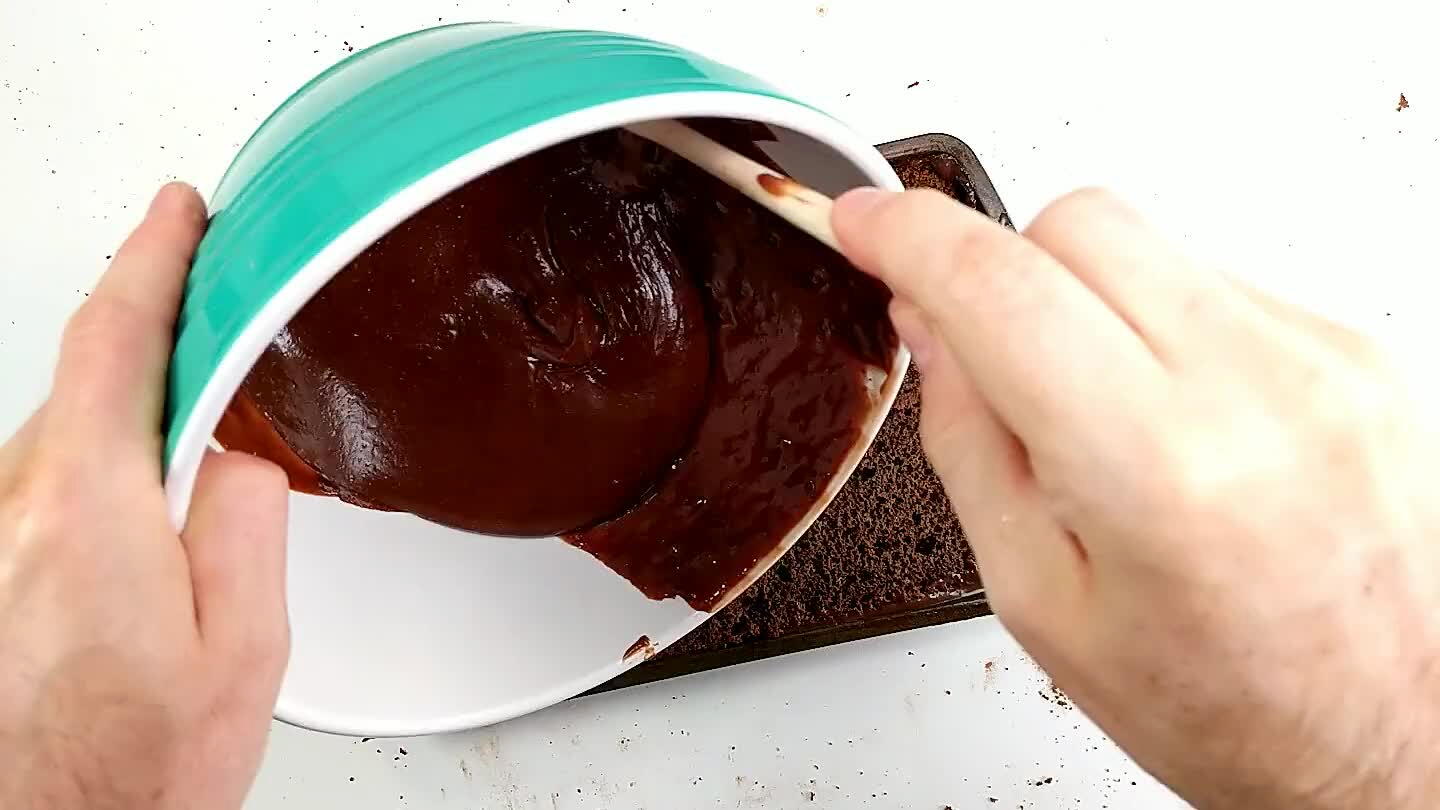 Add the remaining syrup. The syrup soaks into the cake. When it's chilled, it makes the cake super moist.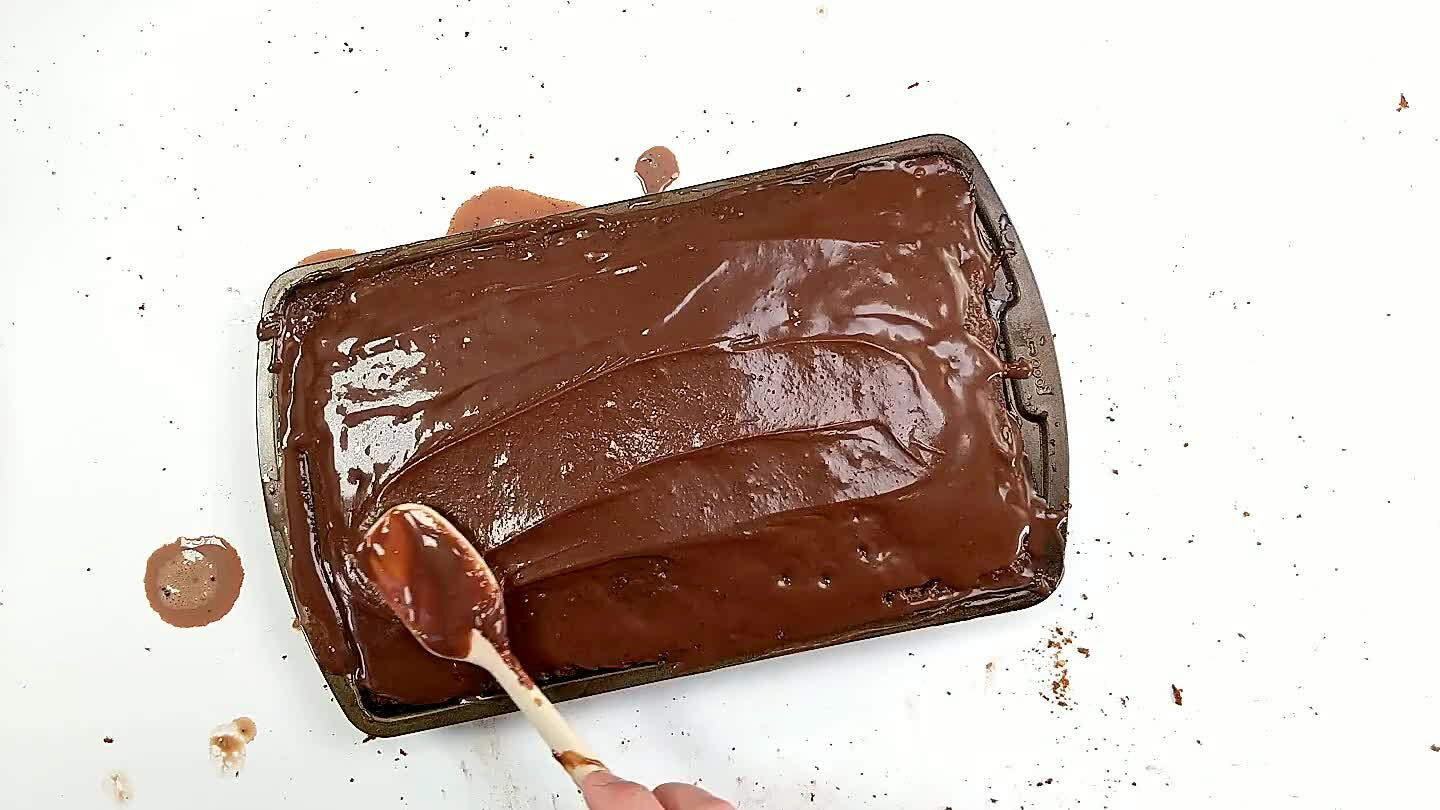 Spread the remaining brigadeiro frosting over the top.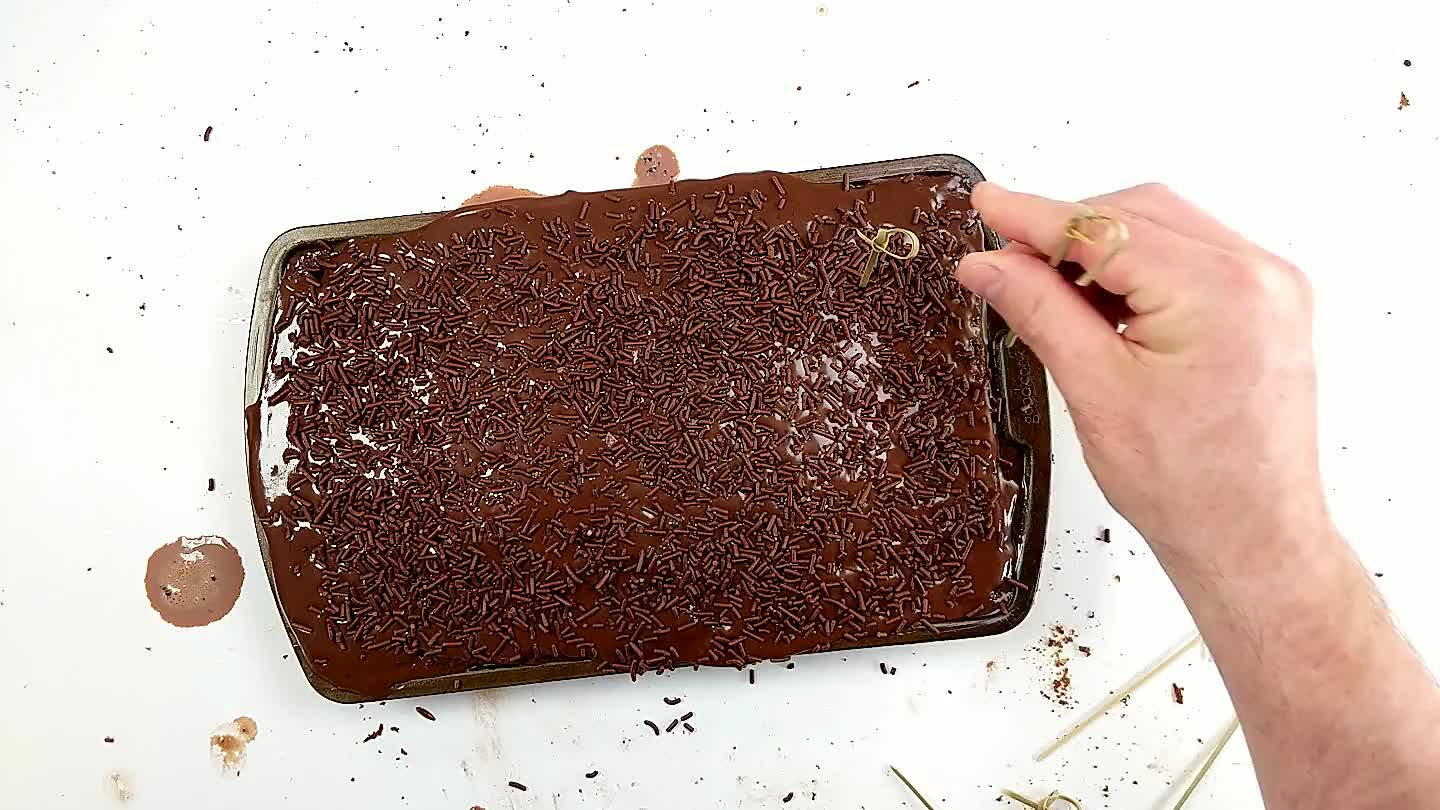 Gotta have a ton of sprinkles. Don't hold back.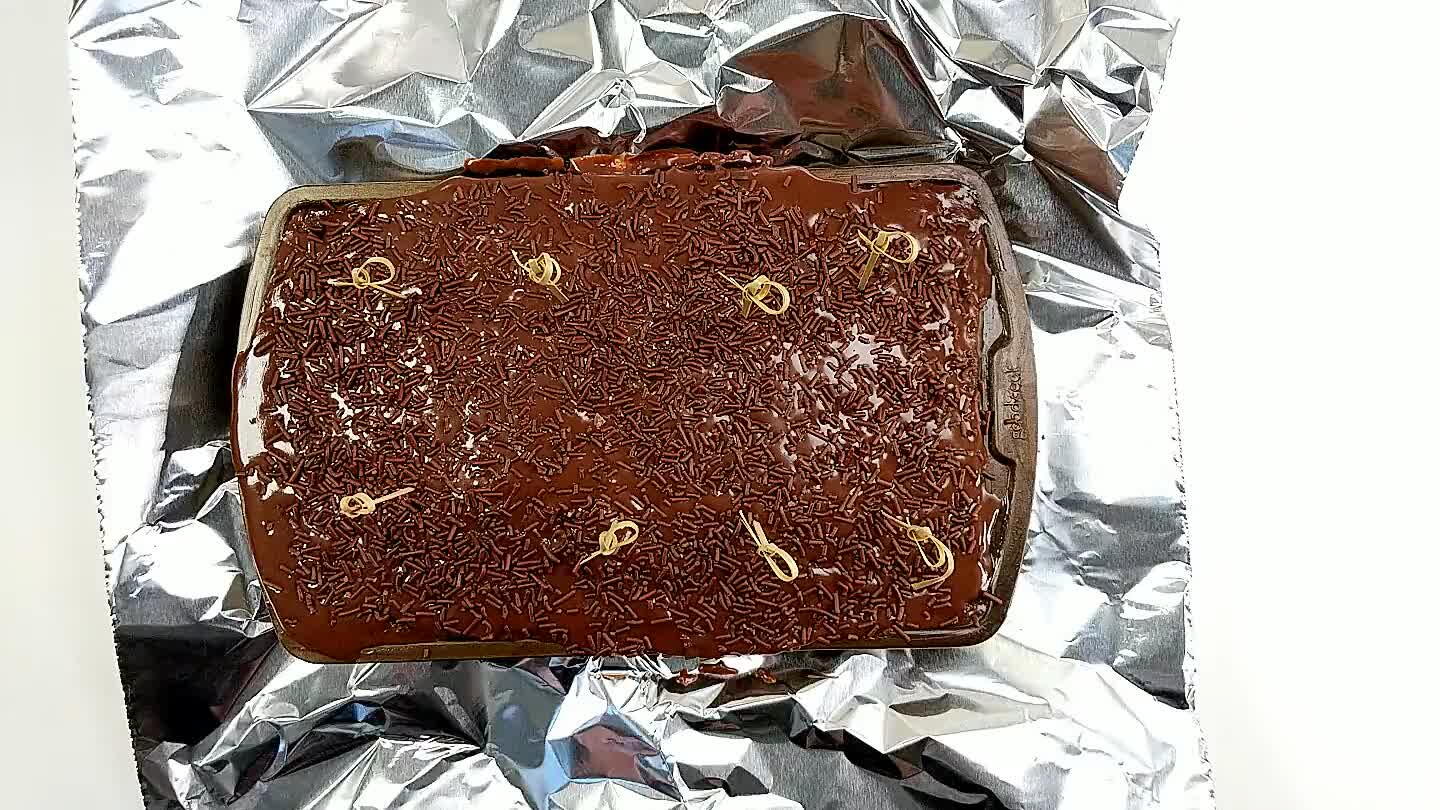 Wrap the cake in foil and move it to the fridge. I used toothpicks to keep the foil off of the frosting because my cake pan was overflowing.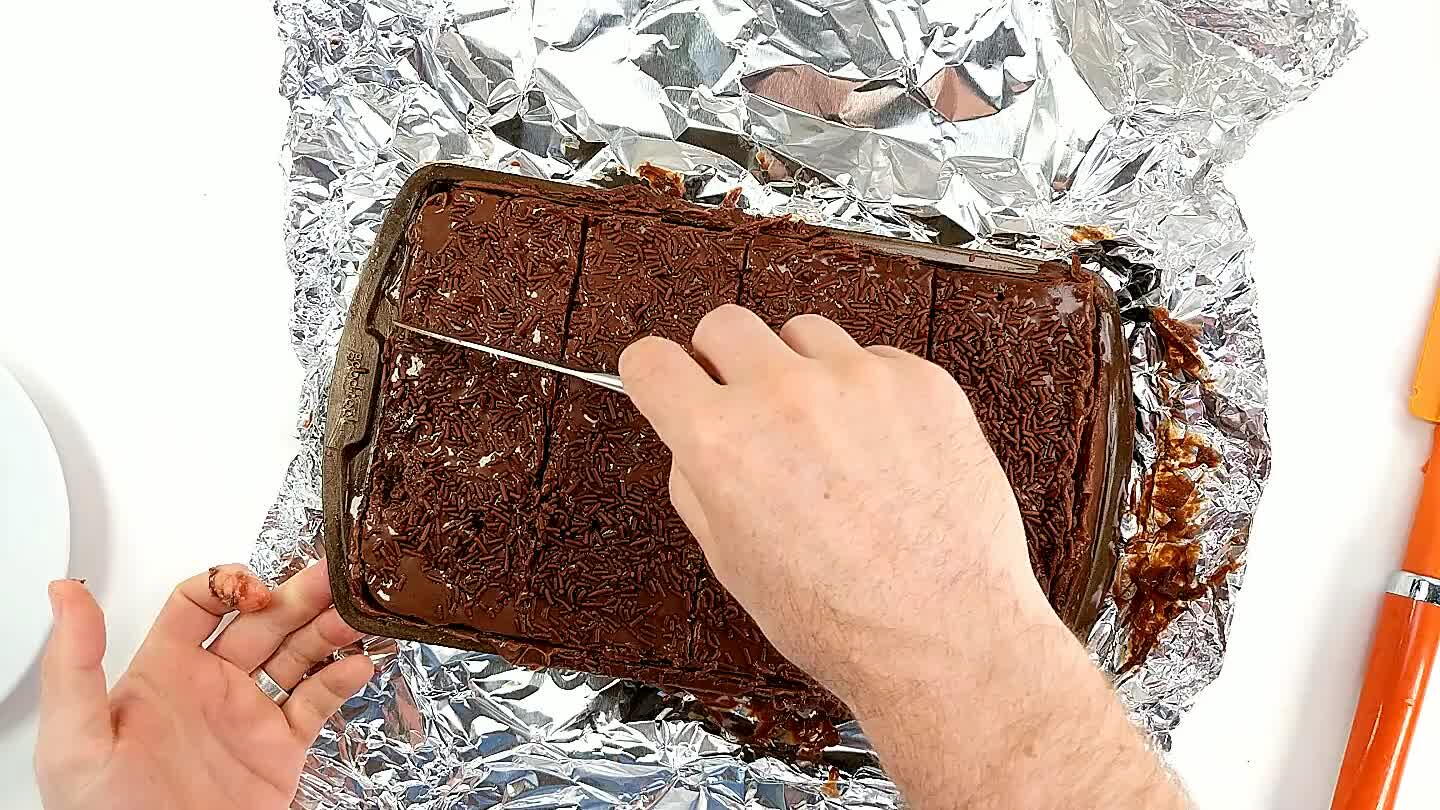 Slice and serve. If you aren't eating the cake right away, it's convenient it and wrap each piece individually in foil. It stores well in the fridge or even the freezer if you want to tuck away a little guilty pleasure for a rainy day.