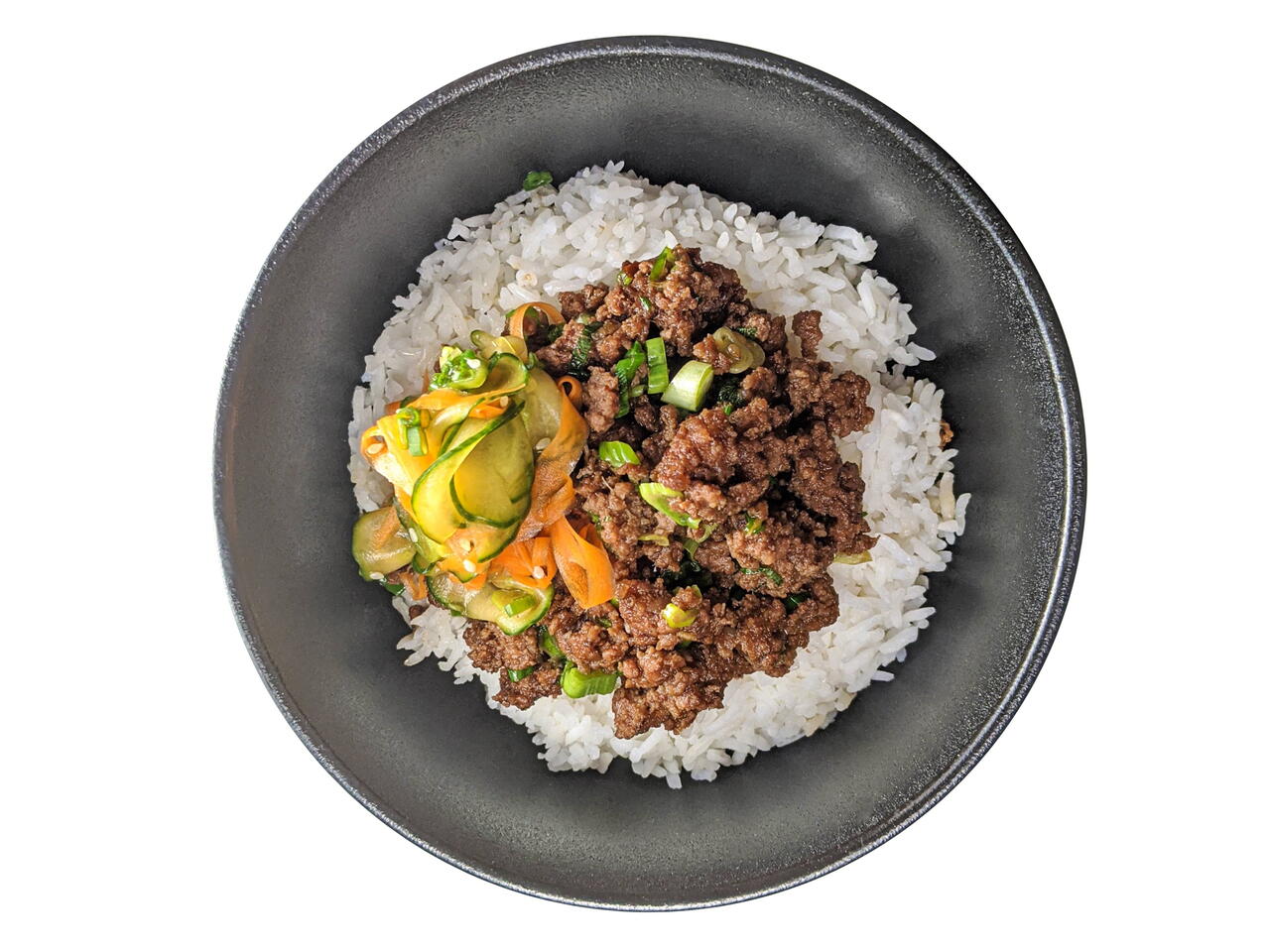 Recipe video made by Ryan
Published on 12/17/2019, viewed by 3093 , 0 Comments
4 portions
25m
Ground beef in a bulgogi-style. This technique has opened me up to a whole new world of caramelized ground meat dishes.
What you will need
Precooked Rice, optional
BULGOGI GROUND BEEF
1/4 tsp grated Ginger
3 cloves Garlic
1 bunch Green Onions
1 Tbsp Toasted Sesame Oil
1/2 tsp Chili Flakes
1 lb Ground Beef
1/4 cup Soy Sauce
1/4 cup Brown Sugar
1/2 tsp Sesame Seeds
Olive Oil
CUCUMBER CARROT SALAD
1 large Carrot
1 English Cucumber
1 tsp Sesame Seeds
1 Tbsp Rice Vinegar
1 tbsp Soy Sauce
(Nutritional facts 149 calories, 8.84 g fat, 9.31 g carbohydrates, 8.32 g protein, 25 mg cholesterol, 310 mg sodium)
How to cook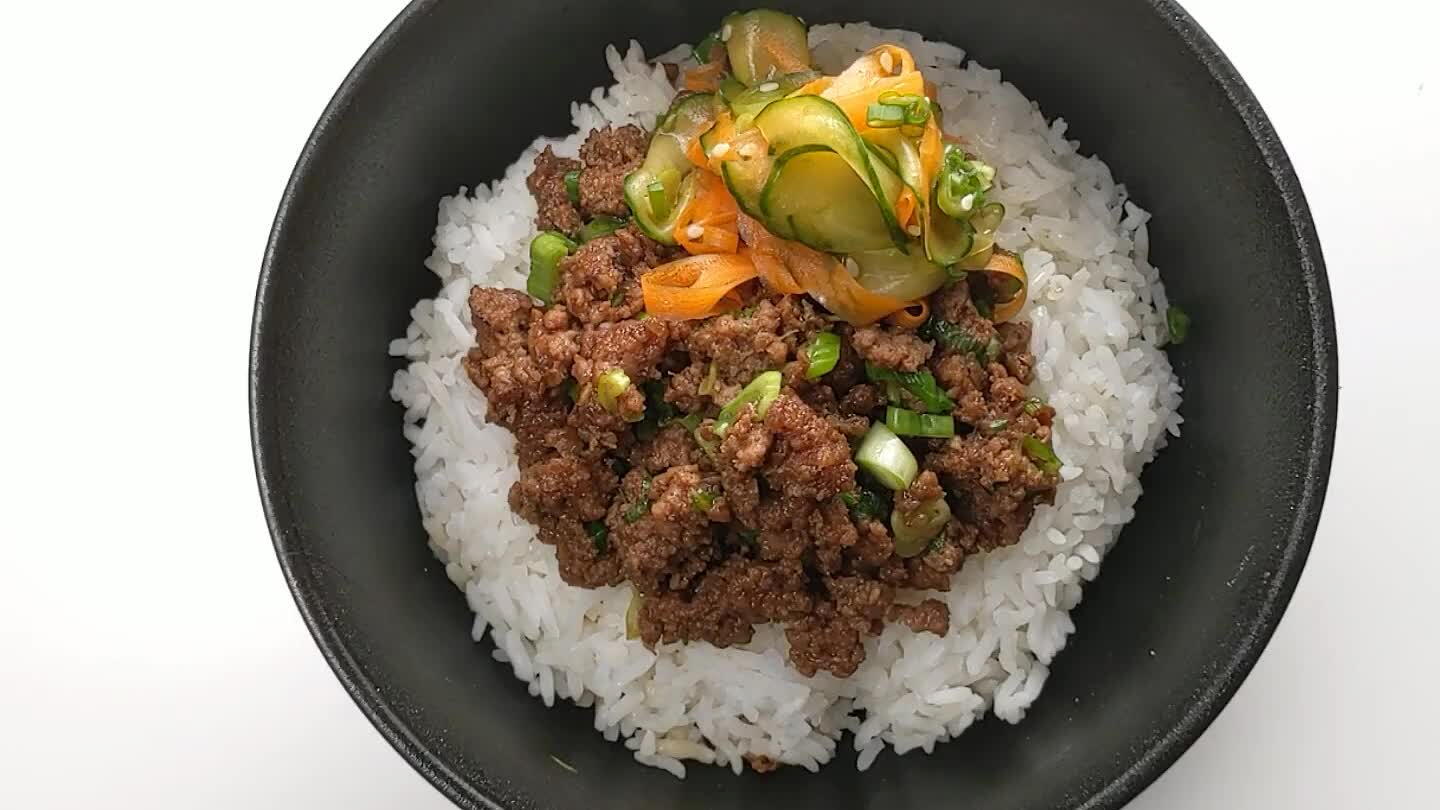 BULGOGI GROUND BEEF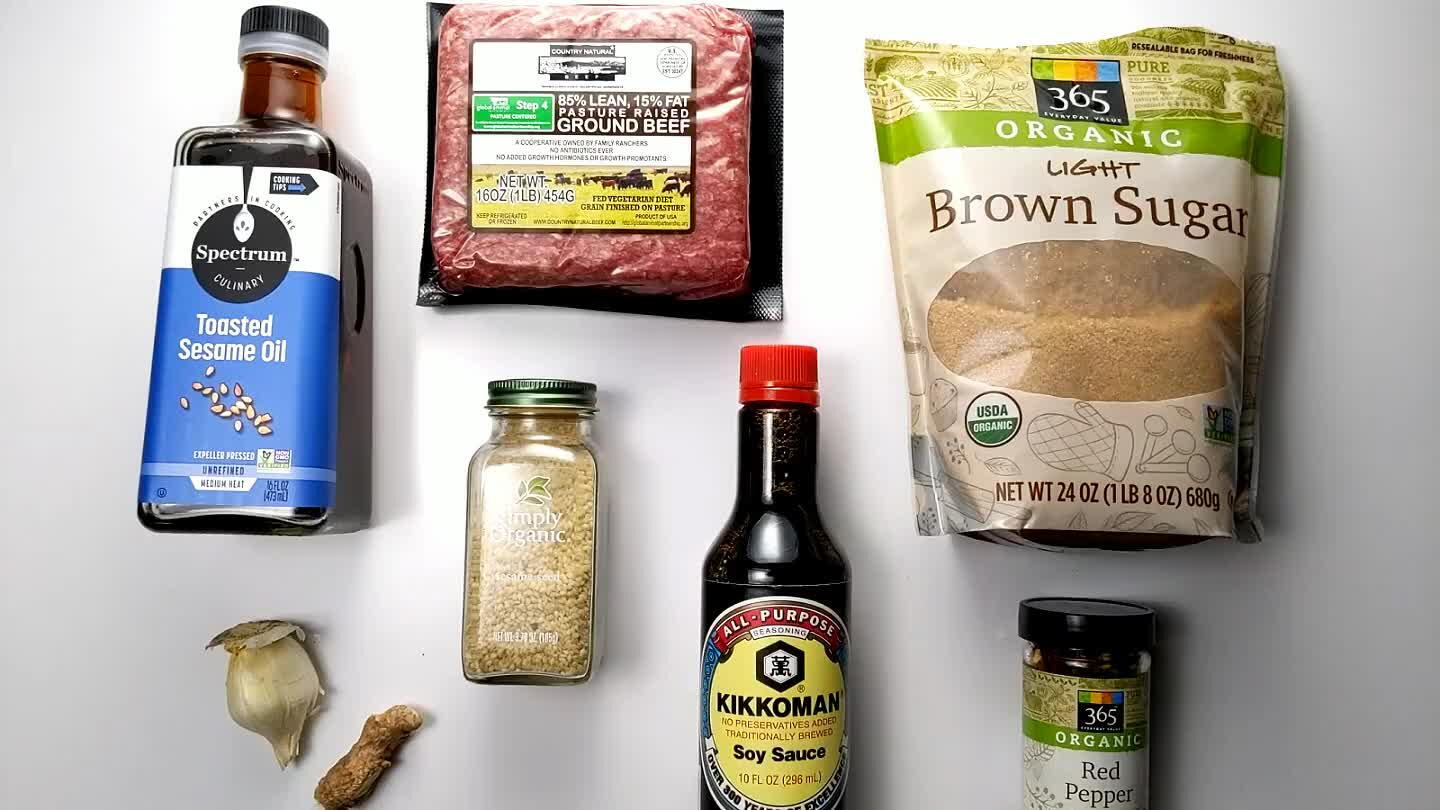 Gather ingredients.
Peel the ginger with a spoon to help you get into the nooks and crannies. Grate or chop finely.
Peel garlic cloves and chop or grate to a fine paste.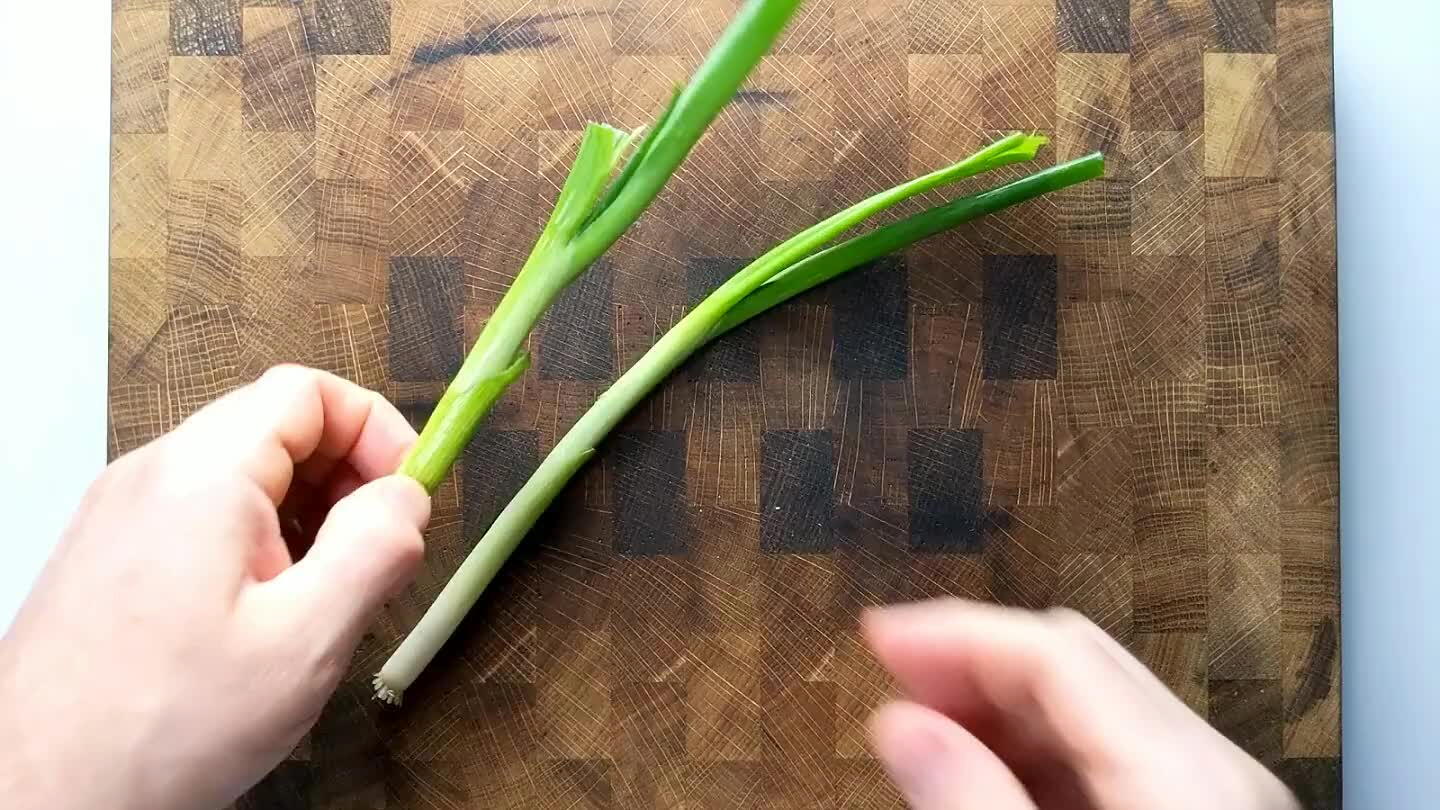 Slice the scallions.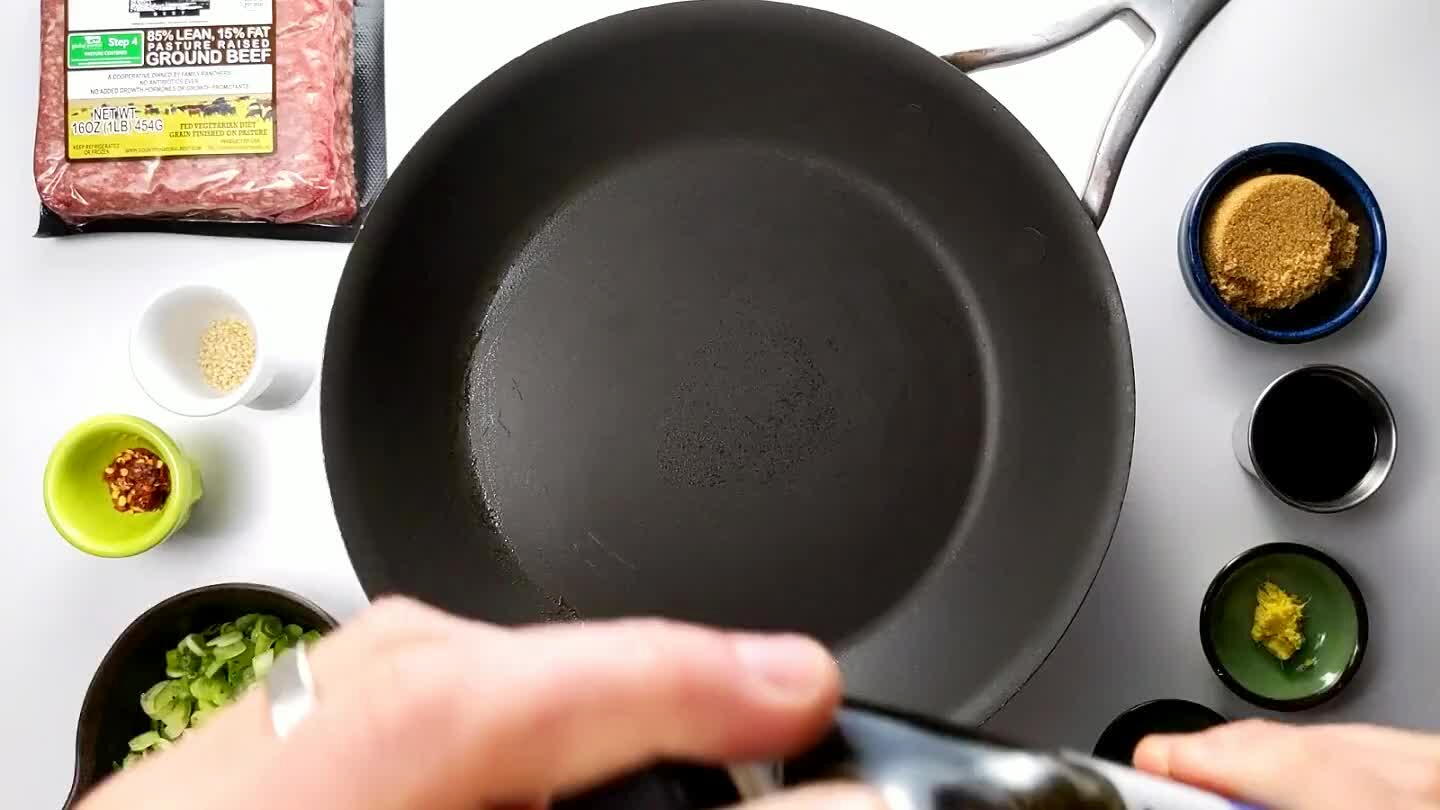 Heat the toasted sesame oil briefly in a nonstick pan over high heat.
When the oil is hot and beginning to shimmer, stir in the grated ginger.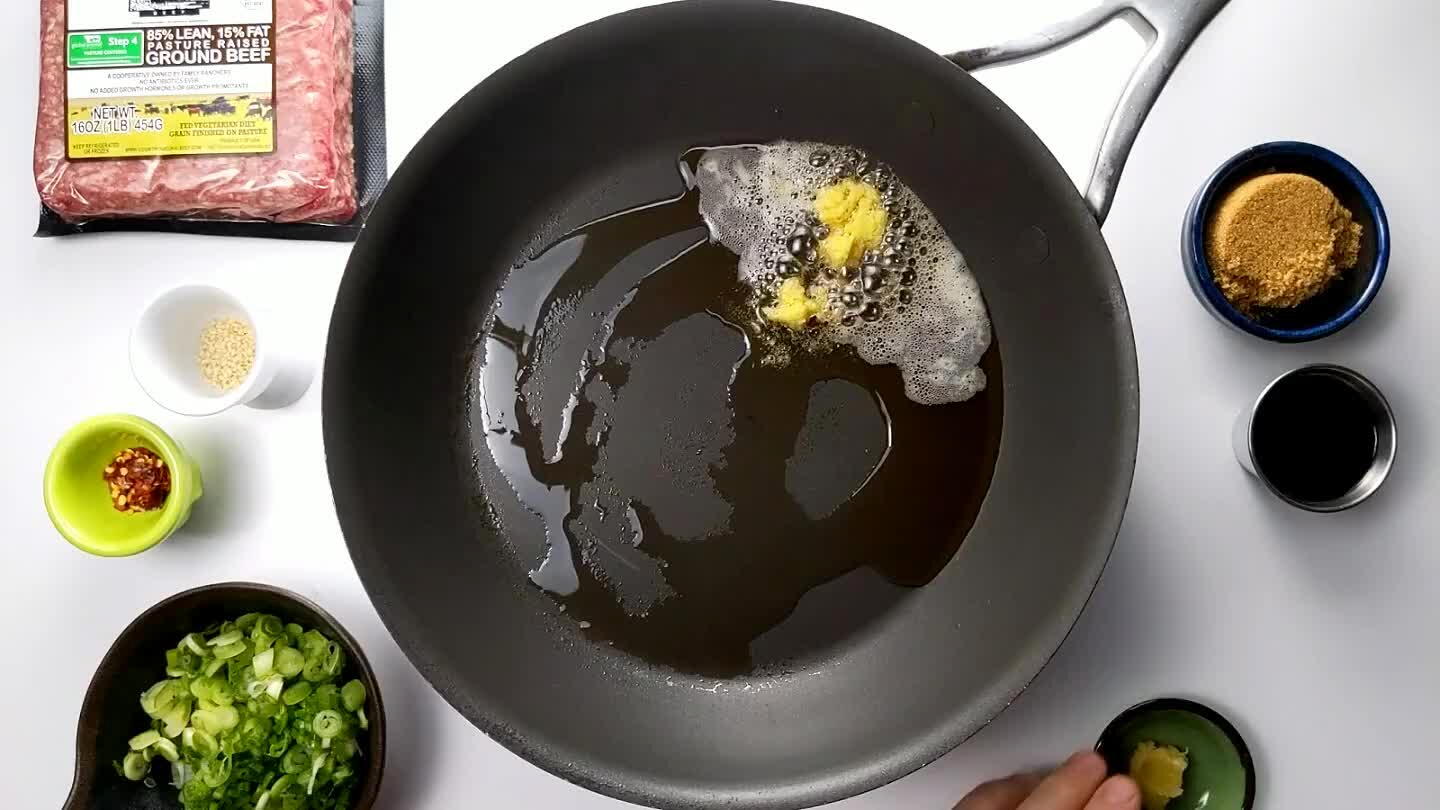 Add the grated garlic.
Stir in the chili flakes.
Stir in the soy sauce.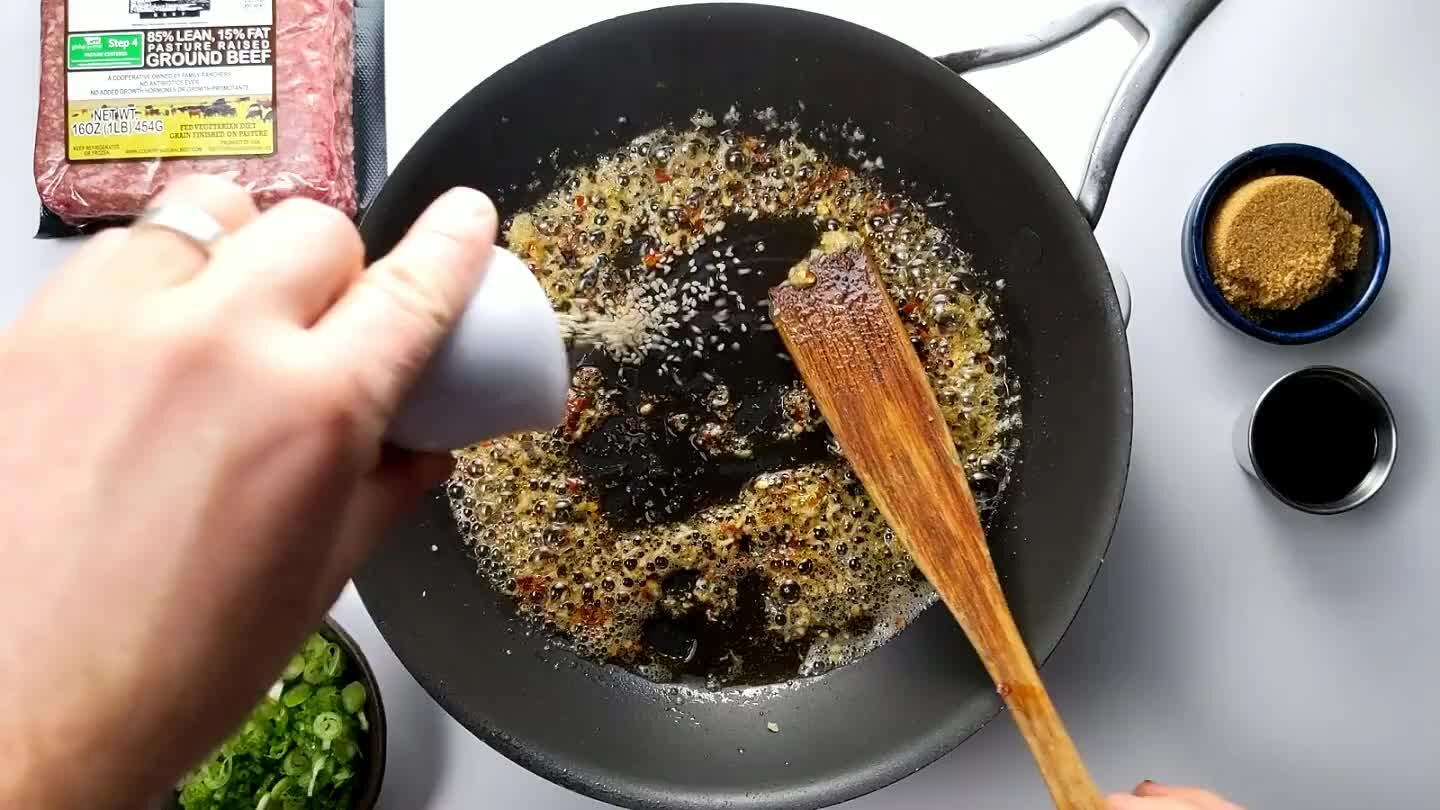 Add the sesame seeds. Toast briefly, just long enough to brown the garlic, ginger and sesame seeds slightly.
Add the ground beef and break it apart with a wooden spoon. Cook over high heat until ground beef begins to brown.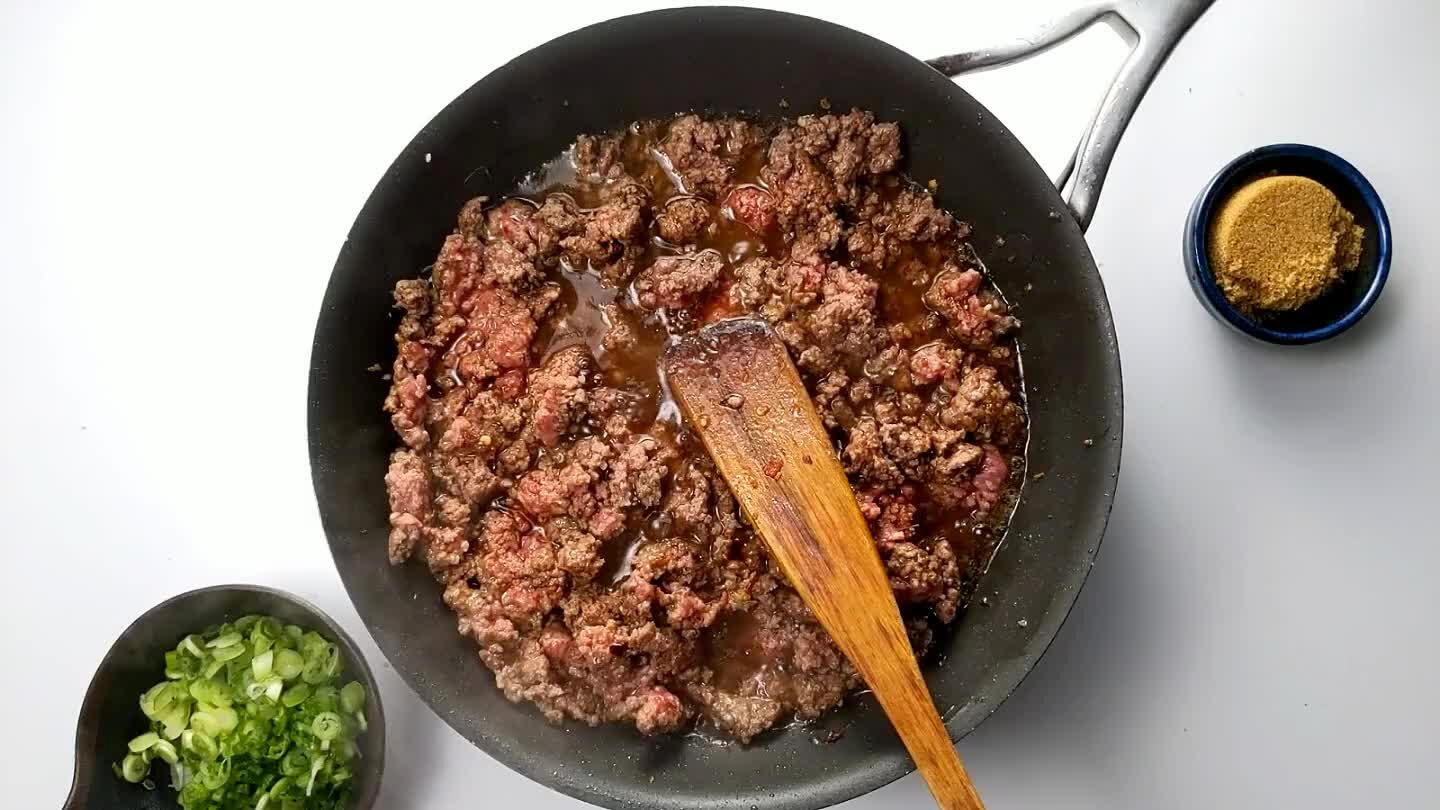 Stir in the brown sugar. Continue cooking over high heat until the meat is cooked through and the sugar and soy sauce is reduced to a syrup.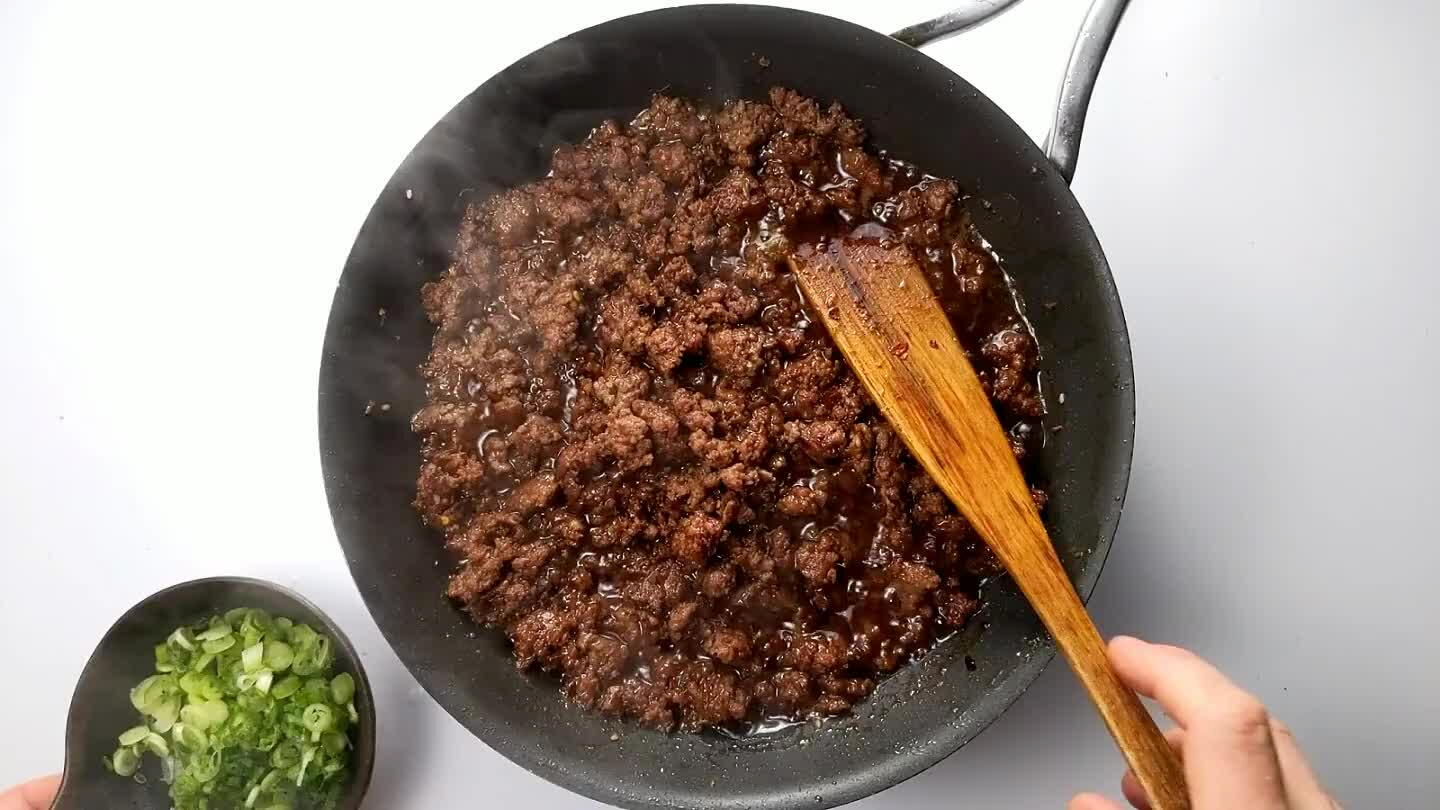 Toss in the sliced scallions and remove the pan from heat.
CUCUMBER CARROT SALAD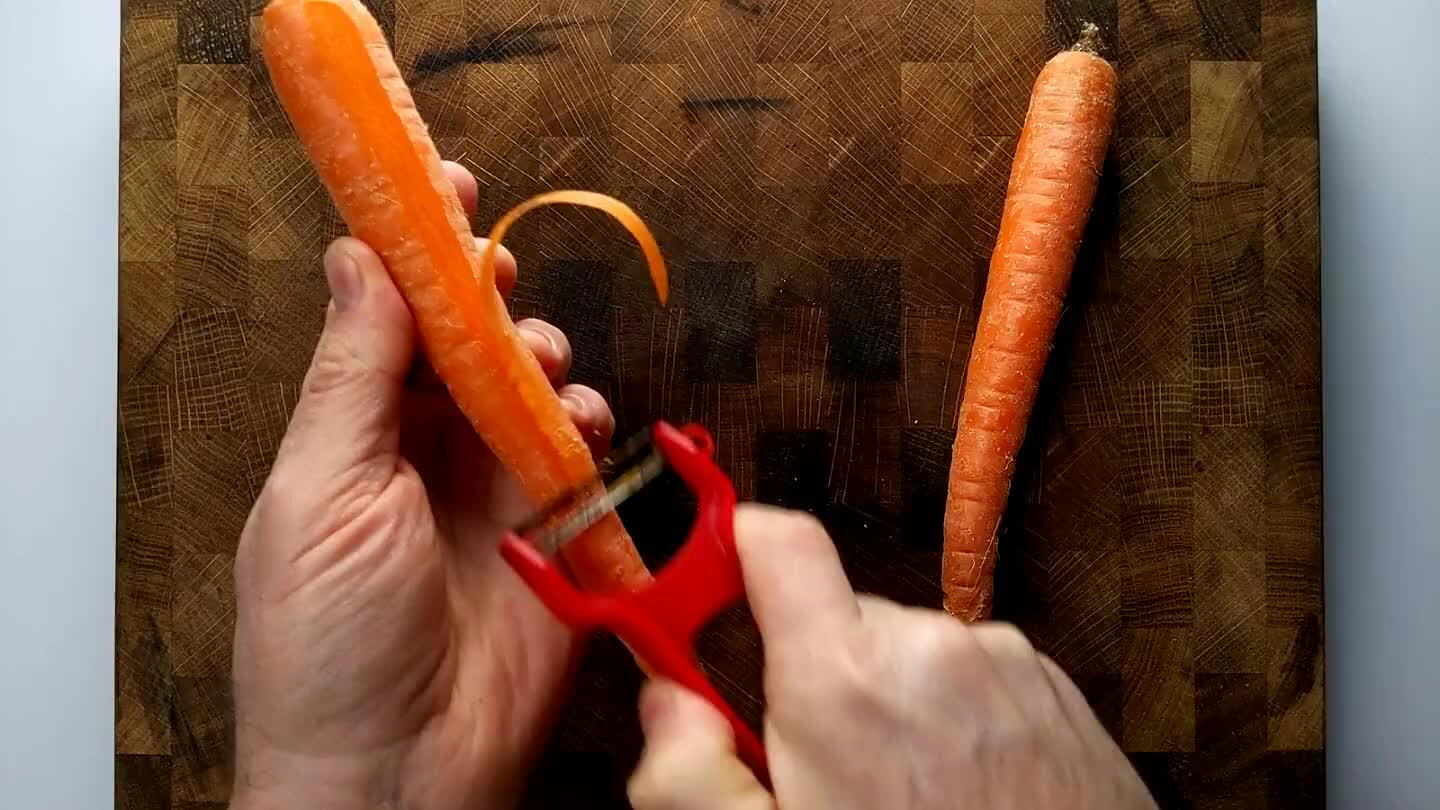 Remove and discard the outer skin of the carrot. Then, continuing with the peeler, shaving the carrot into fine strips.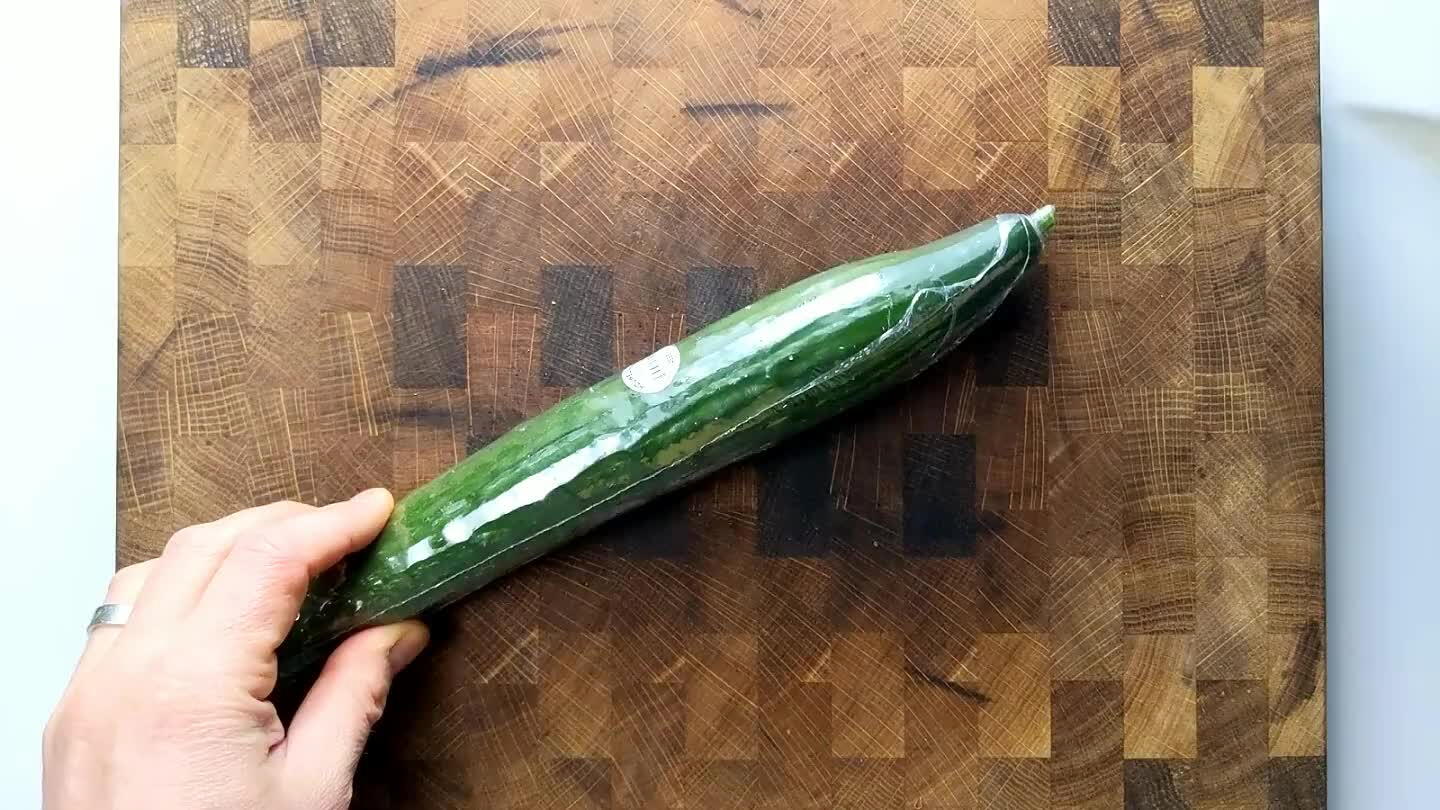 Slice the cucumber as thinly as possible and combine in a small mixing bowl with the shaved carrot.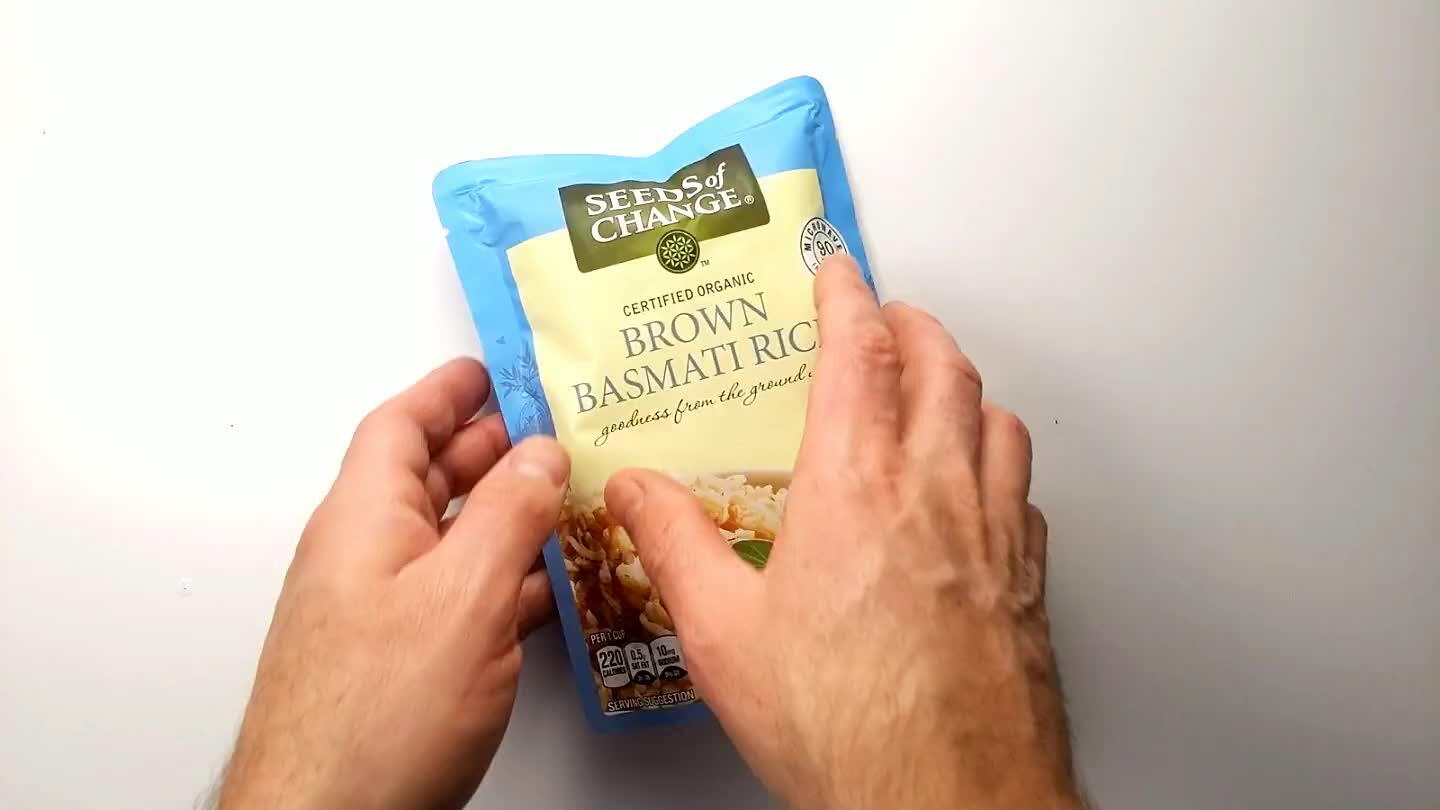 Prepare rice however you like. These packets of microwaveable rice aren't bad. They're a little expensive but very quick and easy. Or use your preferred method to cook rice. A rice cooker is a great tool to have on hand, but it's almost as easy to just use a regular soup pot.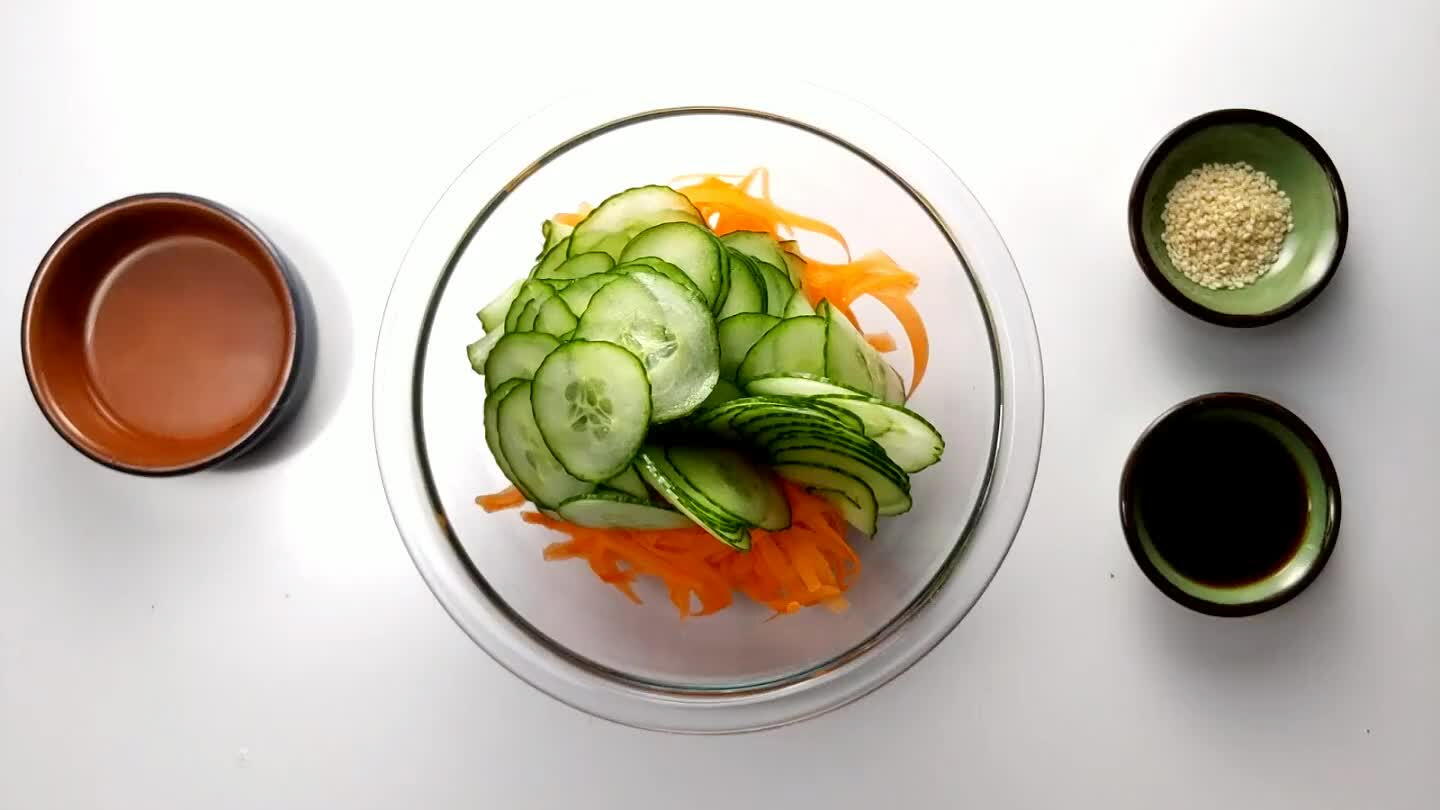 Toss in the sesame seeds.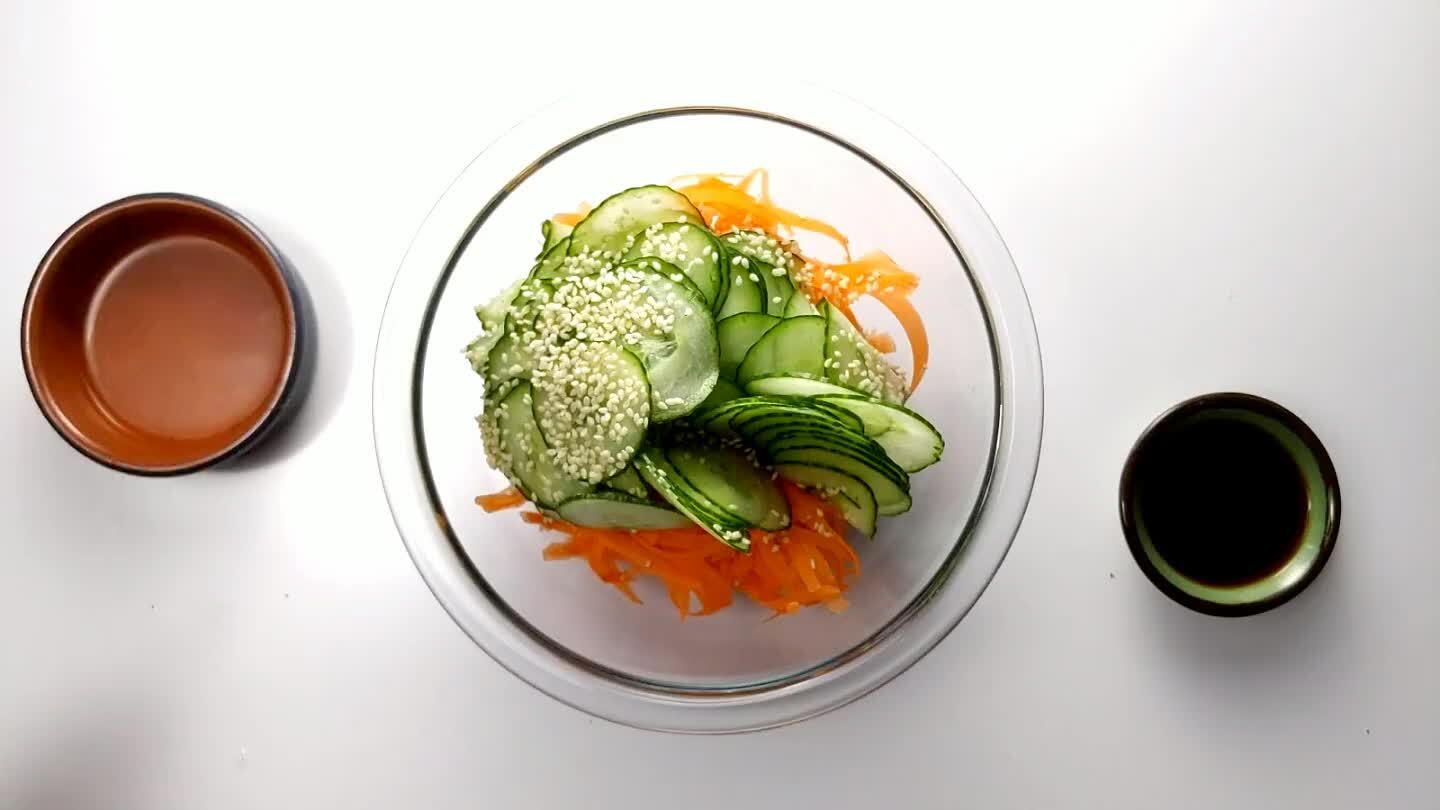 Add rice vinegar.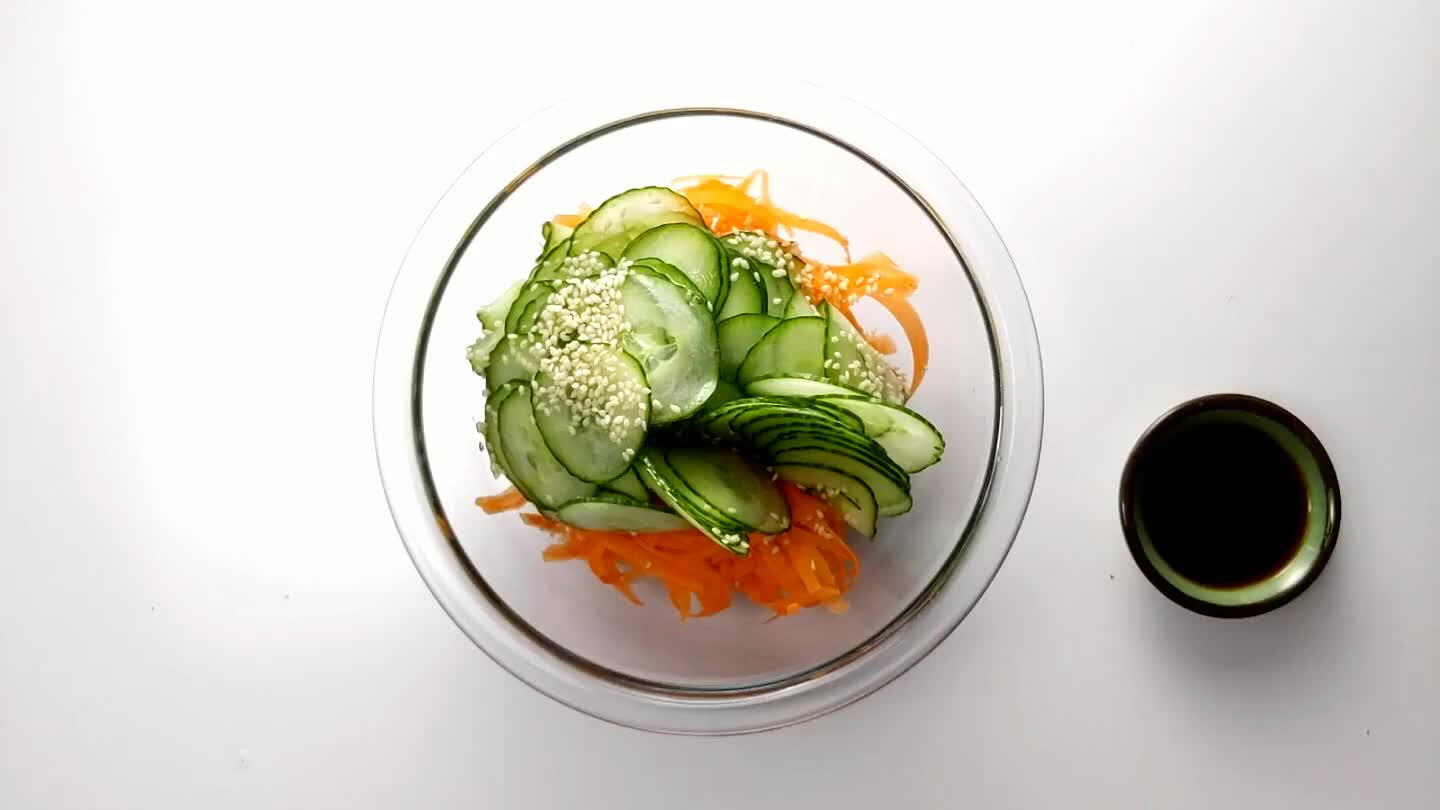 Add the soy sauce. Mix well and set aside.
Serve bulgogi beef over rice with shredded carrot and cucumber salad.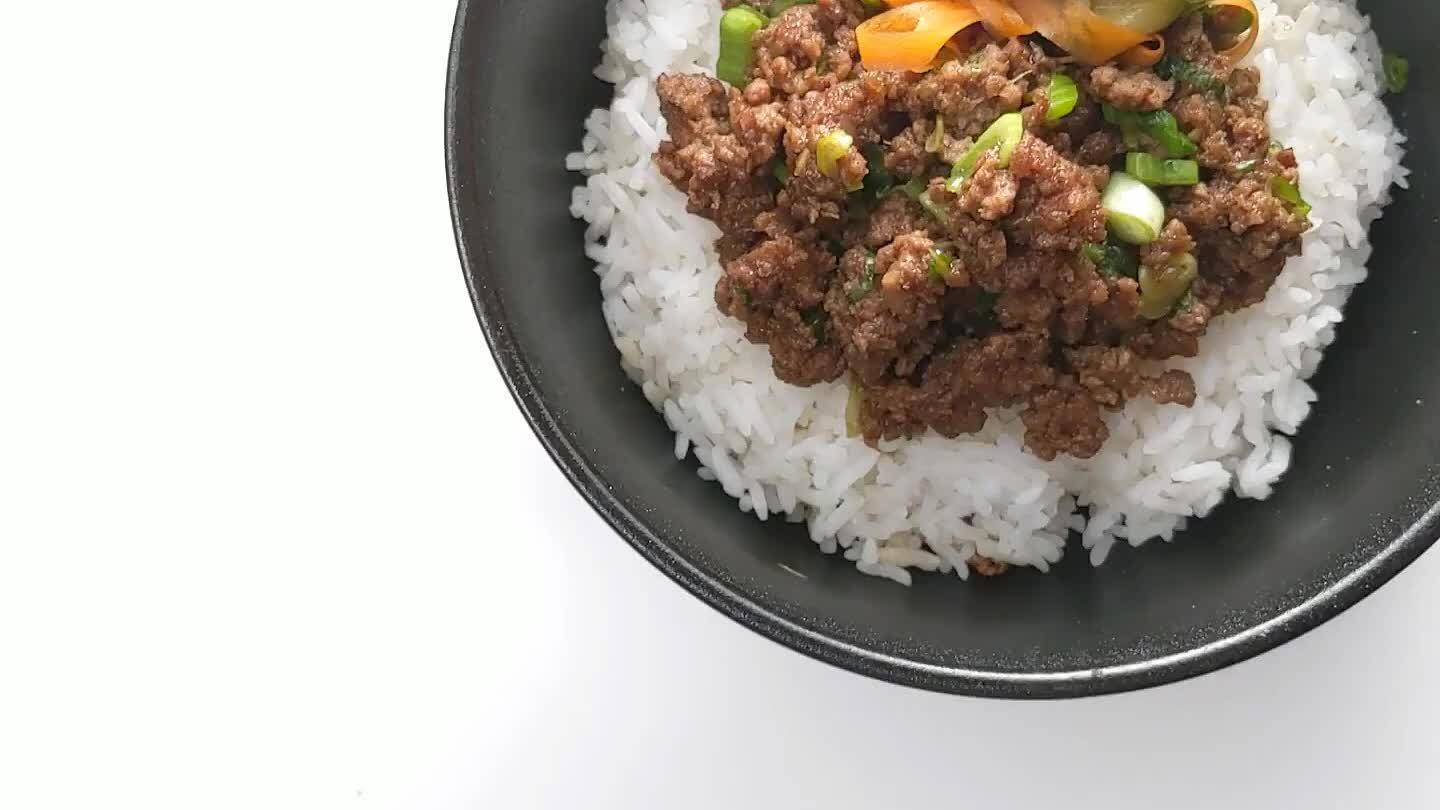 Comments