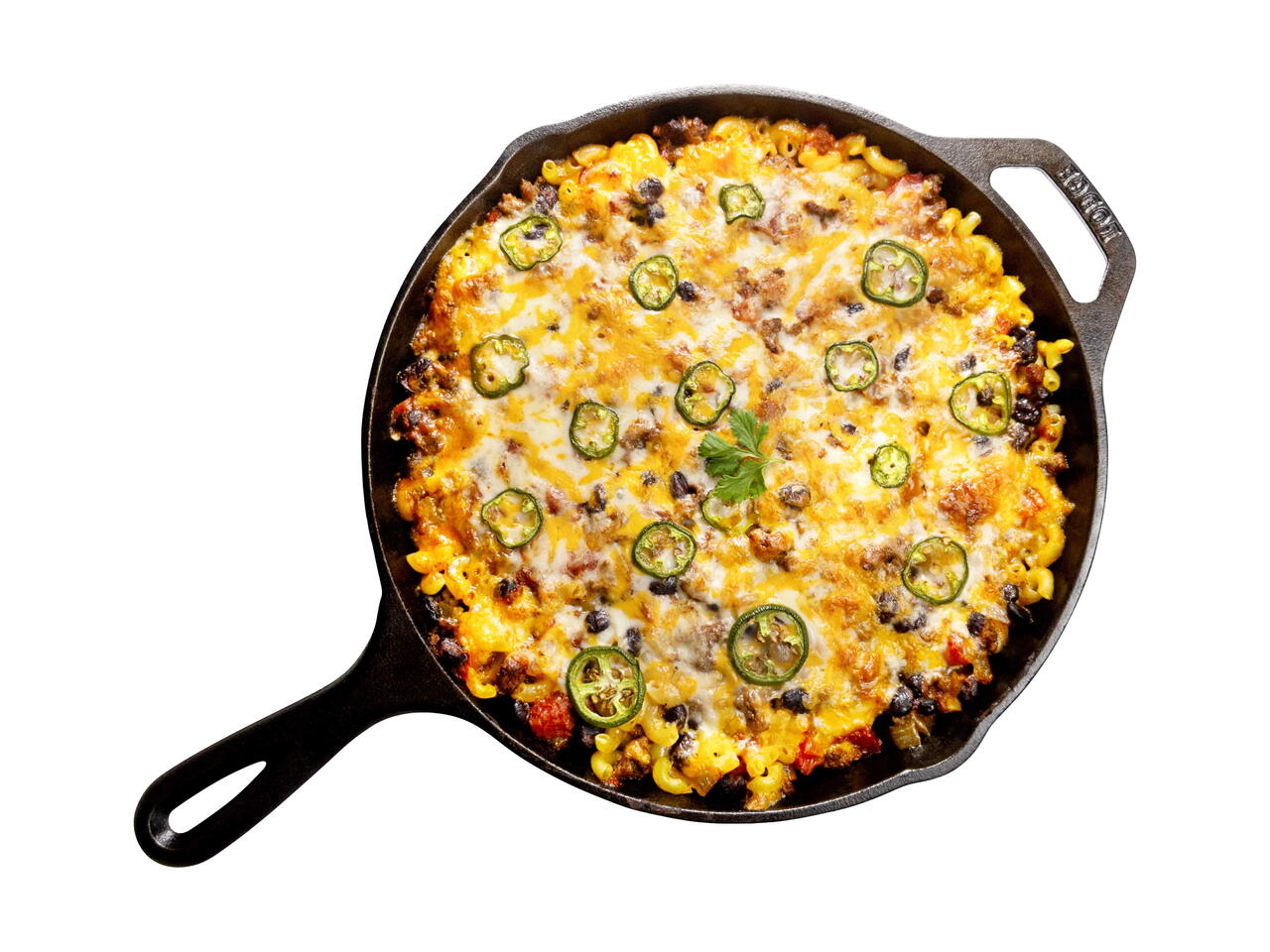 5 portions
35m
This is a great recipe to use up your pantry staples! Feel free to use whatever ground meat you have in the freezer also.
What you will need
1 lb Ground Beef
1 cup uncooked Elbow Macaroni
1/2 Yellow Onion
2 Garlic Cloves
14 1/2 oz canned Diced Tomatoes
16 oz black beans
3 oz Tomato Paste
4 oz can Chopped Green Chiles
1 1/2 tsp Salt
1 tsp Chili Powder
1/2 tsp Ground Cumin
1/4 tsp Black Pepper
1 cups shredded Monterey Jack Cheese
1 Jalapeno
(Nutritional facts 204 calories, 7.02 g fat, 25.62 g carbohydrates, 9.94 g protein, 17 mg cholesterol, 550 mg sodium)
How to cook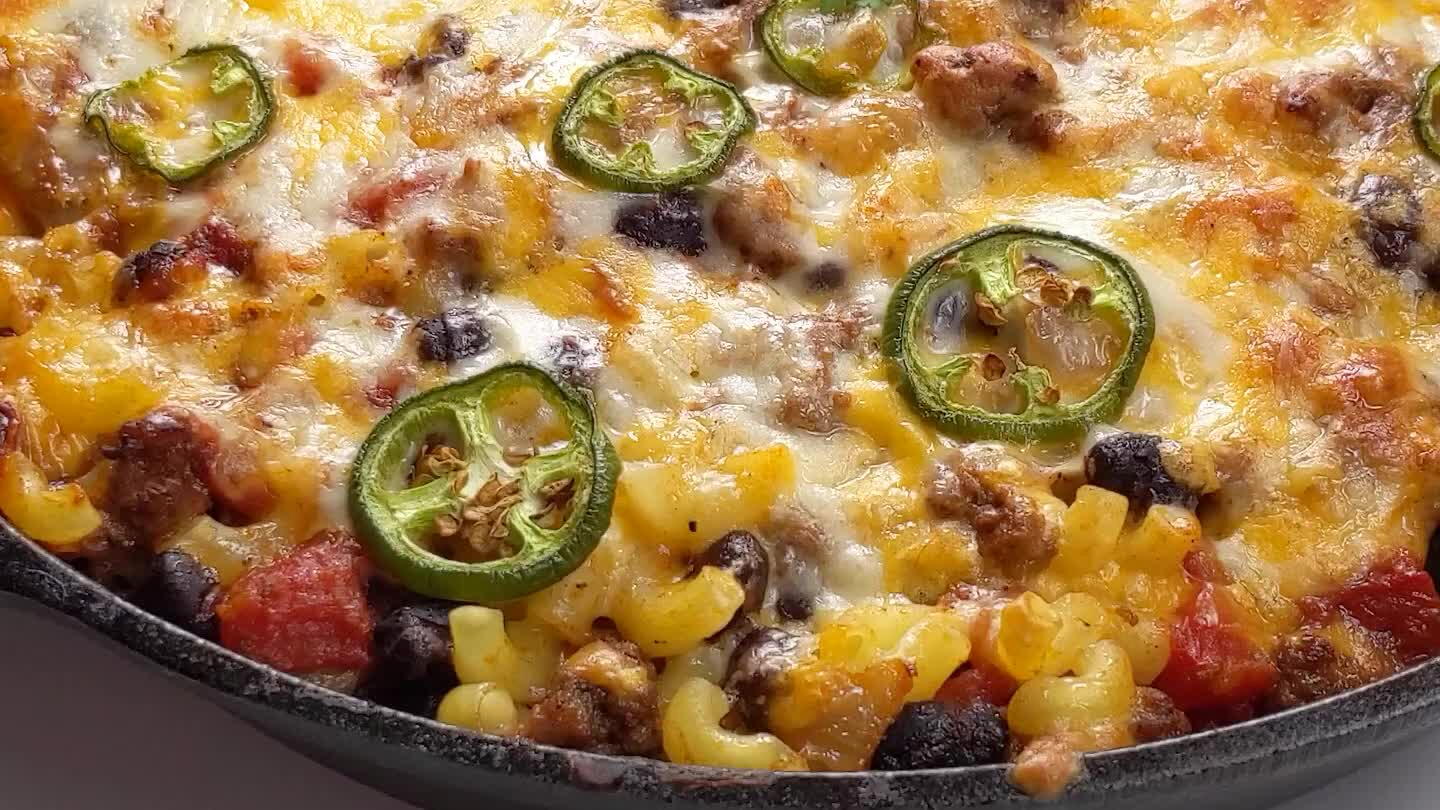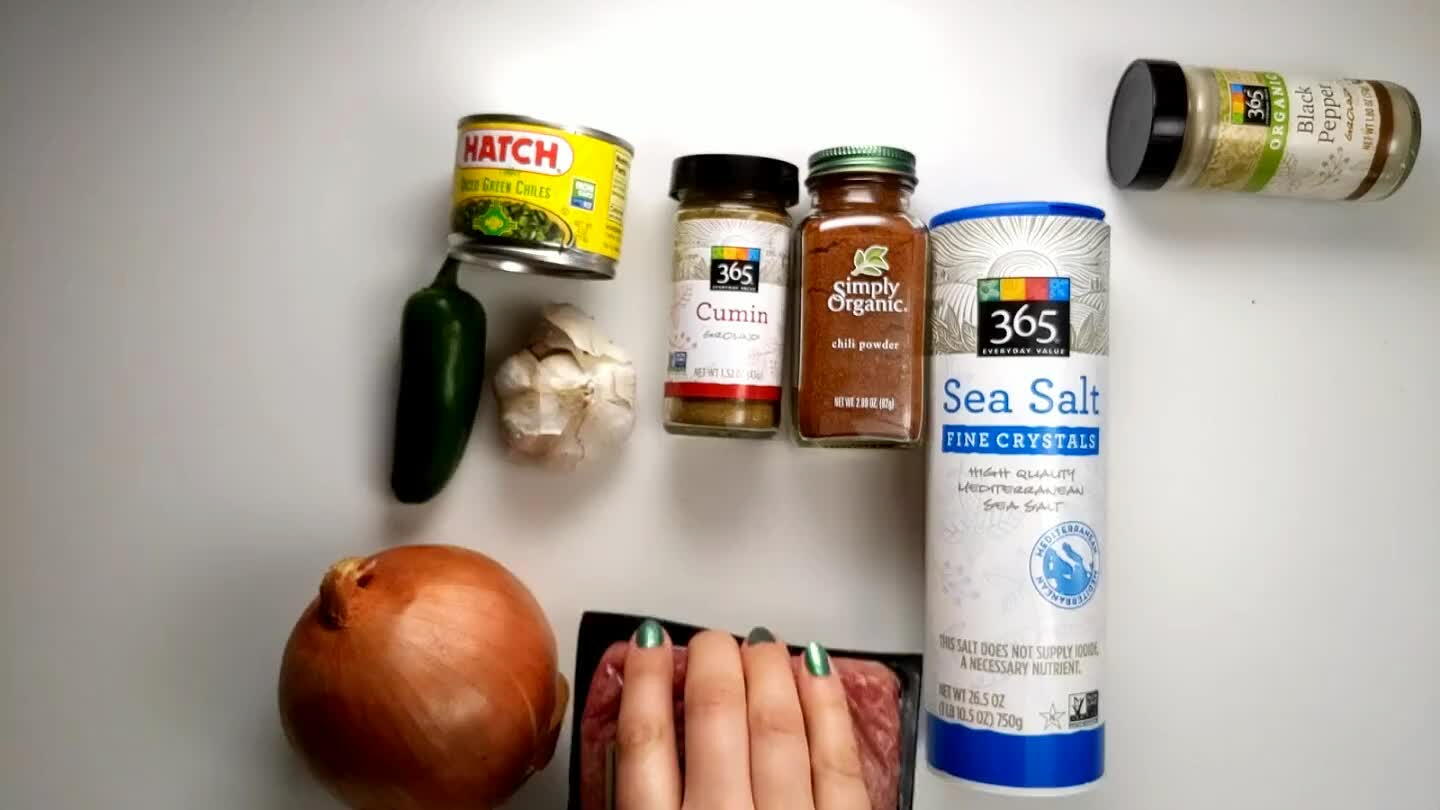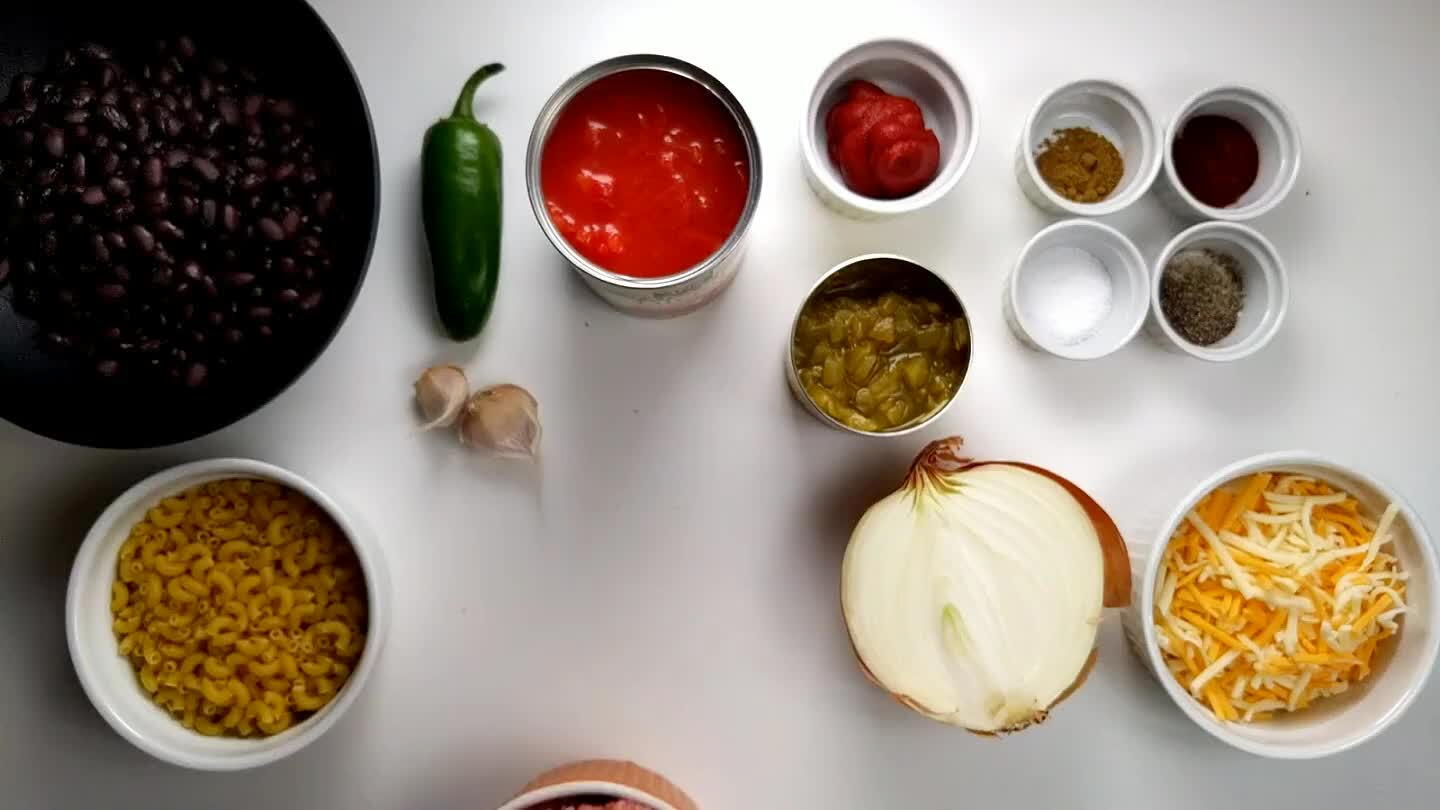 Gather and portion all ingredients.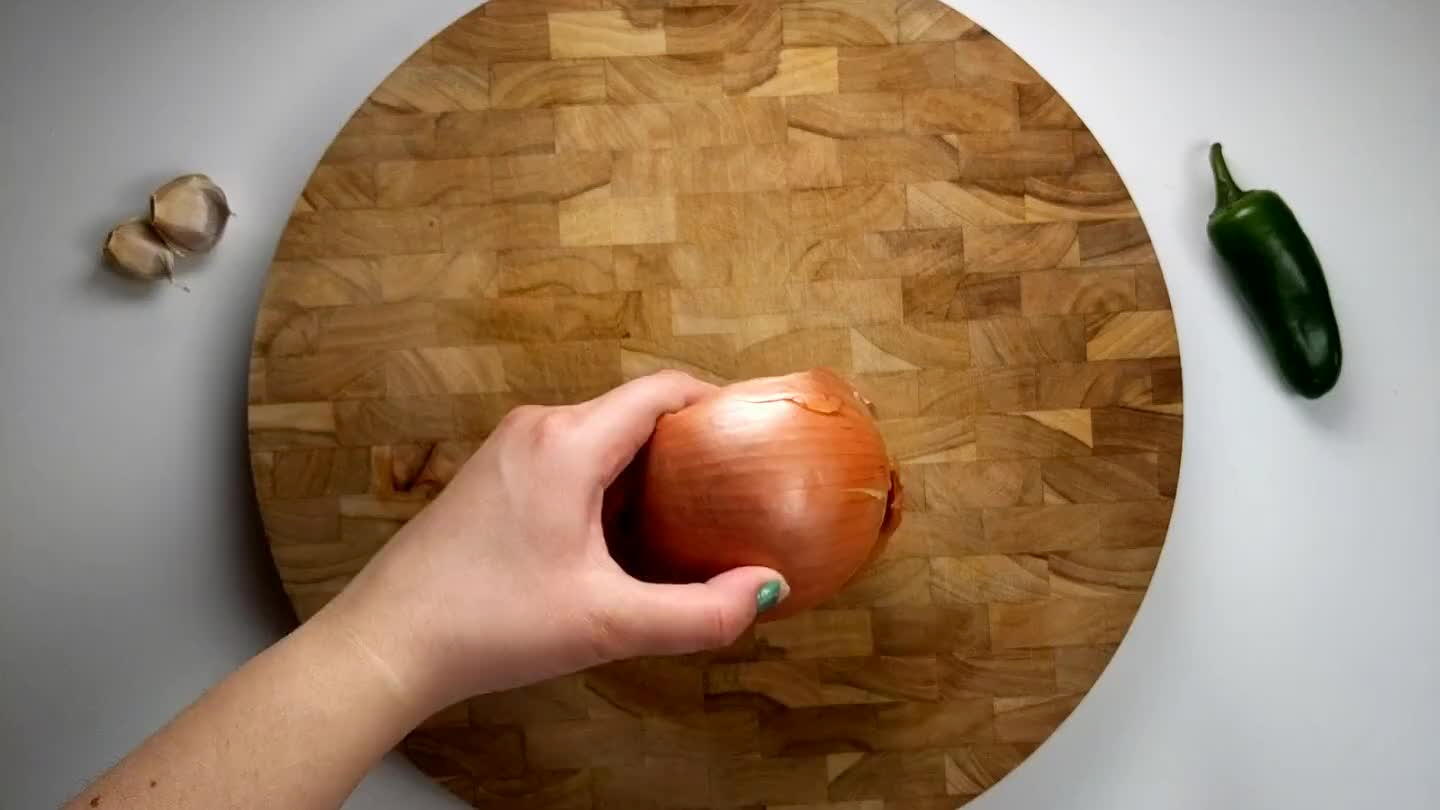 Remove the skin, slice thin strips keeping the root side of the onion intact. Slice across again to dice the onion.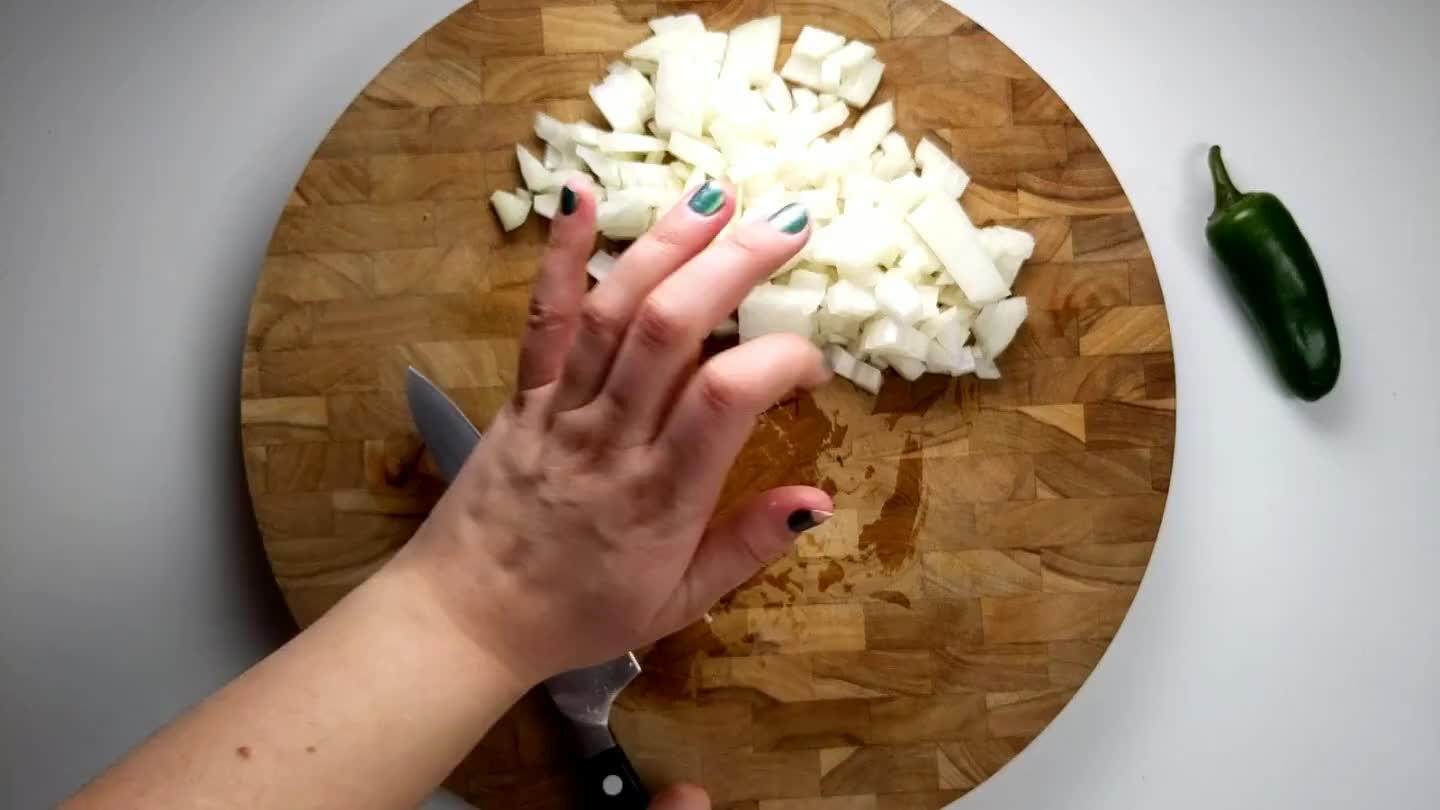 Smash the garlic with the flat side of a knife and dice.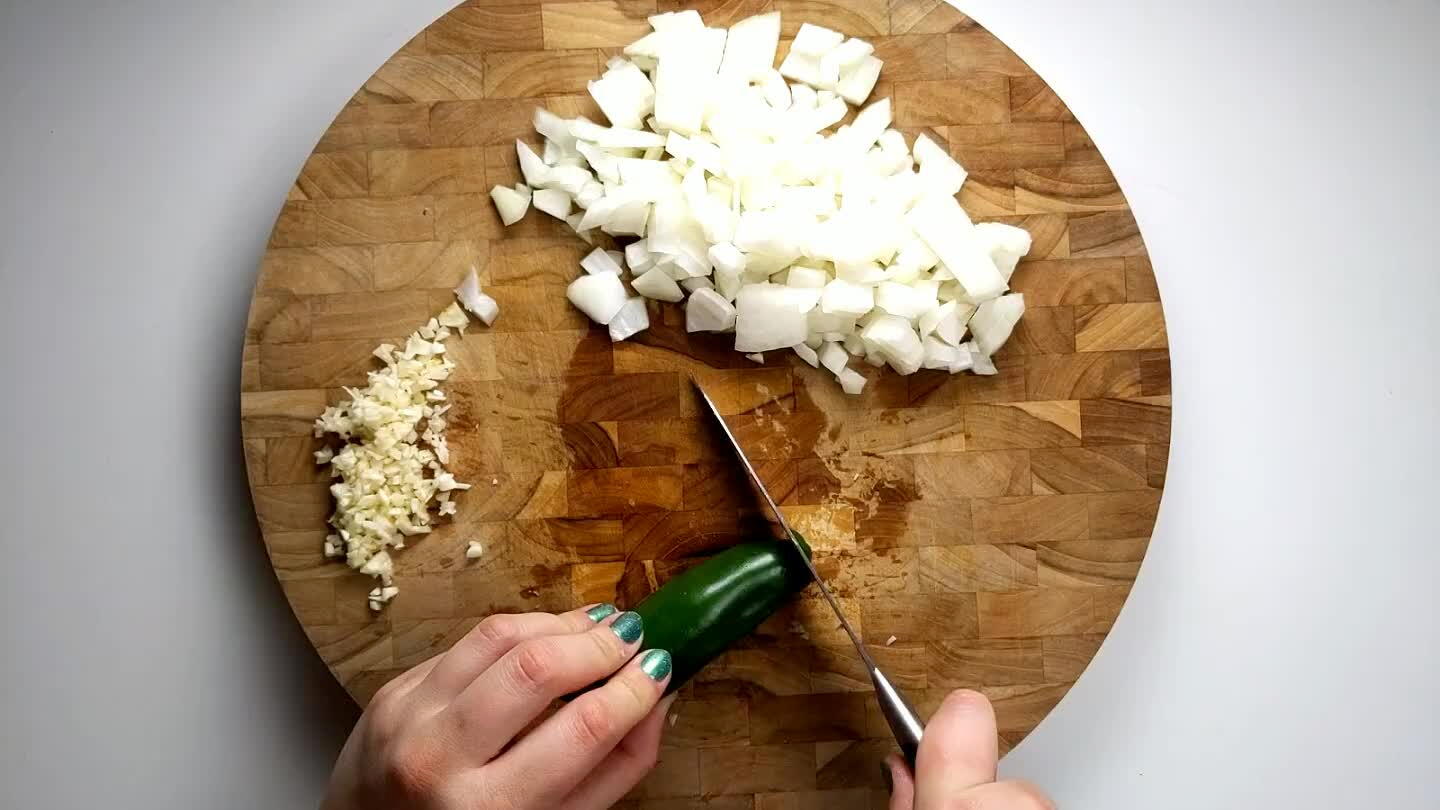 Slice the jalapeno into thin rounds.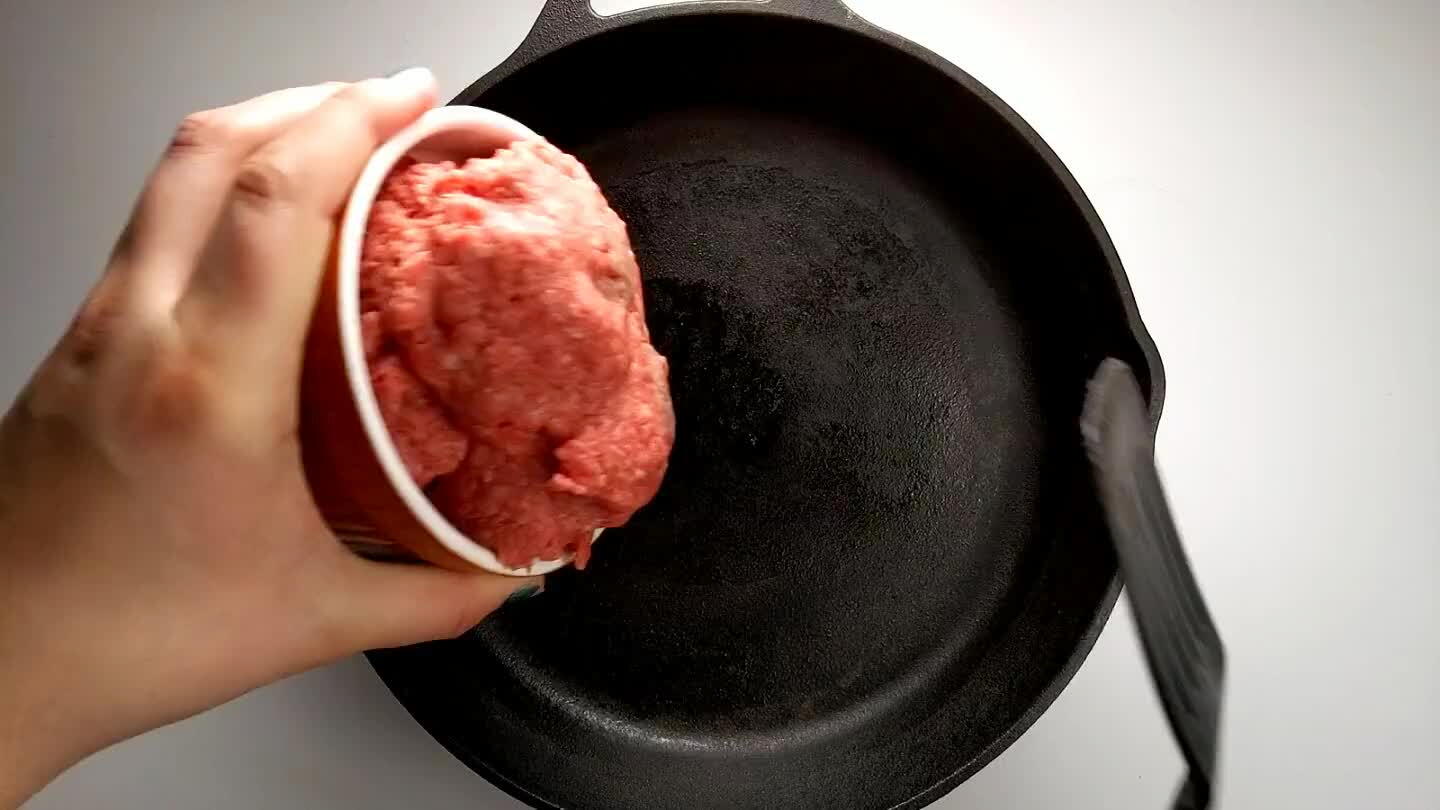 Begin browning the beef in an oven-safe skillet.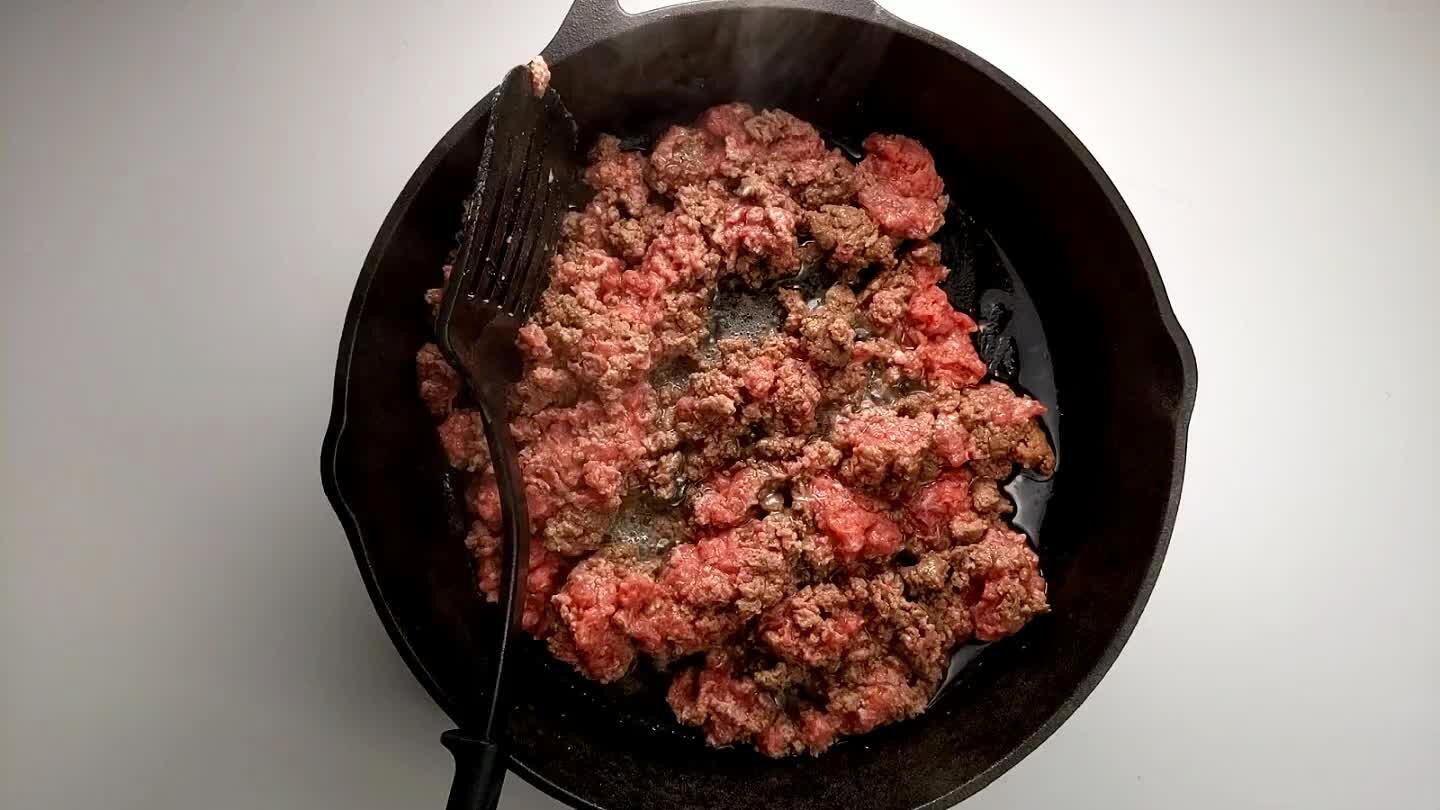 After about 3 minutes add the onion and garlic. If you prefer, strain off some of the fat from the beef.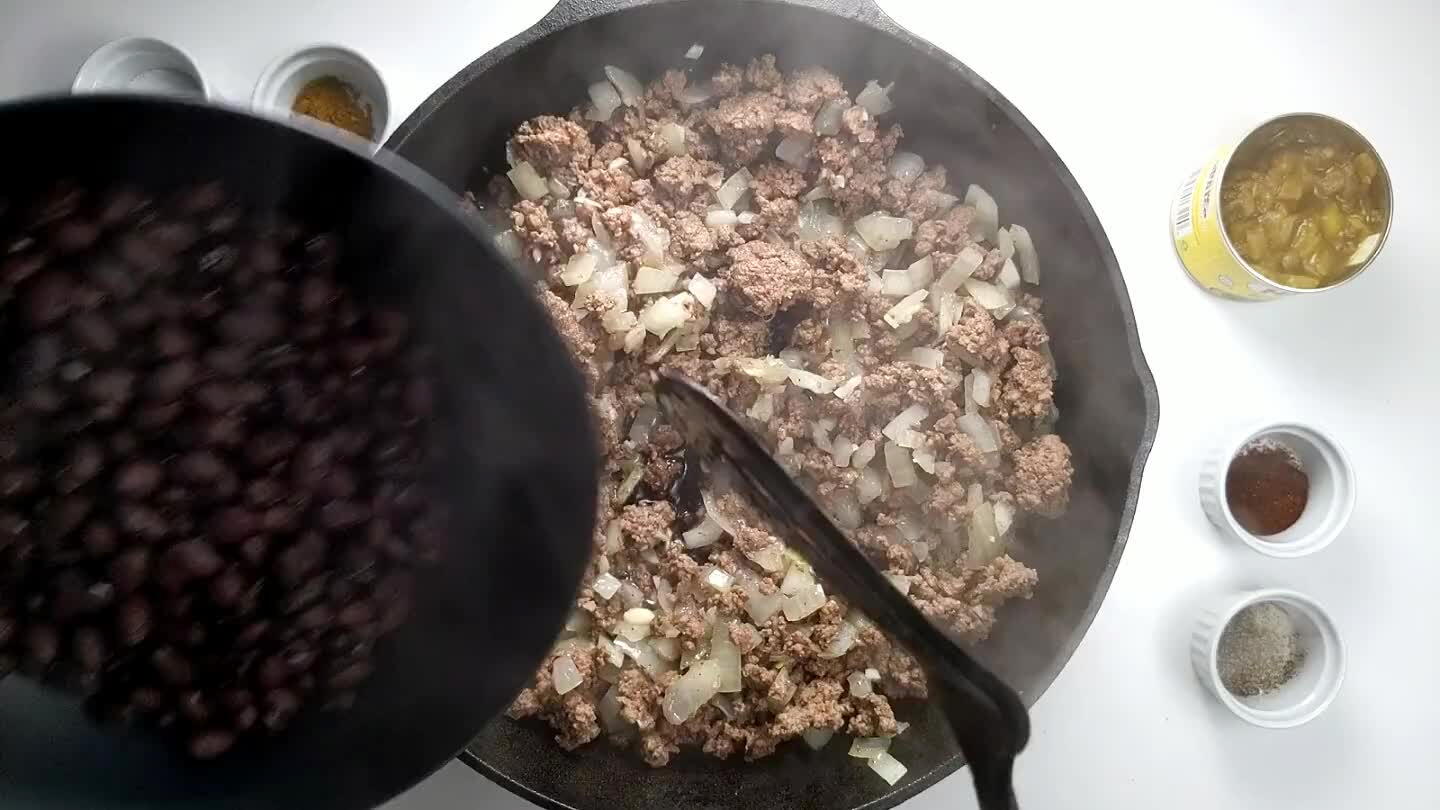 Once the onions are softened, add the black beans, salt, black pepper, chili powder, cumin, and canned green chilis.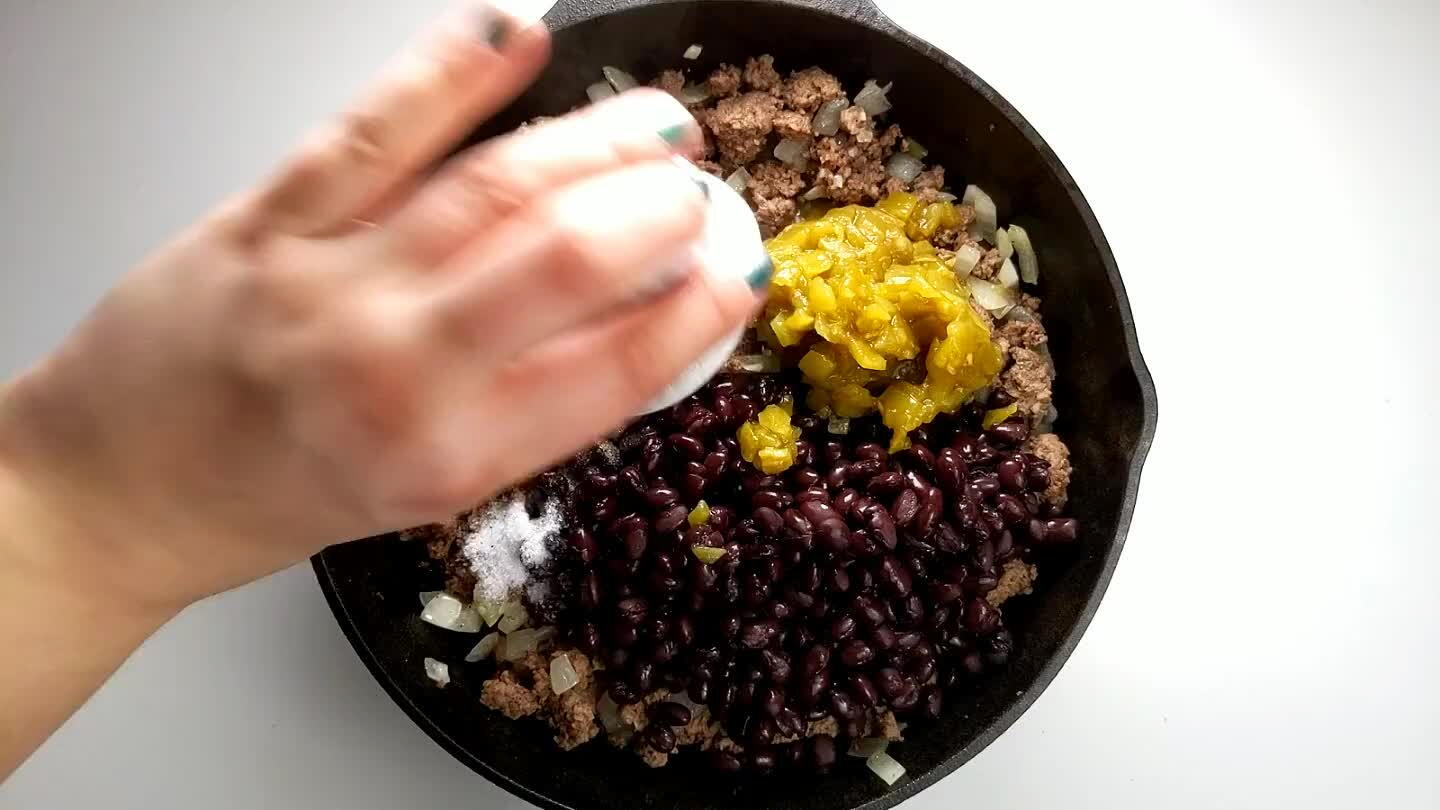 Add tomato paste and canned diced tomatoes with juice. Stir to combine.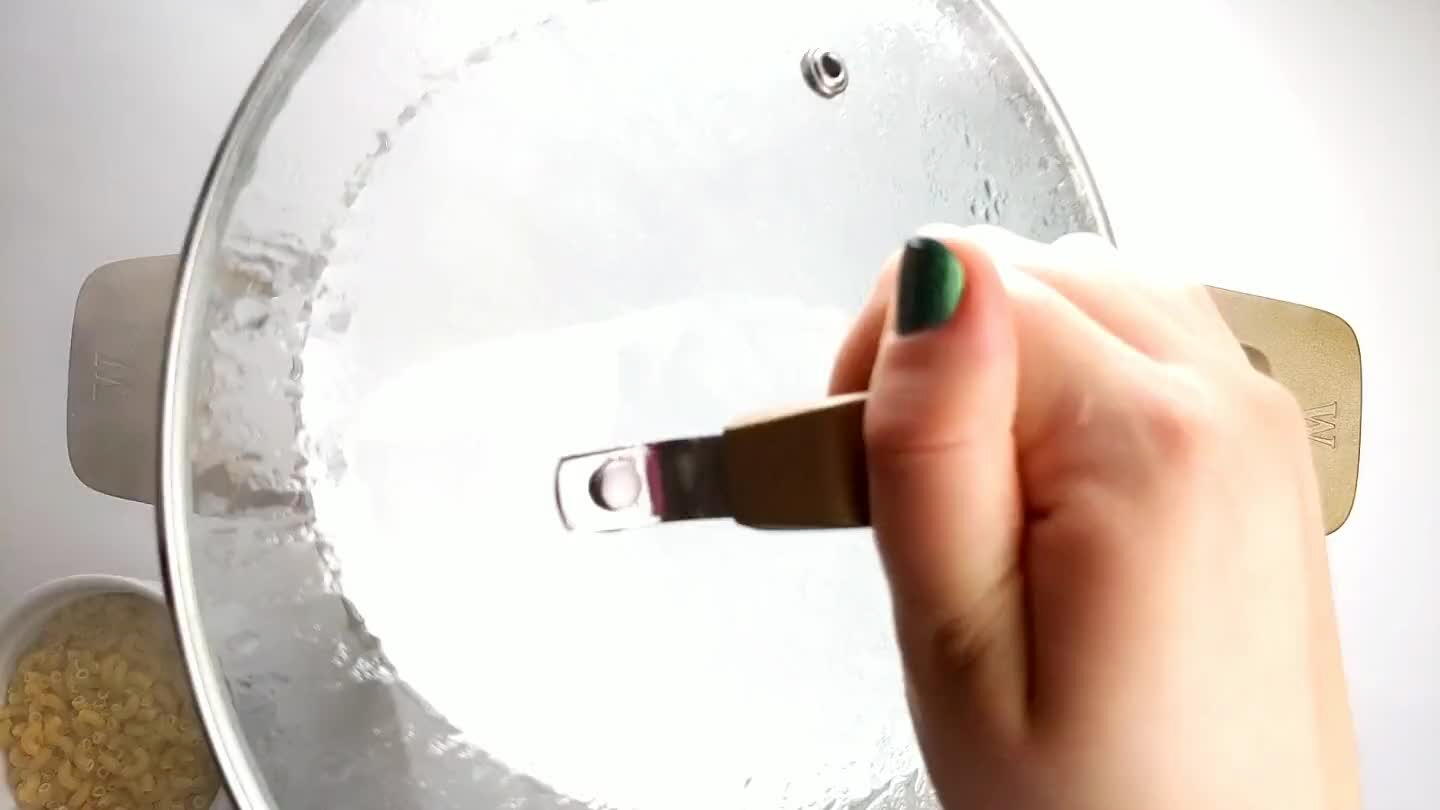 Boil water with salt and cook the pasta according to package instructions.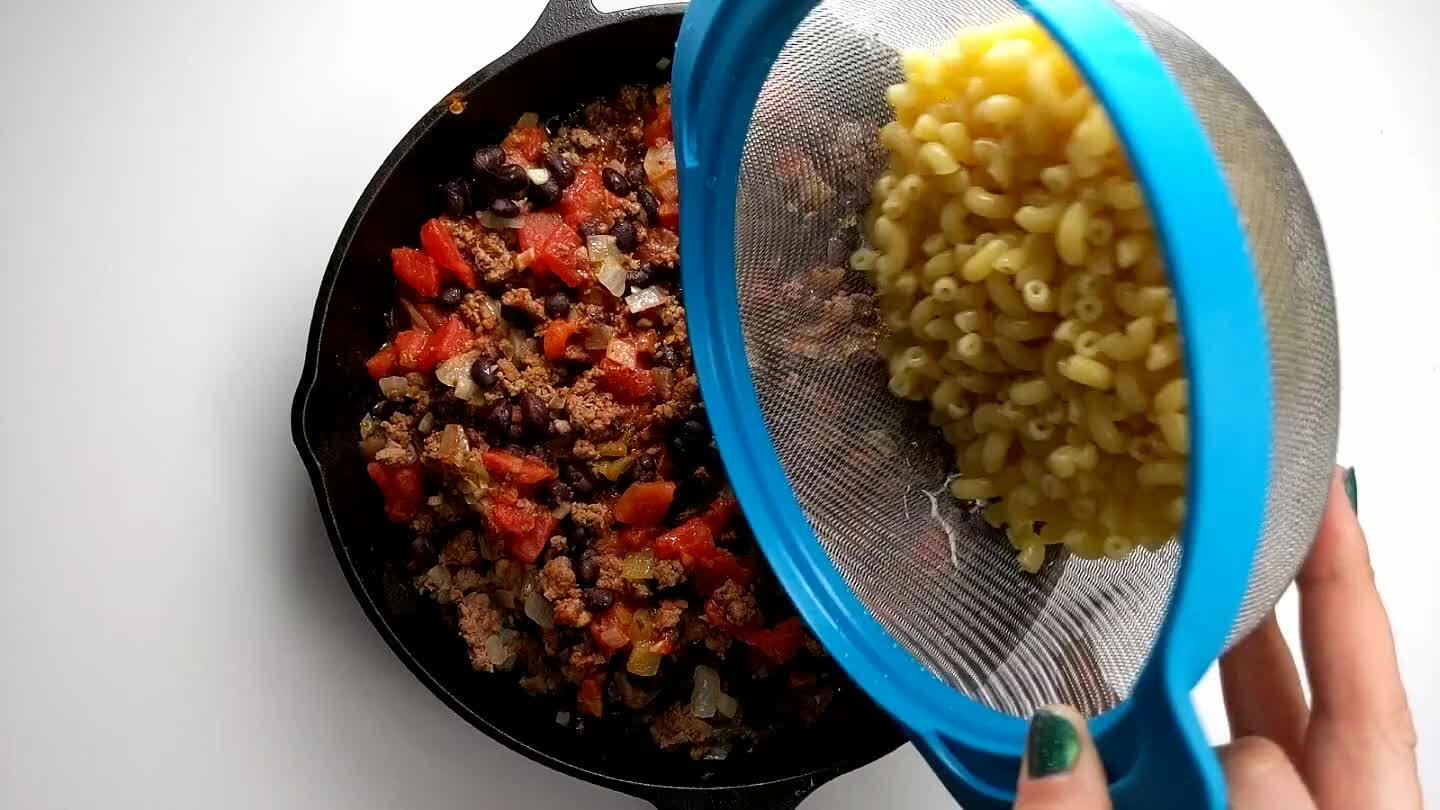 Add the cooked pasta to the pan and give it a stir to combine everything.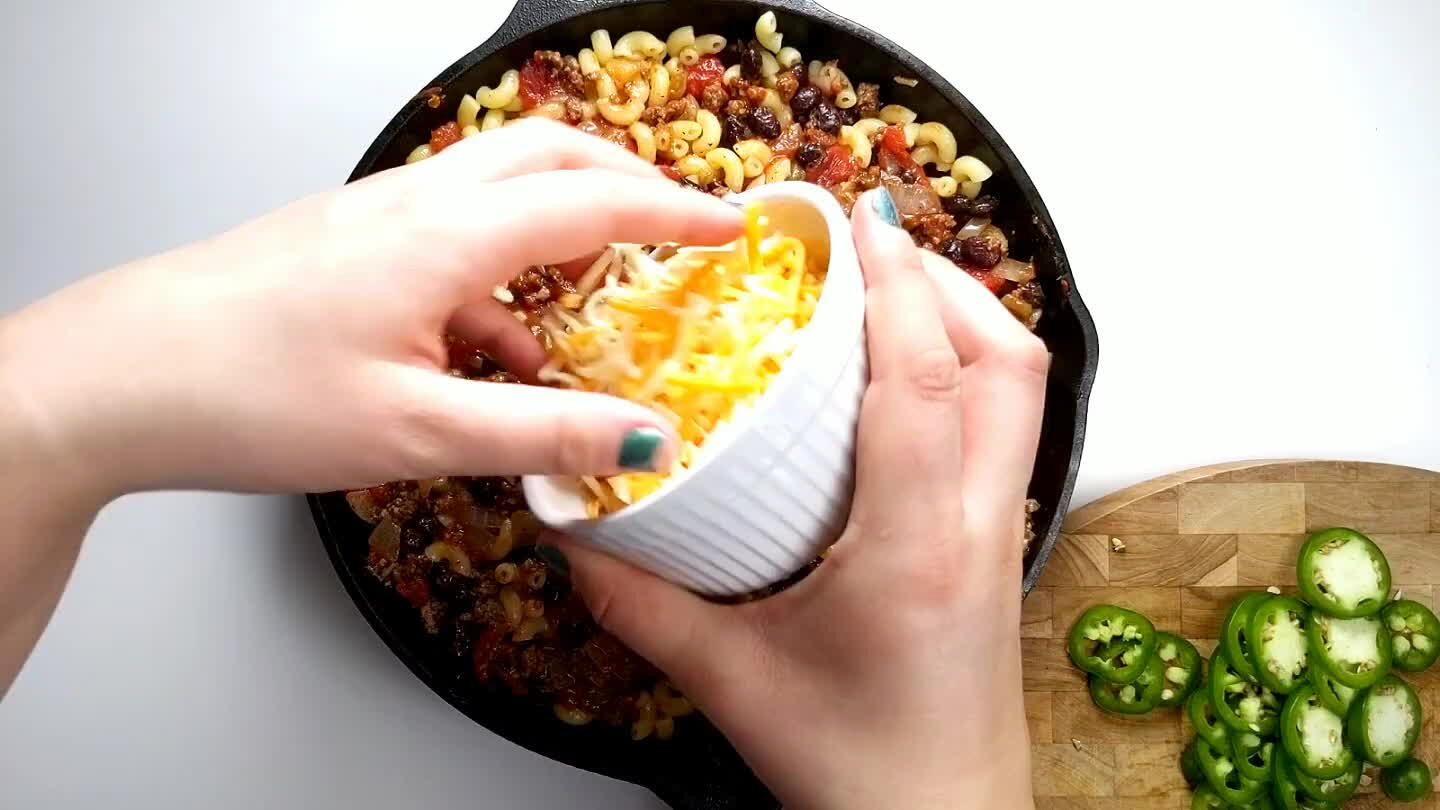 Top the skillet with the shredded cheese and sliced jalapenos.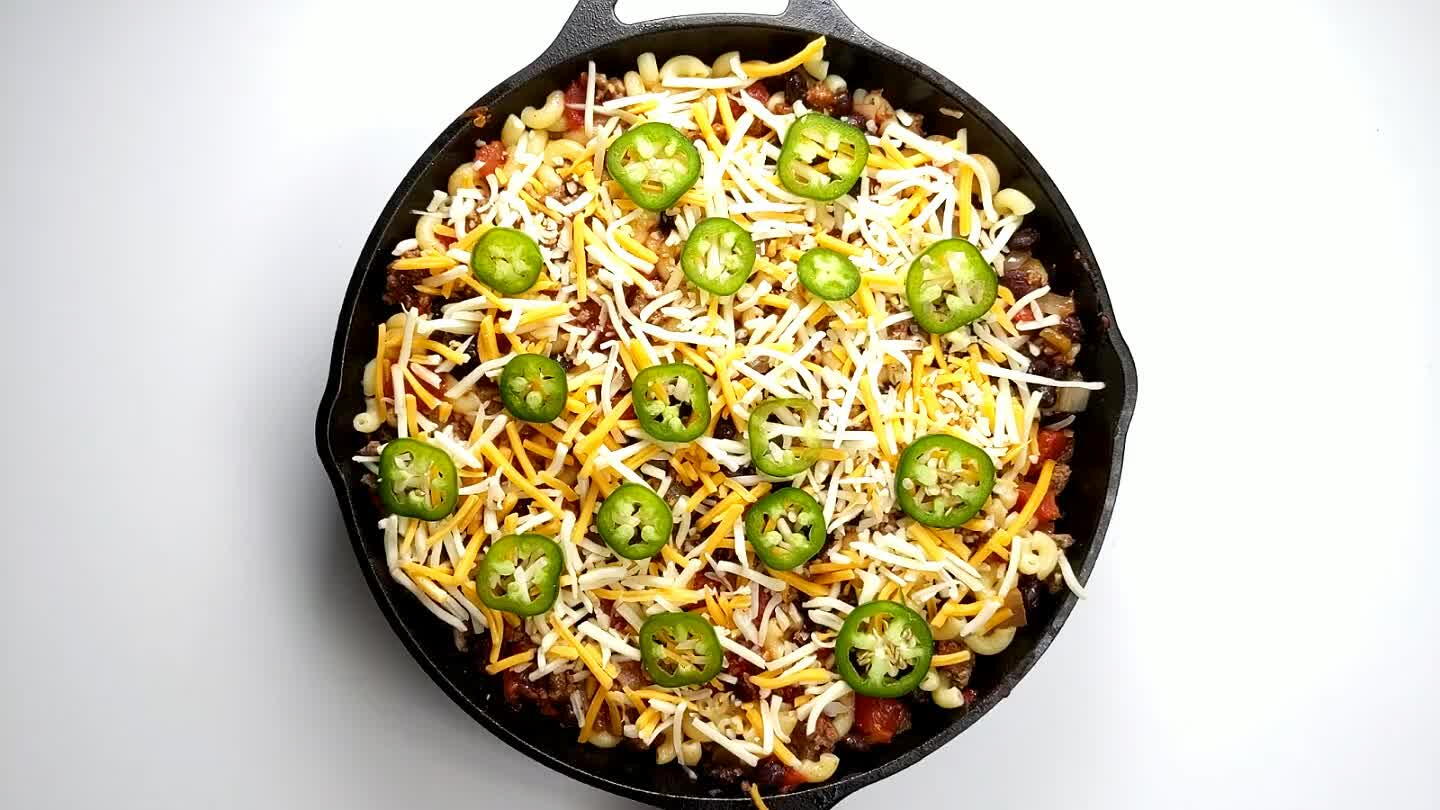 Bake until the cheese is melted and bubbly.