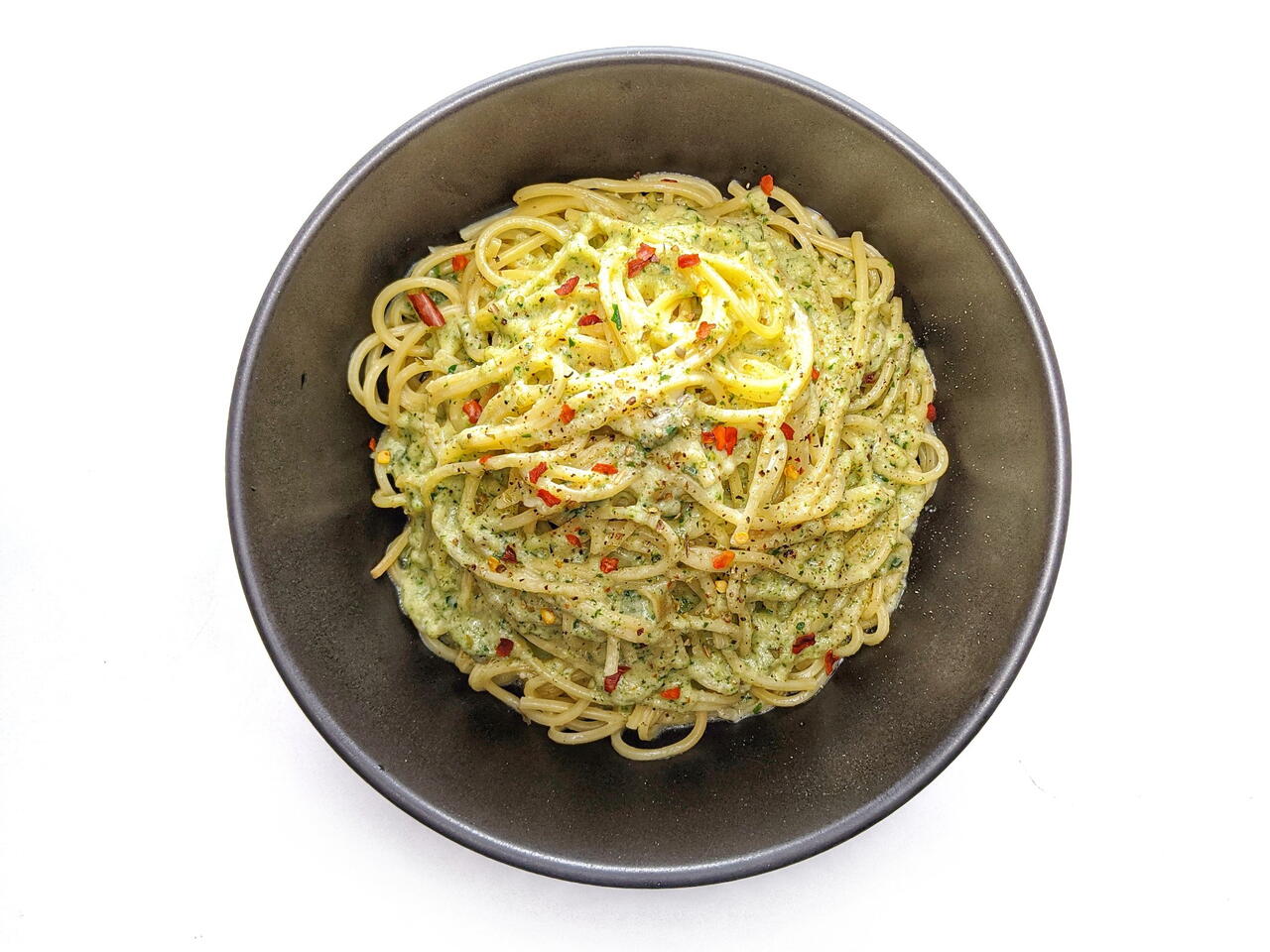 Recipe video made by Ryan
Published on 01/31/2020, viewed by 6808 , 1 Comments
4 portions
20m
A traditional Neapolitan pasta where simplicity is the statement.
What you will need
1 lb Spaghetti
1/2 bunch Italian Parsley
8 cloves Garlic
Salt
1/4 cup Olive Oil
1/2 tsp Chili Flake
1 cup grated Parmesan
(Nutritional facts 394 calories, 13.62 g fat, 54.22 g carbohydrates, 13.36 g protein, 12 mg cholesterol, 961 mg sodium)
How to cook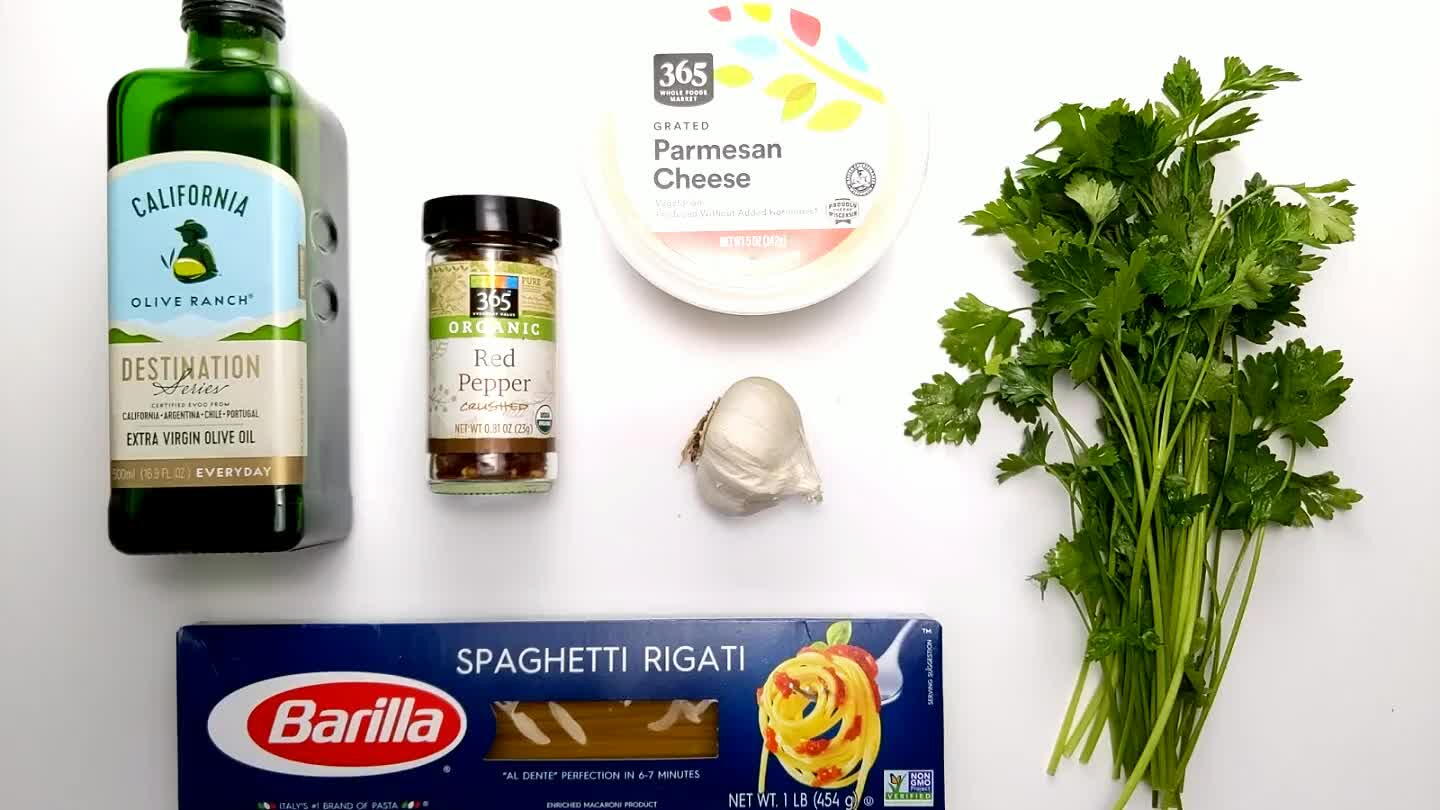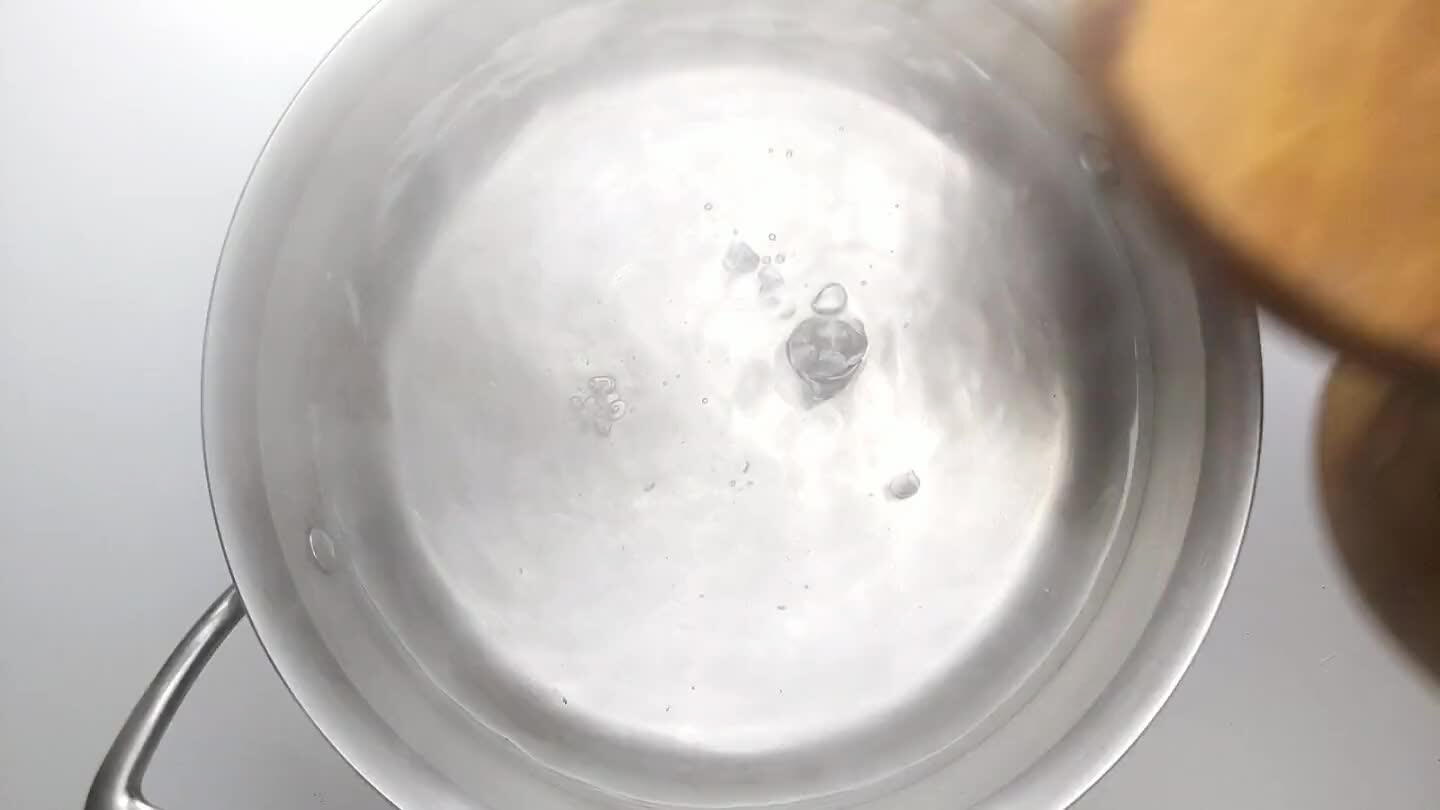 Bring a large pot of salted water to a rolling boil. Drop in the spaghetti. There are a lot of silly old tricks people like to use to keep spaghetti from sticking together. The only one that really works is stirring. But if you stand the spaghetti on end and release it all at once, it spreads out neatly and it's easy to stir.
Pick the parsley, then gather it up into a roll and give it a rough chop.
Peel the garlic and slice as thin as possible. I used a tiny mandolin slicer, but a knife works fine. You can crush or chop the garlic if you prefer, but I like the flavor of sliced garlic here. Plus, it's tradition!
When the pasta is nearly tender (6-8 minutes into cooking), heat a heavy pour of olive oil over medium heat until it shines. Add a small slice of garlic to the pan. If it bubbles, it's hot enough to move on to the next step.
Stir in the garlic.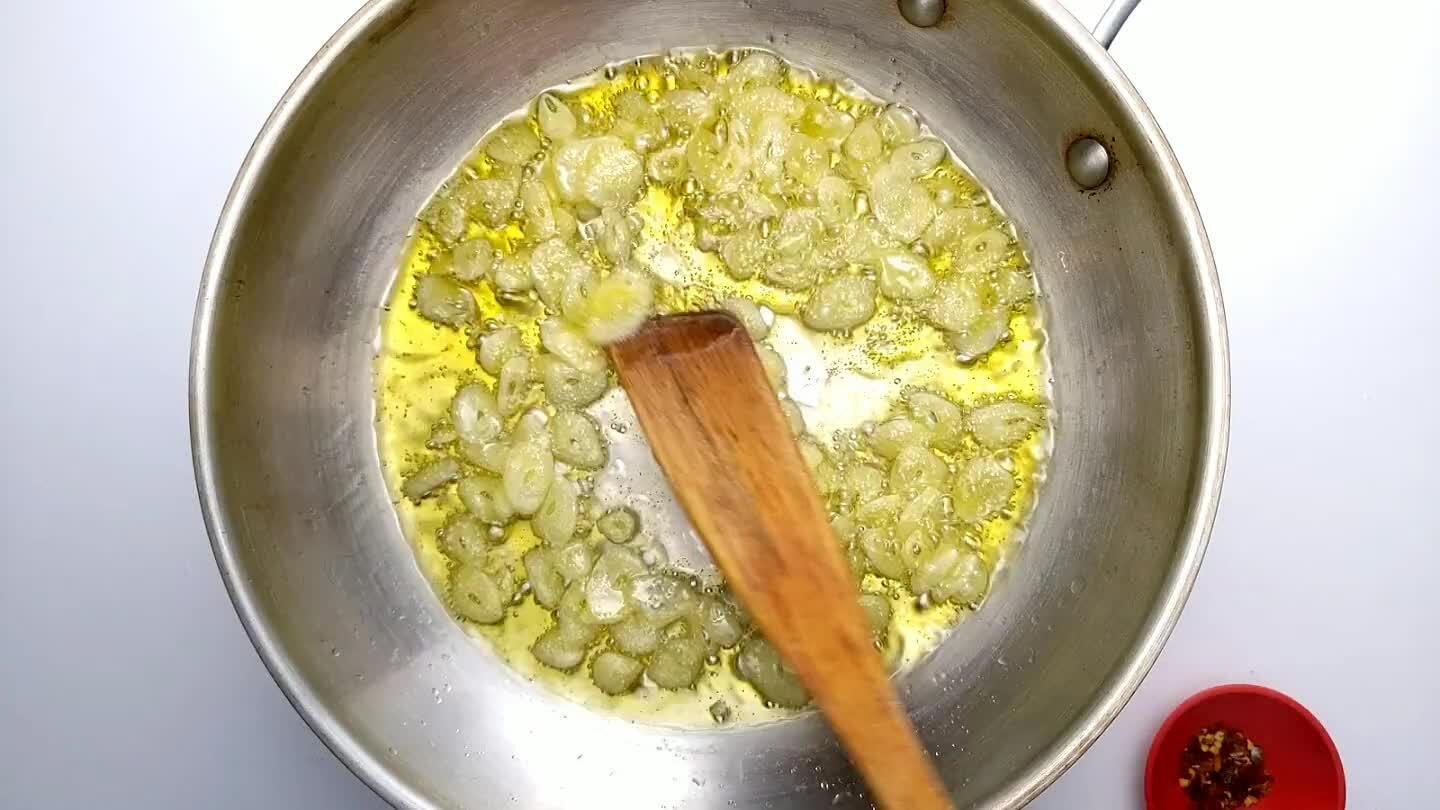 Stir in the chili flake and toast for about 30 seconds, just until the edges of the garlic curl up slightly and the aroma hits you in the face. Remove from heat.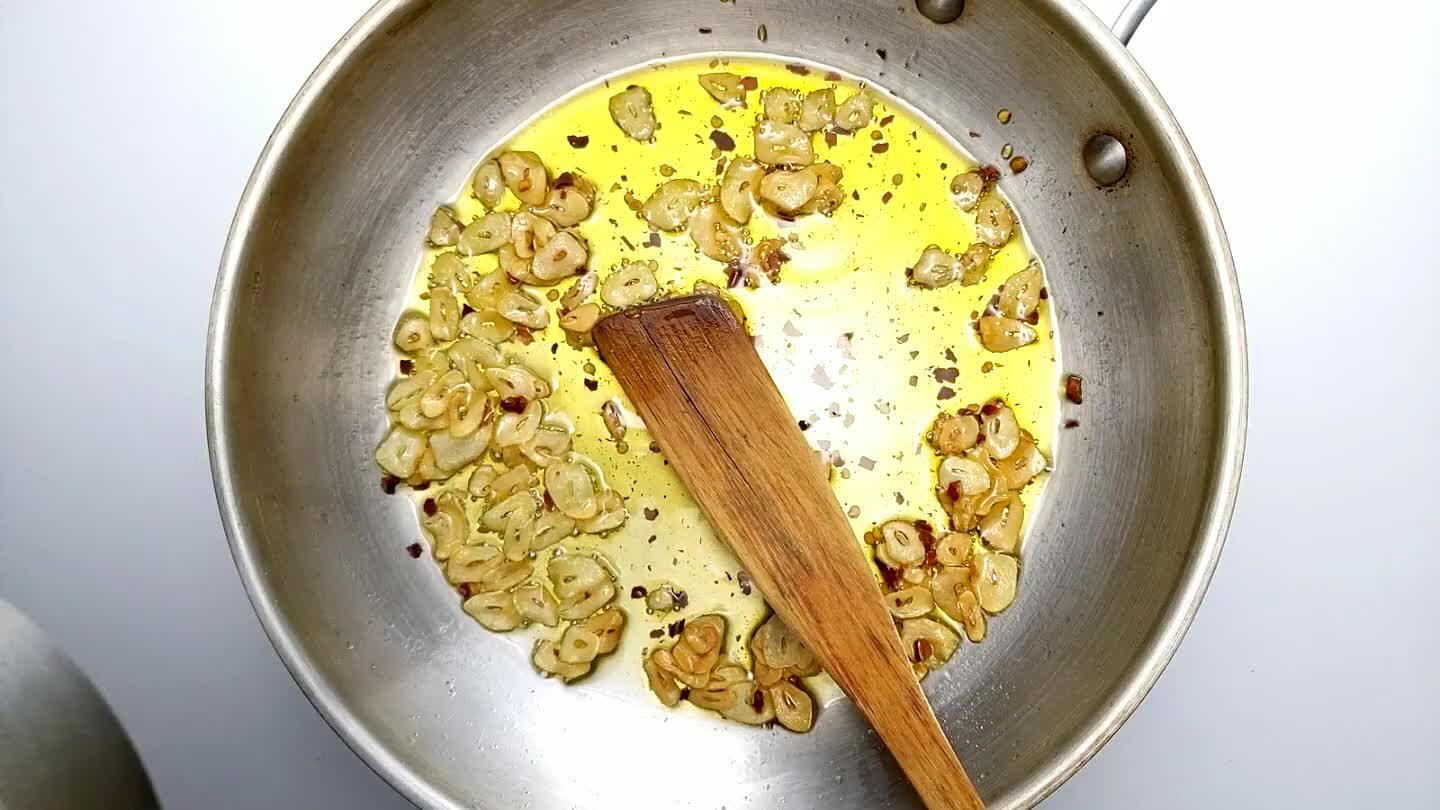 When the spaghetti is cooked to your liking, transfer it into the pan (ideally, the oil will still be warm from cooking the garlic). Add about a cup of pasta water. Stir to coat the noodles in the garlic chili oil. Turn off the heat.
Add the grated parmesan.
Add the chopped parsley.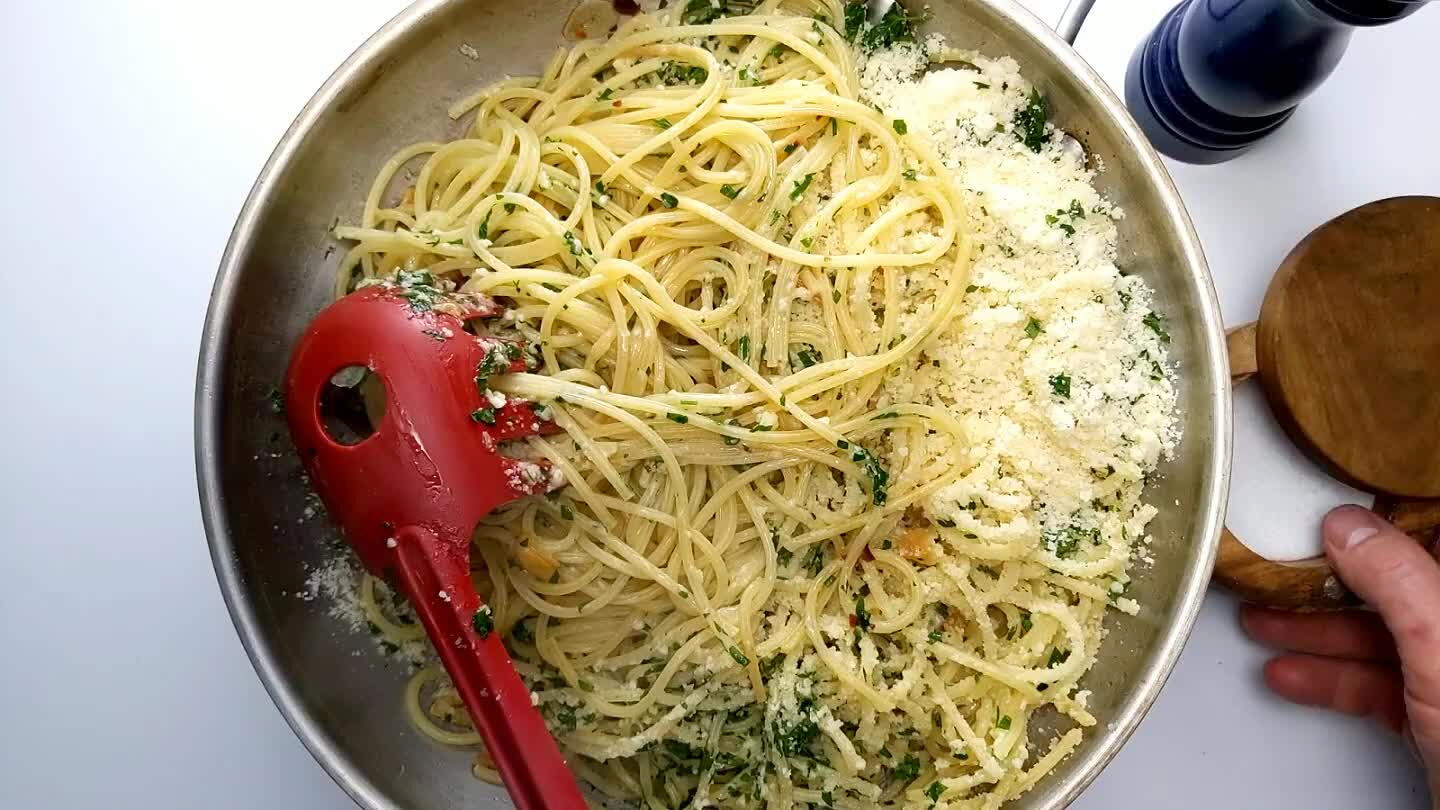 Season as needed with salt and pepper.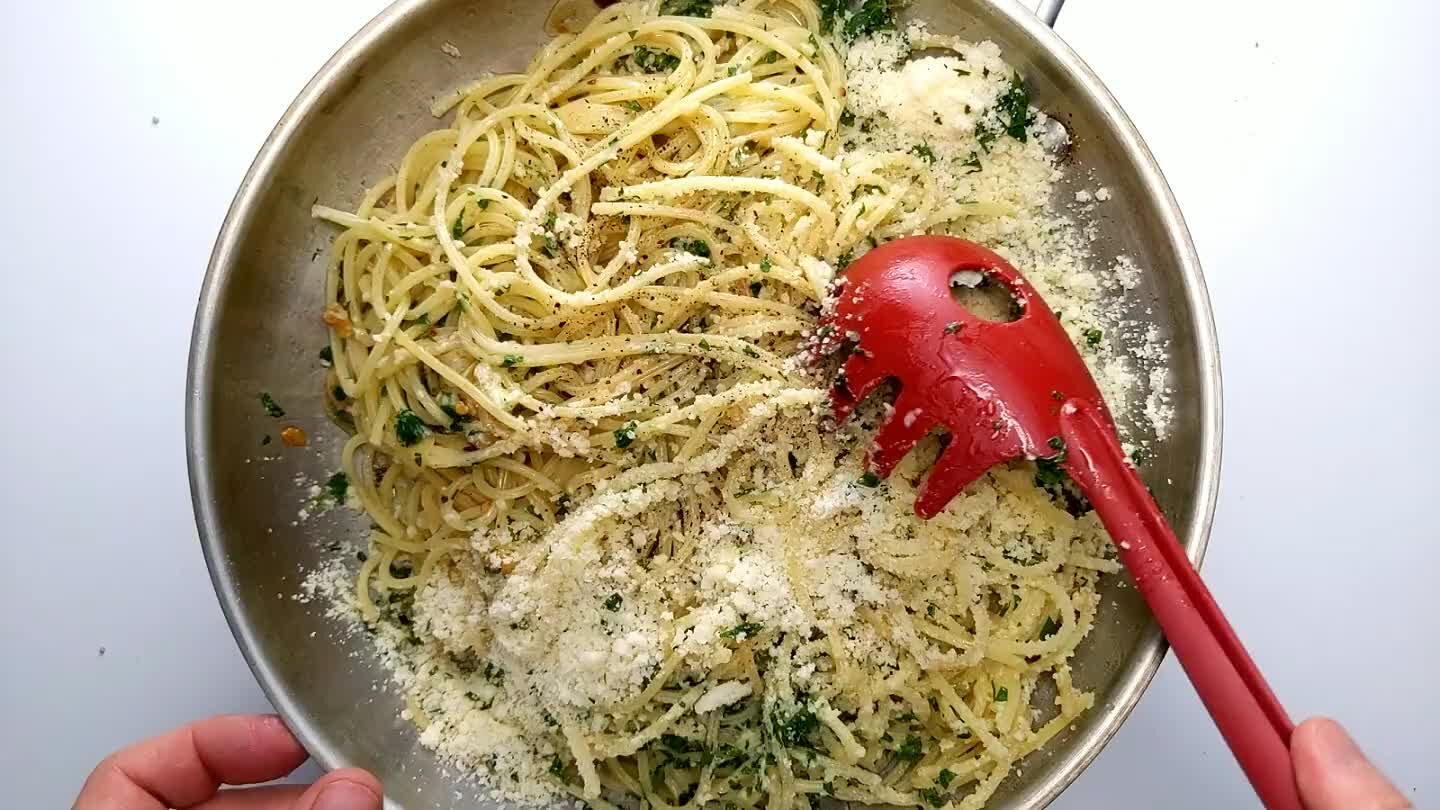 Mix and serve. If this is your first time making this dish, I recommend transferring to a mixing bowl so that you can toss the noodles more easily without making a mess. Toss until the cheese and parsley are distributed evenly. Add a little more pasta water if necessary.
Comments