Thai Peanut Chicken Ramen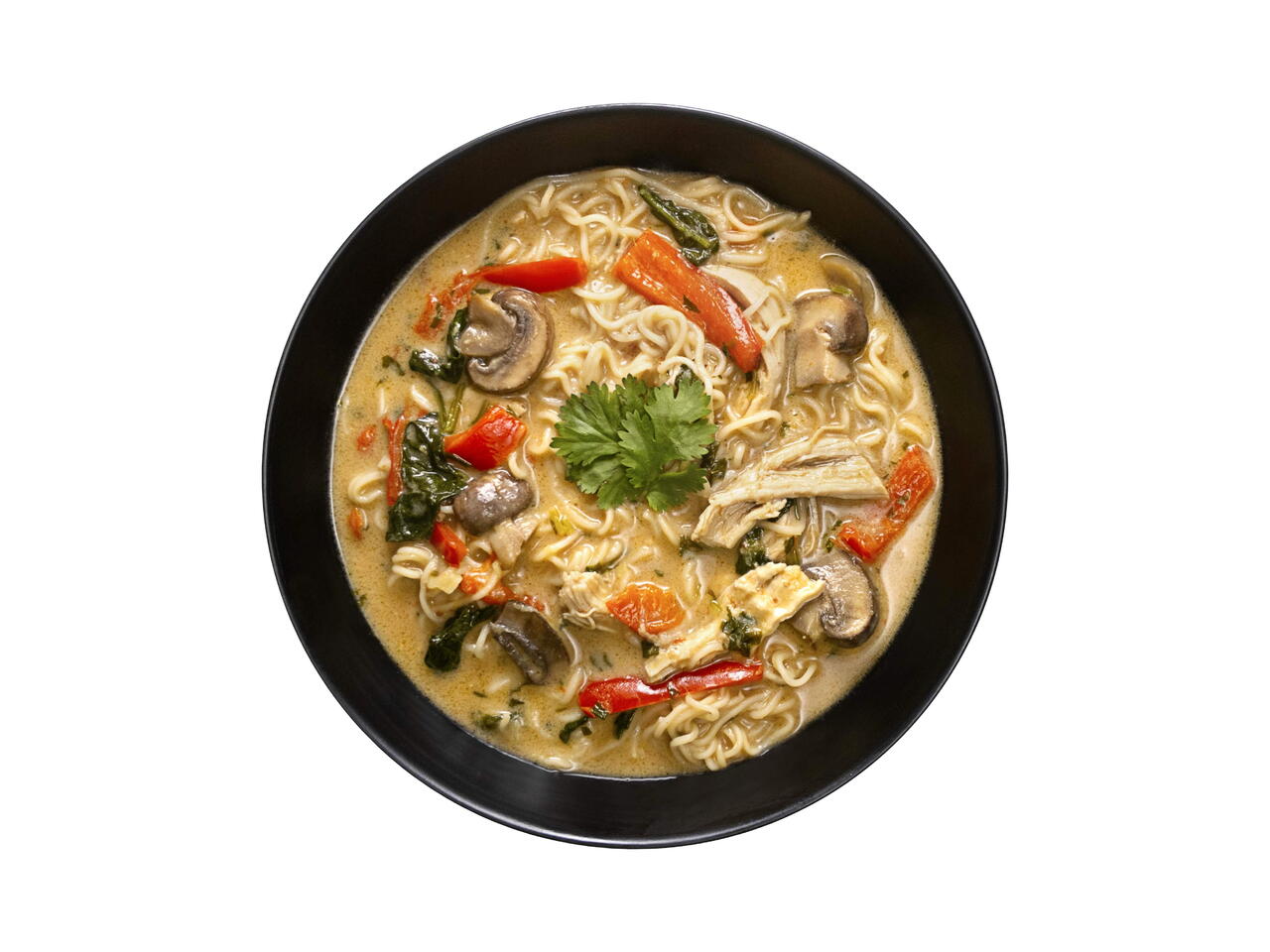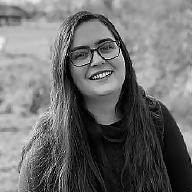 Recipe video made by Michelle
Published on 02/27/2020, viewed by 12922 , 0 Comments
6 portions
30m
This recipe adapted from one of my favorite recipe blogs, Half Baked Harvest, is a flavor bomb! I recommend you try this curry coconut peanut butter broth with tender ramen noodles.
What you will need
4 tsp Chicken Better than Bouillon
14 ounces Coconut Milk
1/4 cup Low Sodium Soy Sauce
2 Tbsp Fish Sauce
2 Tbsp Honey
1/3 cup Creamy Peanut Butter
1/4 cup Red Curry Paste
3/4 pound Boneless Skinless Chicken Breast
8 ounces sliced Cremini Mushrooms
2 Red Bell Peppers
1 inch fresh Ginger
2 cloves Garlic
1 tsp Toasted Sesame Oil
4 oz Dry Ramen Noodles
1 Lime
3 cups Washed Spinach
(Nutritional facts 105 calories, 3.85 g fat, 12.63 g carbohydrates, 6.03 g protein, 6 mg cholesterol, 585 mg sodium)
How to cook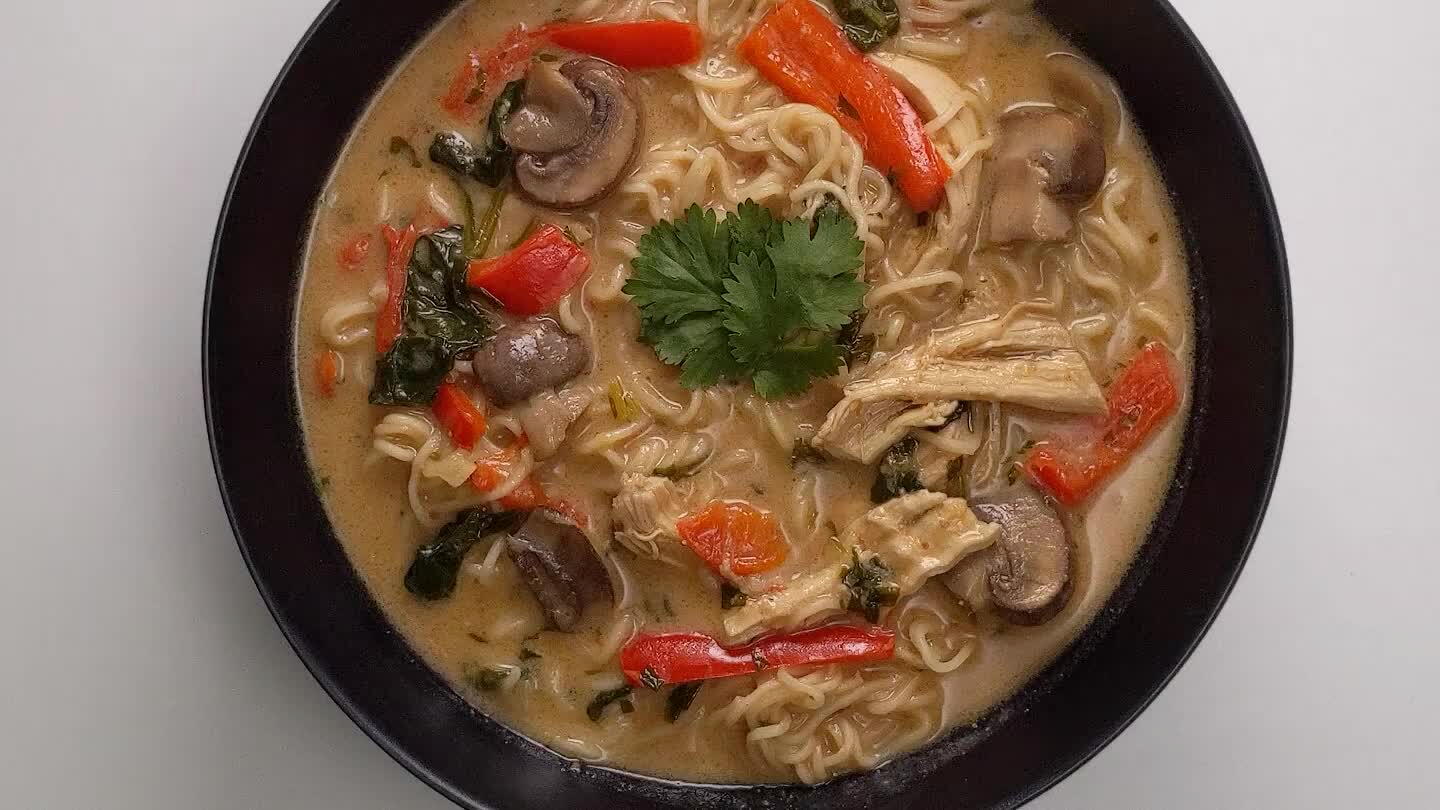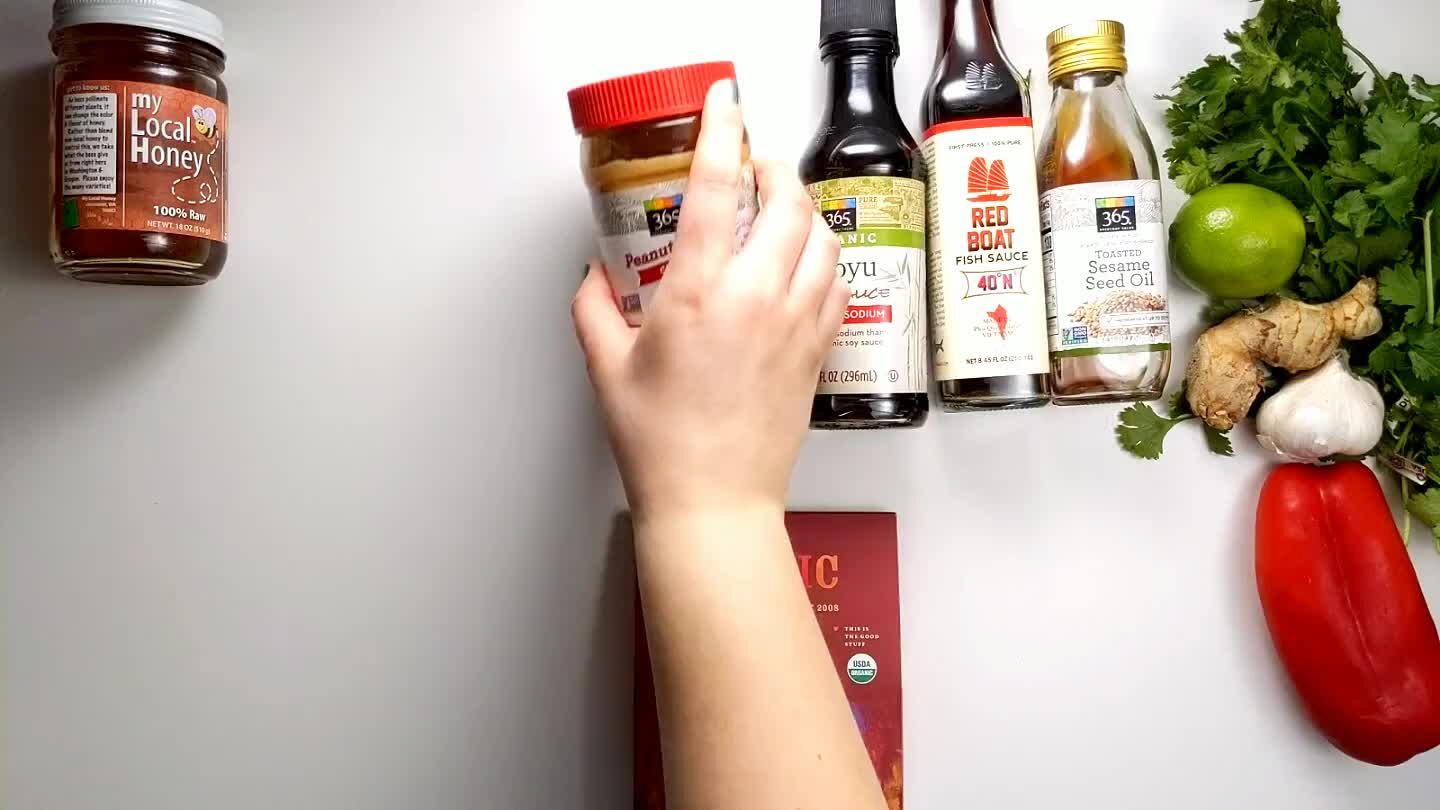 Gather all ingredients.
Portion ingredients.
Wash and cut off the bottom part of the stems. Roughly chop the cilantro.
Cut the pepper in half and remove the stem and seeds.
Thinly slice the bell pepper into long strips, then cut the strips in half.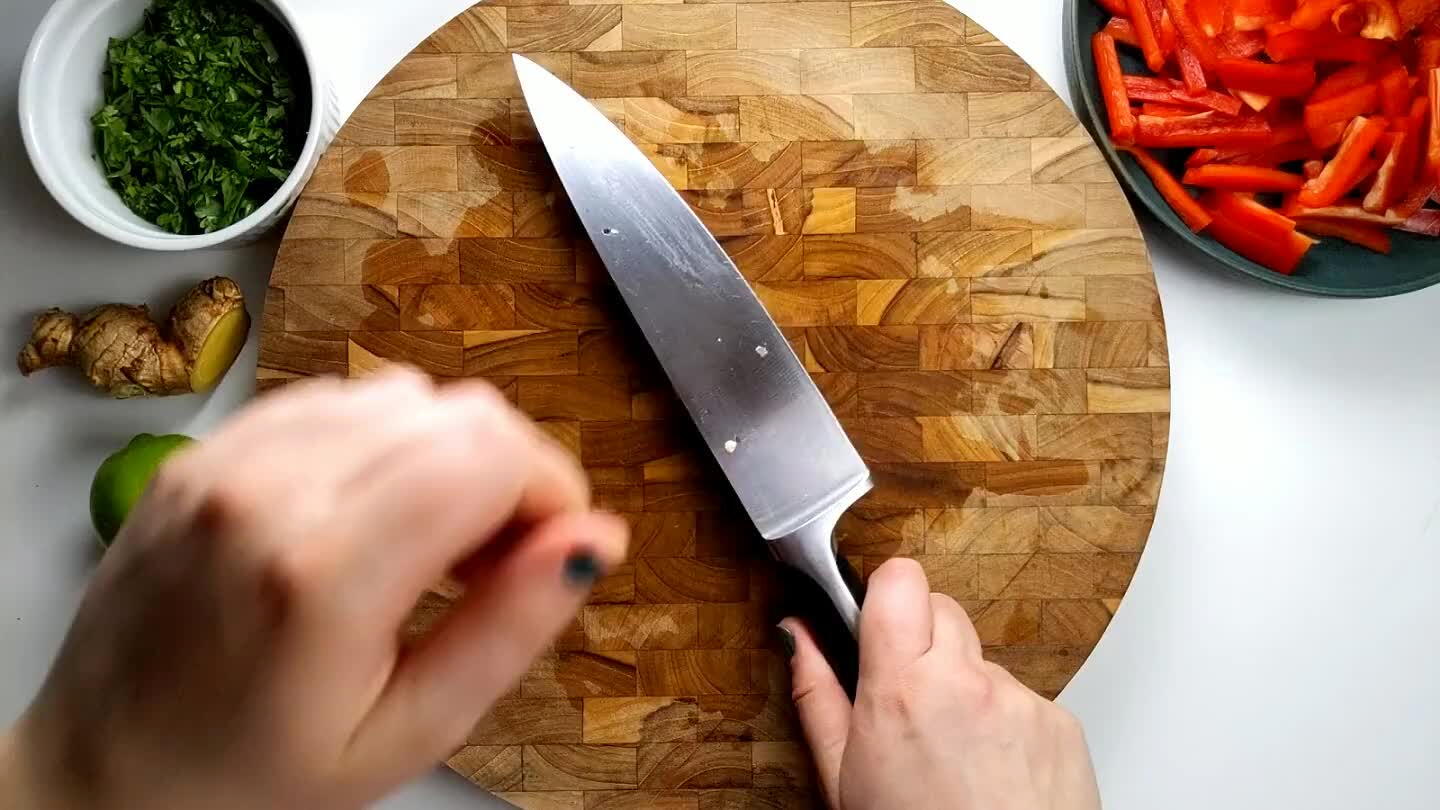 Use the flat side of the knife to crush the garlic and then finely chop.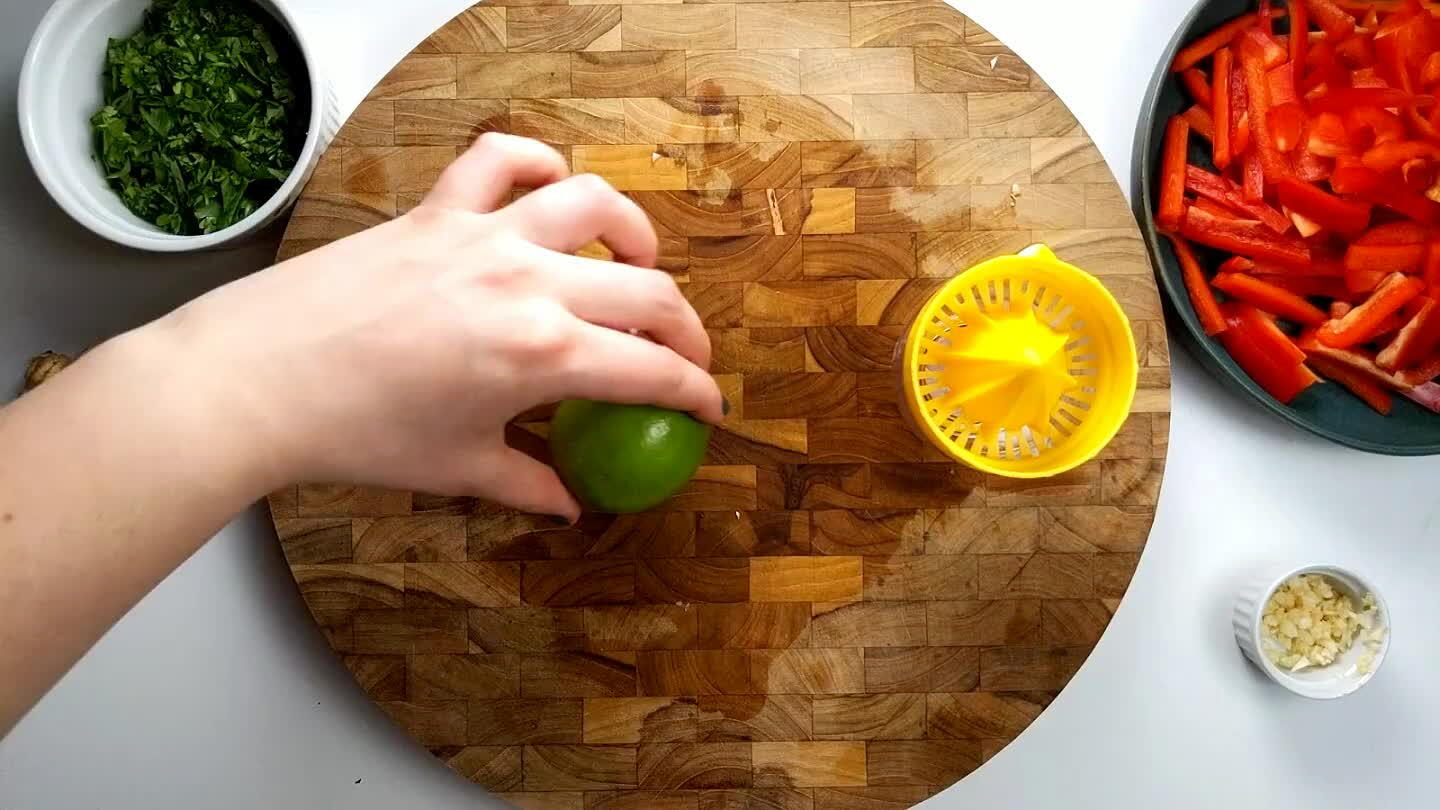 Cut the lime in half and extract the juice.
Peel and grate the ginger using a microplane. I like to freeze my ginger which makes it super easy to grate!
If using bouillon, mix it with warm water to prepare 4 cups of broth. Add the broth to a soup pot and bring to medium high heat.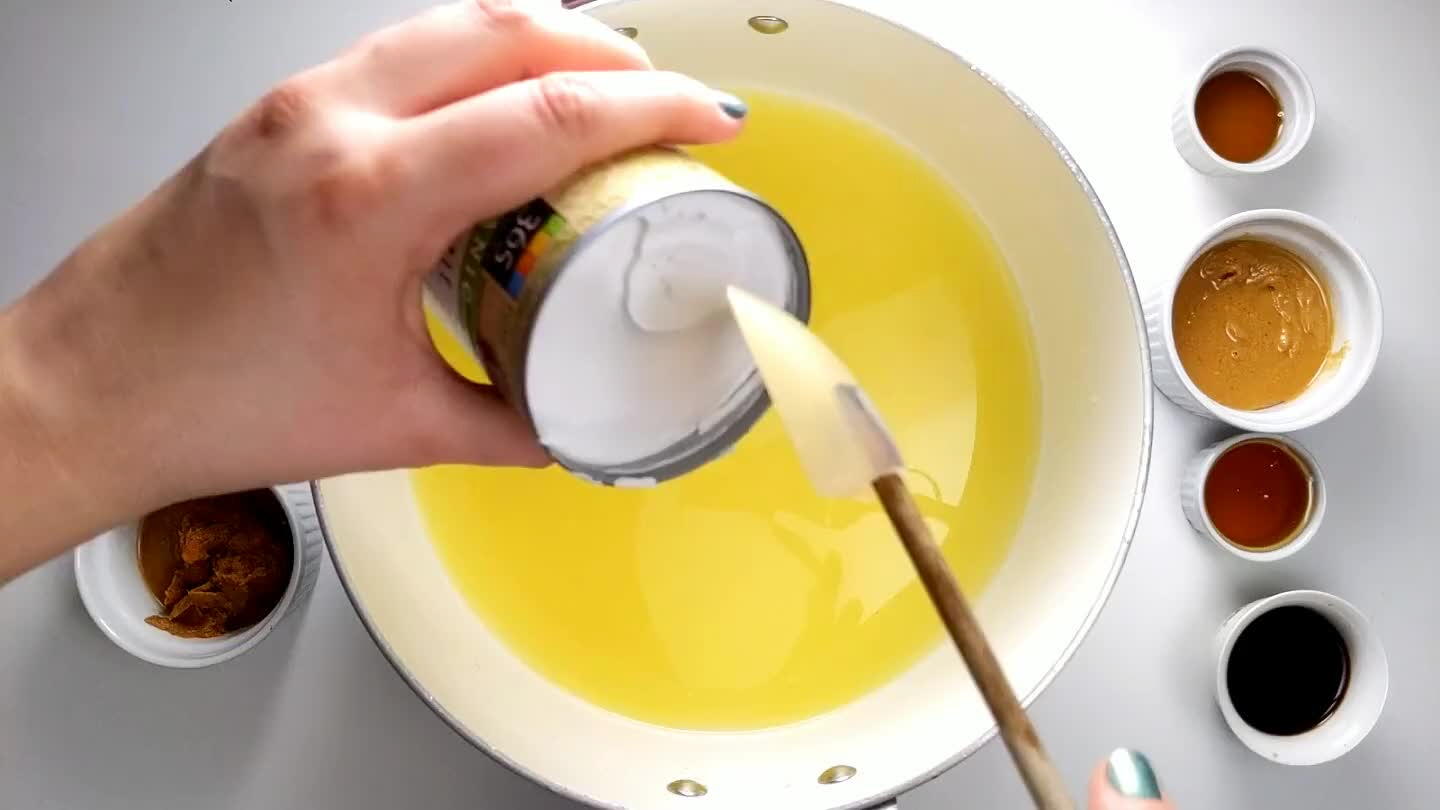 Stir the coconut milk into the warm broth. It may take a little time to warm up and dissolve.
Stir in the curry paste, soy sauce, and honey.
Stir the peanut butter and sesame oil into the broth.
Turn the heat up on the pot. Add the chicken breast to the broth, and start bringing it up to a boil.
Add the sliced mushrooms and peppers into the broth with the chicken as well.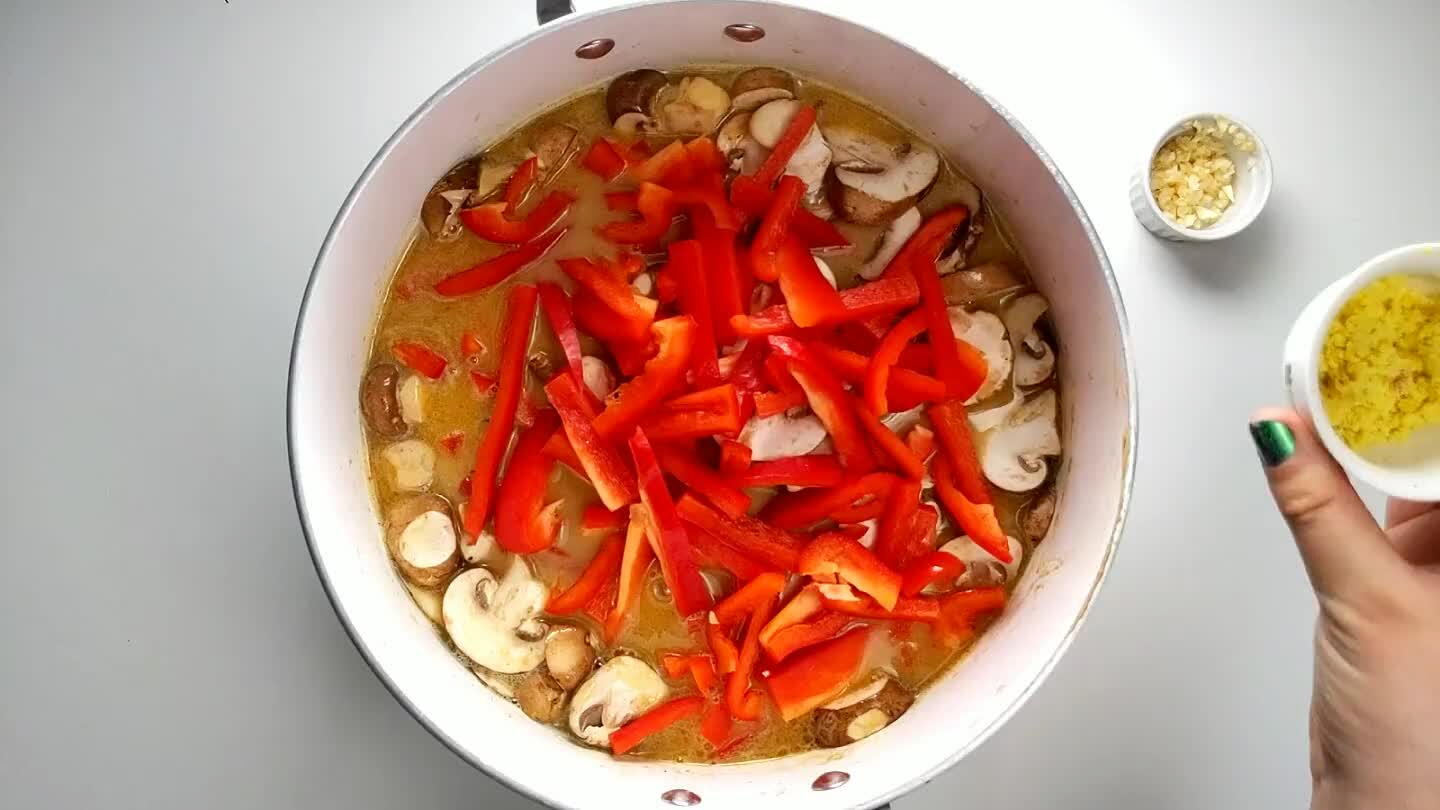 Toss the grated ginger and chopped garlic to the pot. Let simmer for 15 minutes.
Simmer the chicken in the broth for 15 minutes. When just cooked, remove the chicken breast and use two forks to shred.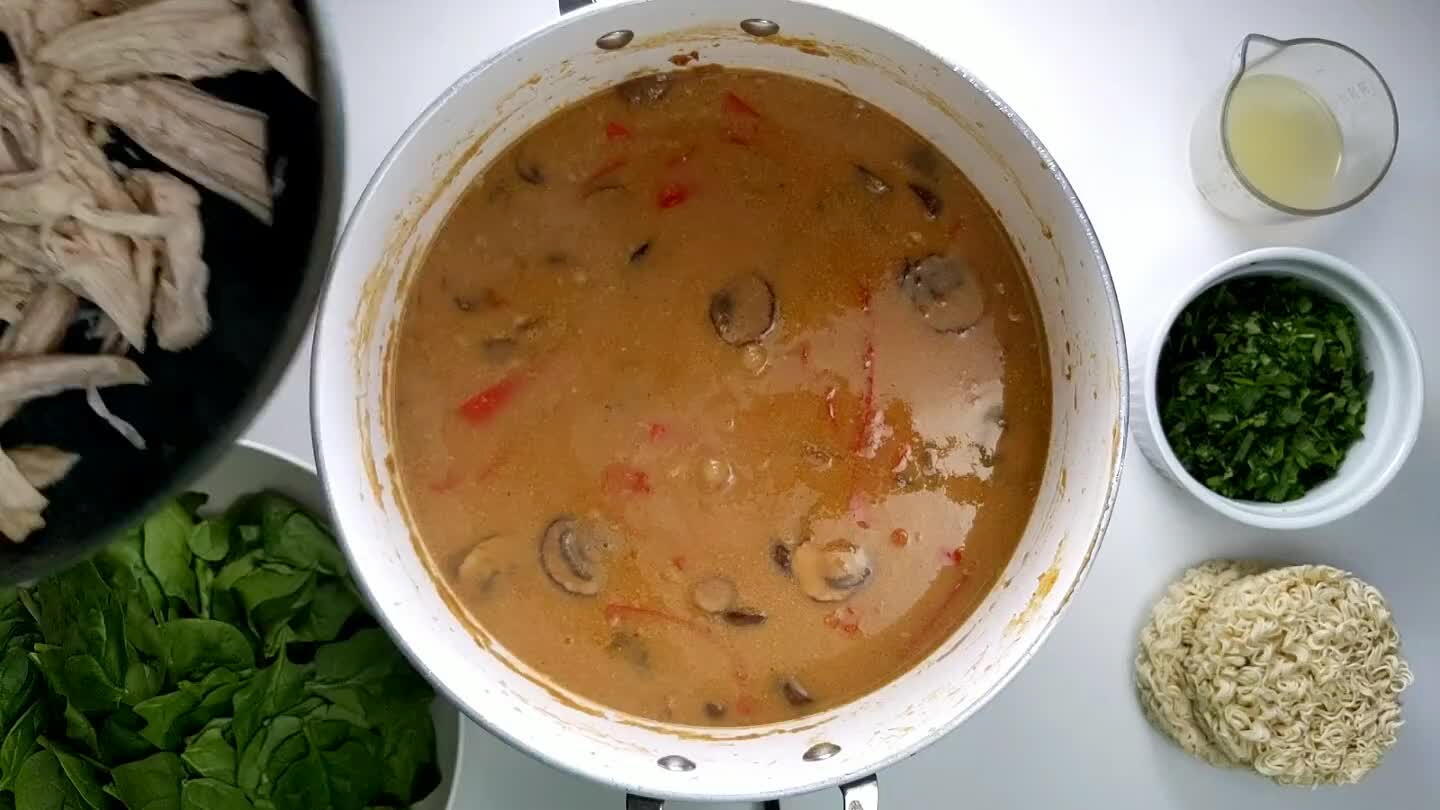 Add the shredded chicken back to the broth and add the dried ramen.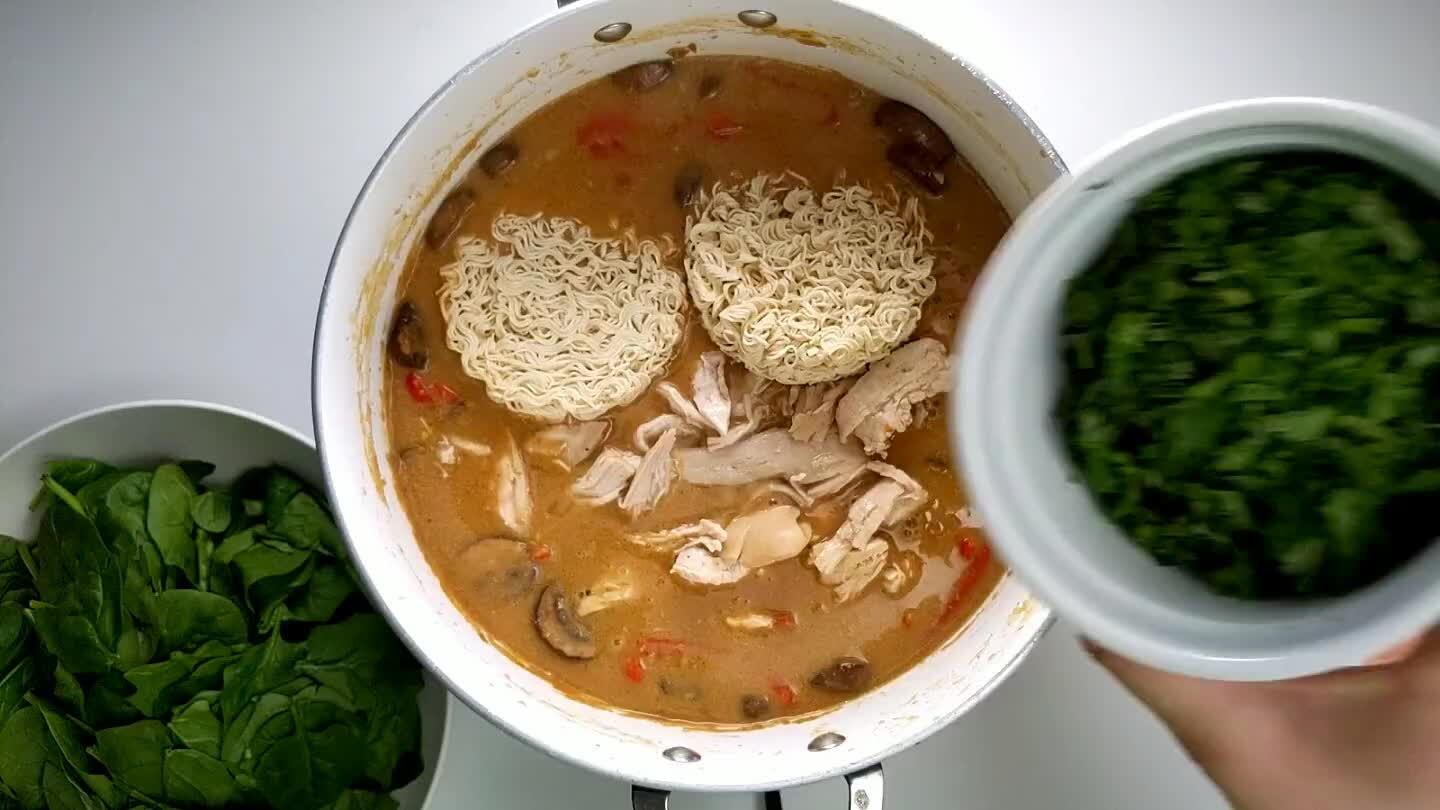 Also add the chopped cilantro and fresh spinach to the pot and simmer for 5 minutes or until the ramen noodles are softened.
If the broth seems too thick, add more broth or water until you get the desired consistency.
Comments