Yuba with Mushrooms and Cabbage
Yuba, also known as 'tofu skin', is a bi-product of tofu making. It's similar to a noodle in texture. I like to cut it up into strips and cook it something like a stir-fry.
What you will need
5 oz. yuba
½ head of cabbage
150 g mushrooms
½ tsp grated ginger
½ tsp crushed garlic
2 tbsp miso garlic butter
1 tsp sesame seeds
1 tsp soy sauce
How to cook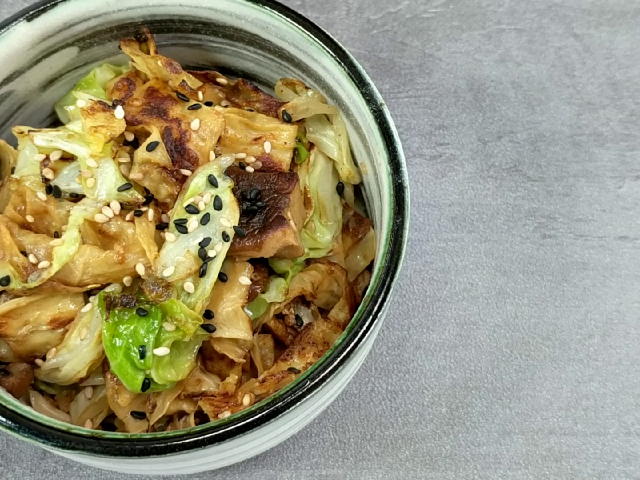 Make up a batch of miso garlic butter. You'll only need a small amount for this dish, but you can freeze the extra for later use.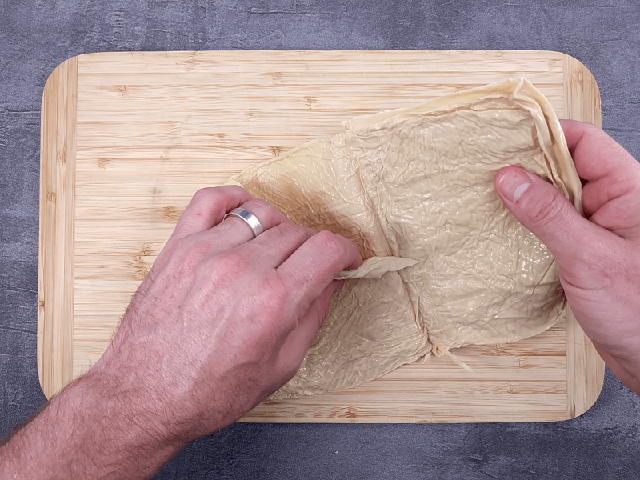 Yuba comes in thin sheets, usually folded. Carefully unfold it and slice. I like it around a finger's width for this dish.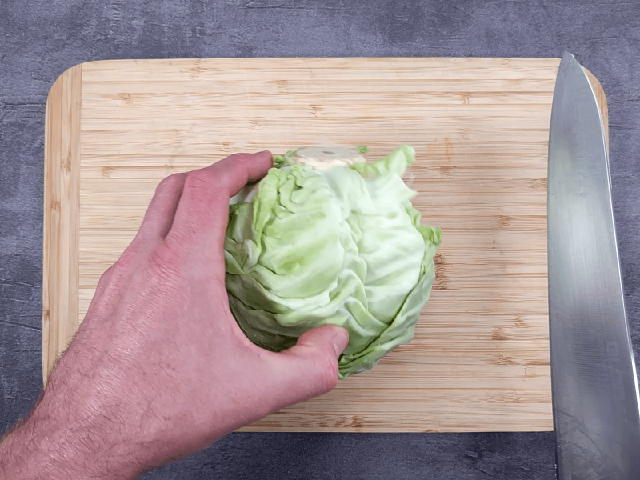 Halve the cabbage and remove the core. Slice into strips. Don't slice it too thin. You want the texture to hold up after cooking.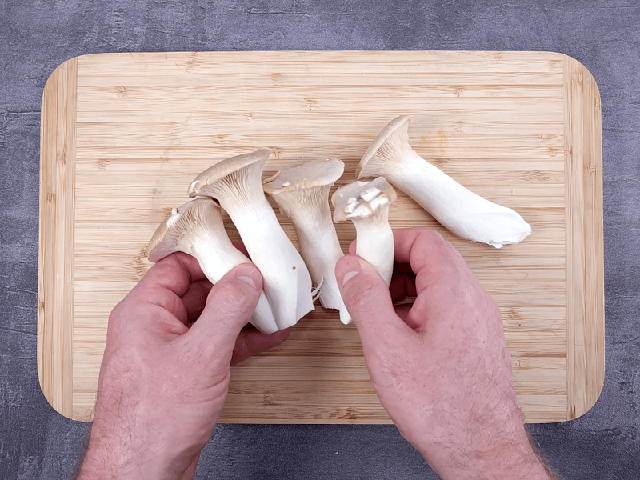 I like nice big chunks. I used king trumpets this time, but just about any mushroom should work fine. Shiitake would be great.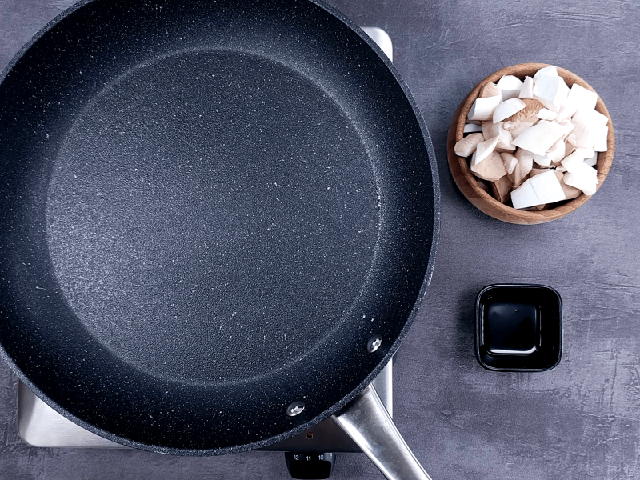 Heat some oil in a nonstick pan and brown the mushrooms. Mushrooms and sesame oil go great together.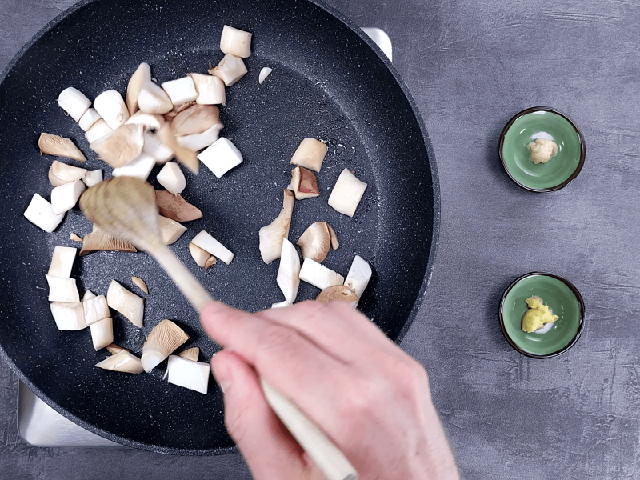 Stir in the garlic and ginger. I added another shot of oil to give the garlic and ginger paste something to cook in.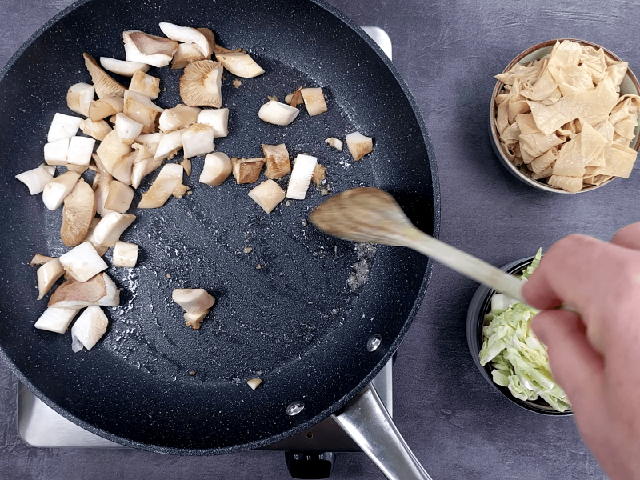 Dump in the cabbage.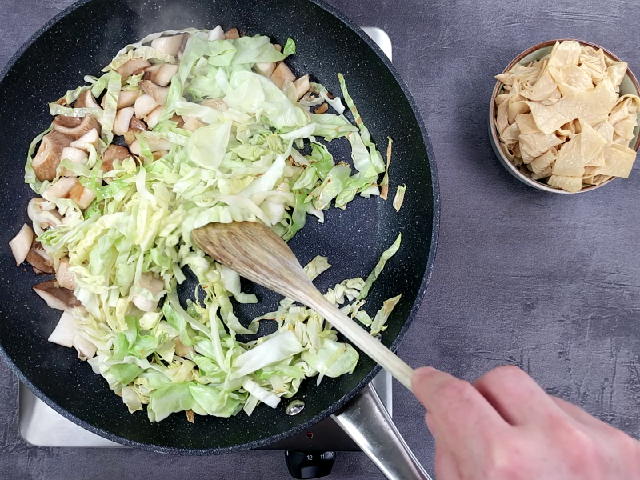 Once the cabbage is beginning to brown, toss in the sliced yuba.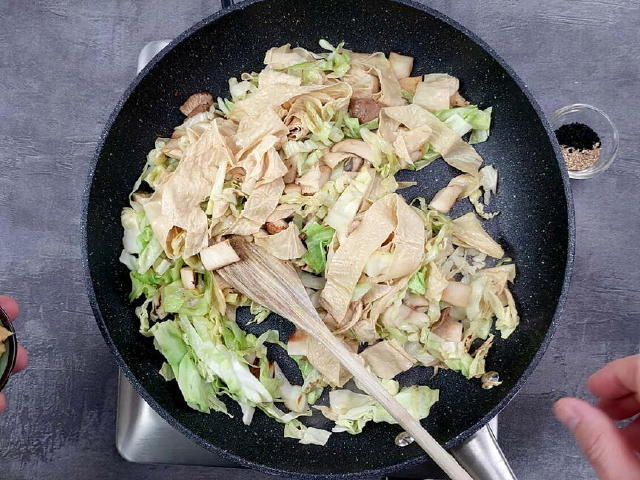 Stir in the miso butter and the sesame seeds.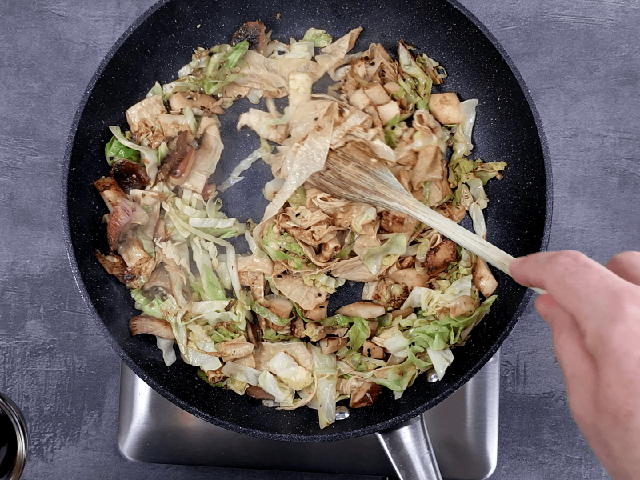 Pour in some soy sauce to finish. Give it a little sautèe.