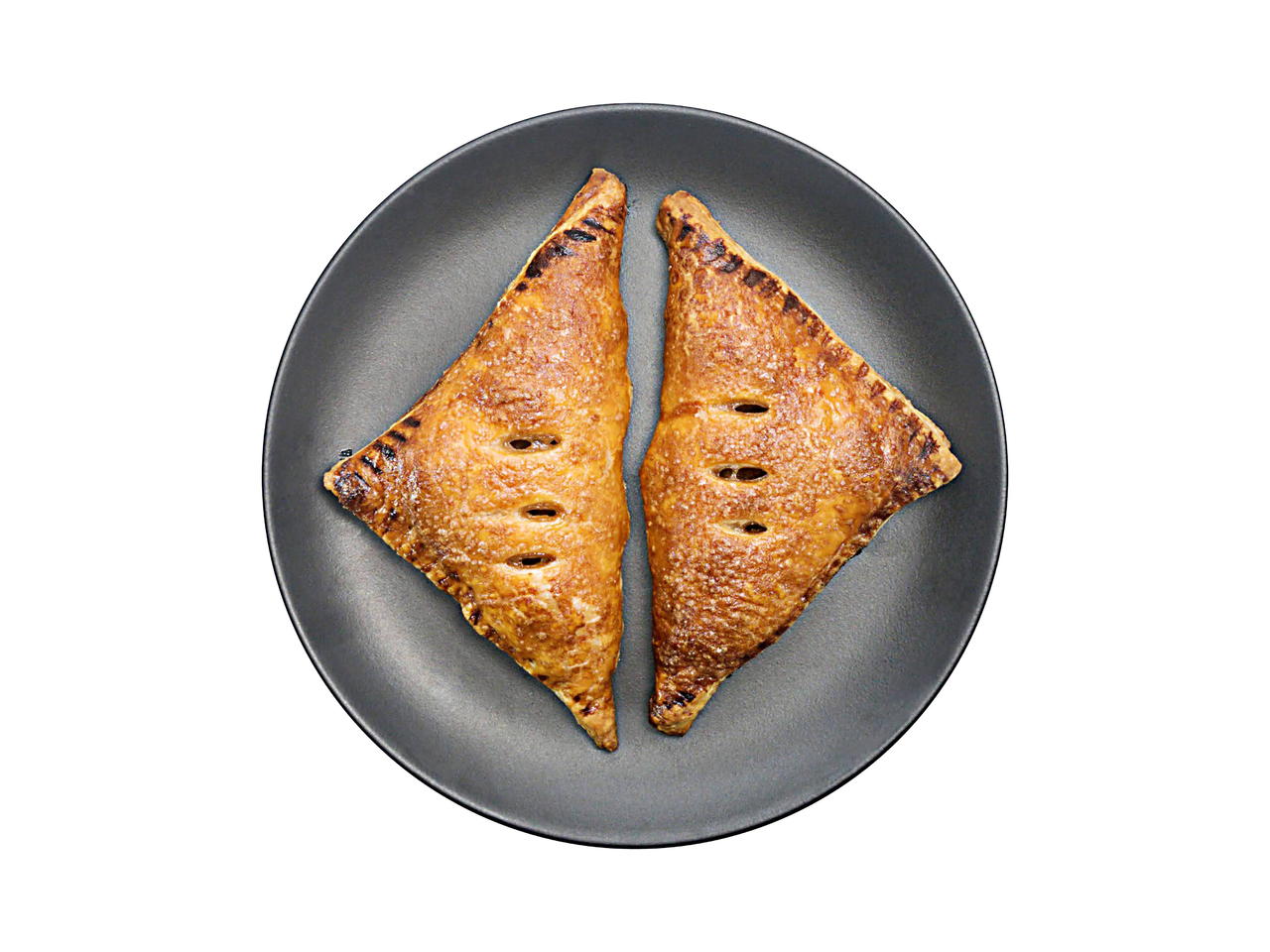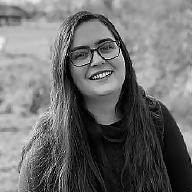 Recipe video made by Michelle
Published on 02/16/2021, viewed by 3564 , 0 Comments
4 portions
60m
Apple pie in a perfect handheld pocket! These are amazing fresh from the oven in the morning.
What you will need
14 oz Puff Pastry
1 Tbsp AP Flour
3 Granny Smith Apples
1 Tbsp Unsalted Butter
1/4 cup Brown Sugar
1/2 tsp ground Cinnamon
1/8 tsp Salt
EGG WASH:
1 Egg
1 Tbsp Water
1 Tbsp Brown Sugar
(Nutritional facts 524 calories, 34.86 g fat, 45.05 g carbohydrates, 8.49 g protein, 213 mg cholesterol, 246 mg sodium)
How to cook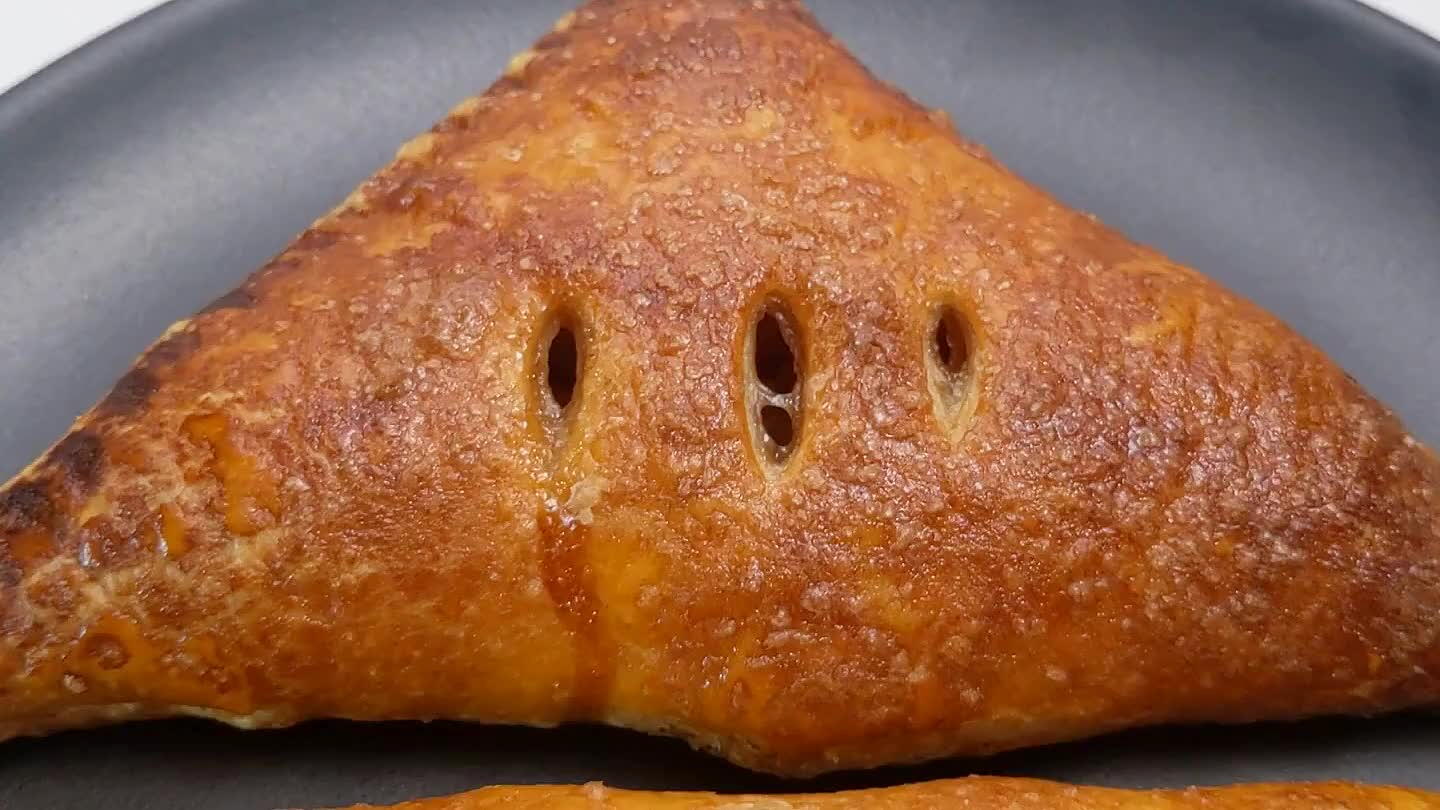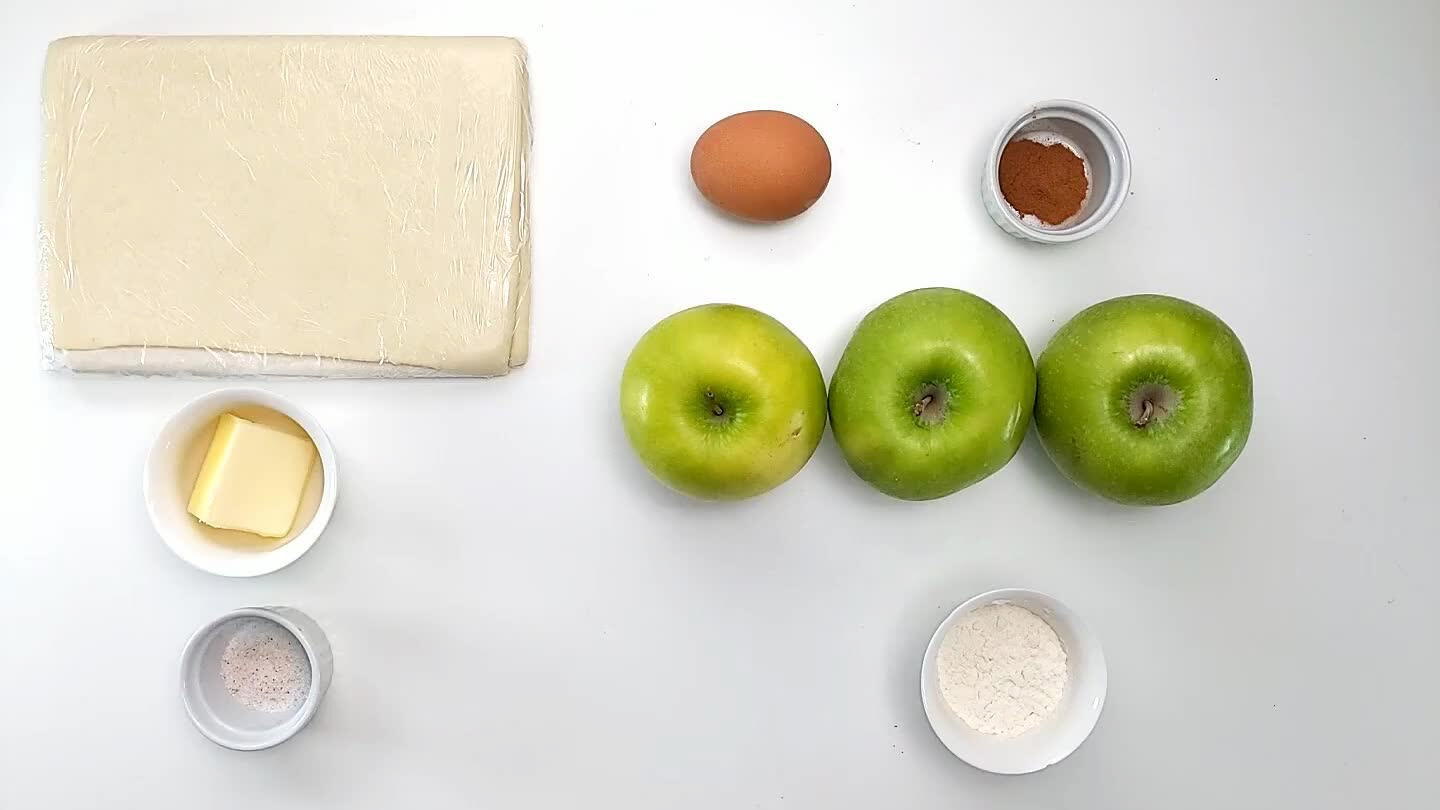 Gather and portion ingredients.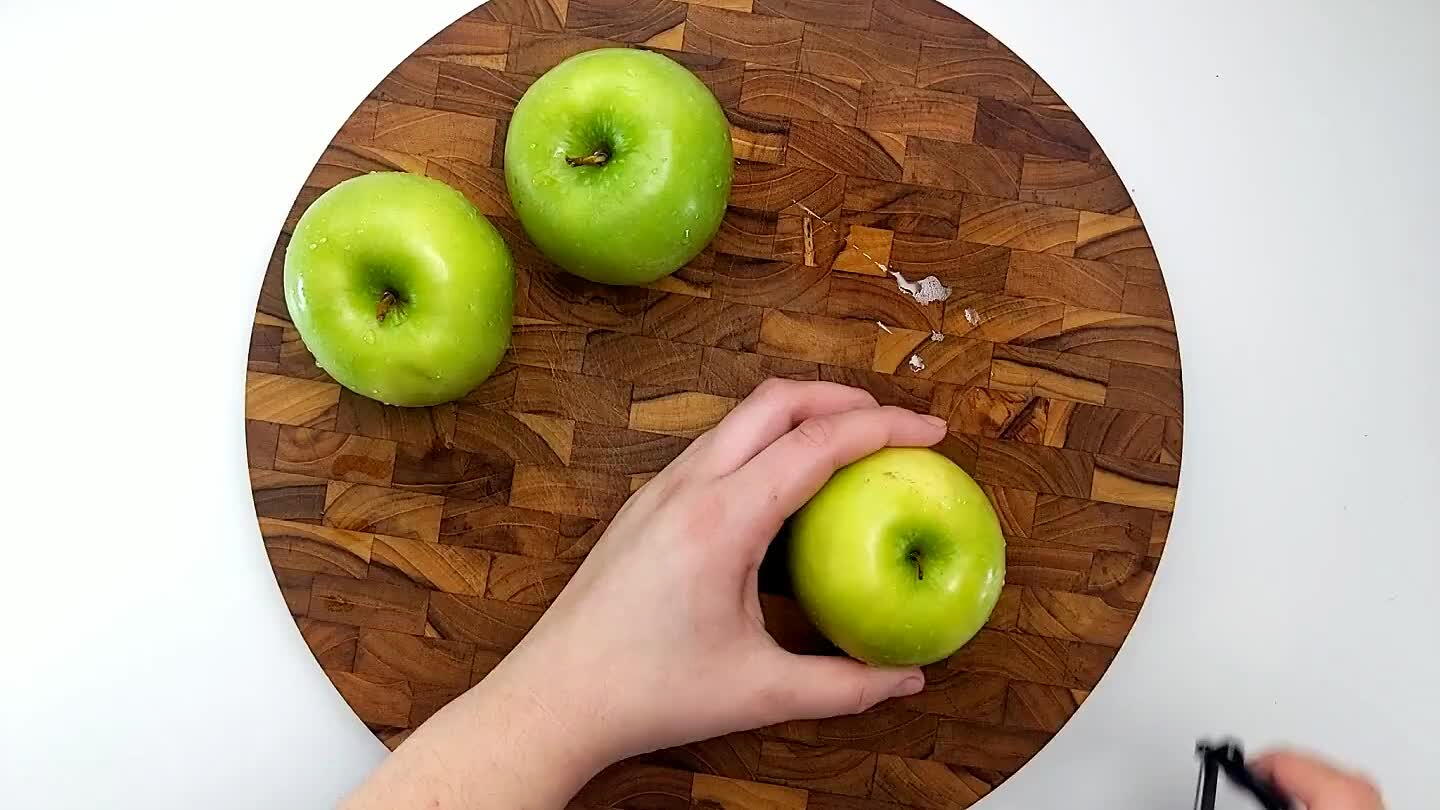 Wash and peel the apples.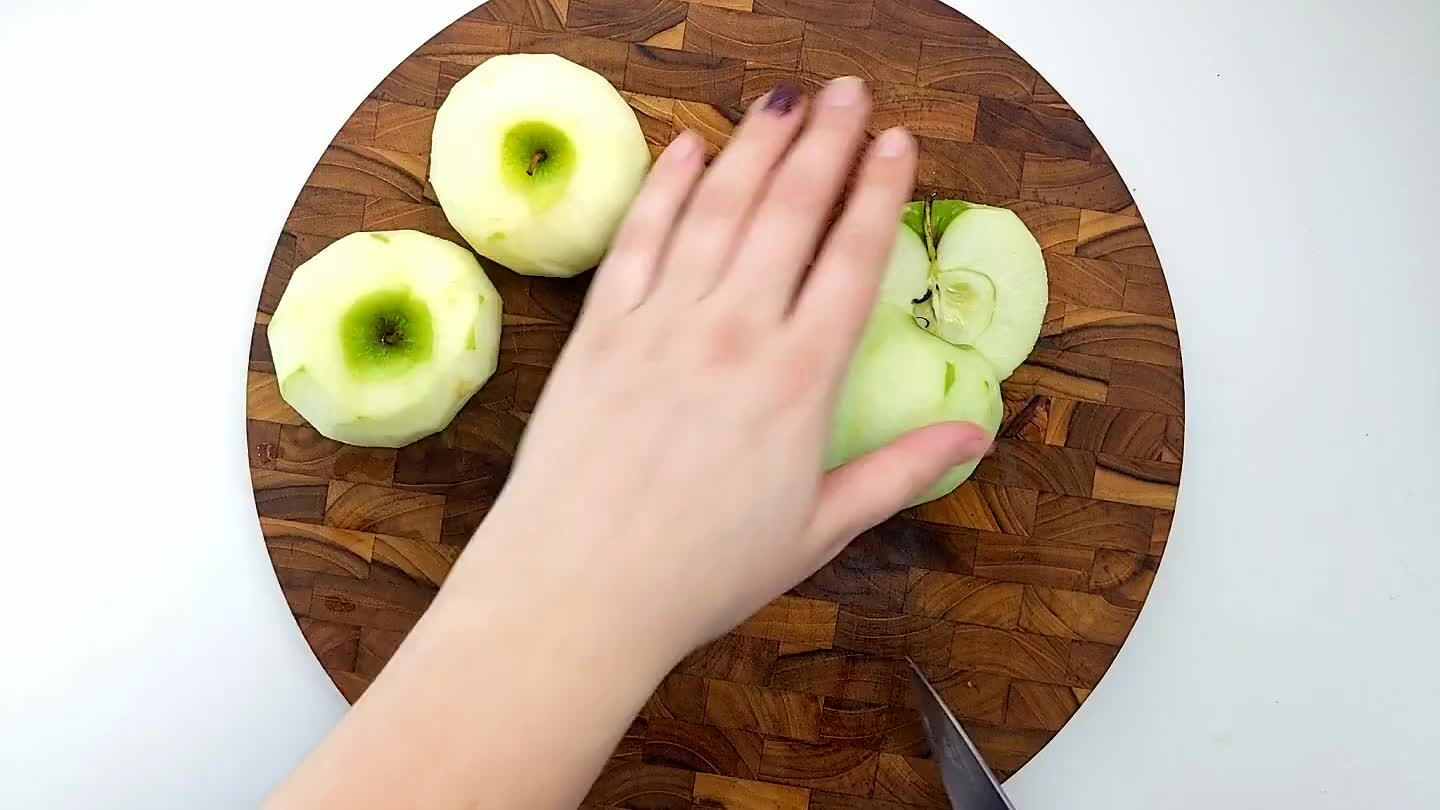 Cut the core out of the apples.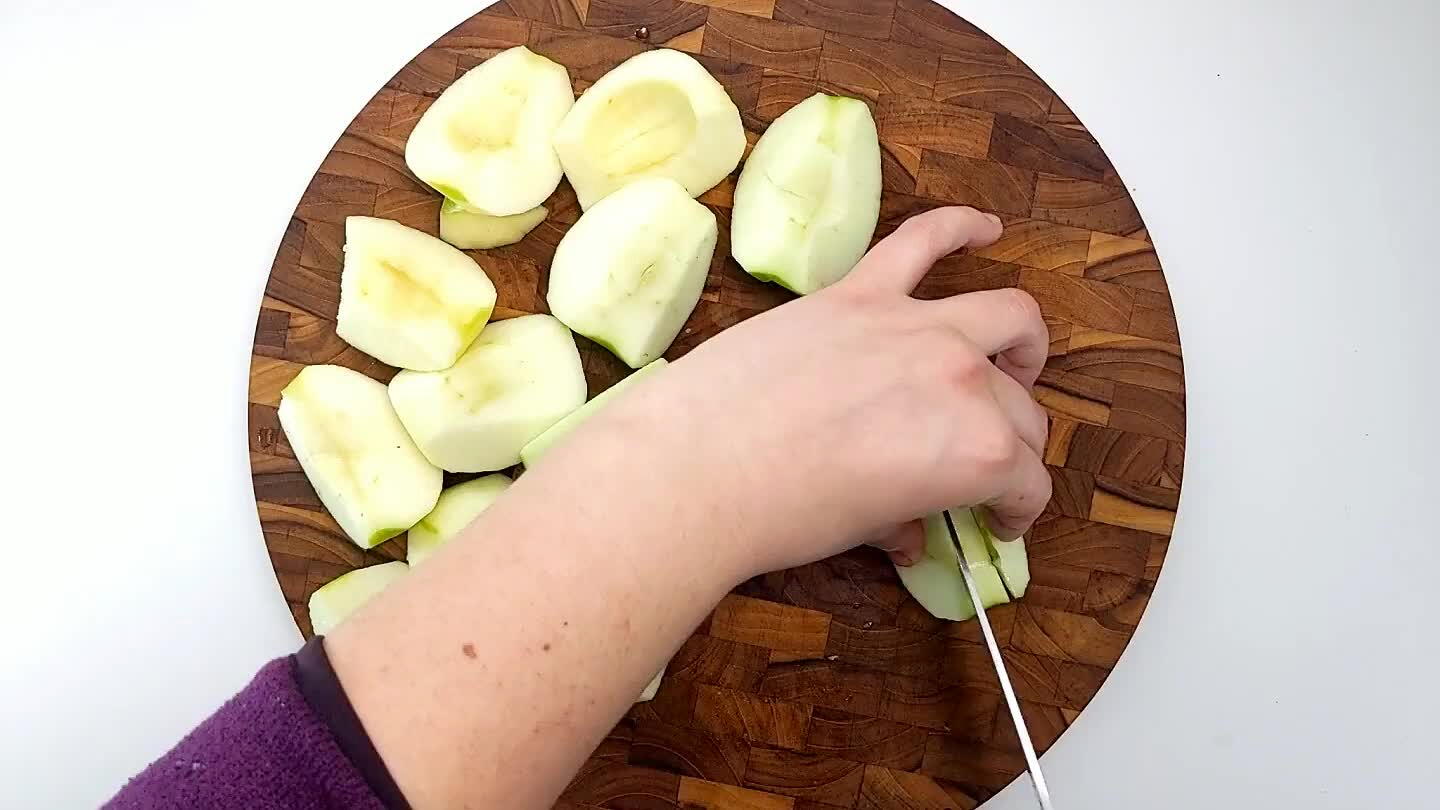 Cut the apples into little cubes.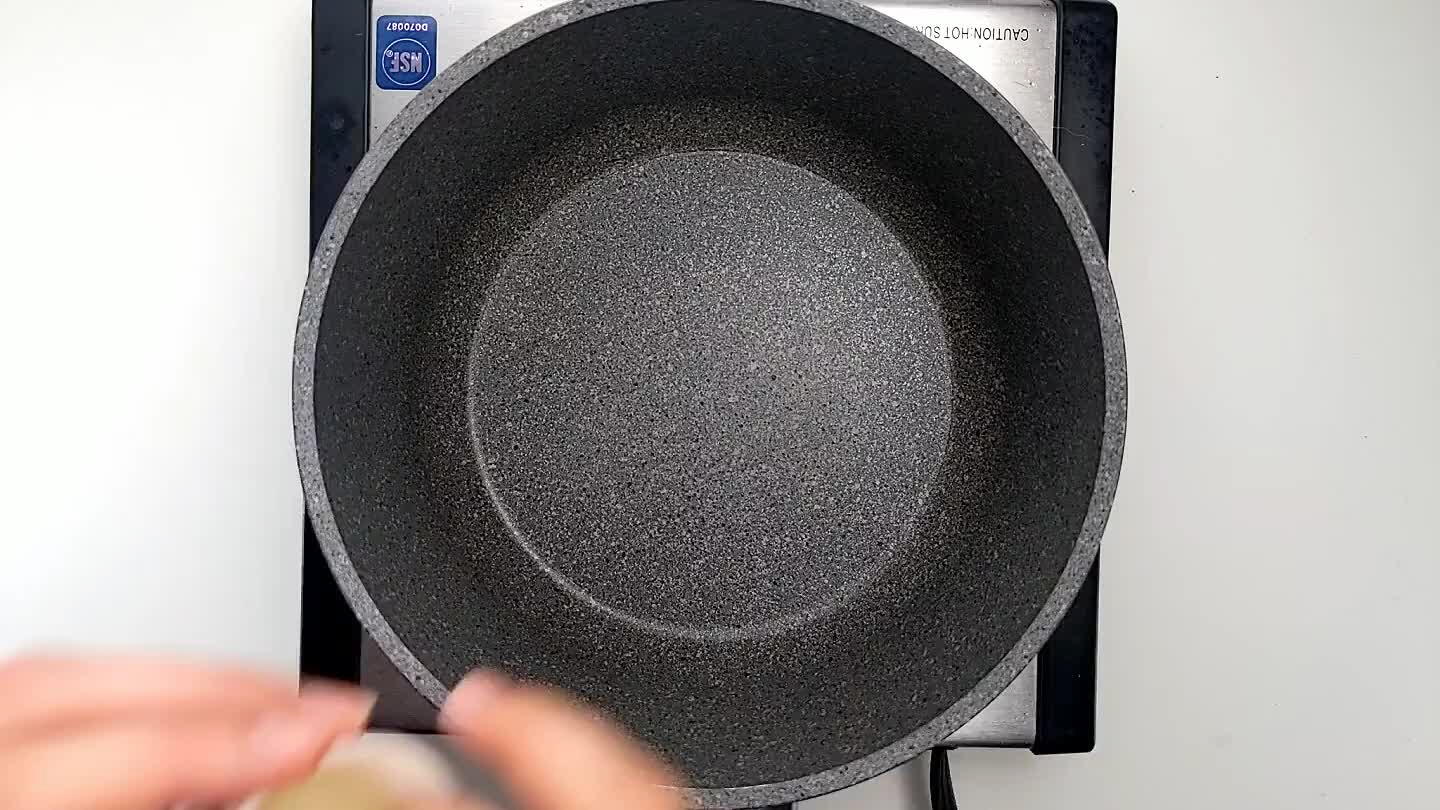 Melt the butter in a pot and add the cubed apples. Cook over medium-high heat for about 5 minutes to begin softening the apples.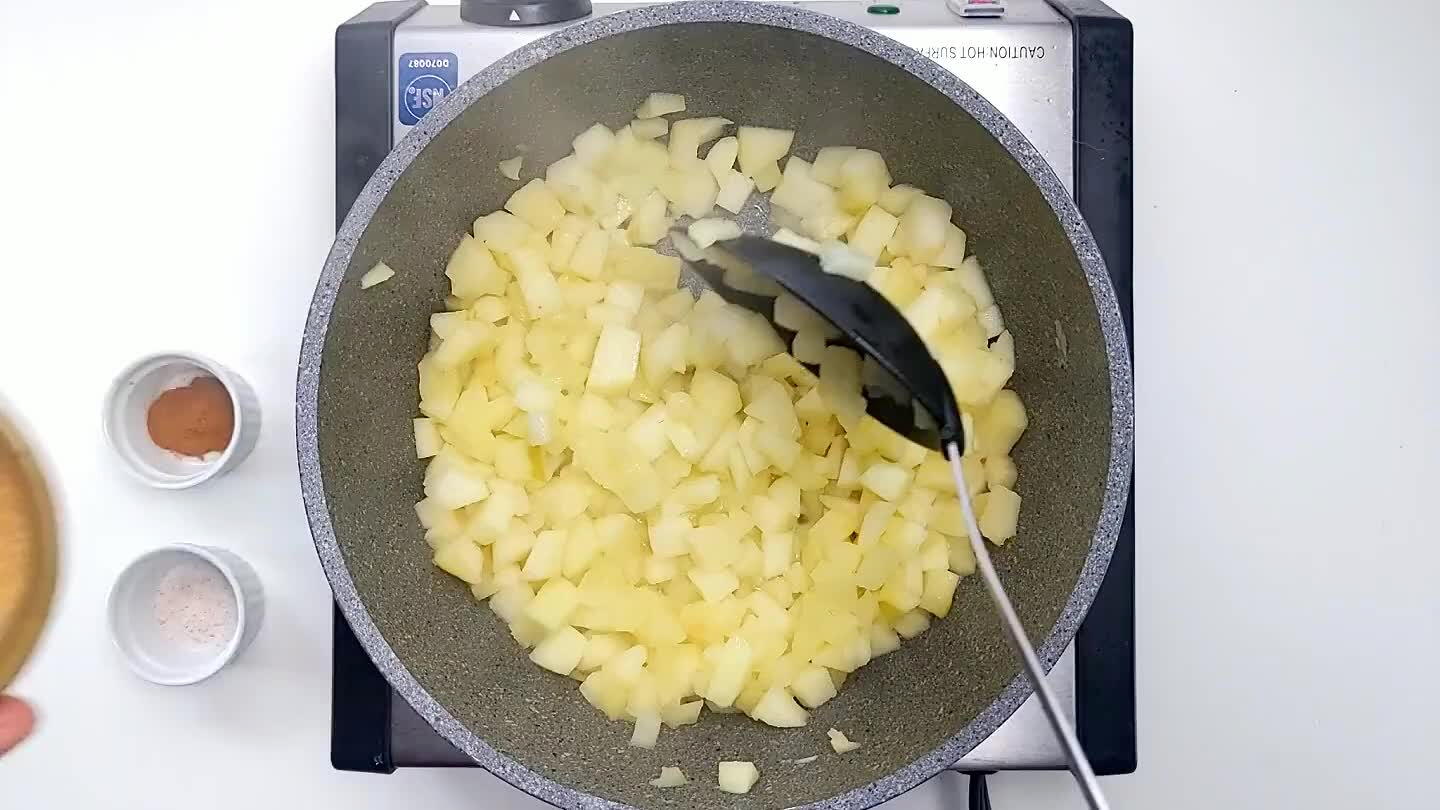 Turn down the heat and add the brown sugar, salt and cinnamon to the apples and cook, stirring occasionally for about 3-5 minutes or until the apples are caramelized. Set off of the heat or in the fridge to cool while you roll out the pastry.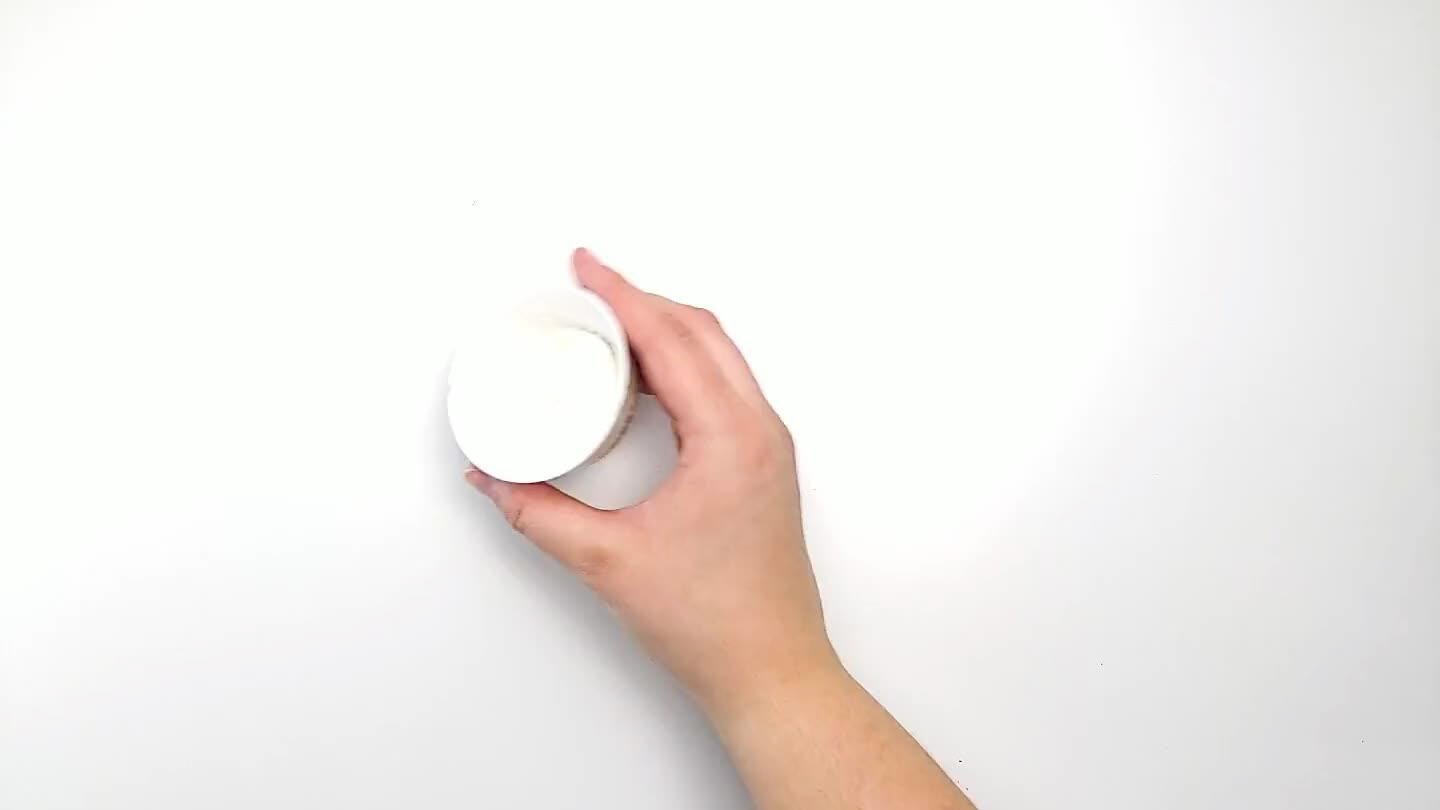 Dust your work surface with flour. Roll the puff pastry into a square and cut into quarters.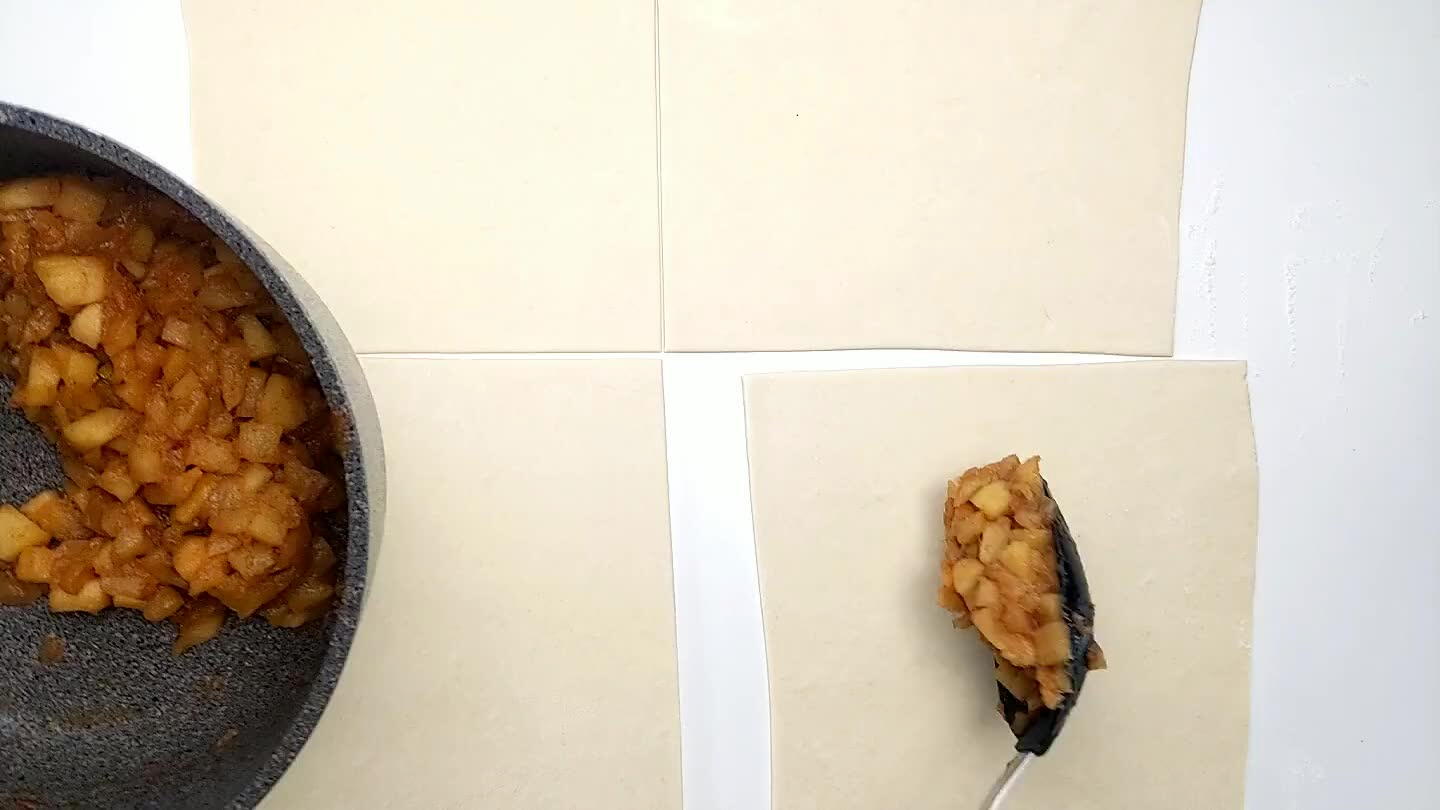 Once cooled, divide the apple filling between the squares of puff pastry. Pile the apples into the corner so you can fold over the pastry on top. If the apples are too hot, the pastry will melt and be difficult to handle.
Mix the water and egg together to create the egg wash. Use a pastry brush to gently brush a thin coating on the edges of the pastry on the half with the apples to help create a nice seal on the turnover.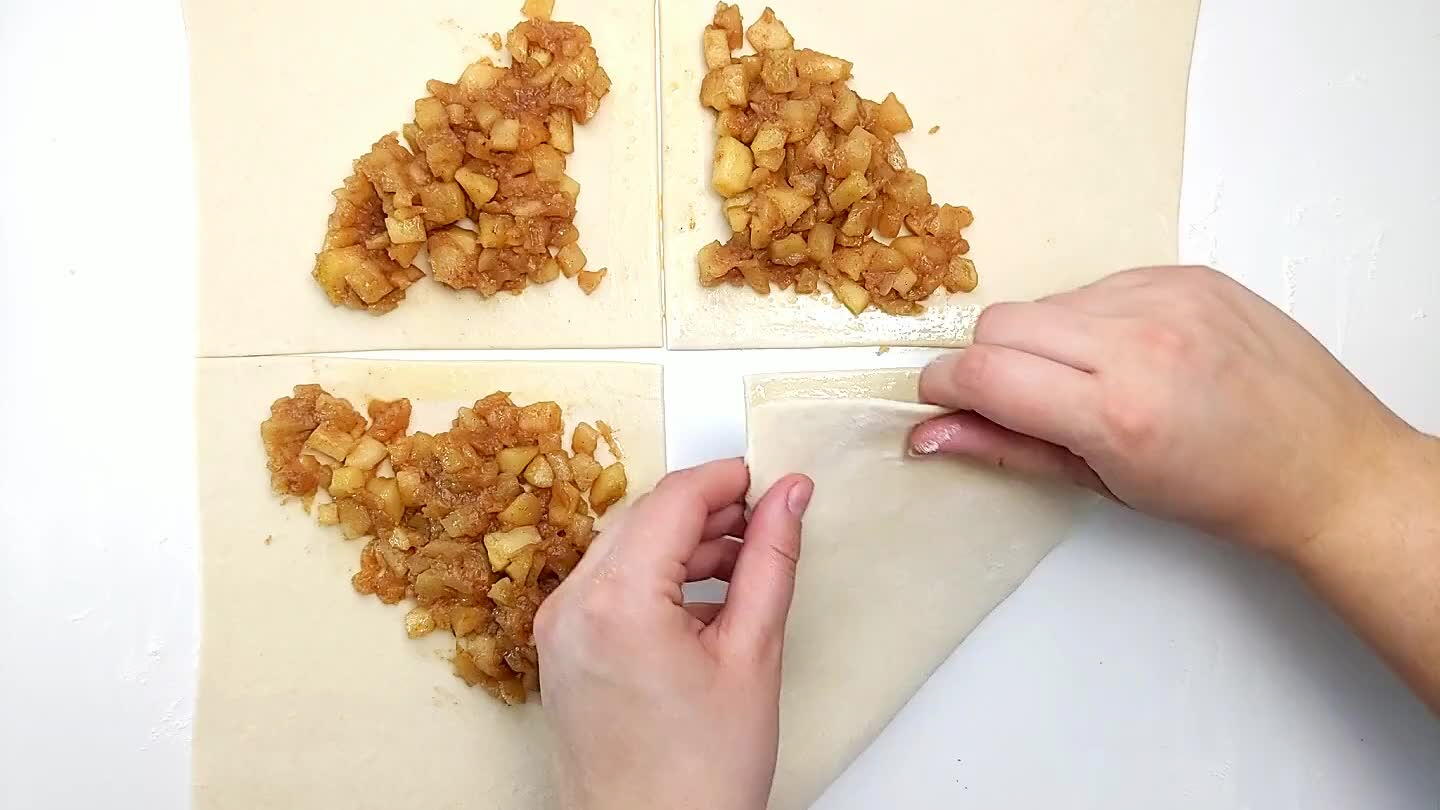 Fold the puff pastry over the top of the apples meeting the corners together and creating a triangle. Press the edges together lightly making sure there are no apples in the way of the seal.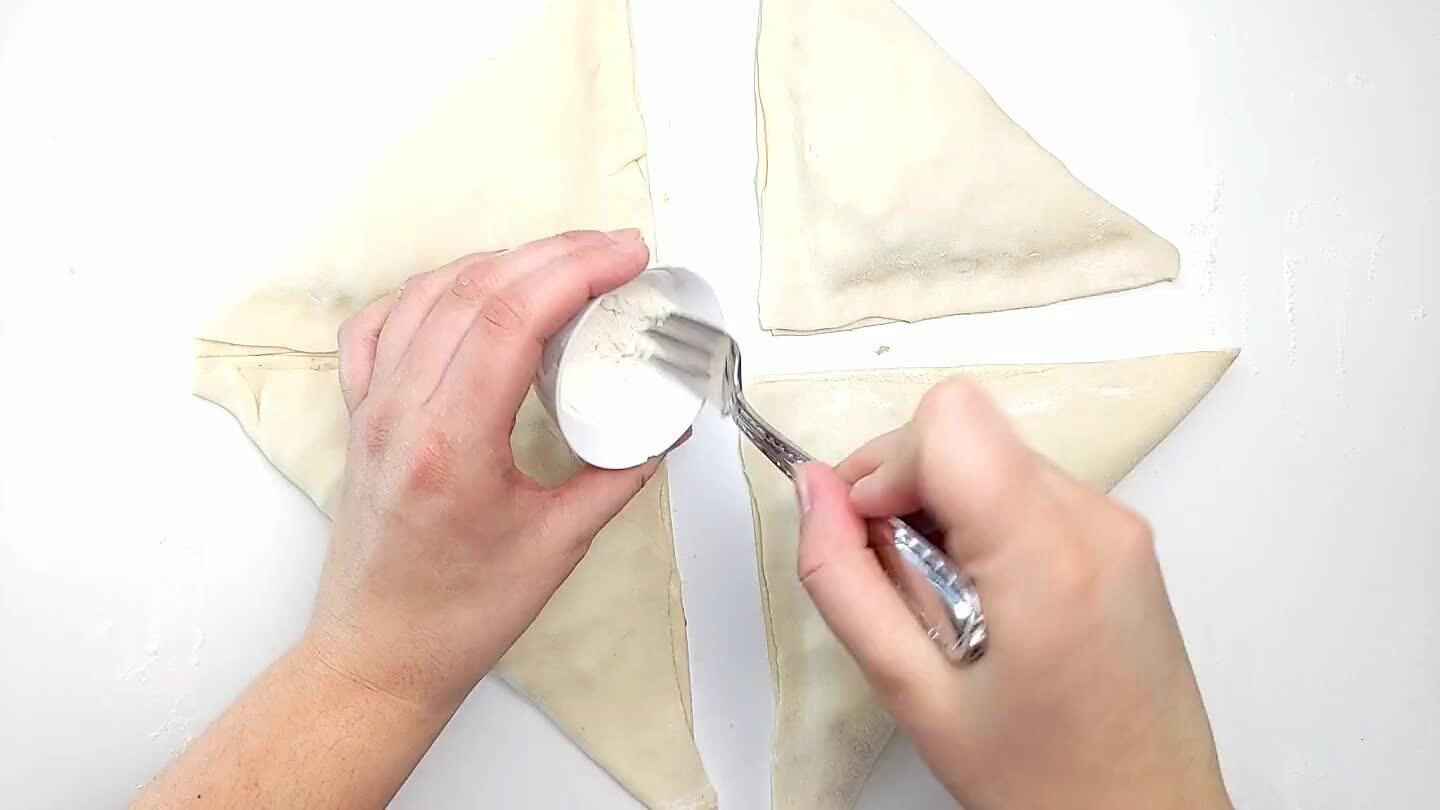 Lightly flour a fork and press along the edges of the pastry to seal the pieces together.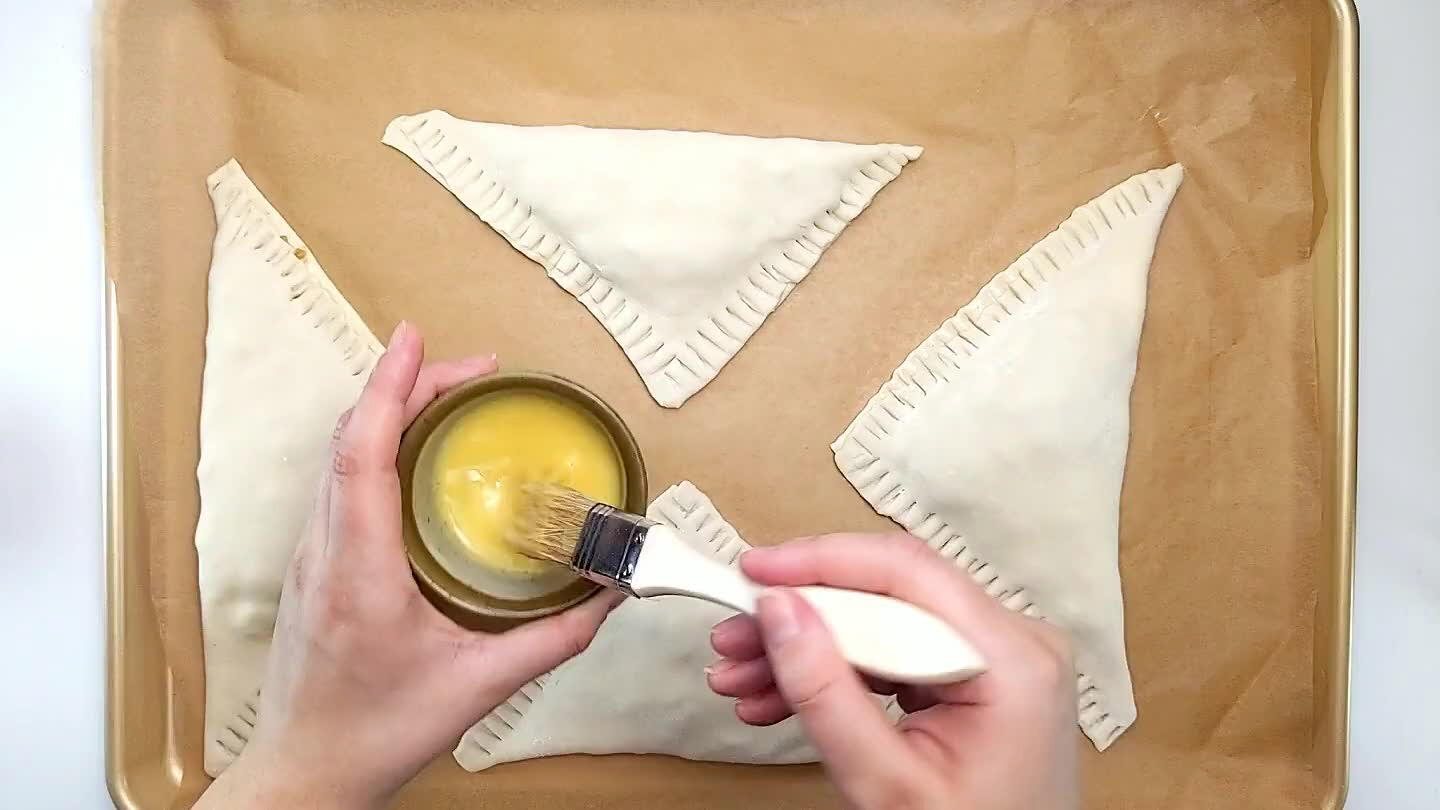 Place the pastries on a baking pan lined with parchment paper and brush the tops with a light coat of egg wash being careful not to let it drip off the edges.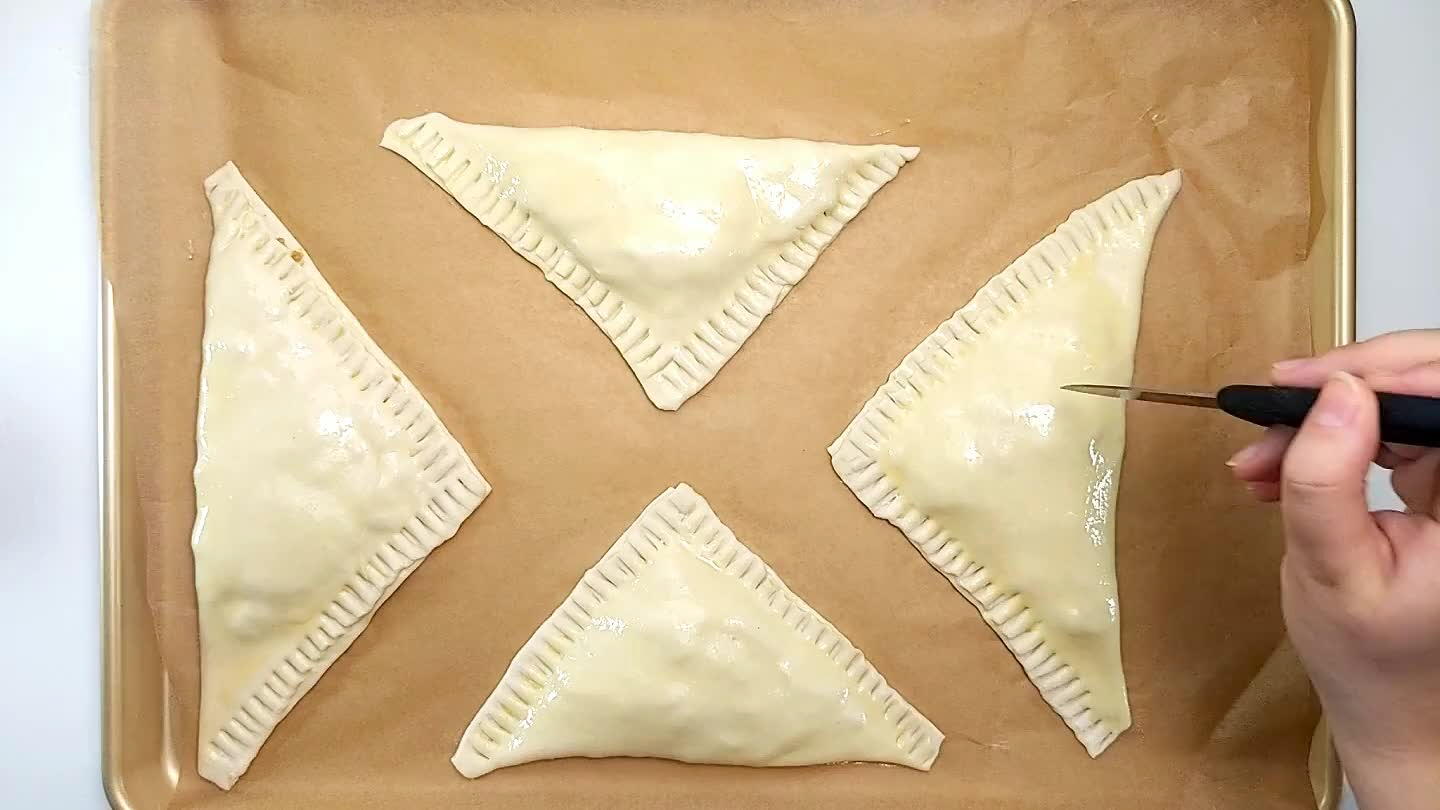 Score the tops of the pastries with a sharp knife to create a place for steam to escape while cooking. If you like, top the turnovers with a sprinkle of brown sugar or turbinado sugar.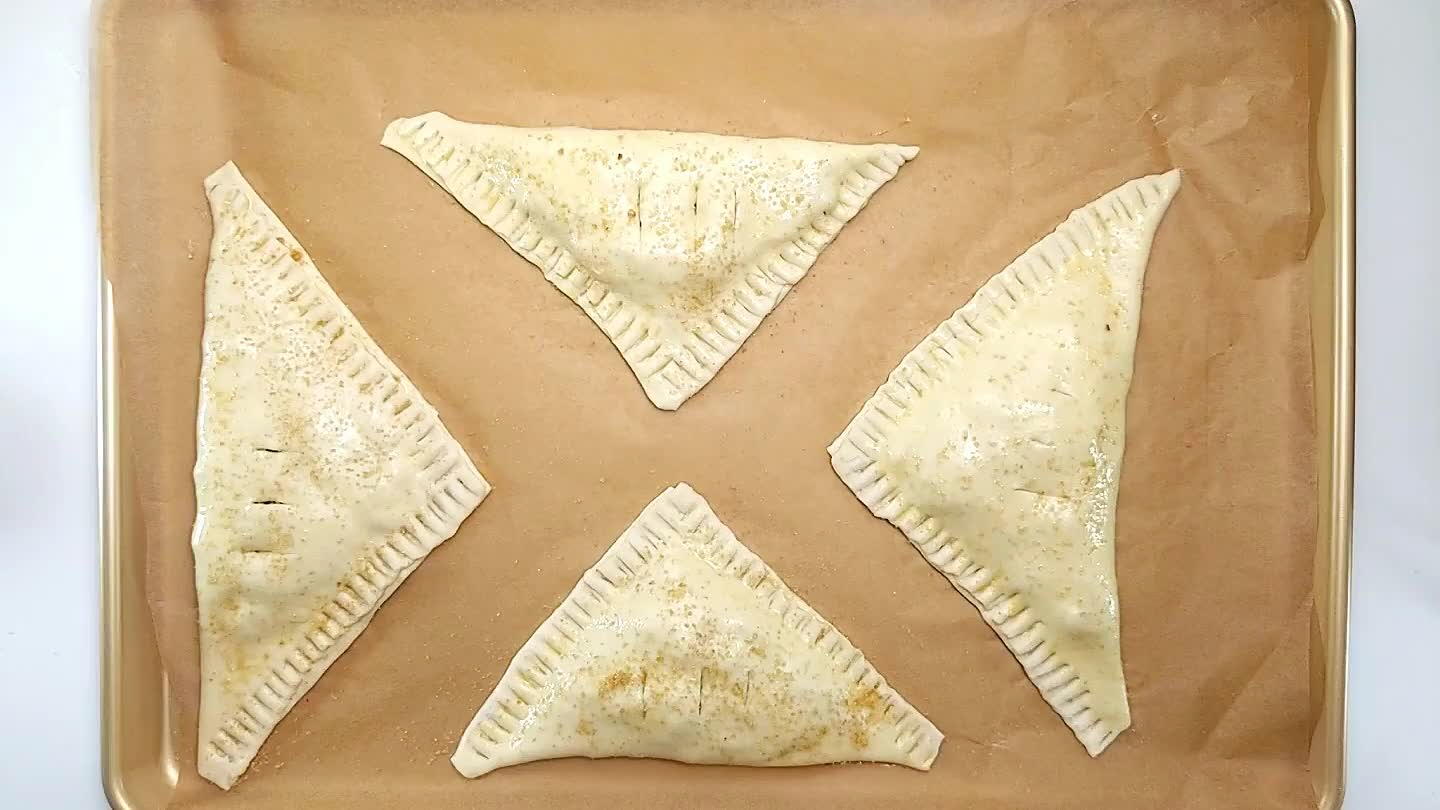 Bake for about 30 minutes until the tops of the pastries are a deep golden brown.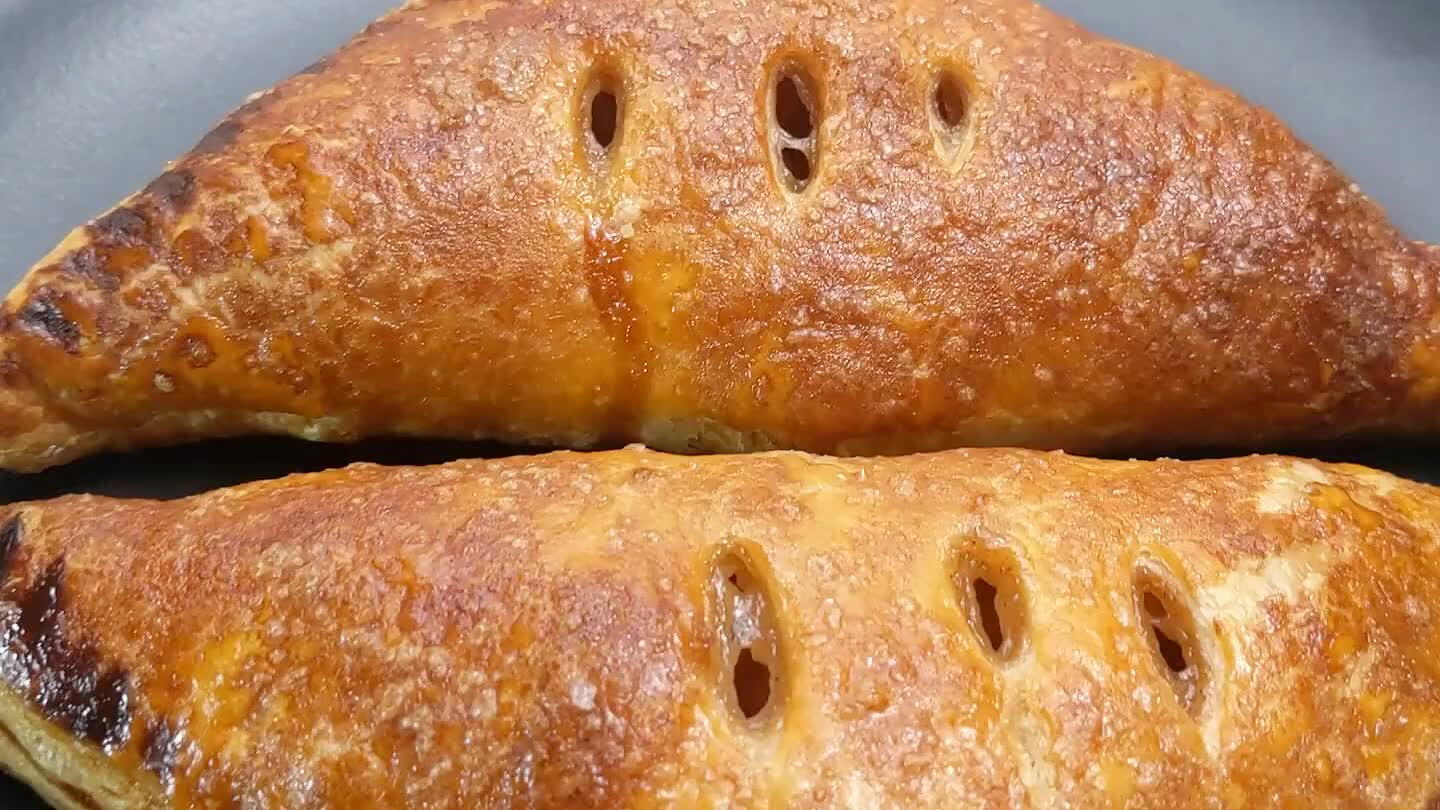 Comments