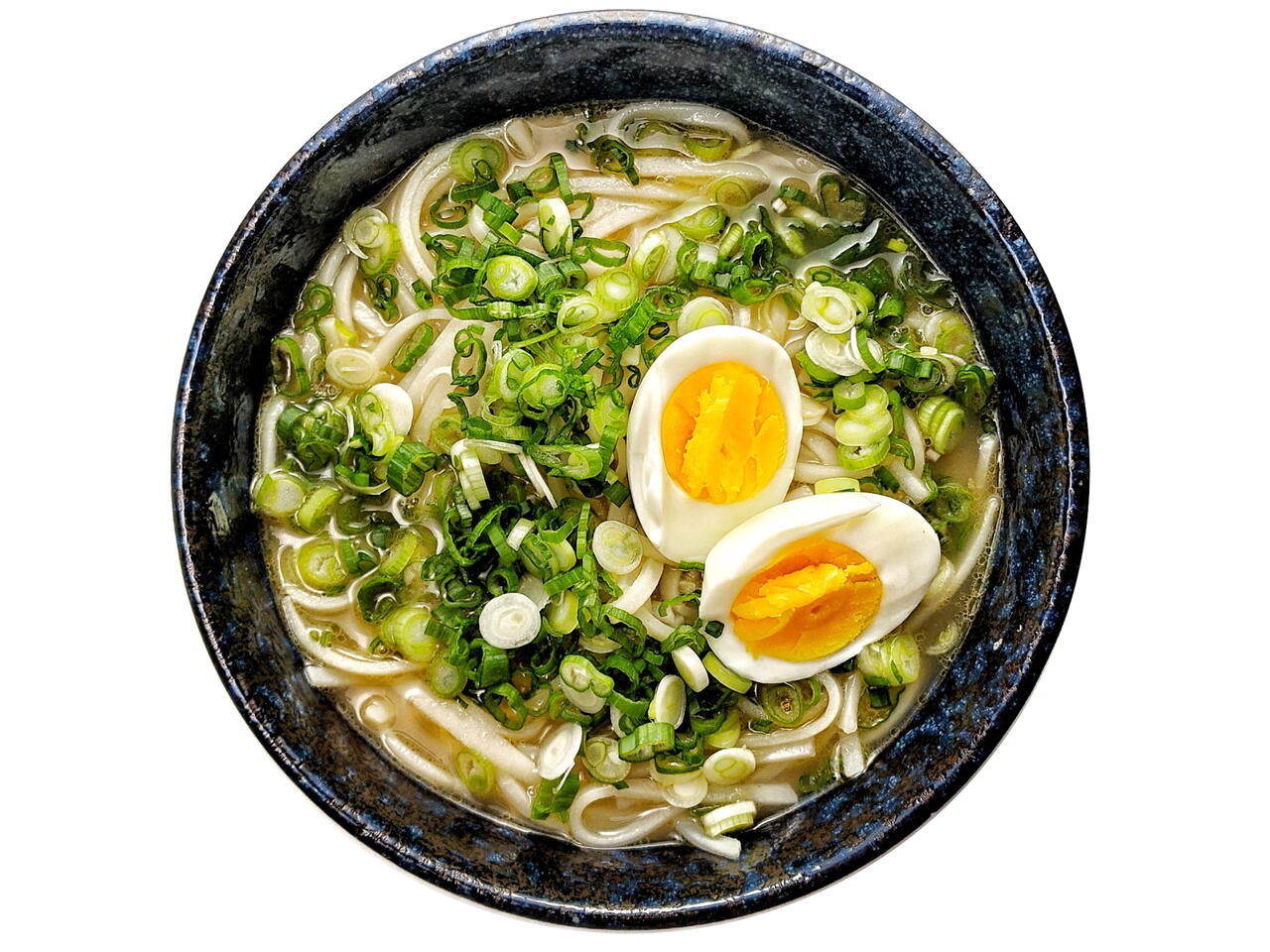 2 portions
20m
Extremely quick and simple. This recipe is a good start. Tweak it to your liking to create a great bowl of noodles that will rival your local noodle house.
What you will need
1 bunch Scallions
1 tsp grated Ginger
1 Tbsp Toasted Sesame Oil
1 piece Star Anise
32 oz. Beef Broth or other Meat Broth
7 oz. Rice Noodles
2 Eggs
(Nutritional facts 77 calories, 3.6 g fat, 6.62 g carbohydrates, 4.69 g protein, 71 mg cholesterol, 515 mg sodium)
How to cook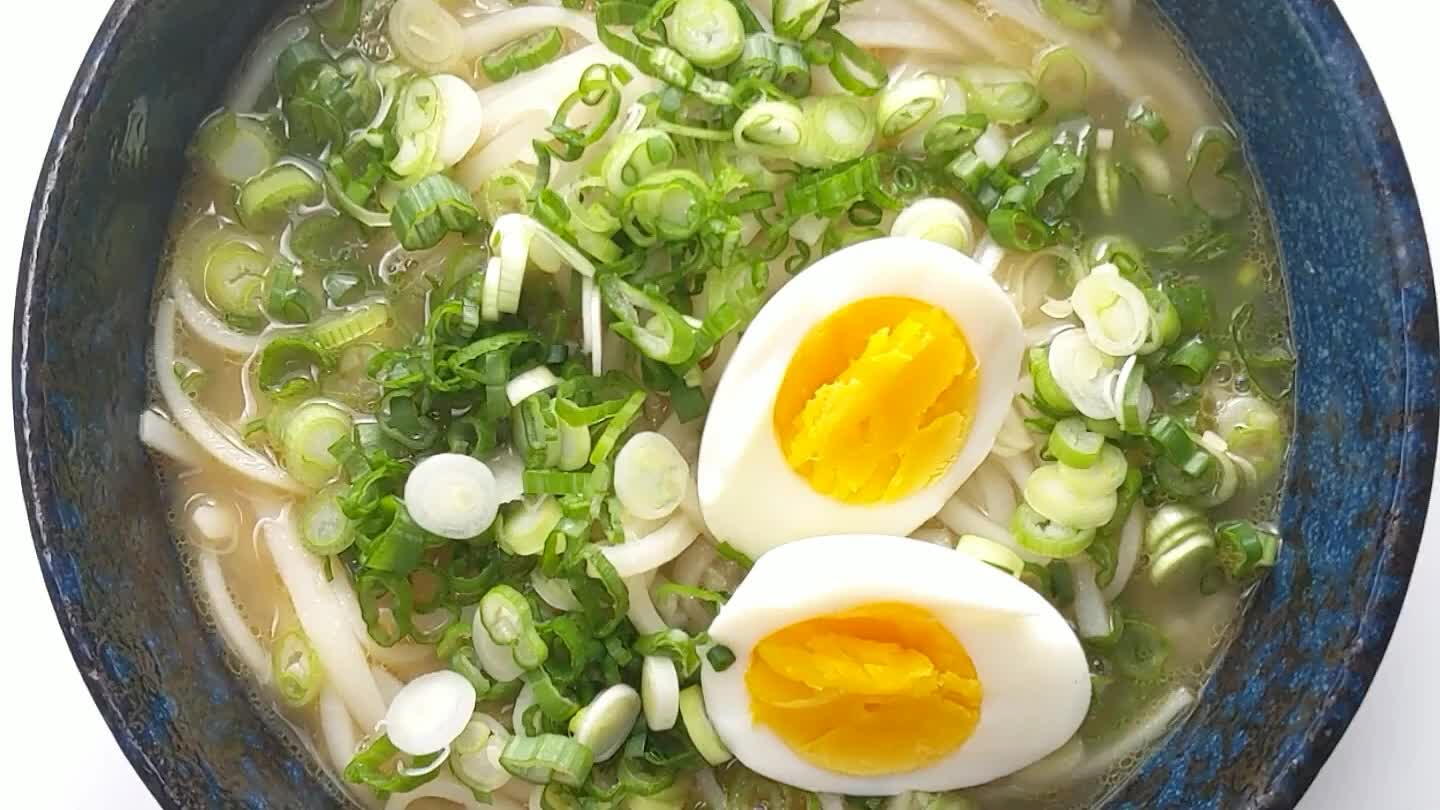 Collect your ingredients.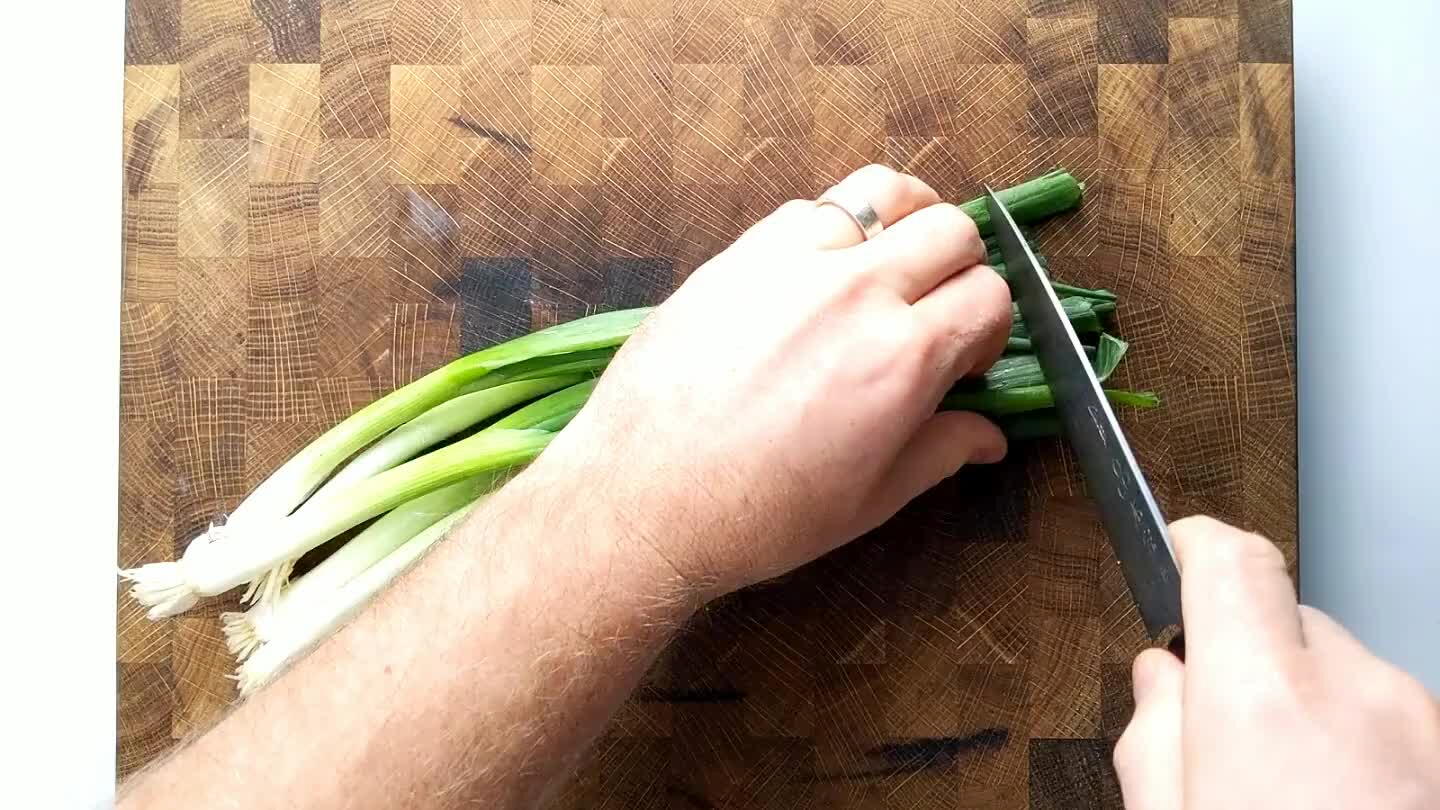 Clean and slice the scallions.
Peel and grate a chunk of ginger. To get a tsp, you'll only need a s small chunk of ginger, maybe the volume of your thumb to the first knuckle.
Pour the sesame oil into a soup pot over medium heat.
Stir in the grated ginger.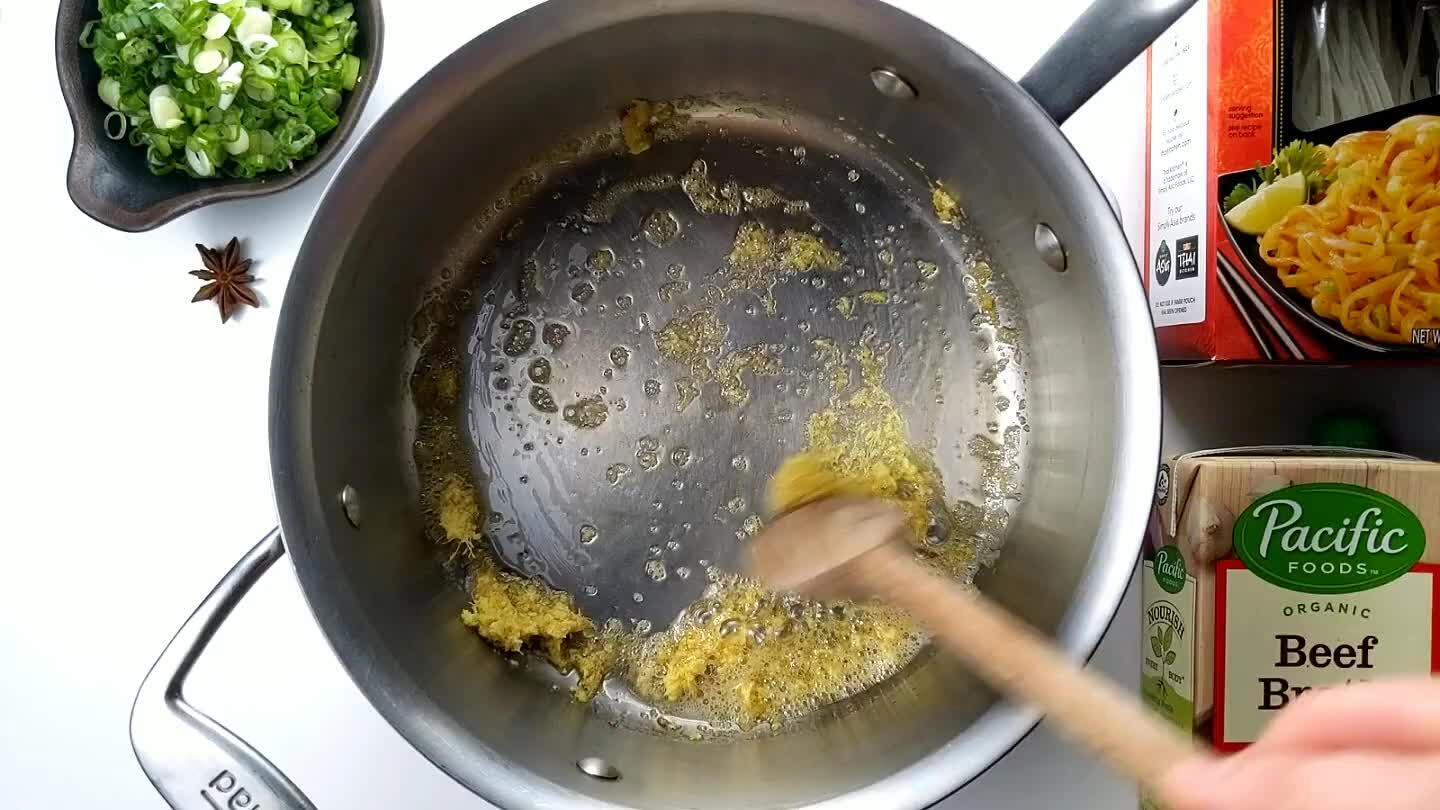 Toss in the star anise. Let the ginger and the star anise toast briefly in the oil, just until fragrant. This will infuse the sesame oil with the flavor that will form the base of your broth.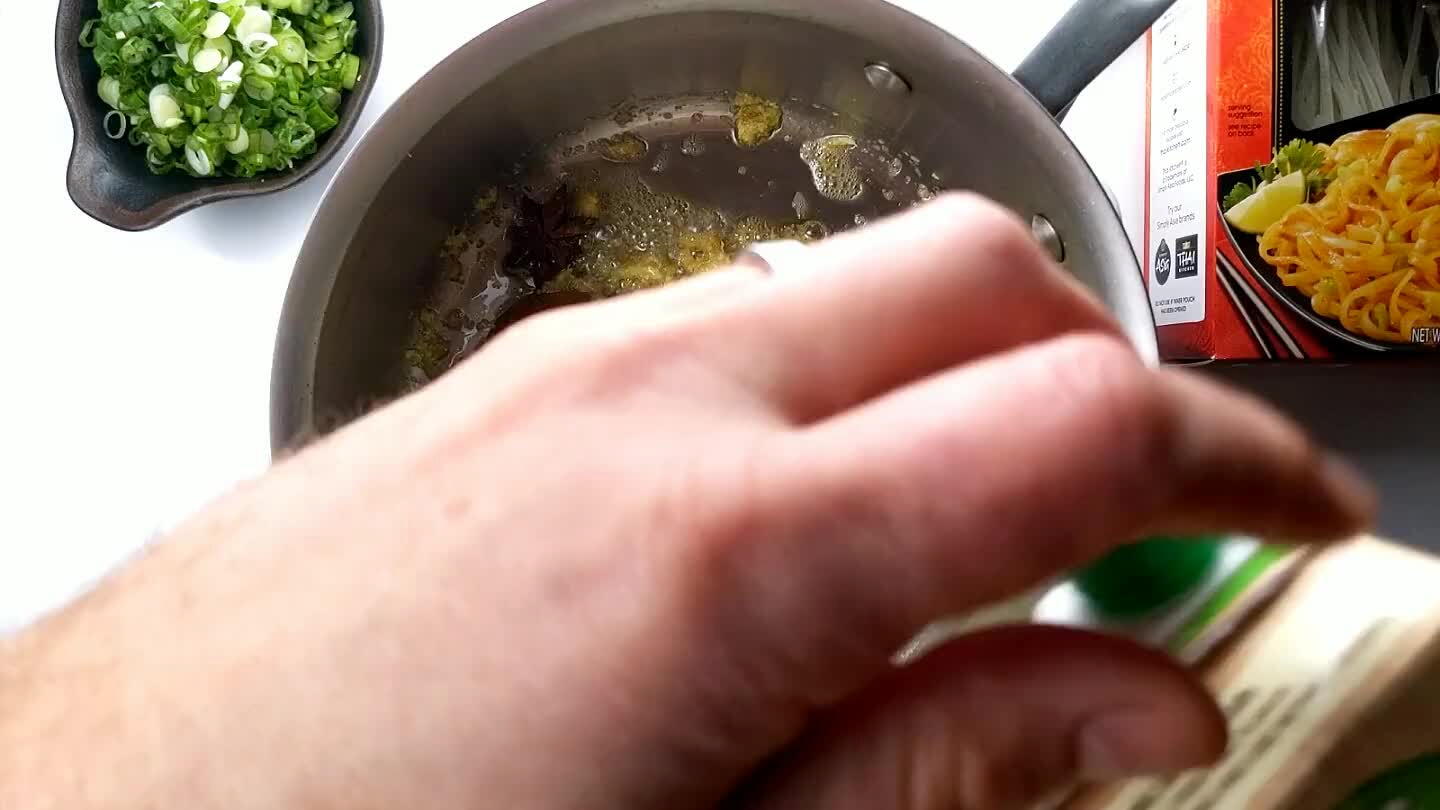 Pour in the beef broth. Bring it to a boil.
Add the rice noodles. Hold the broth at a simmer.
Place the eggs in the gently simmering broth. Set a timer for 7 minutes.
When the timer goes off, remove both the eggs and the piece of star anise. Make sure you get all of the anise out.
Run some cool water over the eggs, then remove the shells.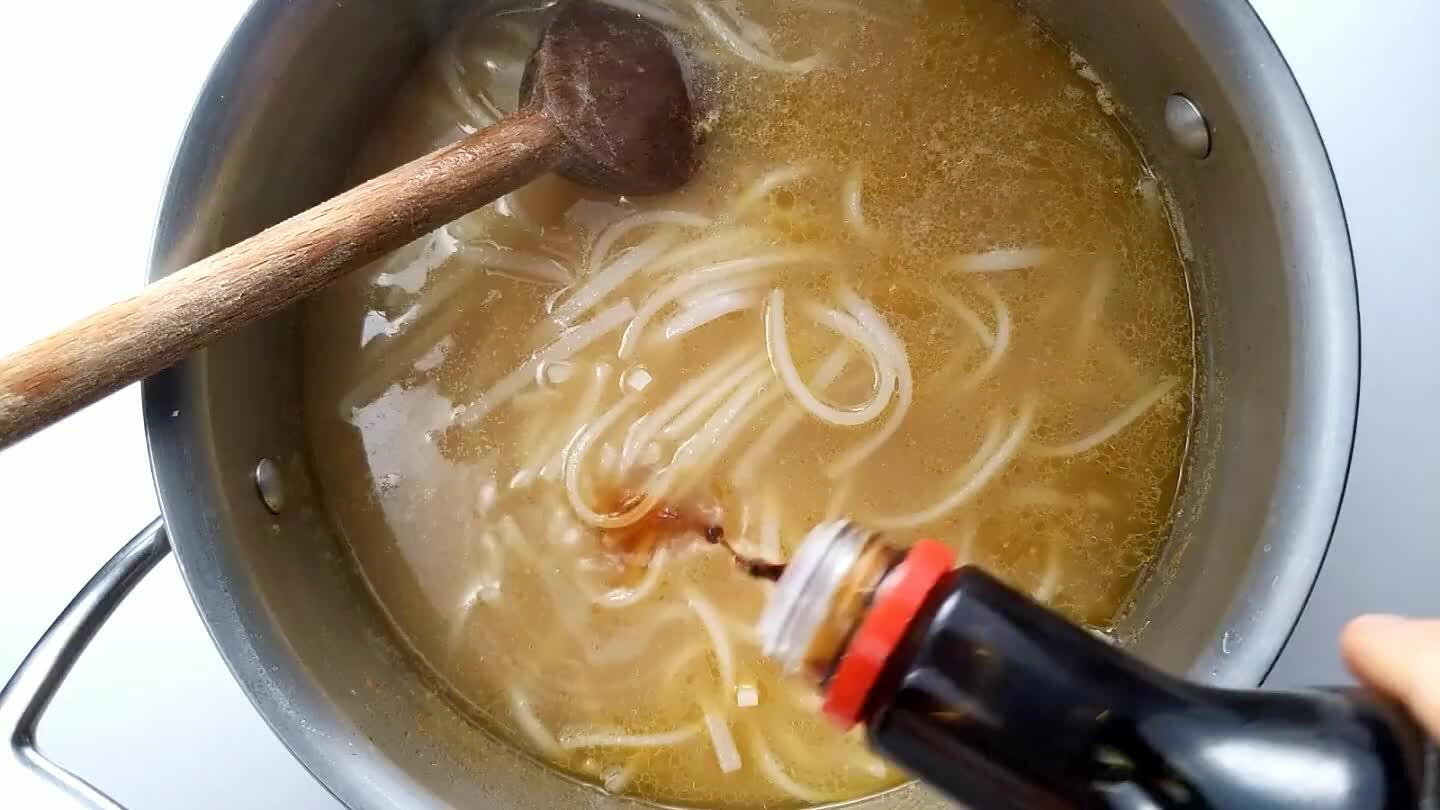 Adjust the seasoning with a little salt or soy sauce. Most beef broth is seasoned at least a little, so you may not need much.
Divide the noodles into 2 bowls. Pour the broth over the top. Garnish with scallions and soft boiled egg.