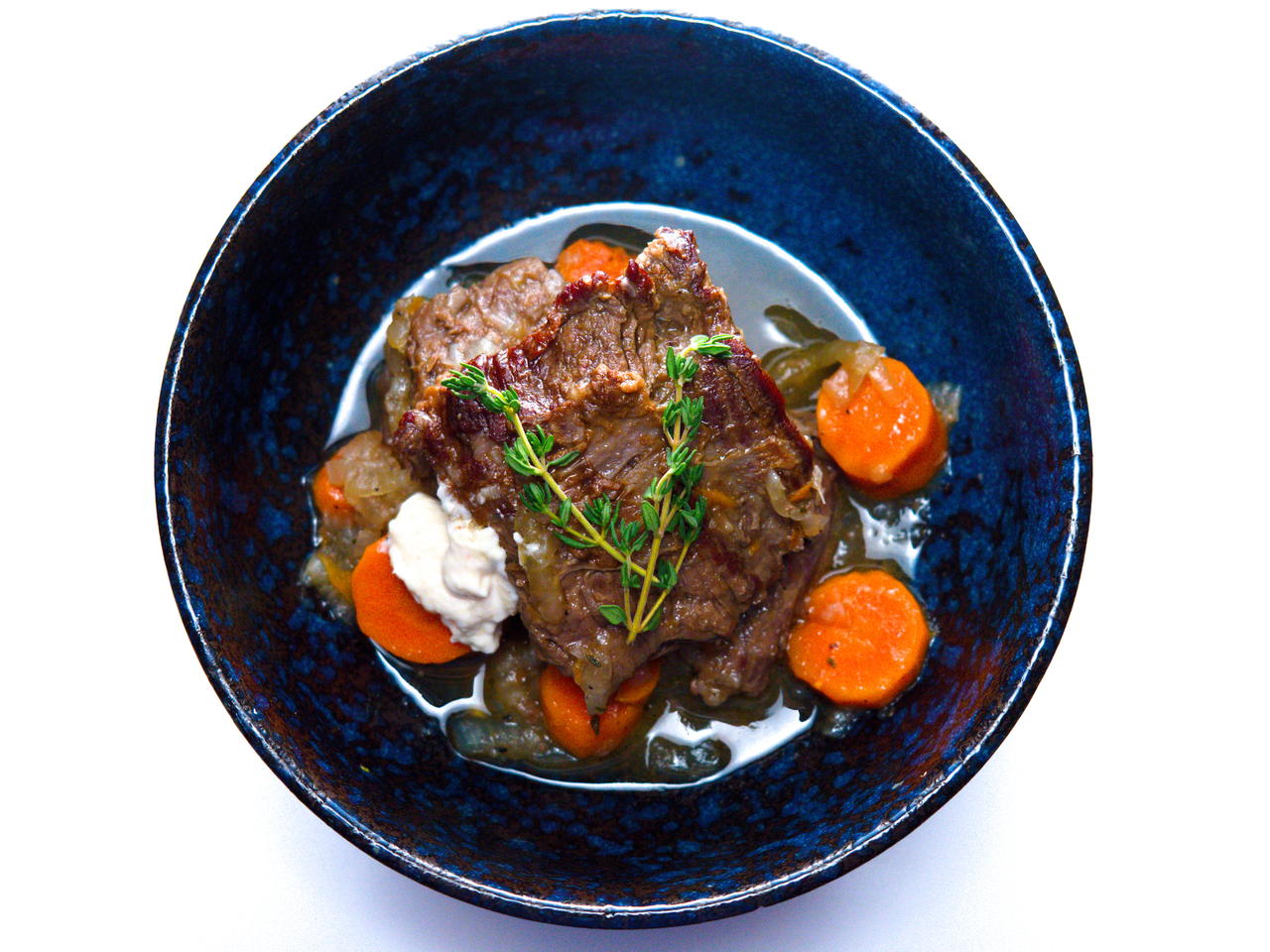 6 portions
55m
A rustic bistro basic. Perfect for a fireside winter evening,
What you will need
1.2 Pound Top Sirloin
1 lb Carrots
1 White Onion
1 Bay Leaf
1/2 bunch Fresh Thyme
2 Tbsp Olive Oil
Salt to taste
Pepper to tast
(Nutritional facts 103 calories, 4.62 g fat, 4.55 g carbohydrates, 11.38 g protein, 32 mg cholesterol, 484 mg sodium)
How to cook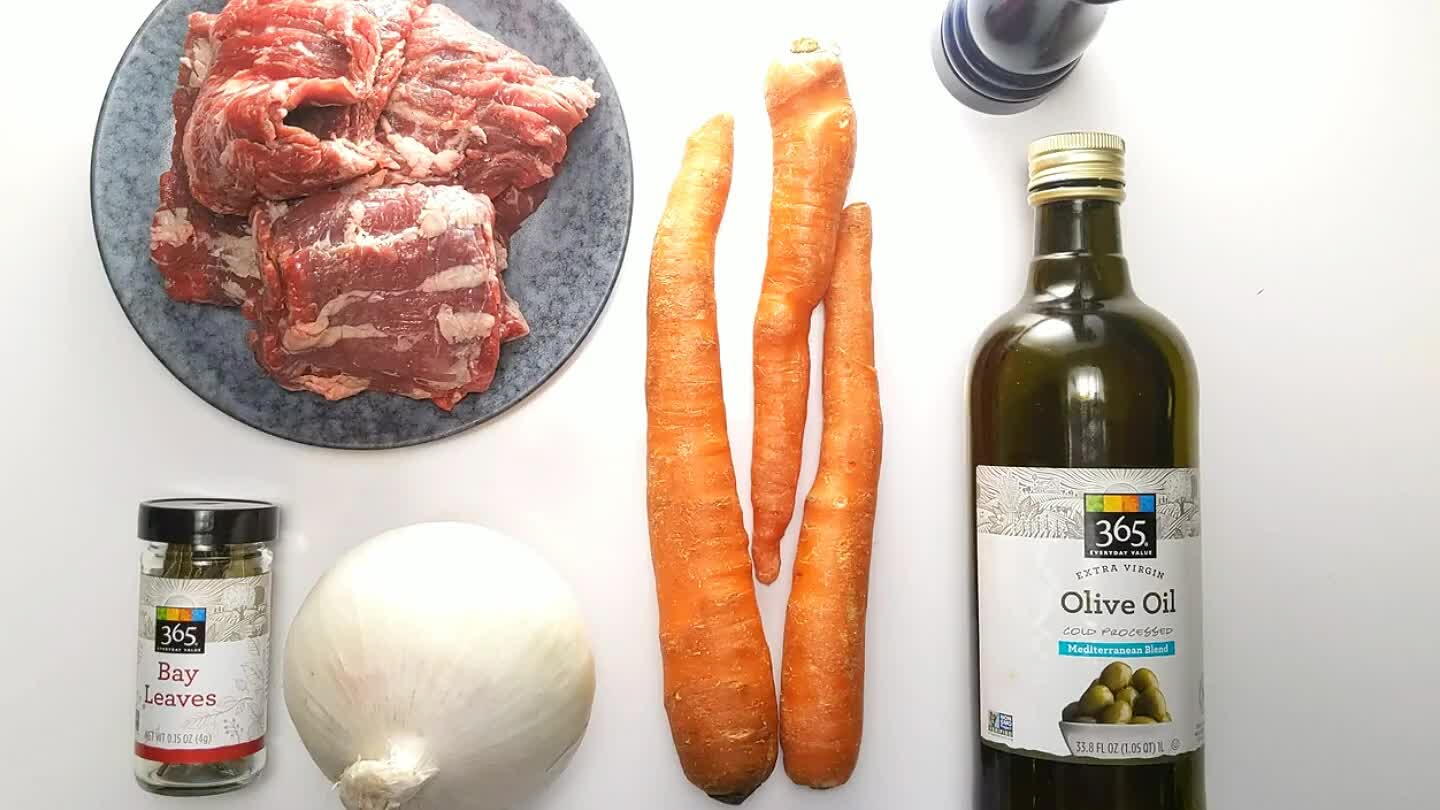 Peel carrots. Remove tips. Chop roughly.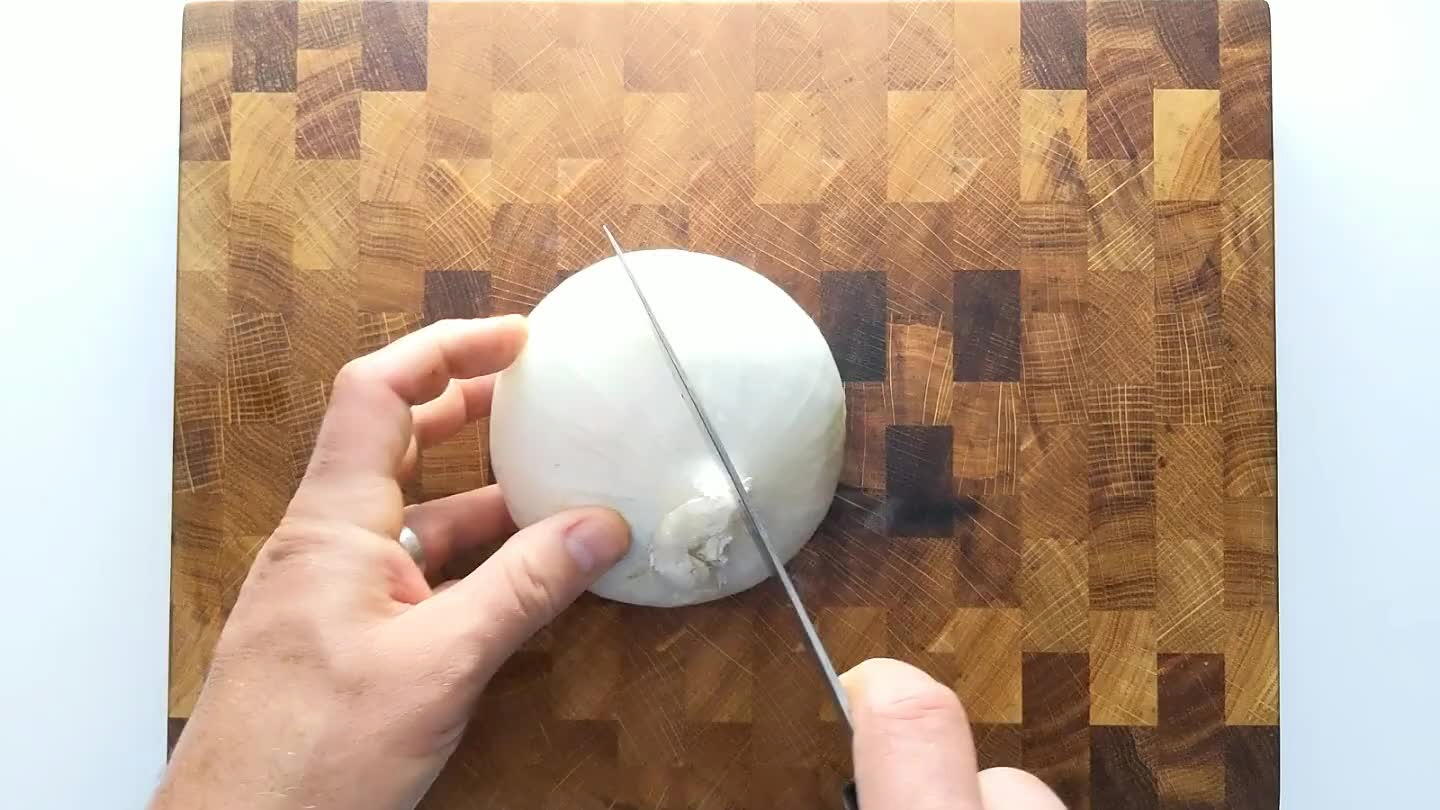 Peel and slice the onion.
Pinch the sprigs of thyme and pull down along the stem to remove the leaves.
With all of the ingredients prepared, we can move on to the fun part.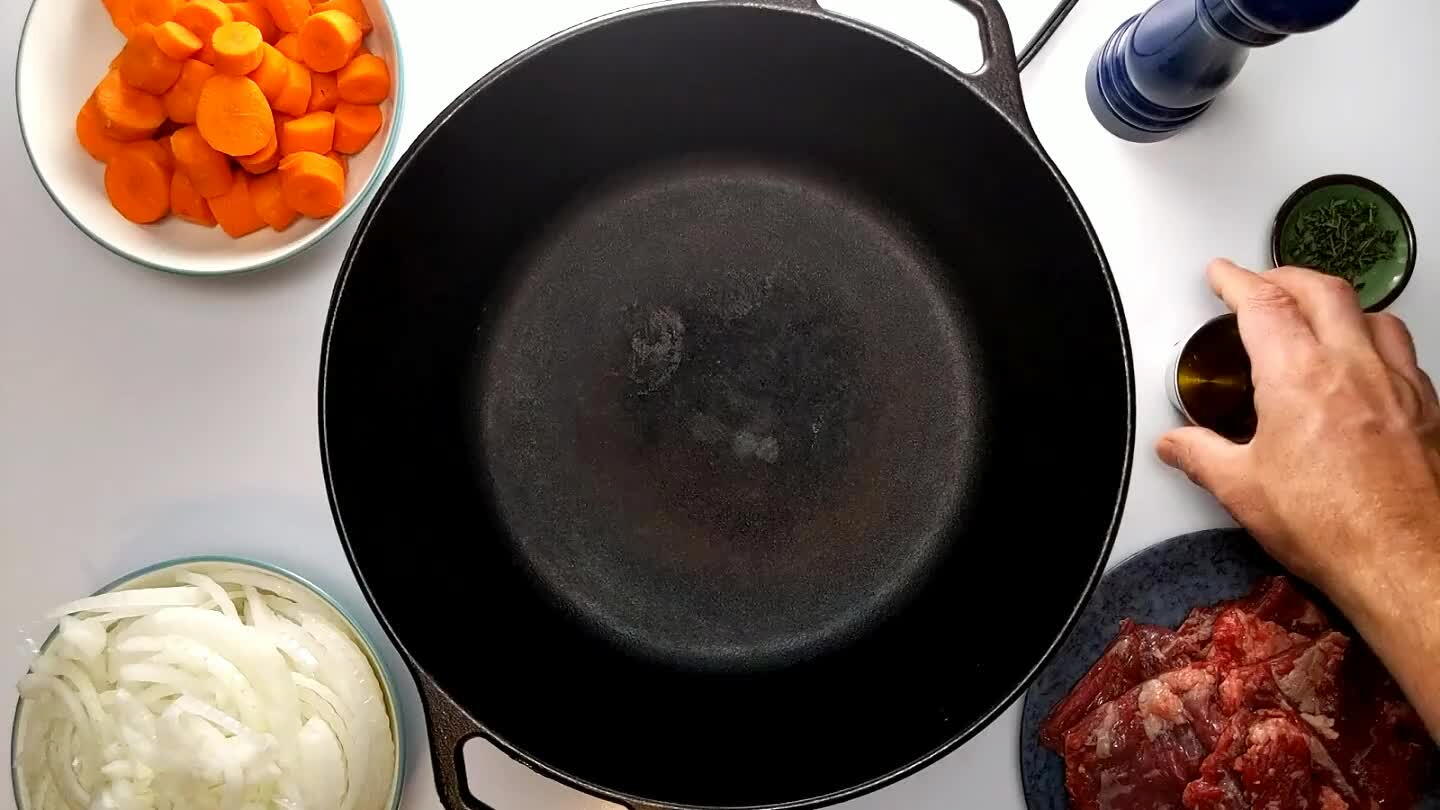 Heat some olive oil in a heavy skillet over medium heat.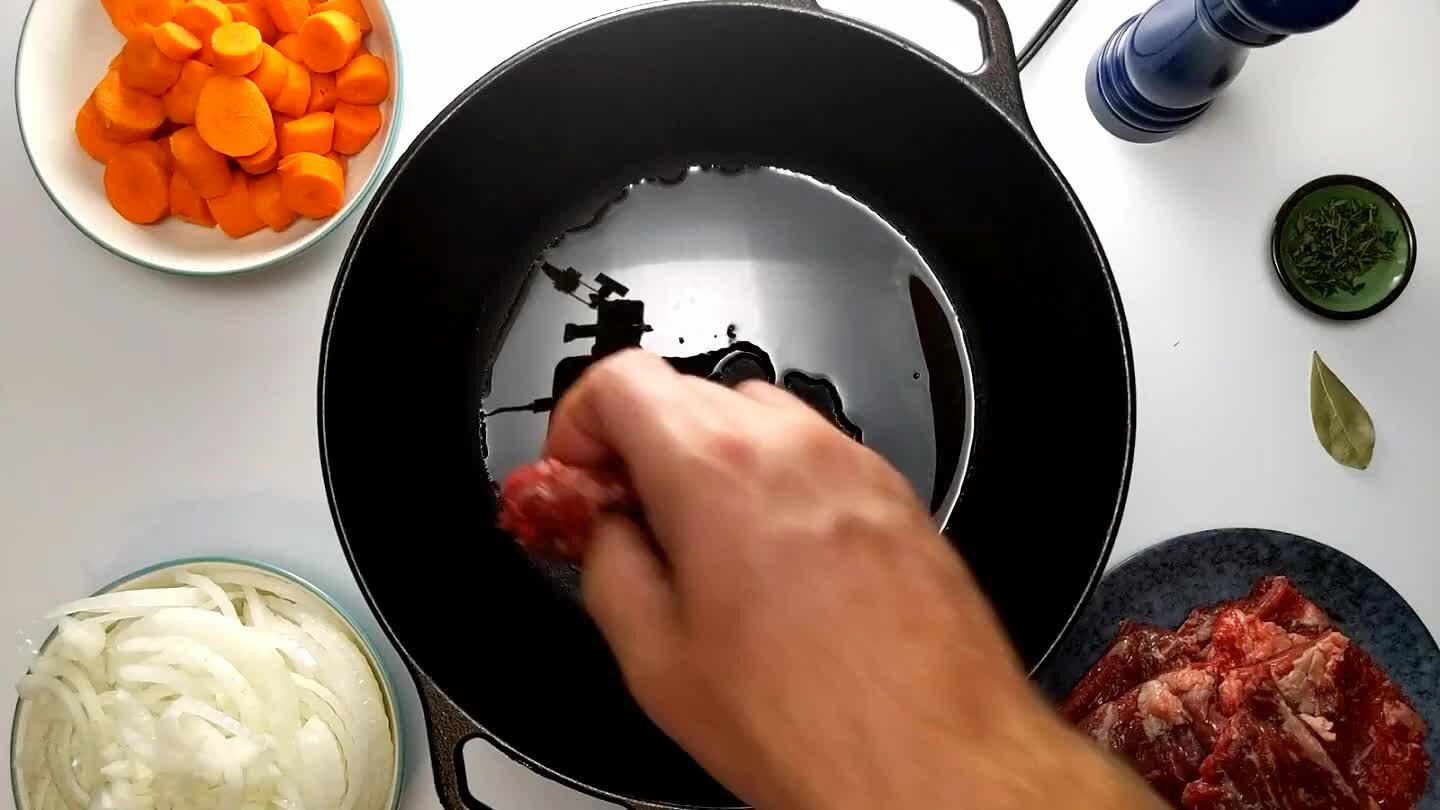 When the oil is hot and shimmering, add the beef chunks. They should sizzle readily. Work in batches if you need to. Don't crowd the pan or the beef will give off enough liquid that it will begin to simmer instead of browning.
Toss in the sliced onion, right on top of the beef.
Add the diced carrots.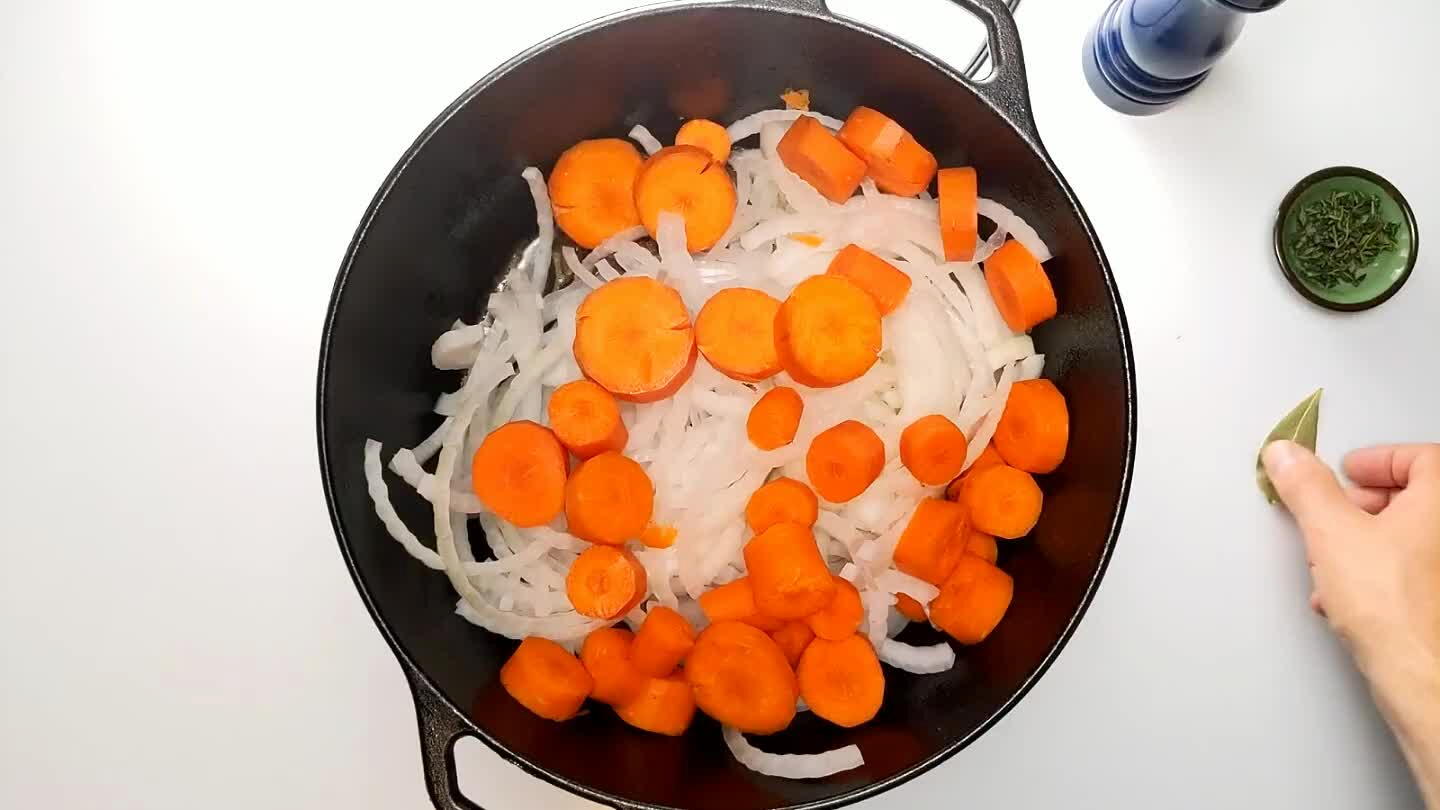 Toss in the bay leaf.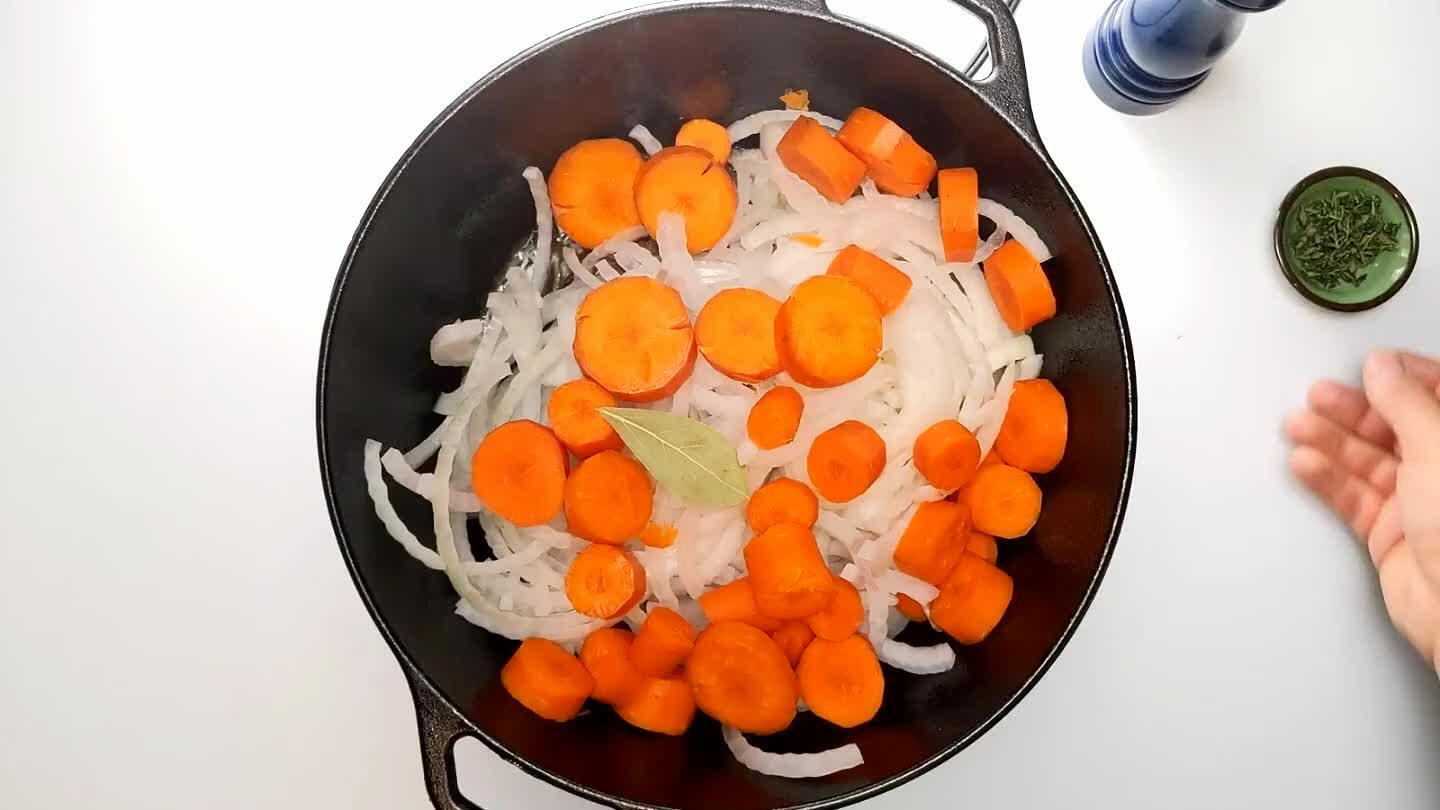 Sprinkle in the thyme.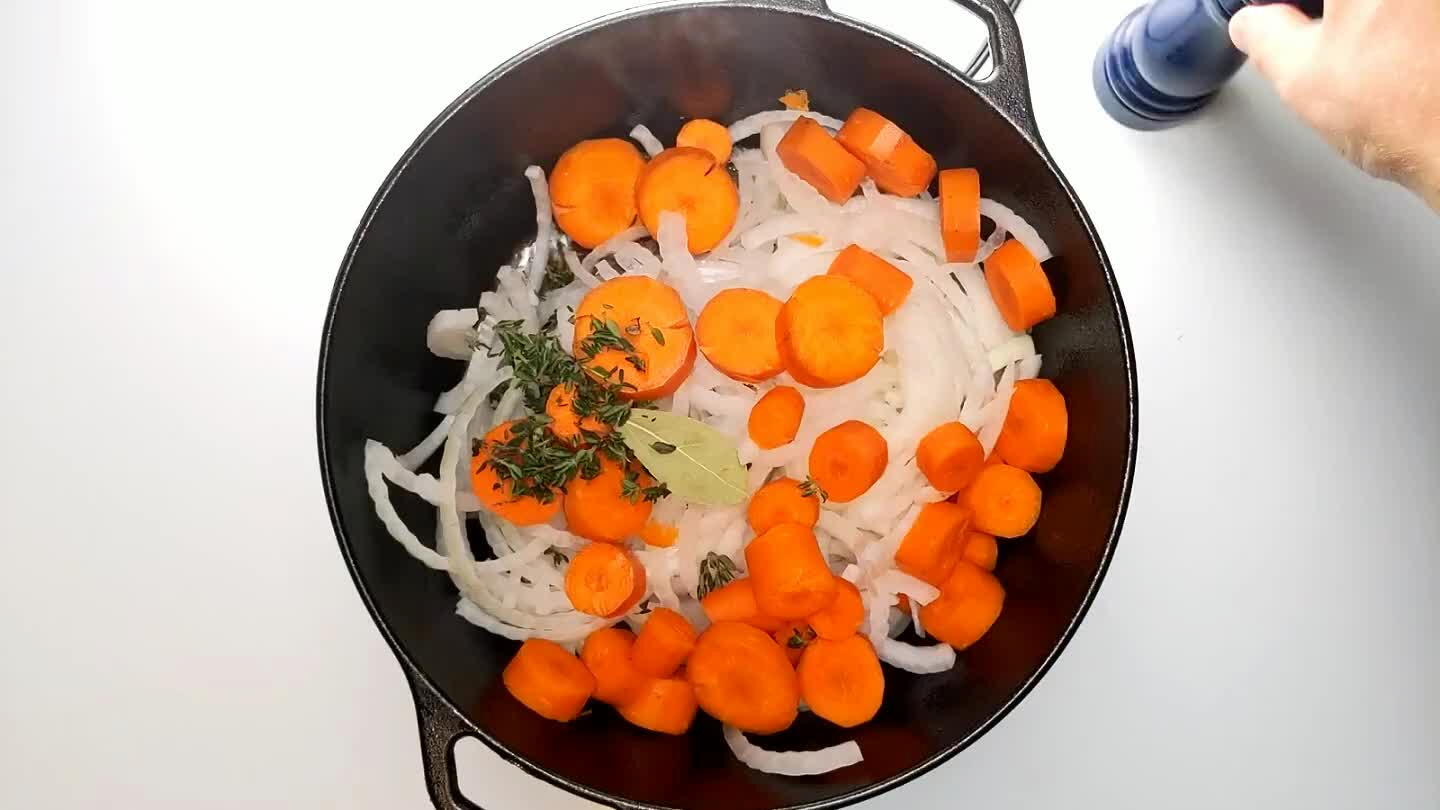 Add some black pepper.
Add some water, just enough that you can see the liquid through the onions and the meat is submerged. The onions will give off some moisture as they cook and you don't want to completely drown the dish.
Simmer until beef is cooked through and carrots are tender, about 45 minutes or so. Season with salt and pepper. This dish goes great with a little horseradish too.