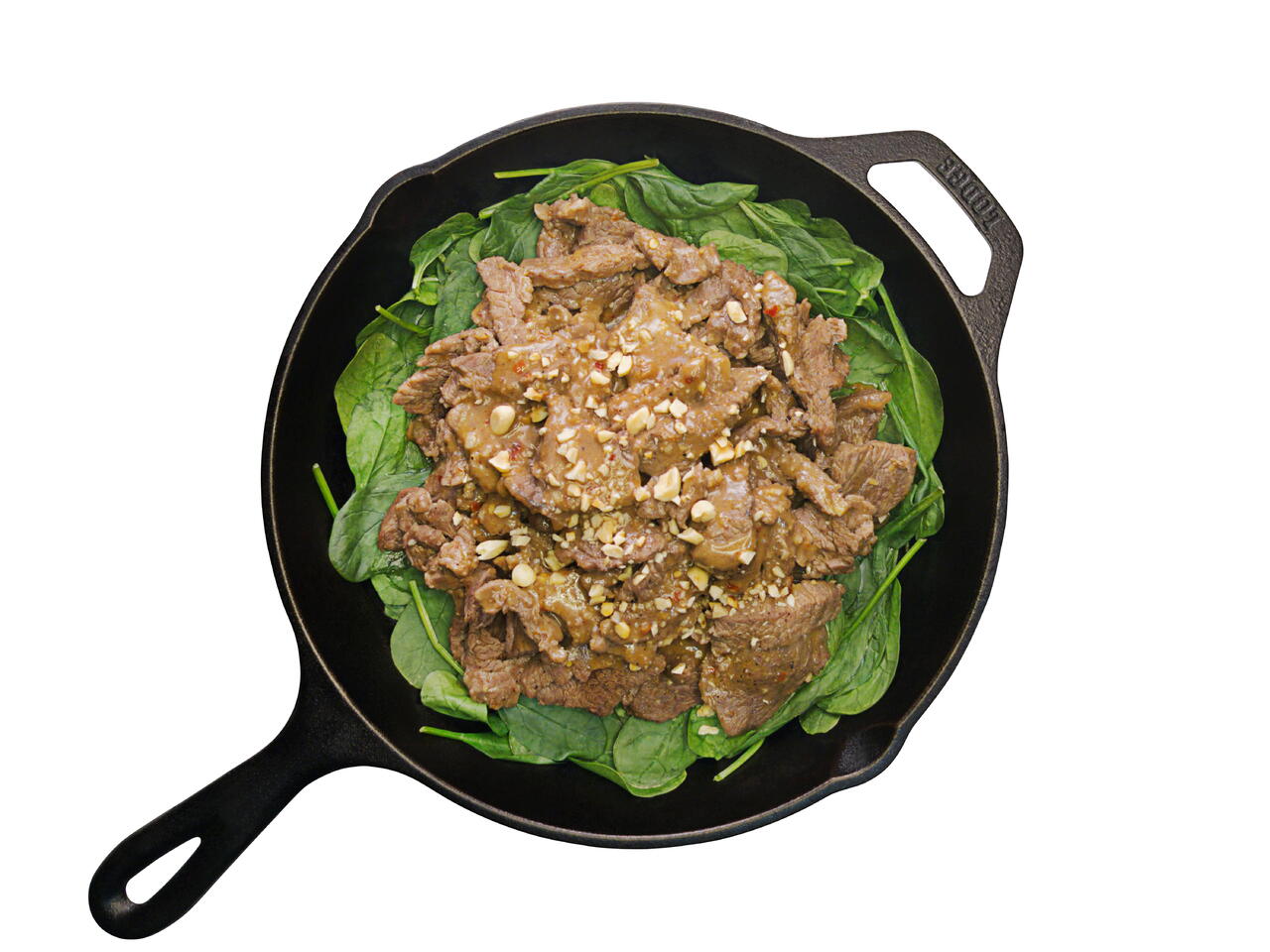 What you will need
6 oz. Peanut Sauce
1 lb. Skirt Steak or Flank Steak
5 oz. Washed Spinach
10 oz. Microwaveable Rice
(Nutritional facts 233 calories, 6.63 g fat, 28.4 g carbohydrates, 13.82 g protein, 25 mg cholesterol, 242 mg sodium)
How to cook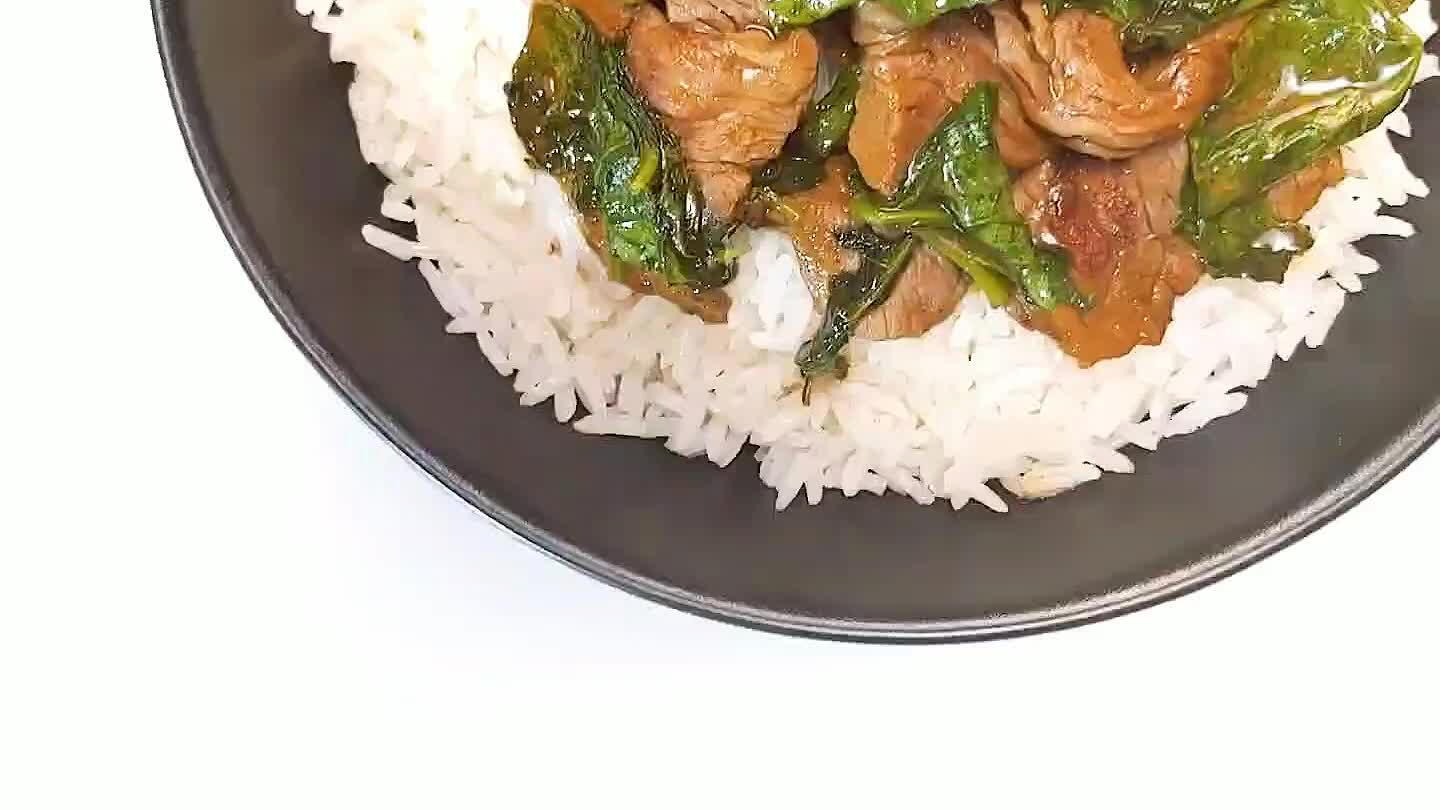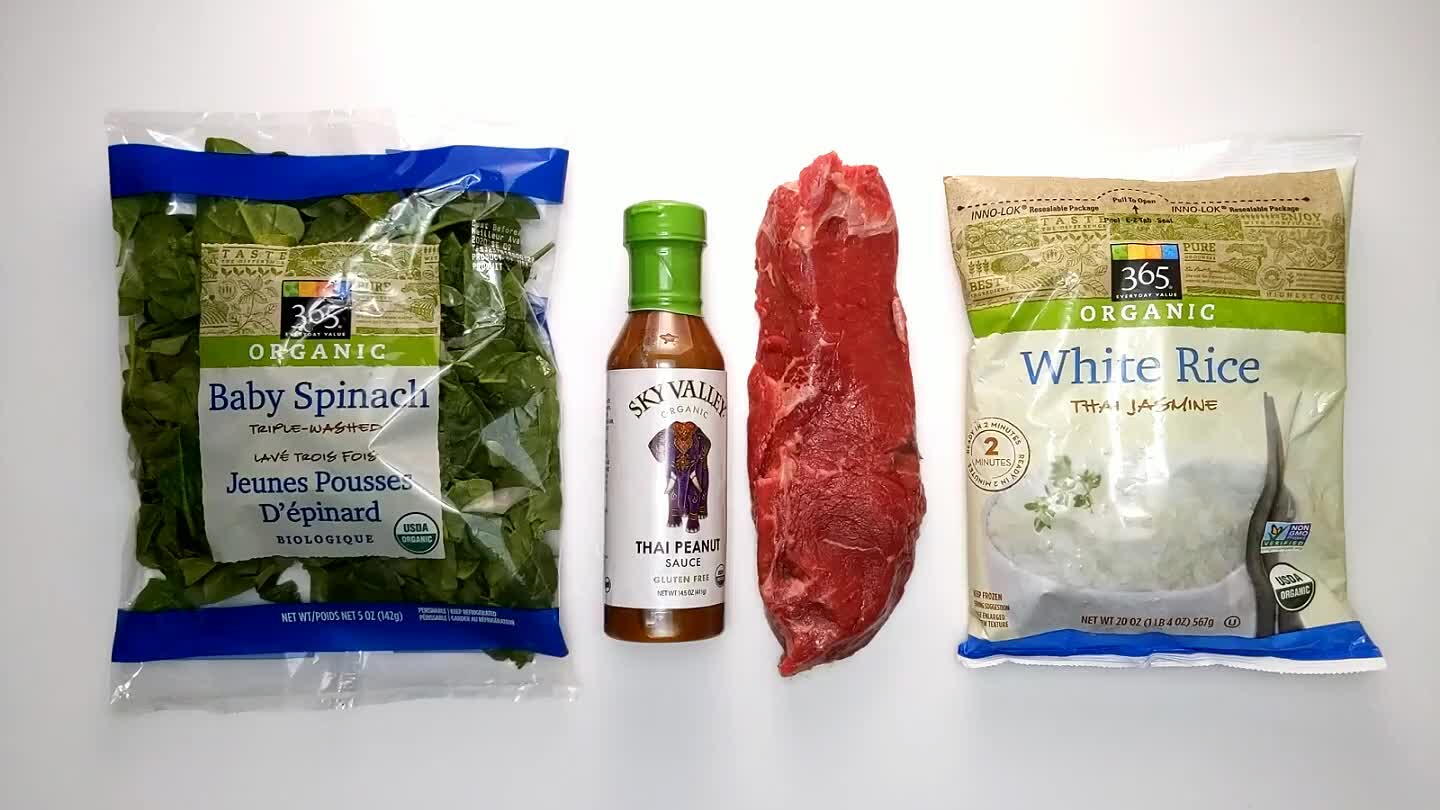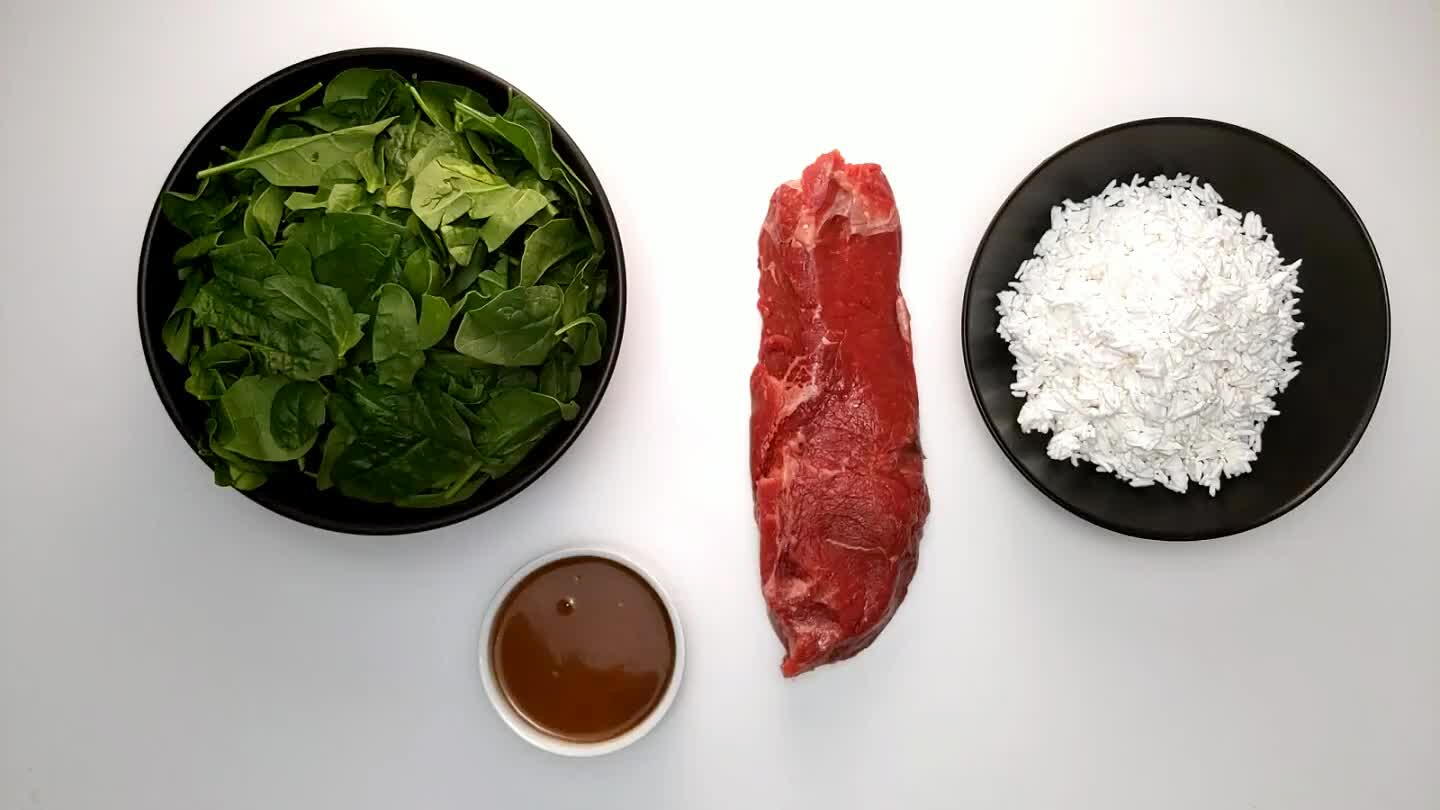 Slice the steak thinly against the grain. Just about any steak should work fine for this recipe, as long as you slice against the grain.
Pour a slick of oil into a heavy skillet over high heat.
When the oil is hot enough that it sizzles when a piece of beef is placed in the pan, you can add all of the beef. Cook over high until the meat is lightly caramelized and very little red is visible.
Stir in the peanut sauce. Simmer for 3-5 minutes to finish cooking the beef.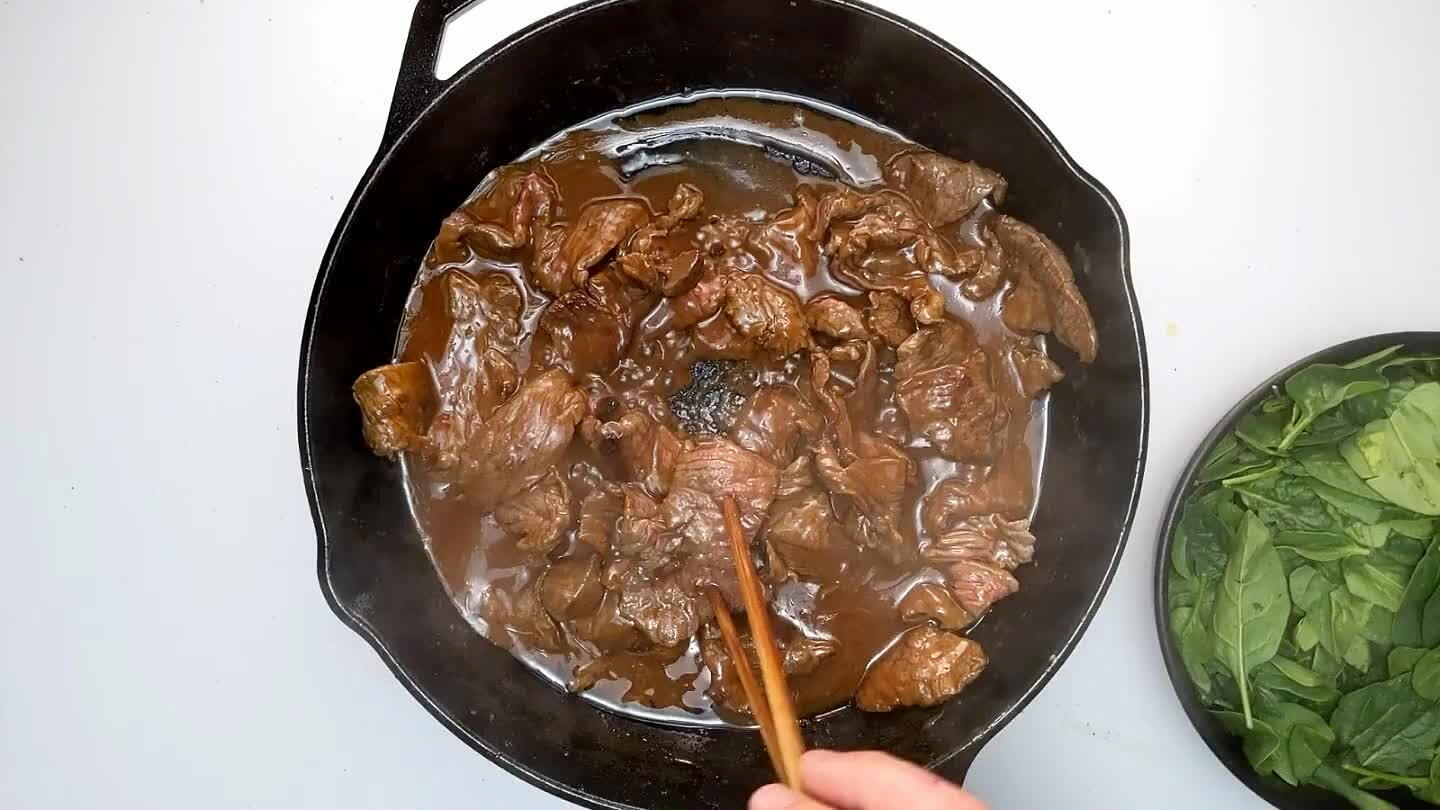 Stir in the spinach. Cook just long enough to wilt the spinach. Then serve over rice.