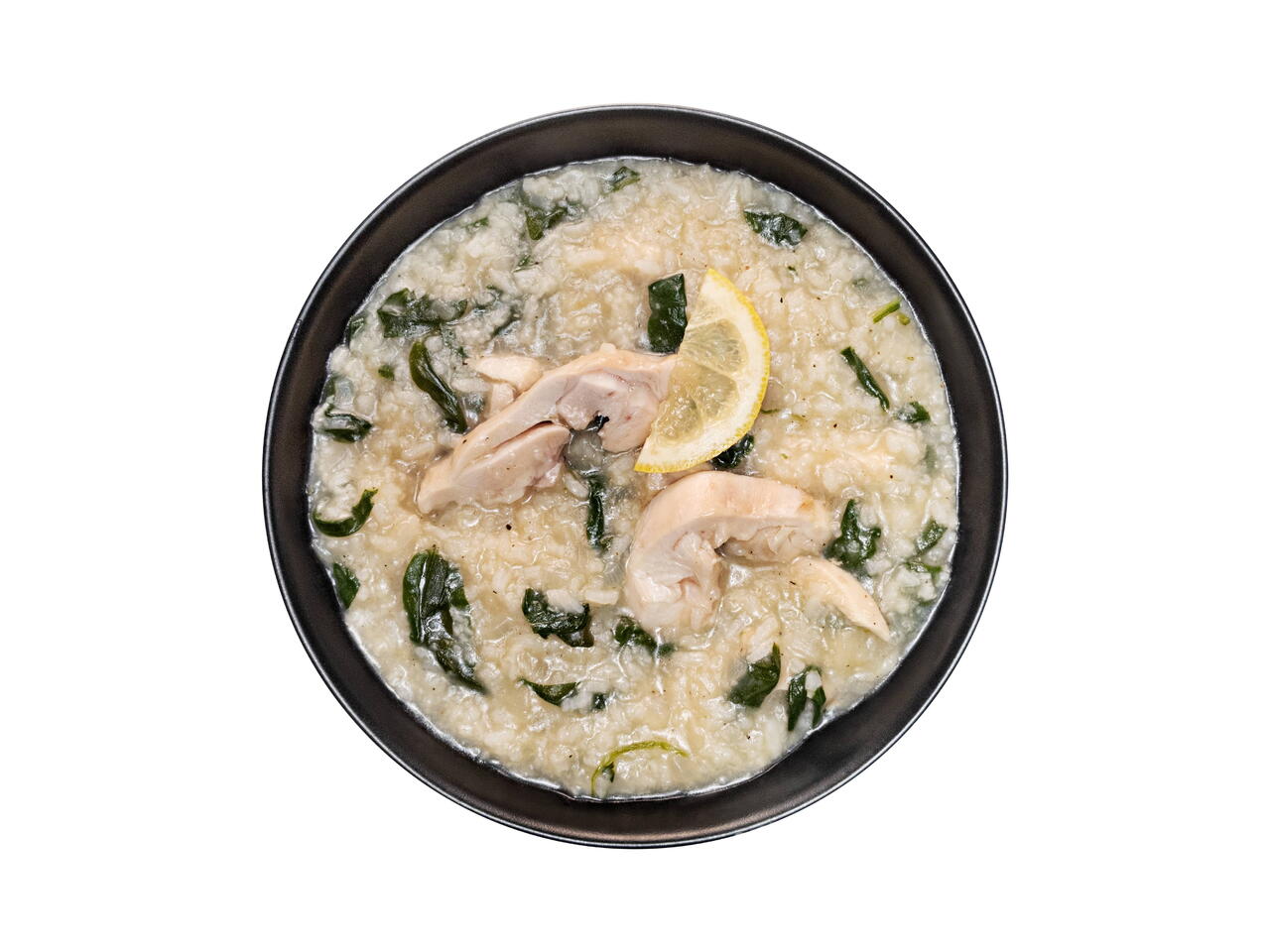 4 portions
40m
A simple combination of protein and starch that is always and supremely comforting. This is one of my go-to meals in the cold season. It takes virtually no energy to make, tastes great, reheats well, and just feels good to eat.
What you will need
1 Yellow Onion
2 Tbsp Toasted Sesame Oil
1 cup White Rice
8 cups Water
1 lb. Boneless Skinless Chicken Thighs
5 oz. Baby Spinach
1 Lemon
Salt
Black Pepper
(Nutritional facts 91 calories, 4.88 g fat, 8.33 g carbohydrates, 3.59 g protein, 13 mg cholesterol, 290 mg sodium)
How to cook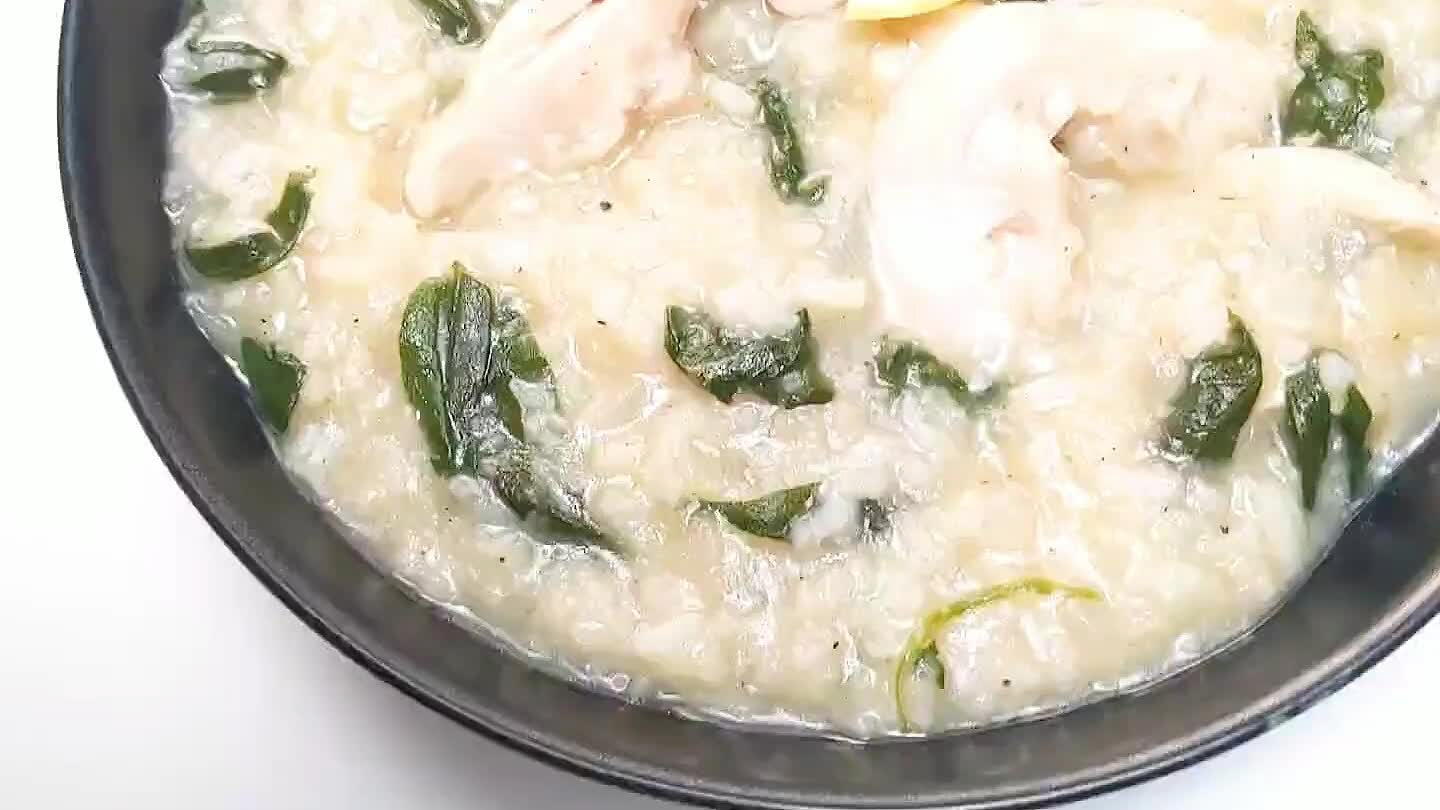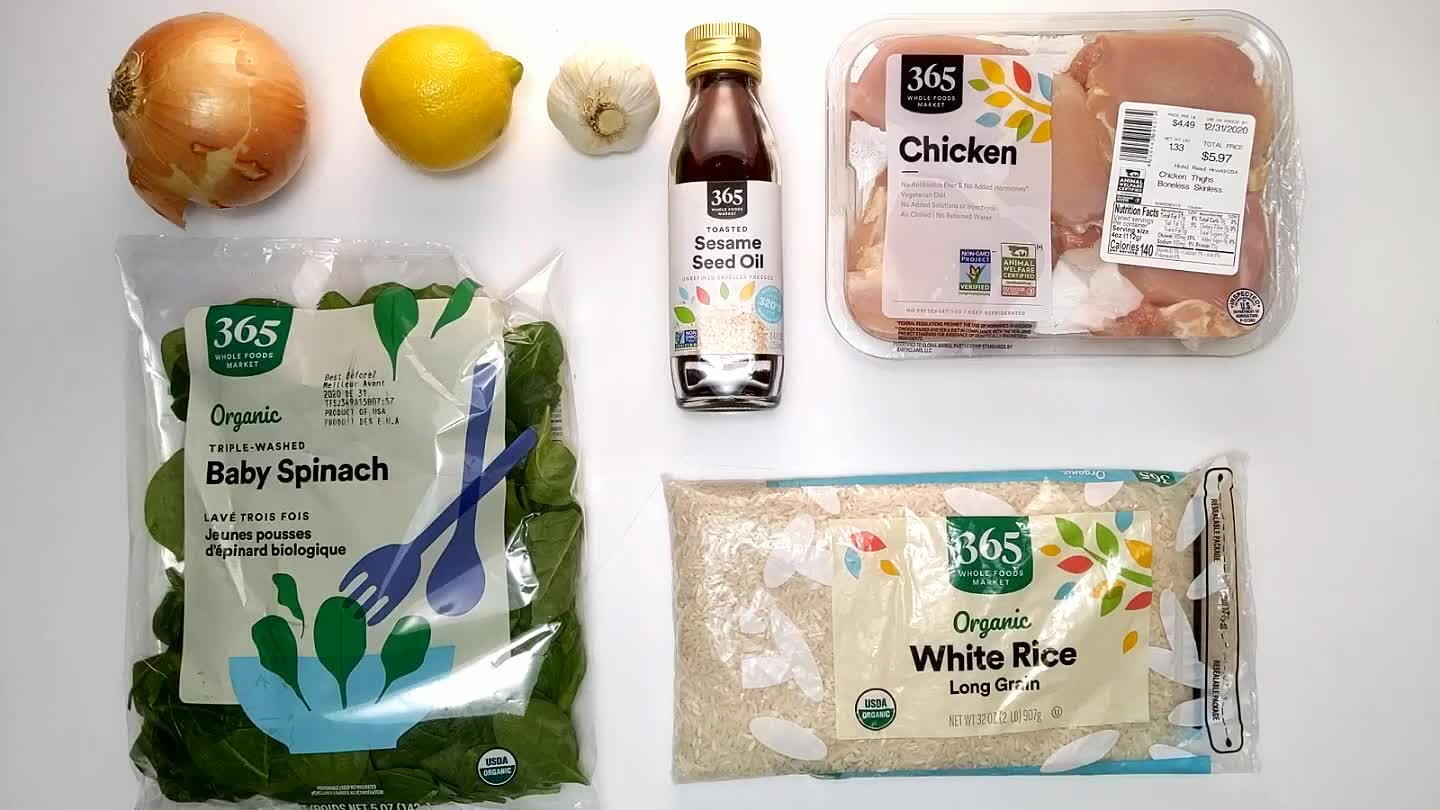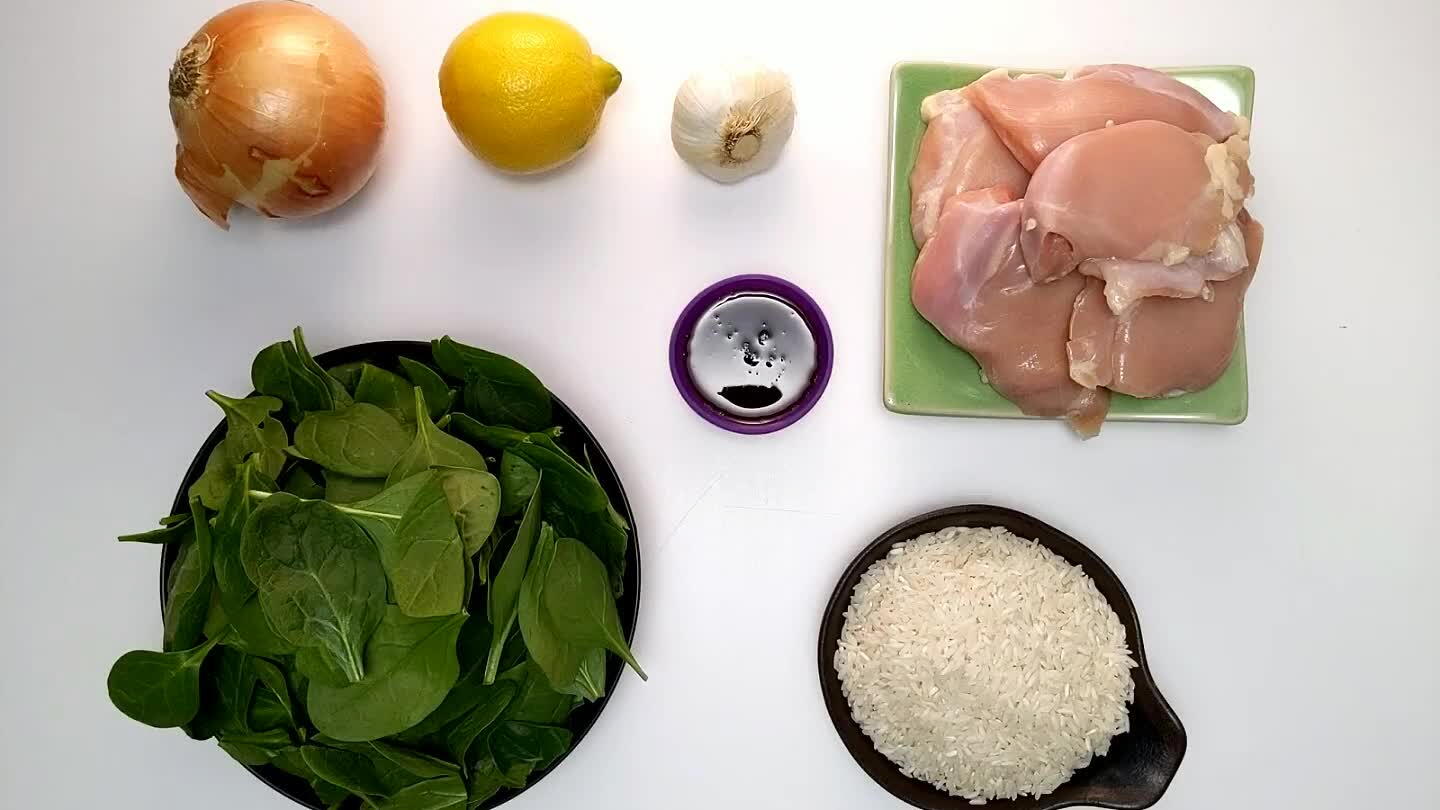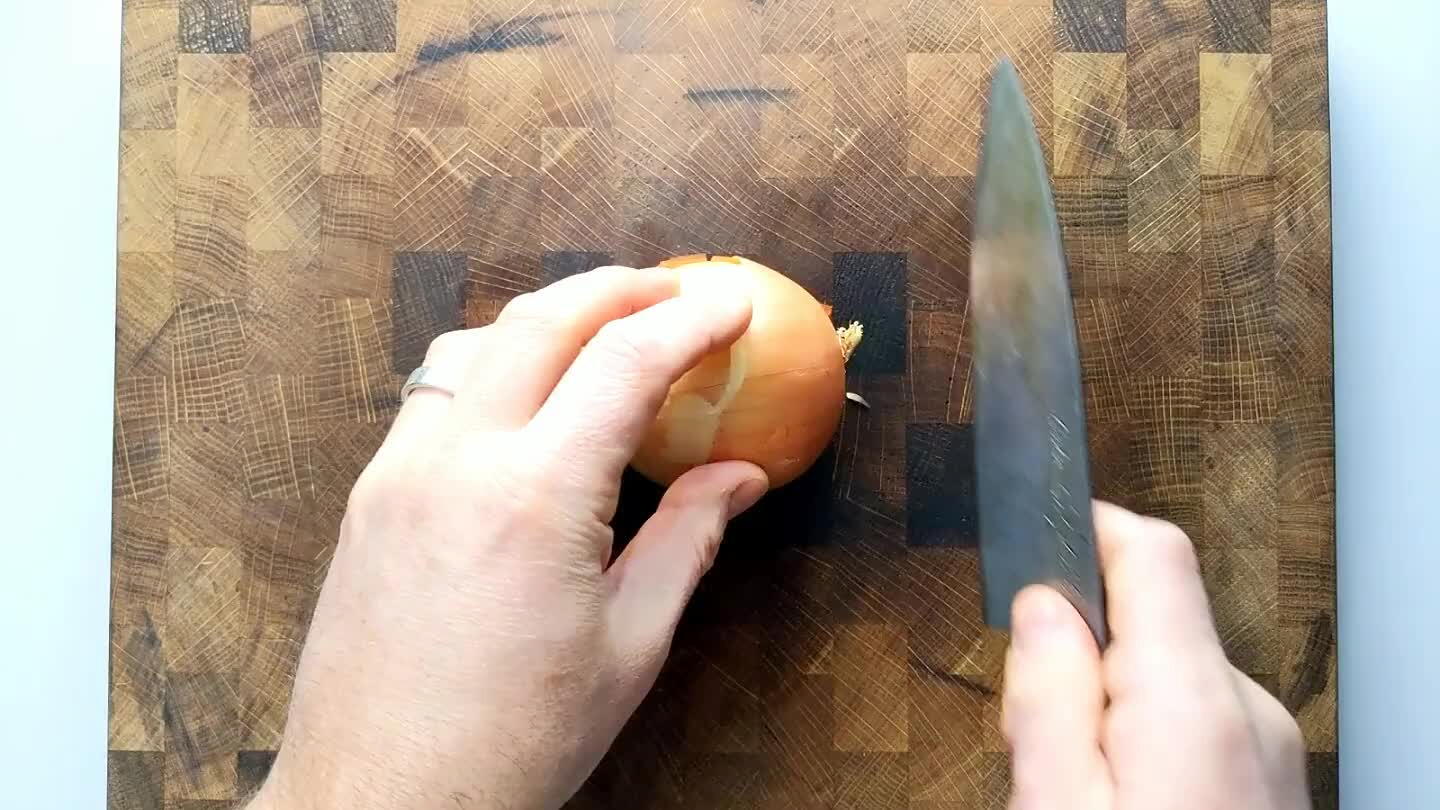 Dice the onion as finely as possible. Remove the stem tip and slice in half through the stem to root axis. Slice finely from the top, perpendicular to the sliced stem face without cutting through the root end. Then slice into the stem face several times with the blade parallel to the board to complete a hatch pattern. Slice again from the top perpendicular to the previous slice to dice finely.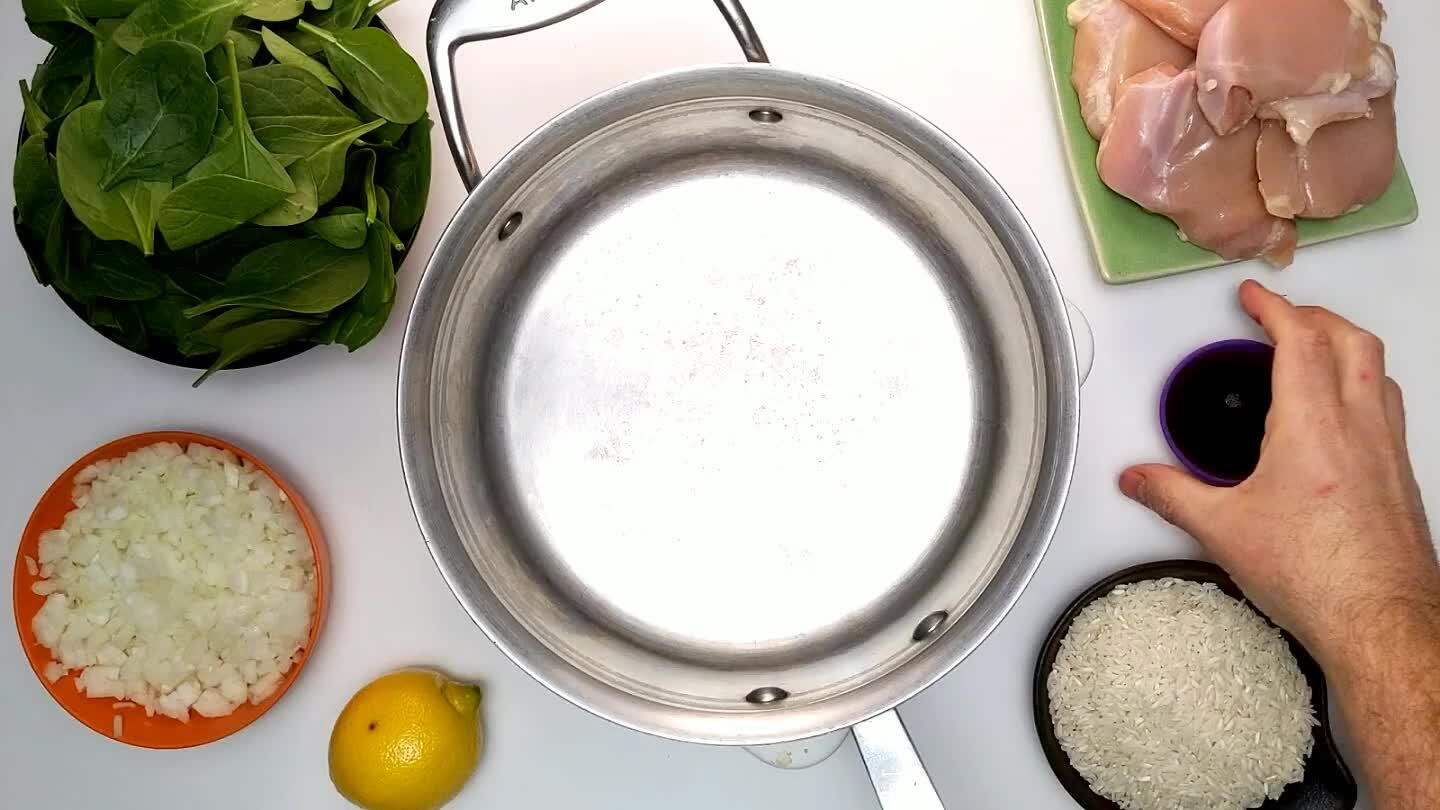 Heat the oil in a saucepan over medium heat.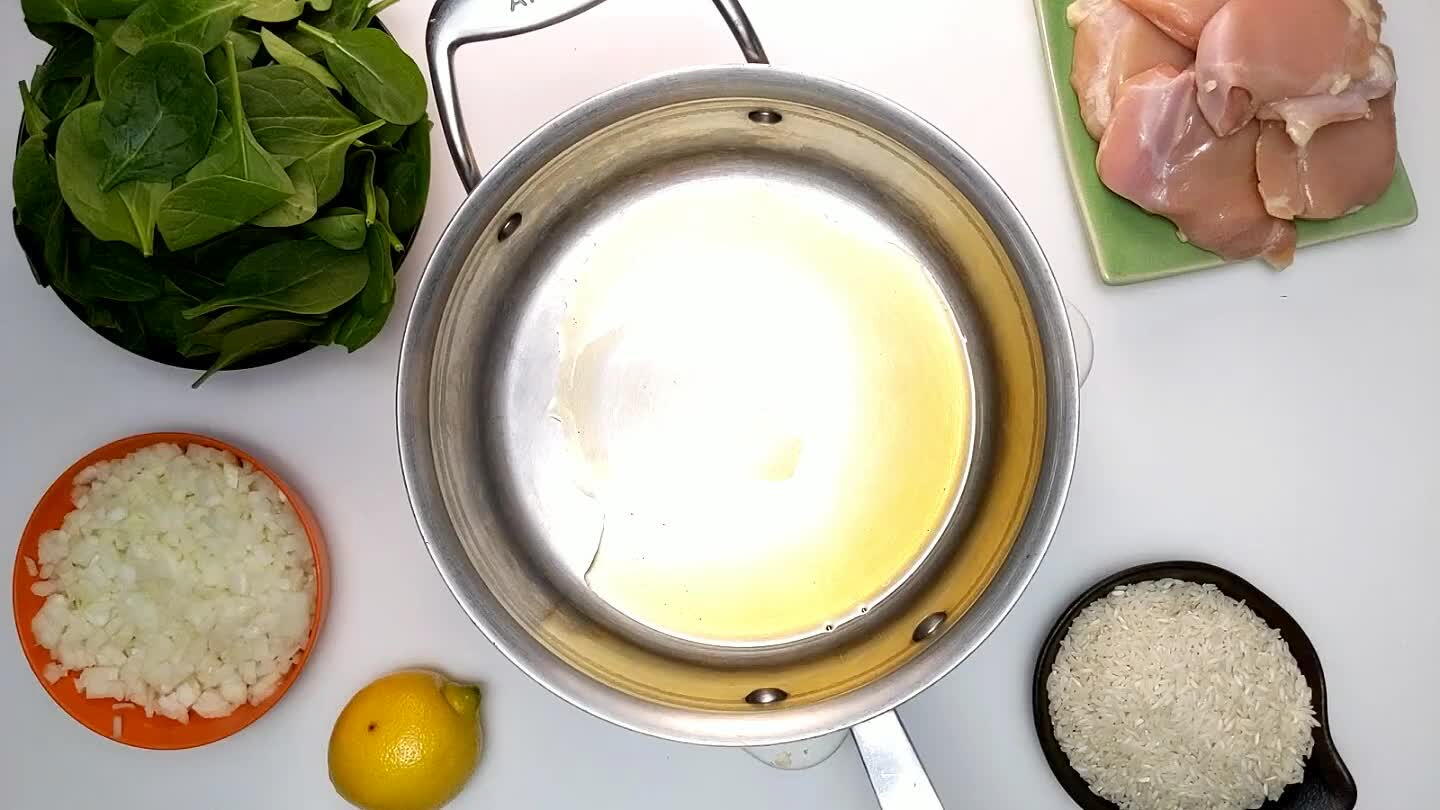 Add the diced onion and cook, stirring frequently, until onion is tender.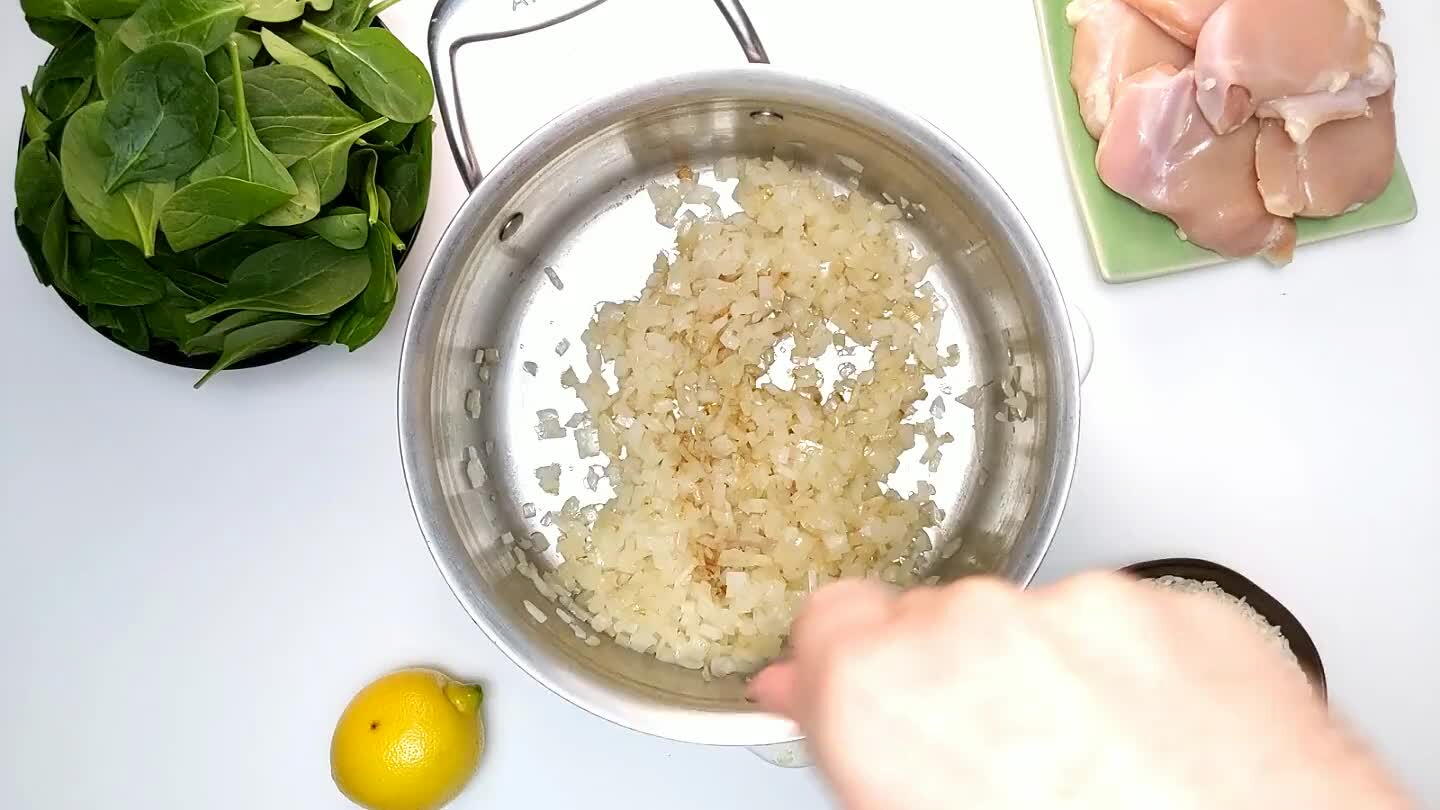 Add the rice.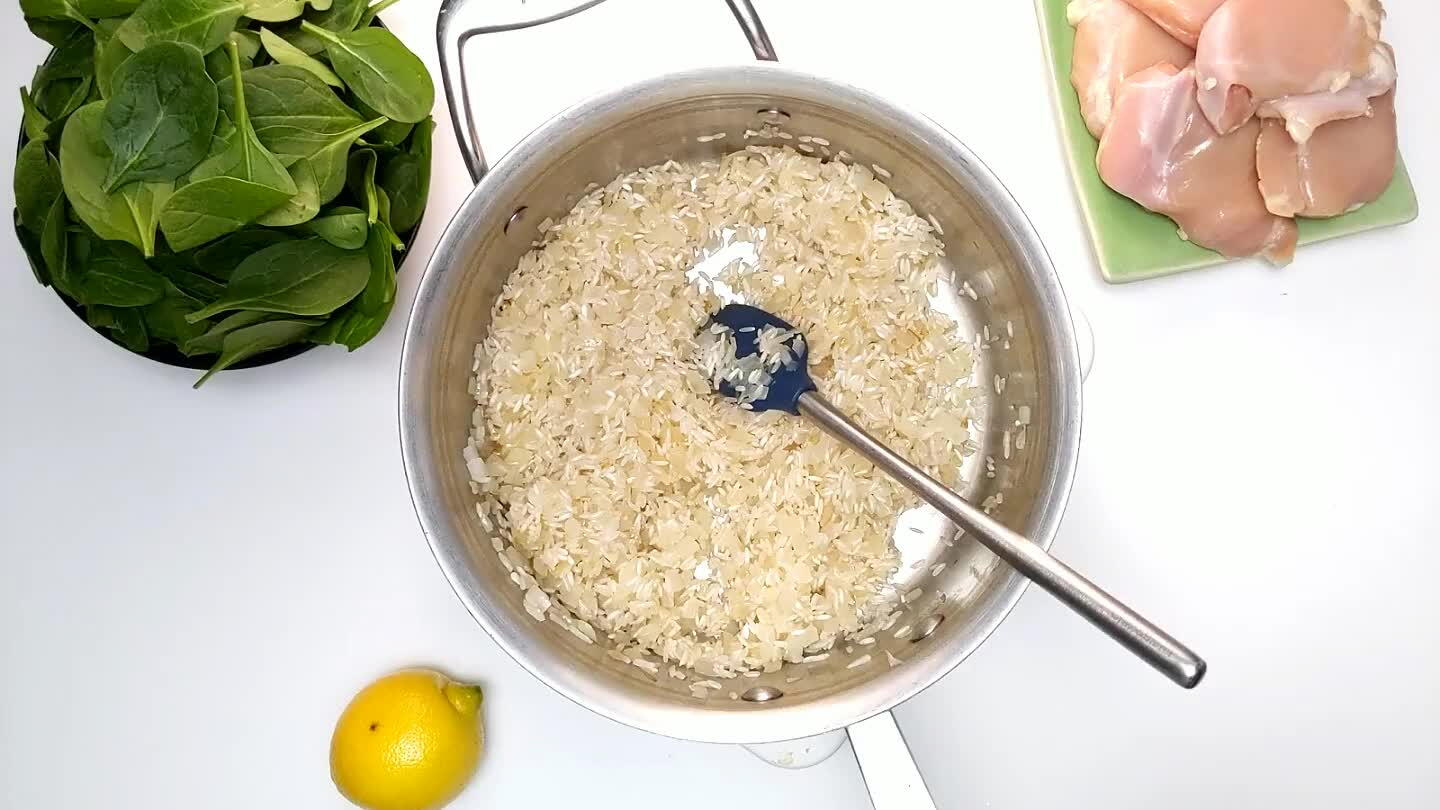 Add the water and bring to a simmer.
Add the chicken thighs. Simmer for about 15 minutes, stirring occasionally.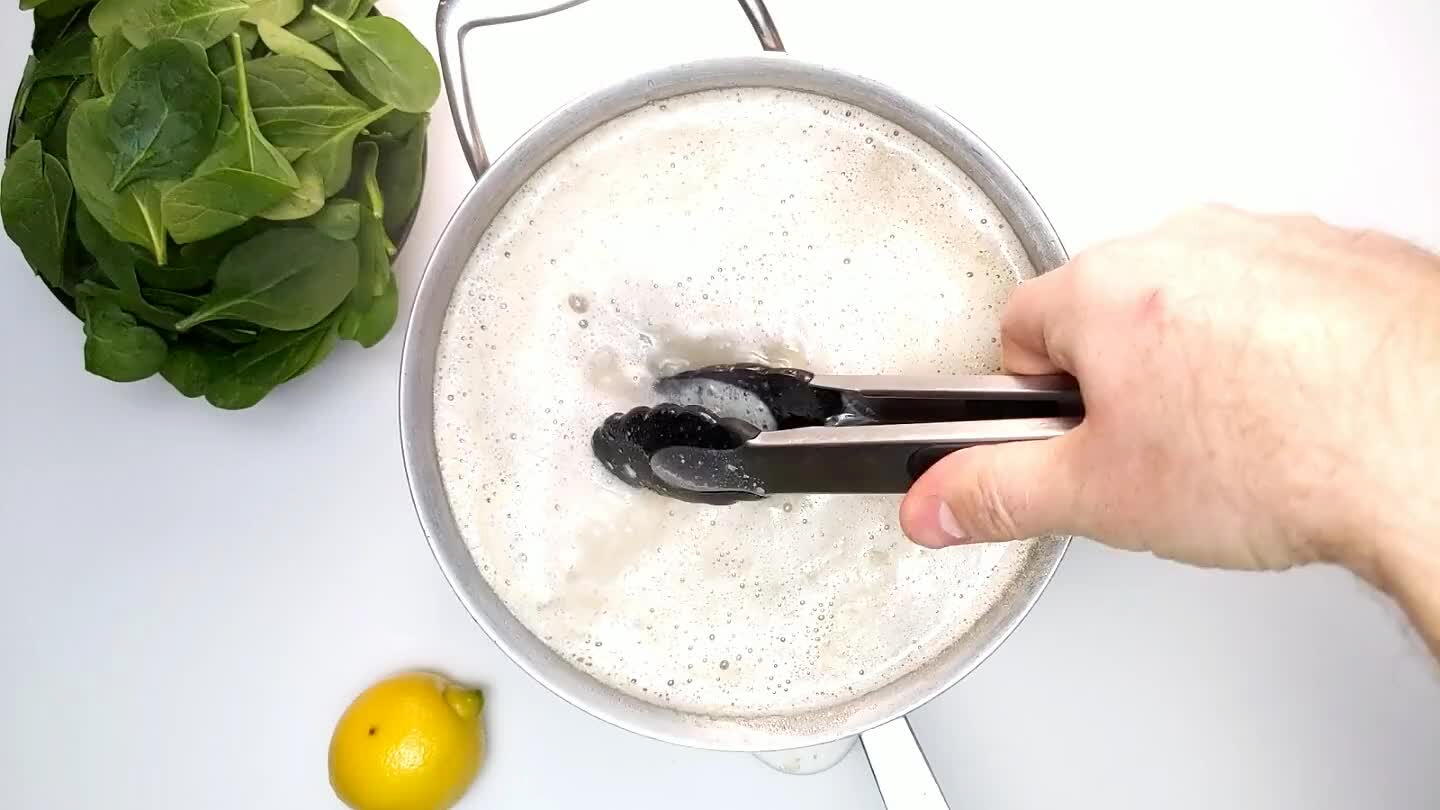 After 15 minutes, the chicken should be cooked through. Remove the thighs from the pot and slice them into strips.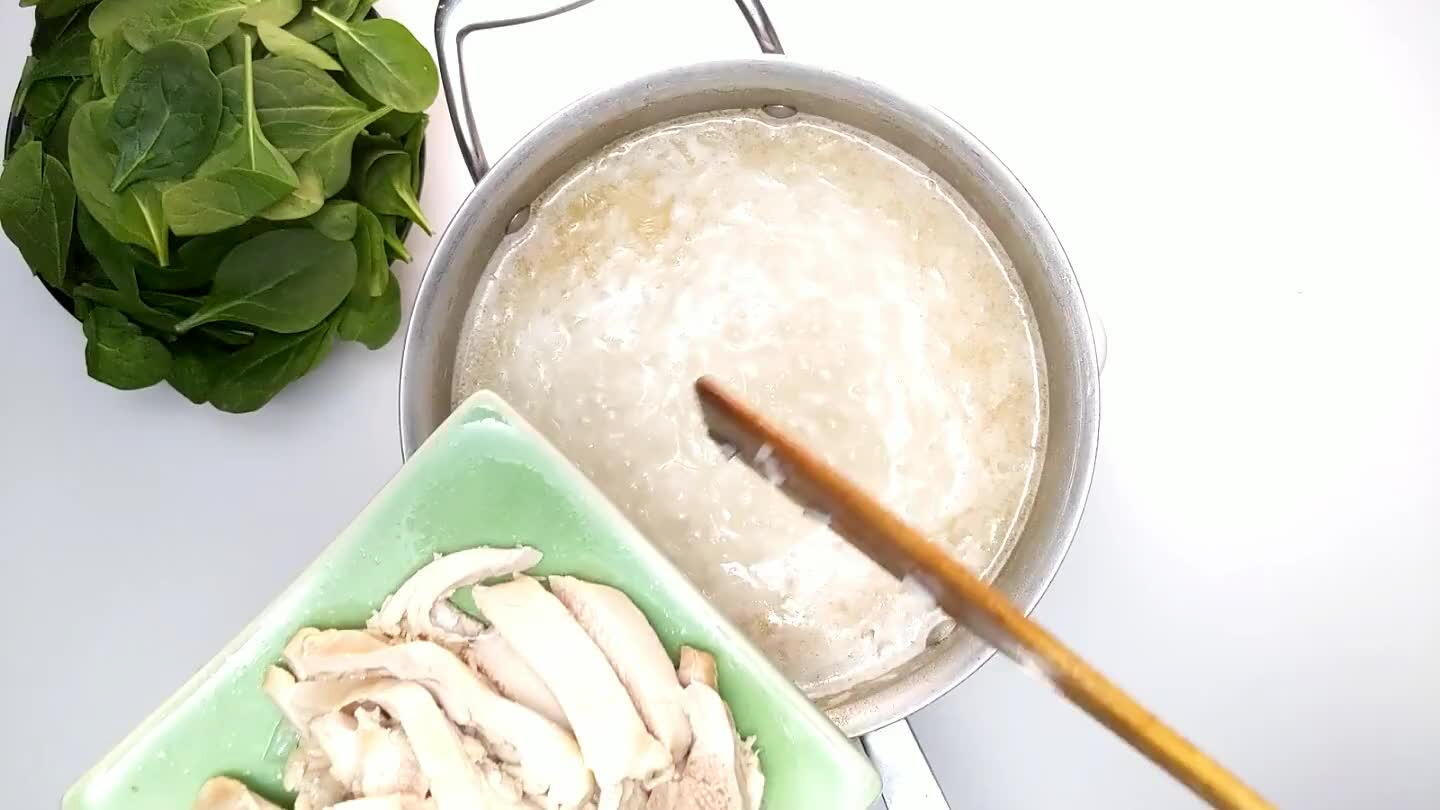 Simmer for another 10 minutes or so until the rice is fully cooked. Stir frequently and scrape the bottom of the pot. Then return the chicken slices to the pot and stir.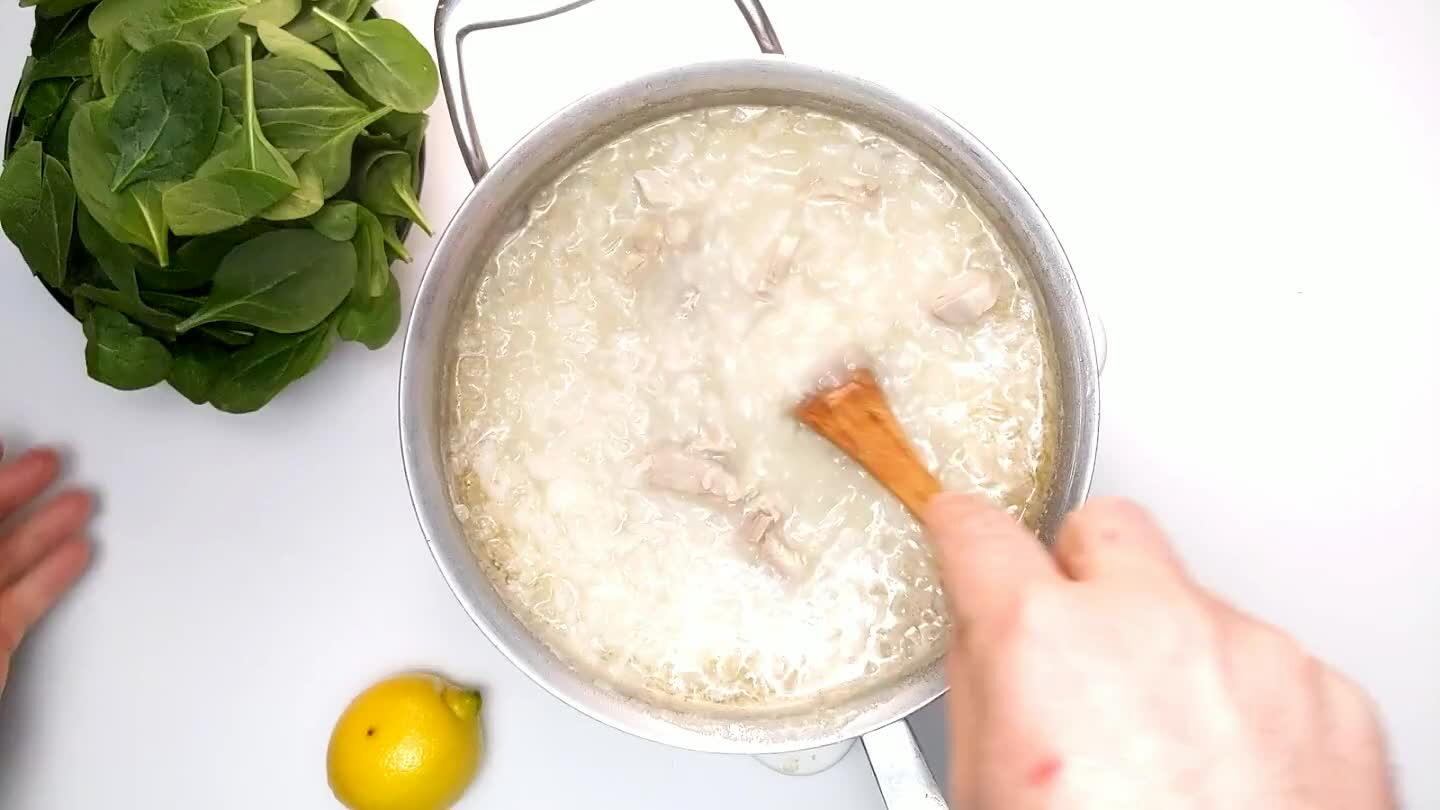 Stir in the washed spinach.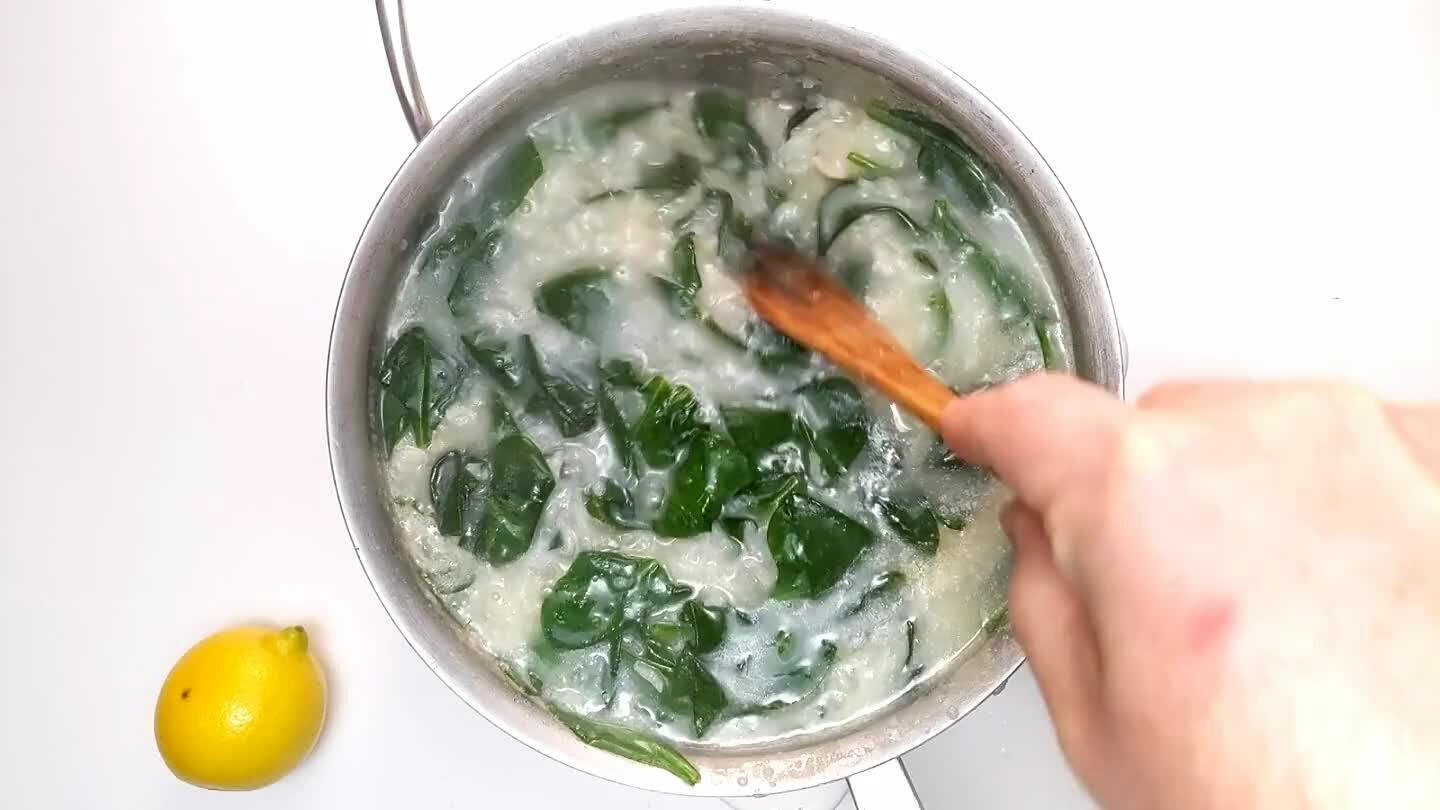 Add a little lemon juice to taste.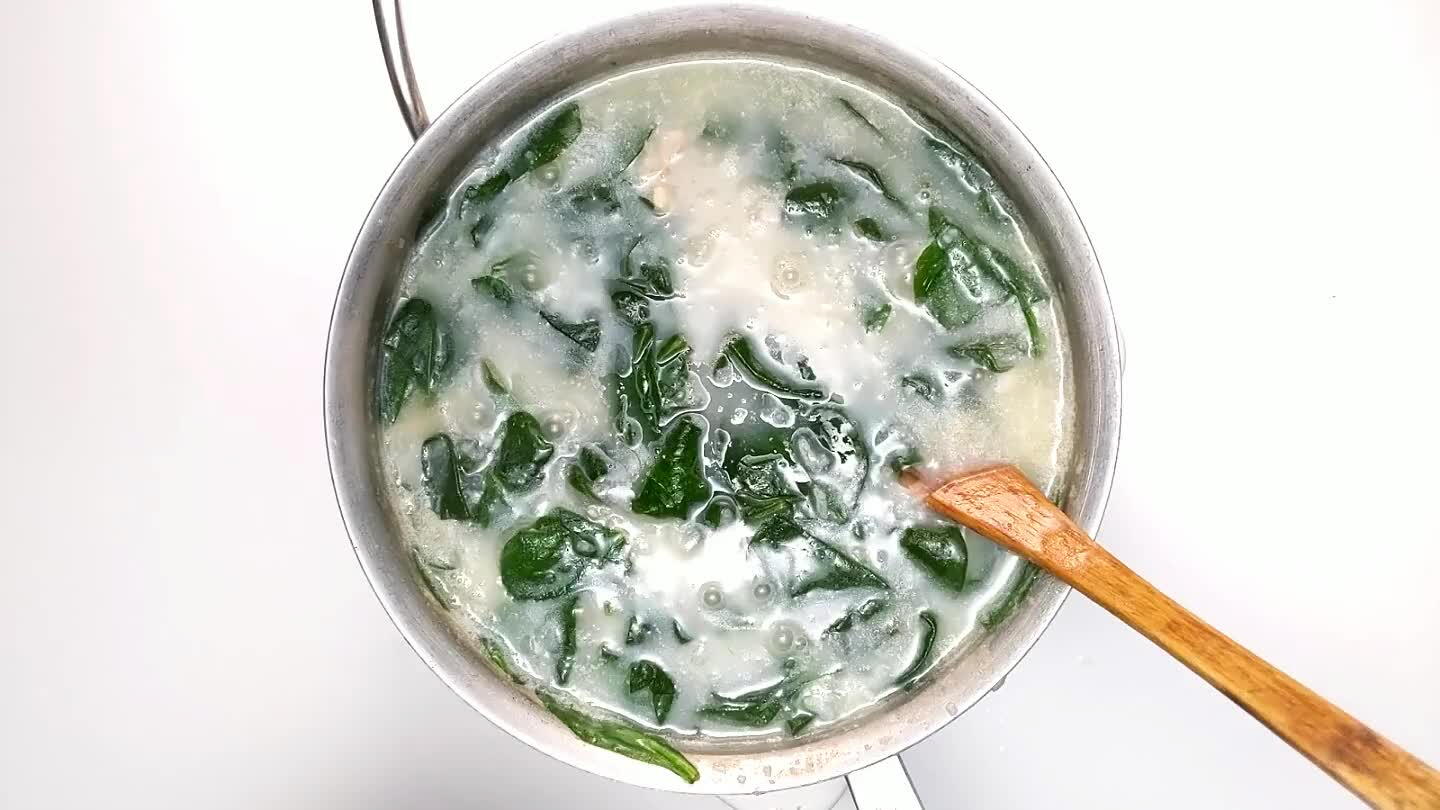 Season with salt and pepper as desired.