Easy Chicken Swimming Rama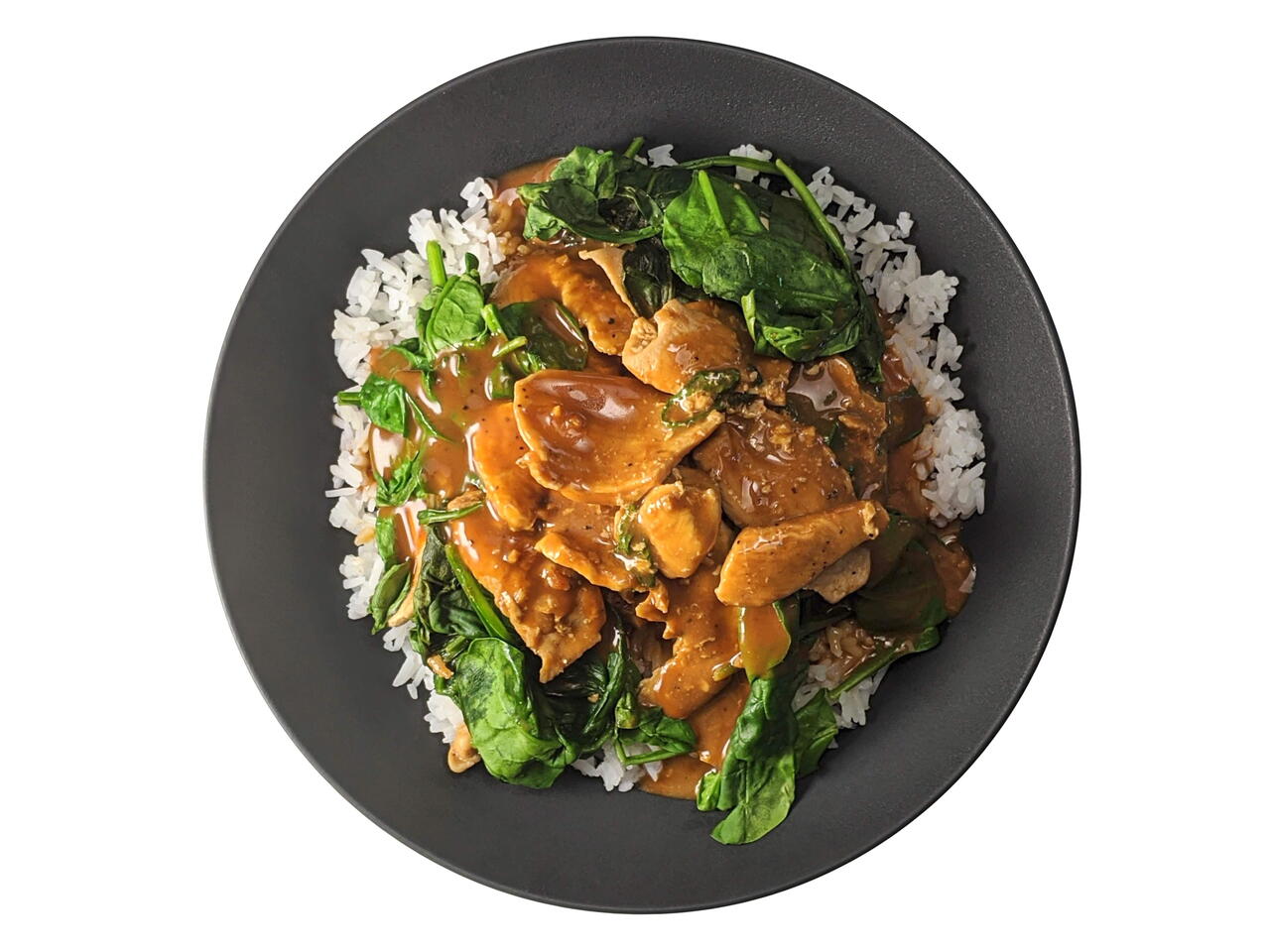 4 portions
15m
This is one of my favorite Thai dishes. With store-bought peanut sauce, this recipe is ready in minutes!
What you will need
10 oz Peanut Sauce
4 Boneless Skinless Chicken Breasts
2 lb Microwaveable Rice
8 oz Washed Spinach
(Nutritional facts 223 calories, 1.57 g fat, 42.25 g carbohydrates, 8.92 g protein, 11 mg cholesterol, 624 mg sodium)
How to cook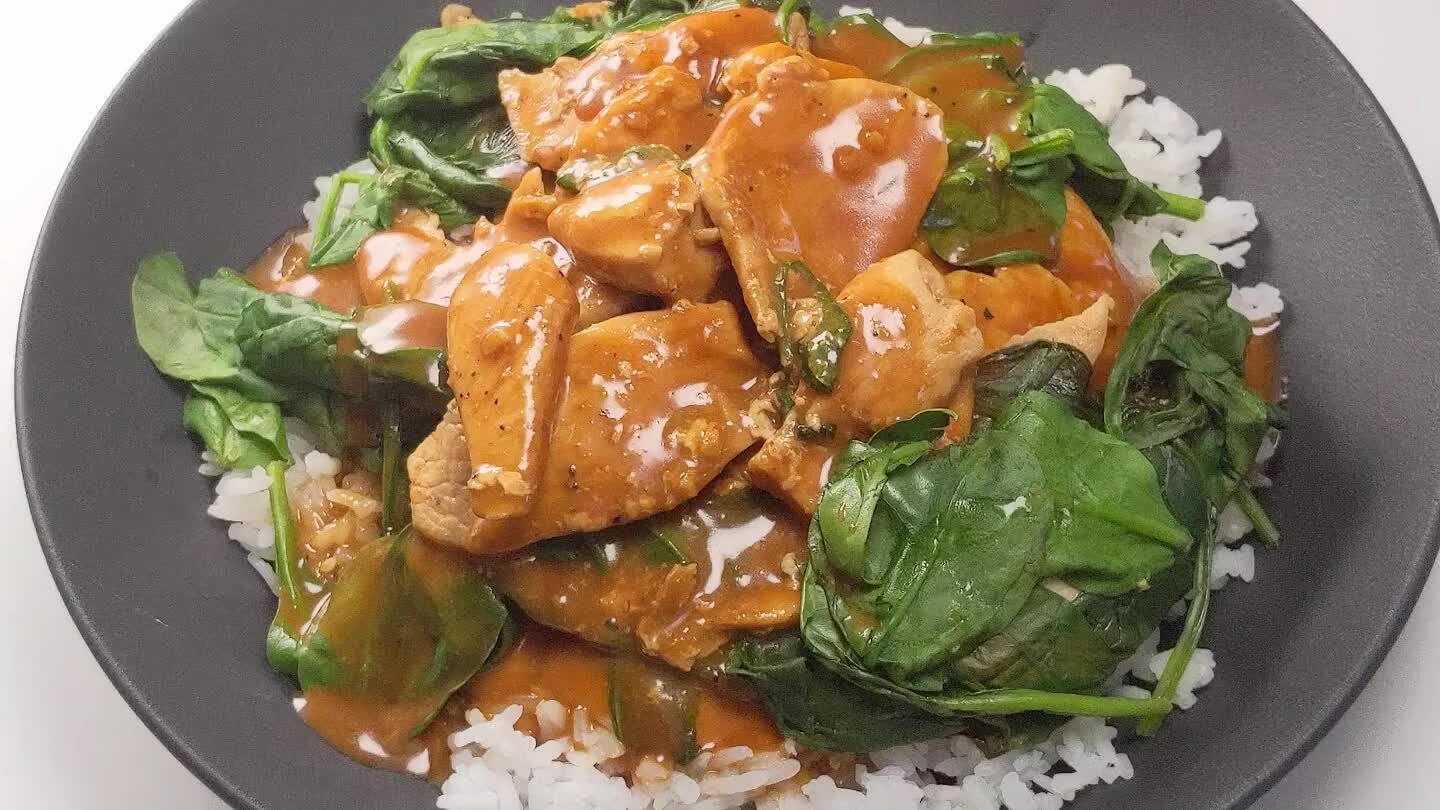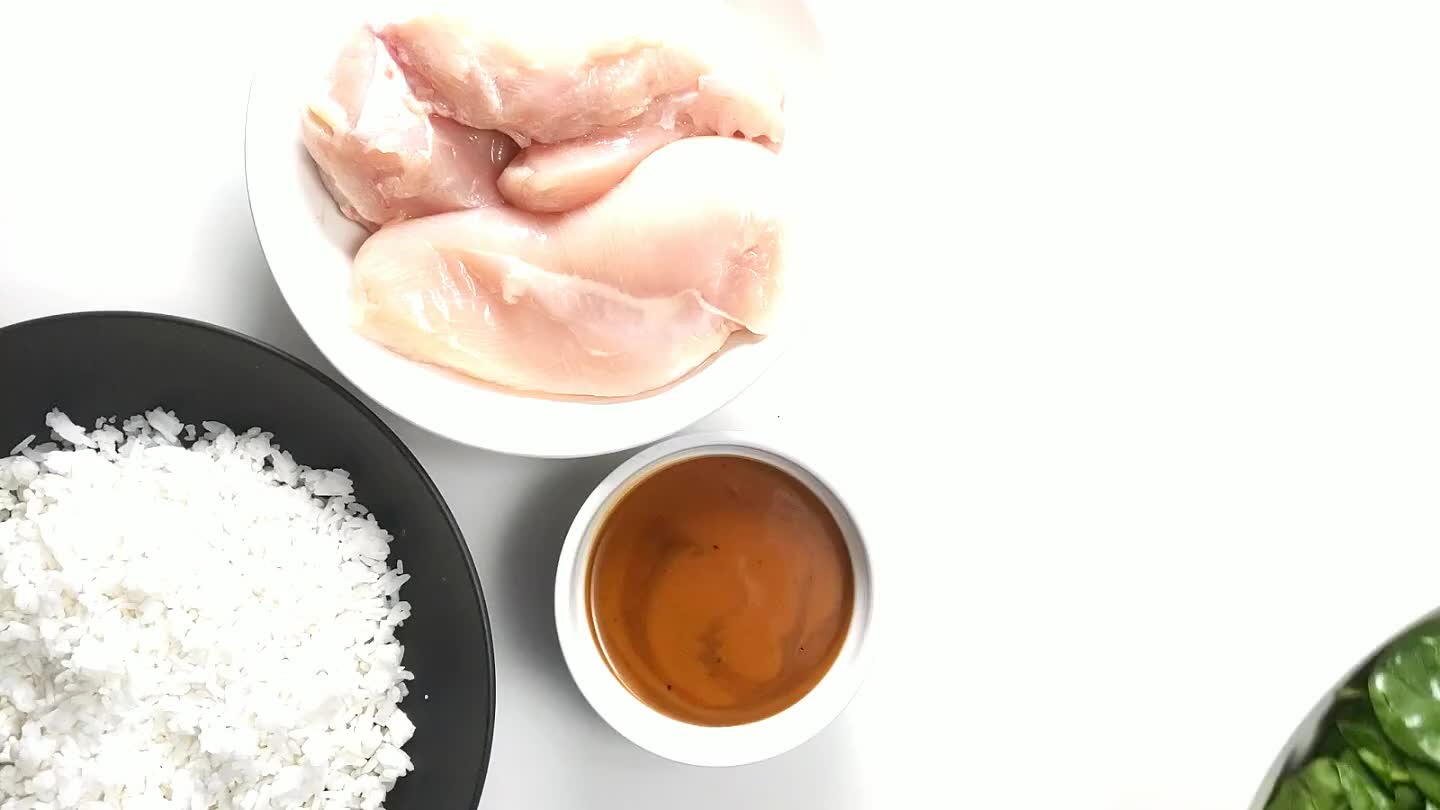 Gather and portion all ingredients.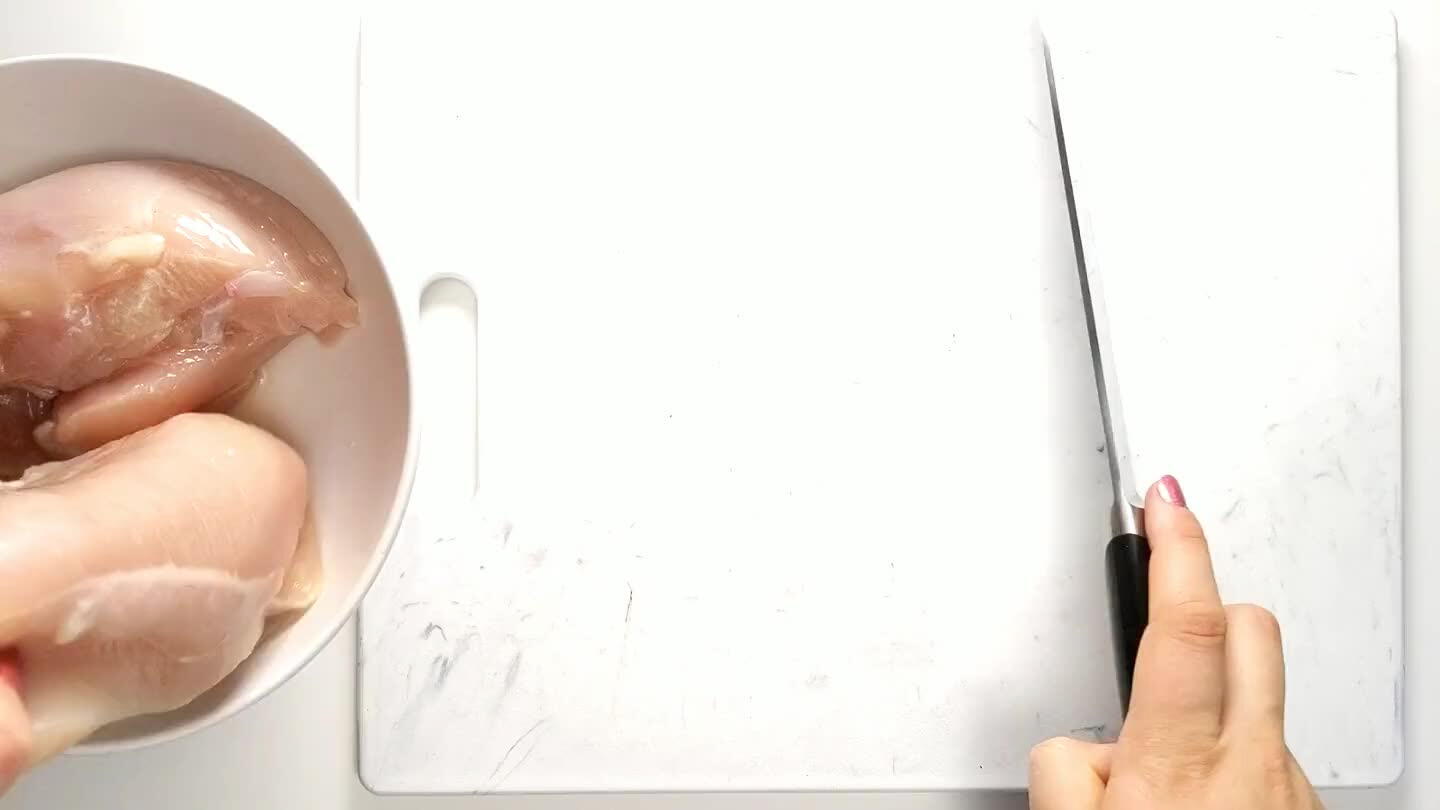 Slice the chicken using a sharp knife into thin strips.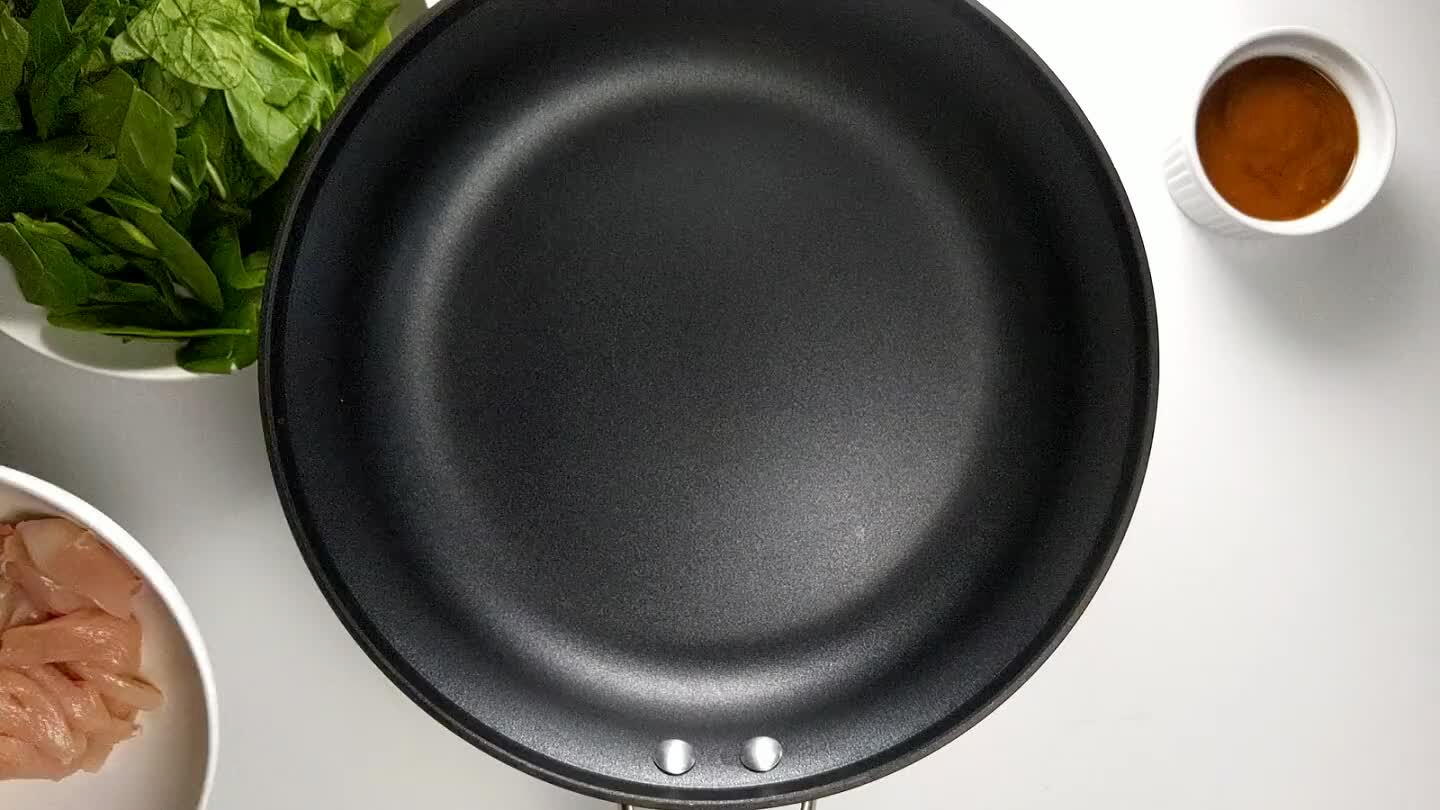 Warm a non-stick skillet and add the raw chicken strips. Cook for about 5 minutes turning every so often.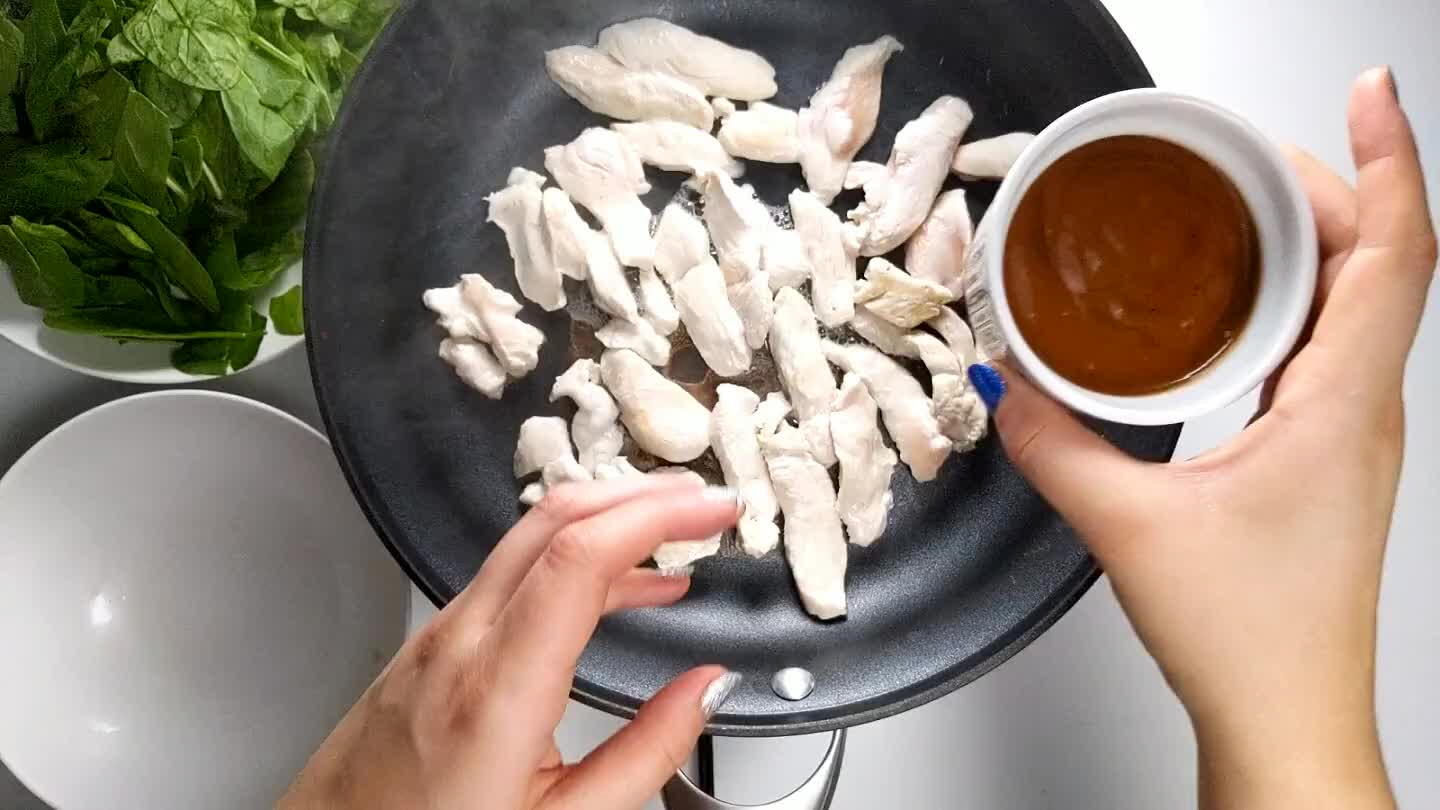 Add half of the peanut sauce to the chicken. If your peanut sauce is quite thick, you may need to add a bit of water to thin it and coat the chicken.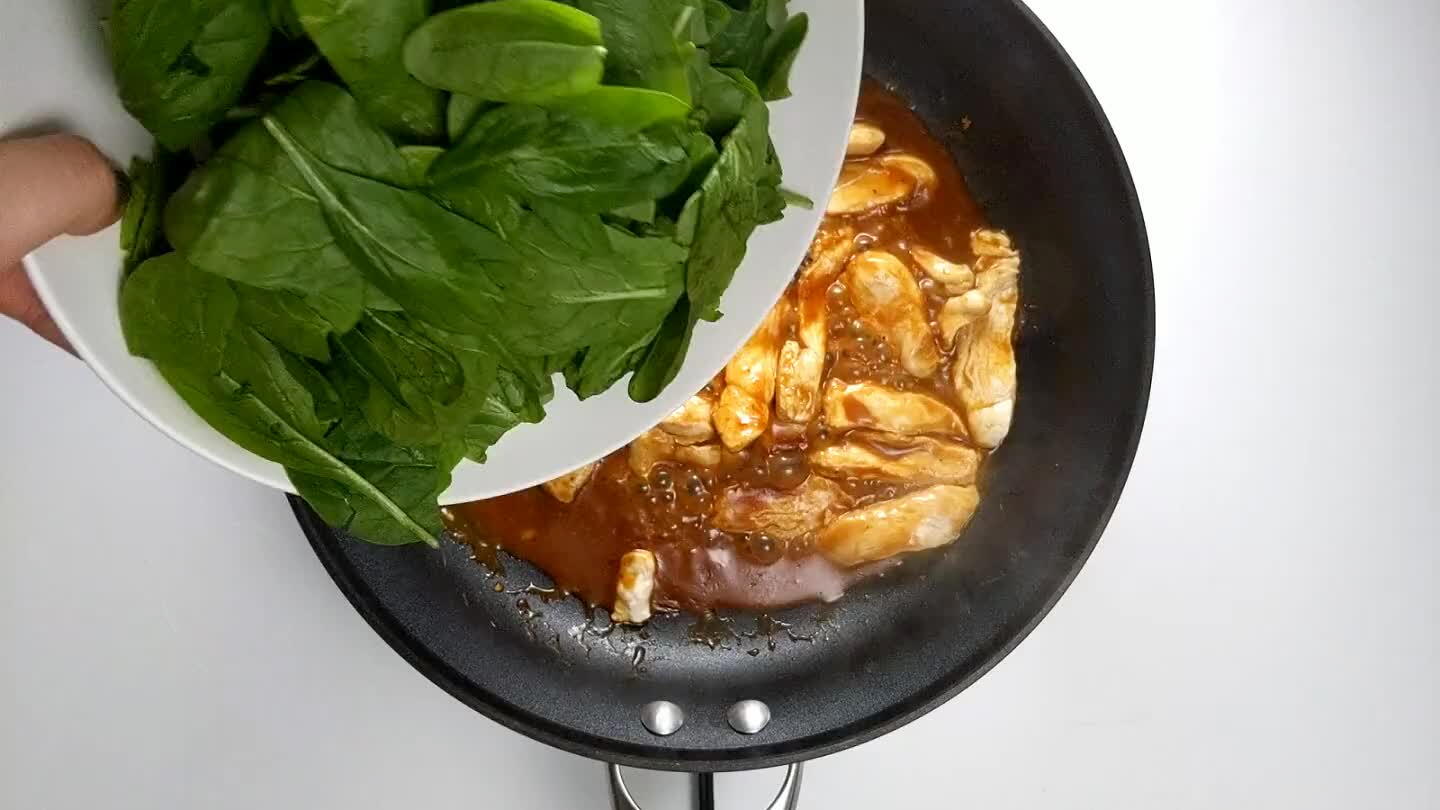 Add the spinach to the top of the chicken in the pan and cover with a lid. Leave the lid on for 3 minutes and let the spinach steam slightly. Remove the lid, and you are ready to serve over rice!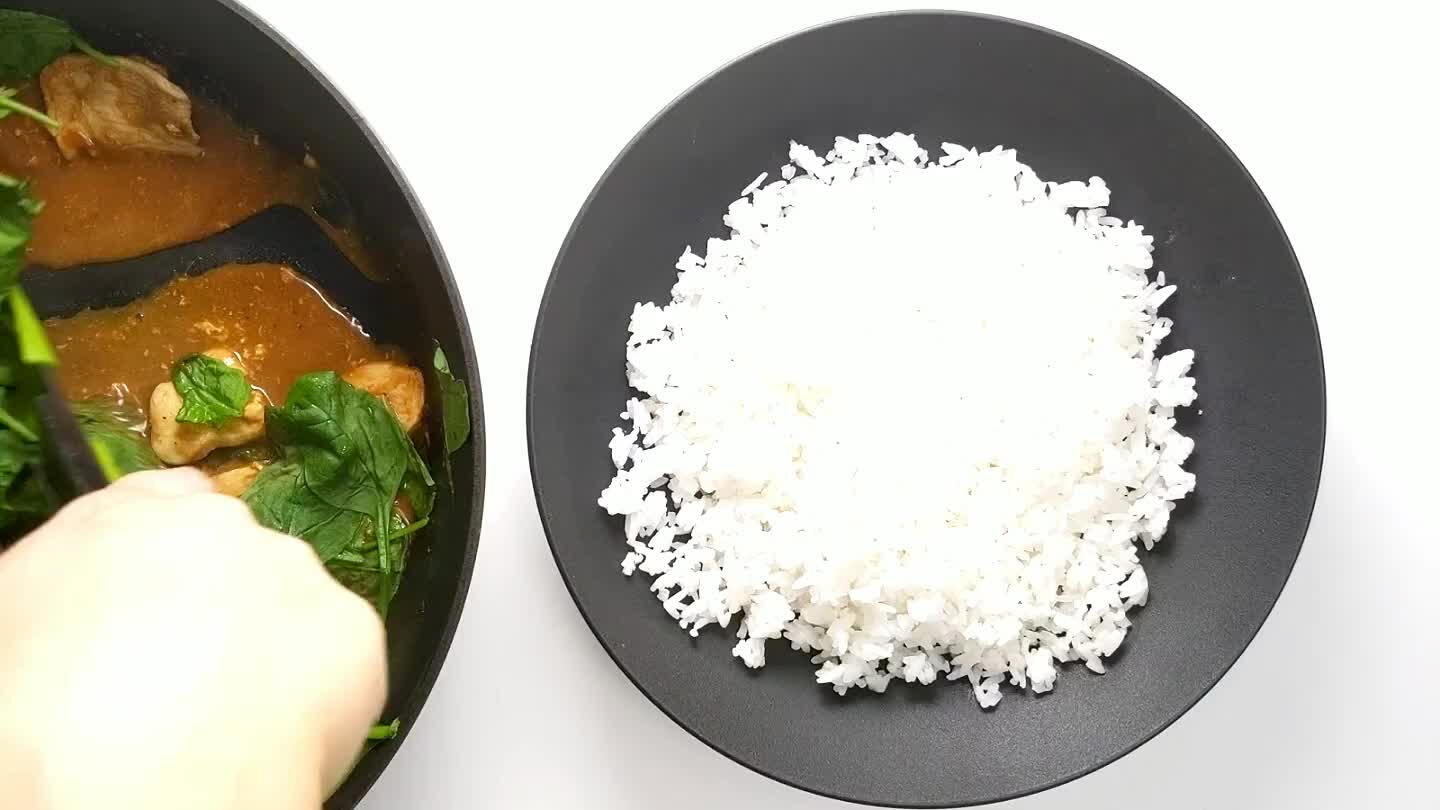 Warm up and portion the rice and top with the peanut sauce chicken and spinach. Thai classic Swimming Rama at home in 15 minutes!