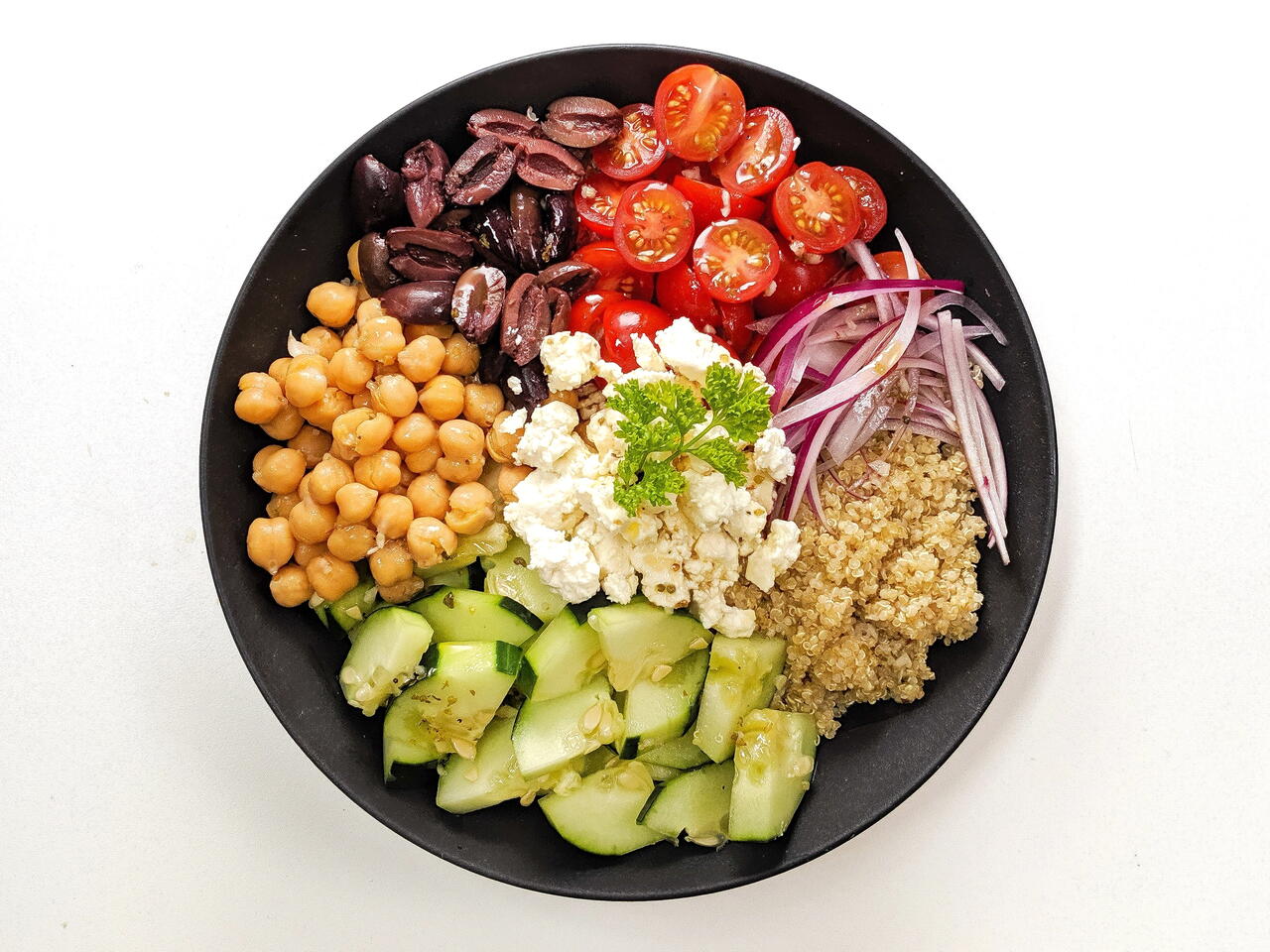 Recipe video made by Michelle
Published on 09/05/2019, viewed by 327
4 portions
15m
Make your own Greek-style dressing to add to this grain bowl made with all your favorite Mediterranean toppings!
What you will need
GREEK DRESSING
1/4 cup red wine vinegar
1/2 lemon, juiced
1/2 tsp Dijon Mustard
1 large garlic clove, minced
1/2 tsp dried oregano
1/2 cup olive oil
pinch salt
pinch black pepper
GRAIN BOWL TOPPINGS
12 oz microwavable quinoa
1/3 cup pitted kalamata olives
1 cup cherry tomatoes
1/4 red onion
1/3 cup feta cheese
1/2 cup canned garbanzo beans
1 cucumber
(Nutritional facts 151 calories, 9.81 g fat, 12.35 g carbohydrates, 3.96 g protein, 4 mg cholesterol, 171 mg sodium)
How to cook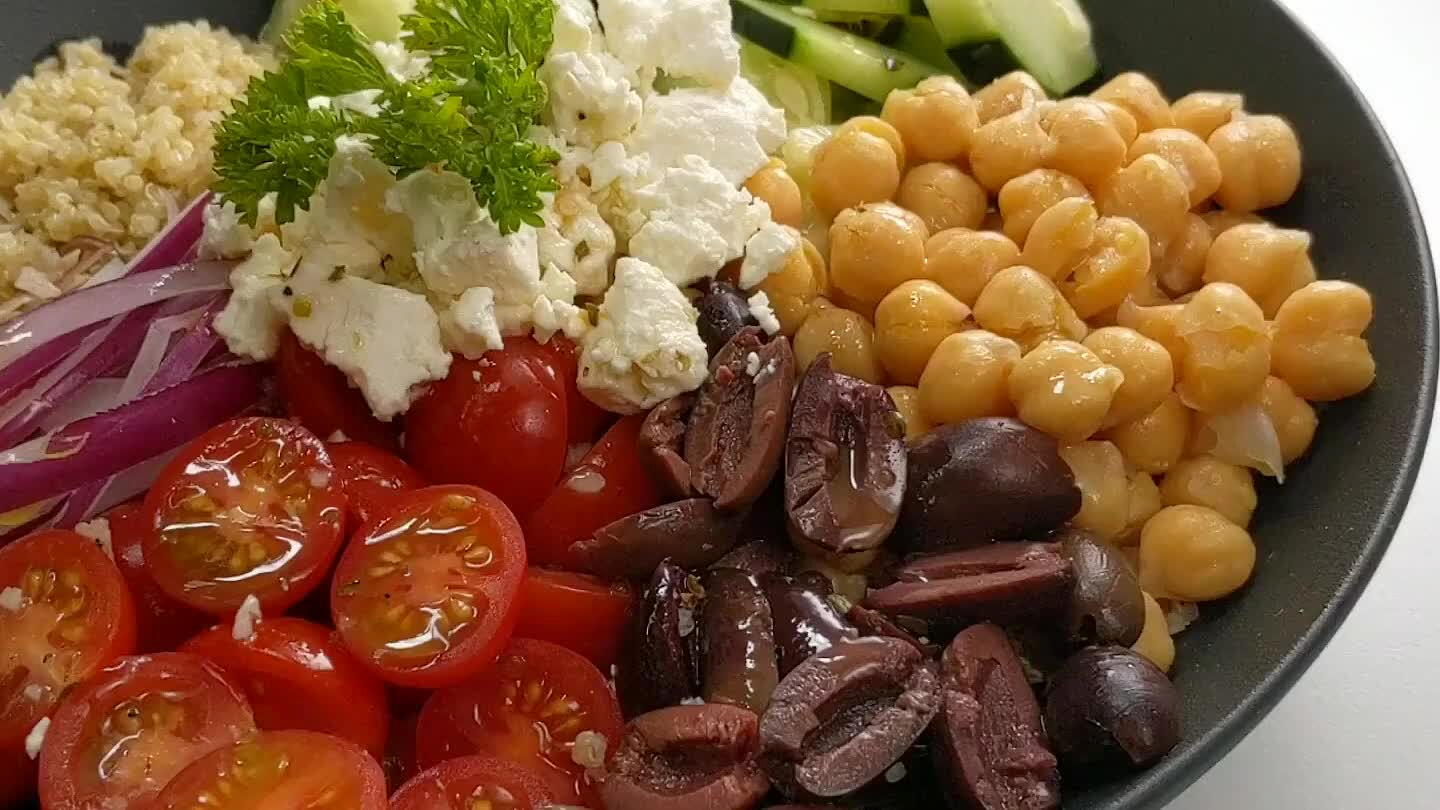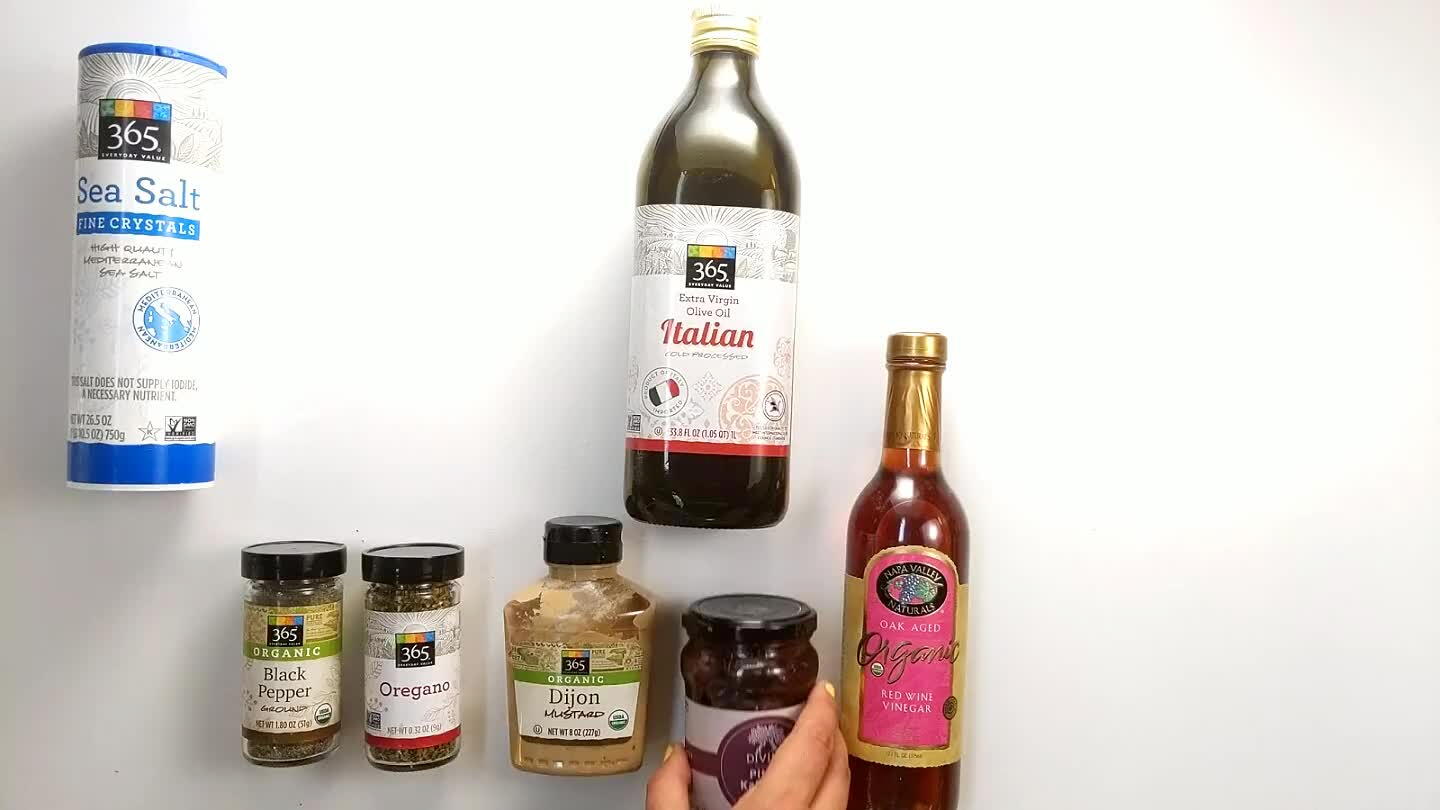 Gather all ingredients.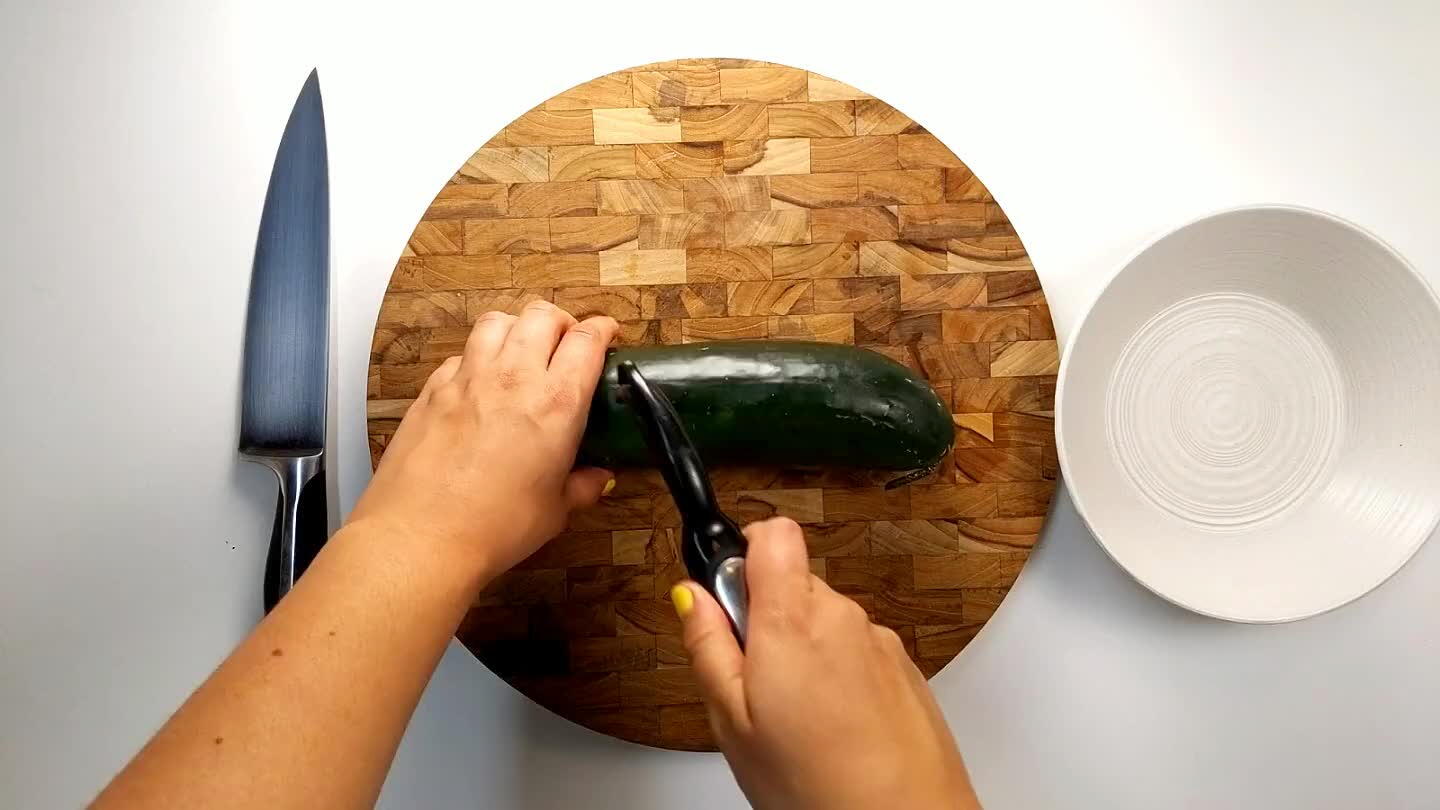 Peel and halve the cucumber lengthwise for chopping.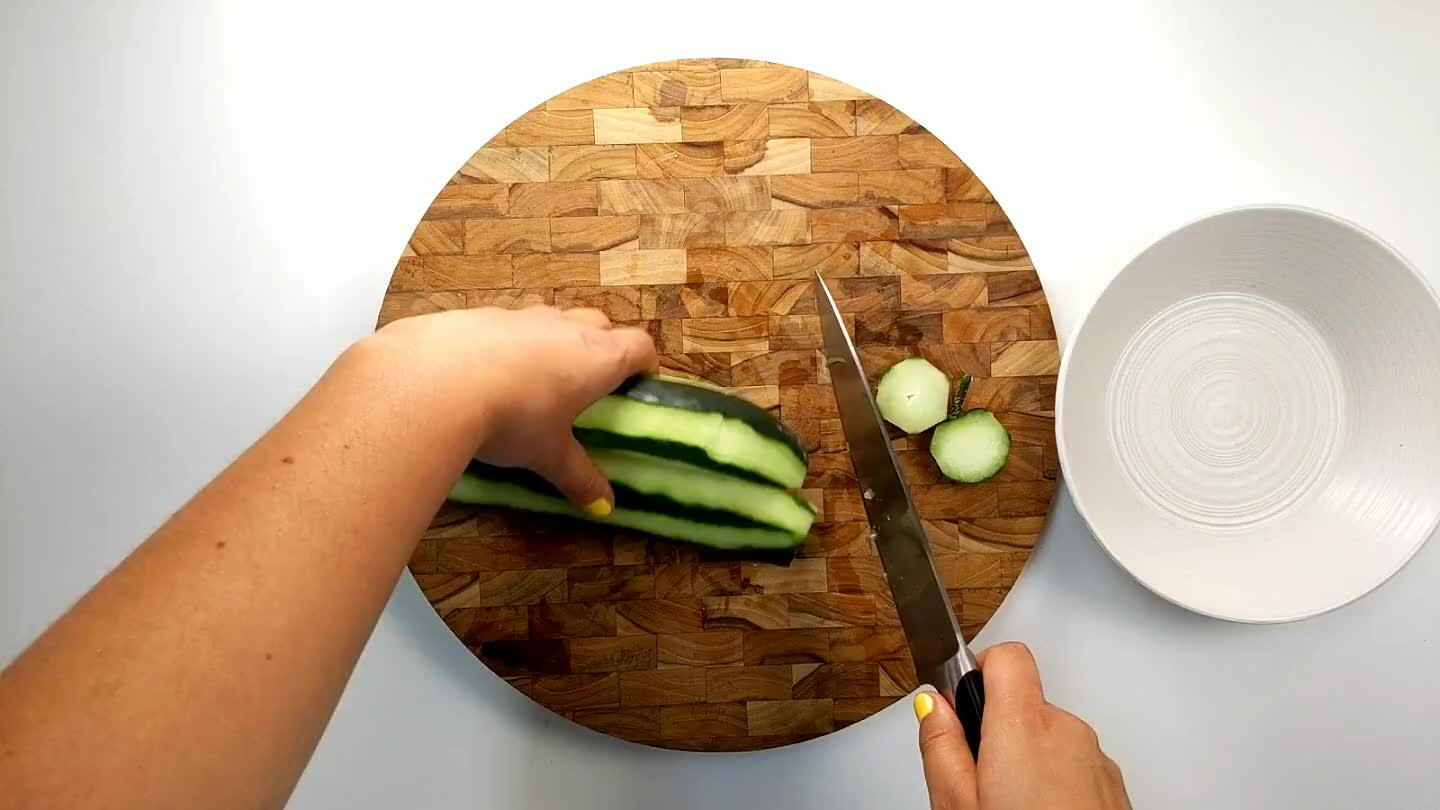 Lay the flat sides of the cucumber down for stability when chopping. Cut each side in half again lengthwise. Chop into 1/4" triangles, and transfer to a bowl for portioning.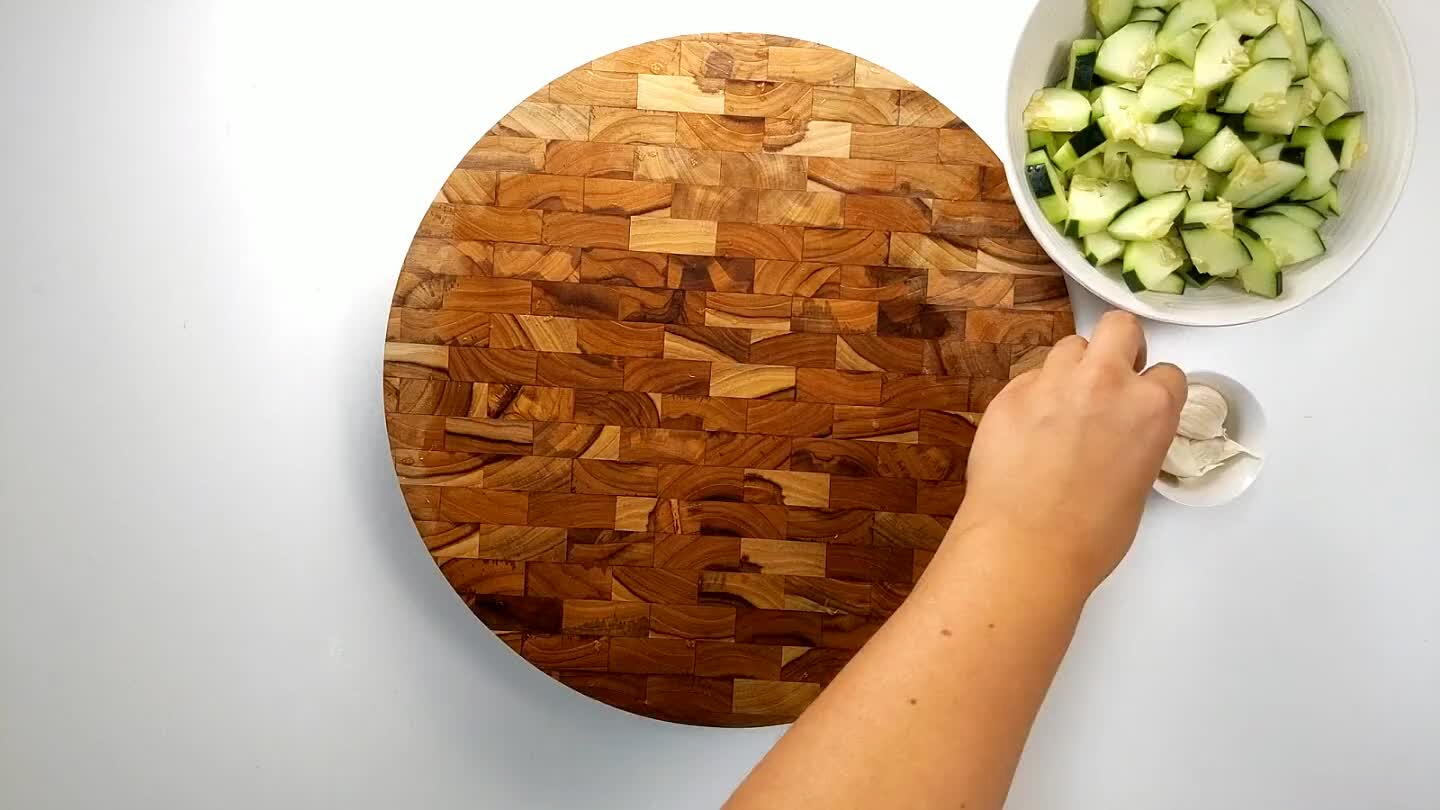 Smash the garlic with the flat side of the knife so that you can easily remove the peel.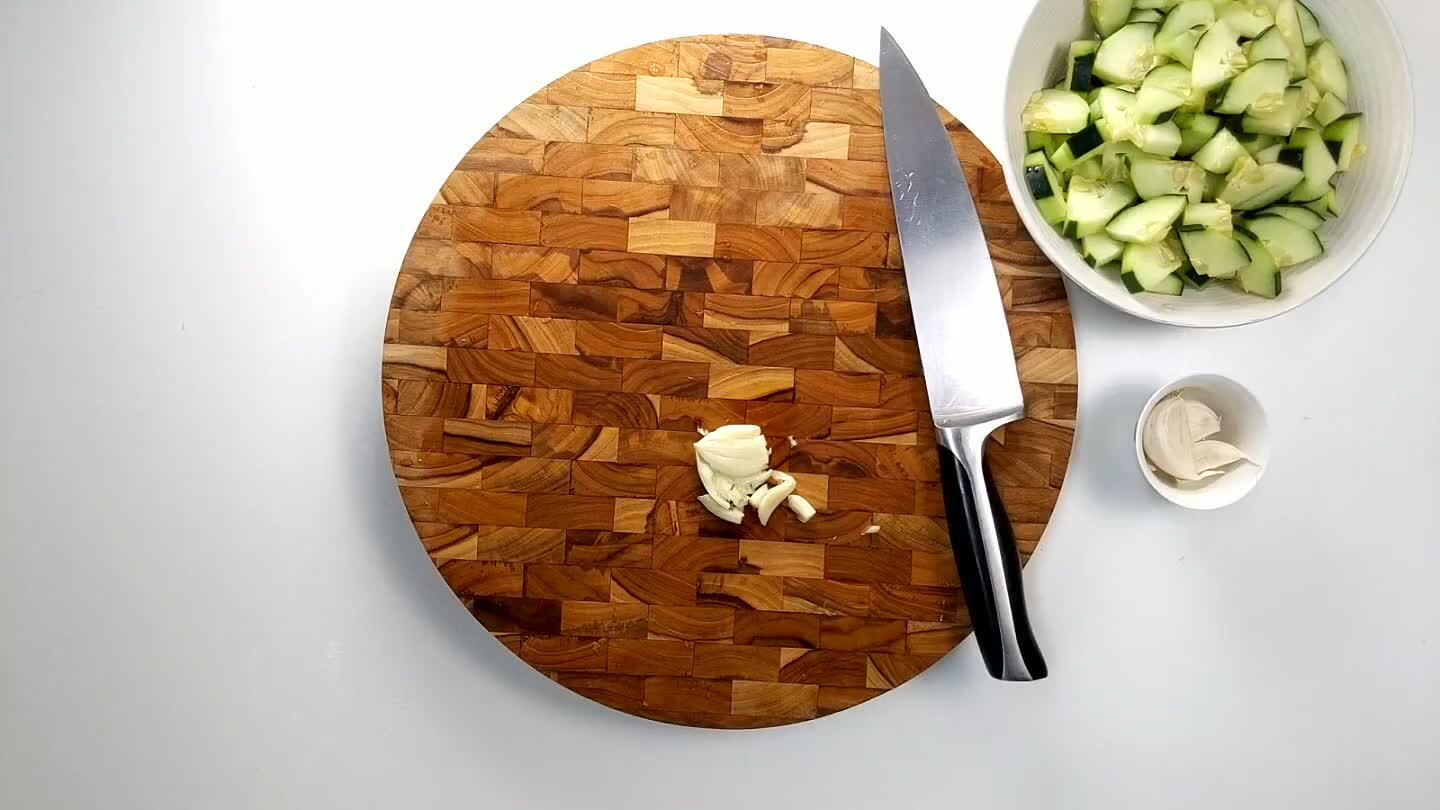 Run the knife through the garlic a few times to achieve a rough dice that will incorporate well into the dressing.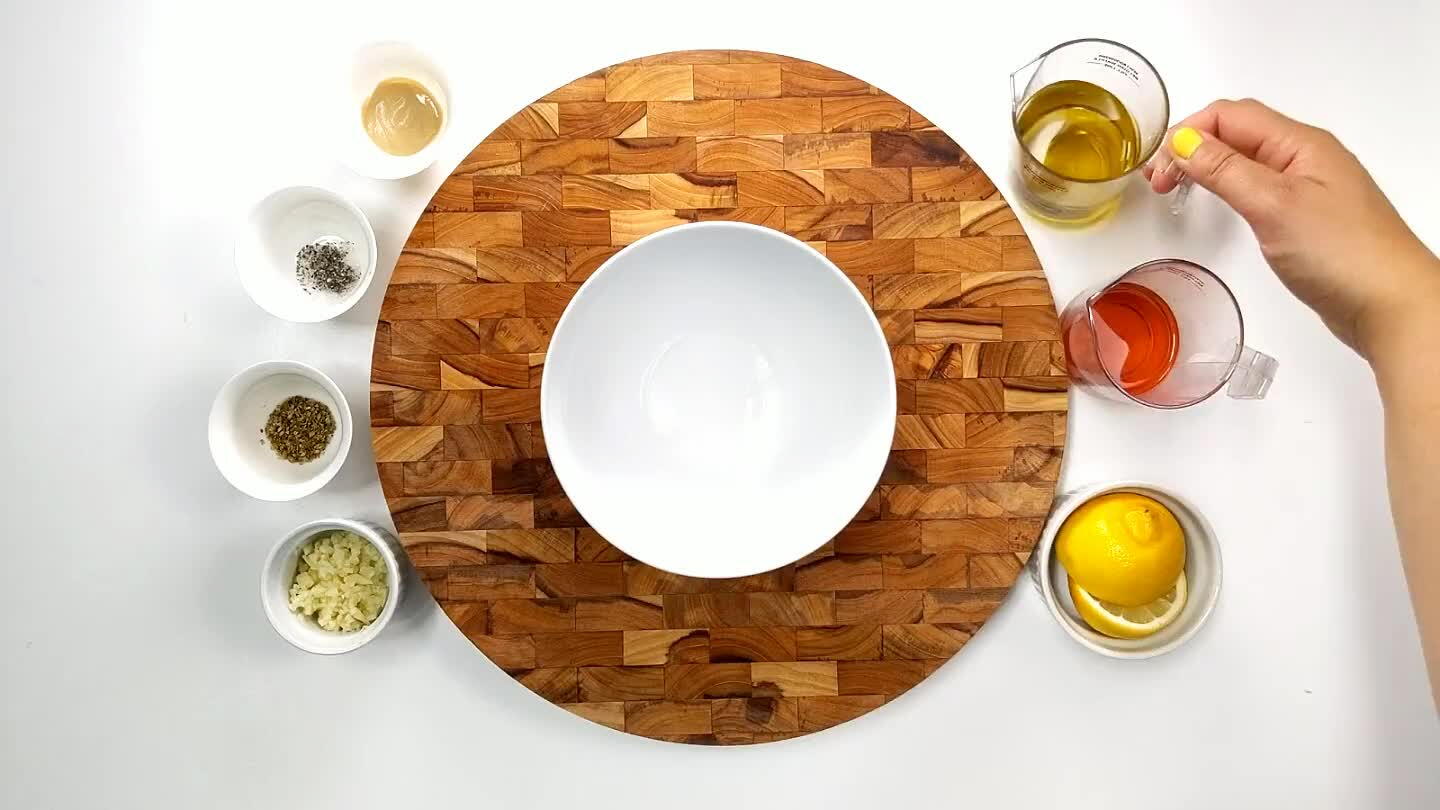 Add the olive oil, red wine vinegar, lemon juice, and the fresh garlic you just diced to the mixture.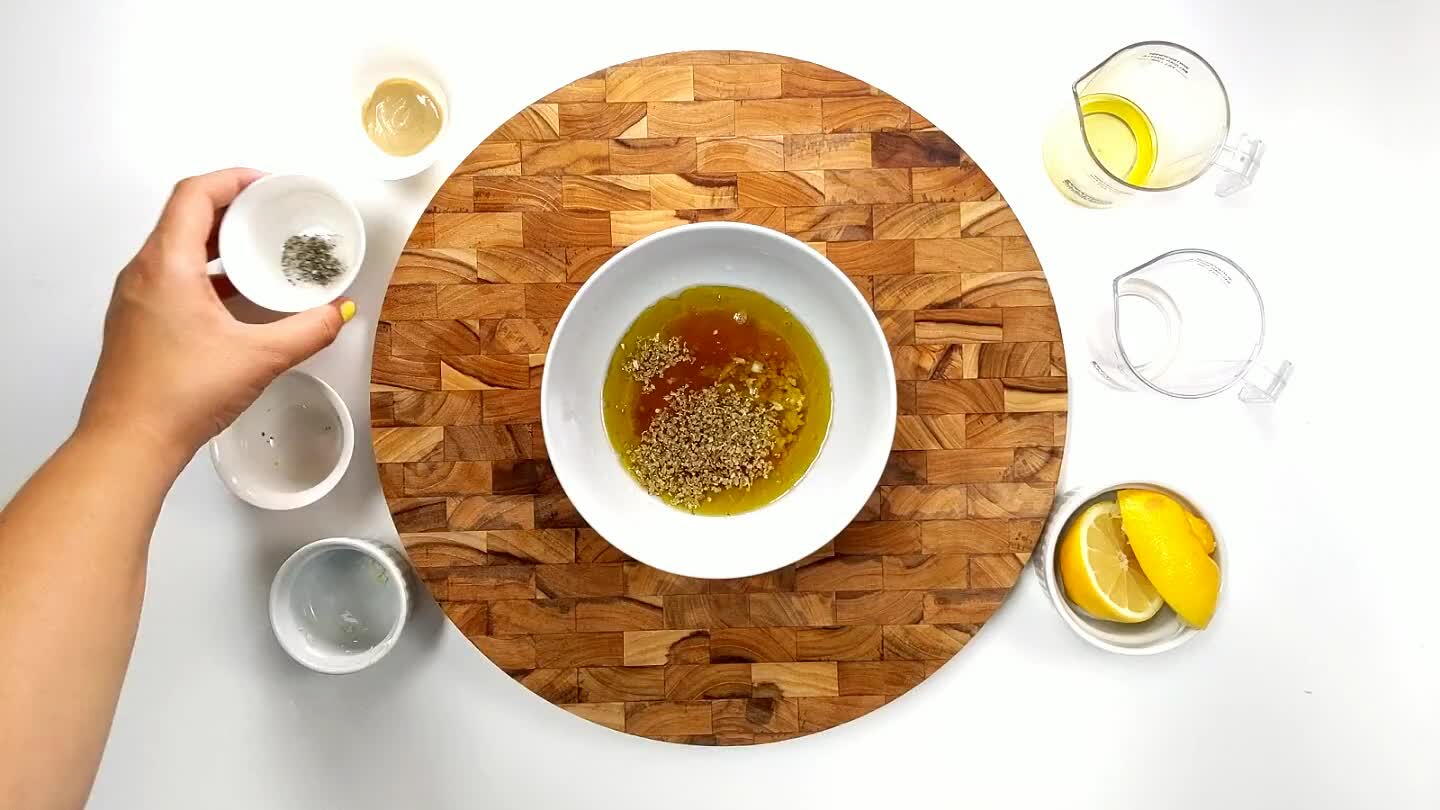 Add a pinch of salt and pepper, the dried oregano, and dijon mustard to the dressing.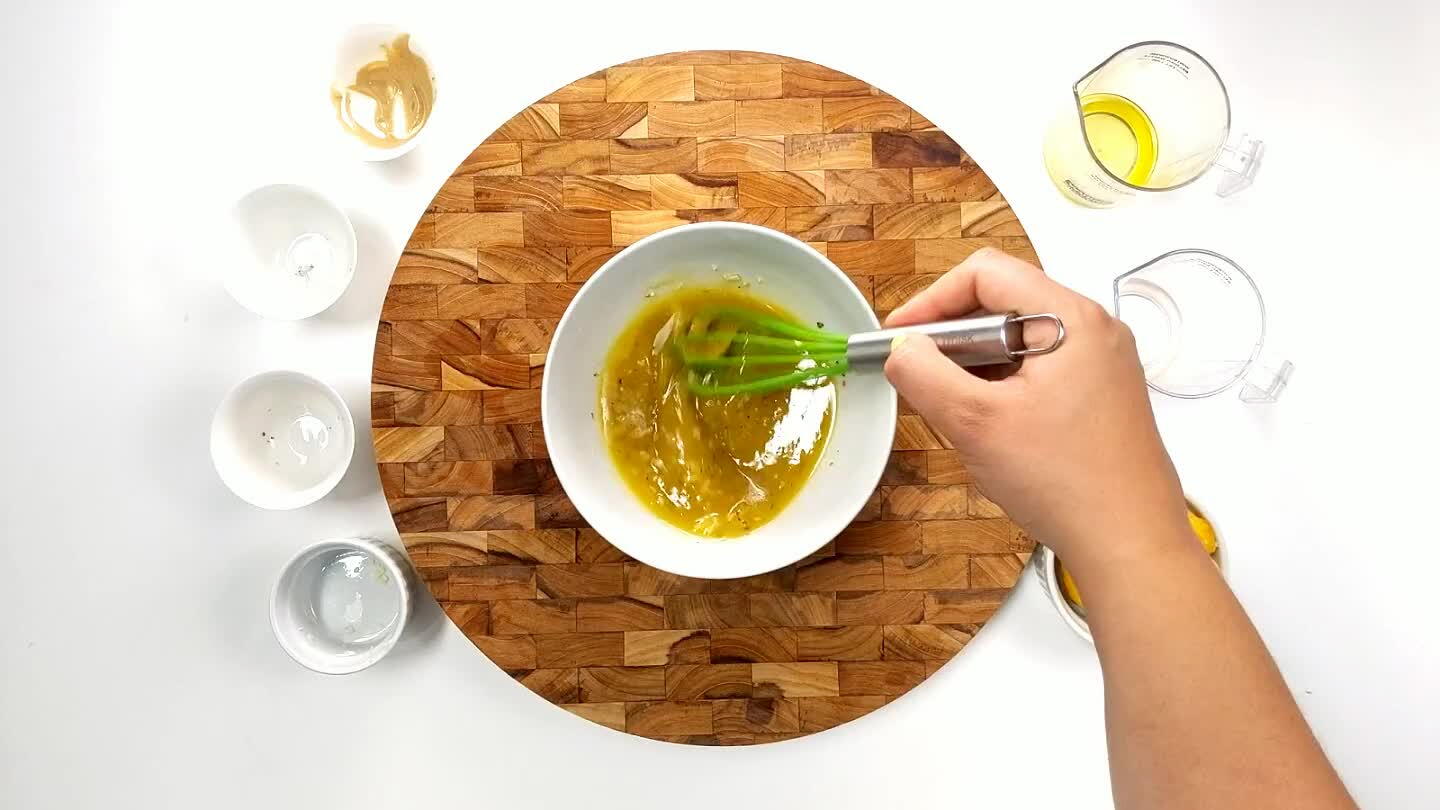 Whisk dressing until thouroghly mixed.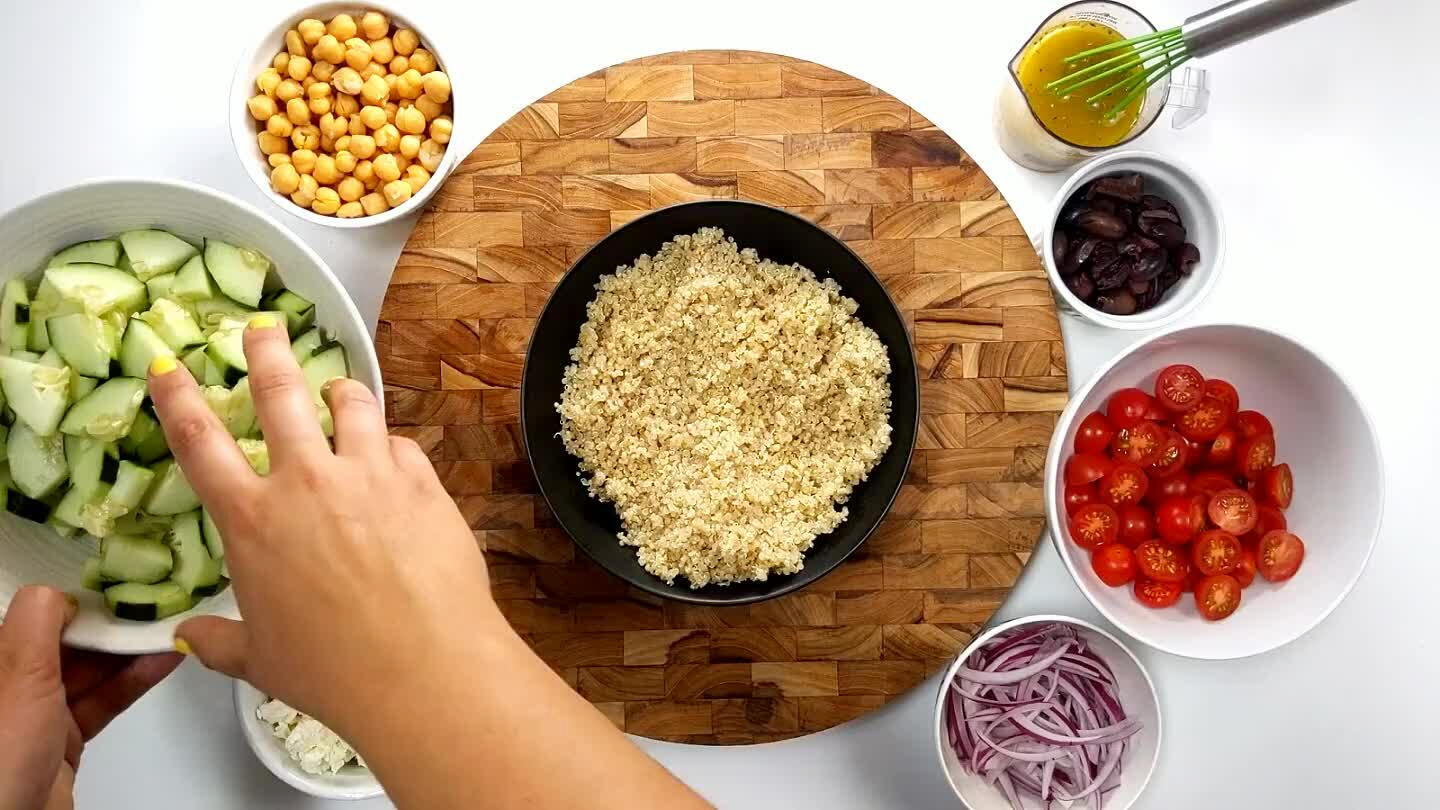 Portion quinoa into 4 bowls and top with cucumber, tomatoes, and garbanzo beans.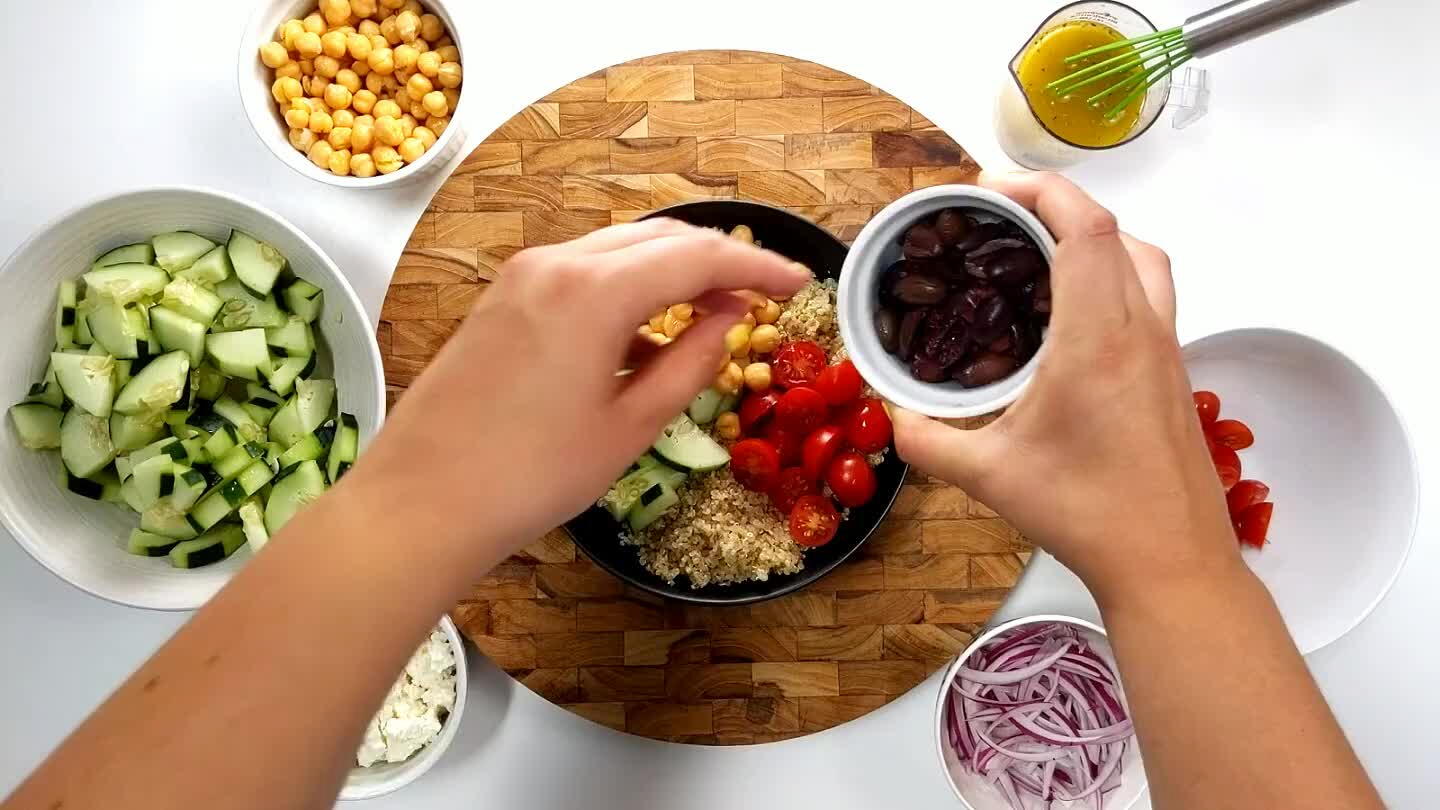 Divide the olives onions and feta among the 4 servings.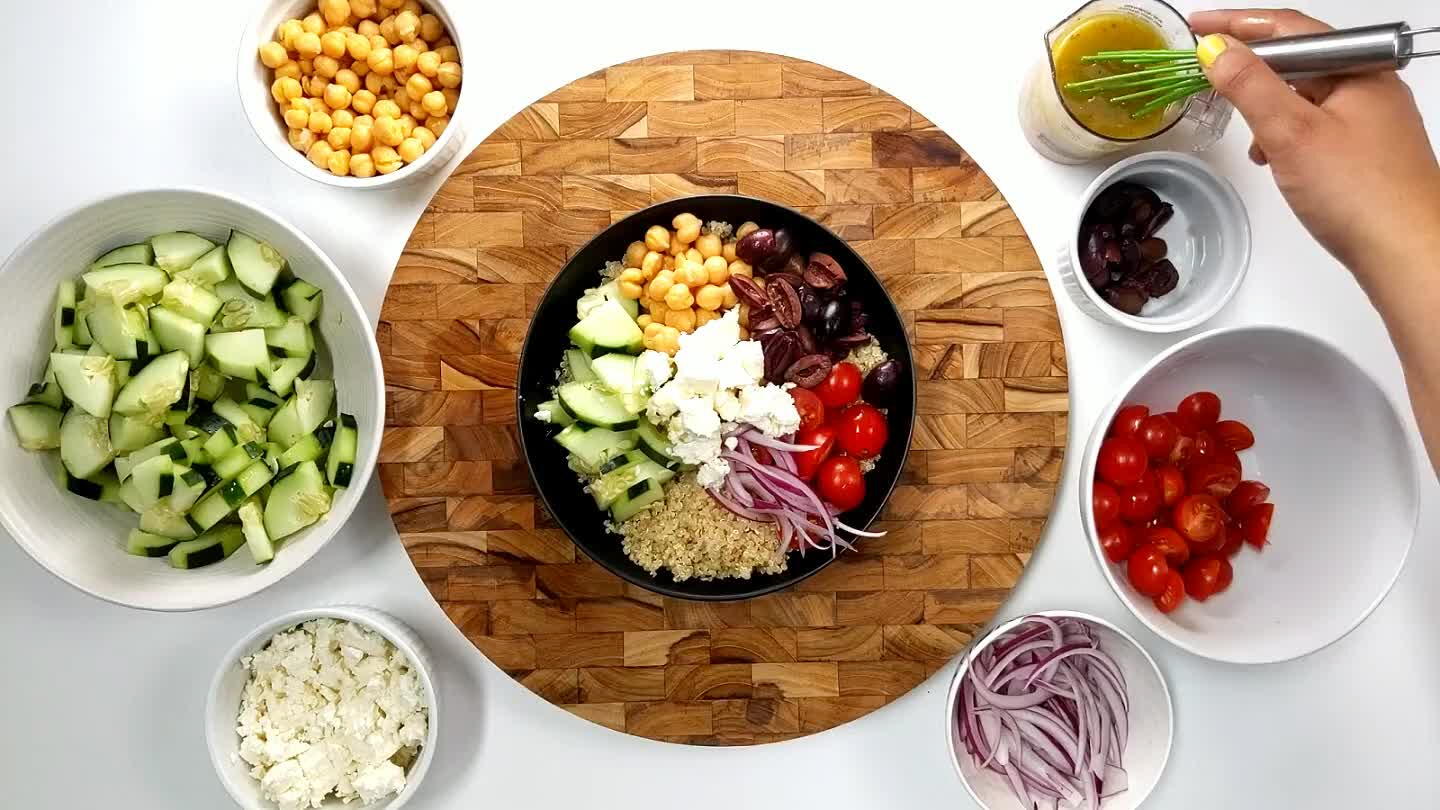 Drizzle with the homemade greek dressing.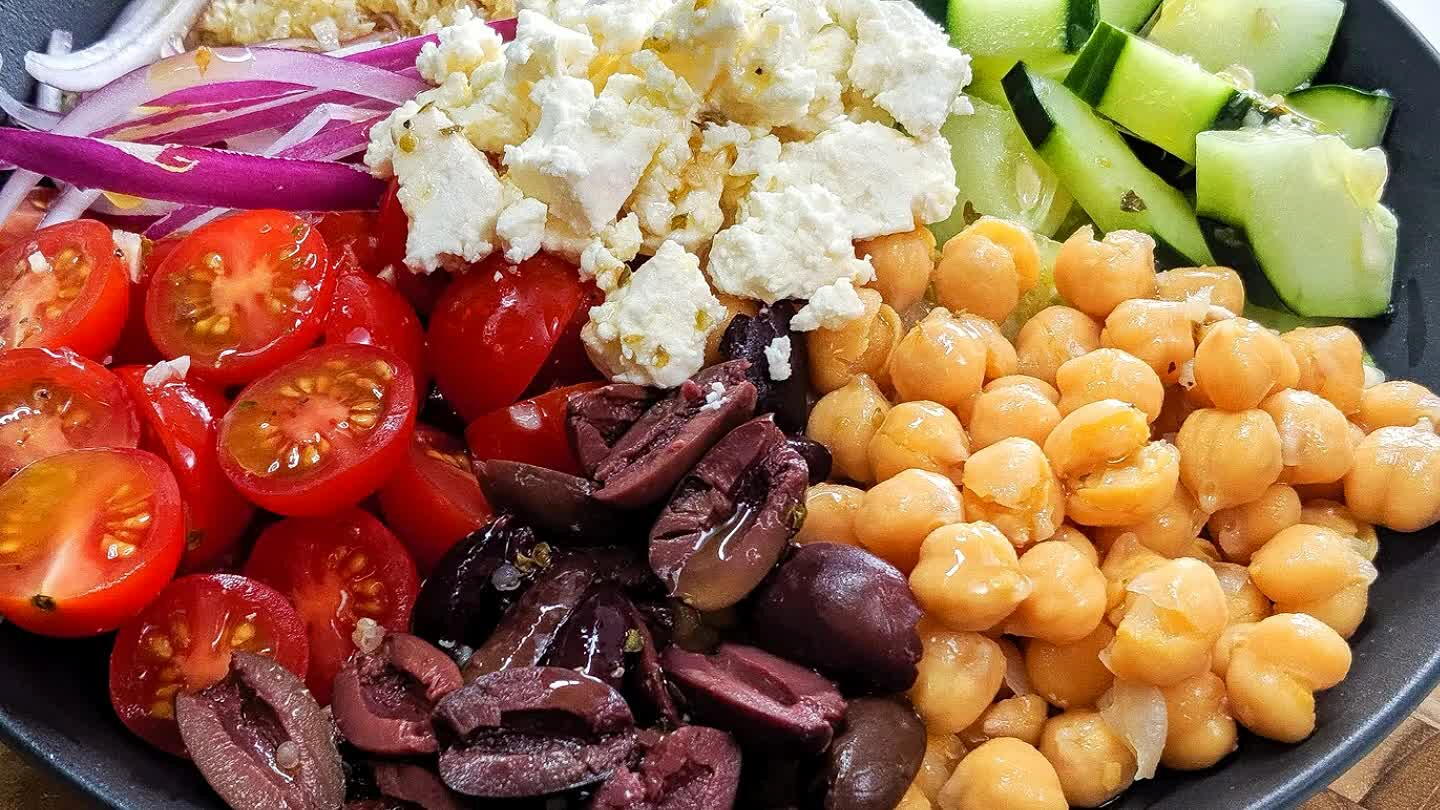 Comments