Sheet Pan Chicken Fajitas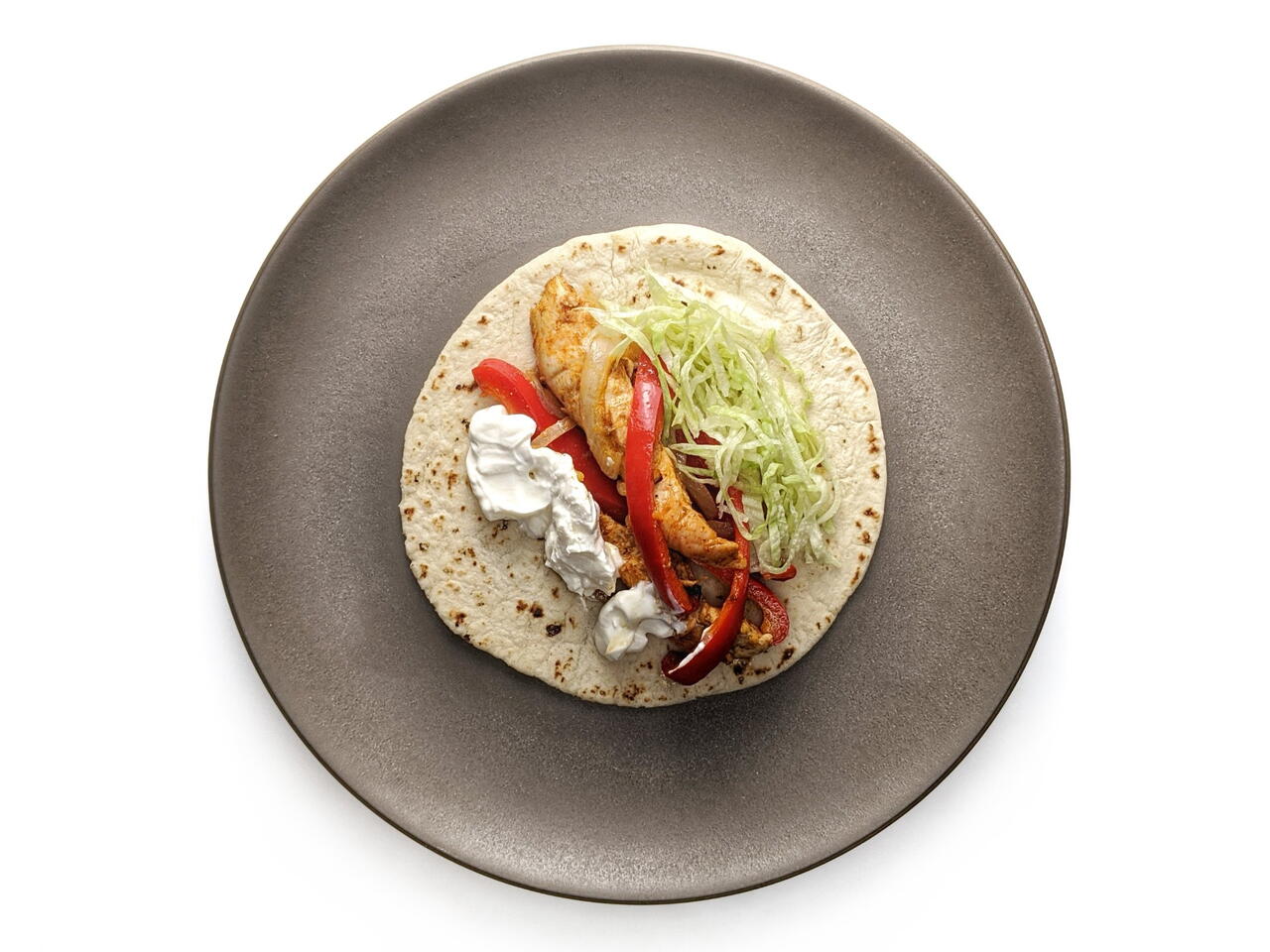 4 portions
35m
Simple chicken fajitas. This is a great recipe for a no-fuss weeknight dinner. You can even prep the tray ahead of time and then just pop it in the oven when you're ready to eat.
What you will need
1 Yellow Onion
2 Red Bell Pepper
4 cloves Garlic
1 head Iceberg Lettuce
1 lb. Boneless Skinless Chicken Breast
1/4 cup Olive Oil
1 tsp Ground Cumin
2 tsp Chili Powder
1 Lime
Salt
Black Pepper
10 Flour Tortillas
8 oz. Sour Cream, optional
(Nutritional facts 198 calories, 14.69 g fat, 11.24 g carbohydrates, 5.73 g protein, 31 mg cholesterol, 381 mg sodium)
How to cook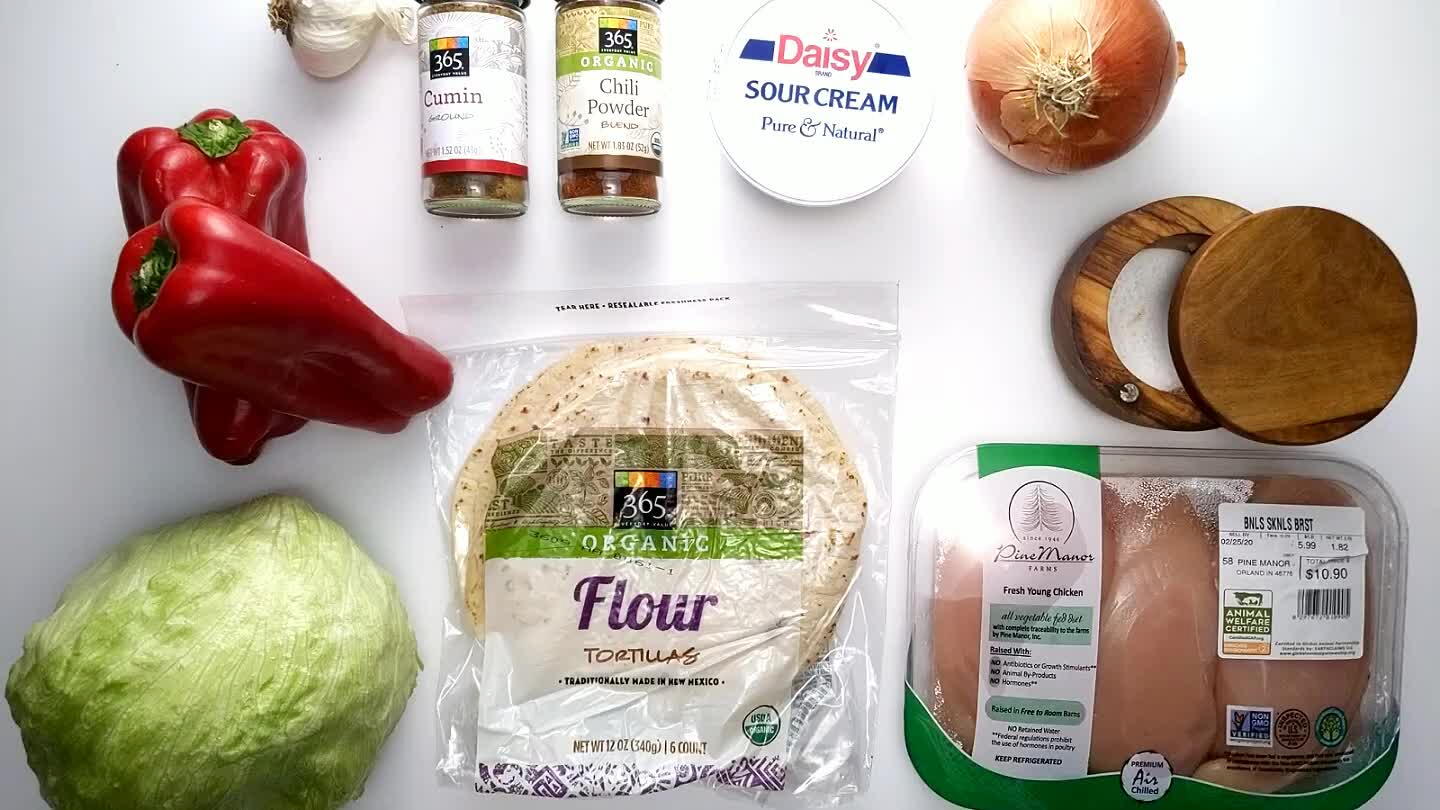 Preheat oven to 450°F
Preheat your oven to 450°F.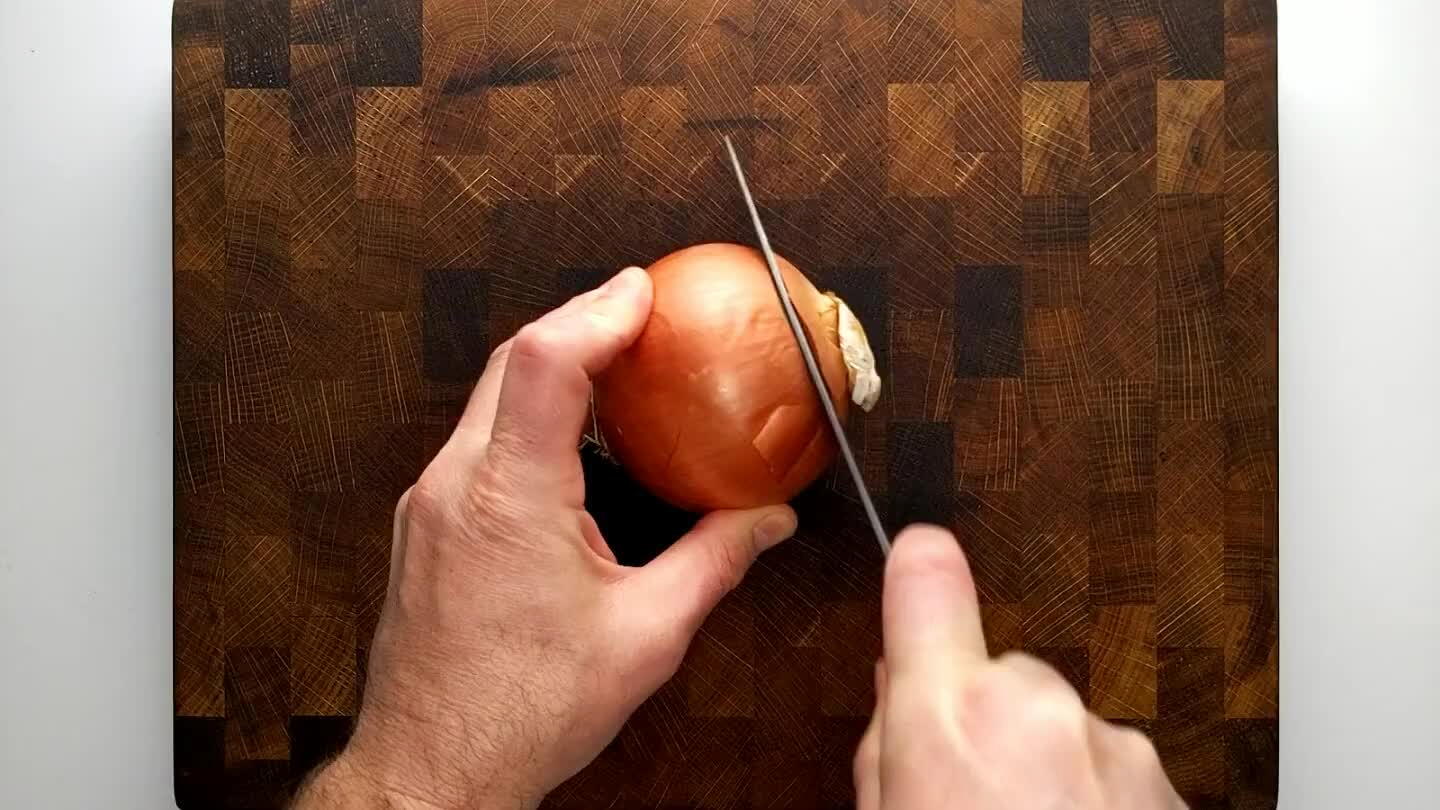 Remove the stem and root tips of the onion. Halve onion through the root axis and remove the peel. Slice parallel to the center axis, angling the blade with the curve of the onion to try and get similarly shaped slices.
Slice the bell pepper in half through the stem. Remove the seeds. Slice into strips.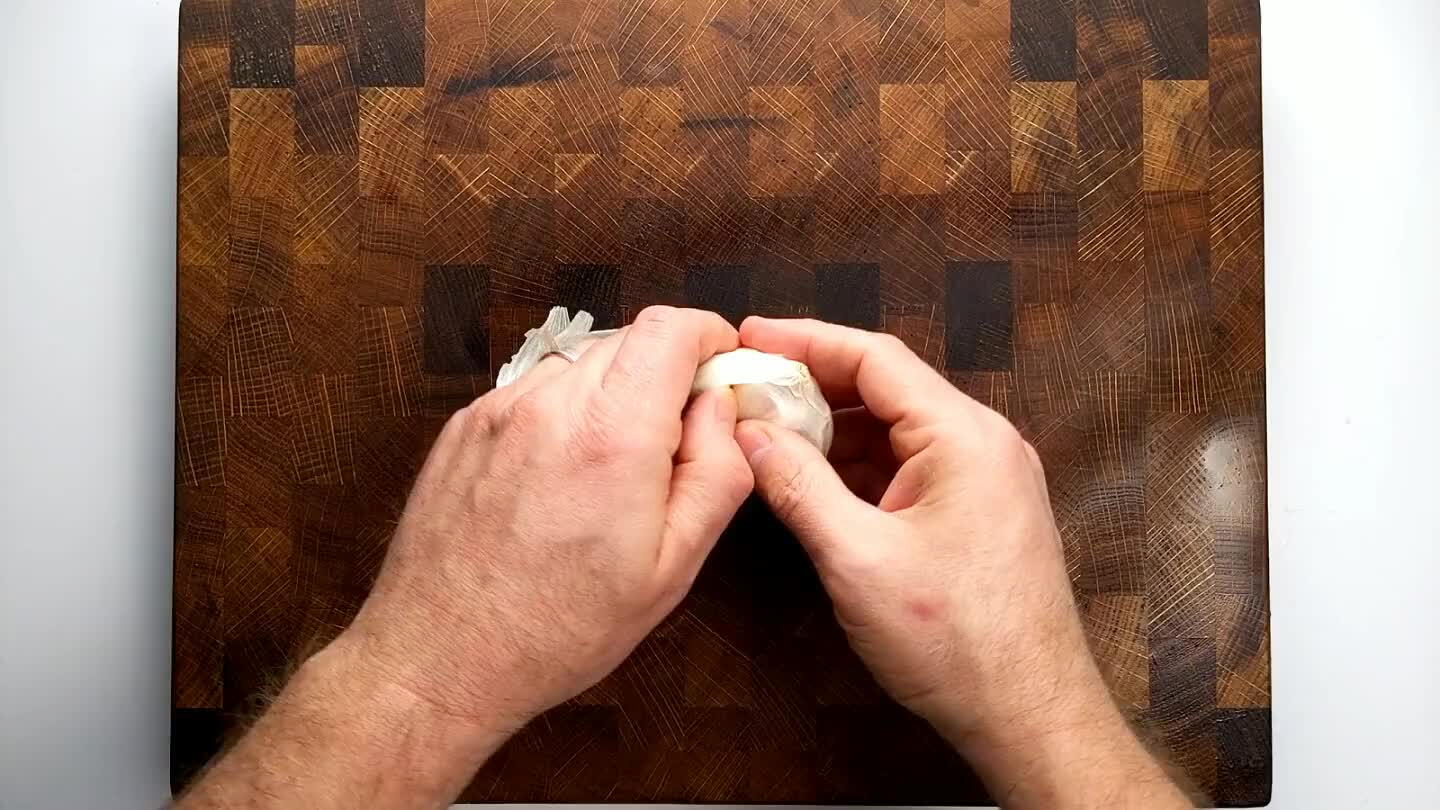 Peel garlic cloves and chop or grate to a fine paste.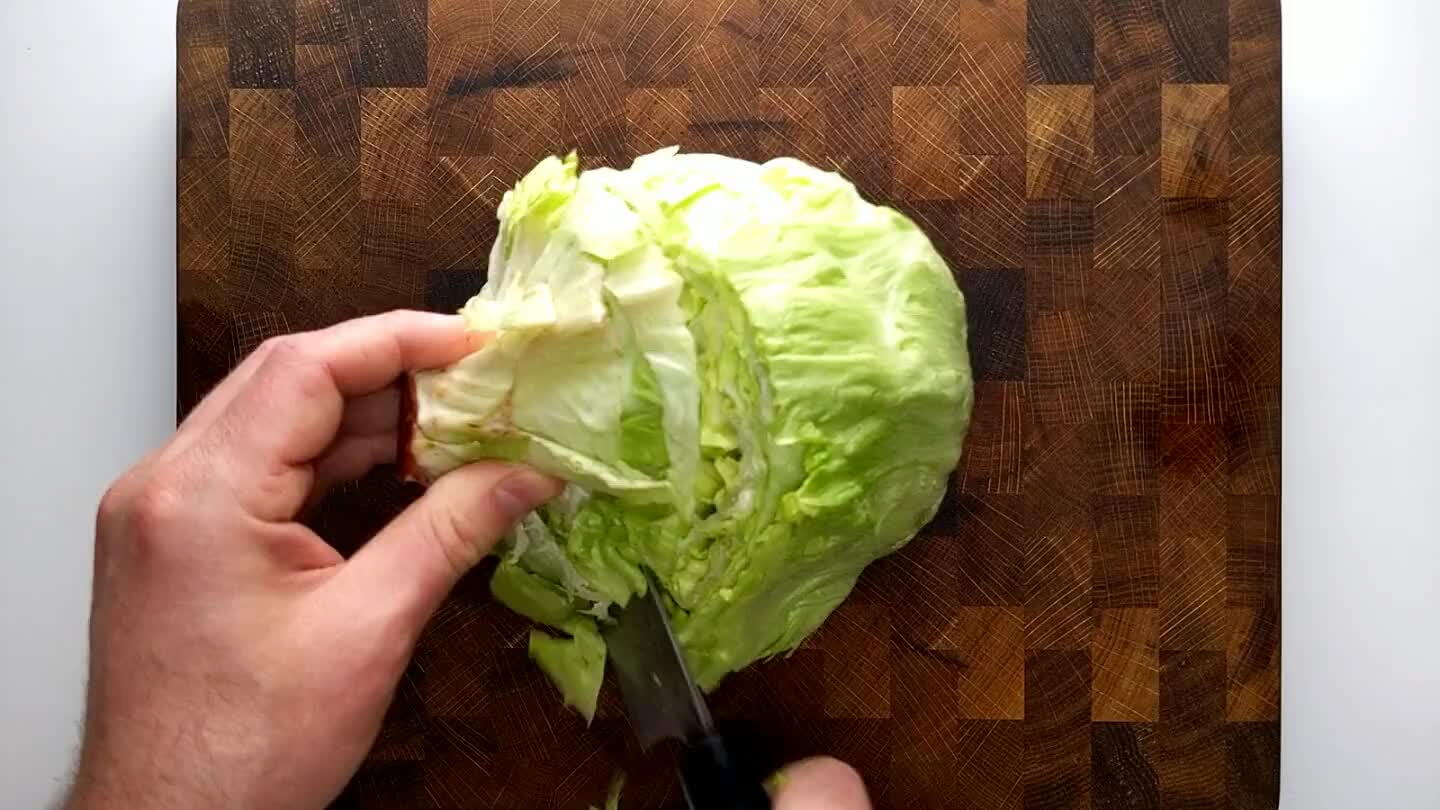 Remove the core and any damaged outer leaves from the iceberg lettuce and slice thin.
Slice the chicken breast into thin strips.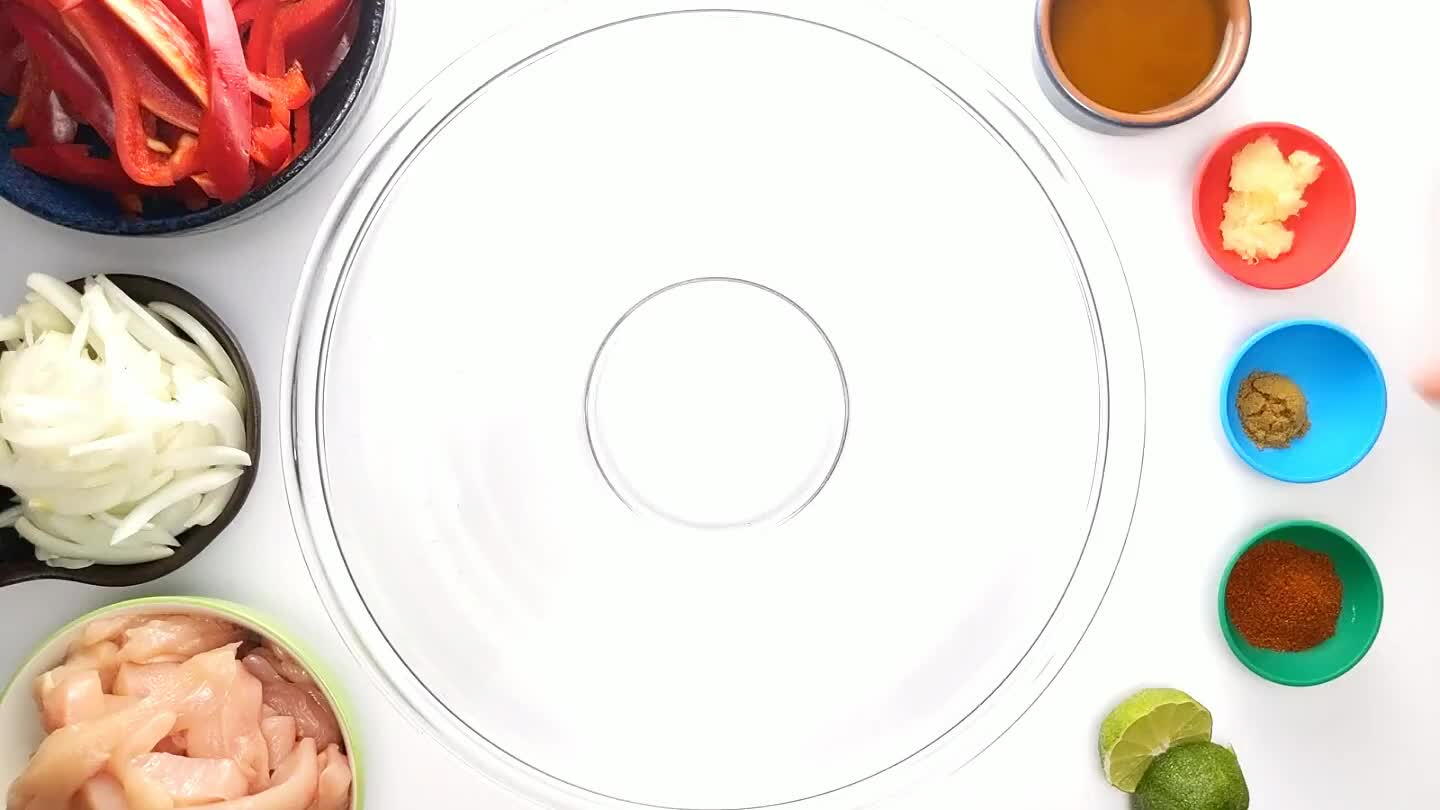 Start the marinade. Place the olive oil in a large mixing bowl.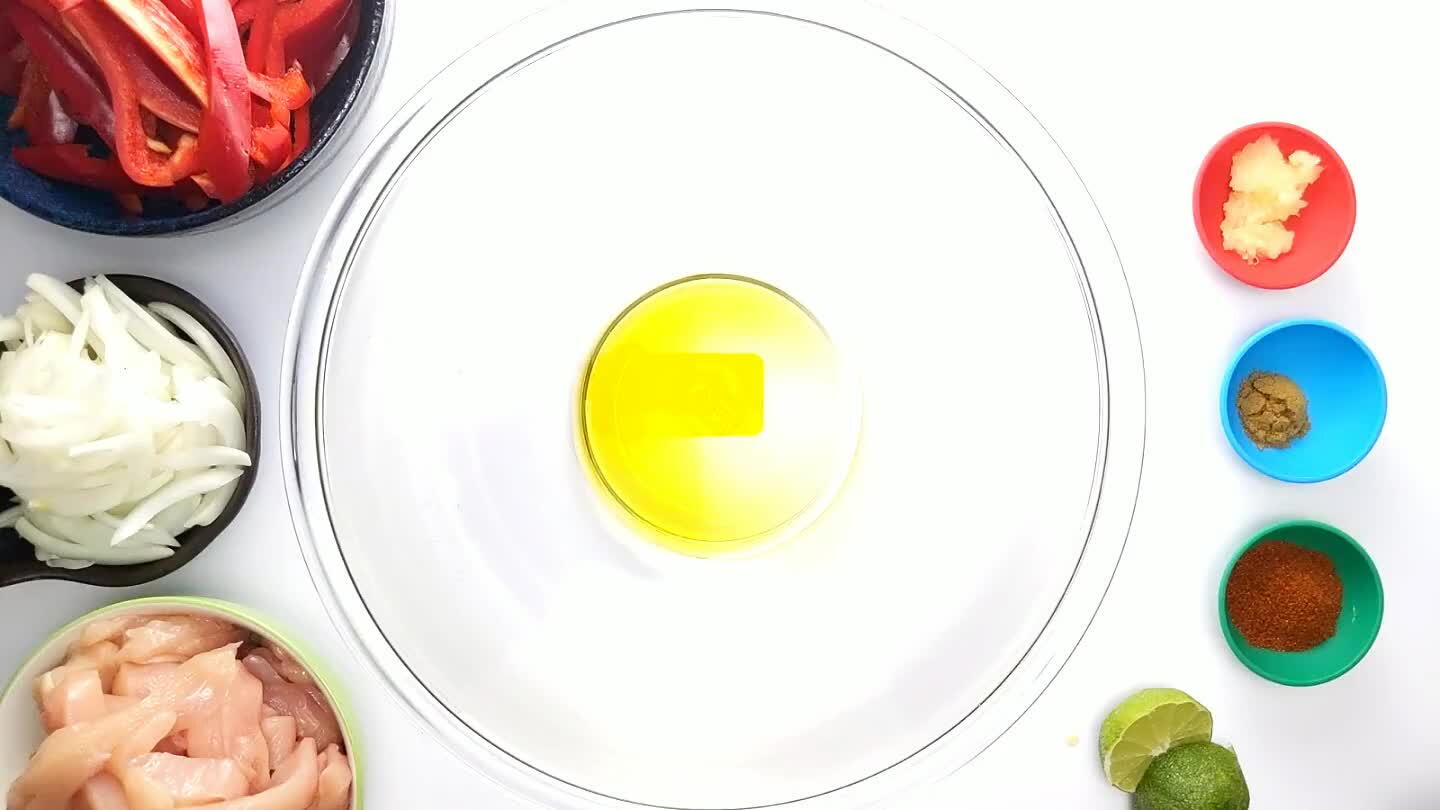 Add the crushed garlic.
Add the ground cumin.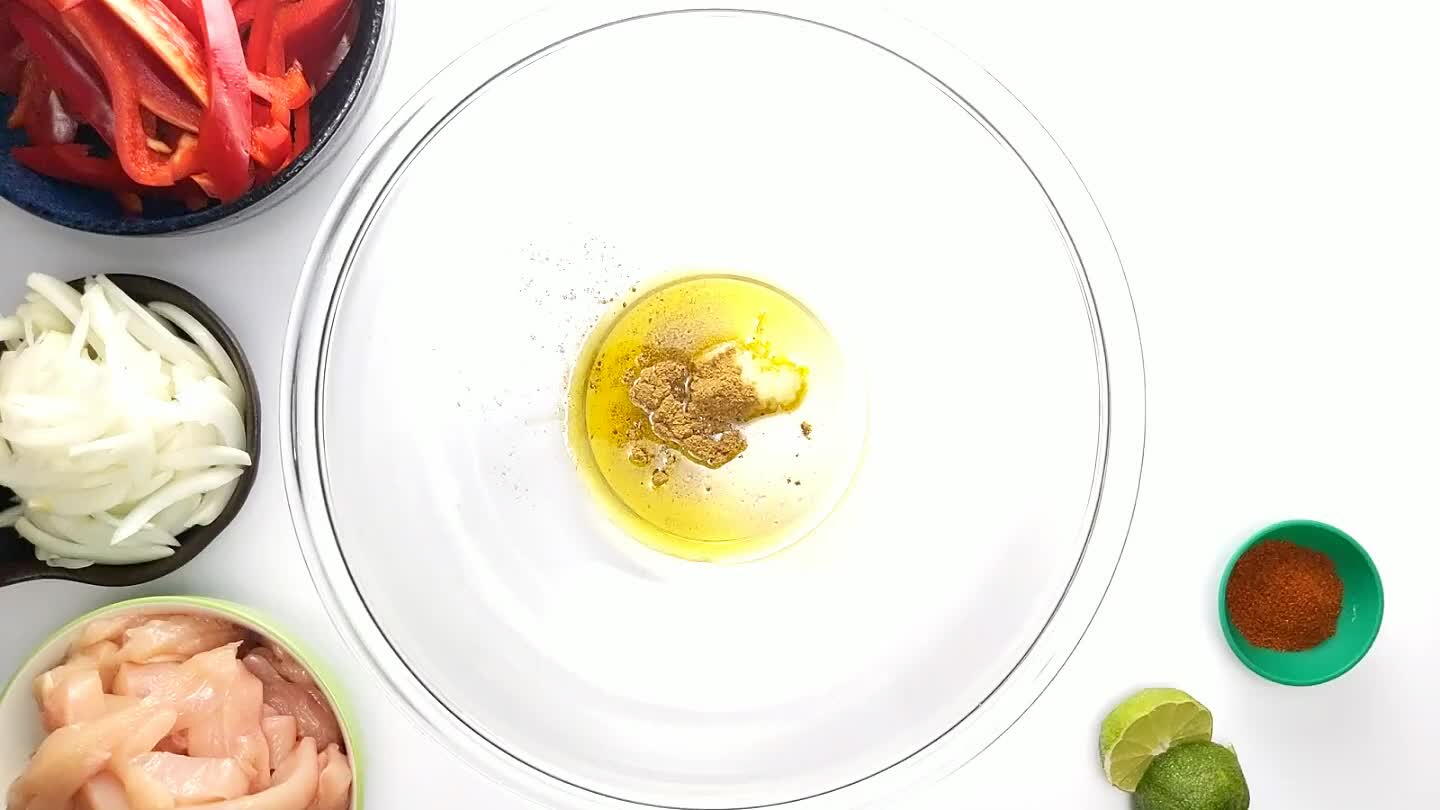 Add the chili powder.
Squeeze in the juice from the lime. Whisk to mix well.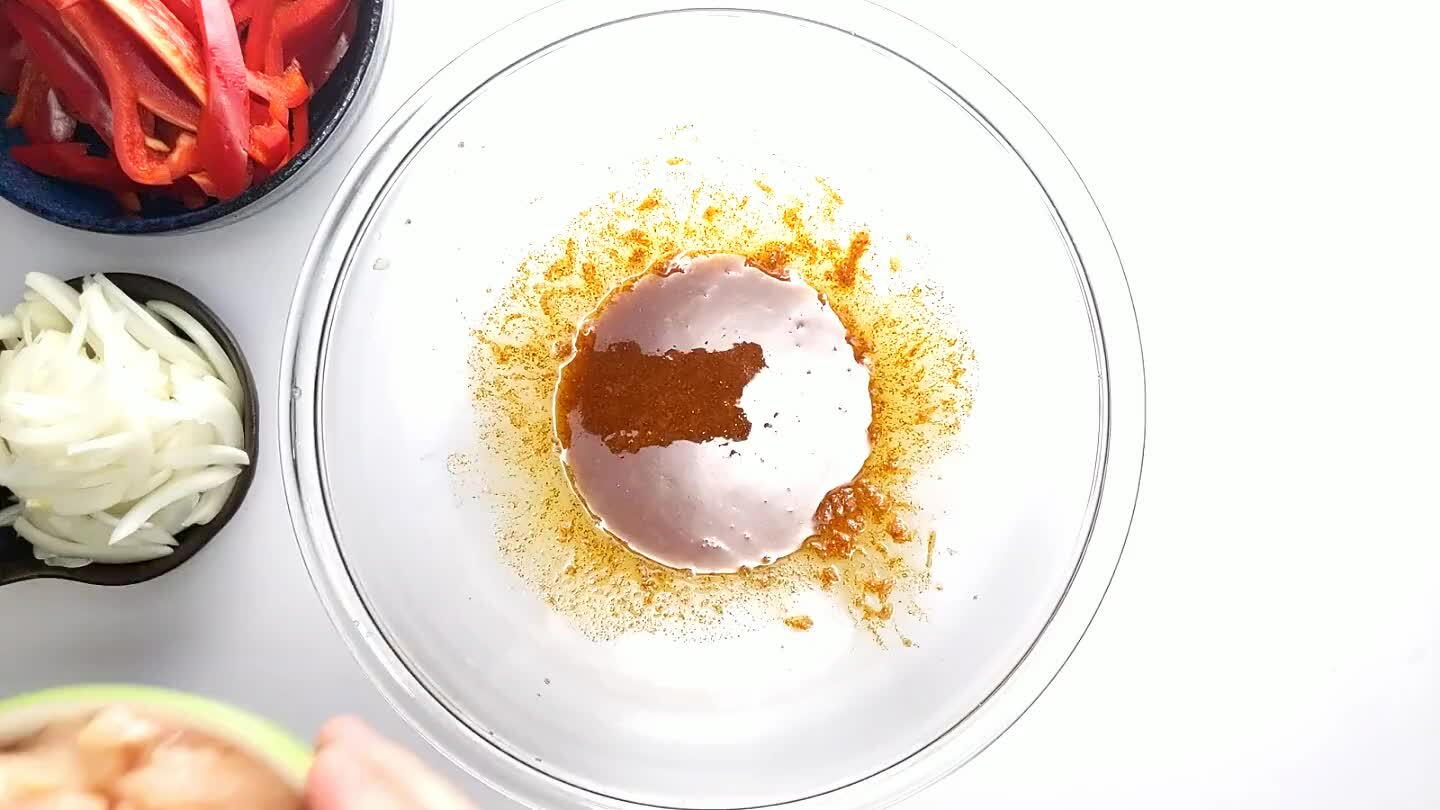 Add the chicken breast strips.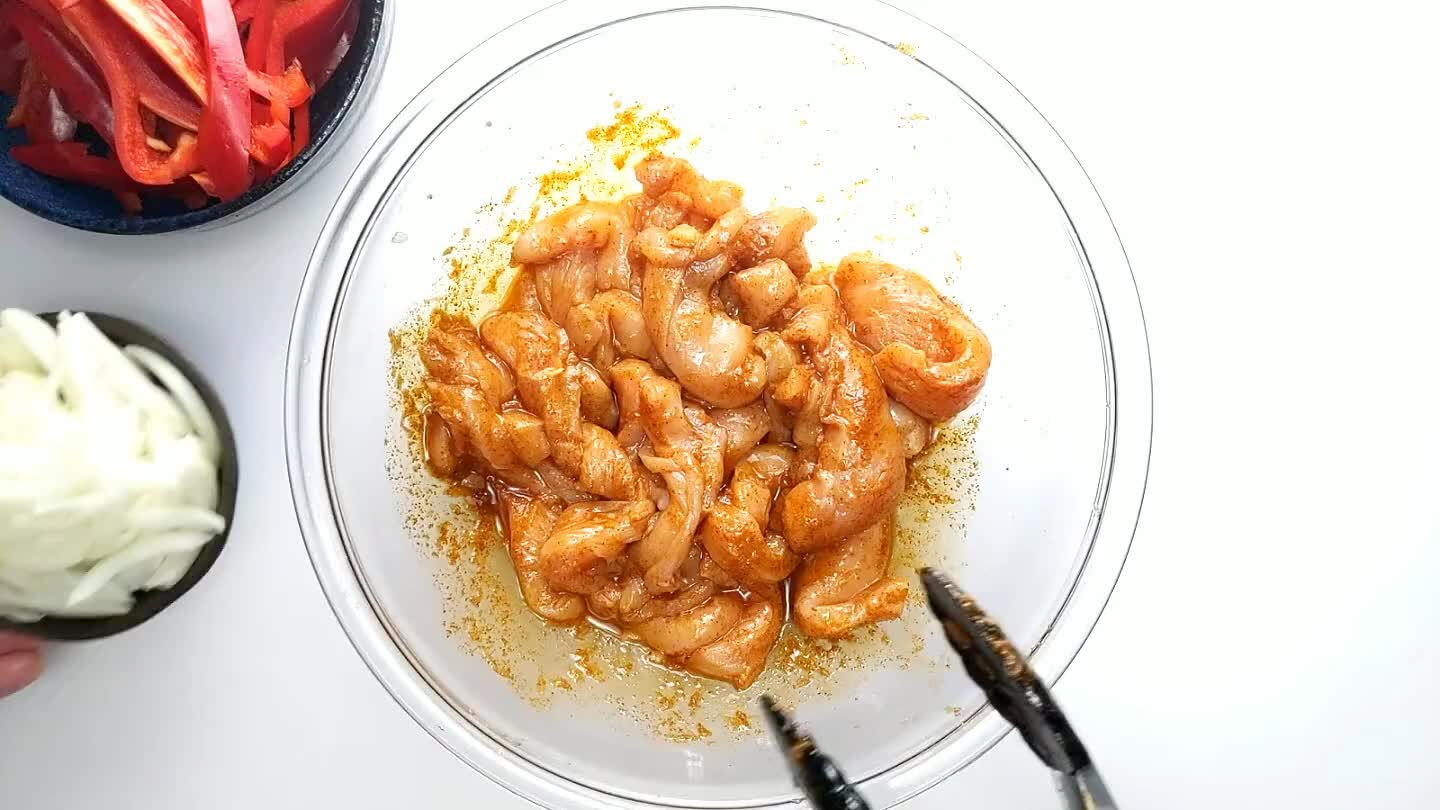 Add the sliced onion.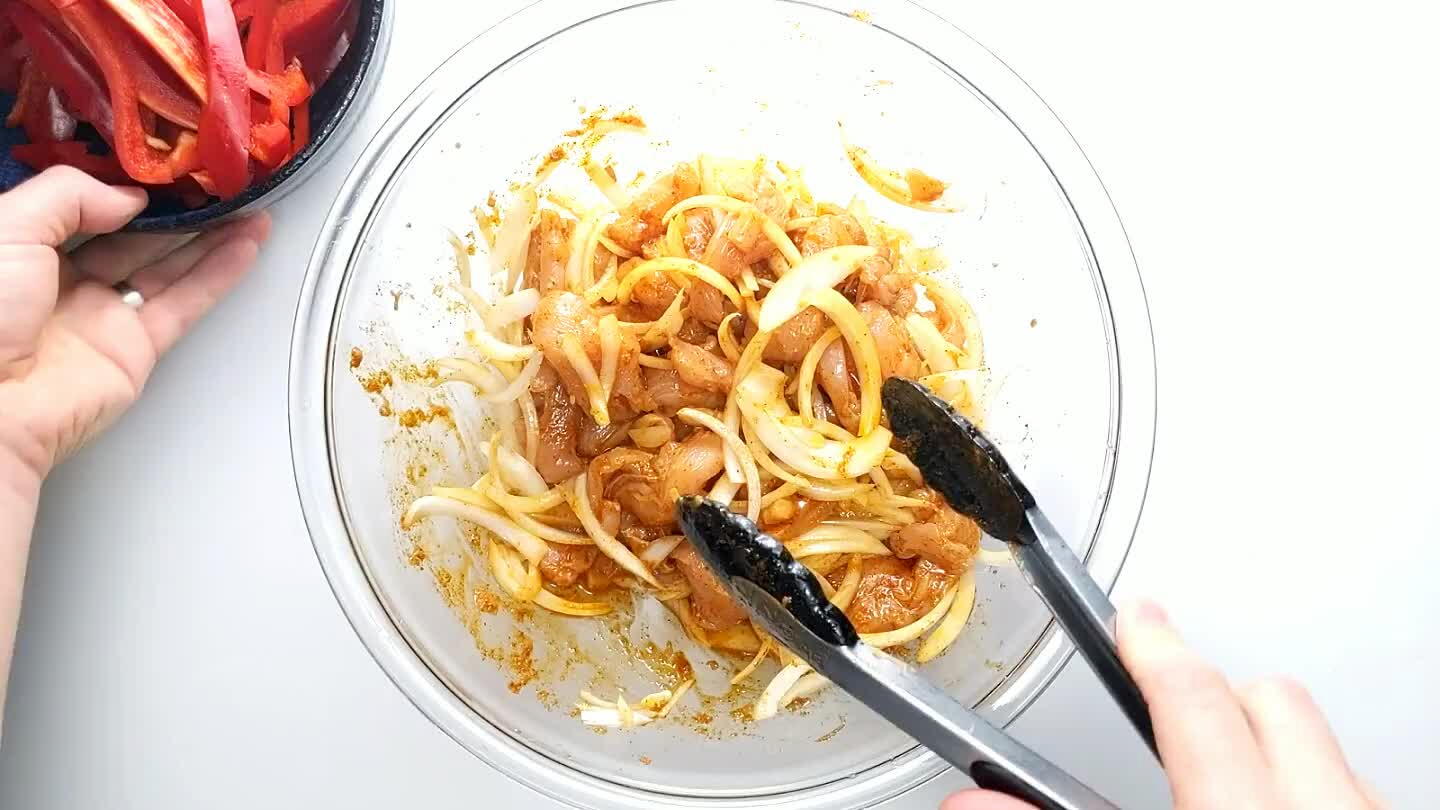 Add the sliced bell peppers.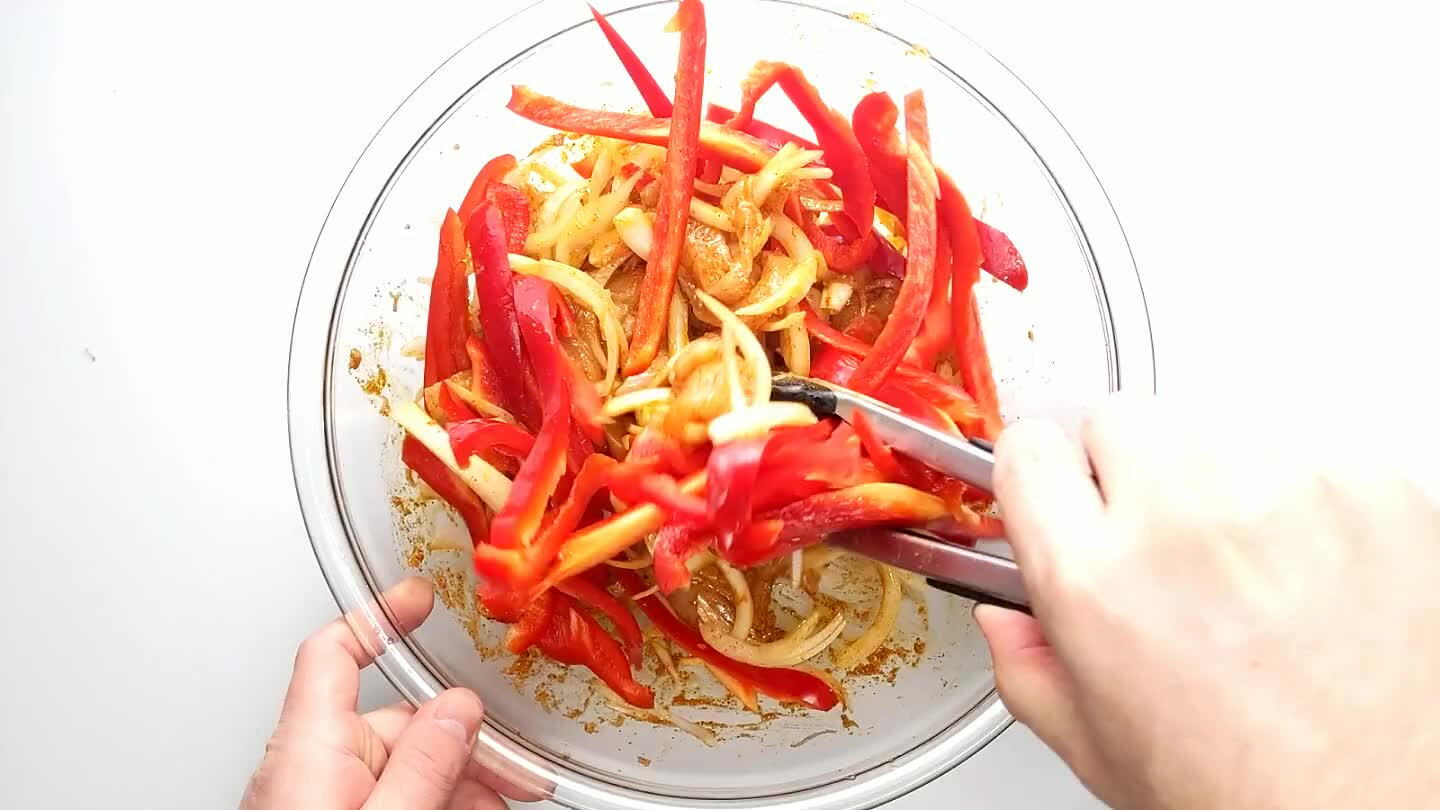 Add a pinch of salt and a little Pepper. Toss it all together to coat the meat and vegetables evenly in the marinade.
Spread it all out on a parchment or silpat-lined sheet tray.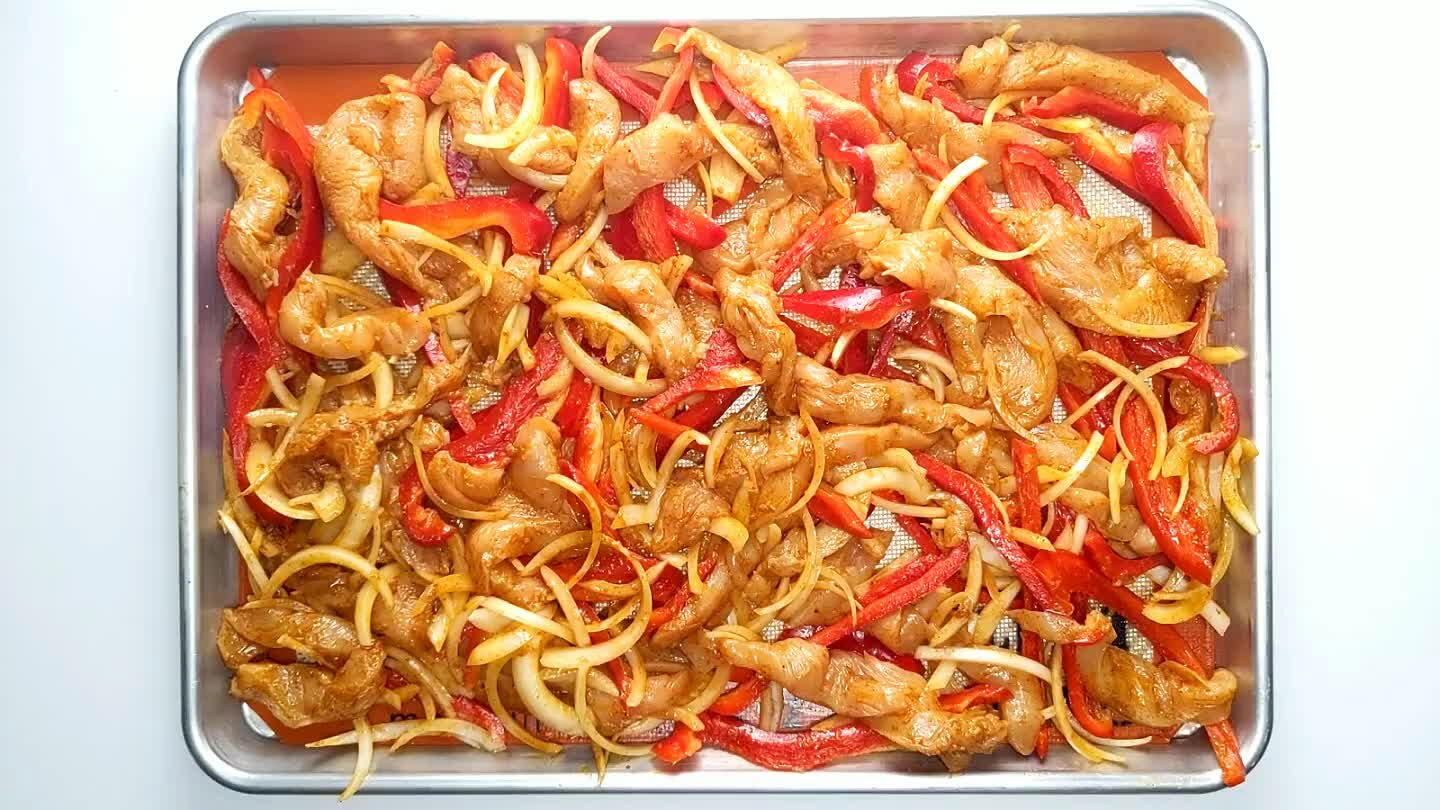 Bake for 20 minutes.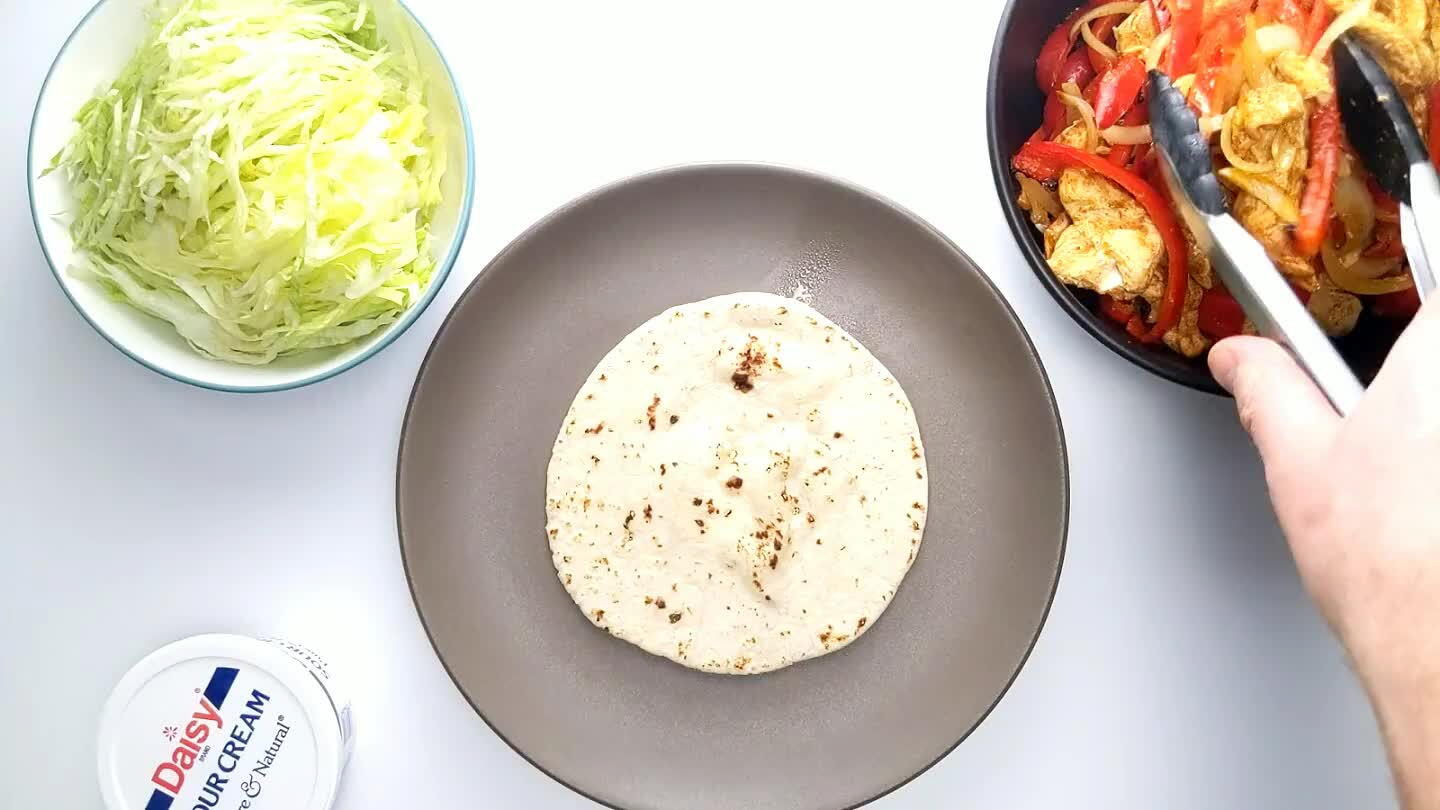 Warm the tortillas and set up your fajita station. A little of the meat, some shredded lettuce and a dollop of Daisy.