Butternut Squash and Carrot Soup with Coconut and Ginger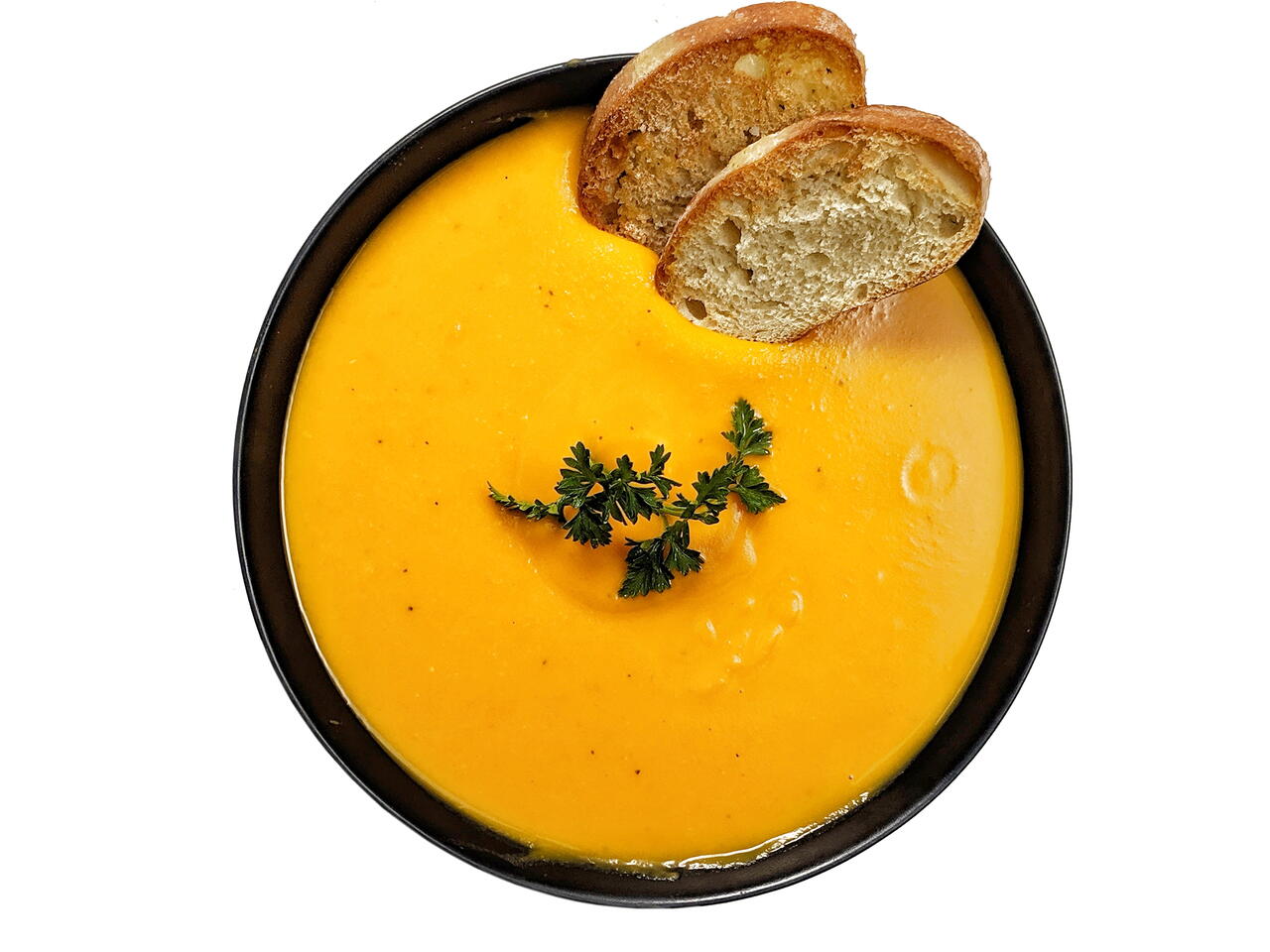 6 portions
35m
This recipe is so quick and easy. It can also be made in the Instant Pot to speed up the process even more!
What you will need
5 Carrots
1 inch Fresh Ginger
1 small Butternut Squash
2 cans Coconut Milk
1/2 tsp ground Black Pepper
1/2 tsp Cumin
1 tsp Salt
3 cups Water
3 cloves Garlic
3 tsp Vegetable Better than Bouillon
(Nutritional facts 32 calories, 0.29 g fat, 7.51 g carbohydrates, 0.78 g protein, 0 mg cholesterol, 304 mg sodium)
How to cook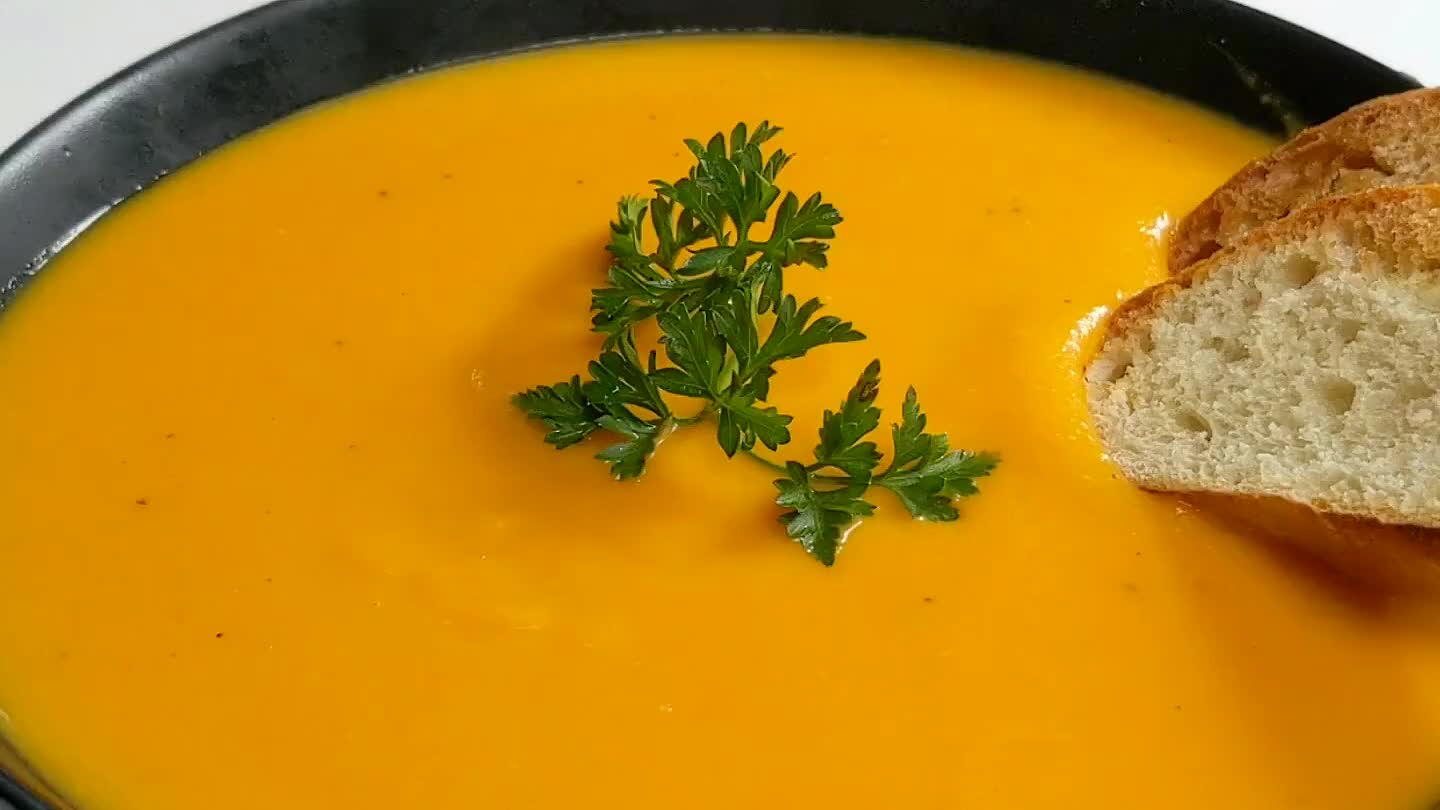 Peel the butternut squash.
Cut the ends off of the peeled butternut squash and cut it lengthwise in half. Scoop out the seeds from each half using a spoon. Discard the peels and seeds.
Cut the squash into 1 inch cubes. These cubes don't need to be perfect because the soup will be blended. Cut lengthwise into sticks and then across to form the cubes.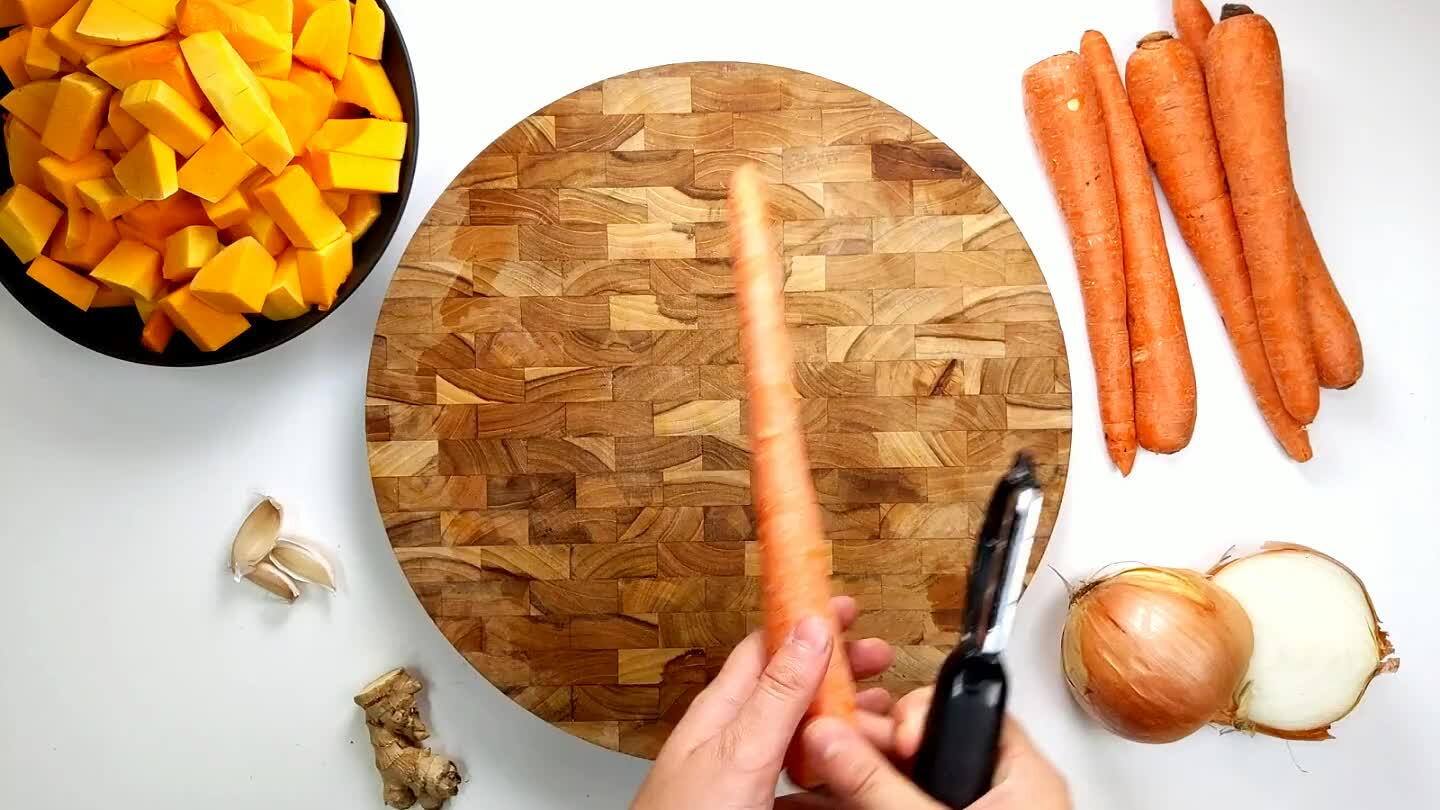 Peel the carrots.
Chop the carrots into large pieces. Again, the size can be large because the soup will be blended.
Cut the onion in half and remove the stem and root. Dice into large pieces.
Crush the garlic with the flat side of the knife and remove the skin. Give the garlic a rough dice.
Peel the ginger and roughly chop.
Pour the olive oil into the bottom of the pan and add the onions and carrots, and saute for 5 minutes or until the onions are translucent and lightly caramelized.
Add the butternut squash to the sauteed onions and carrots and add the chopped garlic.
Add the ginger, pepper, salt, and cumin to the pot.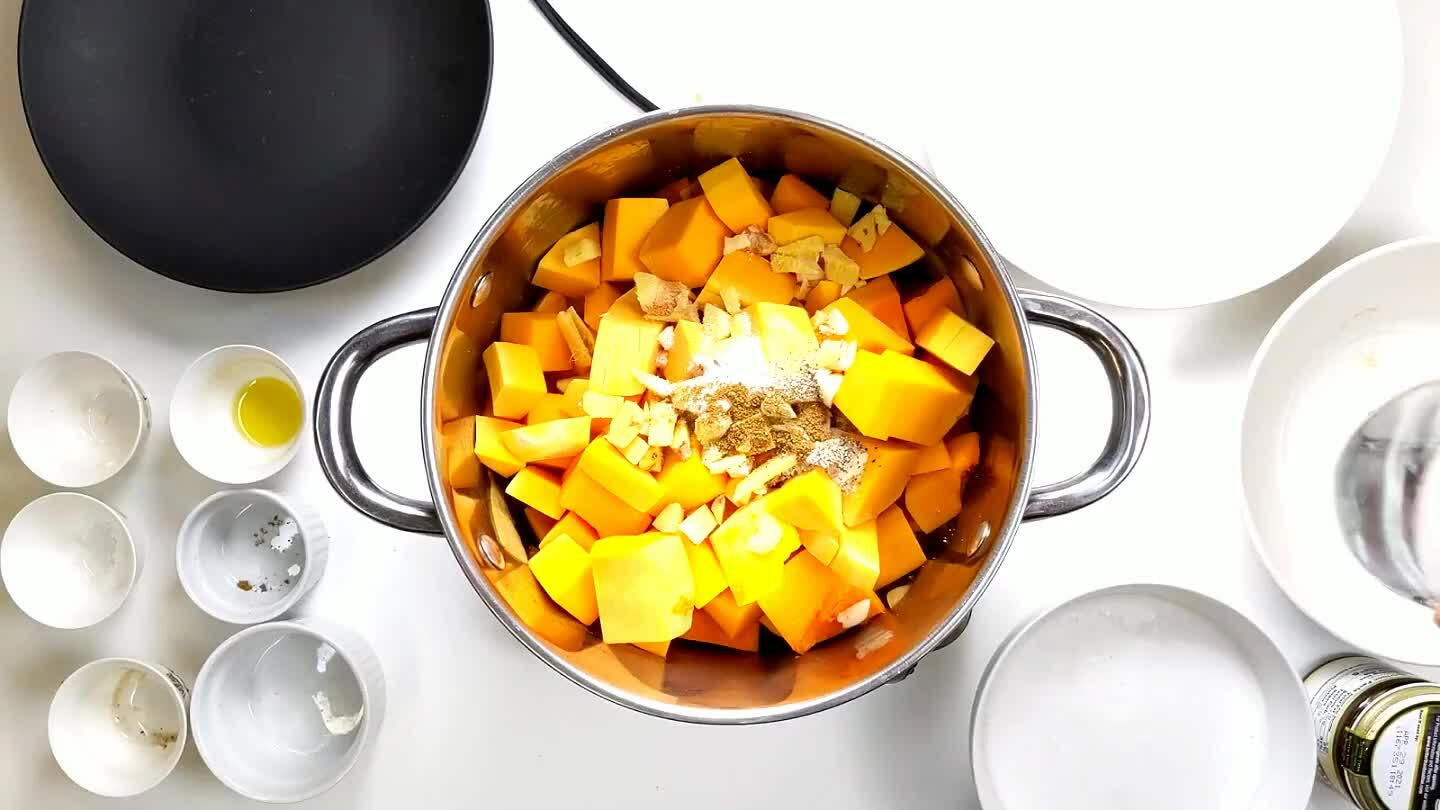 Add the 3 cups of water and add the lid. Simmer for 20 minutes or until the squash is softened.
Add the two cans of coconut milk once the squash is softened. Add the concentrated veggie "Better than Bullion."
Use an immersion blender or food processor to puree the soup into a smooth consistency.
Add salt and water if needed to get the desired flavor and consistency.