Chicken & Broccoli Stir Fry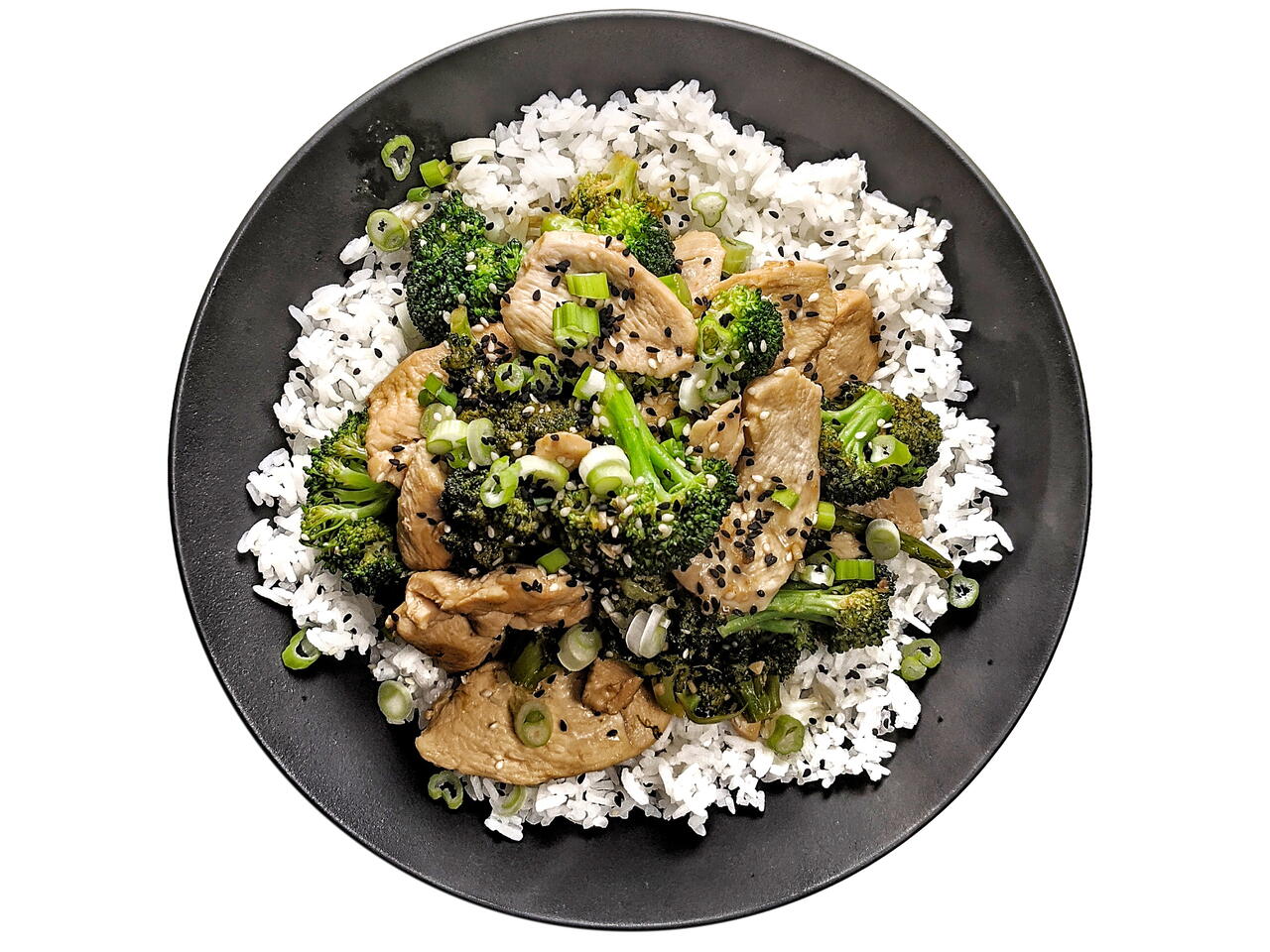 2 portions
20m
No need to stress over this recipe. Stir fry these ingredients together and have dinner on the table in no time. This dish has all the veggies, protein and flavor of a great meal.
What you will need
2 Tbsp Olive Oil
1 lb Boneless Skinless Chicken Breasts
12 oz fresh Broccoli Florets
2 cloves Garlic
1 inch Fresh Ginger
1 cup Teriyaki Sauce
1 lb Microwavable Rice
1/2 bunch Green Onions, optional
1 Tbsp Sesame Seeds, optional
(Nutritional facts 166 calories, 1.48 g fat, 29.4 g carbohydrates, 8.33 g protein, 10 mg cholesterol, 1042 mg sodium)
How to cook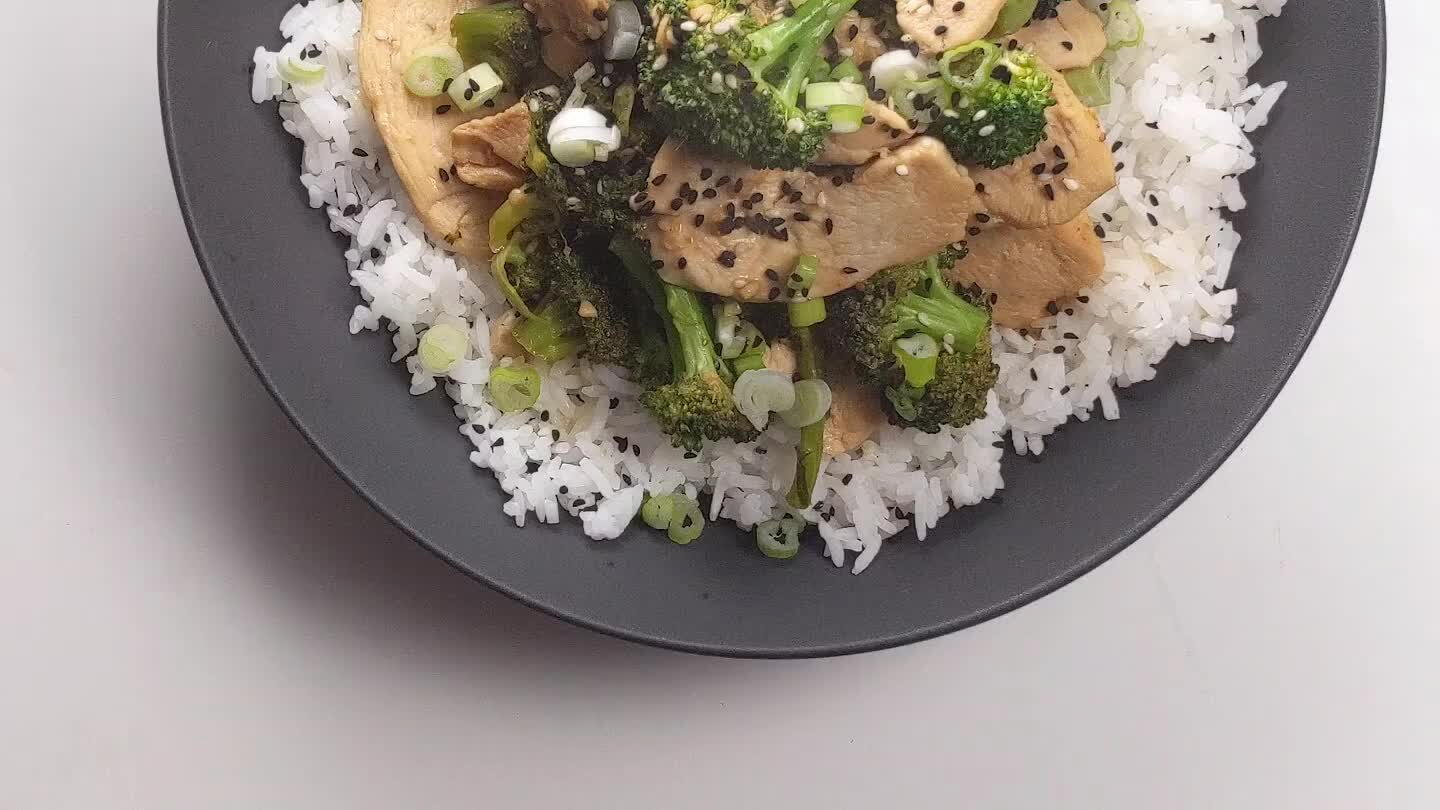 Gather all ingredients.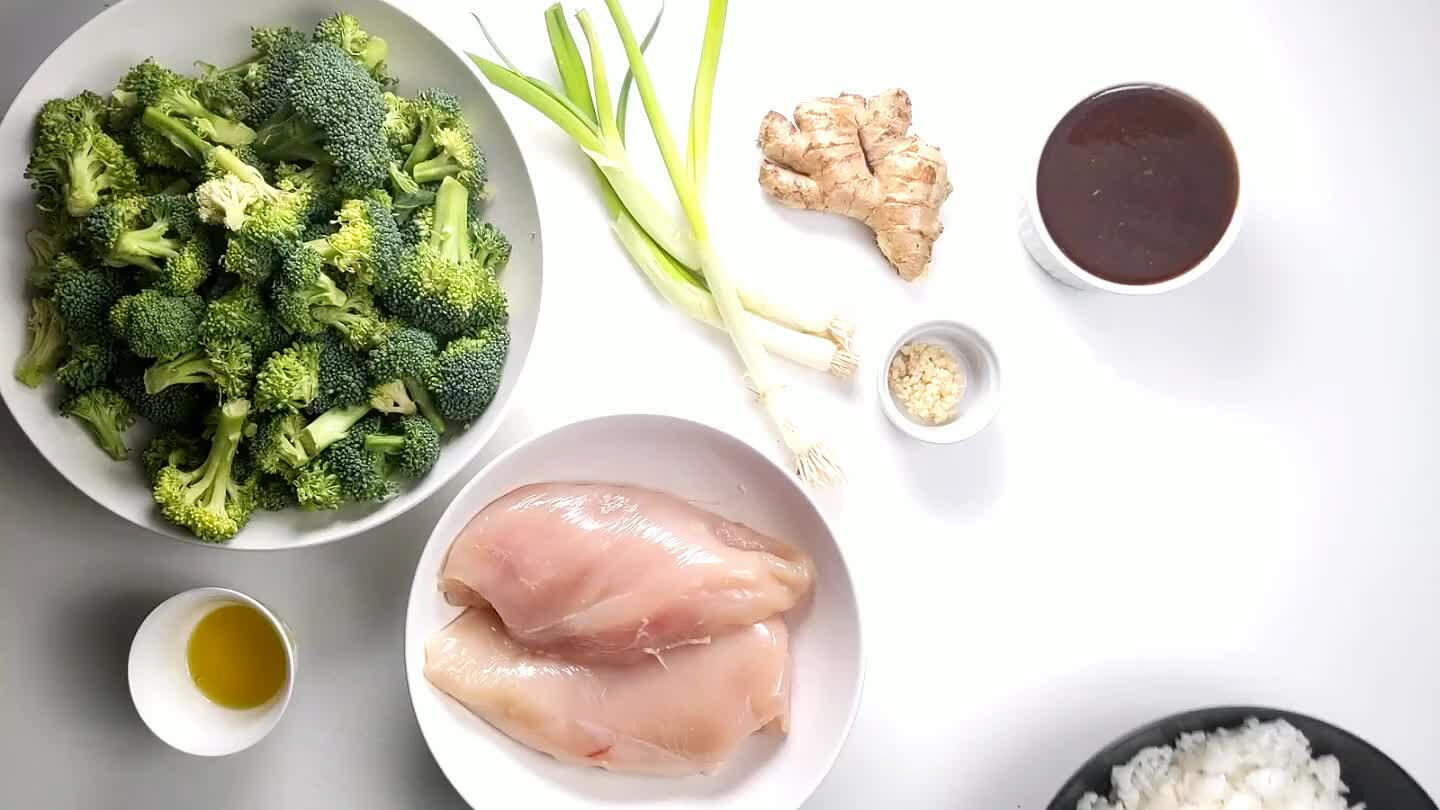 Portion all ingredients.
Prep the green onions by slicing into thin strips for garnish. Remove the root and outer layer of the onion and slice thinly.
Use a chef's knife to thinly slice the chicken breasts against the grain.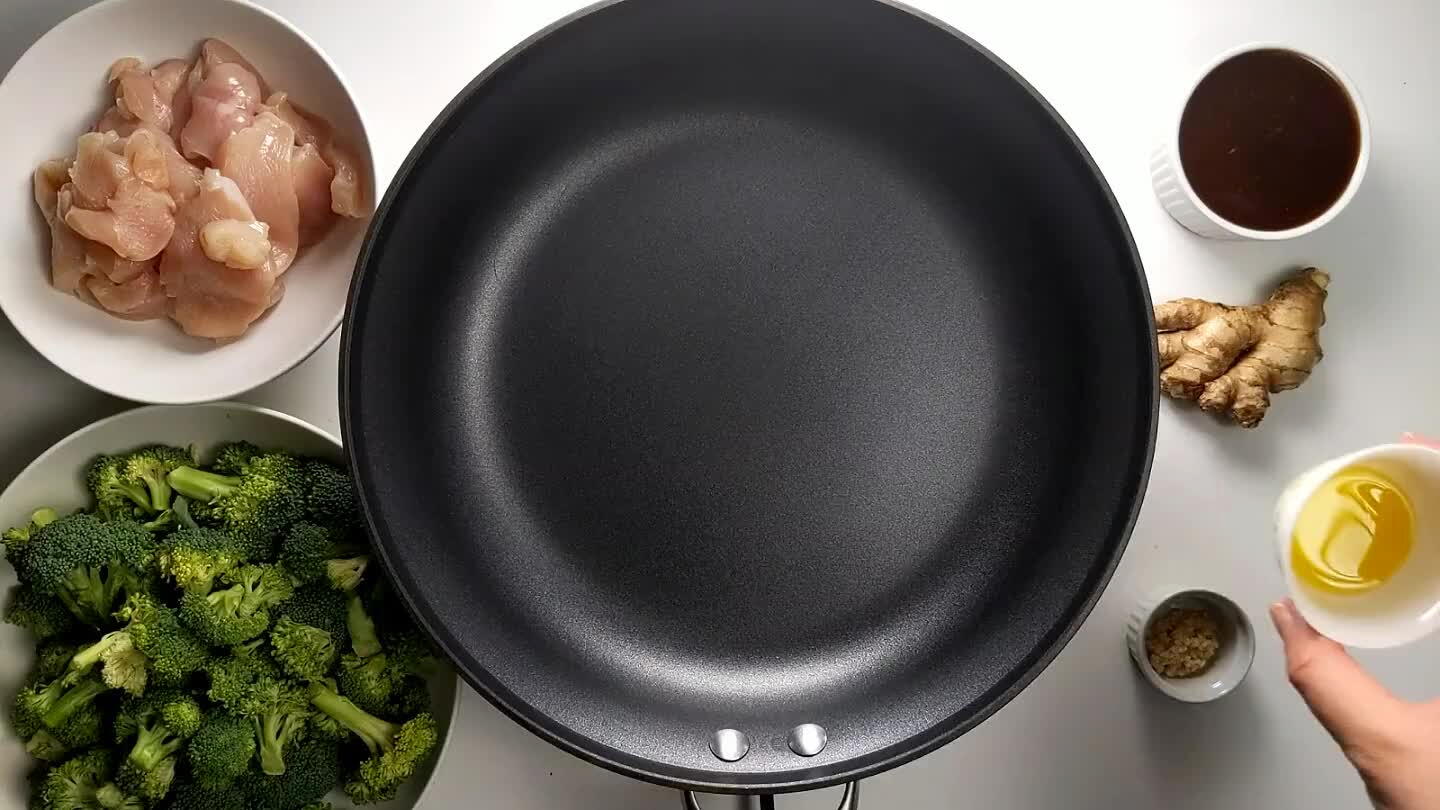 Add the olive oil and chicken to a preheated pan.
Flip and stir the chicken until no pink remains, about 5 minutes.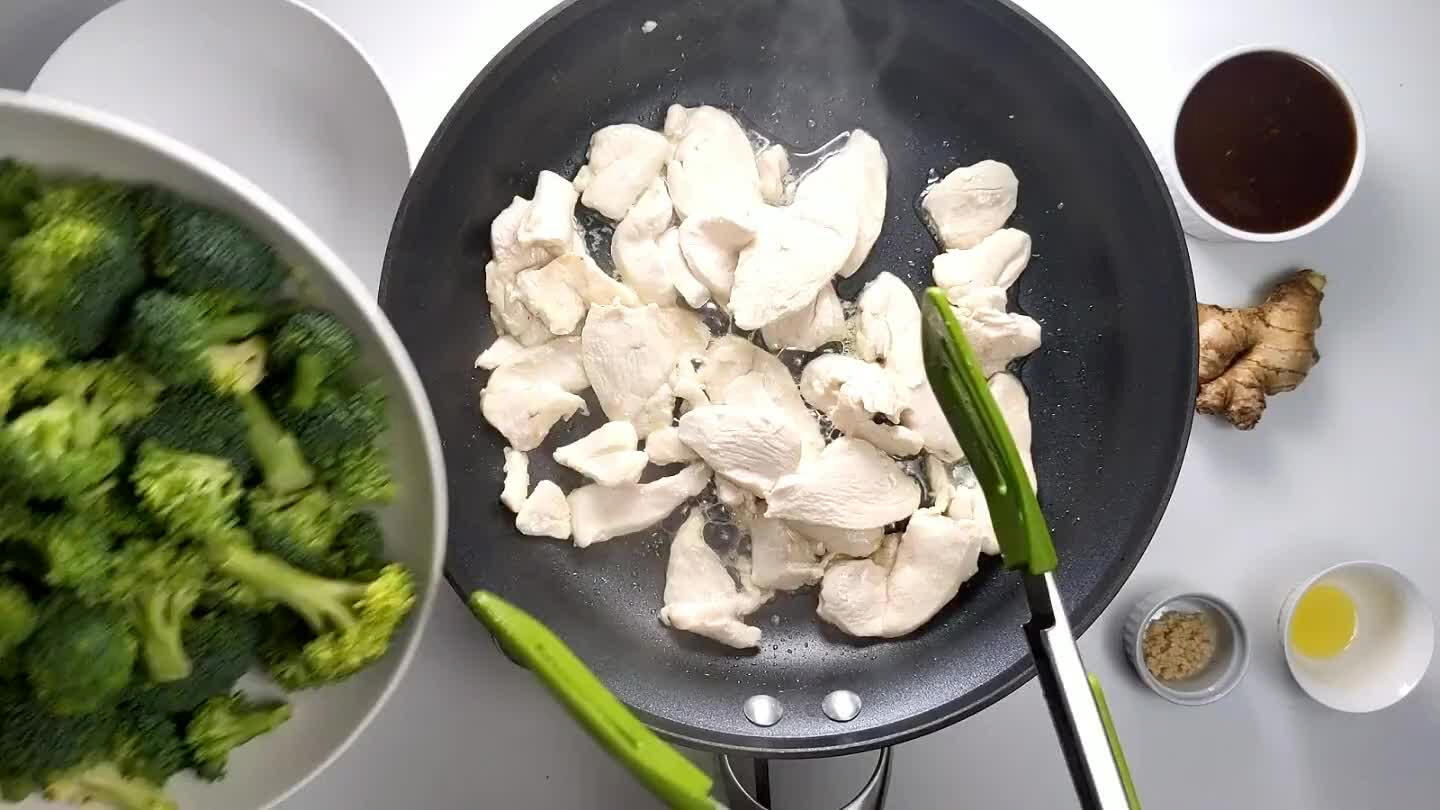 Add the broccoli florets and the teriyaki sauce.
Add the chopped garlic to the pan, and grate 1 tsp of fresh ginger into the pan.
Stir over high heat and cover with a lid and steam the broccoli for 5 more minutes.