Chicken Artichoke Skillet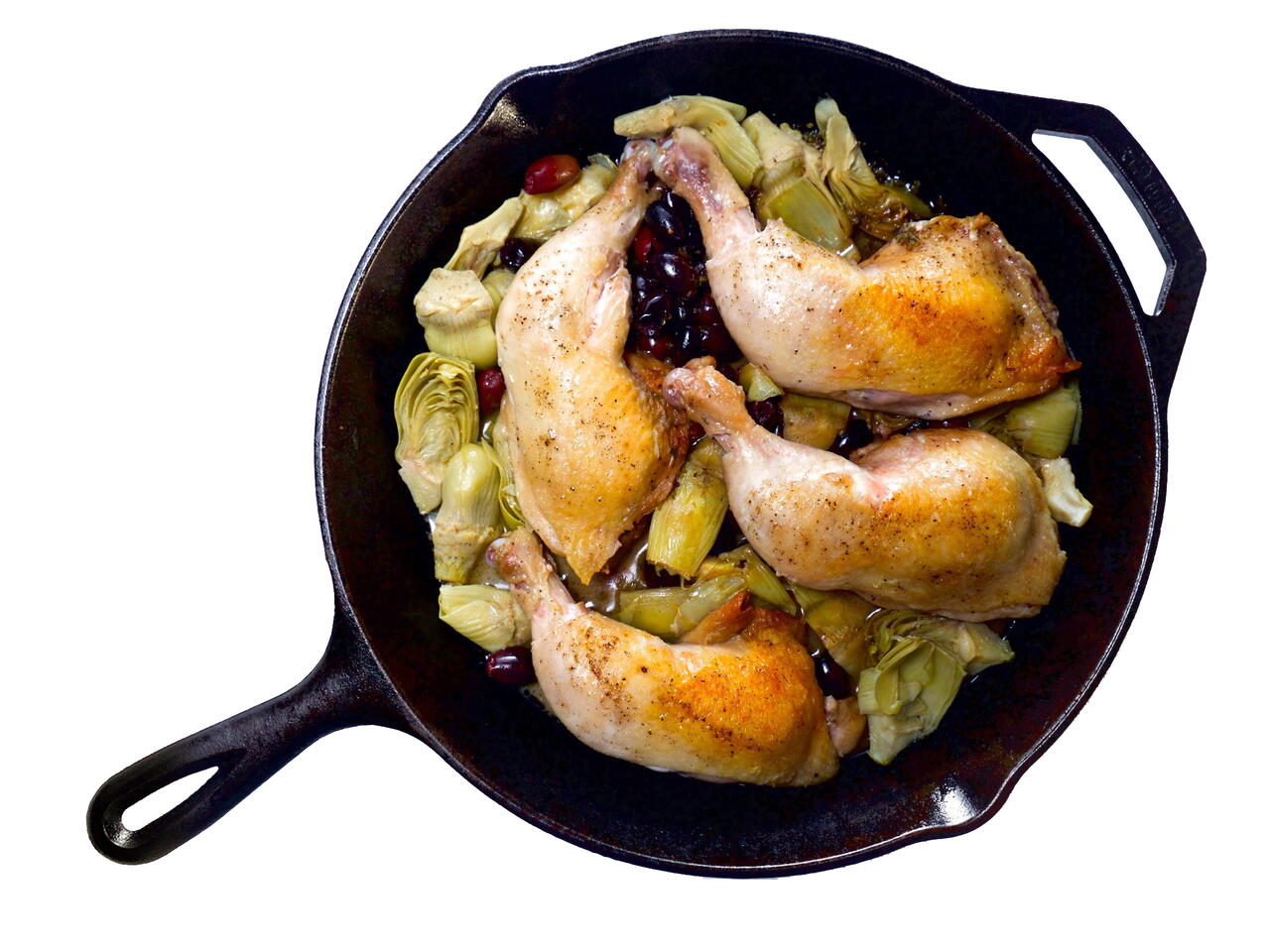 6 portions
30m
No carbs, protein rich, and still delicious. If you like artichokes, olives and chicken, this oughta work for you.
What you will need
2 lb Chicken Legs
14 oz. Artichoke Hearts
⅔ cup Chicken Broth
½ cup pitted Kalamata Olives
1 lemon
2 tsp Dried Oregano
Olive oil
Salt, as needed
Ground Black Pepper, as needed
(Nutritional facts 162 calories, 8.91 g fat, 9.55 g carbohydrates, 11 g protein, 23 mg cholesterol, 618 mg sodium)
How to cook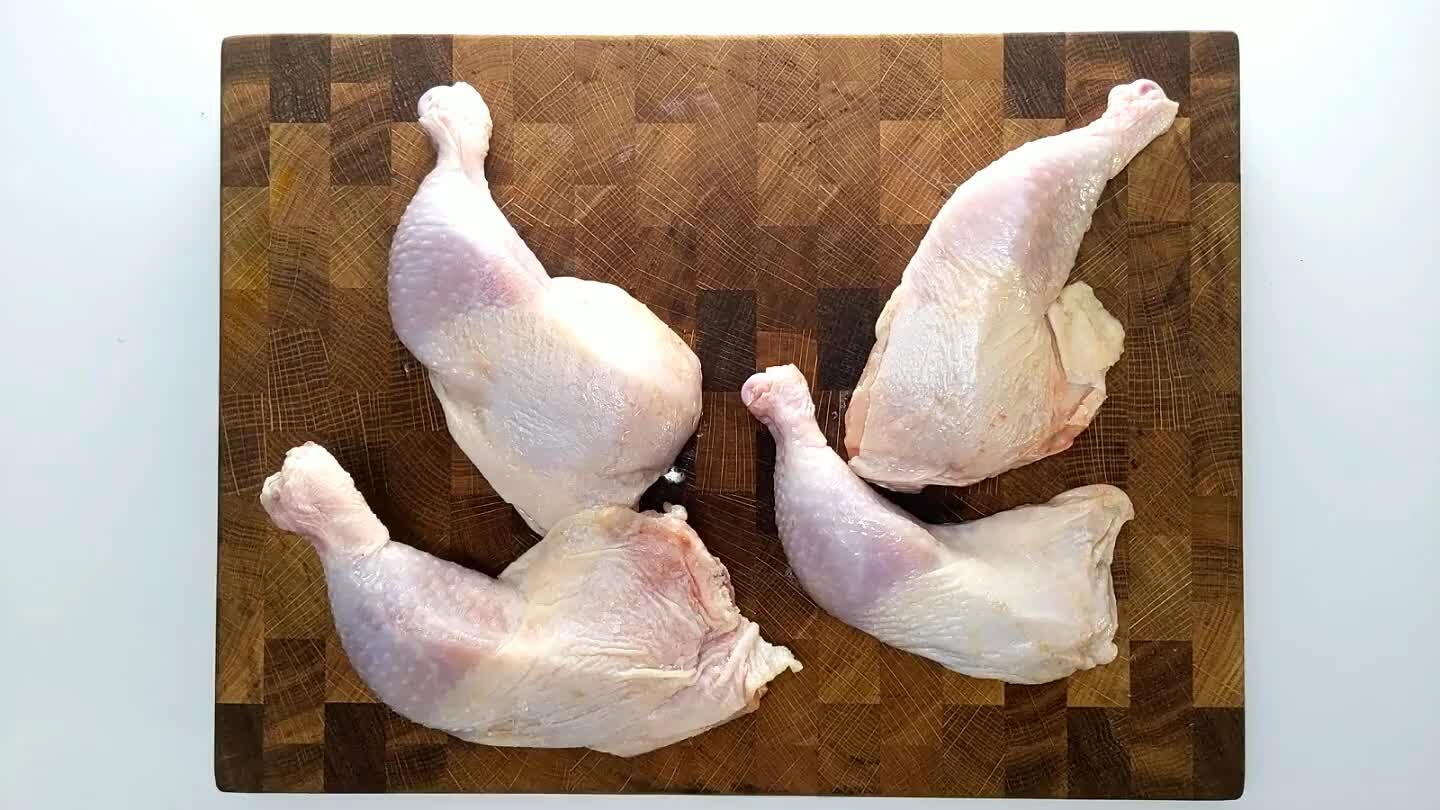 Dust the chicken legs in salt and pepper.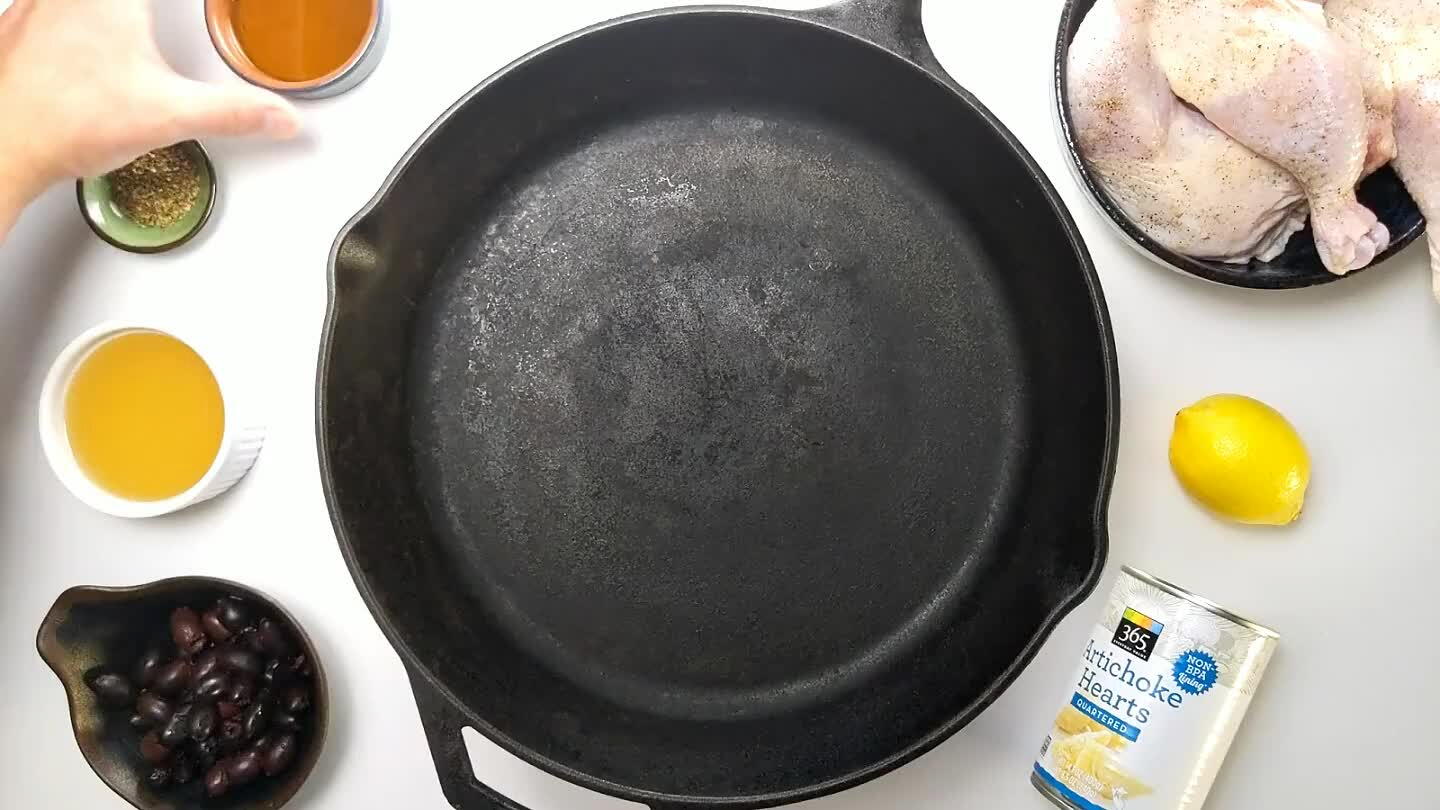 Warm some oil in a heavy skillet over medium-high.
When the oil is hot, nearly smoking, add the chicken thighs, skin-side down. Press down the chicken to get as much of the skin as possible sealed to the pan. Cook on medium-high until the crispy and brown on one side.
Flip the chicken legs and pour in the chicken broth.
Add the kalamata olives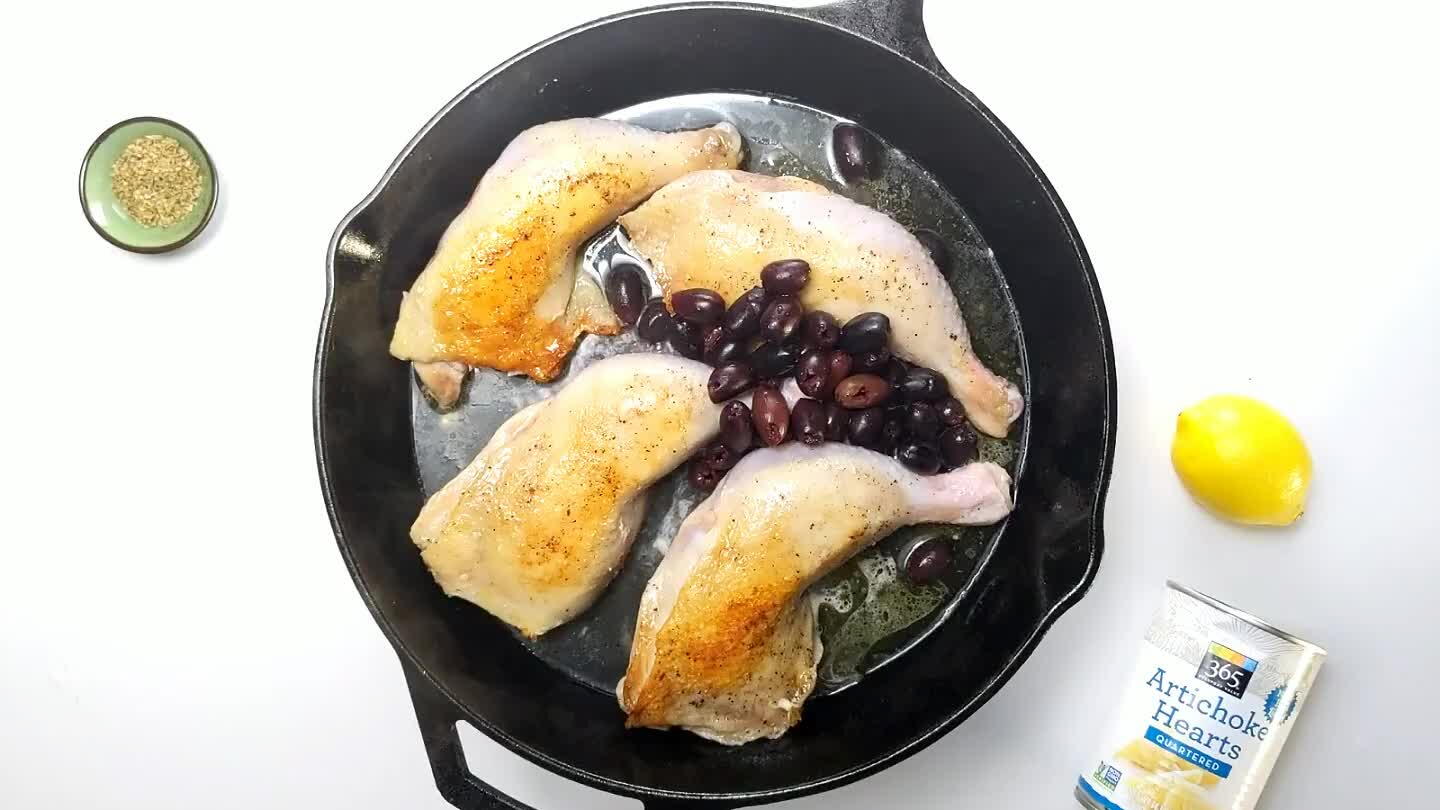 Add the dried oregano.
Add the artichoke hearts, but don't add the liquid.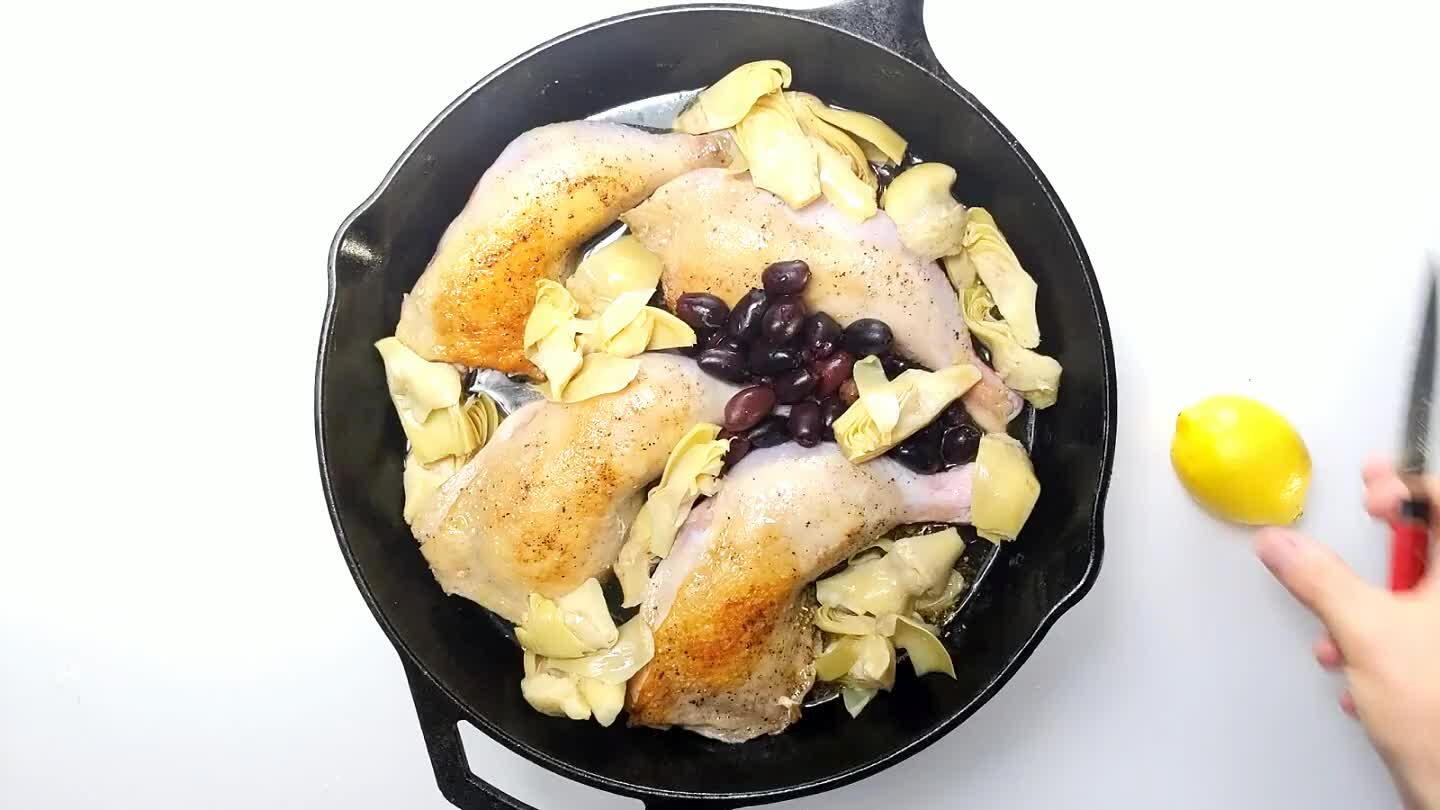 Slice the lemon in half and squeeze the juice into the pan.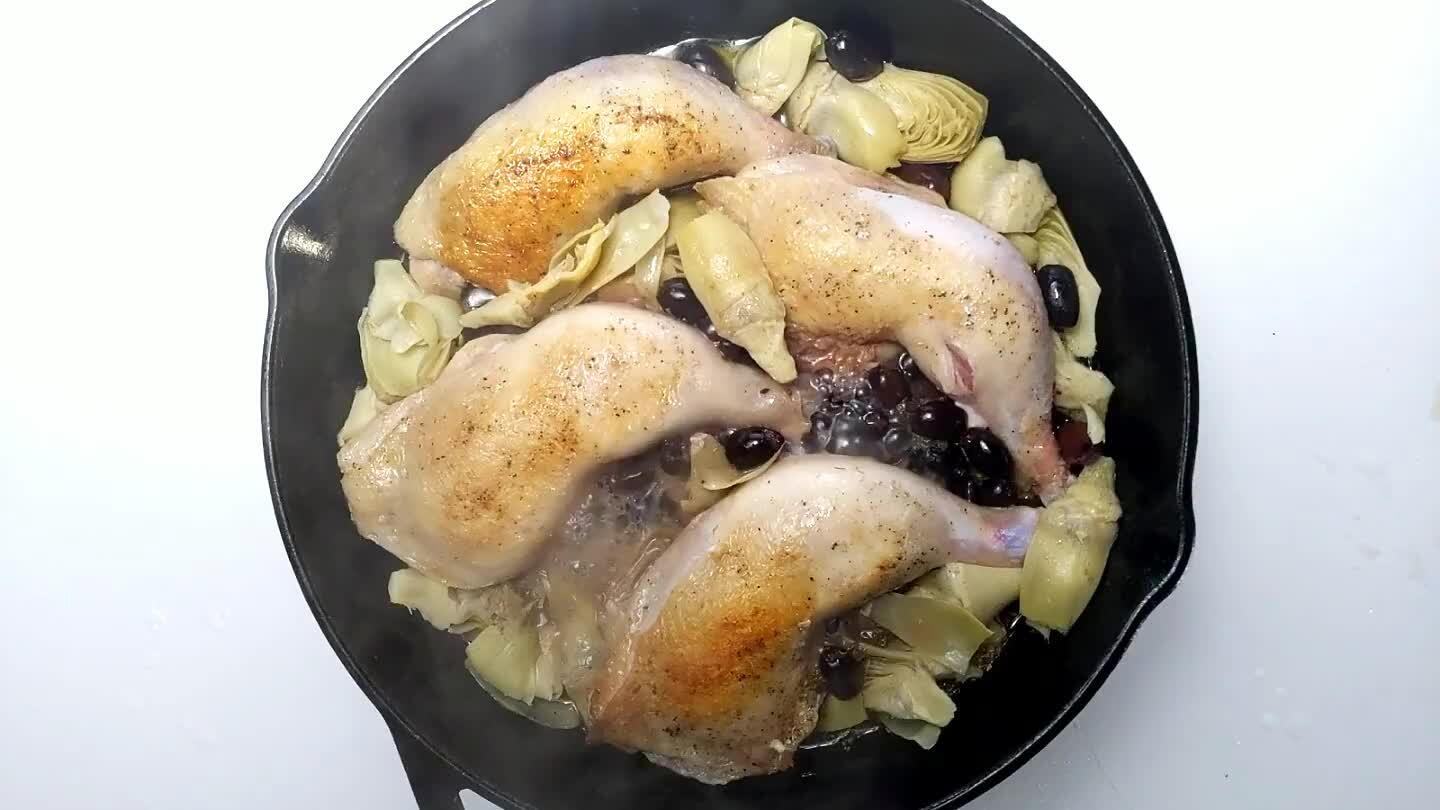 Bring the liquid to a simmer. Cover the pan and simmer for about 20 minutes, or until the chicken is done cooking. chicken thighs should reach an internal temperature above 165°F. But, if you get it to 160°F in the pan, you can cut the heat and the cooking will carry over easily.