Creamy Caper Chive Dressing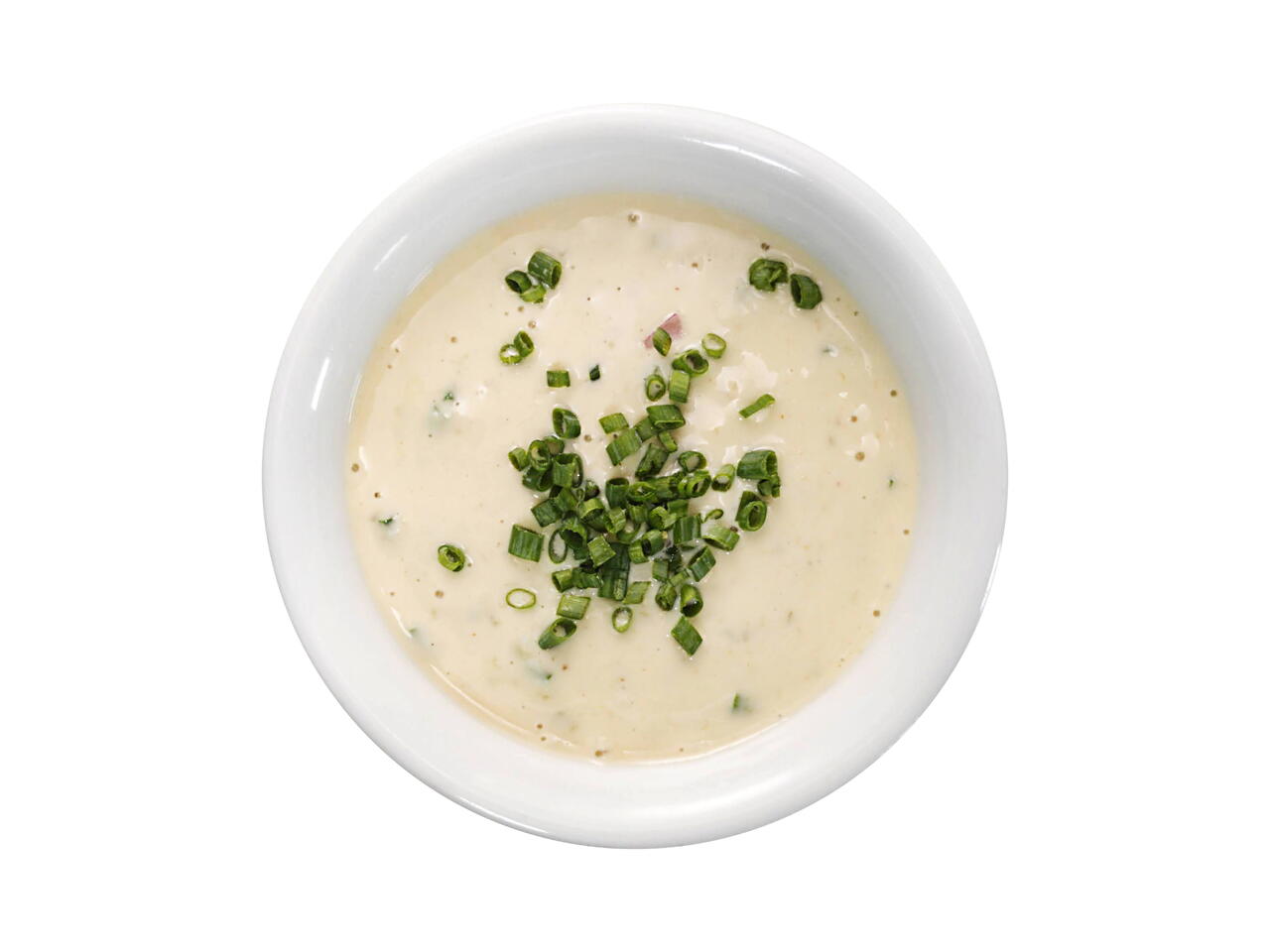 1 portions
15m
This creamy dressing is tangy, herbacious, and goes especially great with smoked salmon.
What you will need
2.5 Tbsp Dijon Mustard
2 Tbsp Mayonnaise
2 Tbsp Red Wine Vinegar
1 oz Shallot
2 Tbsp Capers
2 Tbsp minced Chives
¼ tsp Sea Salt
1/2 cup Olive Oil
(Nutritional facts 204 calories, 20.89 g fat, 3.34 g carbohydrates, 1.08 g protein, 17 mg cholesterol, 685 mg sodium)
How to cook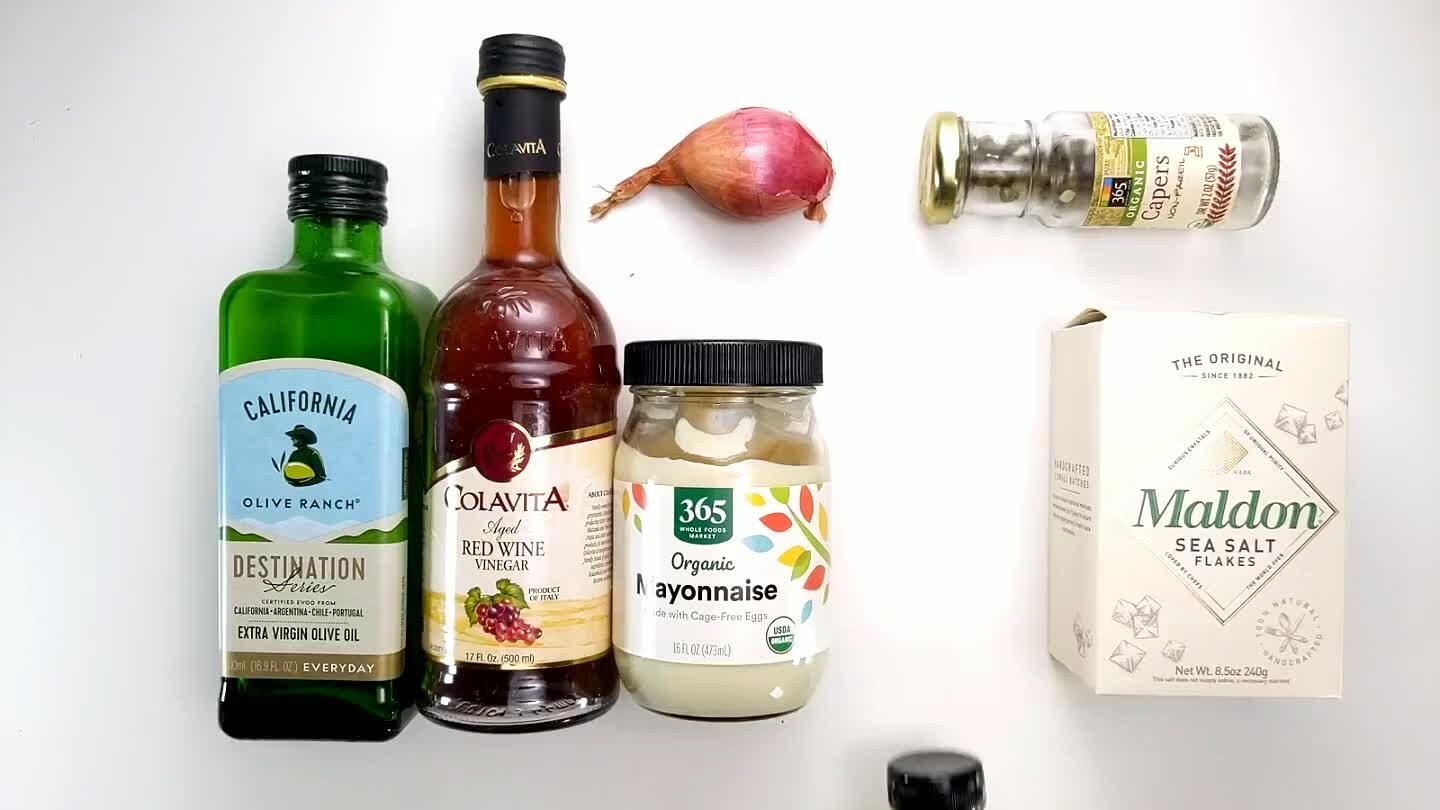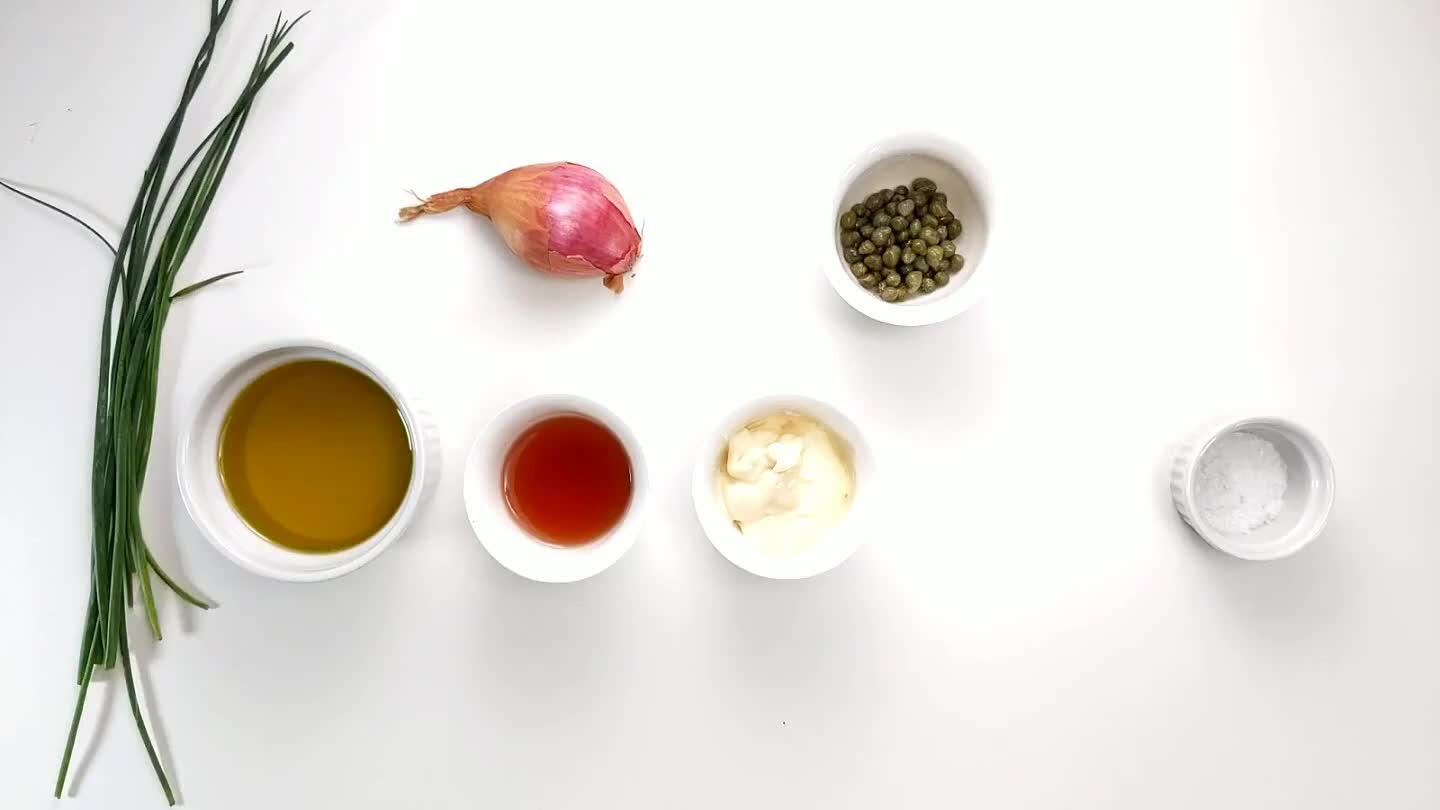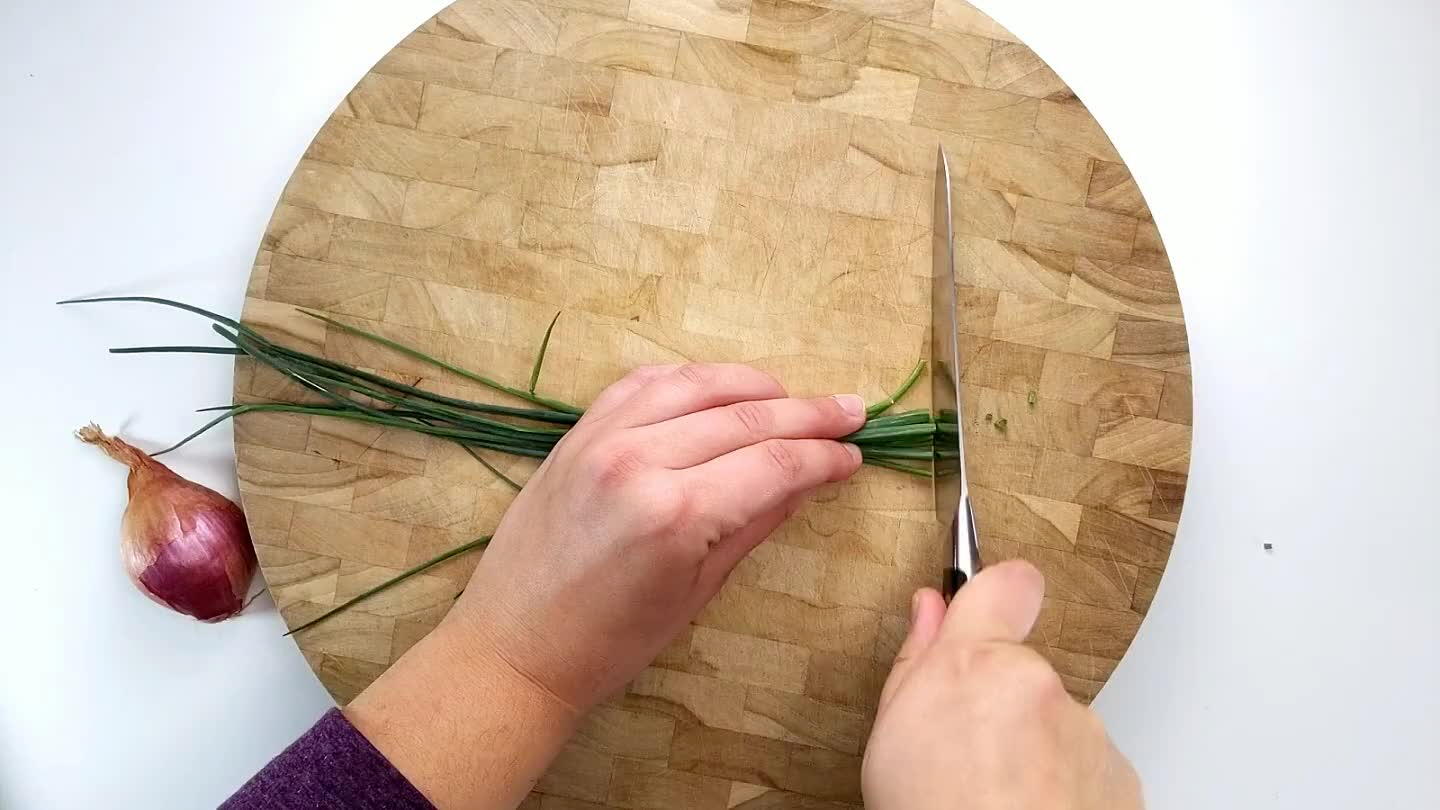 Finely chop the chives. You will want about 2 Tbsp of chopped fresh chives.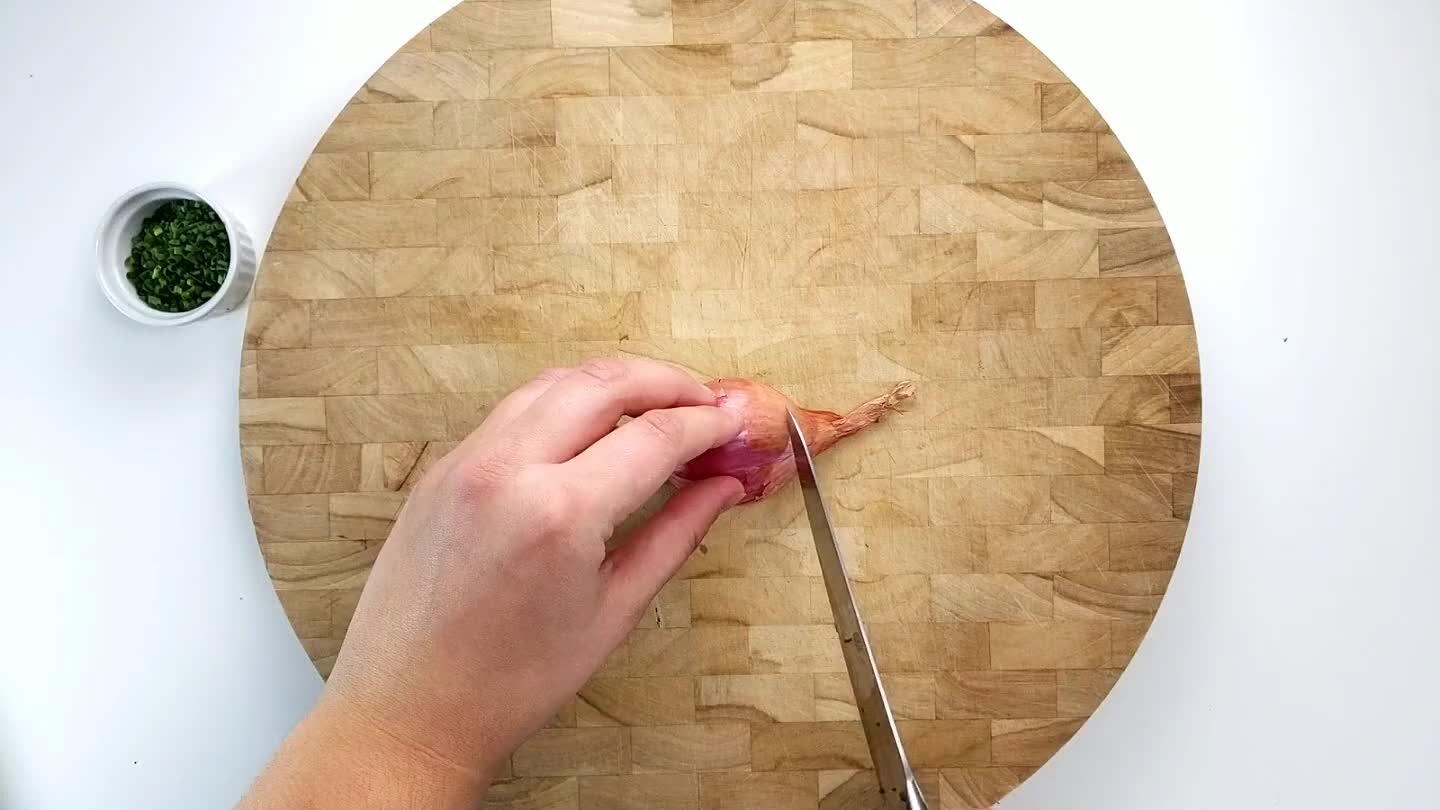 Cut off the stem of the shallot and peel.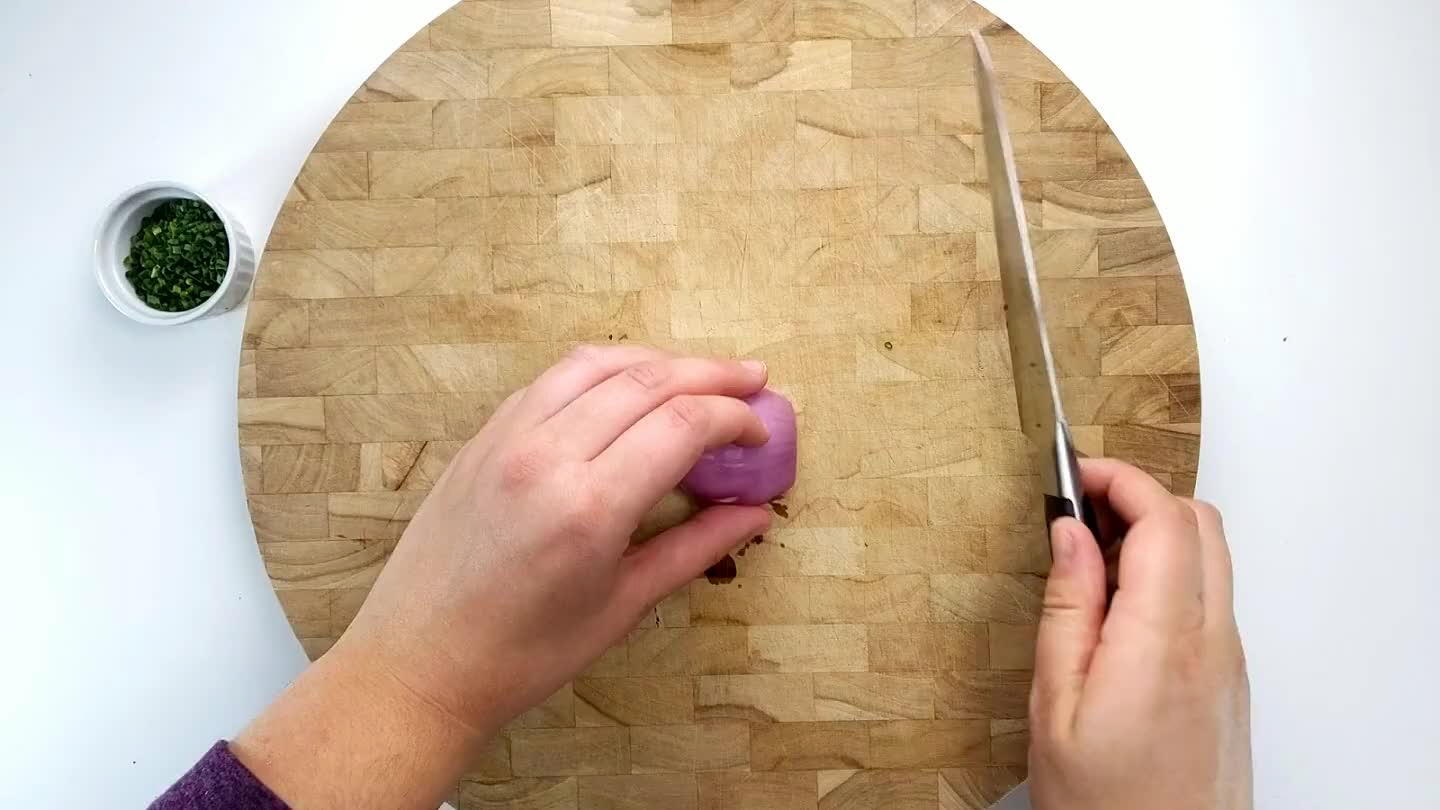 Leaving the root end intact, slice the shallot twice with the knife blade parallel to the cutting board. Then slice and dice the shallot.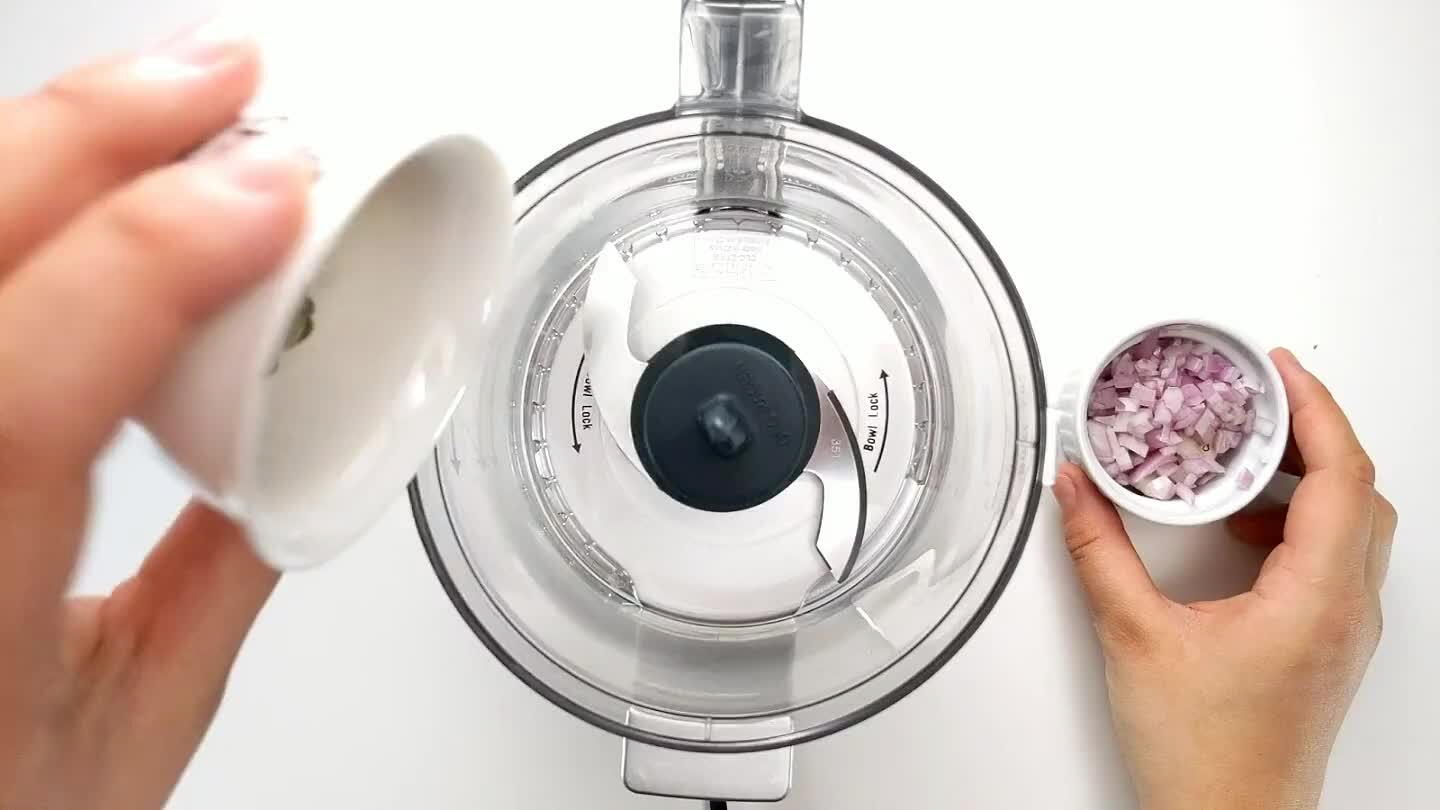 Add the capers and chopped shallot to the base of a blender or food processor. Pulse a few times until finely chopped.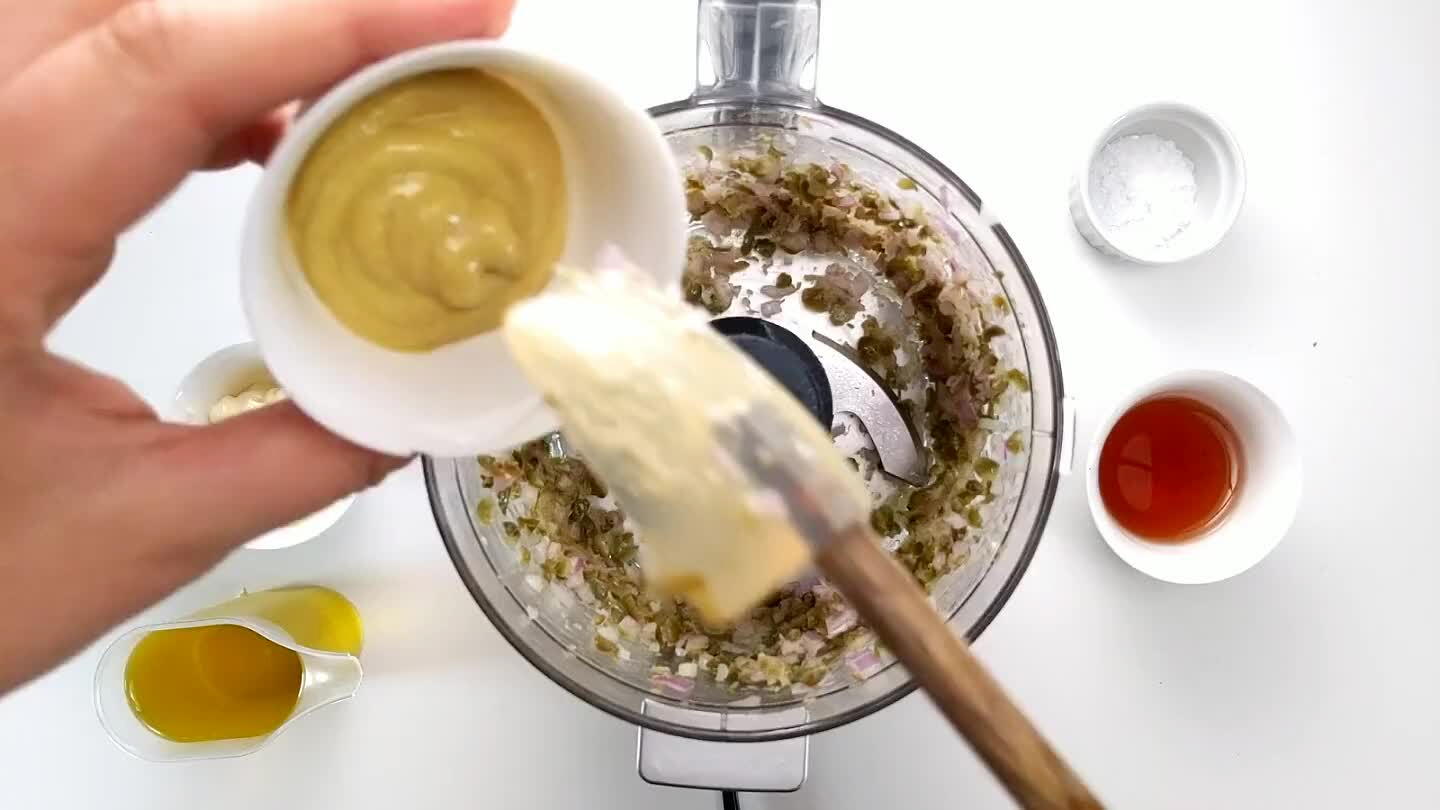 Add the dijon mustard to the food processor with the chopped capers and shallot.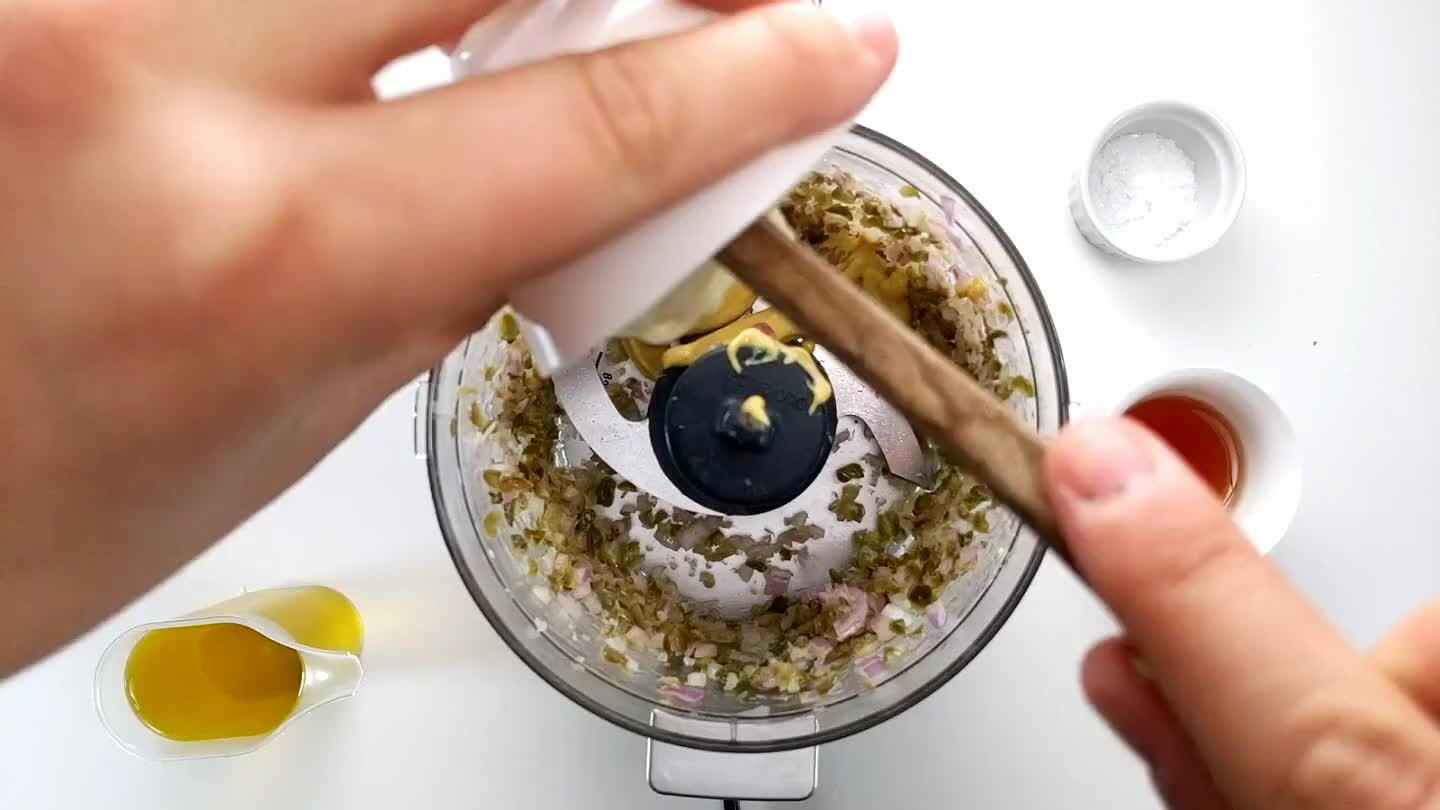 Add the mayonnaise.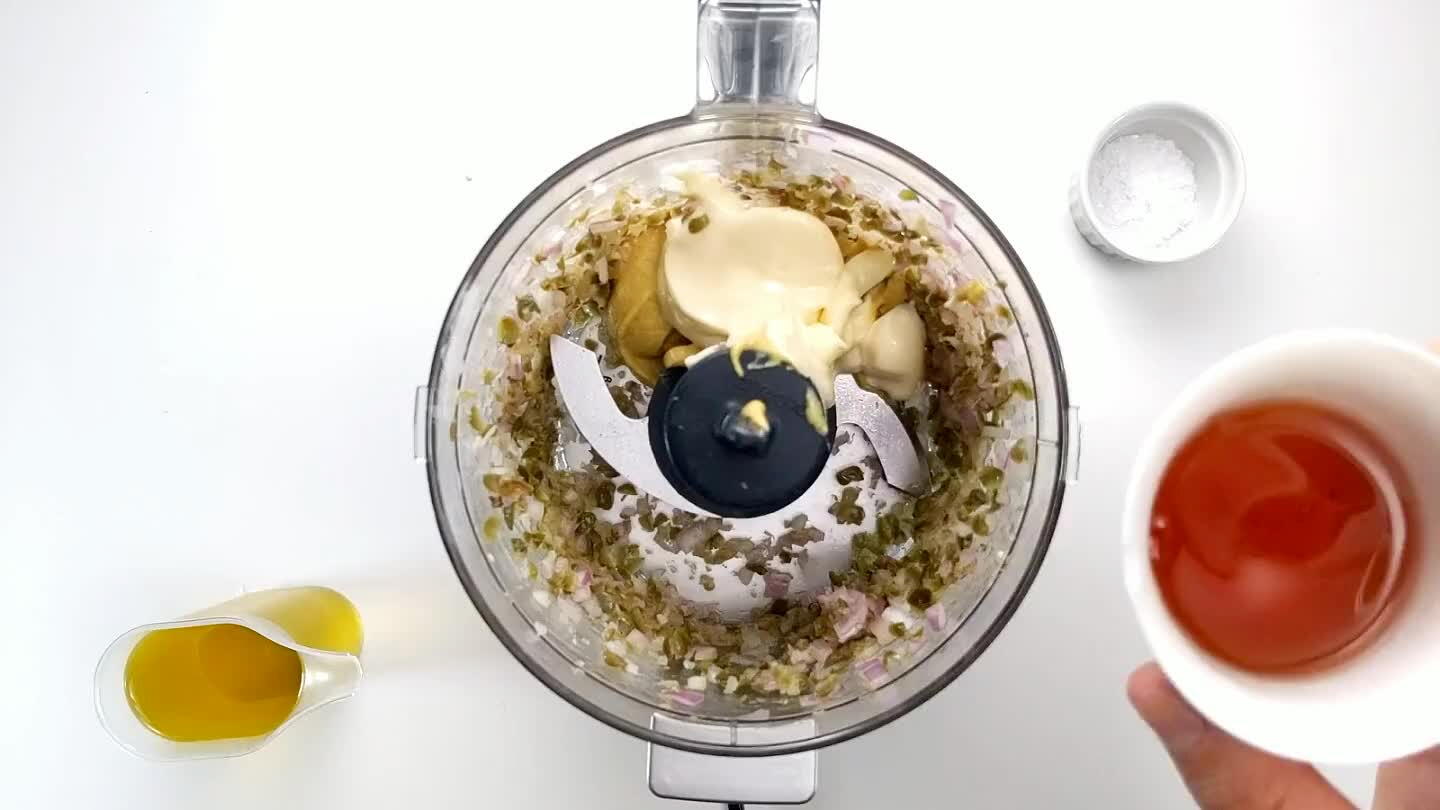 Pour in the red wine vinegar.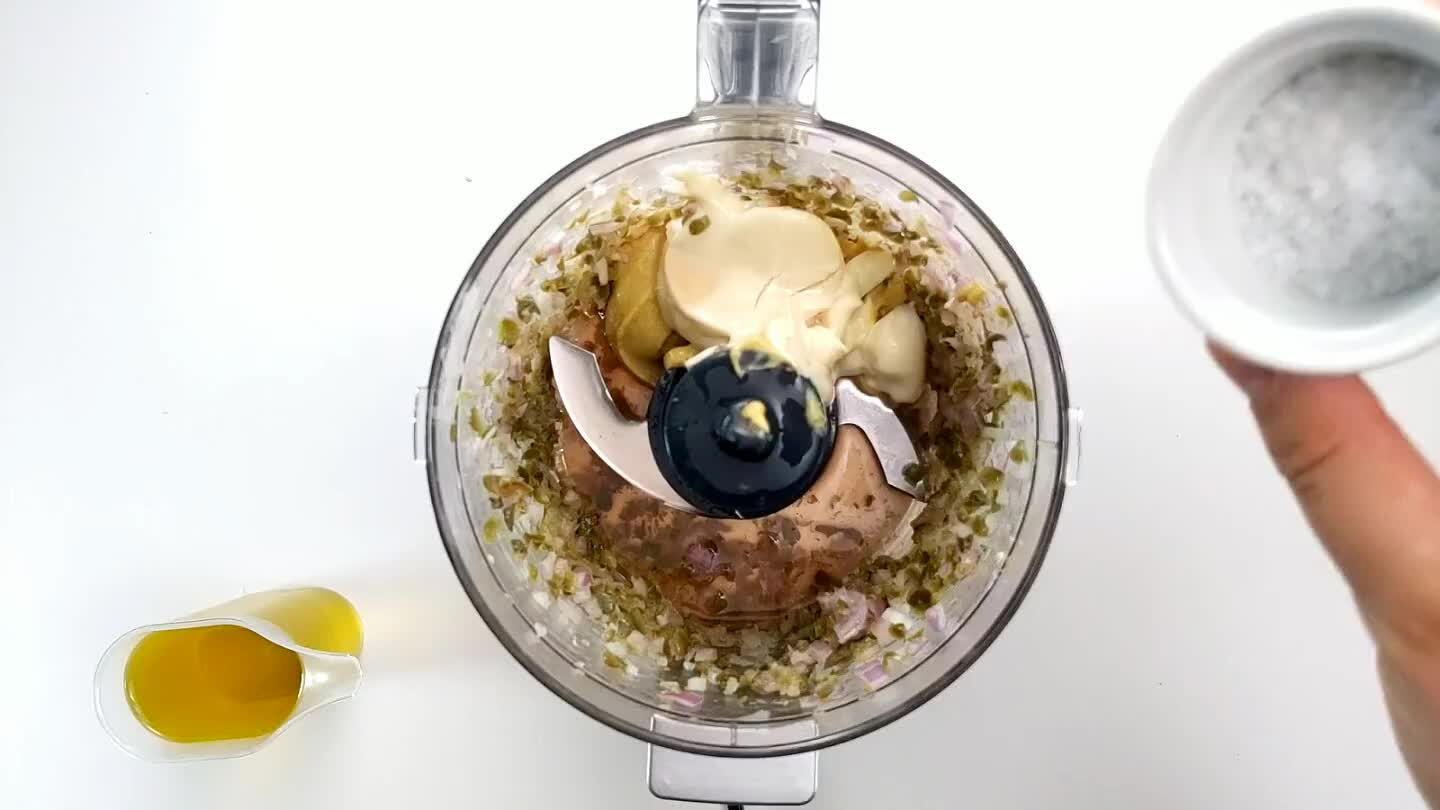 Season the dressing with the salt.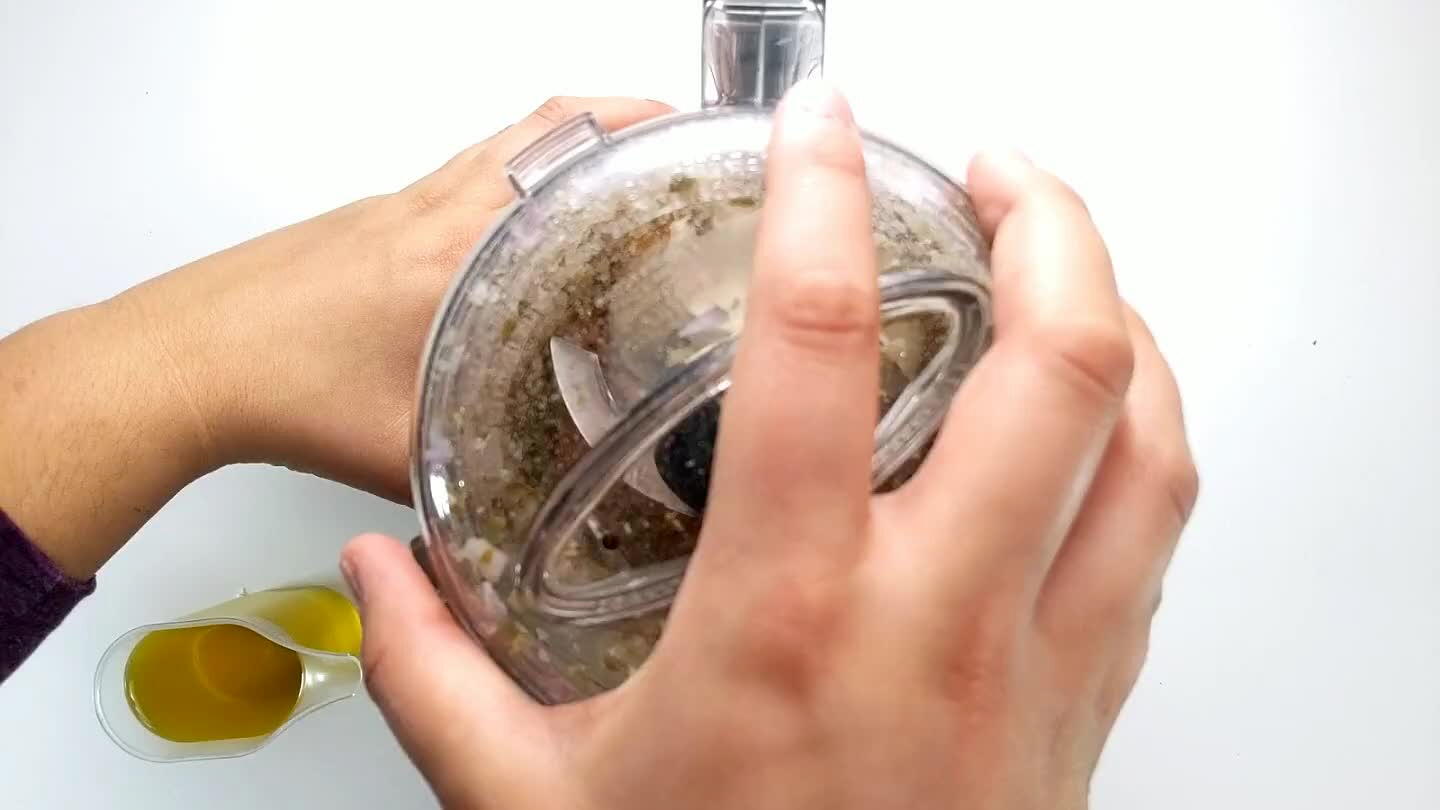 Blend the ingredients together until combined, and then slowly drizzle in the olive oil while running the food processor. This will emulsify the dressing so that it does not seperate.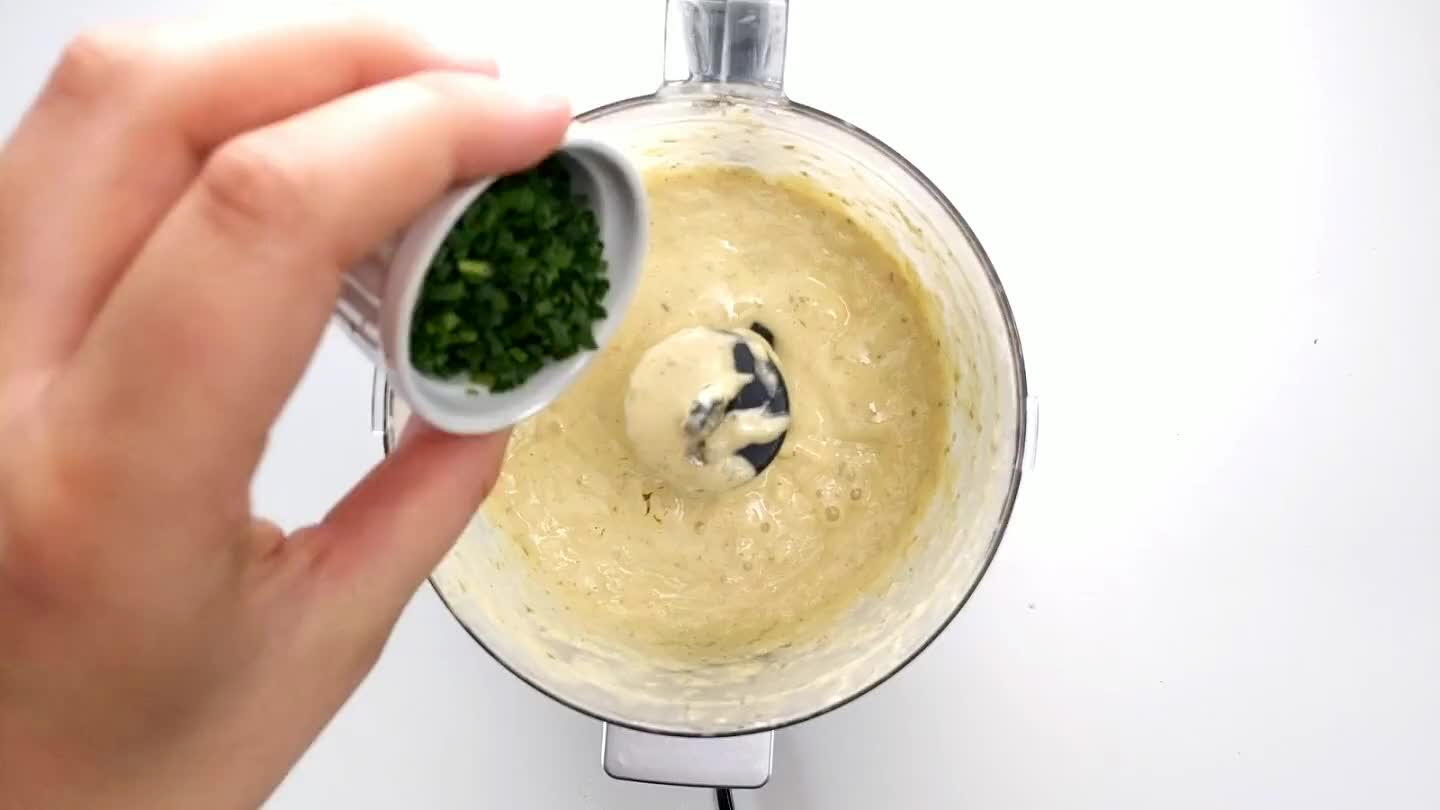 Stir in the chopped chives with a spoon.