Recipe video made by Michelle
Published on 51 days ago, viewed by 75 , 1 Comments
5 portions
45m
What you will need
1/2 stick of butter
1 tbsp fresh thyme leaves
1 onion
2 cloves of garlic
1/4 cup tomato paste
2 (28oz) cans diced tomatoes with juice
1/2 c. heavy cream
1 tsp salt
1 tsp pepper
(Nutritional facts 154 calories, 12.4 g fat, 10.27 g carbohydrates, 2.6 g protein, 23 mg cholesterol, 967 mg sodium)
How to cook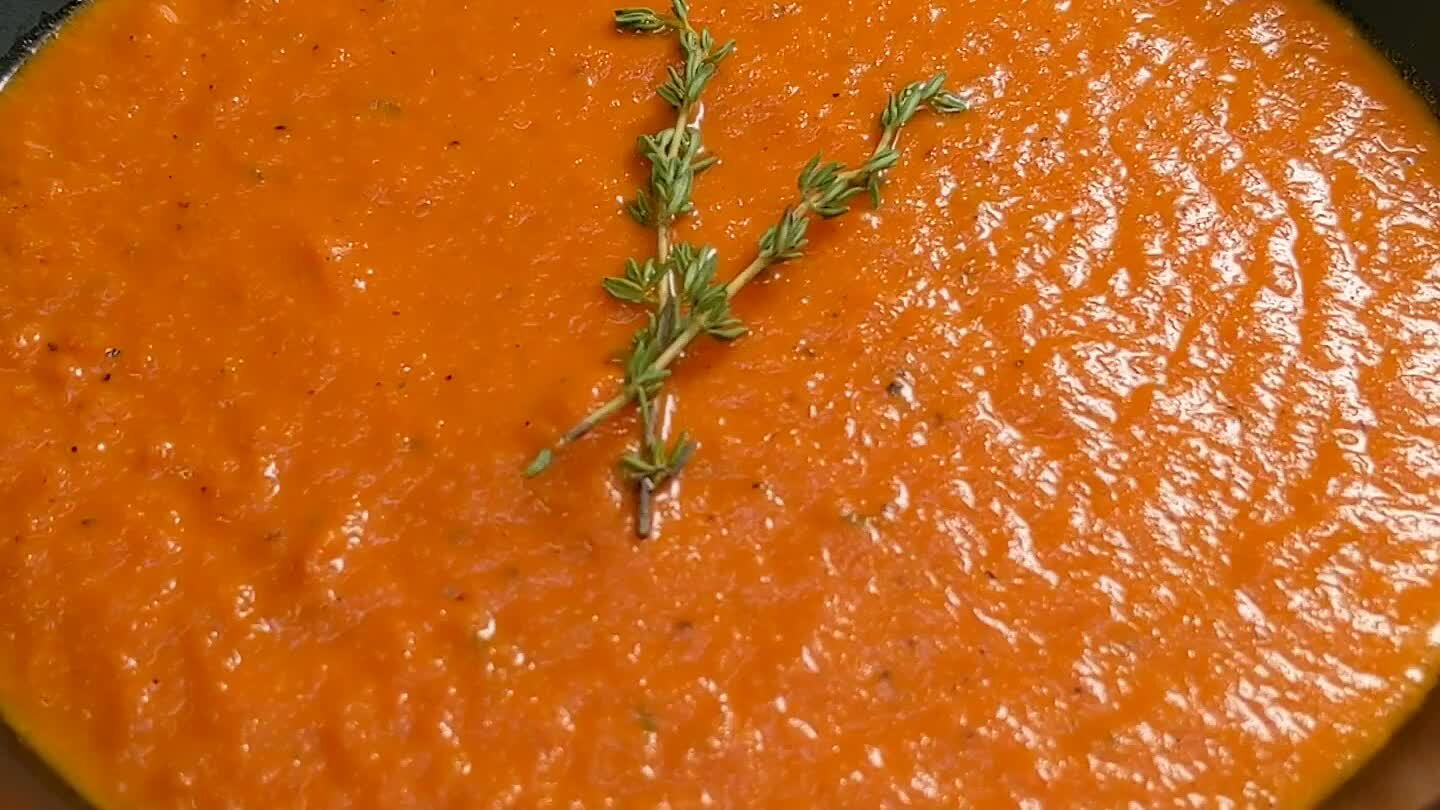 Gather all ingredients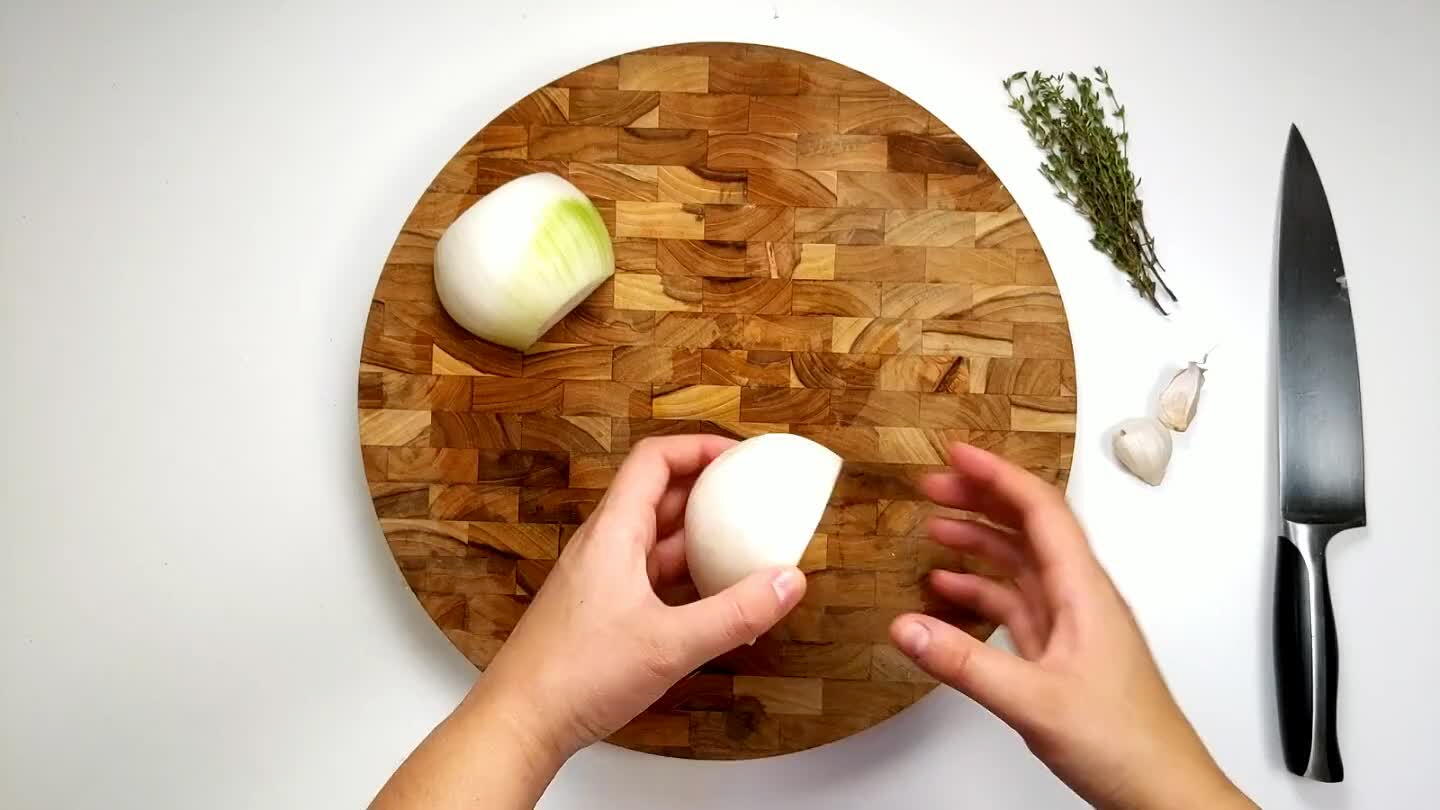 Chop the onion. Cut the stem and root off the onion and remove the skin. Chop into a small dice.
Smash the garlic with the flat side of the knife and remove the skin. Roughly dice the garlic.
Grab the stem of the thyme and run your fingers down the stem to remove the thyme leaves.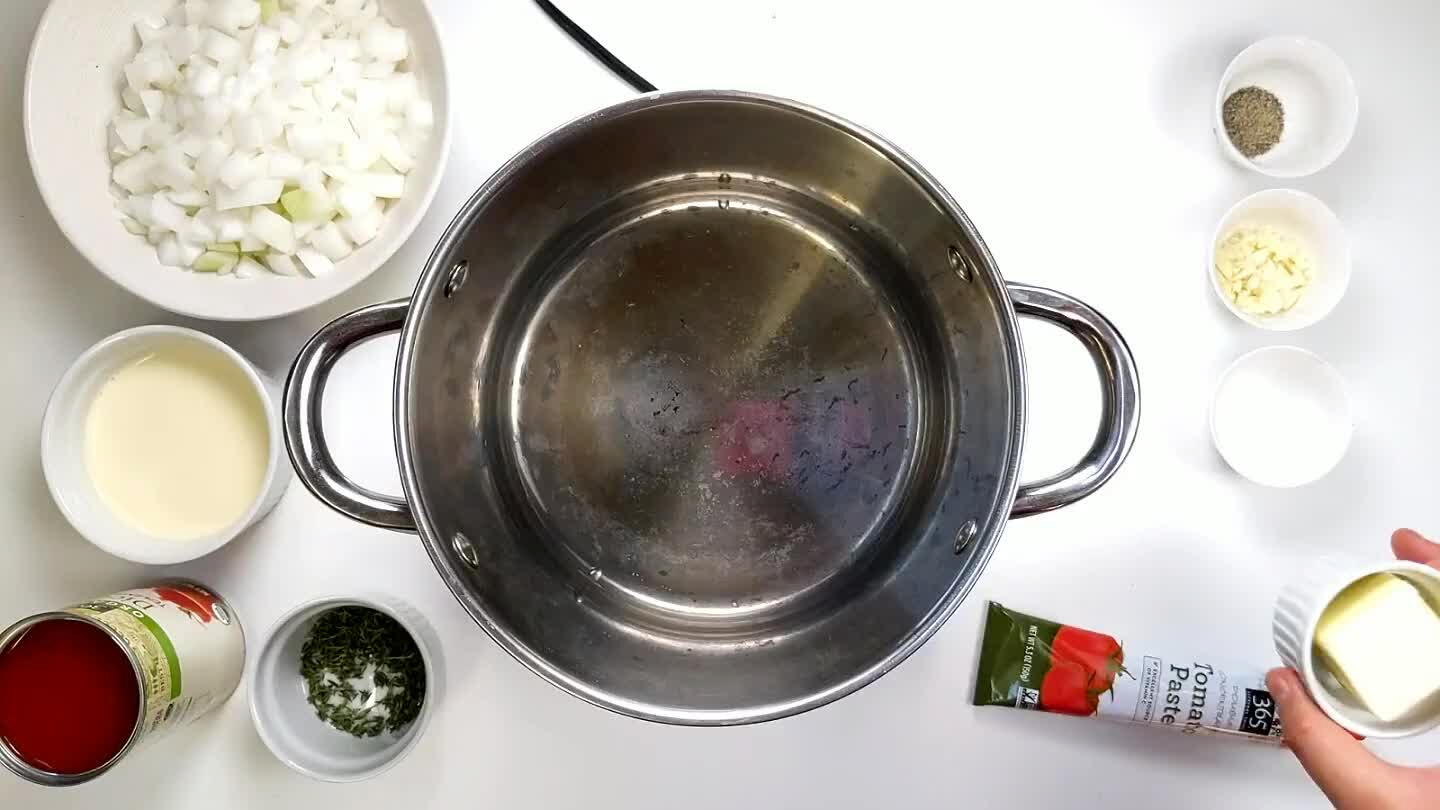 Add the butter to the pot and add your chopped onion. Saute for 5 minutes or until the onions are translucent and lightly caramelized.
Measure out the tomato paste and add to the sauteed onions. Stir to combine.
Add 4 - 14.5oz cans or 2 - 28oz cans of diced tomatoes in their juice. Add the thyme leaves.
Cover the pot with a lid and simmer for 30 minutes on low heat.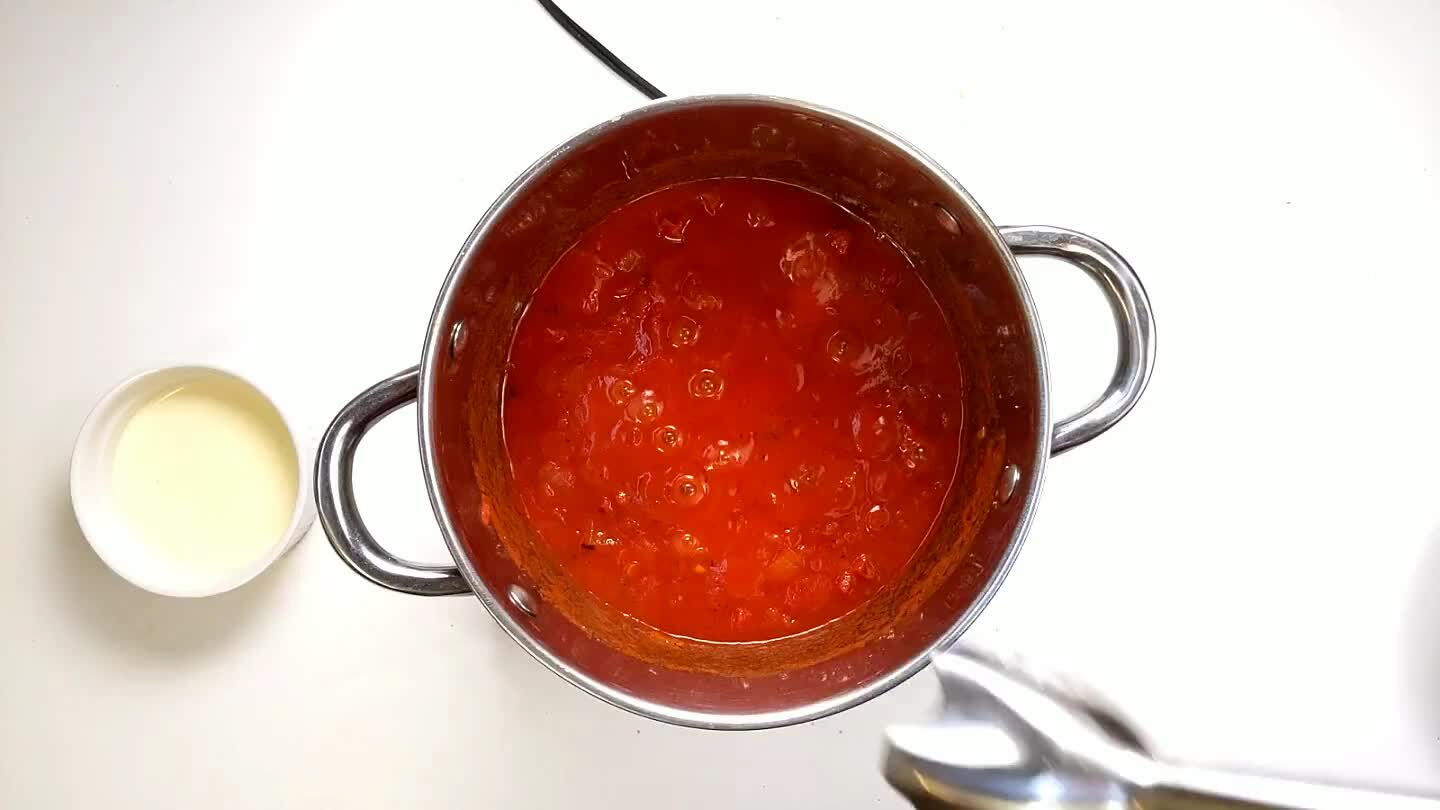 Comments