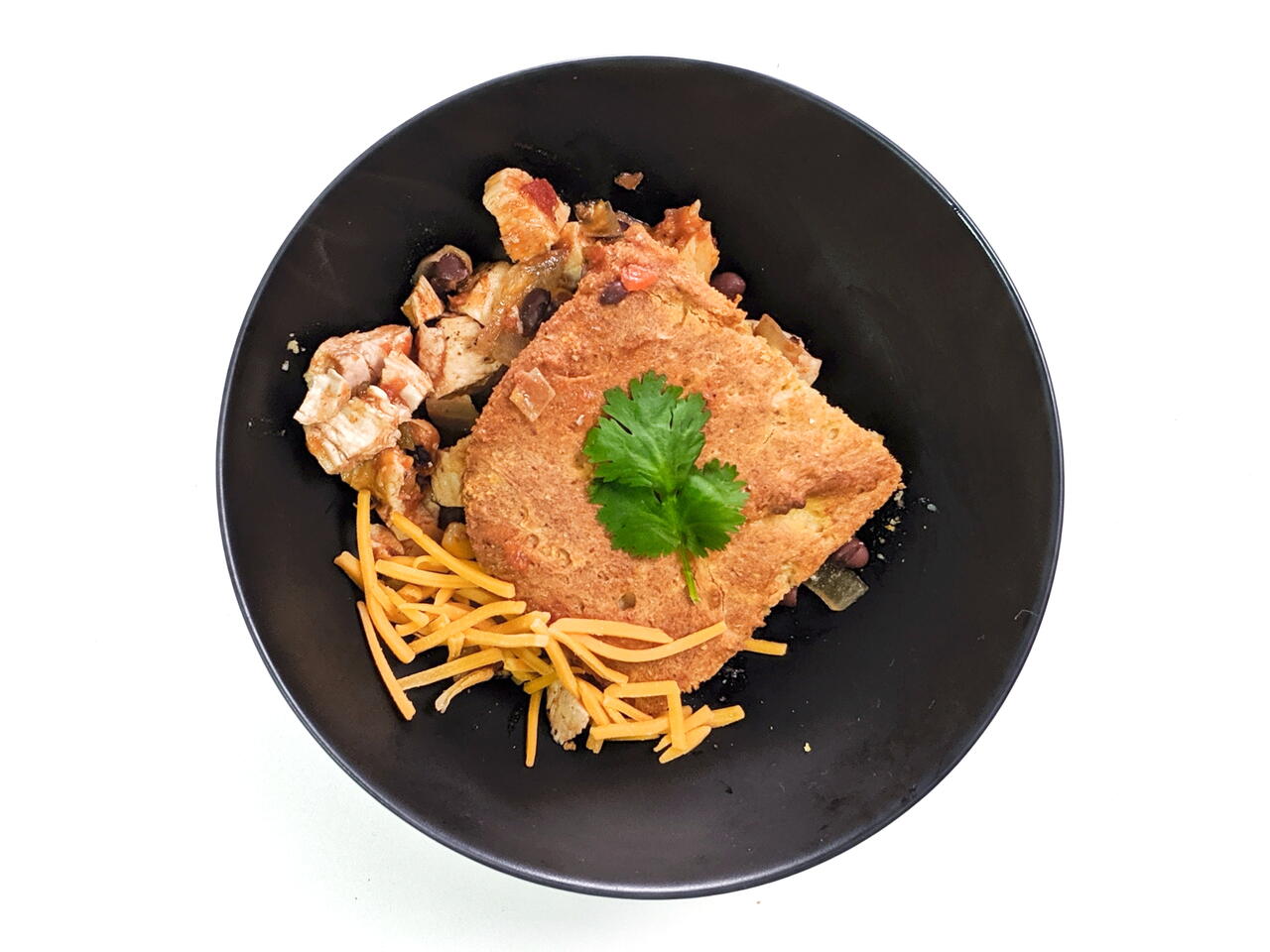 6 portions
45m
My mom used to make this recipe all the time growing up. It is so easy to whip up a cornbread mix to make this Mexican style pot pie. Just mix it up and pop it in the oven. Double check the cornbread mix and follow measurements on the box for the additional ingredients. Each brand of mix has slightly different measurements.
What you will need
2 Boneless Skinless Chicken Breasts
1 Onion
3/4 cup Red Enchilada Sauce
15 oz can Black Beans
1/2 cup Frozen Corn
3/4 cup Salsa
3/4 cup grated Cheddar
CORN BREAD
15-20oz corn bread mix
1 egg
1/4 cup vegetable oil
1 1/2 cup whole milk
(Nutritional facts 338 calories, 4.27 g fat, 64.53 g carbohydrates, 9.5 g protein, 13 mg cholesterol, 1258 mg sodium)
How to cook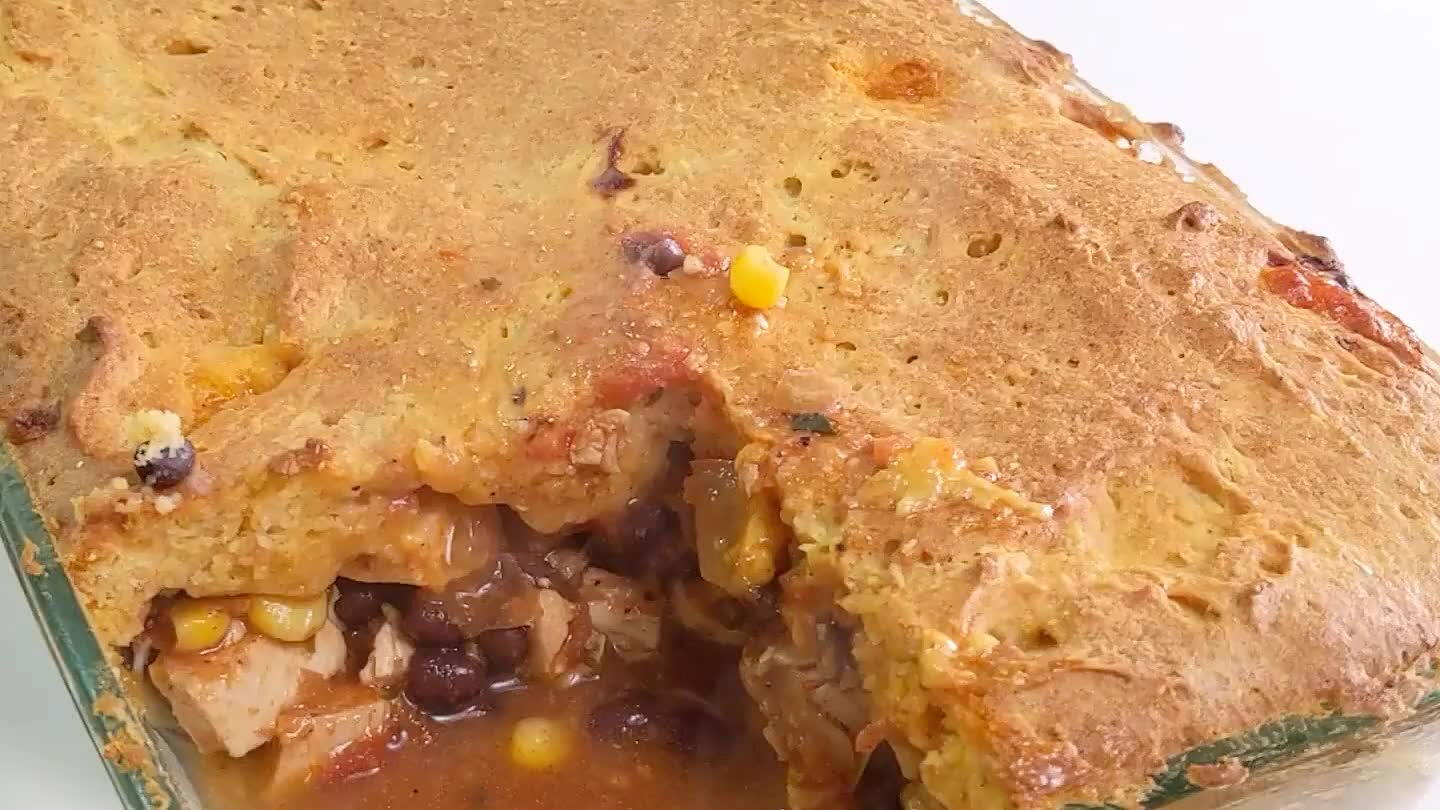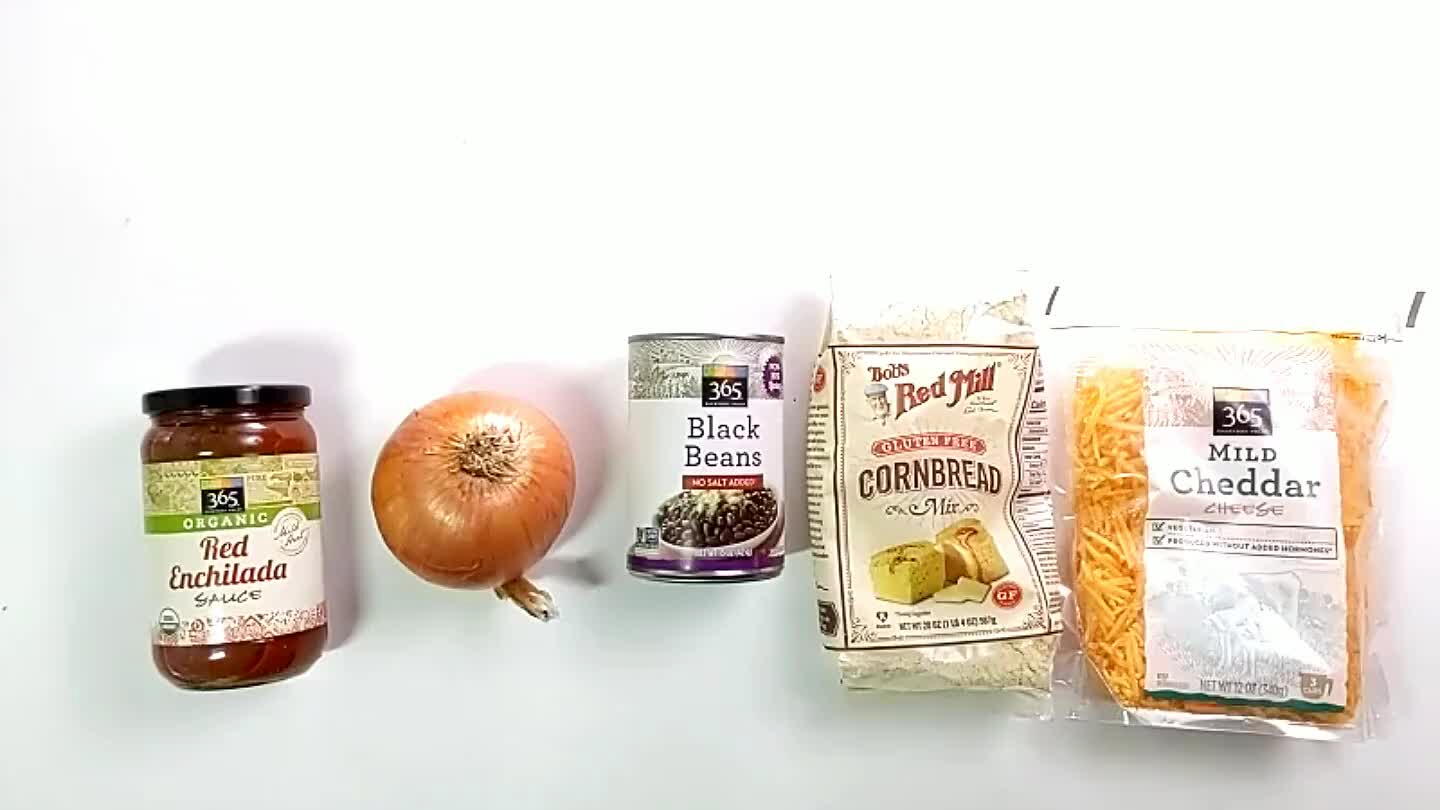 Gather all ingredients.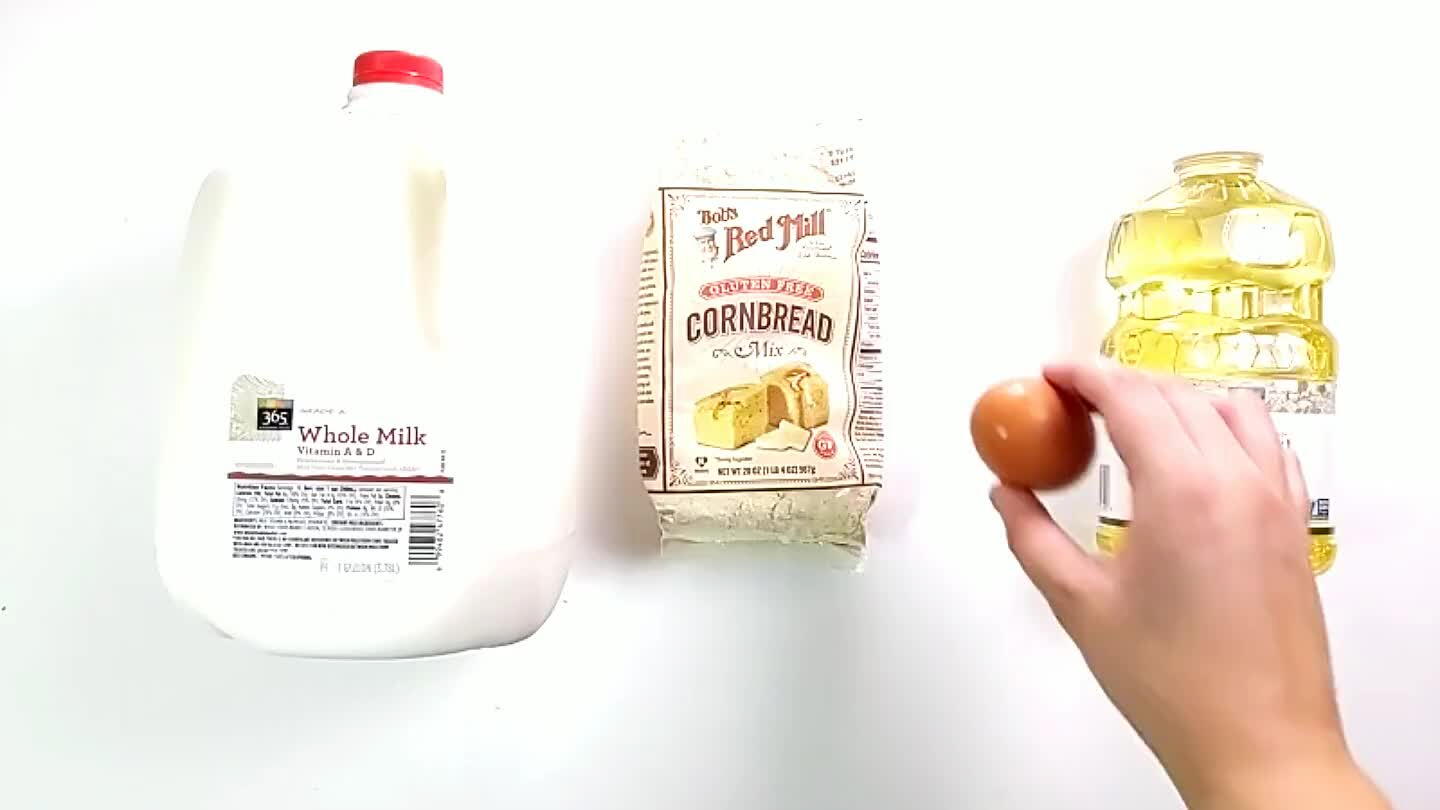 Gather cornbread ingredients.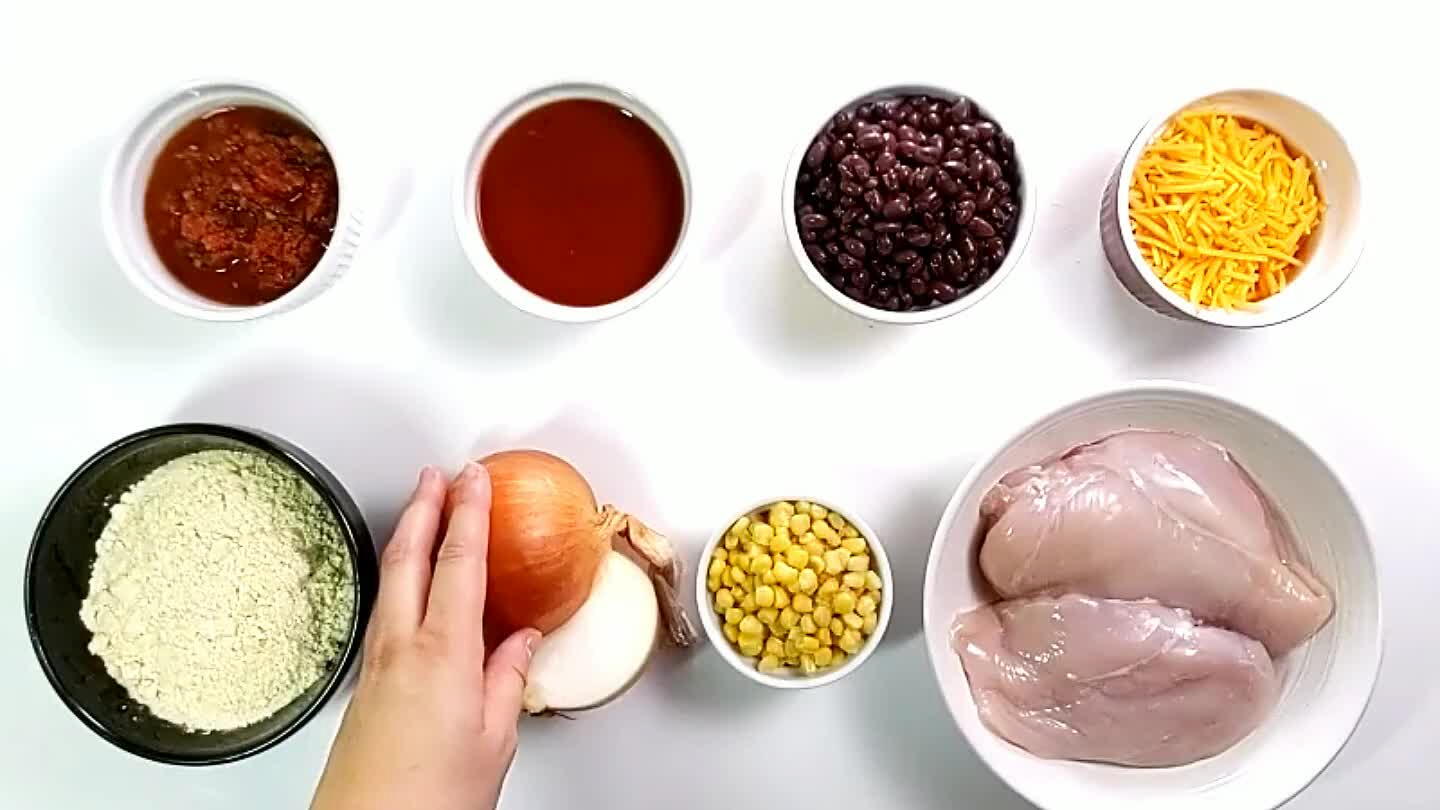 Portion and prepare all ingredients.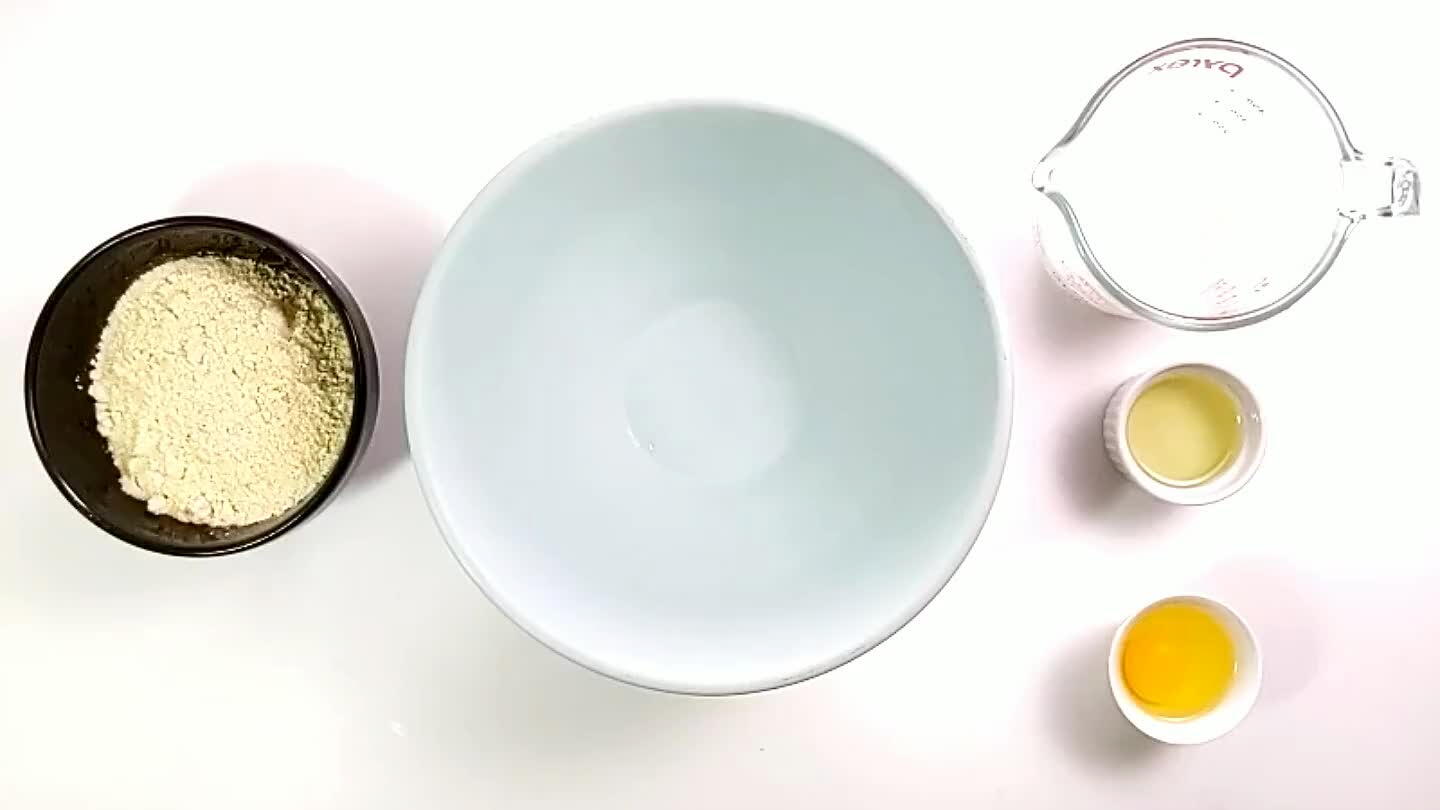 Make the cornbread by combining, milk, and oil.
Add the egg and stir to combine. Mix with spatula until smooth. Set aside while you prepare the other ingredients.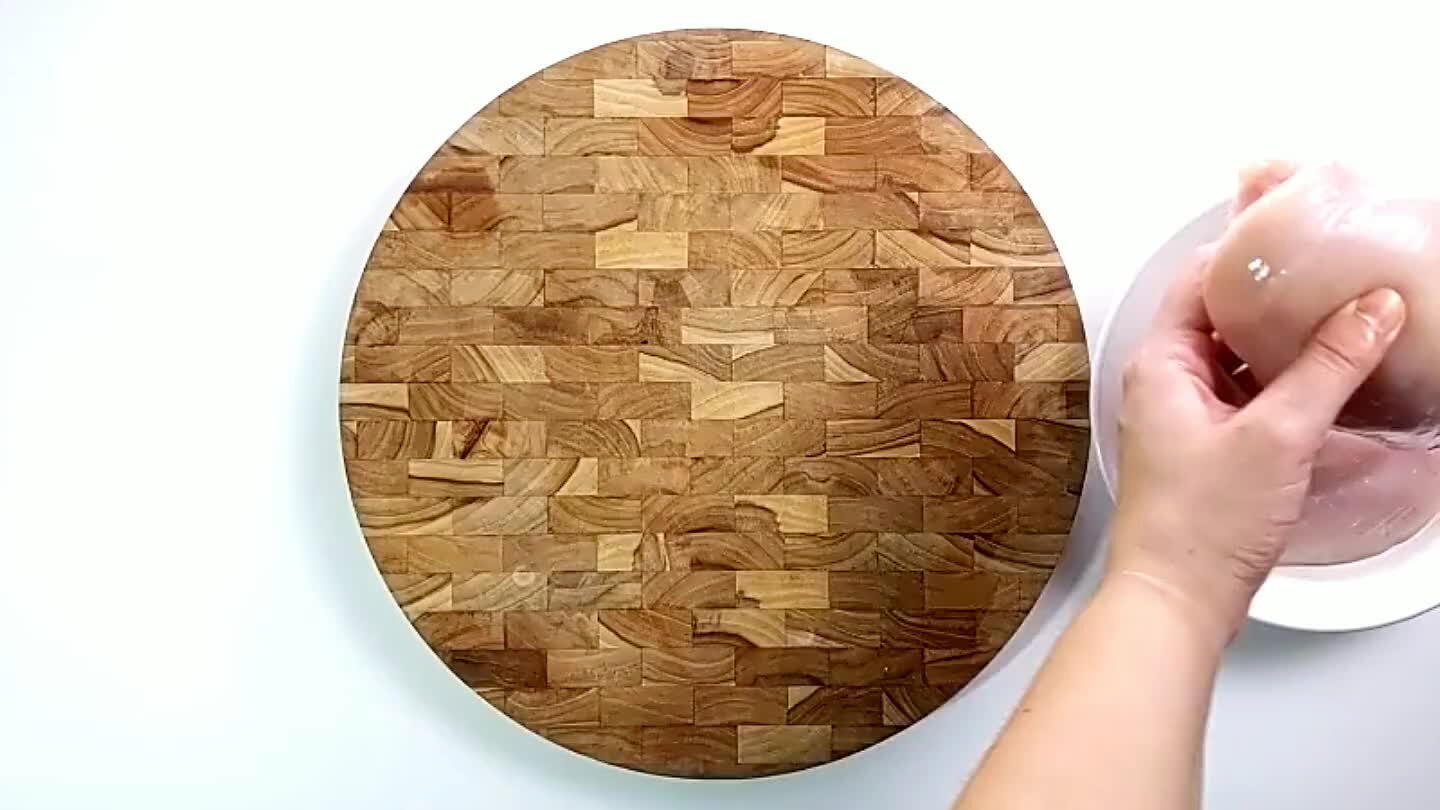 Cut the chicken breasts in half lengthwise so that you can brown them more evenly and quickly on a skillet.
Add a little bit of oil to a pan on medium high heat. Add the chicken to the pan and brown for 3-5 mins on each side. Add salt and pepper to each side.
Flip the chicken and repeat the browning on the other side and on the other pieces, adding the salt and pepper on both sides.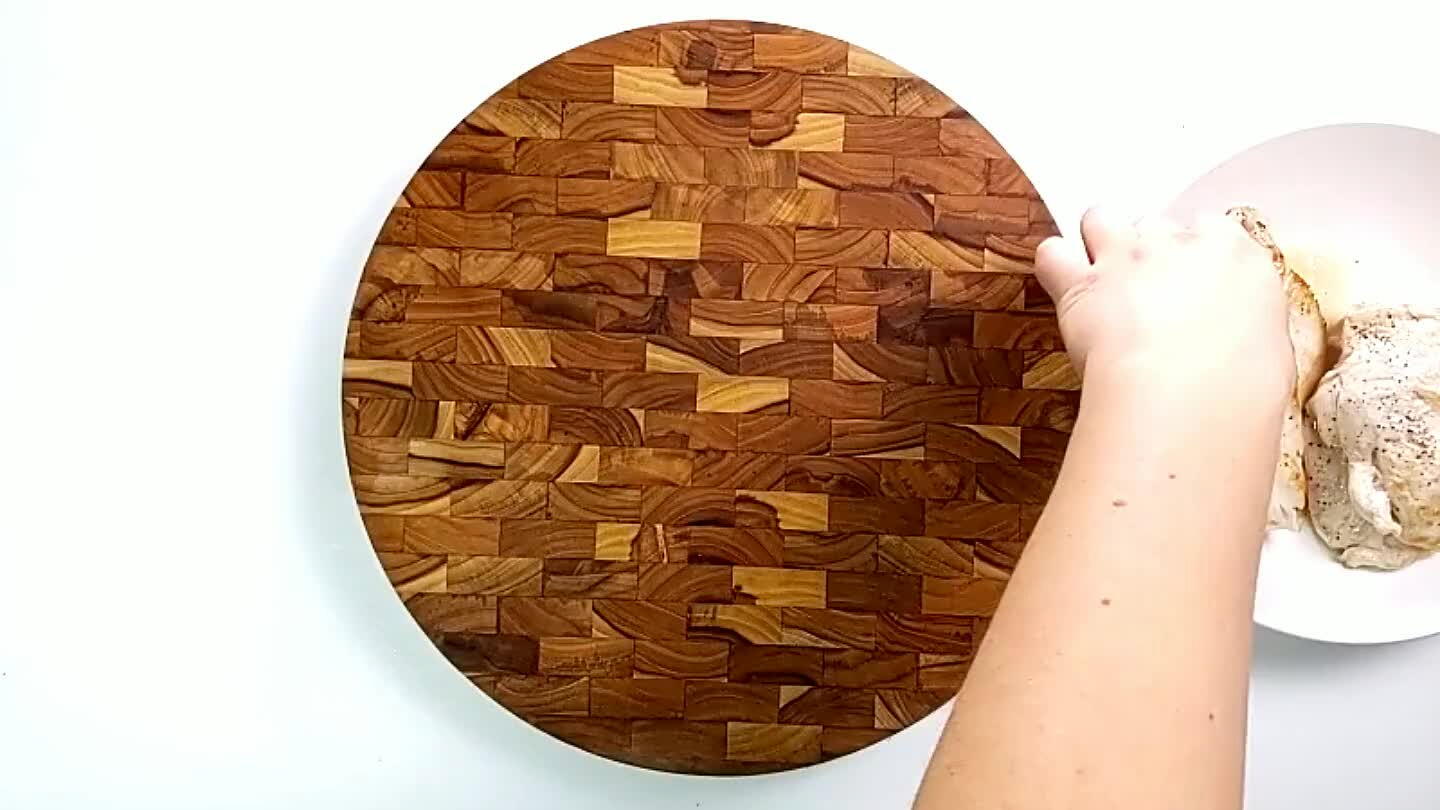 Cut the chicken breasts into small cubes.
Chop the root and stem side off of the onion and chop into a small dice.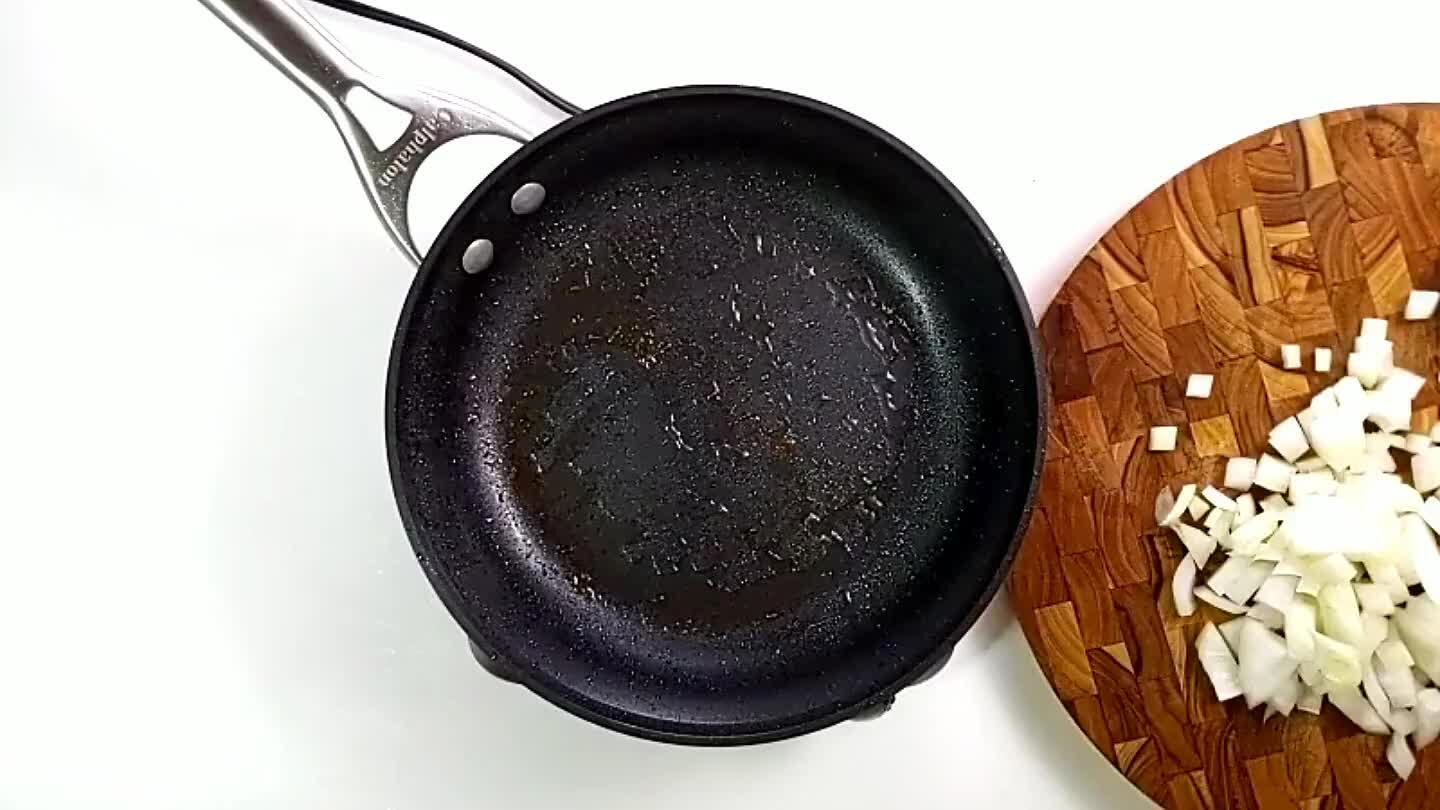 Saute the onions on the same pan as the chicken for 5 minutes or until translucent and slightly caramelized.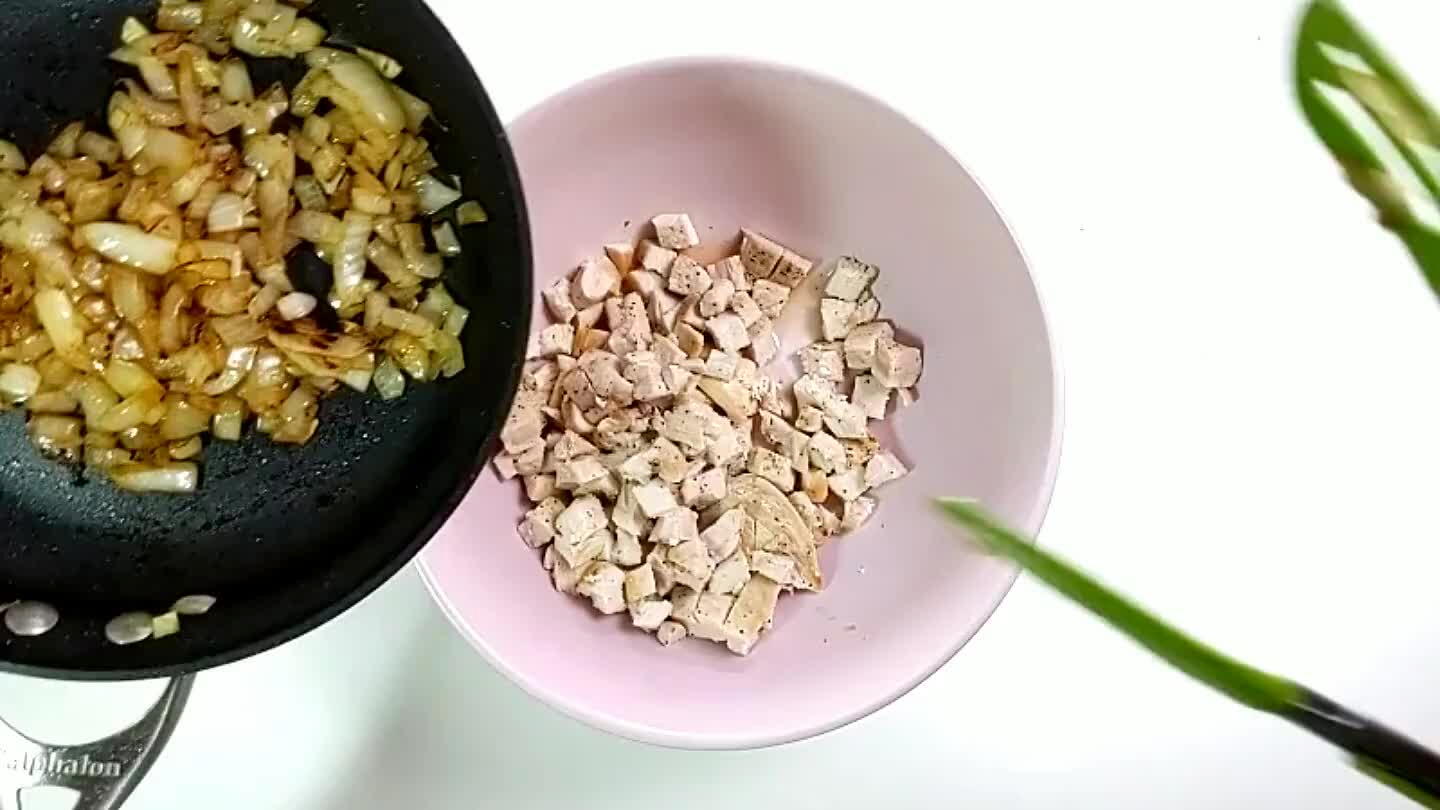 Add the sauteed onions to the bowl with the browned chicken. Add frozen corn and drained black beans.
Add the enchilada sauce and salsa to the bowl as well and mix to combine.
Add the mixture to an oven-safe baking dish. I used a 2 quart pyrex dish for this. Sprinkle the top with the shredded cheddar cheese.
Top the baking pan with the cornbread batter and spread around with a spatula to cover the whole top.
Bake for 30 minutes in a 400 degree oven.