Recipe video made by Ryan
Published on 12/04/2019, viewed by 3529 , 0 Comments
6 portions
30m
A super simple low carb dinner option.
What you will need
1 Tbsp Olive Oil
1 lb. Ground Beef
3 large Zucchinis
15 oz. Enchilada Sauce
6 oz. Shredded Mexican Blend Cheese
Cilantro, optional
1 Red Onion, optional
8 oz. Sour Cream, optional
(Nutritional facts 141 calories, 8.57 g fat, 4.43 g carbohydrates, 11.38 g protein, 32 mg cholesterol, 440 mg sodium)
How to cook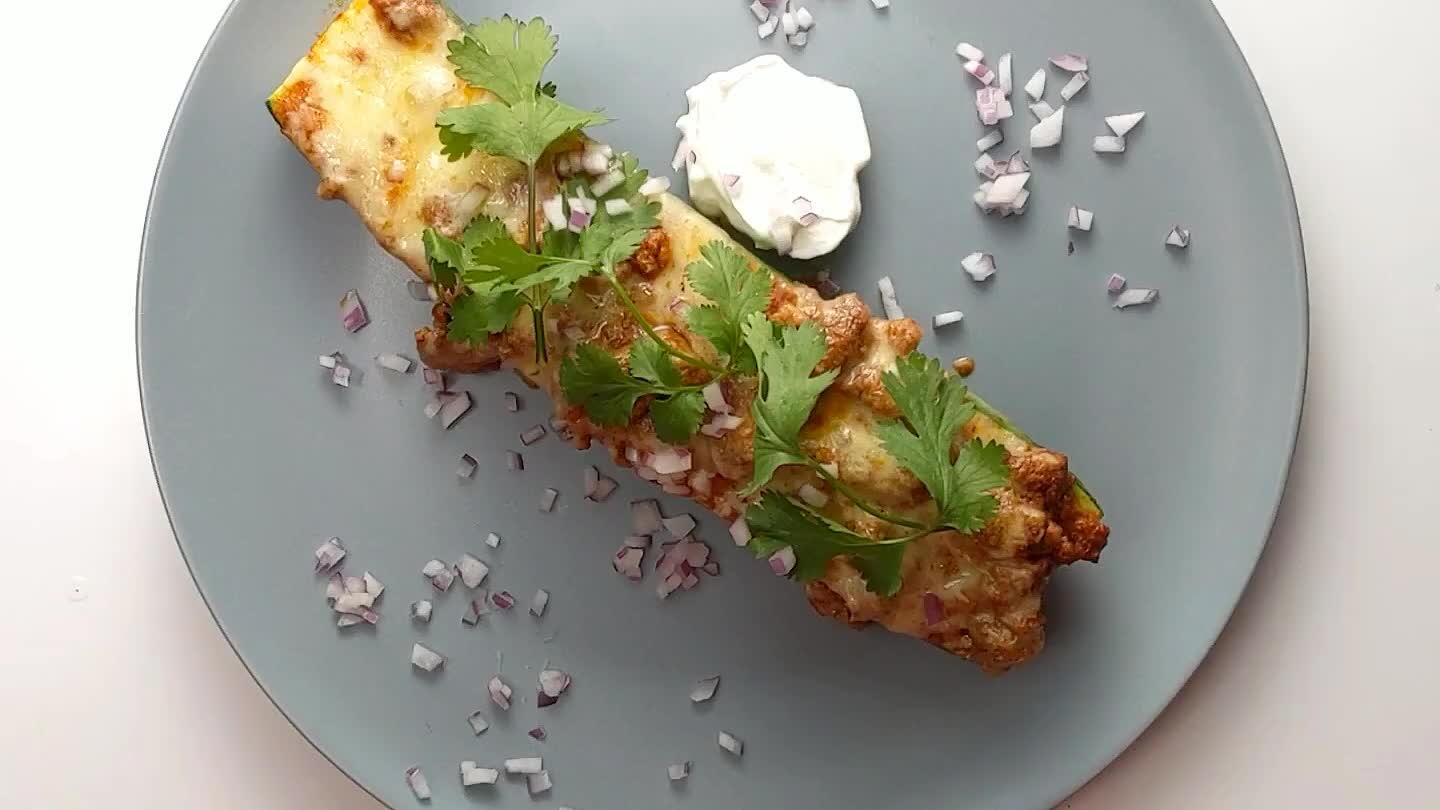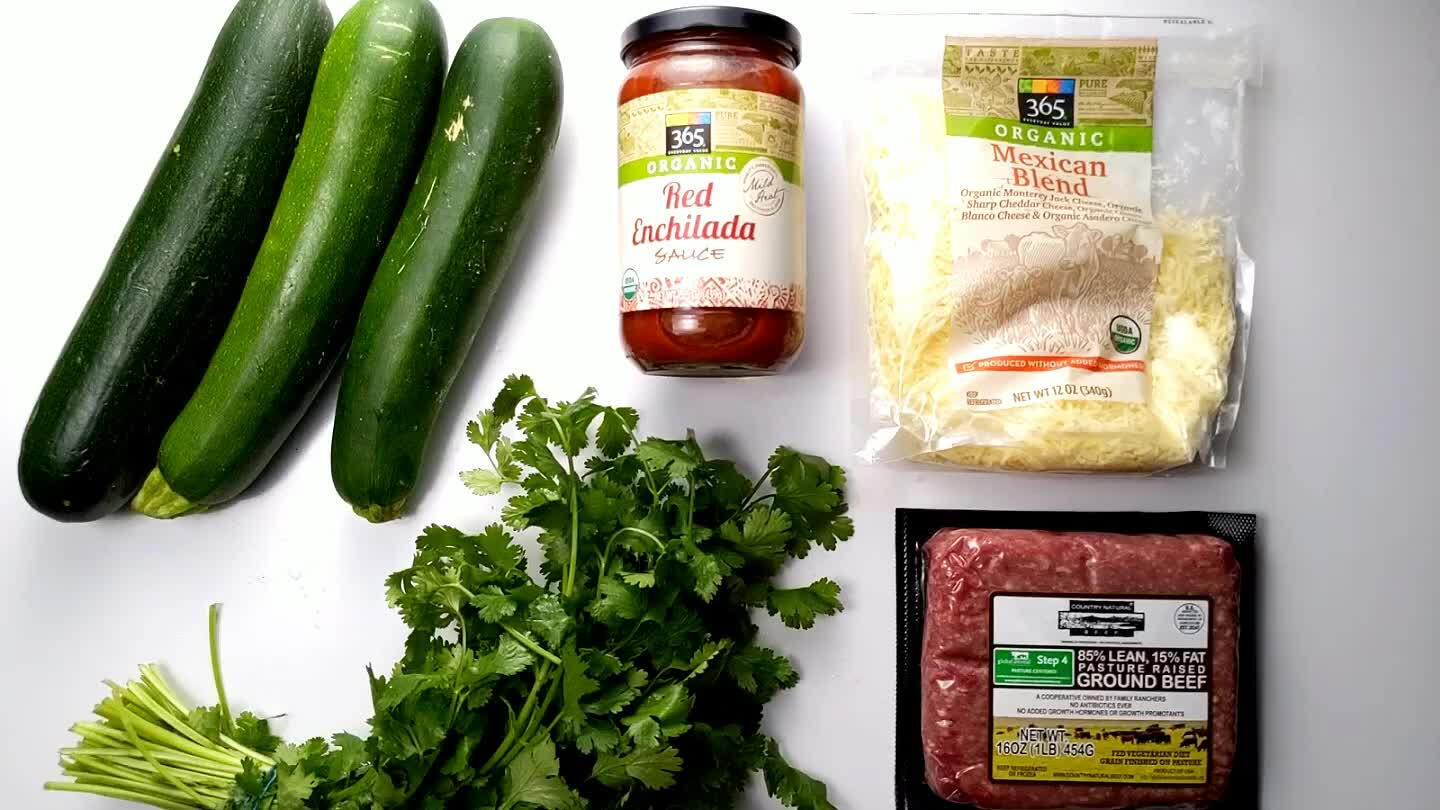 Gather ingredients.
Preheat oven to 400°F
Preheat oven to 400°F.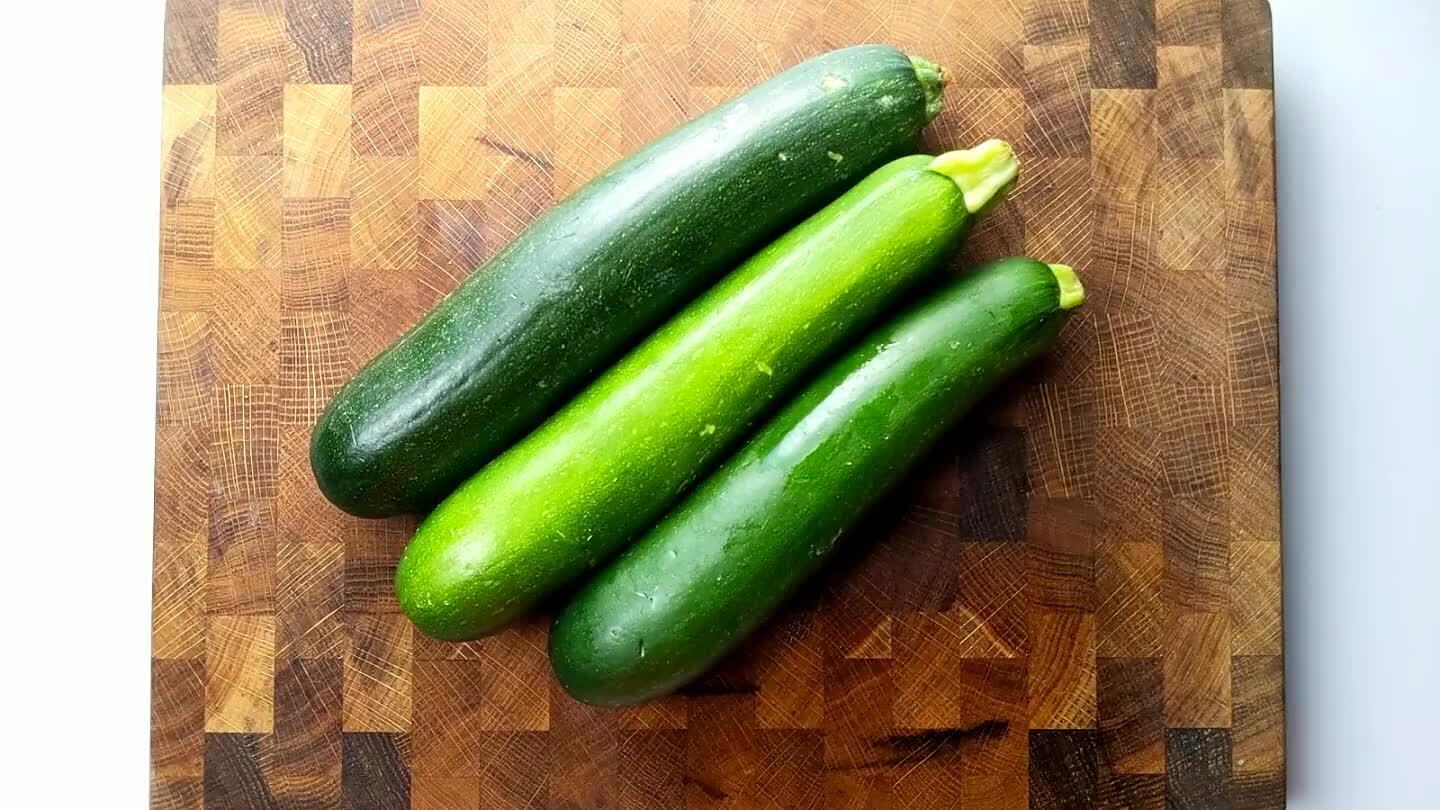 Slice off the tips of the zucchini. Then, slice the zucchini lengthwise in half.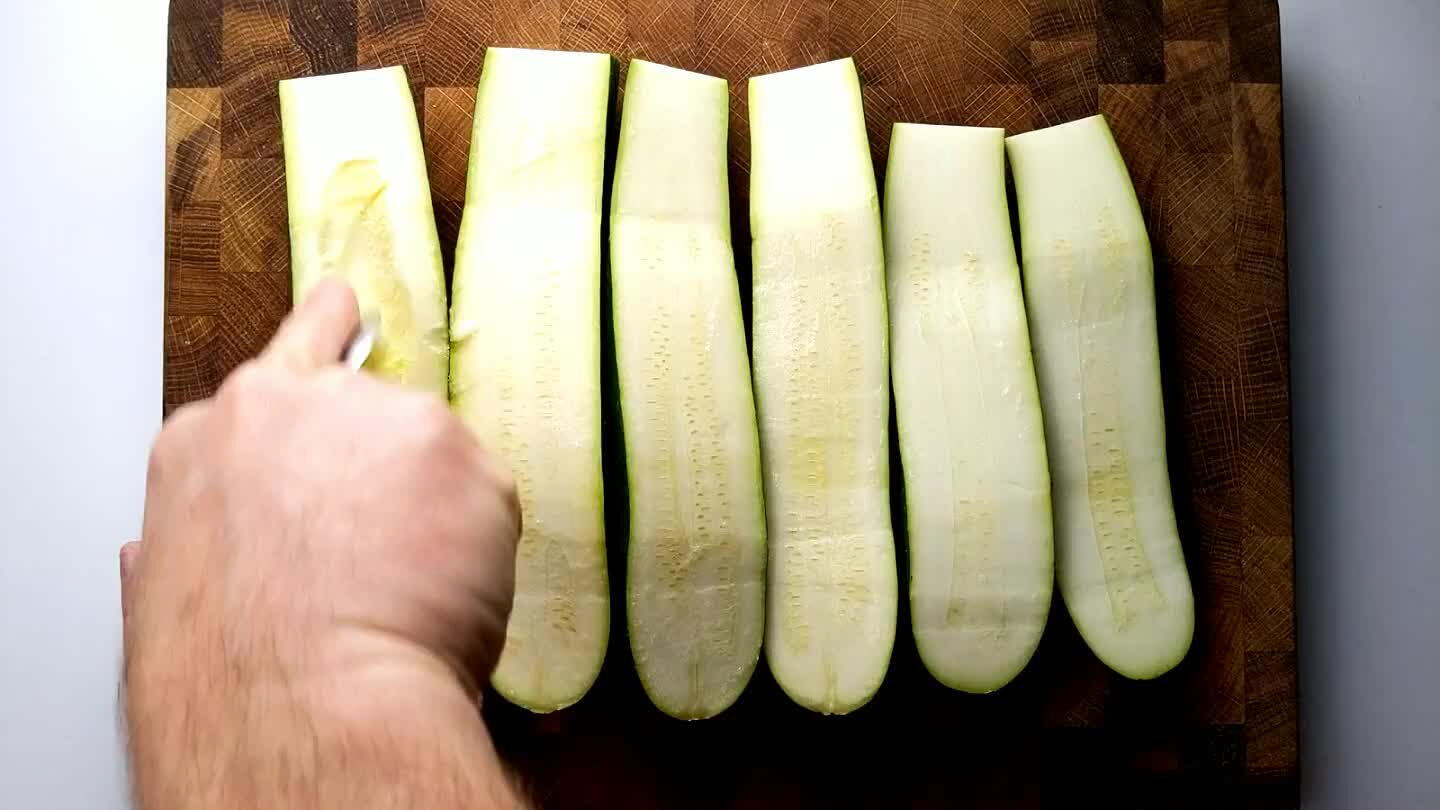 With a small spoon, scoop the seeds out of the zucchini halves, leaving an empty channel down the length of each zucchini half.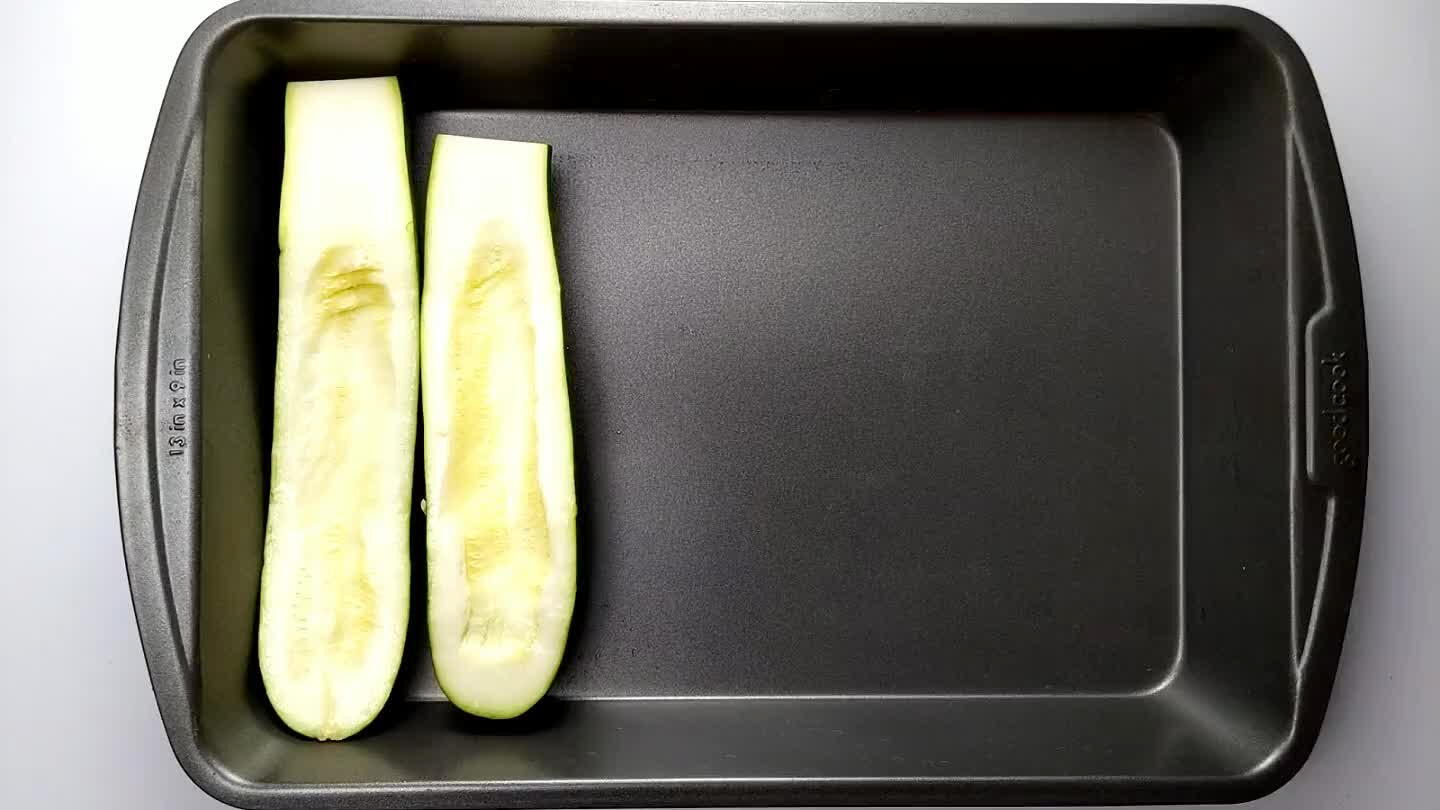 Place the zucchini halves in a casserole dish. 3 Zucchini should fit quite snugly in a 9" x 13" casserole dish.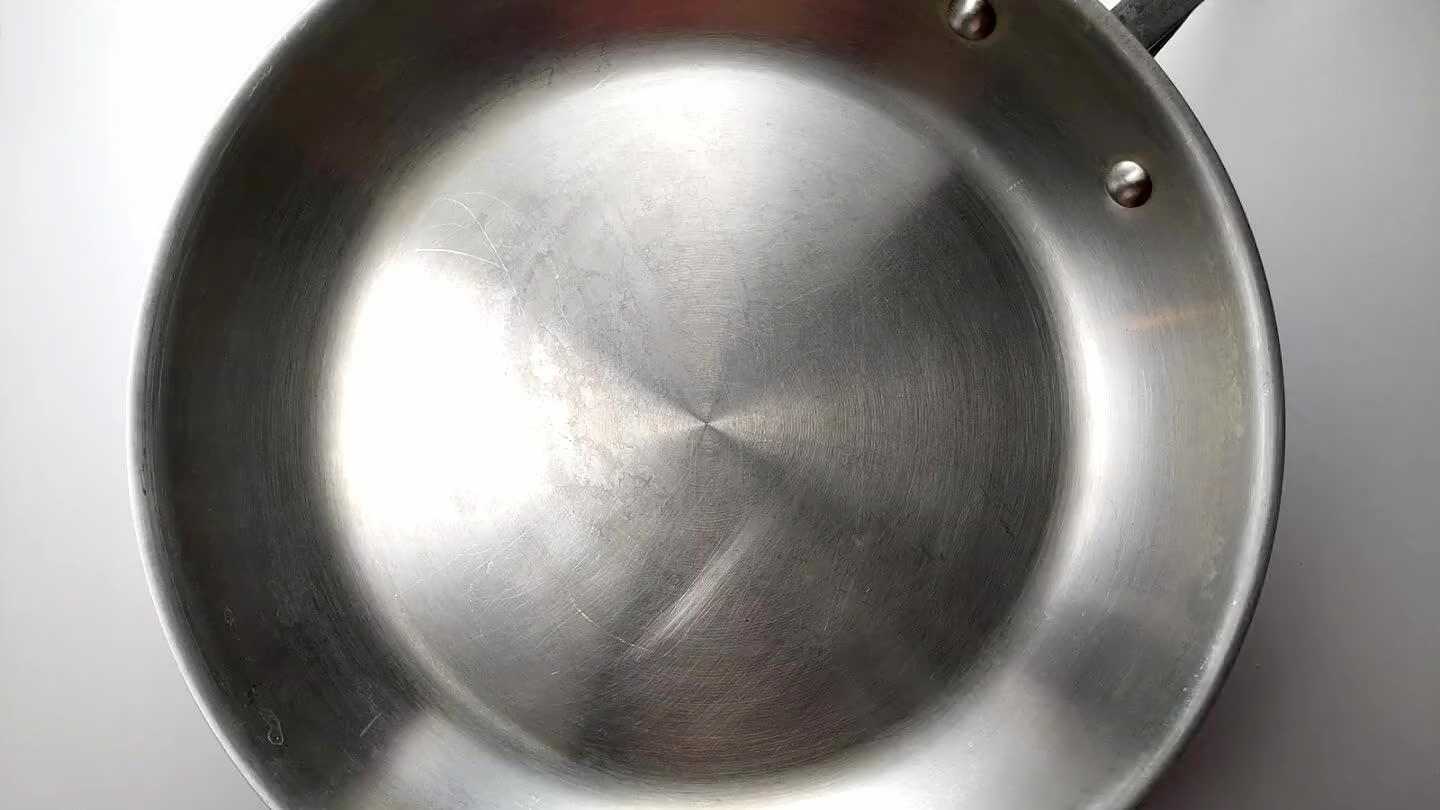 Heat some oil in a pan over medium-high heat. When the oil is hot, add the ground beef. Break it up and cook until it begins to brown.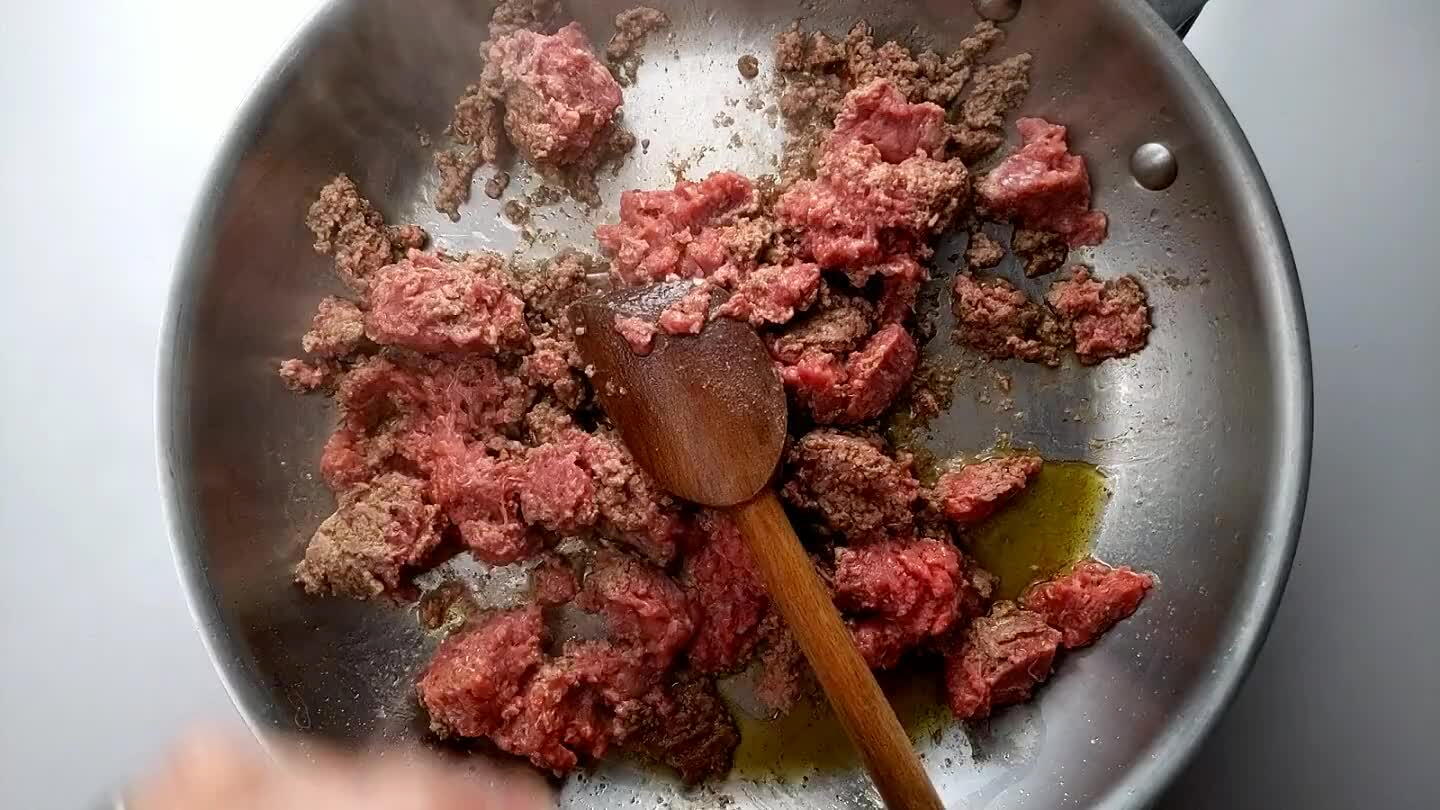 Pour in the enchilada sauce and simmer briefly to reduce slightly and cook the ground beef.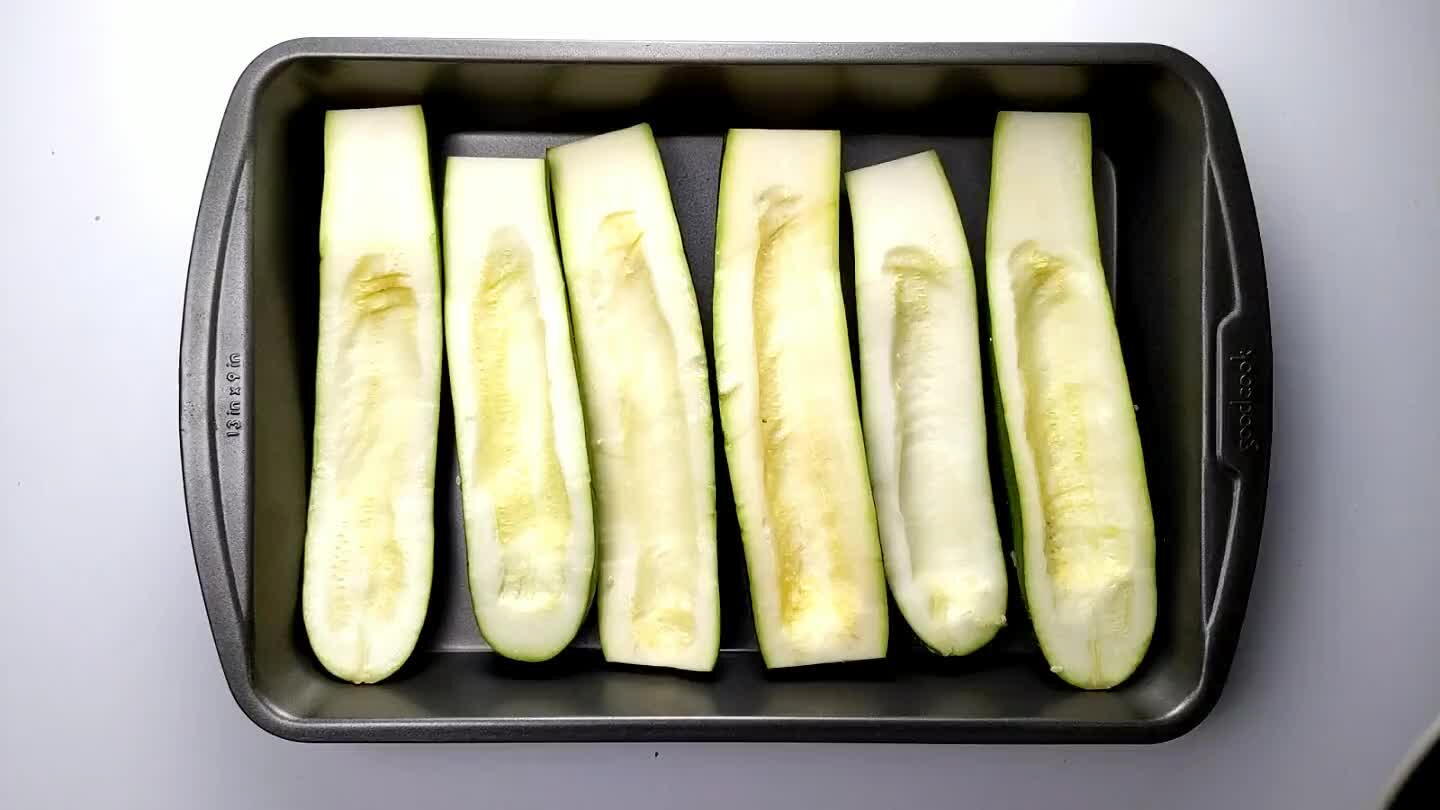 Pour the meat and sauce over the zucchini.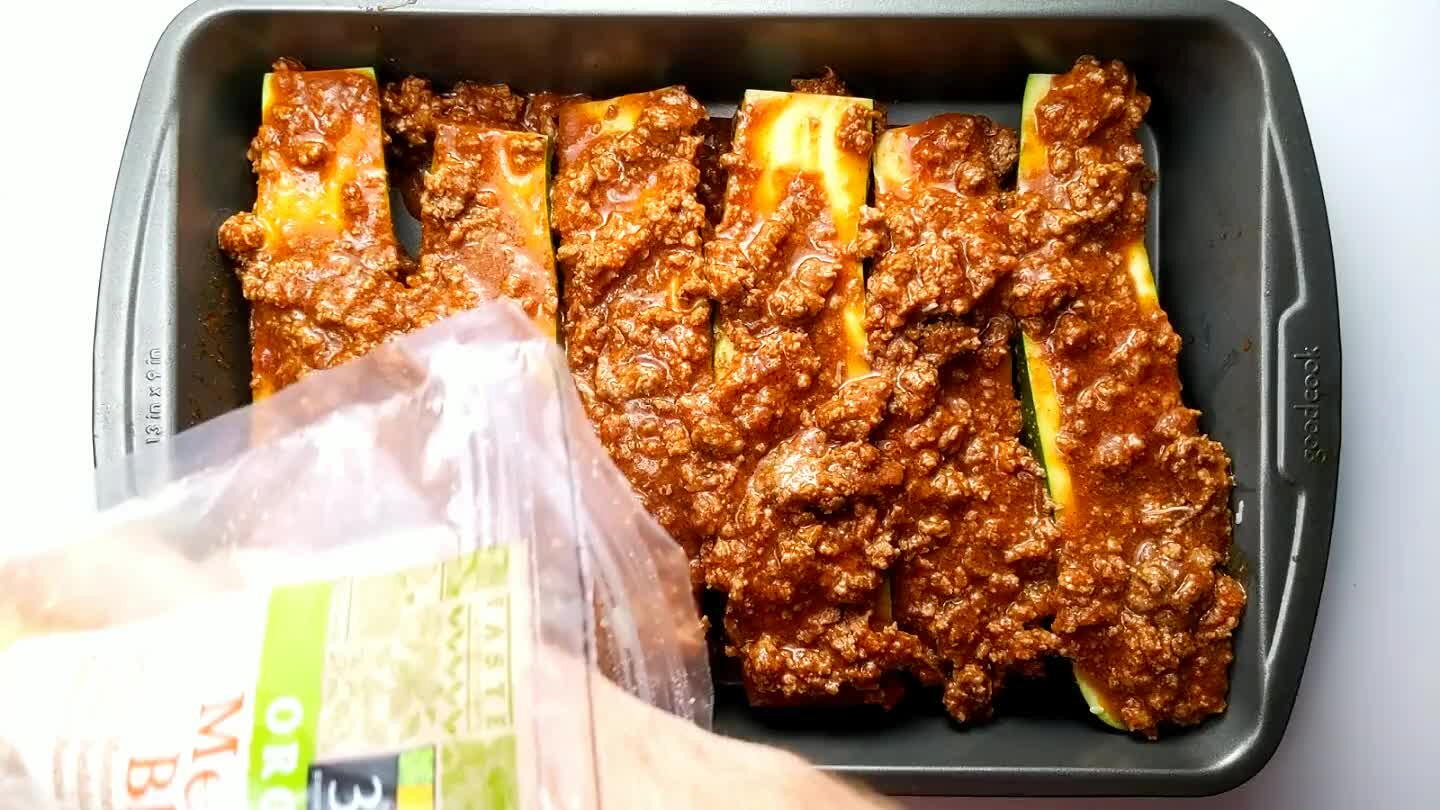 Sprinkle the shredded cheese evenly over the top.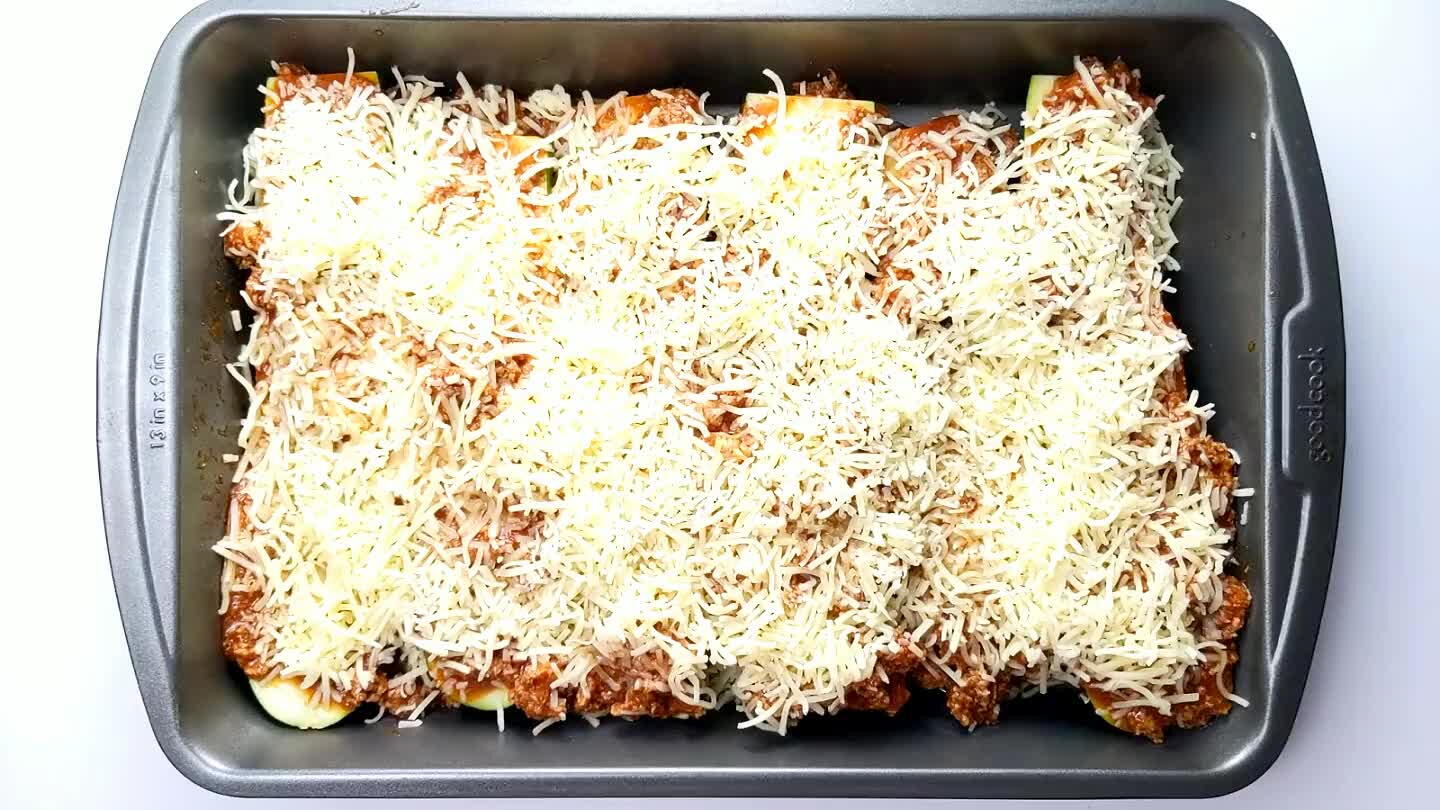 Bake for about 20 minutes to cook the zucchini and melt the cheese.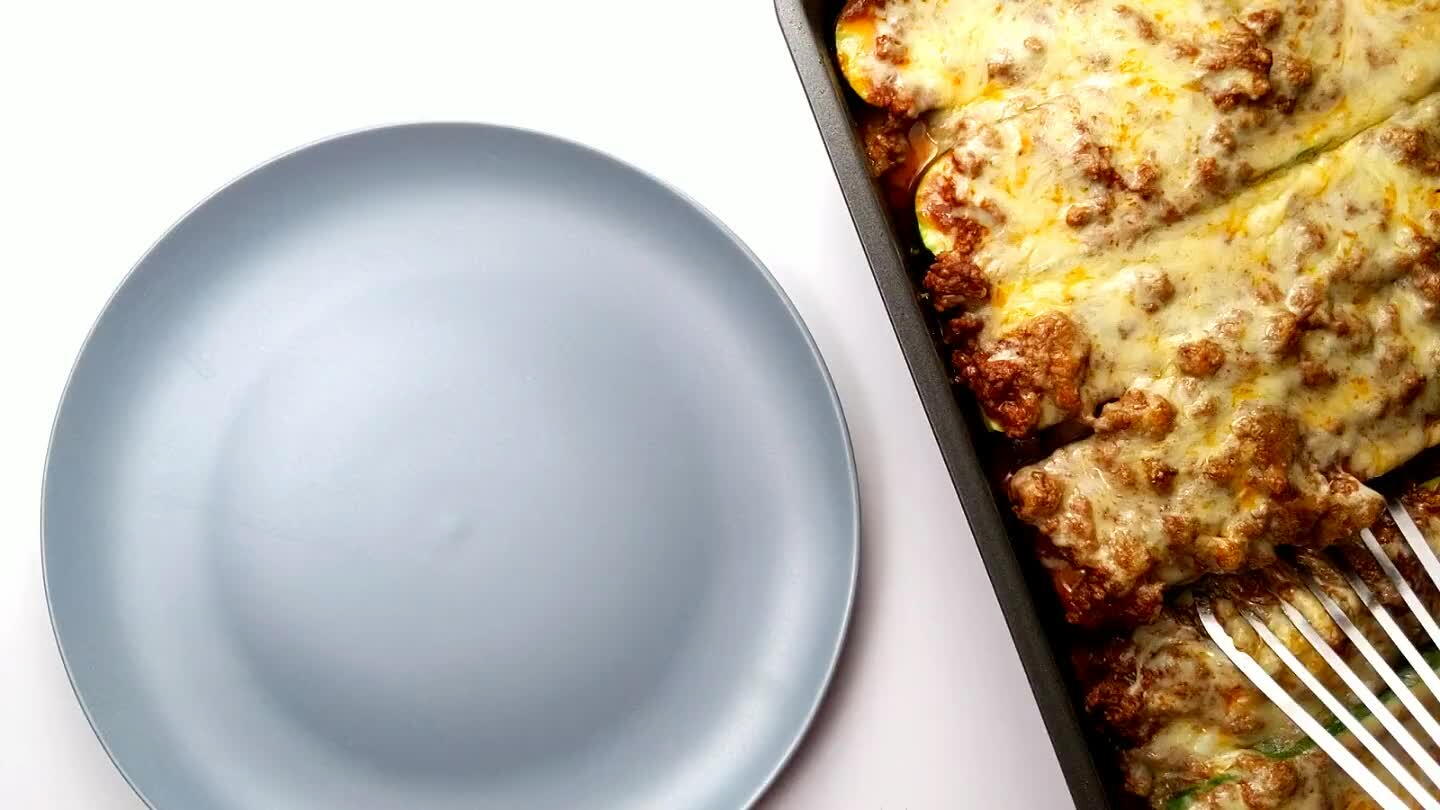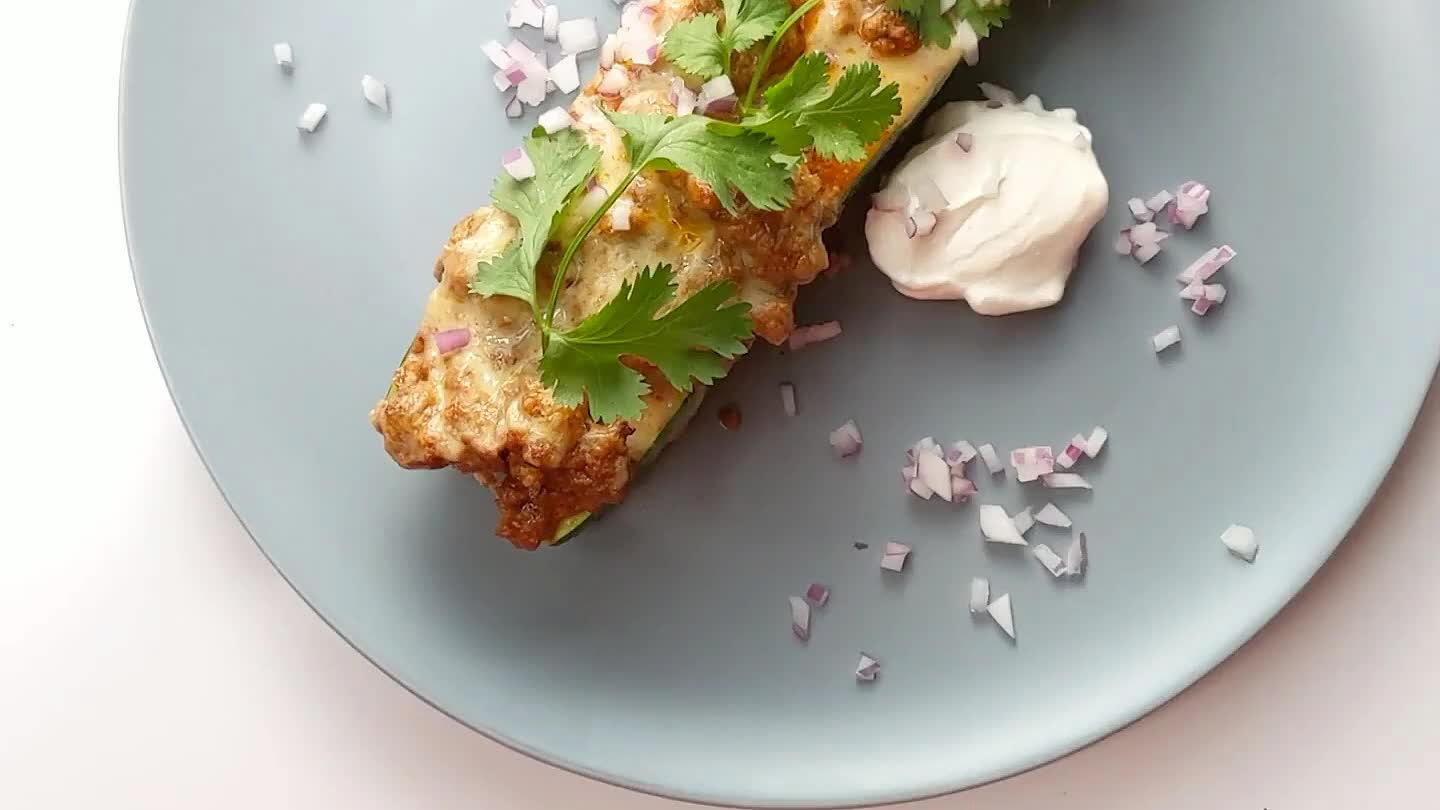 Comments