Honey Scallion Pork Belly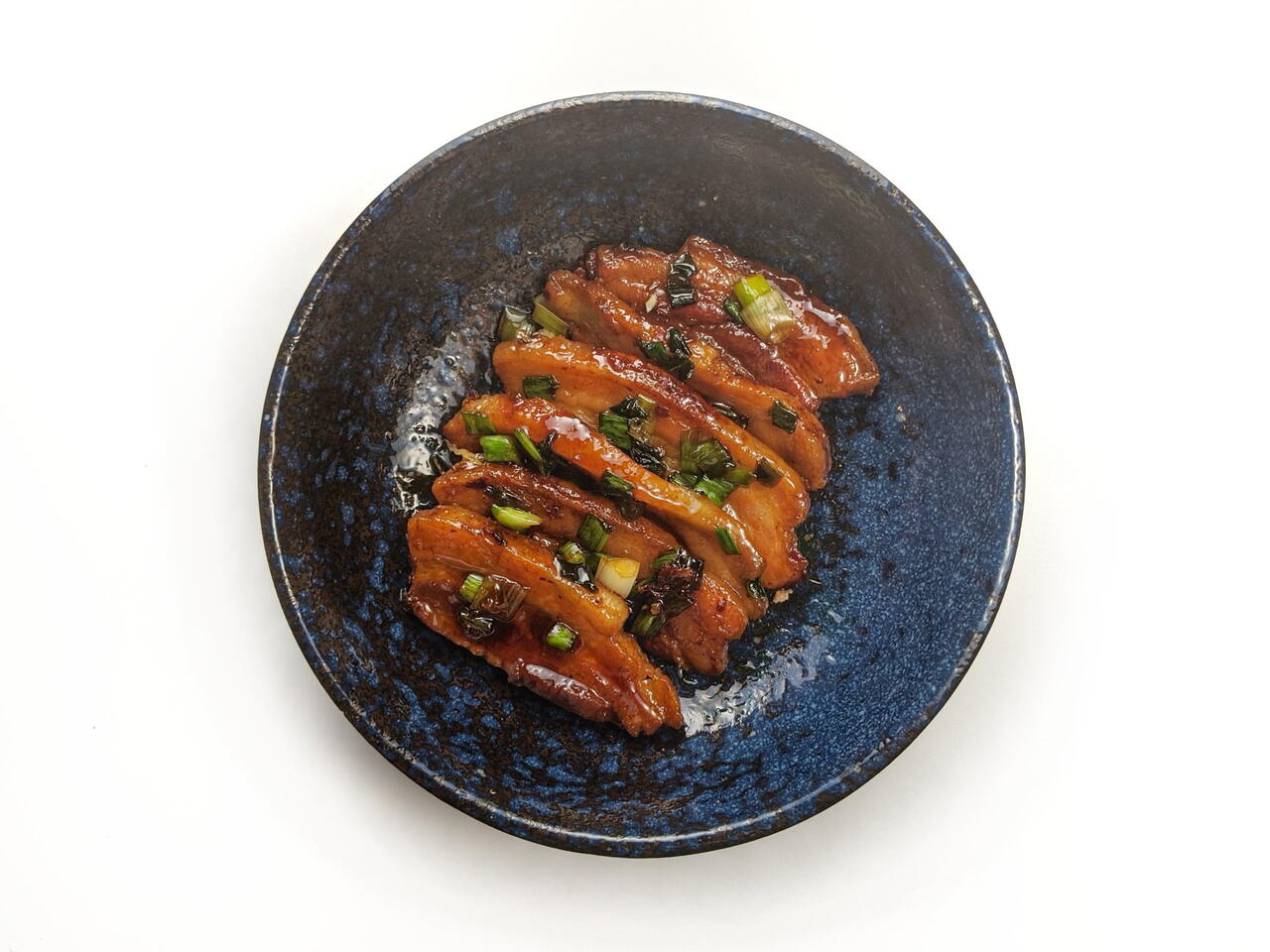 4 portions
15m
Fried pork belly in honey and scallions. Most pork belly preparations take some time. This one is super quick. It may not be as tender as a braise or have the crunch of crackling, but this is definitely a dish I'd make again.
What you will need
1 bunch Scallions
1 lb Pork Belly
1/4 cup Honey
3 Tbsp Soy Sauce
(Nutritional facts 263 calories, 22.84 g fat, 10.13 g carbohydrates, 5.29 g protein, 30 mg cholesterol, 255 mg sodium)
How to cook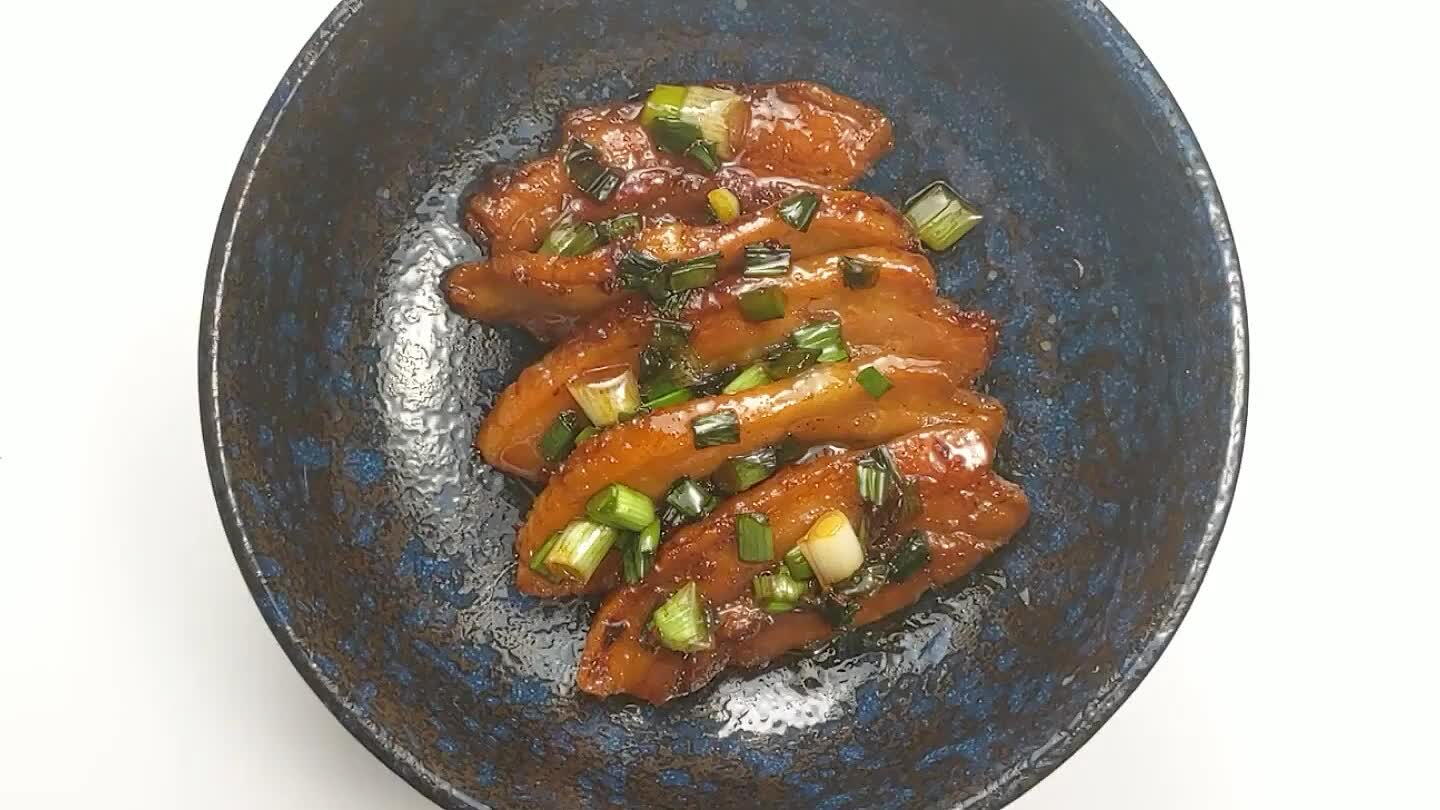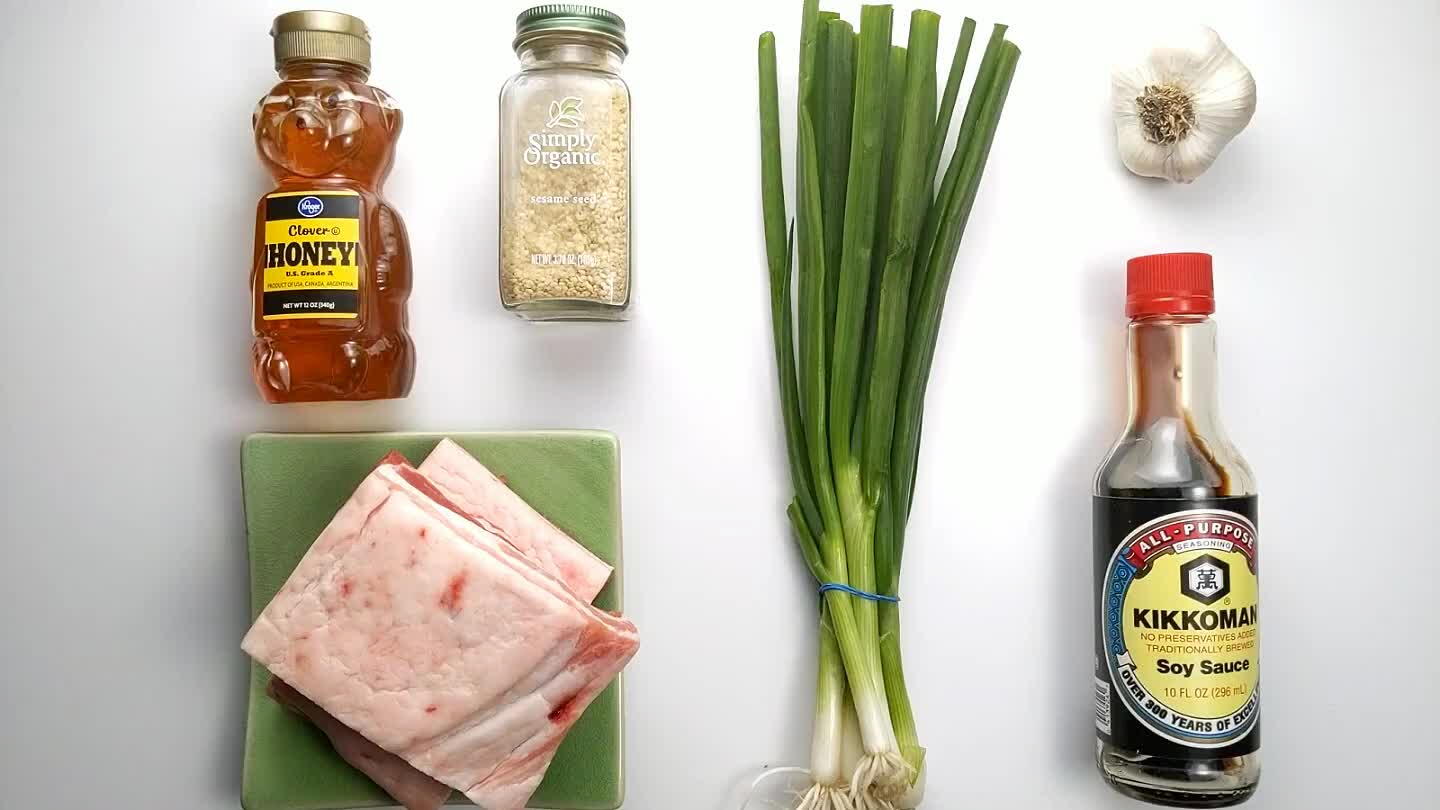 Gather ingredients.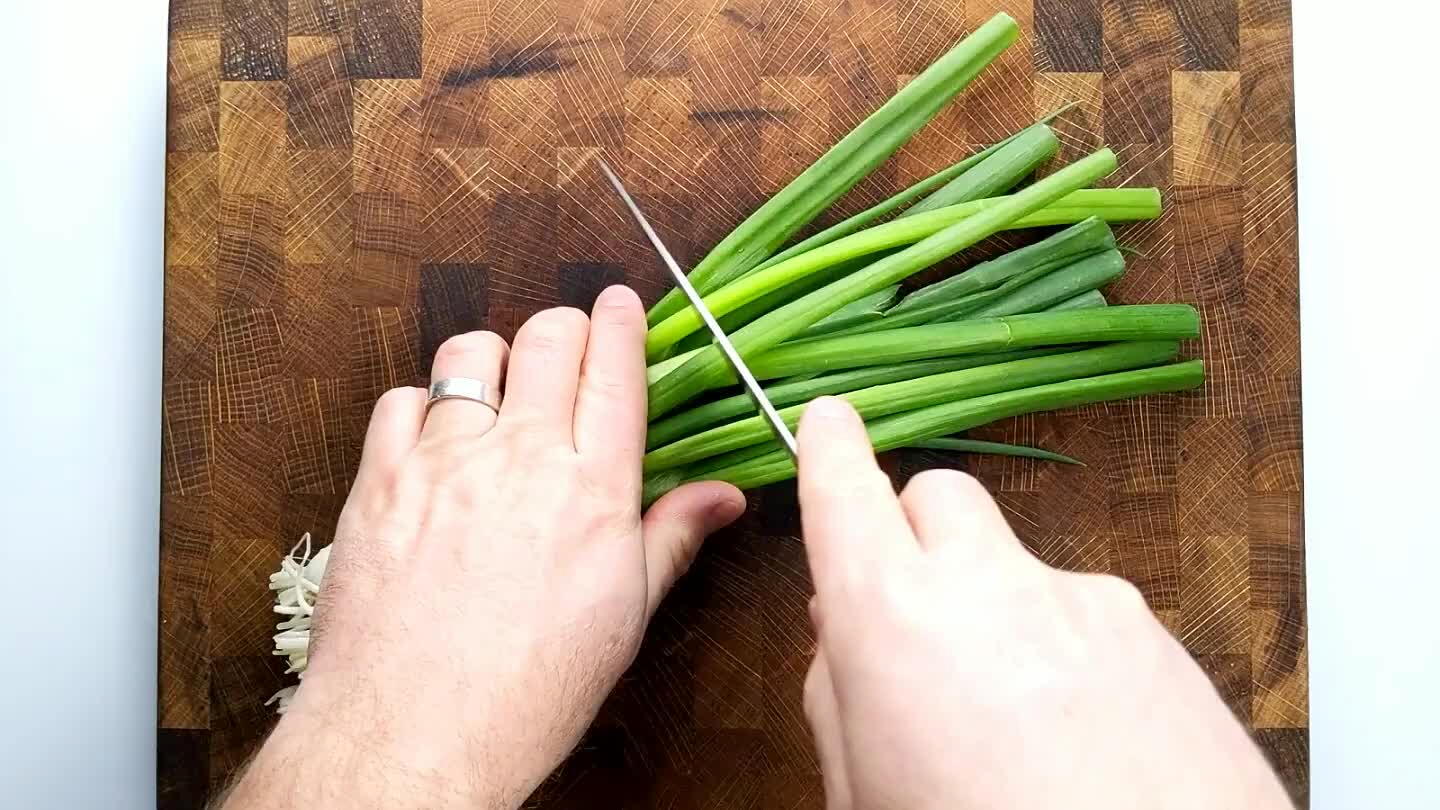 Clean and slice the scallions.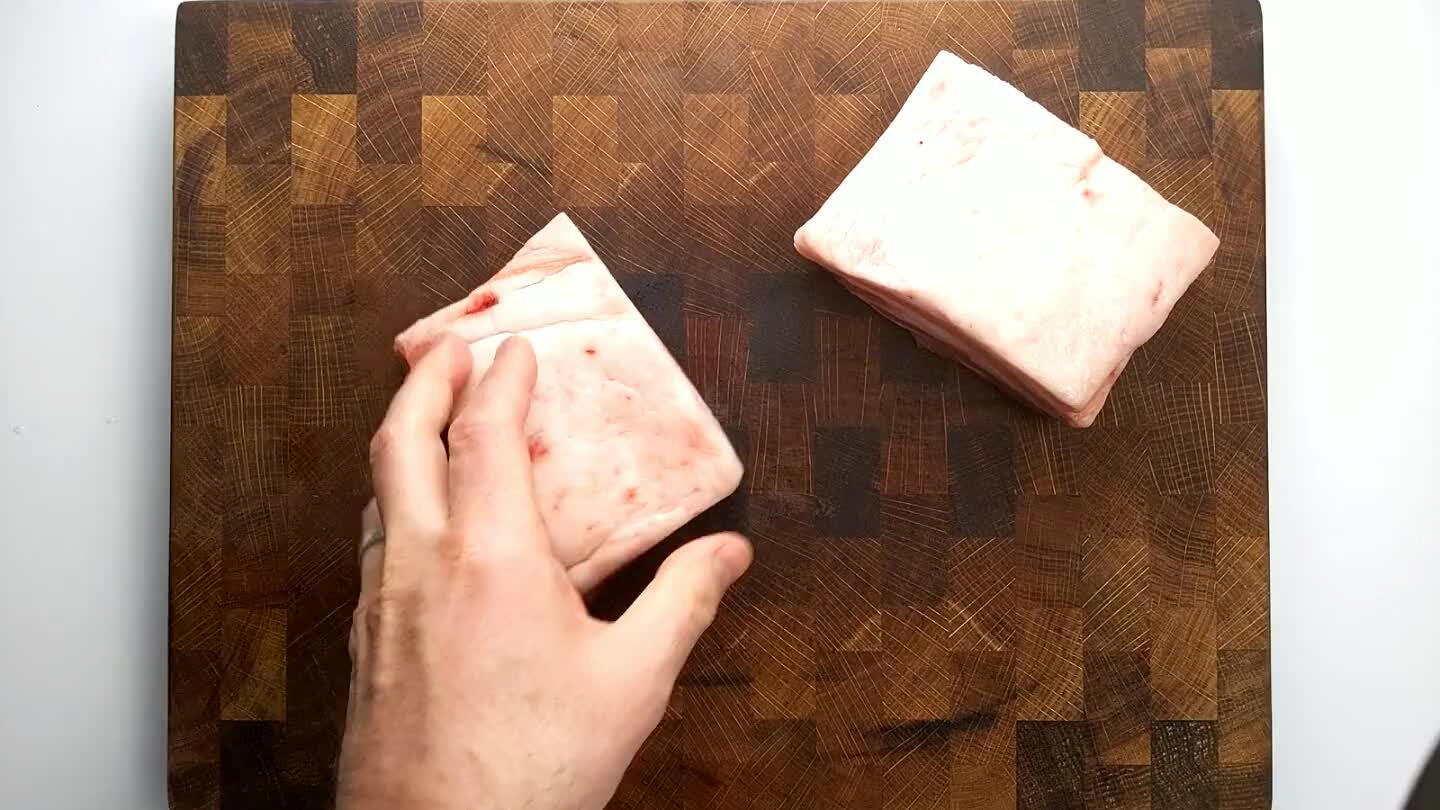 Slice the pork belly to somewhere around 1/2" thick.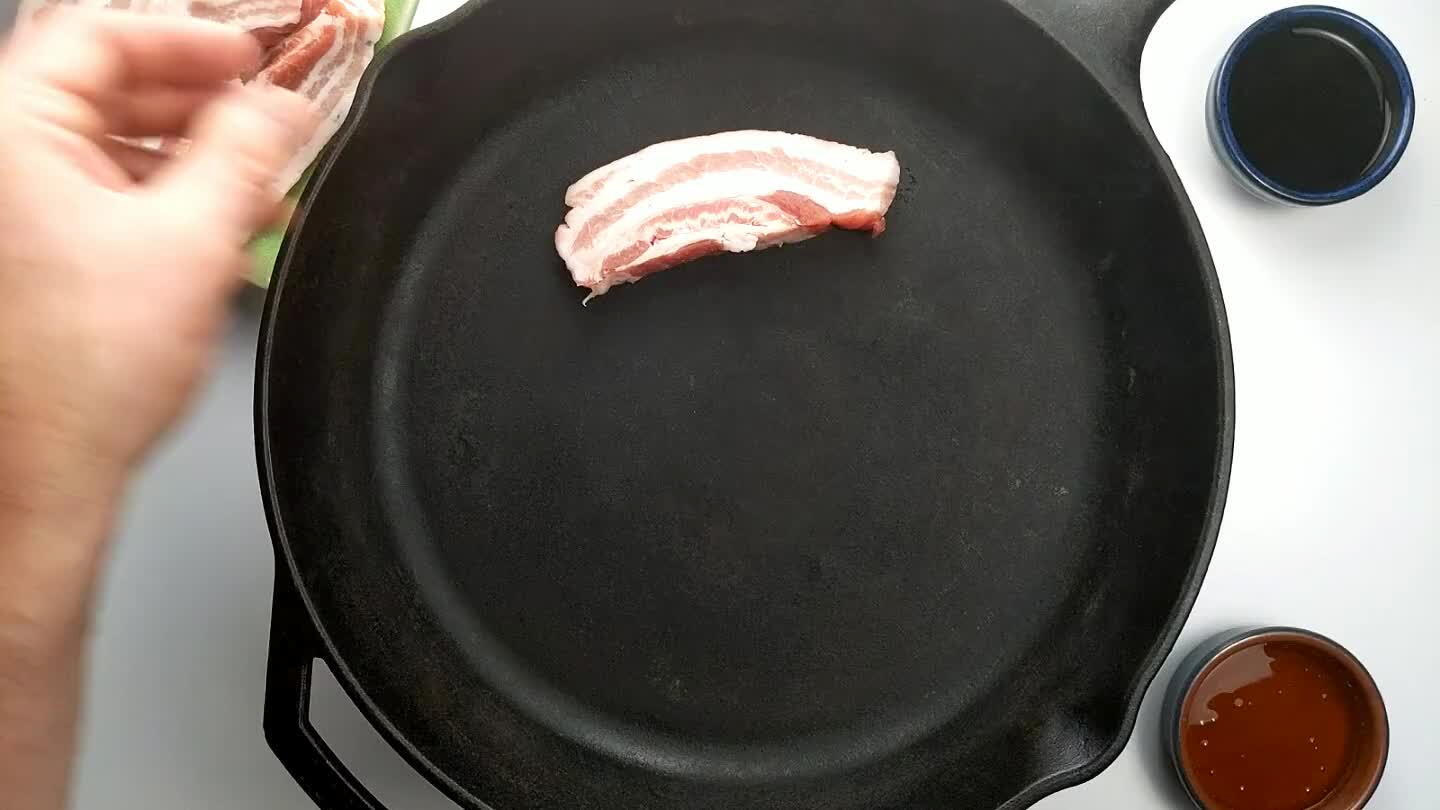 Fry the pork belly without oil in a heavy skillet over high heat.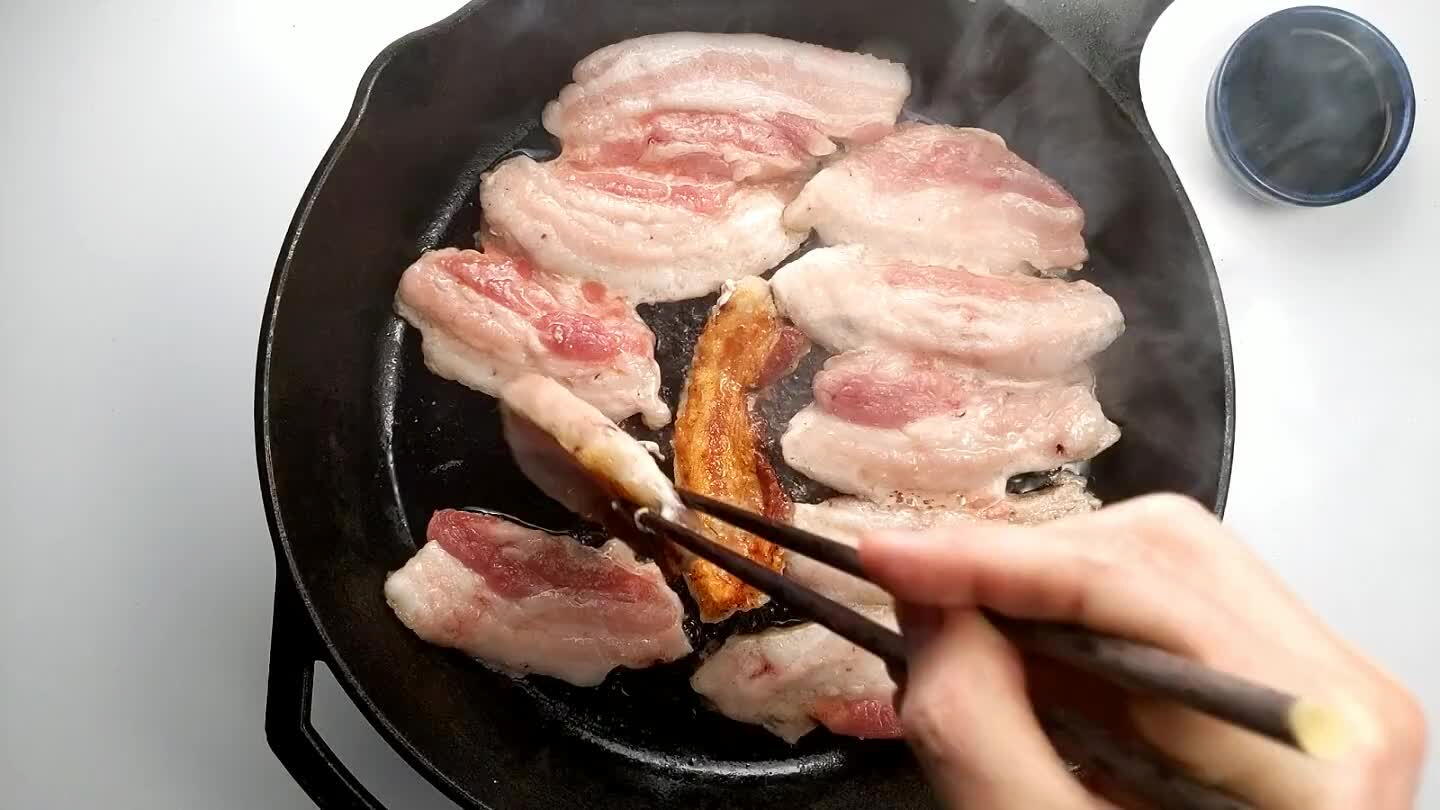 Once browned on one side, flip the belly slices and fry the opposite side, like frying a thick piece of bacon.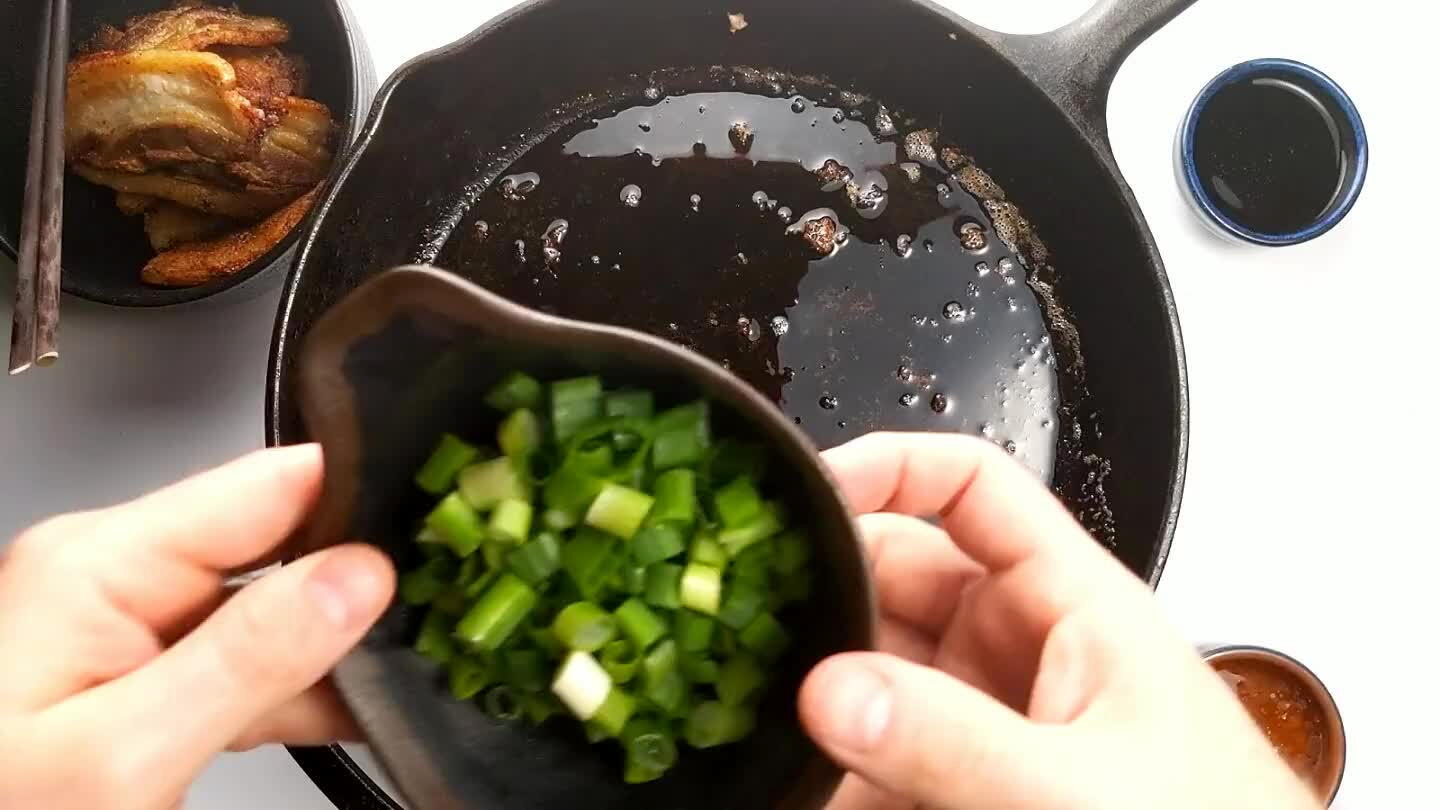 Toss the scallions into the hot pork fat.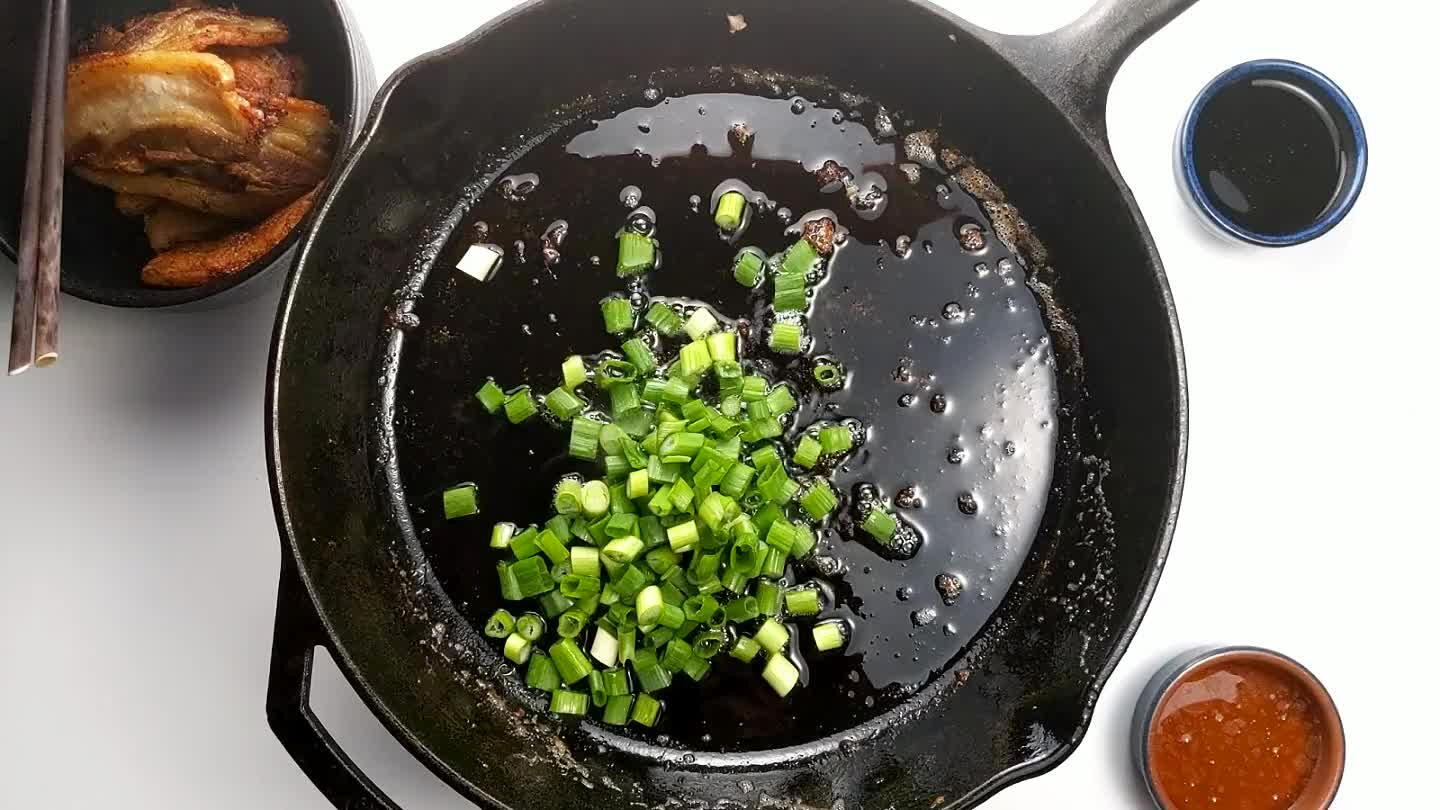 Pour in the honey.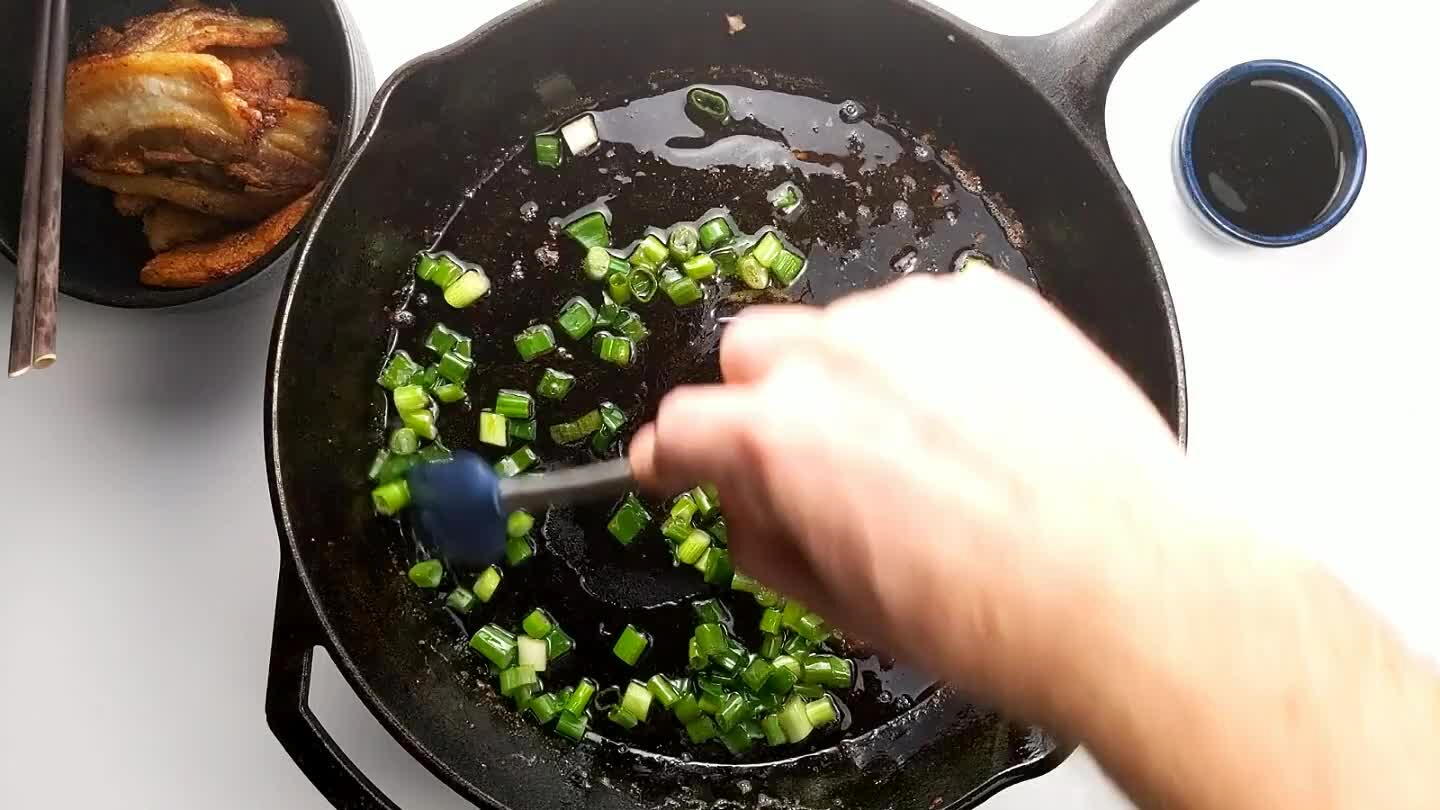 Stir in the soy sauce, scraping the pan to release any fond that may have been left from the belly.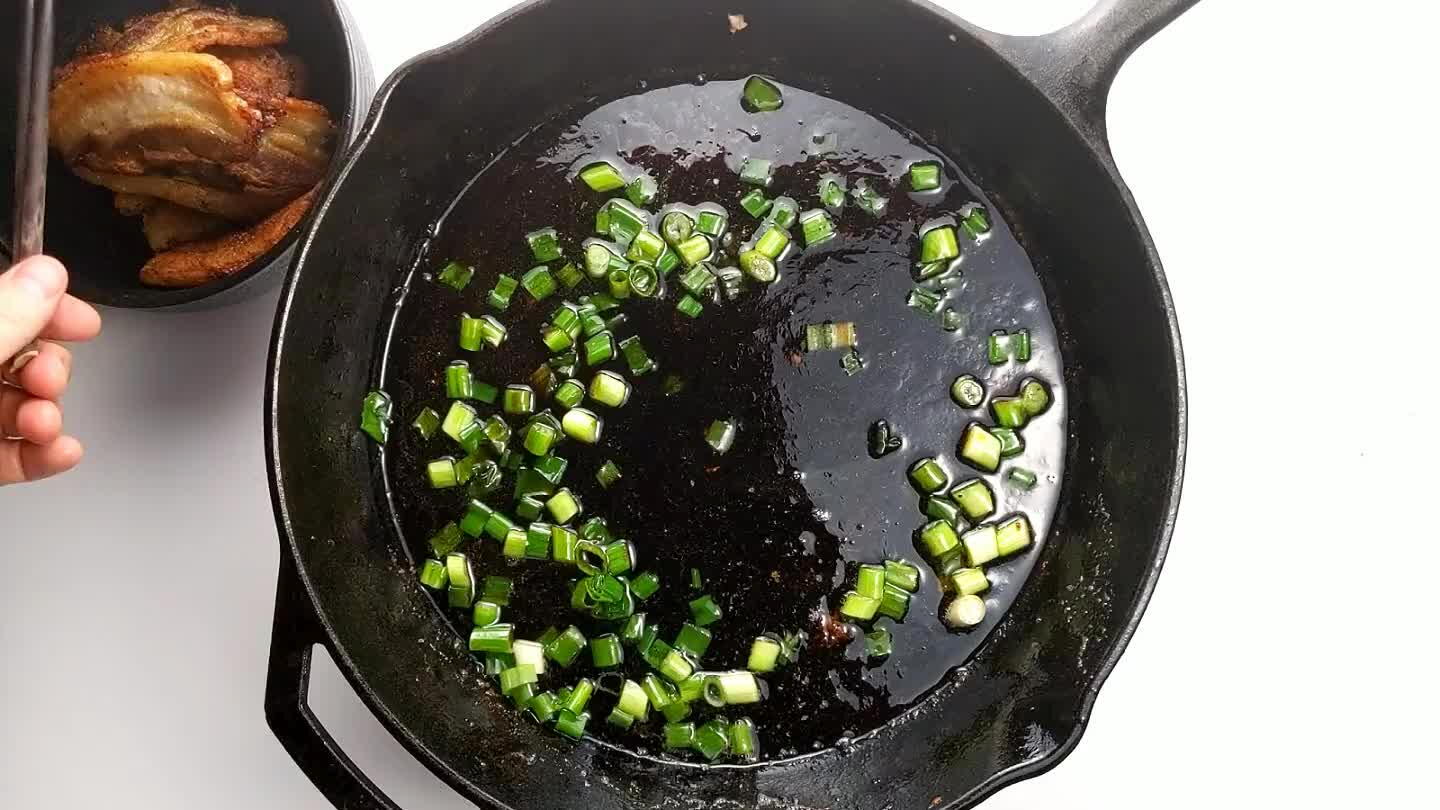 Return the pork belly to the pan.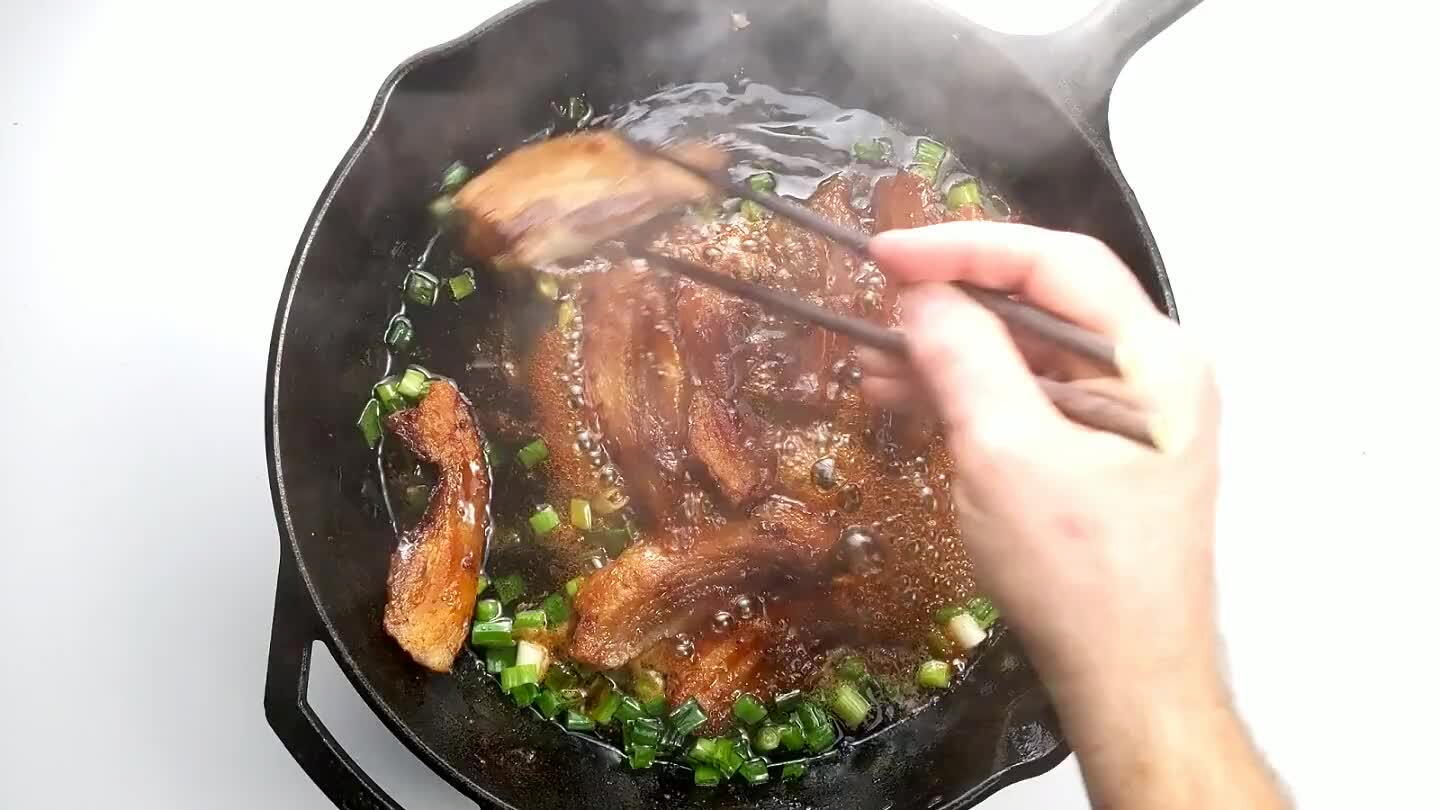 Simmer until the sauce is thickened enough to coat the slices.