Instant Pot Miso Salmon, Sweet Potato, & Broccoli Dinner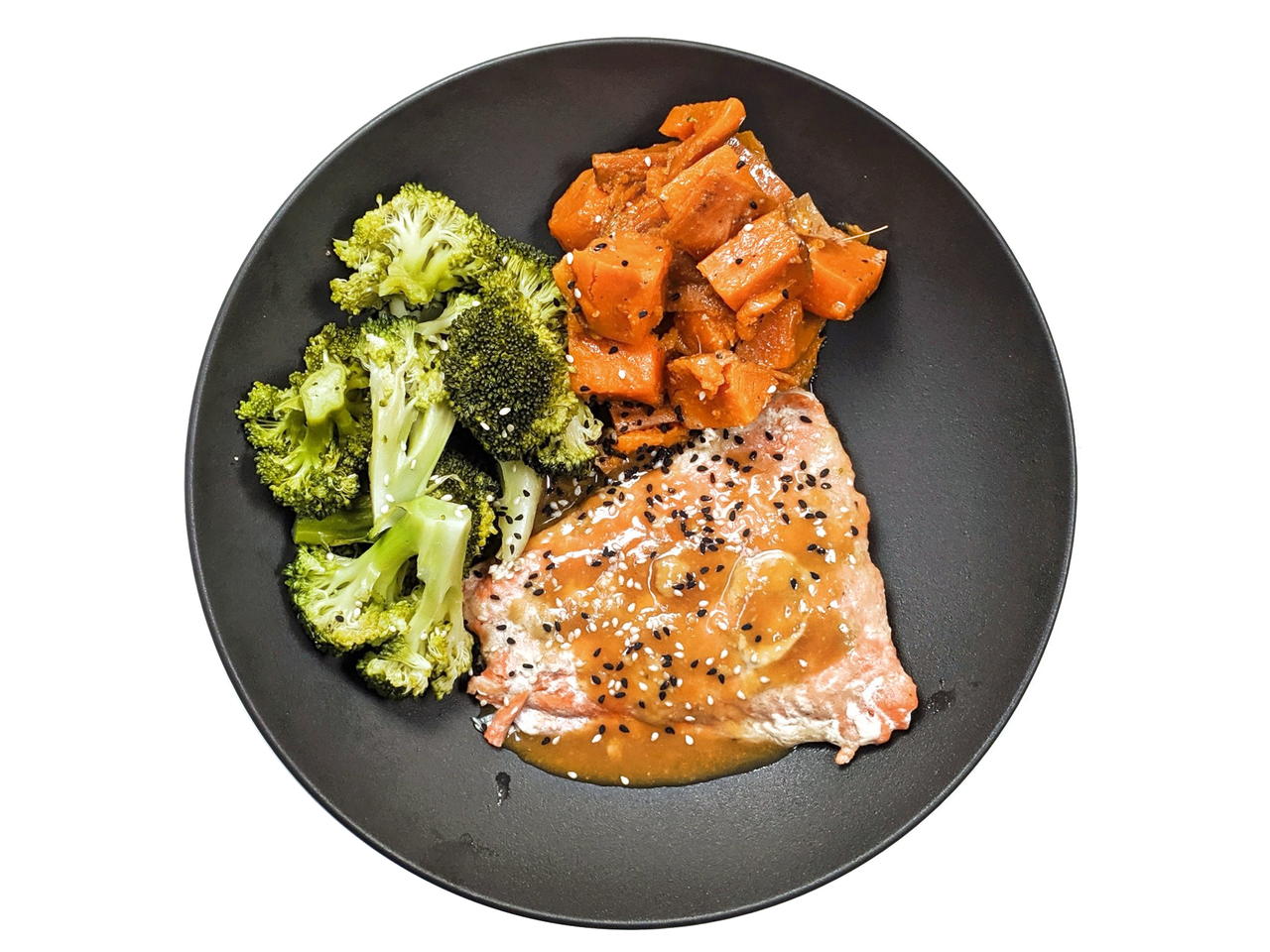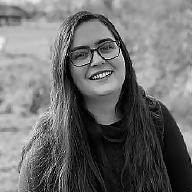 Recipe video made by Michelle
Published on 09/09/2019, viewed by 9559 , 1 Comments
4 portions
15m
Take this meal straight from the freezer and have it ready in 10 minutes. This glaze is delicious, feel free to pair it with your favorite vegetables.
What you will need
2 Sweet Potatoes
16 oz Frozen Salmon Fillets
1 Broccoli
1/2 cup Water
3 Tbsp Olive Oil
pinch Salt
pinch Black Pepper
MISO GLAZE
2 Tbsp Miso Paste
2 Tbsp Soy Sauce
4 tbsp packed Light Brown Sugar
1/2 cup Hot Water
1 Tbsp Sesame Seeds (optional for serving)
(Nutritional facts 344 calories, 36.11 g fat, 3.49 g carbohydrates, 2.04 g protein, 167 mg cholesterol, 321 mg sodium)
How to cook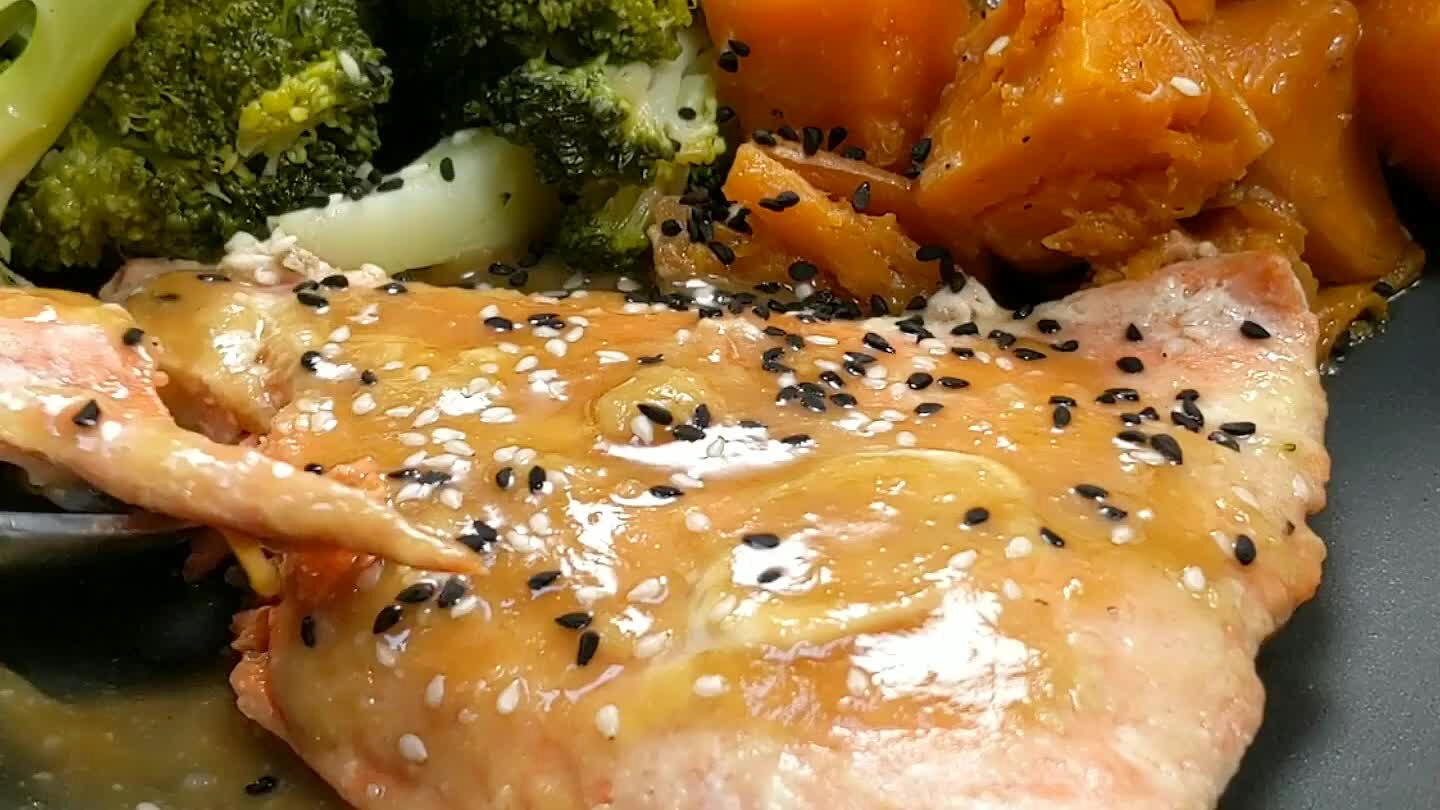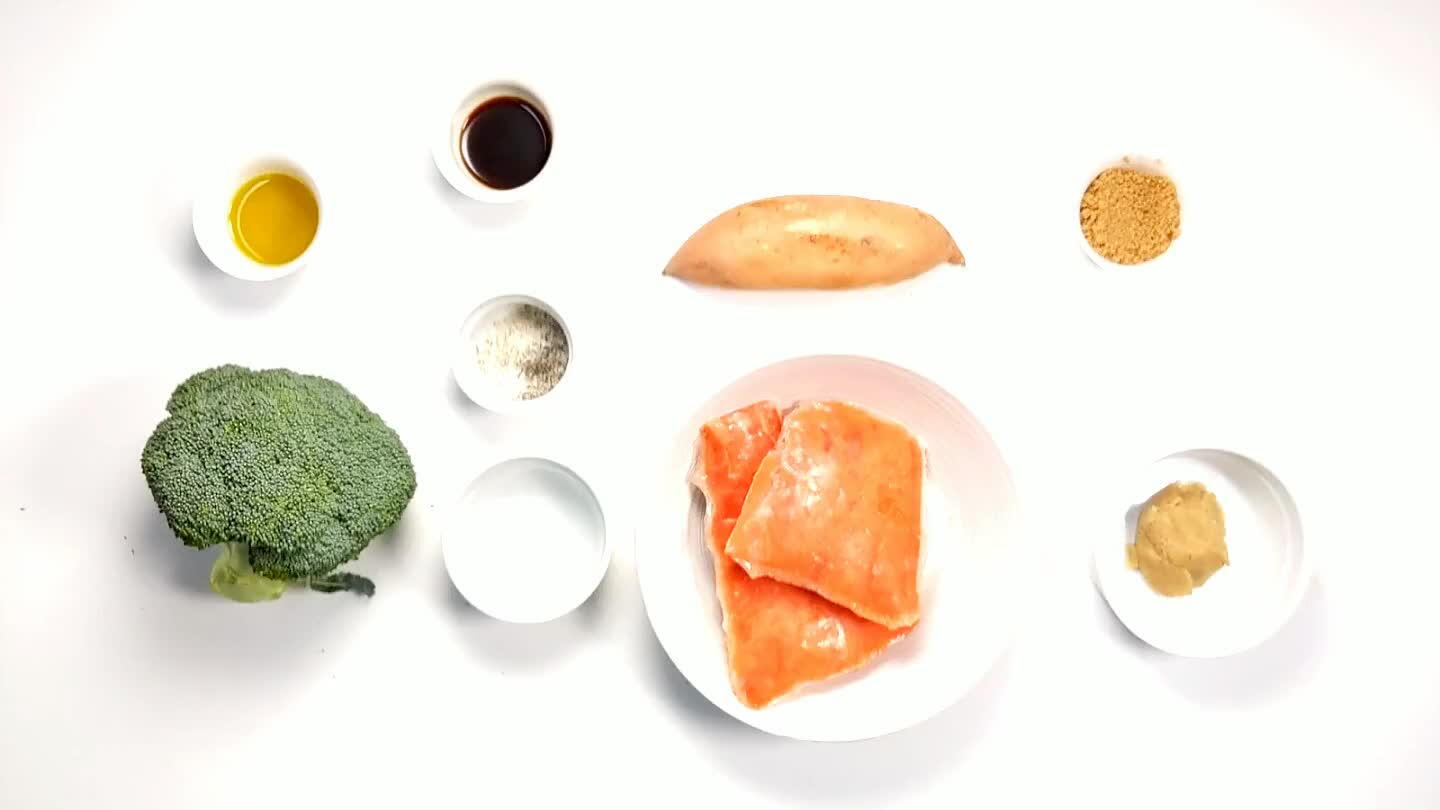 Gather and portion all ingredients.
Cut the florets off of the broccoli stem.
Cut the potatoes in half, and into 1 inch cubes.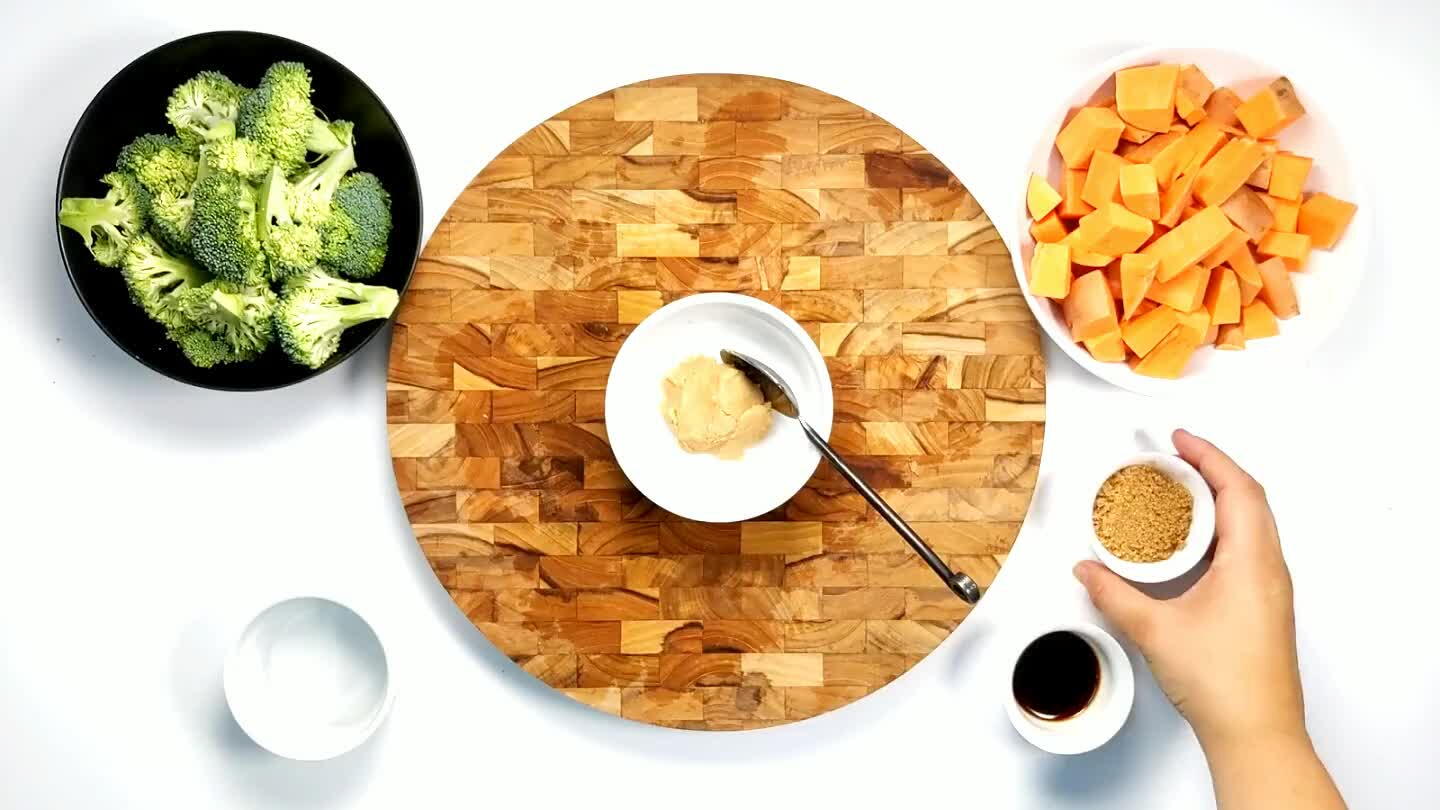 Add the brown sugar to the miso. The hot water that you add next will dissolve the miso paste and sugar.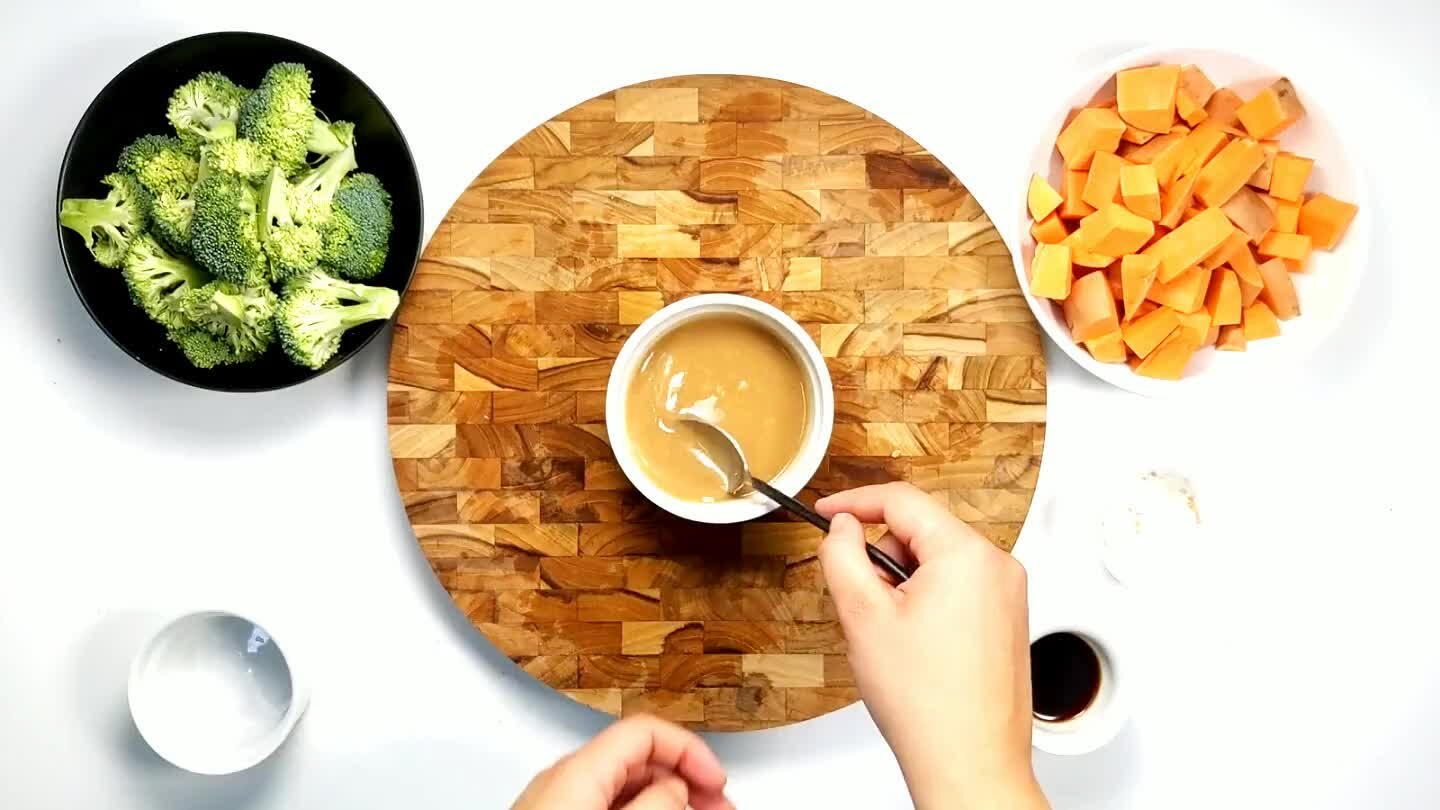 Stir until sugar is dissolved and then add the soy sauce. Stir until fully incorporated.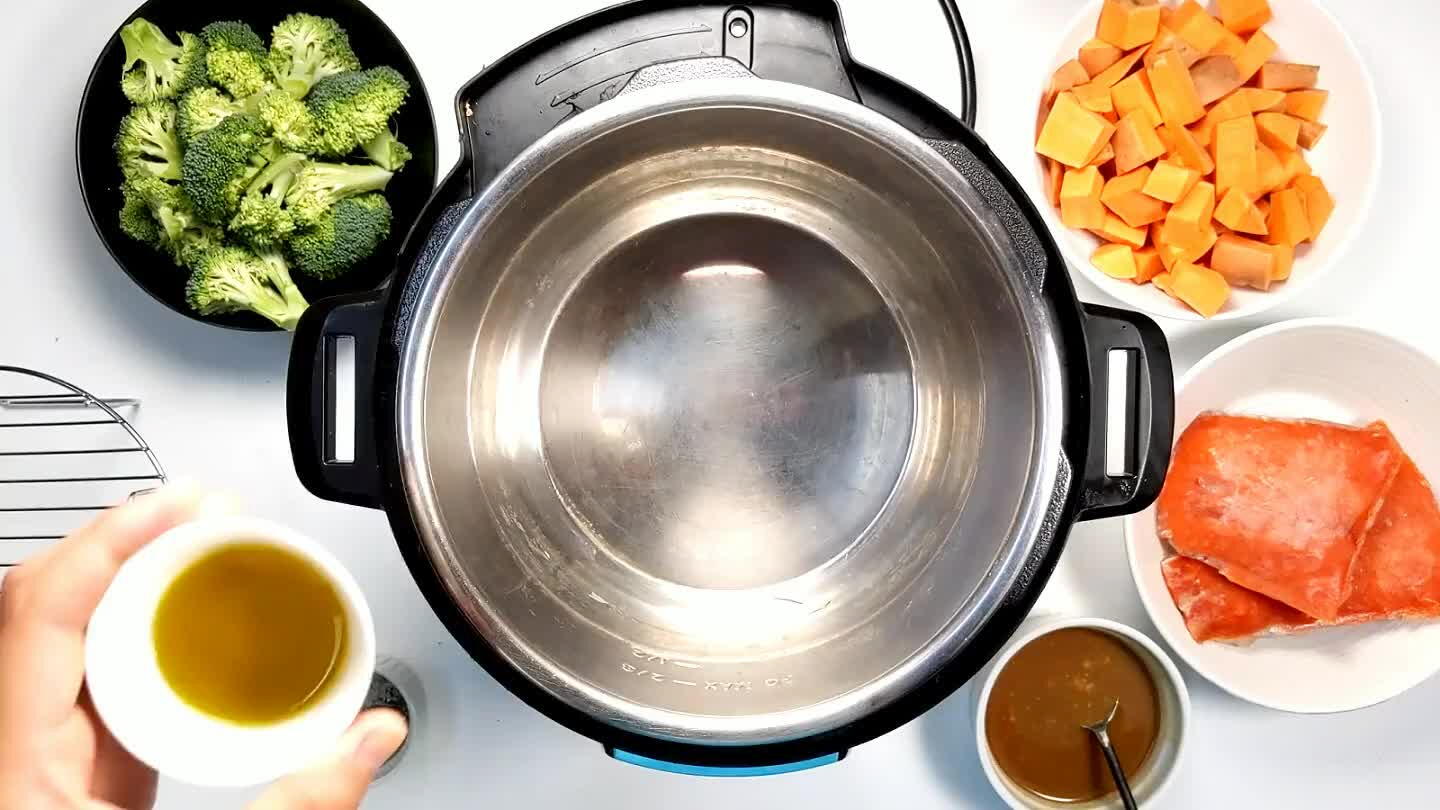 Pour 1 tbsp of olive oil into the bottom of the instant pot. Pour cubed sweet potatoes on top.
Stir together the olive oil, salt, pepper, and sweet potatoes. Pour 1/4 cup water over the top of the potatoes so they steam well in the pot, and add the rack to the pot.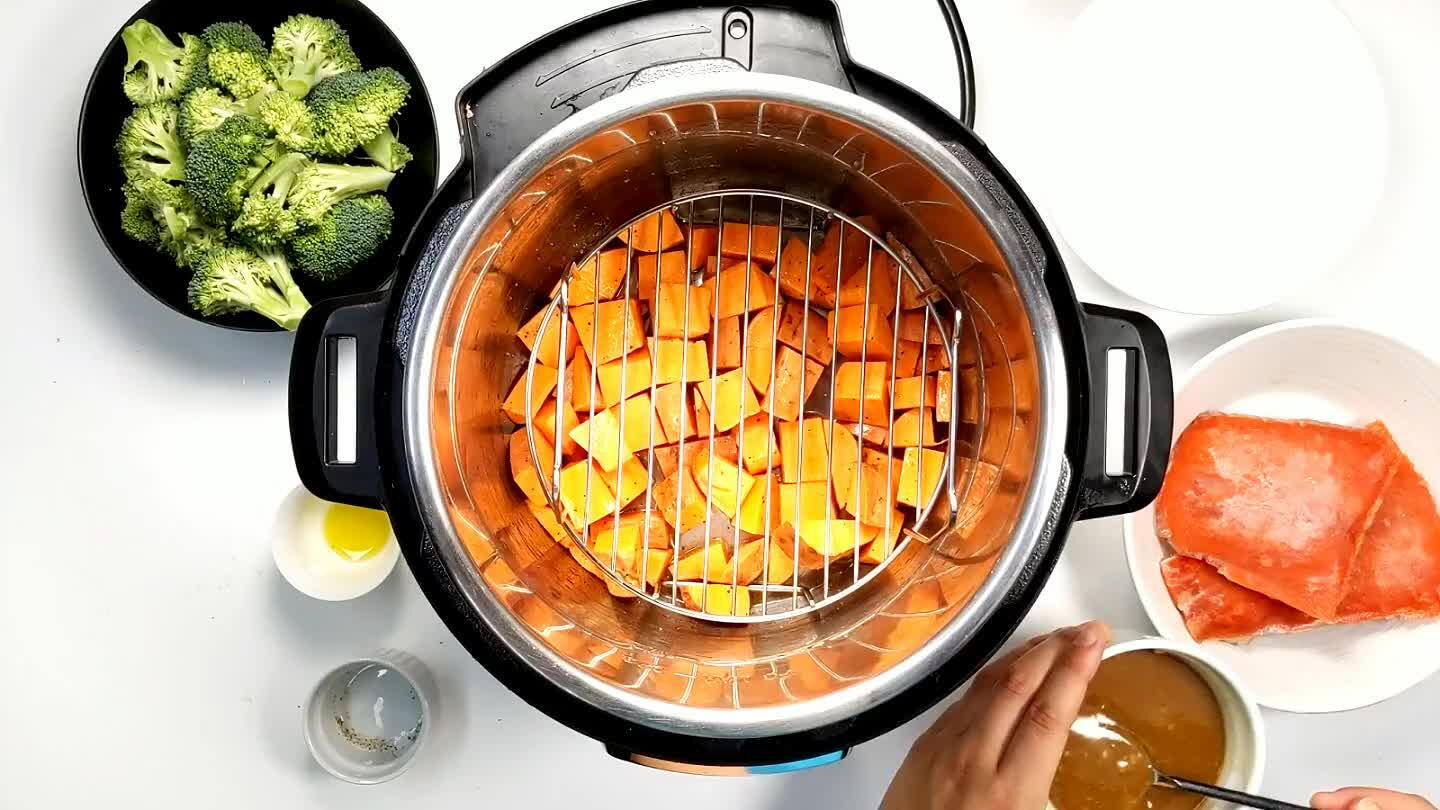 Spoon half the miso glaze over the salmon and coat it well. Put the salmon on the rack and pour excess glaze over the pieces.
Create a foil basket on top of the salmon to put the broccoli on.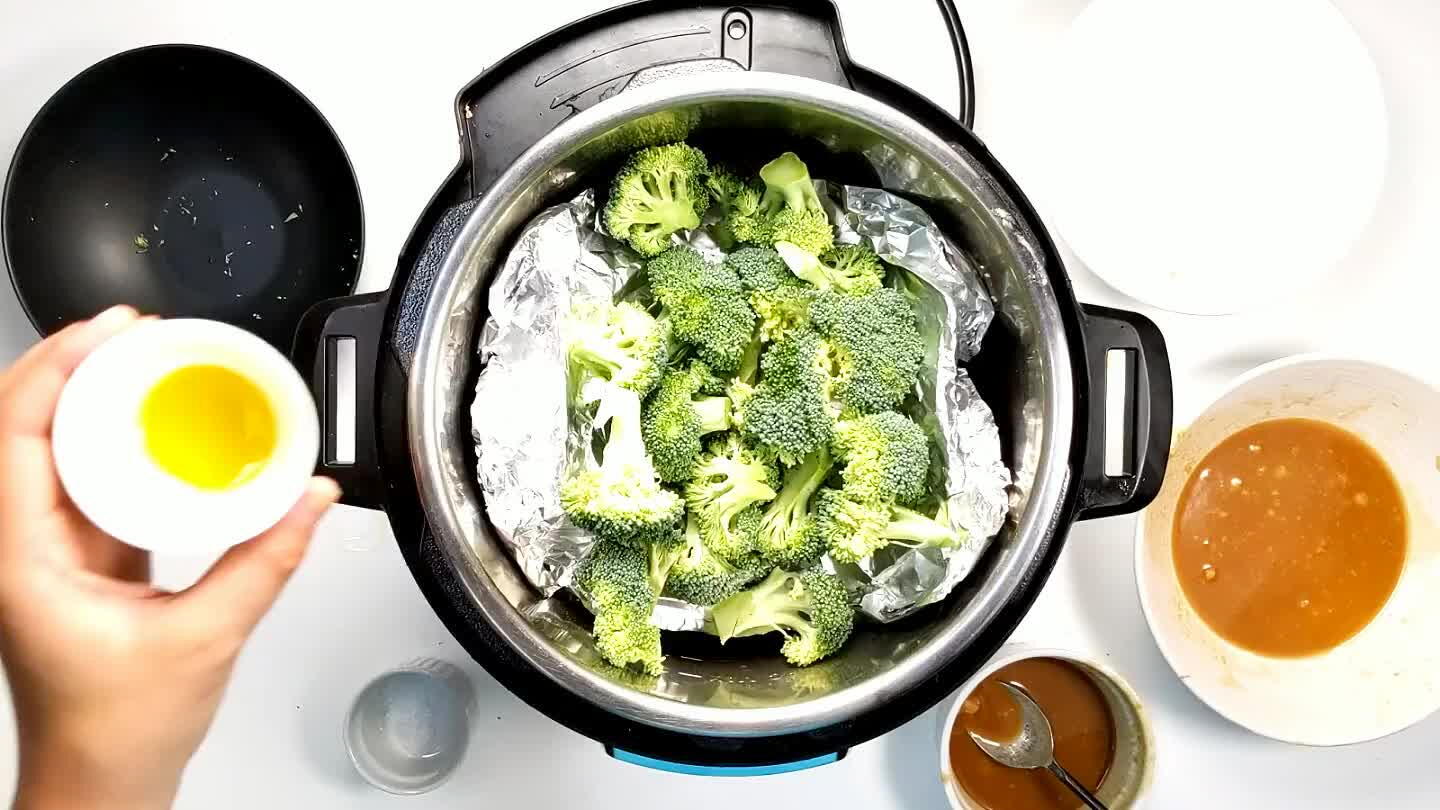 Drizzle 1 tbsp olive oil and a pinch of salt over the broccoli to season.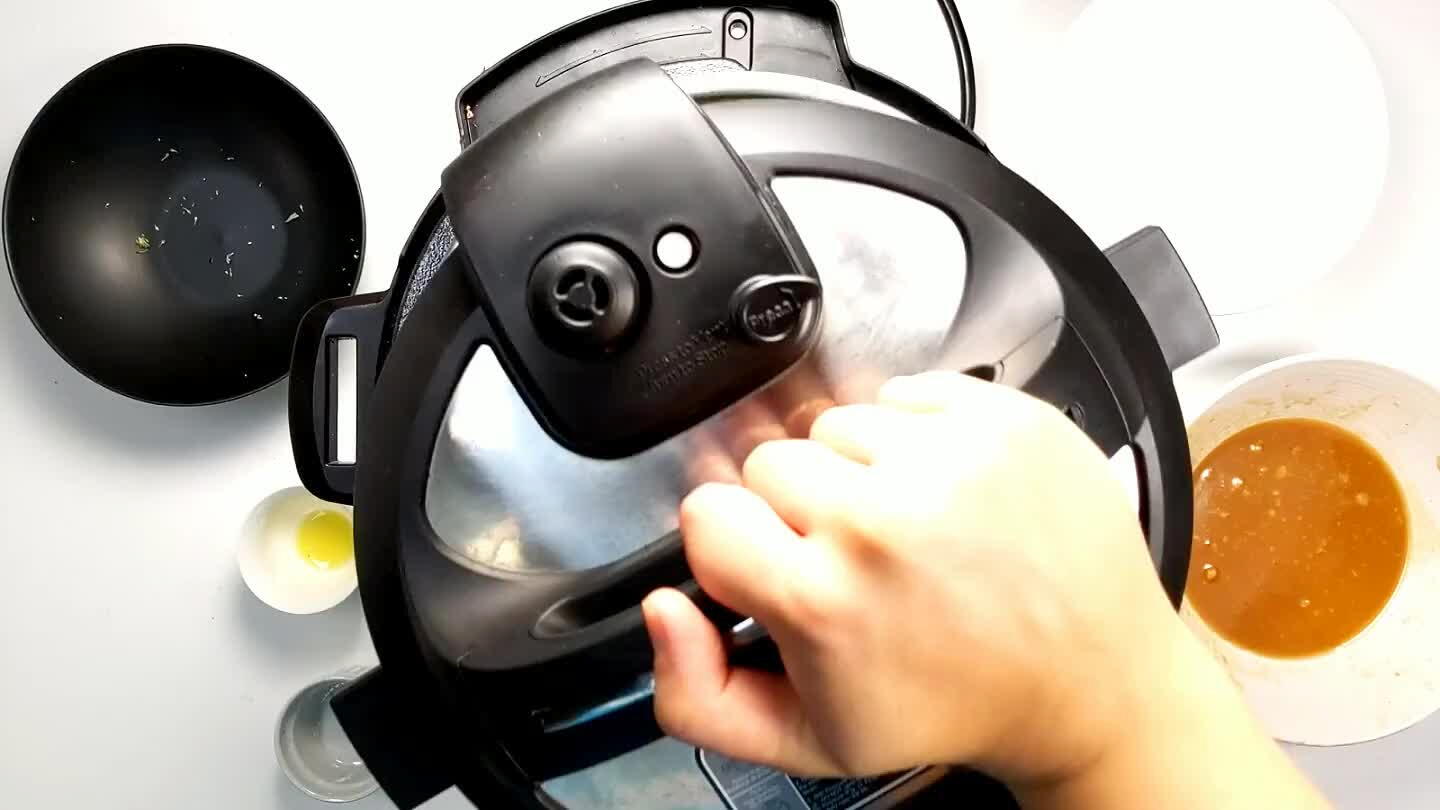 Add the lid and set to high pressure cook for 2 mins.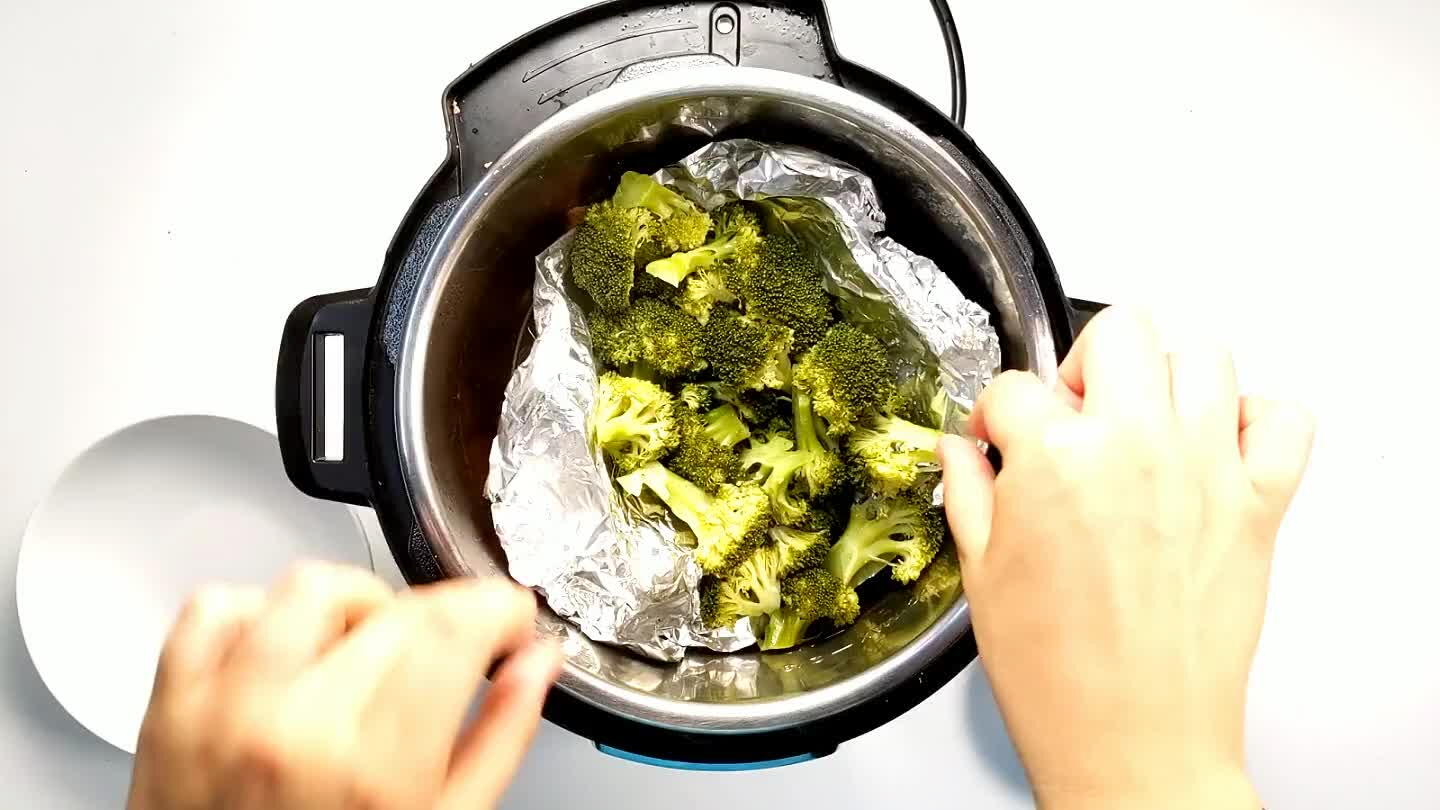 Carefully remove the foil basket from the top. Be careful to avoid the escaping hot steam. Remove the salmon fillets.
Remove the rack and spoon out the sweet potatoes.
Portion the broccoli, sweet potatoes and salmon on two plates and pour the rest of your miso glaze on top. Serve immediately, and enjoy your 10 min hot dinner!
Comments