Roasted Veggie Bowl with Turmeric Tahini Dressing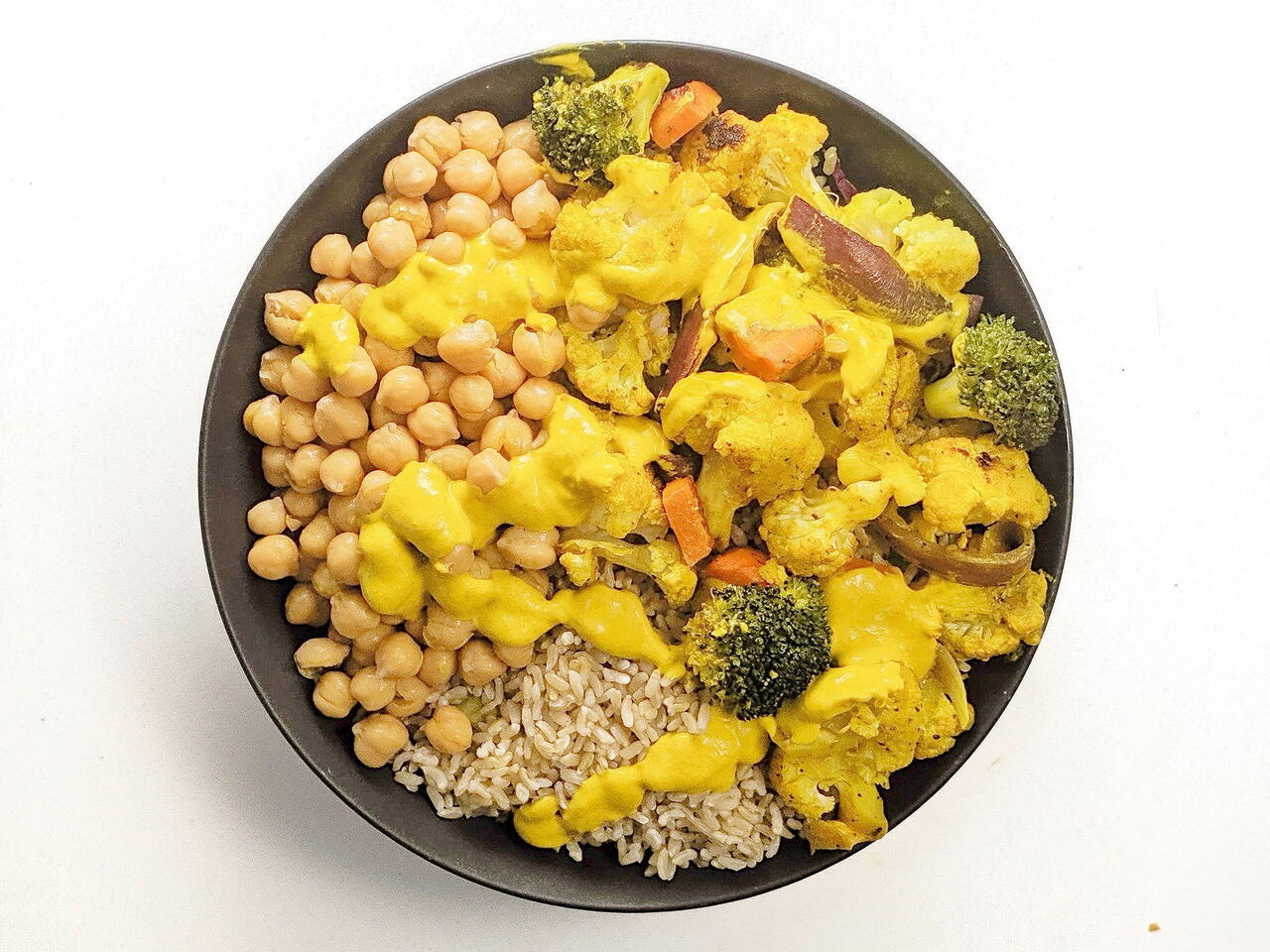 4 portions
25m
Create a super filling grain bowl with this turmeric spiced vegetables and dressing. Feel free to throw in whatever vegetables you have!
What you will need
ROASTED VEGETABLES
1/2 head Cauliflower
1 Carrot
1/2 Red Onion
1/2 head Broccoli
16 oz Microwavable Rice
TURMERIC - TAHINI DRESSING
1/4 cup Tahini
1 tsp Turmeric
pinch of Garlic Powder
juice of 1 Lemon
3 Tbsp Water
(Nutritional facts 65 calories, 2.66 g fat, 9.25 g carbohydrates, 2.25 g protein, 0 mg cholesterol, 44 mg sodium)
How to cook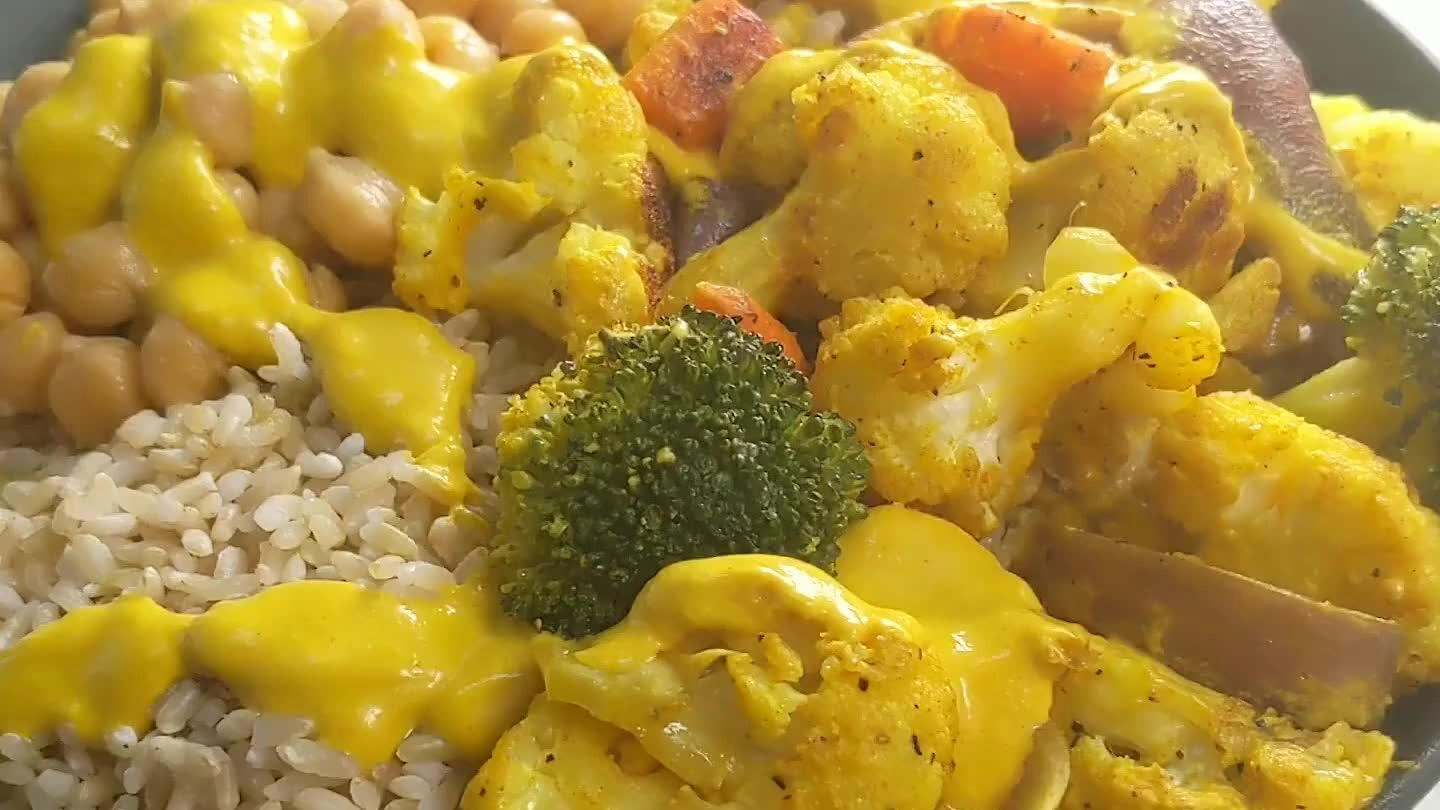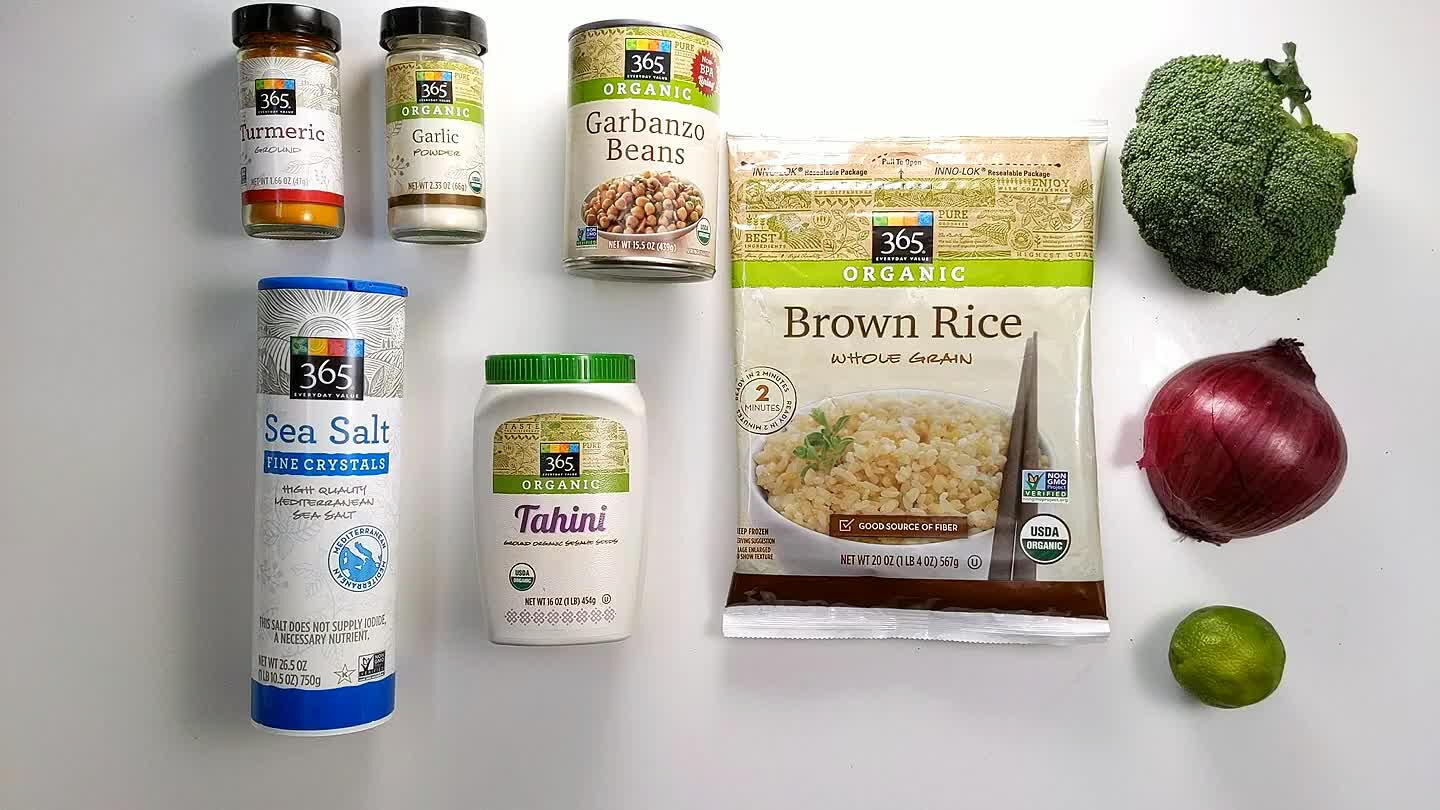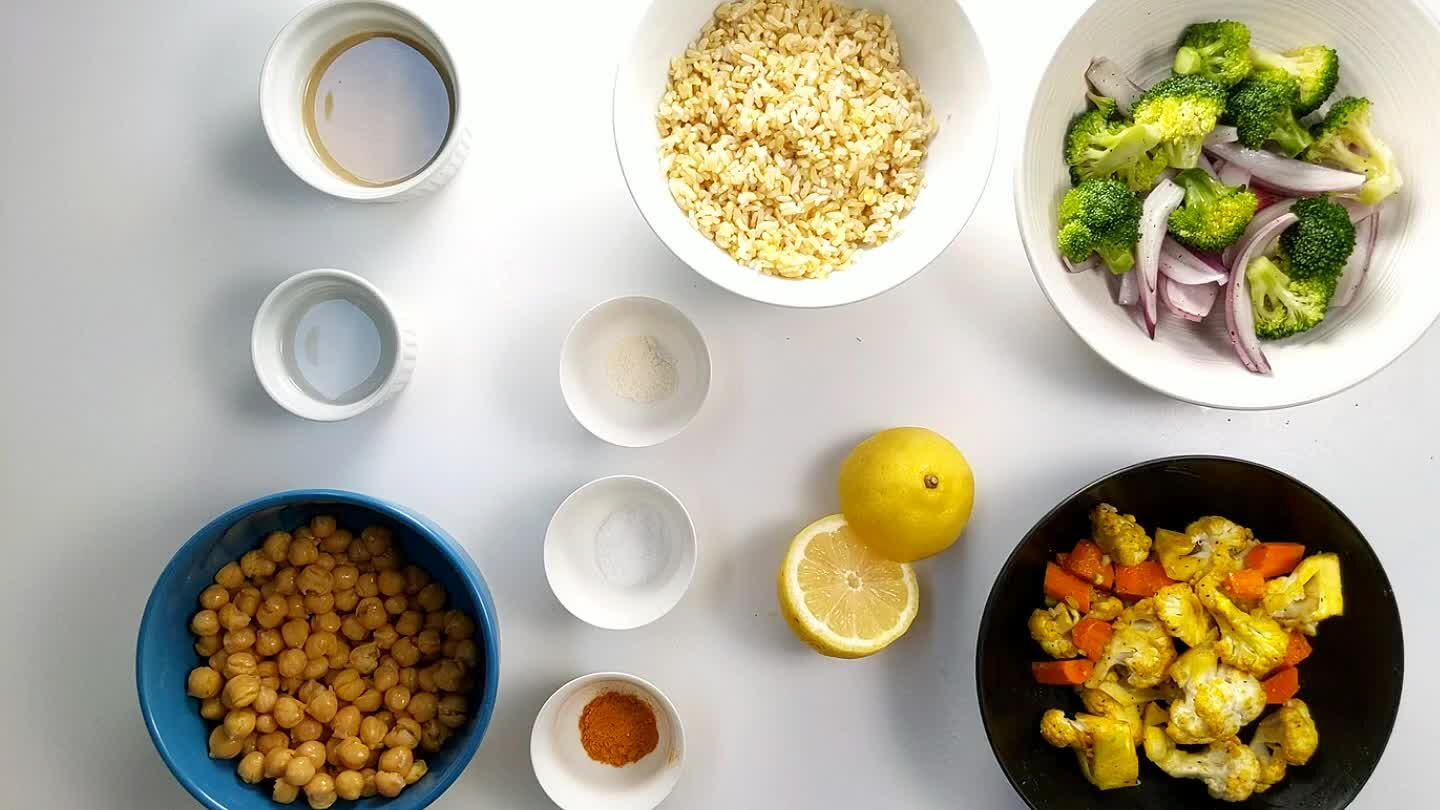 Gather ingredients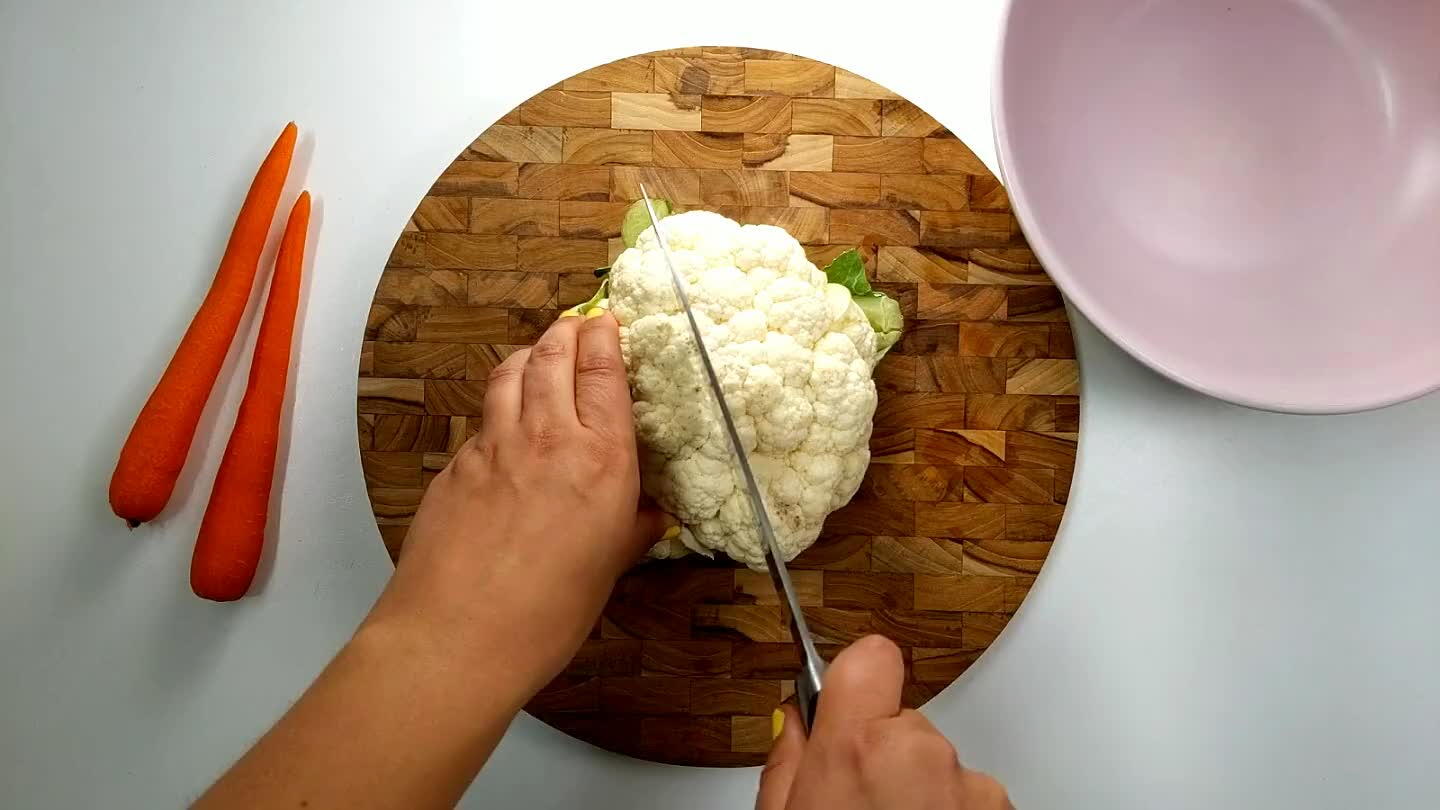 Remove the cauliflower stem and cut bite sized florets.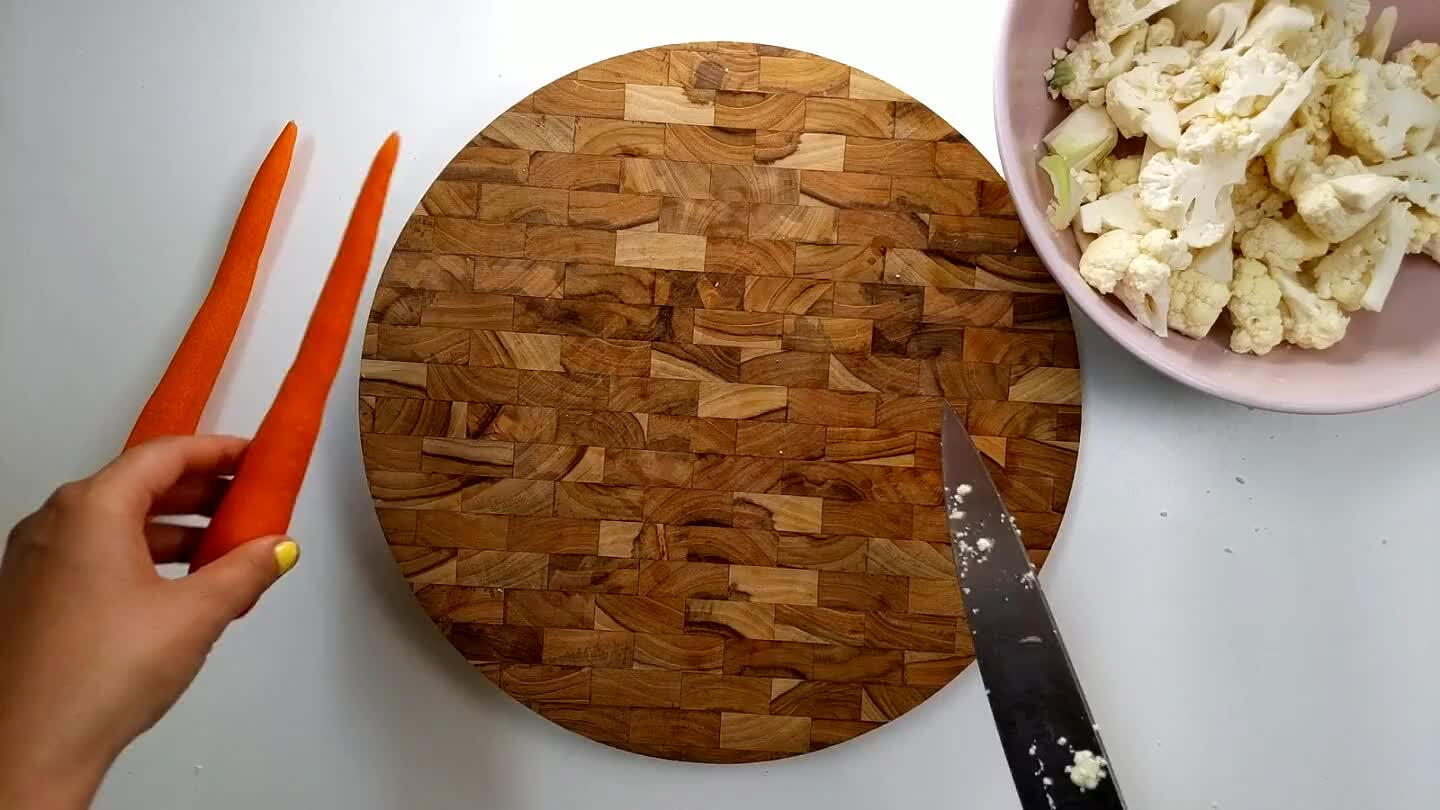 Put bite sized cauliflower florets in a bowl and chop the carrots into 1/2" half-rounds.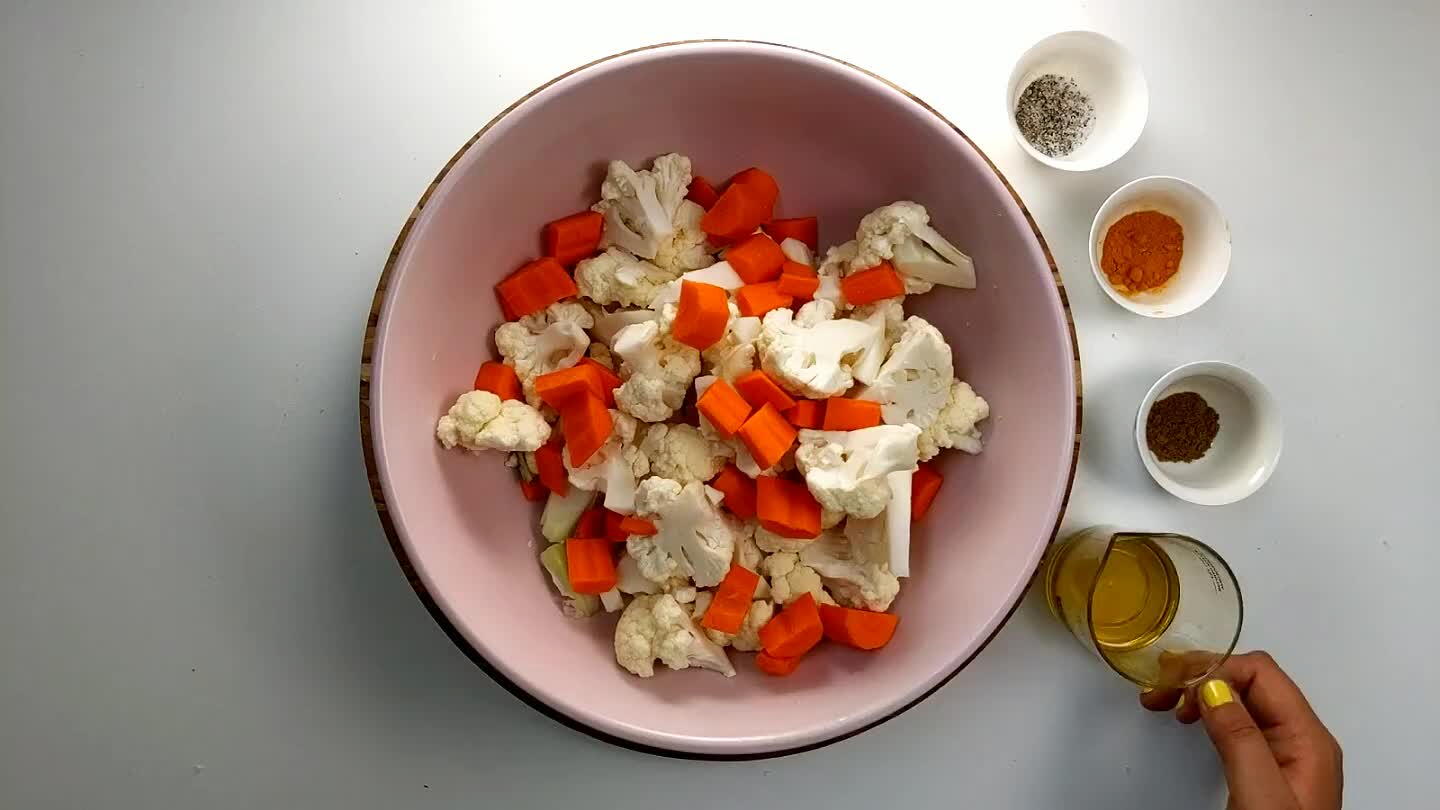 First, coat the vegetables with olive oil, then add cumin.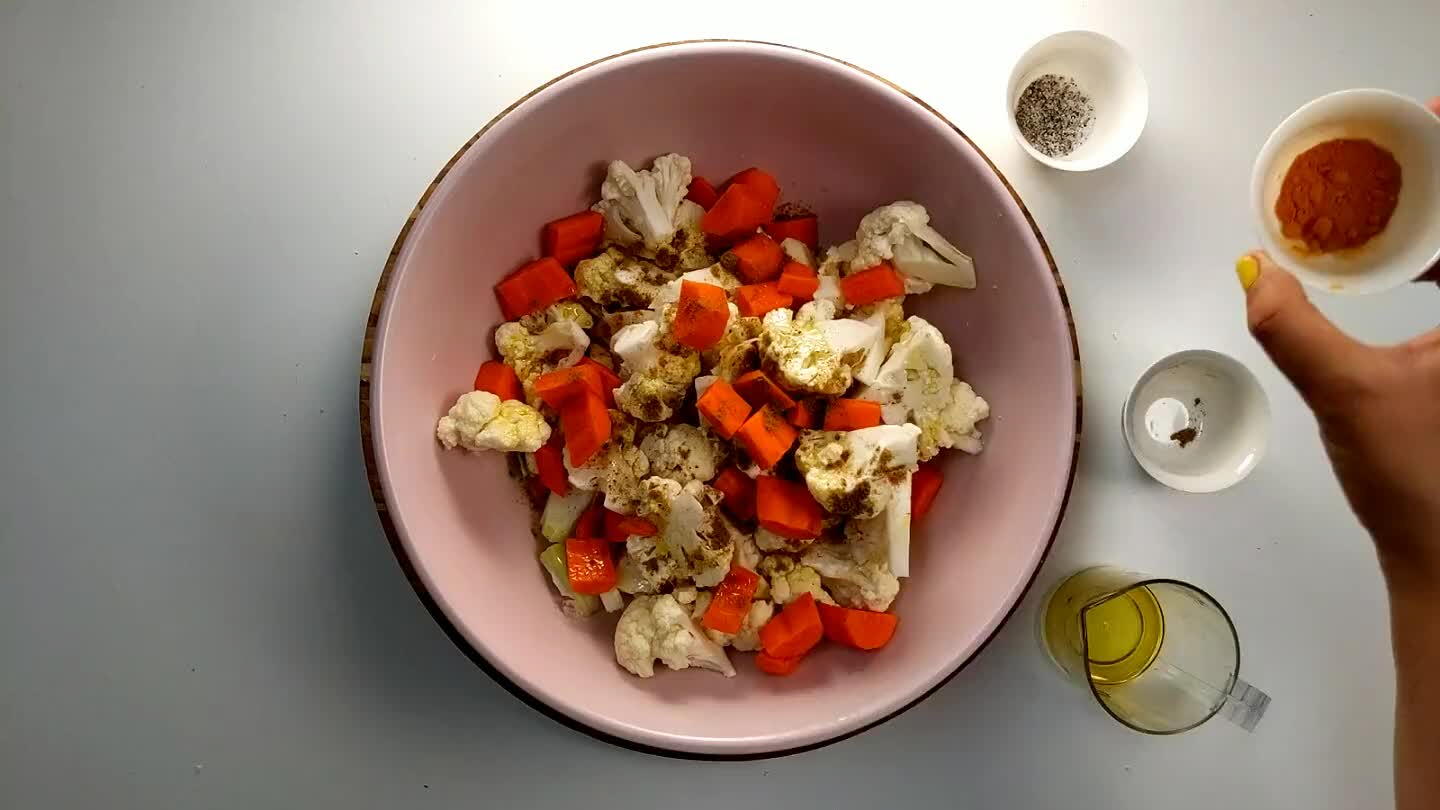 Next, continue with the turmeric, salt, and pepper.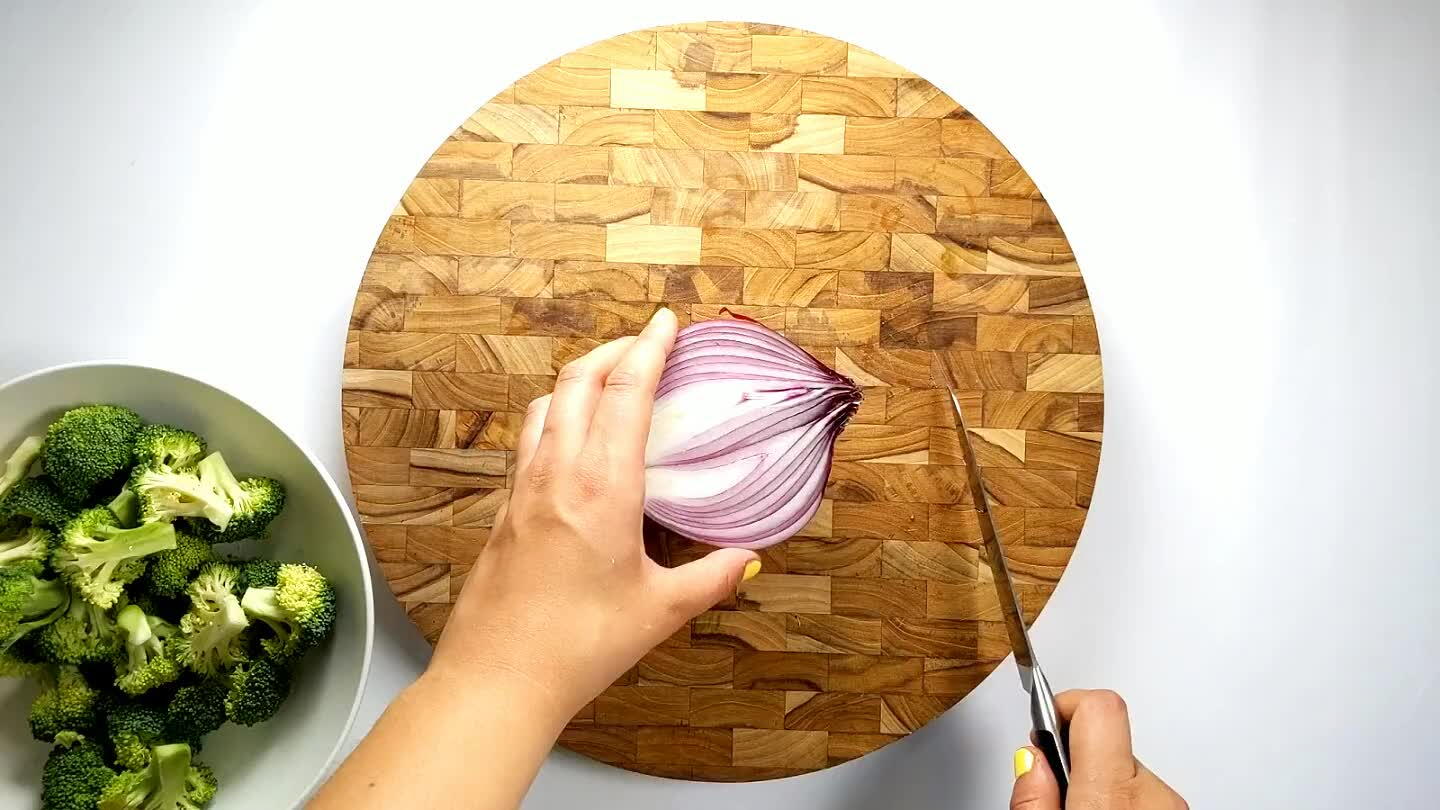 Cut the root and stem off the onion and remove peel. Begin slicing into wedges.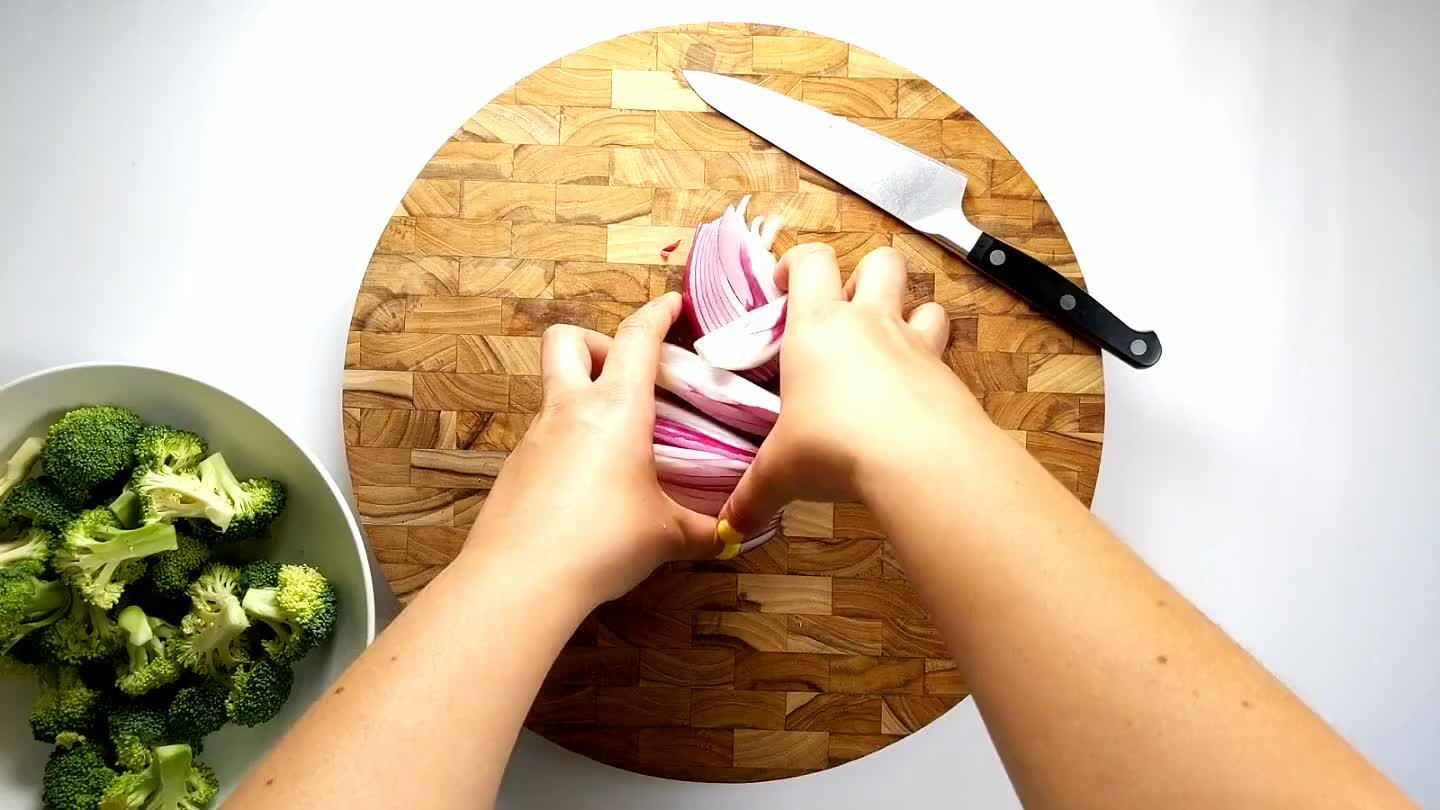 Add onion wedges to broccoli and drizzle with about a tablespoon of olive oil to coat.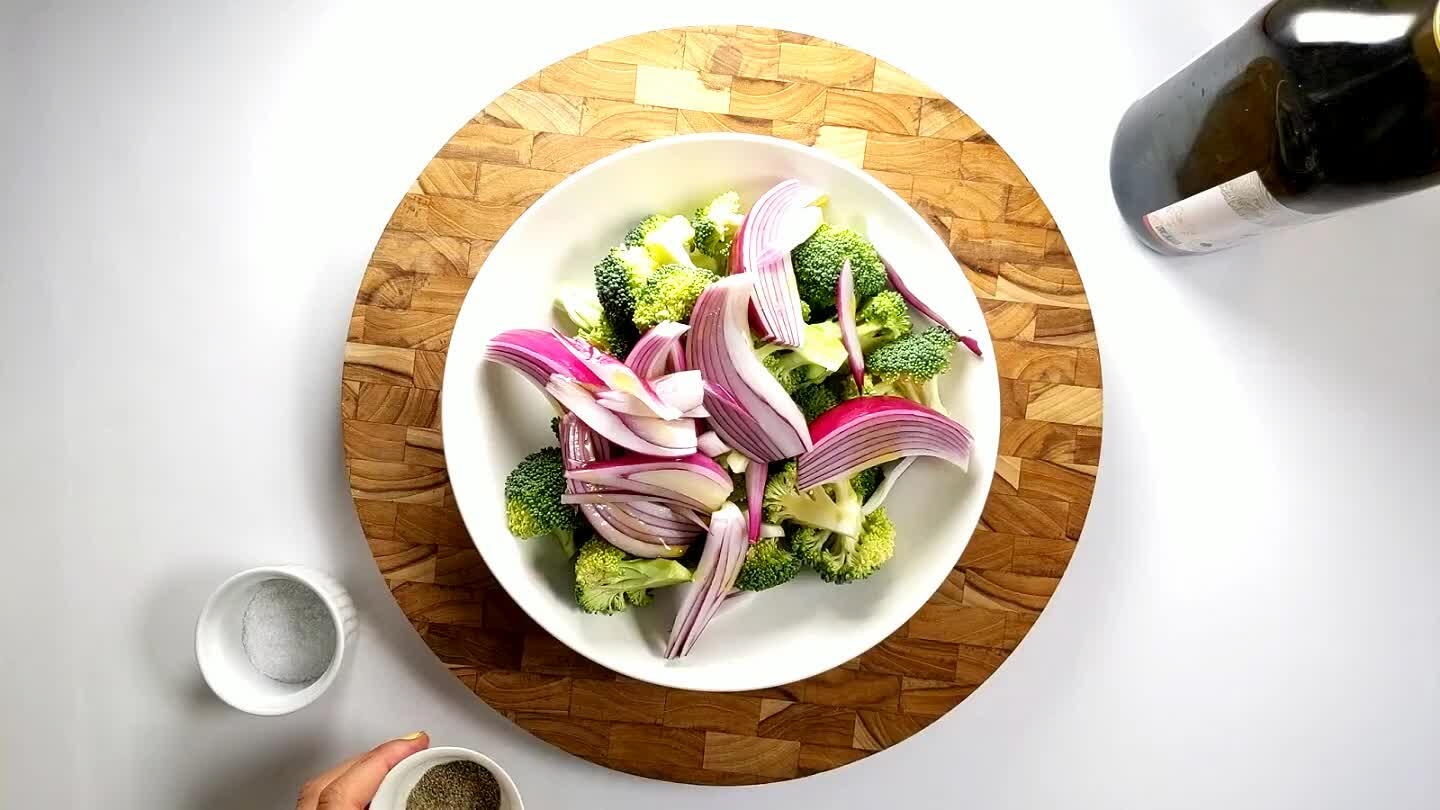 Add salt and pepper to onions and broccoli and mix to coat.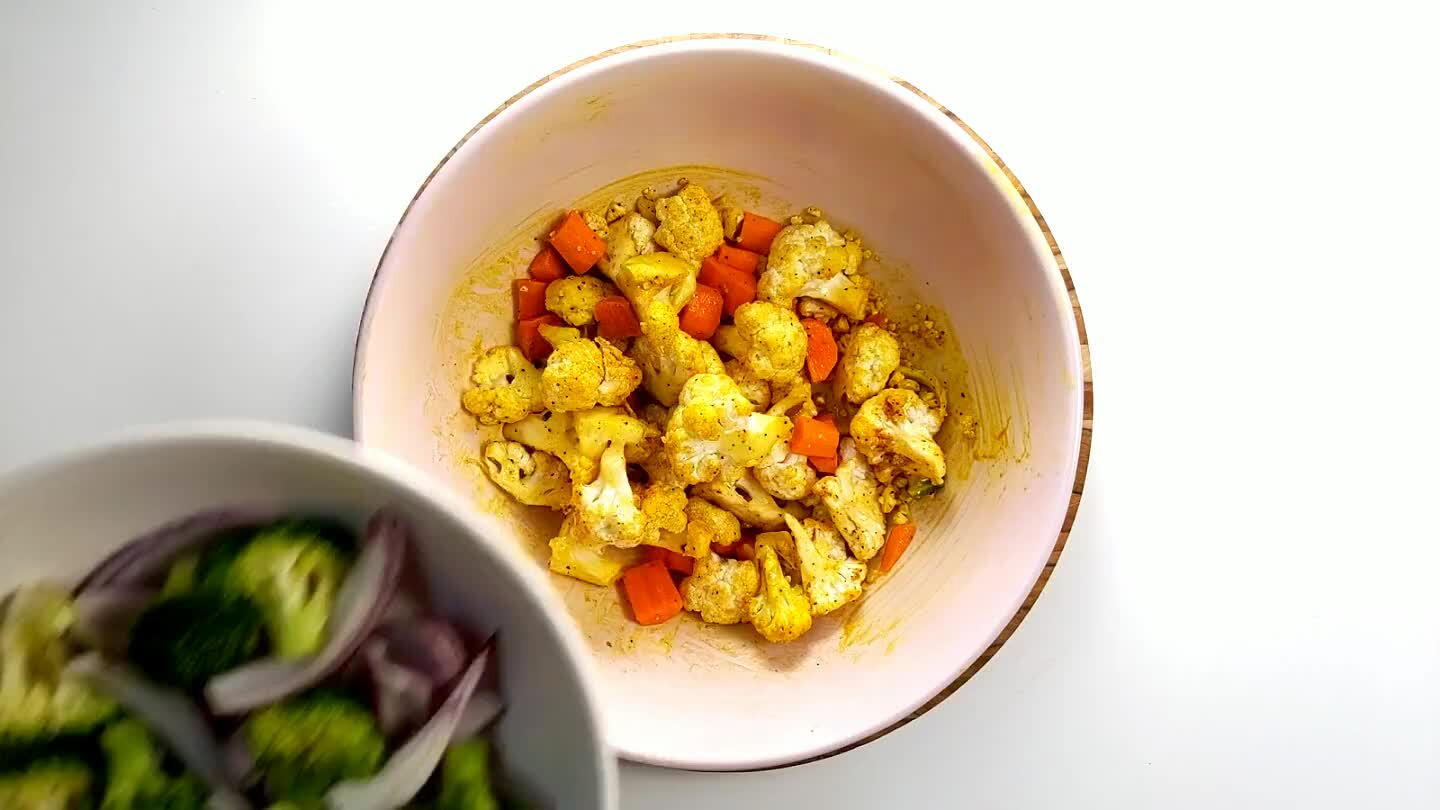 Mix the broccoli and onion into the turmeric spiced cauliflower.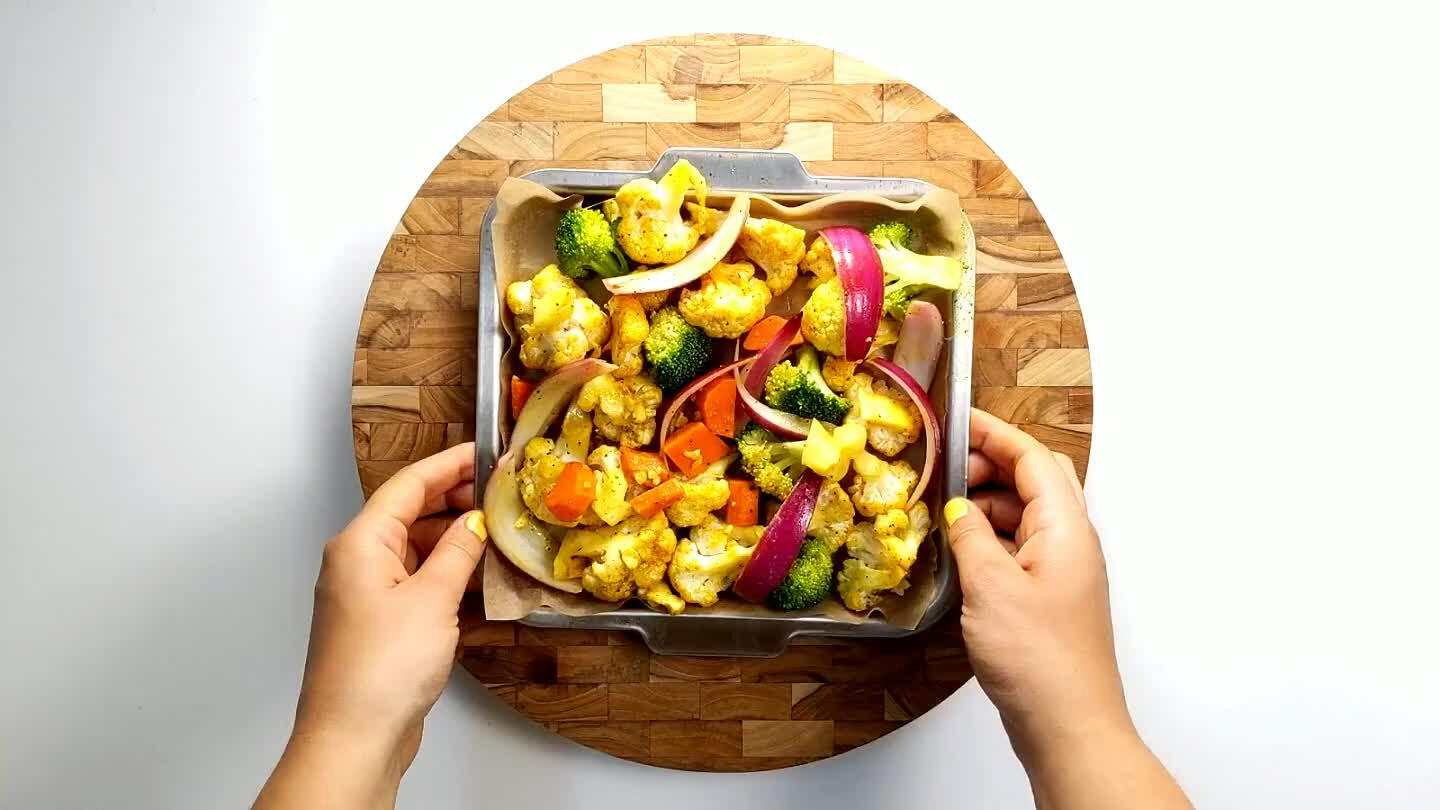 Add all vegetables to a roasting pan and put in the oven for 15-20 mins at 400 F, or until tender. If using the air fryer, cook on 400 F for 10 min.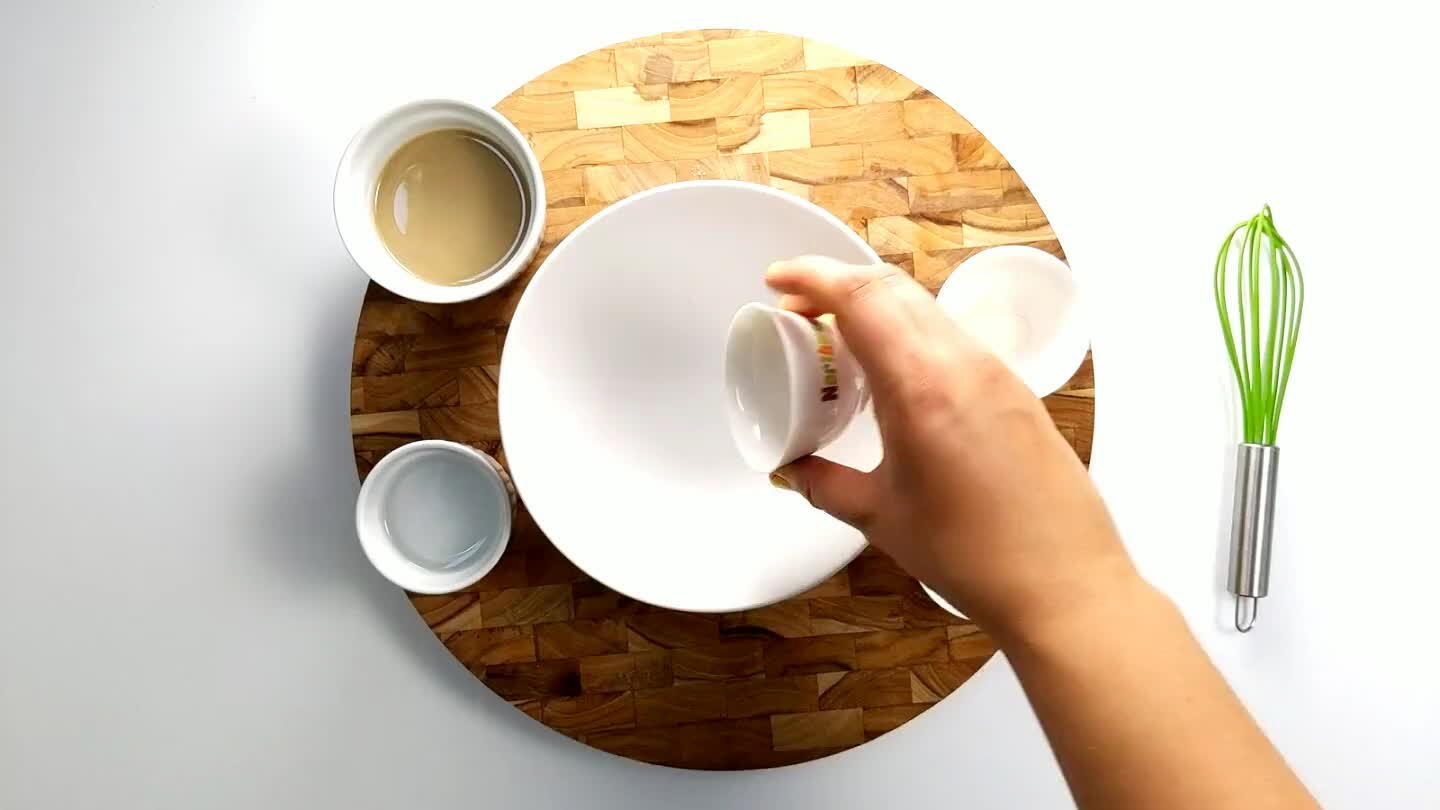 Meanwhile, prepare the dressing. First add turmeric, garlic powder and salt.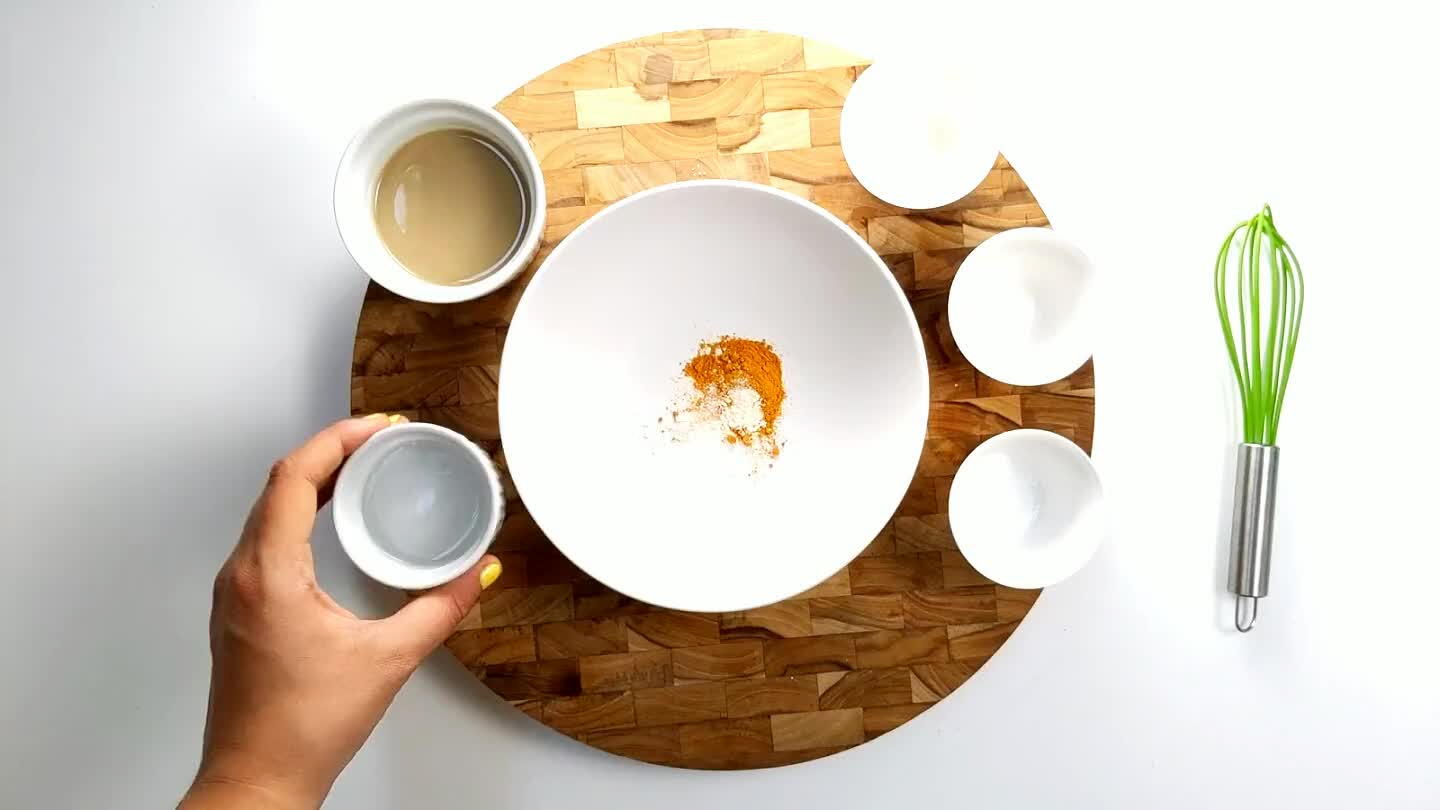 Next, add water and tahini paste.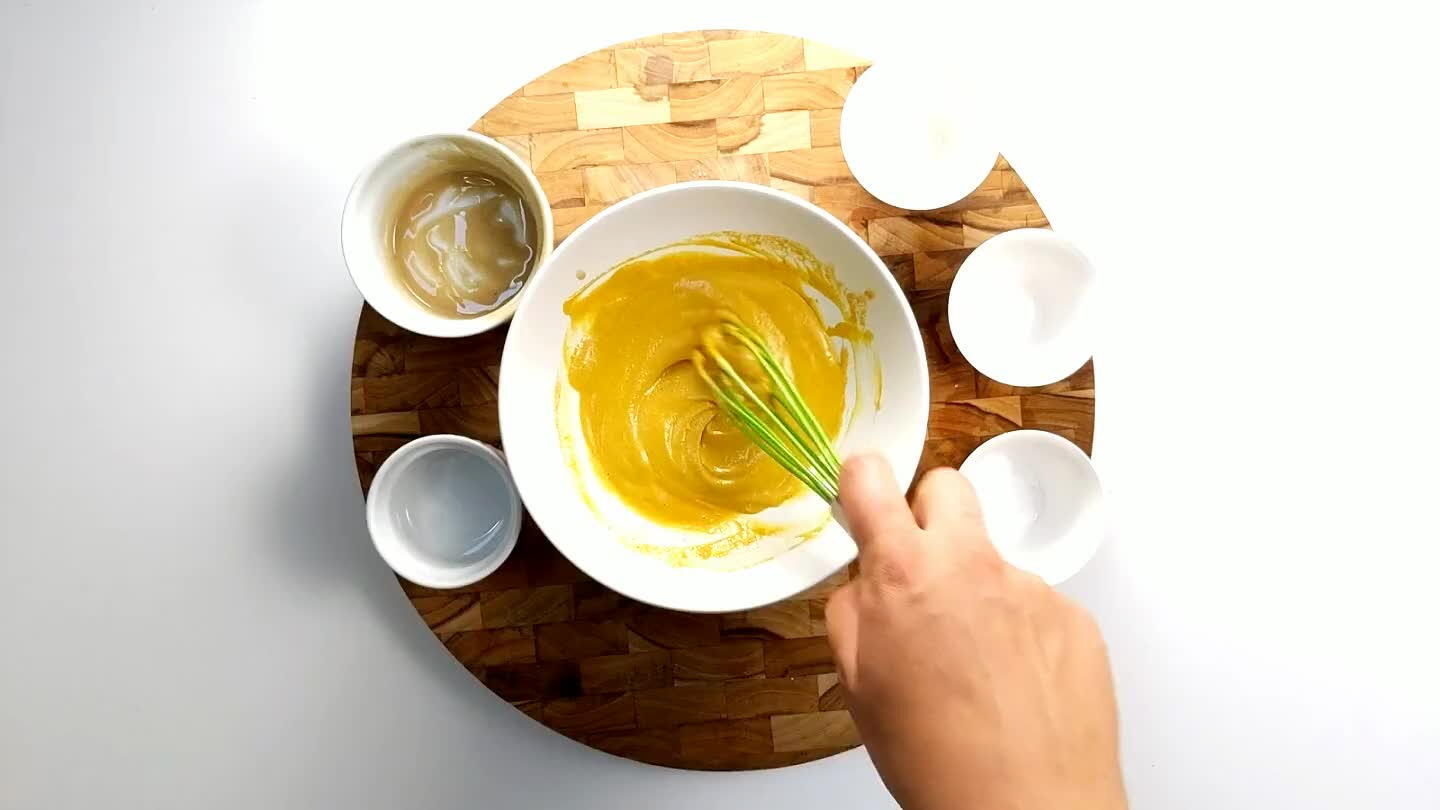 Squeeze juice from one lemon into the dressing and whisk until smooth.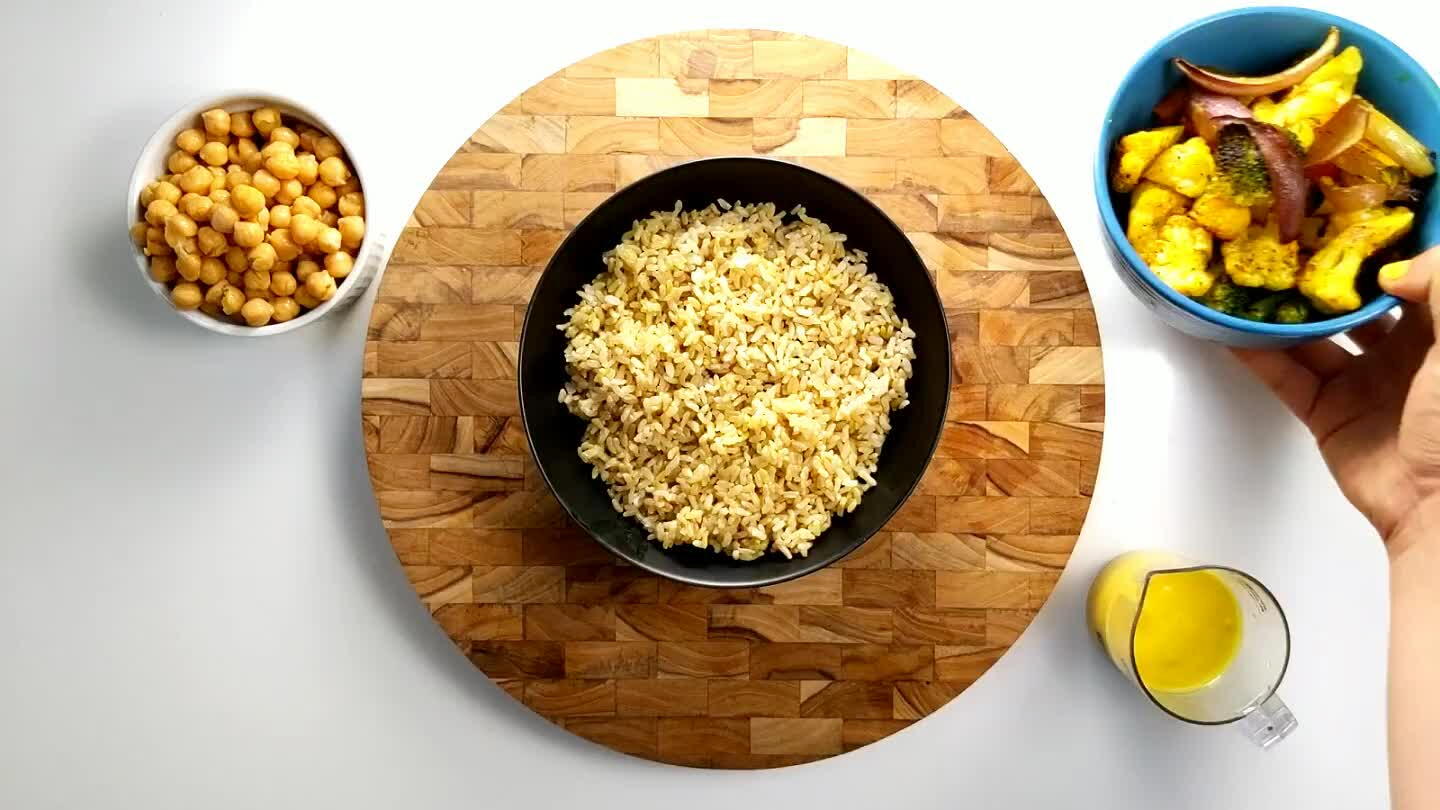 Divide the brown rice evenly into four bowls and top with roasted vegetables and chickpeas. Drizzle with turmeric tahini dressing, mix, and serve immediately.