Roasted Yams and Chickpeas with Cumin-lime Yogurt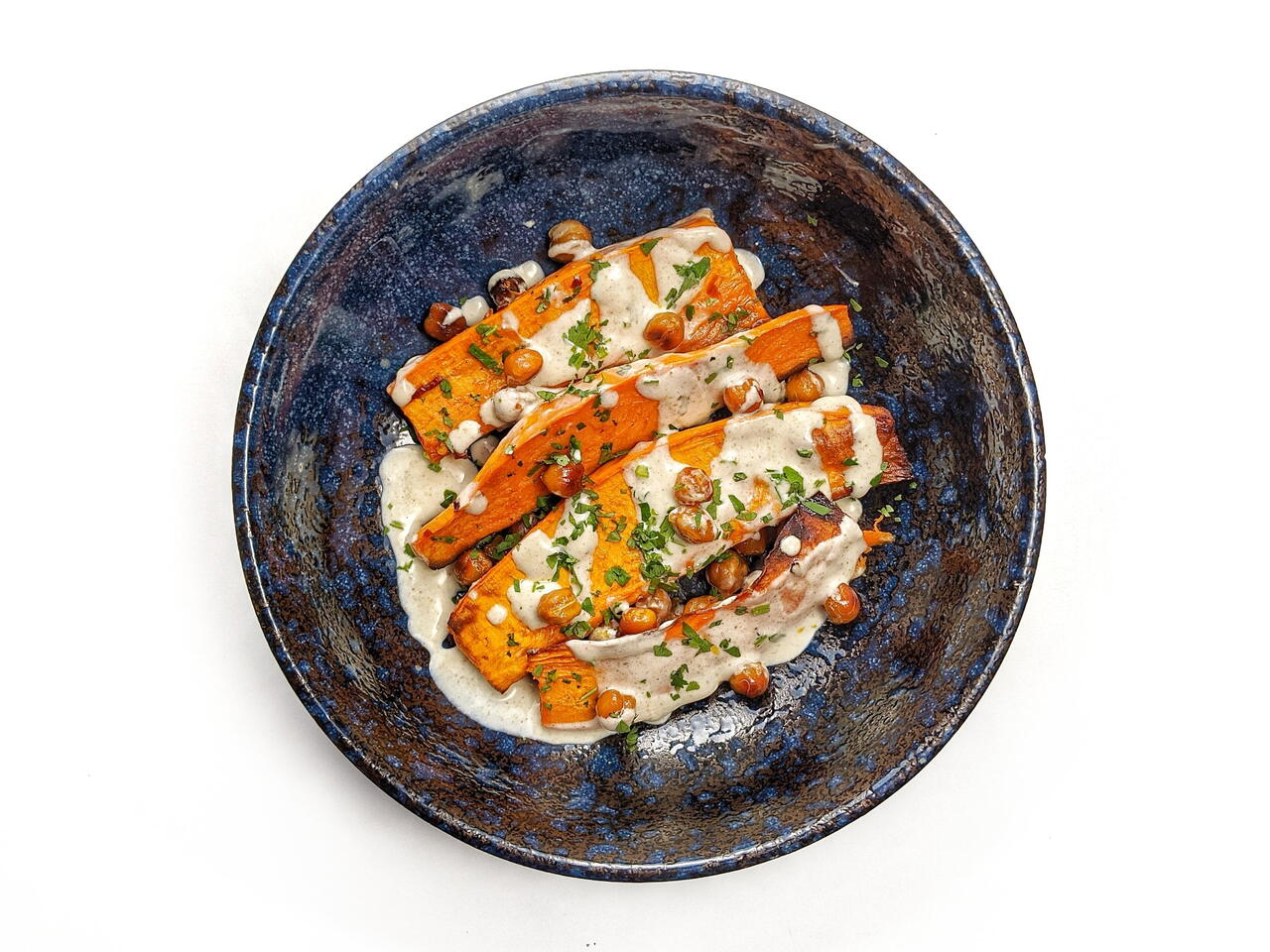 What you will need
3 Yams
1 Tbsp Honey
1 tsp Chili Flakes
15 oz. canned Chickpeas
1/4 cup Olive Oil
1/2 cup Plain Greek Yogurt
1/2 a Lime
1 tsp Ground Cumin
1/2 bunch Cilantro
(Nutritional facts 274 calories, 9.88 g fat, 35.86 g carbohydrates, 12.58 g protein, 0 mg cholesterol, 27 mg sodium)
How to cook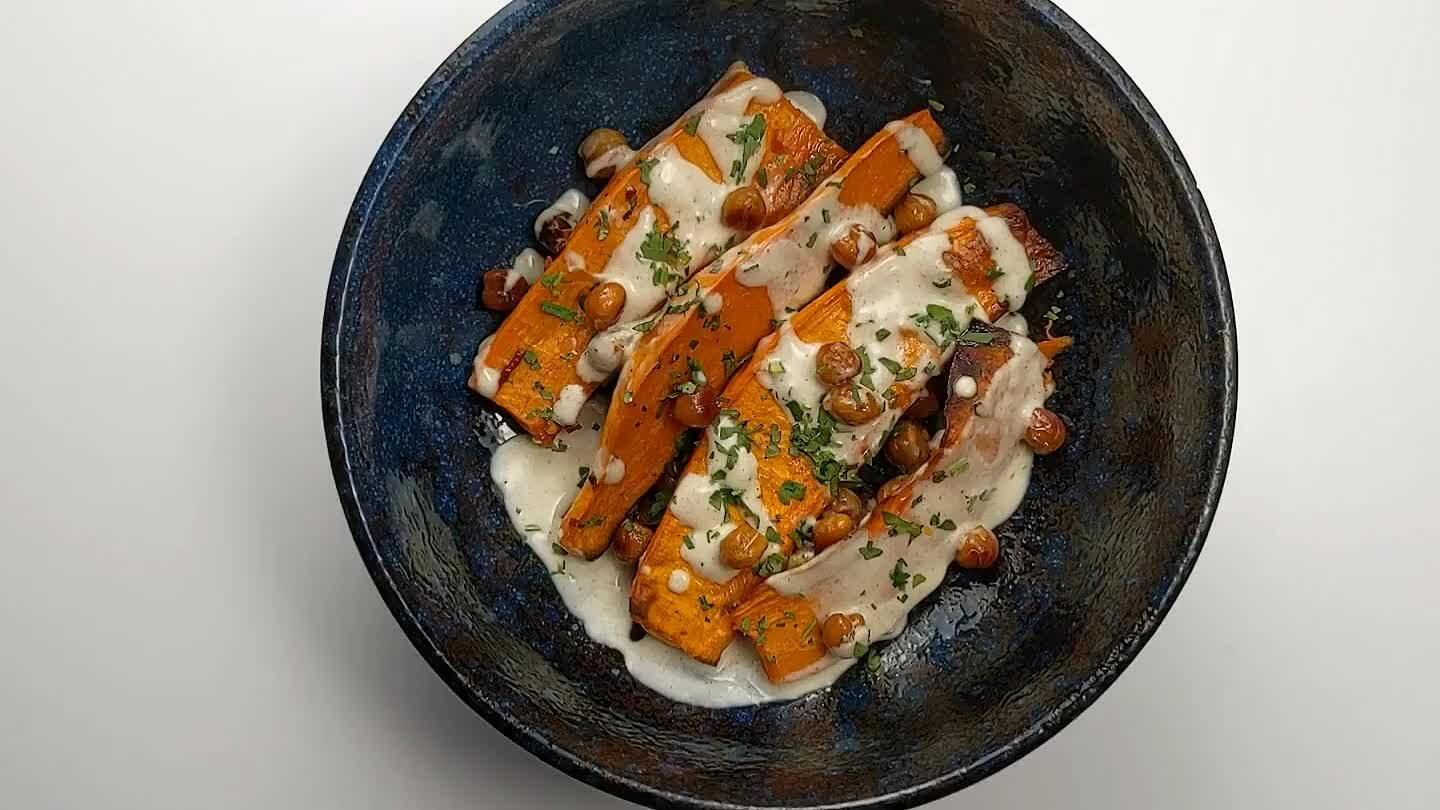 Preheat oven to 450°F
Preheat oven to 450°F.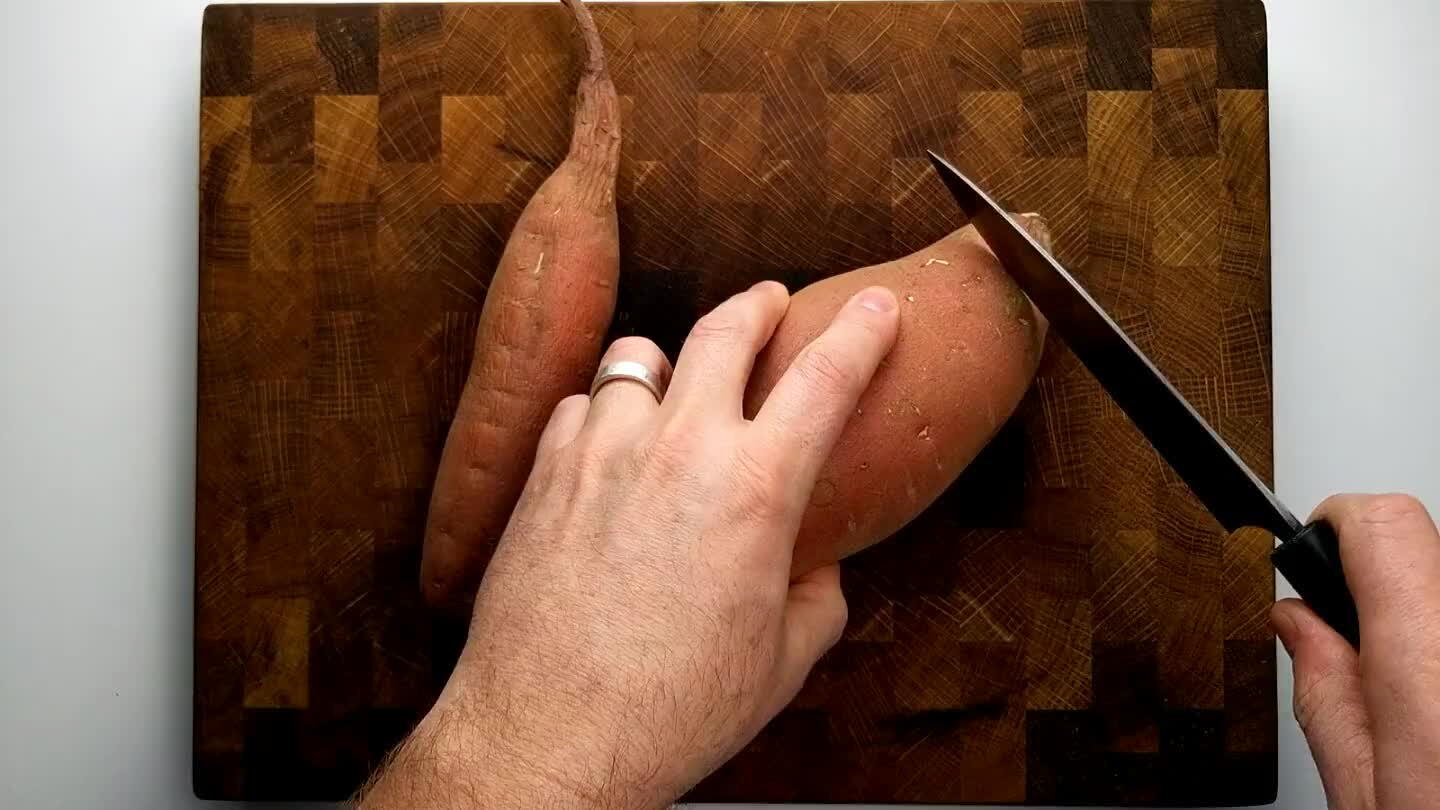 Slice off the tips of the yams and remove the peel.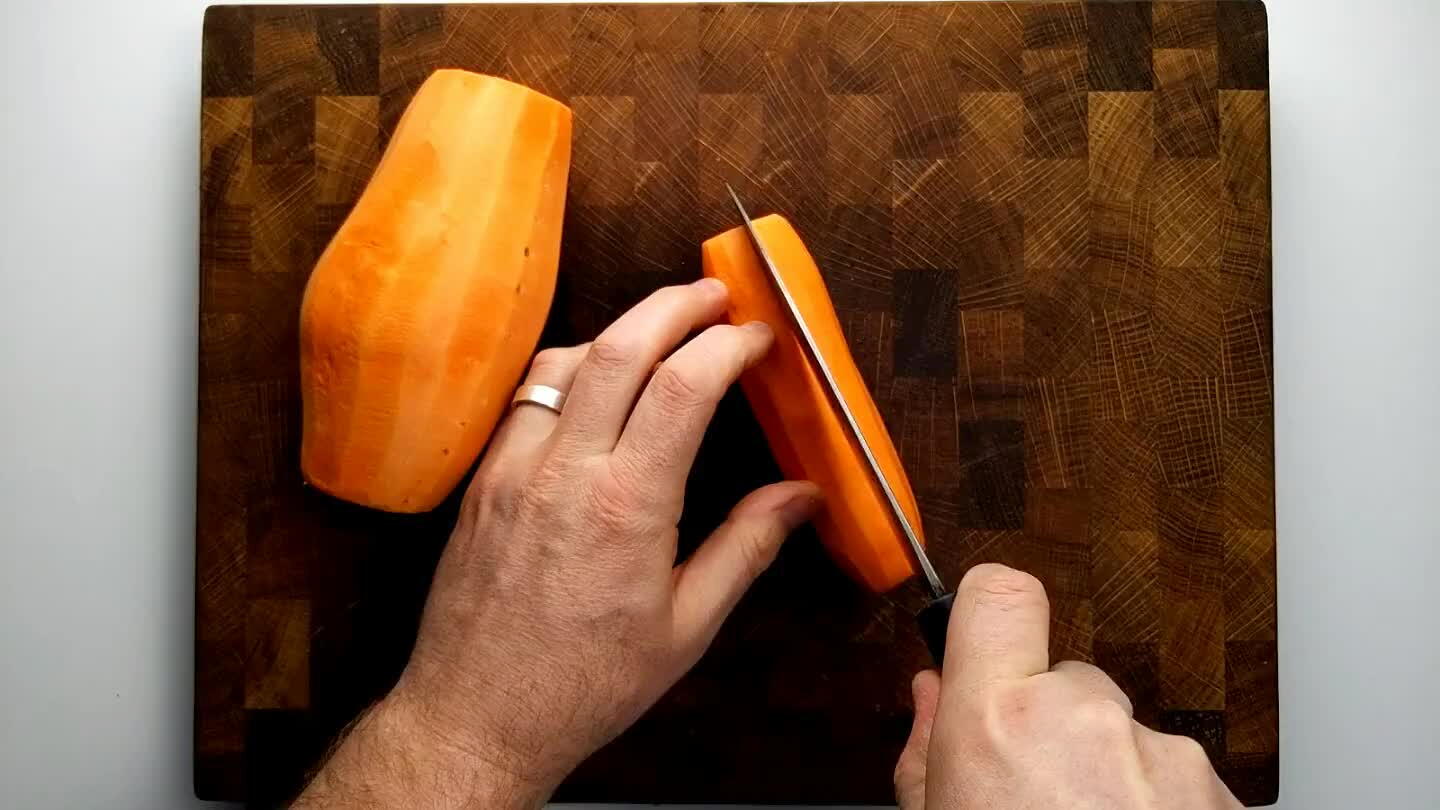 Slice them into wedges. You might need to get a little creative with the larger ones.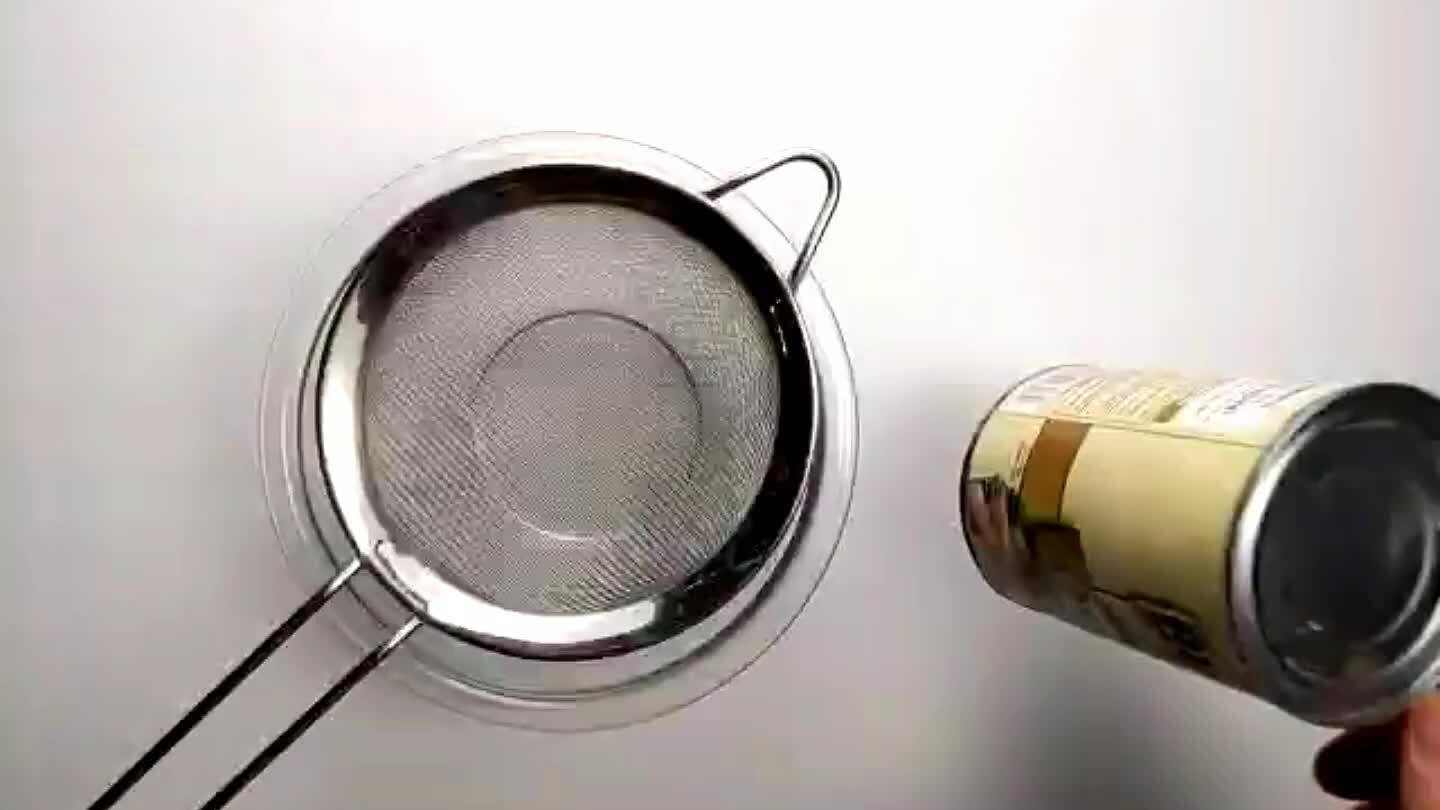 Strain and rinse the garbanzo beans.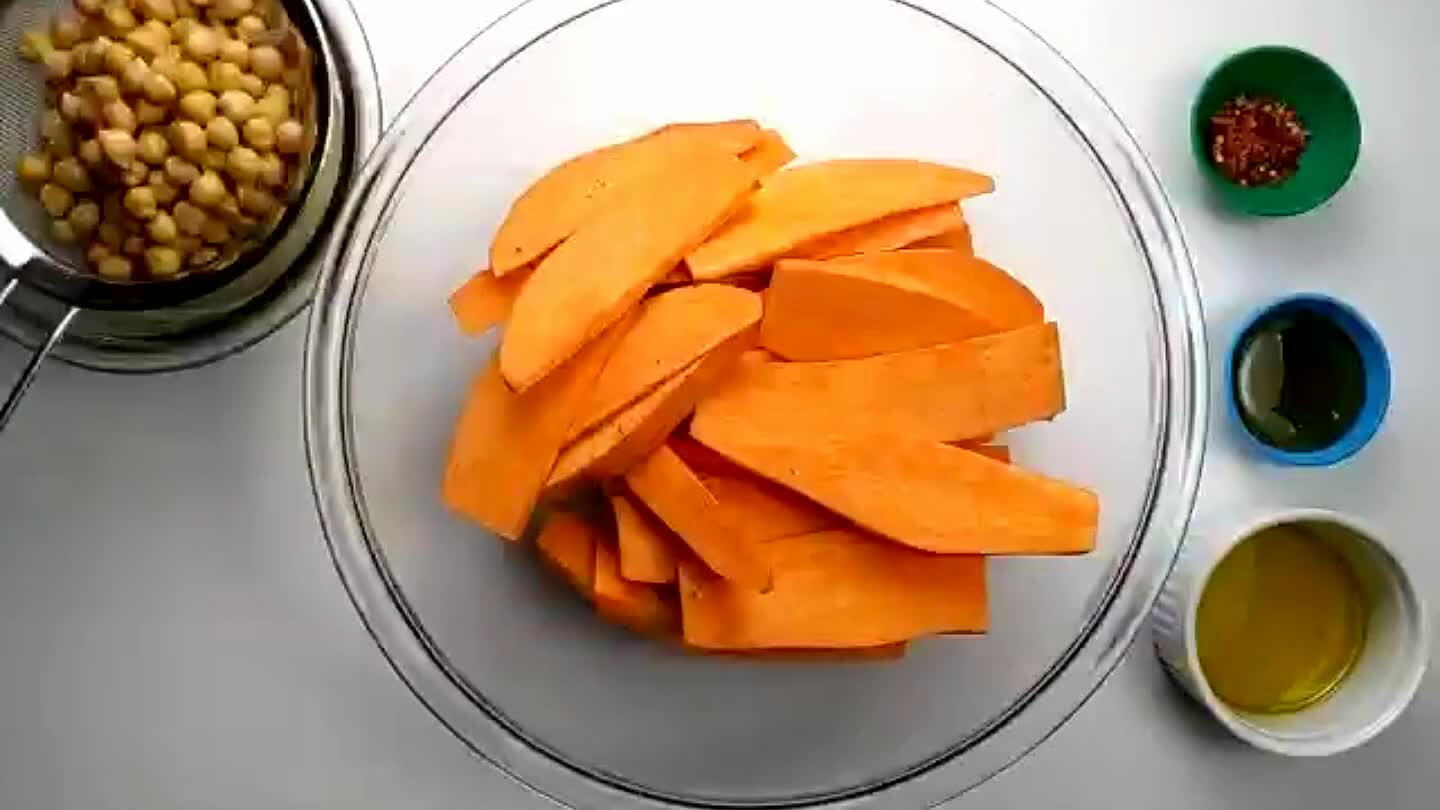 Combine the yams and garbanzo beans in a large mixing bowl.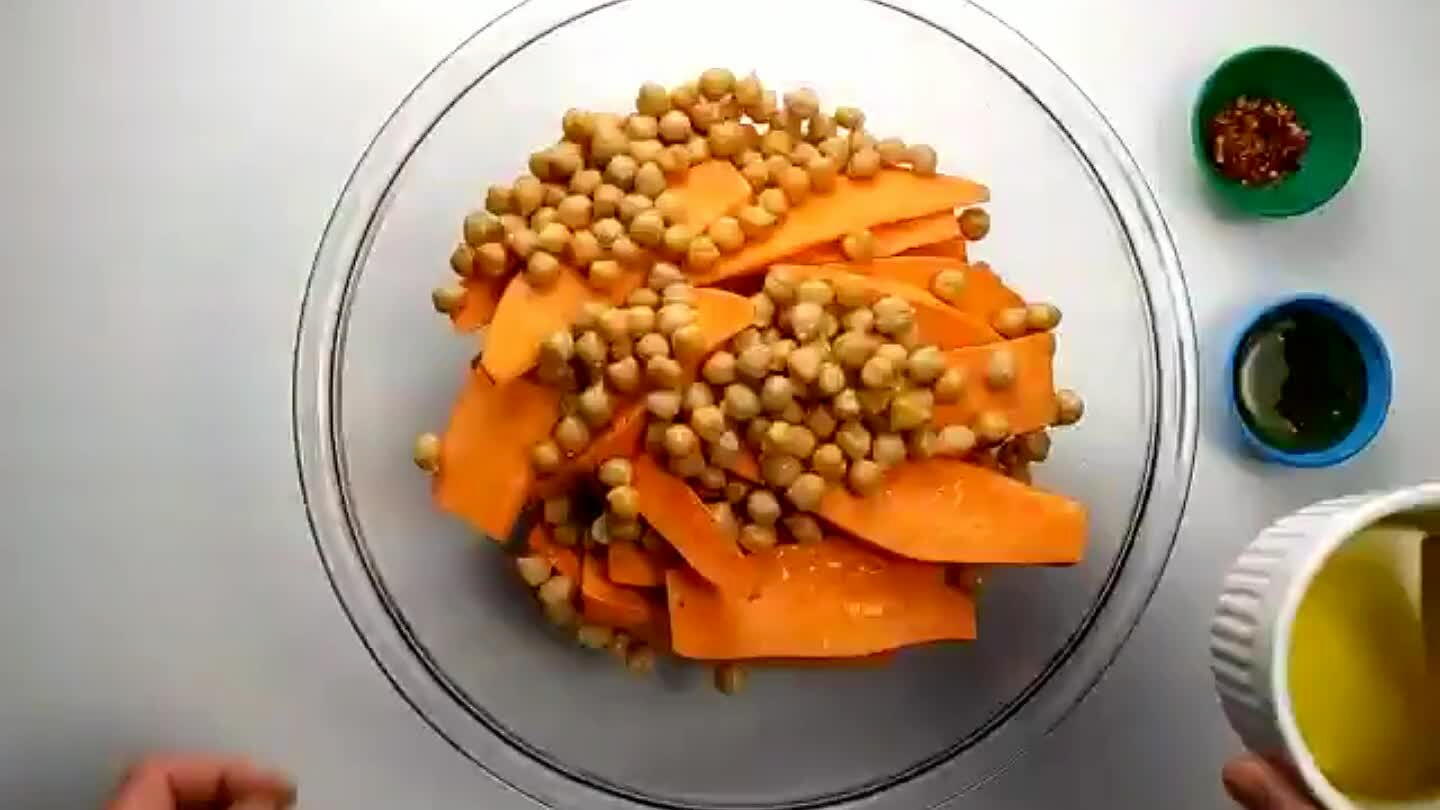 Add olive oil.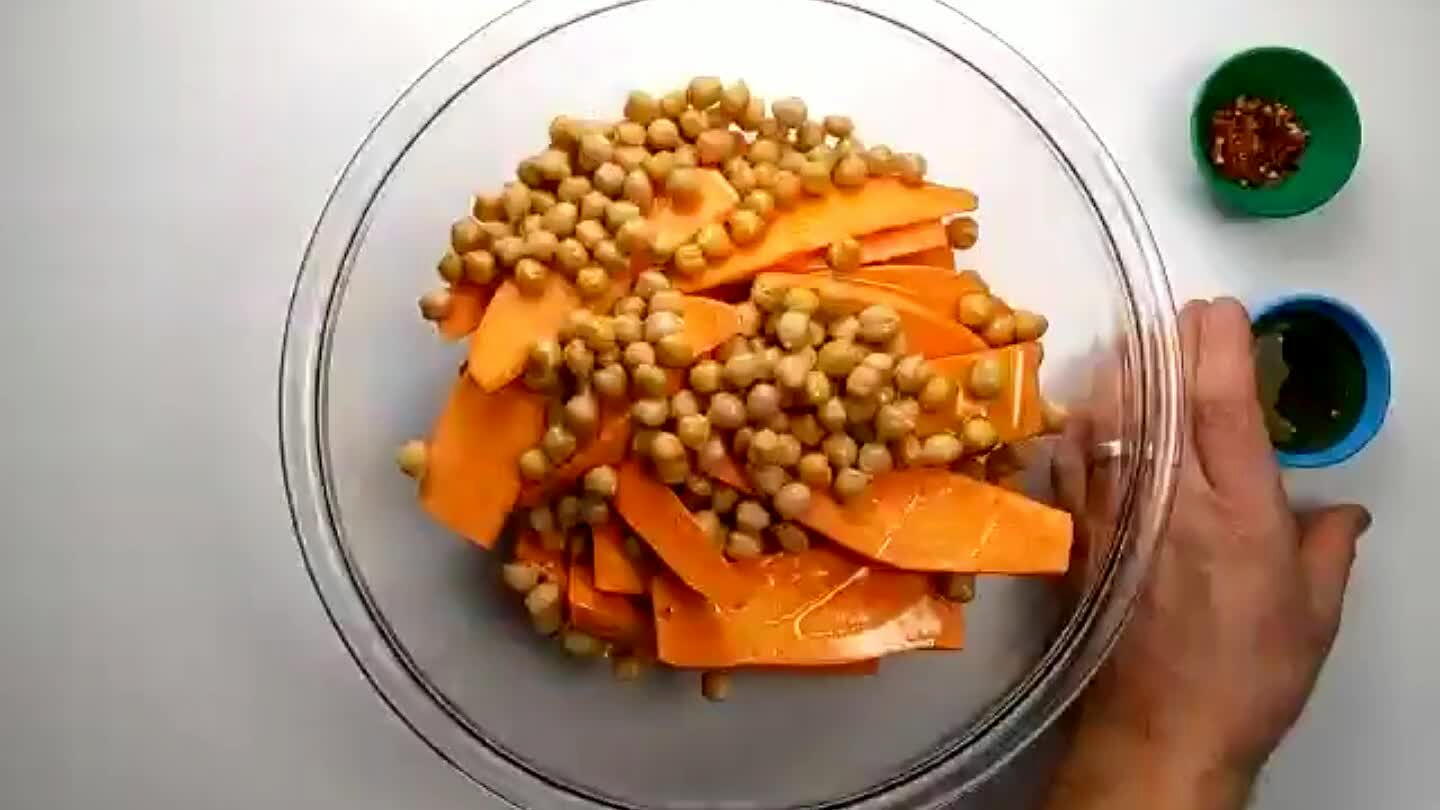 Pour in the honey and mix it all up. Do your best to spread the honey around evenly.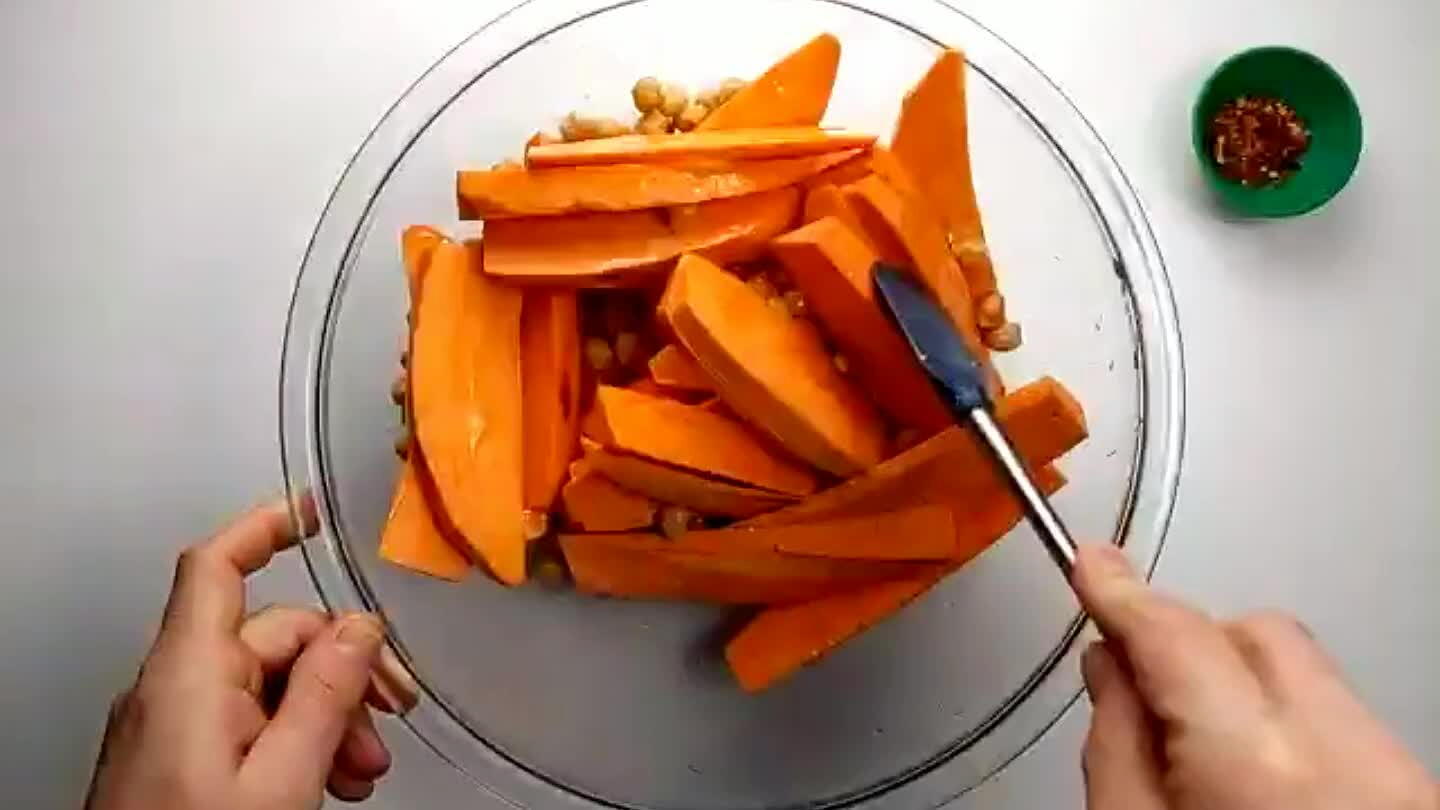 Stir in the chili flakes.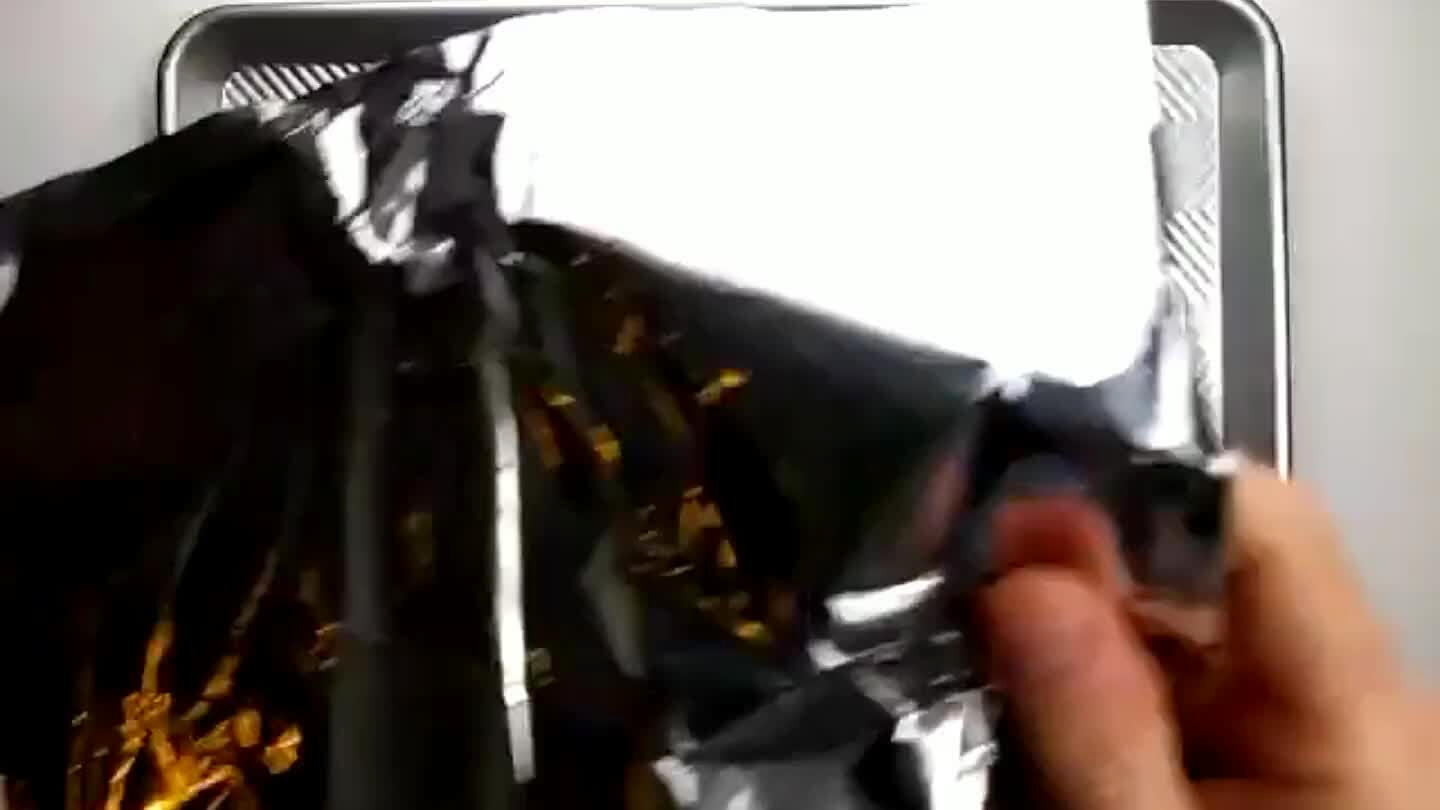 Spread the beans and yams on a foil-lined baking sheet.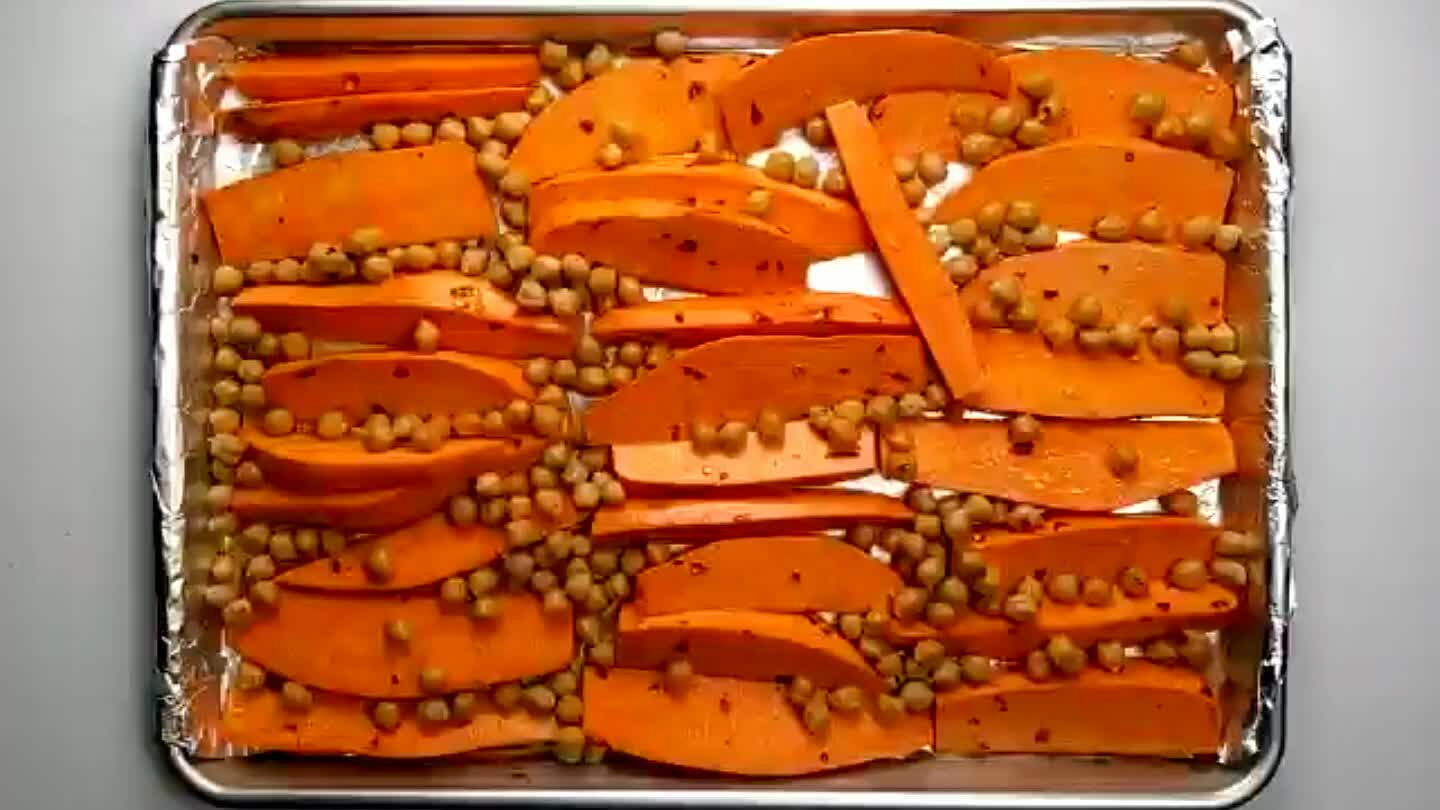 Roast for about 40 minutes, rotating the pan half way through cooking.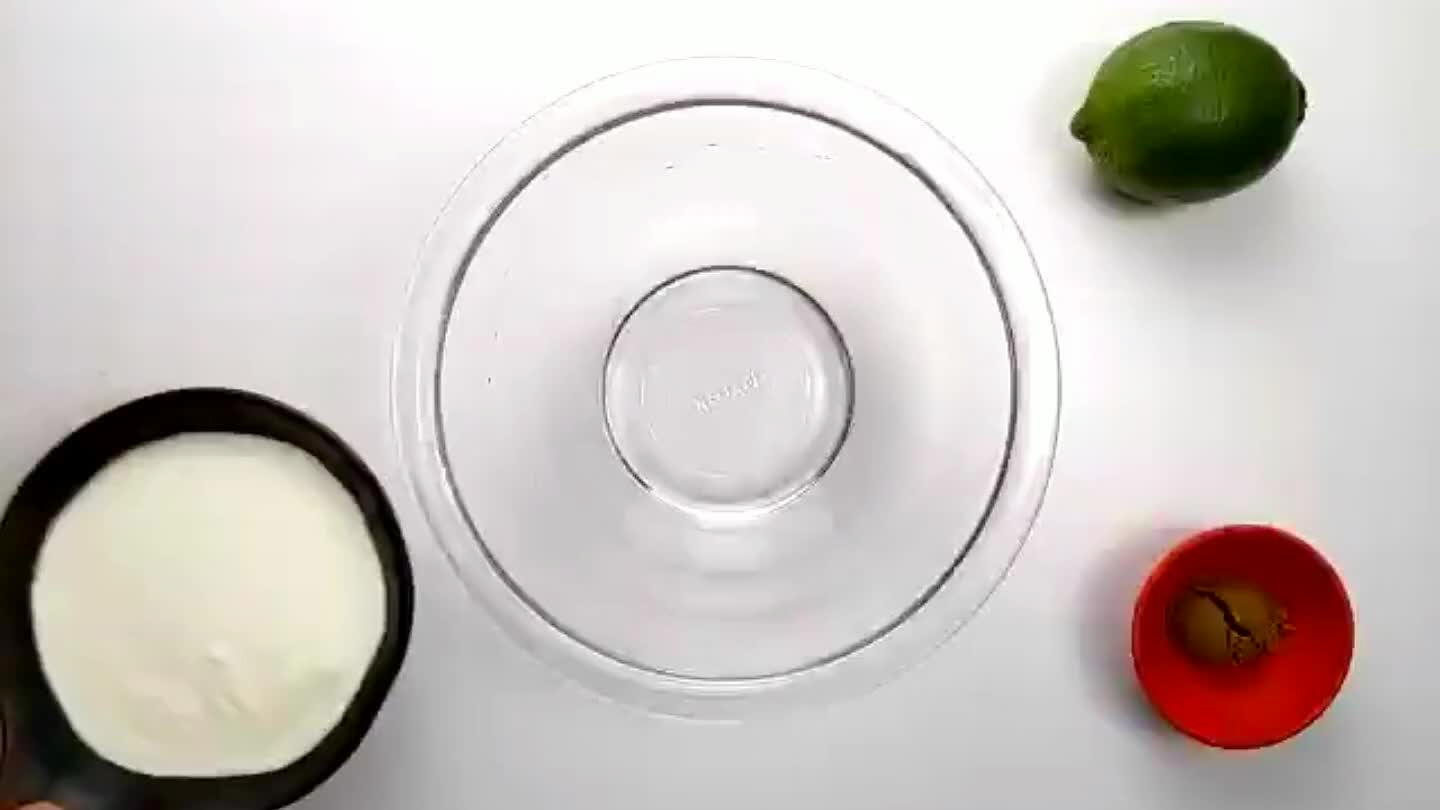 Meanwhile, make the cumin-lime yogurt. Put the yogurt in a small mixing bowl.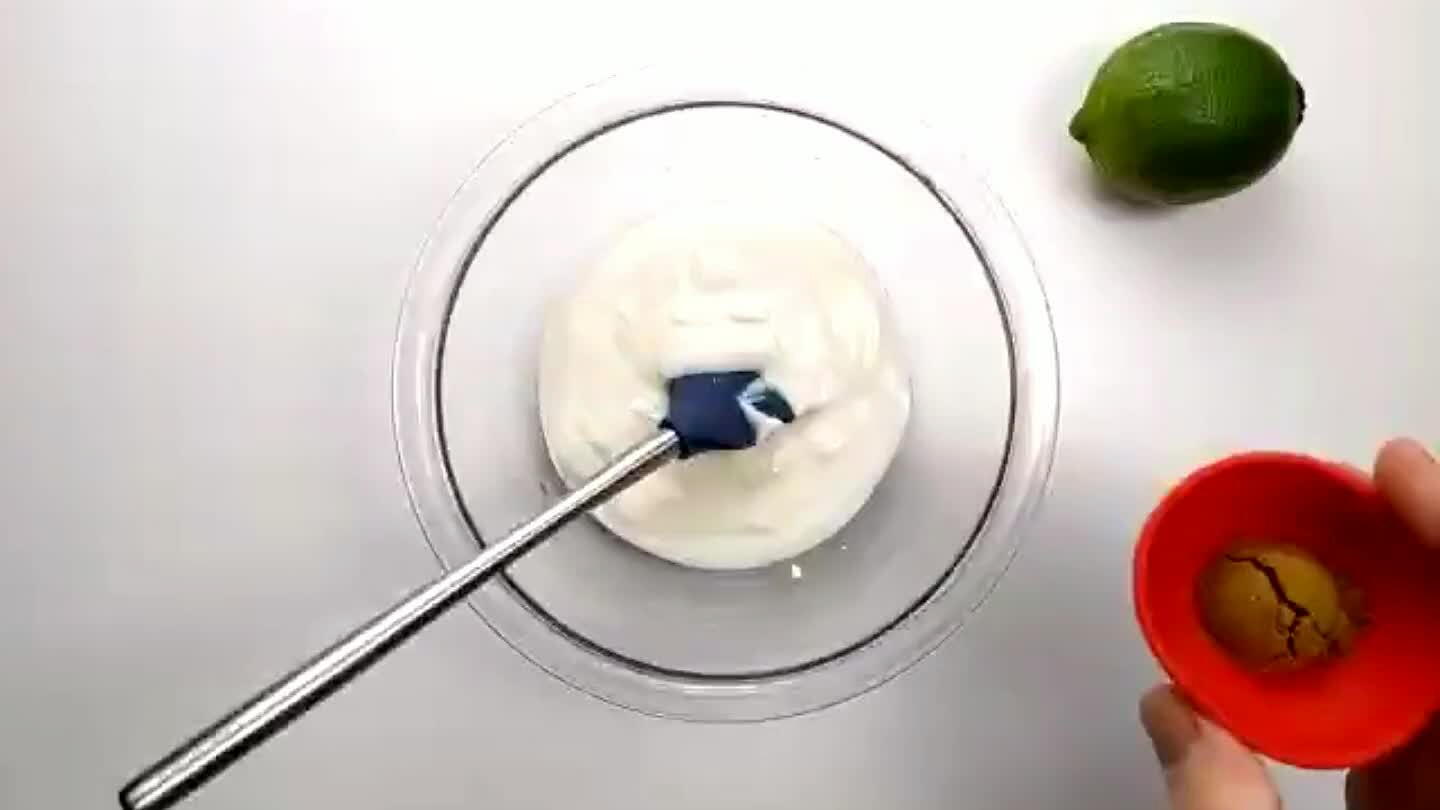 Add the cumin.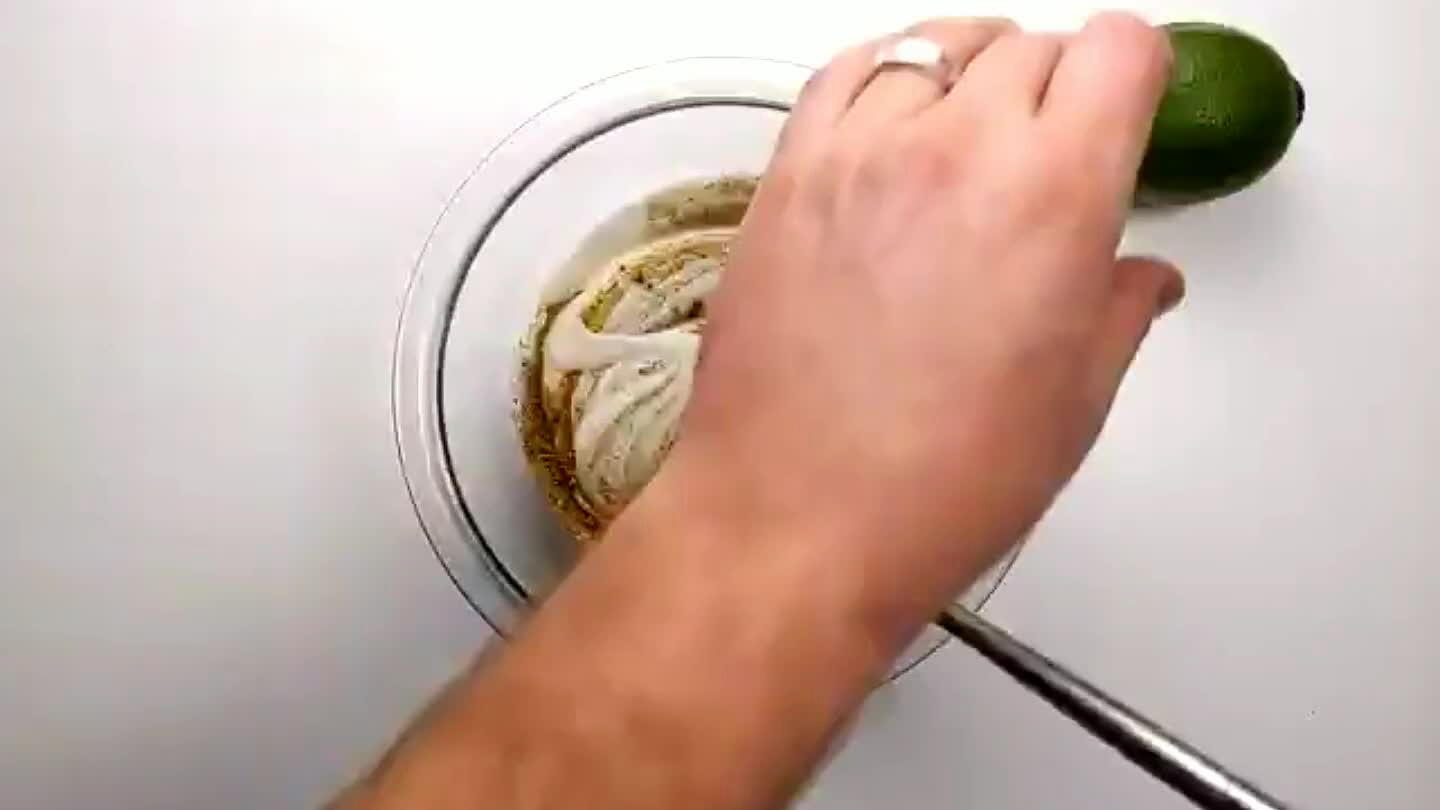 Add the juice of 1/2 a lime.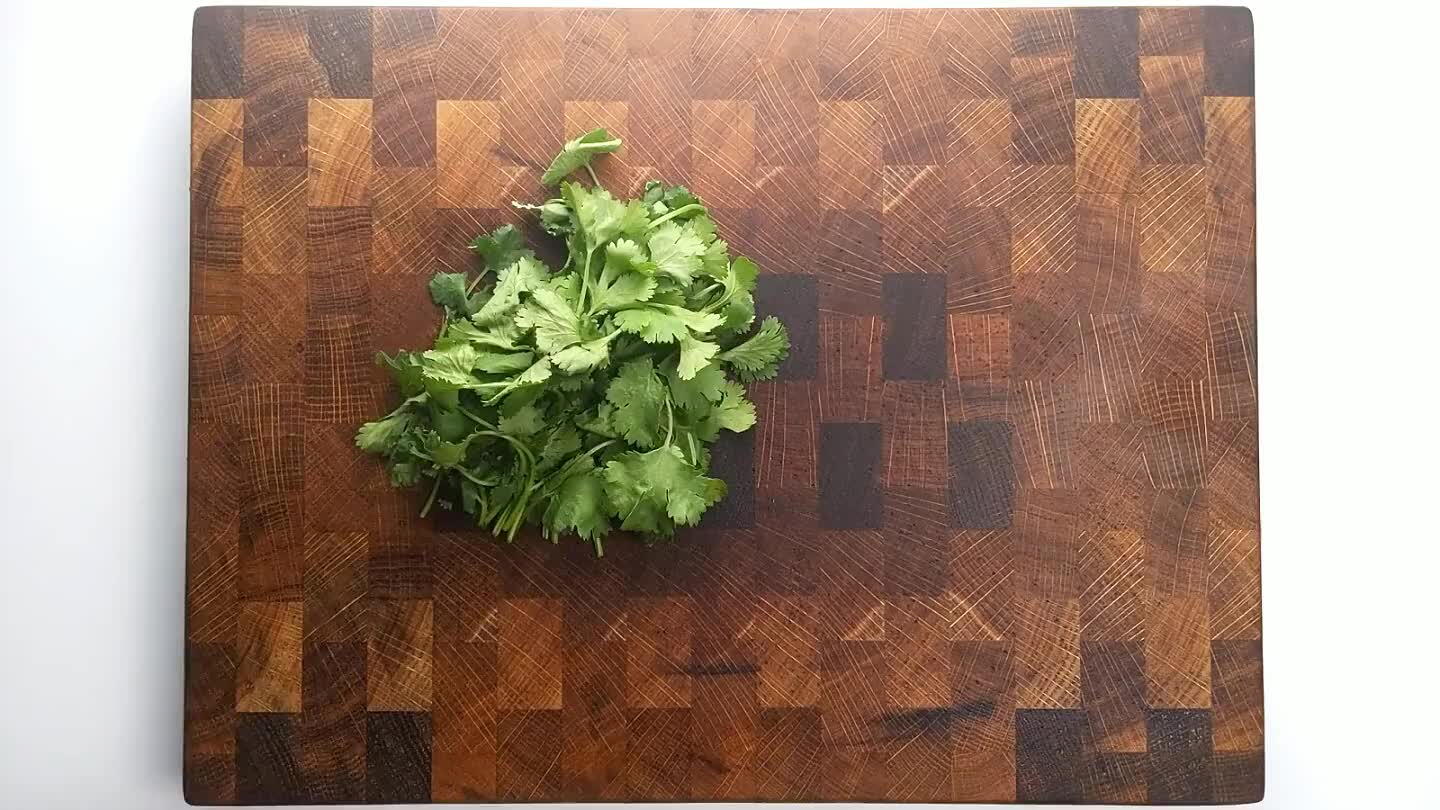 Clean and chop the cilantro.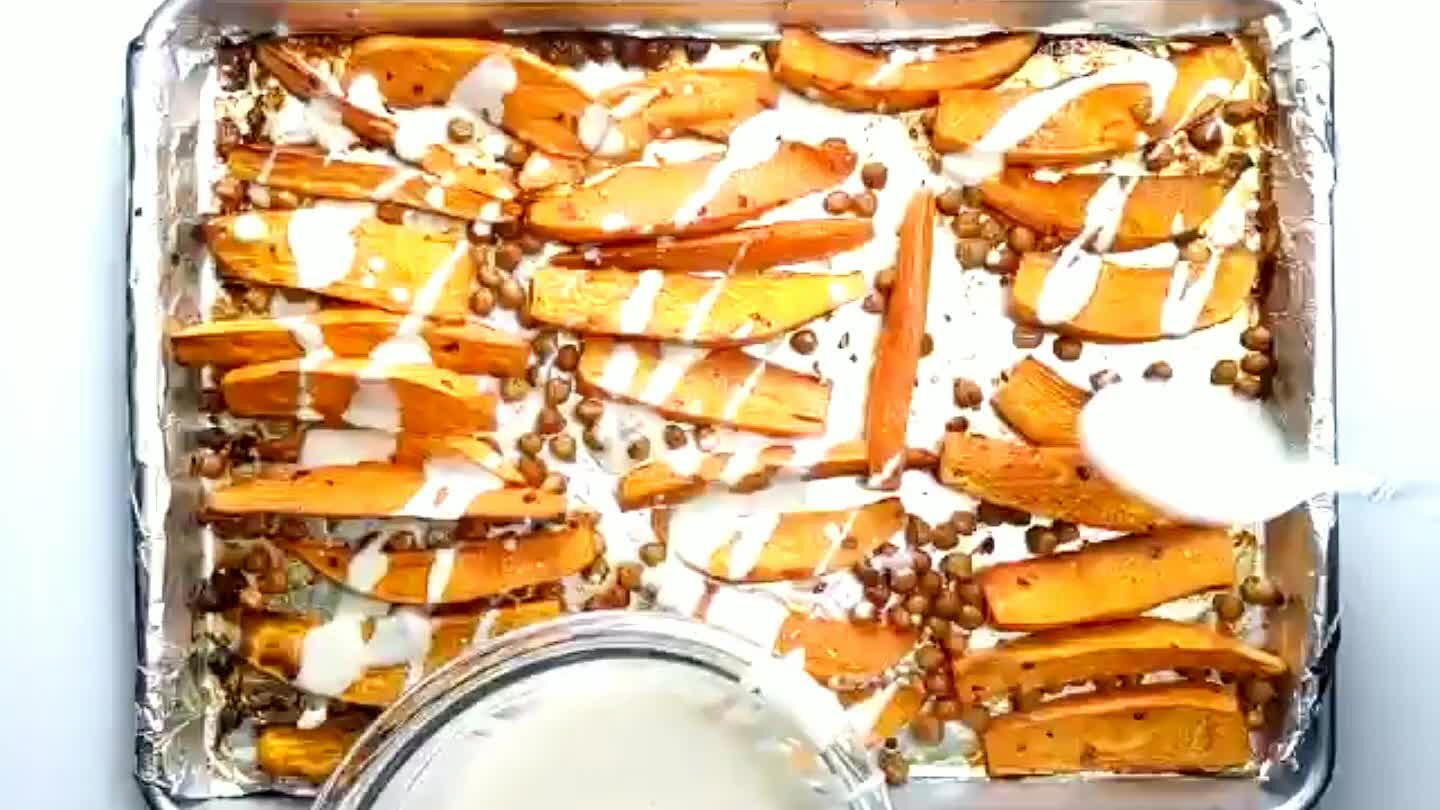 Garnish with yogurt and chopped cilantro.