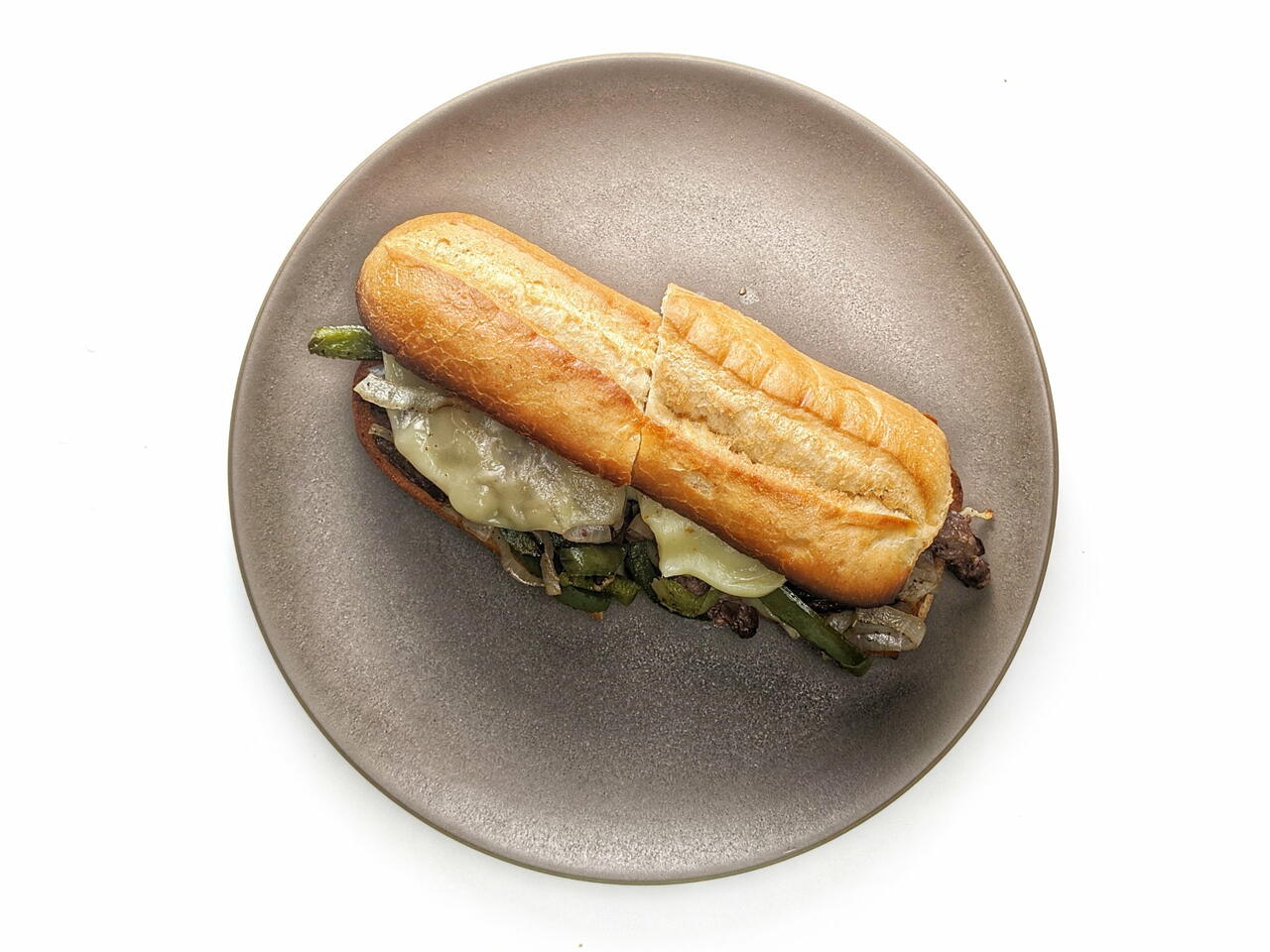 Recipe video made by Ryan
Published on 02/26/2020, viewed by 2012 , 0 Comments
4 portions
35m
If you've made it this far, you've probably enjoyed a cheesesteak at some point in your life. The only question that remains then is whether or not this recipe can deliver. I say it delivers. These were even really good the next day (3 minutes in the microwave). If you're not in the provolone camp, don't forget to switch to the whiz.
What you will need
1 Green Bell Pepper
1 White Onion
1 lb Skirt Steak
Salt
Black Pepper
1/4 cup Olive Oil
4 Hoagie Rolls
4 Tbsp Unsalted Butter
8 oz. sliced Provolone
(Nutritional facts 261 calories, 21.33 g fat, 1.96 g carbohydrates, 15.13 g protein, 48 mg cholesterol, 663 mg sodium)
How to cook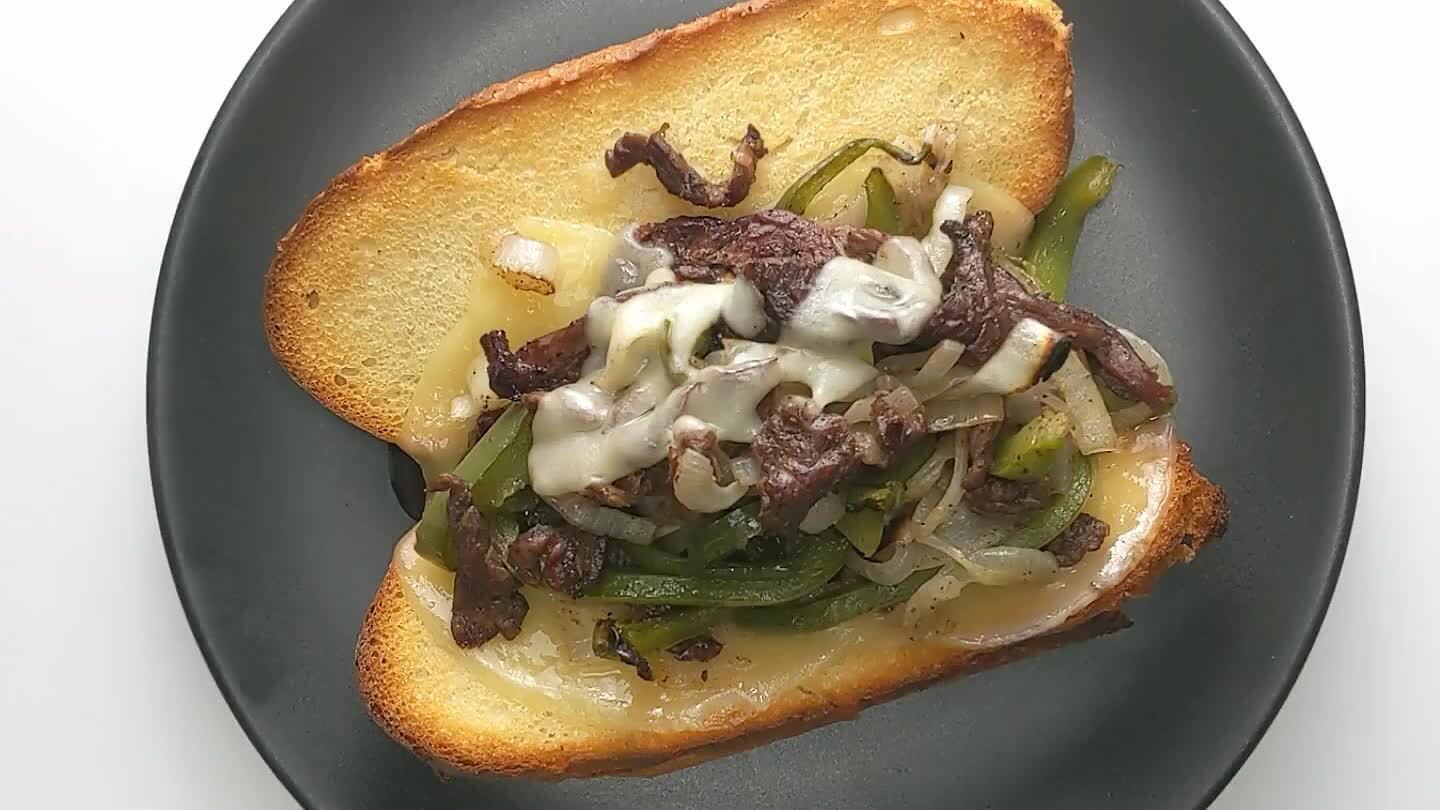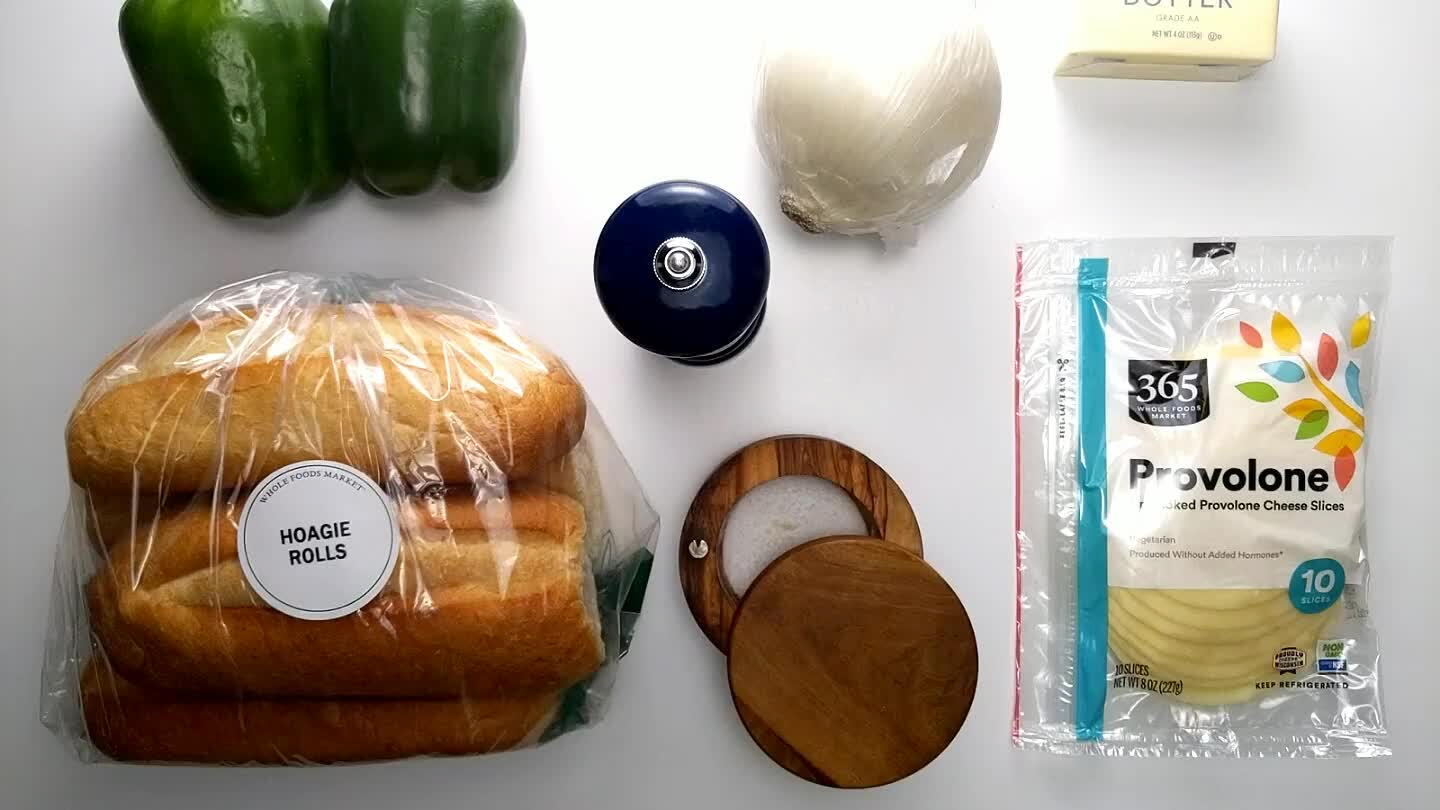 Preheat oven to 450°F
Preheat oven to 450°F.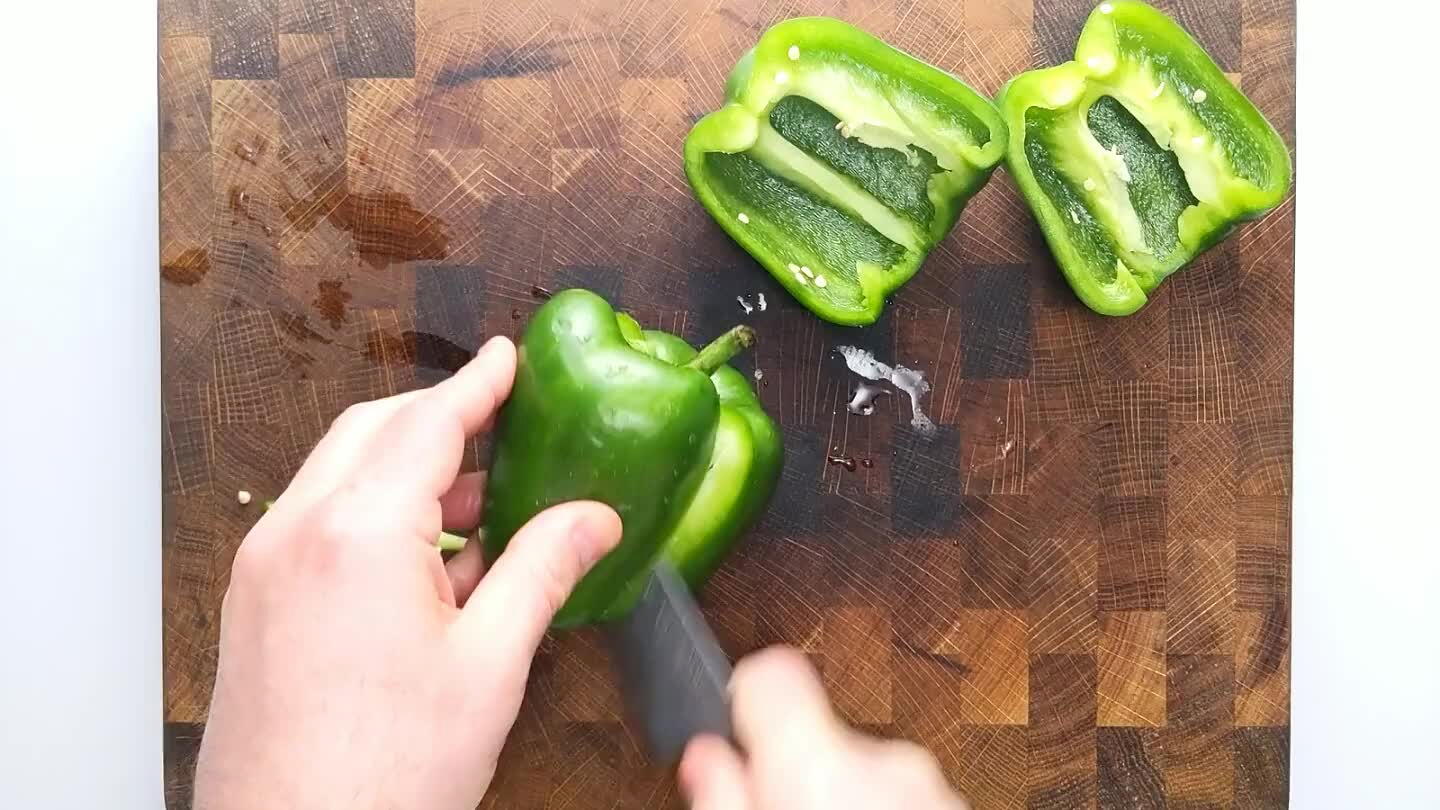 Slice the green bell pepper in half through the stem. Remove the seeds and stem. Slice into strips.
Halve onion through the root axis and remove the peel. Slice parallel to the root tip to yield thin arcs of onion.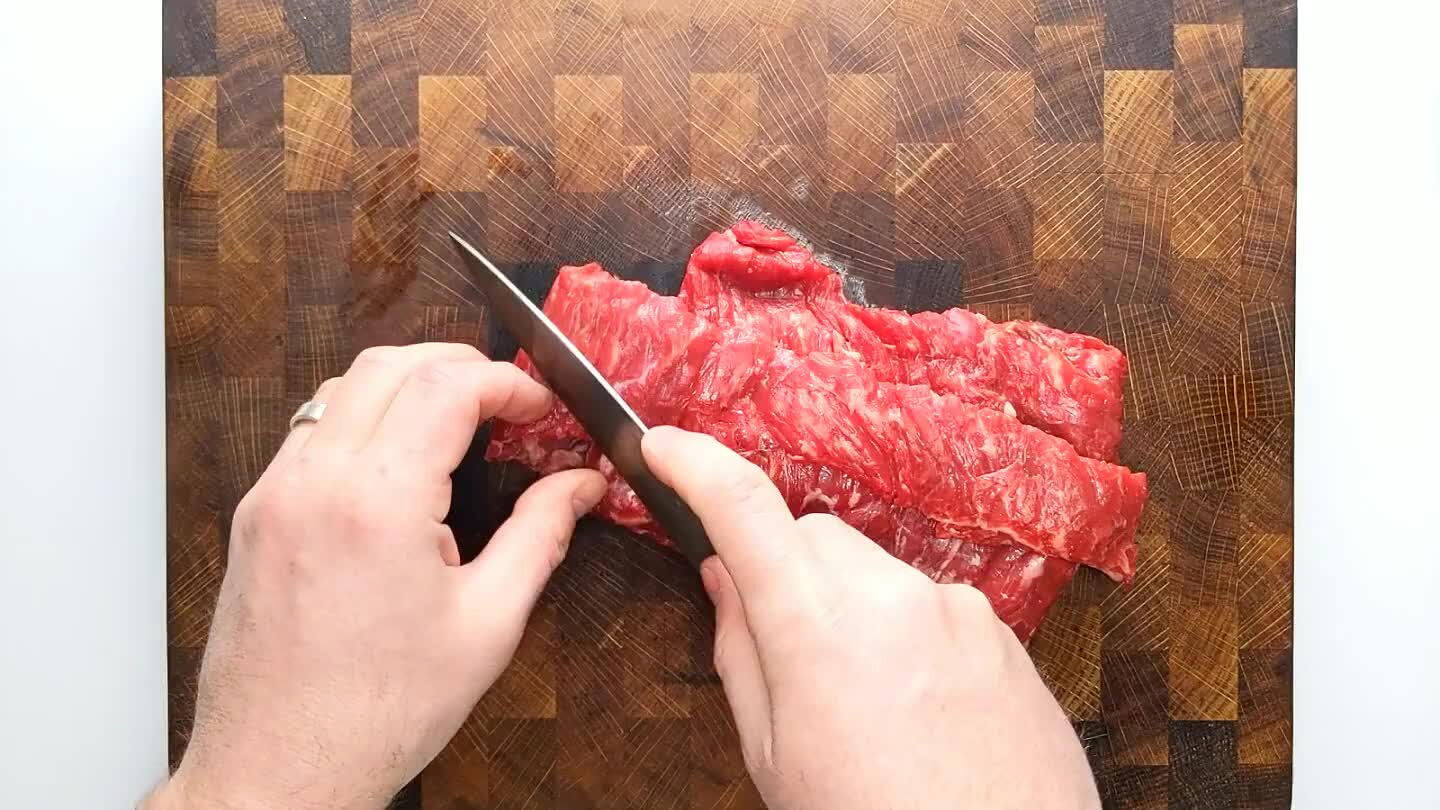 Slice the steak into thin strips. Remember to slice against the grain for more tender strips of beef.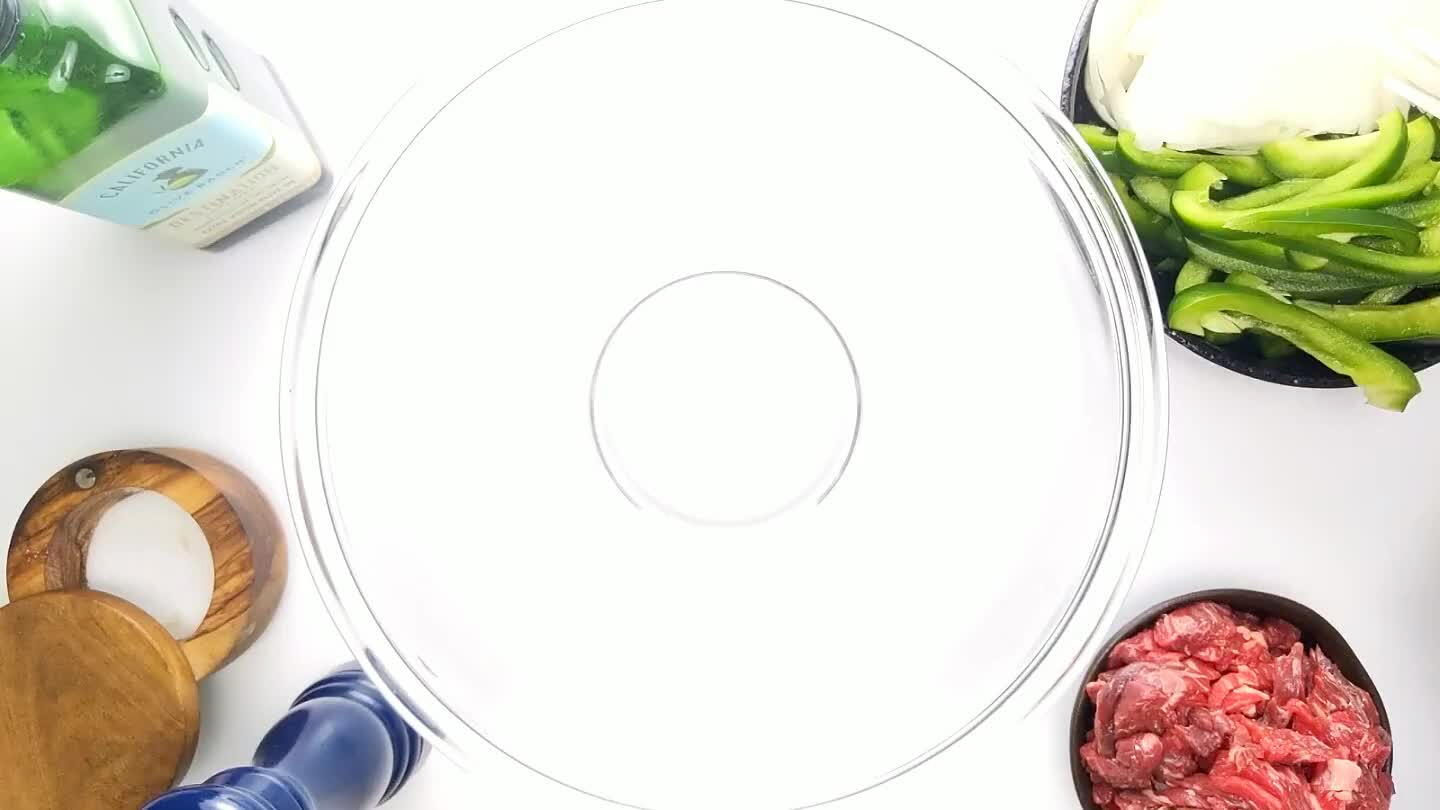 Place the sliced onion and sliced green bell pepper in a large mixing bowl together.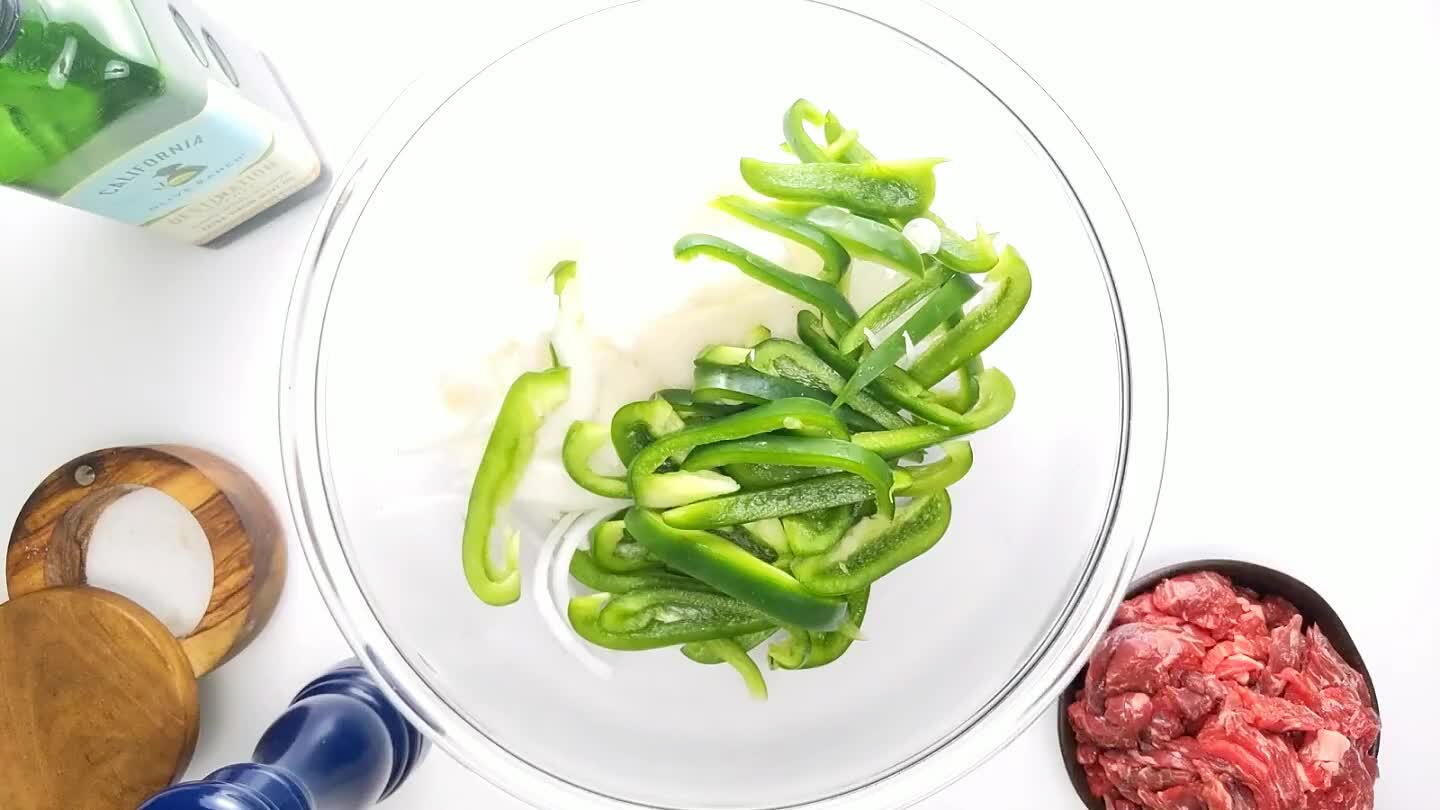 Add the sliced skirt steak.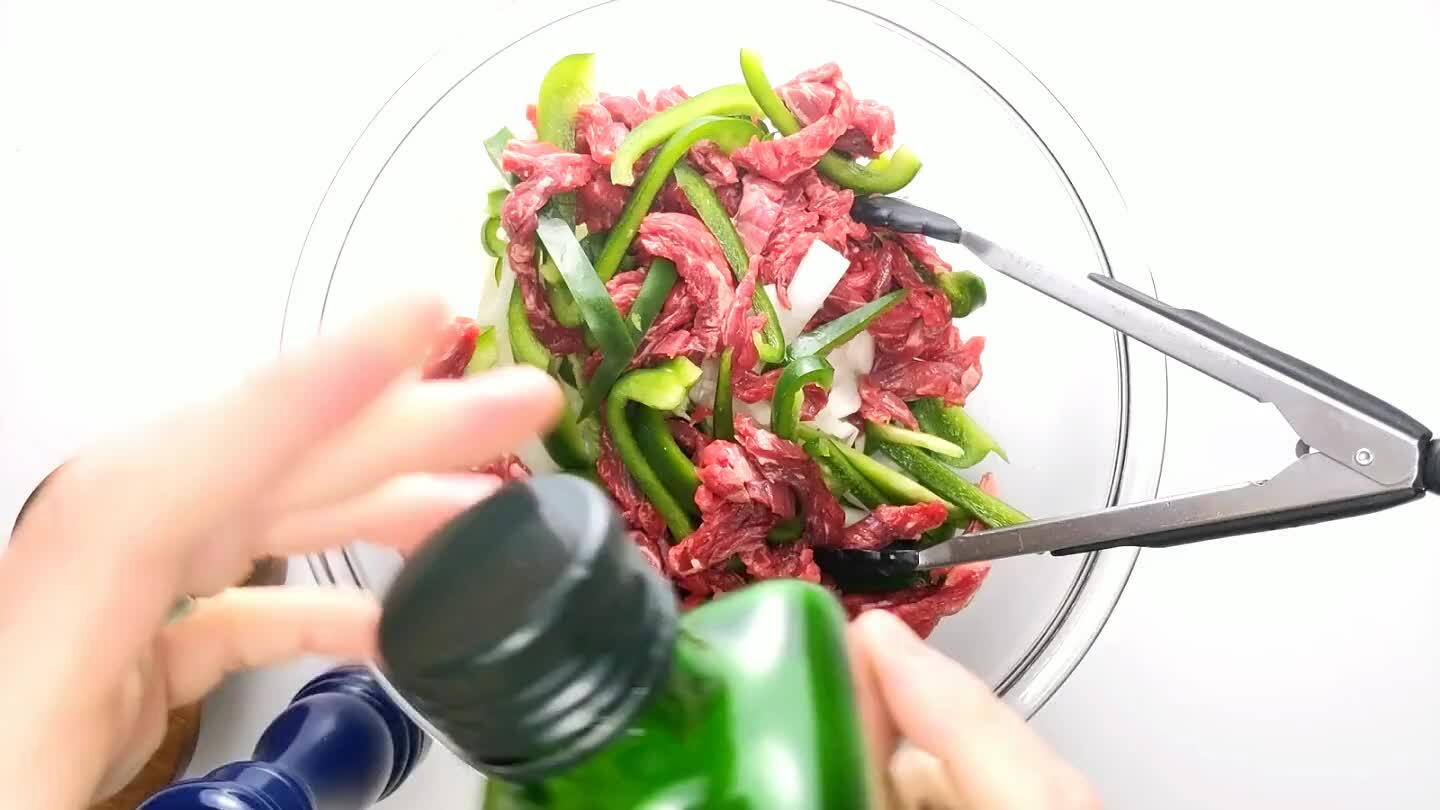 Add the olive oil as you mix the ingredients to coat.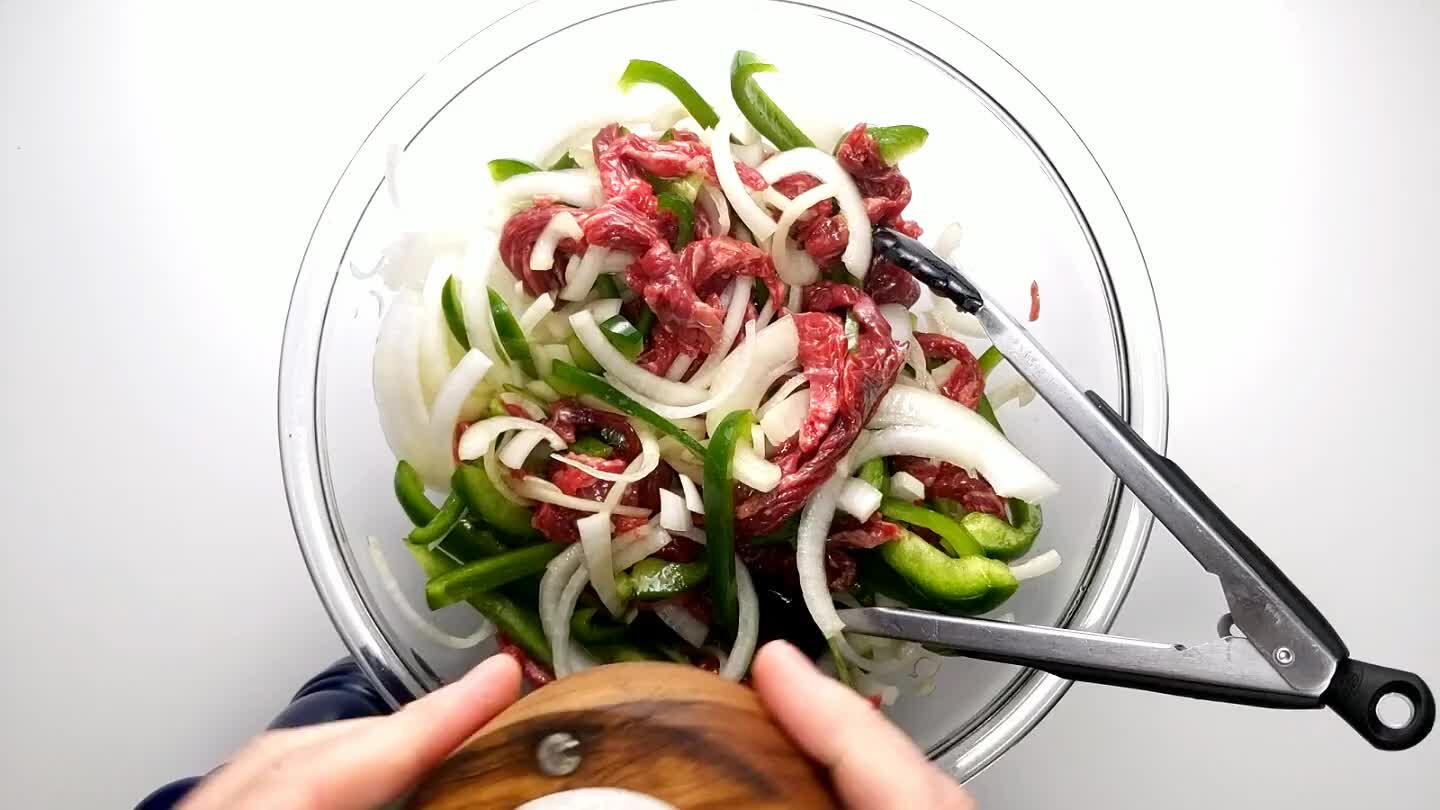 Season with salt and black pepper.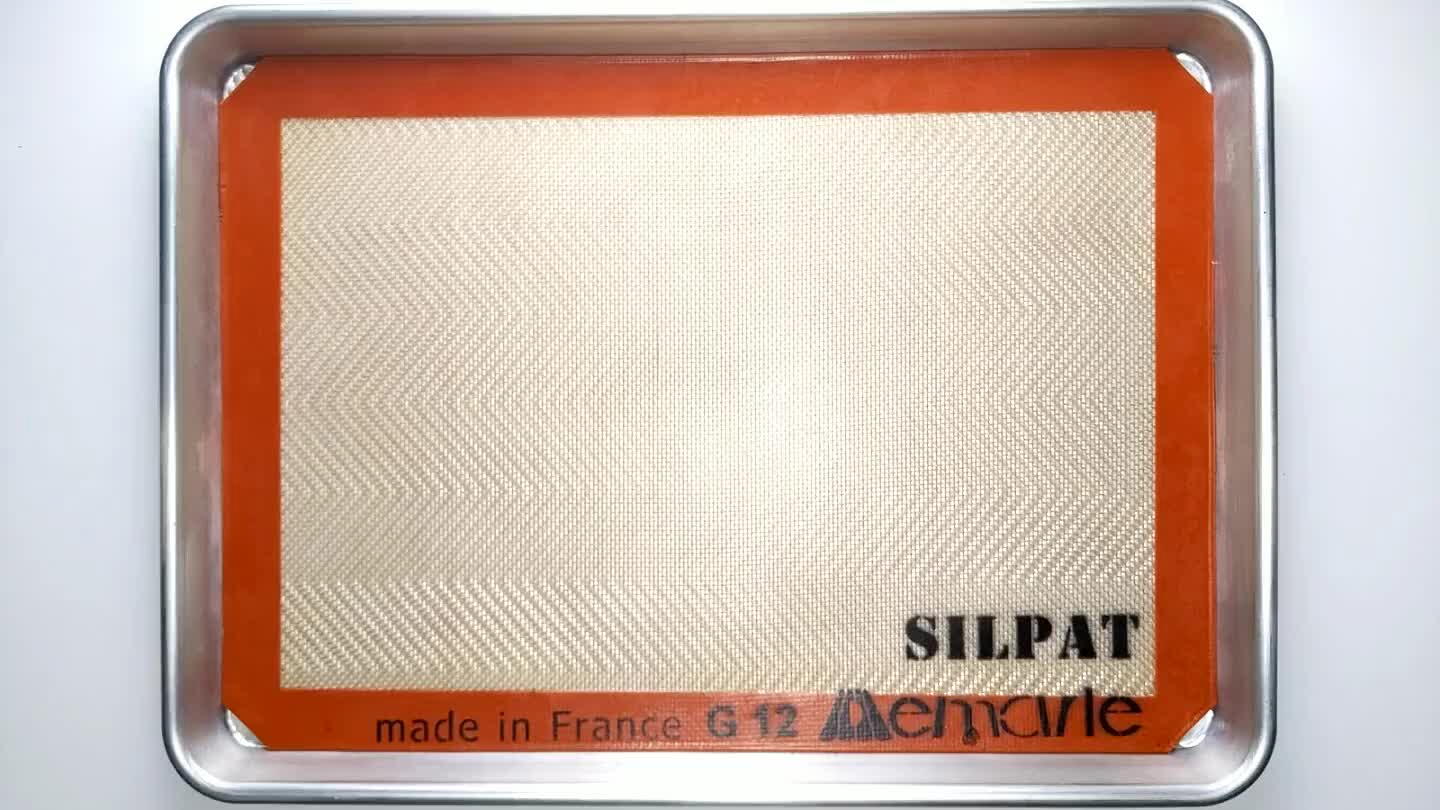 Spread the seasoned steak, bell pepper and onion on a parchment or silpat lined baking sheet with a rim. You'll need the rim to keep the juices from dripping onto the floor of your oven.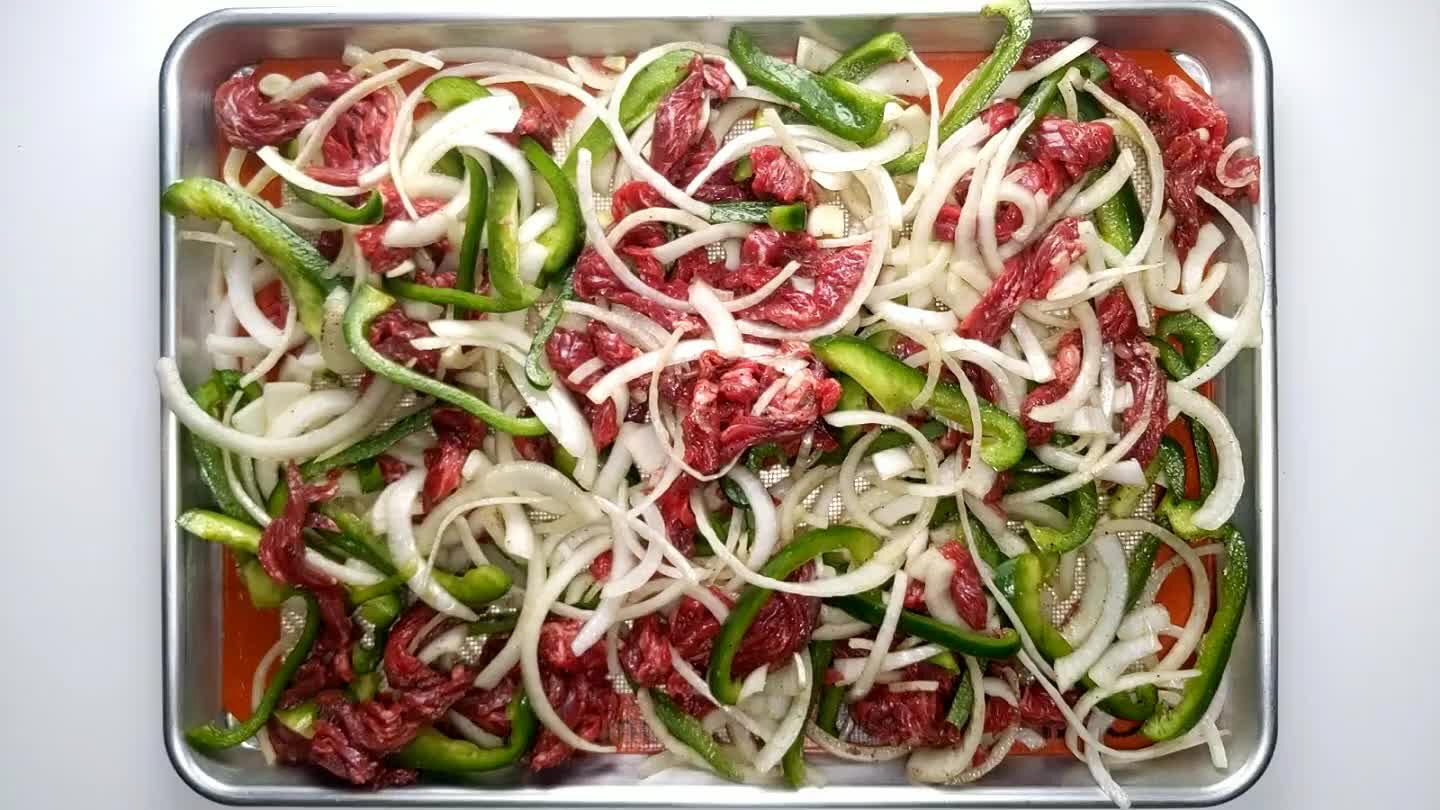 Bake for about 20 minutes, or until the vegetables are softened and the steak is browned. Don't forget to set a timer.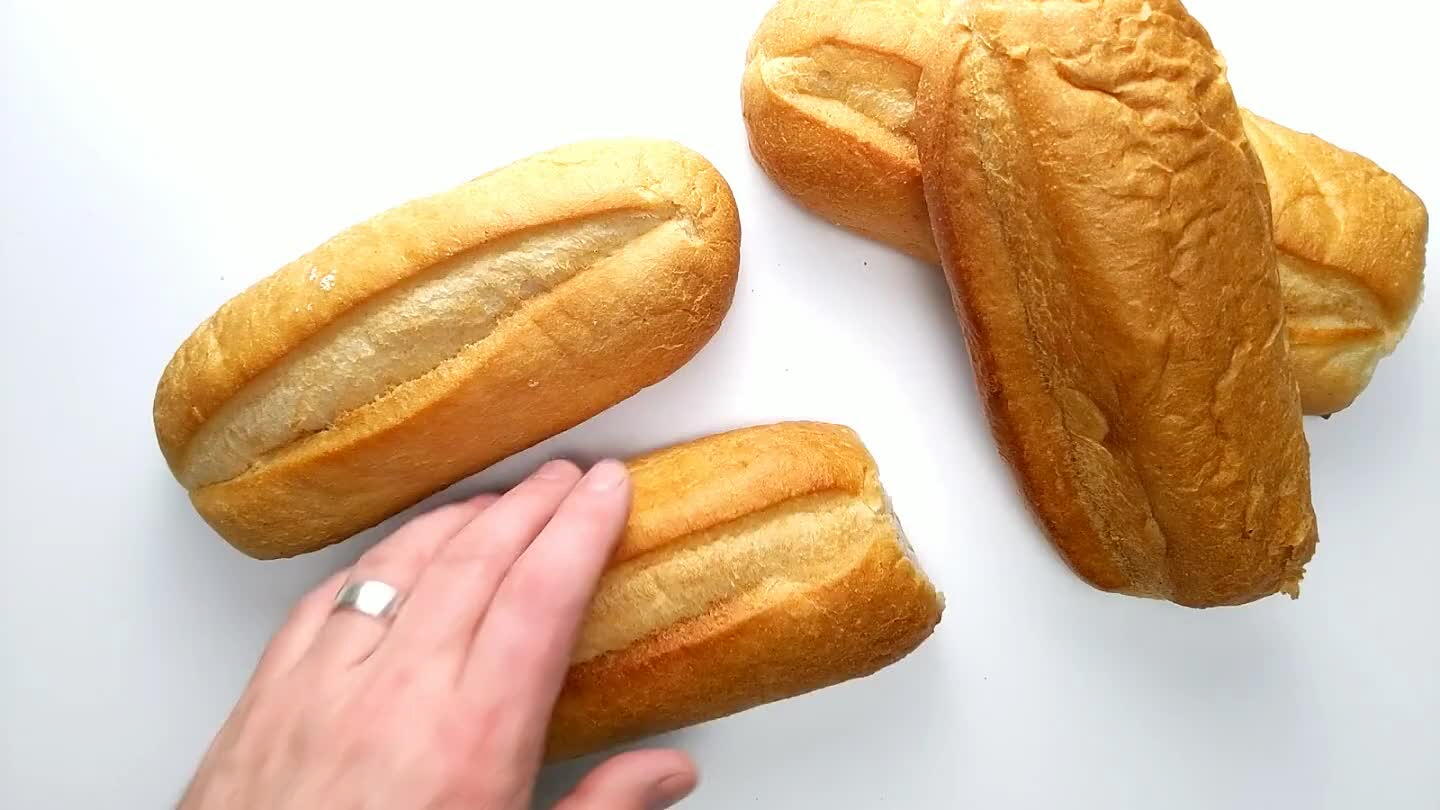 Slice the hoagie rolls in half, hot dog style. Coat in butter. If your butter is at room temperature, just spread it on the rolls. If it's still cold, microwave in 30 second increments until melted and then brush it on with a pastry brush.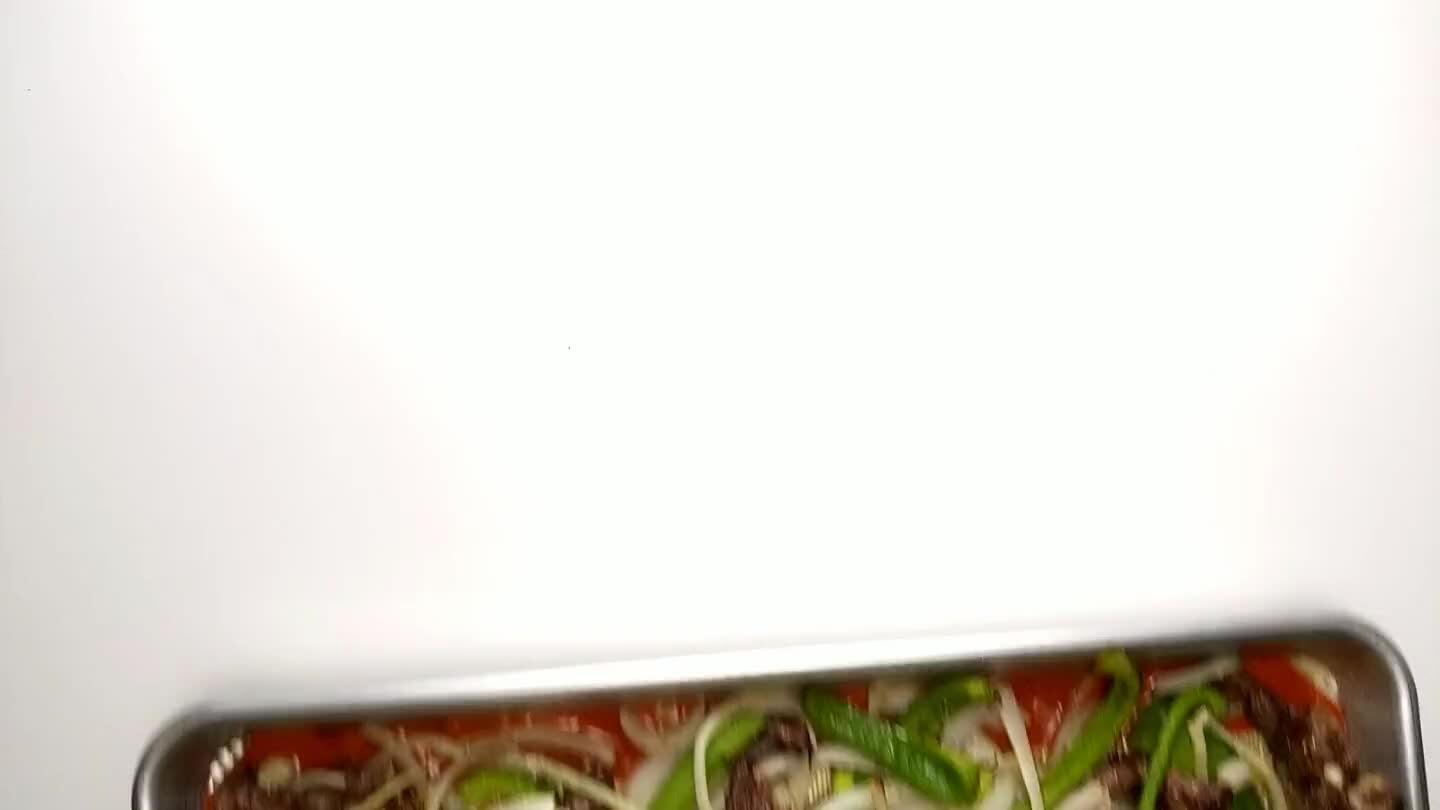 When your 20-minute timer goes off, remove the sheet tray from the oven. Place the hoagie rolls on top of the meat and vegetables. I used a baking rack to keep the rolls elevated, but this is not entirely necessary.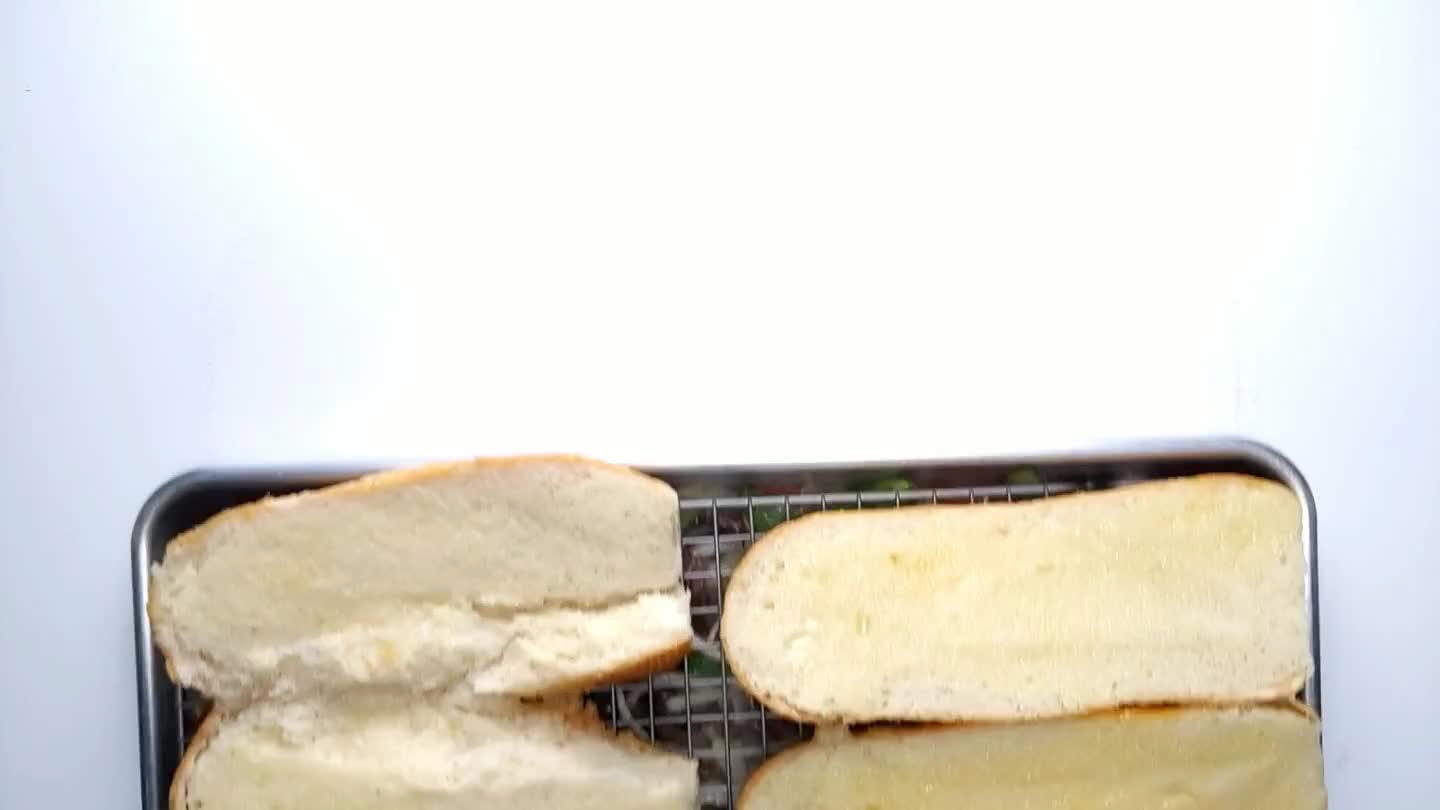 Place the sheet tray back in the oven for 5-8 minutes, just long enough to crisp the buttered faces of the hoagie rolls. You can toast the rolls however you like, but the benefit of this method is that you steam the bread in steak and pepper juices while crisping the top.
Each hoagie roll gets a couple of slices of provolone and a scoop of the steak and vegetables. If you workquick, the cheese will melt from the heat of the bread and the meat. But you can definitely pop the sandwiches back in th eoven for a moment if you need to get that cheese melted.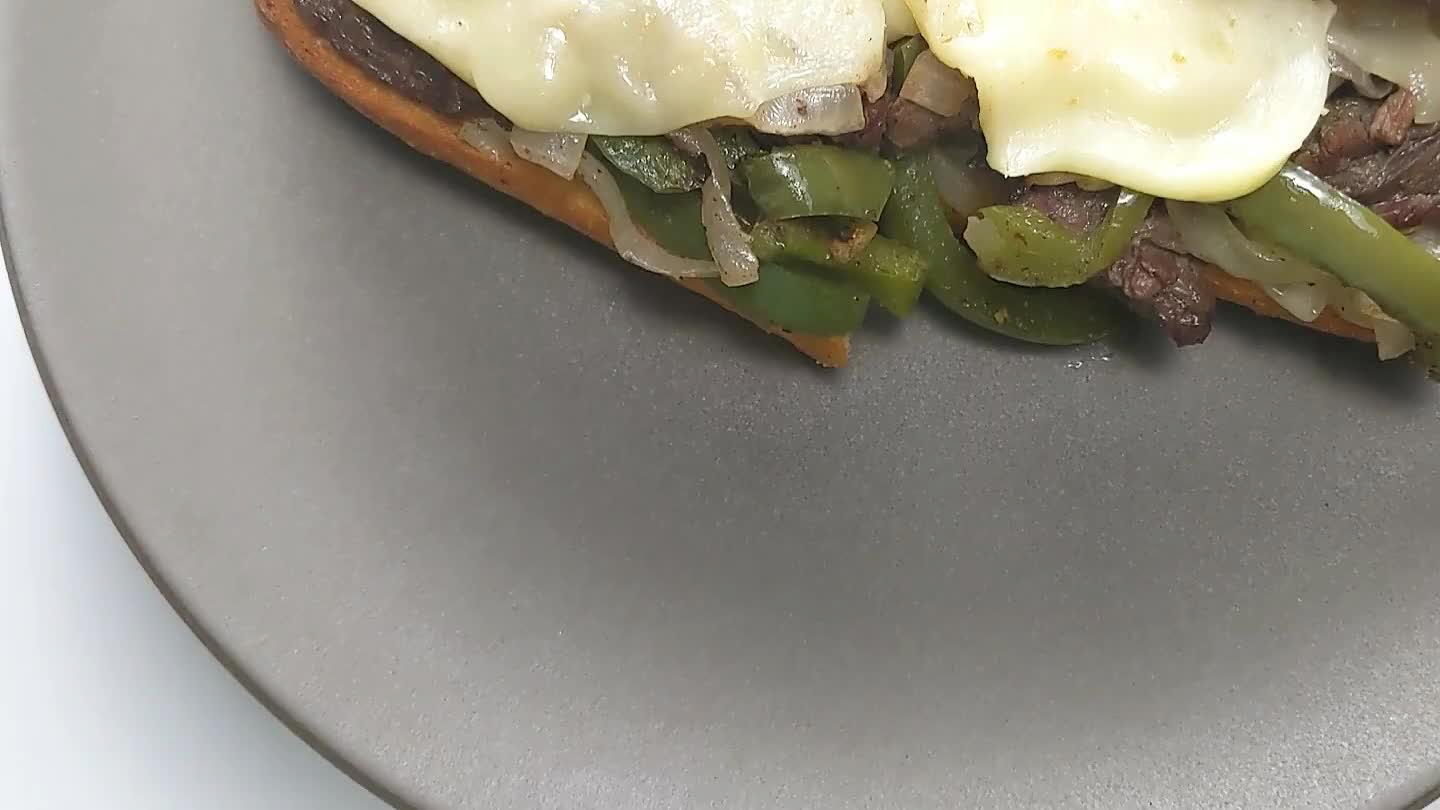 Comments