Teriyaki Chicken Foil Packets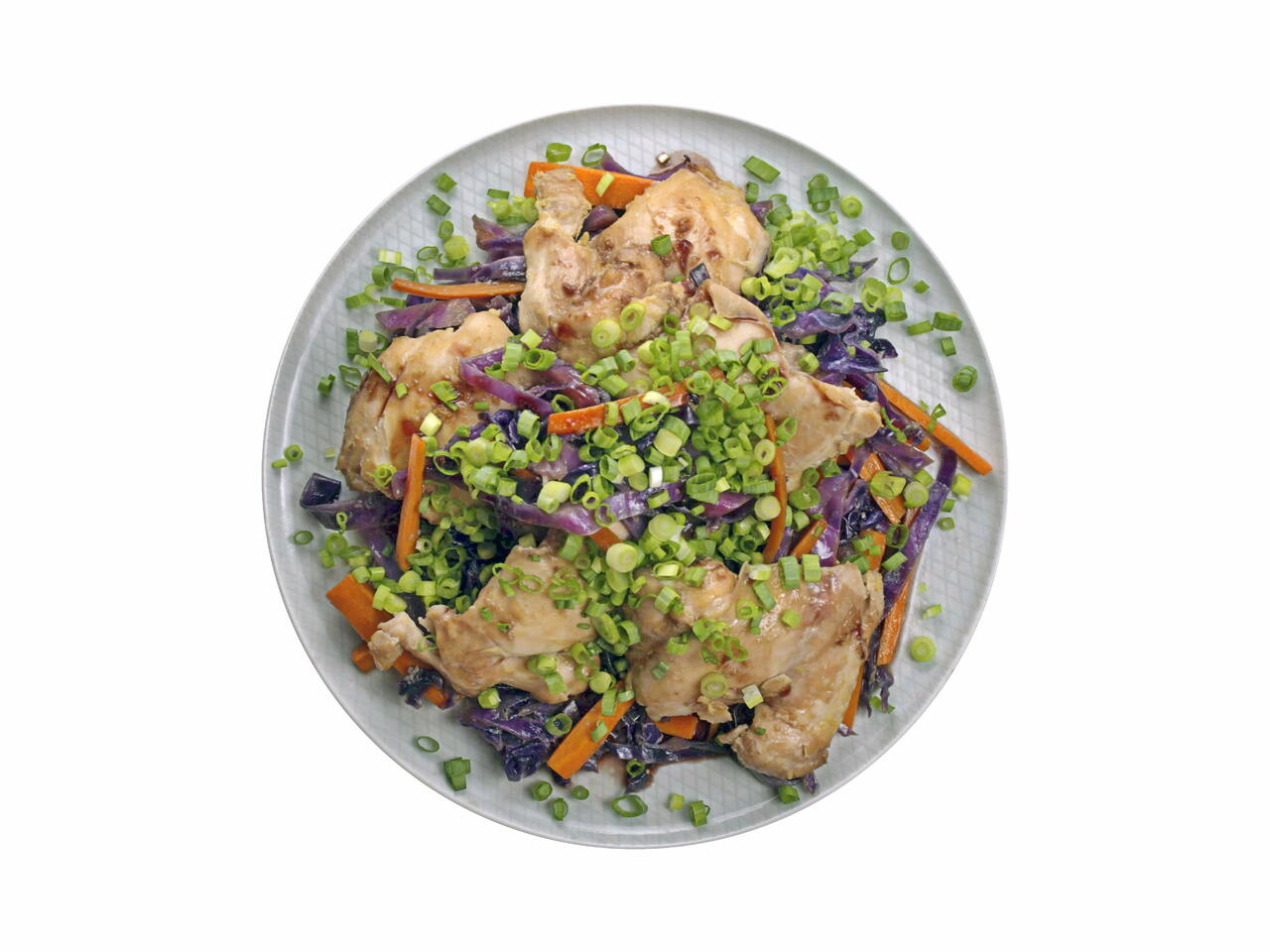 What you will need
1/2 inch fresh Ginger
2 large Carrots
1/4 head Red Cabbage or Green Cabbage
2 tbsp Soy Sauce
2 Tbsp Brown Sugar
1 tsp sesame oil
1 lb boneless skinless Chicken Thighs
Aluminum Foil
(Nutritional facts 189 calories, 11.18 g fat, 13.04 g carbohydrates, 9.8 g protein, 41 mg cholesterol, 603 mg sodium)
How to cook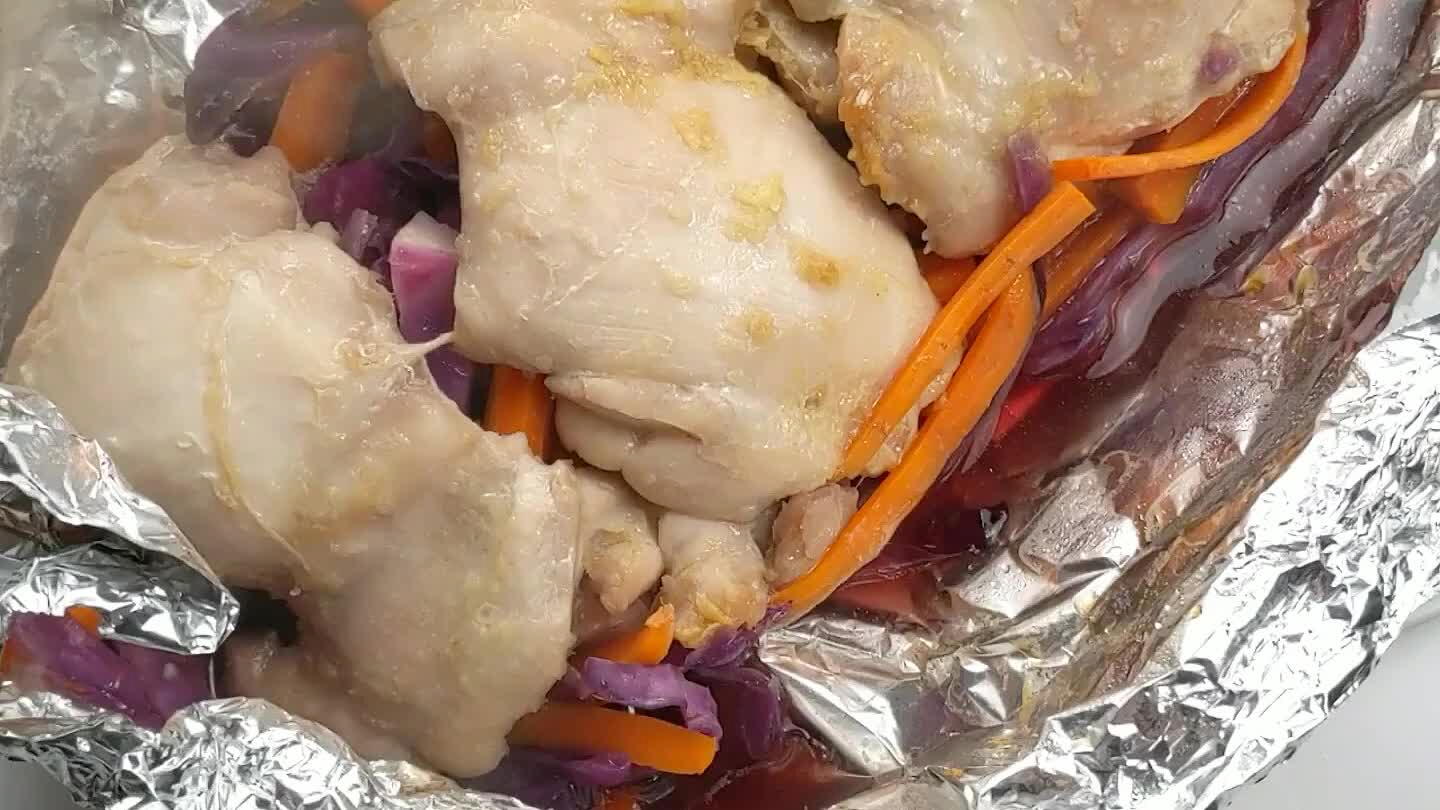 Preheat oven to 400°F
Preheat oven to 400°F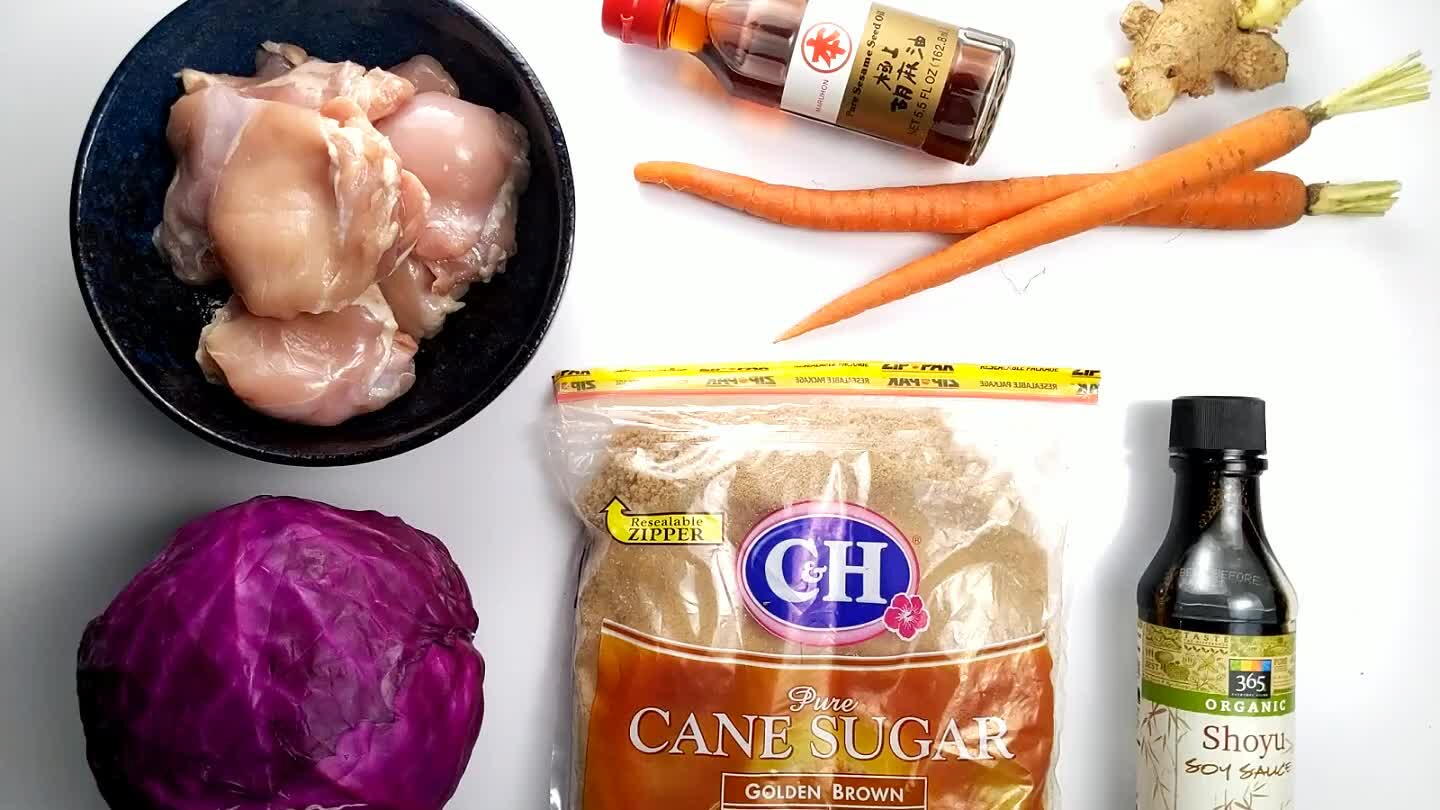 Assemble ingredients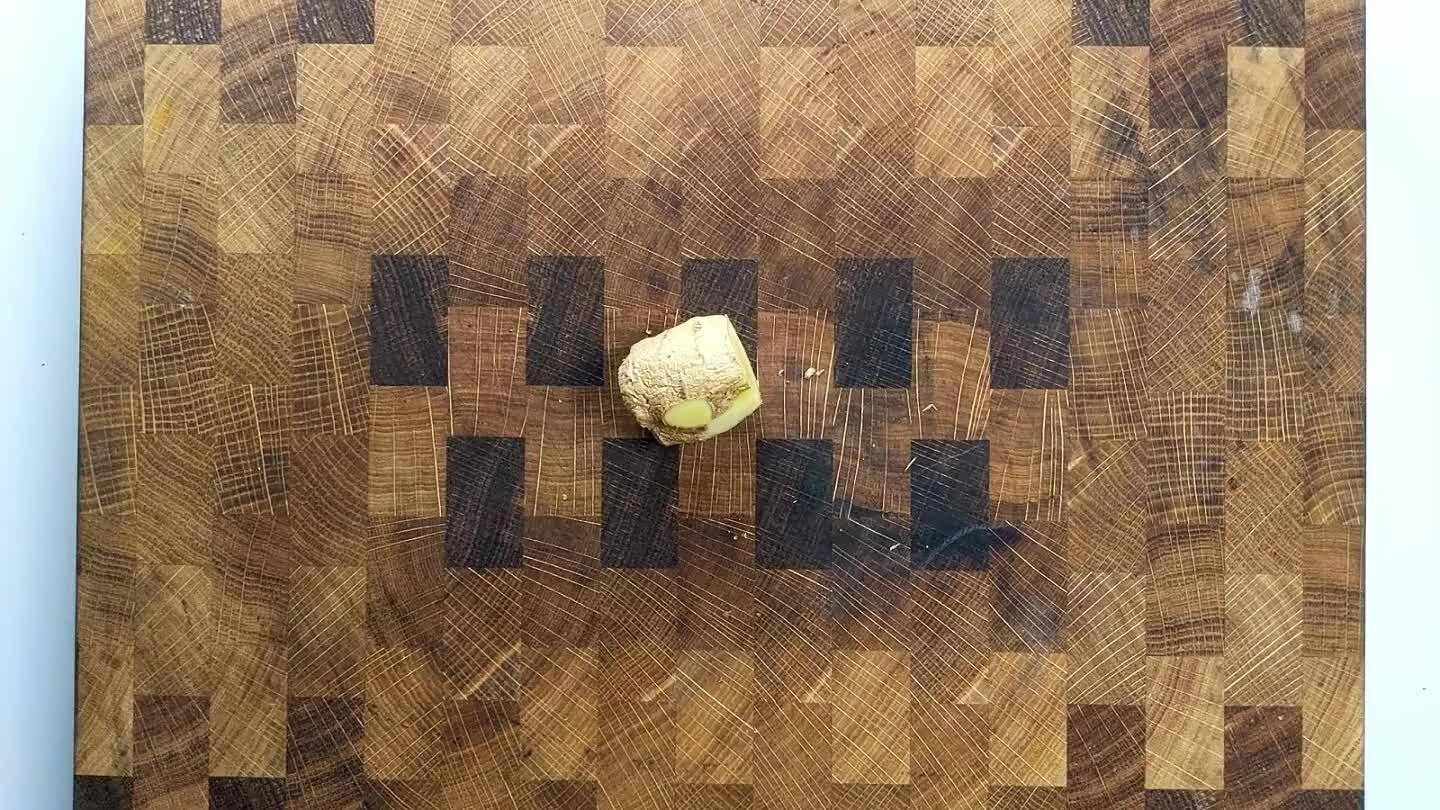 Slice off a chunk of ginger about a 1/2" long. Remove peel with a spoon. A spoon is a great way to get into the little nooks and crannies with ginger root. Grate the ginger to a paste. A ginger grater is ideal, but you can use the fine side of a box grater or just slice the ginger really thin.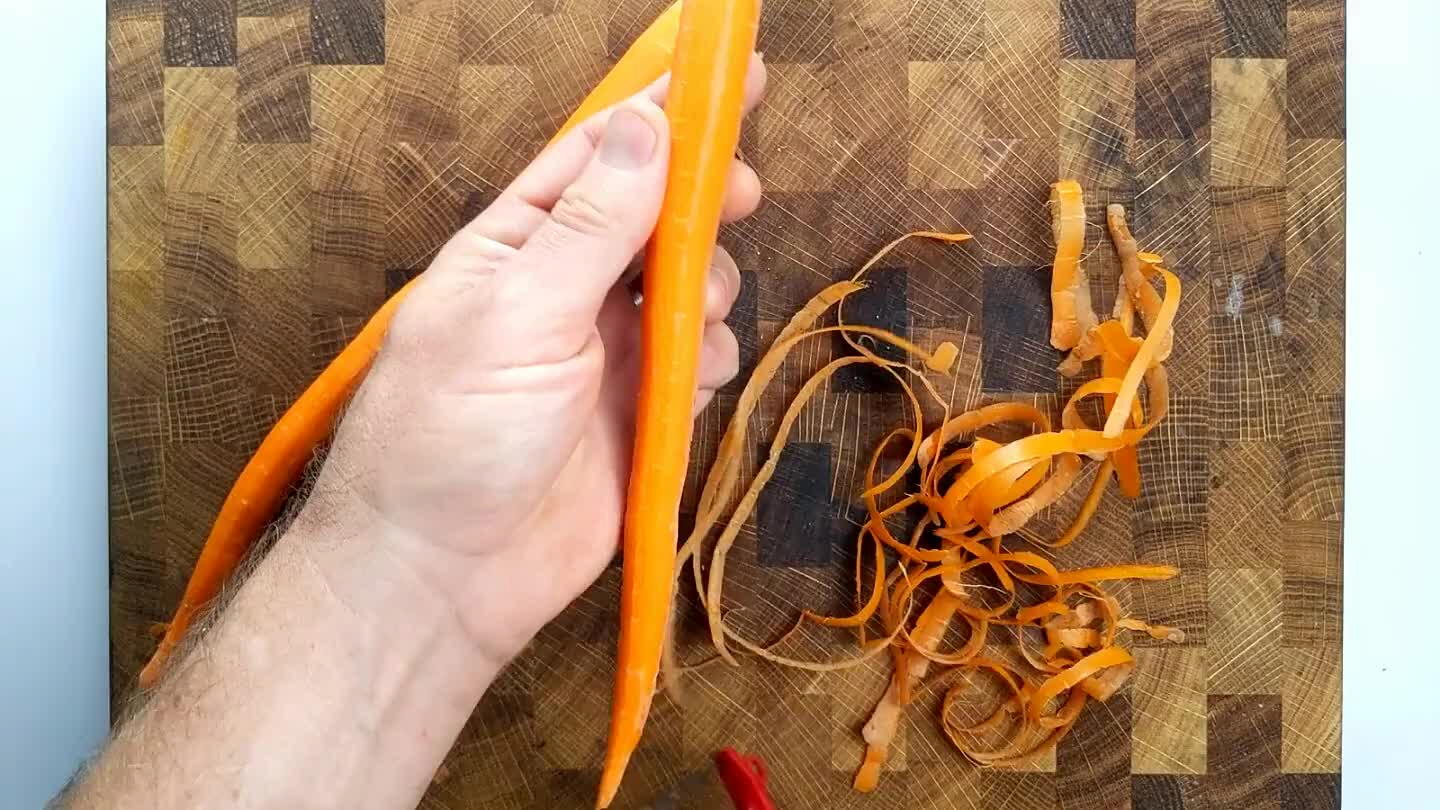 Peel the carrots. Cut into similar lengths. Cut each length in half lengthwise. Then slice the halves.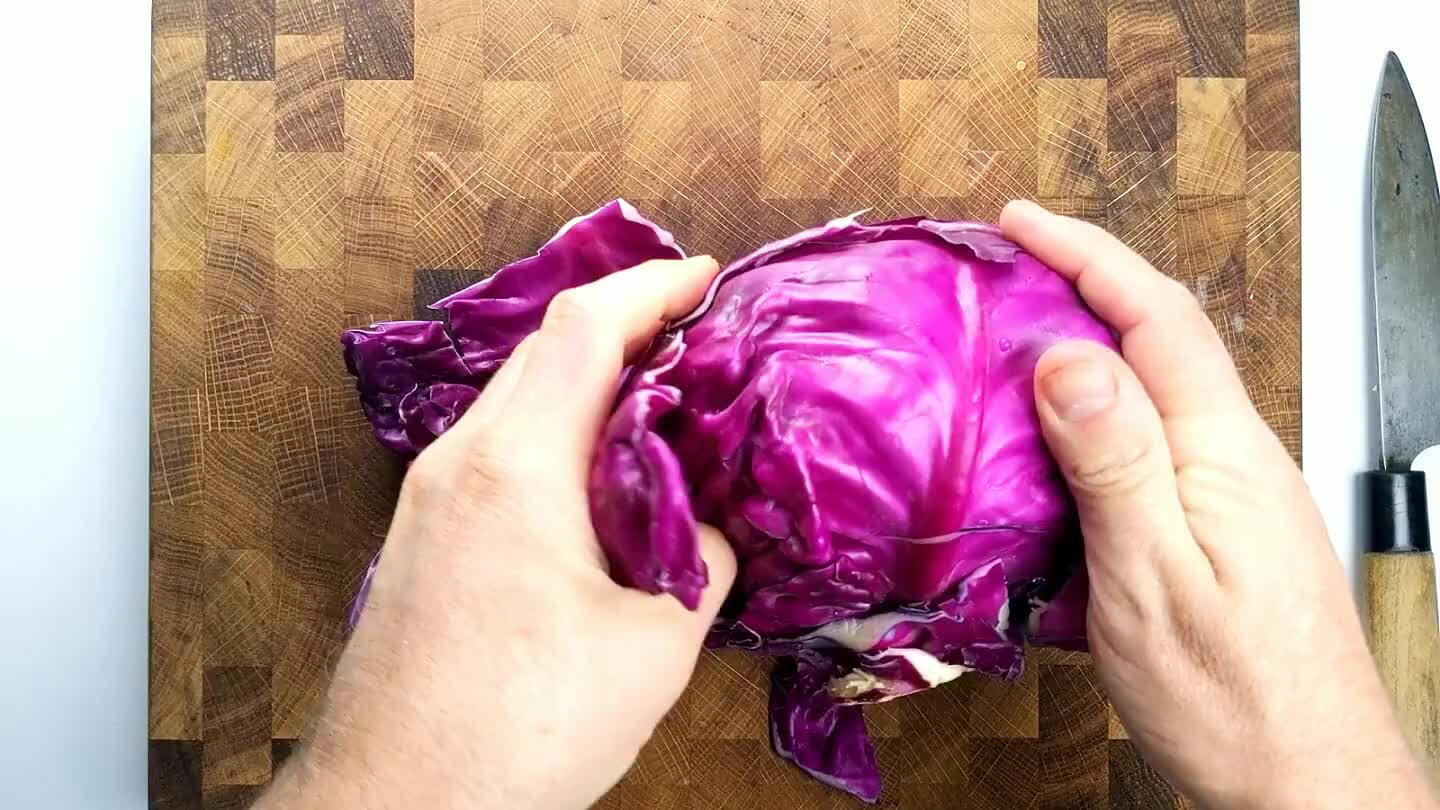 Peel away some nice cabbage leaves. Roll up the leaves and slice thin.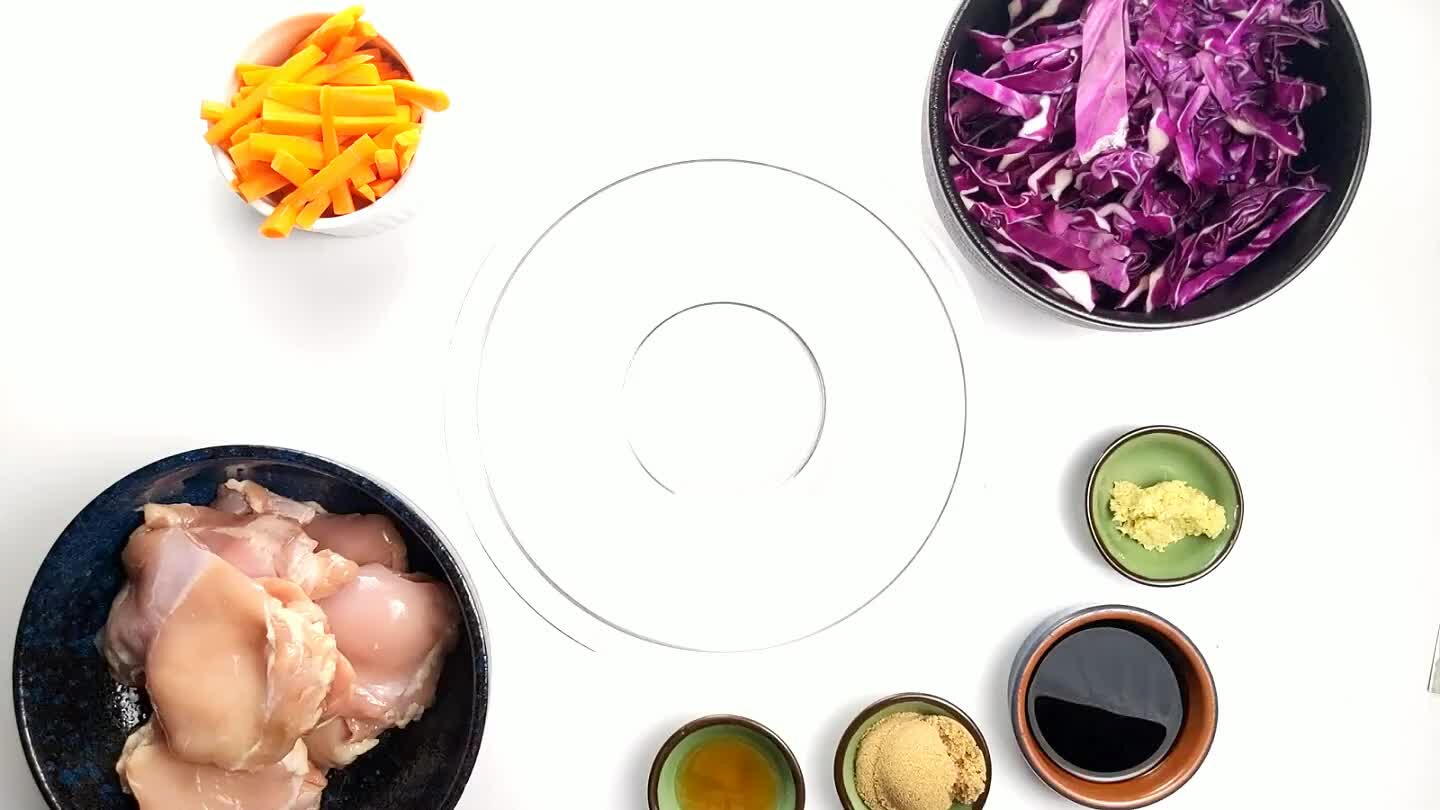 Pour the soy sauce into a mixing bowl.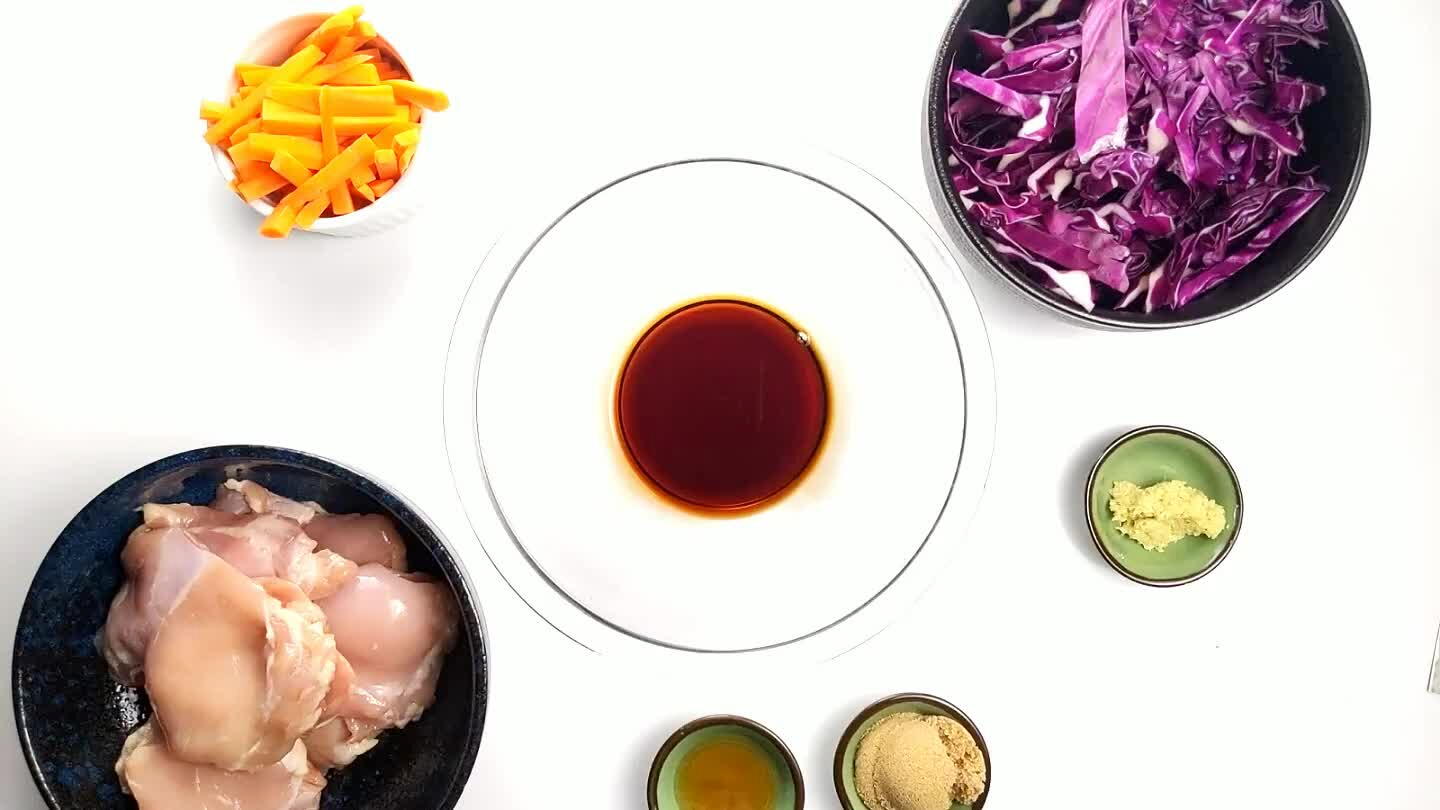 Add the ginger.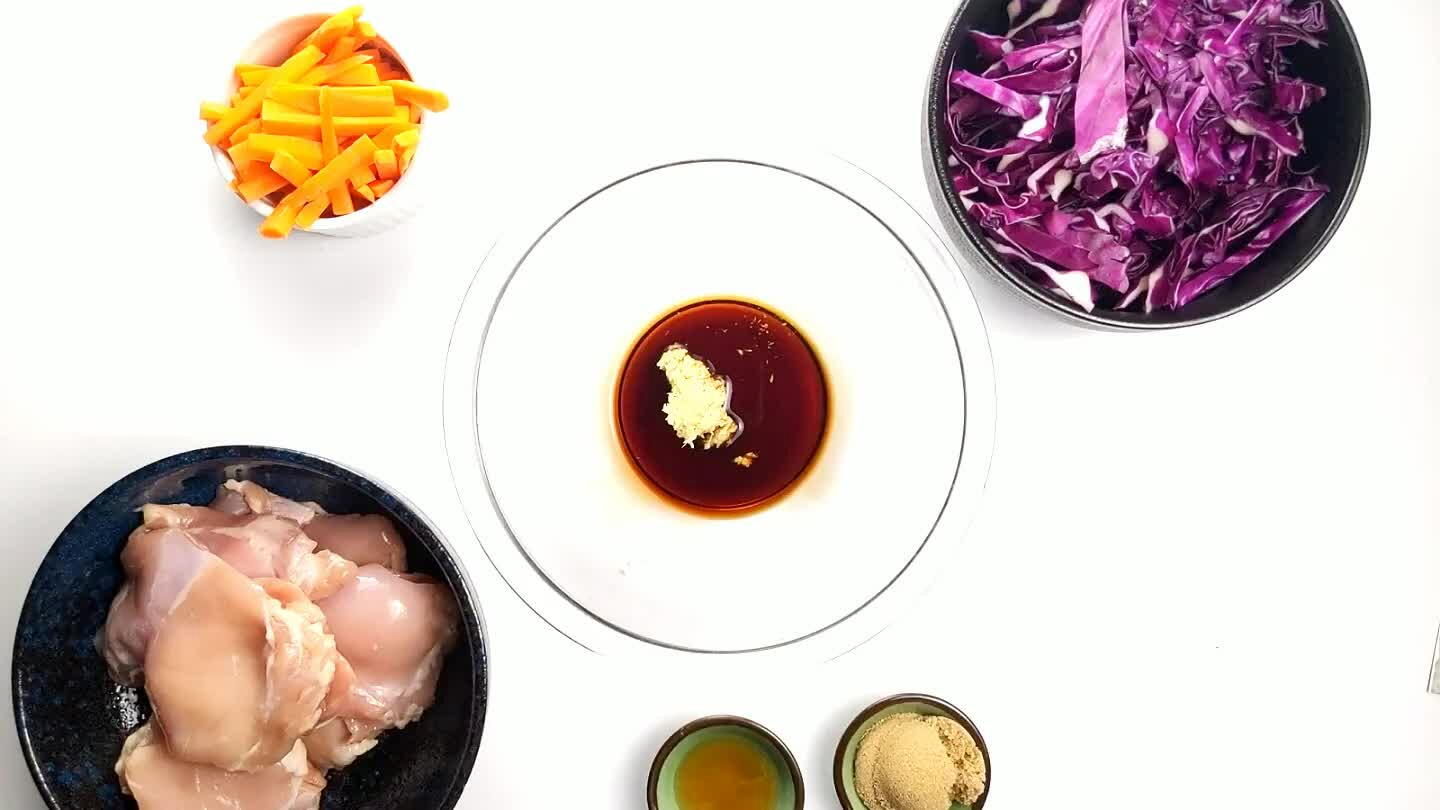 Add the brown sugar.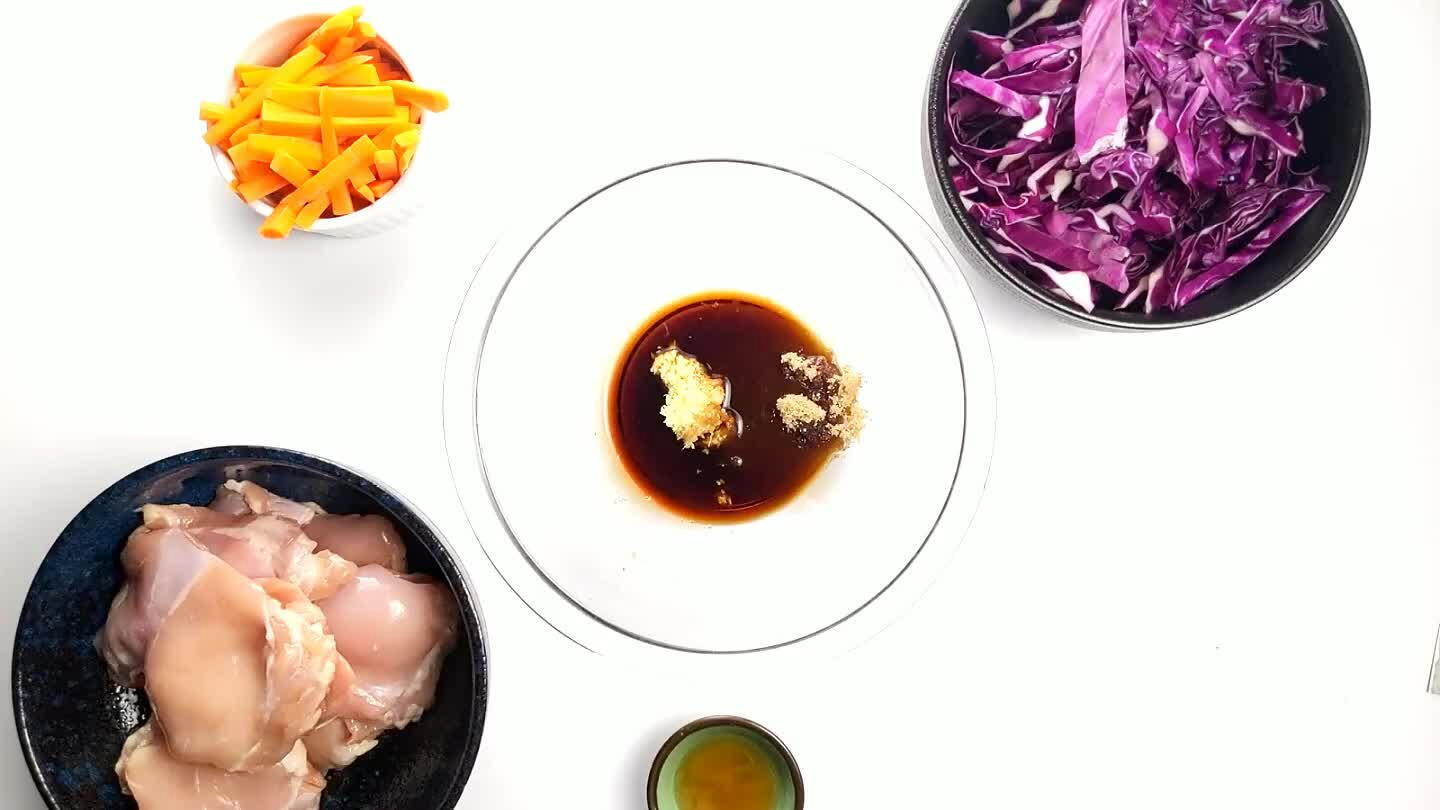 Add the sesame oil. Mix well.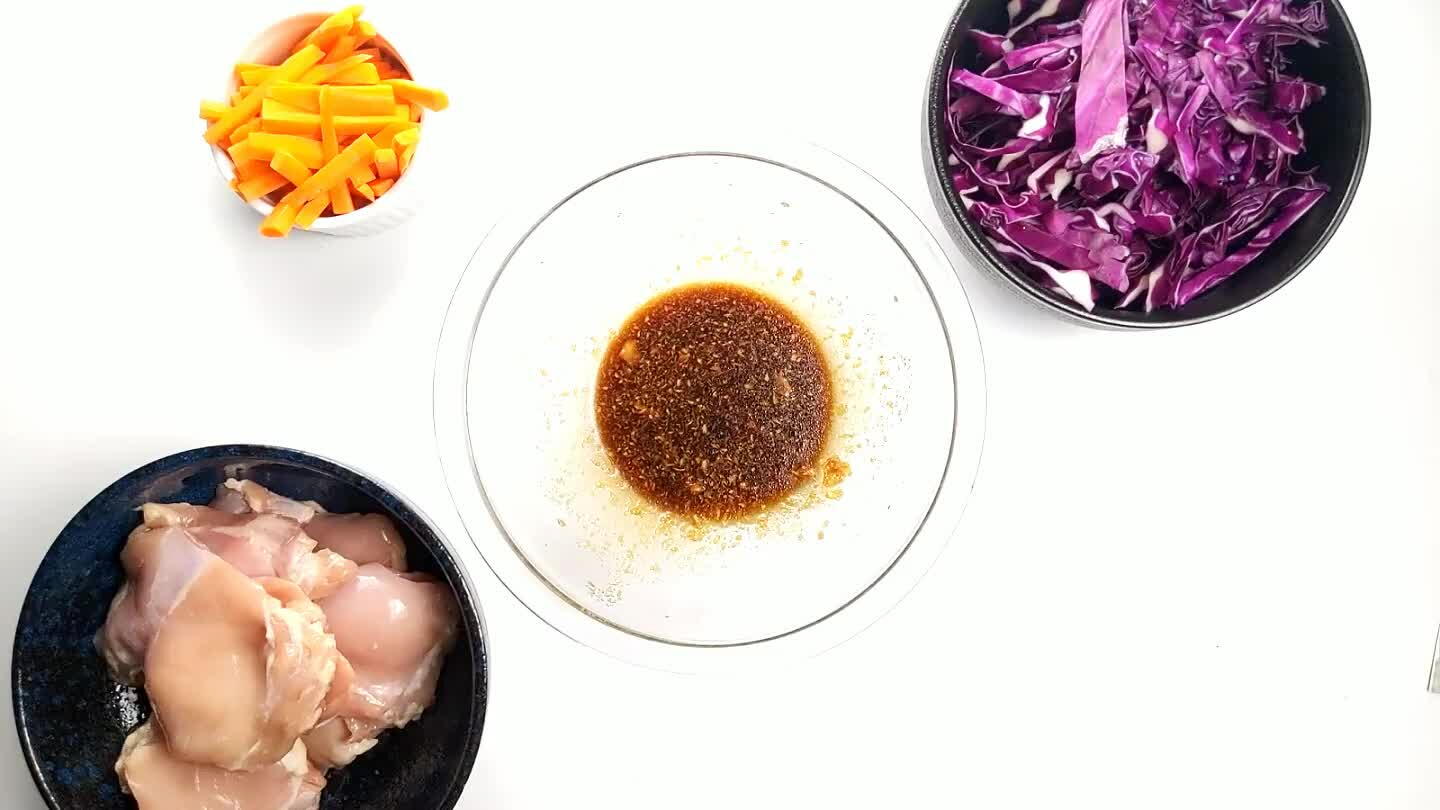 Add the chicken thighs. Mix to coat the chicken in marinade. If you've got the time here, it's a good idea to marinate the chicken overnight, but not crucial.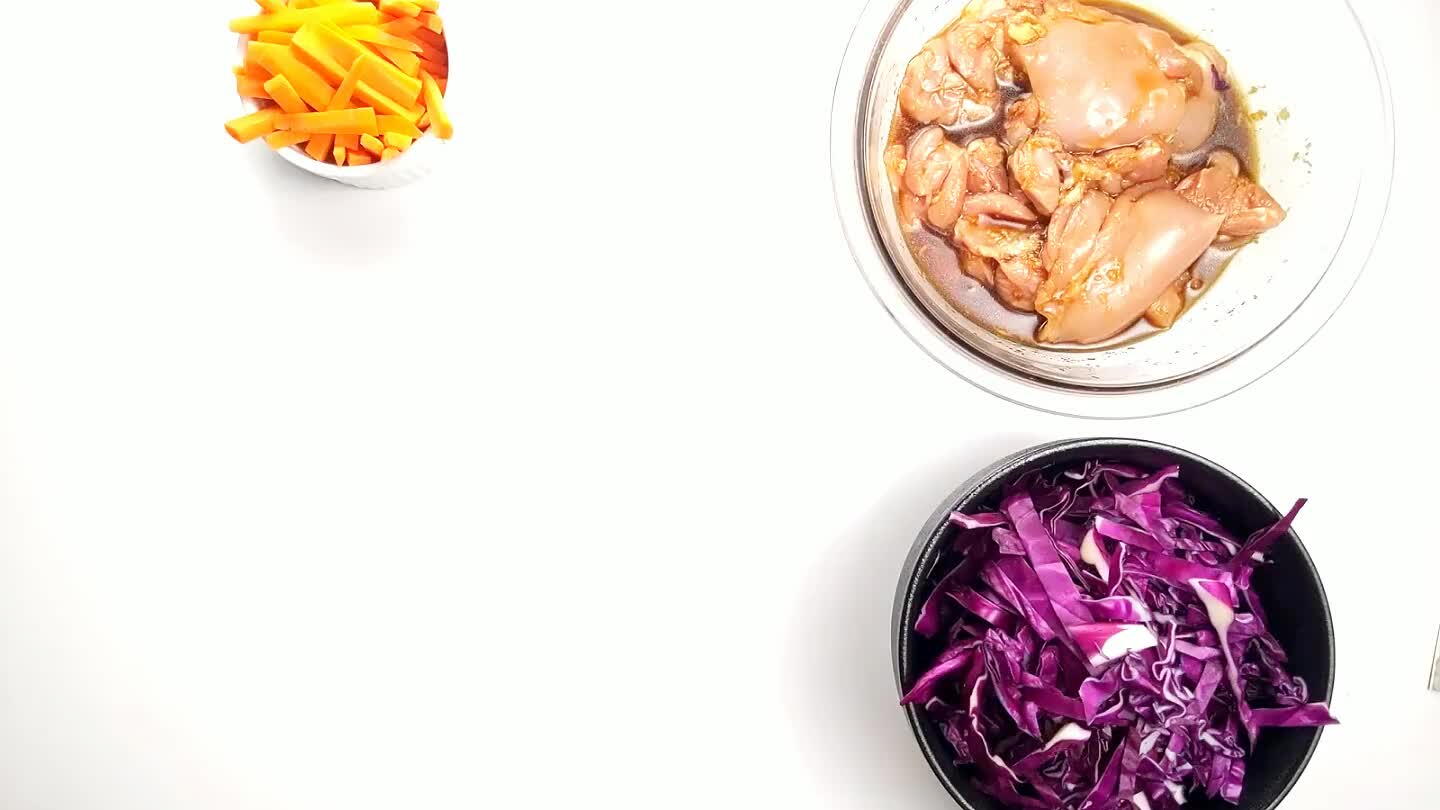 Lay out about 2 feet of aluminum foil, with the shiny side up.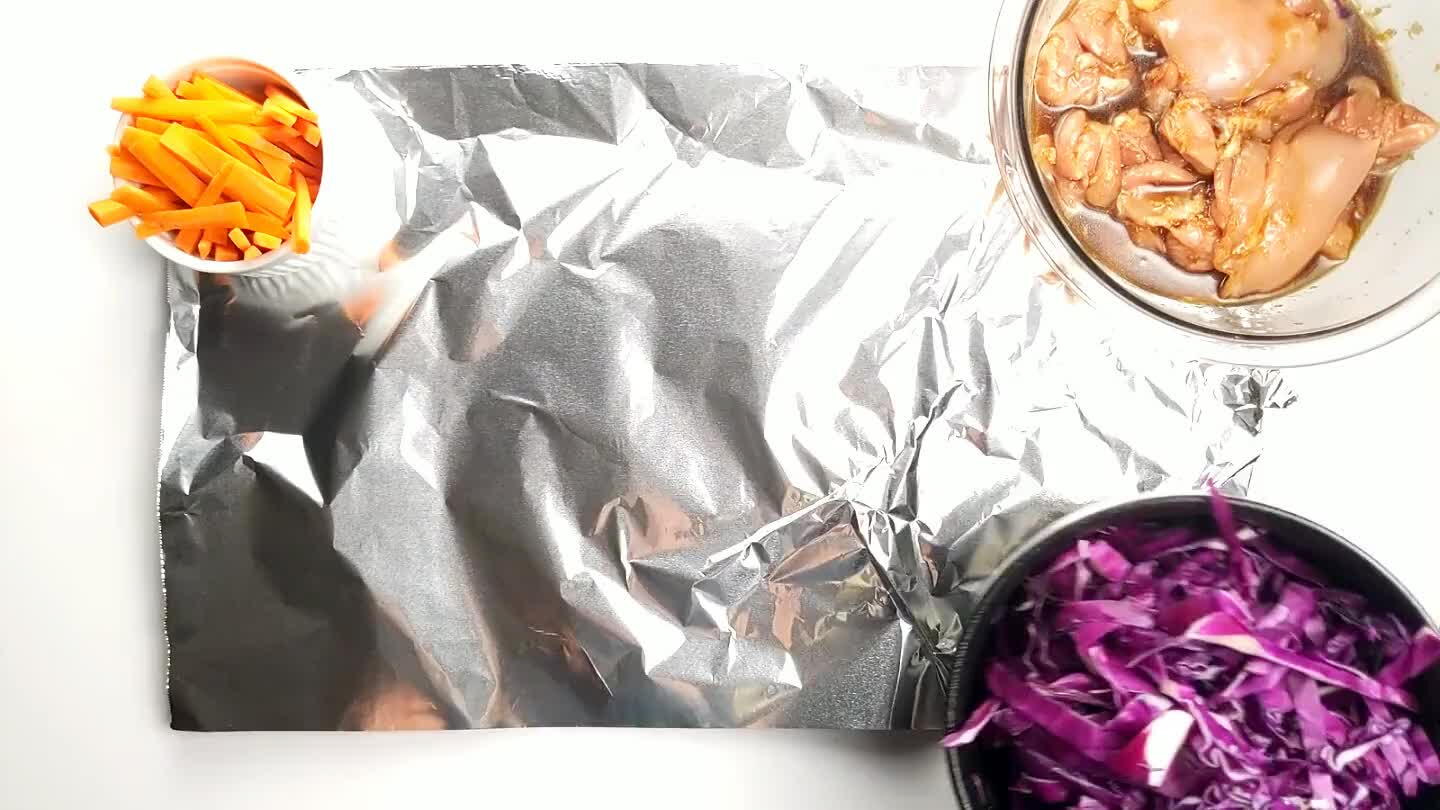 Place the sliced cabbage in a line down the center of the foil.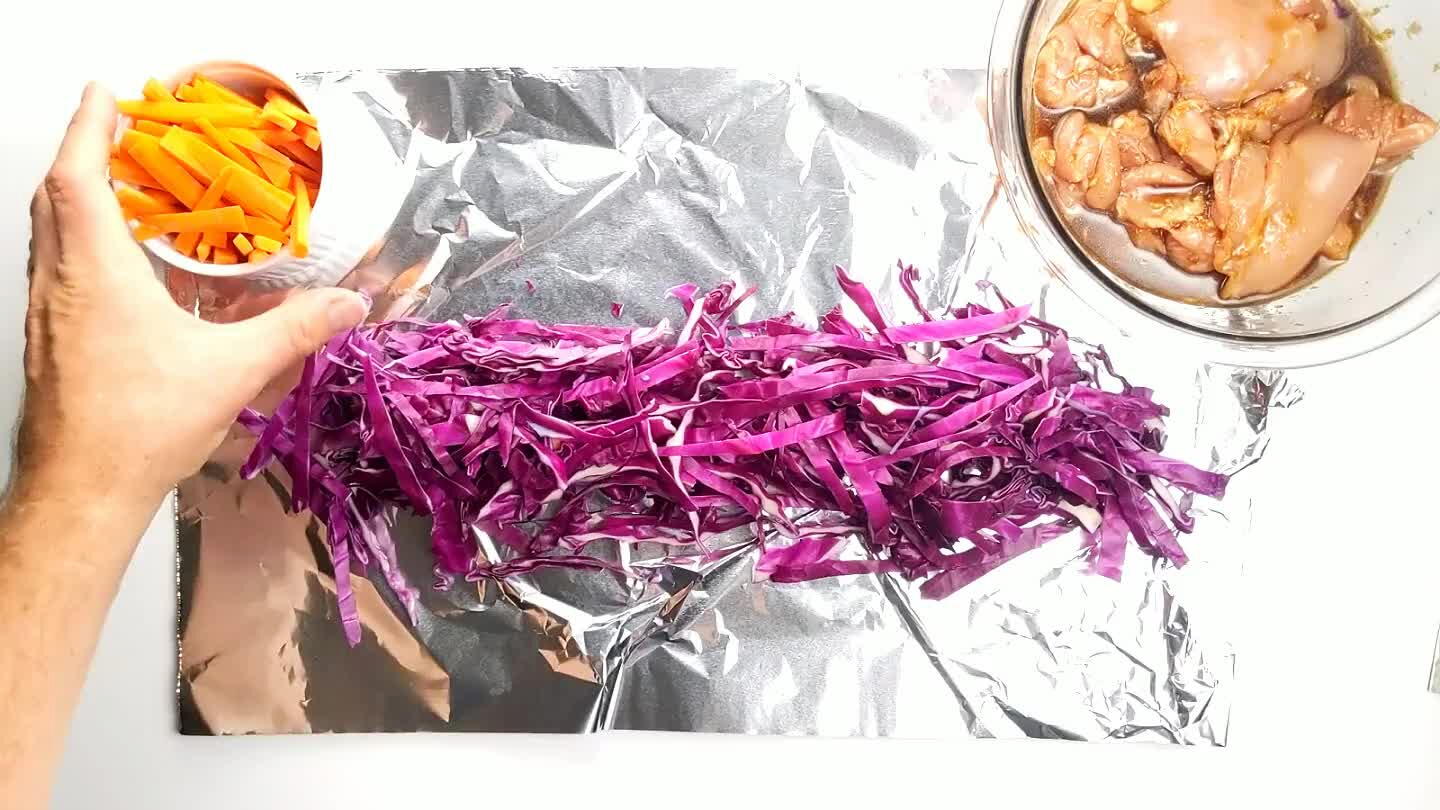 Scatter the sliced carrots over the cabbage.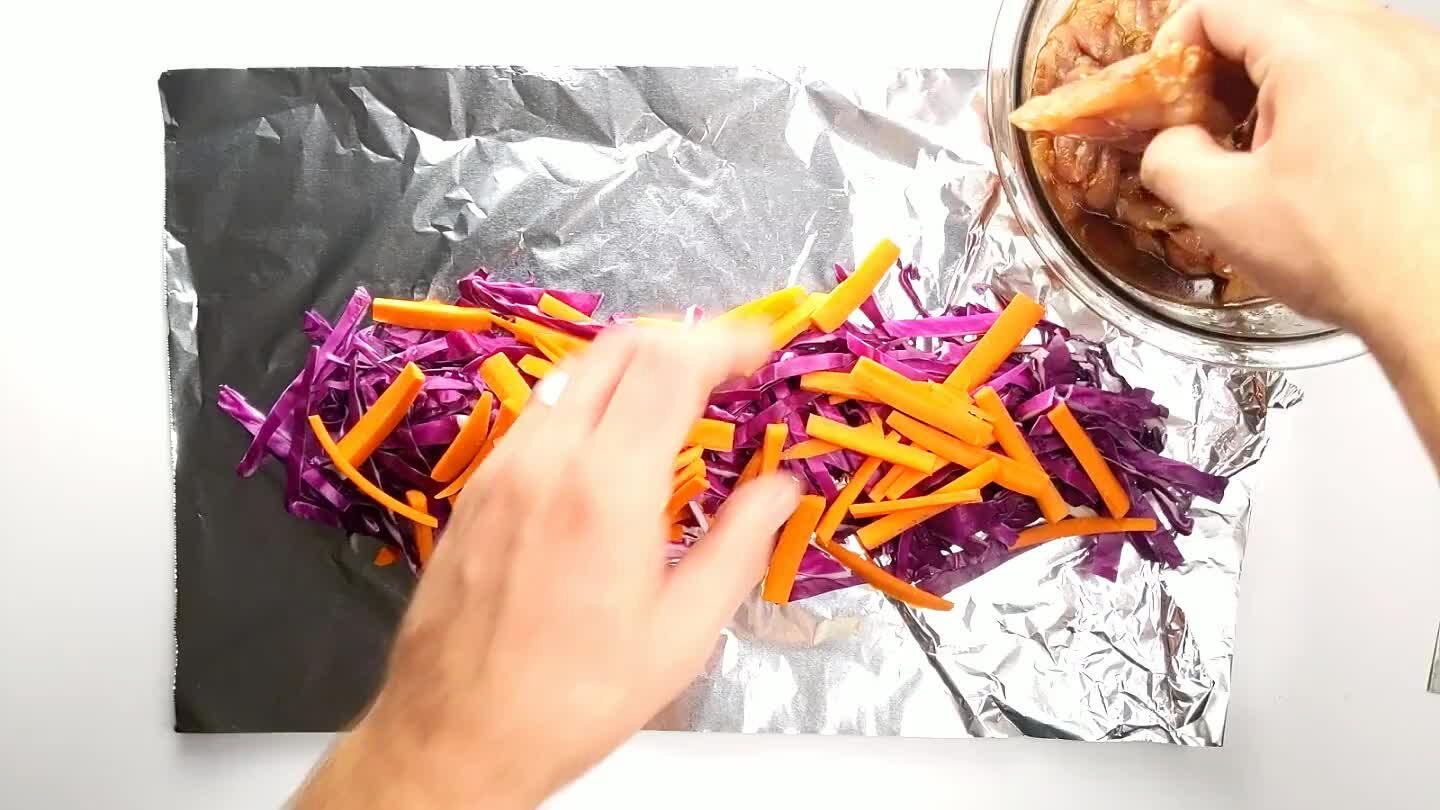 Place the chicken thighs on top of the vegetables.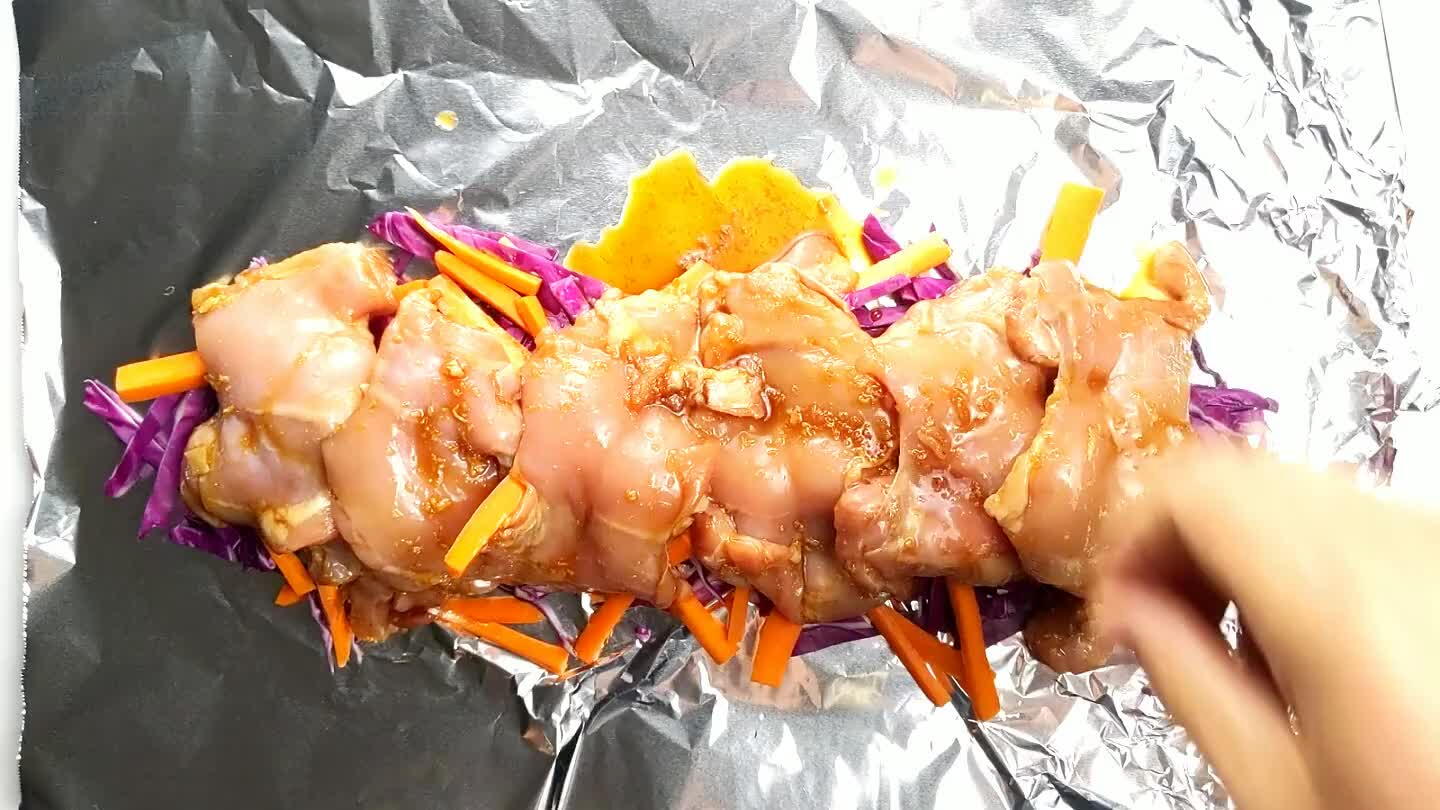 Roll the foil over the top and crimp it closed. Then crimp the opposite ends closed.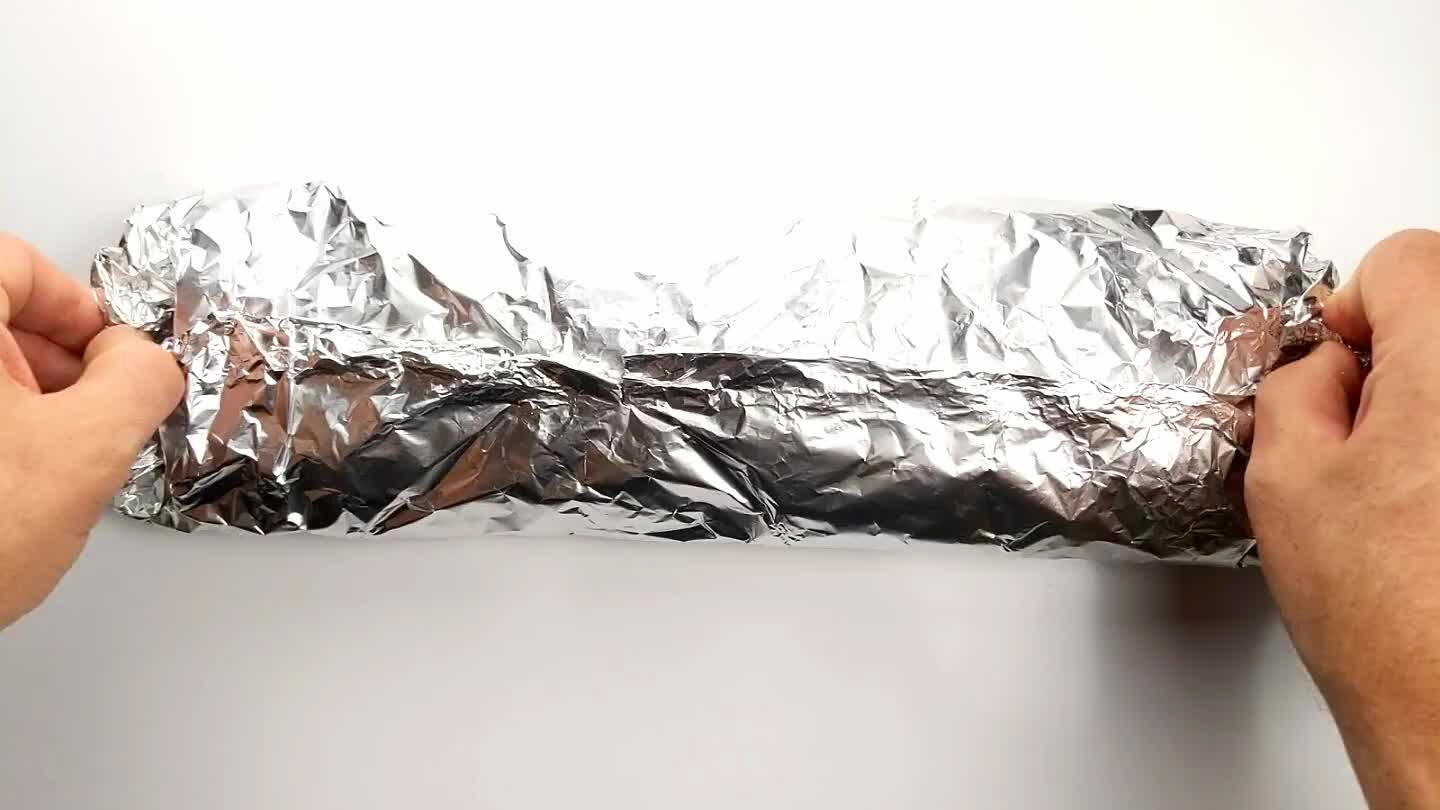 Place in an oven-safe dish with a rim and bake for about 20 minutes. Foil can tear easily, so a baking dish with a rim can save you a lot of cleanup.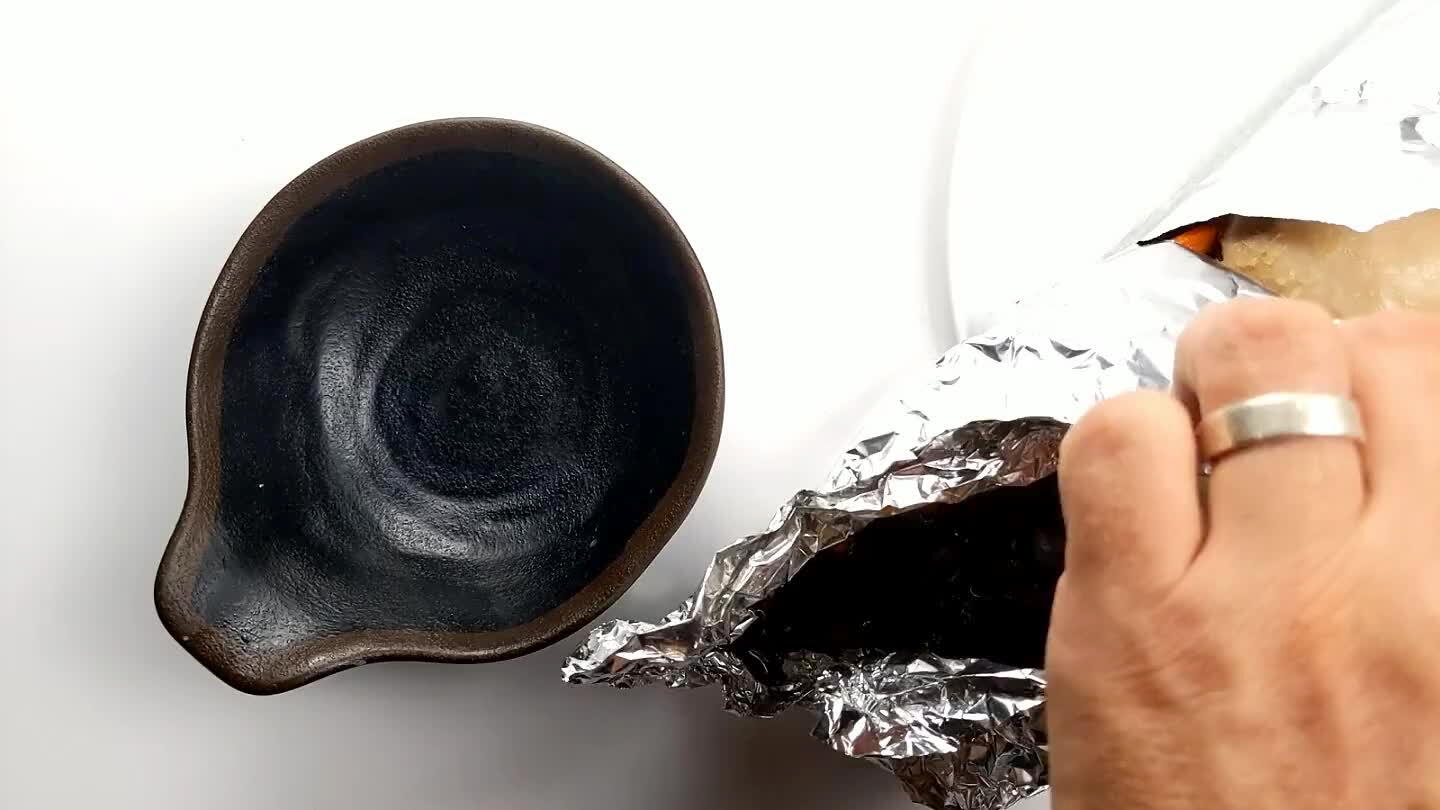 Pour the cooking liquid into a container.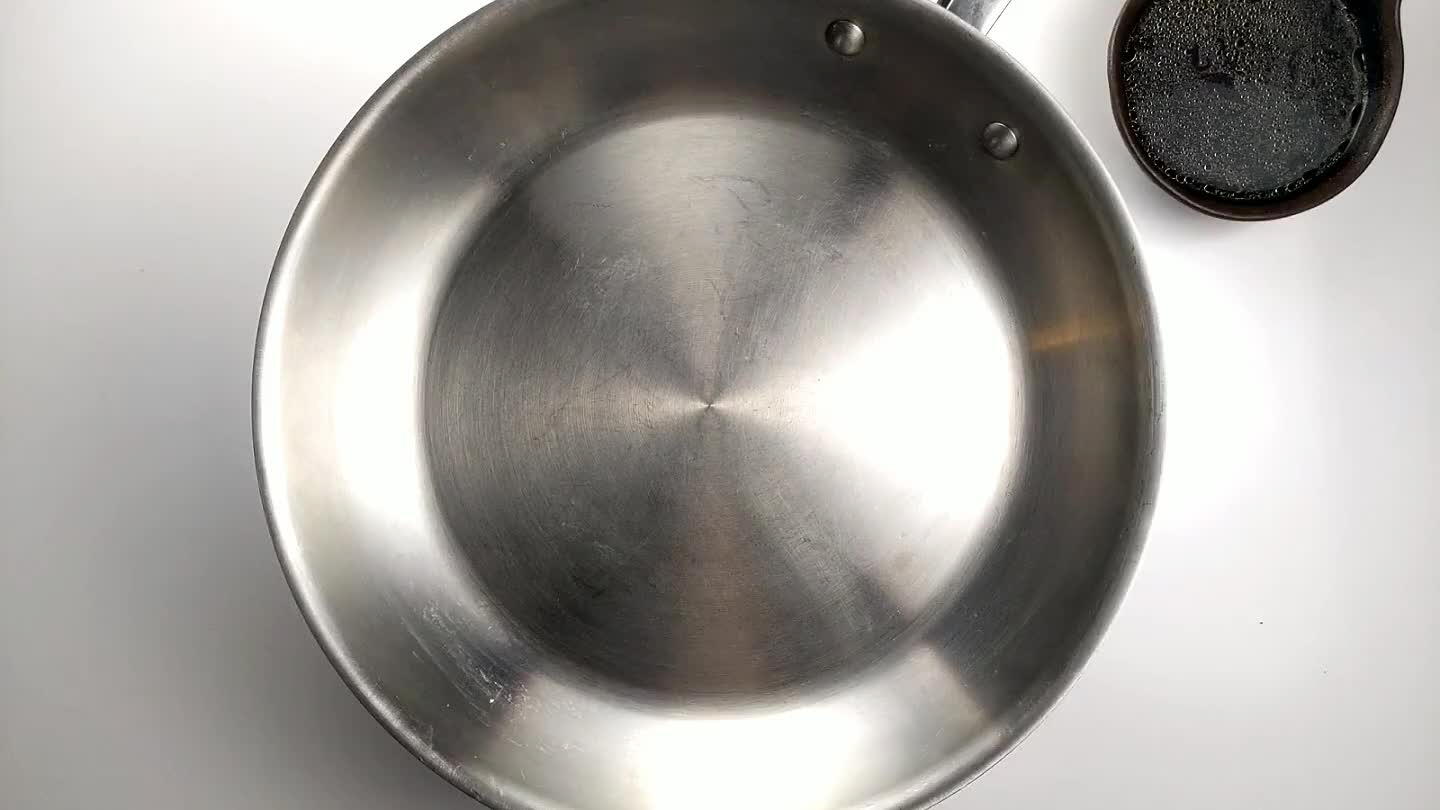 Reduce the cooking liquid over high heat until stirring leaves a clean line in the pan for a couple of seconds.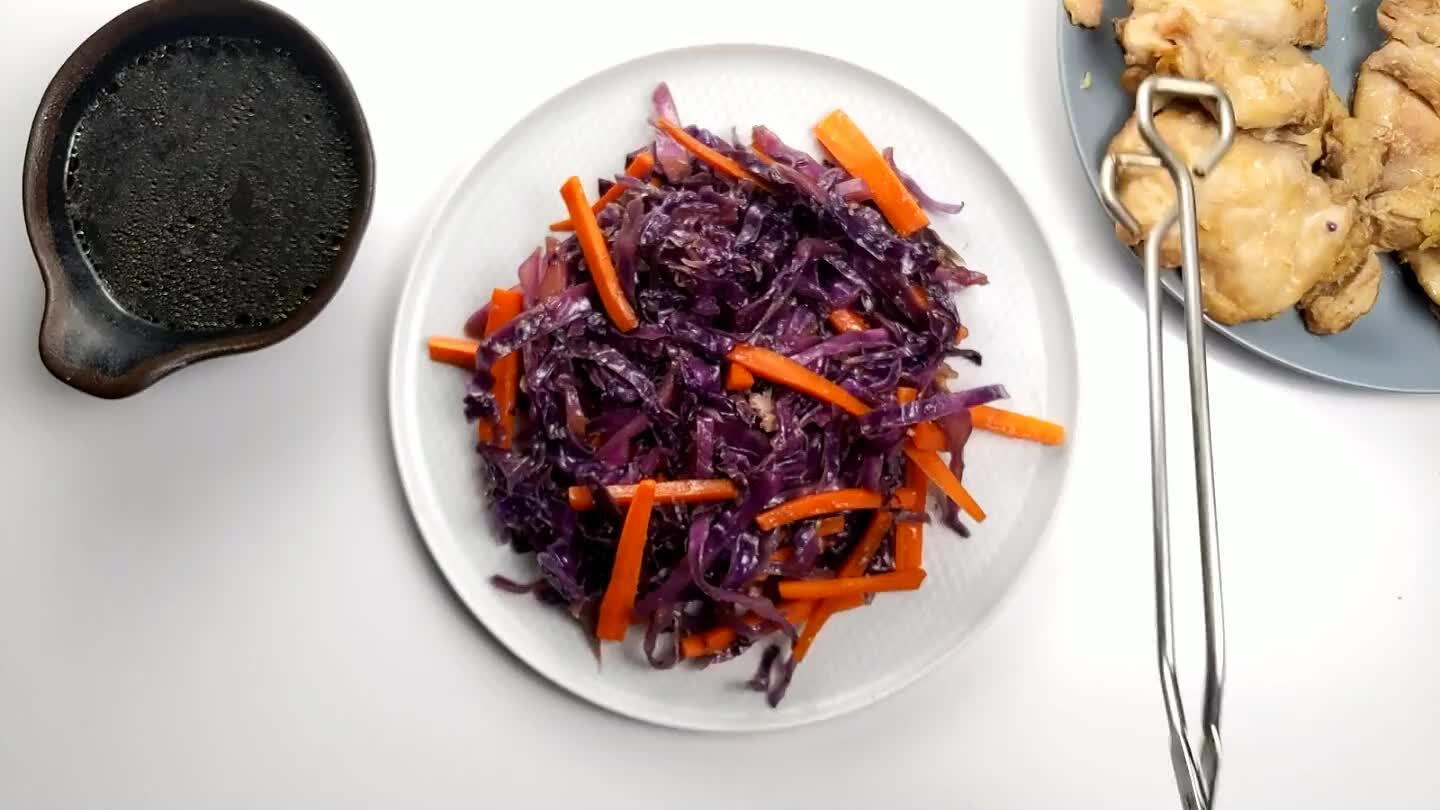 Place the cooked vegetables on a nice serving dish. Arrange the chicken thighs over the vegetables.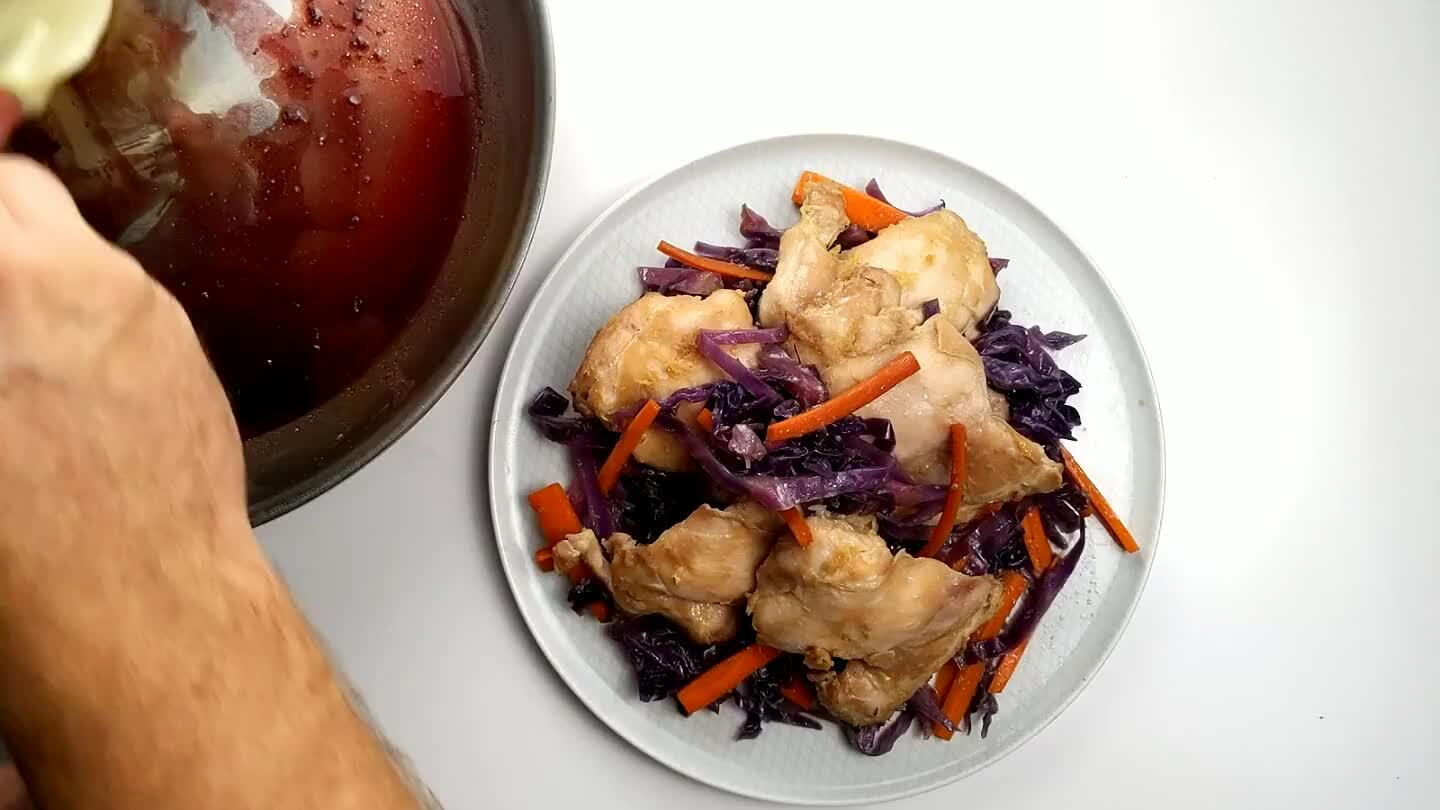 Pour some sauce over the top.
Finish with sliced scallions.