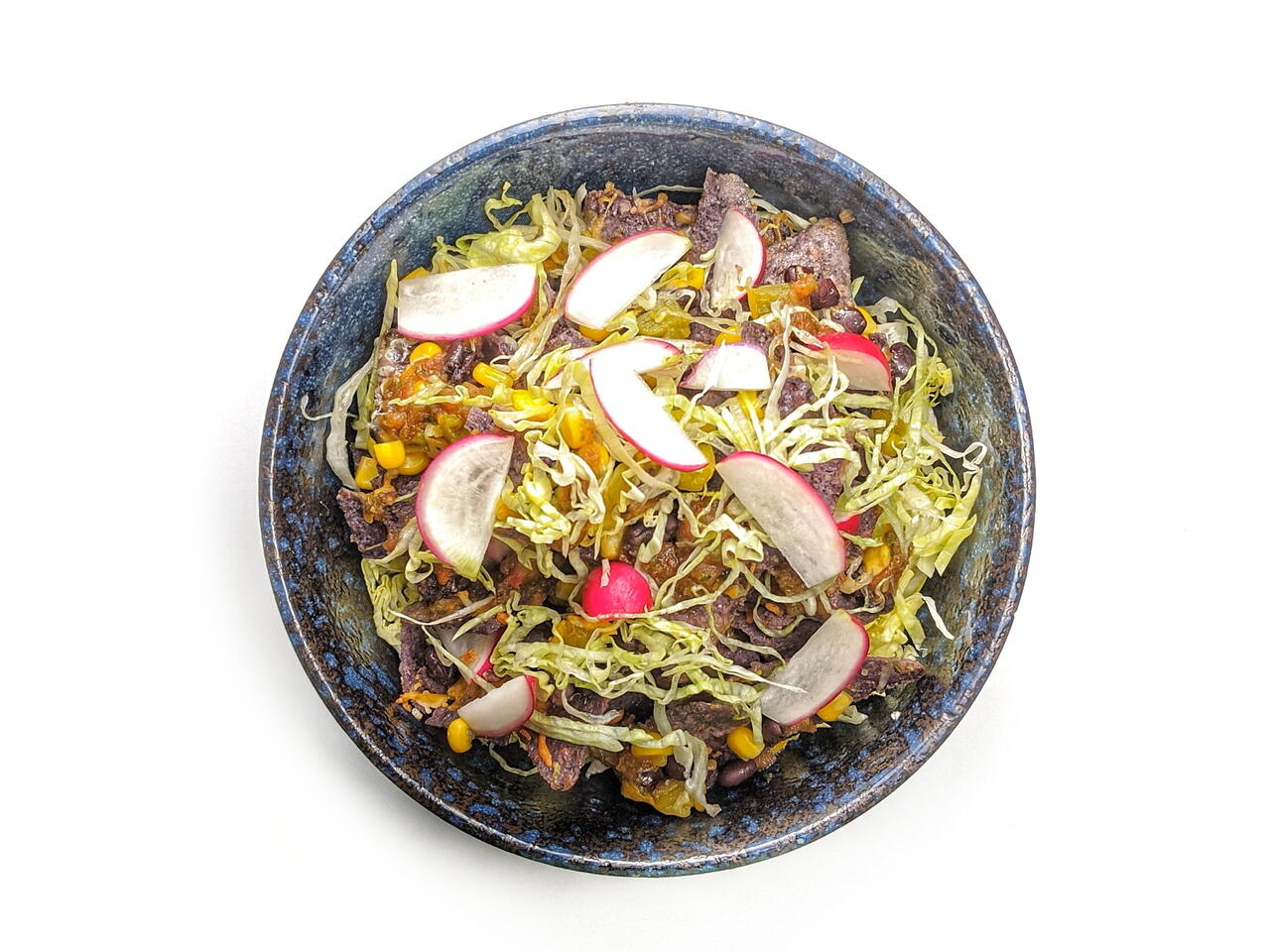 What you will need
12 oz. Tortilla Chips
14 oz. Corn
14 oz. Black Beans
4 oz. canned Green Chiles
8 oz. Shredded Mexican Blend Cheese
SALSA
1 Jalapeno
2 cloves Garlic
1/2 White Onion
1/2 bunch Cilantro
1/2 tsp Ground Cumin
1 Lime
Salt, as needed
28 oz. canned Tomatoes
TOPPINGS
1 head Iceberg Lettuce
1 bunch Radishes
(Nutritional facts 123 calories, 3.01 g fat, 19.02 g carbohydrates, 5.87 g protein, 5 mg cholesterol, 405 mg sodium)
How to cook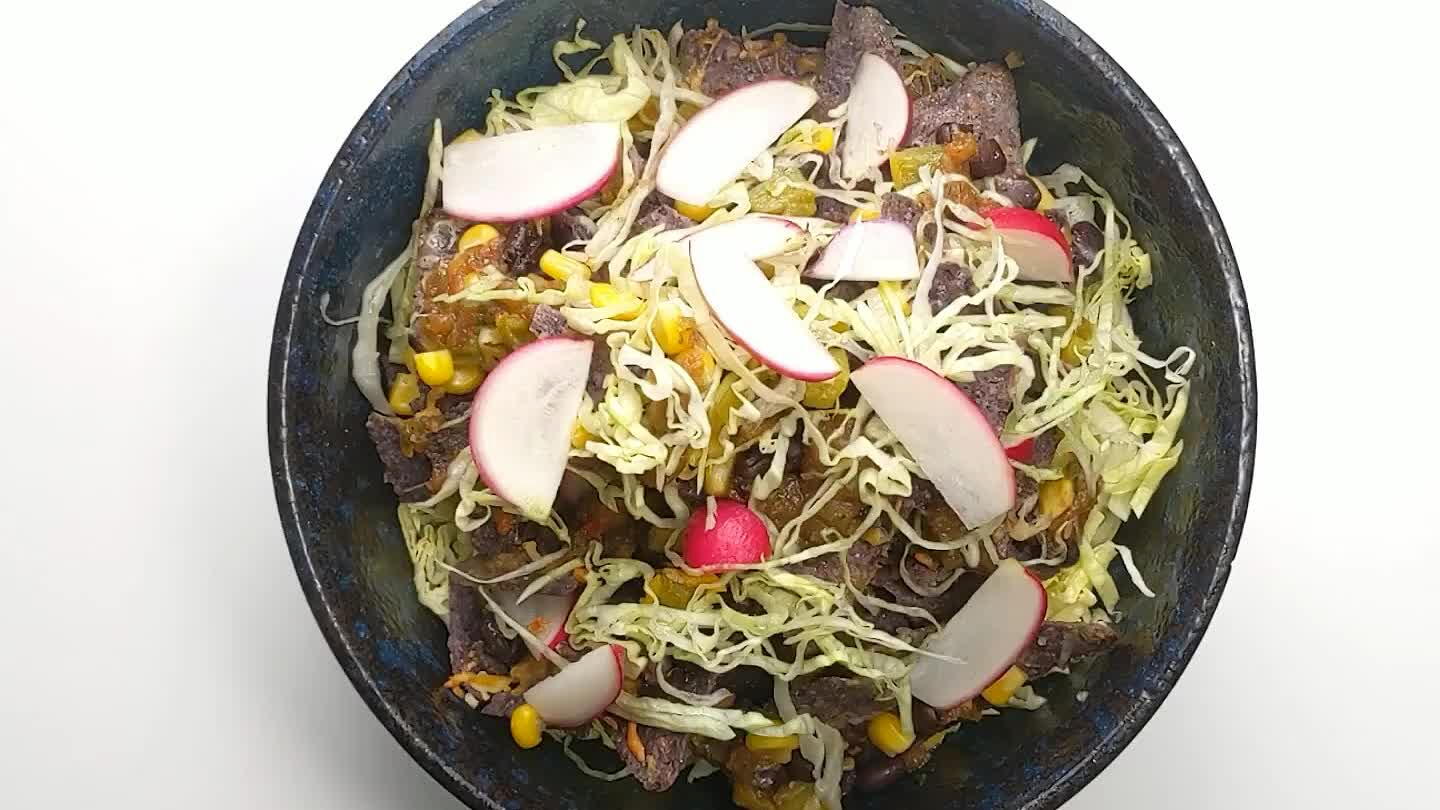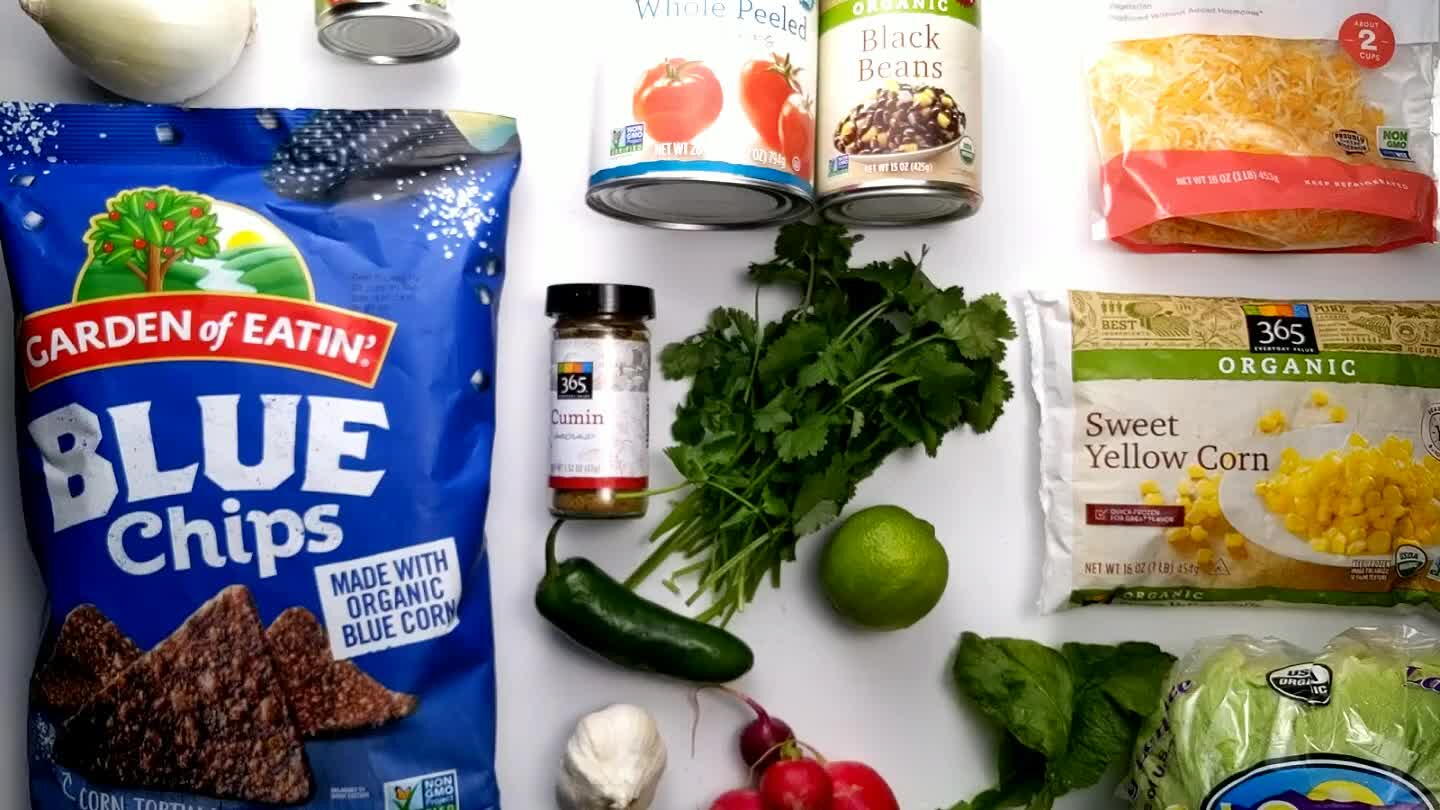 Collect the ingredients.
Preheat oven to 400°F
Preheat oven to 400°F.
Salsa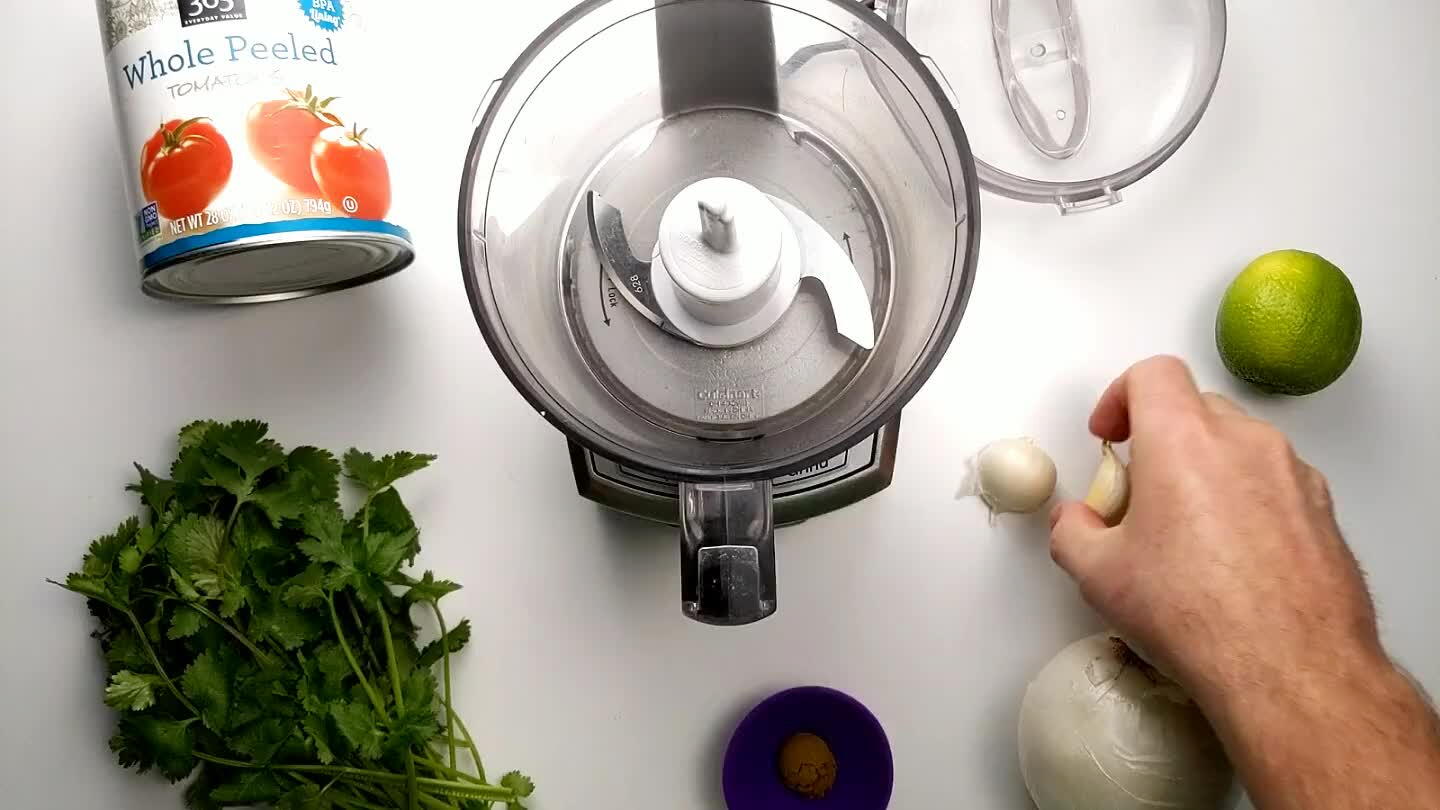 Peel the garlic cloves and place them in a blender or a food processor.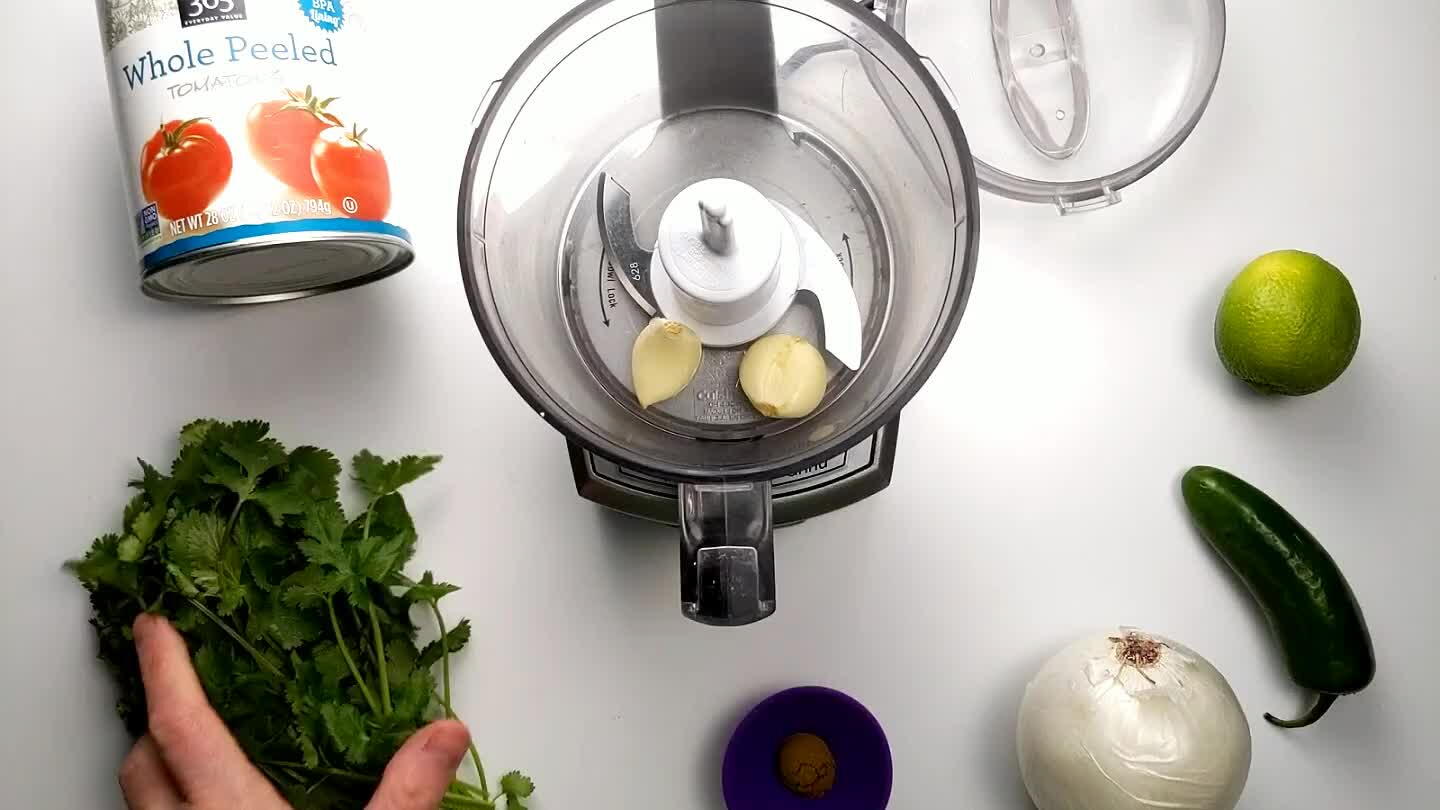 Wash and dry the cilantro and add it to the blender.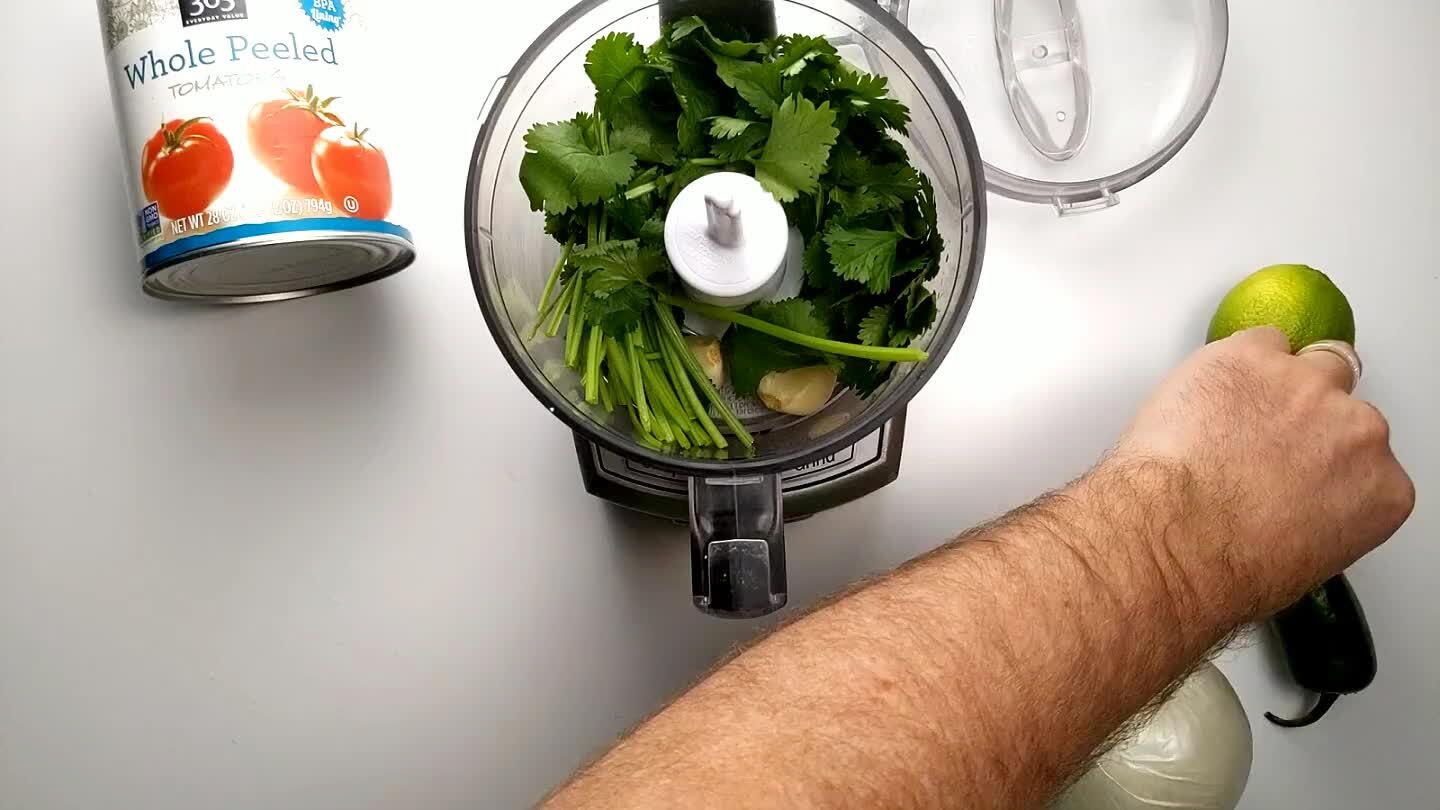 Remove the stem and seeds from the jalapeño and add it to the blender.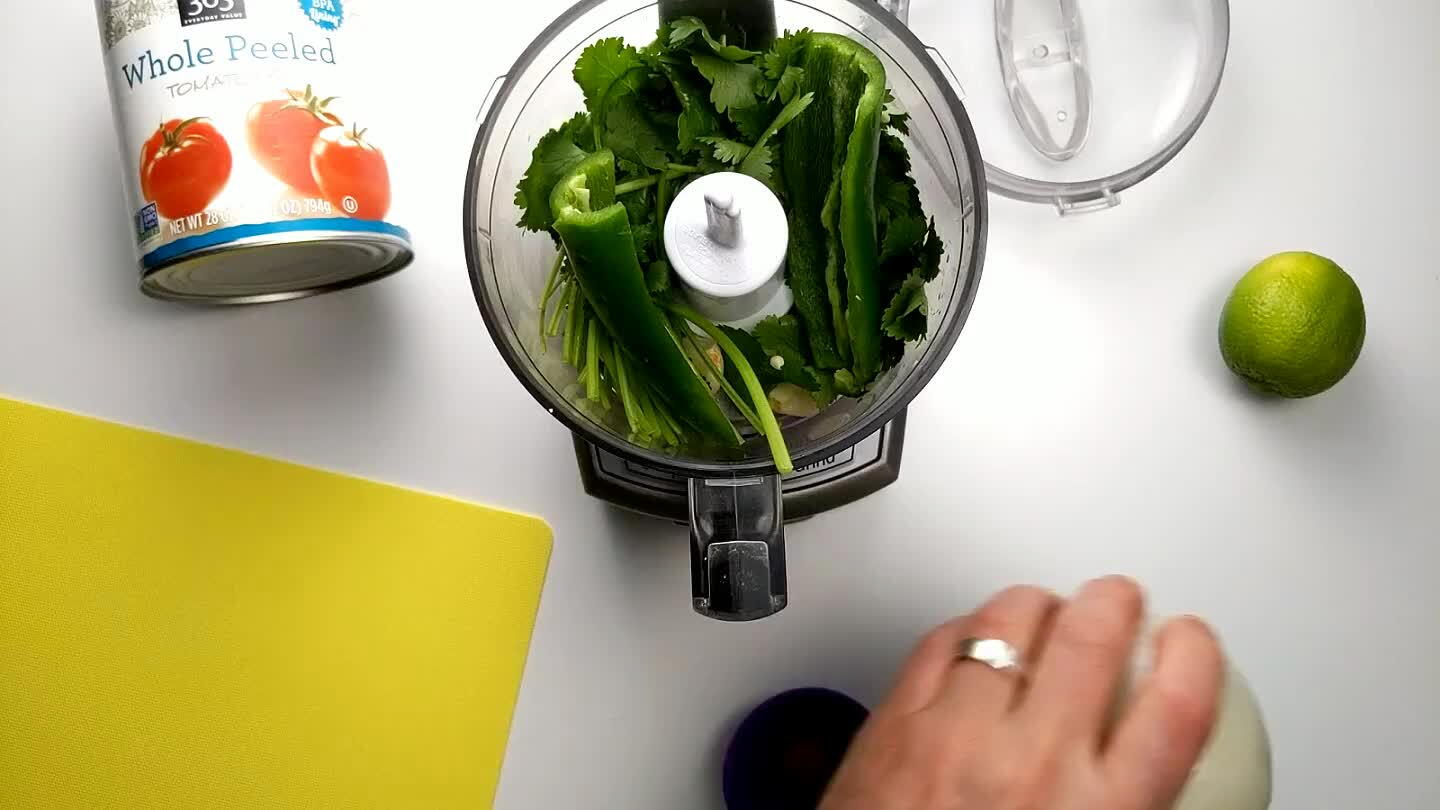 Slice the onion in half through stem and root ends. Reserve half of the onion for another use. Peel the other half and place it in the blender.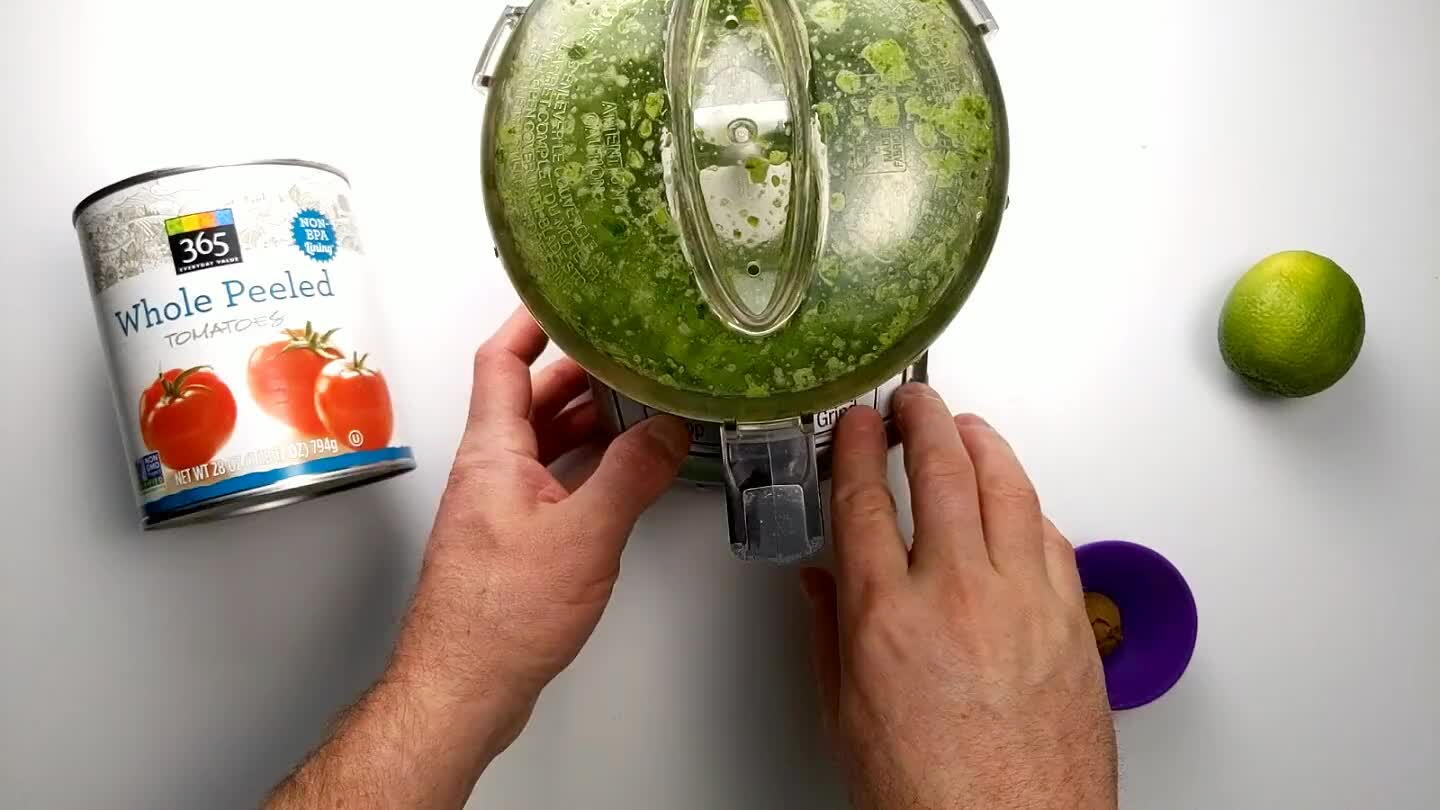 Stop the blender and add the cumin.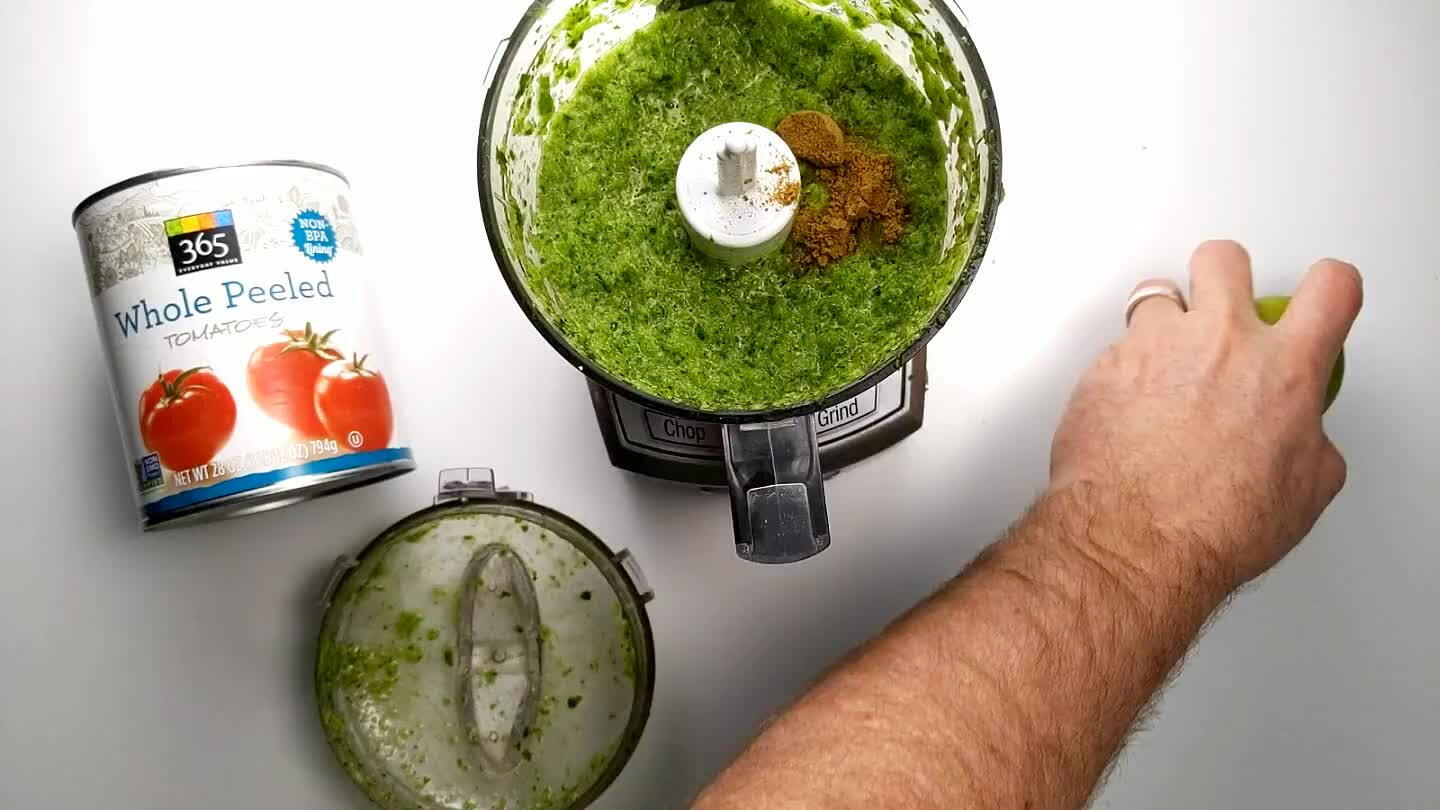 Slice the lime in half and squeeze the juice into the blender. It's a good idea to pass the juice through a strainer so you don't lose any seeds.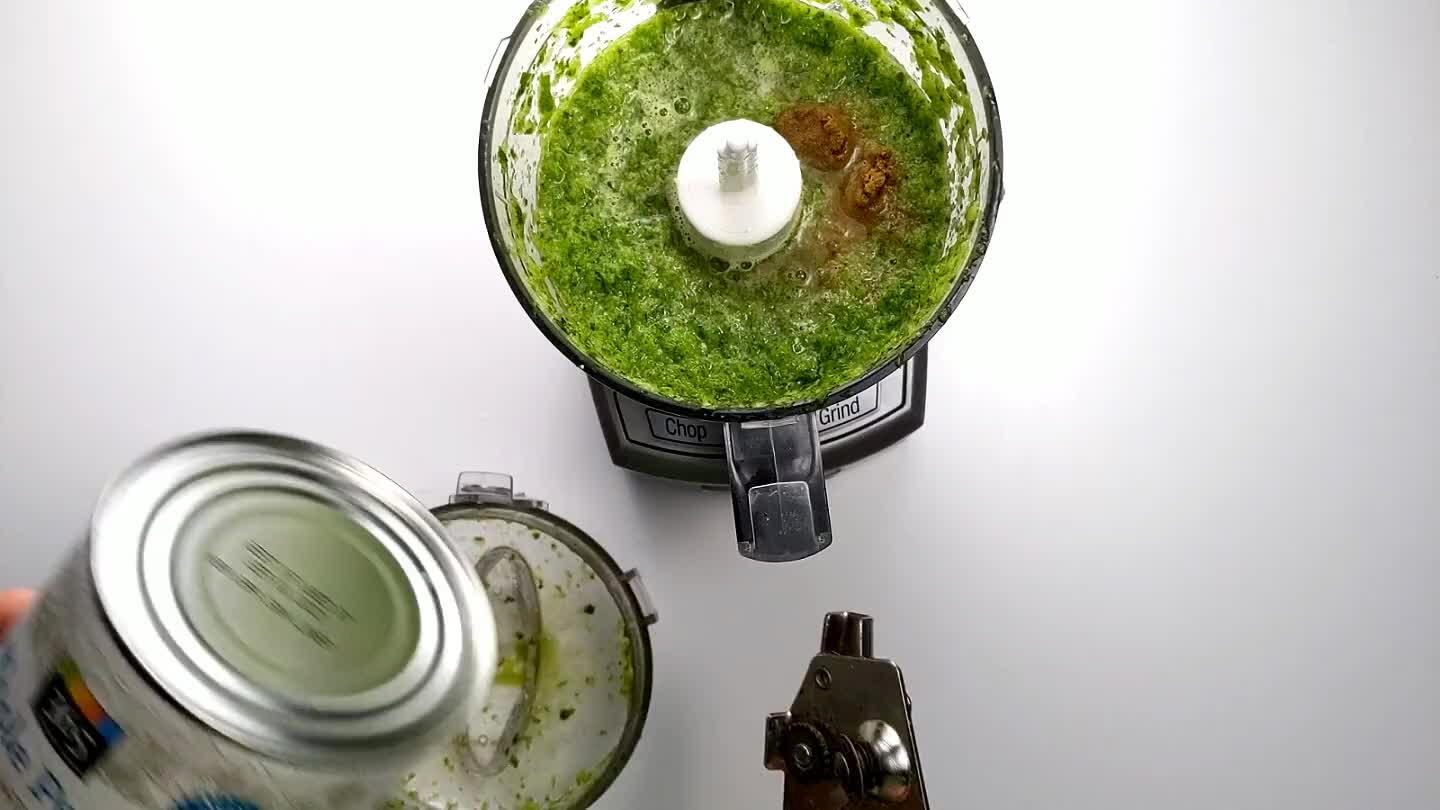 Add the whole peeled tomatoes.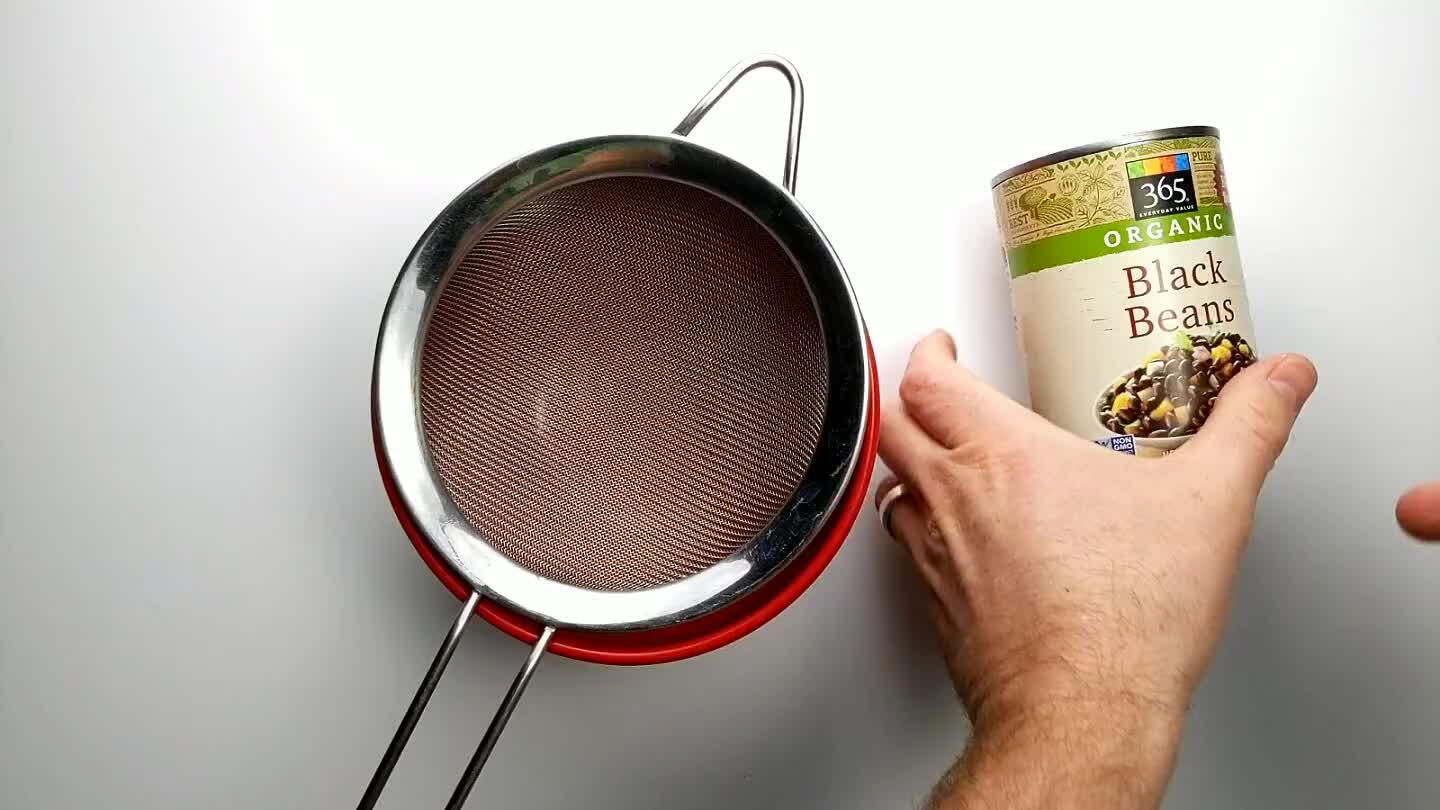 Strain and rinse the black beans and discard the packing liquid.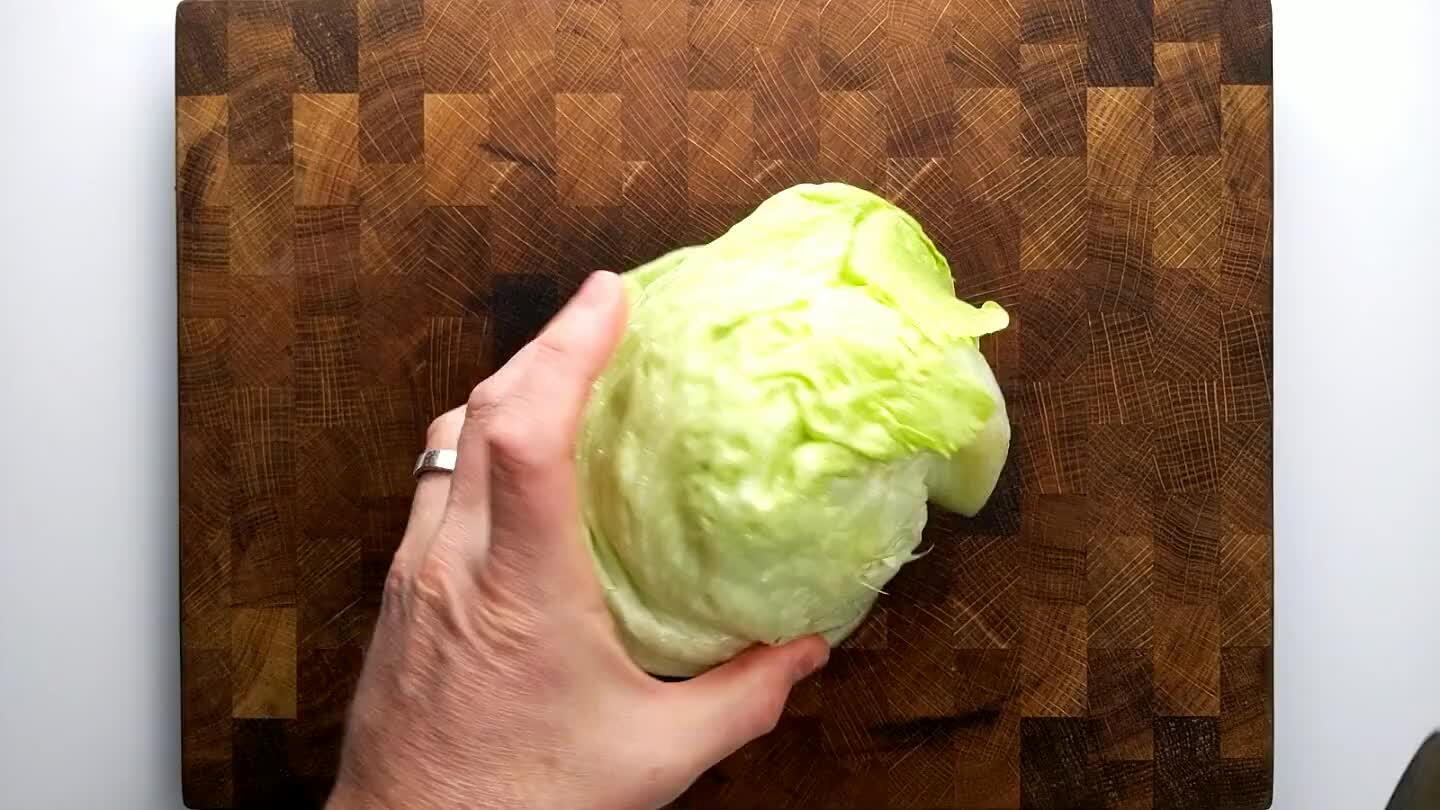 Slice the lettuce in half and remove the core. Slice thin.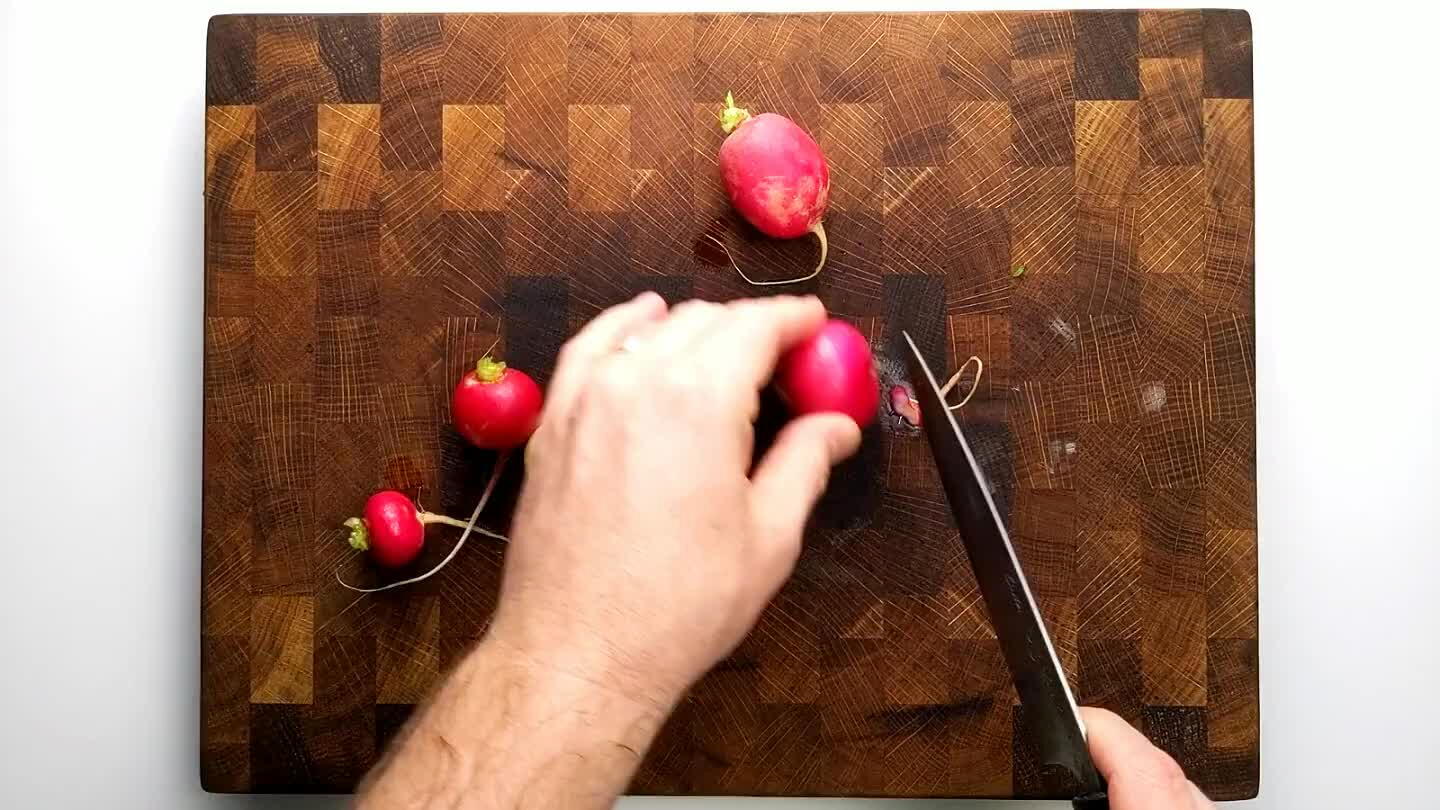 Clean the radishes. Remove and discard the radish greens and slice the radishes into wedges.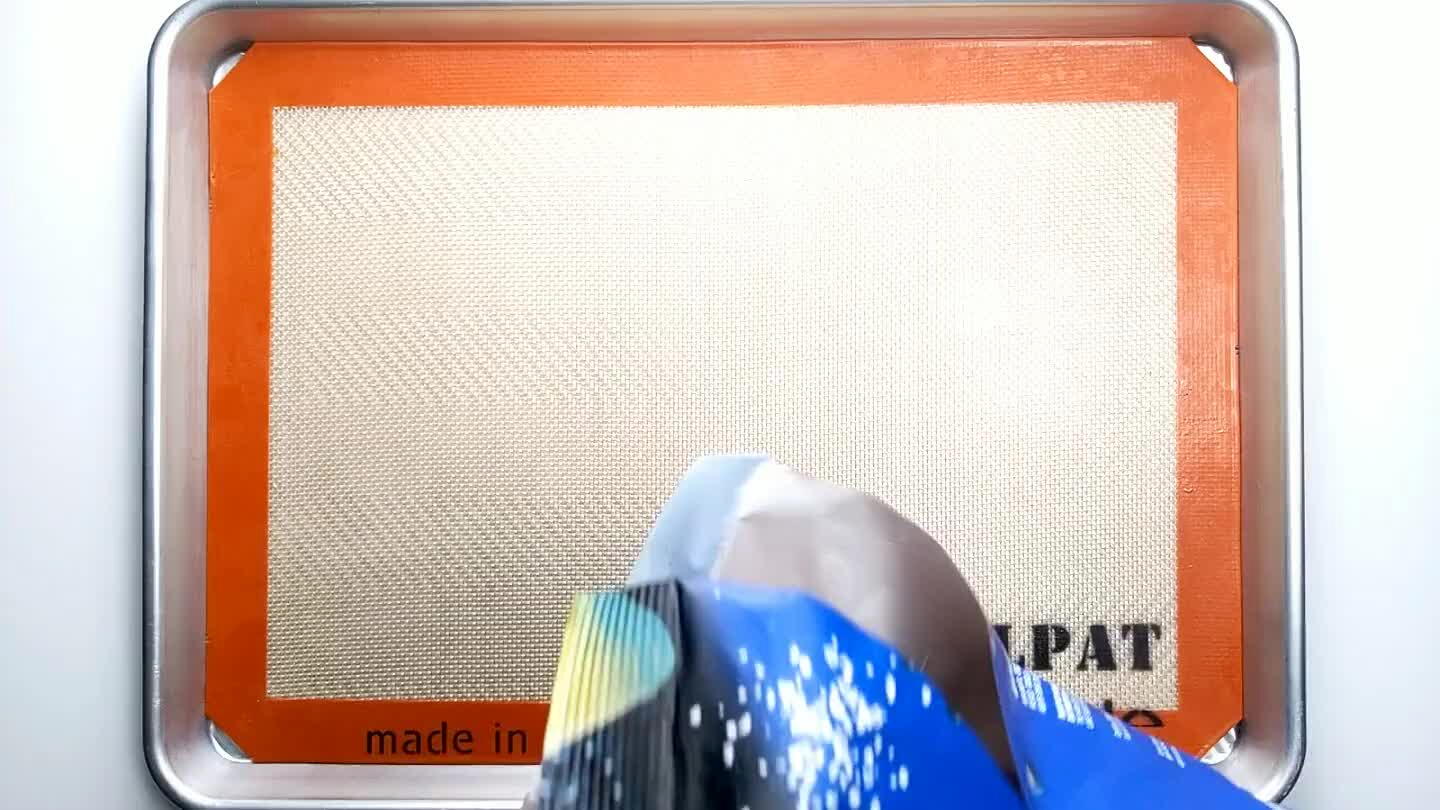 Spread an even layer of chips on a parchment-lined or silpat-lined baking tray.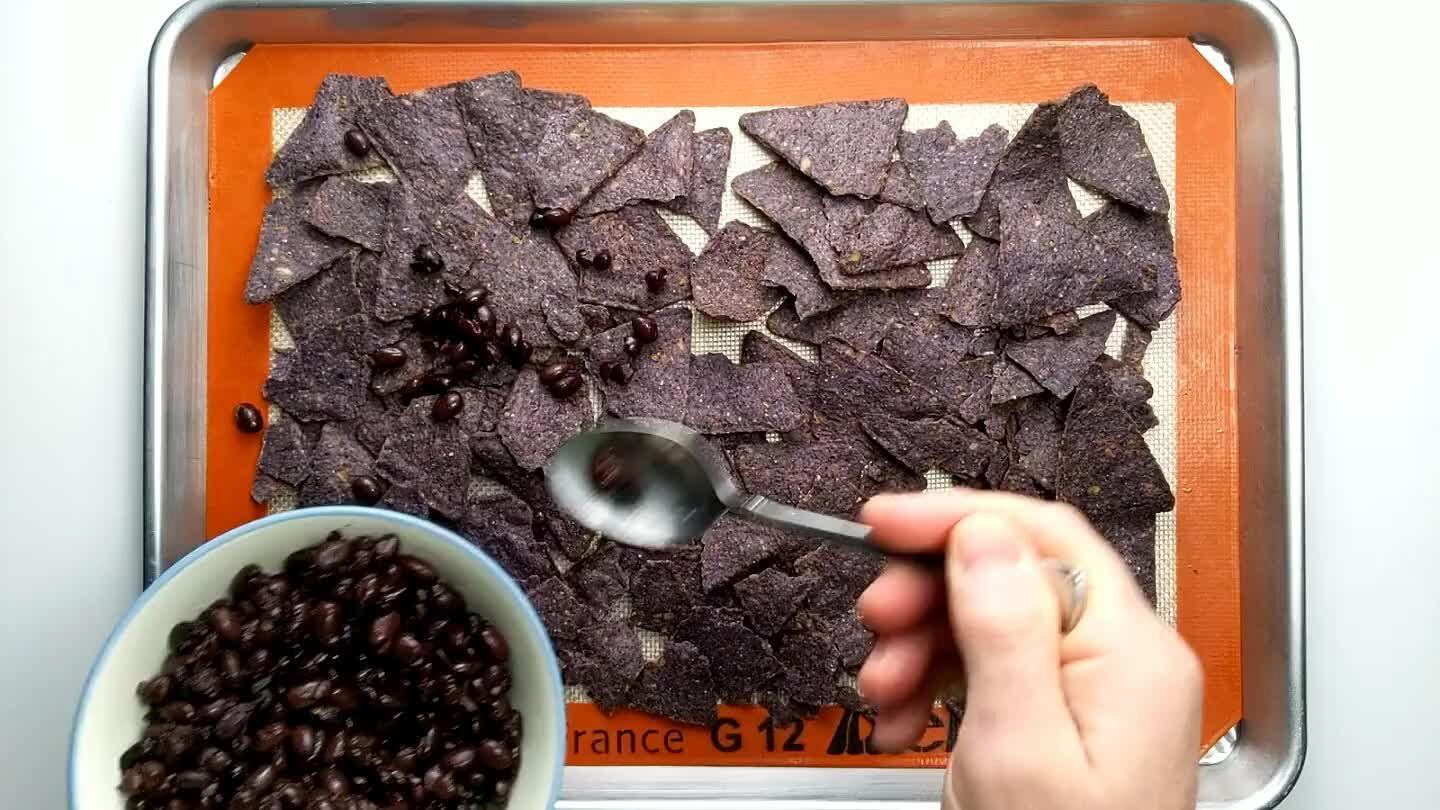 Top with about 1/2 of the black beans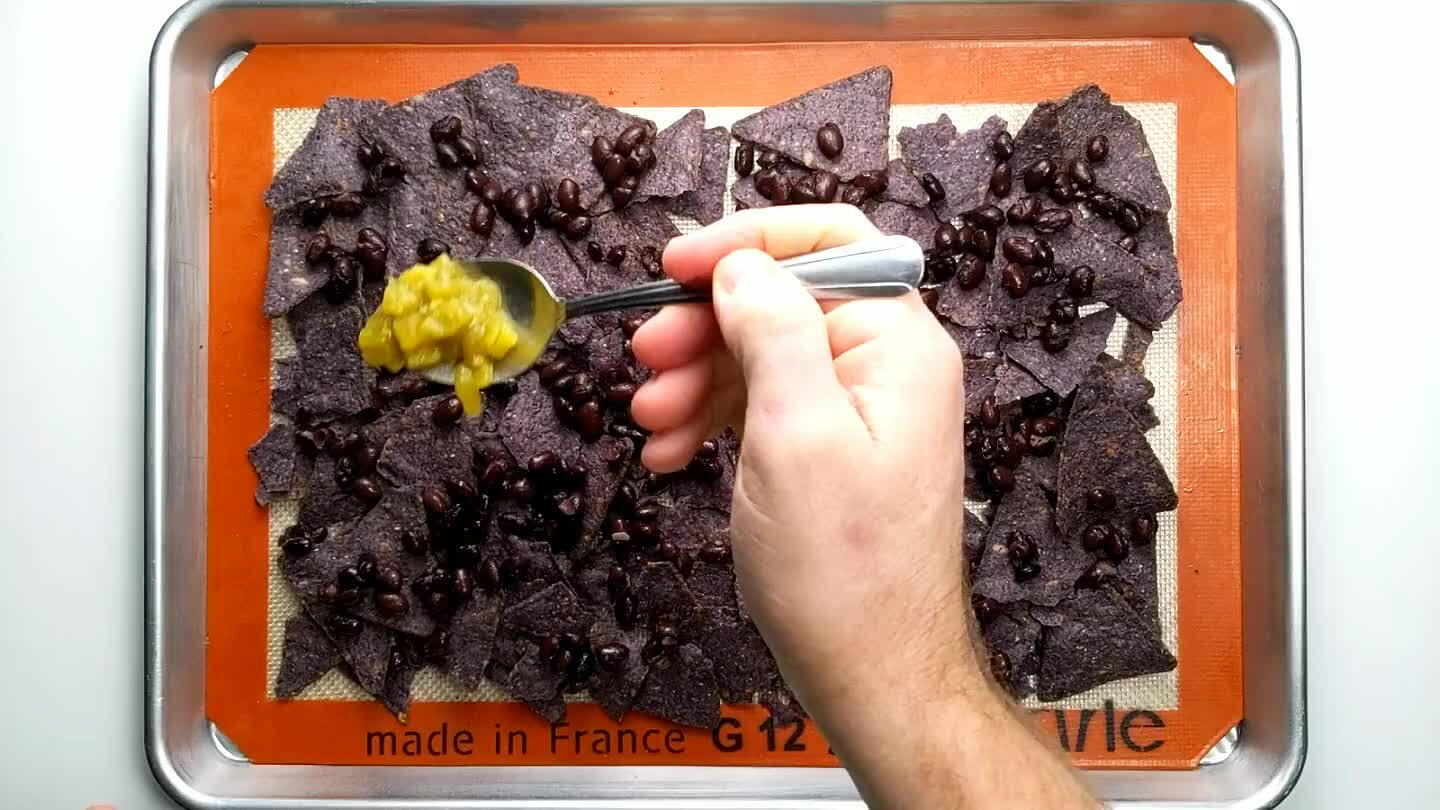 Add about half of the green chiles.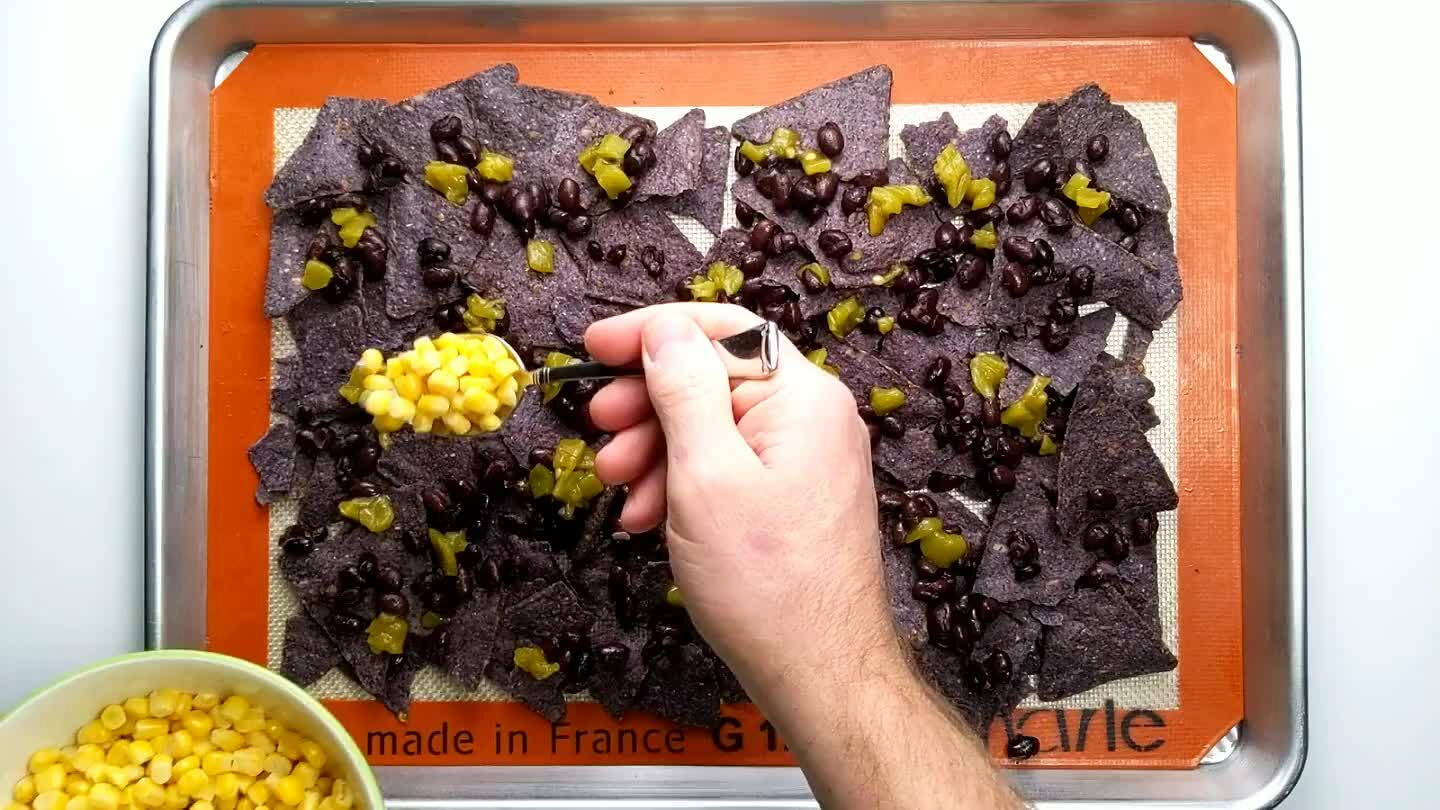 Scatter about 1/2 of the corn on top.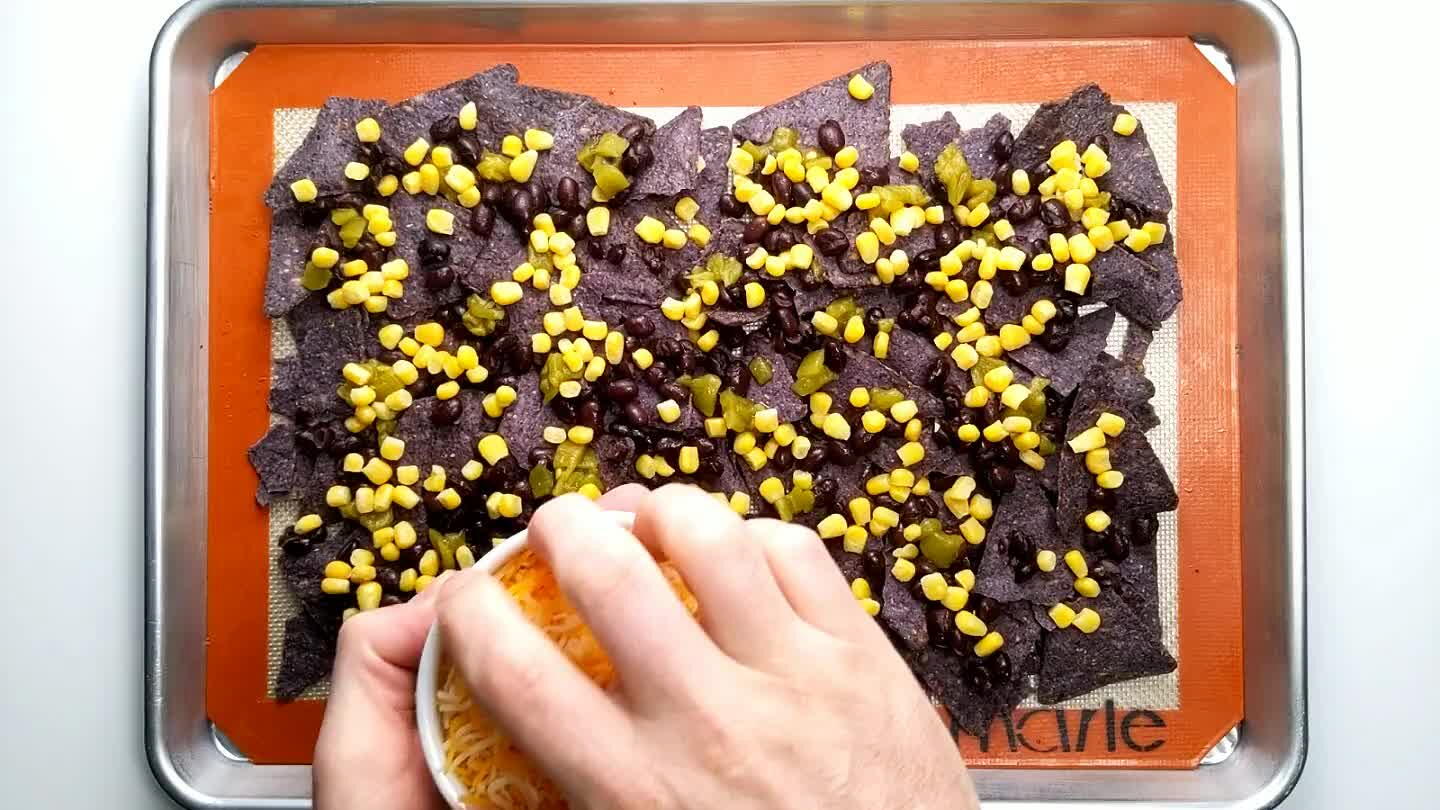 Scatter with shredded cheese.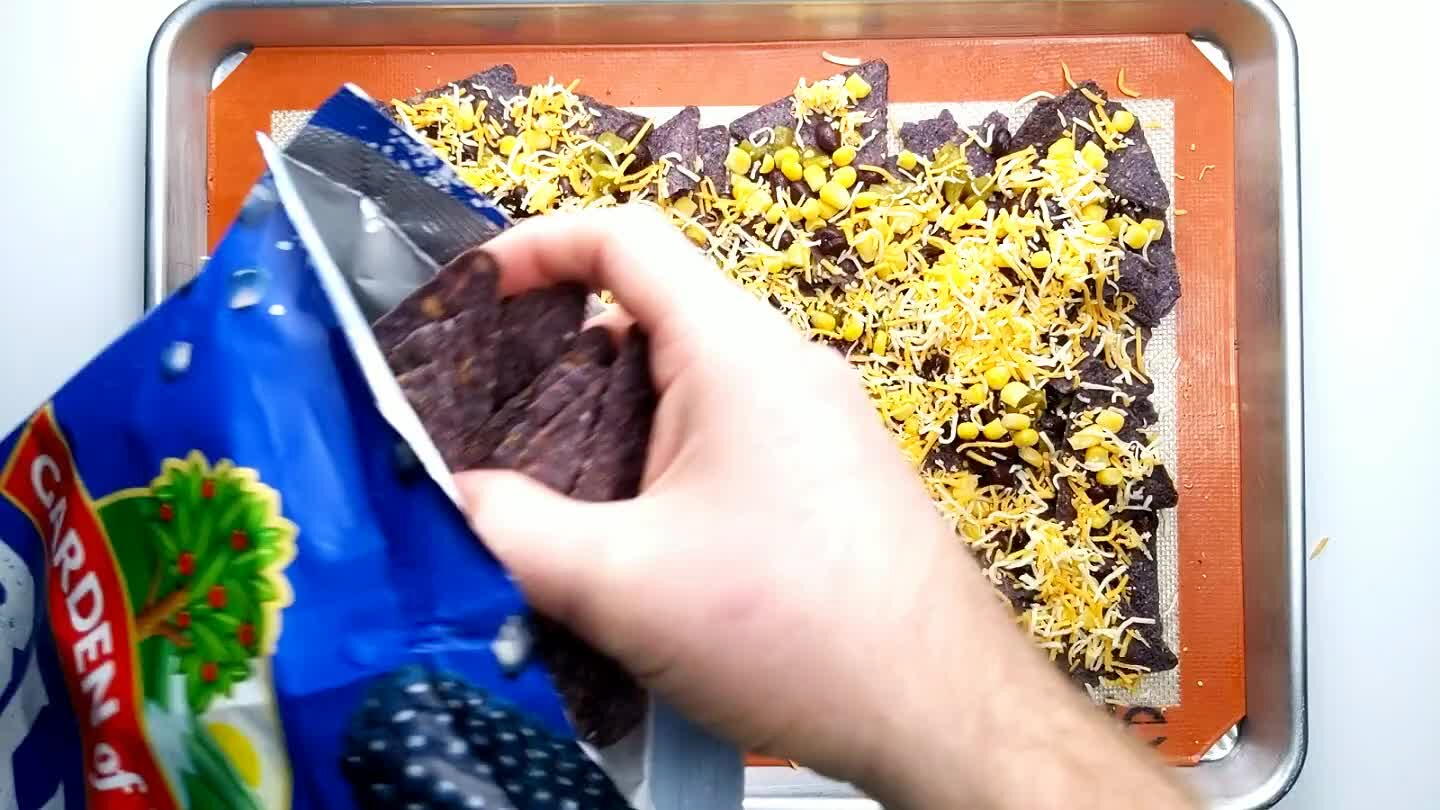 Repeat with a second layer of chips, black beans, green chiles, corn and shredded cheese.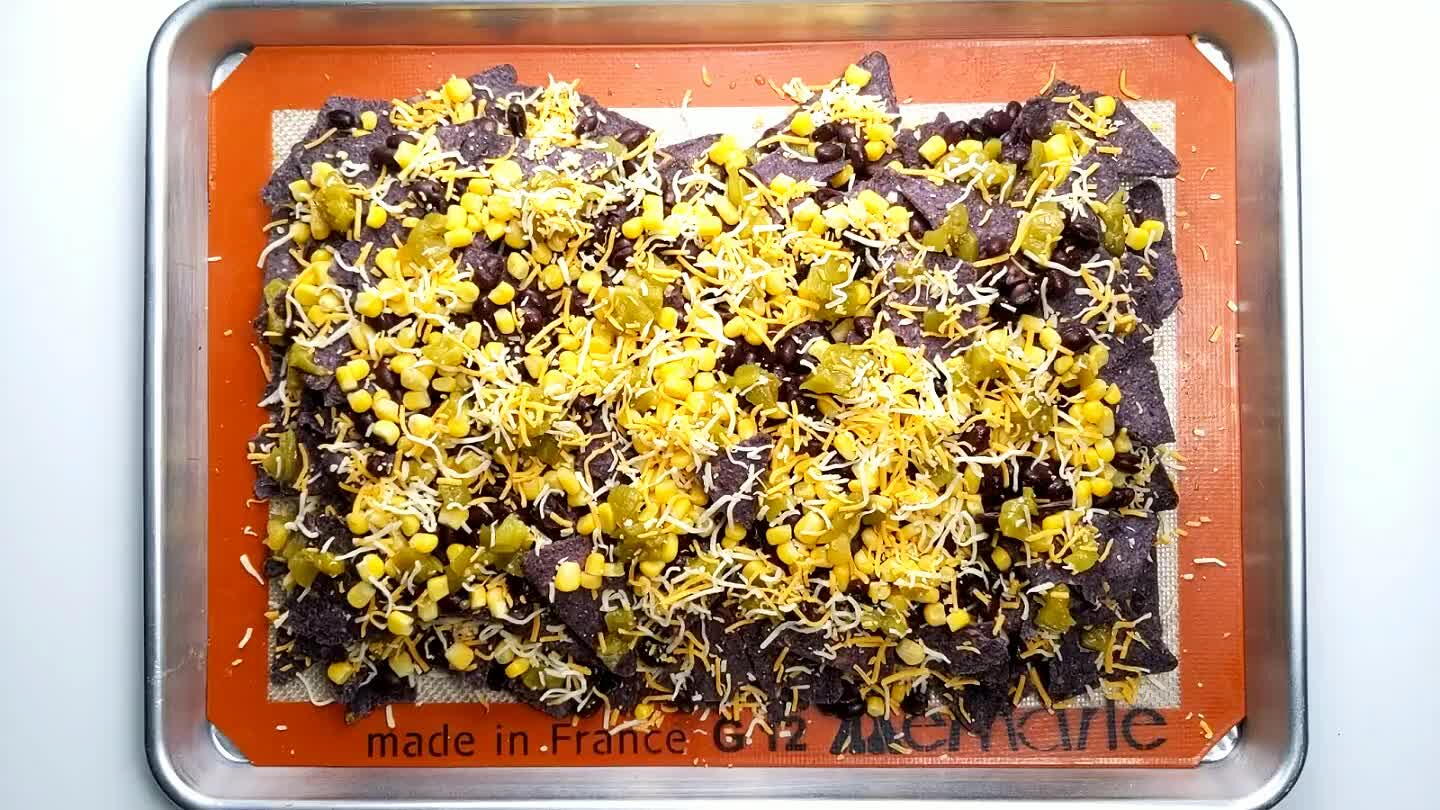 Put the baking sheet in the oven for about 10 minutes, just long enough to melt the cheese.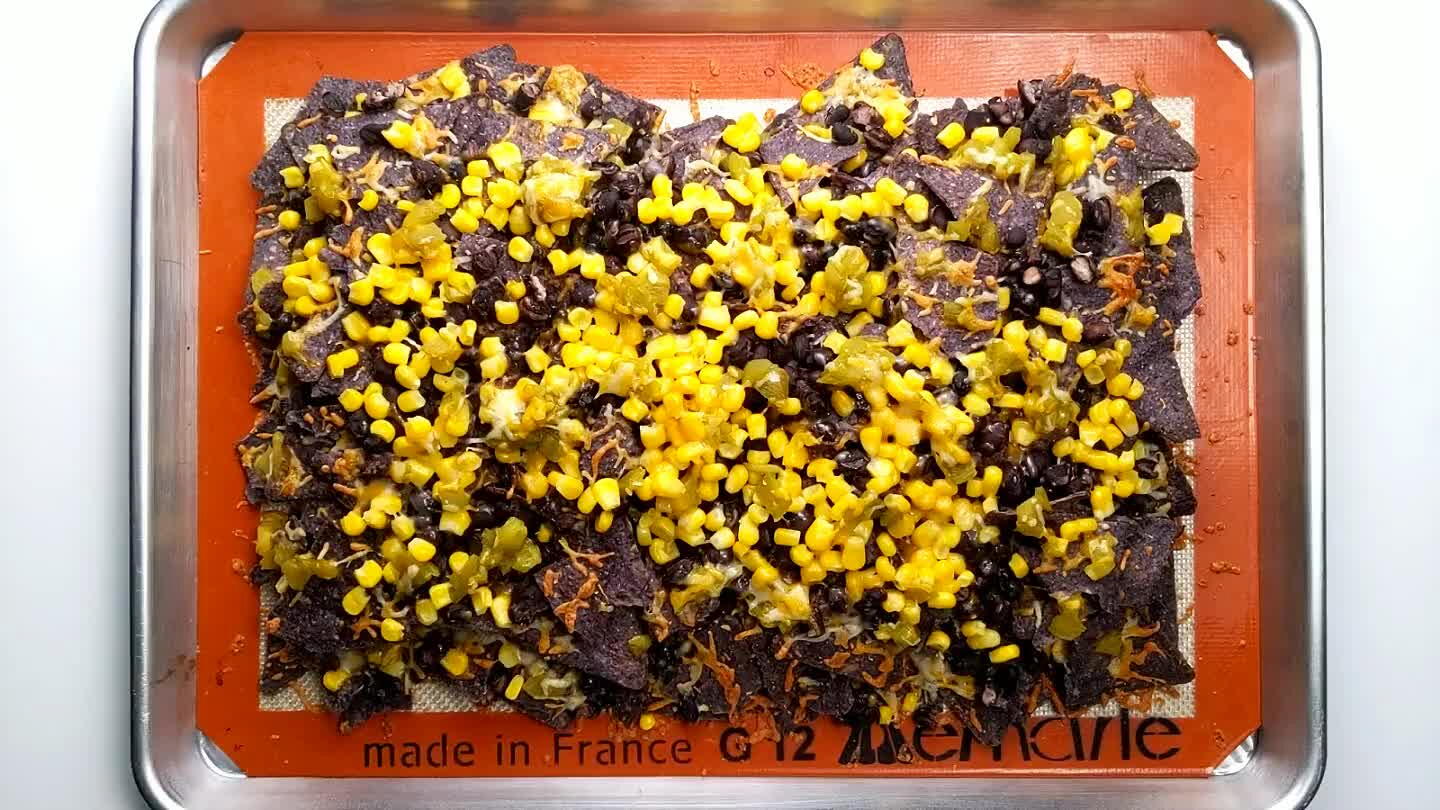 Top with salsa.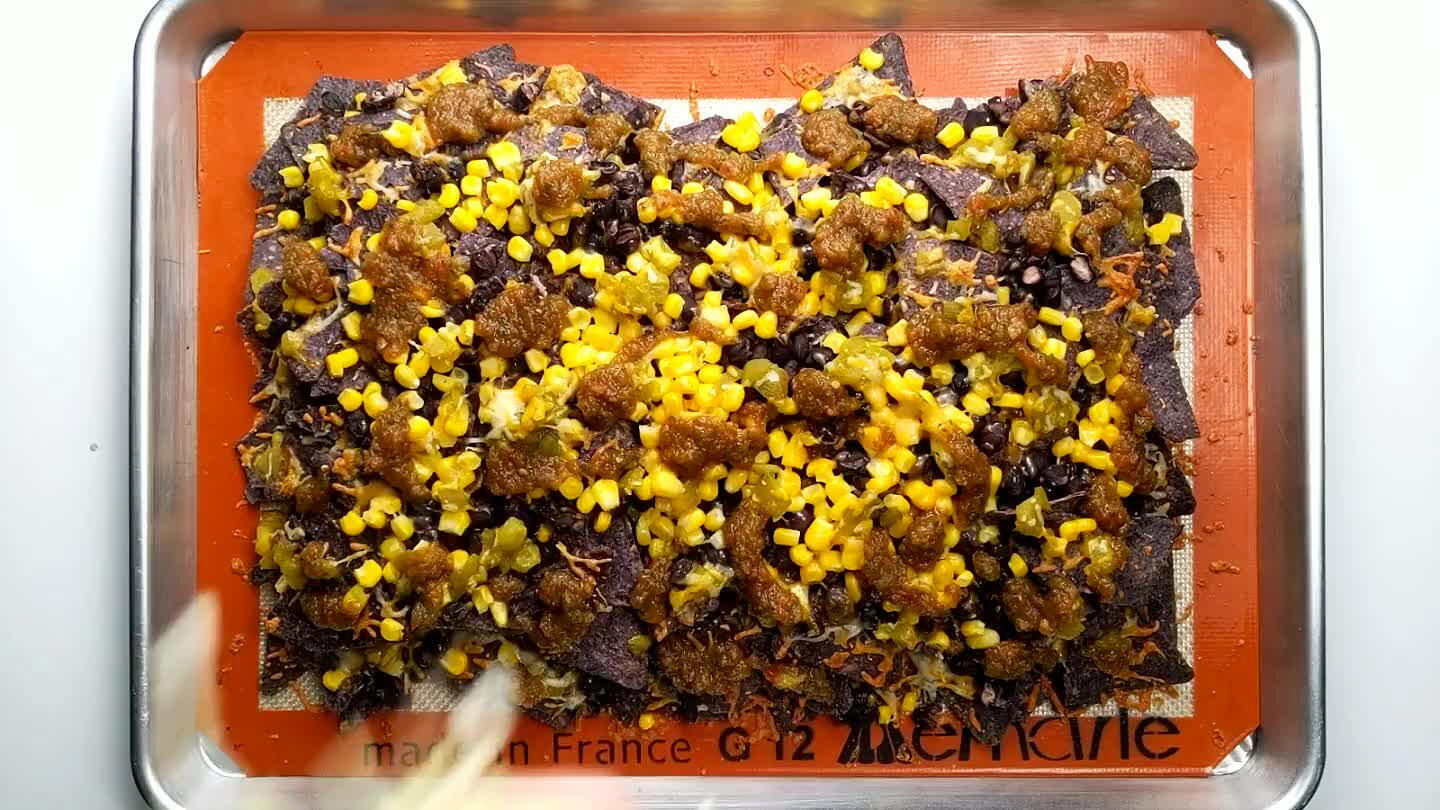 Add some shredded lettuce.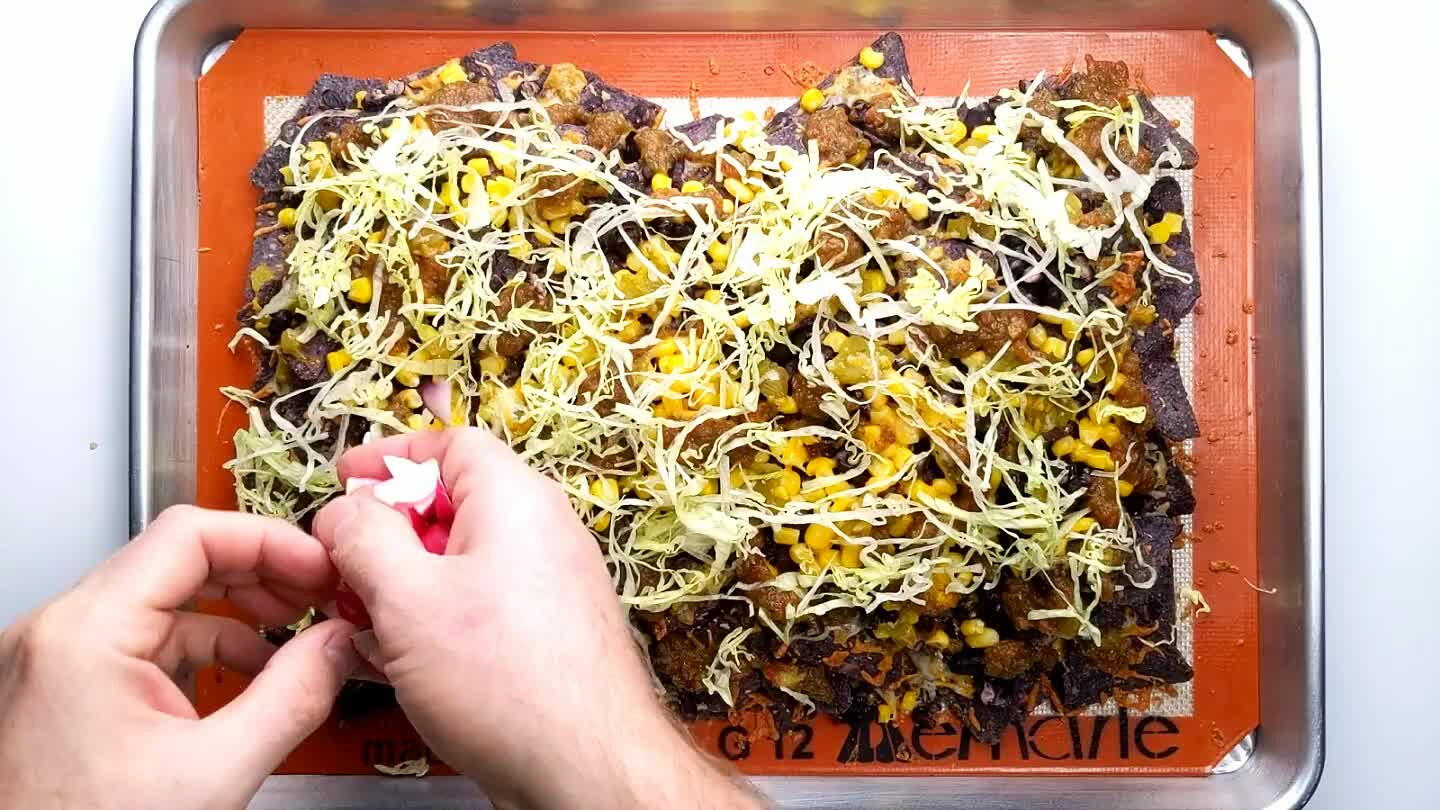 Scatter some radish wedges on top and serve.