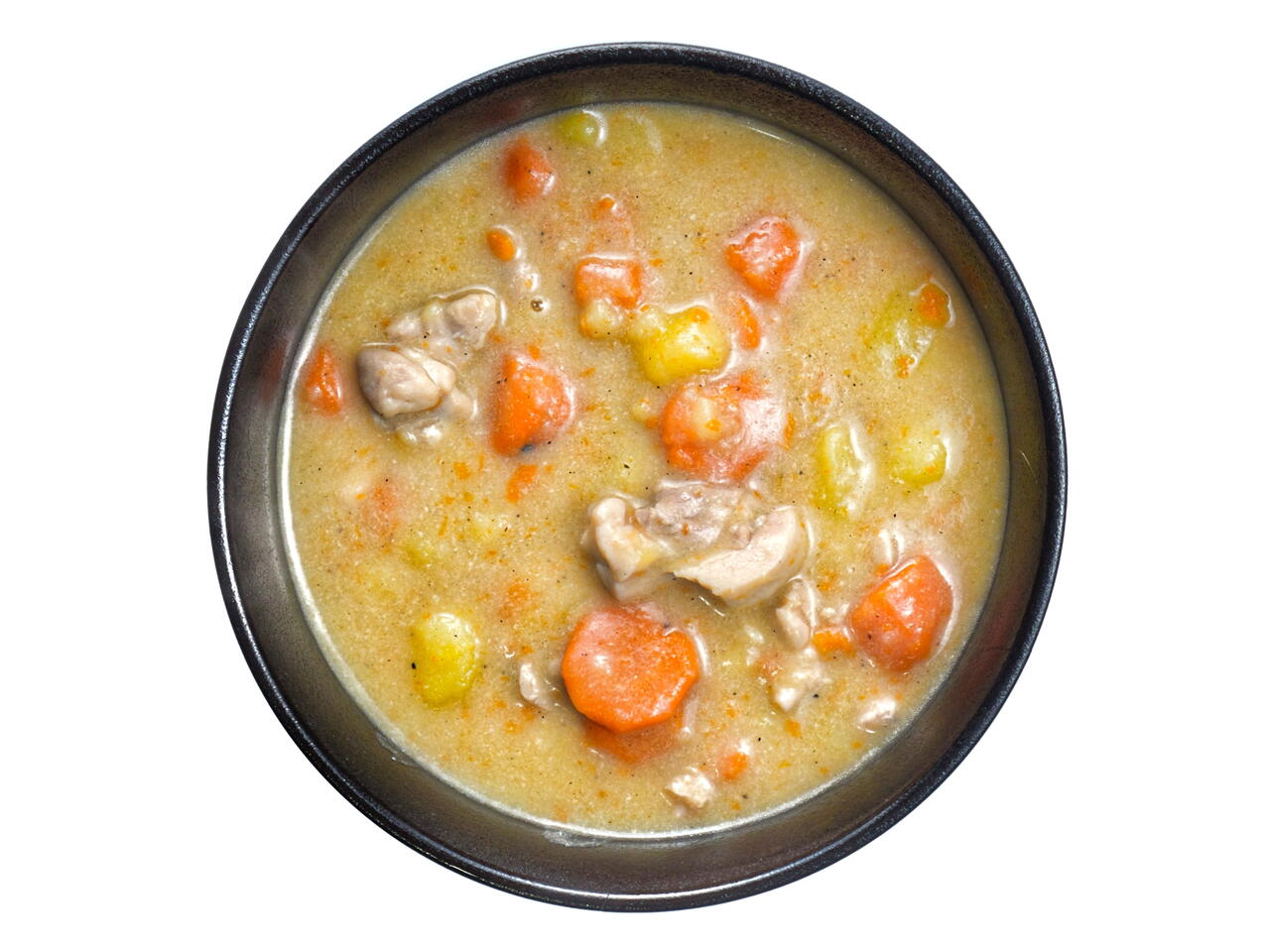 What you will need
3 Carrots
1 Potato
1 lb boneless skinless Chicken Thighs
2 Tbsp Butter
2 Tbsp AP Flour
1 cup Milk
4 cups Chicken Broth
(Nutritional facts 112 calories, 7.14 g fat, 7.08 g carbohydrates, 4.99 g protein, 25 mg cholesterol, 460 mg sodium)
How to cook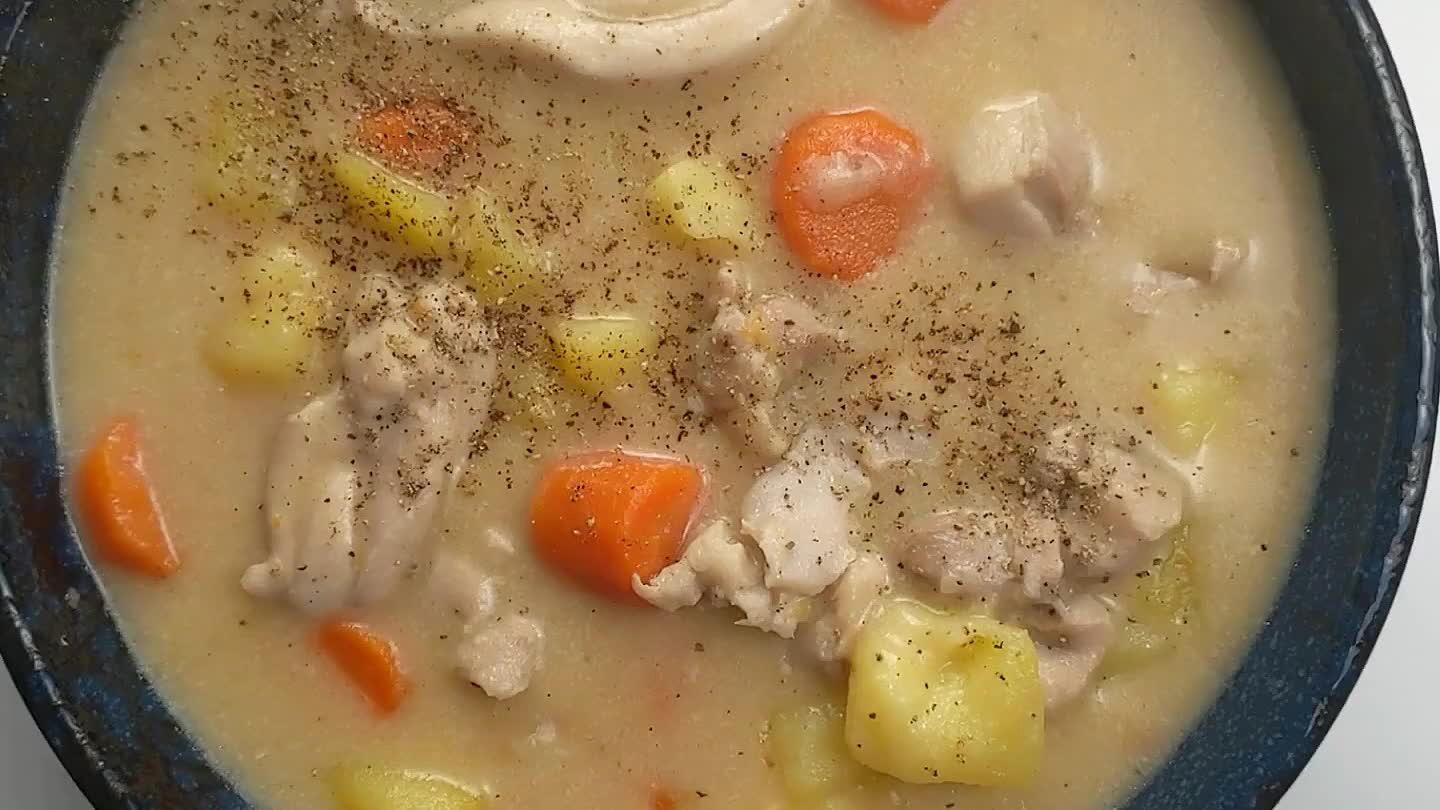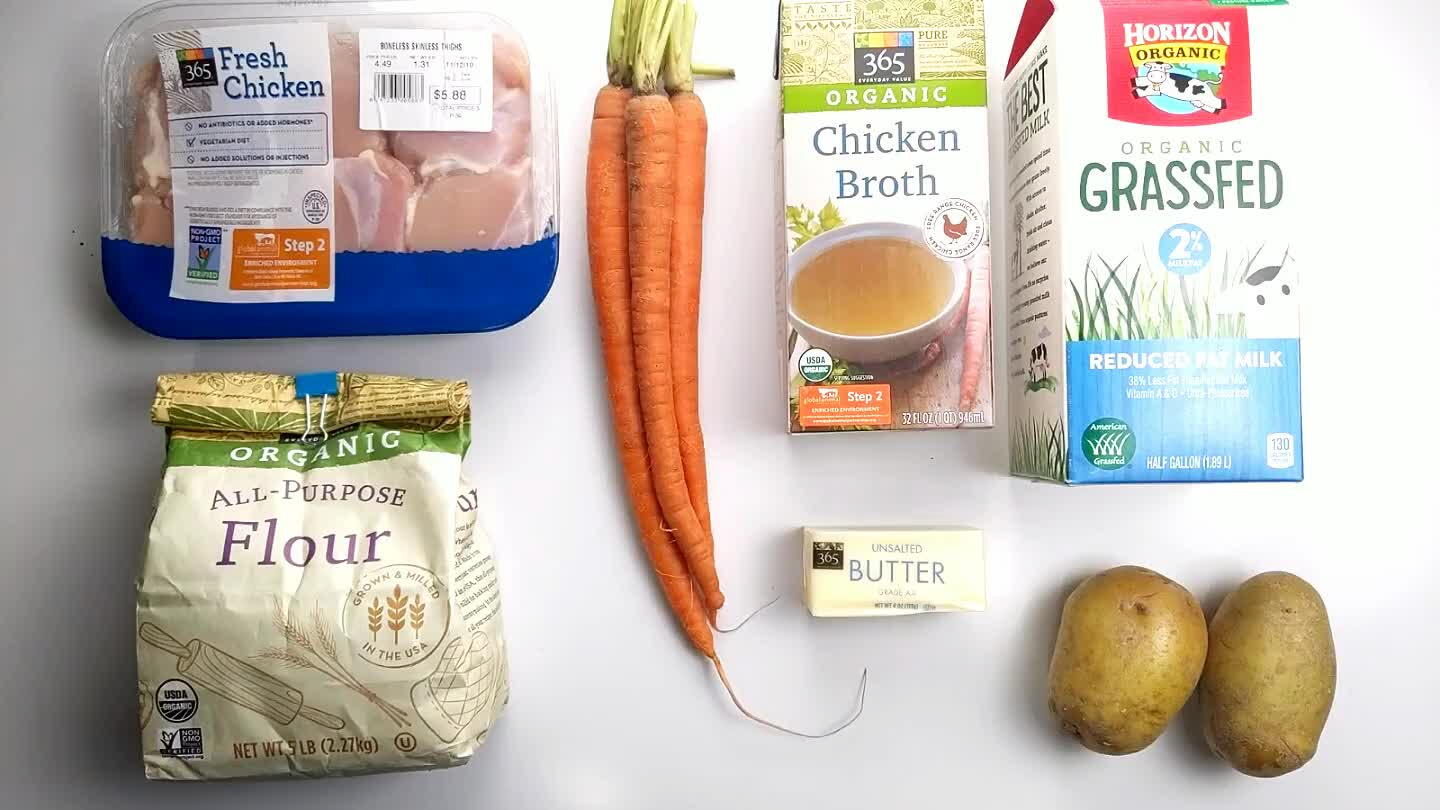 Gather ingredients.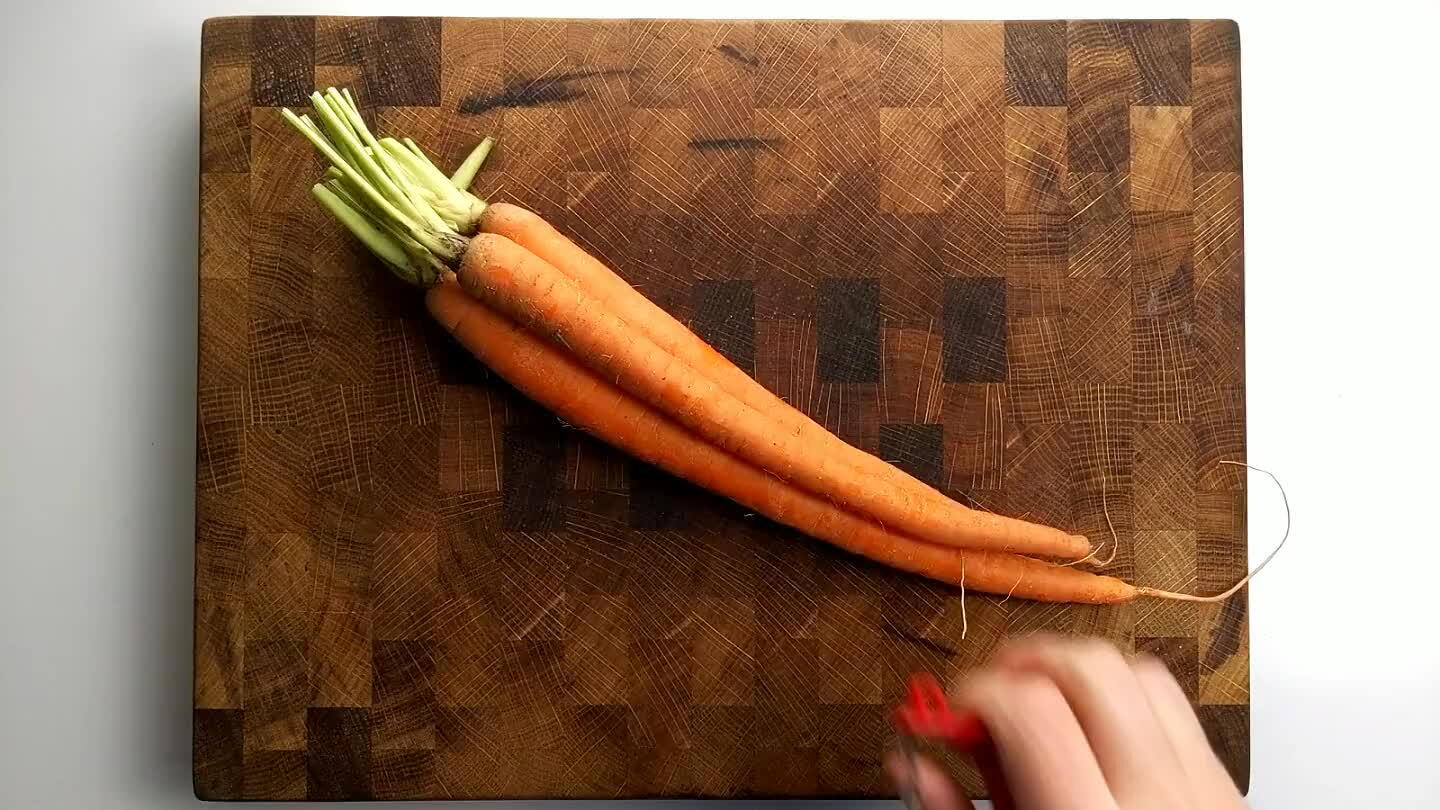 Peel the carrots. Remove the root tips and chop, rolling as you chop. This is called a roll cut and it just randomizes the shape of the carrot a little to make things more interesting. It also tends to help you keep the carrot chunks at similar sizes if you do it right.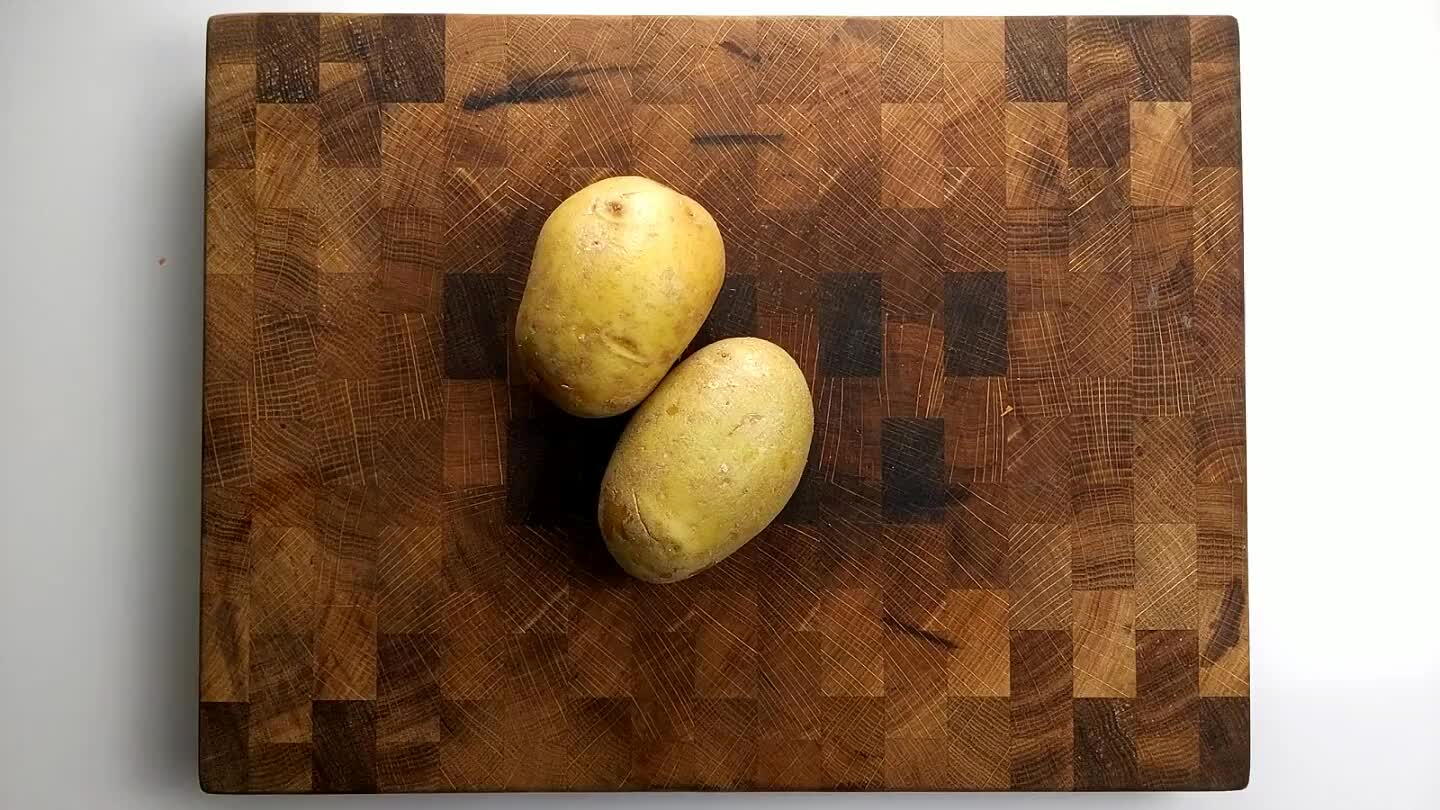 Peel the potatoes and cut to a medium dice (around 3/4").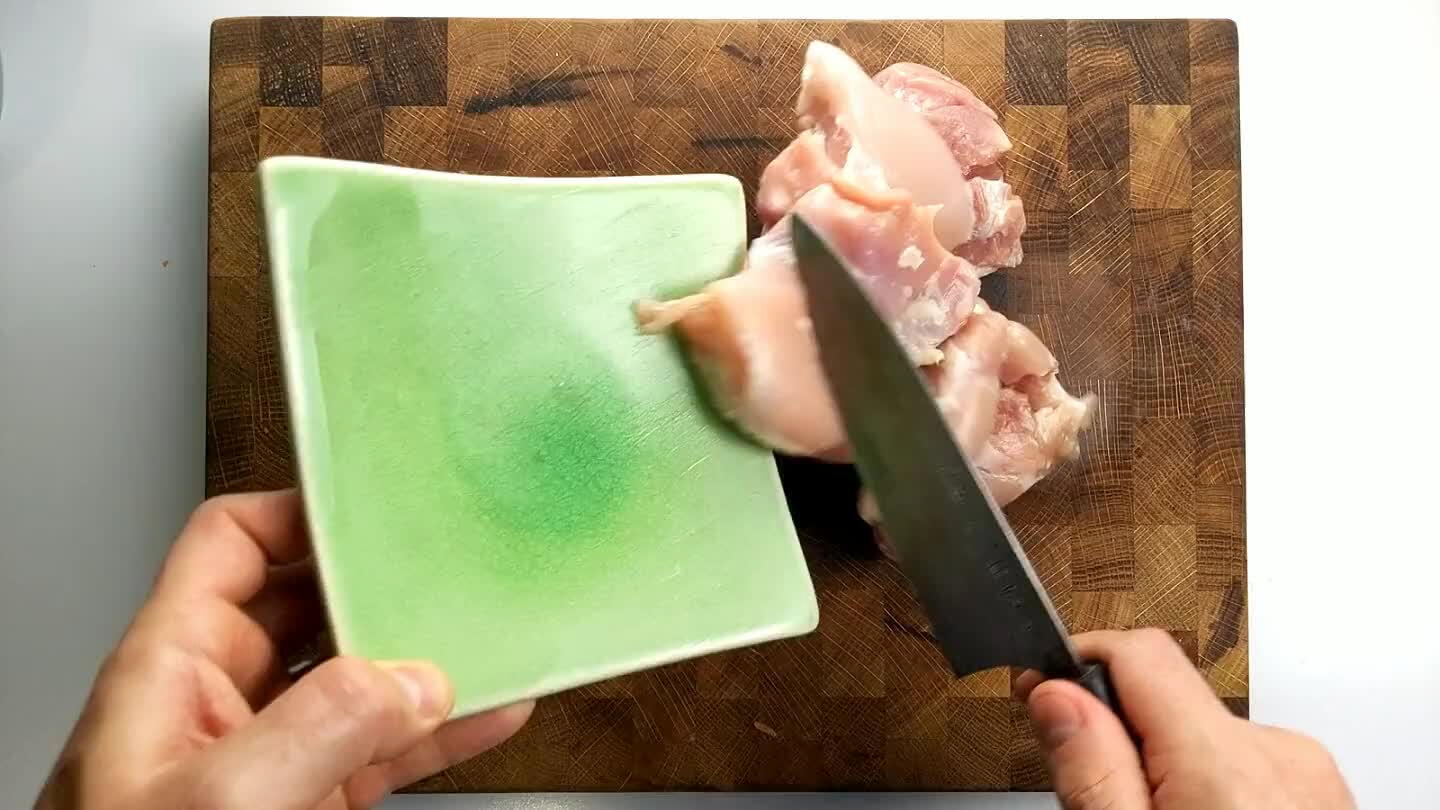 chop up the chicken thighs into bite-sized strips.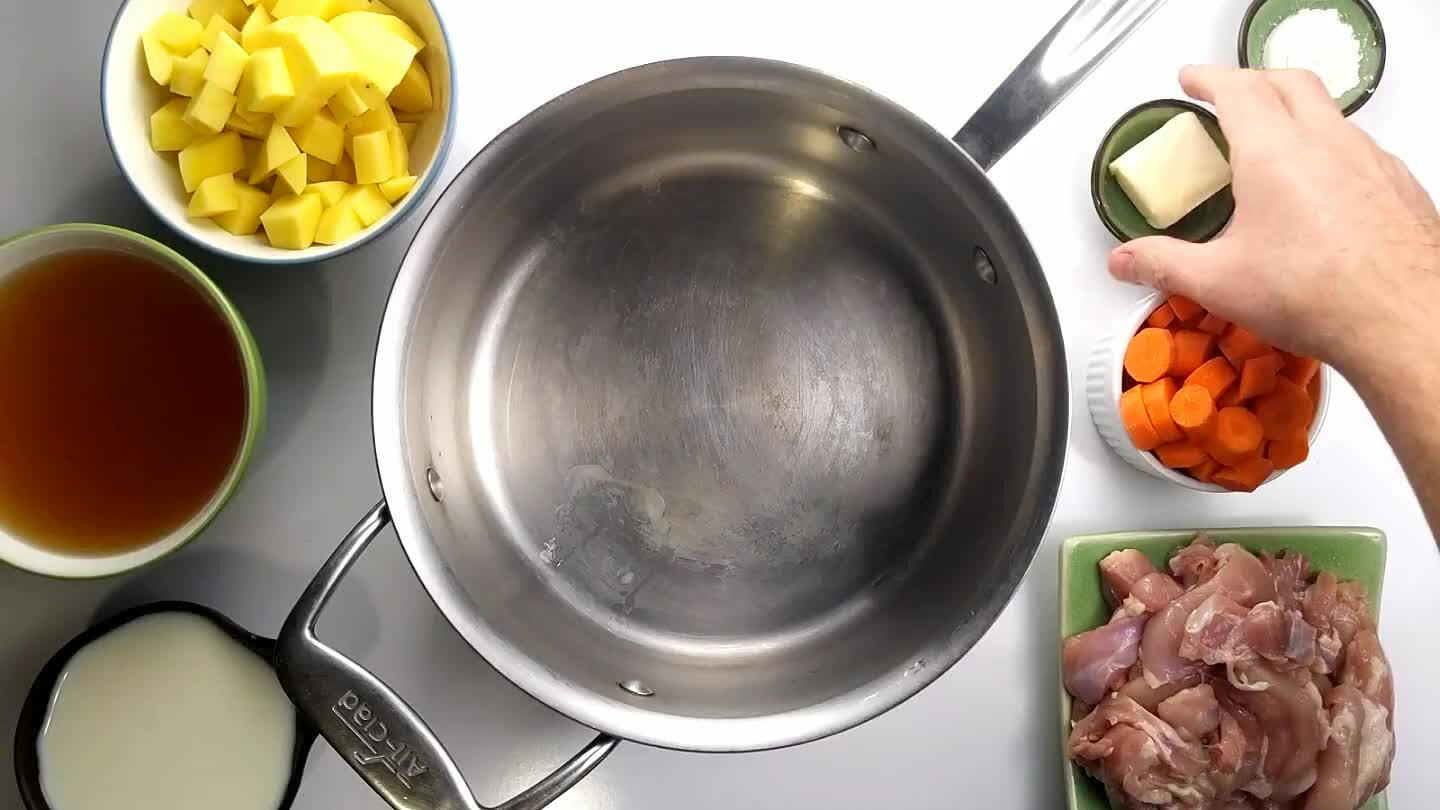 In a soup pot over medium-low heat, melt the butter.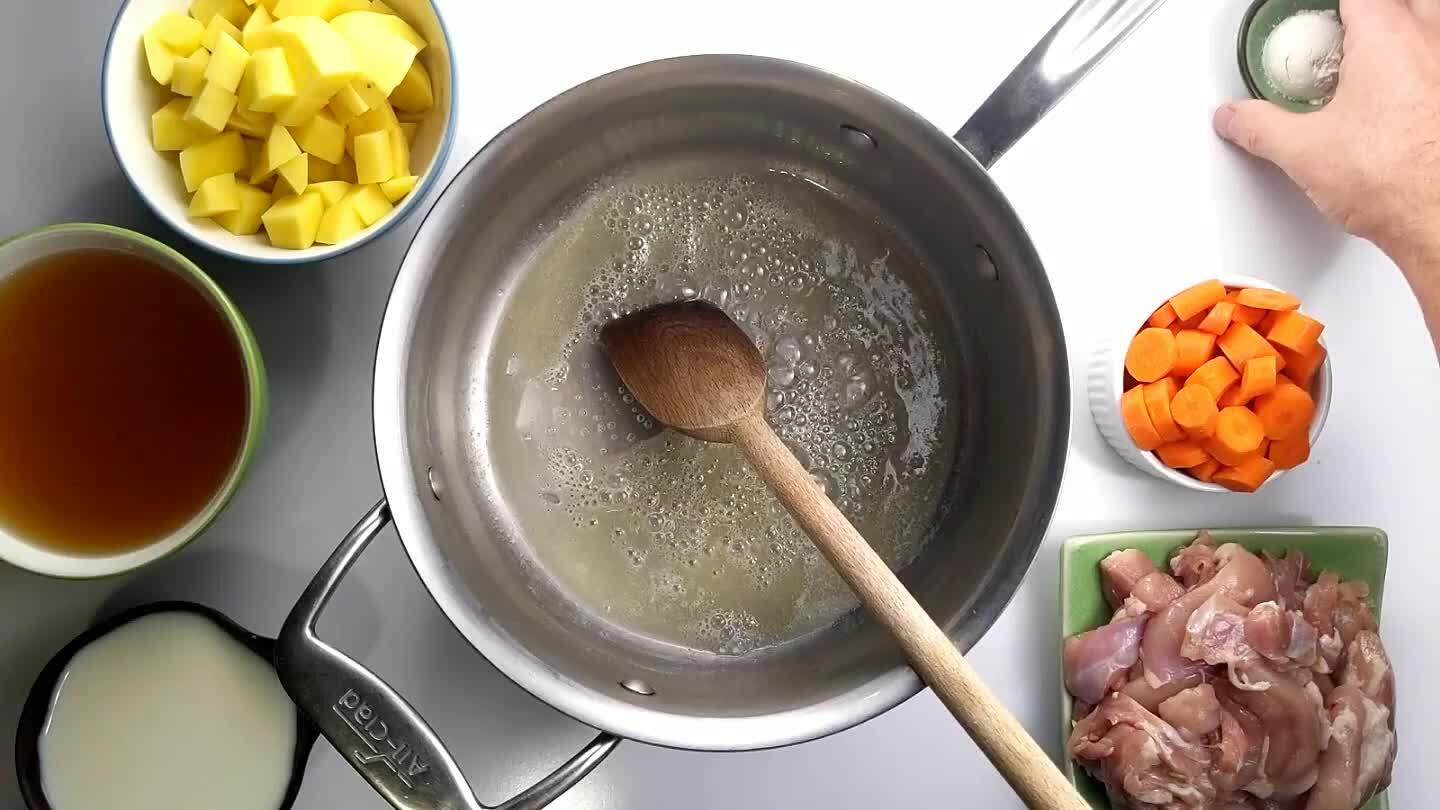 Stir in the flour.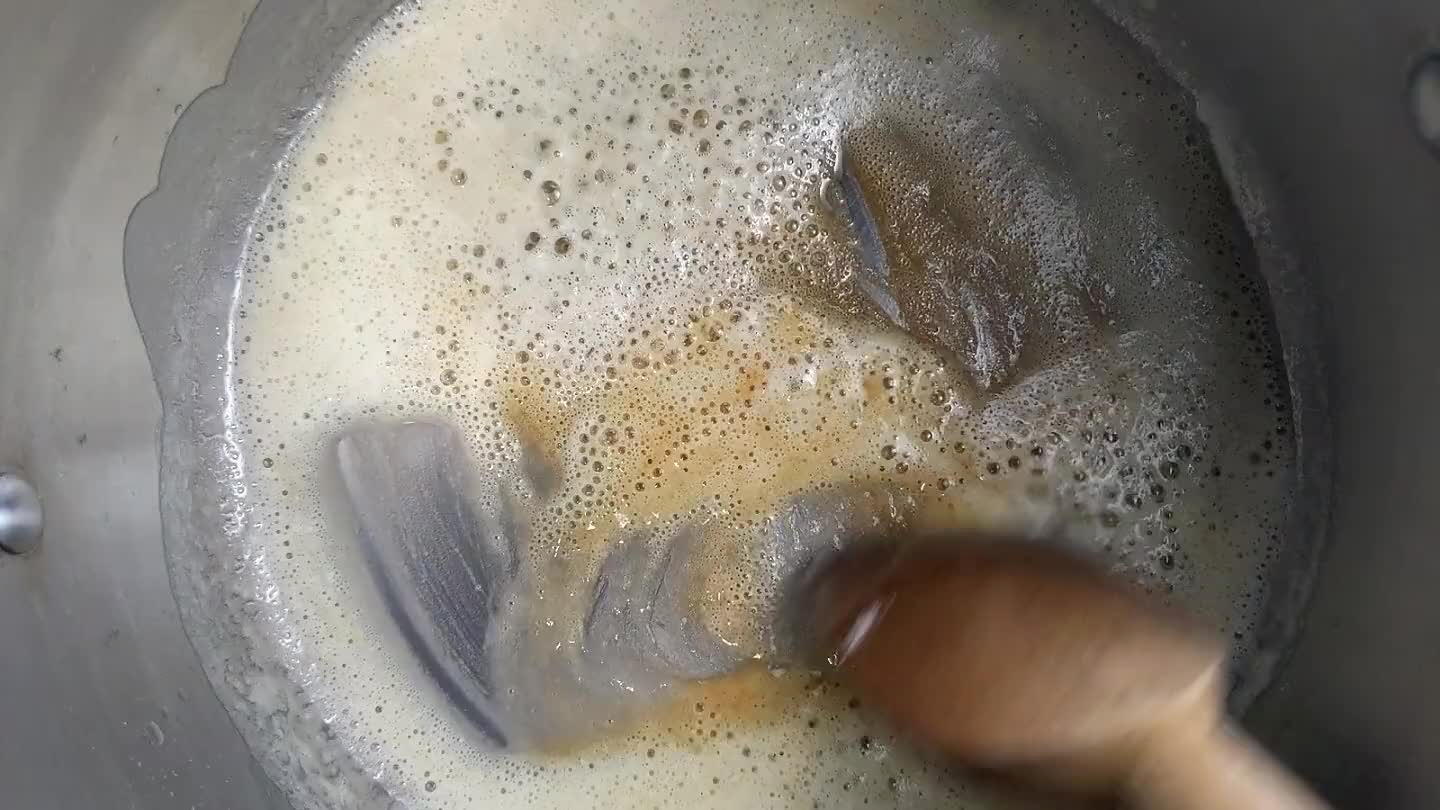 Stir continuously over heat until the flour toasts, taking on a reddish-brown color.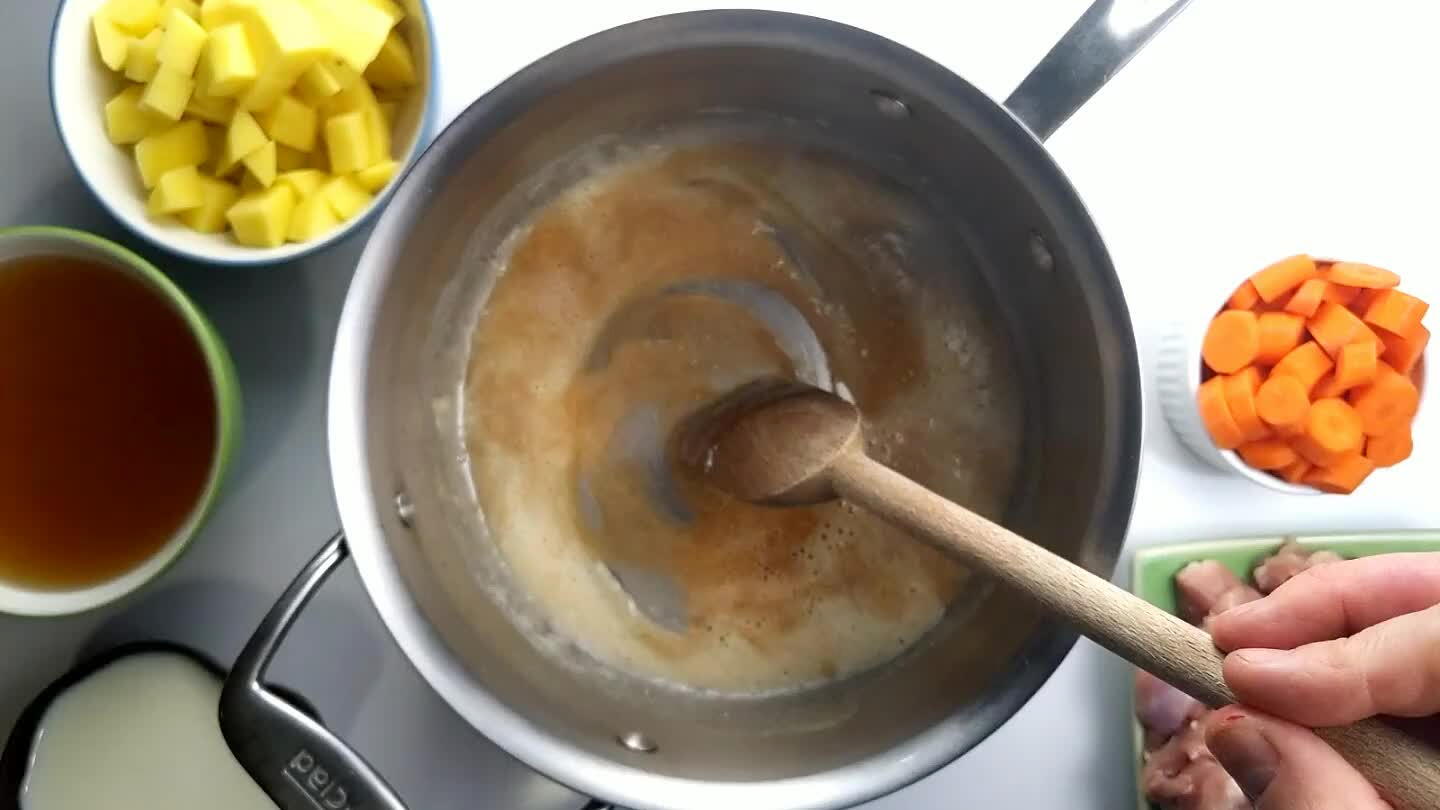 Stir in the milk. Increase to high heat and bring the liquid to a simmer.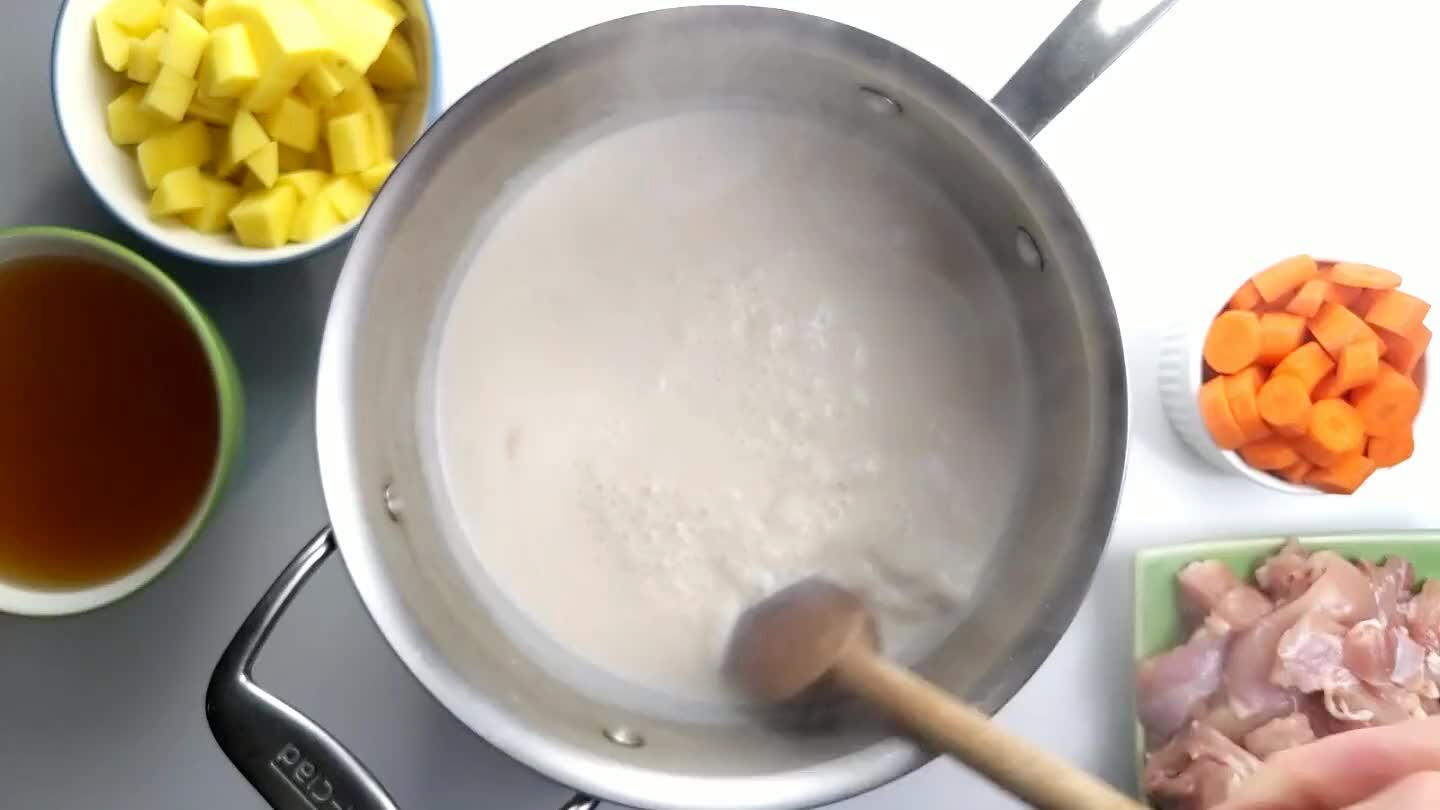 Add the chicken broth.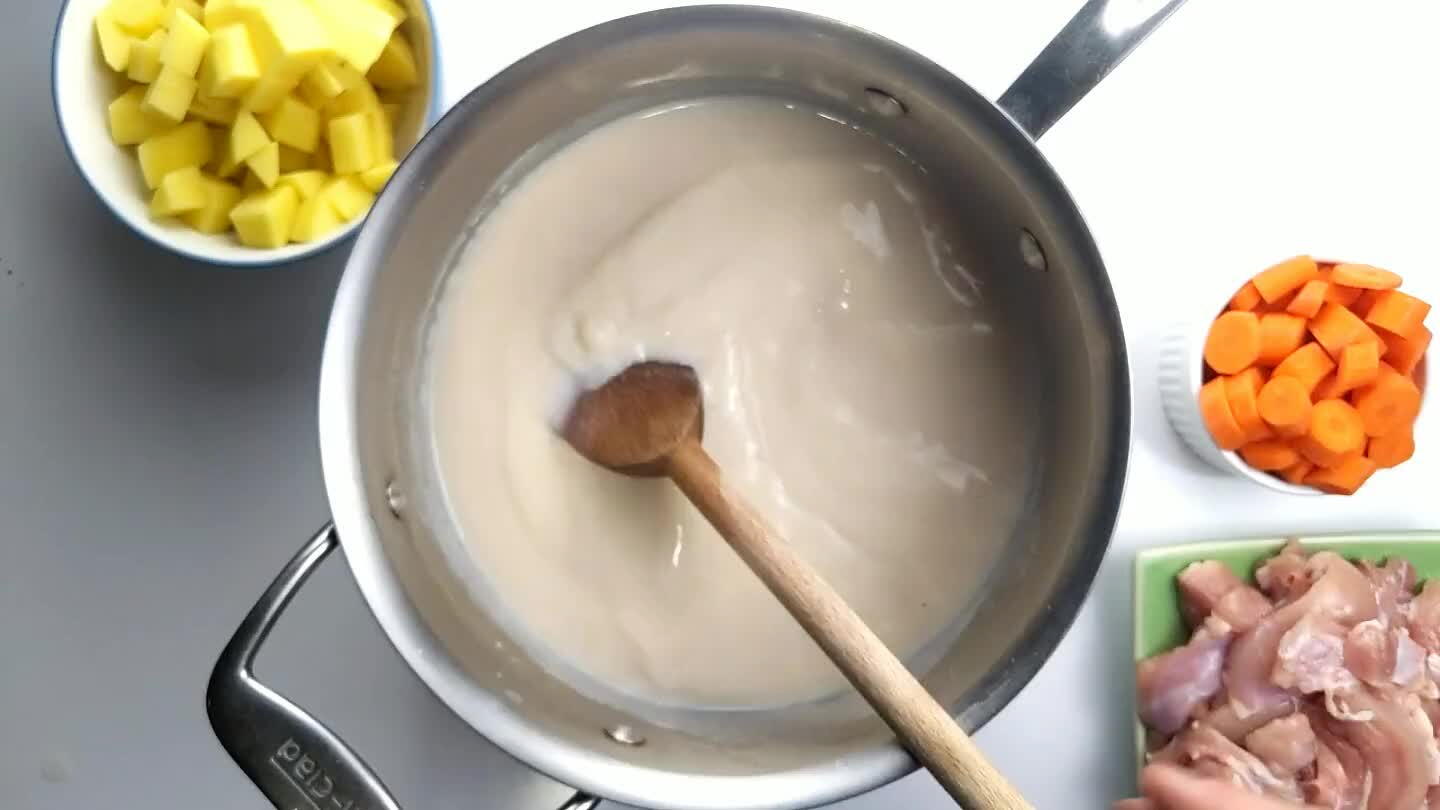 Toss in the chopped carrots.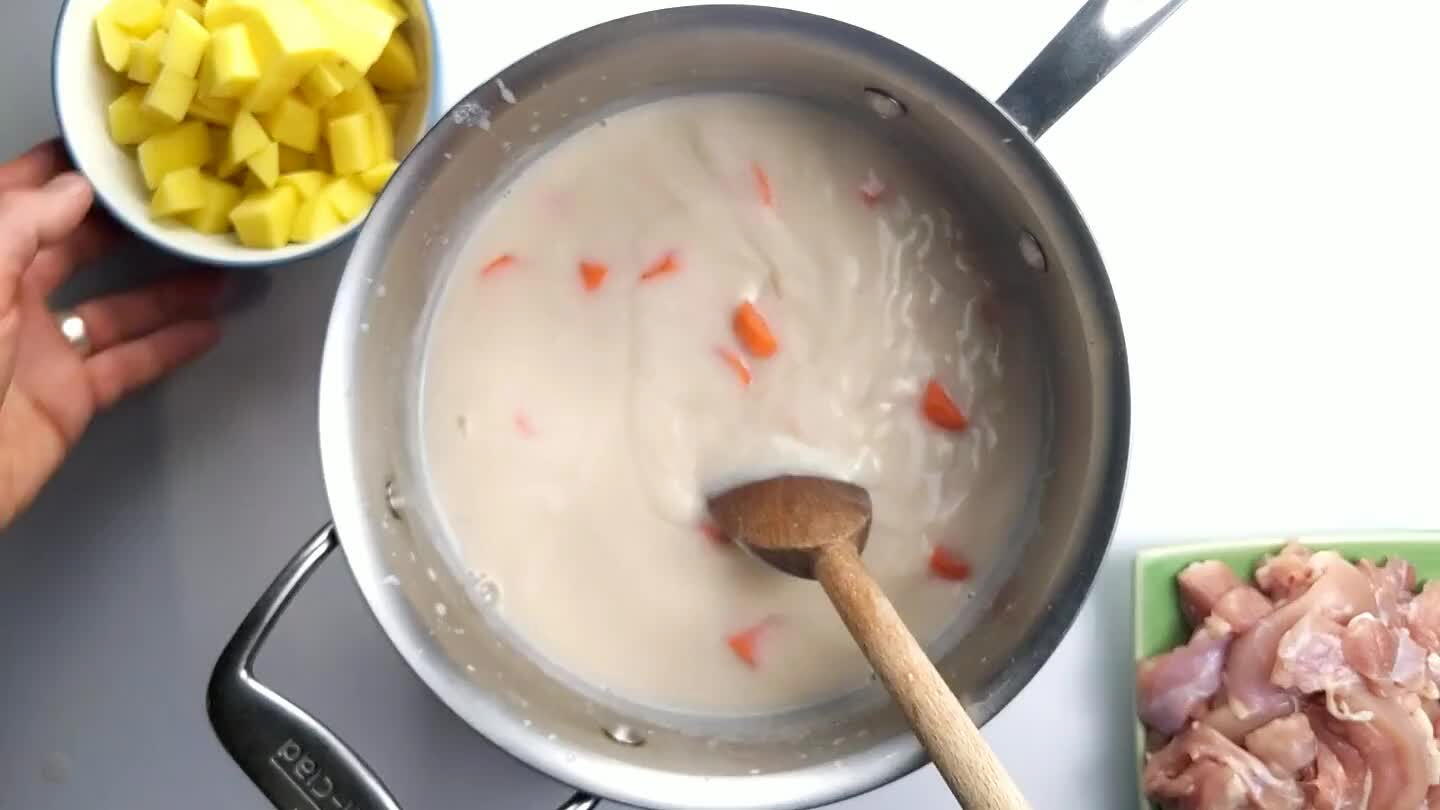 Add the diced potatoes.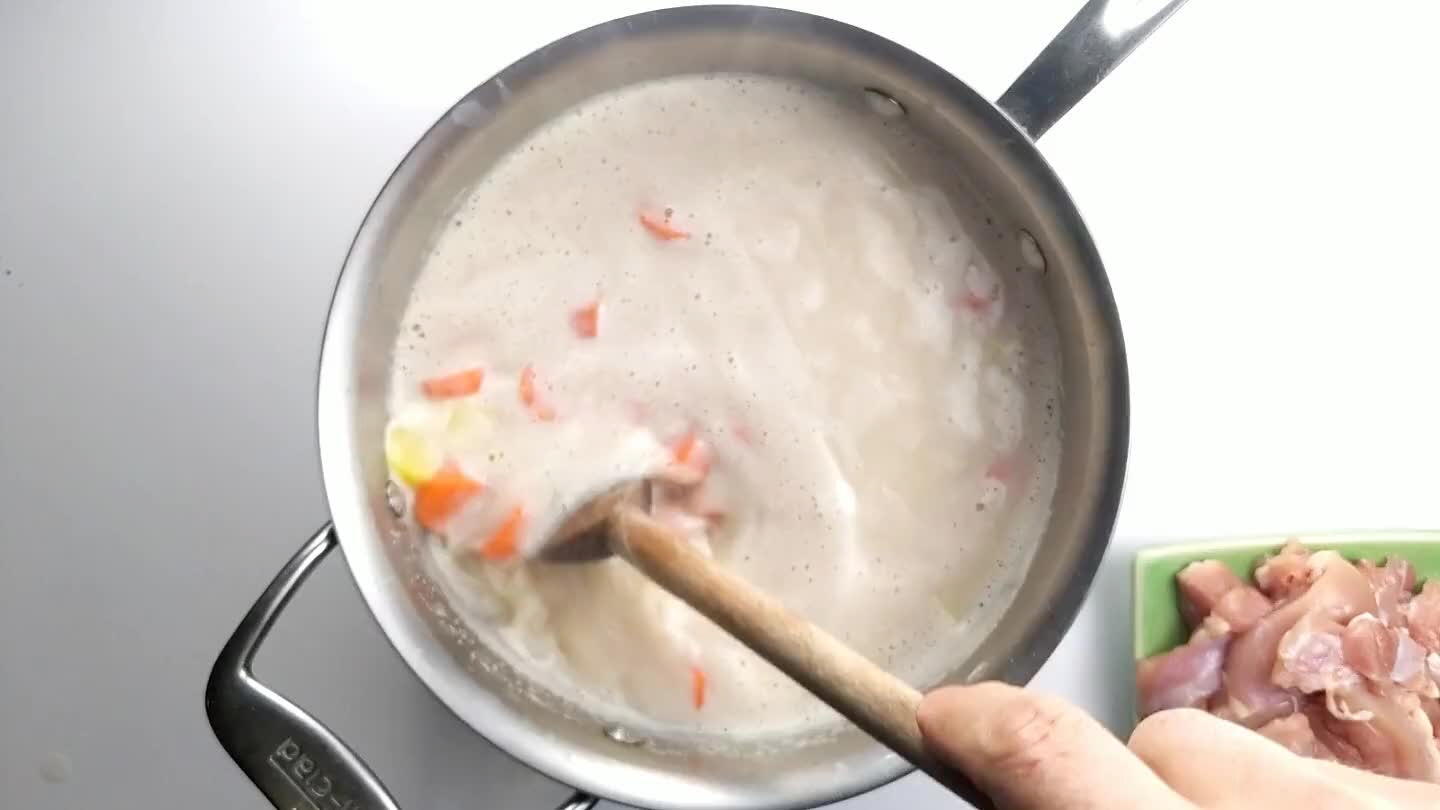 Simmer gently for about 15 minutes.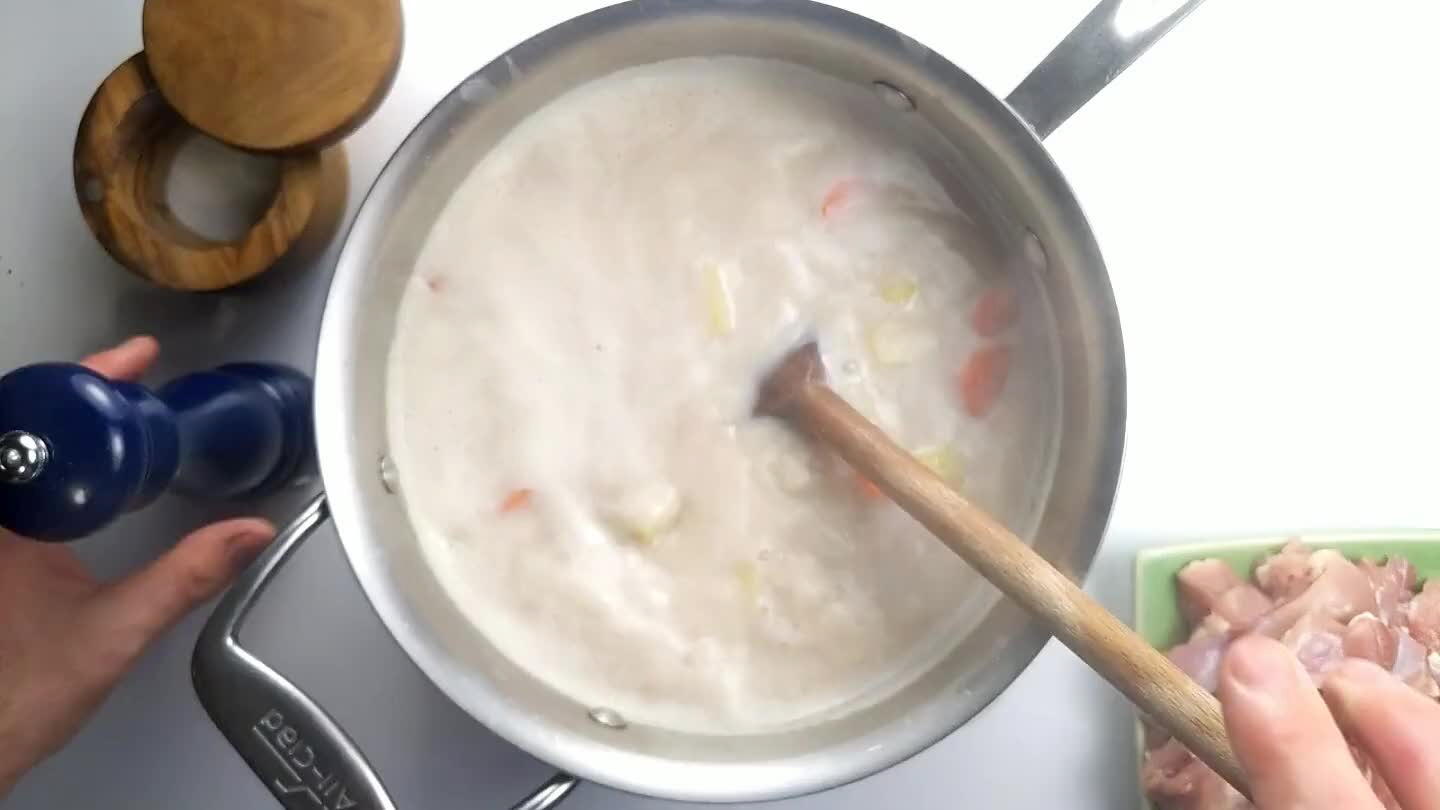 Adjust seasoning as needed. I like to go heavy on the black pepper here.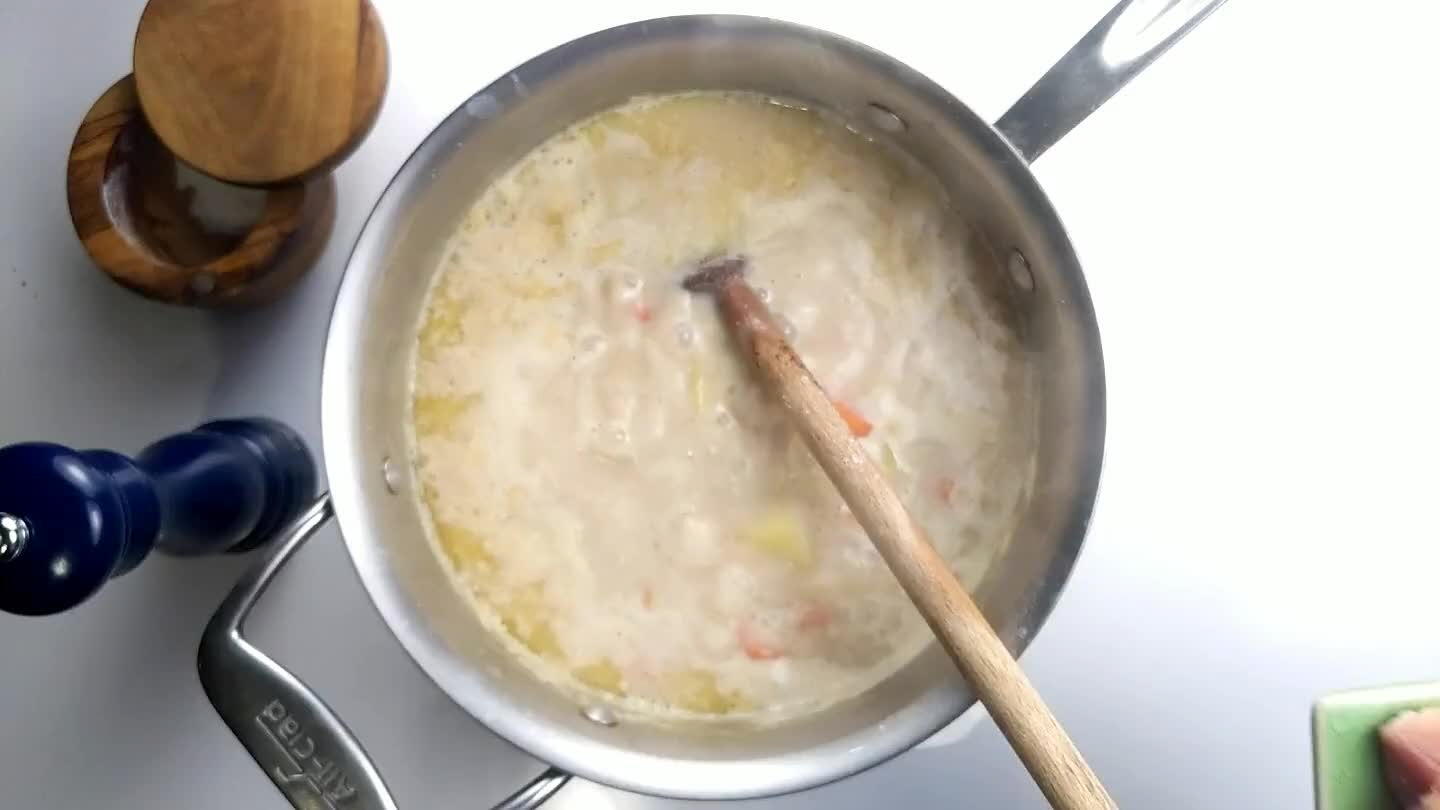 Add the chicken.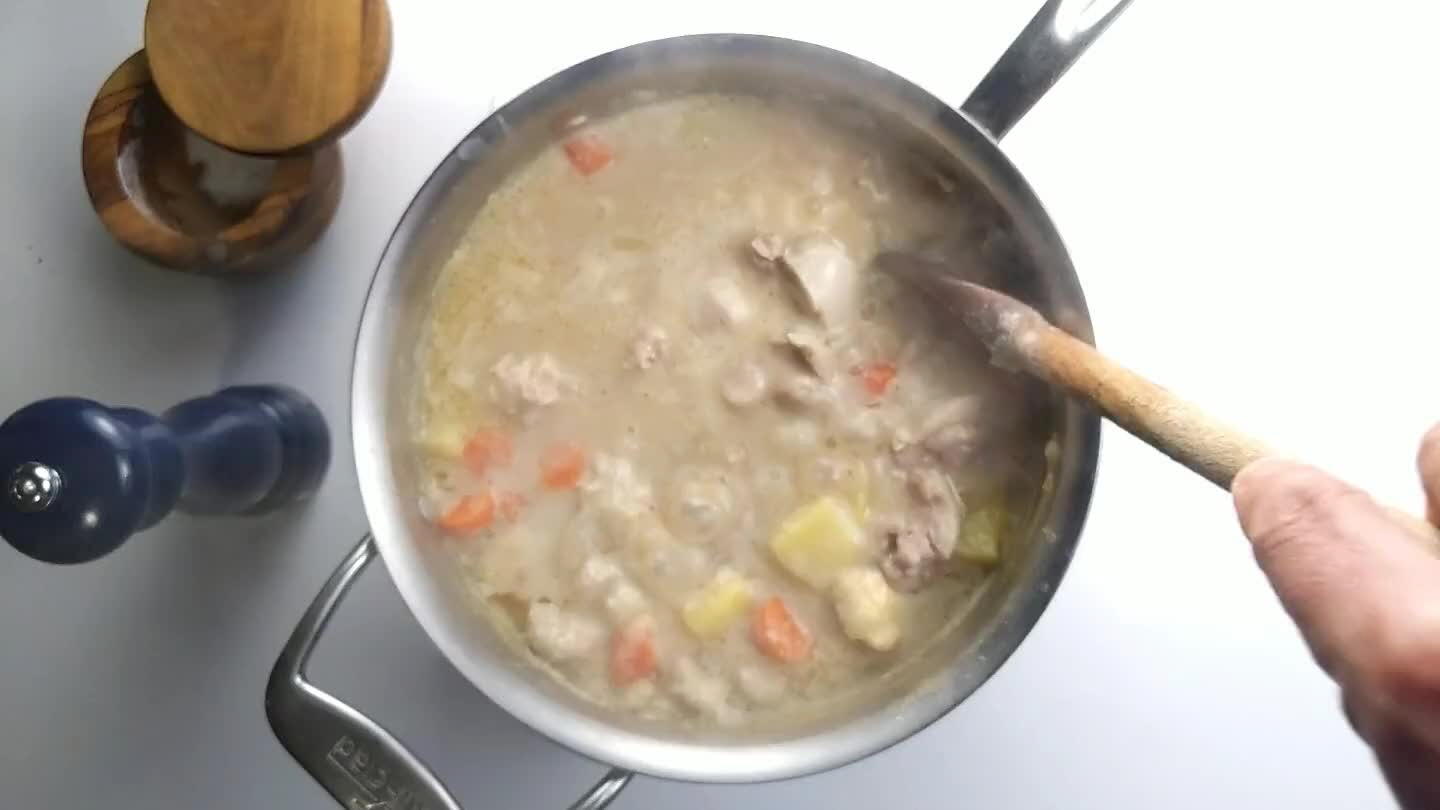 Simmer gently for about 10 minutes, or until carrots, potatoes are tender and chicken is cooked through.