4 portions
35m
Dead simple and packed with flavor. Sweet roasted onion and red peppers with briny olives and feta prop up lightly seasoned chicken thighs.
What you will need
1 lb Small Potatoes
1 Red Onion
1 Red Bell Pepper
6 cloves Garlic
1/4 cup Olive Oil
1/2 tsp Salt
1/2 tsp Black Pepper
1 Tbsp Dried Oregano
1 Lemon
10 oz. Pitted Kalamata Olives
1 1/2 lb Boneless Skinless Chicken Thighs
1/4 cup Crumbled Feta
(Nutritional facts 281 calories, 15.13 g fat, 26.09 g carbohydrates, 10.85 g protein, 39 mg cholesterol, 925 mg sodium)
How to cook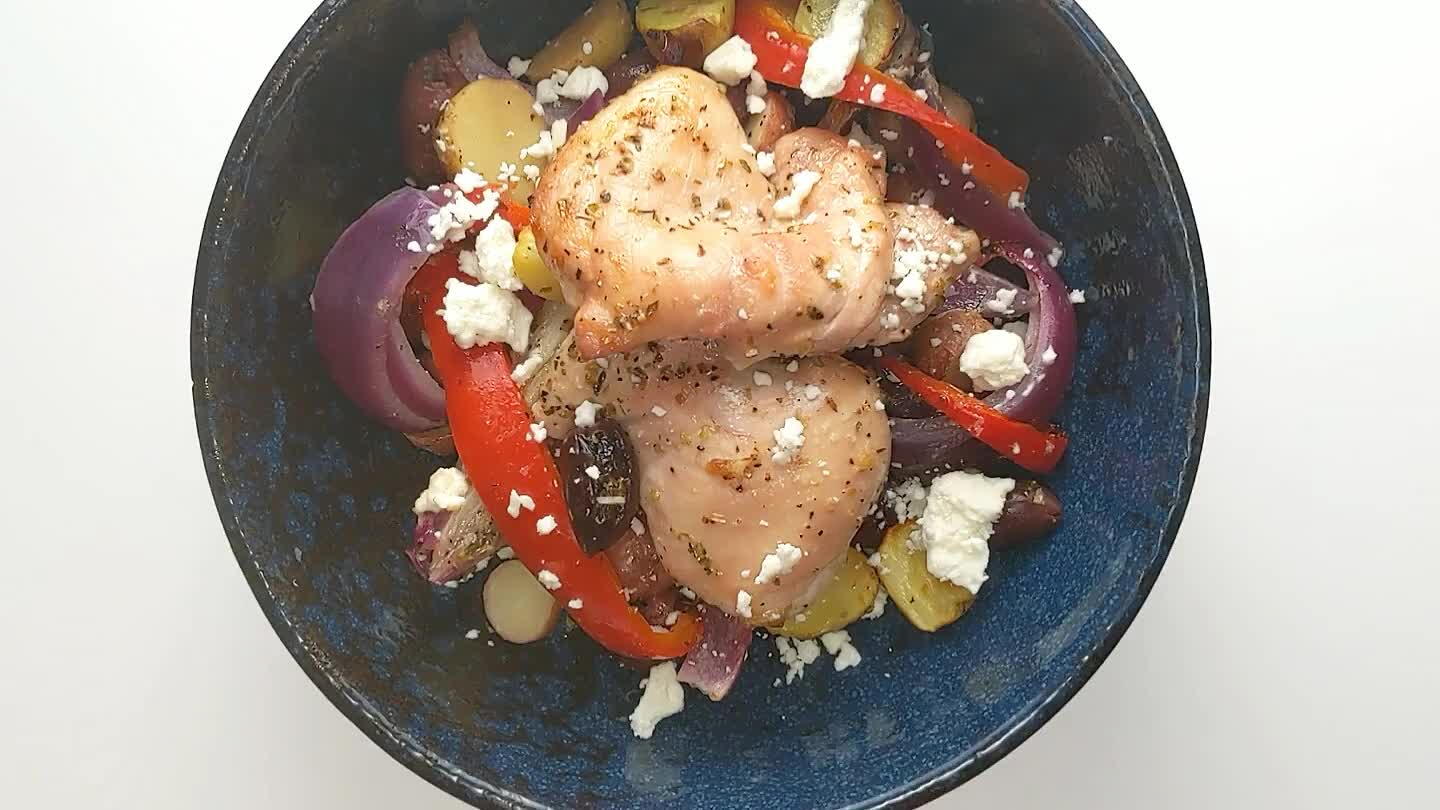 Preheat oven to 450°F
Preheat oven to 450°F.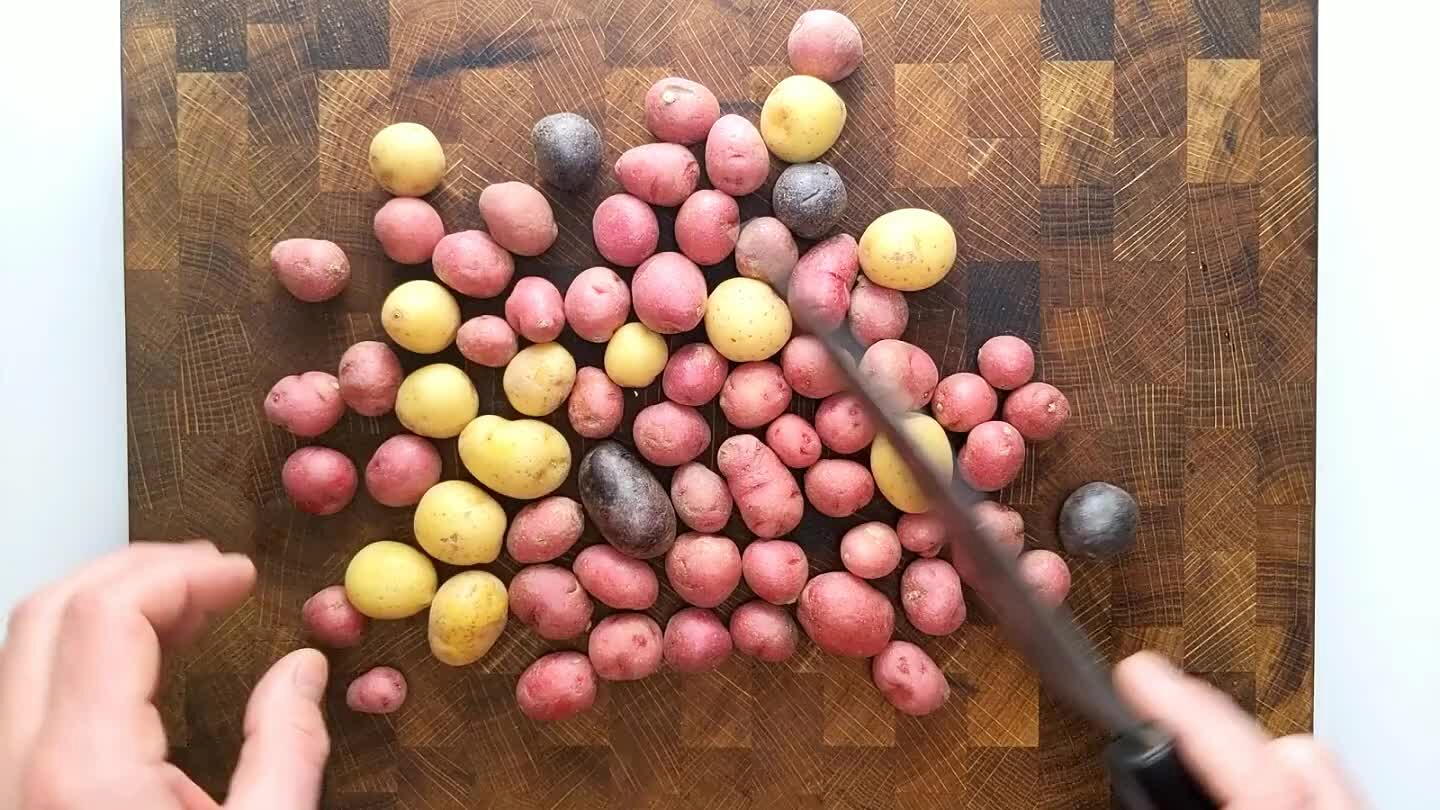 Slice the marble potatoes in half. Give them a rinse to remove any soil clinging to the skin. For any potatoes that are larger than about 3/4", slice them into quarters. You want to make sure they're small enough to cook in the time allotted.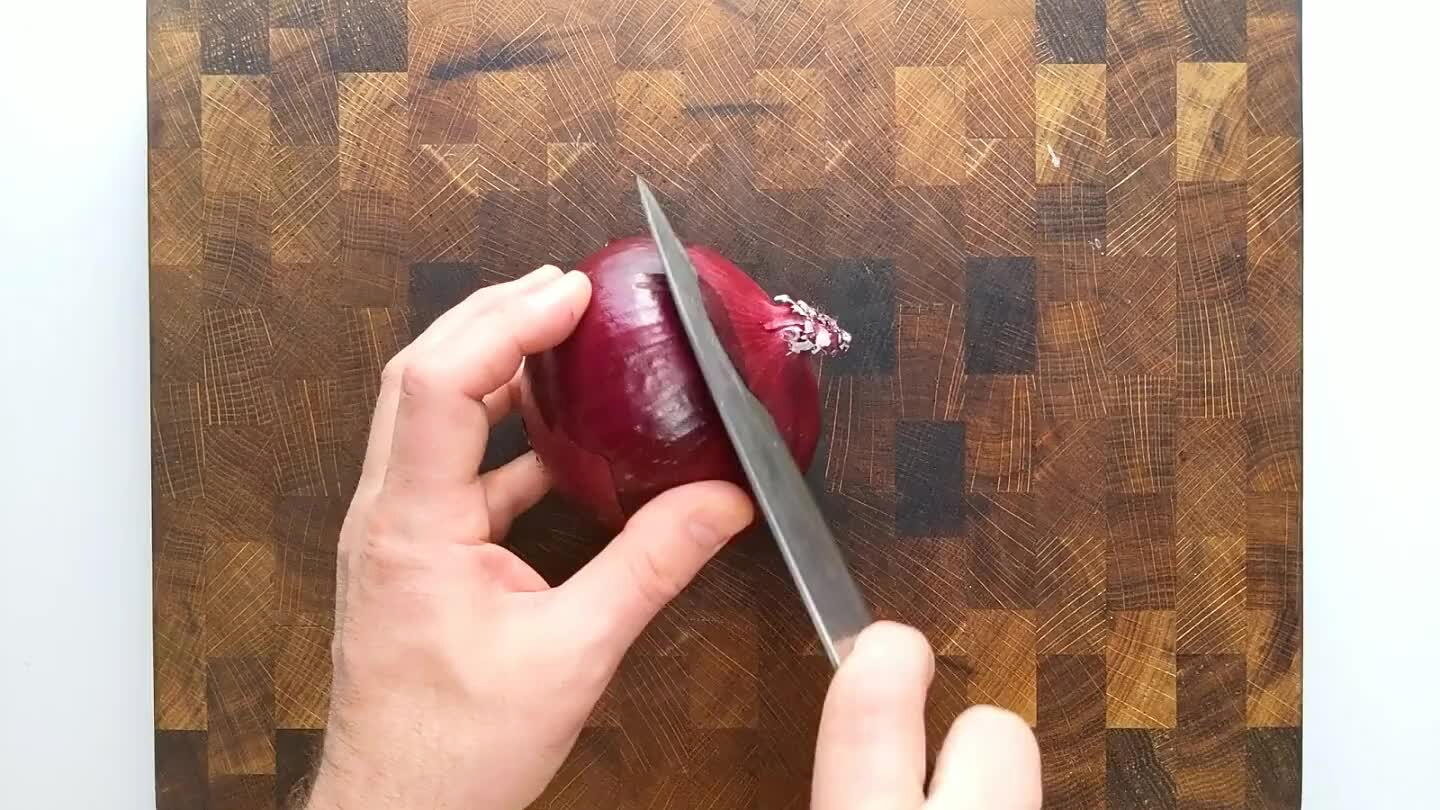 Remove the stem and root tips of the red onion. Remove and discard the papery outer peel. Slice into wide chunks. These cuts don't need to be very careful or precise.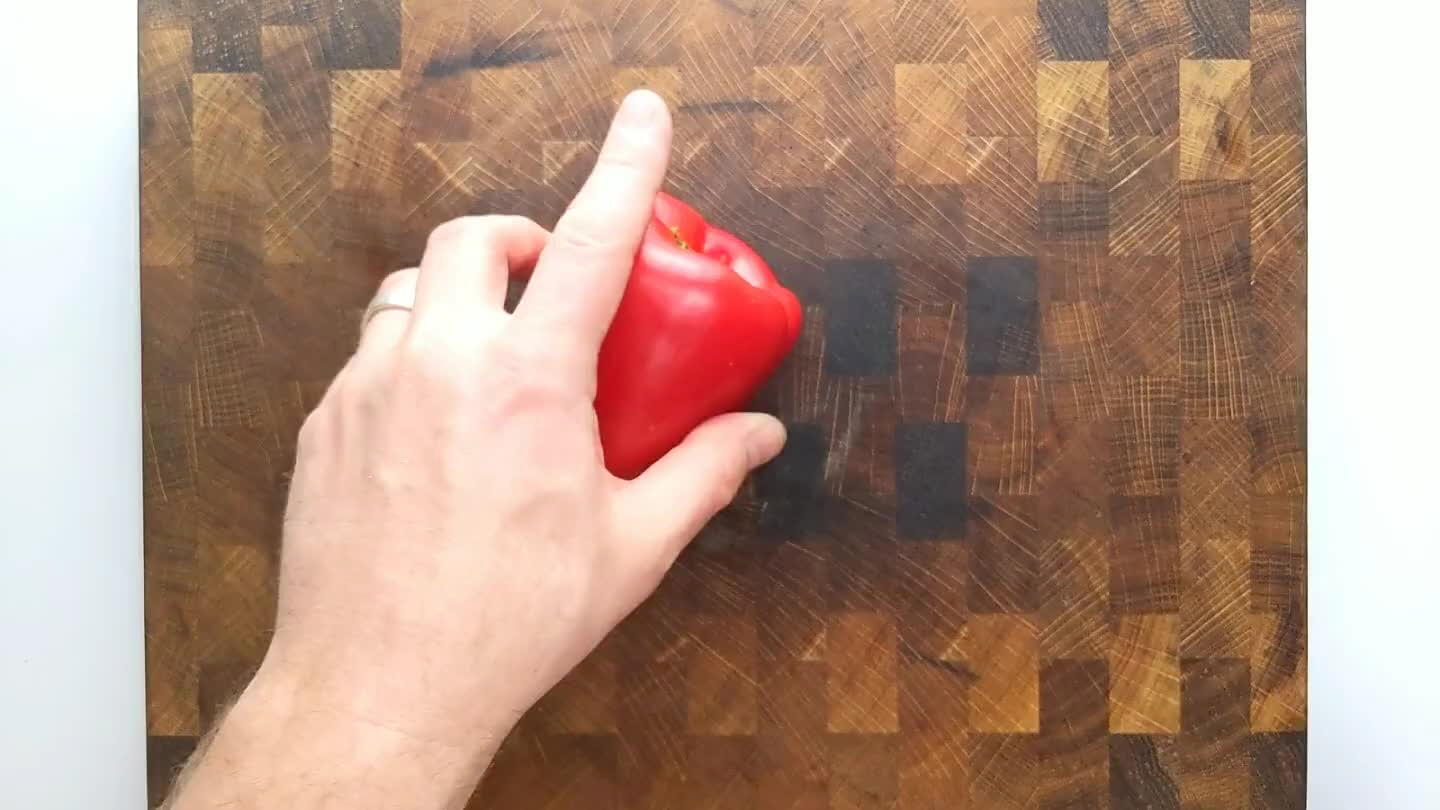 Slice the bell pepper in half lengthwise. Remove and discard stem and seeds. Slice the pepper lengthwise to around 1/2" strips.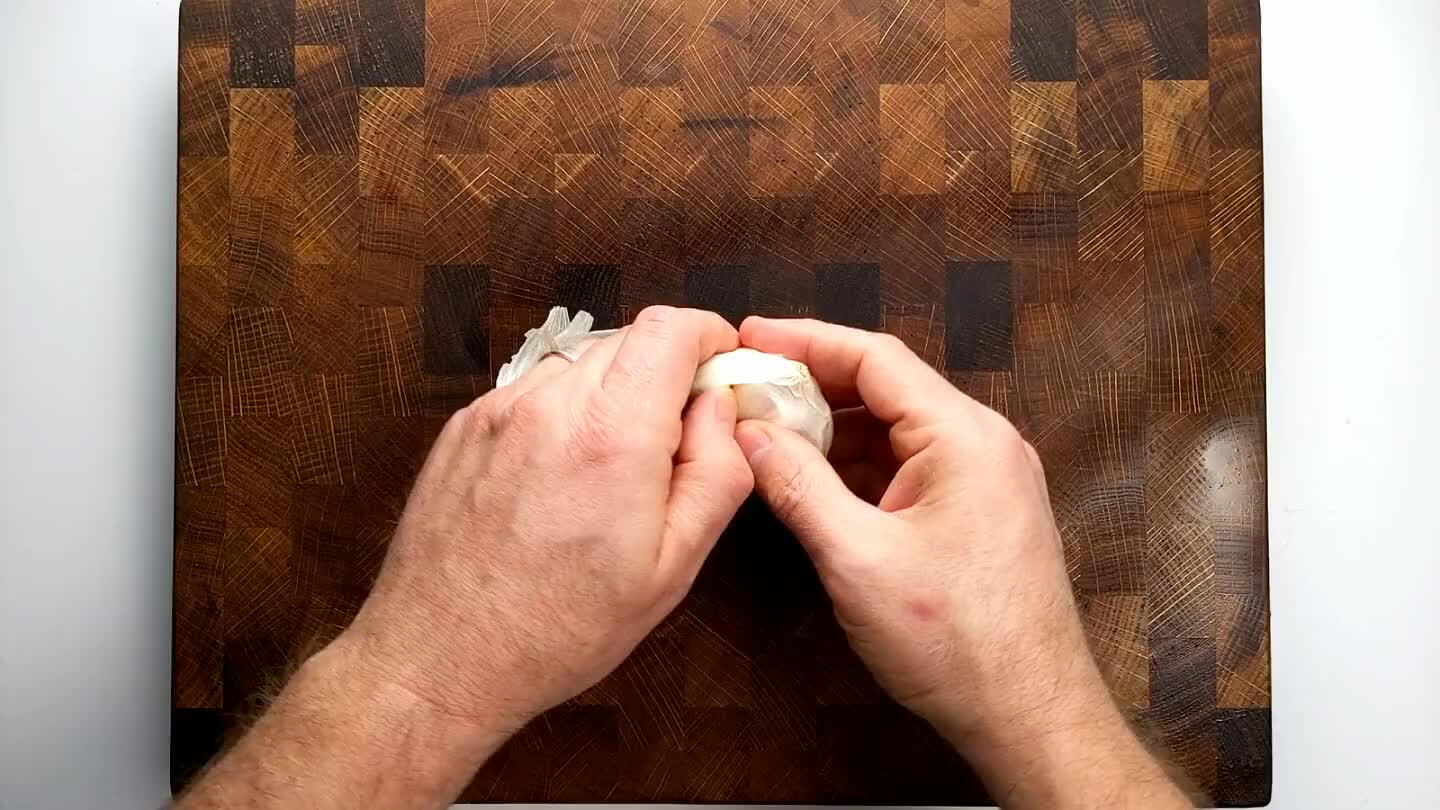 Peel garlic cloves and chop or grate to a fine paste.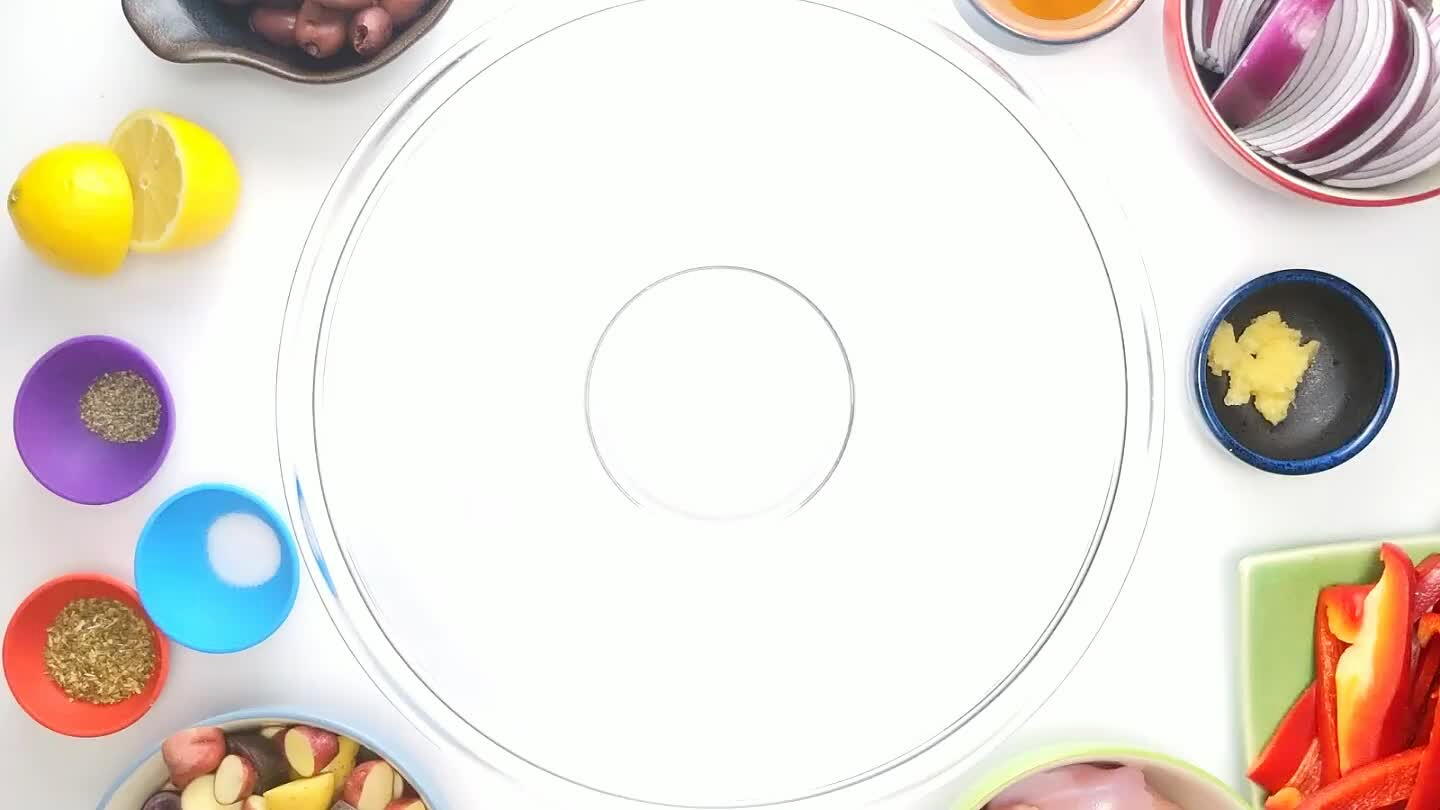 Pour the olive oil into a large mixing bowl.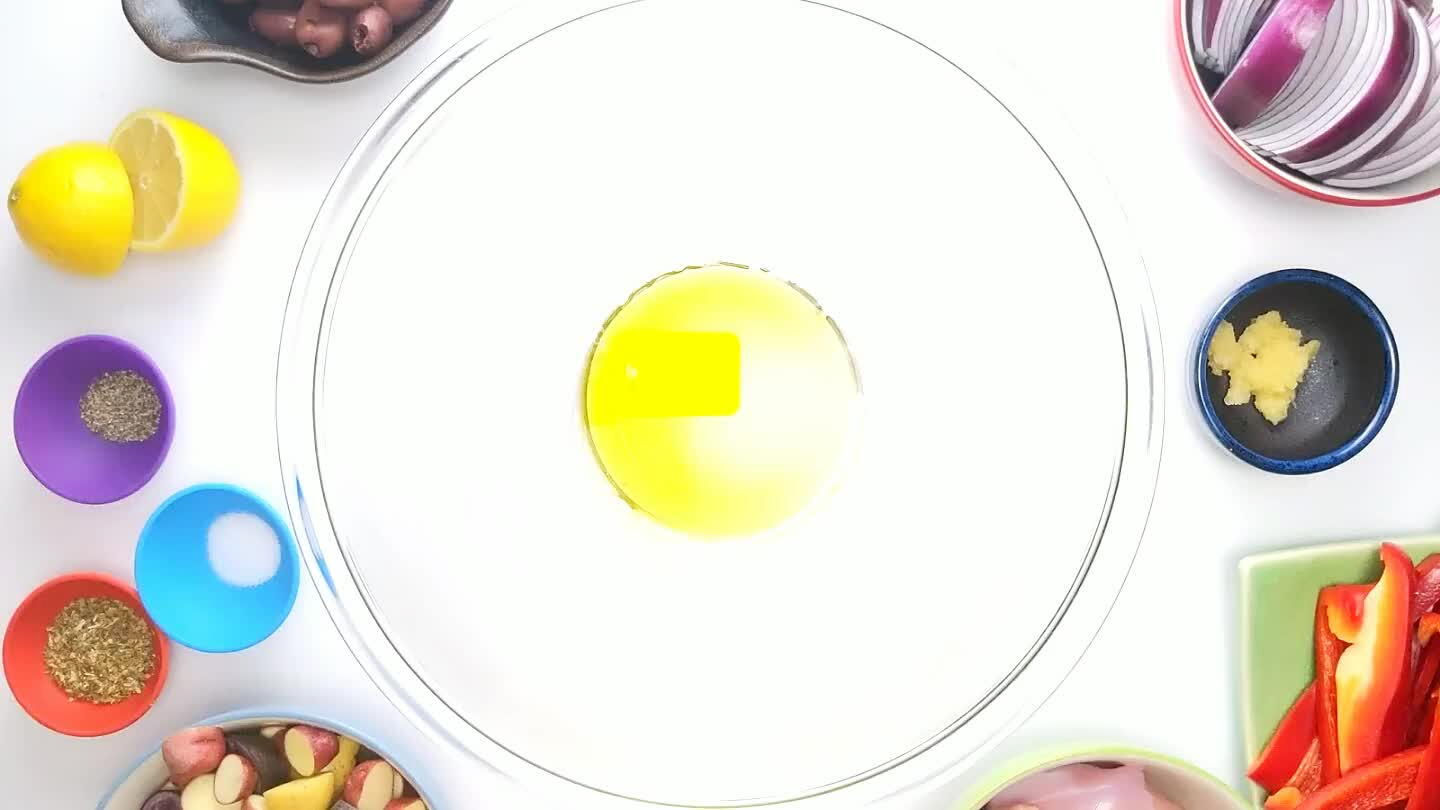 Add the salt.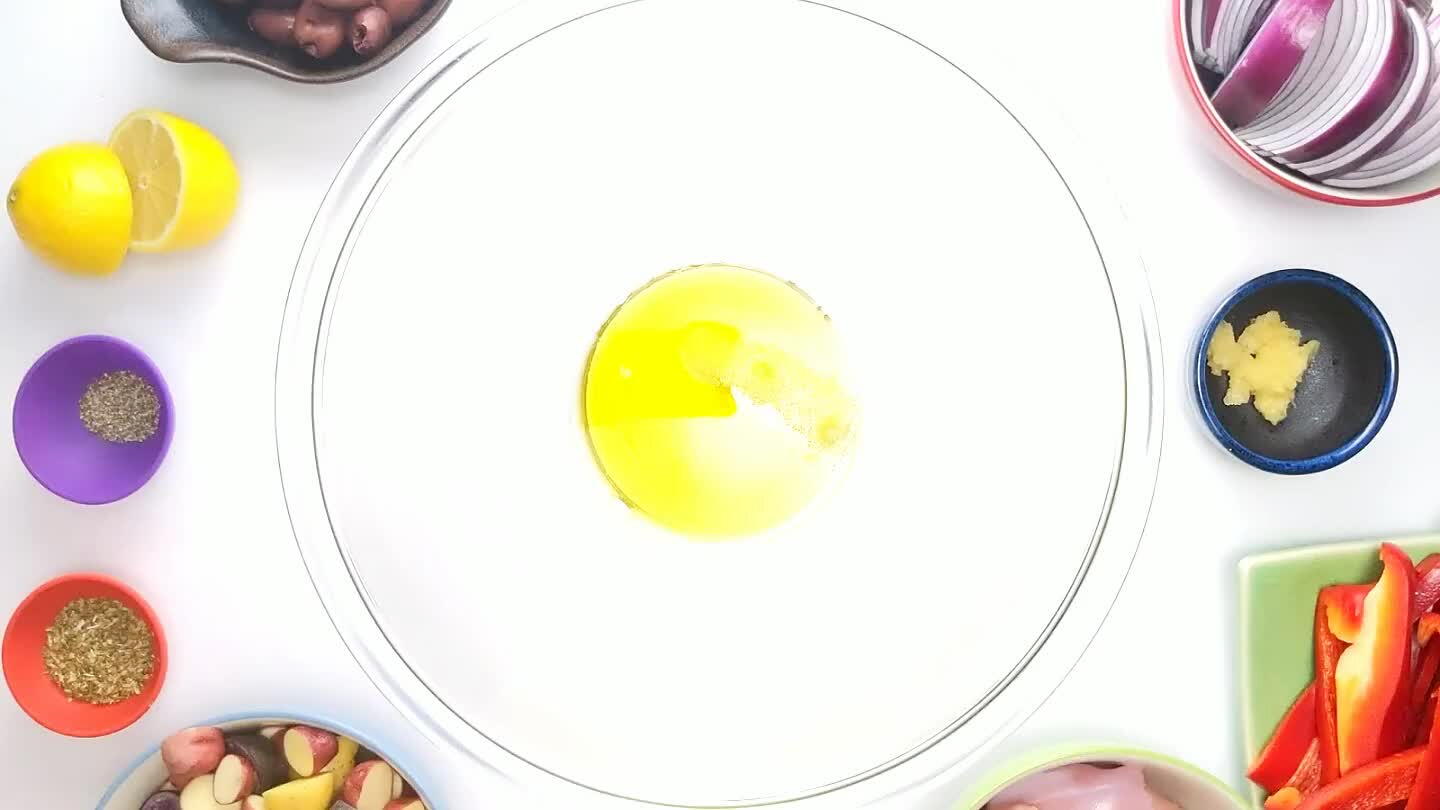 Add the black pepper.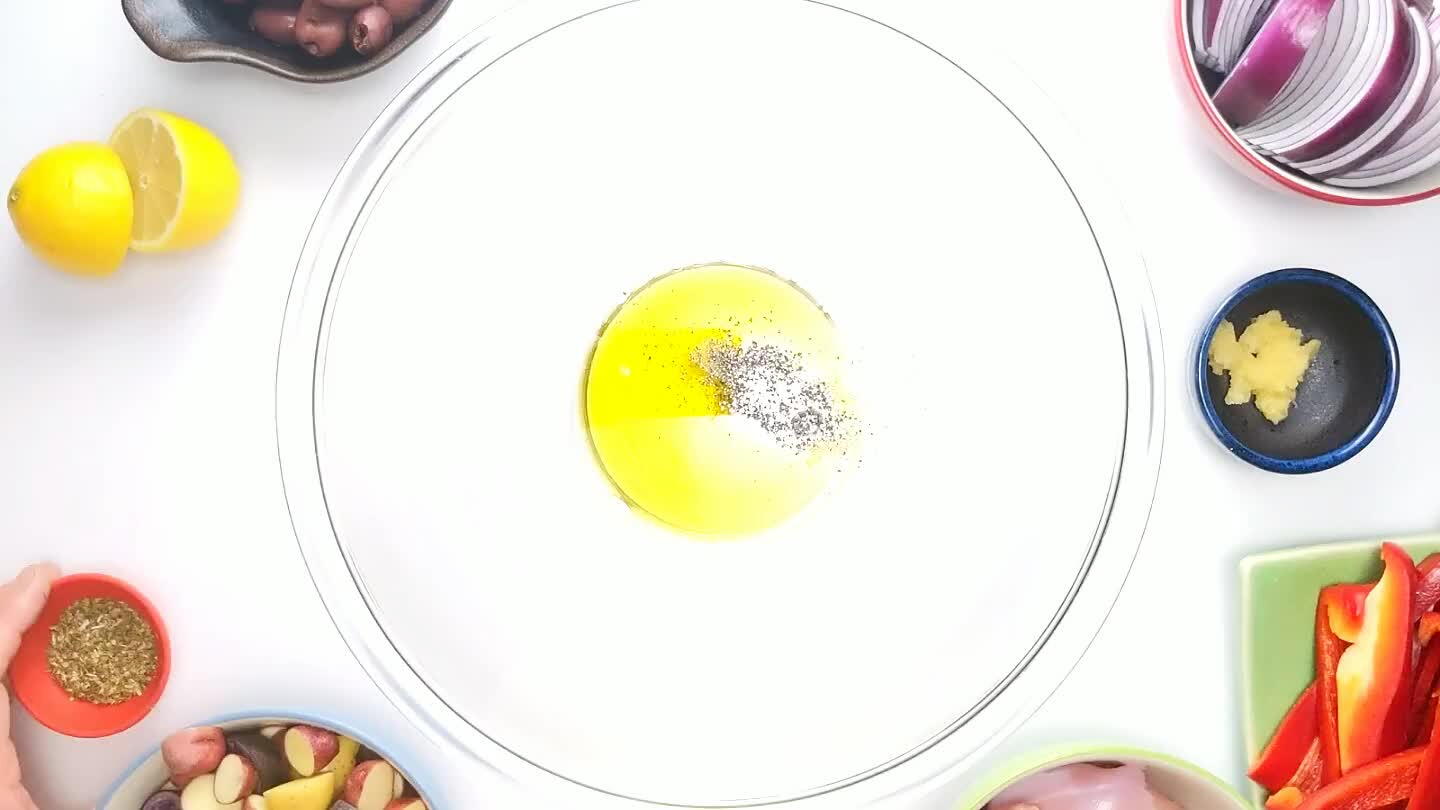 Add the dried oregano.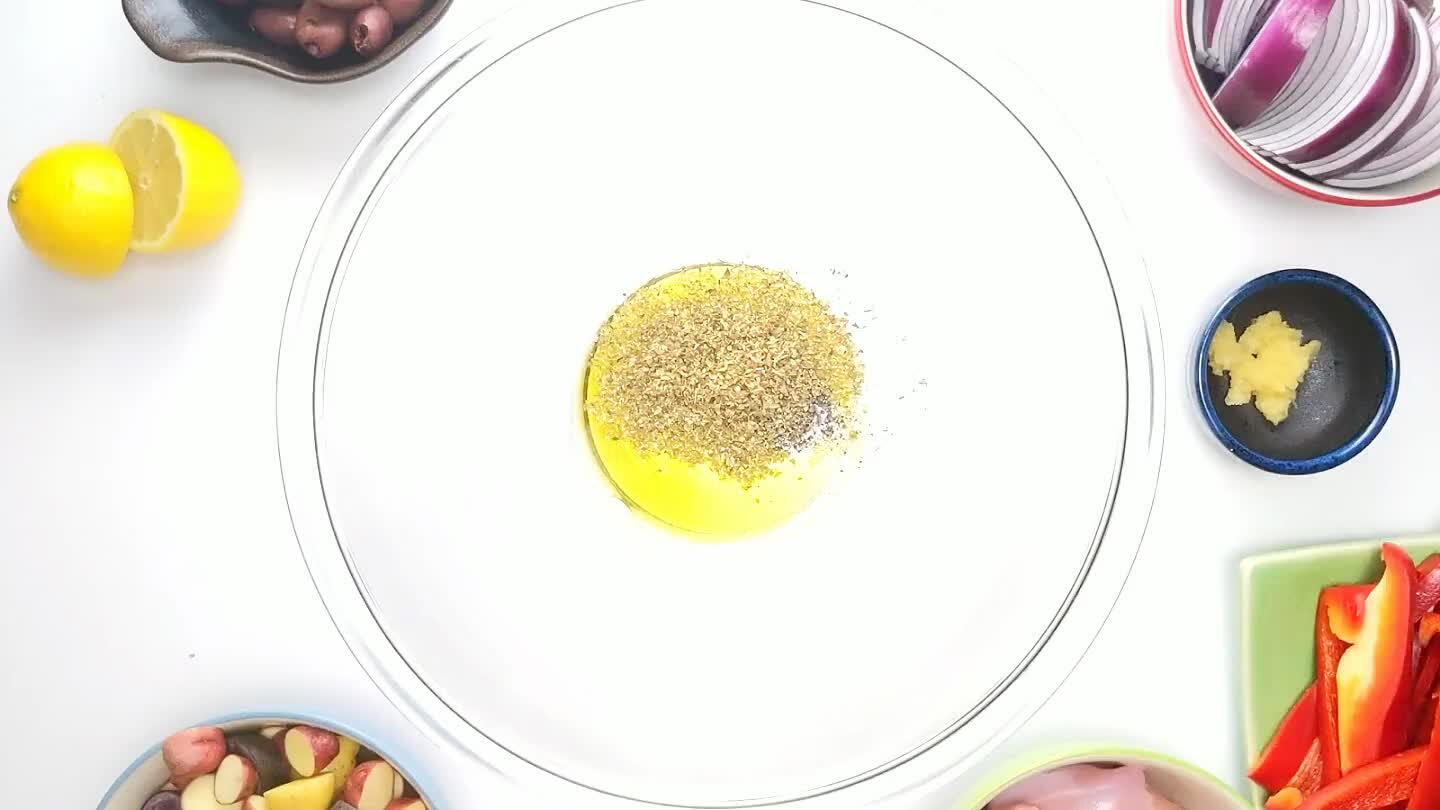 Add the crushed garlic.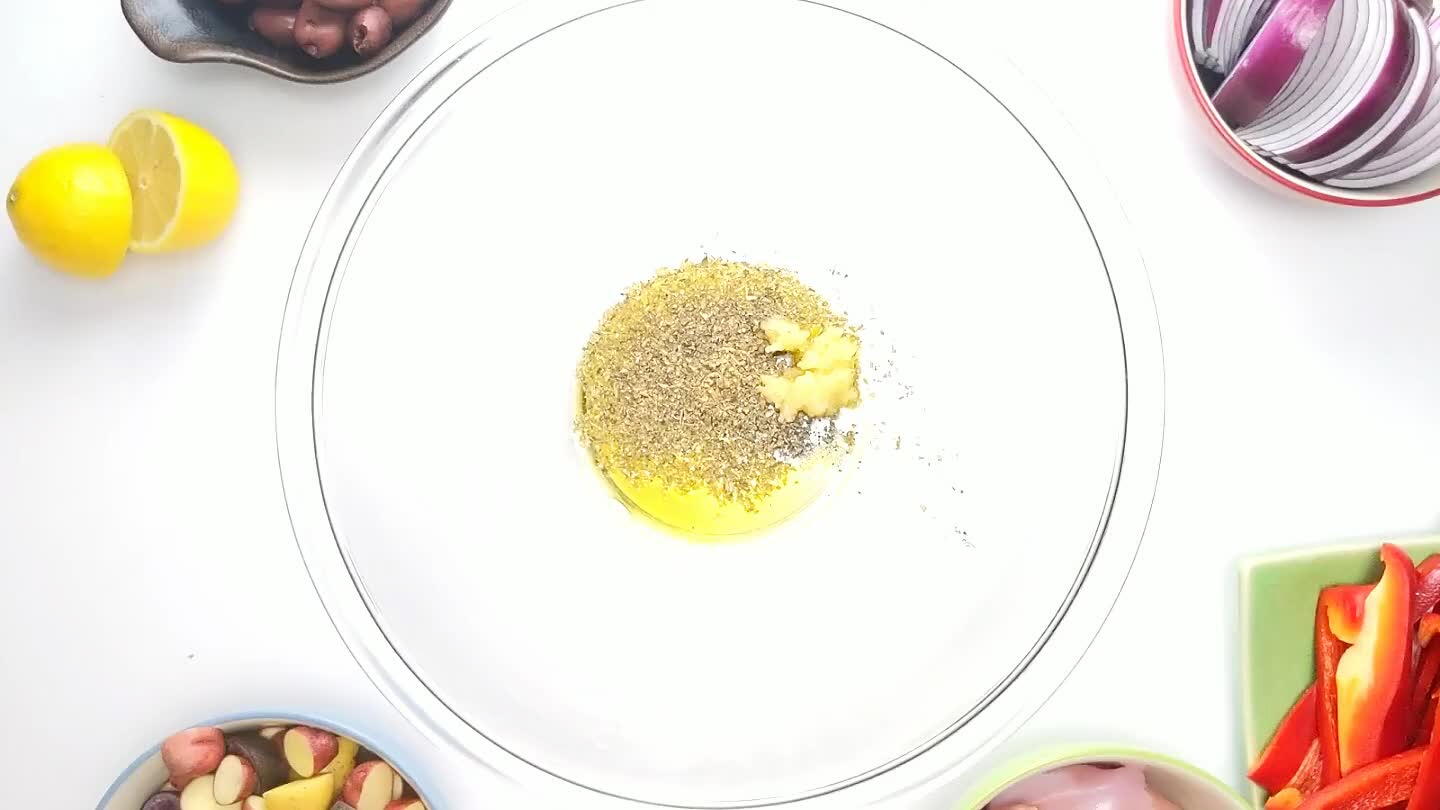 Squeeze in the juice from the lemon, taking care to keep seeds from popping out into the bowl.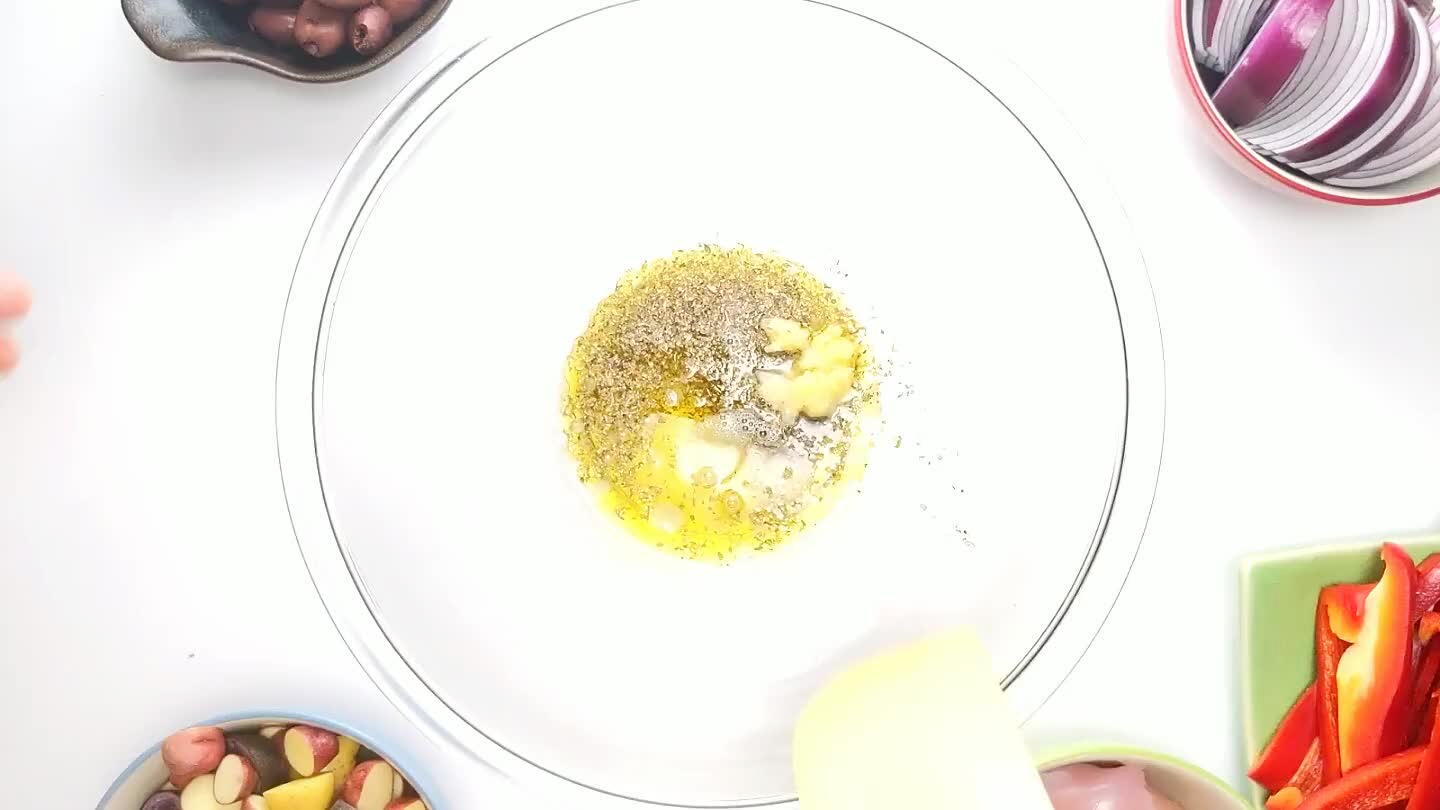 Add the pitted kalamata olives.
Add the sliced potatoes.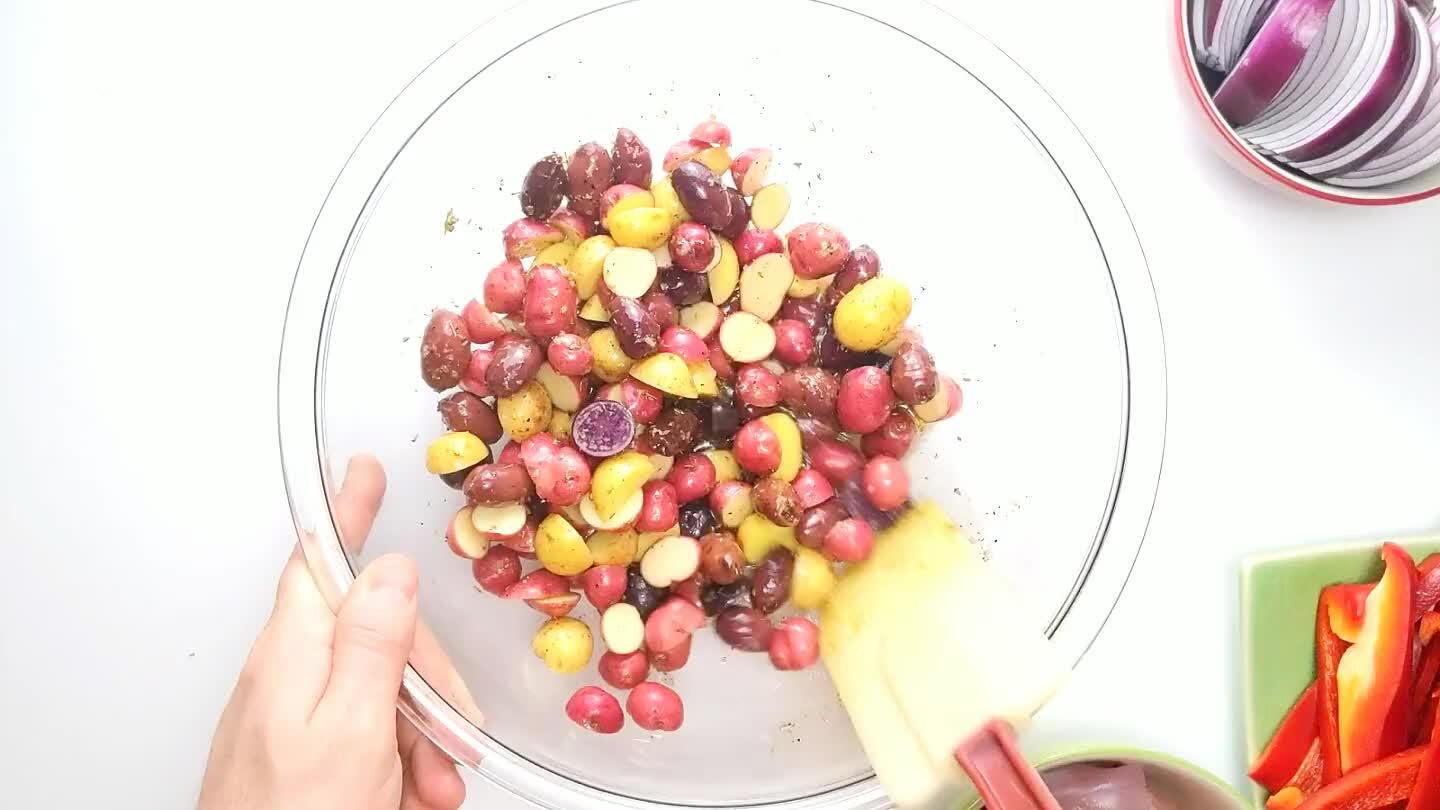 Add the sliced red onion.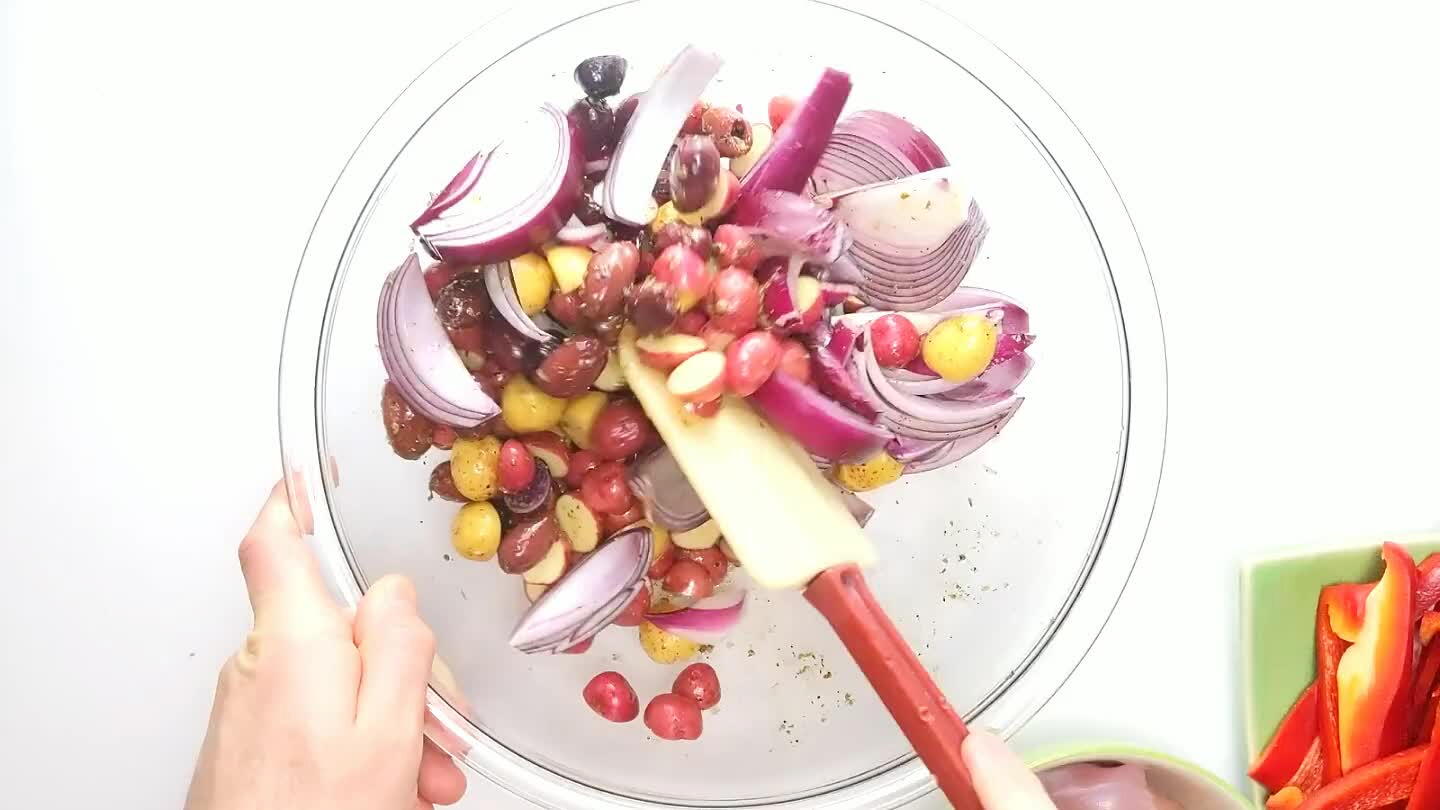 Add the sliced bell pepper.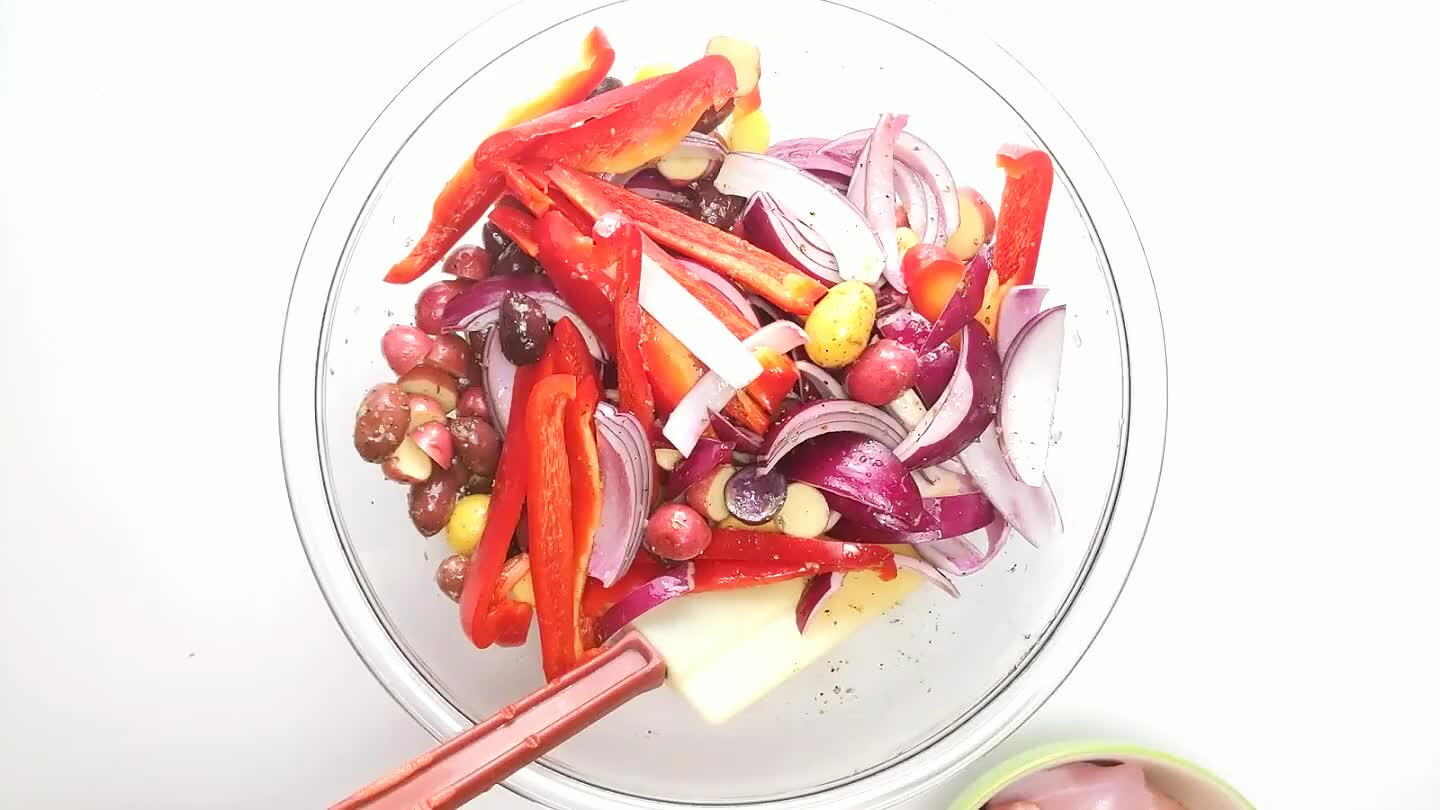 Add the chicken thighs. Toss all of the ingredients to coat in the lemon oregano marinade.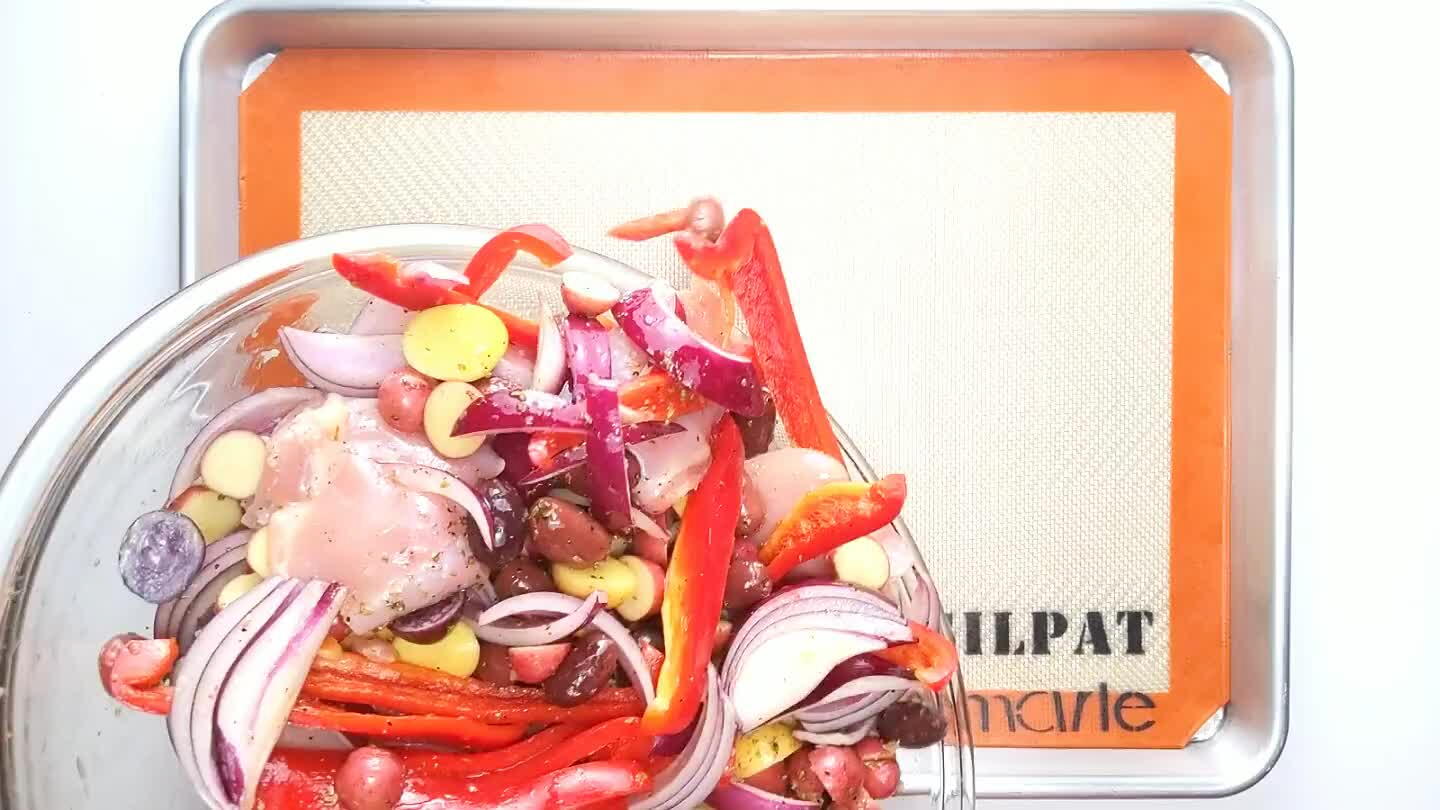 Spread it all out evenly on a parchment or silpat lined baking sheet.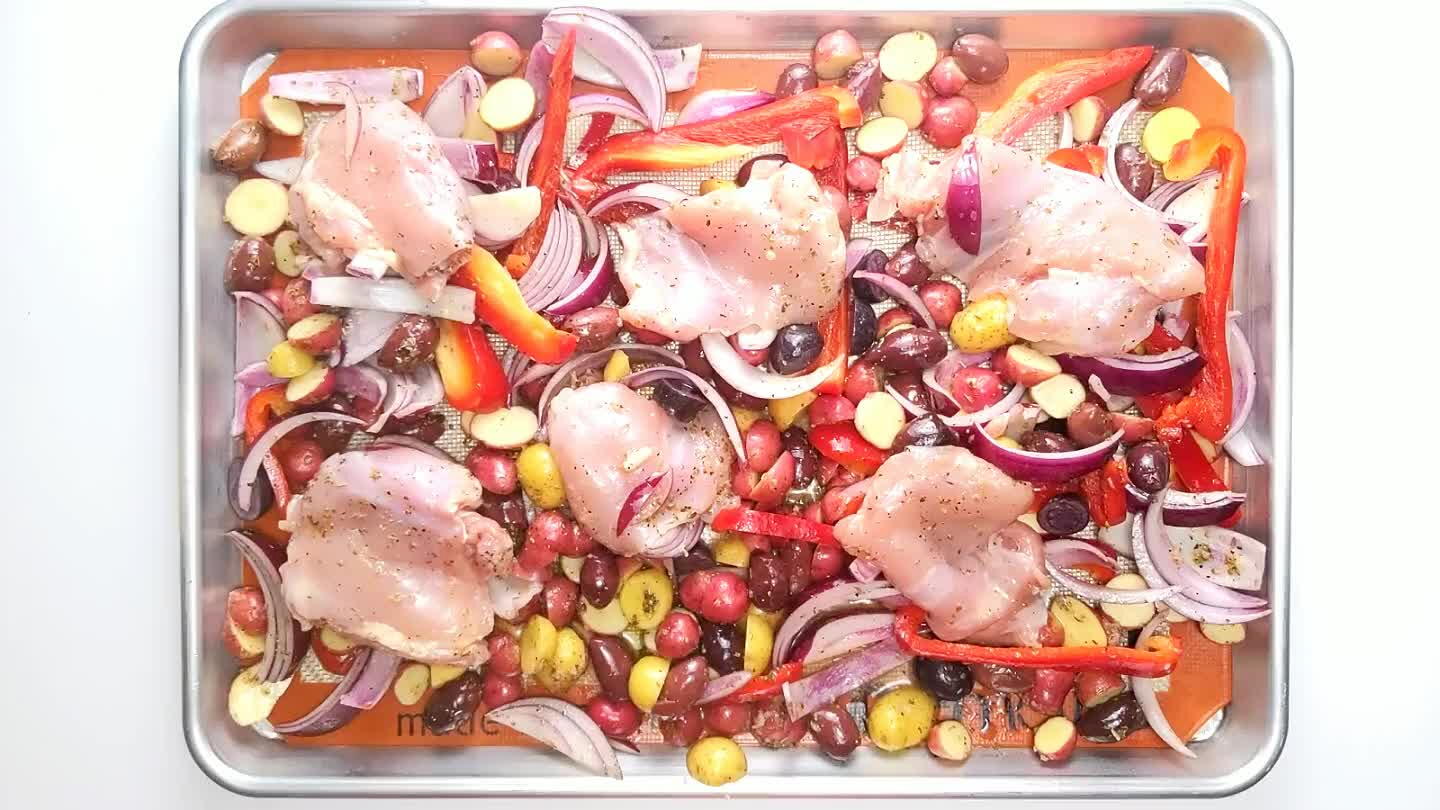 Pop the tray in the oven and set a timer for 25 minutes. When the timer goes off, double check that the largest potato chunks are softed through. If the chicken thighs are on the thicker side, ensure that the internal temperature is above 165°F.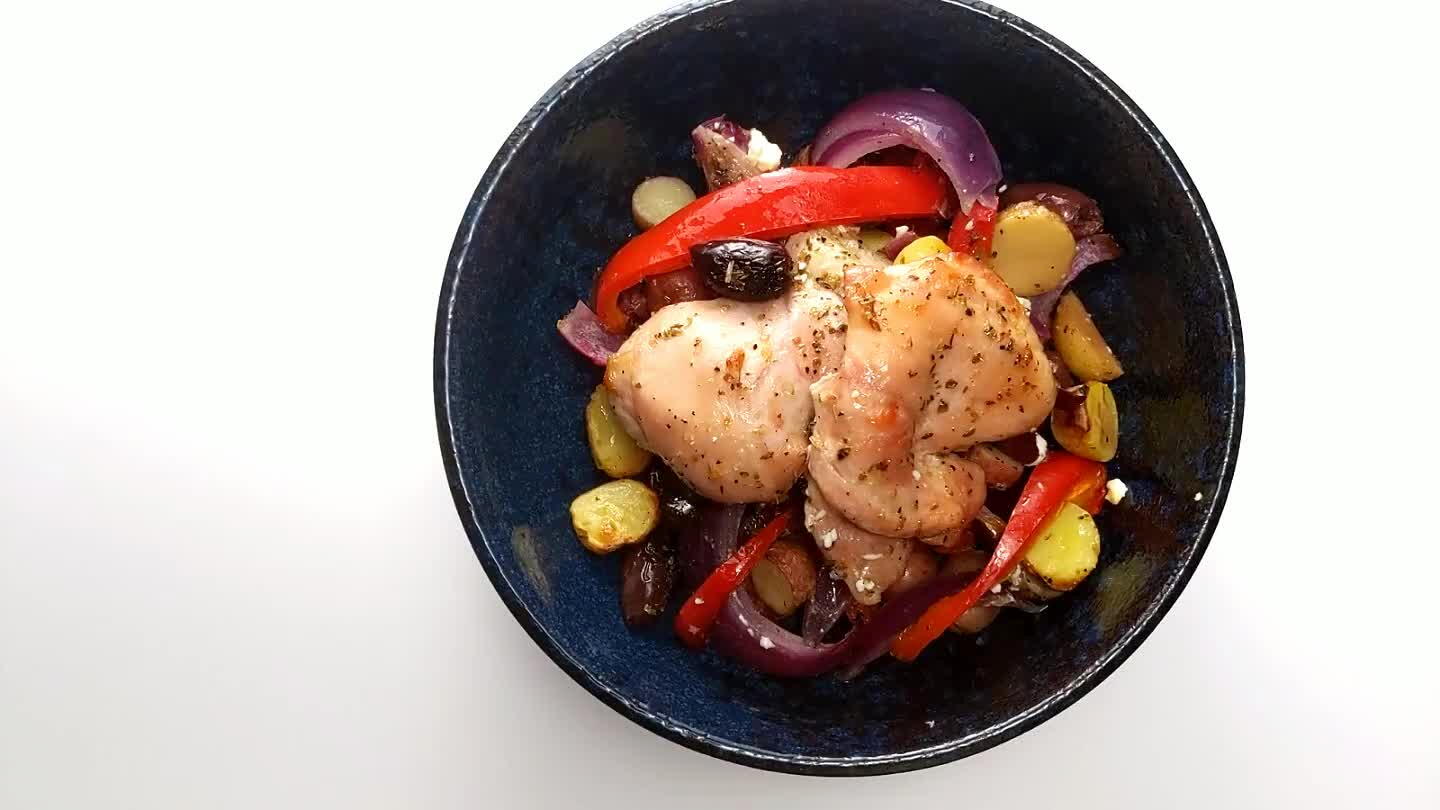 Serve chicken with vegetables and a sprinkling of crumbled feta cheese.