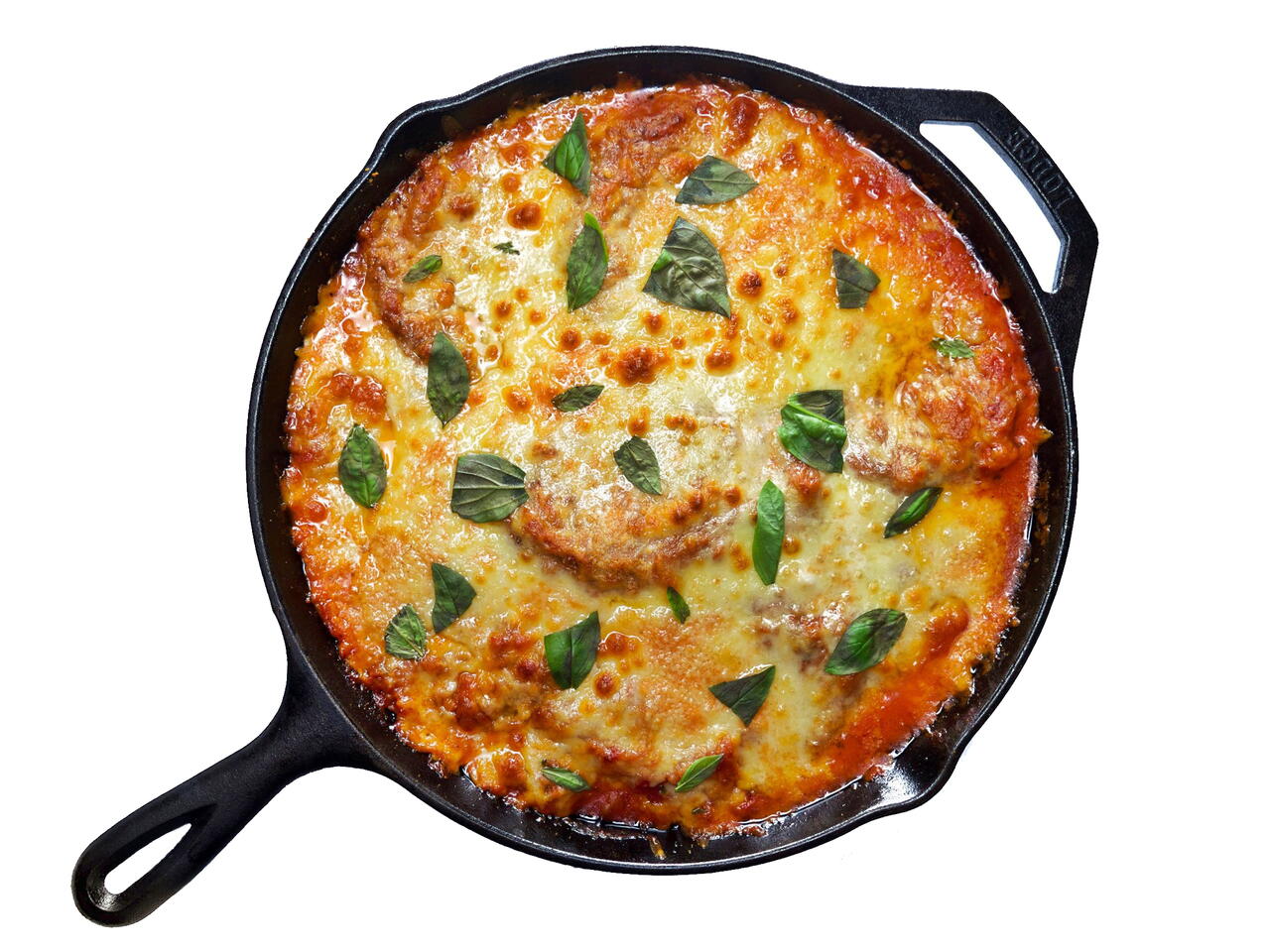 Recipe video made by Ryan
Published on 09/11/2019, viewed by 9974 , 1 Comments
10 portions
90m
A little time consuming, considering you will need to salt, bread and fry the eggplant slices. But if you're craving eggplant parm, this is it. Plus, this is a massive batch. Throw in some pasta and a big salad and you can feed 10 hungry people quite safely.
What you will need
BREADED EGGPLANT
2 large Eggplant
1 cup Bread Crumbs
2 Tbsp Parmesan
3 Eggs
1 tsp Dried Oregano
Black Pepper
1 cup AP Flour
Oil for Frying
ASSEMBLY
24 oz. Marinara
1 pound shredded Mozzarella
4 oz. Parmesan
0.5 oz Fresh Basil
(Nutritional facts 194 calories, 9.68 g fat, 15.75 g carbohydrates, 11.22 g protein, 141 mg cholesterol, 363 mg sodium)
How to cook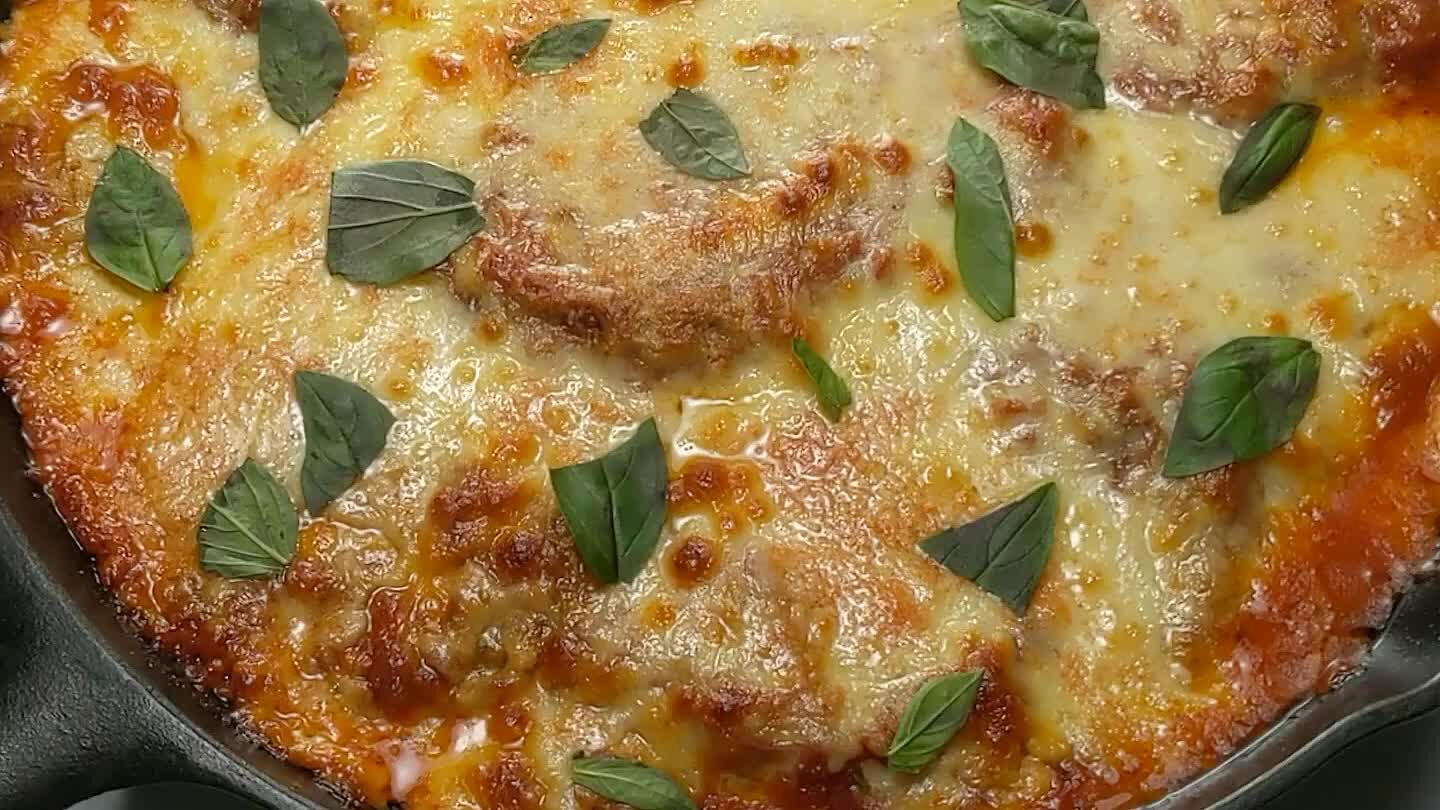 Remove about 1/4" fro the stem and base of the eggplant and discard. Then slice into rounds, about 1/3" thick.
Dust the slices lightly in salt and set aside for about 20 minutes. The salt helps the eggplant release some of its excess moisture. After resting, you should find about 1/2 cup of water in the bottom of the dish.
PREPARE THE BREADING STATION
Combine bread crumbs, grated parmesan, and dried oregano on a plate. Add a few turns of black pepper. Mix well.
On a second plate, whisk the eggs until smooth.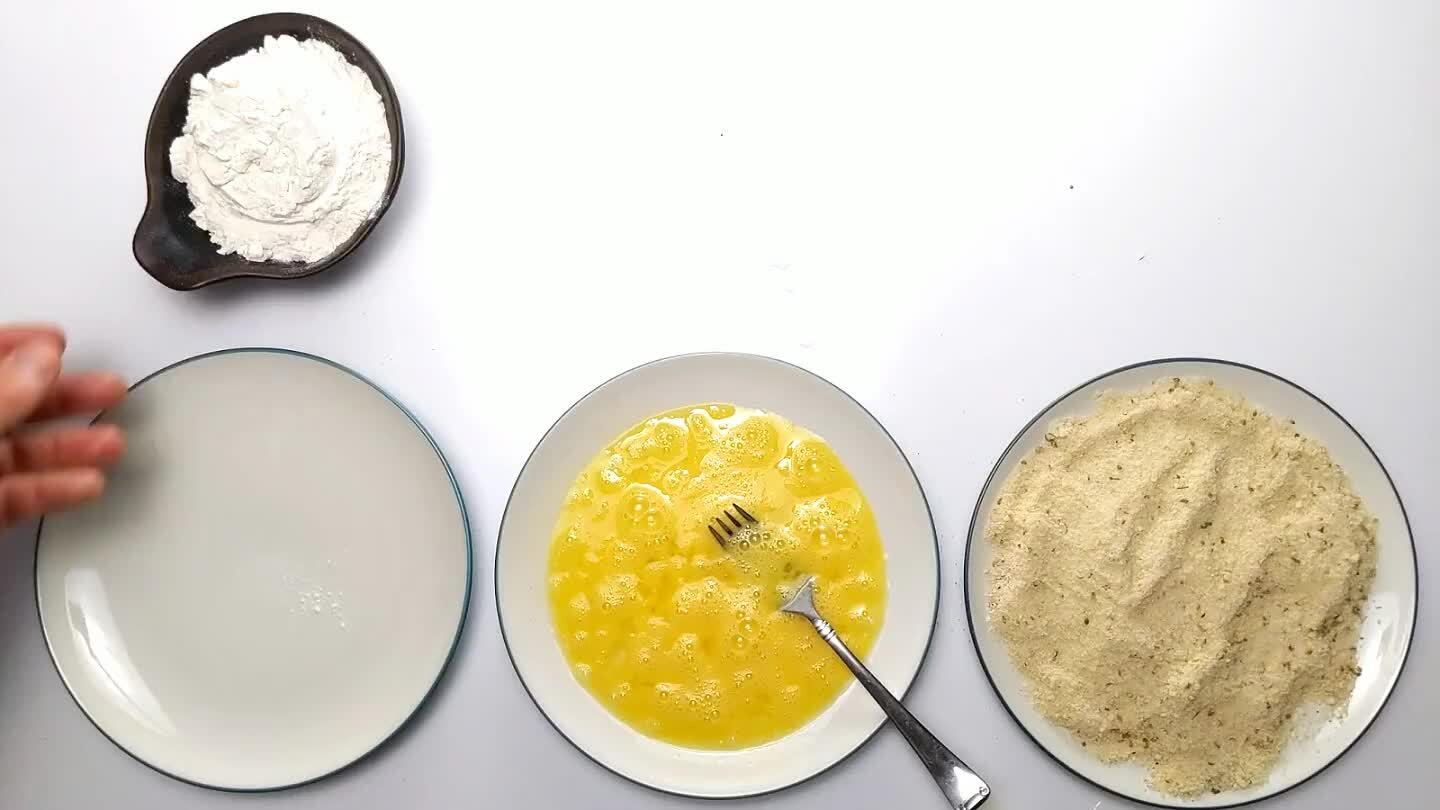 Scatter the flour on a 3rd plate.
COAT THE EGGPLANT IN BREADING
Dust the eggplant in flour and shake it off.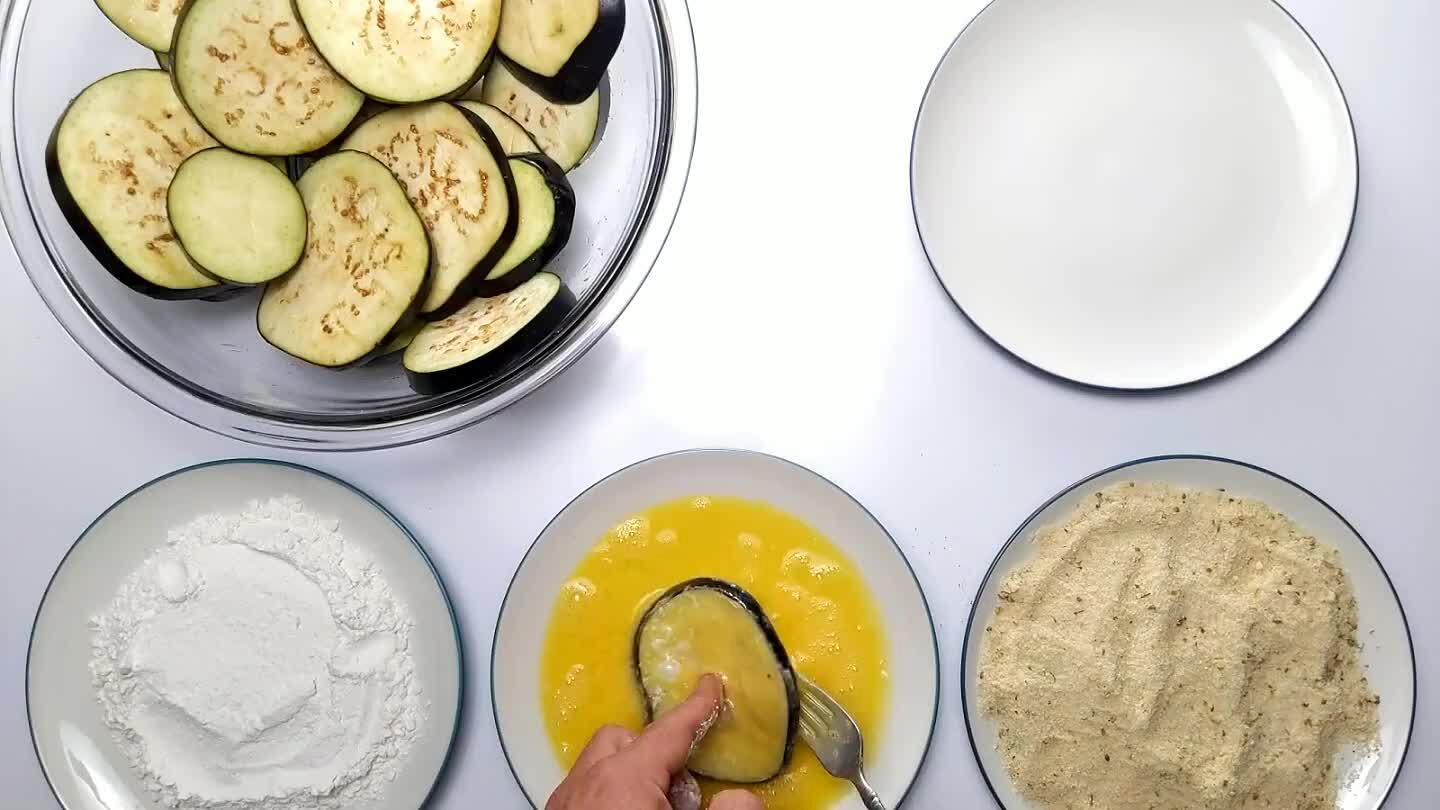 Transfer the eggplant into the egg. Flip several times to coat thoroughly.
Move the eggplant into the bread crumbs. Flip and pat down until eggplant is thoroughly coated in bread crumbs.
ASSEMBLE THE STACKS
Heat oil in a heavy skillet. When oil is hot enough that eggplant sizzles, add several slices to the pan. Fry until golden brown, then flip. As each slice is cooked, remove from pan to drain and cook the next slice.
Preheat oven to 350°F
Preheat oven to 350°F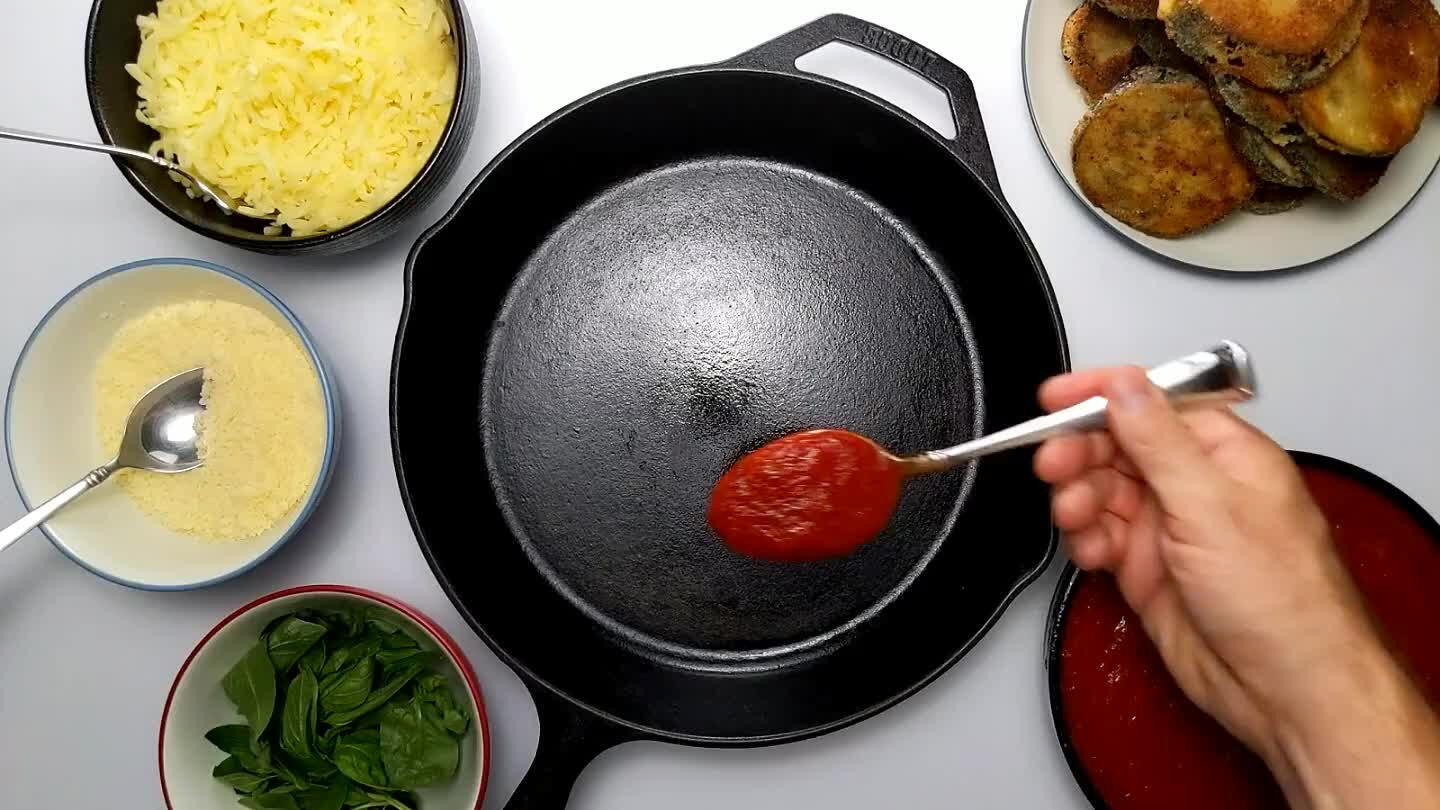 Spread a few spoonfuls of marinara in the bottom of the skillet.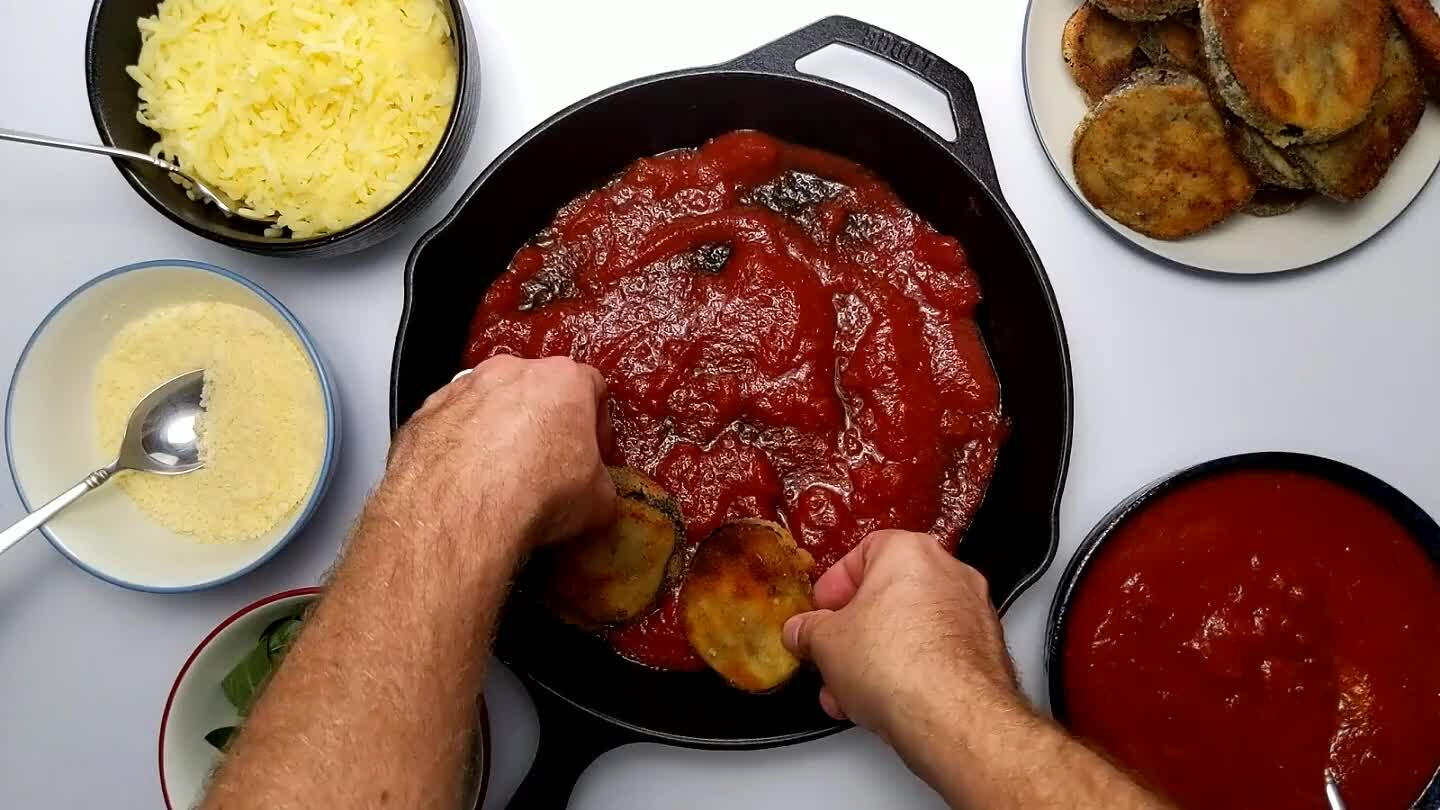 Arrange a layer of eggplant in the marinara.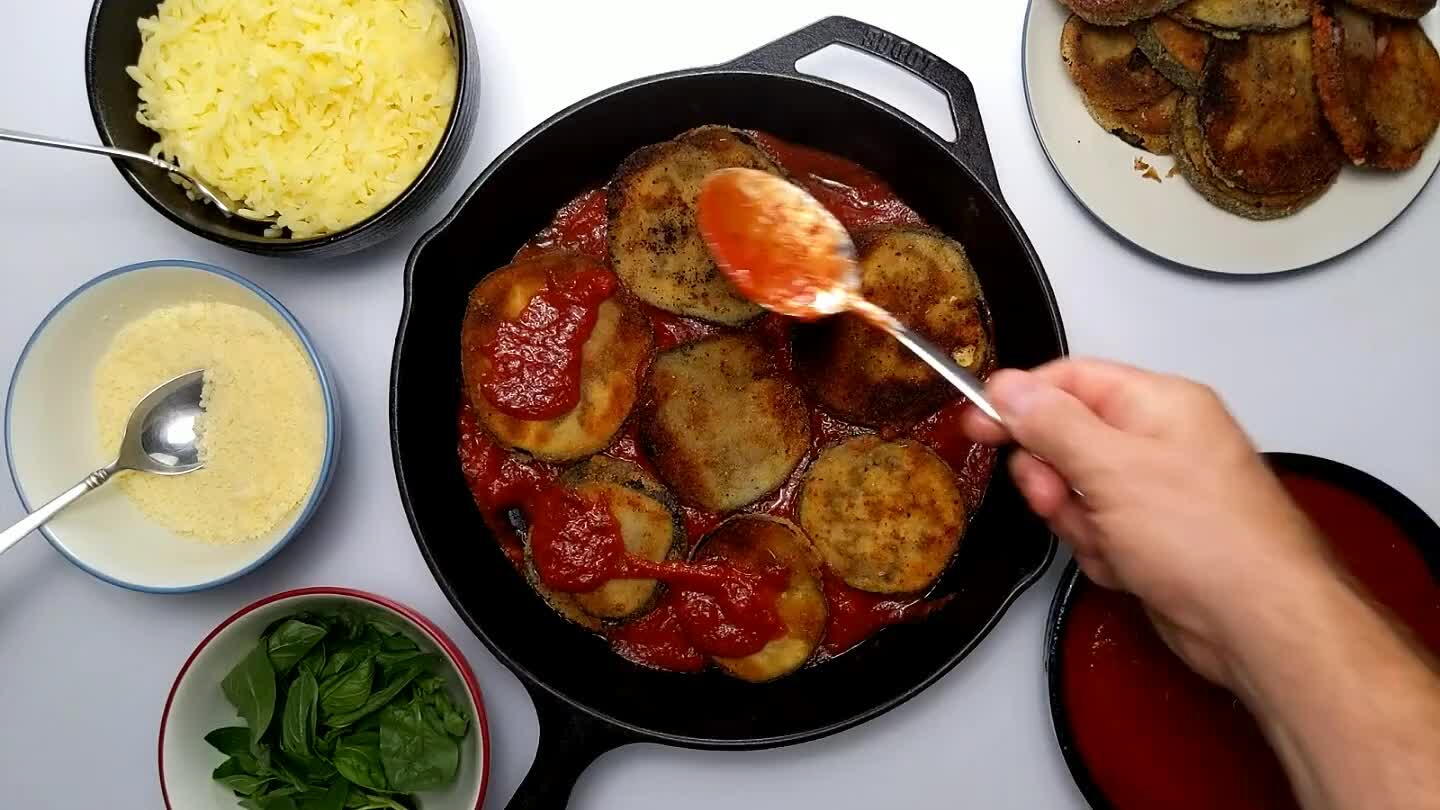 Coat the eggplant slices in marinara.
Scatter some shredded mozzarella on top.
Add some parmesan.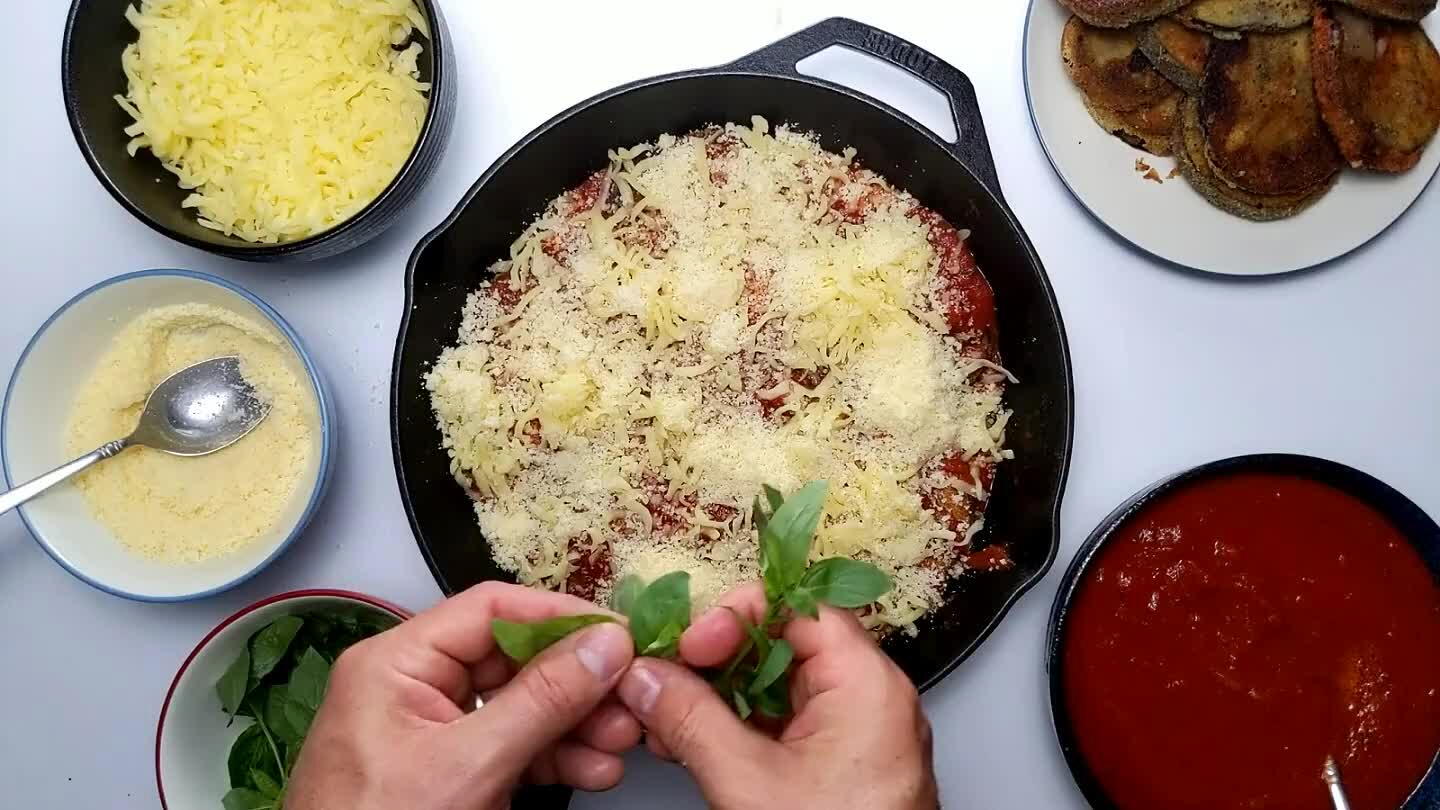 Scatter some torn basil on top of the cheese.
Repeat layering until ingredients are all used up. End with a cheese layer. Reserve some basil to garnish after baking.
Bake for about 40 minutes, or until the cheese on top is golden brown.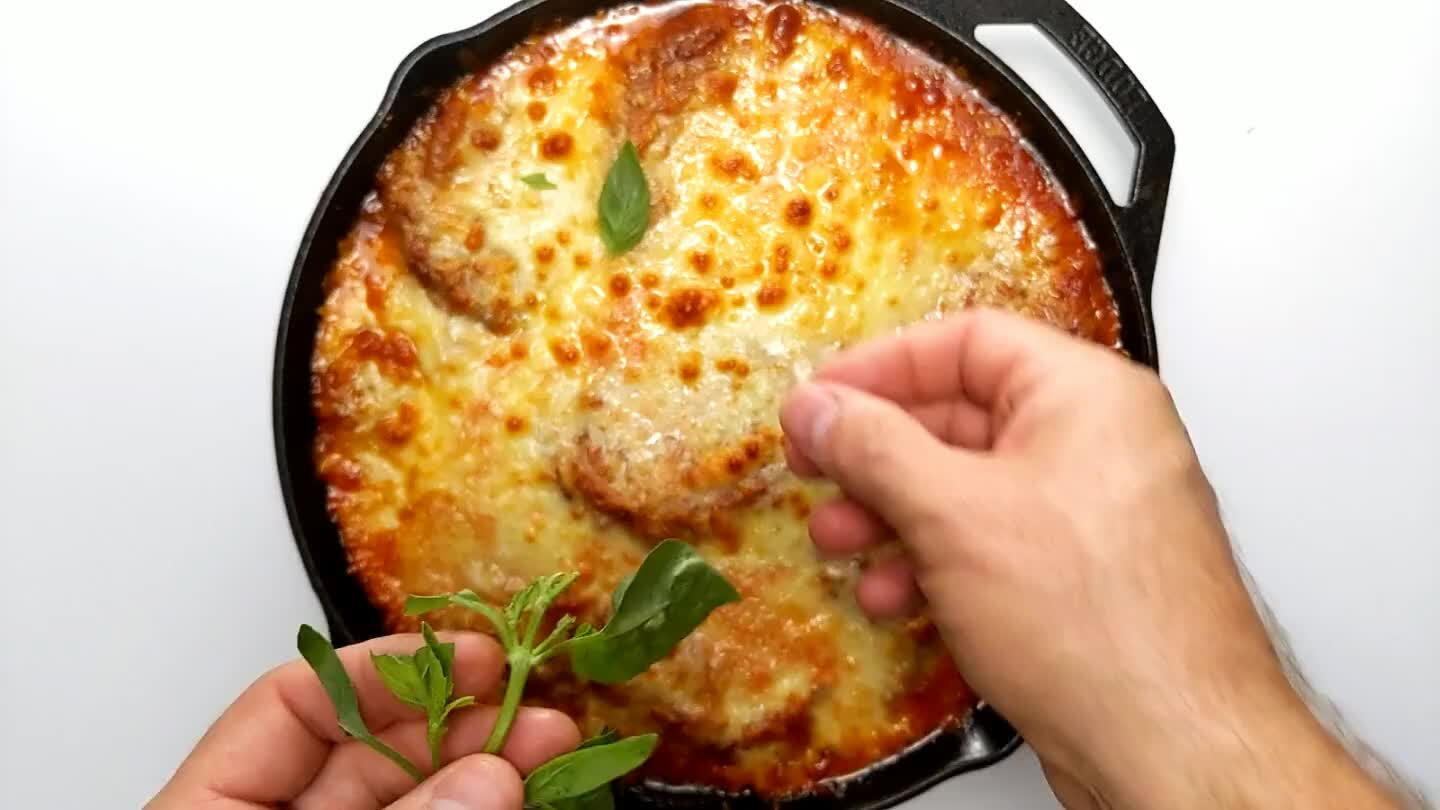 Garnish with a little basil and serve.
Comments