3 Ingredient Fettuccine Alfredo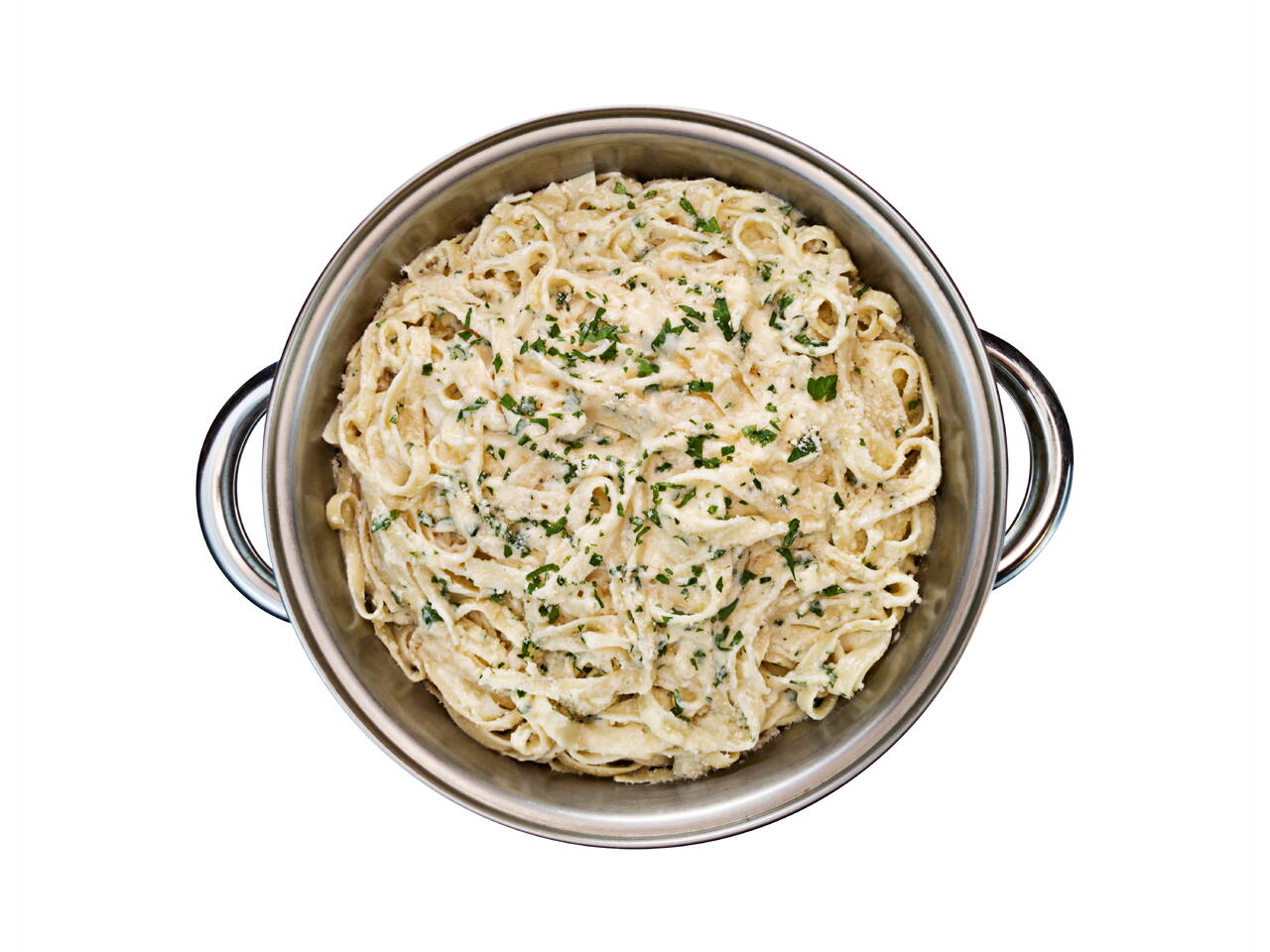 6 portions
25m
Simple alfredo, the right way. Most recipes call for heavy cream. It's not necessary. Get all of the texture and flavor you're after with just butter and fresh parmesan. But this dish does take some practice to master.
What you will need
1 lb Fettuccine
6 Tbsp Unsalted Butter
1 cup Grated Parmesan
Salt, as needed
Ground Black Pepper, as needed
(Nutritional facts 227 calories, 16.53 g fat, 12.22 g carbohydrates, 8.97 g protein, 50 mg cholesterol, 610 mg sodium)
How to cook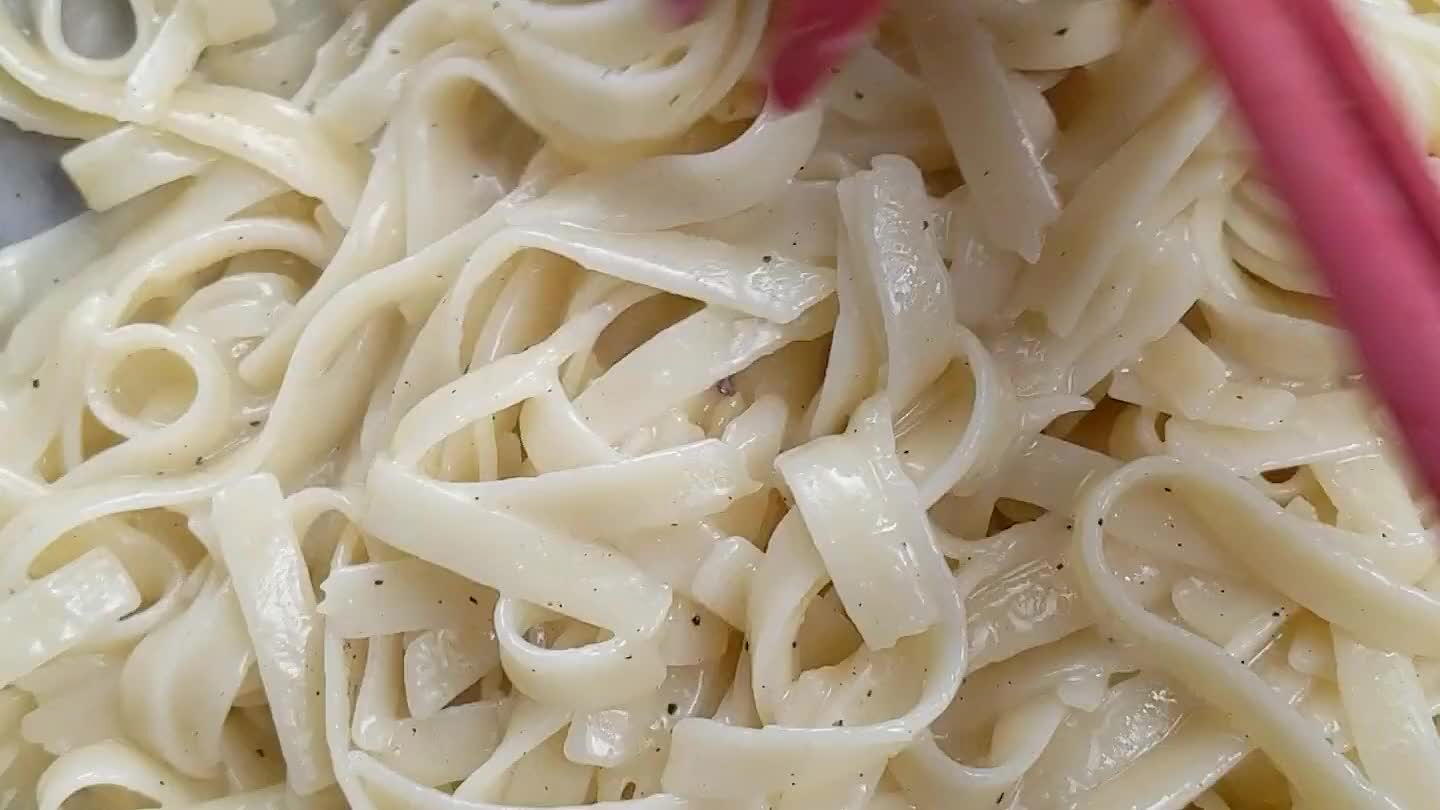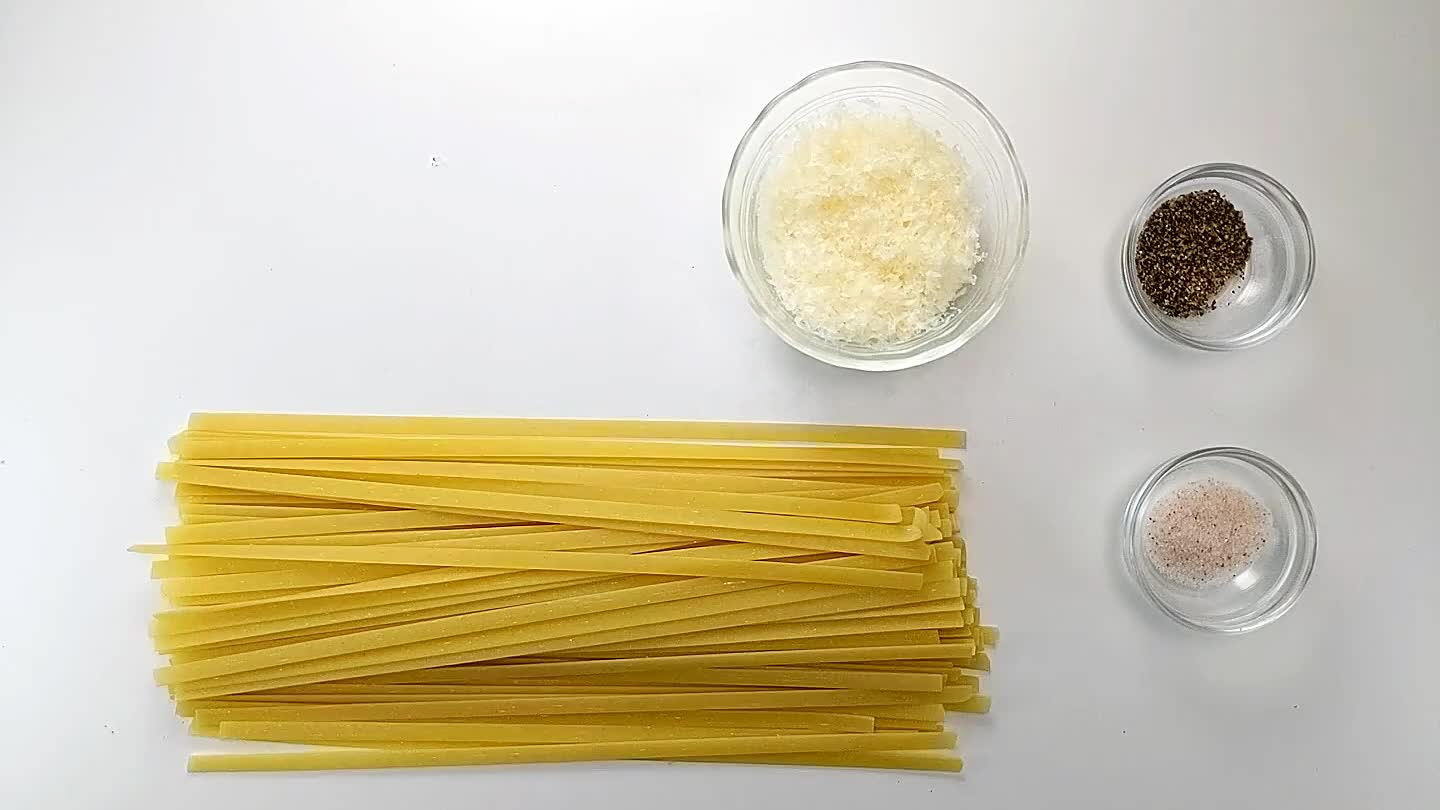 Assemble the ingredients.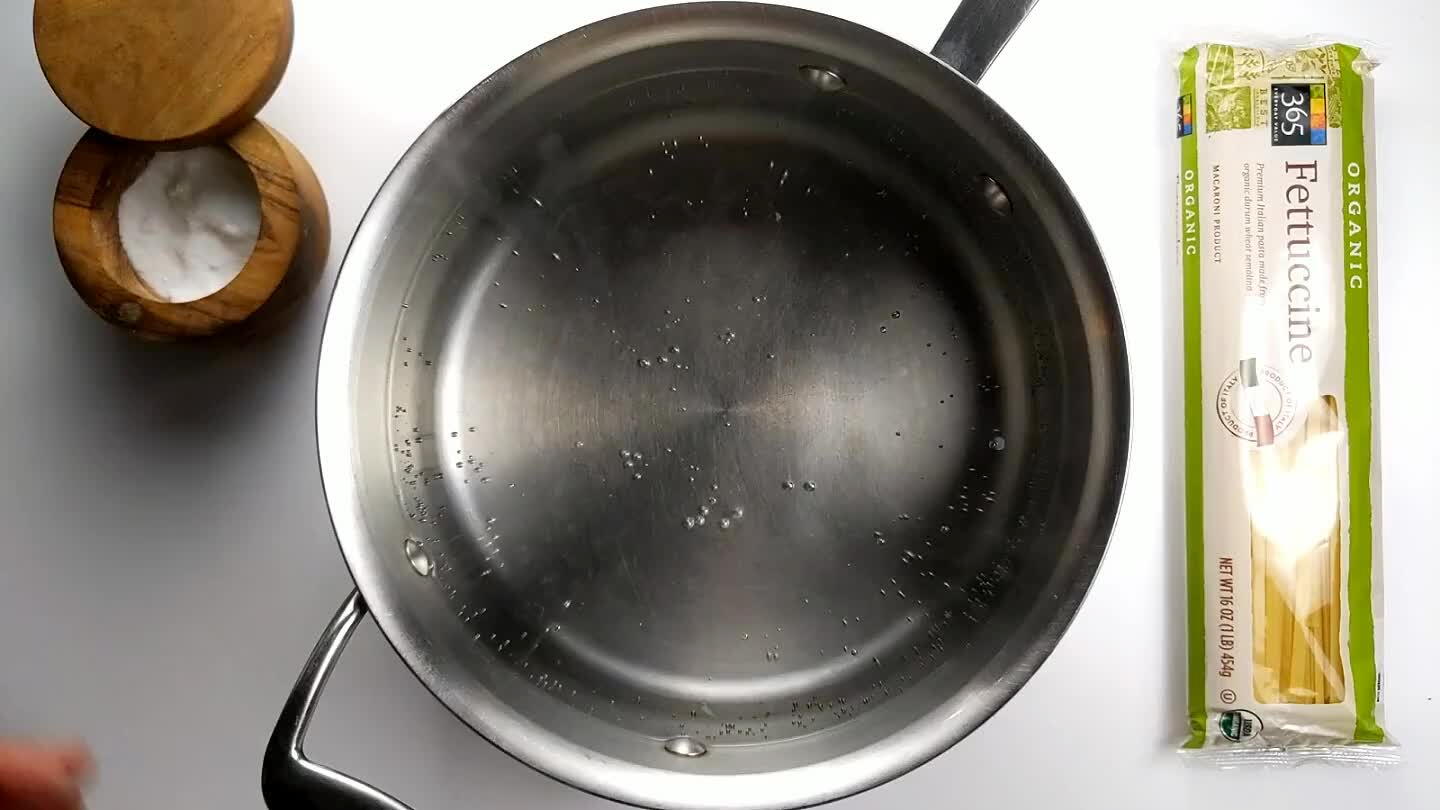 Add fettucine to salted water at a rolling boil. Cook, stirring frequently, until noodles are about 2 minutes from being cooked to completion. Strain, reserving pasta water.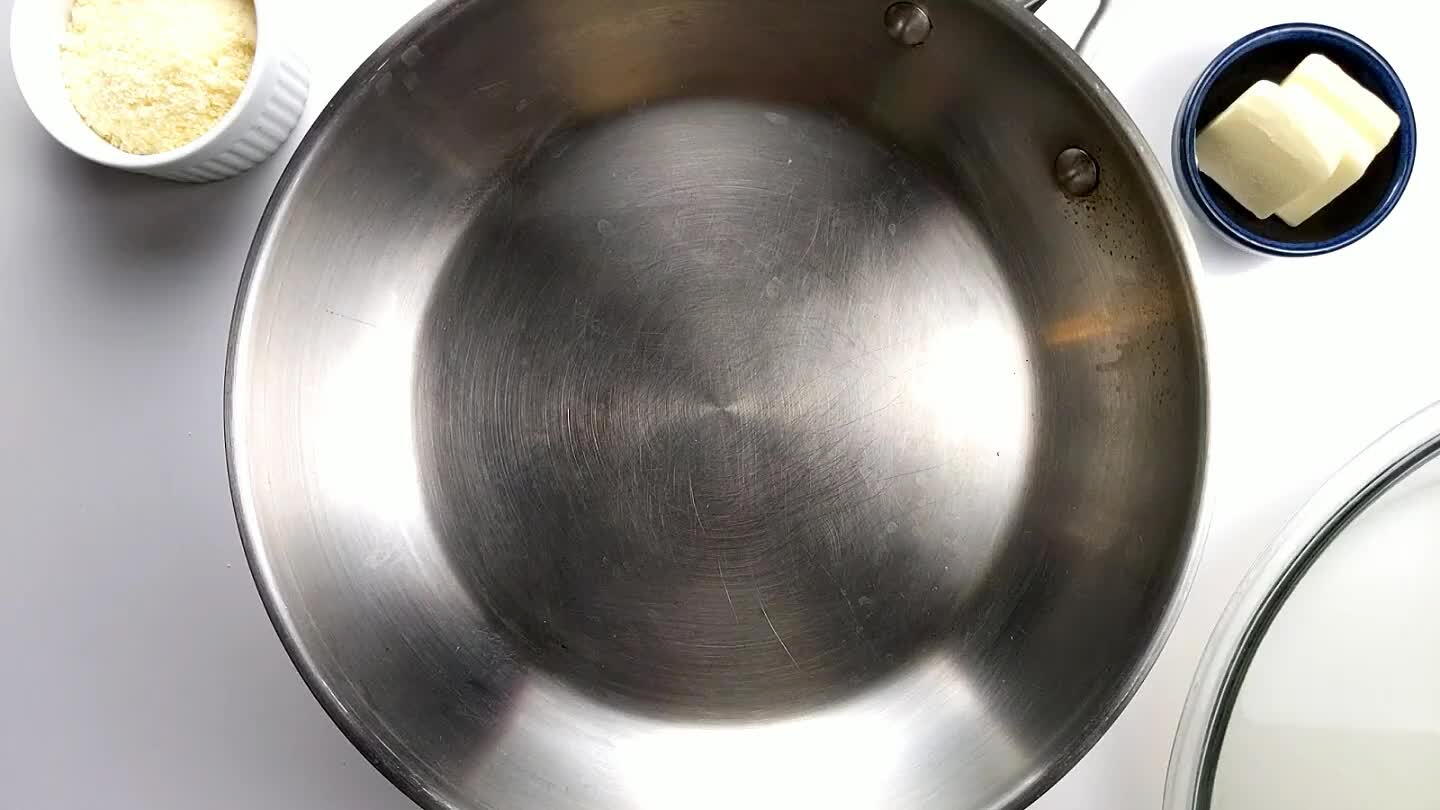 Pour a few ladles of pasta water into a pan over medium heat.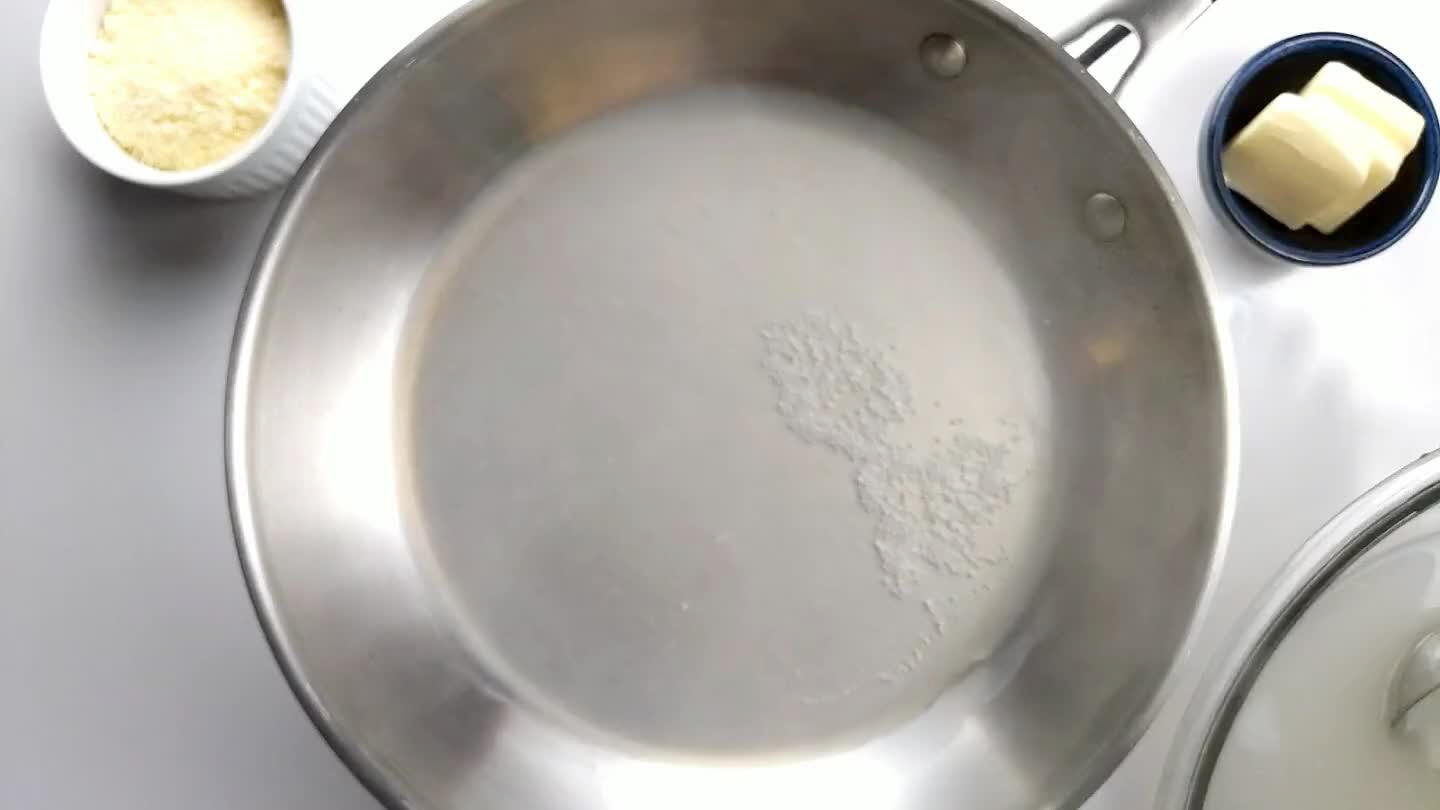 Add butter, in chunks, to the hot water. Swirl and stir to dissolve the butter evenly into the hot water. As the butter begins to melt, whisk rapidly. The goal is to disperse the water into the melting butter to form a loose emulsification. make sure you have a nonreactive pan or the scratching of metal on metal may deteriorate your pan or generate some weird flavors.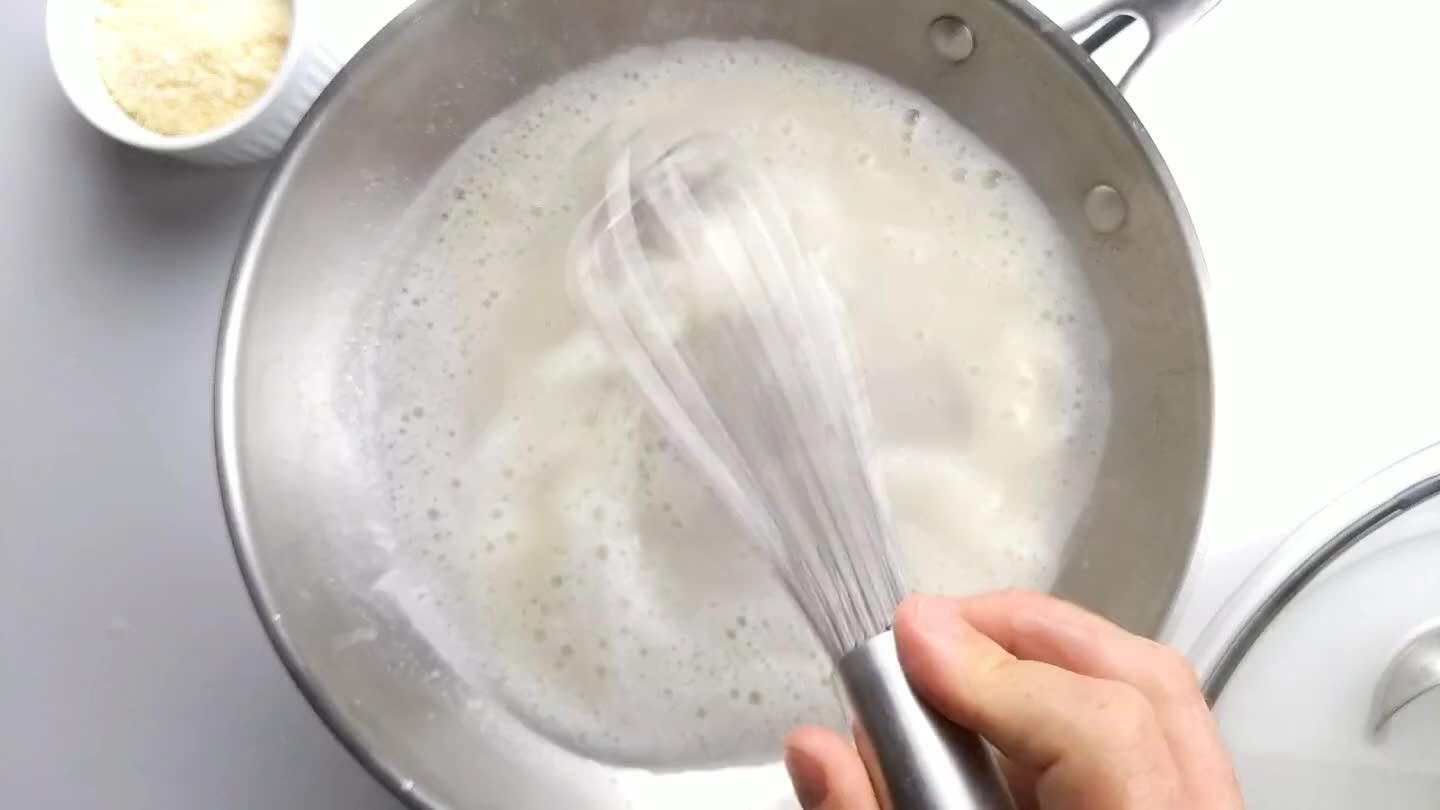 Continue whisking over gentle heat as you shake in small amounts of grated parmesan. Wait for the cheese to melt into the sauce before adding the next batch.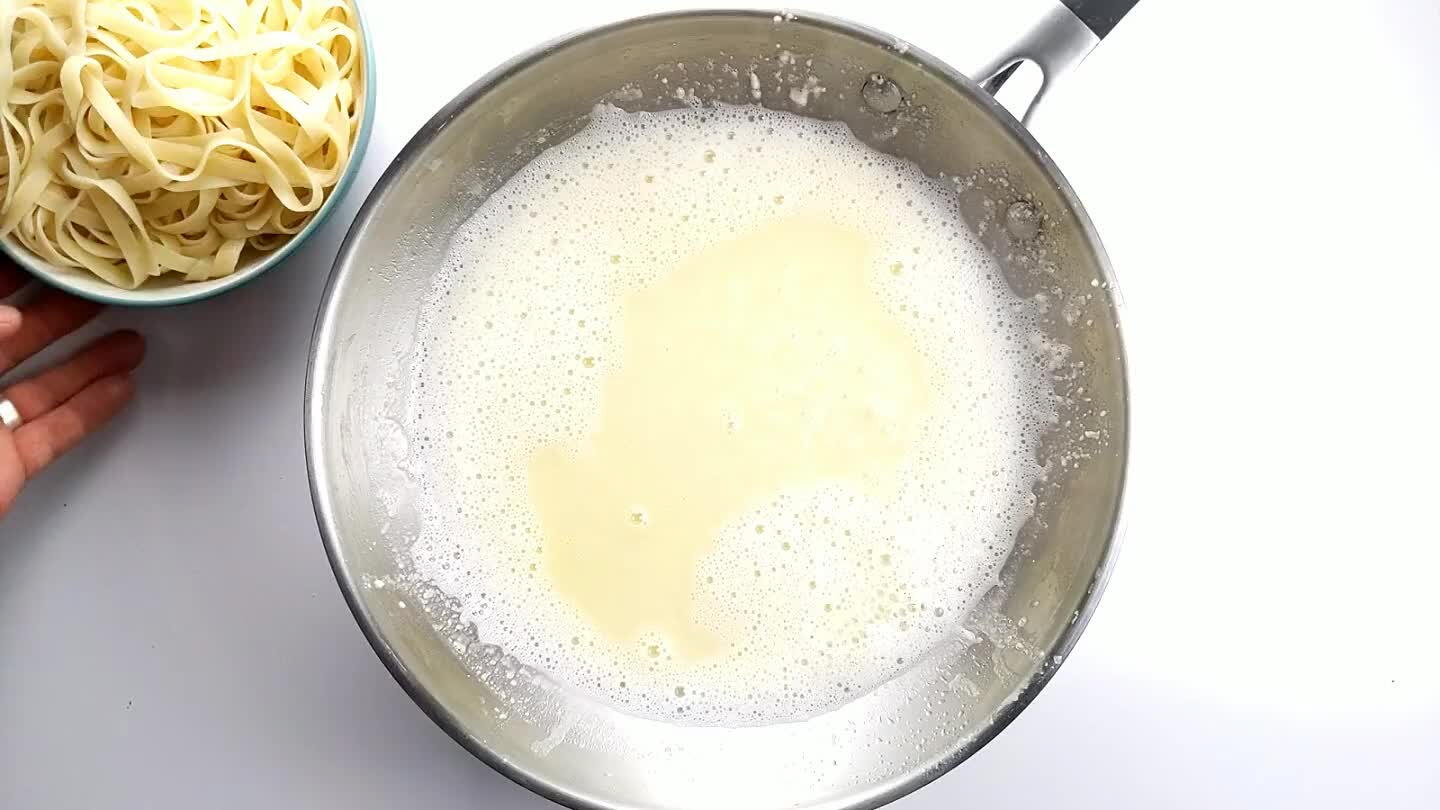 Add the fettucine and toss to coat in sauce. If the cheese begins to stick to the bottom of the pan, stir in some fresh water. Don't add pasta water or the sauce may become too salty. If you have enough water to dissolve the cheese and butter thoroughly you can reduce it just to the point that it thickens into a smooth sauce. Be patient here, this can be a tough balance to master.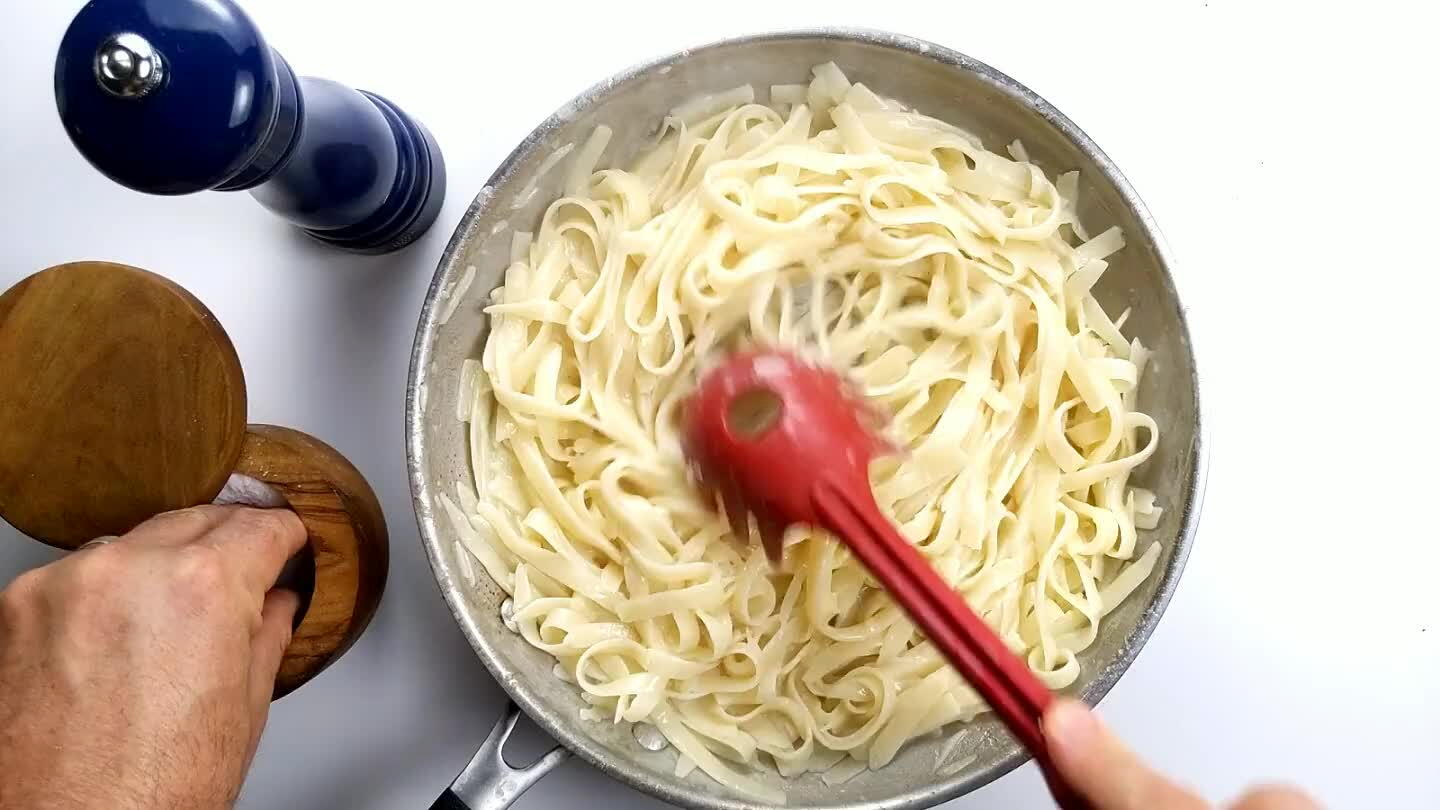 Season with salt and pepper.