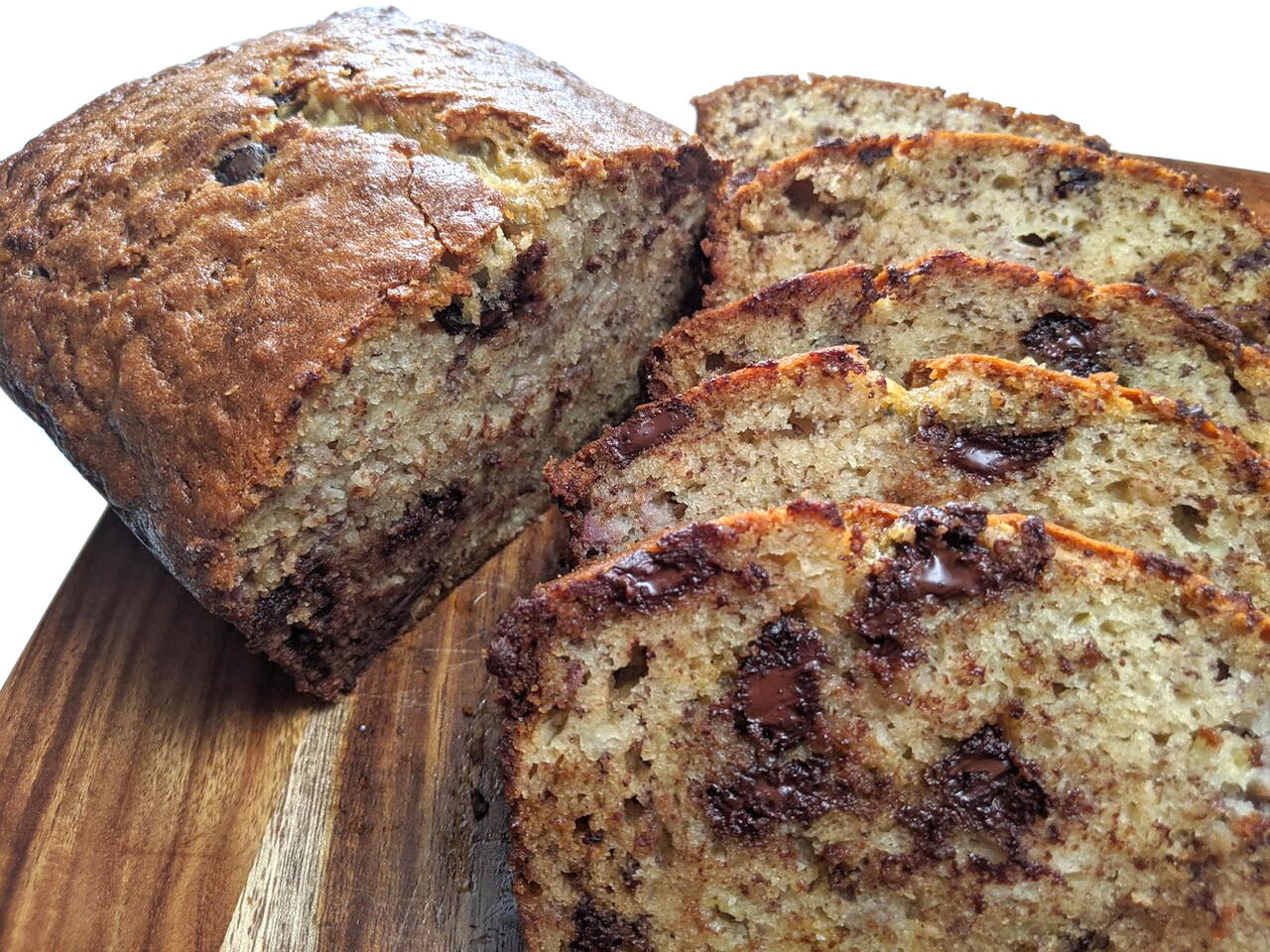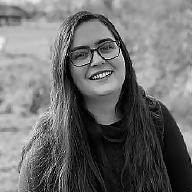 Recipe video made by Michelle
Published on 04/03/2020, viewed by 29080 , 1 Comments
1 portions
70m
One of my favorite things to eat for breakfast. Just a classic fluffy loaf for when you have a couple of too ripe bananas on hand. I like to add chocolate chips, but feel free to add nuts if you prefer.
What you will need
Cooking spray
8 Tbsp Unsalted Butter
1 cup Sugar
2 Eggs
1/4 cup Milk
1 tsp Vanilla Extract
3 ripe Bananas
2 cups AP Flour
1 tsp Baking Soda
1/4 tsp Salt
1 cup Chocolate Chips
(Nutritional facts 340 calories, 16.94 g fat, 39.44 g carbohydrates, 7.9 g protein, 221 mg cholesterol, 525 mg sodium)
How to cook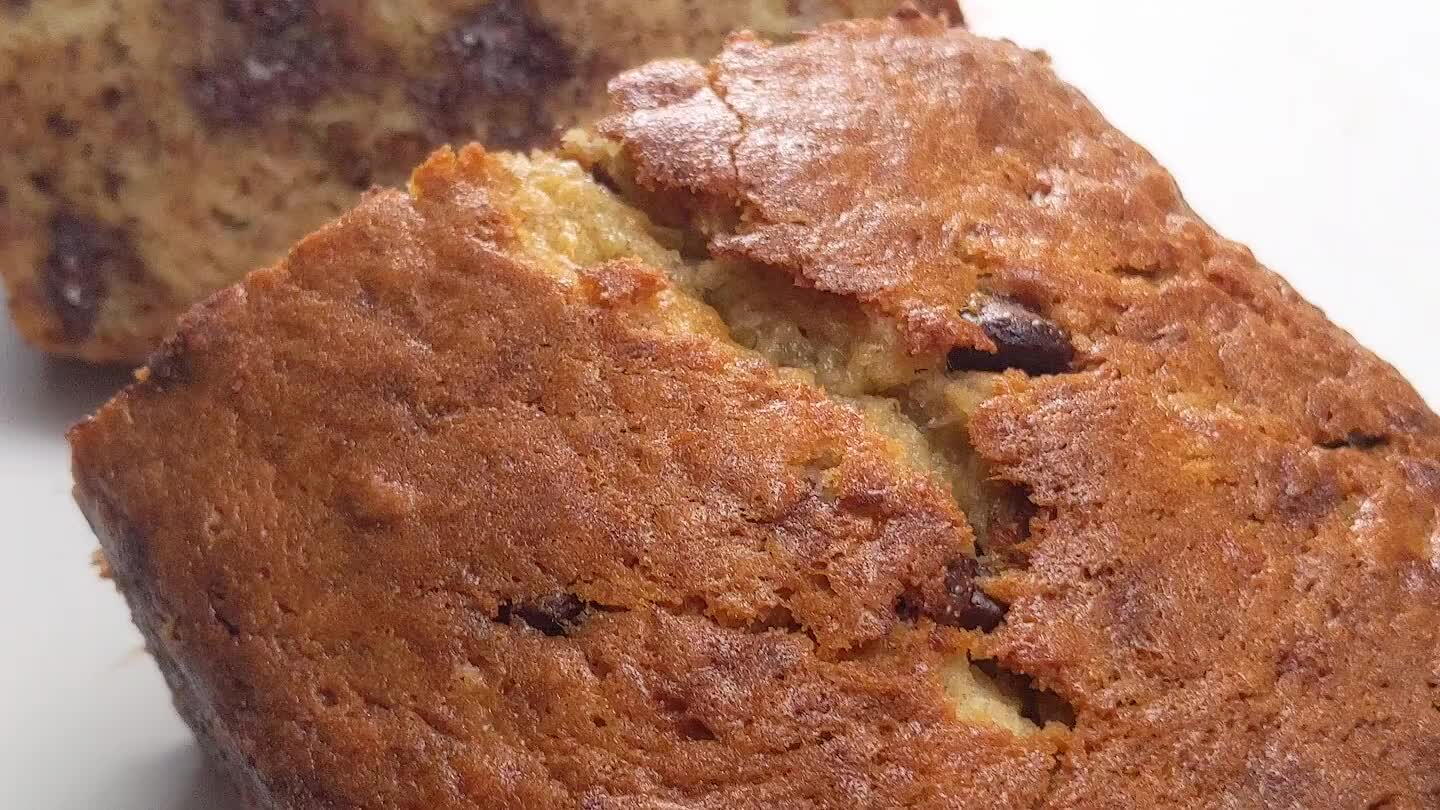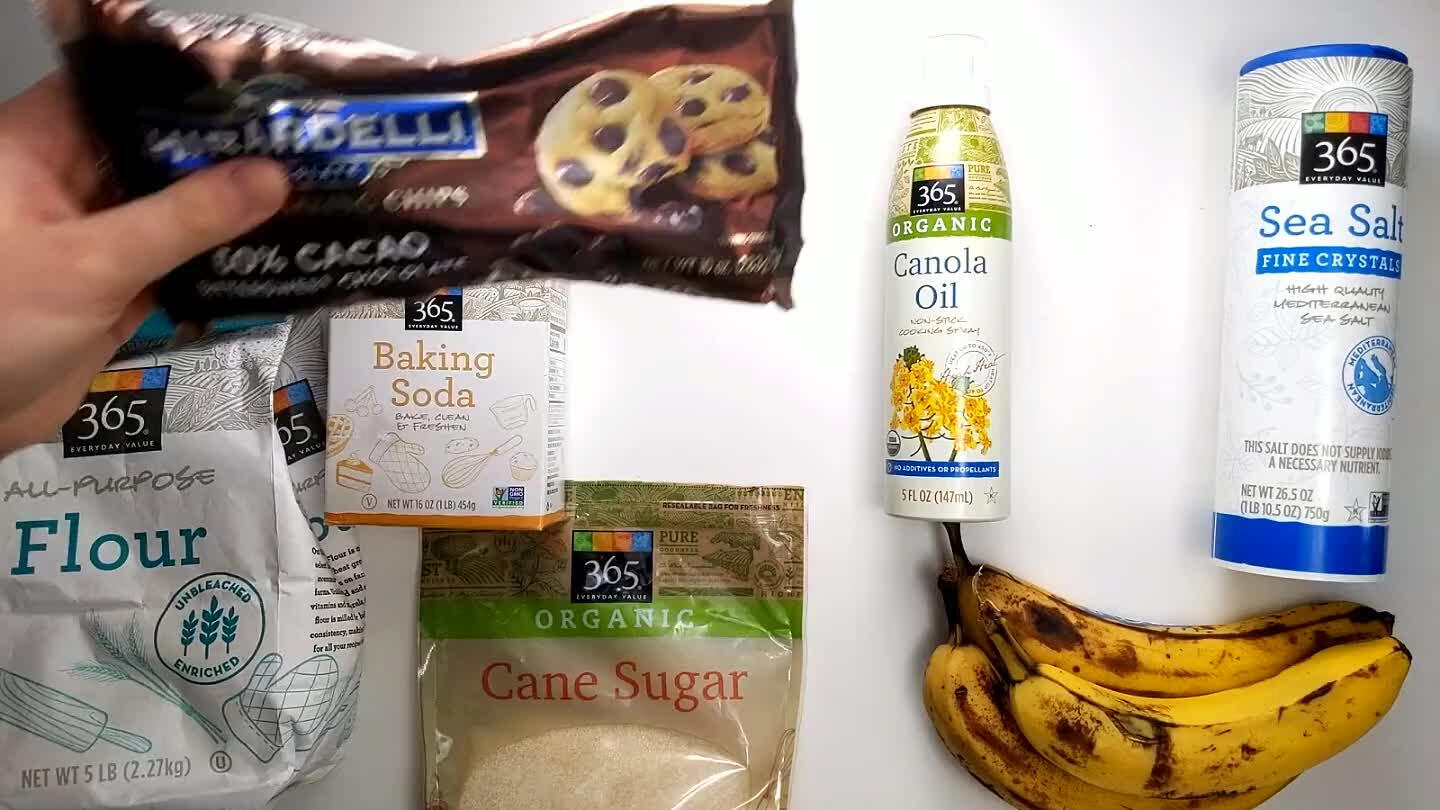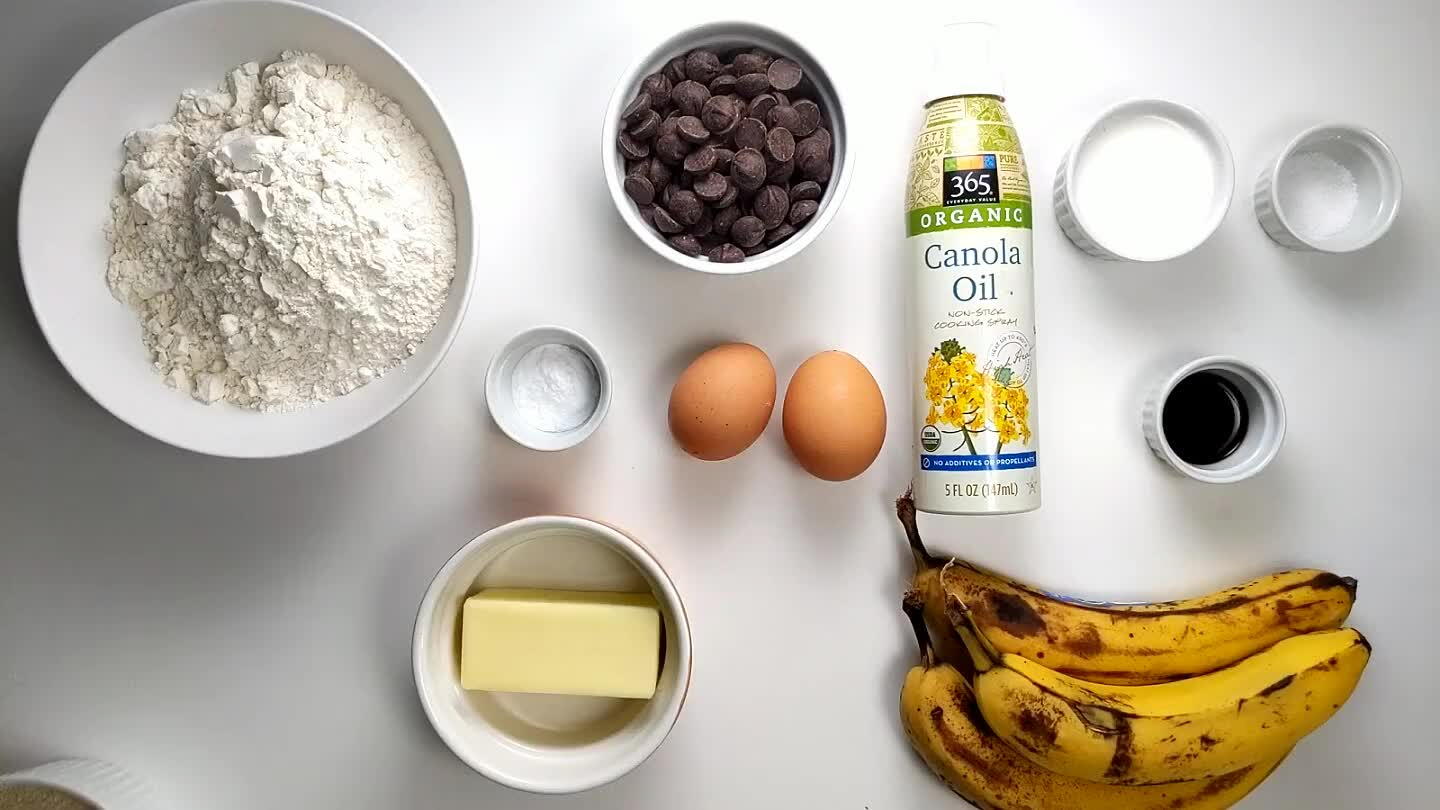 Gather and portion all ingredients.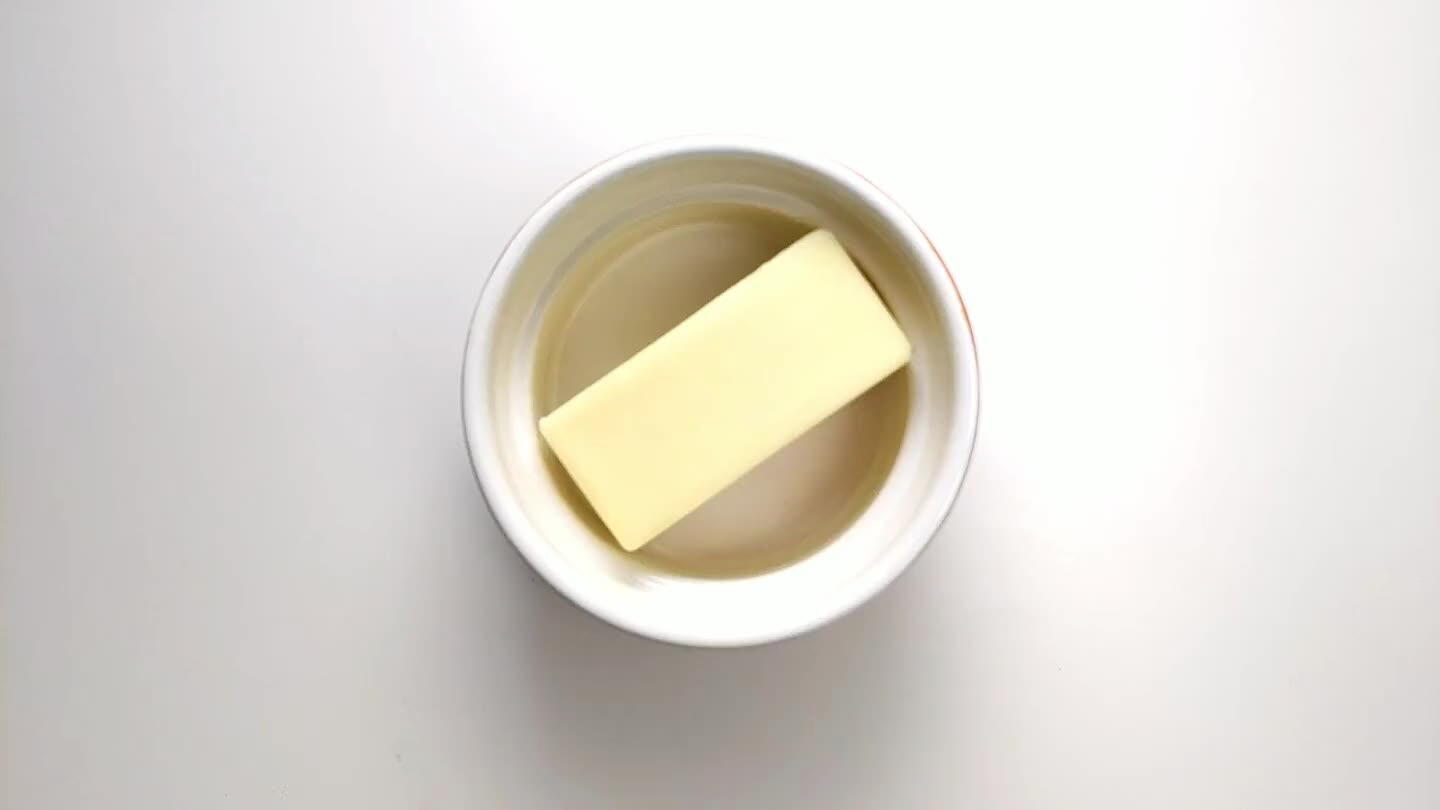 Melt the butter in the microwave or on the stove.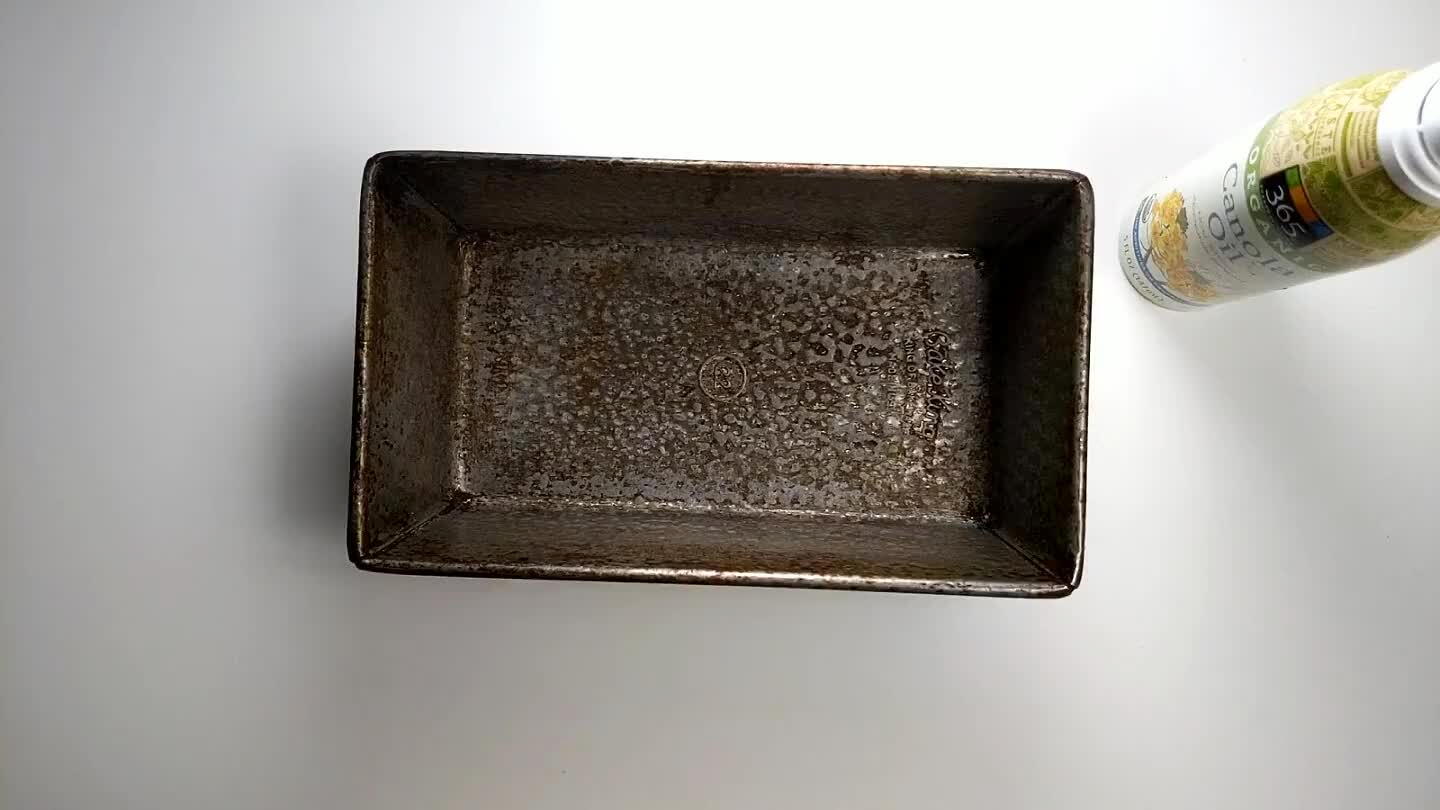 Add a layer of parchment paper so that it hangs over the side of the pan to act as handles to remove it once the bread is done. Then spray the sides with canola oil spray, or use a brush or paper towel to spread it around.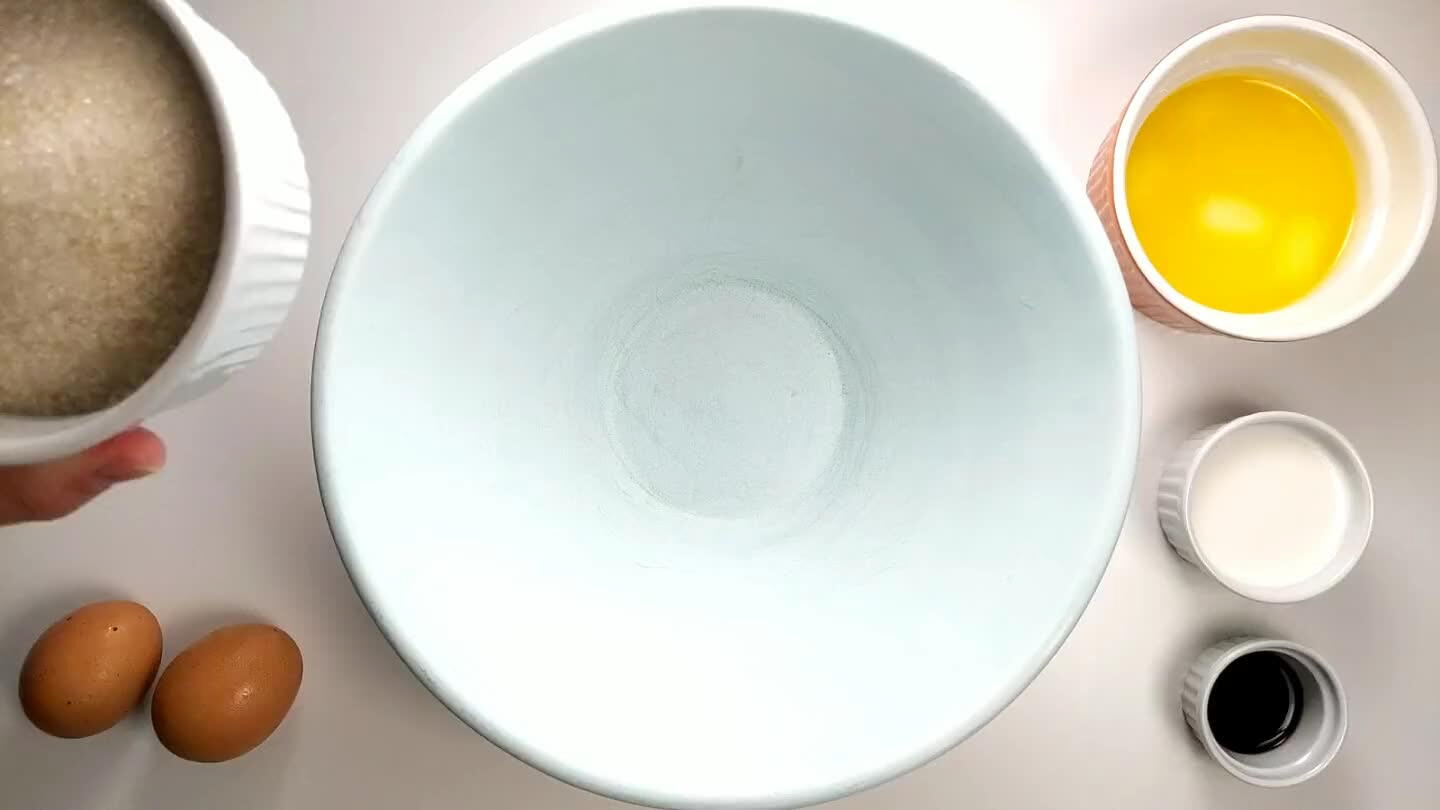 Mix together the butter and sugar in a mixing bowl and whisk to start to dissolve the sugar.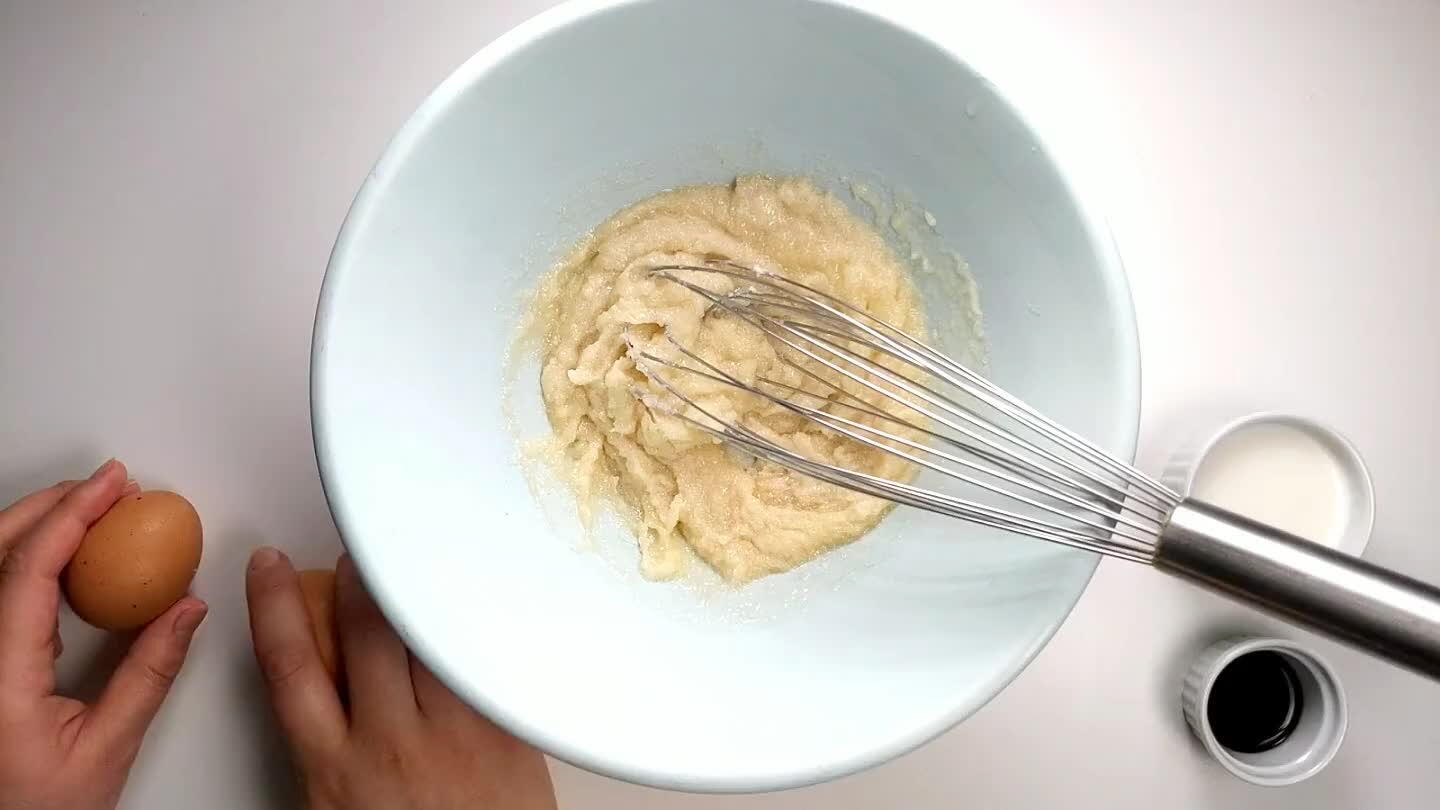 Add the eggs to the bowl and whisk to combine.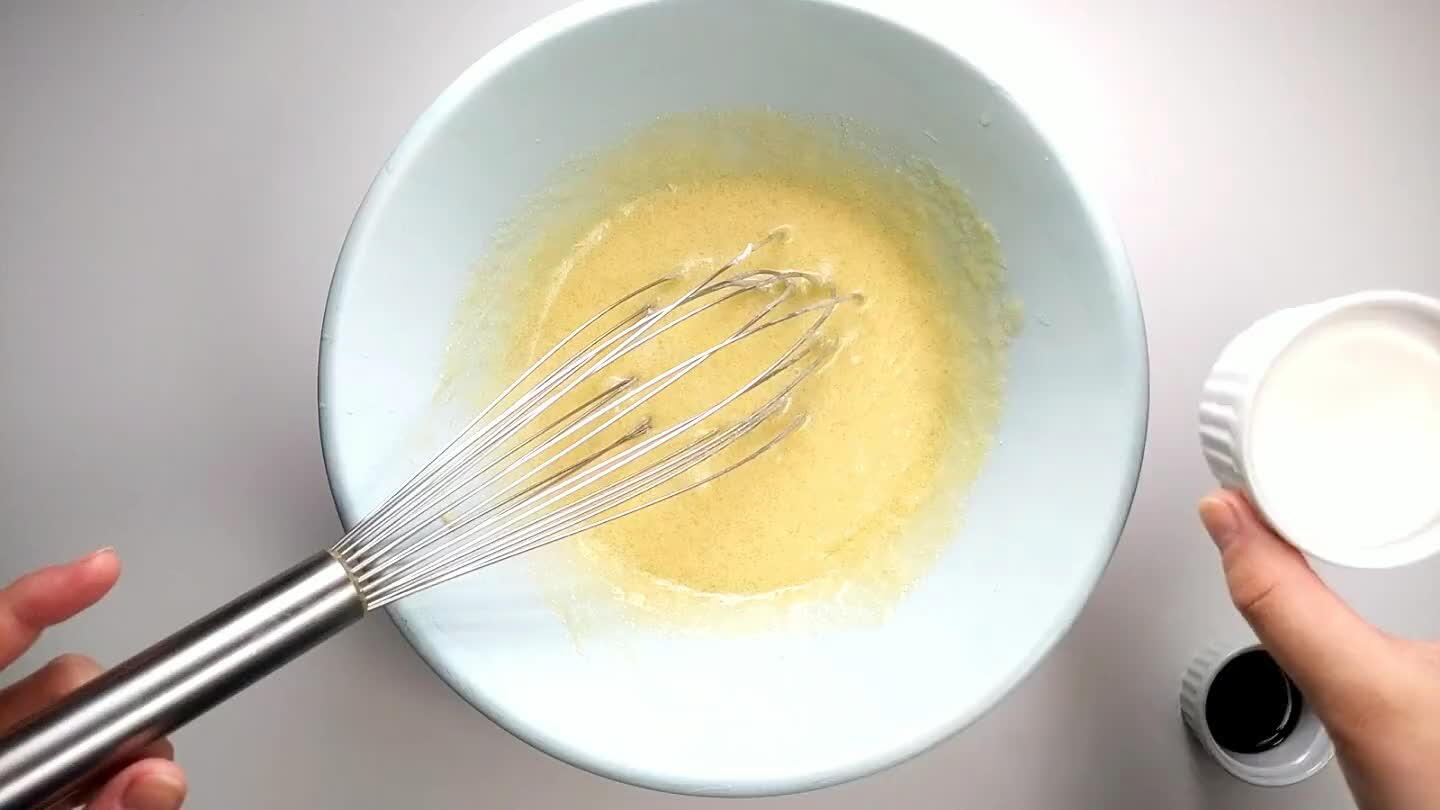 Stir the milk and vanilla extract into the batter.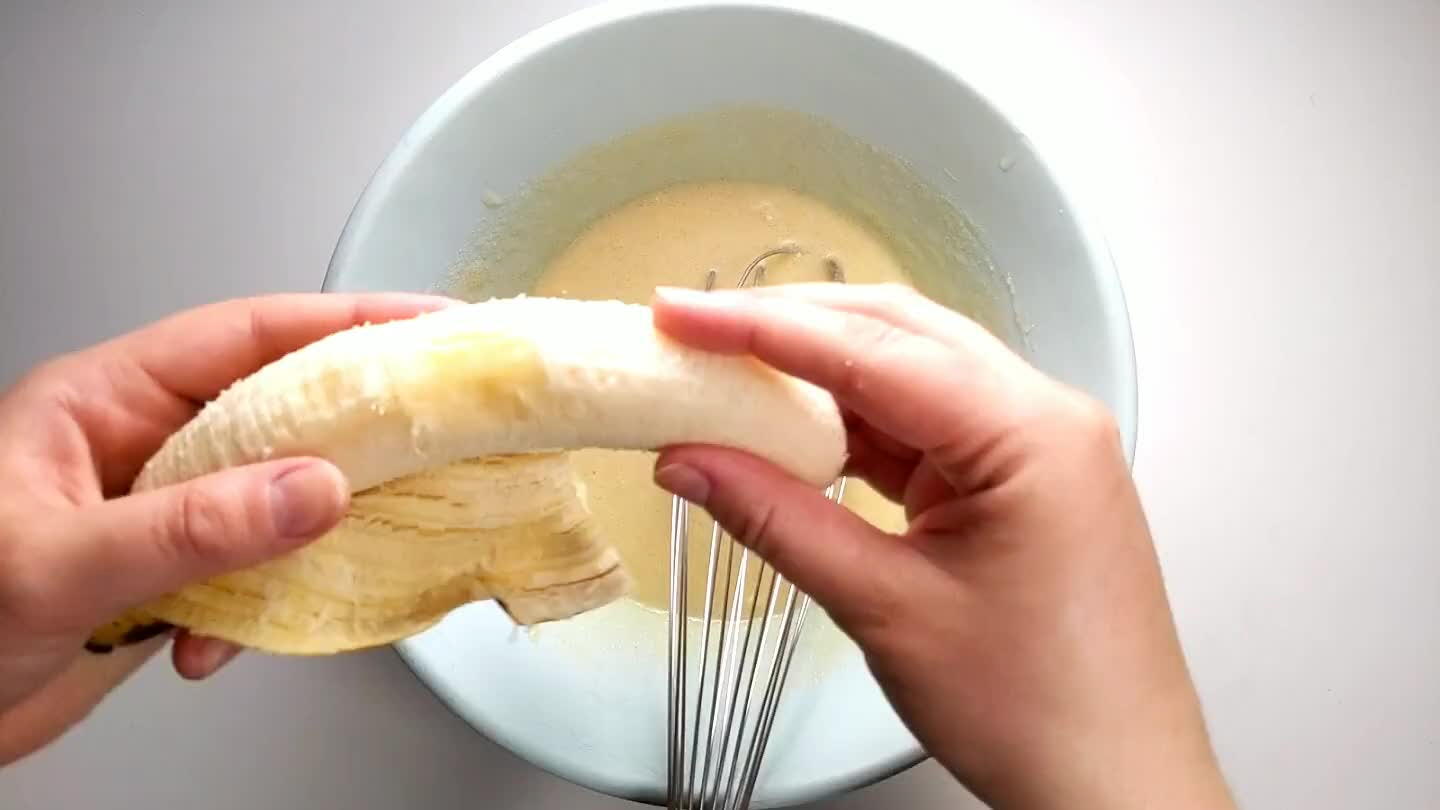 Add the banans and mash them in with the whisk or a fork. I prefer larger chunks of banana in my bread. If you prefer you can also mash in a separate bowl before adding to the batter to get a pureed texture.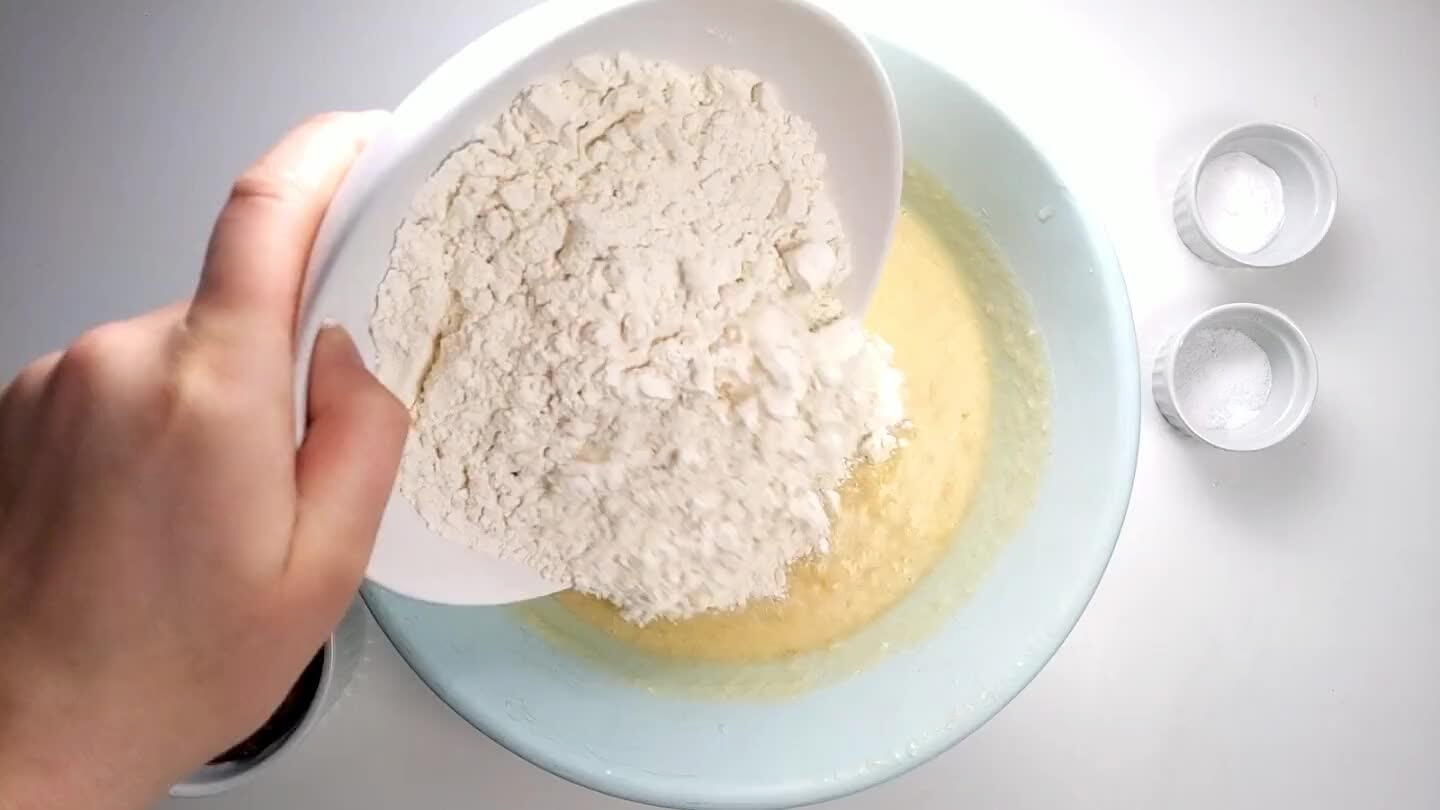 Switch over to a spatula and fold in the flour. Don't over mix. Fold the flour in until just incorporated and no dry spots remain. It is ok if it is a little chunky.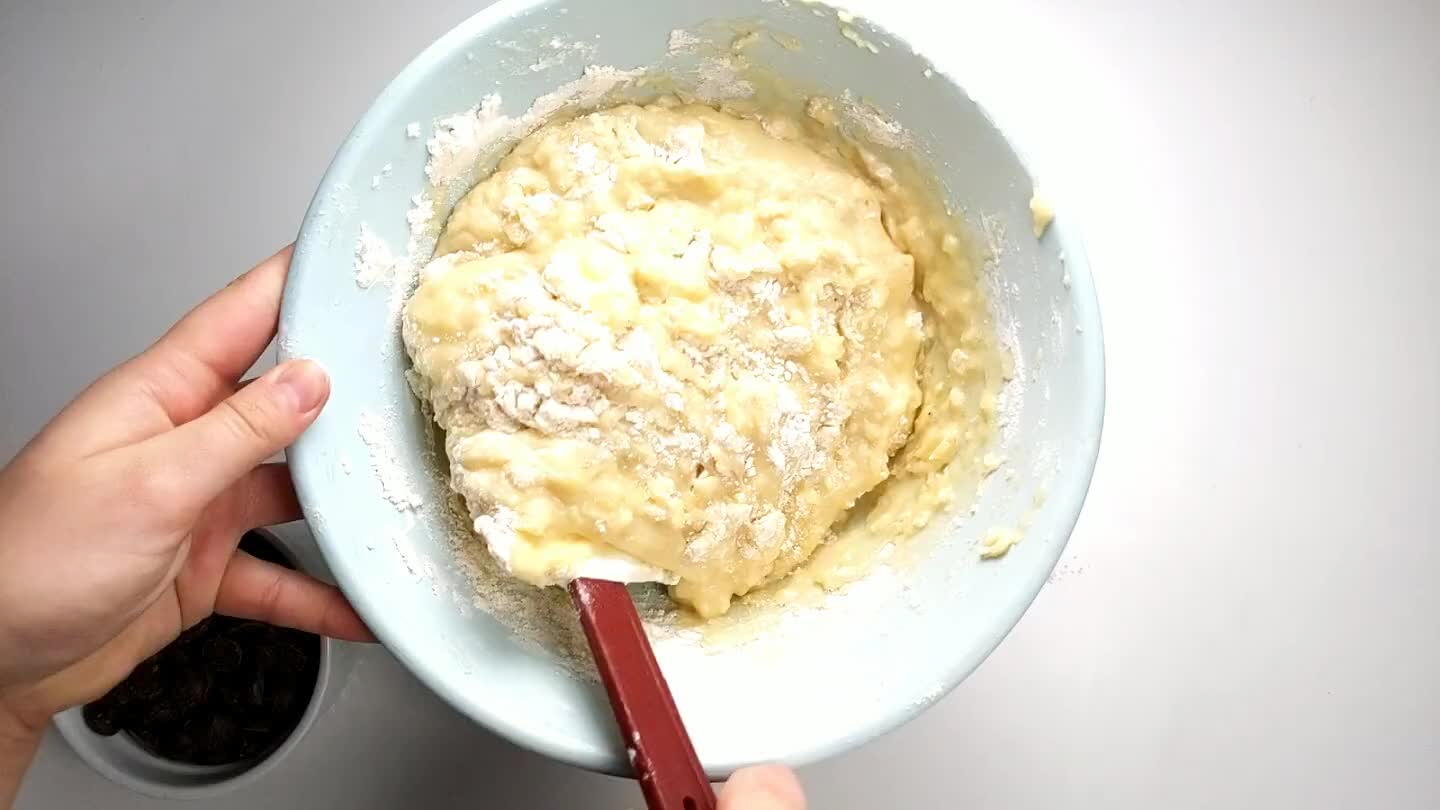 Fold in the chocolate chips until dispersed in the batter. 1 cup is just a general measurement, feel free to add more or less depending on your preference.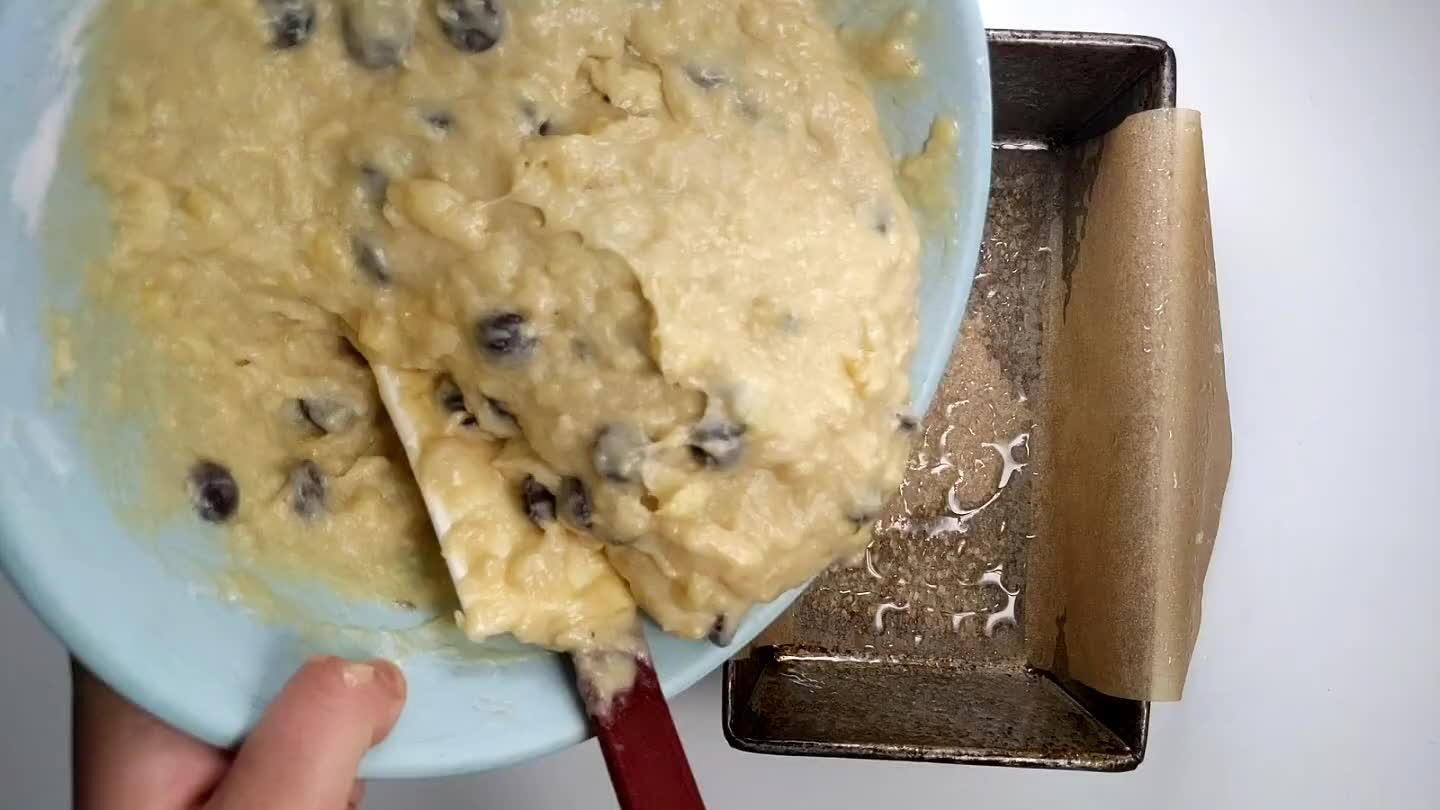 Pour the batter into the prepared loaf pan, and bake for about 60 minutes. Check the bread for done-ness by poking with a toothpick. If it comes out clean, the bread is done.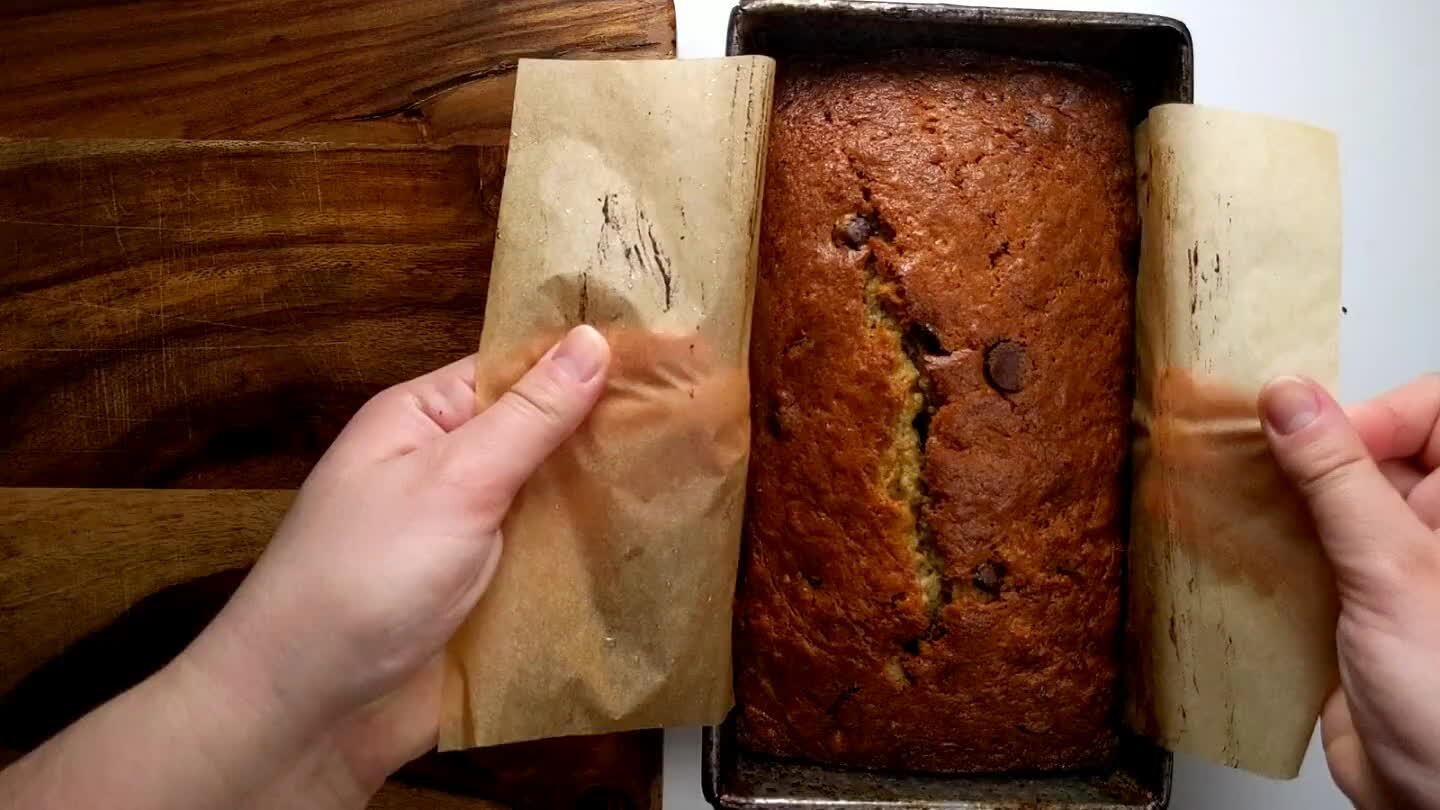 Let cool in the pan for at least 10 minutes and then use the parchement paper handles to pull the bread out of the pan. Slice and serve!
Comments