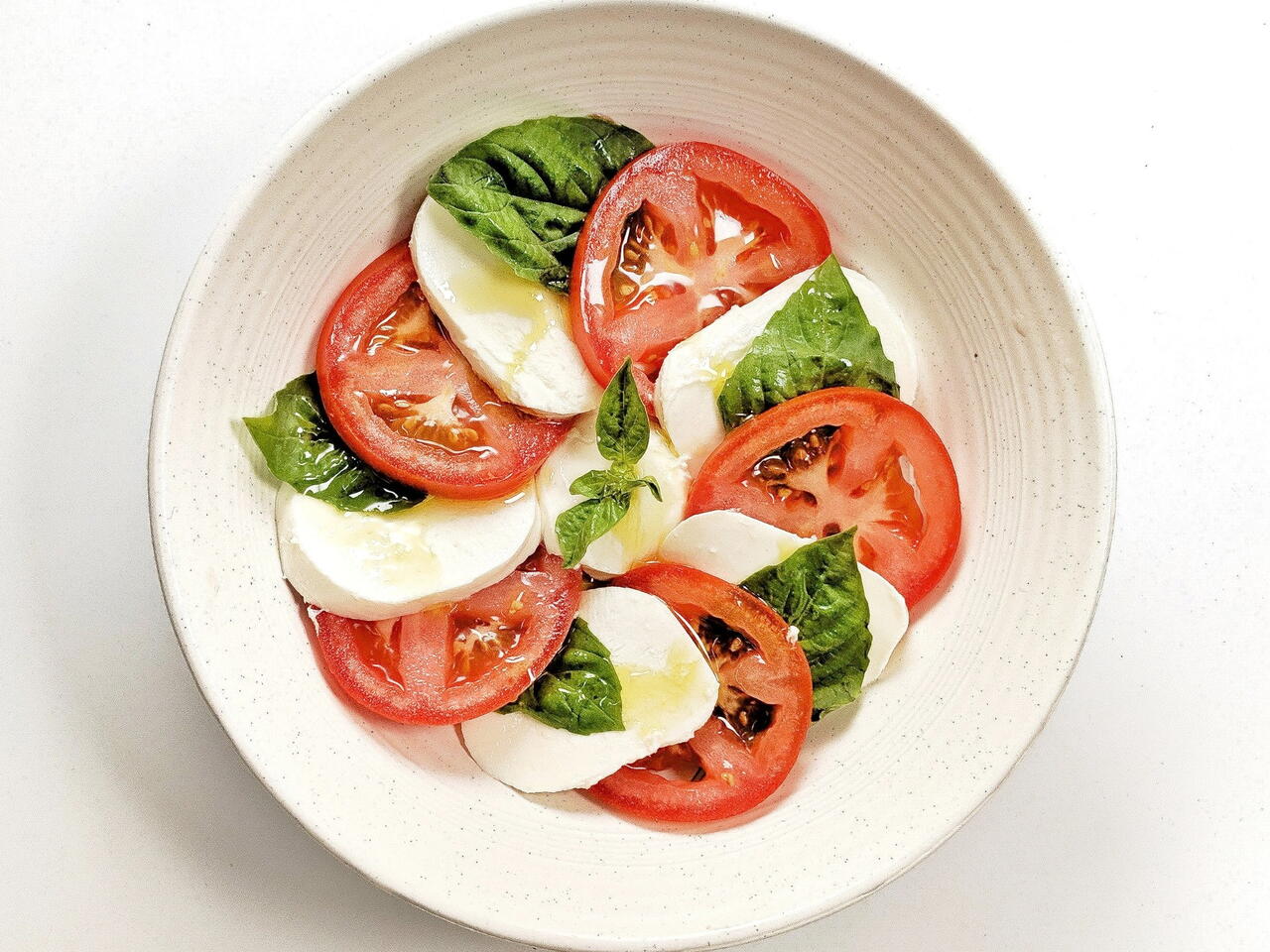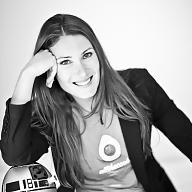 Recipe video made by Silvia
Published on 33 days ago, viewed by 183 , 1 Comments
2 portions
5m
What you will need
12 oz fresh mozzarella
2 tomatoes
1/2 bunch fresh basil
Extra-virgin olive oil, for drizzling
Flaky sea salt
Freshly ground black pepper
(Nutritional facts 294 calories, 14.34 g fat, 31.72 g carbohydrates, 14.81 g protein, 36 mg cholesterol, 462 mg sodium)
How to cook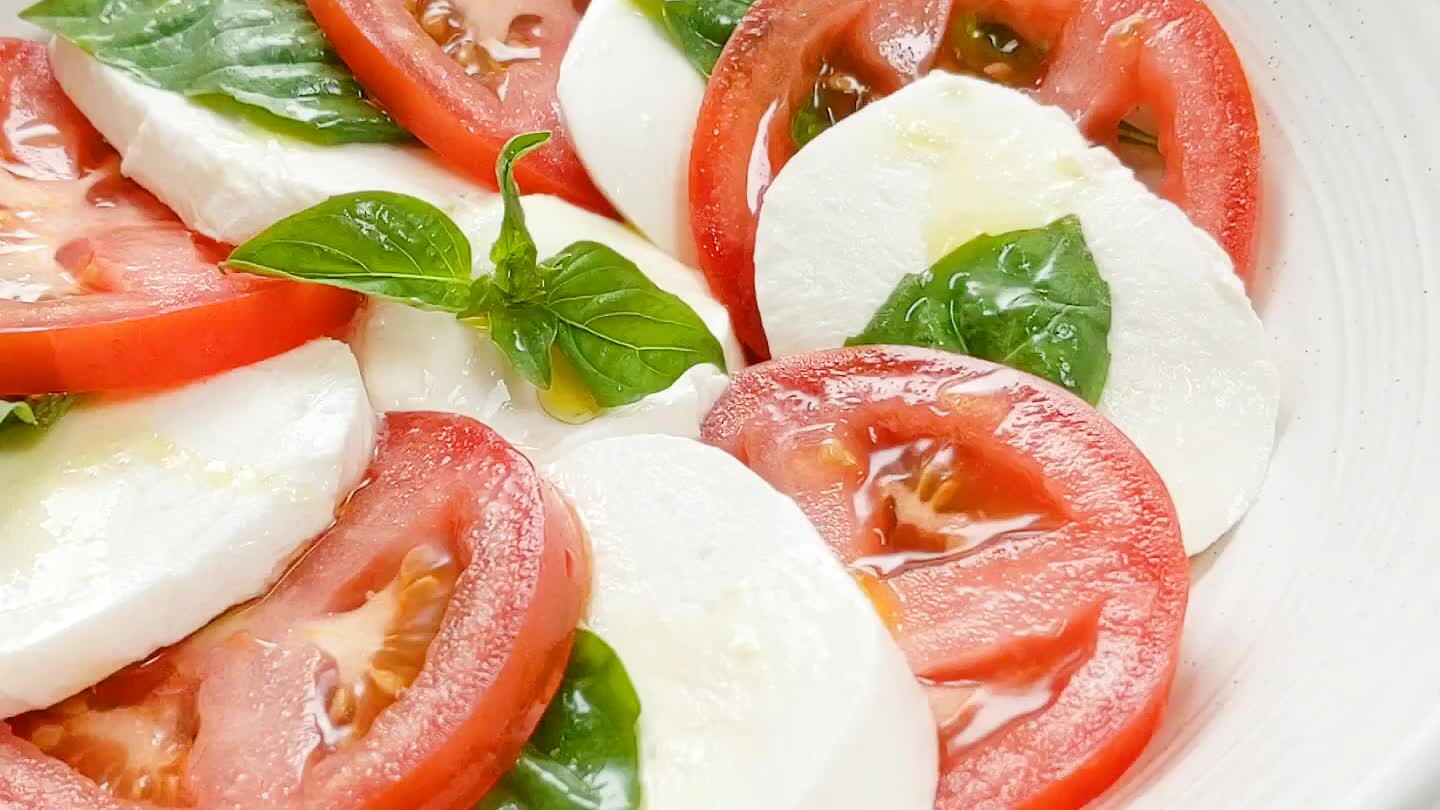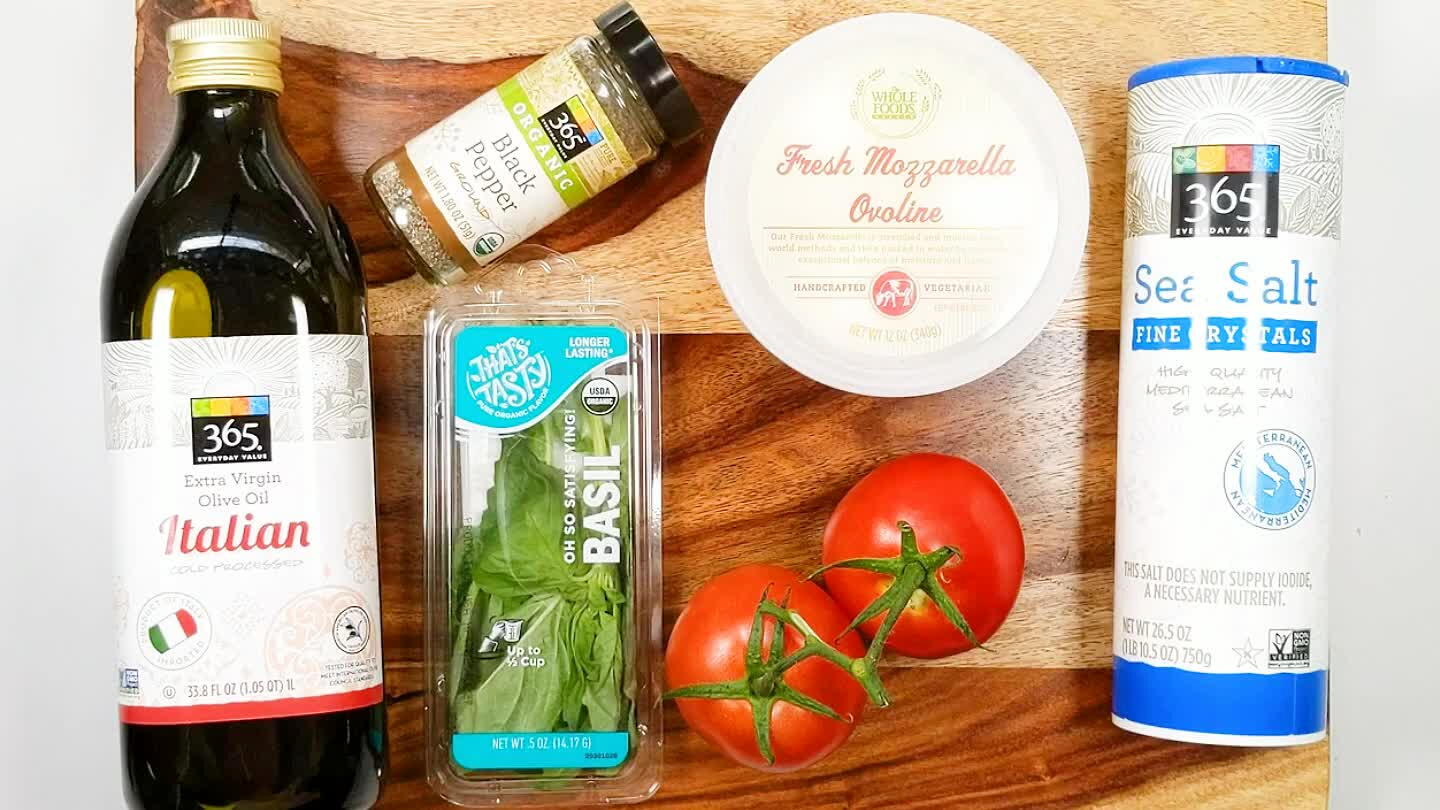 Gather all ingredients.
Slice your ripe tomatoes.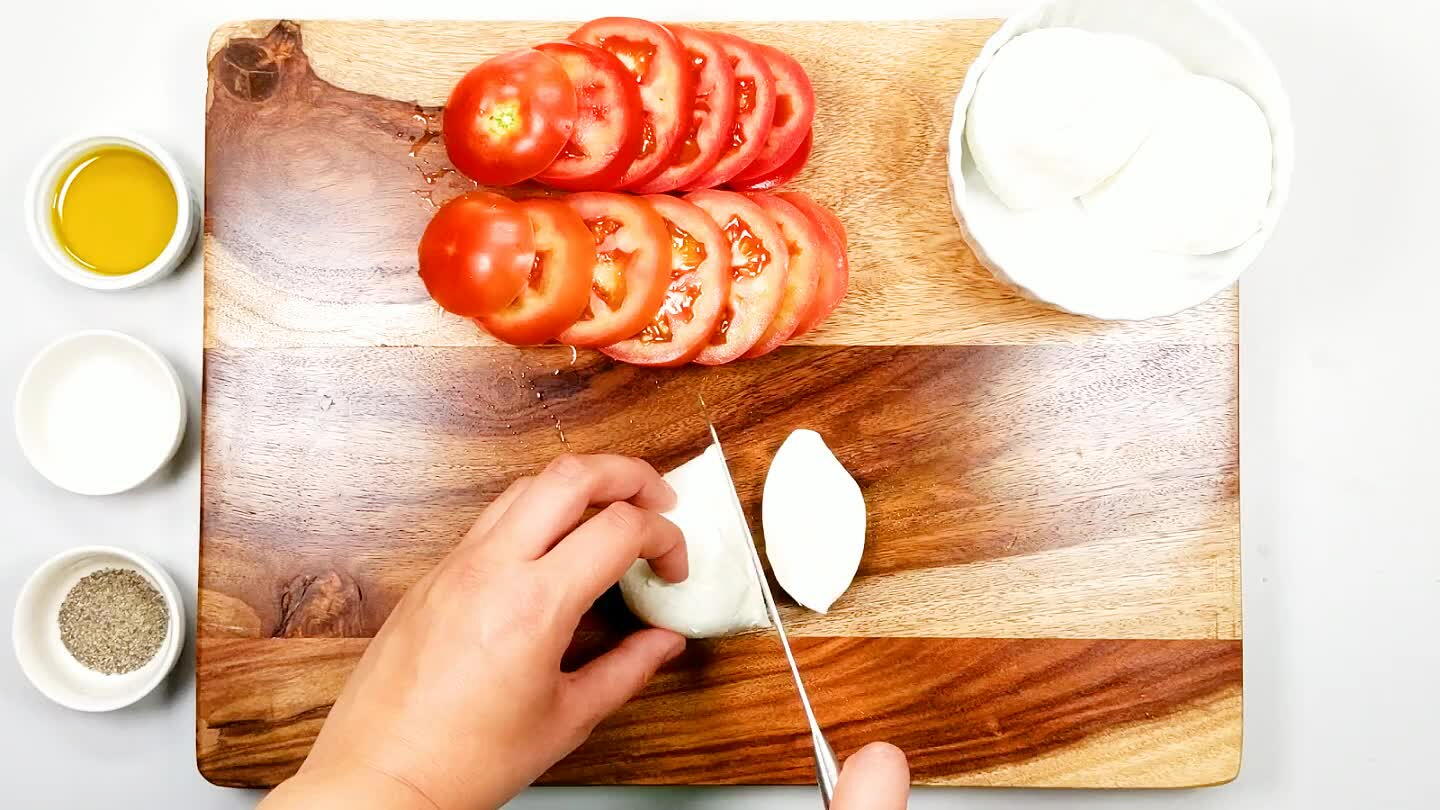 Slice mozarella.
Choose a few nice leaves of basil and pick them off the stem. The basil will be layered in whole leaves between the tomato and mozzarella.
Assemble your caprese salad by layering mozzarella, tomato and basil in a circle around a bowl, or in a line on a plate.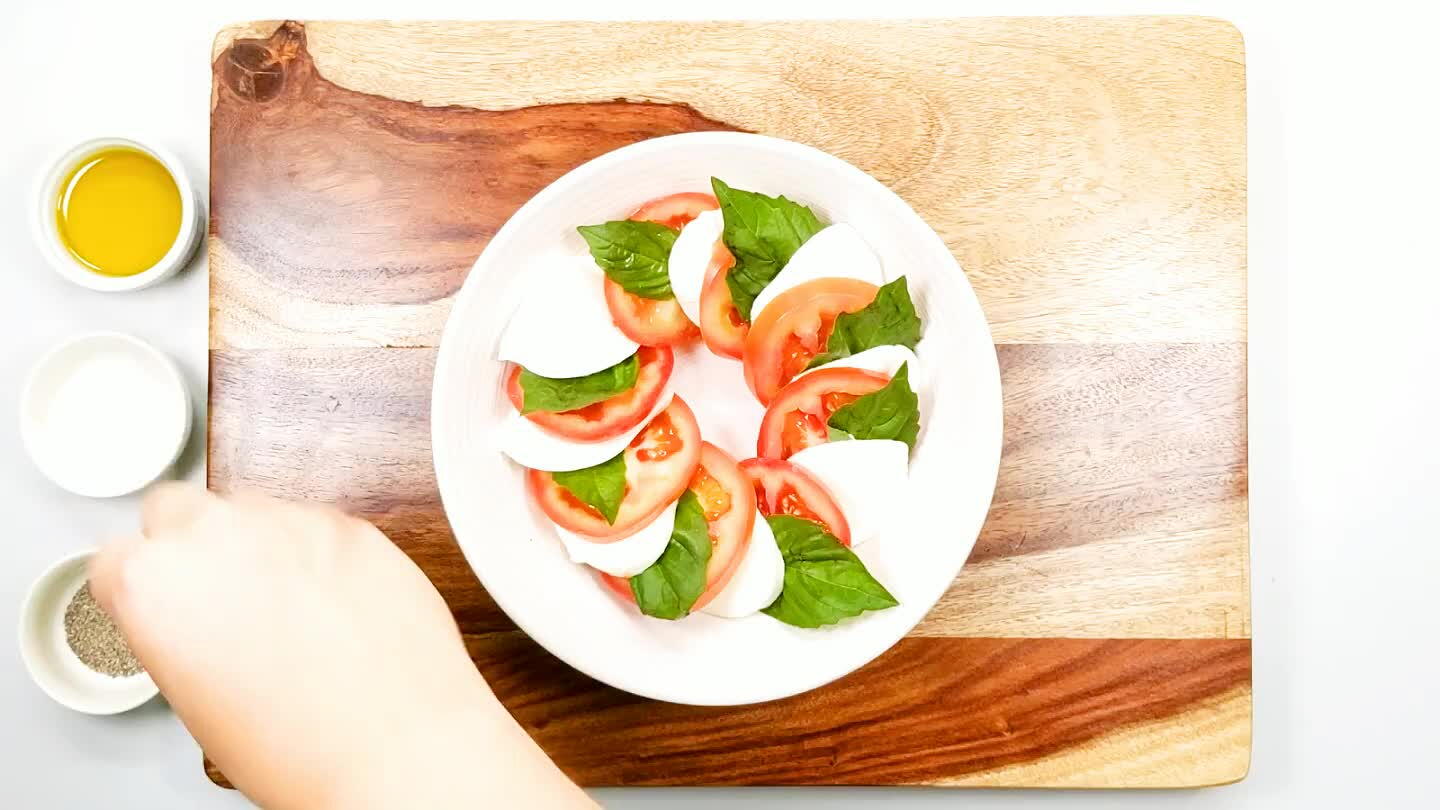 Season with salt, pepper and olive oil. Add balsamic vinegar if desired.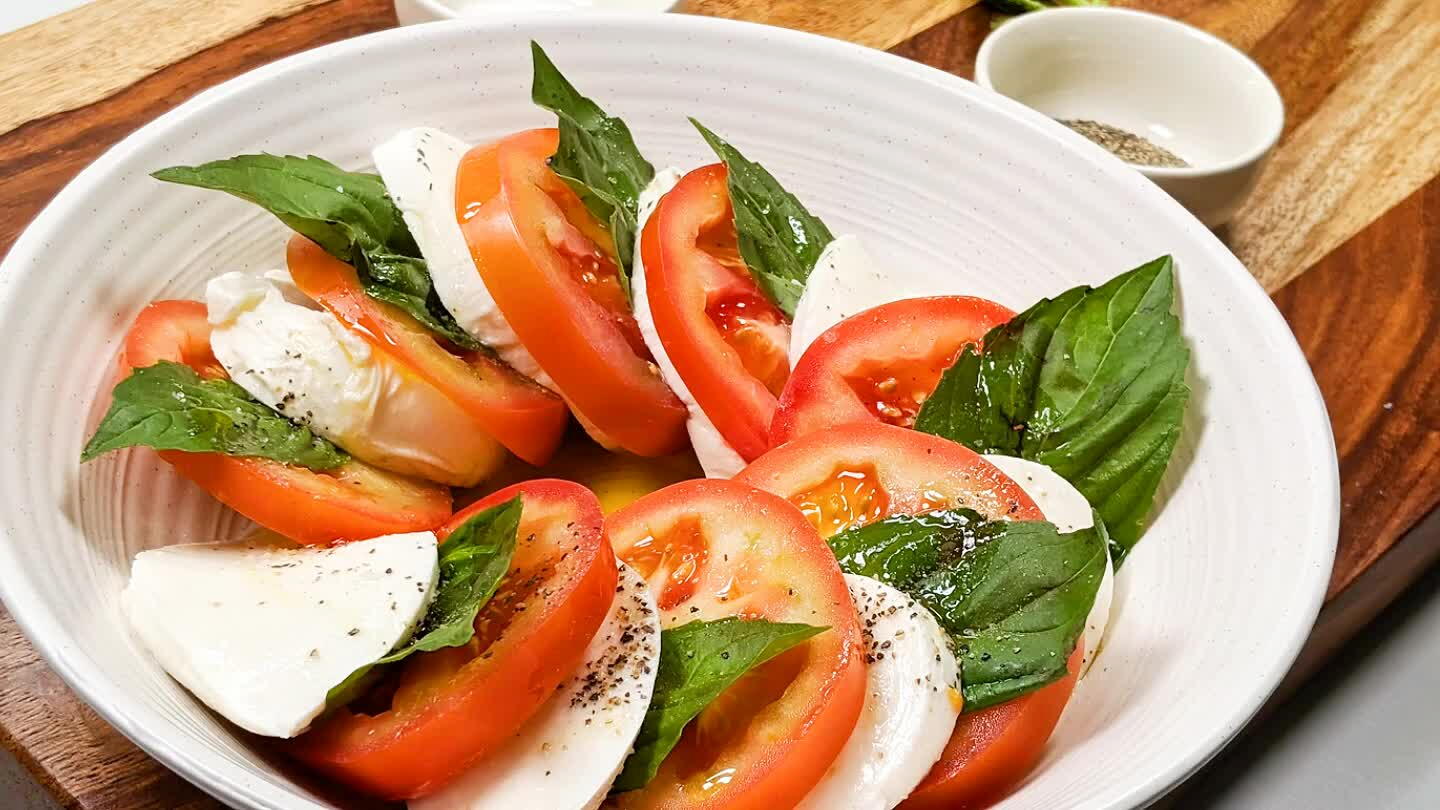 Plate and serve.
Comments