Chicken with Dill Sauce & Broccoli
4 portions
30m
This super easy lemony dill sauce will dress up any meal! Even the kids will love this one.
What you will need
2 Tbsp Butter
1/2 tsp Black Pepper
1 tsp Salt
4 Boneless Skinless Chicken Breasts
2 cloves Garlic
2 heads Broccoli
1 cup Chicken Broth
2 Tbsp AP Flour
1 cup Milk
.25 oz Fresh Dill
1/2 Lemon
(Nutritional facts 70 calories, 2.55 g fat, 4.75 g carbohydrates, 7.69 g protein, 20 mg cholesterol, 622 mg sodium)
How to cook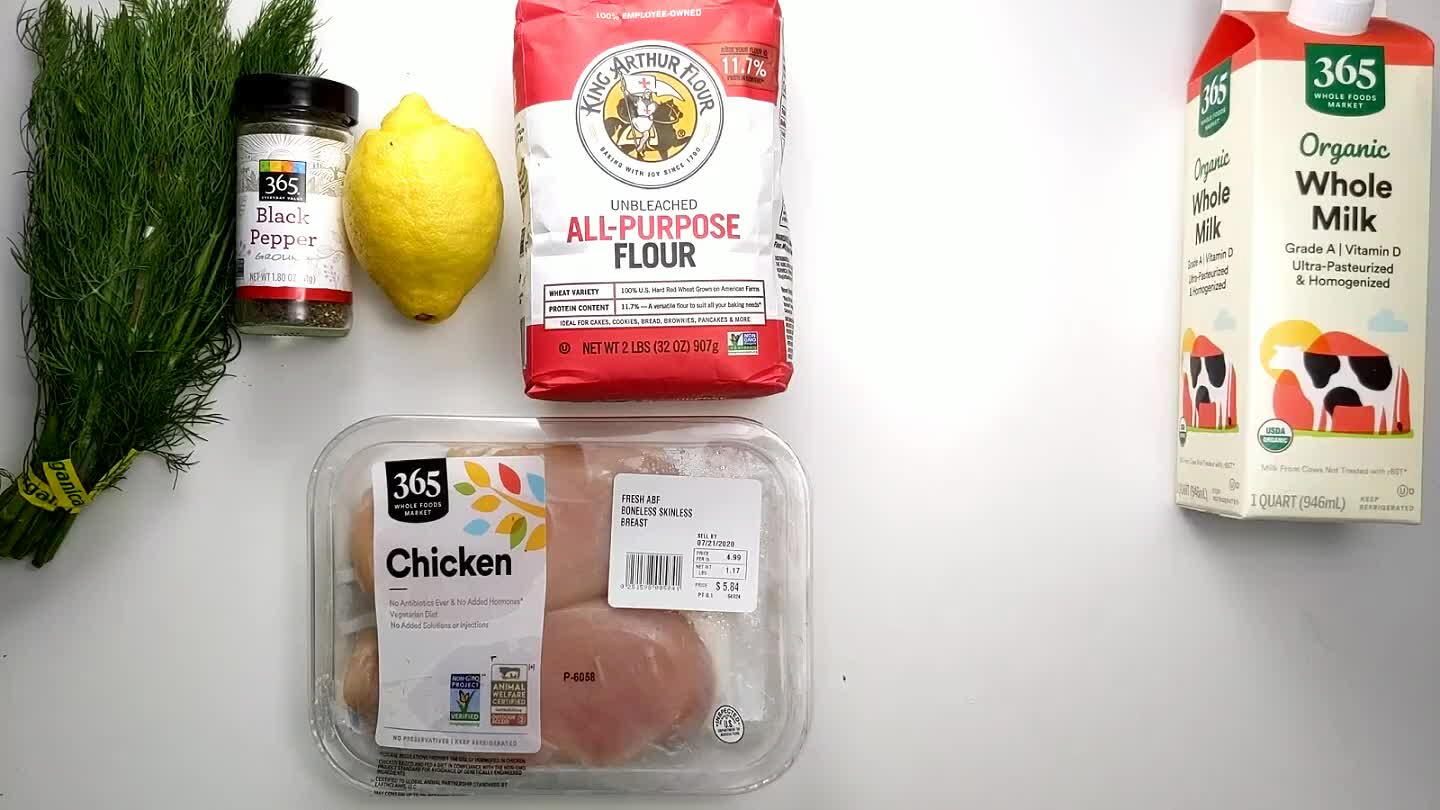 Gather and portion all ingredients.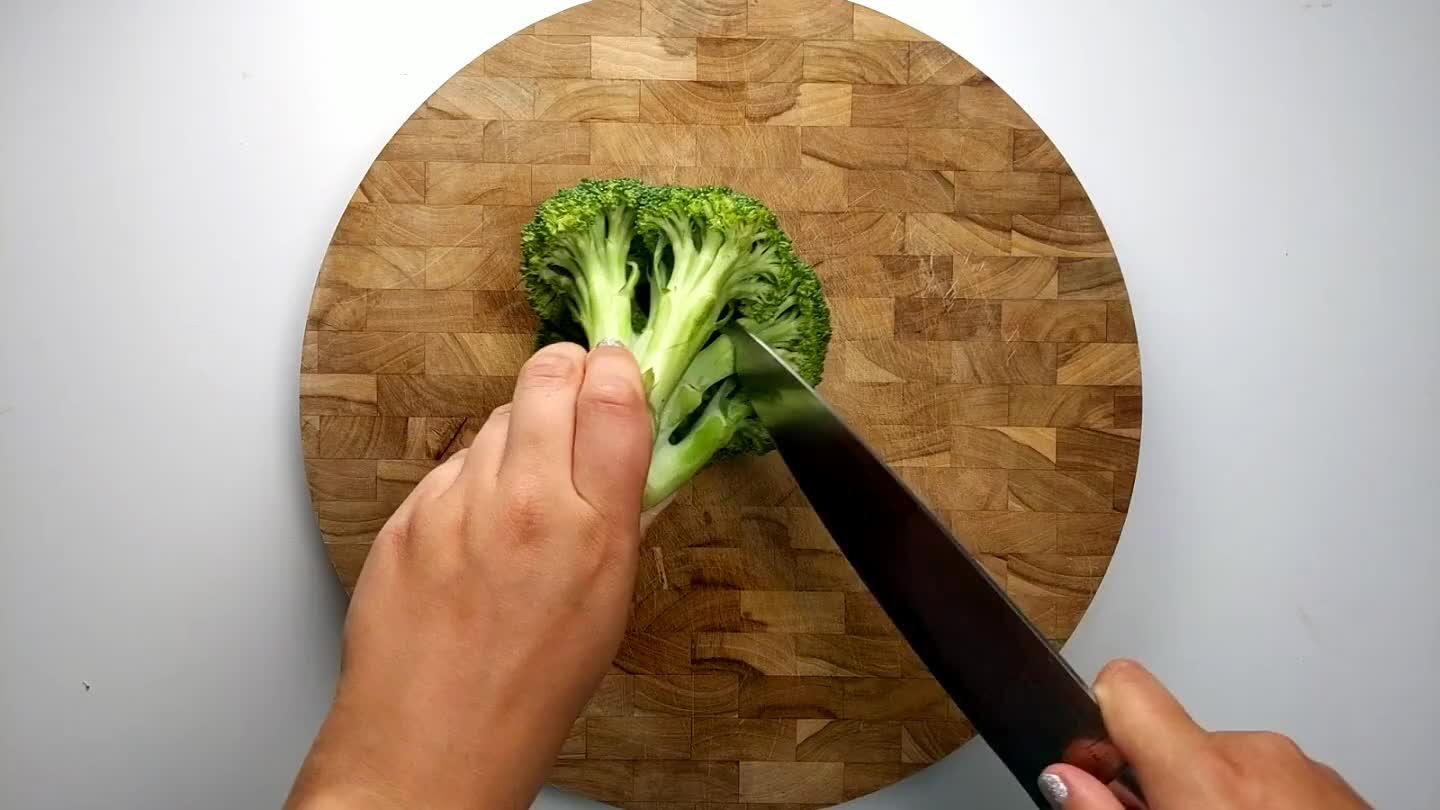 Cut the broccoli into florets.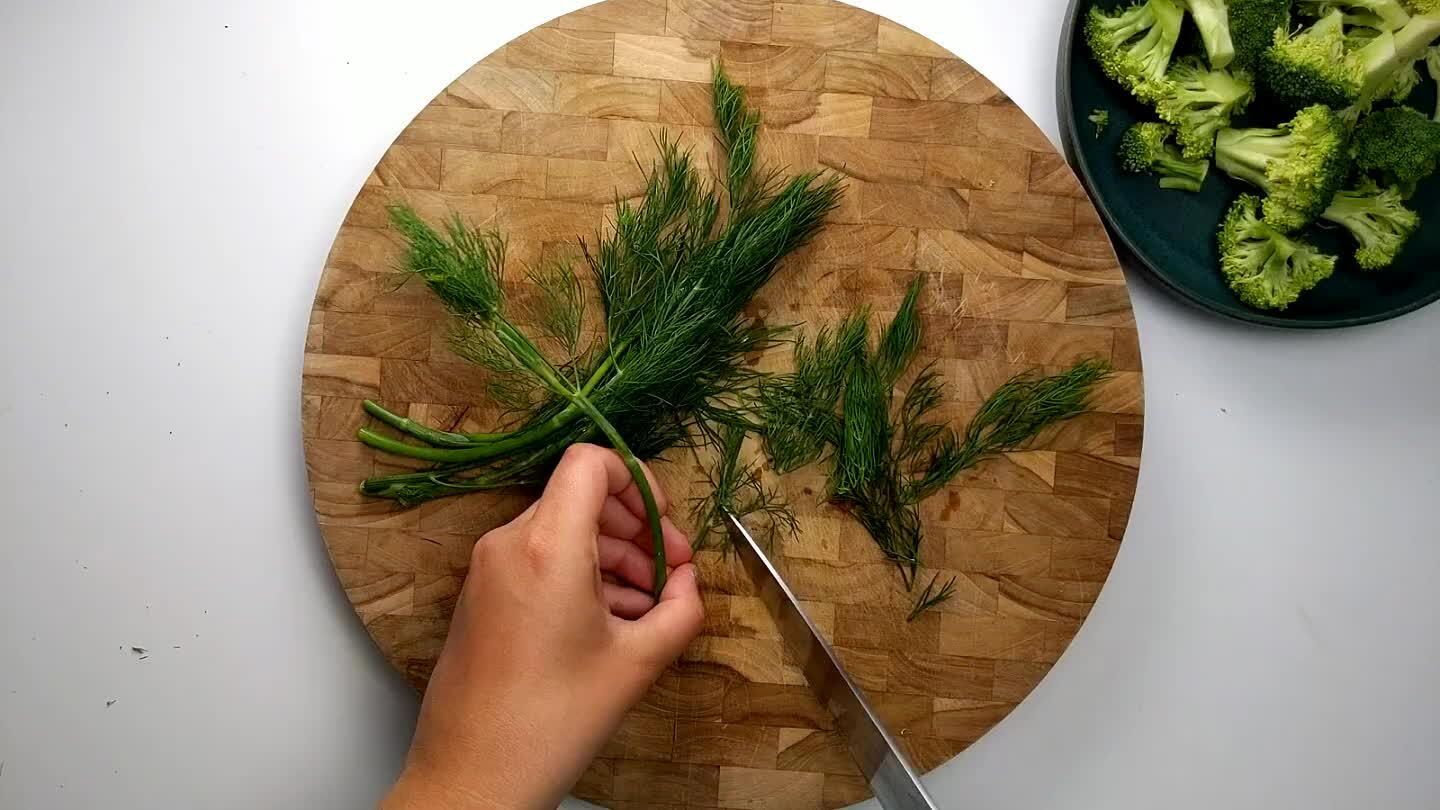 Cut the dill leaves from the stem and finely chop.
Slice the ends off of the lemons and then cut into wedges.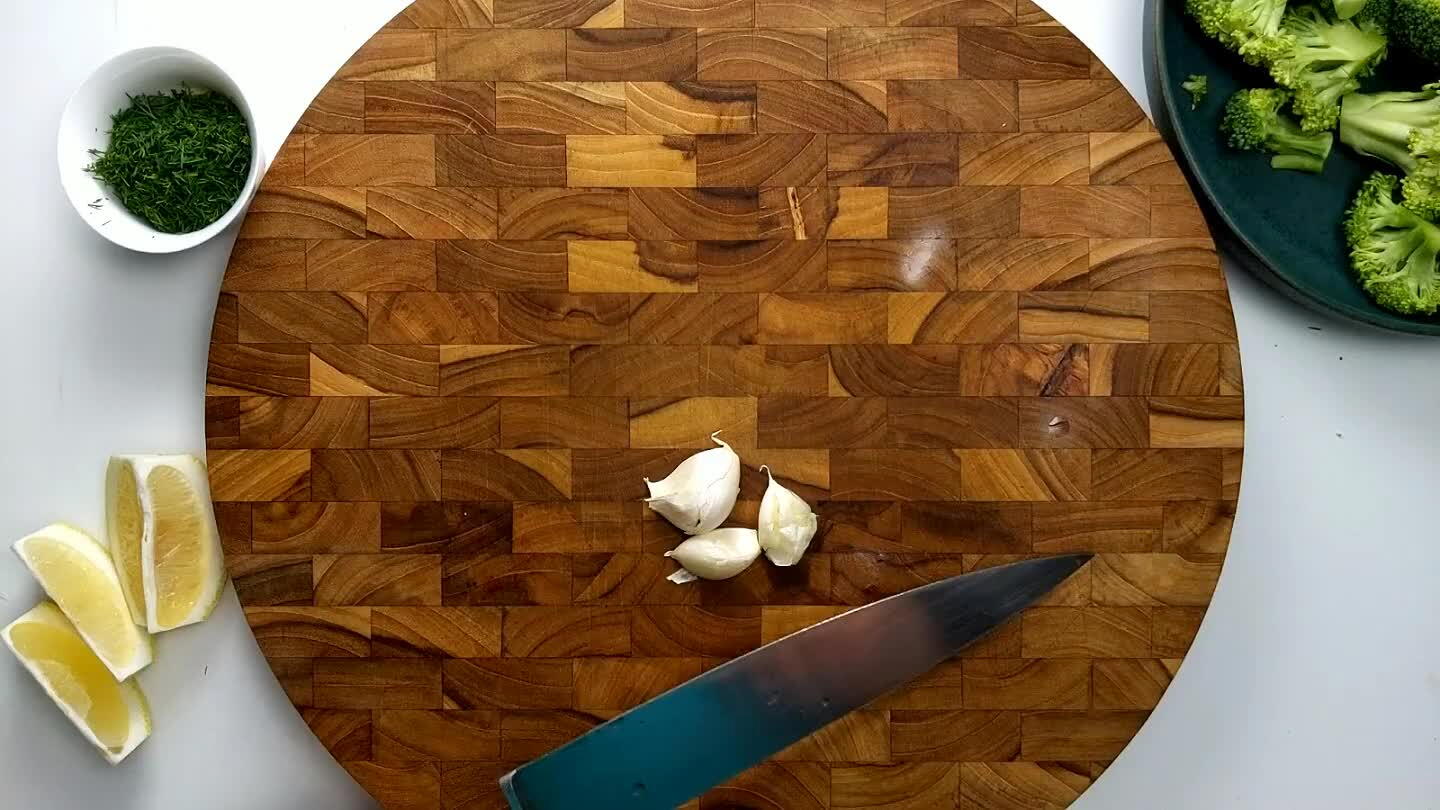 Smash the garlic with the flat side of the knife, peel off the papery skin, and roughly chop.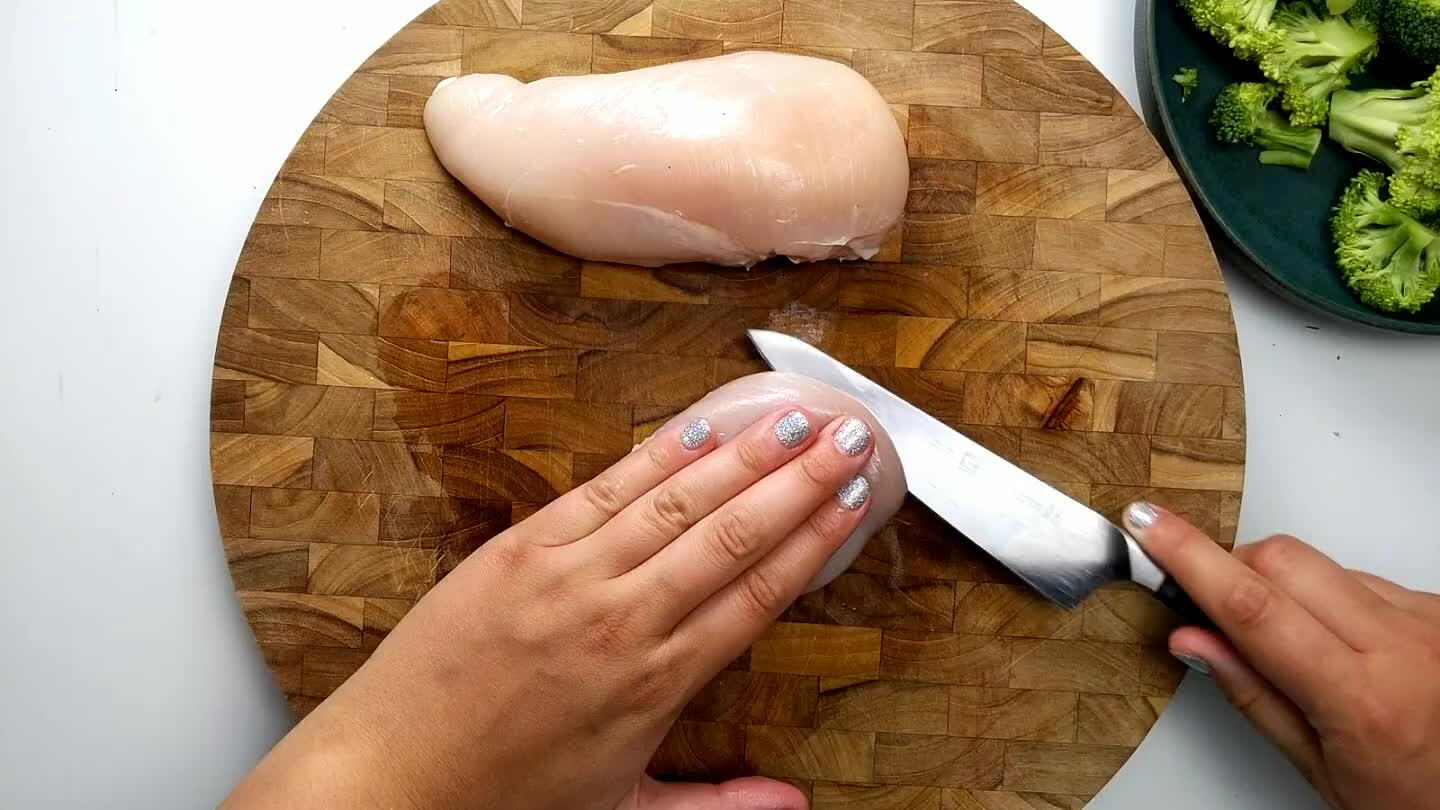 Slice the chicken breasts in half horizontally.
Season both sides of the chicken with half of the salt and pepper.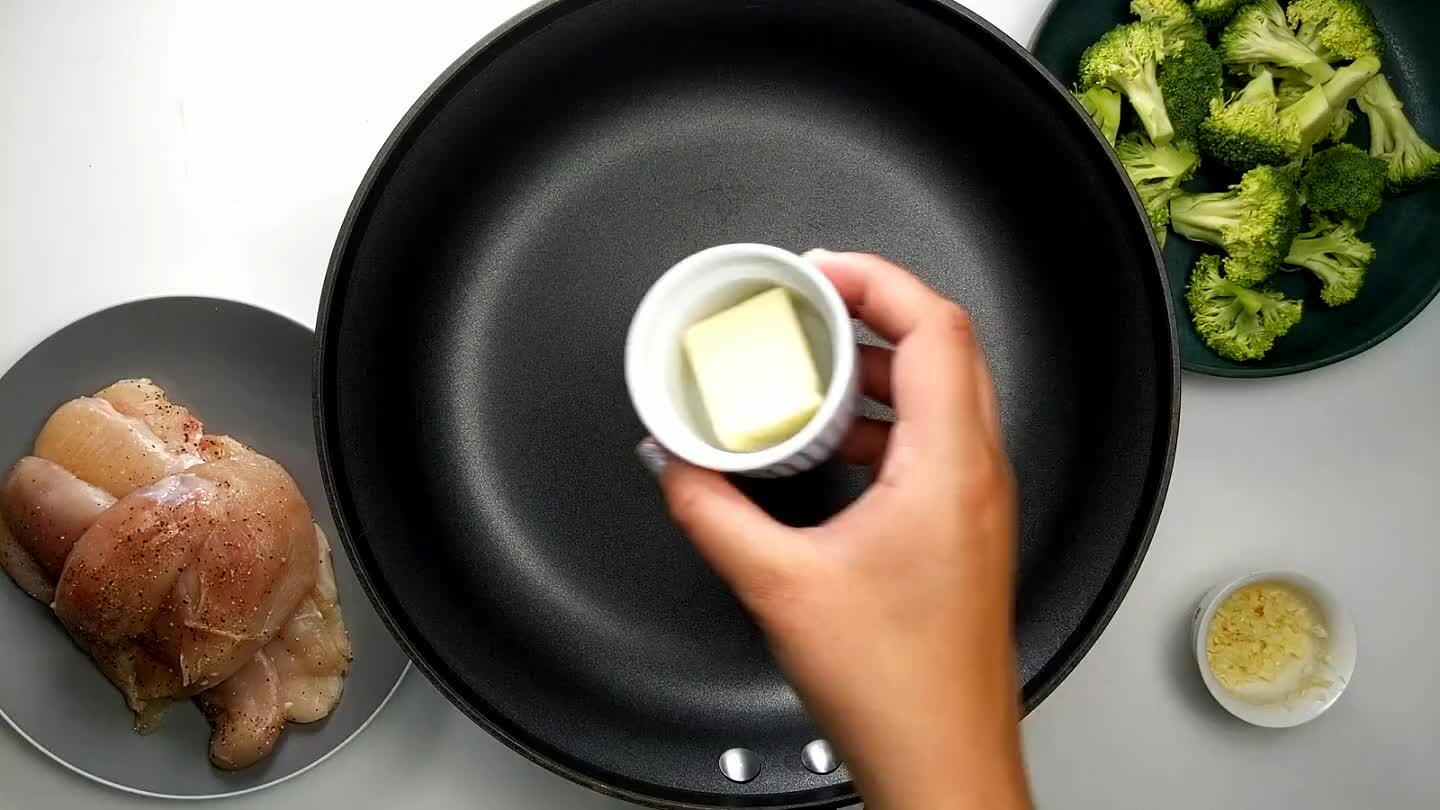 Melt half of the butter in a large skillet.
Brown the chicken on both sides.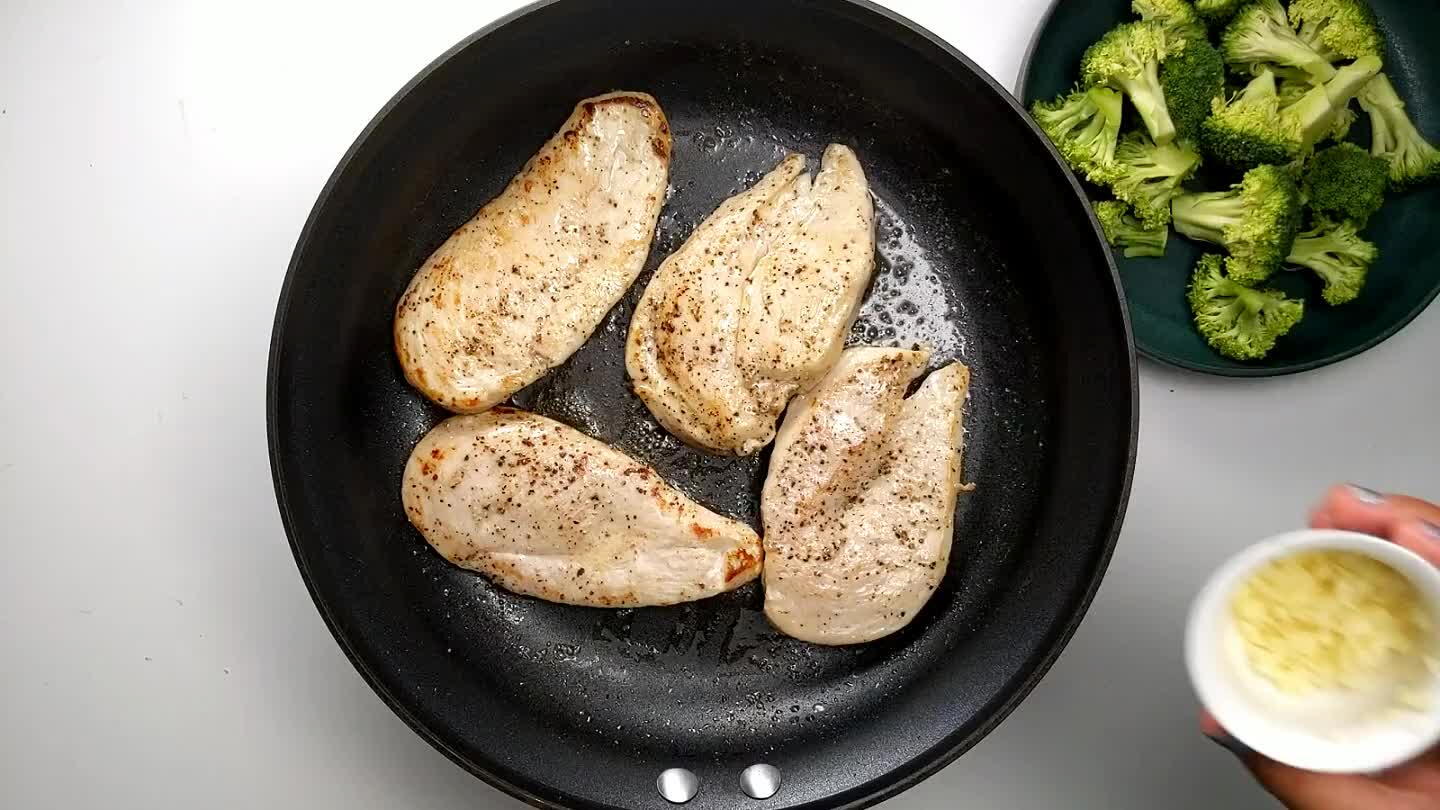 Toss the chopped garlic in with the chicken and saute for about 30 seconds.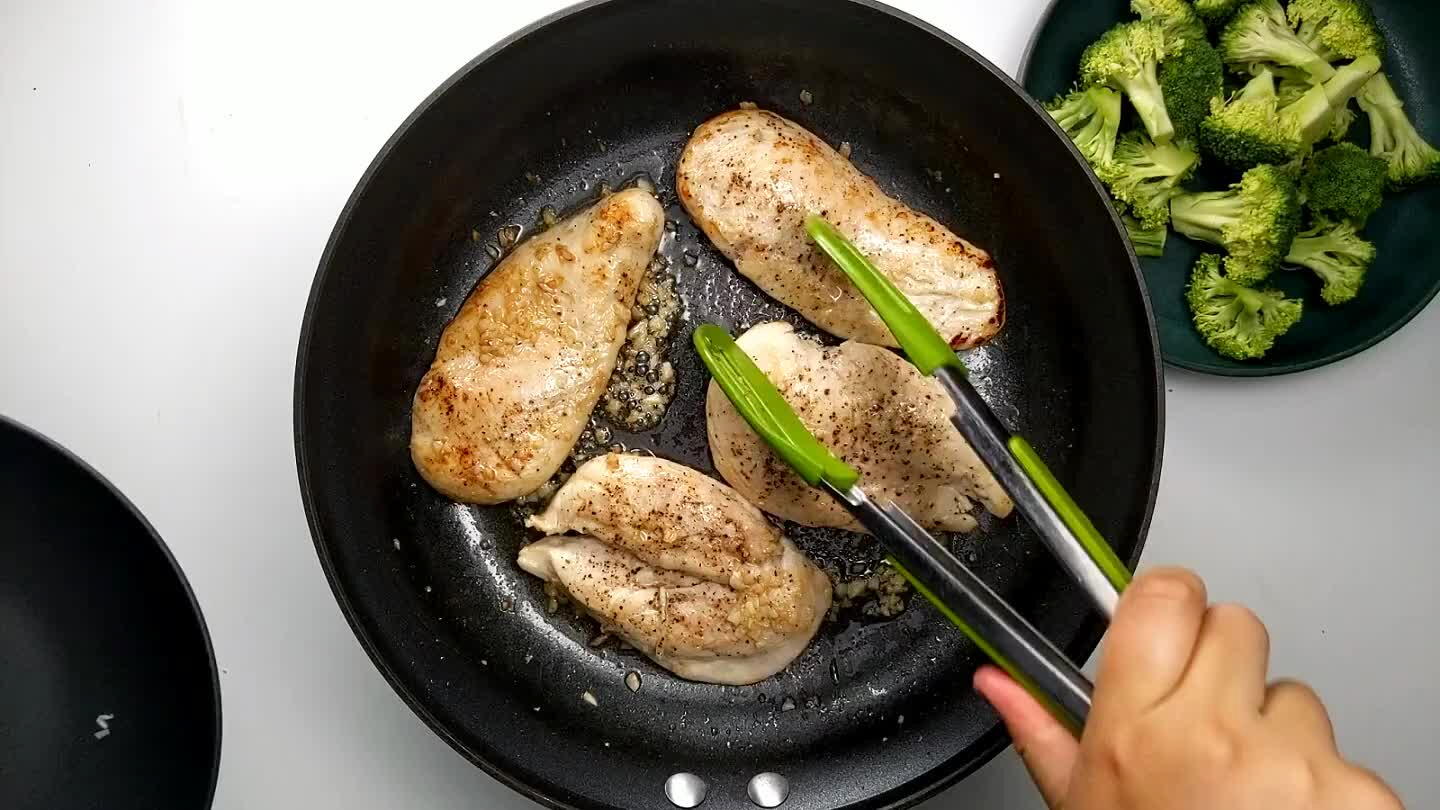 Take the chicken breasts out of the pan leaving the garlic and leftover butter.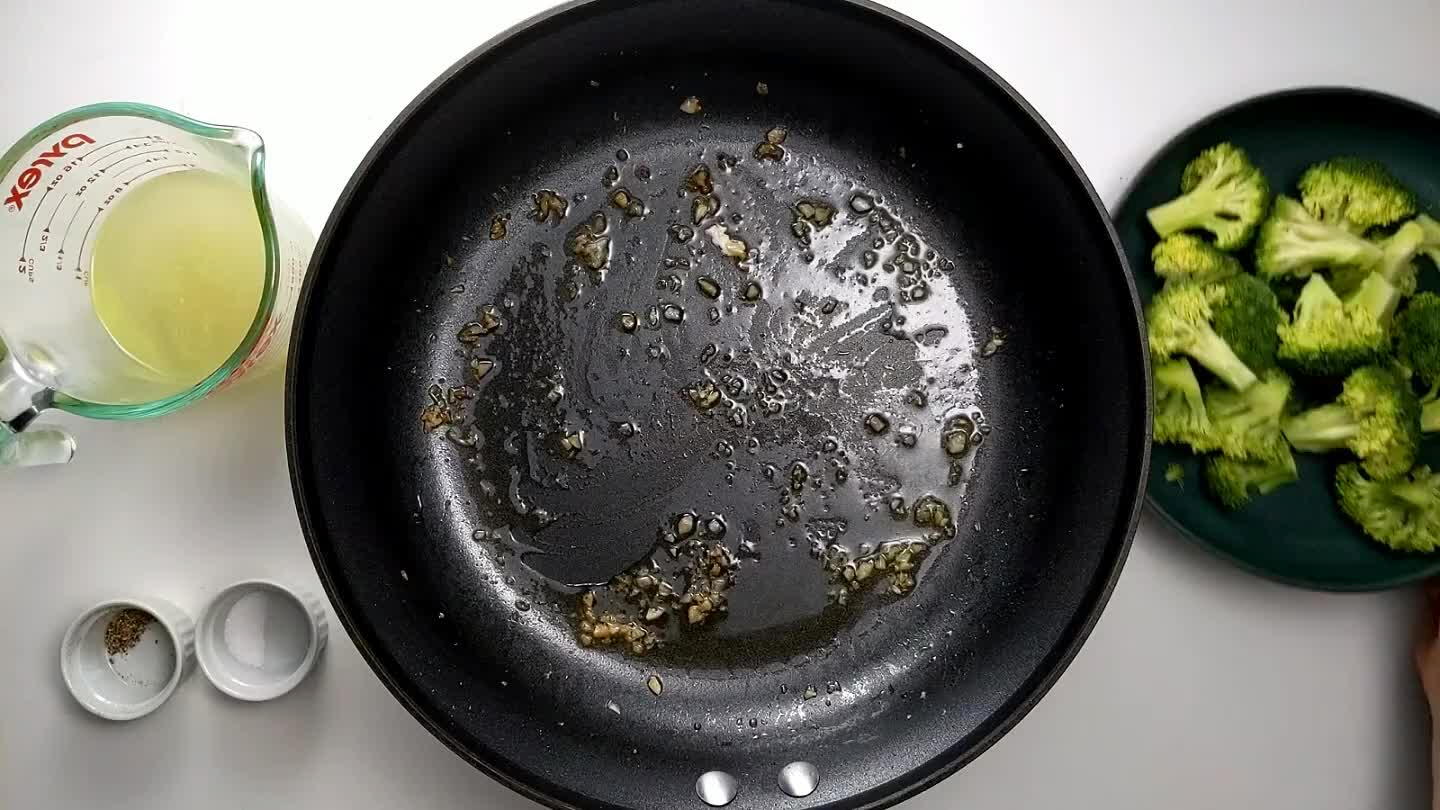 Add the broccoli to the same pan with the garlic and butter.
Add the chicken broth to the pan with the broccoli and add a lid. Steam for about 3 minutes.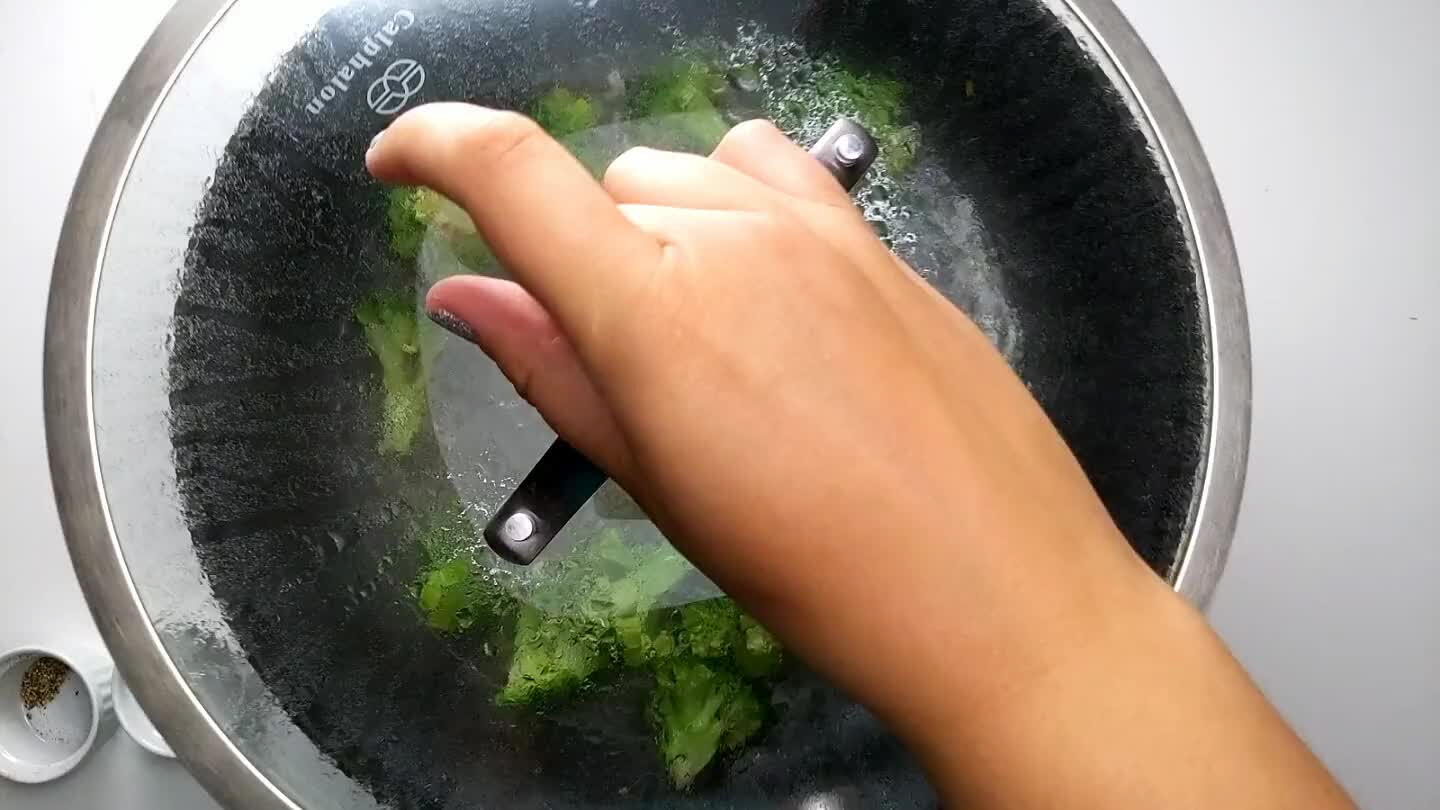 Use tongs to take the broccoli out of the pan. Leave the leftover chicken broth.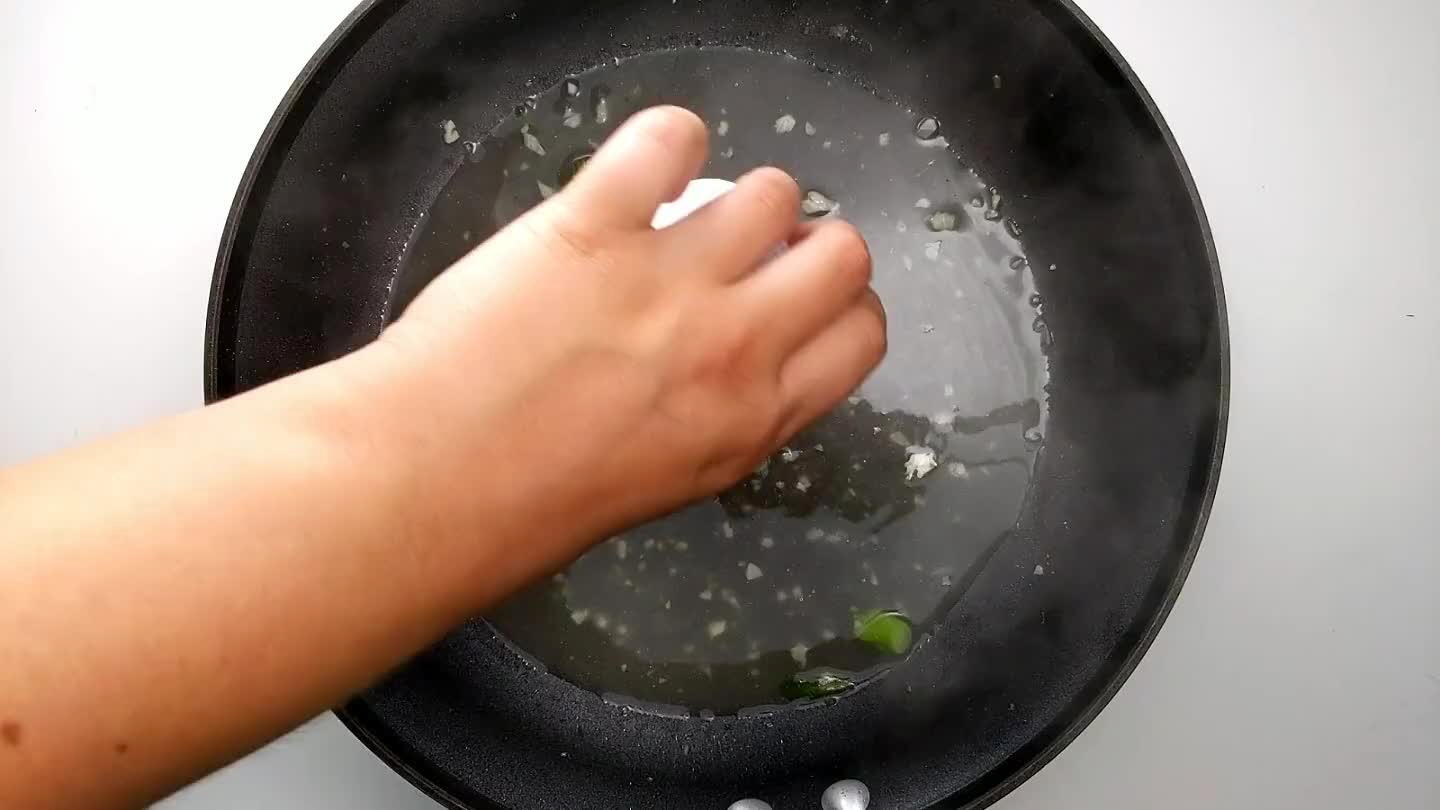 Melt the remaining tablespoon of butter in the pan with the chicken broth.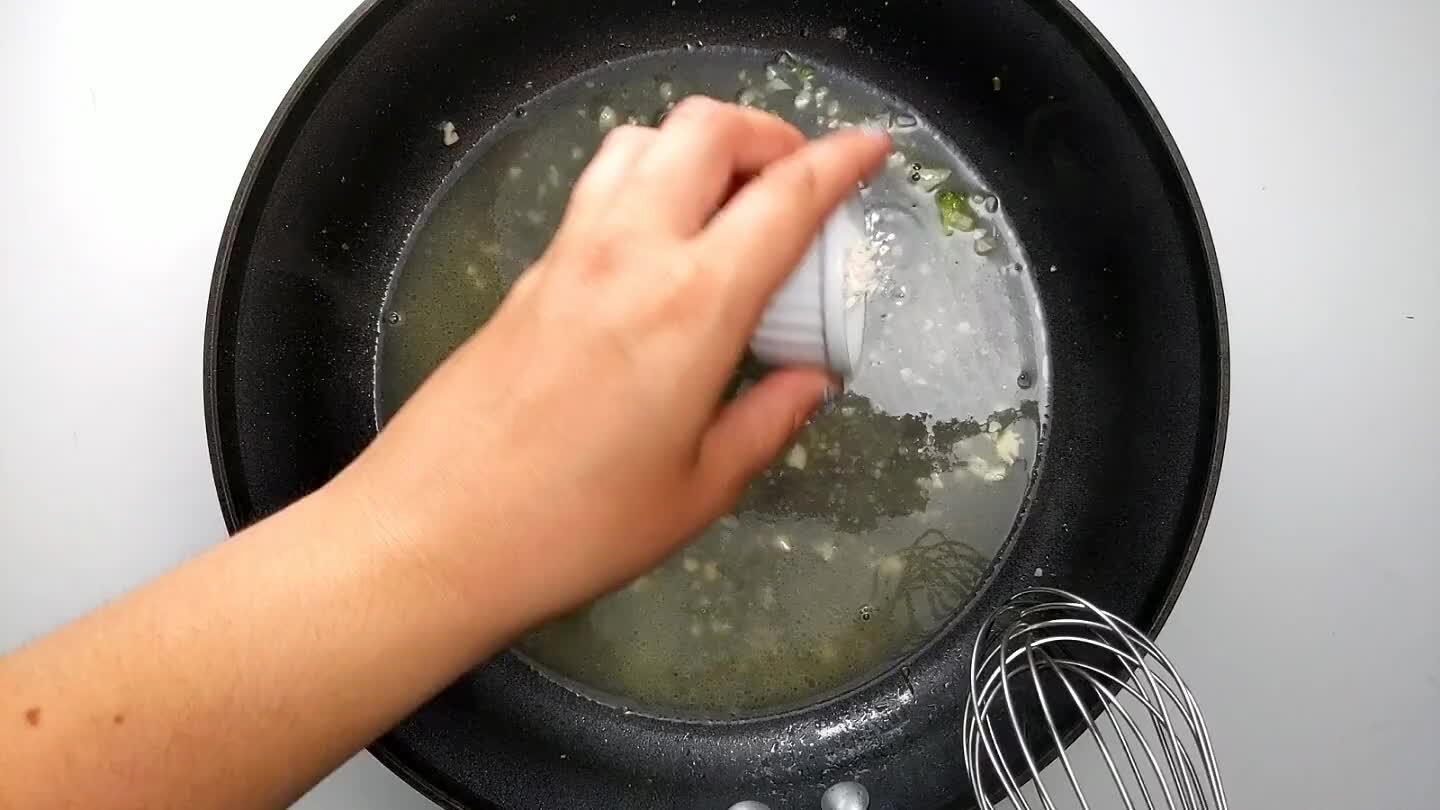 Sprinkle the flour over the butter and broth. Whisk until combined.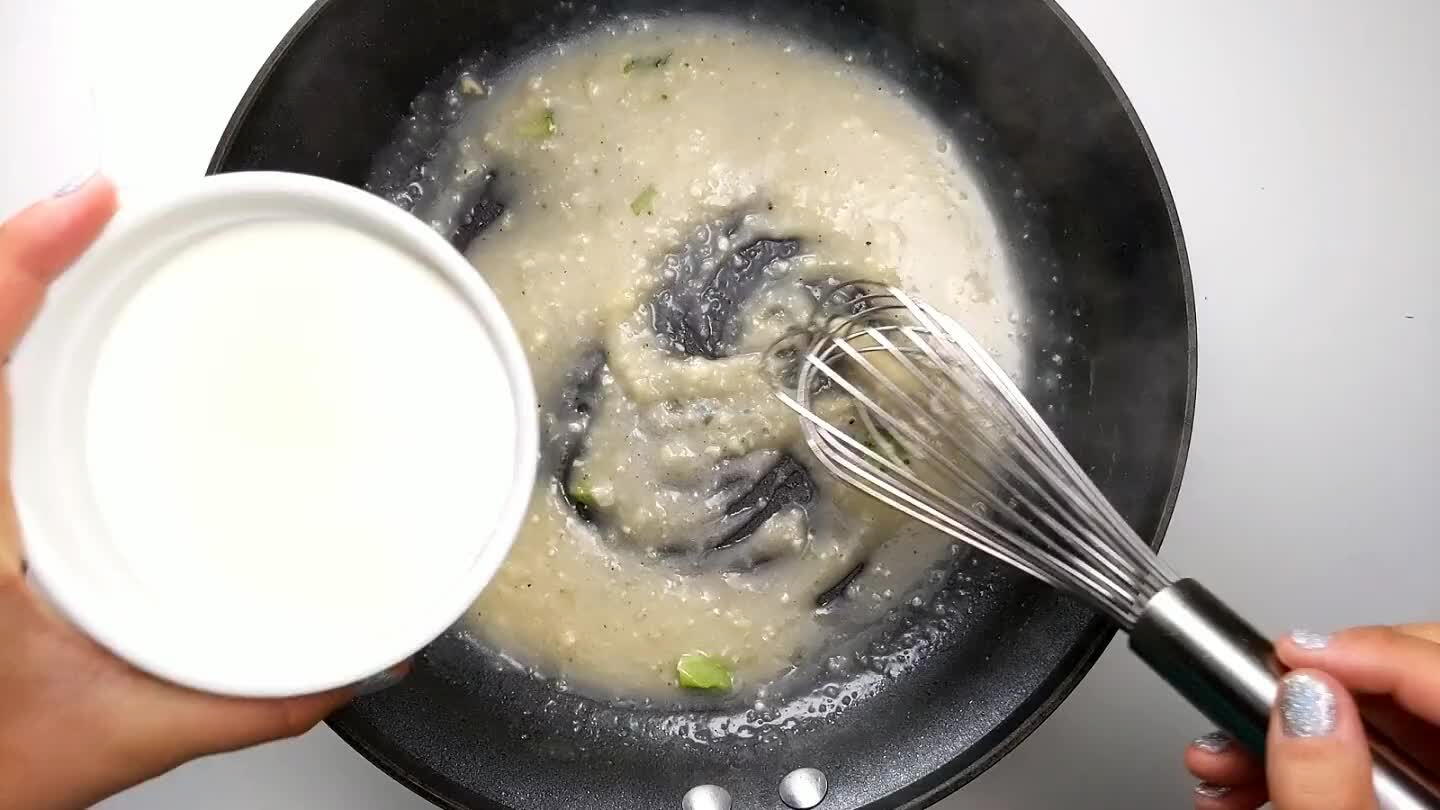 Whisk the milk into the flour/broth mixture. Pour just a little bit at a time whisking until fully combined before adding more.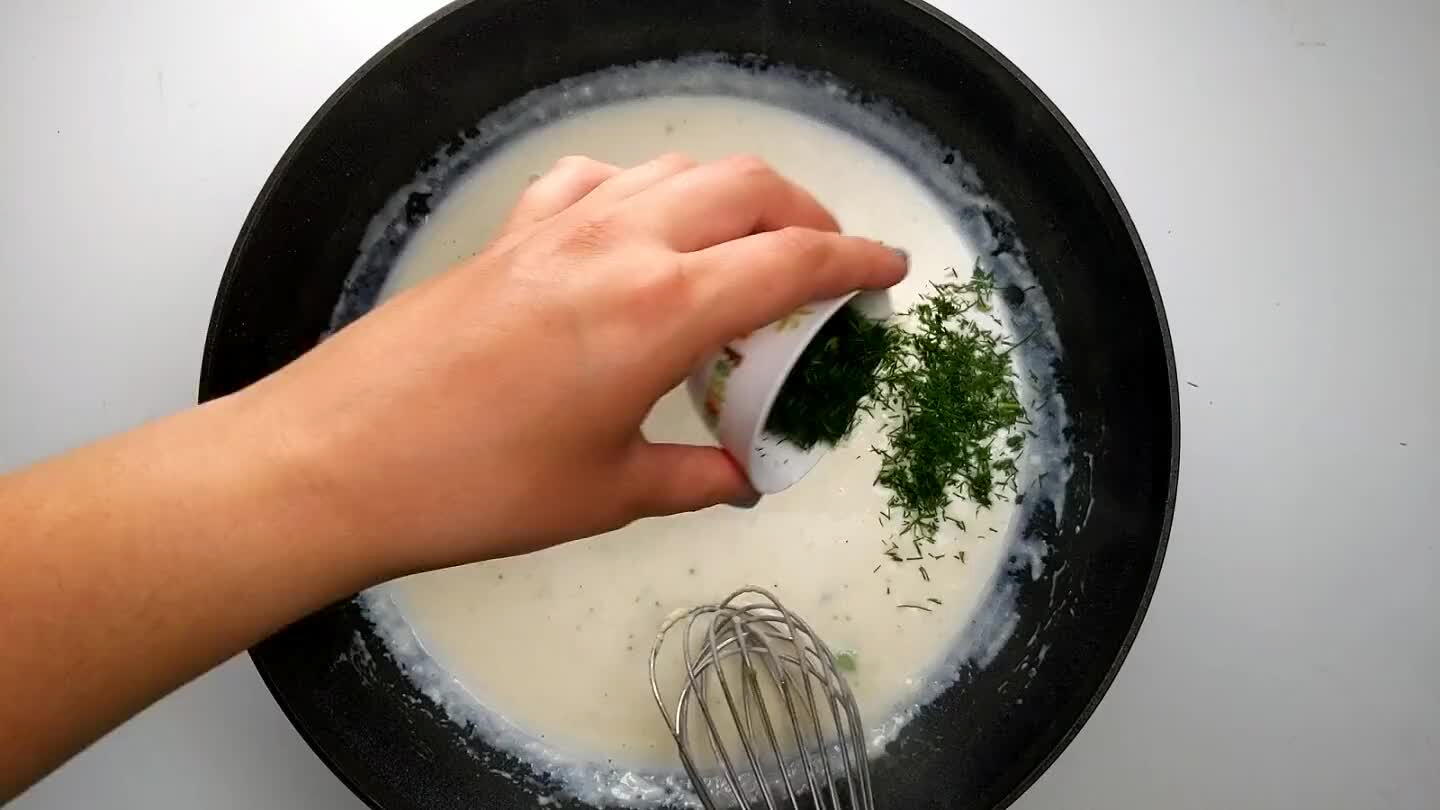 Whisk the chopped fresh dill into the sauce.
Toss the other half of the salt and pepper into the sauce and whisk to combine.
Squeeze two lemon wedges into the sauce and whisk.
Add the chicken back to the sauce and simmer for a few minutes.