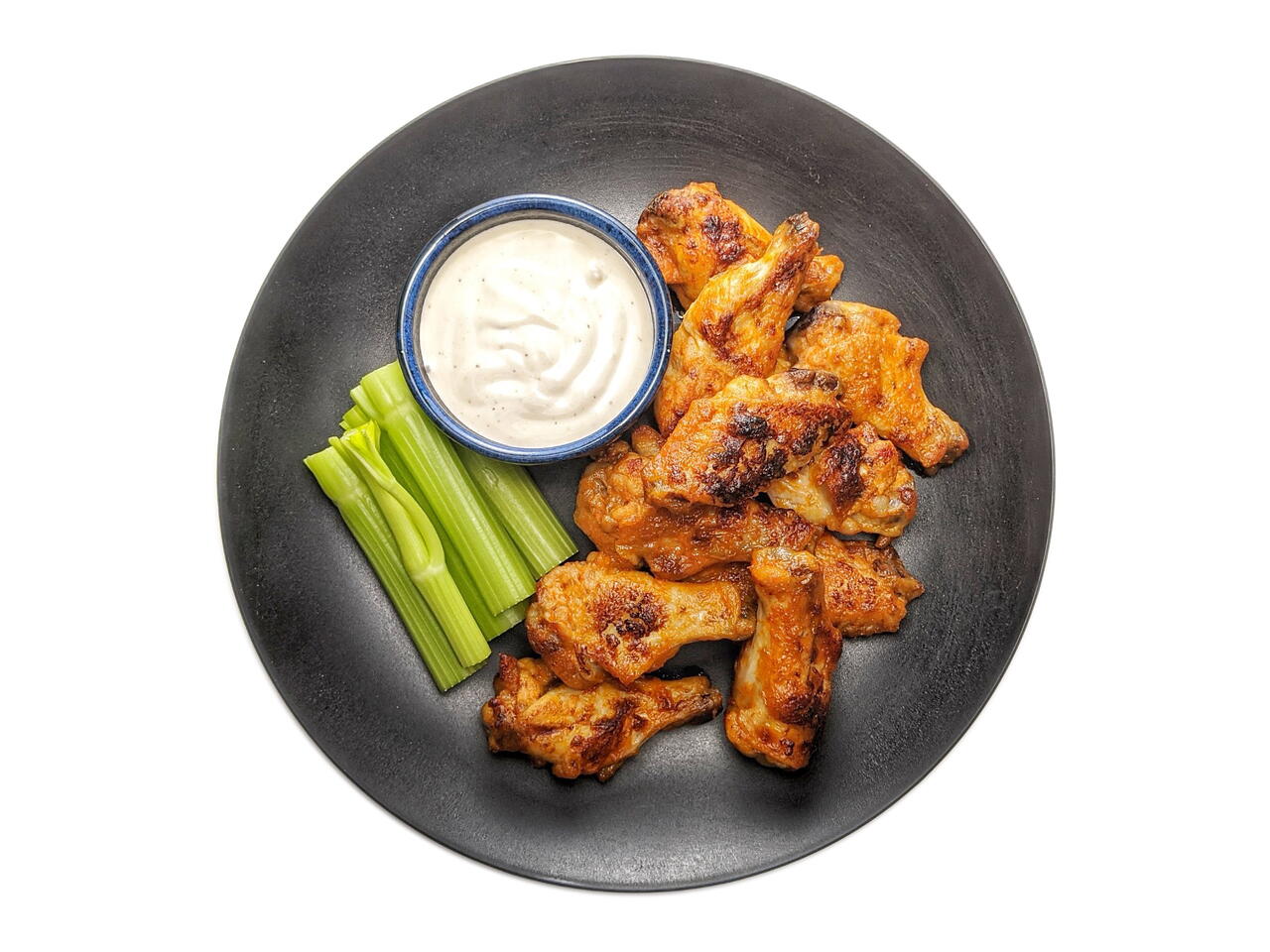 6 portions
30m
Broiling buffalo wings makes them a little crispier and helps them cook faster. Highly recommended.
What you will need
3 lb Chicken Wings
1 bunch Celery
8 Tbsp Unsalted Butter
1 Tbsp Cider Vinegar
5 oz. Hot Sauce
1 tsp Garlic Powder
1 bottle Ranch Dressing, optional
1 bottle Blue Cheese Dressing, optional
(Nutritional facts 190 calories, 12.91 g fat, 4.29 g carbohydrates, 13.52 g protein, 95 mg cholesterol, 577 mg sodium)
How to cook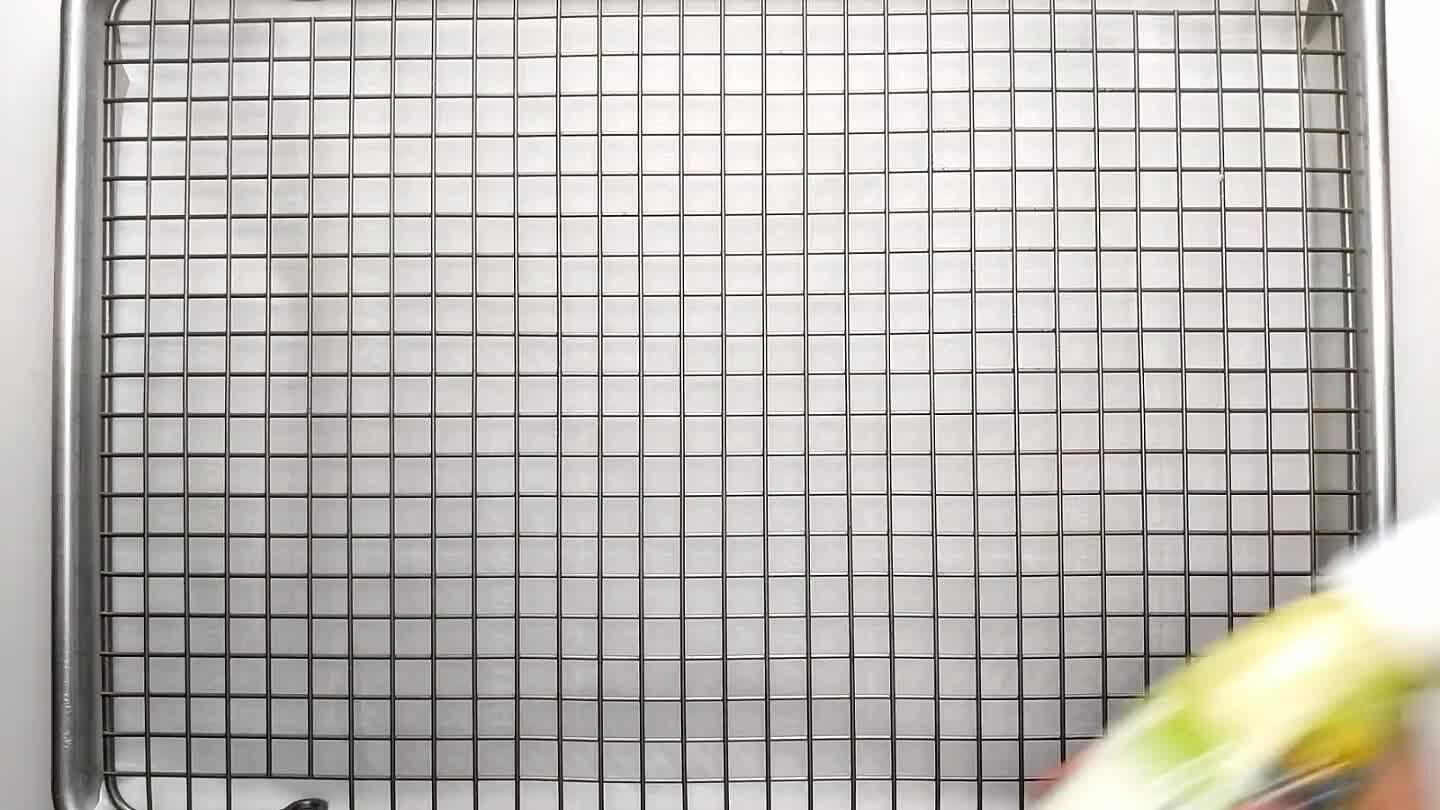 Line a baking sheet with parchment or foil for easier cleanup. Then place a baking rack on top of the parchment for better air flow. Spray the baking rack with a little oil so that it's easier to get the chicken wings off when they're done. If you don't have a baking rack, it's fine to cook the wins directly on parchment.
Arrange the chicken wings on the baking rack, leaving a little space between each wing.
Crank the broiler up to high heat and place the baking rack under the broiler for 10 minutes.
While the wings are in the broiler, wash the celery. Slice celery into sticks, the classic buffalo wing accompaniment.
Make the Sauce
Place the butter in a microwave-safe mixing bowl.
Add the cider vinegar.
Add all of the hot sauce.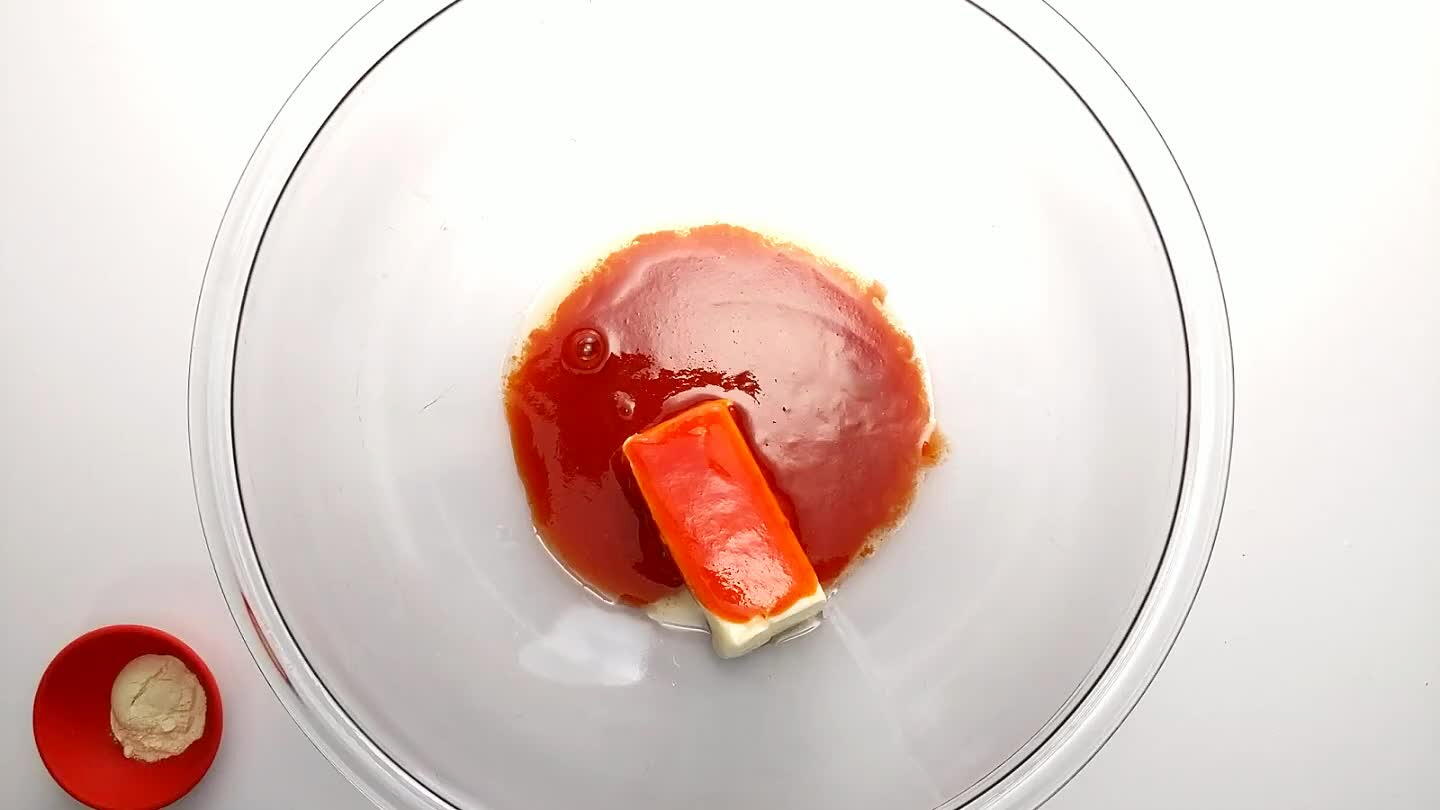 Add the garlic powder.
Microwave the sauce ingredients for 30 seconds. Stir, then microwave for an additional 30 seconds.
Whisk the ingredients until smooth.
After 10 minutes of broiling, the wings should be golden brown on one side. Remove the tray and flip each wing.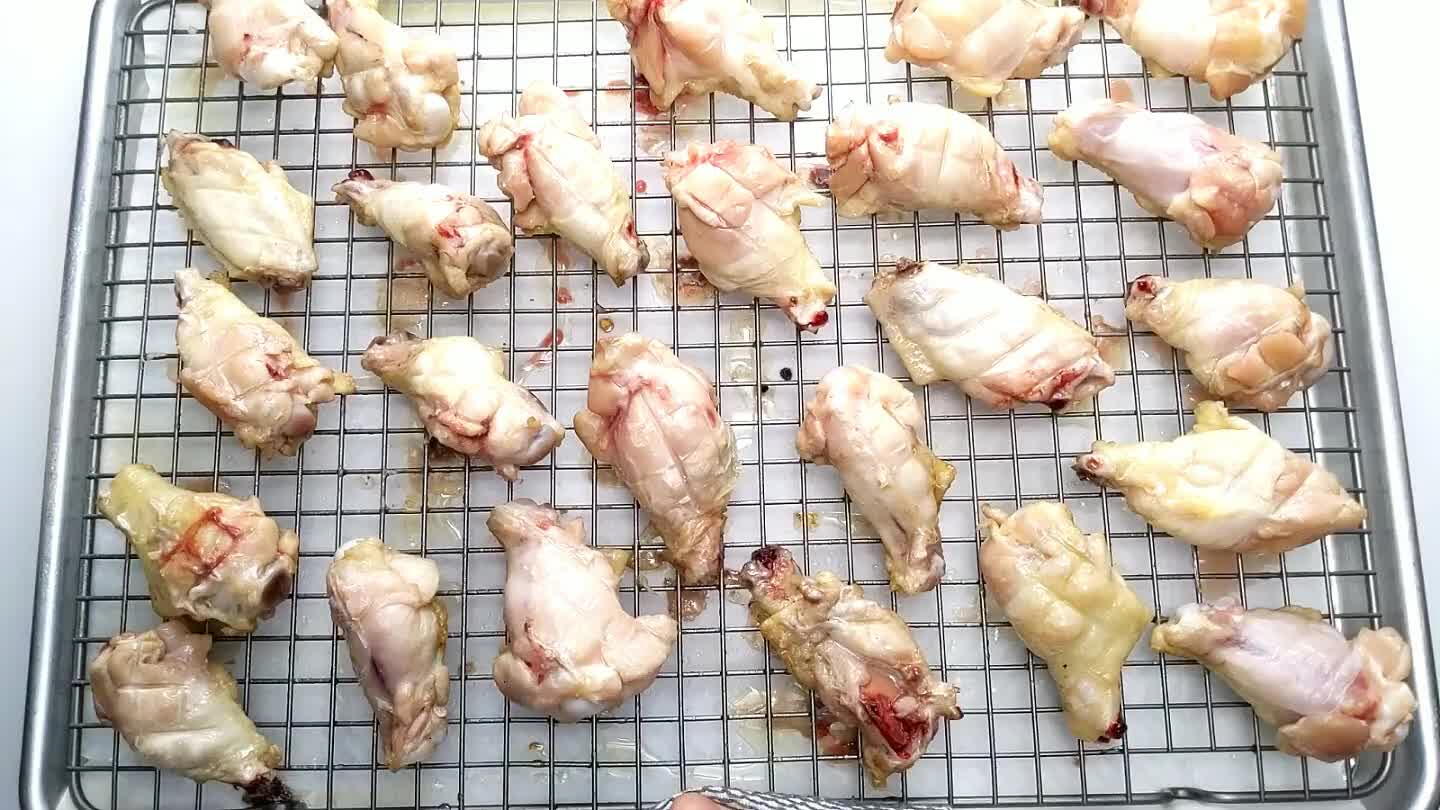 Place the tray back under the broiler for 10 more minutes.
After the second go under the broiler, place the wings in the sauce and toss to coat.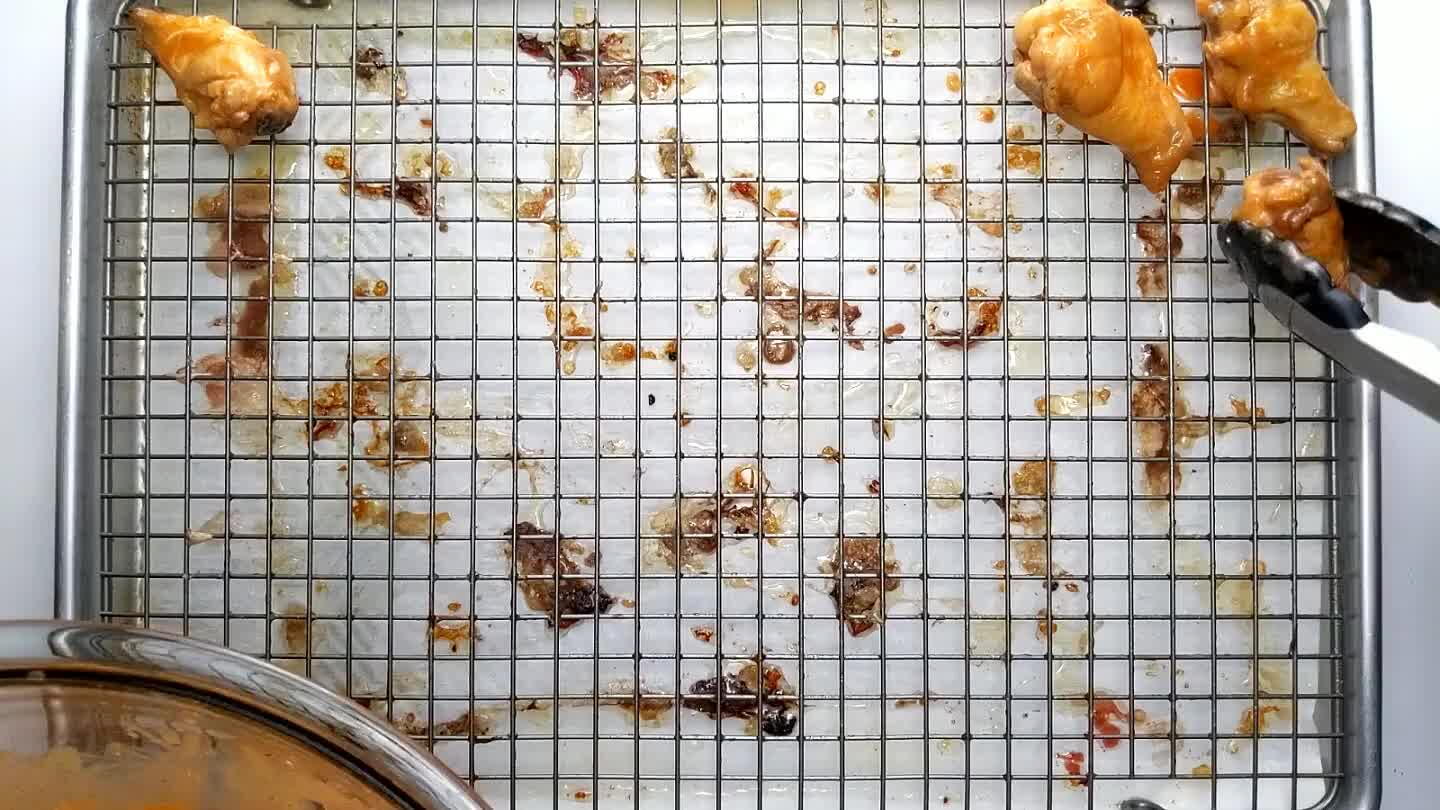 Return the wings to the baking rack.
Go back under the broiler for a final 5 minute blast. Serve with celery sticks and ranch or blue cheese.