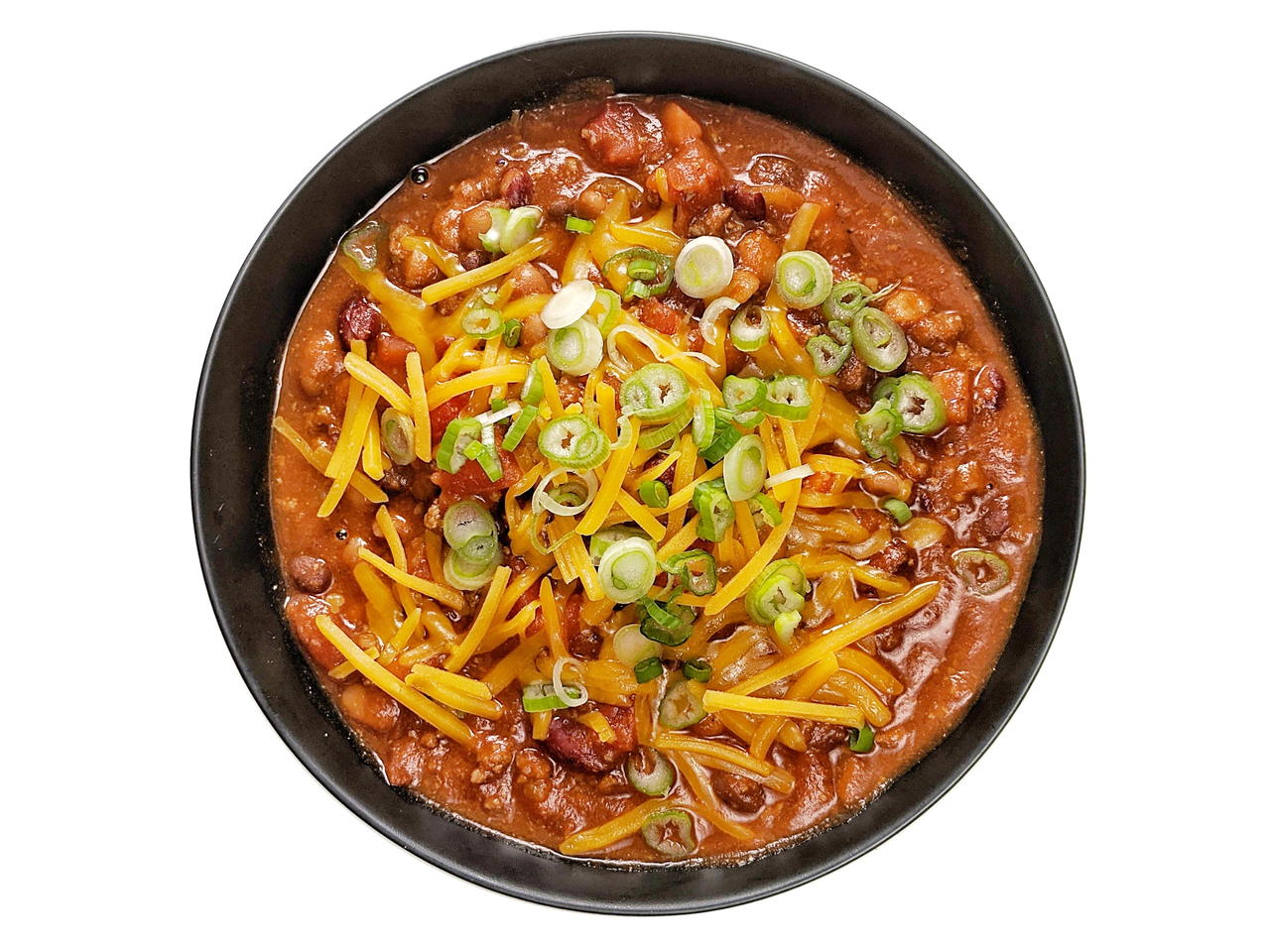 6 portions
25m
Its always great to have an easy chili recipe in your back pocket for a cold day. This recipe can serve a crowd, or be saved in the fridge for leftovers.
What you will need
15 oz can Kidney Beans
15 oz can Pinto Beans
15 oz can Black Beans
1 pound Ground Beef
2 ounces Chili Seasoning Mix
10 oz package Frozen Mirepoix
29 oz canned Fire Roasted Diced Tomatoes
15 oz Tomato Sauce
1 bunch Green Onion, optional
Shredded Cheddar Cheese, optional
(Nutritional facts 77 calories, 2.46 g fat, 8.2 g carbohydrates, 5.81 g protein, 11 mg cholesterol, 9534 mg sodium)
How to cook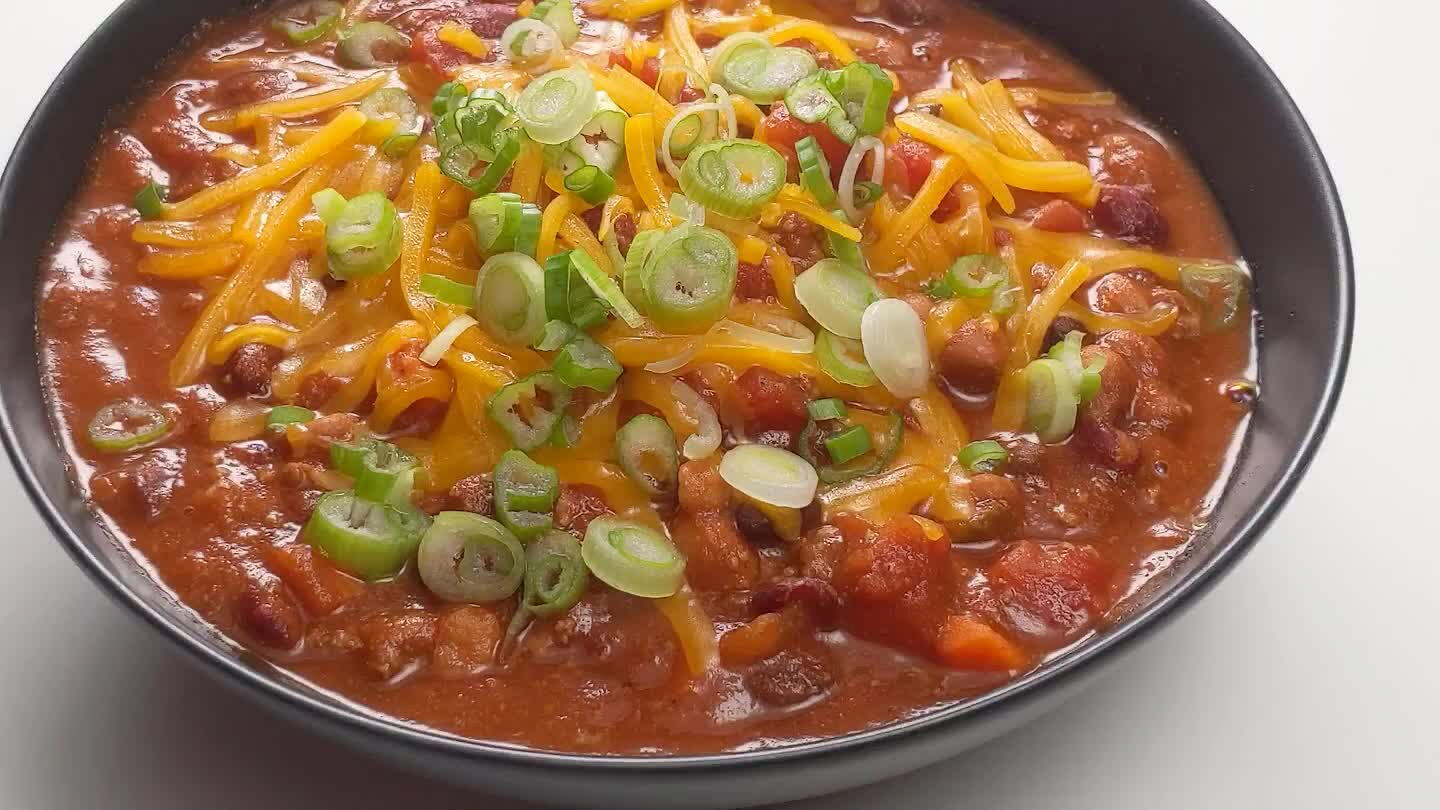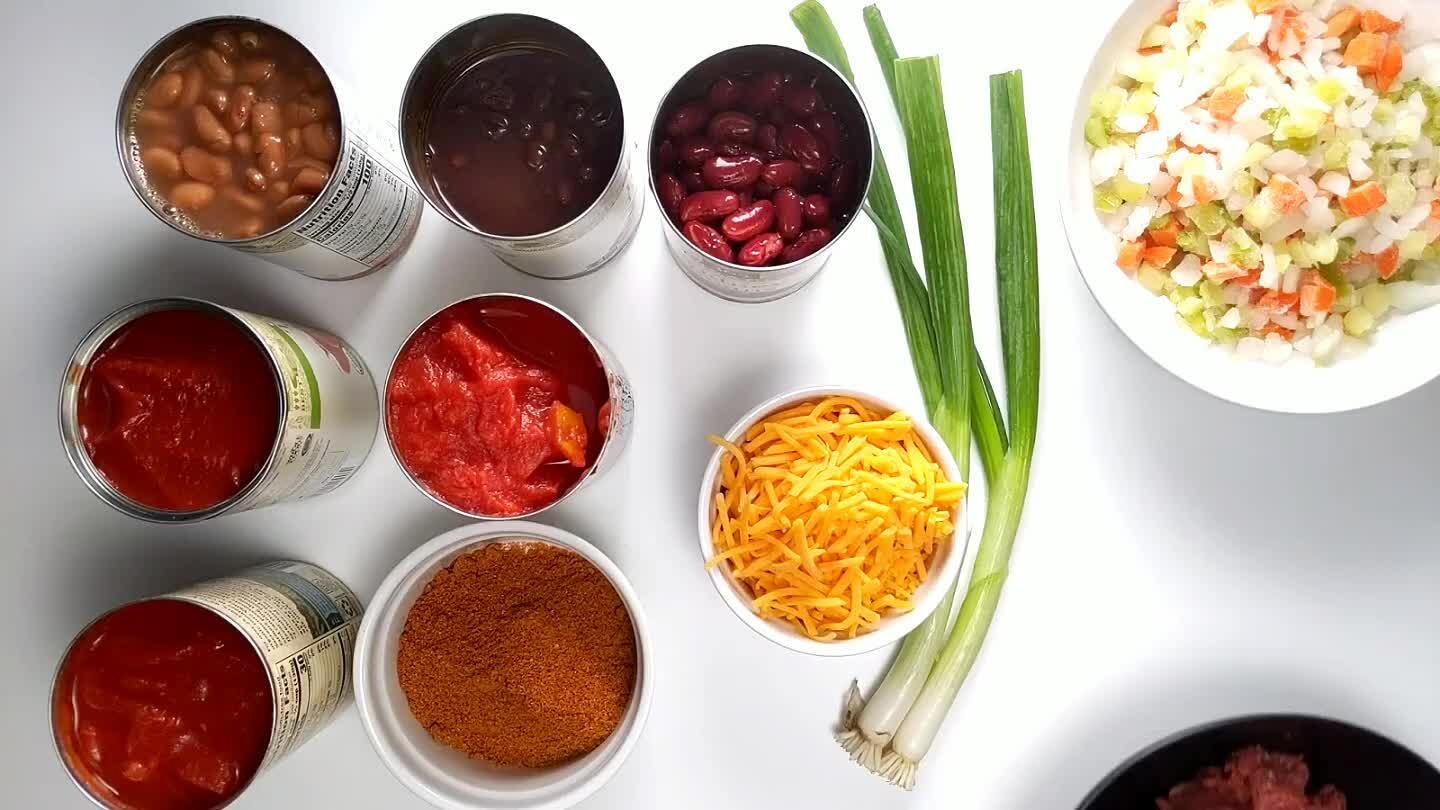 Portion ingredients. Drain the top of the bean liquid but leave most of it.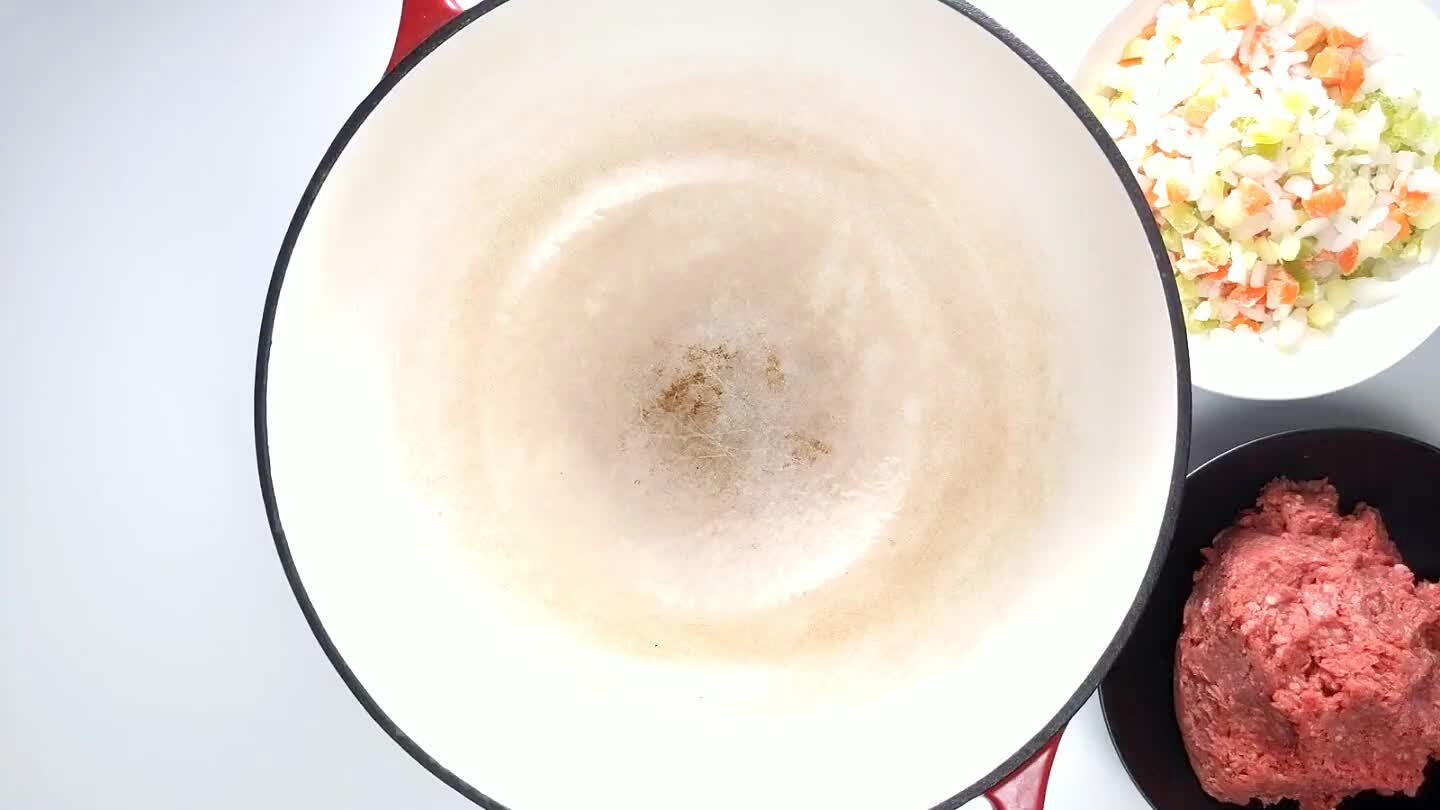 Heat a large stock pot and add the beef. Let brown for a few minutes. Drain off any excess fat from the pot.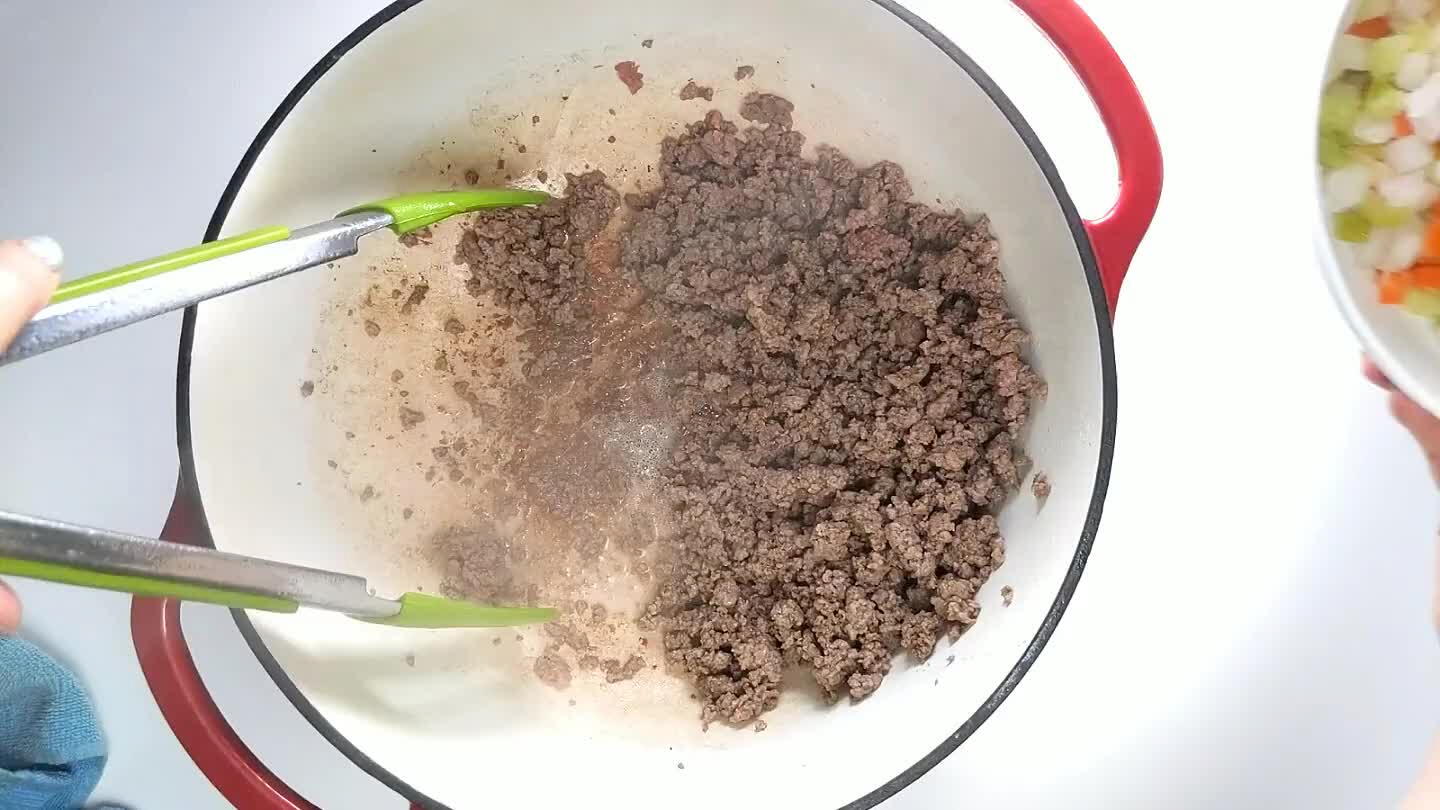 Add the frozen mirepoix and stir.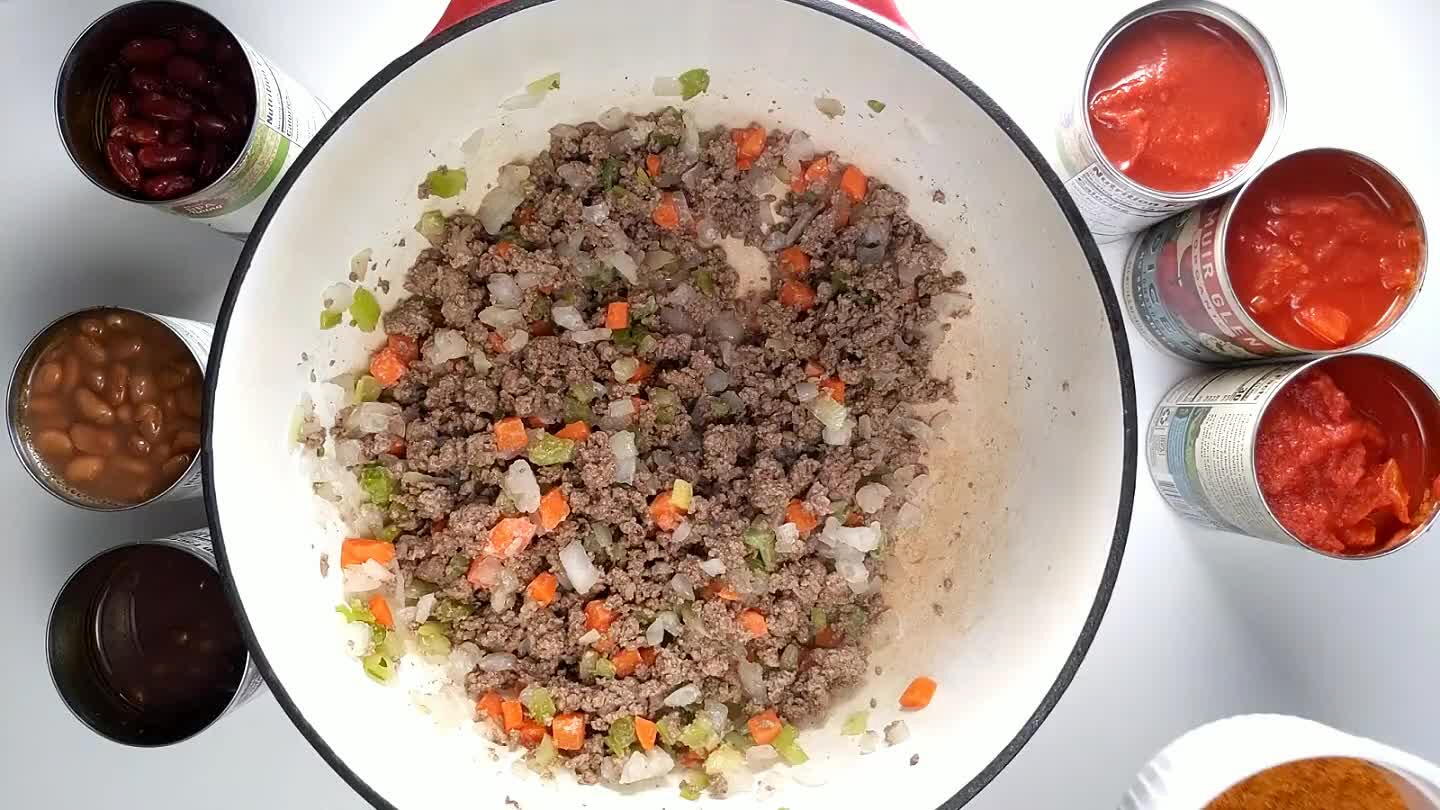 Add the chili seasoning packets and stir to incorporate.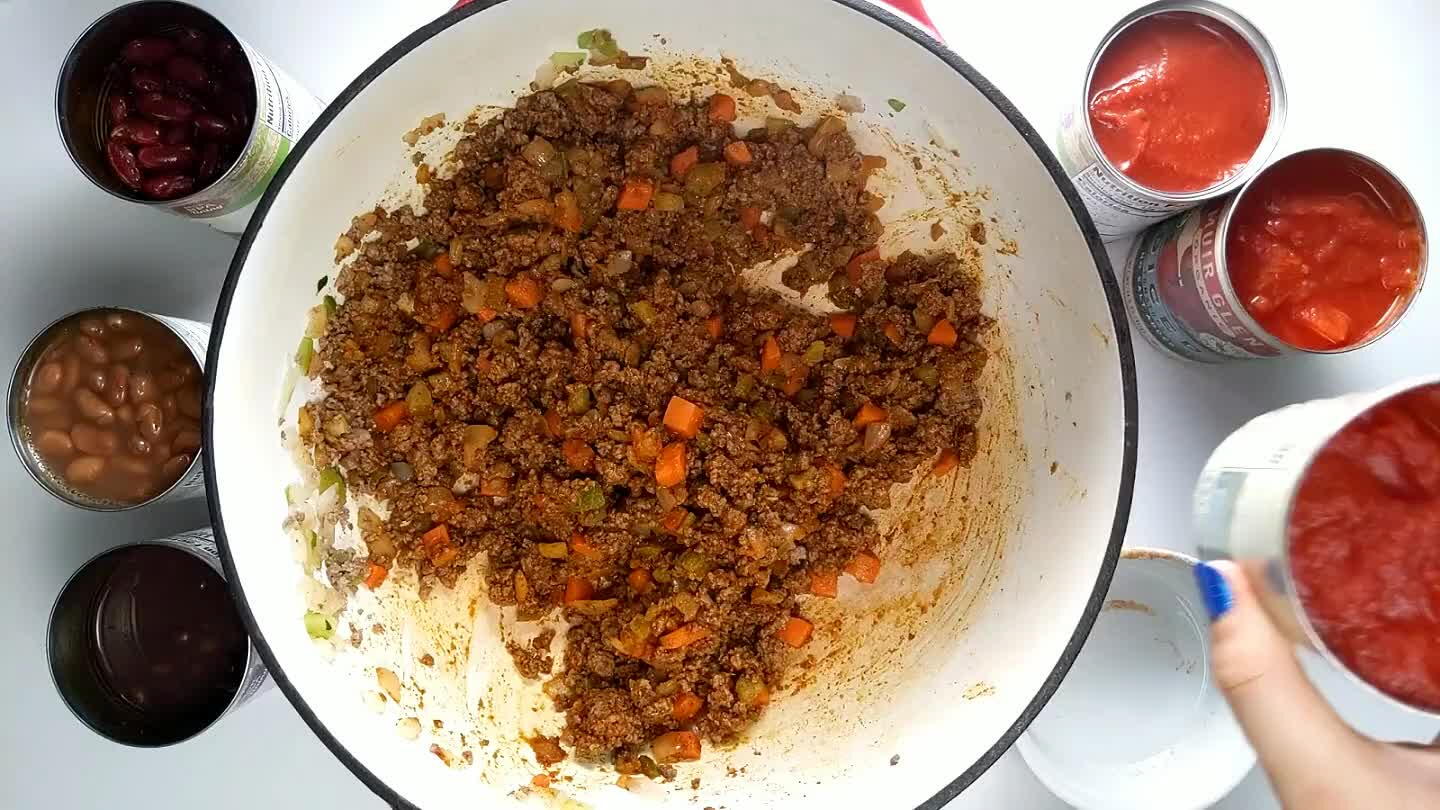 Add the two cans diced tomatoes and one can tomato sauce.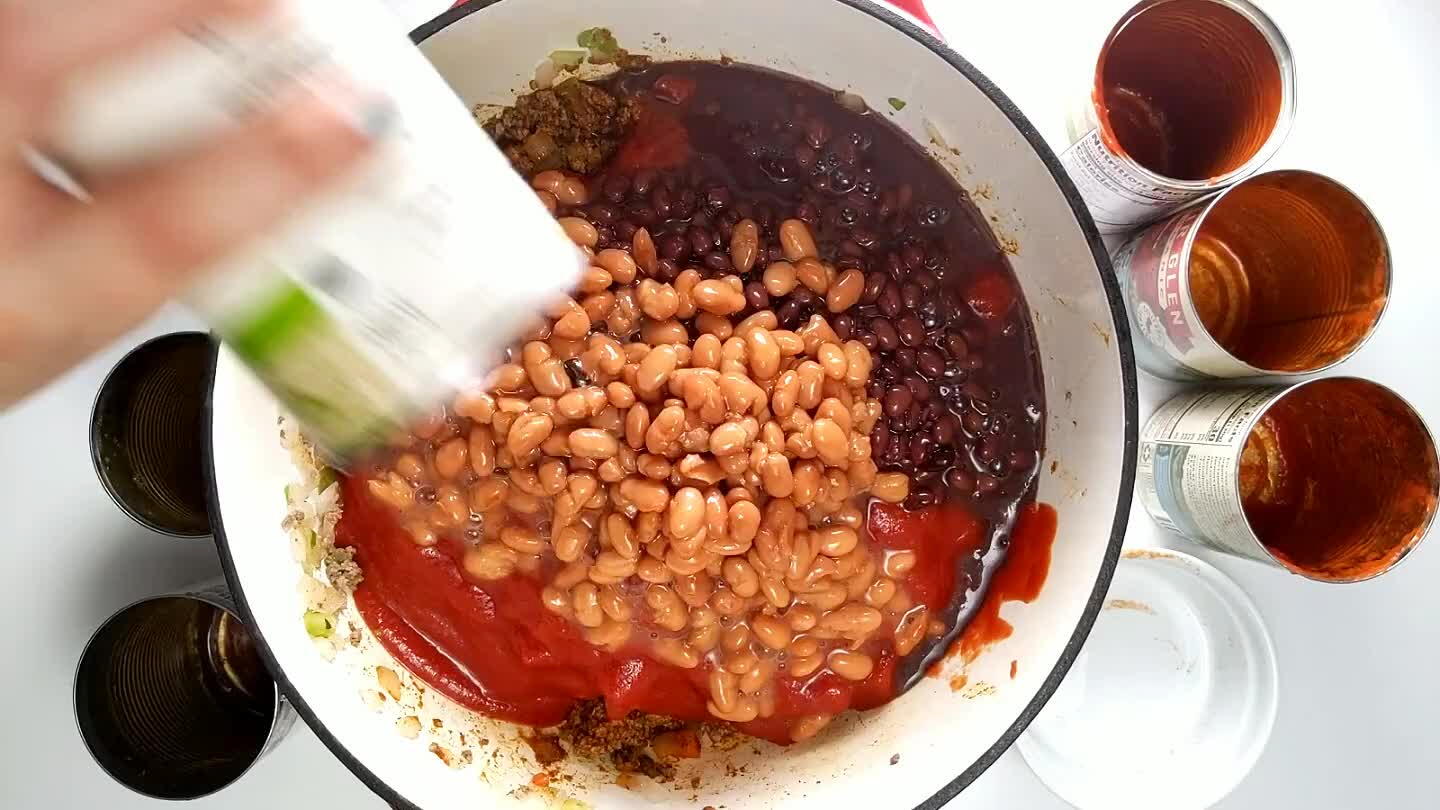 Add the beans and their liquid to the pot.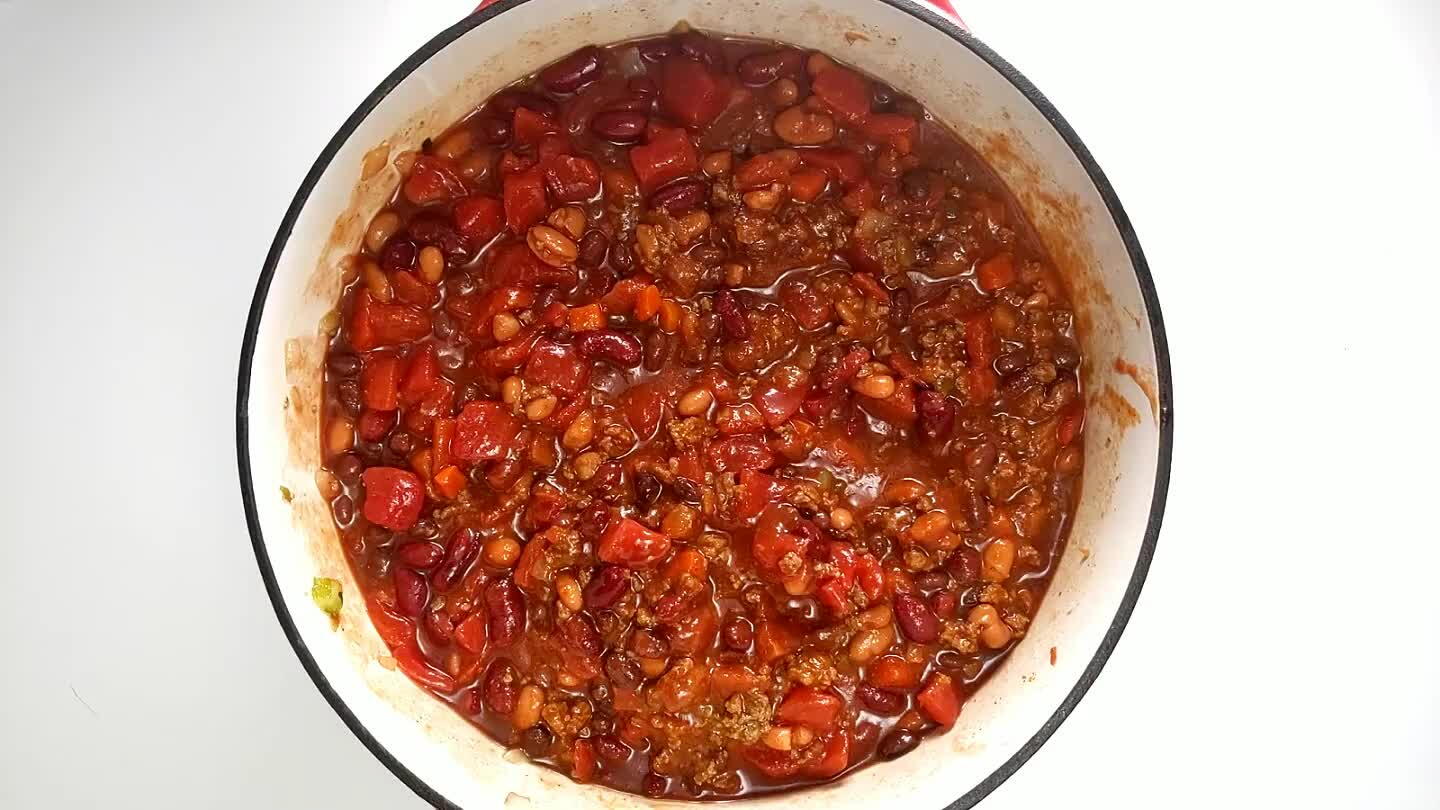 Cover with a lid and simmer for 10 minutes stirring halfway through.