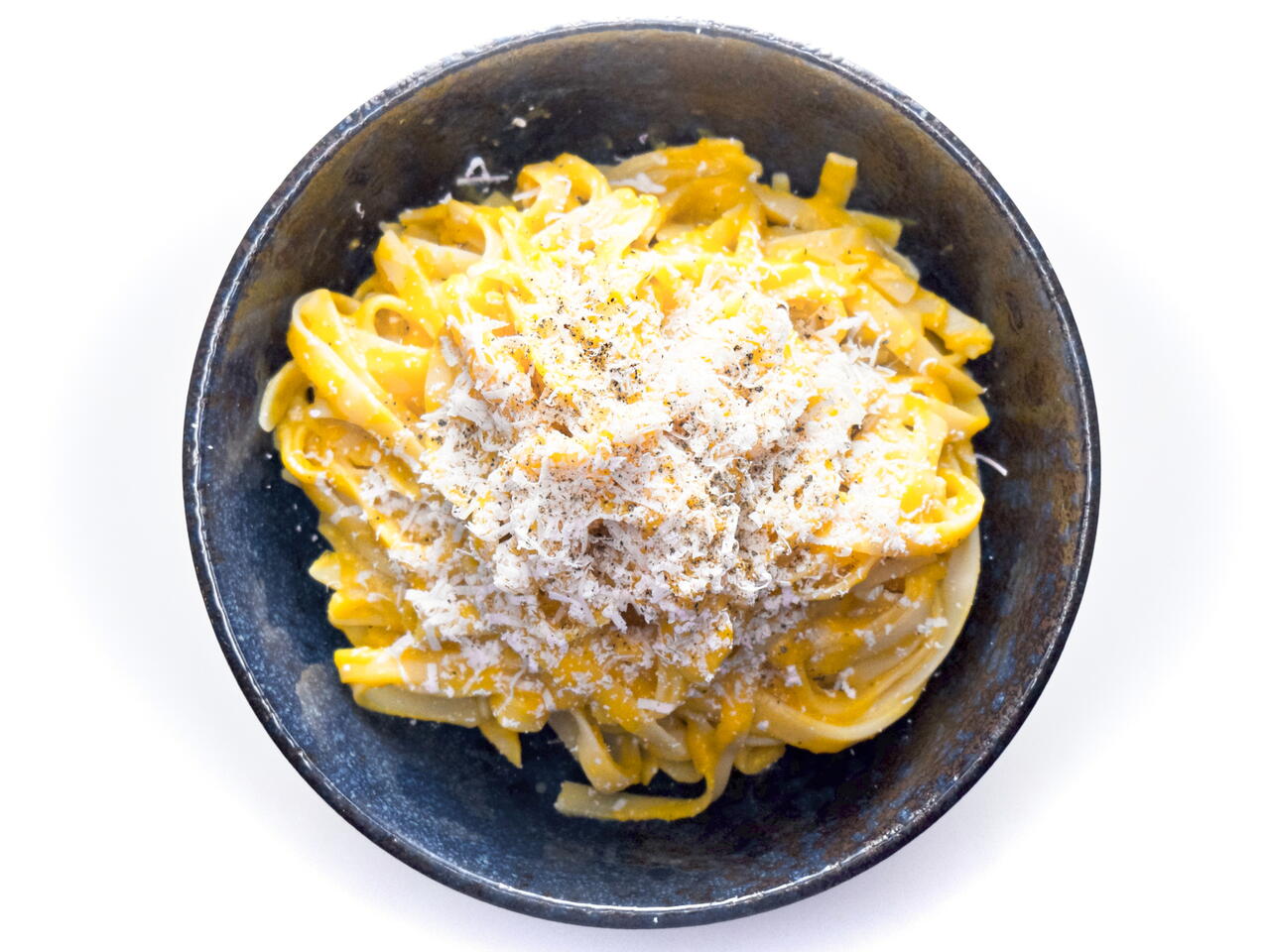 6 portions
75m
I like this as a base for a sauce. Particularly good cold actually. I never saw that coming. It's also relatively healthy, but a little boring on its own. However, you can easily make it a little more exciting by adding bacon or garlic in the beginning or stirring in some herbs or cheddar towards the end.
What you will need
1 whole Butternut Squash
1 lb Fettucine
1 cup Cream
1 pinch Nutmeg
Salt and Pepper
(Nutritional facts 131 calories, 5.71 g fat, 19.31 g carbohydrates, 2.68 g protein, 3 mg cholesterol, 339 mg sodium)
How to cook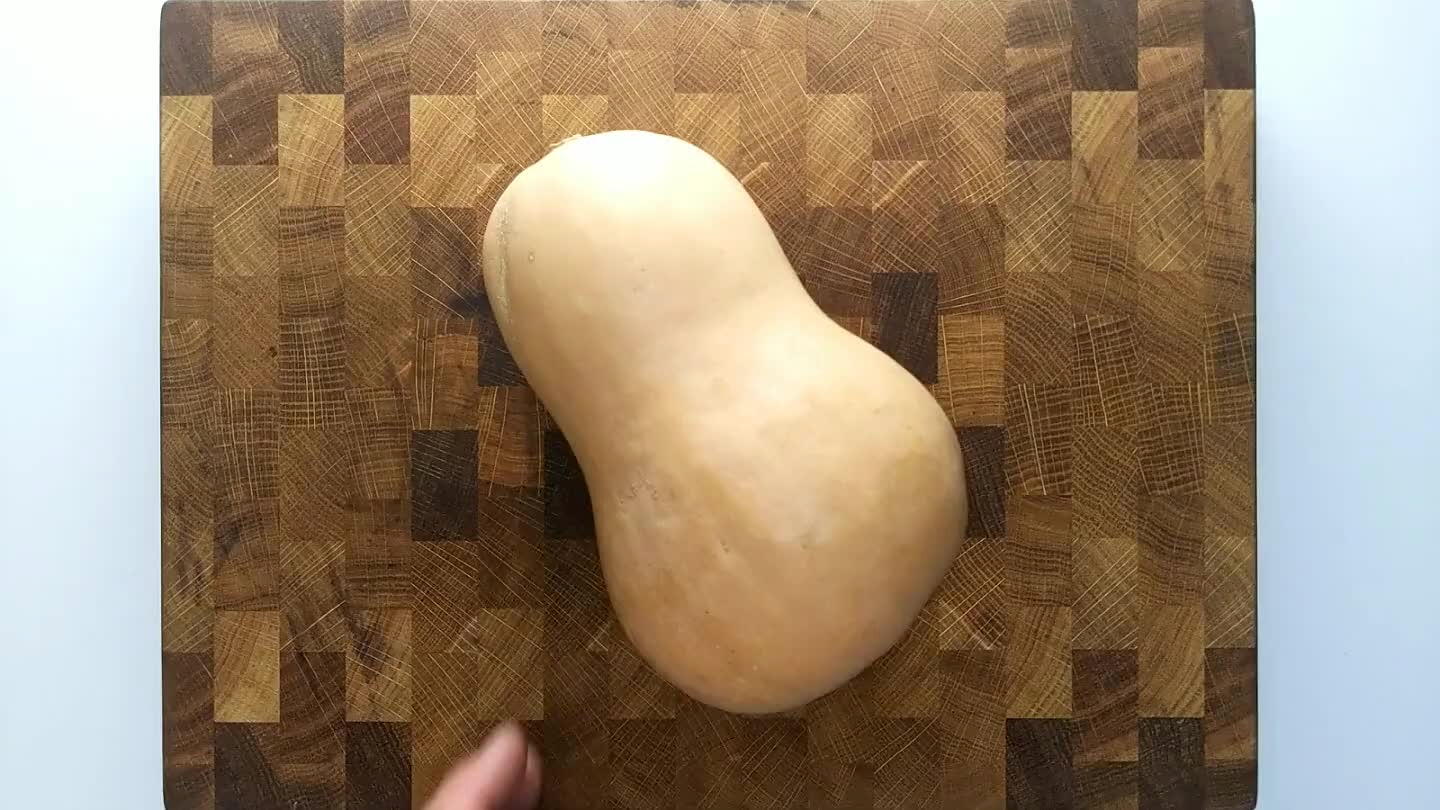 Slice off the stem tip, then slice the squash lengthwise through the tip. Be careful, because butternut squash can be tough to cut in half. Choose a large, heavy knife, and make sure to keep your free hand out of the way.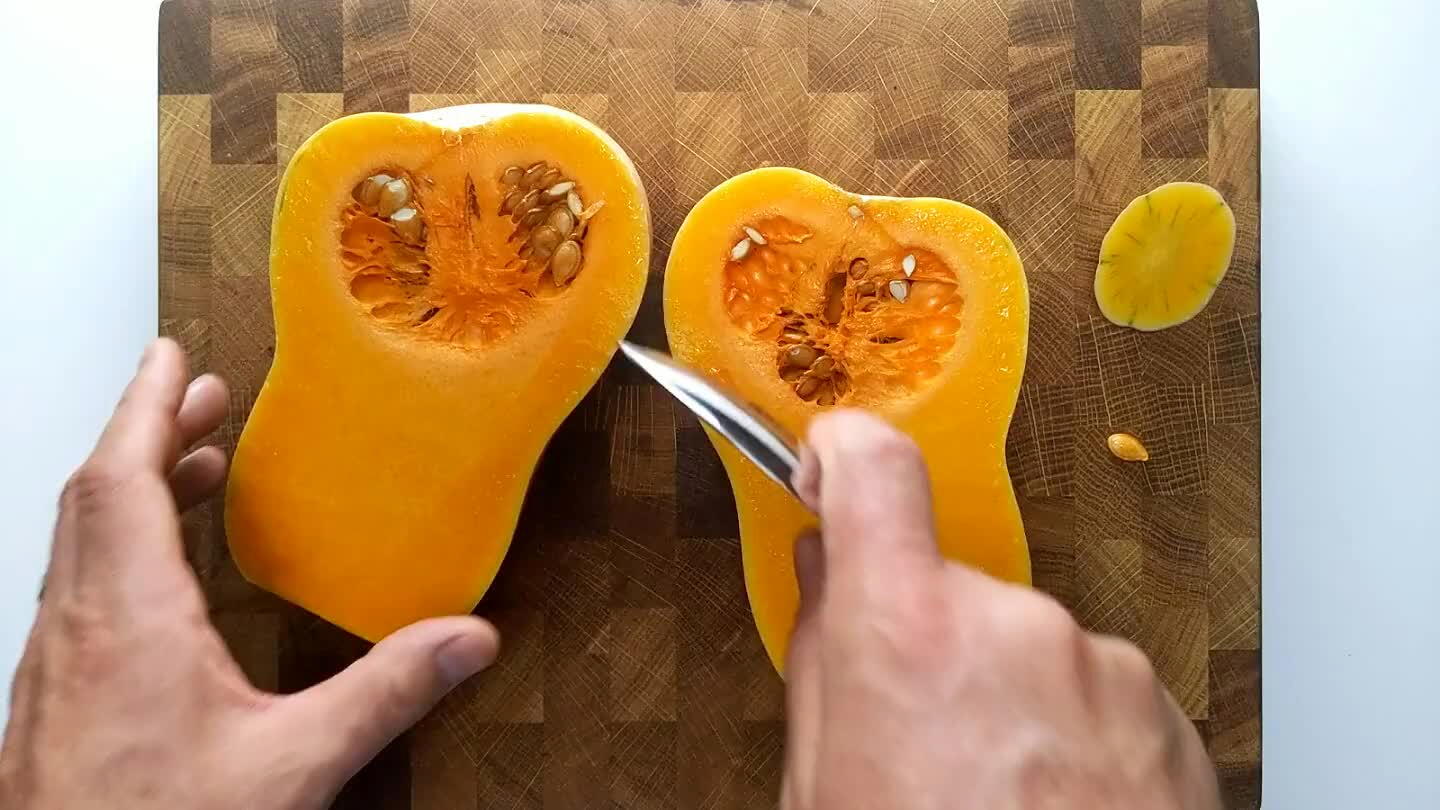 With your largest metal spoon, scoop out and discard the seeds.
Preheat oven to 450°F
Just twist that old oven knob to 450°F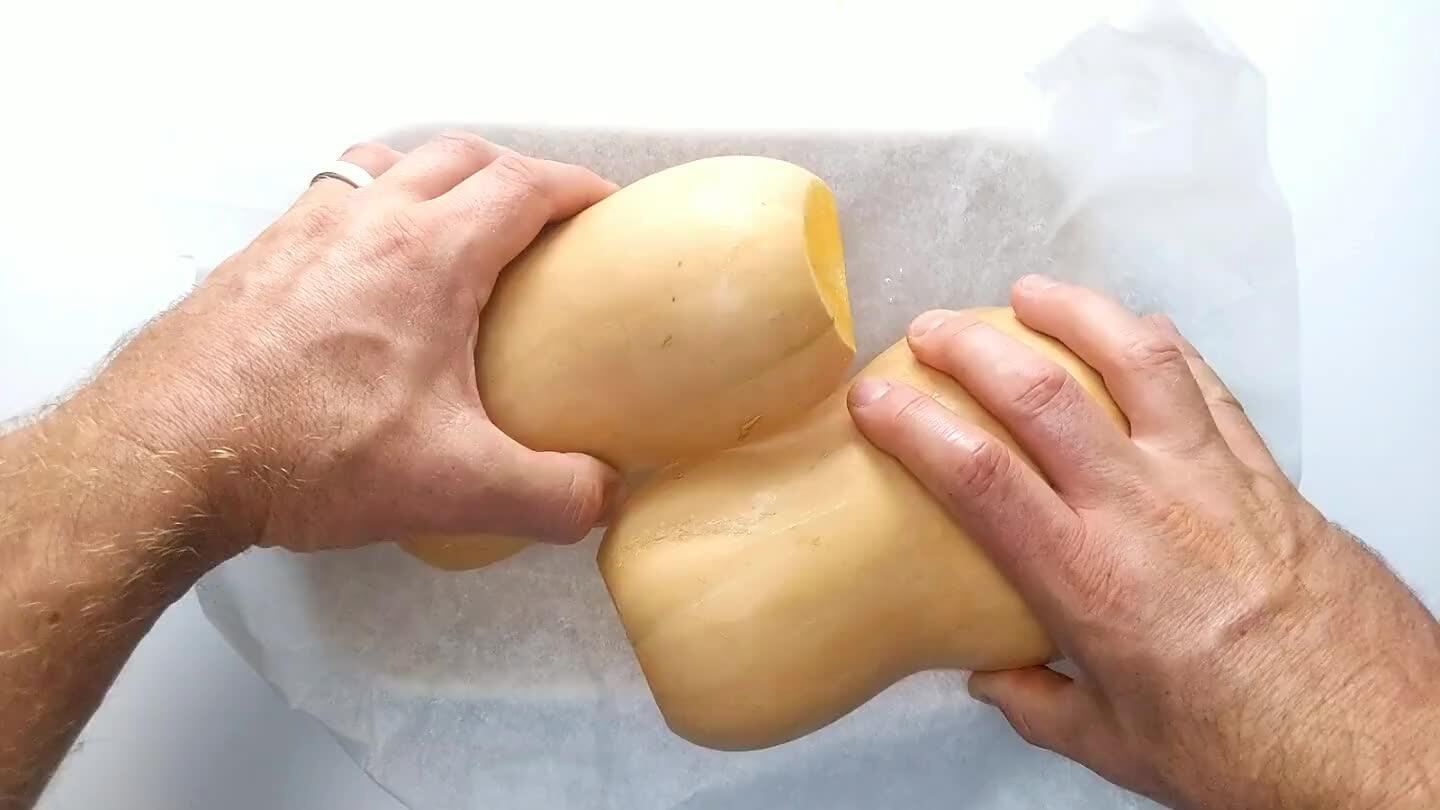 Place the squash halves face down on a parchment-lined baking tray. Bake until tender. The skin should be wilted and a fork or skewer should pierce the flesh with little resistance. You can toss them in olive oil, salt and pepper before roasting if you want, but we're just making a puree, so we might as well keep things simple.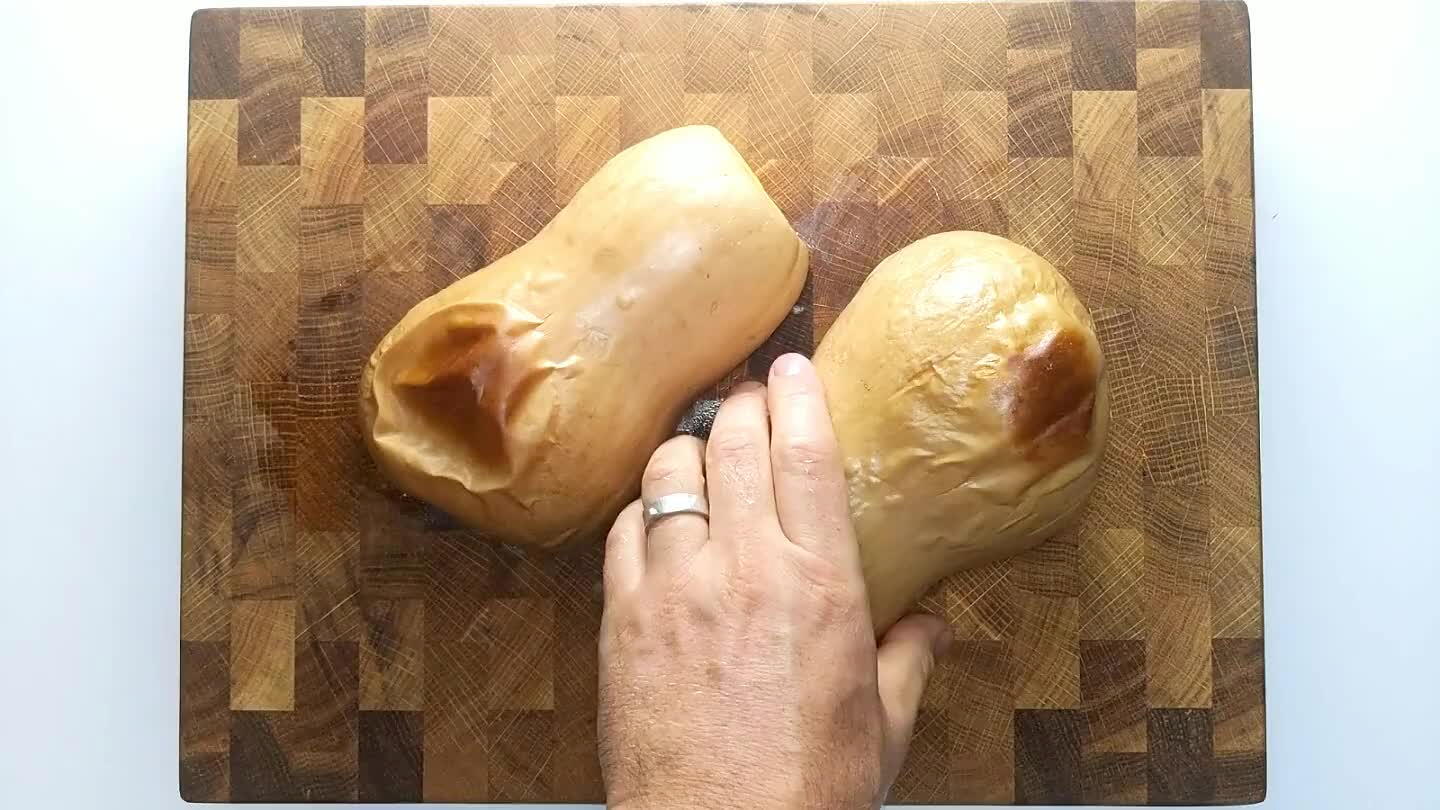 You will probably want the same spoon you used to scrape out the seeds to now scrape out the flesh.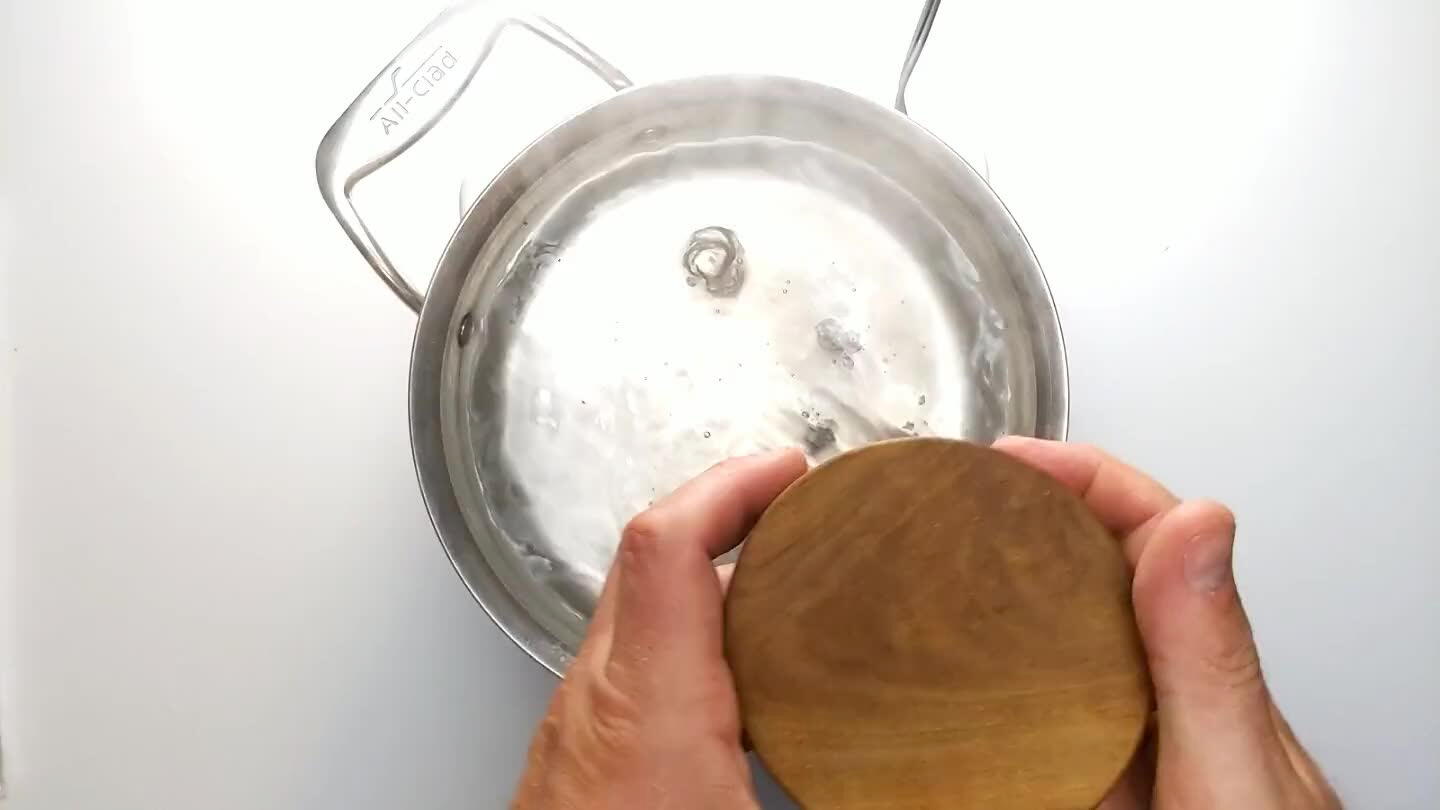 Boil fettuccine in salted water until nearly tender. We'll finish cooking in the sauce. If you stand the noodles in the center of the pot and release them, they'll spread out as they fall.This is a good trick to avoid having your noodles stick together.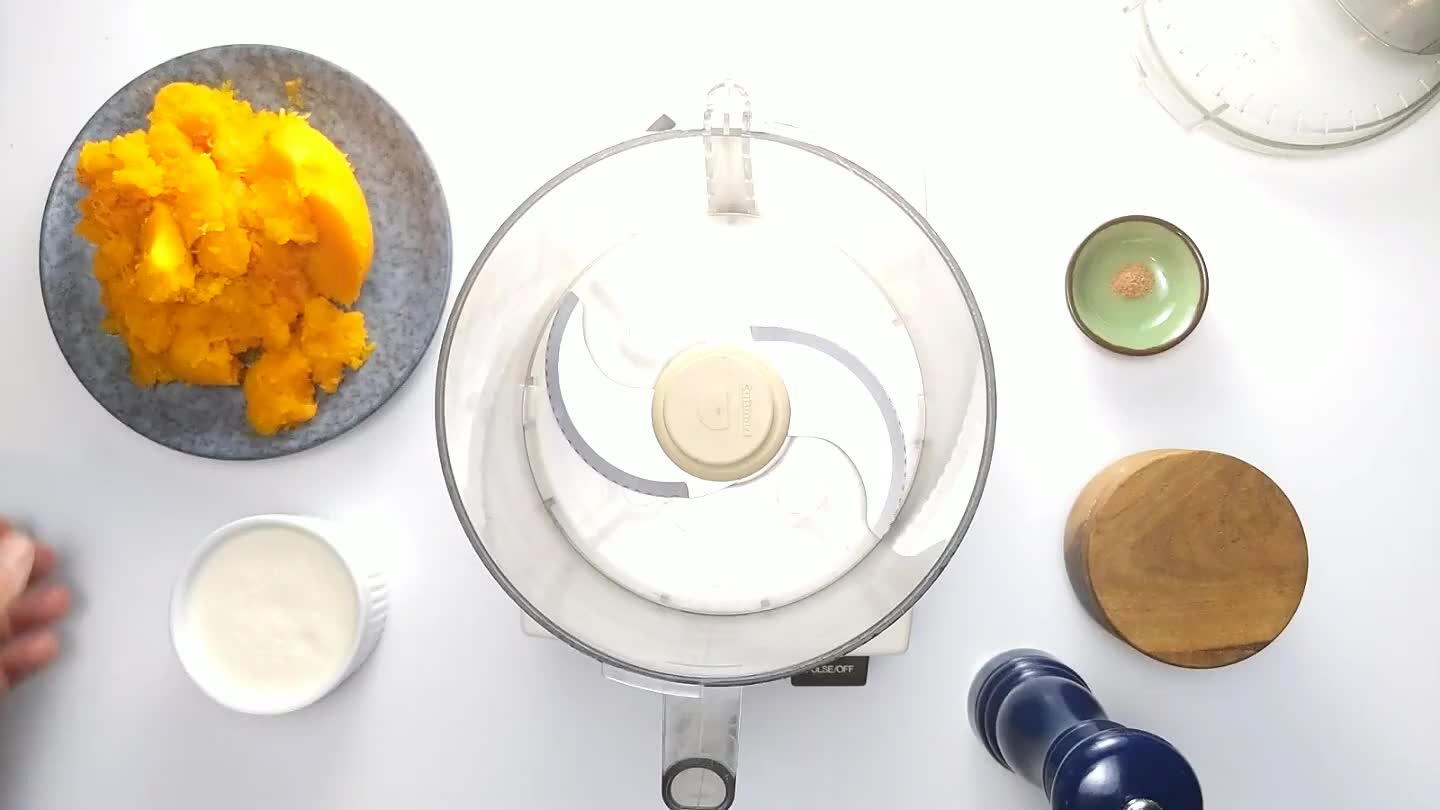 Dump the cooked squash into your blender or food processor.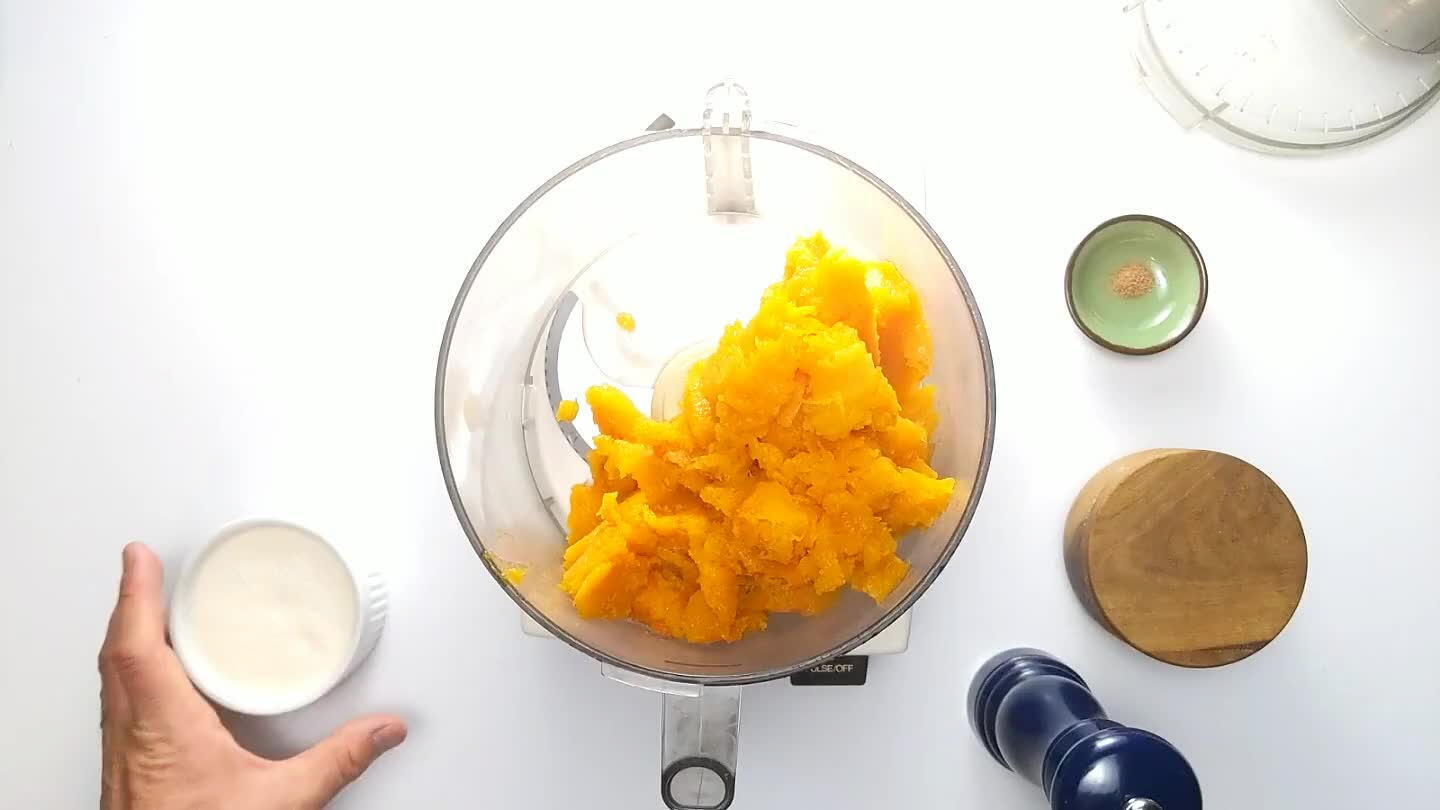 Add the cream. Chicken stock would work fine here as well if you prefer to avoid dairy.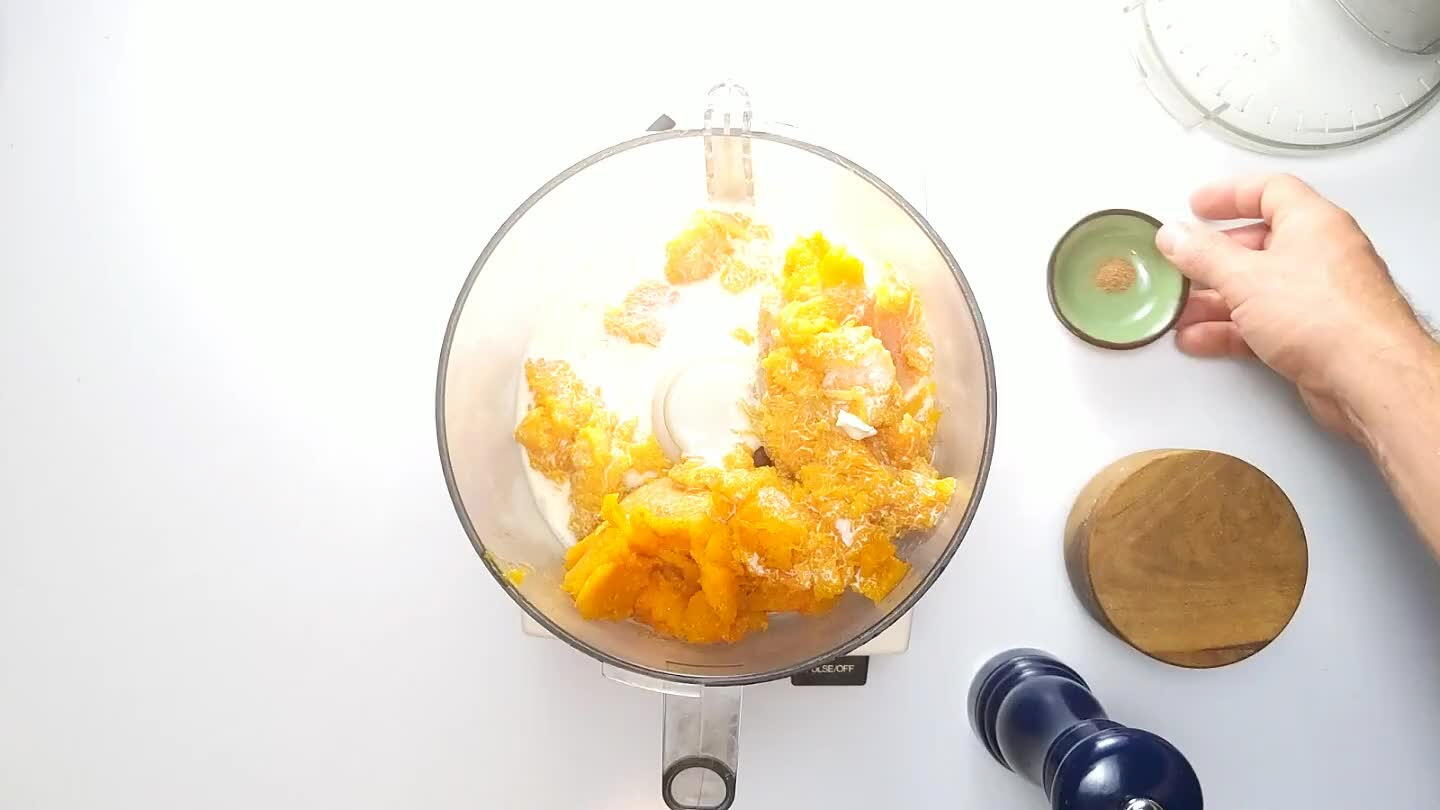 You can use up to 1/4 tsp, but go easy on the nutmeg because it can take over the dish.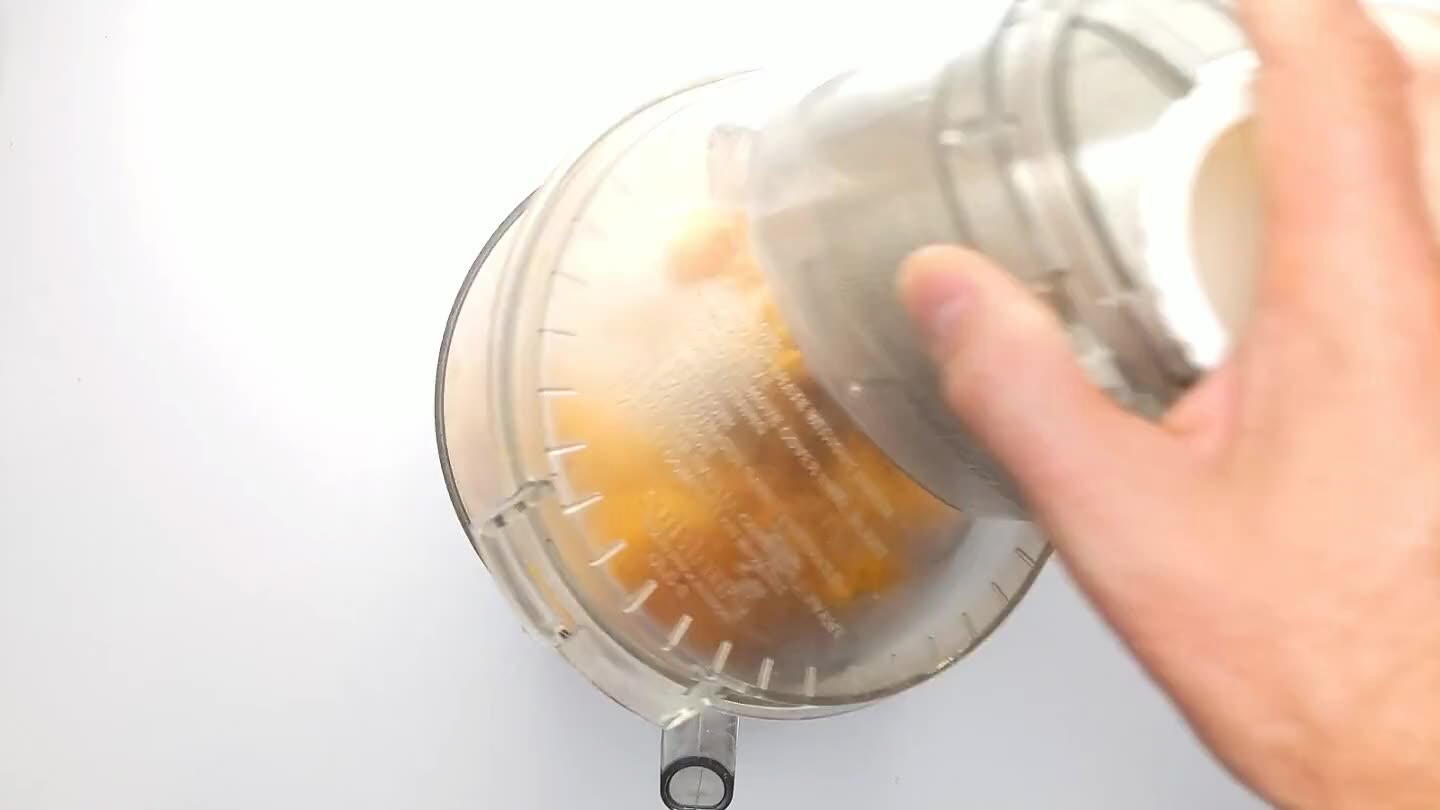 Process the squash until smooth, stopping the rotor to scrape down with a spatula to make sure you don't get leave any chunks stuck to the sides.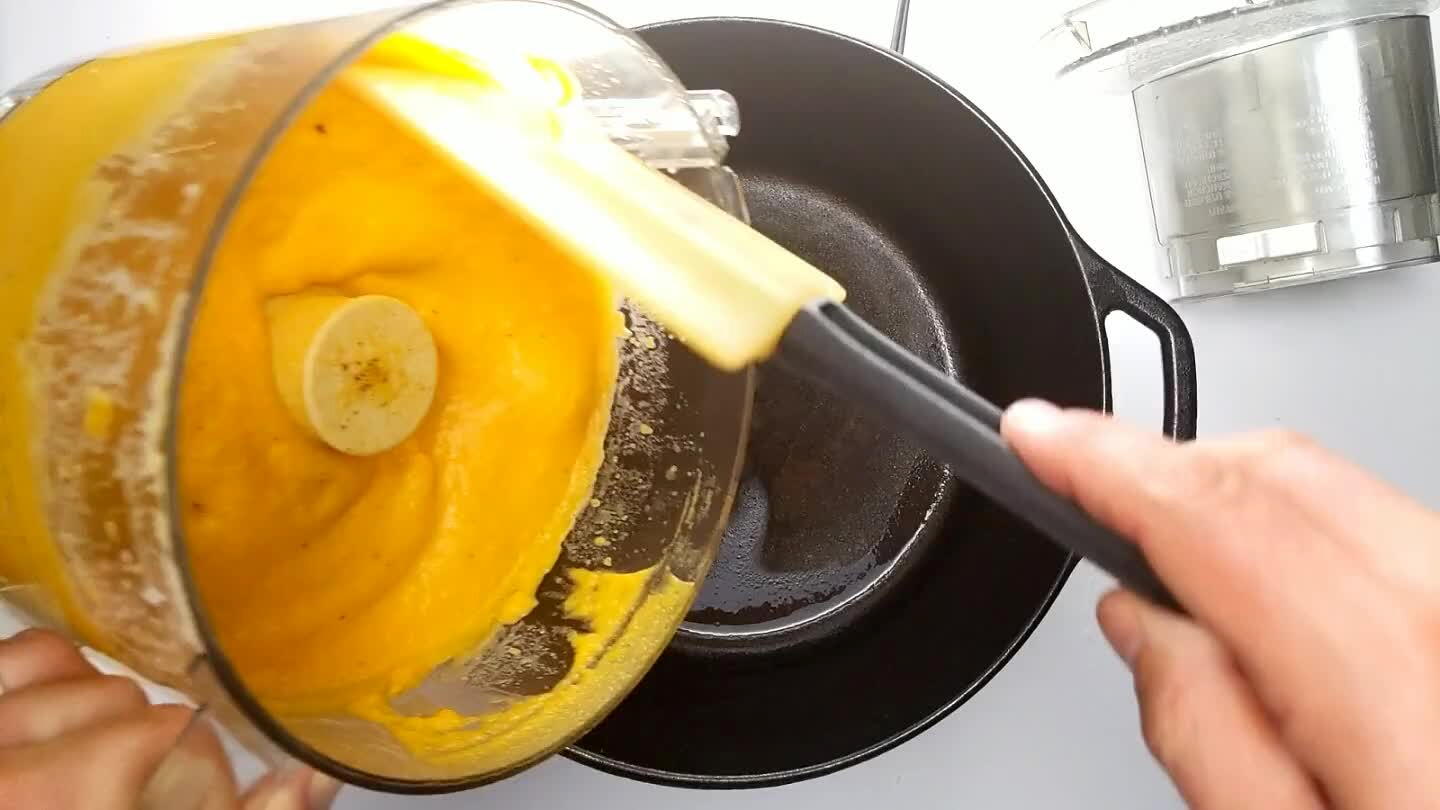 Transfer the squash puree to a large pot and heat over medium heat until it starts to bubble, stirring frequently to avoid burning.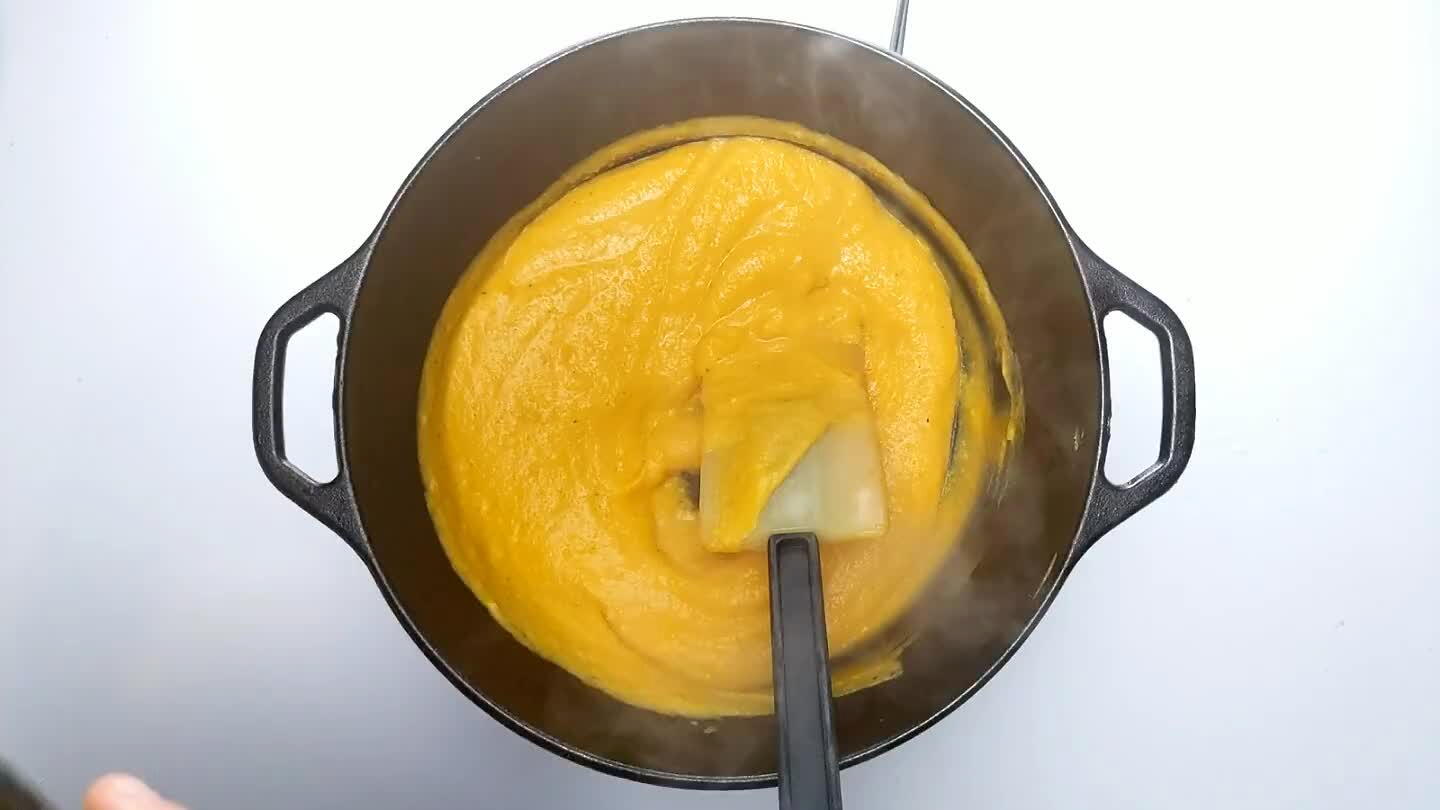 Add the fettuccine. Stir until evenly coated in sauce.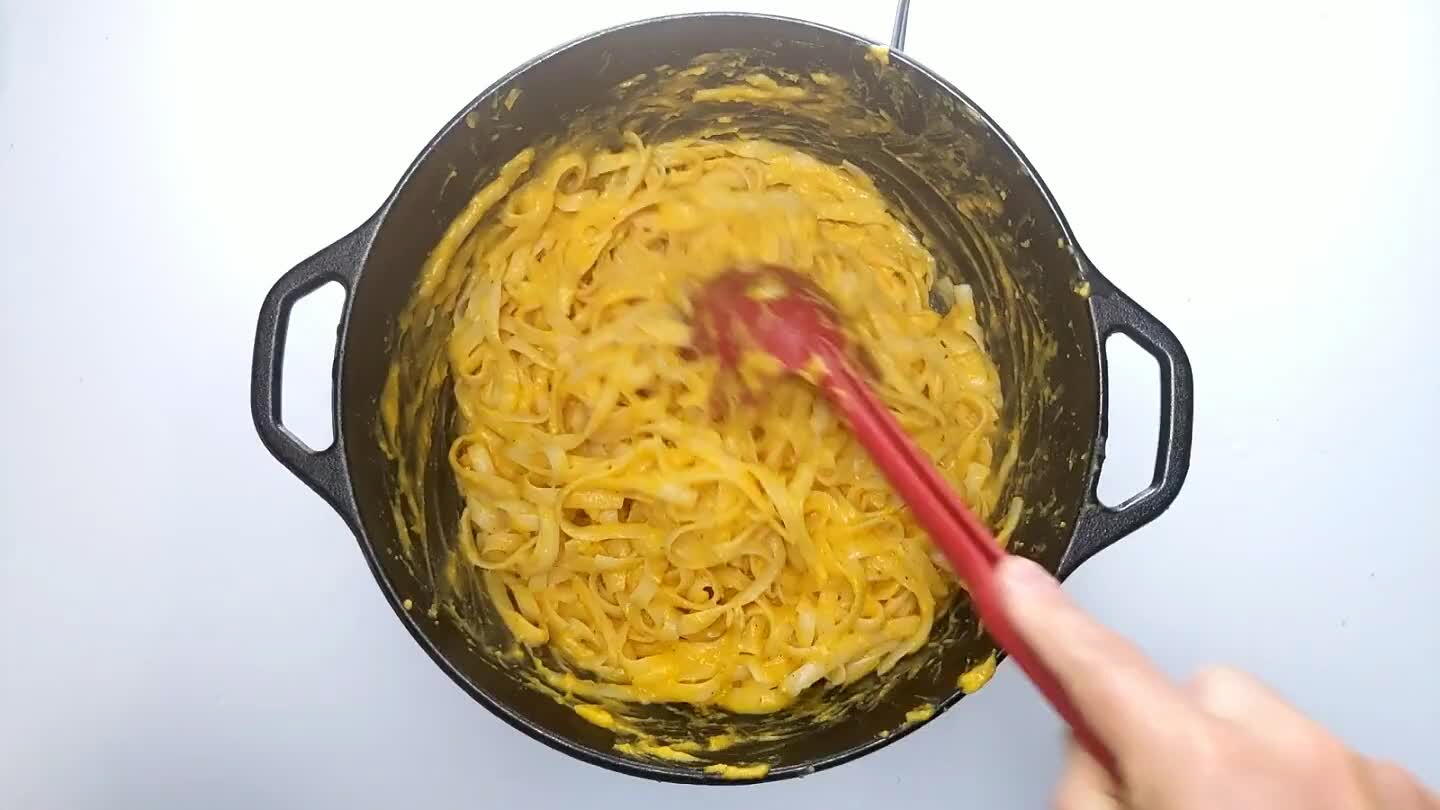 Simmer to finish cooking the noodles to your liking. Add water in small amounts to maintain a smooth texture.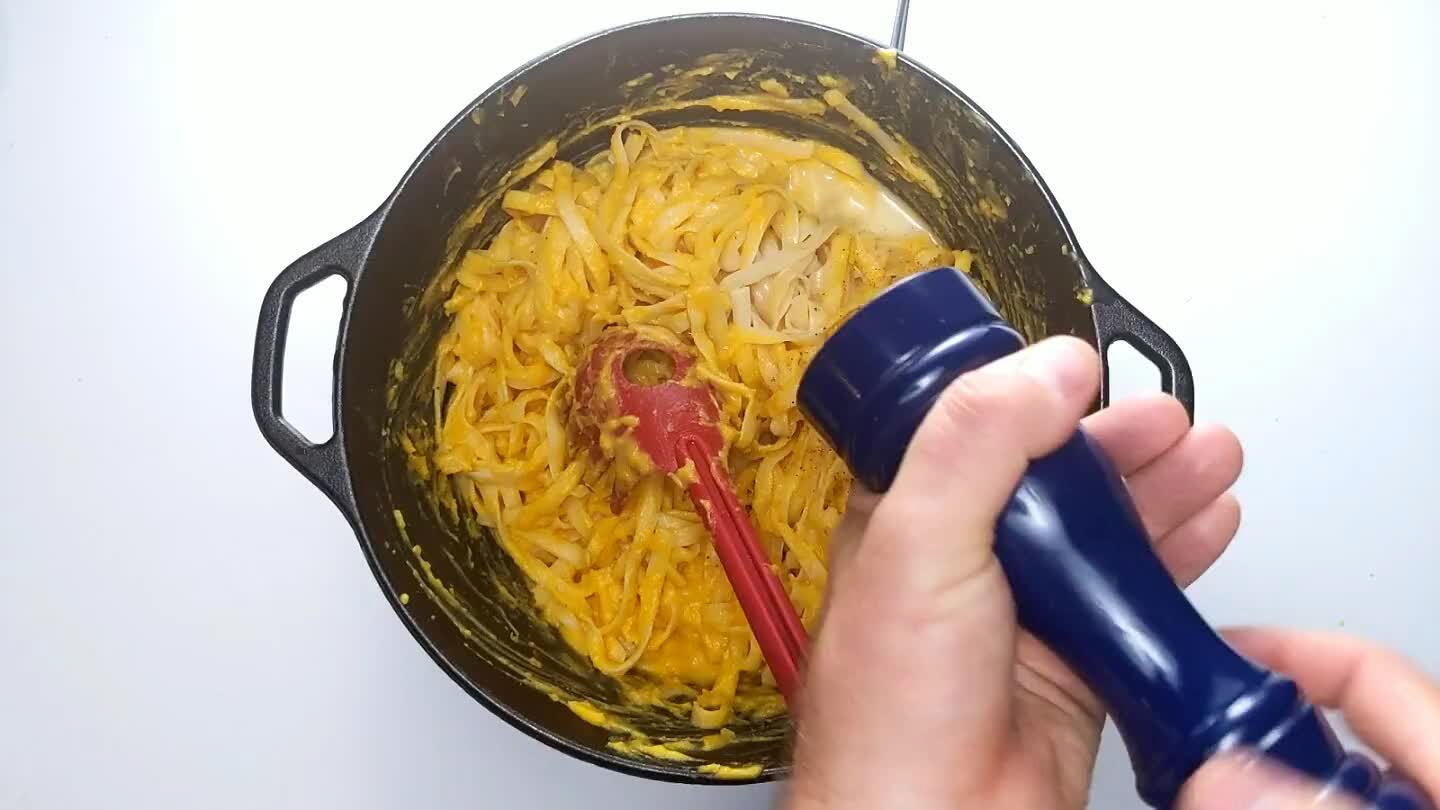 Add your final touches of salt and pepper and whatever liquid you need in order to reach your desired consistency.