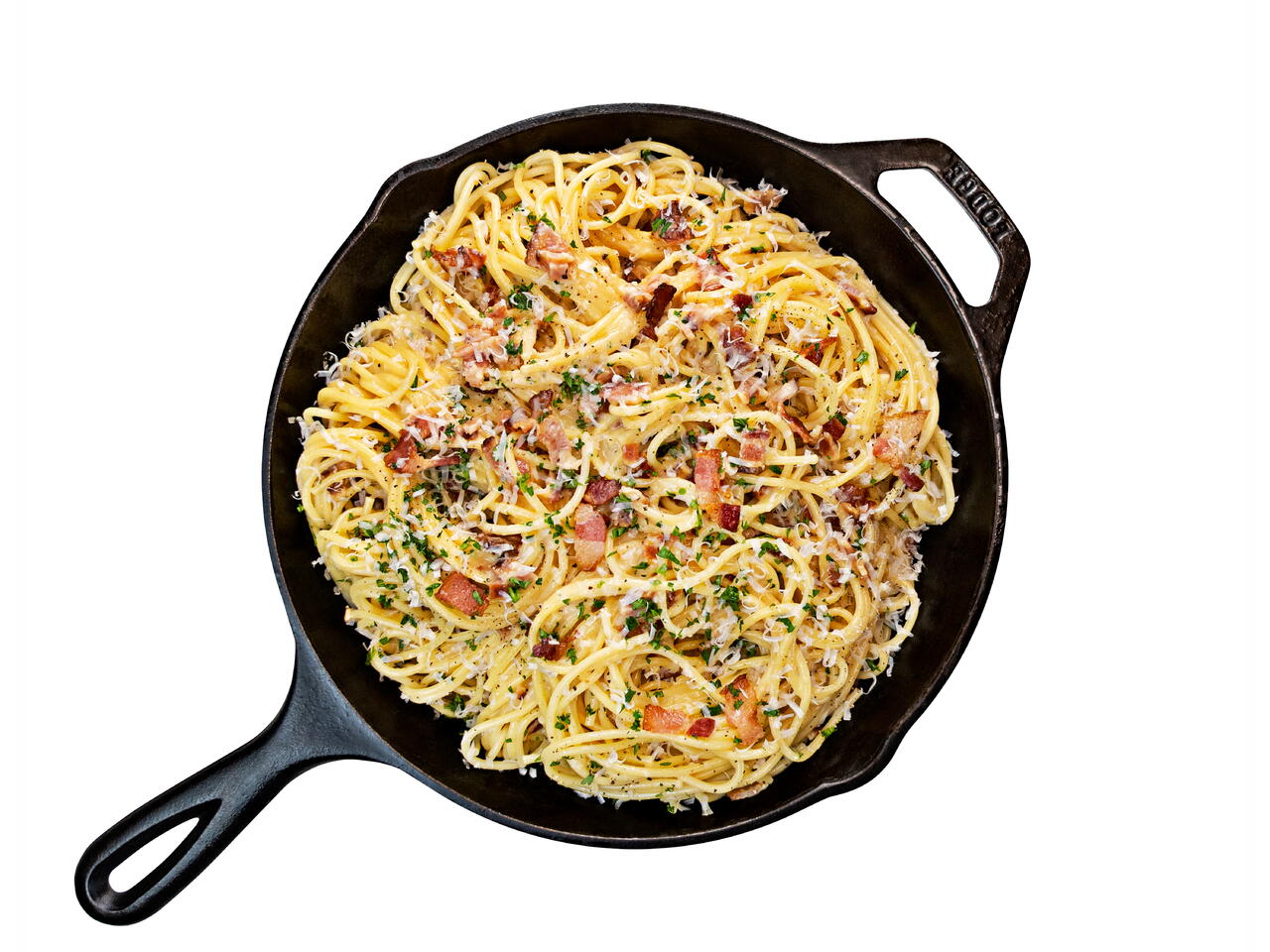 Recipe video made by Ryan
Published on 02/19/2020, viewed by 4964 , 4 Comments
4 portions
25m
What I love about carbonara is the challenge. It's such a simple dish, but it requires special care to do it correctly. This variation is about as reliable as any I've come across. Note that the recipe calls for bacon as opposed to the more traditional pancetta or guanciale, but you can easily use any sort of delicious fatty pork slices available.
What you will need
12 oz. Bacon
1 lb Spaghetti
4 Eggs
4 oz. grated Parmesan
Salt
Black Pepper
(Nutritional facts 288 calories, 18.18 g fat, 17.94 g carbohydrates, 14.62 g protein, 181 mg cholesterol, 1129 mg sodium)
How to cook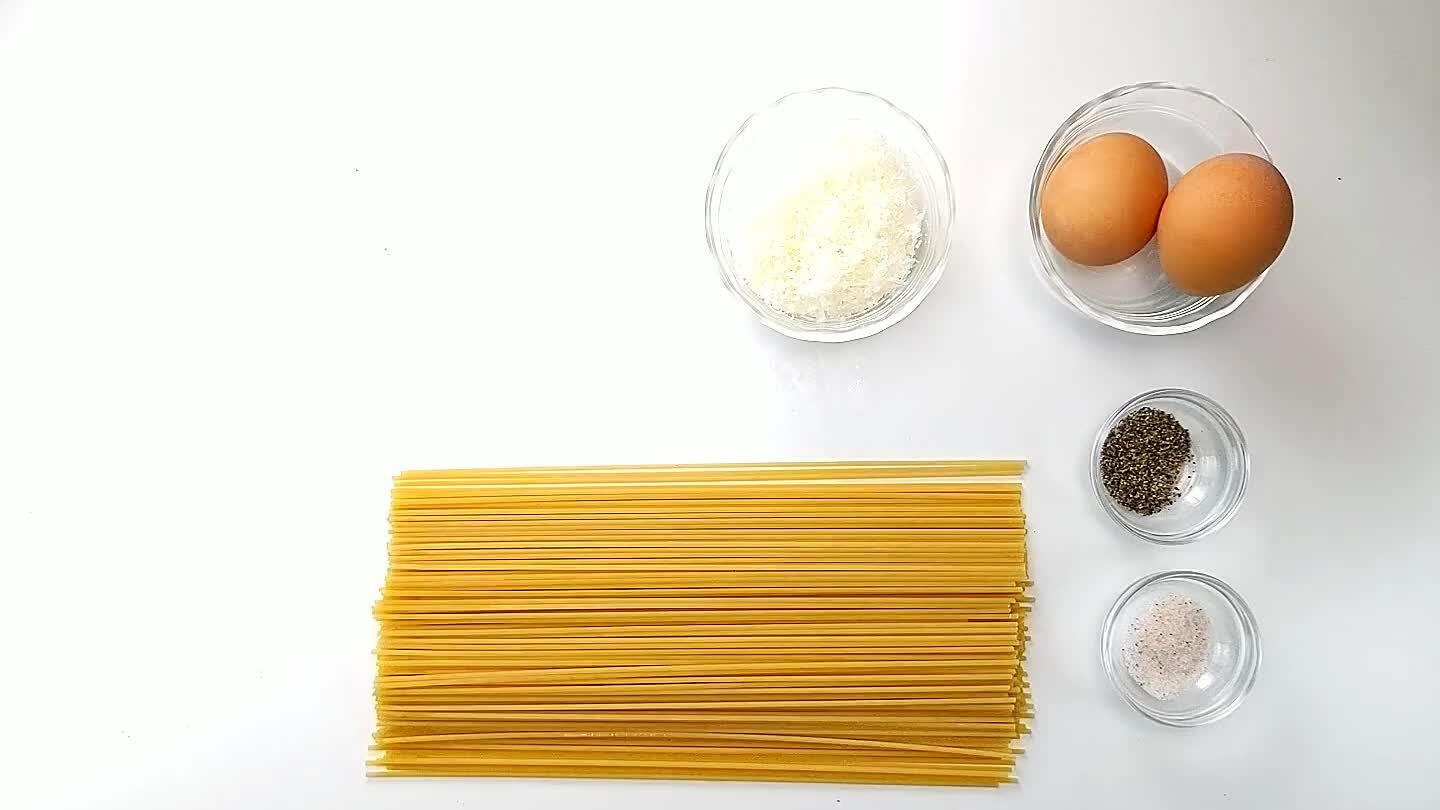 Gather and portion ingredients.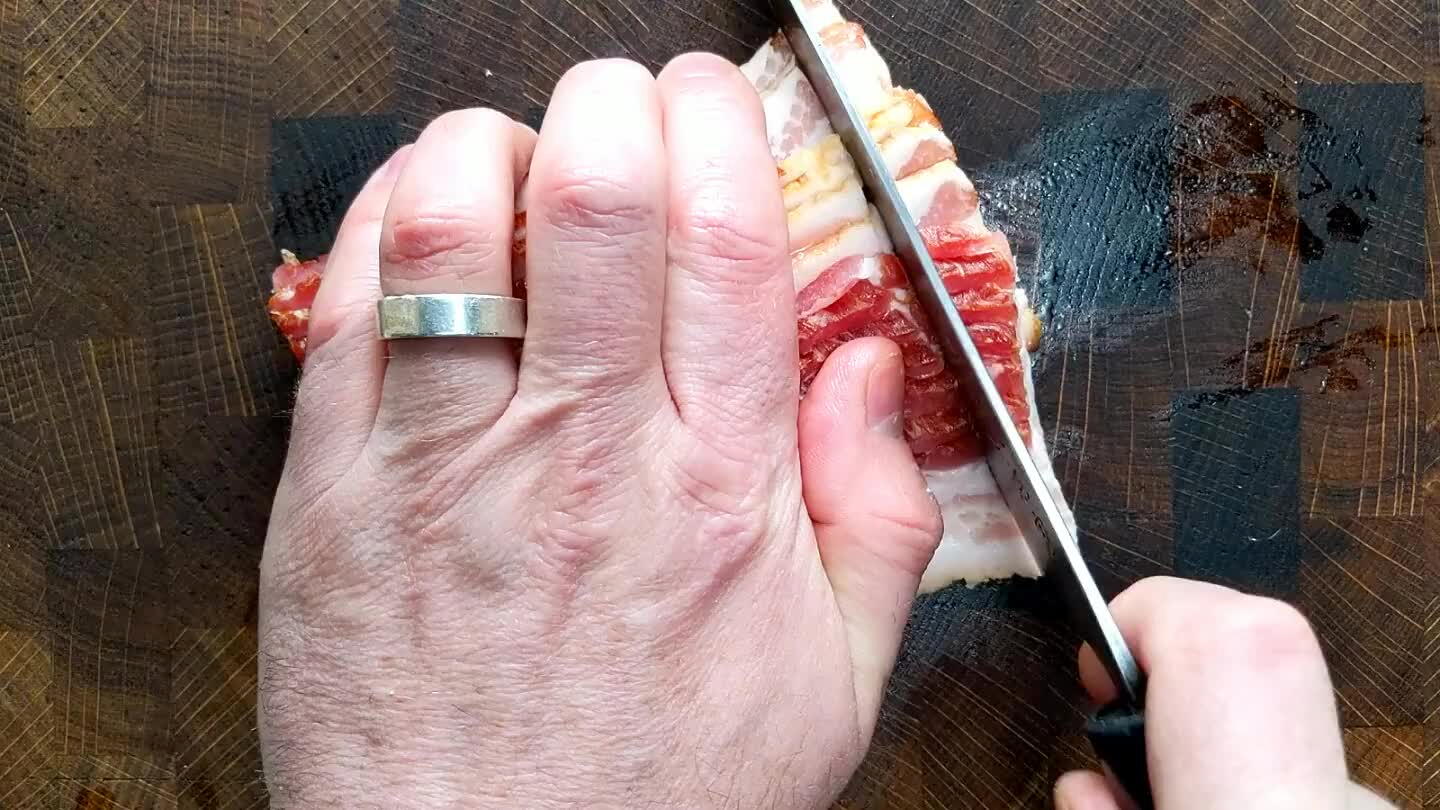 Slice the bacon to about ¼". Place in a saute pan with a splash of water (about ¼ cup). Bring to a simmer over high. Reduce heat and cook, stirring often, until the water evaporates and the bacon is crisp. Drain on paper towels to remove excess grease.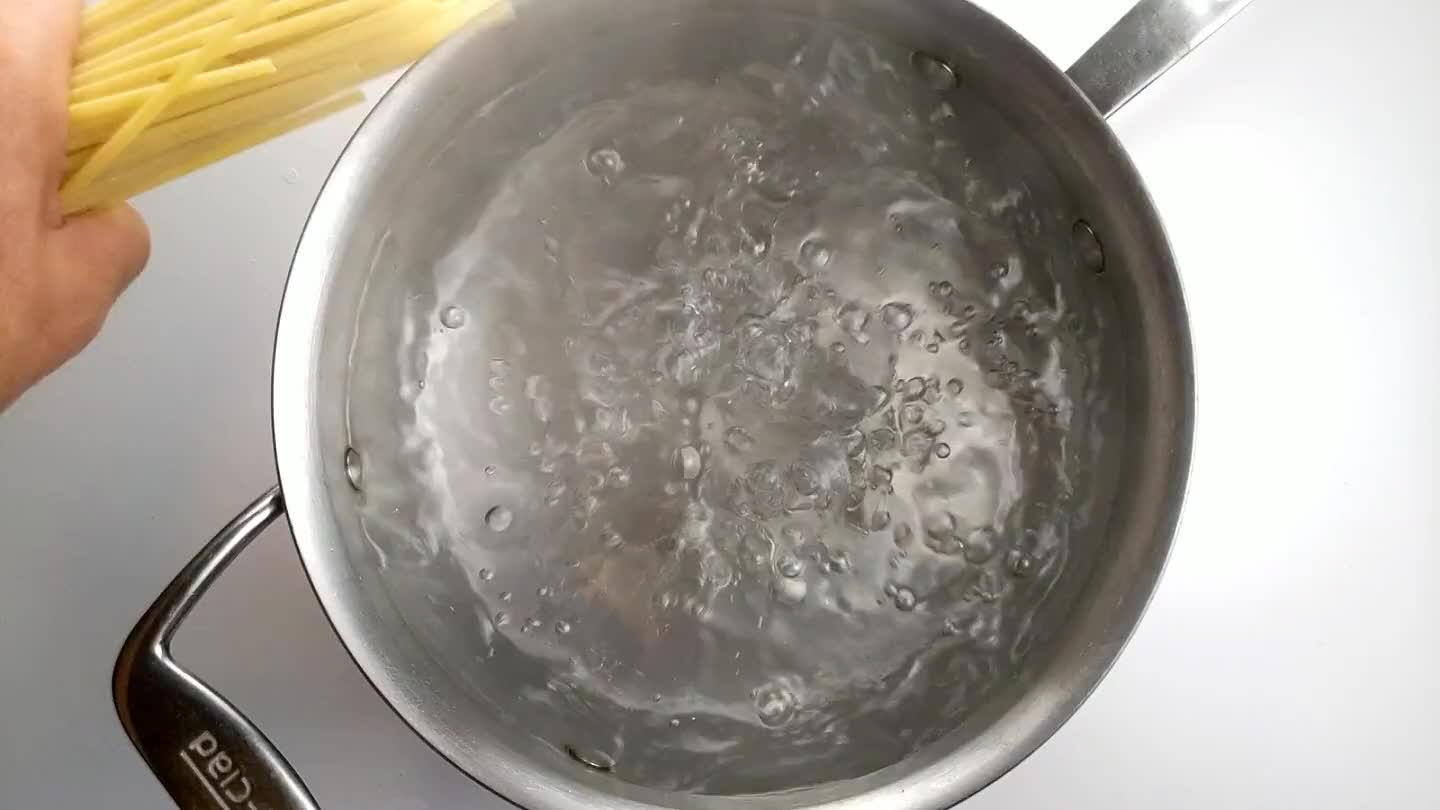 Set the spaghetti to boil in salted water. Continue with the following steps as the pasta is cooking.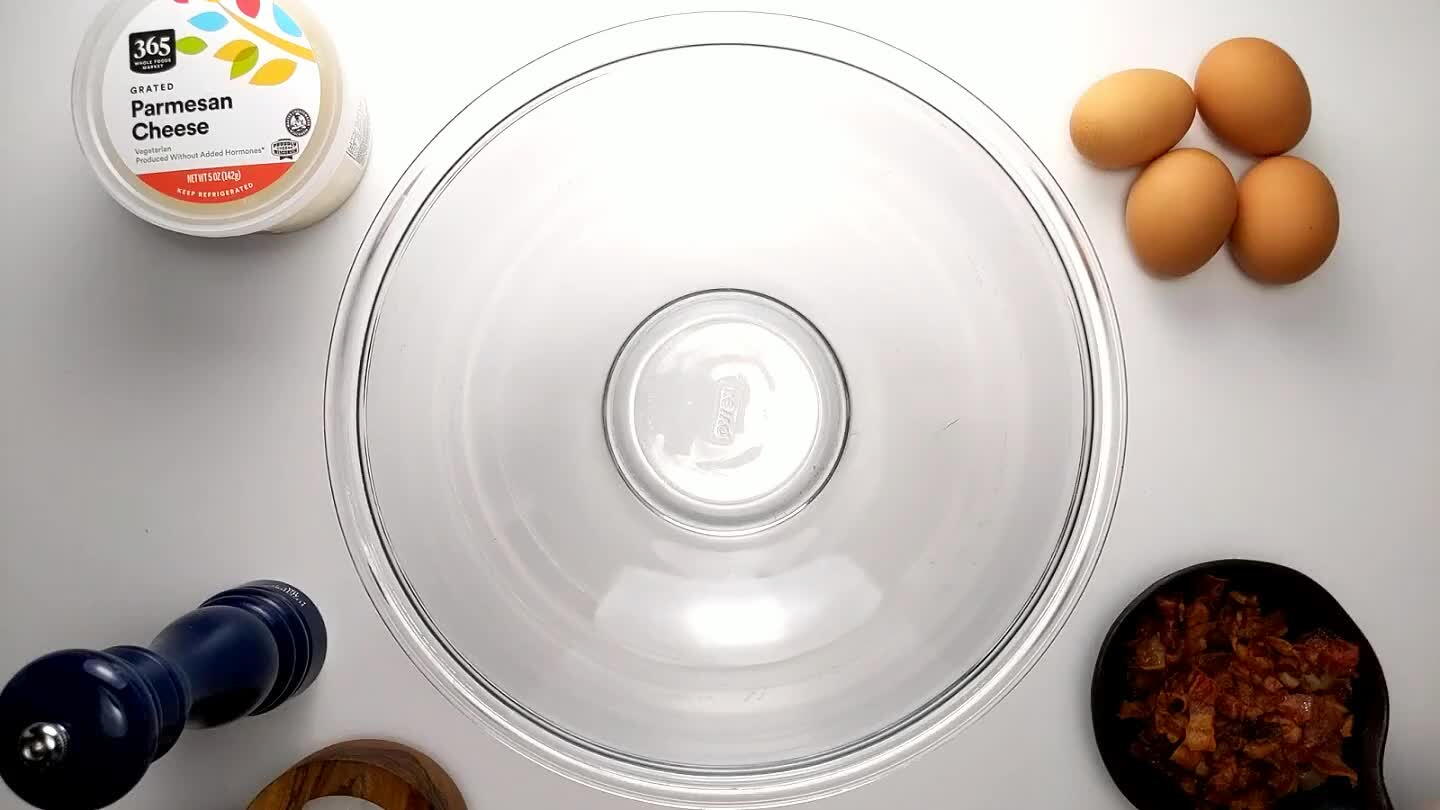 Crack the eggs into a large mixing bowl and scramble them.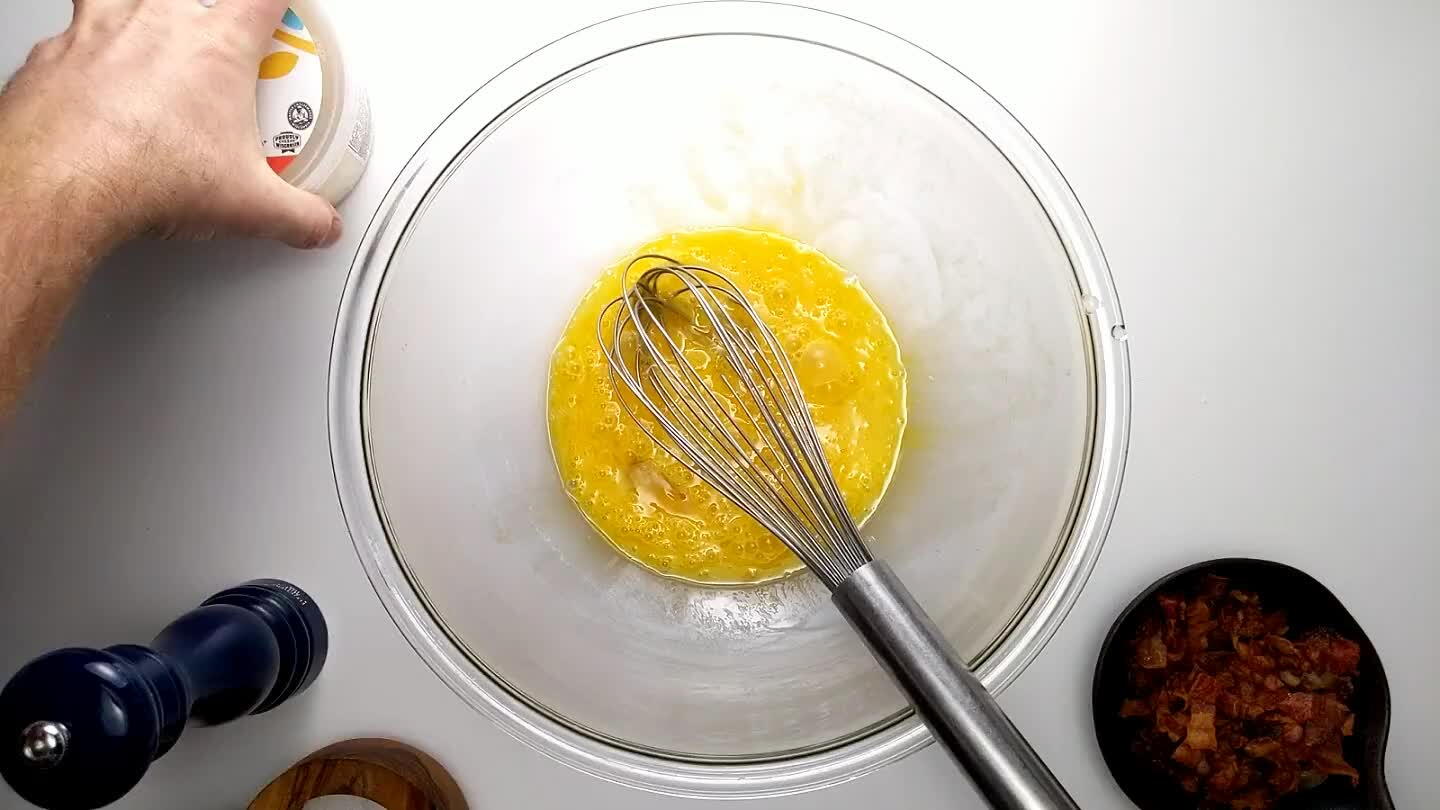 Add the grated parmesan.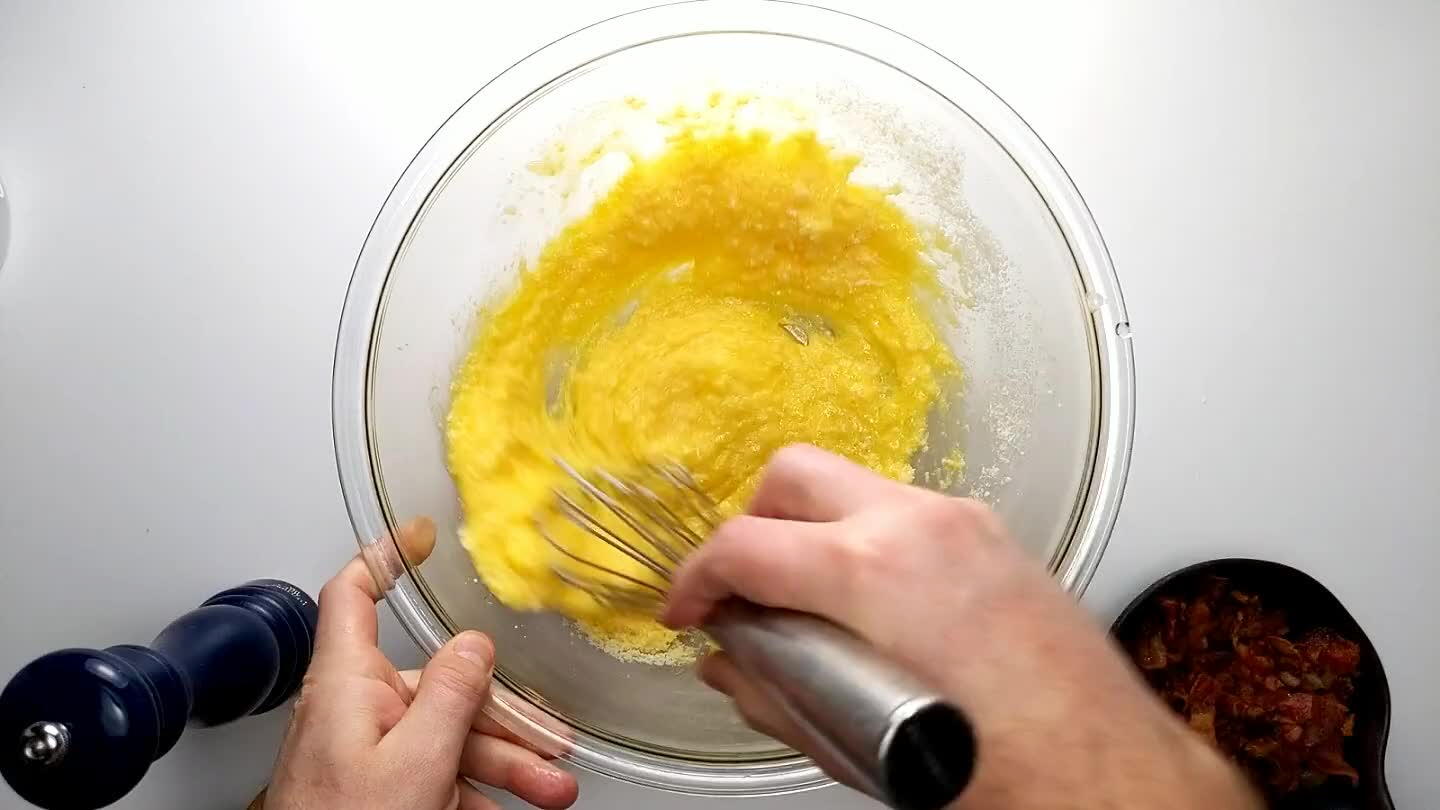 Add the crispy bacon chunks.
When the spaghetti is cooked to your liking, pour off most of the pasta water into a separate bowl.
Dump the water-logged spaghetti into the egg mixture and begin mixing immediately and rapidly. The excess hot water in the spaghetti will combine with the mixture, melting the cheese and gently activating the egg into a smooth and creamy sauce. If the sauce is too thick, stir in a little of the reserved pasta water (be careful, it's salty). If the sauce is too thin, pop the whole bowl in the microwave for 30 second increments, stirring after each round, until you're happy with the texture.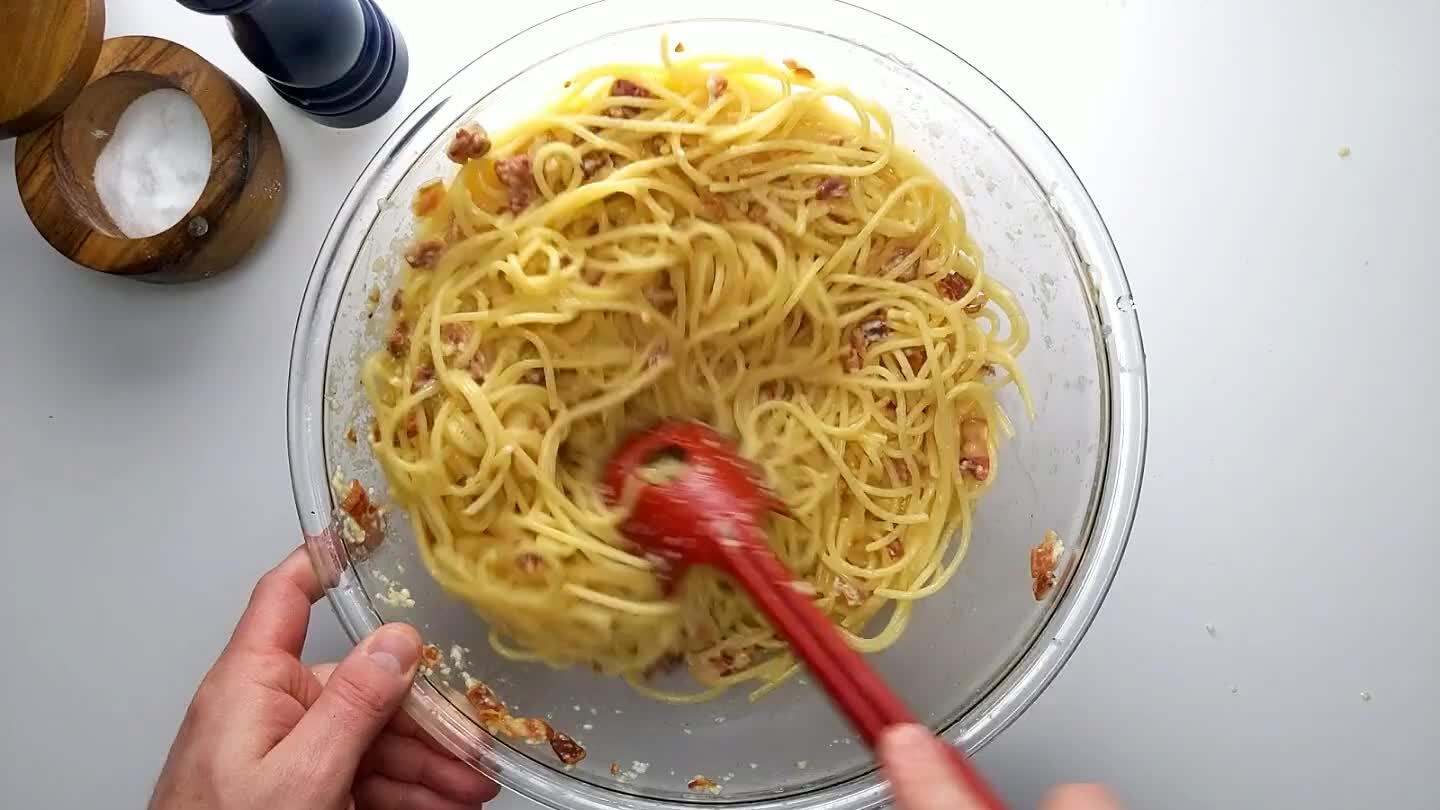 Season with salt and pepper. Again, be careful with the salt. After adding all of that cheese, bacon and pasta water, you may not need any salt at all.
Comments