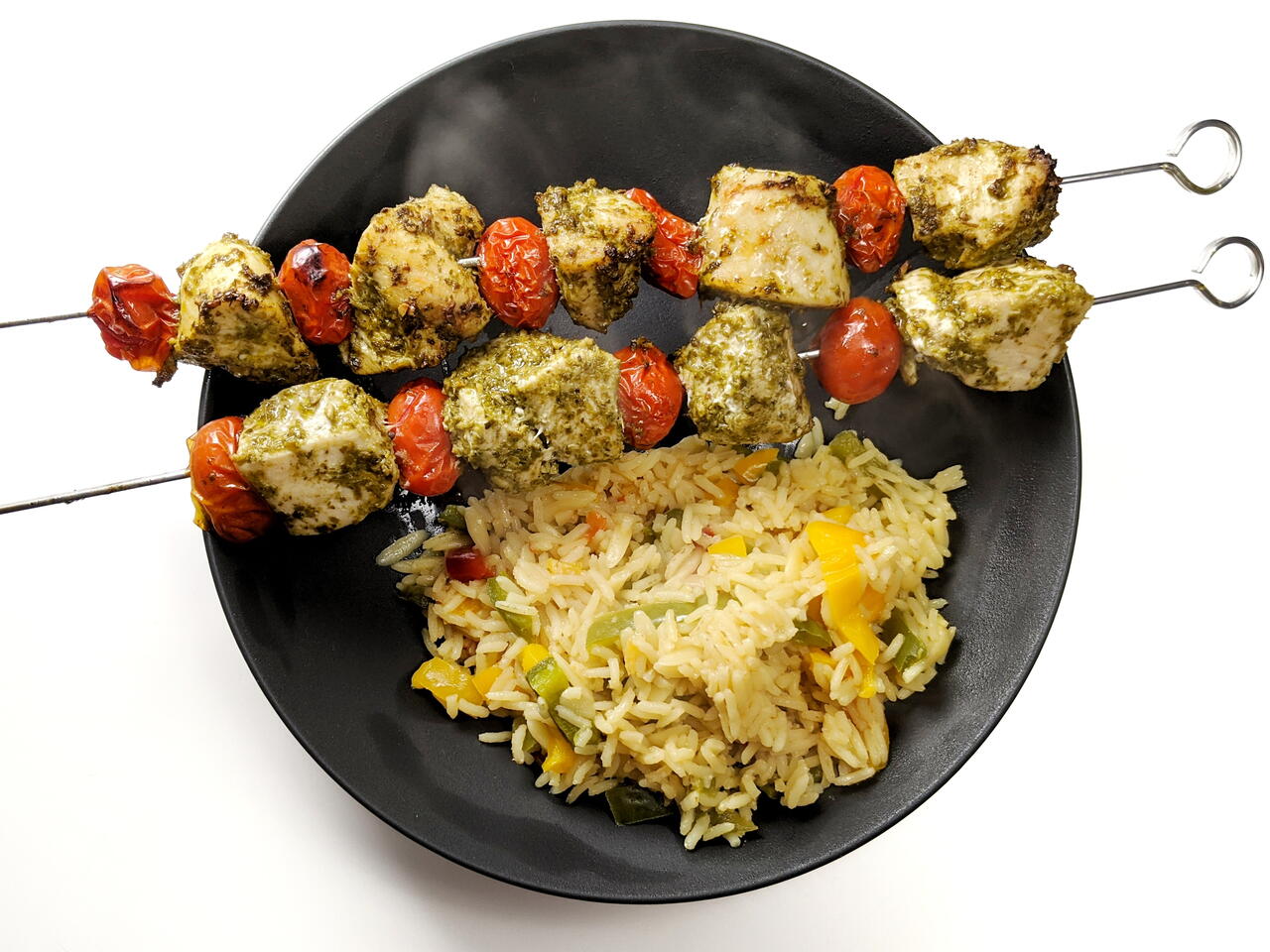 4 portions
25m
I didn't realize how easy it was to make skewers like this in the oven. They turn out great, but for a little extra char feel free to use the grill! The pesto and tomatoes are a tasty combo.
What you will need
2 chicken breast
3 oz pesto
1 cup grape or cherry tomatoes
8oz bell pepper blend, optional
5.5oz Rice pilaf box
1 tbsp olive oil
2 3/4 cup water
(Nutritional facts 119 calories, 5.74 g fat, 12.1 g carbohydrates, 4.99 g protein, 9 mg cholesterol, 269 mg sodium)
How to cook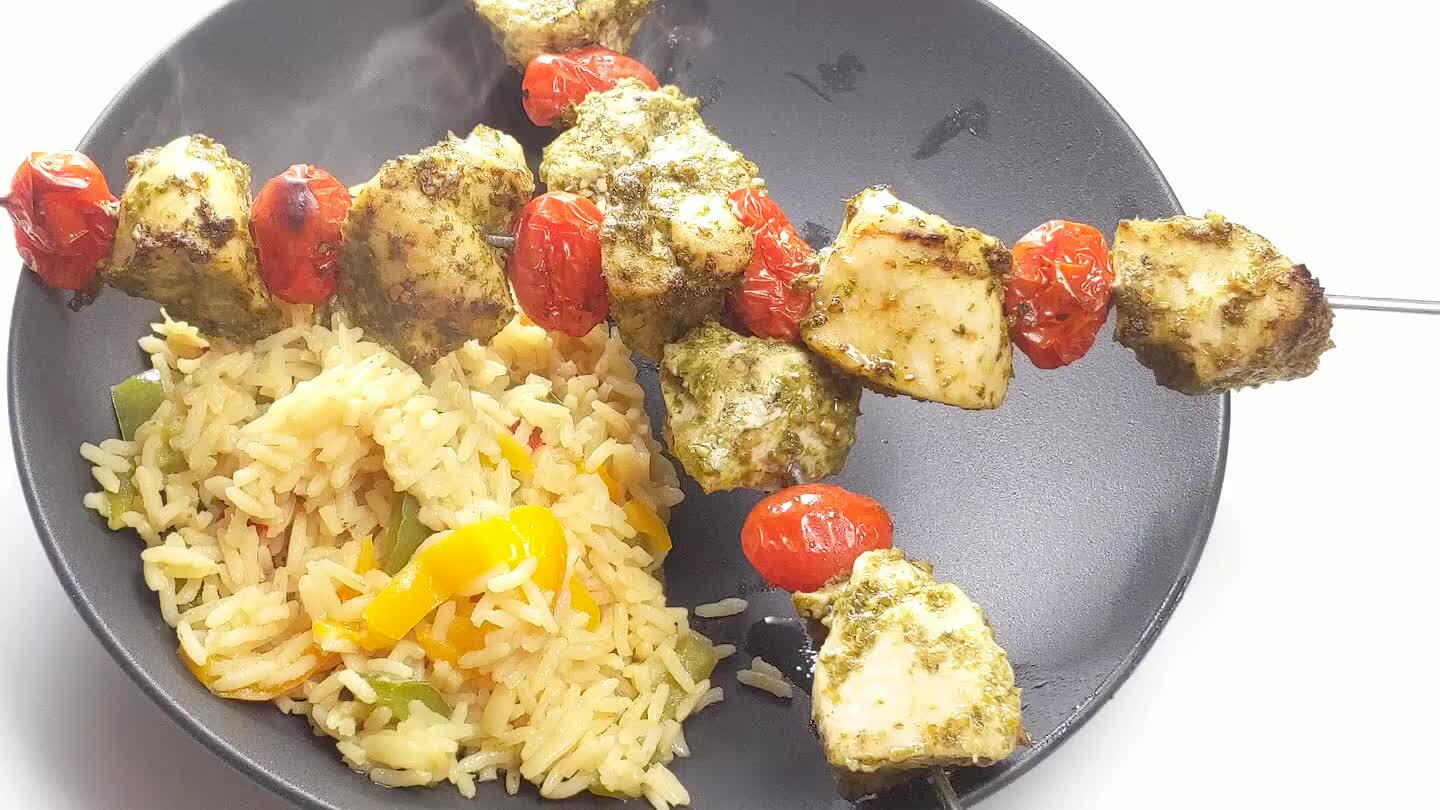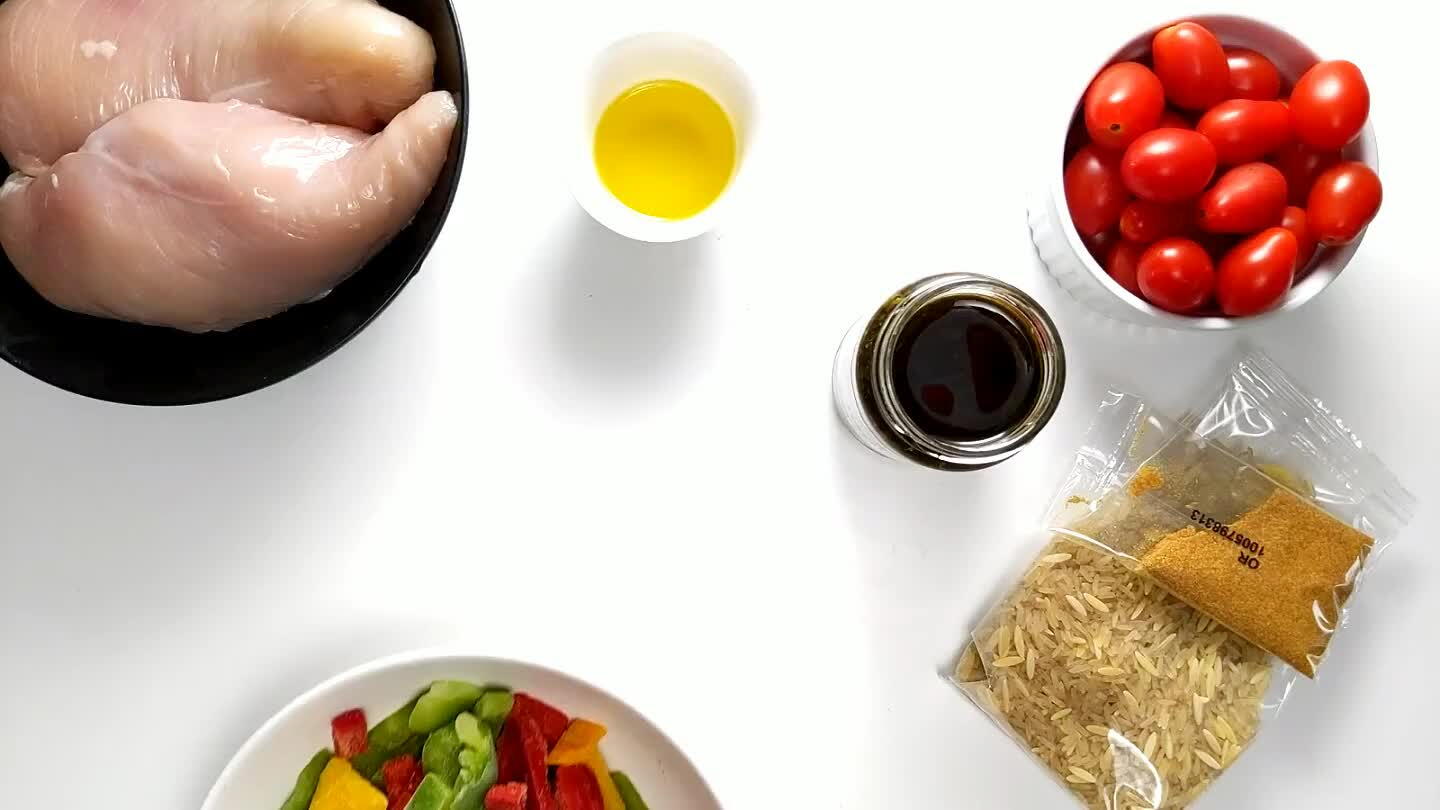 Portion all ingredients.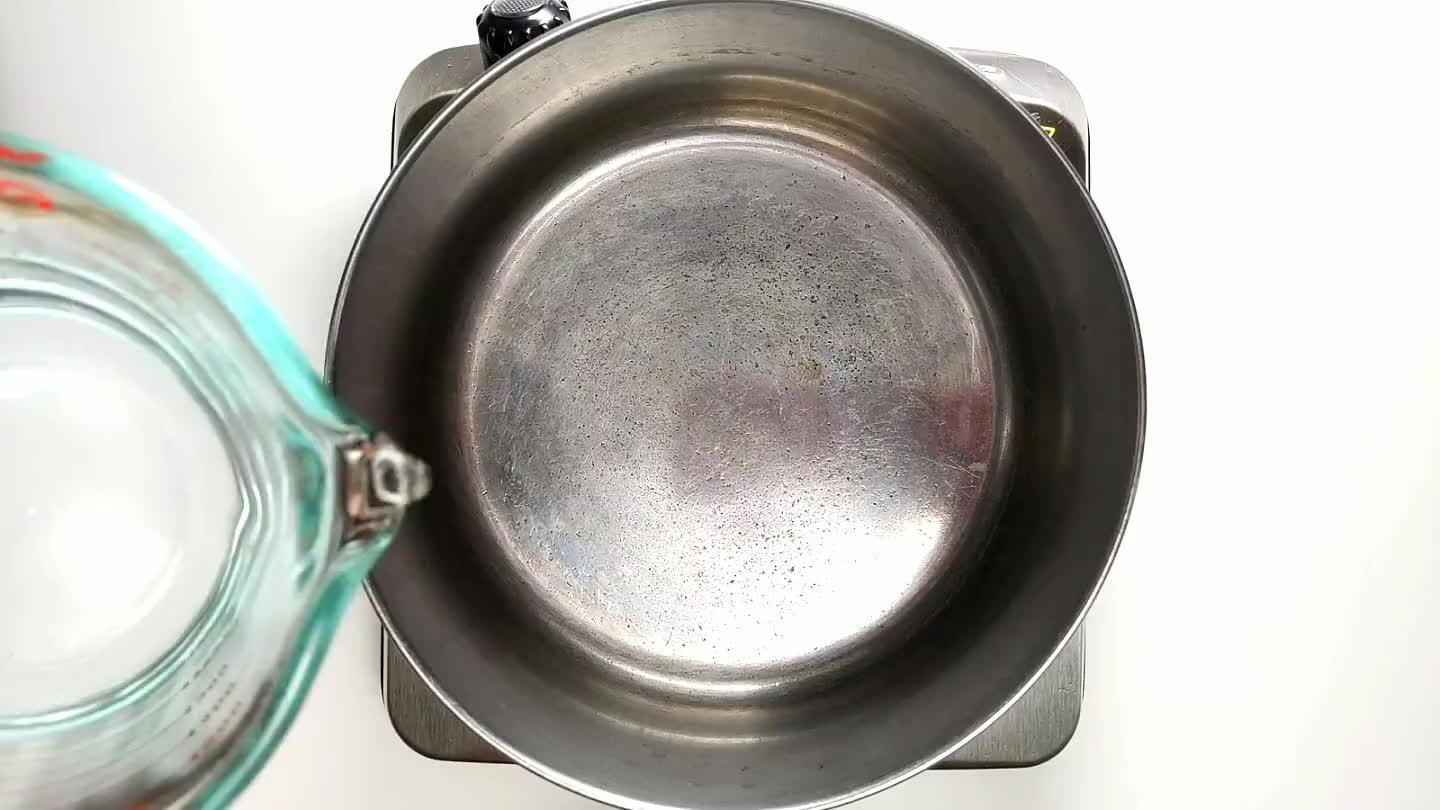 Add water and oil according to package instructions, bring to a boil.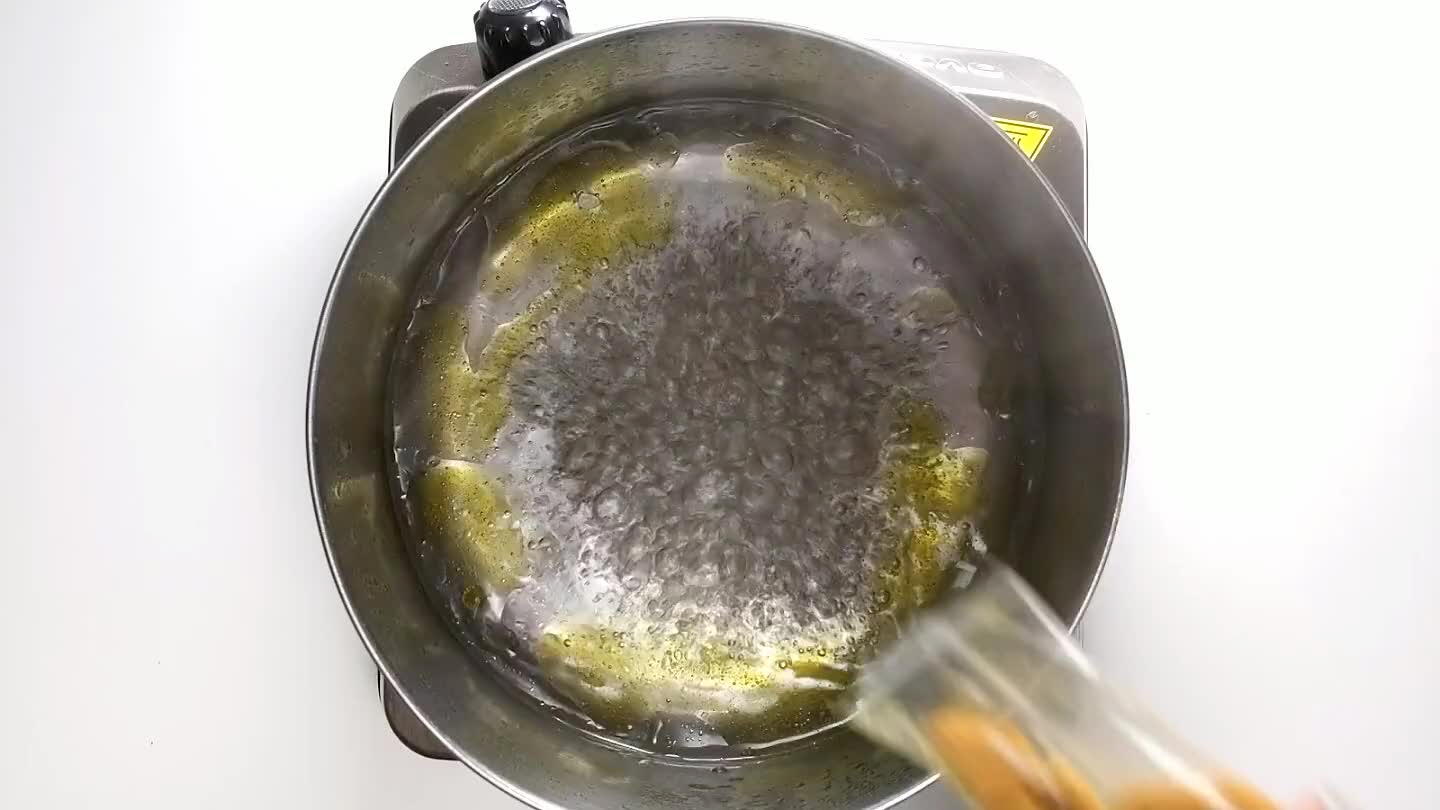 Add the seasoning packet and rice pilaf and stir. Cover and simmer for 15 minutes.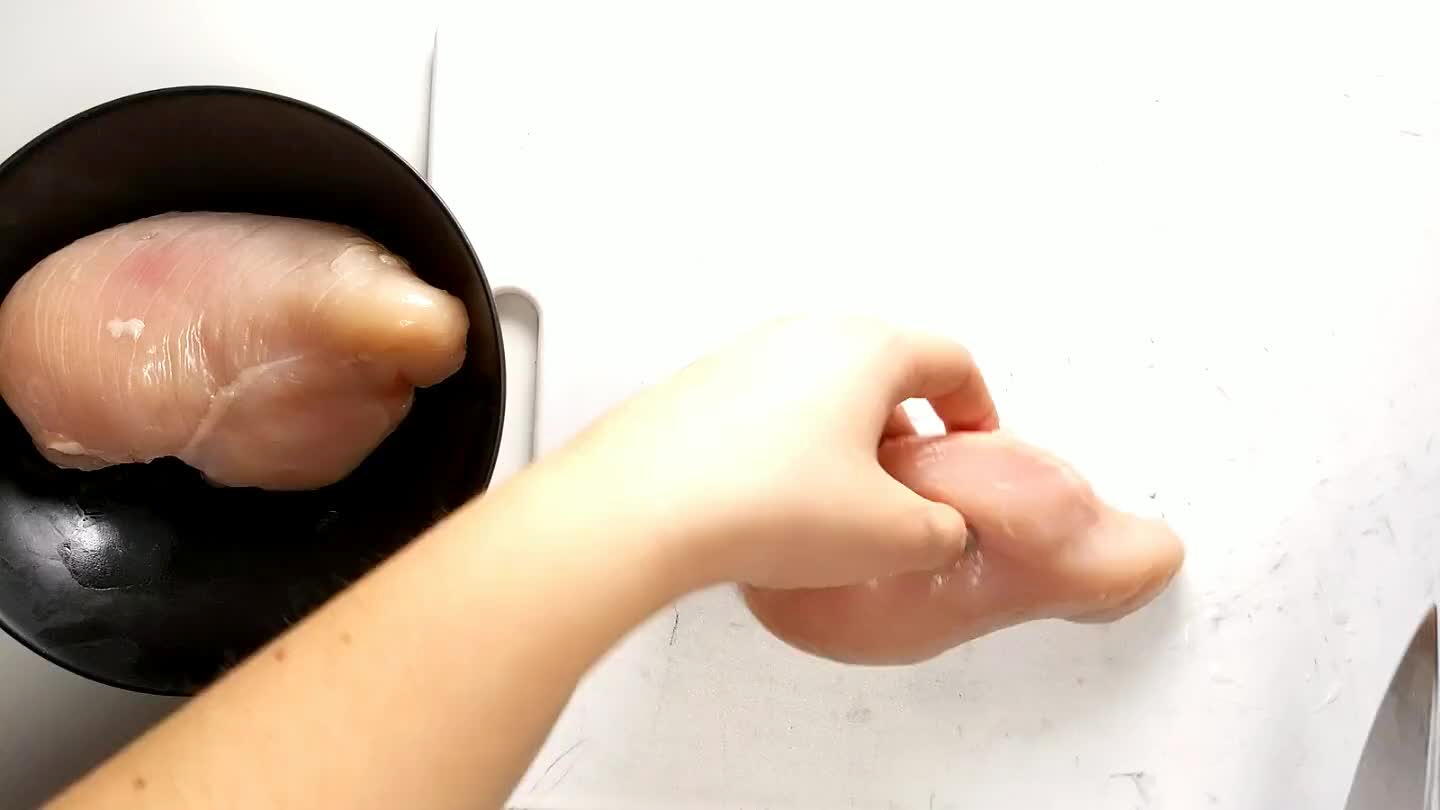 Cut the chicken into about one inch cubes.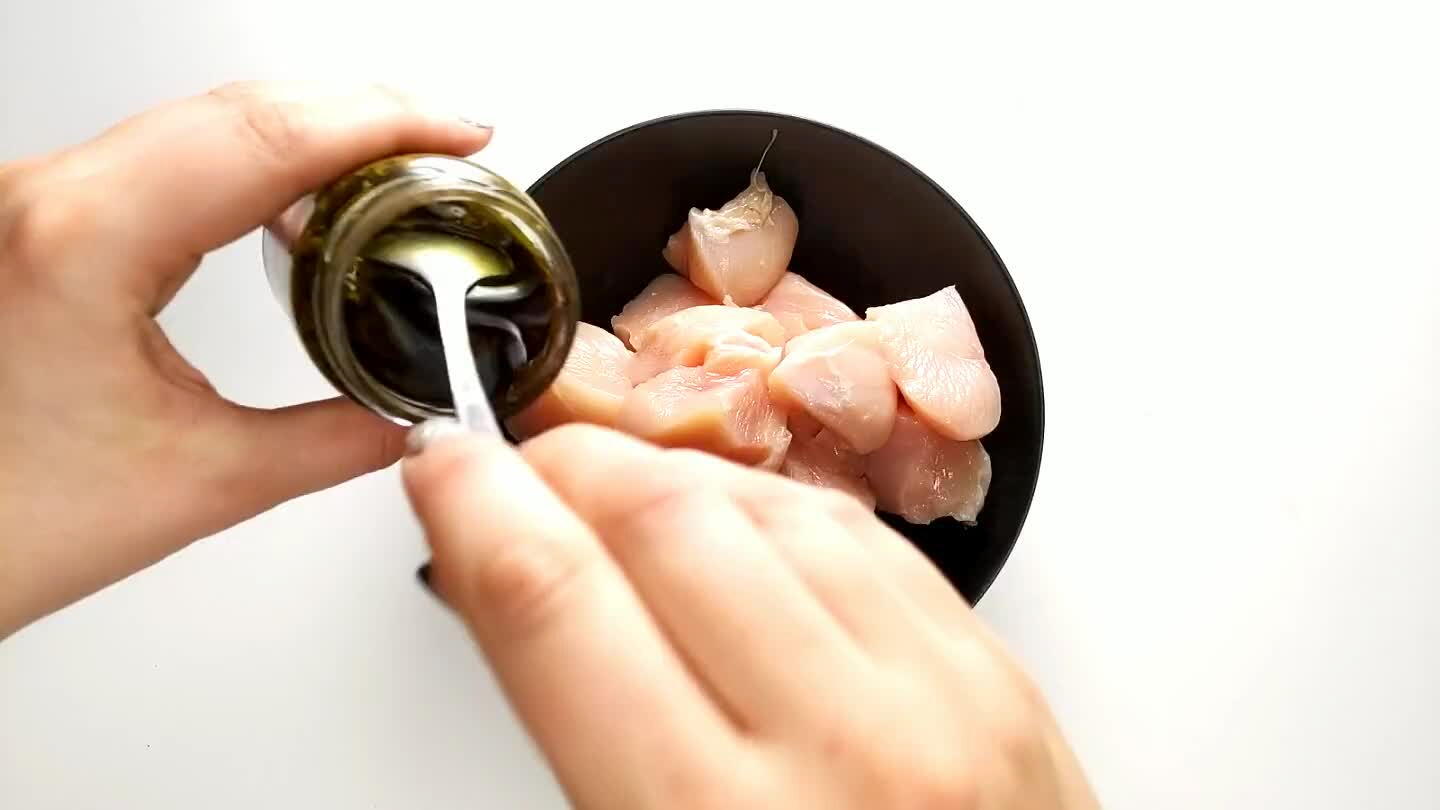 Stir in the pesto so that it coats the chunks of chicken.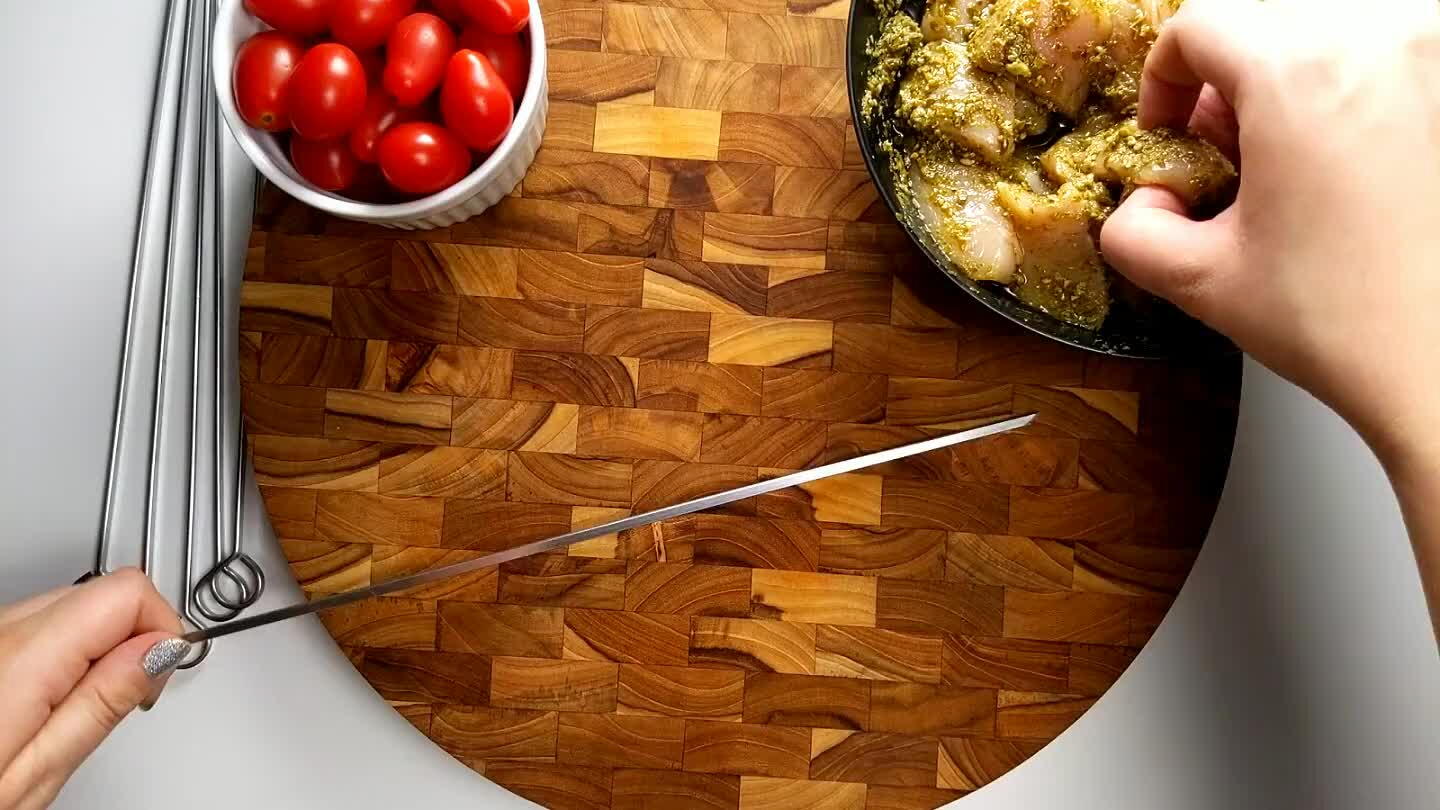 Alternate chicken and tomatoes on the metal skewers.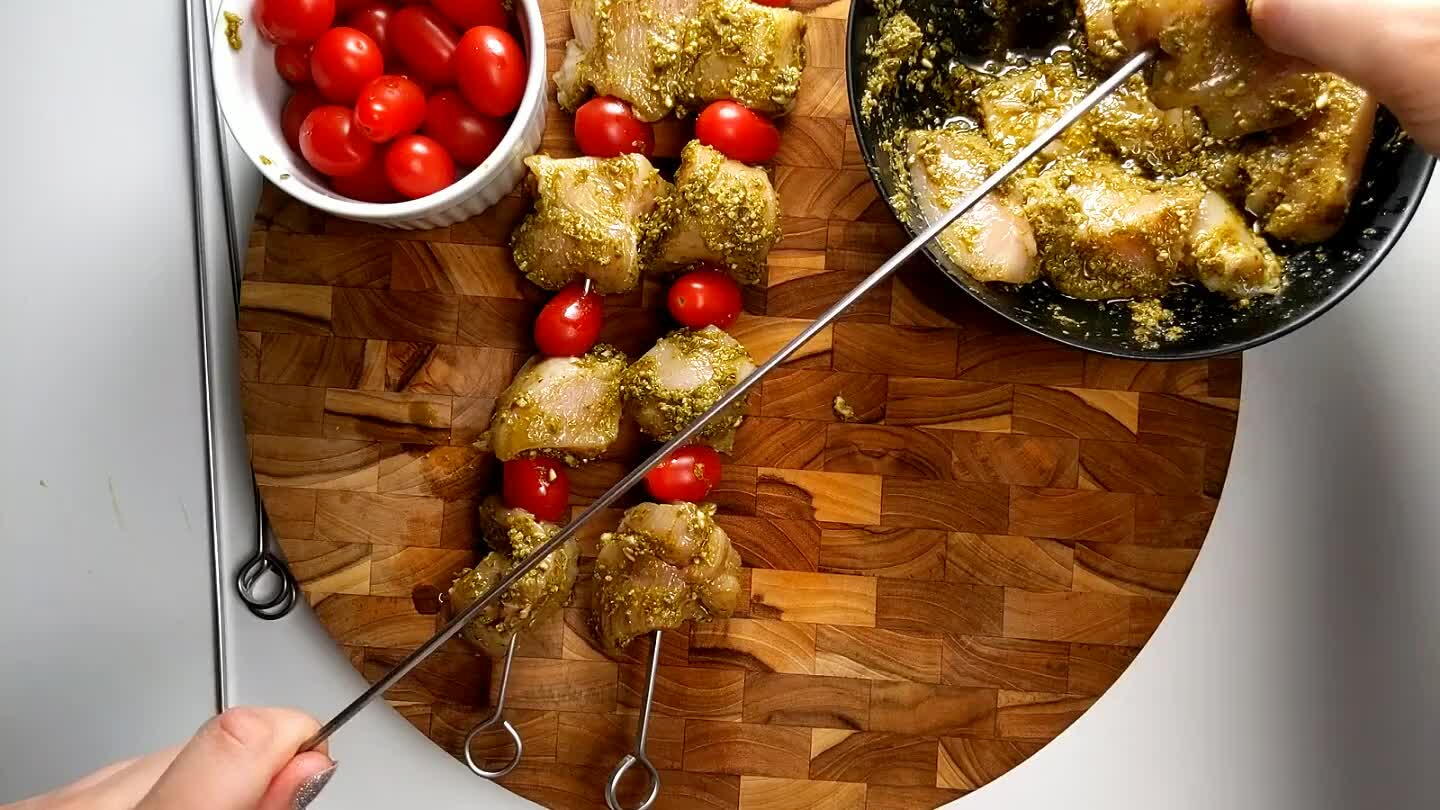 Use the rest of the chicken to fill 4 skewers.
Line a pan with foil for easy cleanup. Lay the skewers on the pan and bake in the oven for 15 minutes.
Broil for 3 minutes on high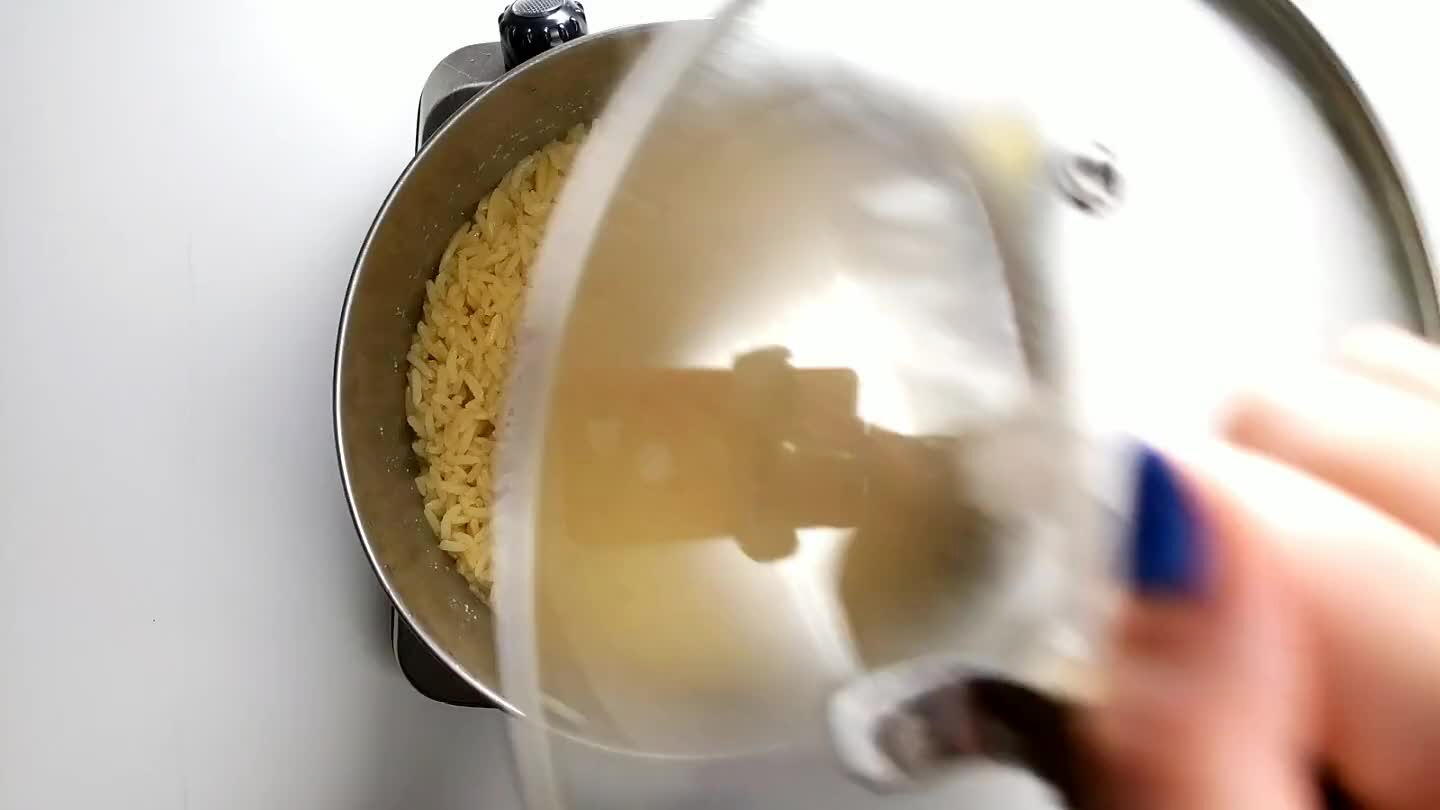 Stir the peppers into the pilaf and cover again and continue to cook for 5 minutes.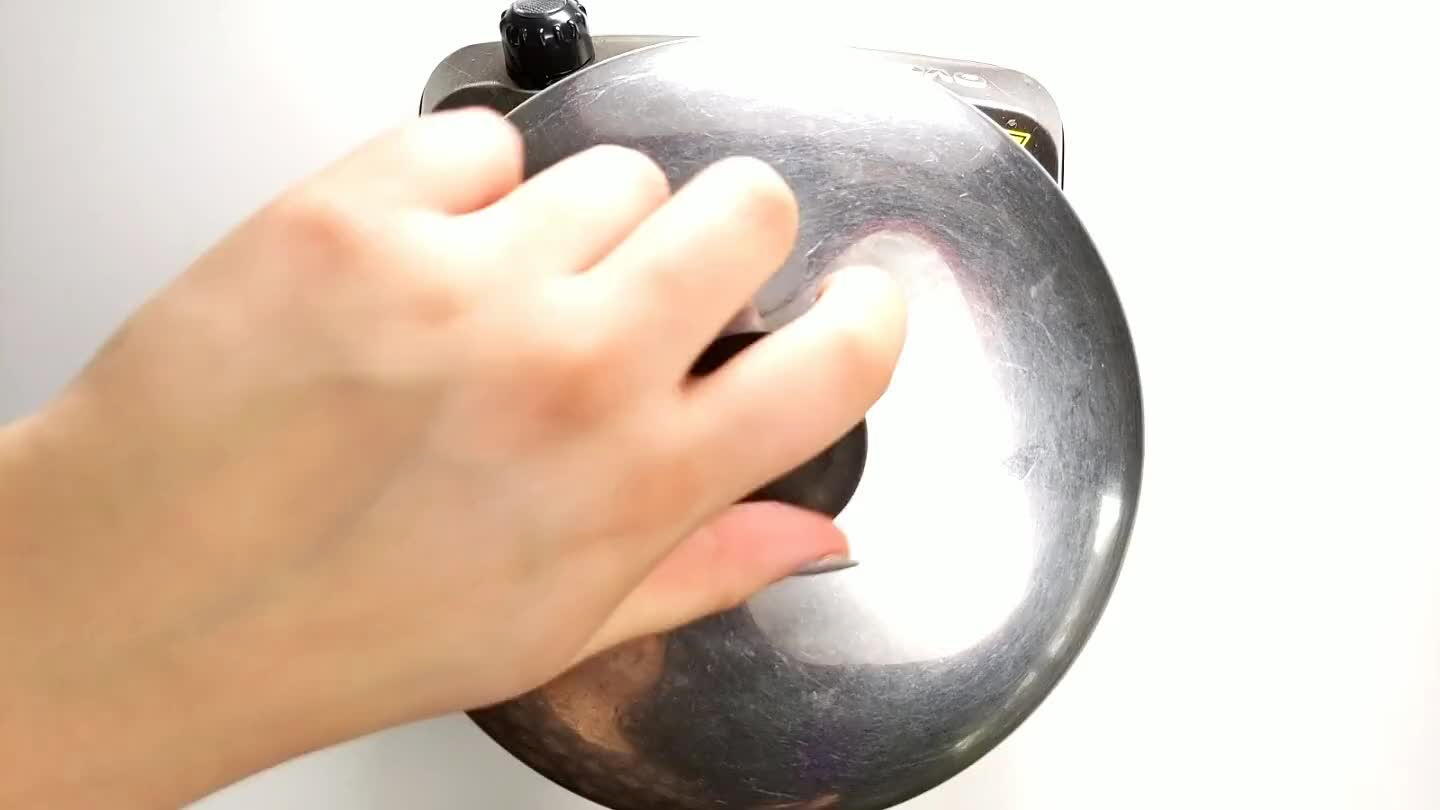 Take the chicken out of the oven.