Recipe video made by Ryan
Published on 01/16/2020, viewed by 5439 , 1 Comments
8 portions
15m
One of my favorite salads, and it eats like a meal.
What you will need
2 English Cucumbers
1 lb Cherry Tomatoes
6 oz. Pitted Kalamata Olives
1 Red Onion
6 oz. Feta
1 Tbsp Dried Oregano
1 Lemon
2 Tbsp Olive Oil
(Nutritional facts 74 calories, 5.02 g fat, 4.09 g carbohydrates, 3.49 g protein, 14 mg cholesterol, 261 mg sodium)
How to cook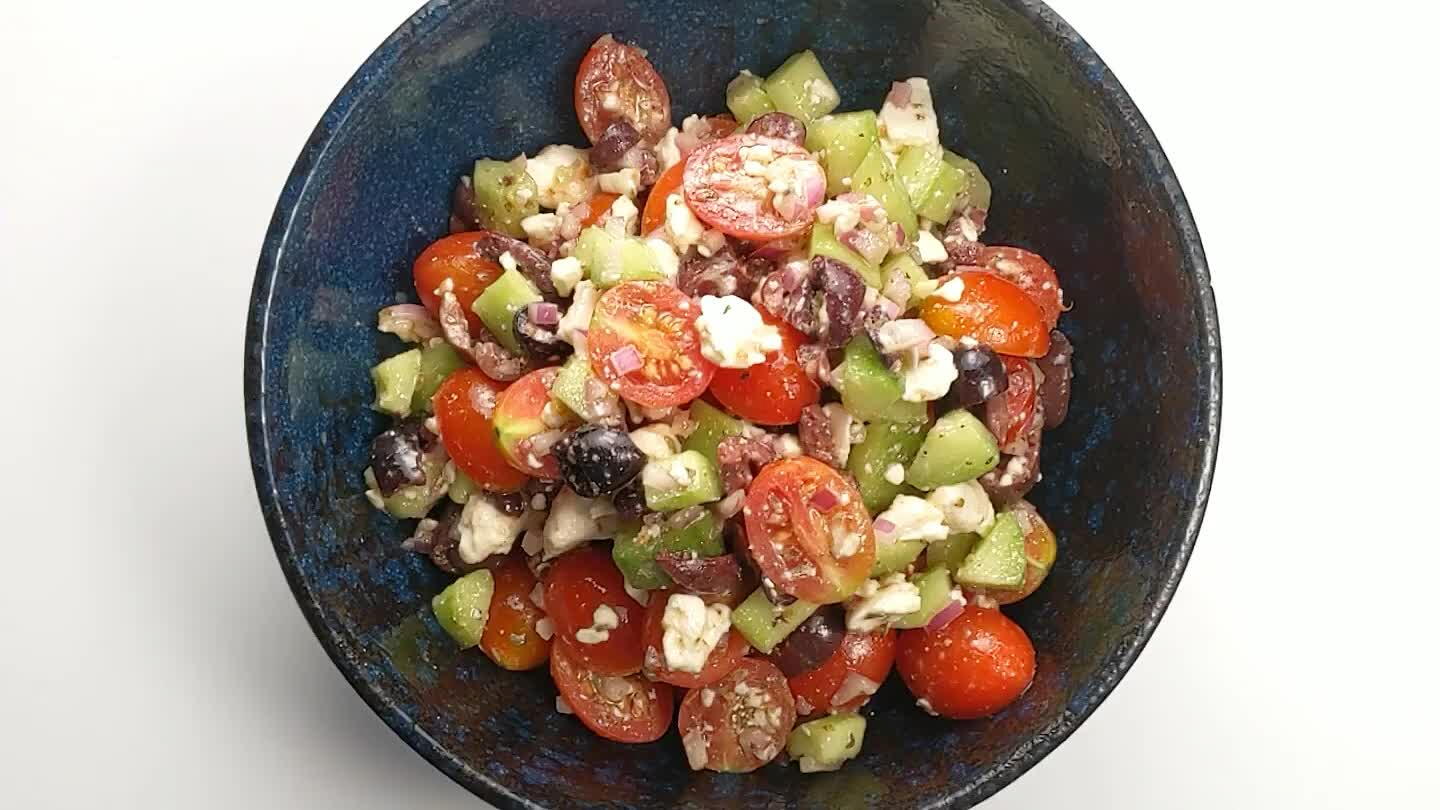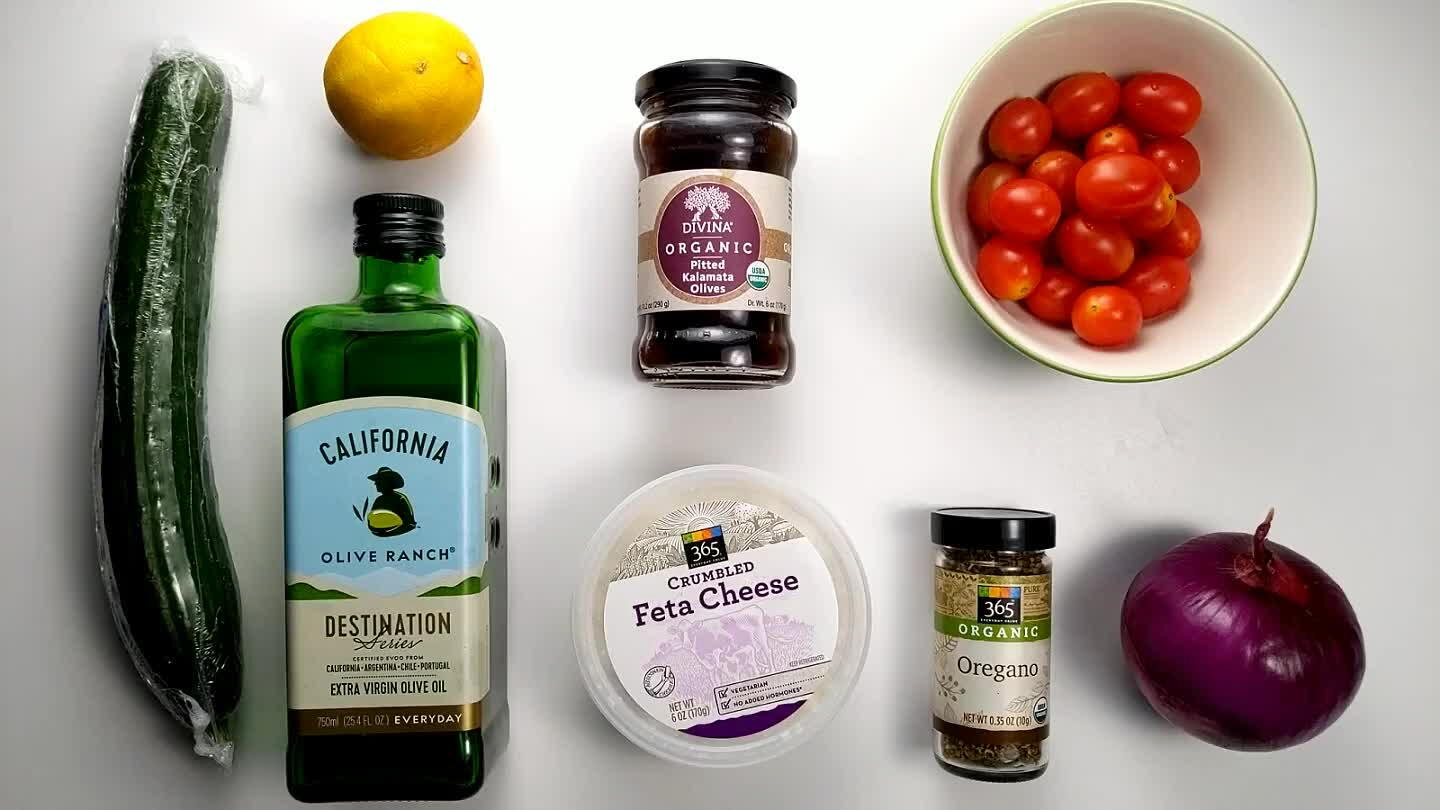 Gather ingredients.
Peel the cucumbers. Scoop out the seeds with a small spoon. The seeds are watery, so I like to get rid of them. Slice the halves lengthwise to make long sticks, and then dice.
Slice the cherry tomatoes in half.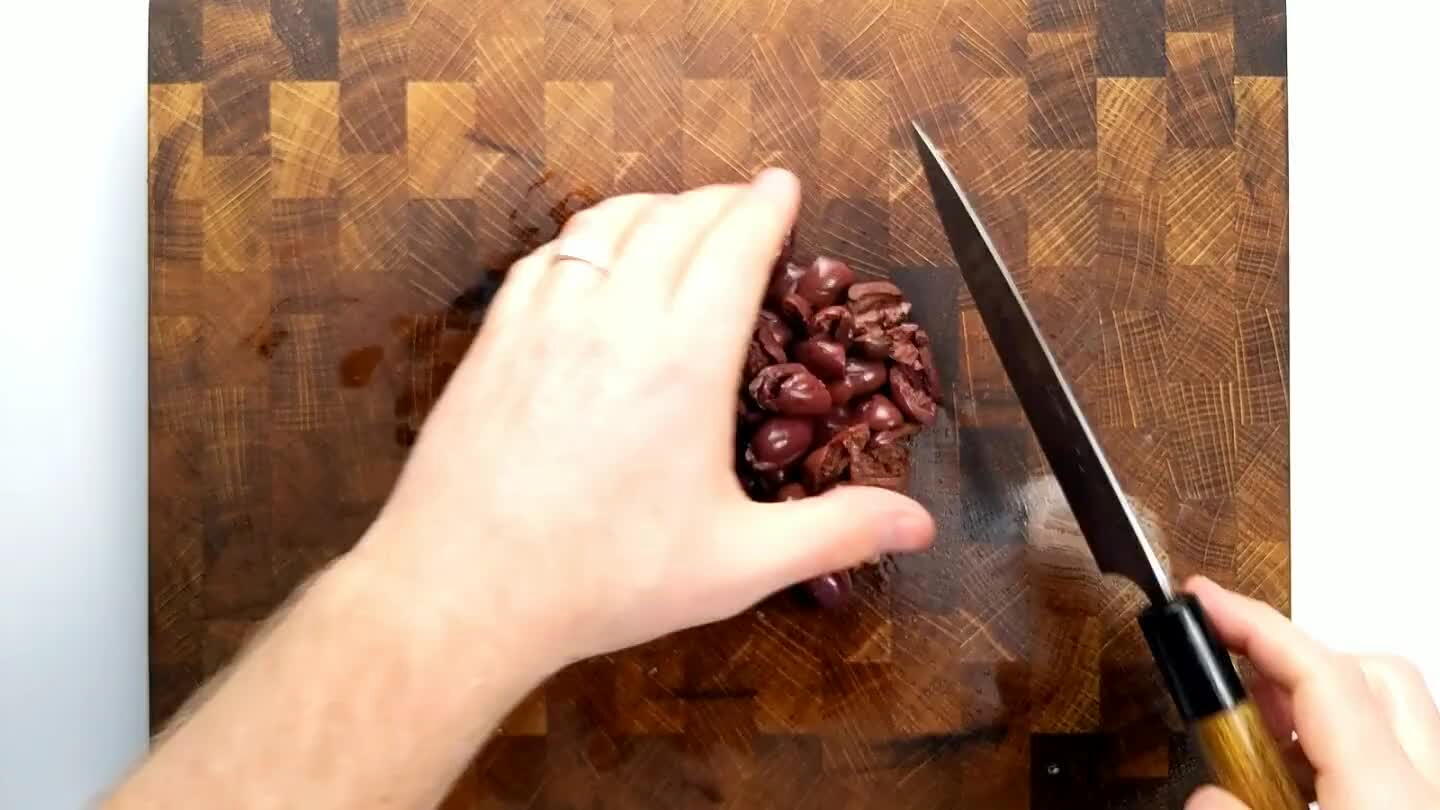 Roughly chop the Kalamata olives. Watch out for pits. Even mechanically pitted olives can have an errant pit sometimes.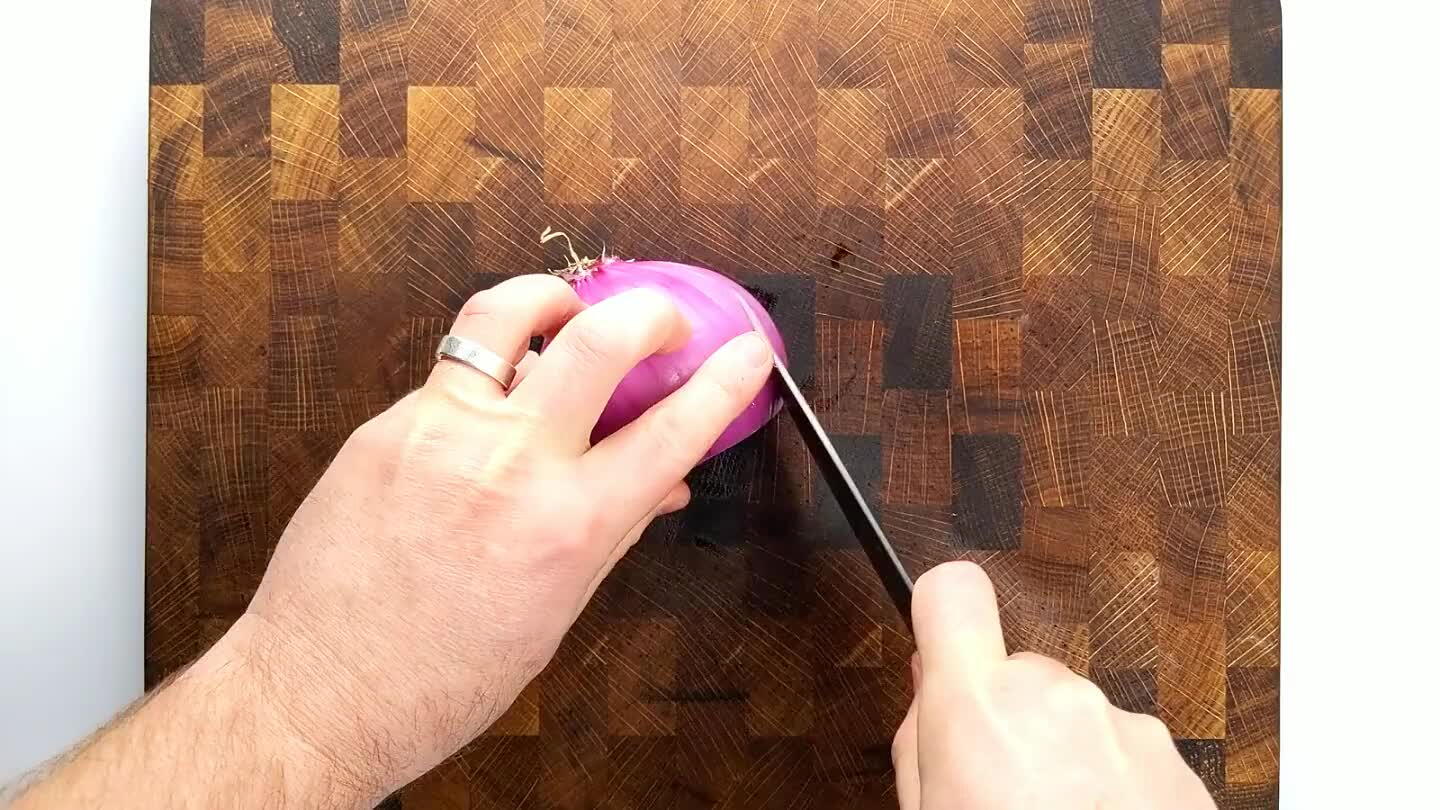 Slice off the stem end of the onion, then slice it in half through the middle of the cut face towards the root end. Place the halves on the newly cut side and slice from above. Slice with the knife parallel to the board, towards the root tip, several times, without breaking through the root end. Finally, turn the onion and cut to a fine dice.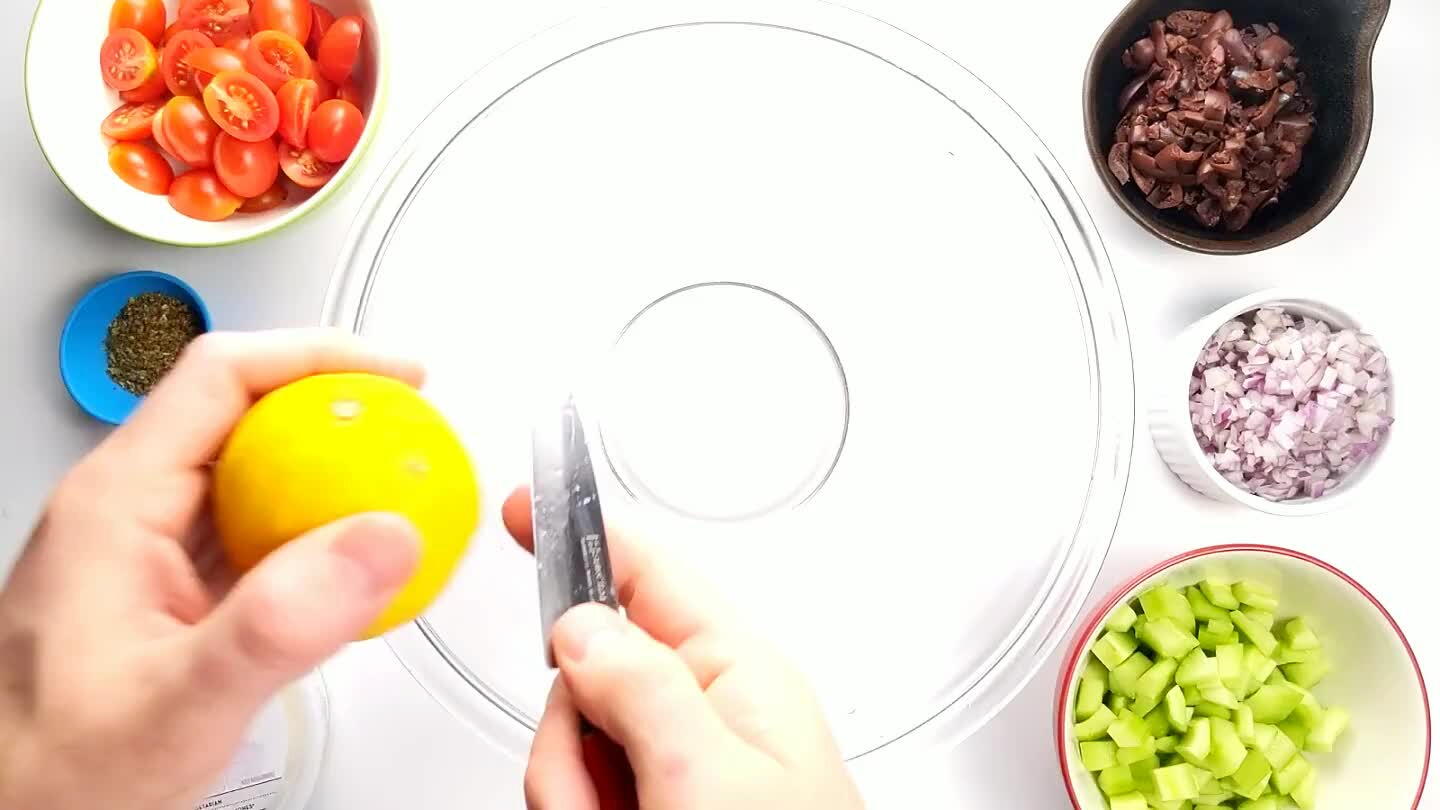 Squeeze the juice of 1 lemon into a large mixing bowl.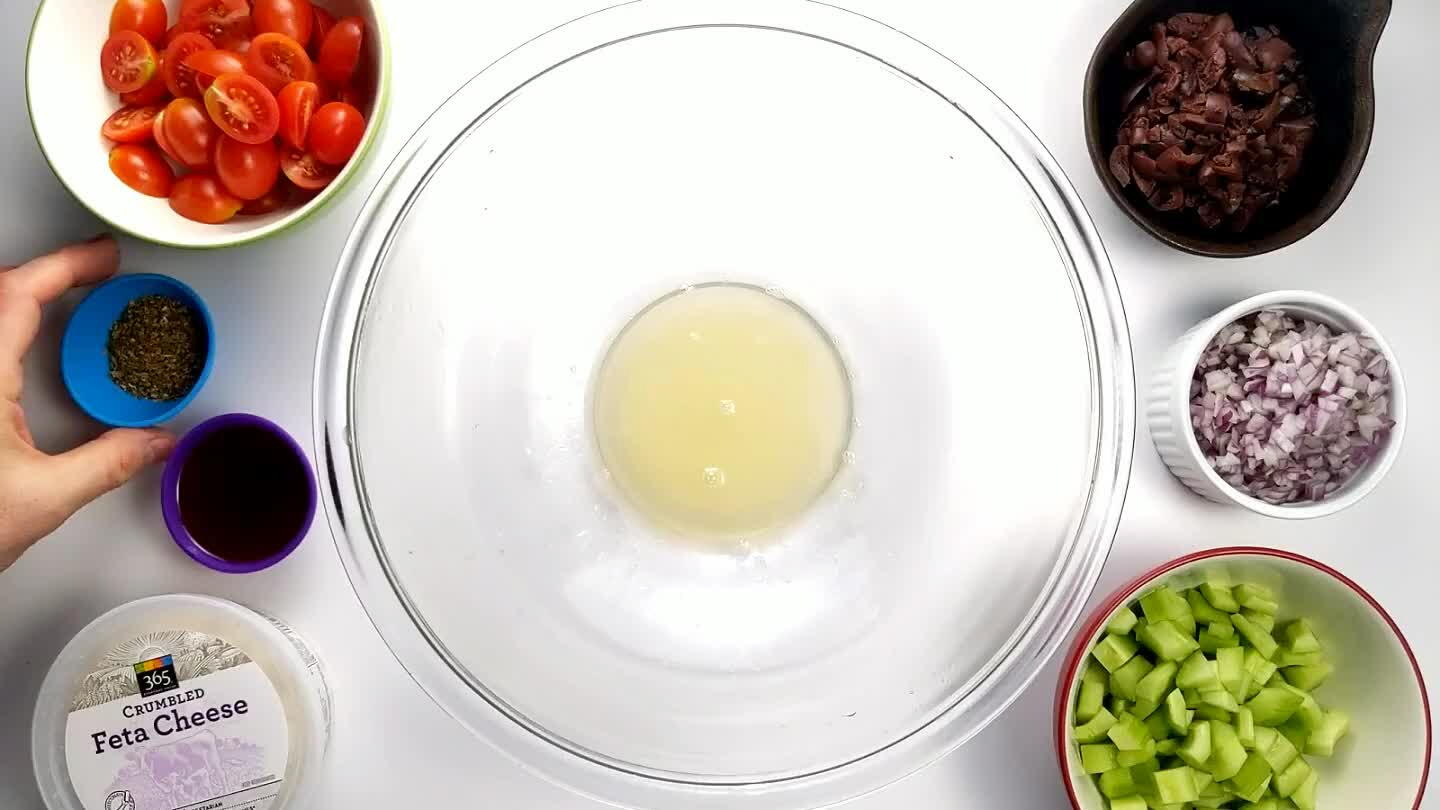 Add the oregano.
Add the diced onion.
Whisk in the olive oil.
Add the chopped Kalamata olives.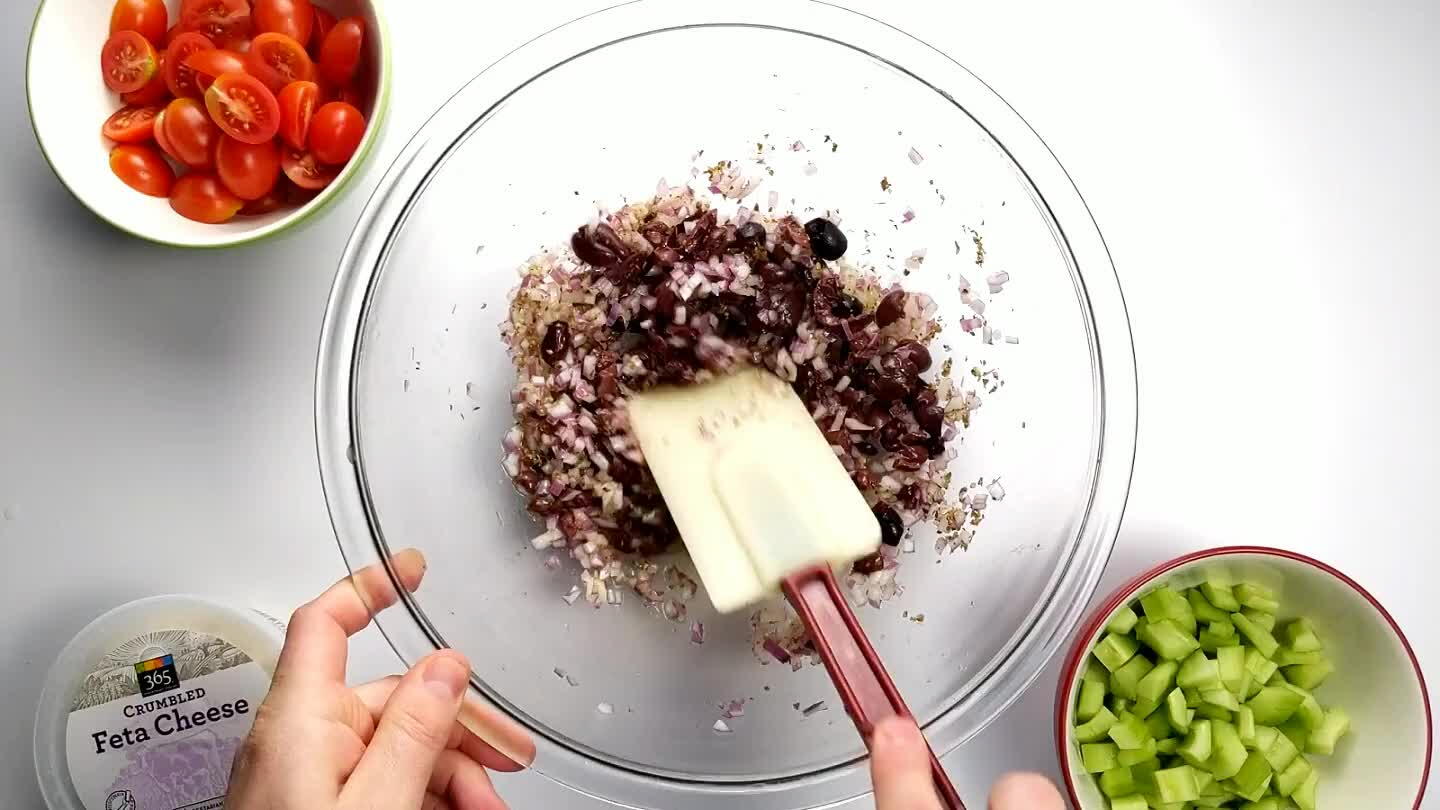 Add the diced cucumber.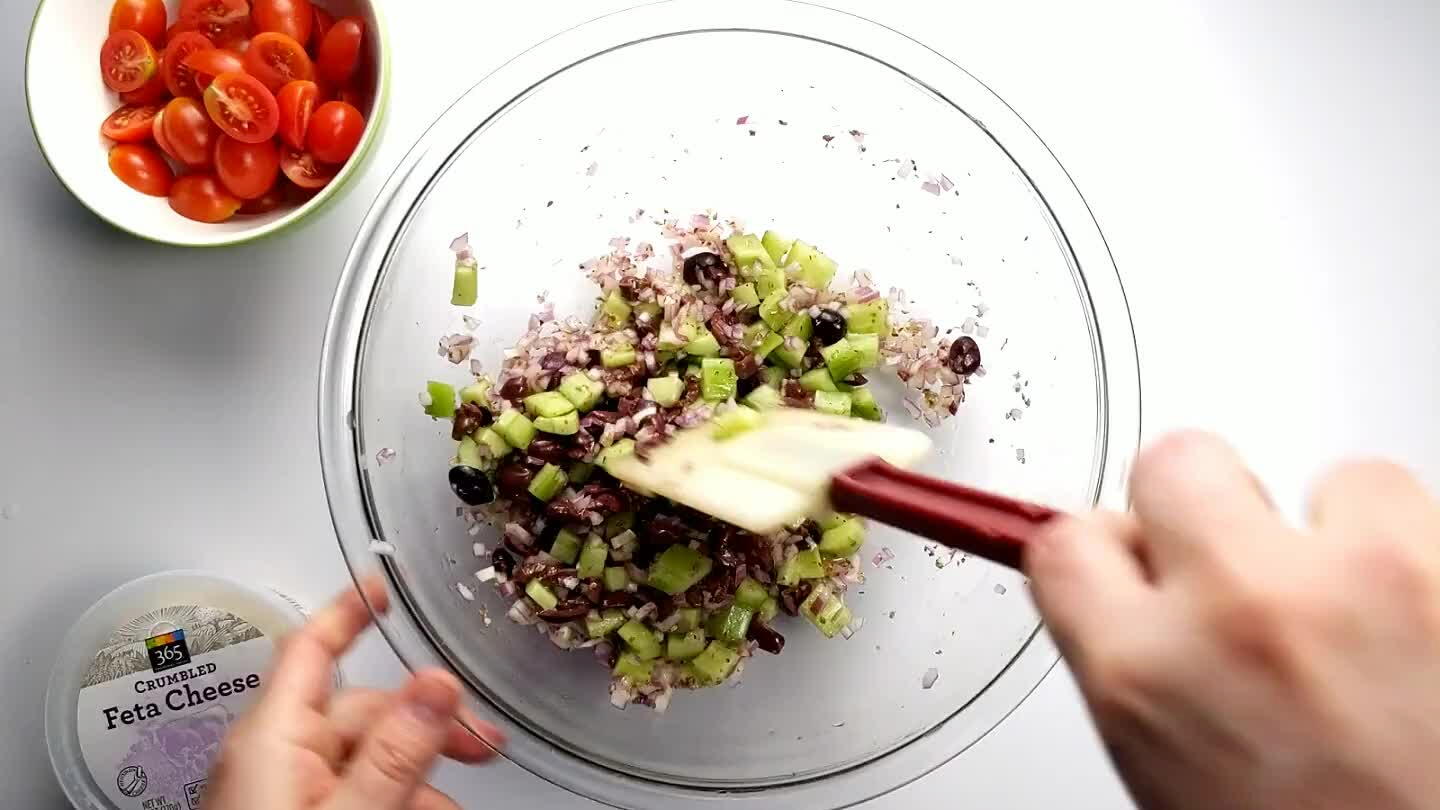 Add the cherry tomatoes.
Add crumbled feta.
Comments