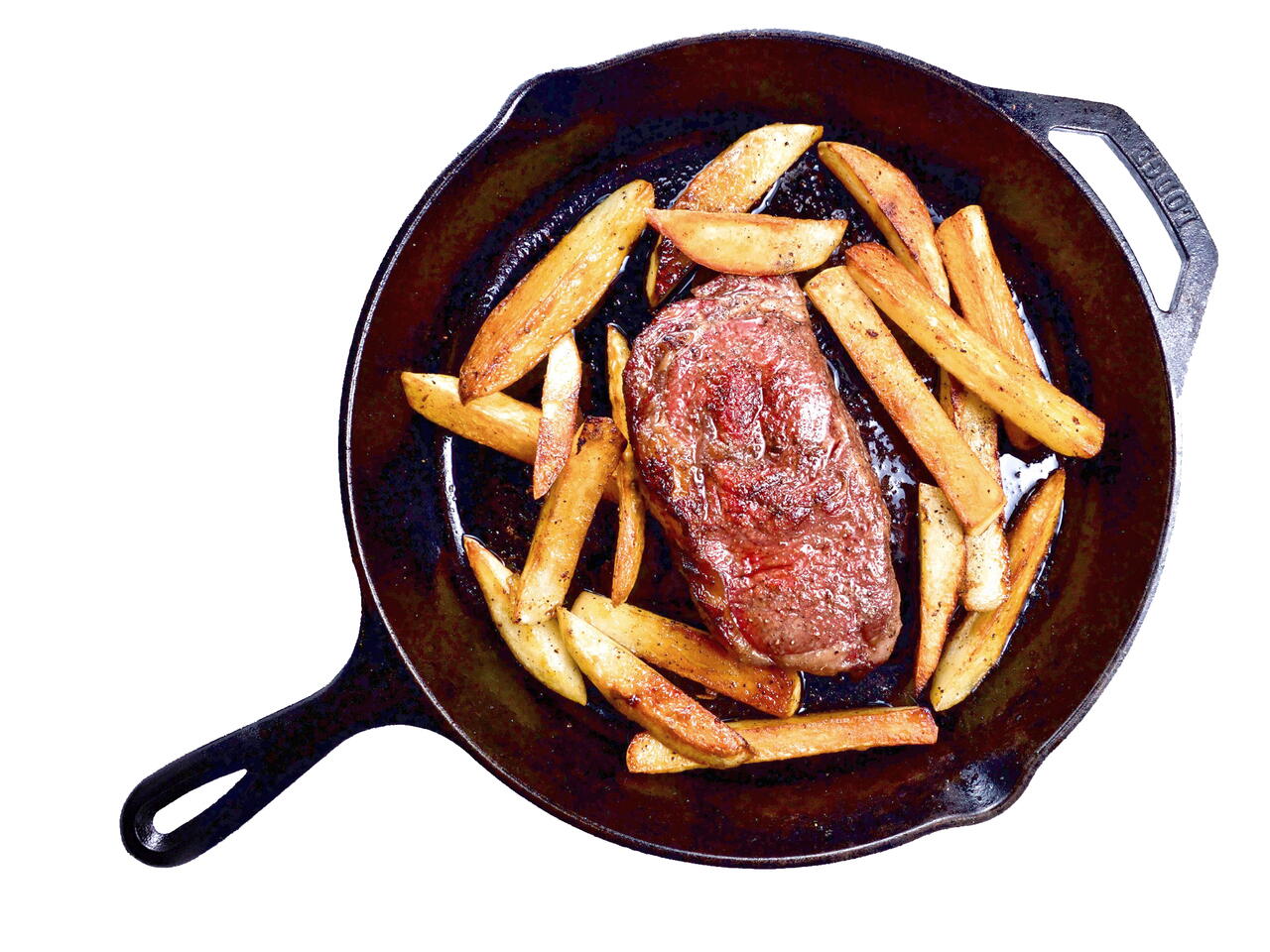 Recipe video made by Ryan
Published on 09/21/2019, viewed by 13908 , 3 Comments
2 portions
55m
Reverse seared ribeye with fries. This is the 1-pot version of the classic steak frites and it delivers great results with minimal skill and effort.
What you will need
1 lb Ribeye Steak
2 Russet Potatoes
Salt and Pepper
Olive Oil
(Nutritional facts 97 calories, 1.52 g fat, 9.27 g carbohydrates, 11.39 g protein, 29 mg cholesterol, 483 mg sodium)
How to cook
A very simple ingredient list.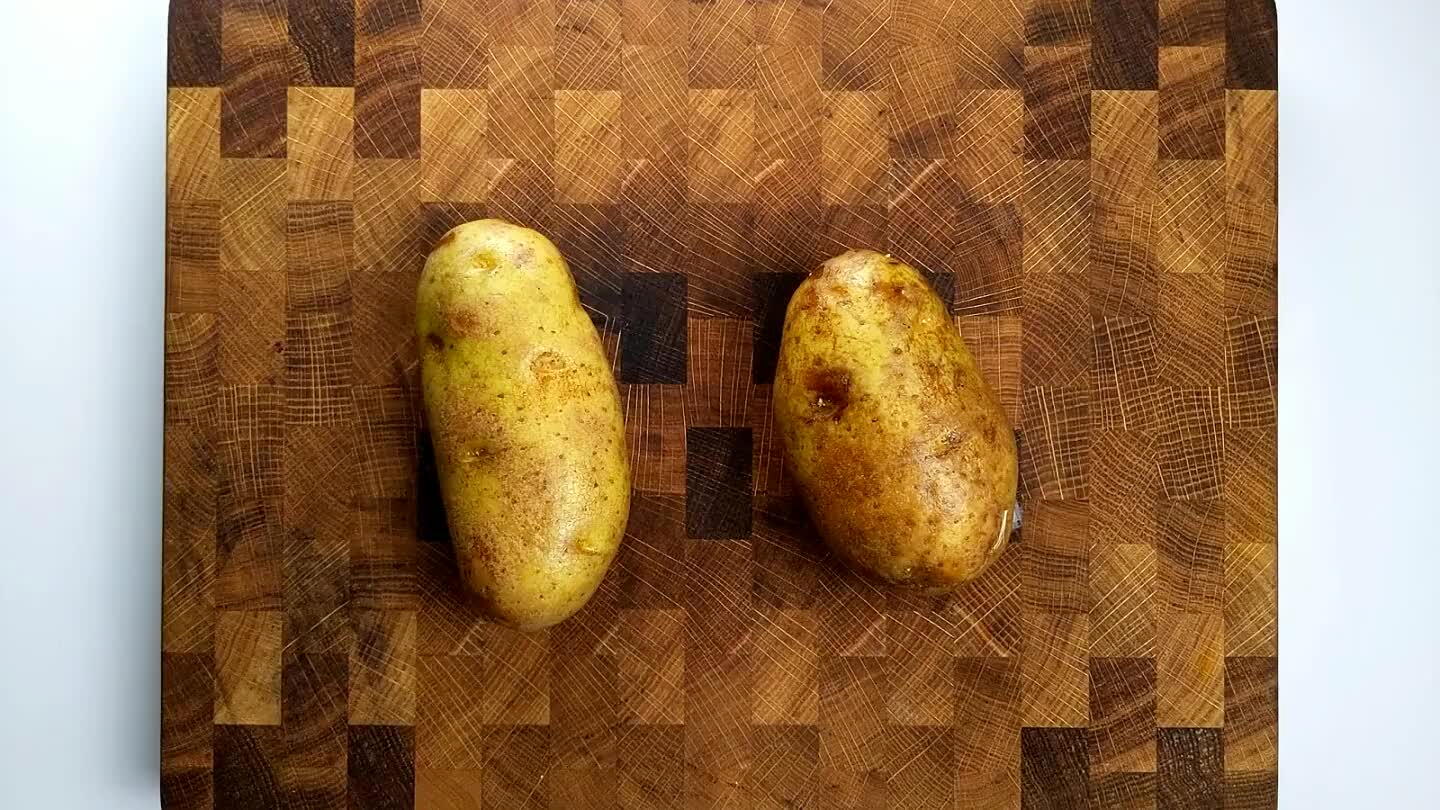 Scrub and peel the potatoes.
Slice into sticks. The goal is something like the shape of a large french fry (a.k.a. steak fry).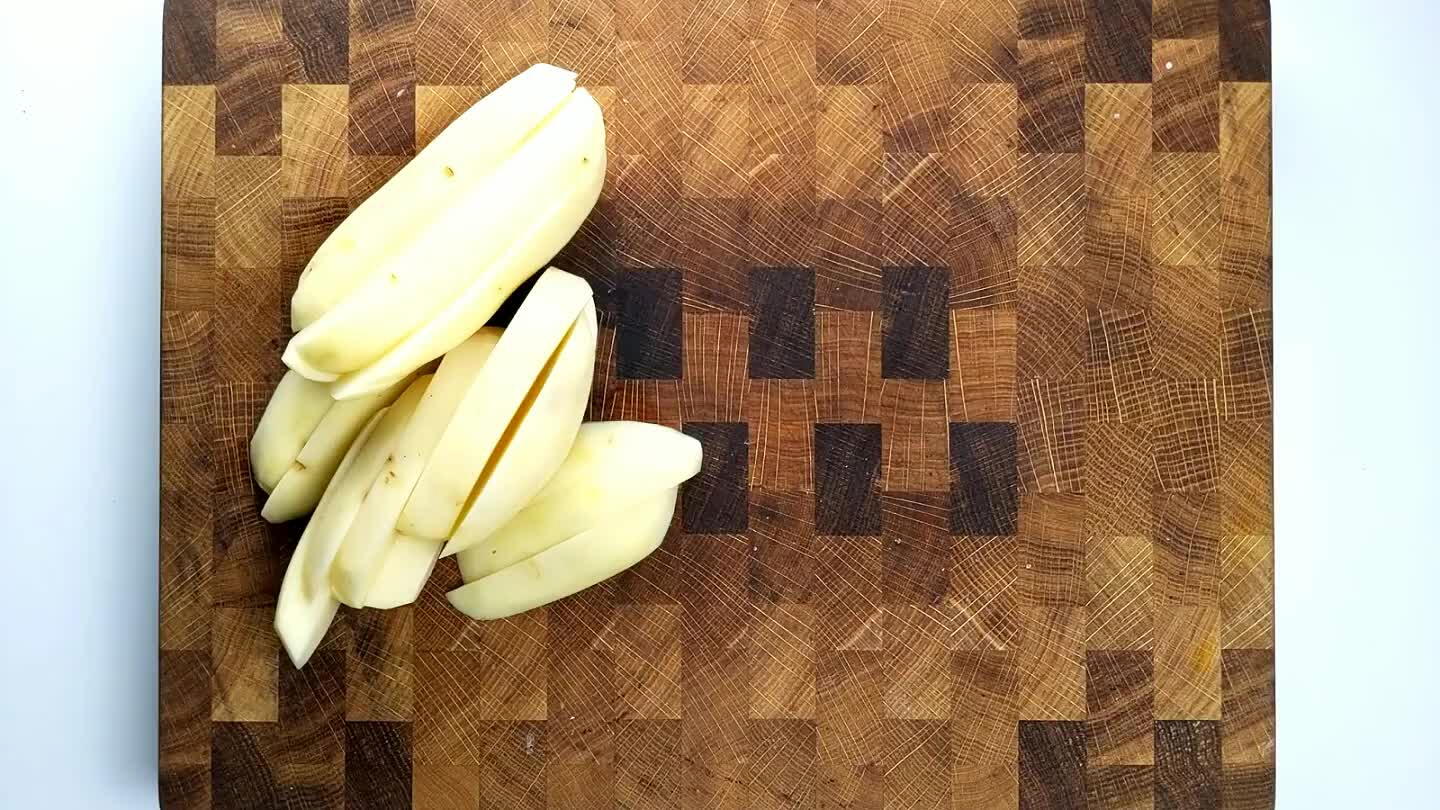 Season the steak and the potatoes with salt and pepper.
There should be a nice strip of fat along one side of your steak. Don't forget to hit that strip with salt and pepper.
Place the steak in a heavy oven-safe skillet. Arrange your fries around the steak.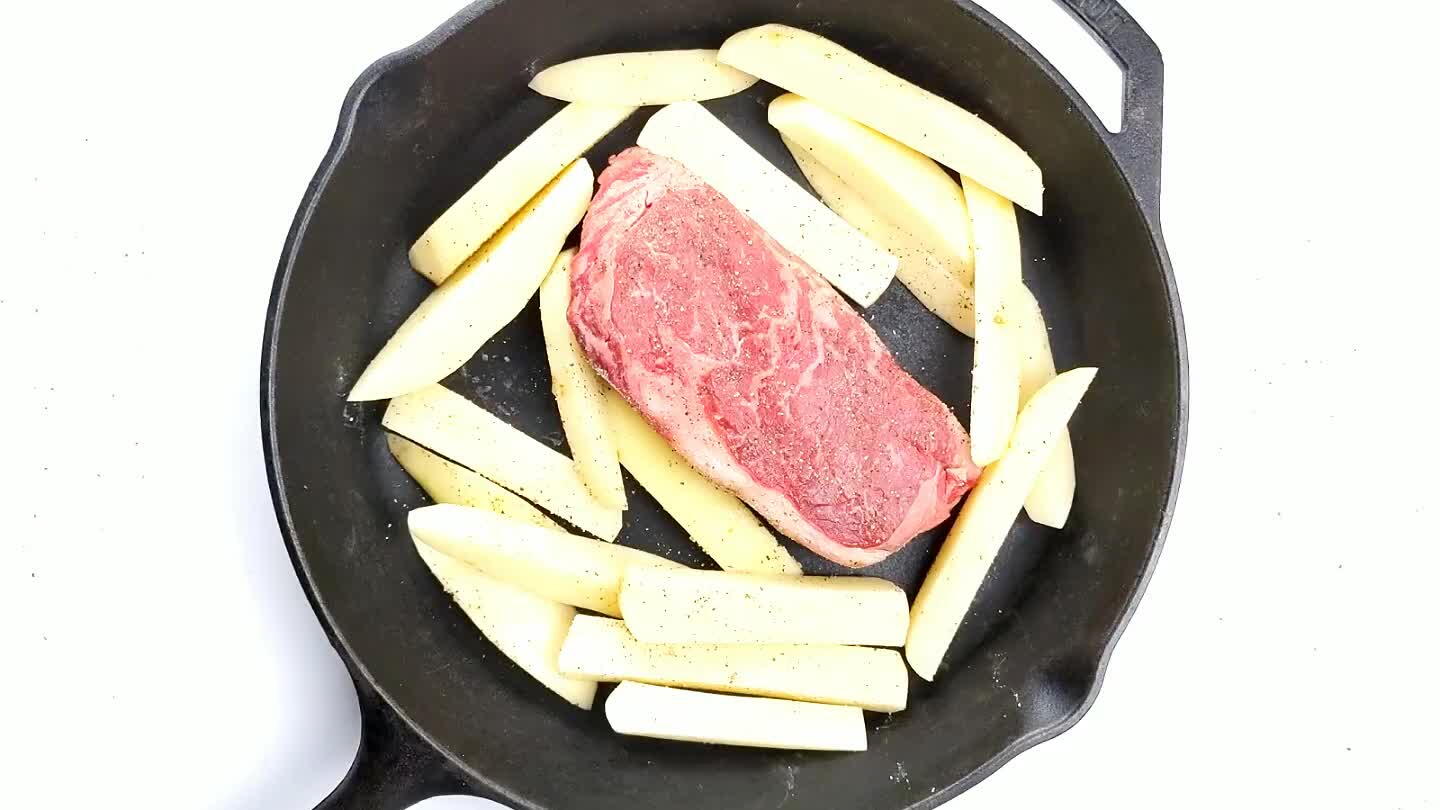 Roast until the internal temperature of the steak is around 130°F. Time will vary greatly based on the size, shape and quality of your steak. 45 minutes is a good approximation, but you can see I went way over the target. I usually like my steak on the rare side but I ended up closer to the well side.
Remove the skillet from the oven and place over medium heat. Add a little olive oil. Sear the steak on all sides until it's coated in a nice skin of charred caramelization. This searing will bring the final internal temperature of the steak above the FDA recommended 145°F. But double check with your meat thermometer.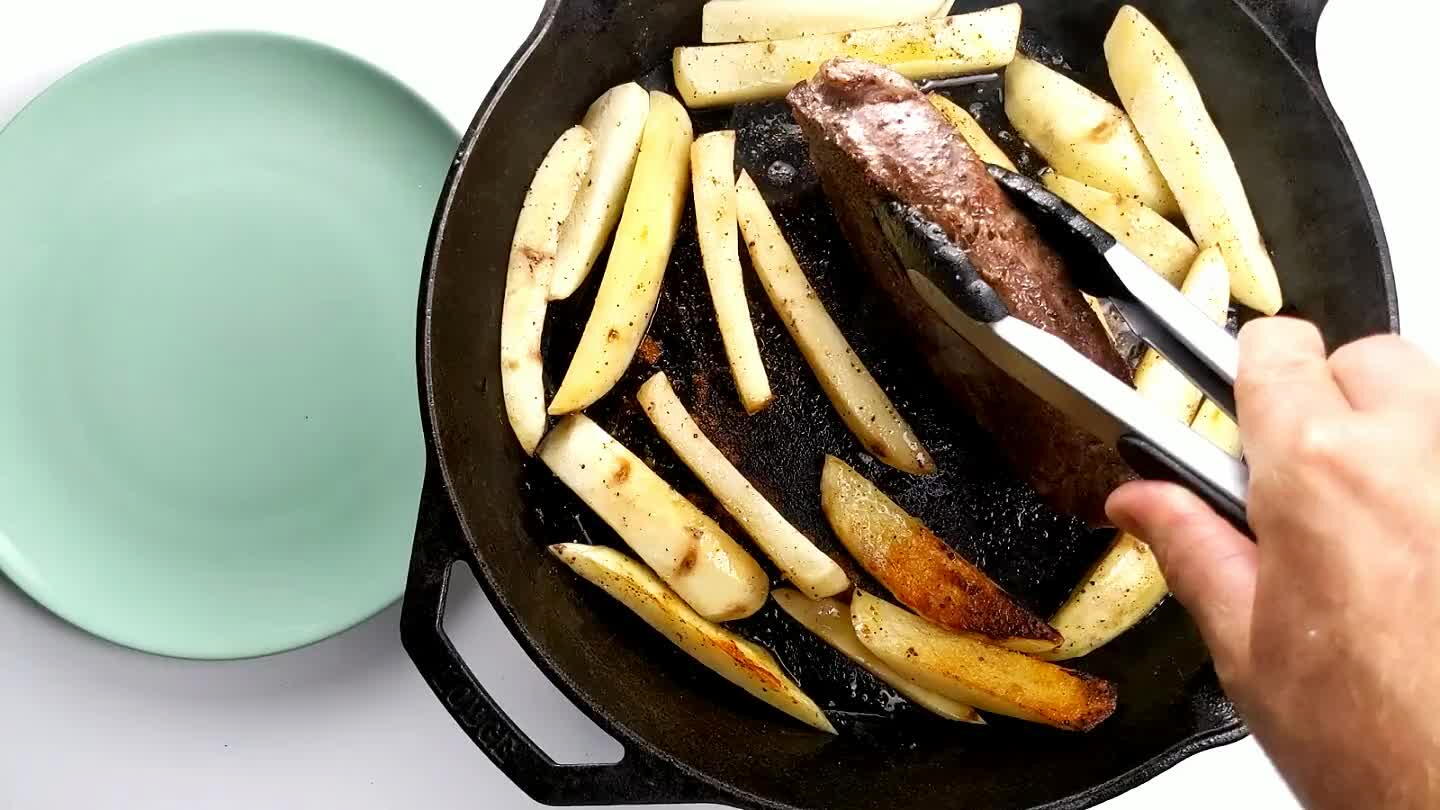 Set aside the steak so that you can now work on crisping up the fries.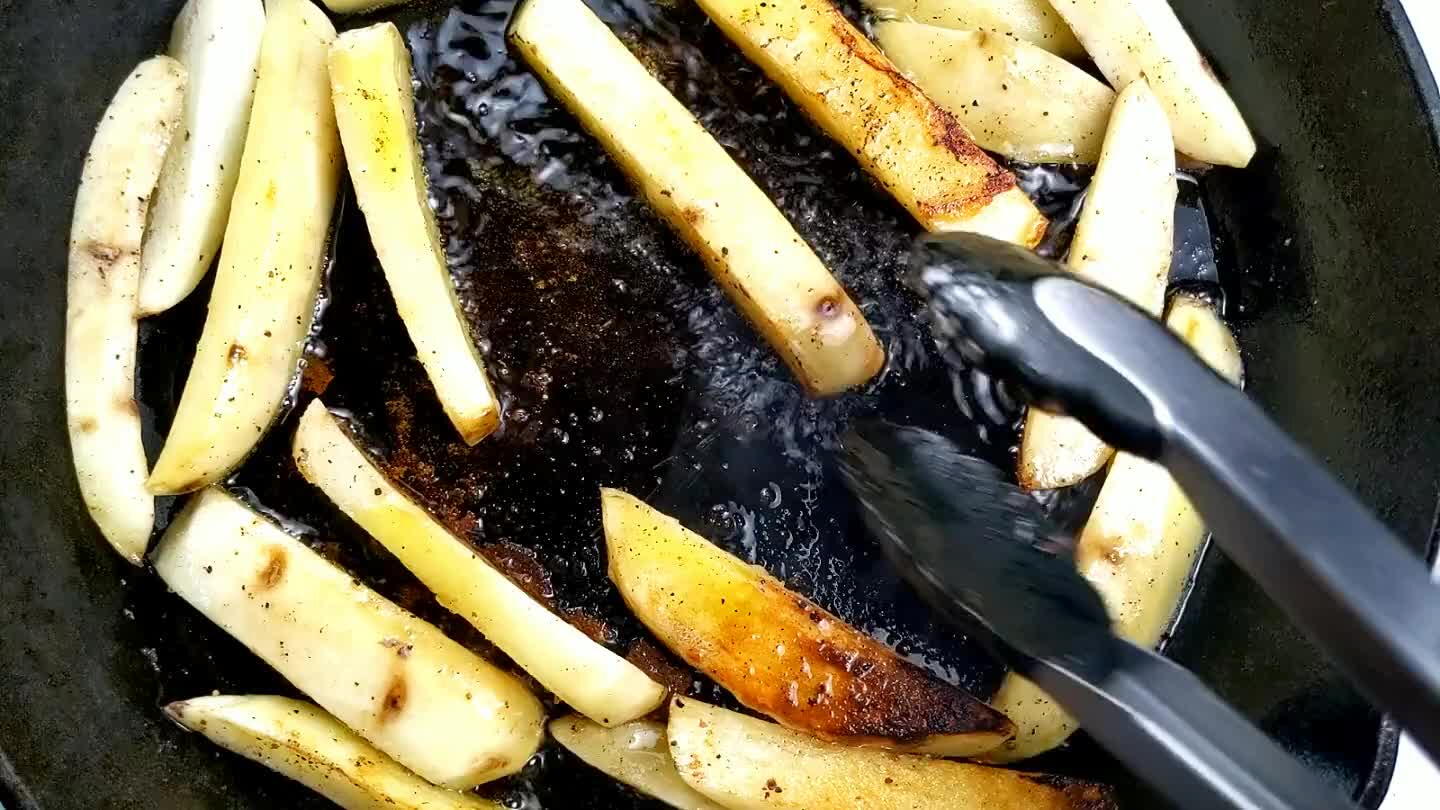 Reduce the range temperature to around medium heat. Brown the potatoes on at least 2 sides. Add a little more oil if needed.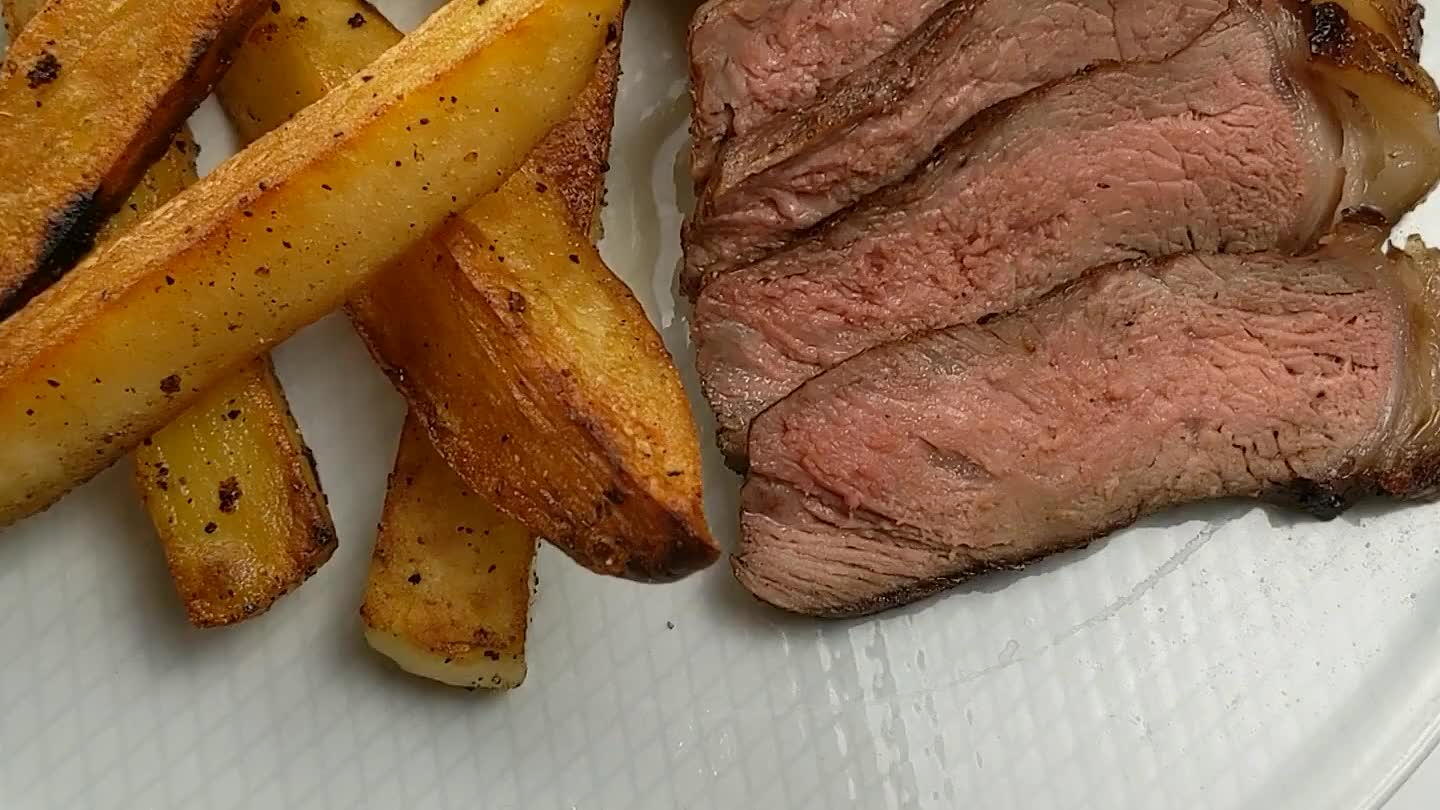 slice the steak. Remember to slice against the grain. Serve with fries and your favorite condiments.
Comments