What you will need
1 lb Spaghetti
3 Carrots
1 Onion
3 oz. Bacon
3 Tbsp Butter
1 lb Ground Pork
3 oz. Tomato Paste
1 cup Milk
(Nutritional facts 126 calories, 5.85 g fat, 11.13 g carbohydrates, 8.07 g protein, 24 mg cholesterol, 110 mg sodium)
How to cook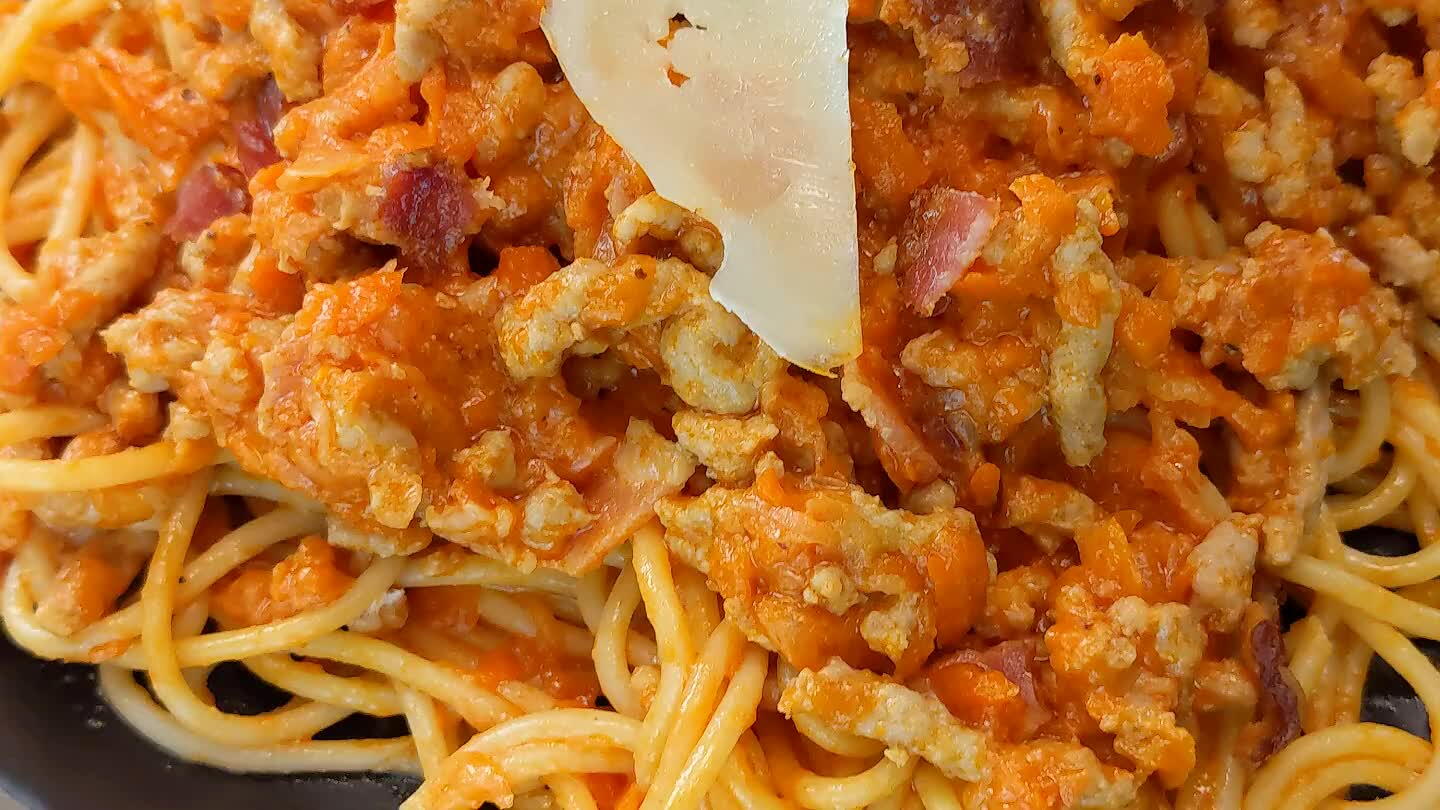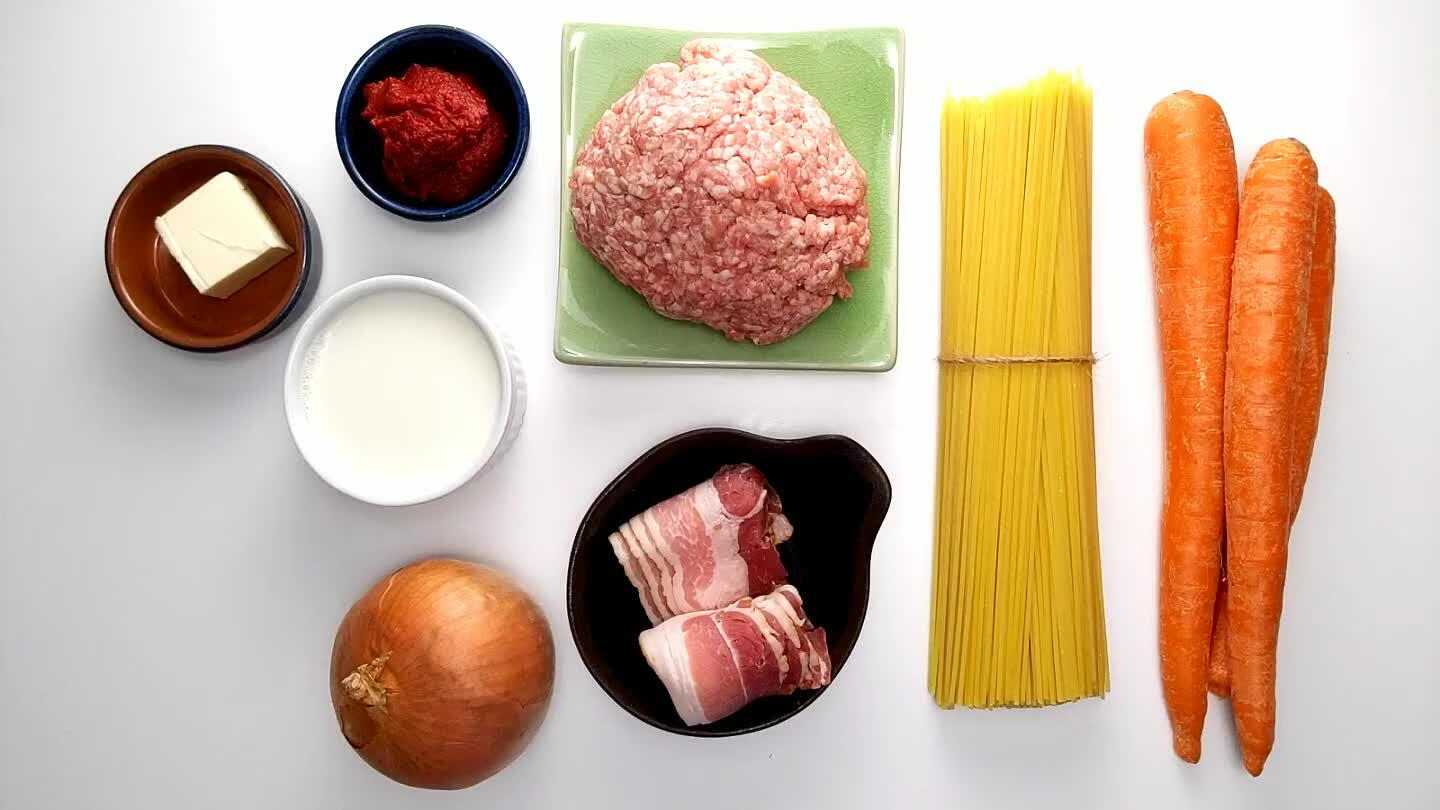 Put the spaghetti to boil in salted water. Strain the spaghetti when it's almost tender enough to eat. You can finish cooking the pasta in the sauce.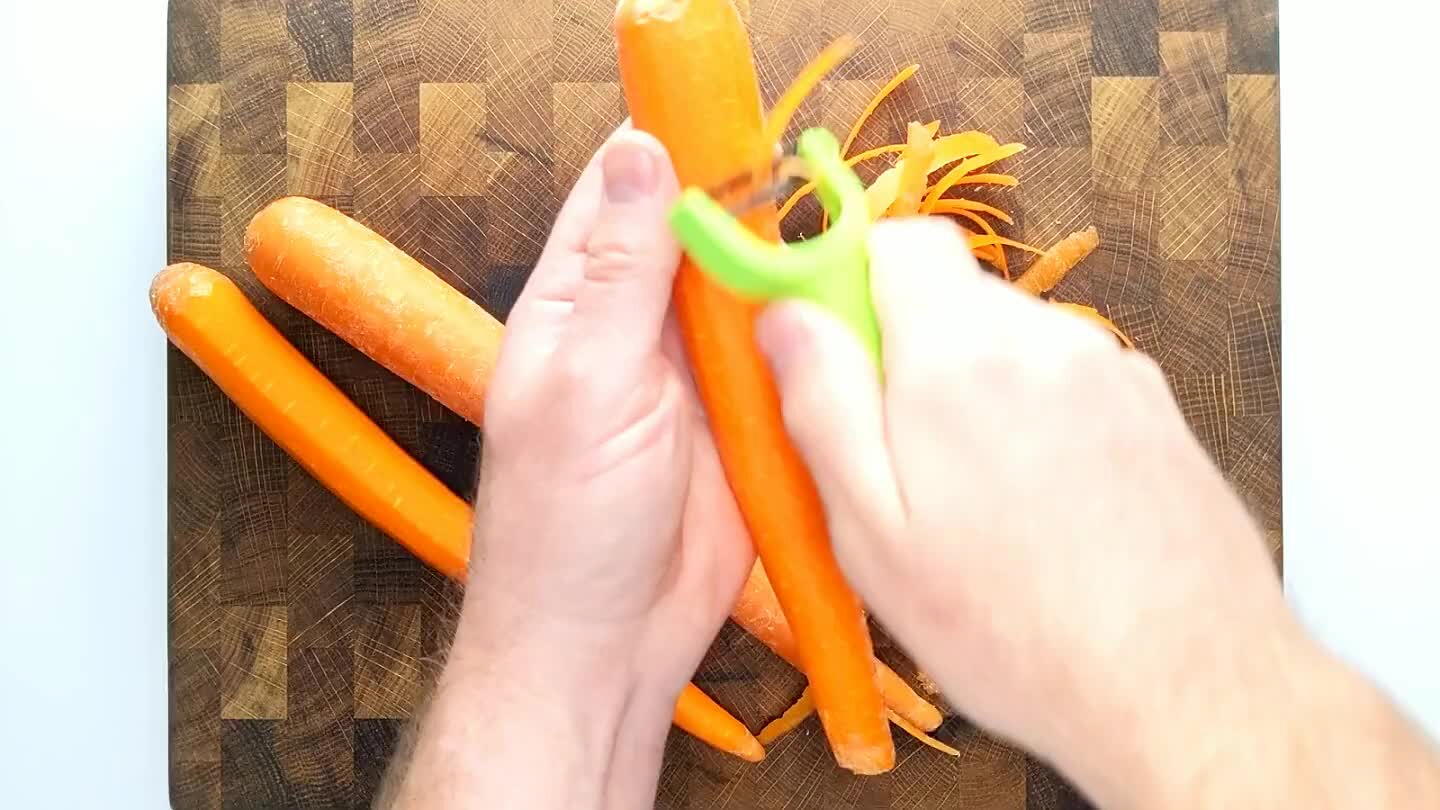 Peel the carrots and grate them on a standard box grater. Use the cheese setting.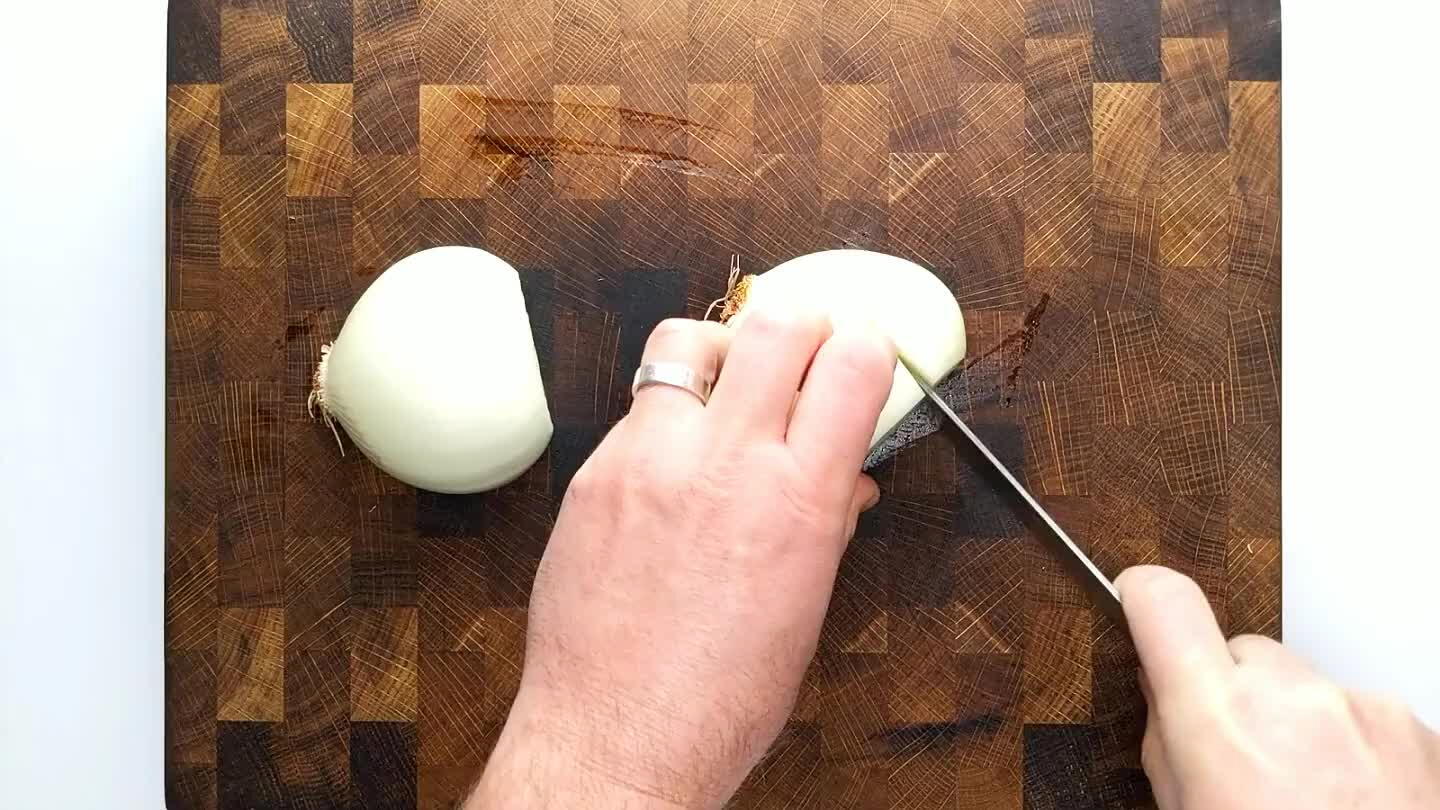 Remove the stem tip and slice in half through the stem to root axis. Slice from the top, perpendicular to the sliced stem face without cutting through the root end. Slice again from the top, perpendicular to the previous slice to chop.
Slice the bacon to about ¼".
Melt the butter in a large pot or a dutch oven over medium heat.
Add the chopped onion.
Add the grated carrot. Cook, stirring frequently, until the carrot and onion are tender.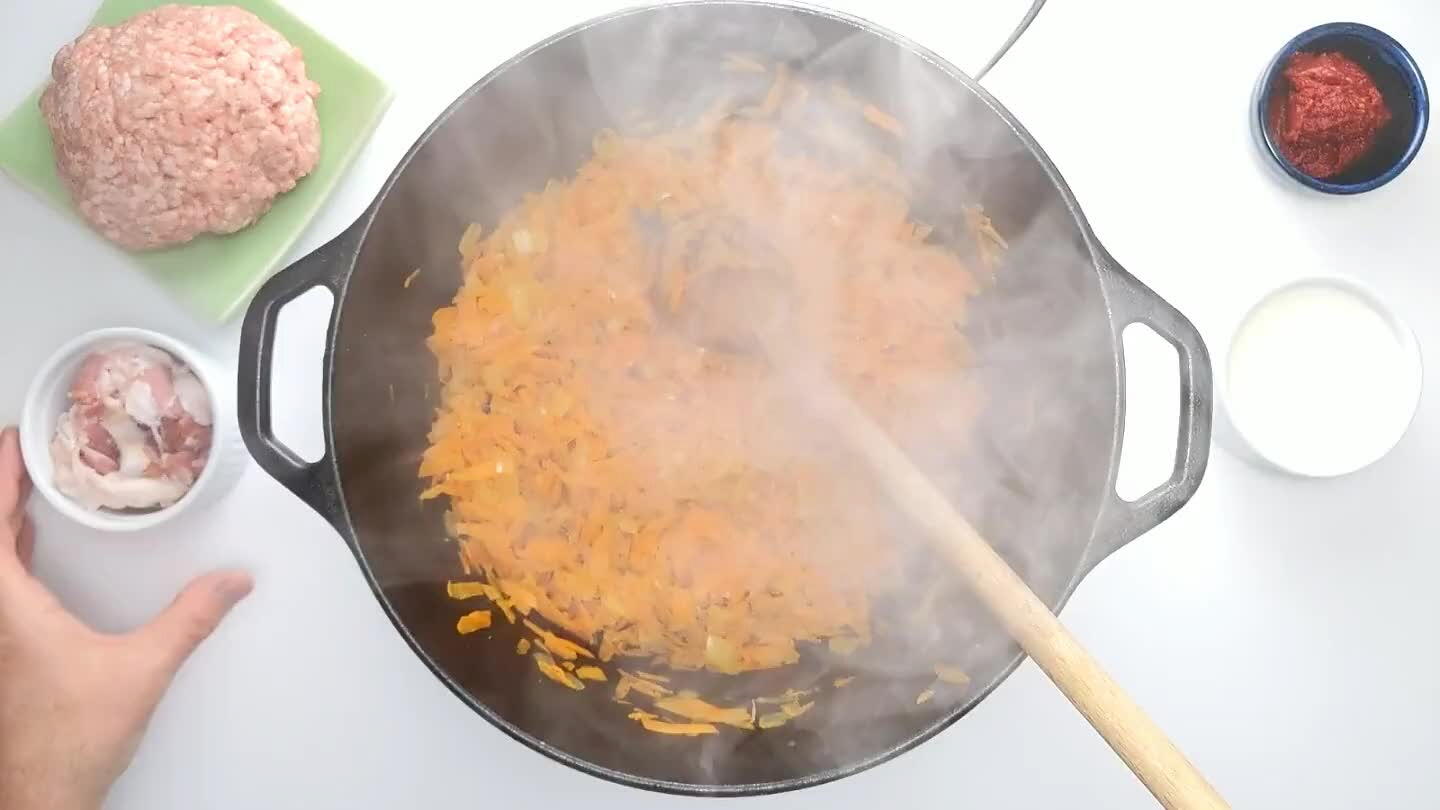 Add the sliced bacon. Cook briefly.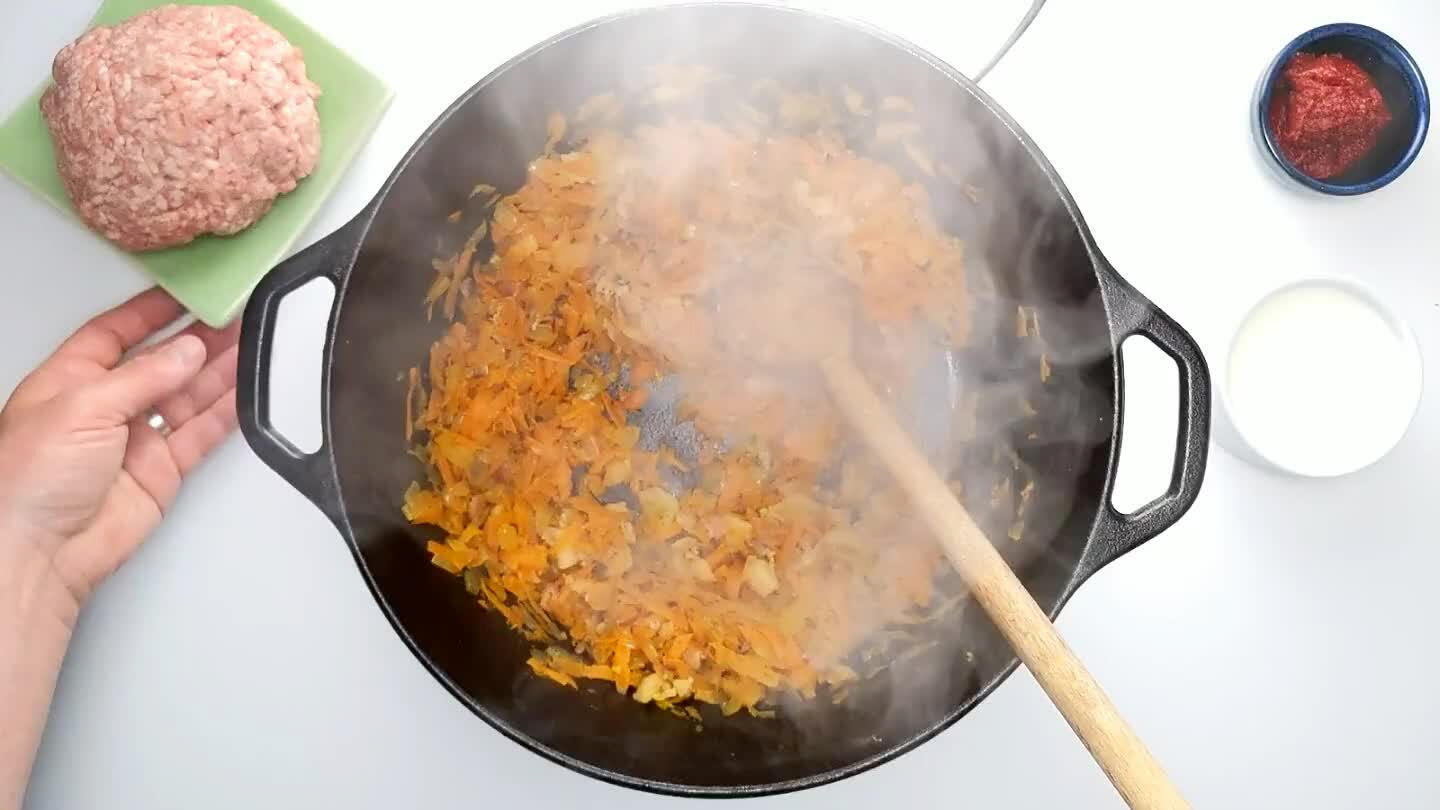 Add the ground pork. Break it apart with a wooden spoon and cook until browned through.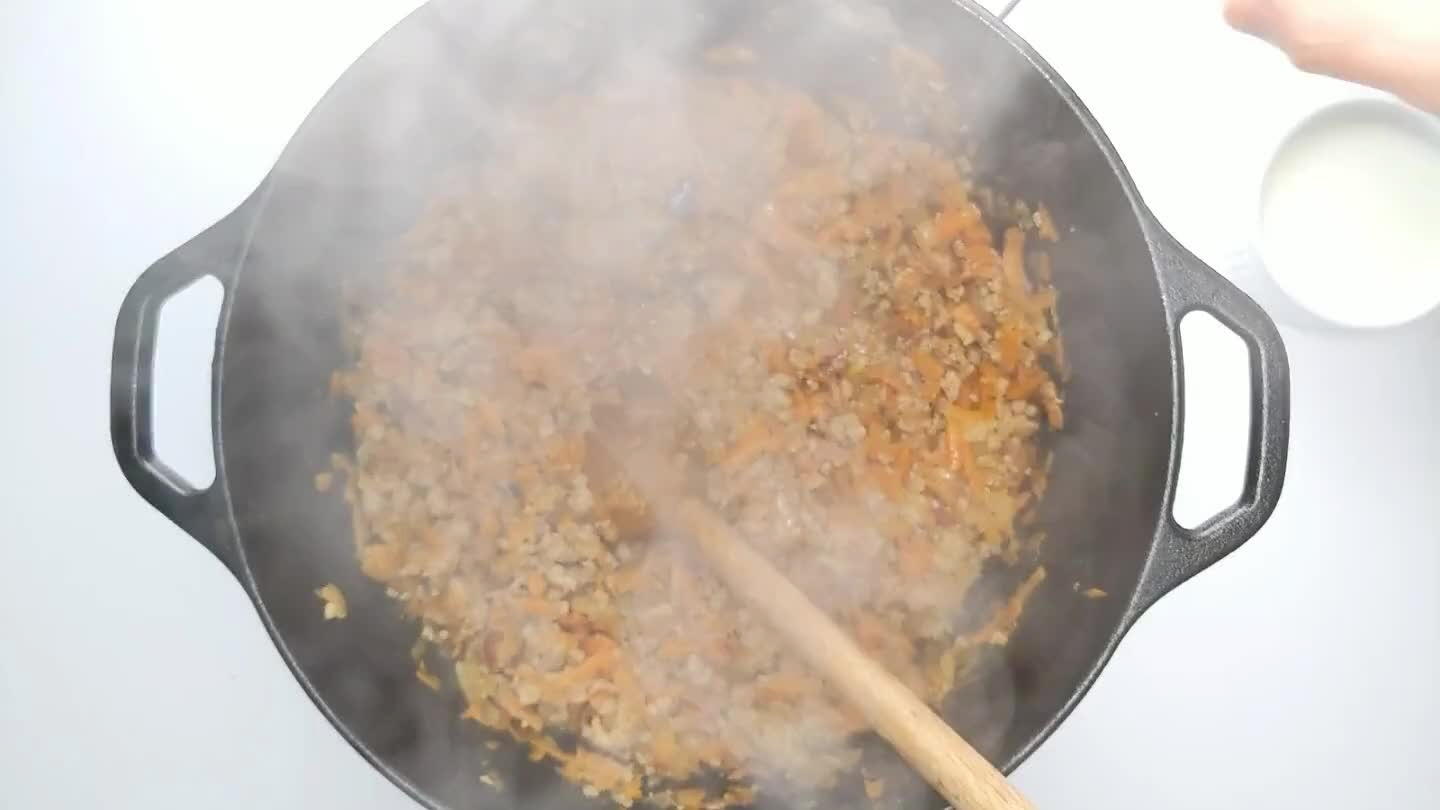 Stir in the tomato paste.
Add the milk. Bring to a simmer.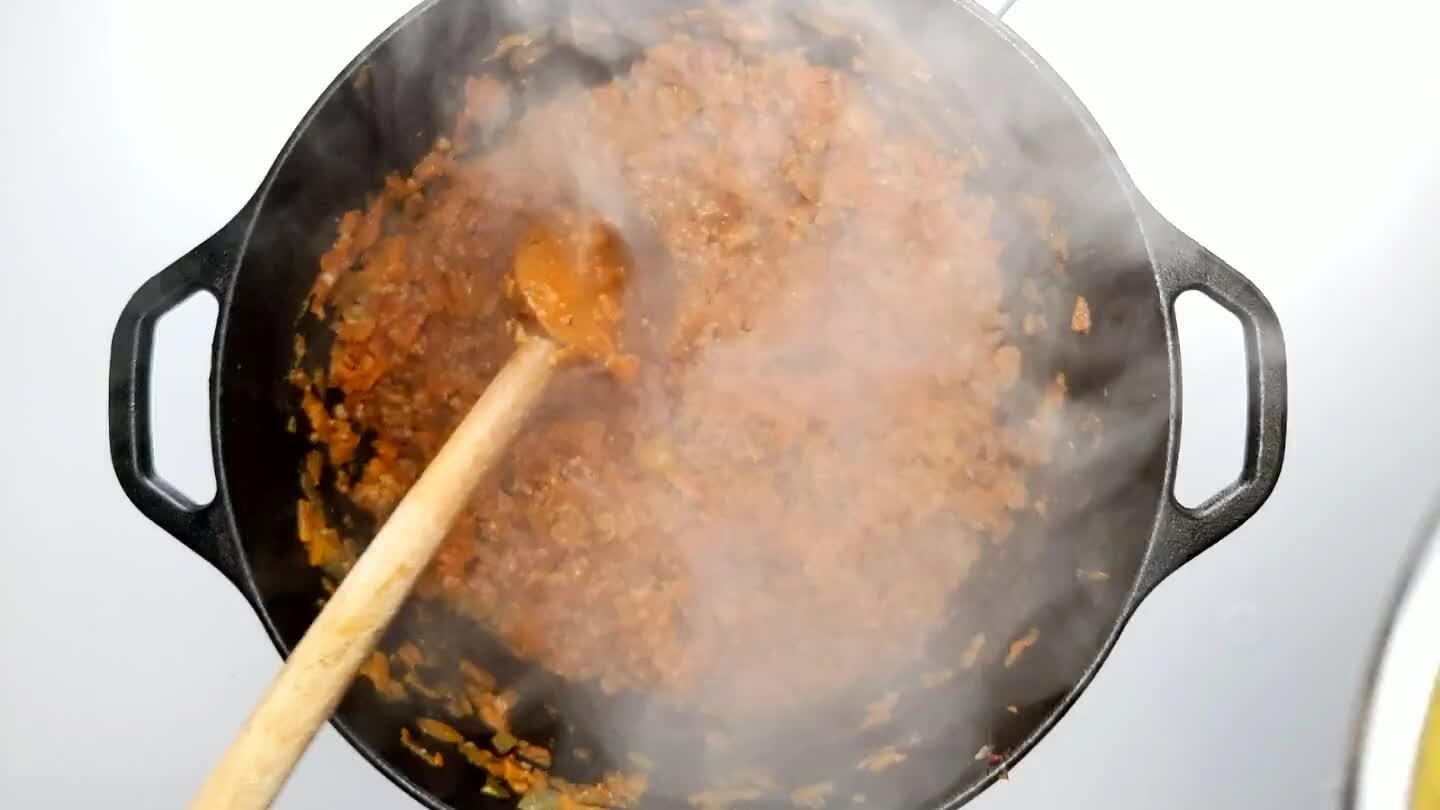 Stir in the cooked spaghetti.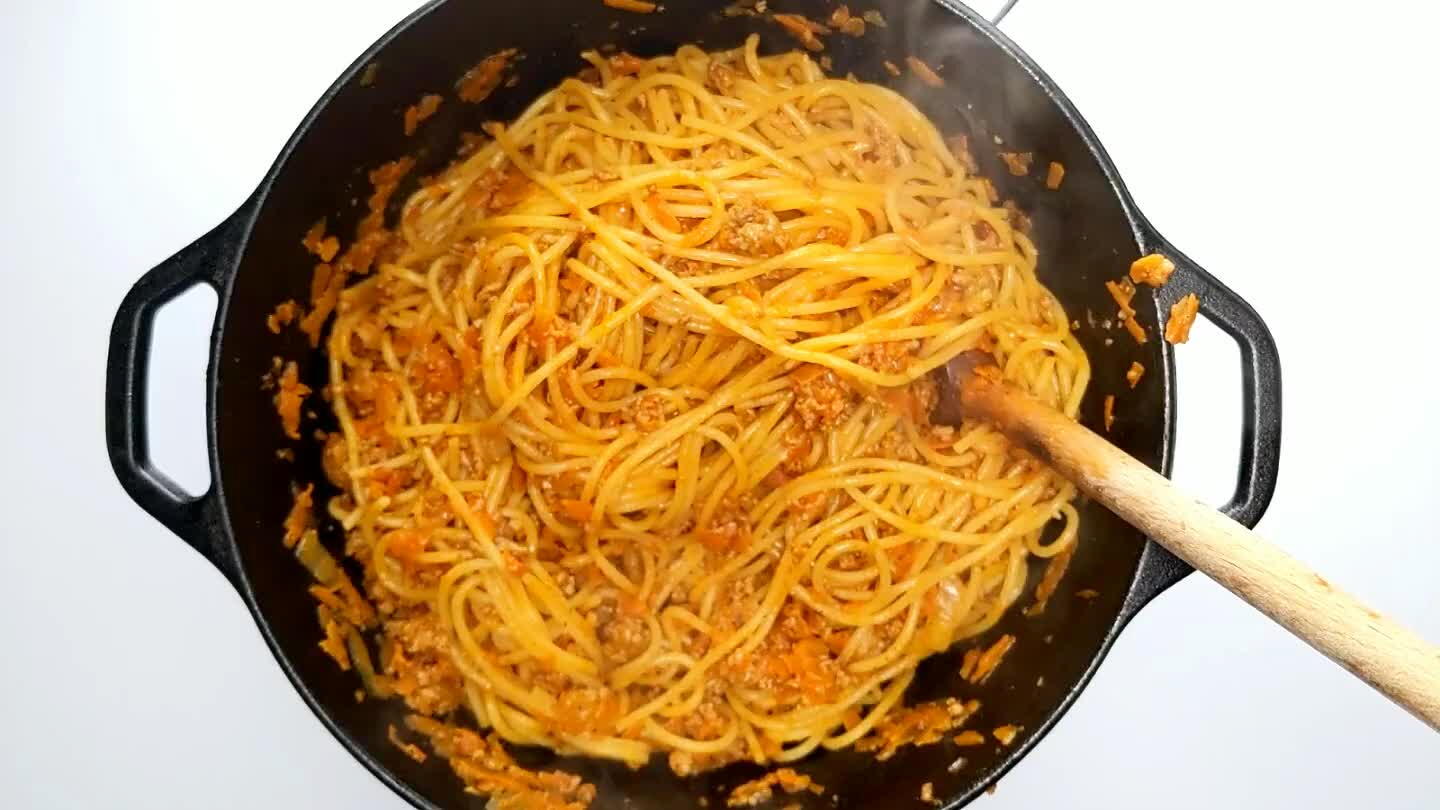 Season with salt and pepper as needed.