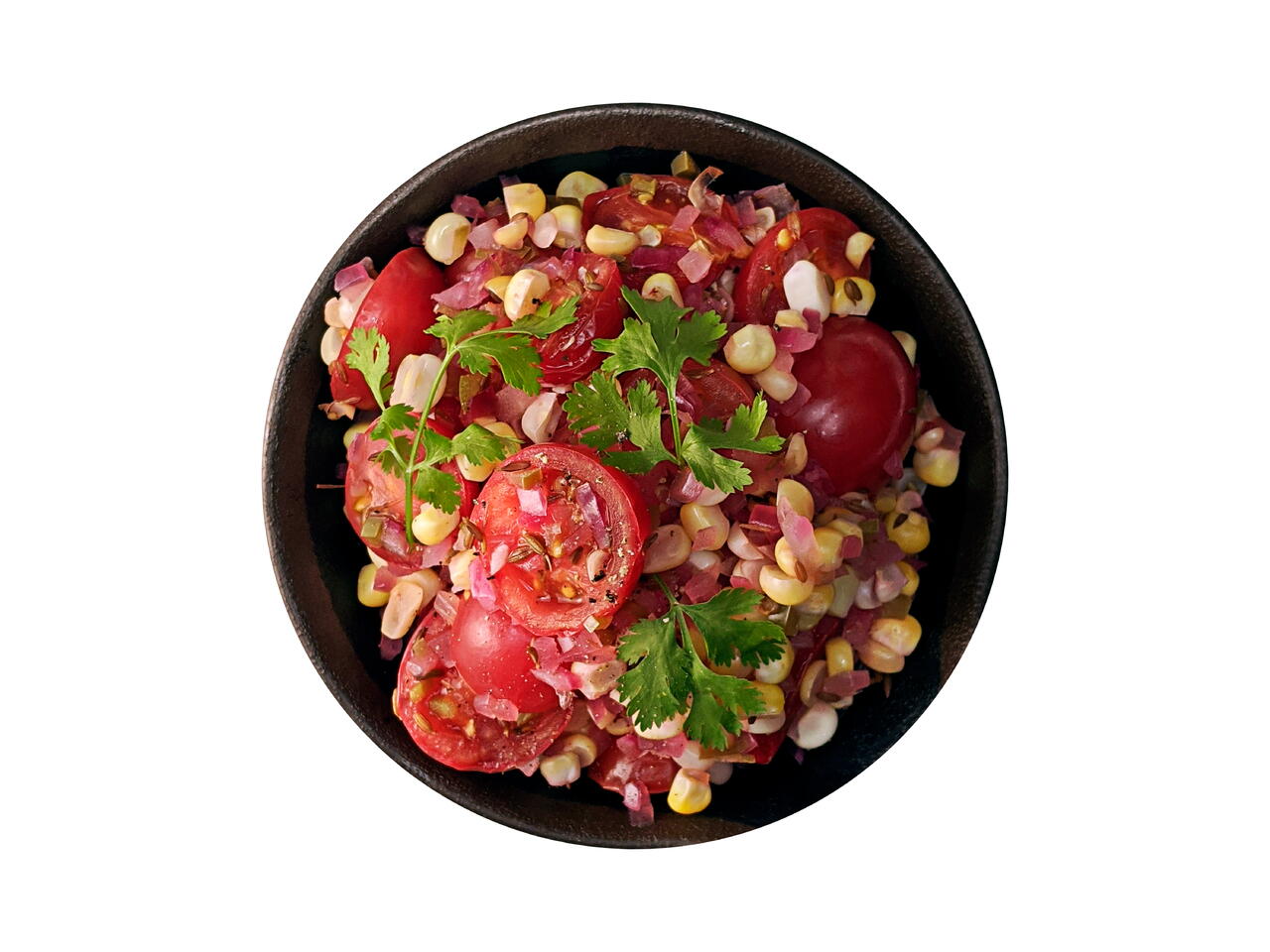 6 portions
15m
A sweet corn relish makes for a fun, summery topping to add to anything from grilled fish and meats to gazpacho.
What you will need
3 Corn on the Cob
1 pt Cherry Tomatoes
1 Red Onion
1 Jalapeño
1 cup Rice Vinegar
1 Tbsp Cumin Seeds
1 tsp Salt
(Nutritional facts 154 calories, 15.31 g fat, 4.64 g carbohydrates, 0.95 g protein, 0 mg cholesterol, 352 mg sodium)
How to cook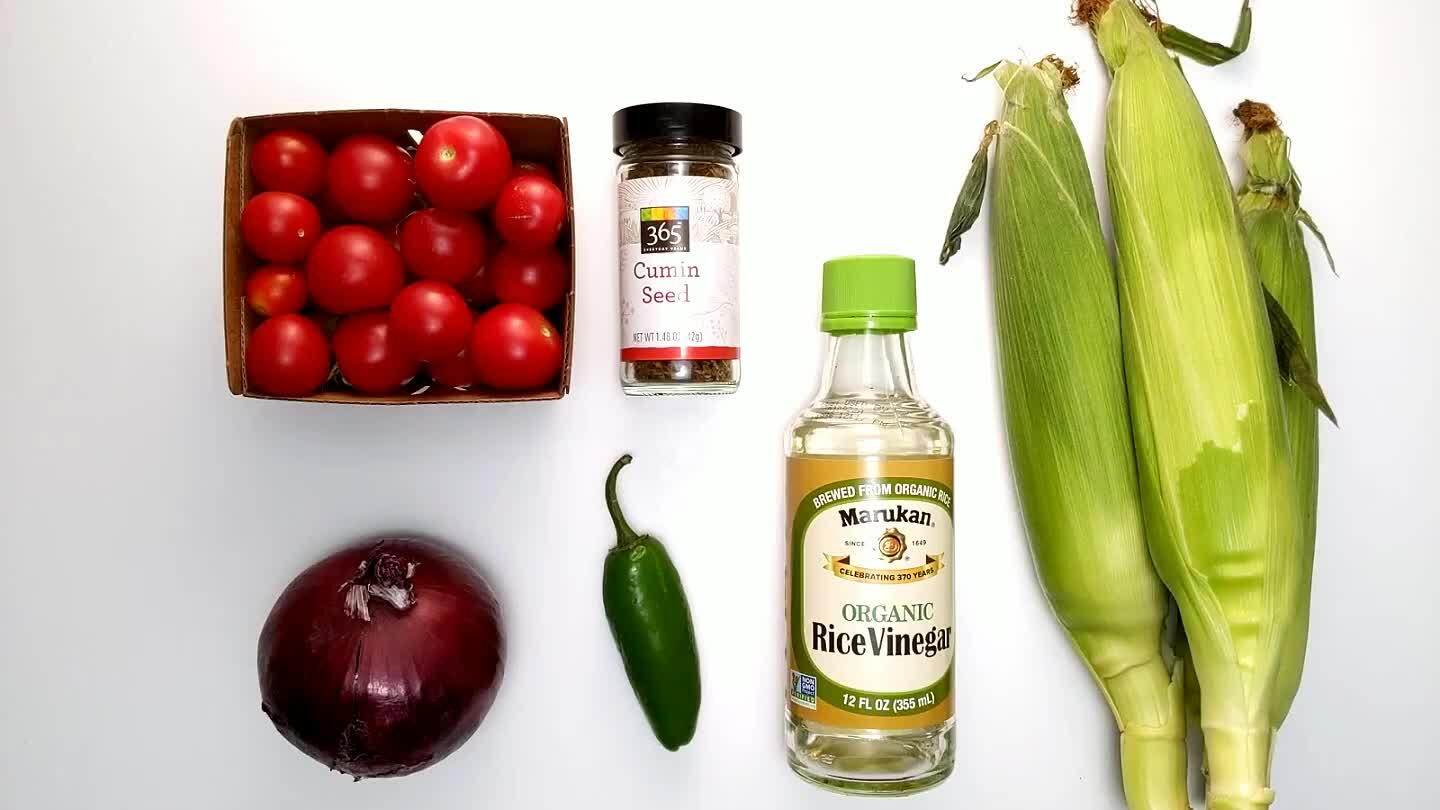 Slice off the tip of the corn husks. Peel away the husk and the silk.
Slice the corn kernels from the cob. This is always a messy job.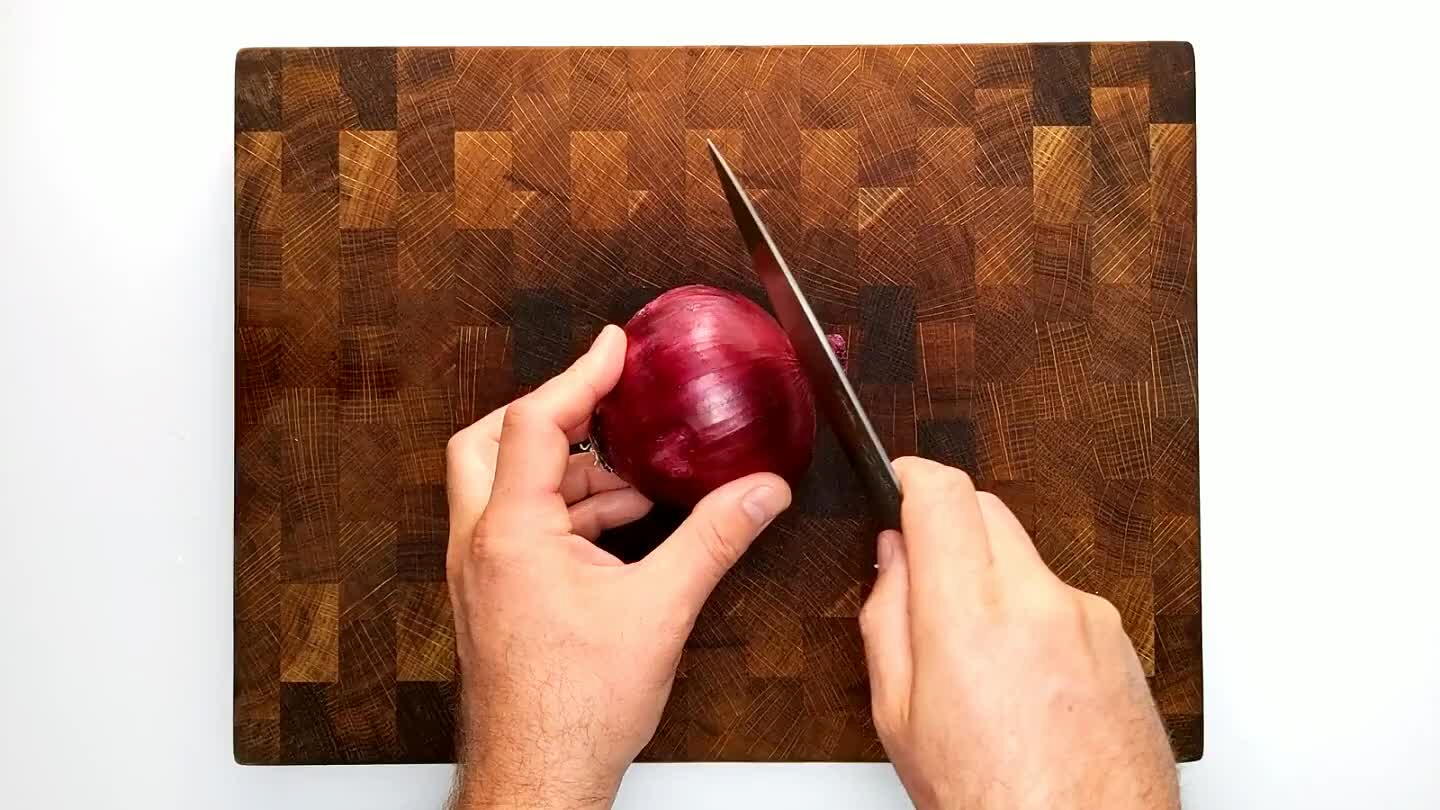 Dice the onion as finely as possible. Remove the stem tip and slice in half through the stem to root axis. Slice finely from the top, perpendicular to the sliced stem face without cutting through the root end. Then slice into the stem face several times with the blade parallel to the board to complete a hatch pattern. Slice again from the top perpendicular to the previous slice to dice finely.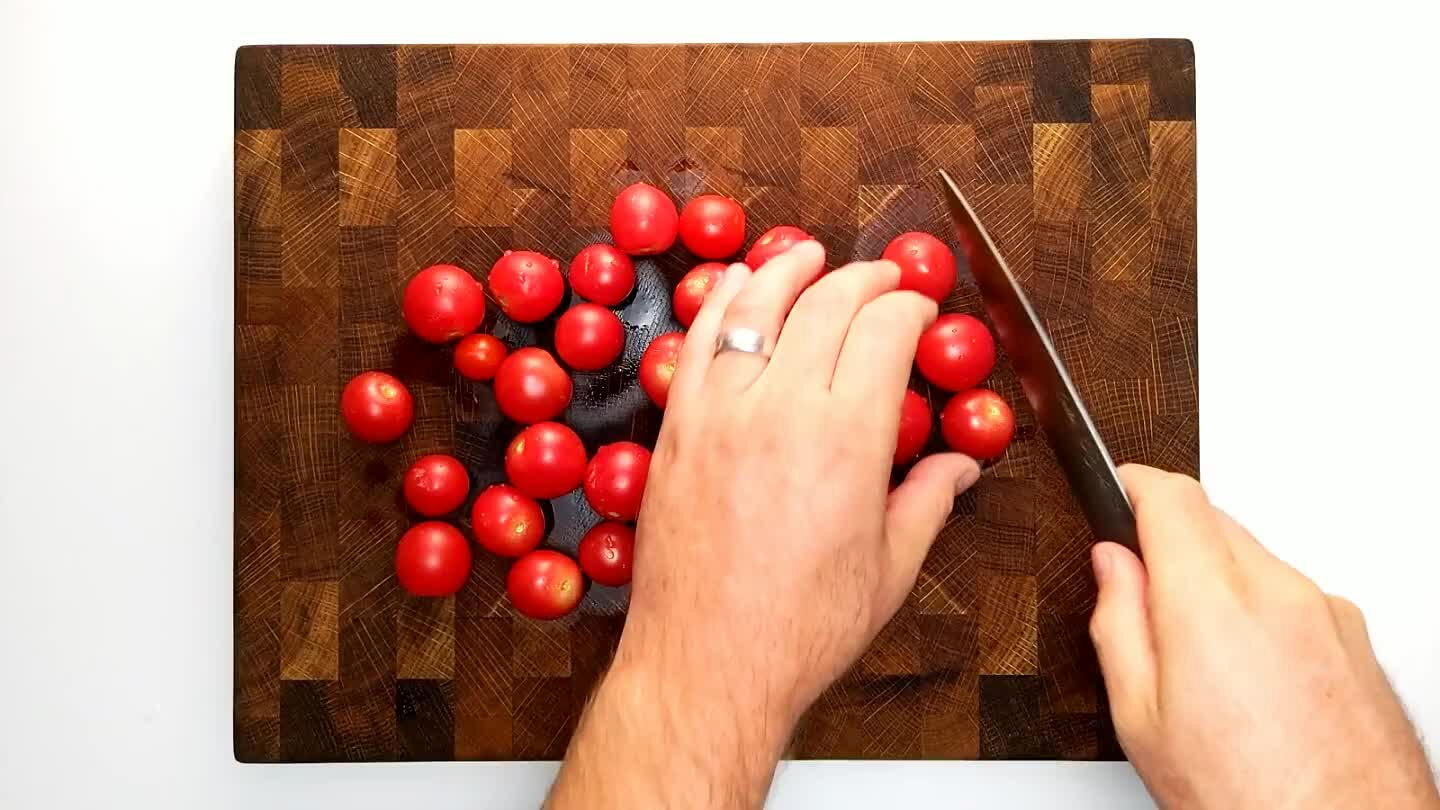 Slice all of the cherry tomatoes in half.
Slice off the jalapeño stem. Slice in half lengthwise and remove the seeds and pith. Slice the halves into thin strips. Bundle the strips and slice into tiny cubes.
Bring some vinegar to a simmer in a large pan over medium heat.
Add the cumin seed and stir to submerge in hot vinegar.
Add the minced Jalapeño.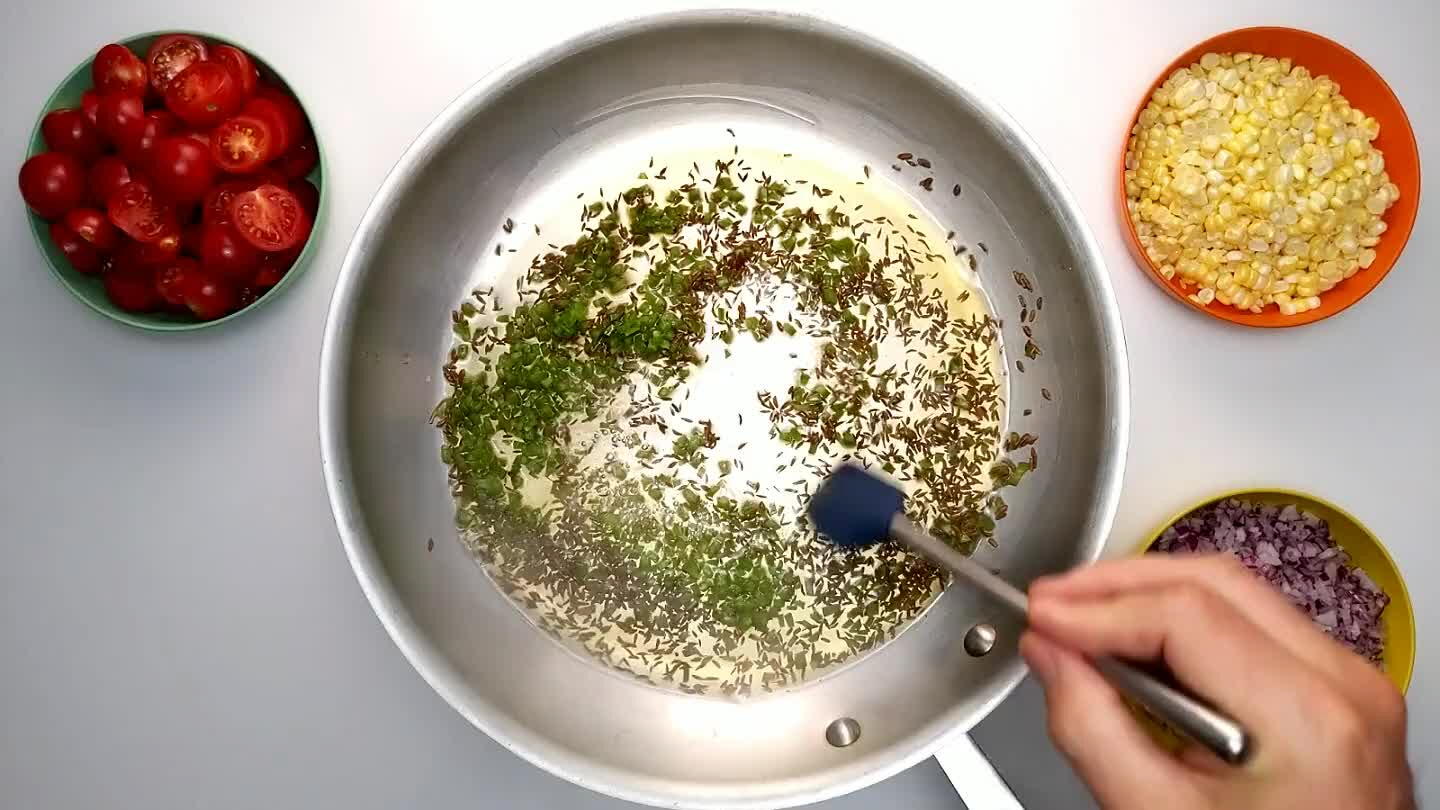 Add the diced red onion.
Add the corn kernels. Sautee to mix thoroughly and cook the corn kernels through (3-4 minutes).
Remove from heat and toss in the cherry tomatoes.