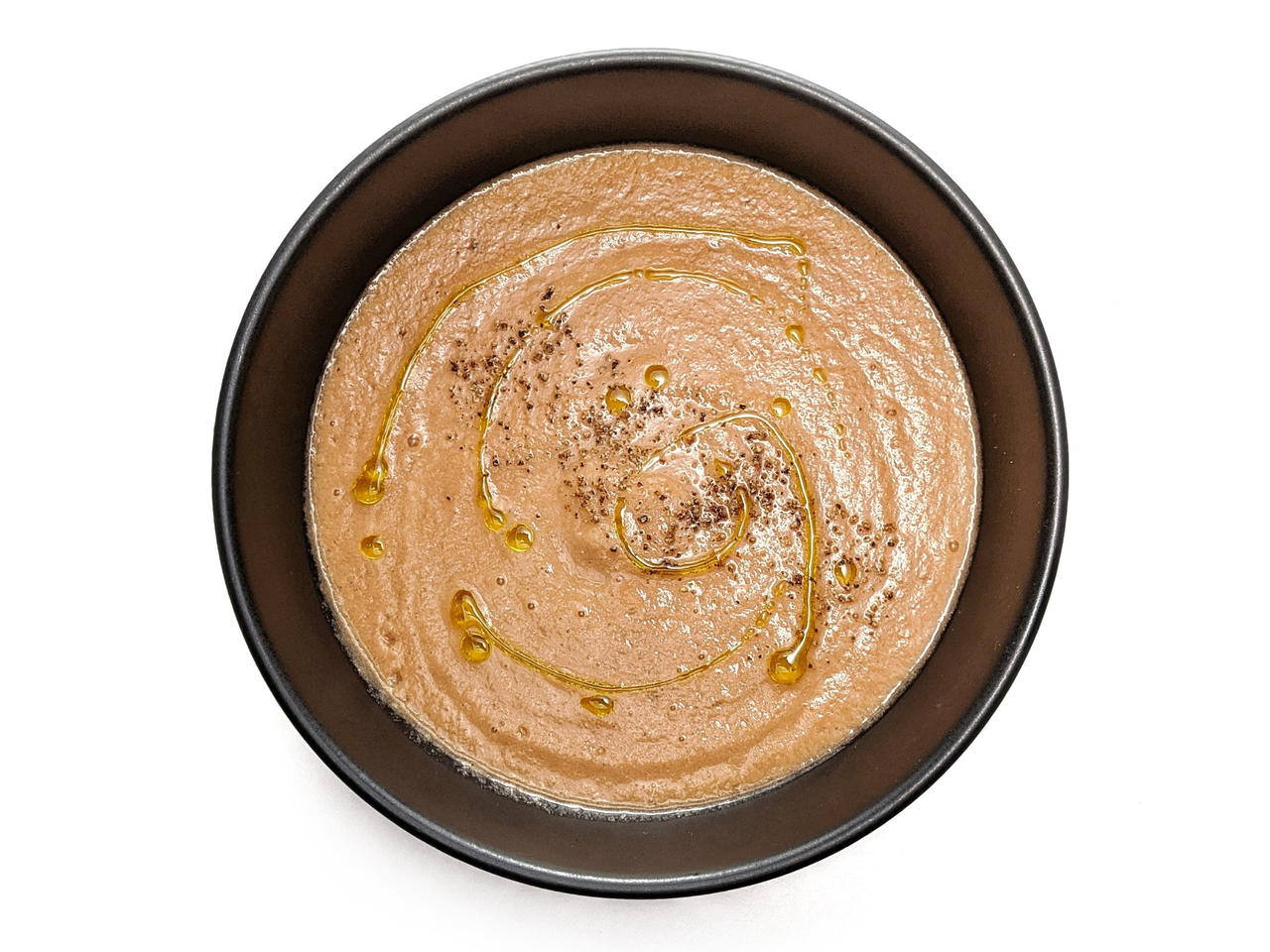 Recipe video made by Ryan
Published on 04/30/2020, viewed by 2575 , 1 Comments
8 portions
20m
A chilled soup of Spanish origin. Great for a summer day. You need to be a little flexible with this dish. Tomatoes, melons, bread loaves, they all tend to come in a variety of sizes. But you can vary the ratios wildly and still have great results. Don't worry too much about the main ingredient amounts, just focus on adjusting the sherry vinegar, salt and pepper to your liking.
What you will need
1 loaf French Bread
4 Tomatoes
1 English Cucumber
1 Tbsp Sherry Vinegar
4 cloves Garlic
1 Cantaloupe
(Nutritional facts 291 calories, 1.18 g fat, 69.81 g carbohydrates, 11.81 g protein, undefined mg cholesterol, 160 mg sodium)
How to cook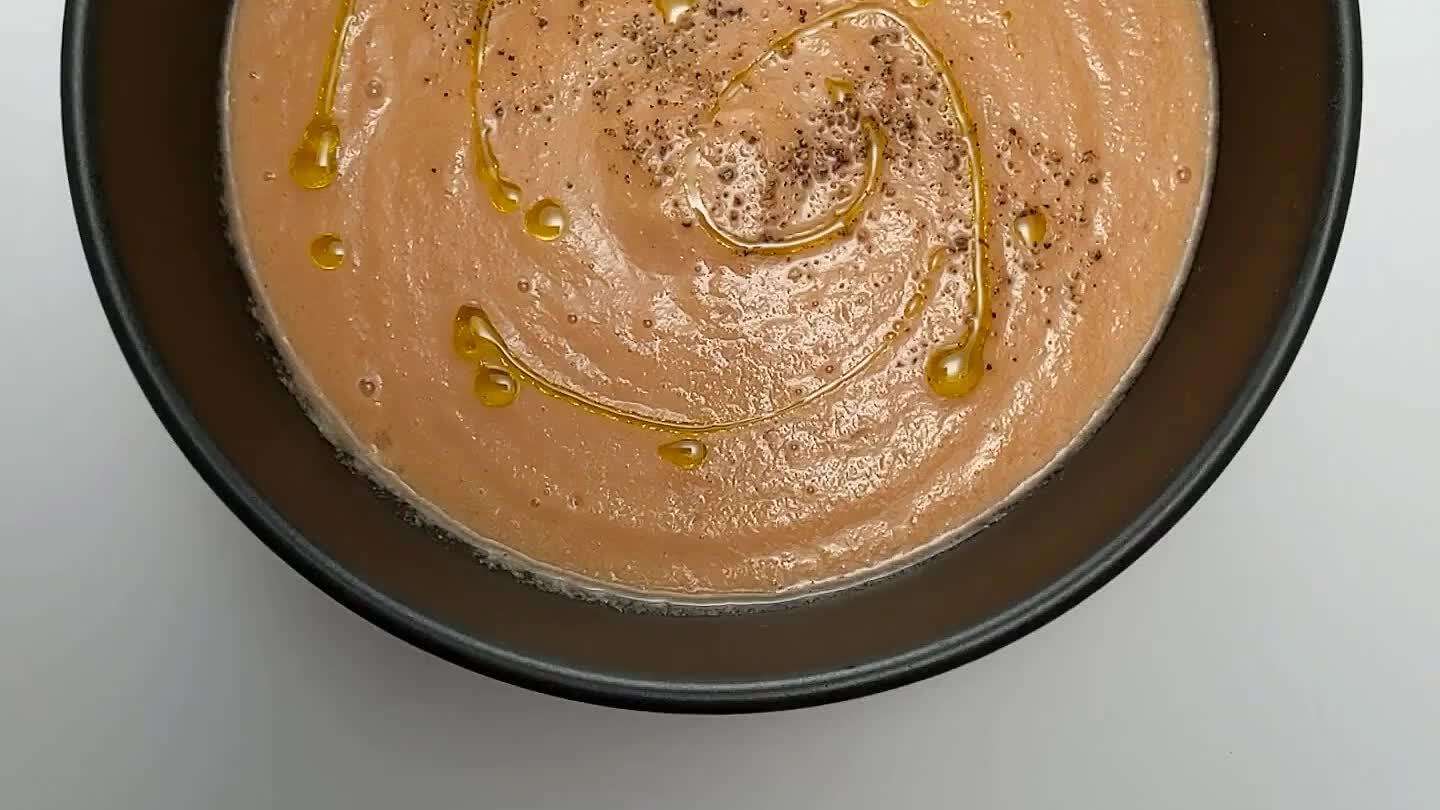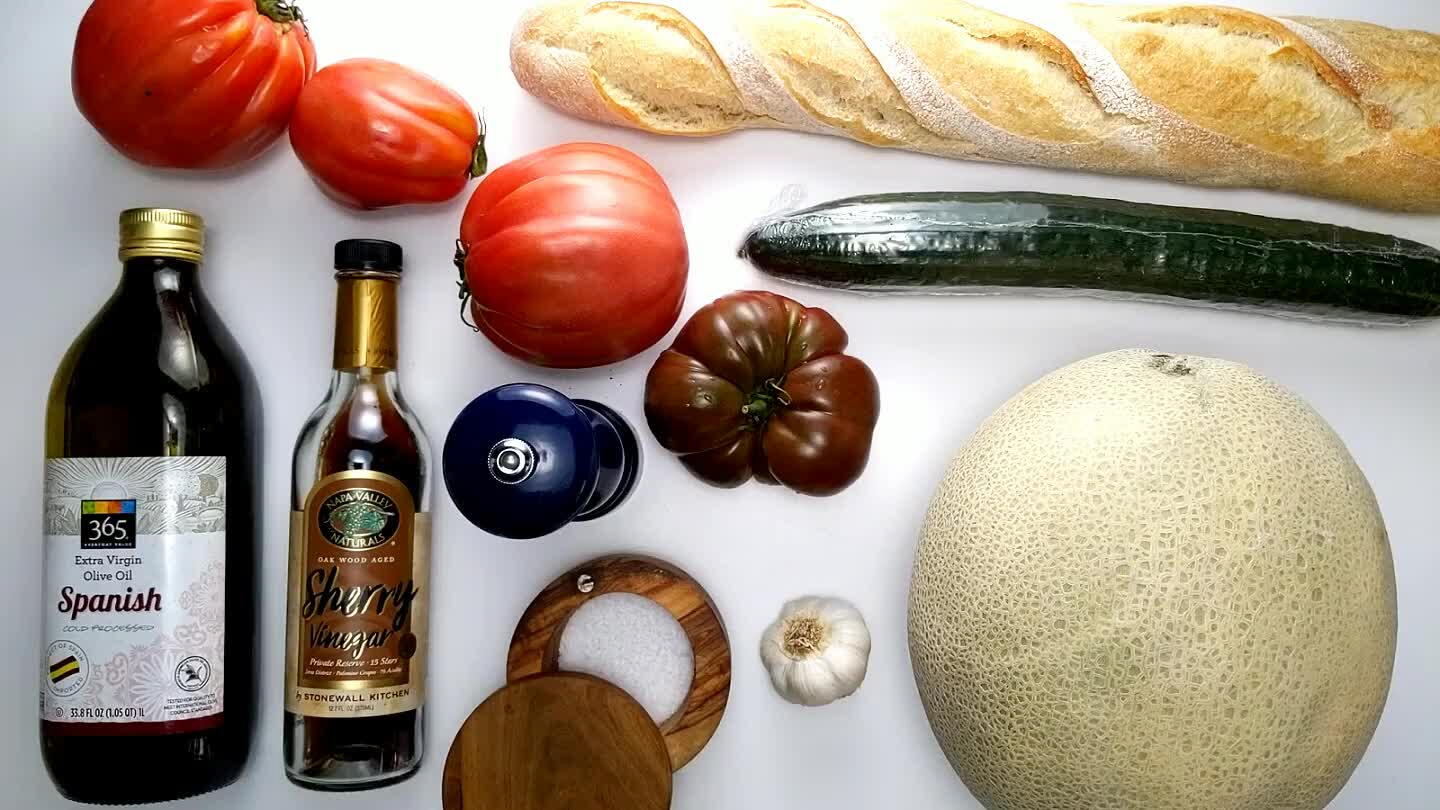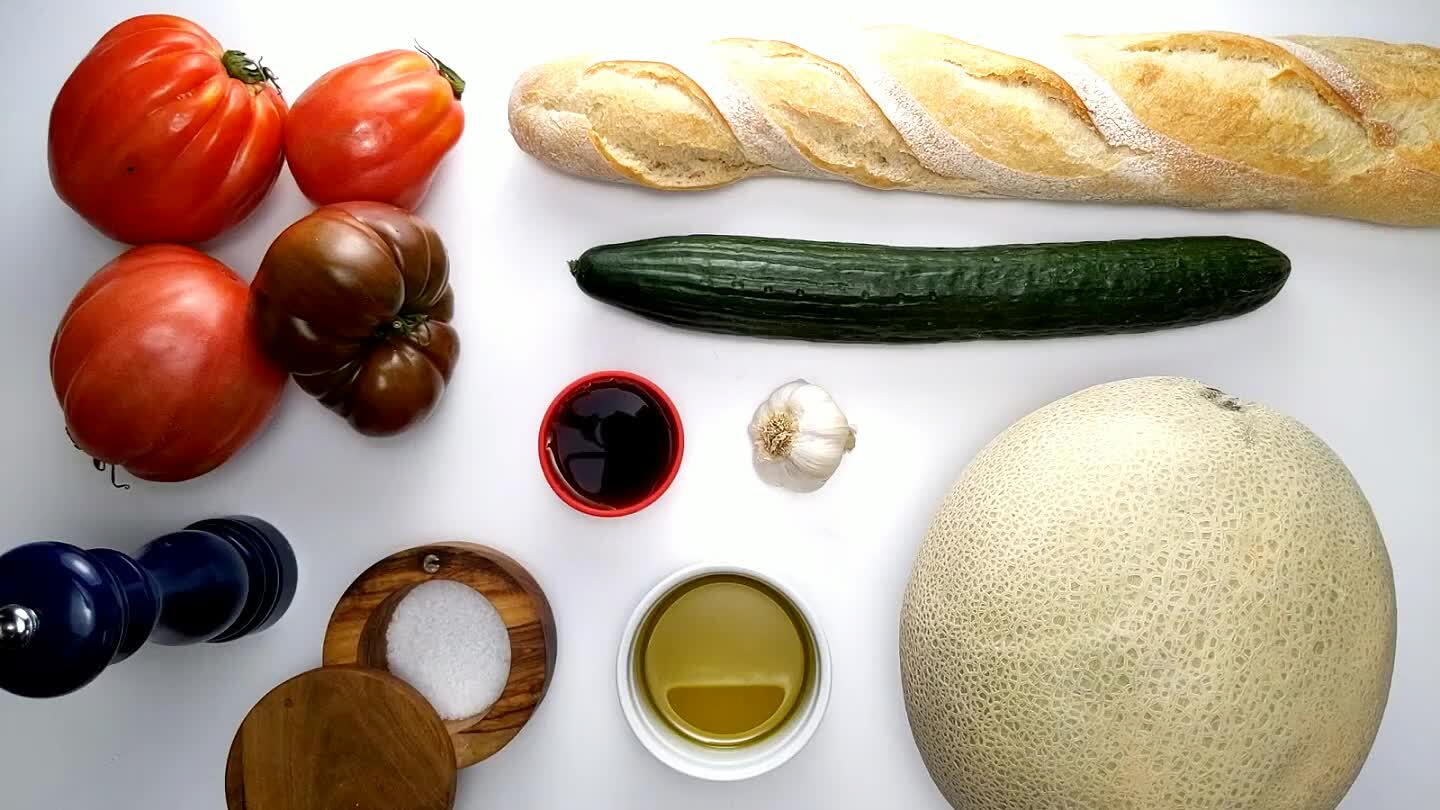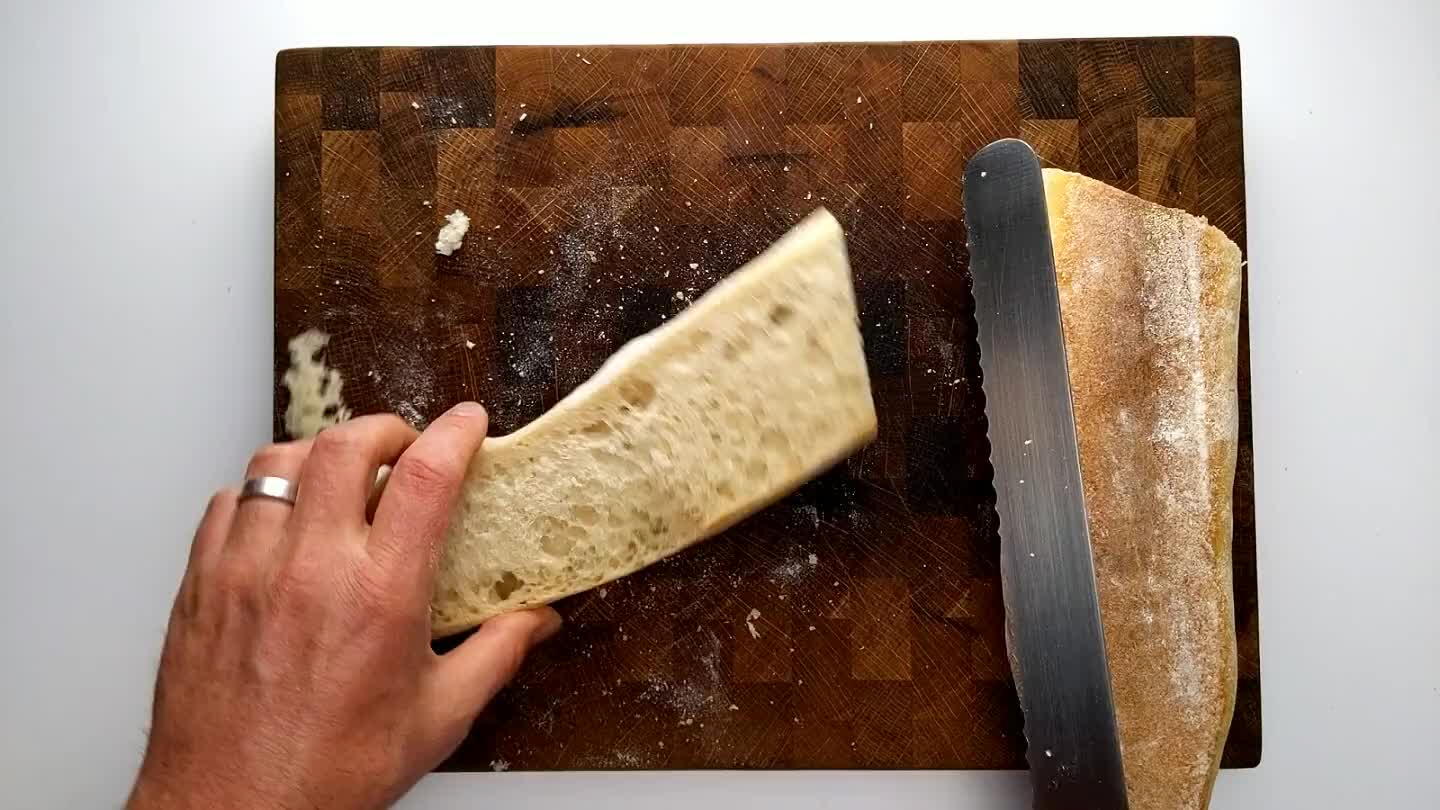 Cut the crust away from the french bread and discard. You just want the soft crumb for this dish.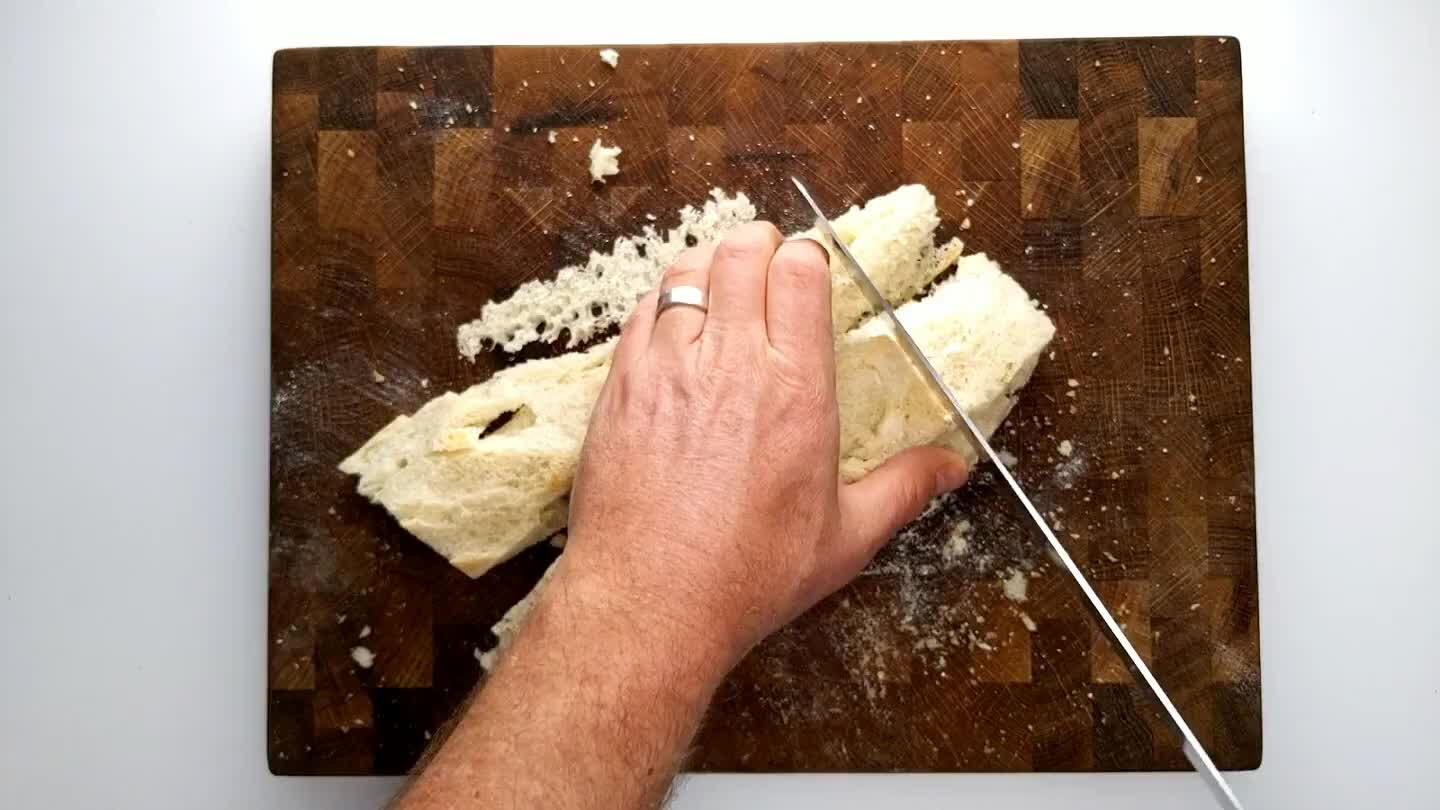 Cut the crustless bread into manageable chunks that will fit in your blender.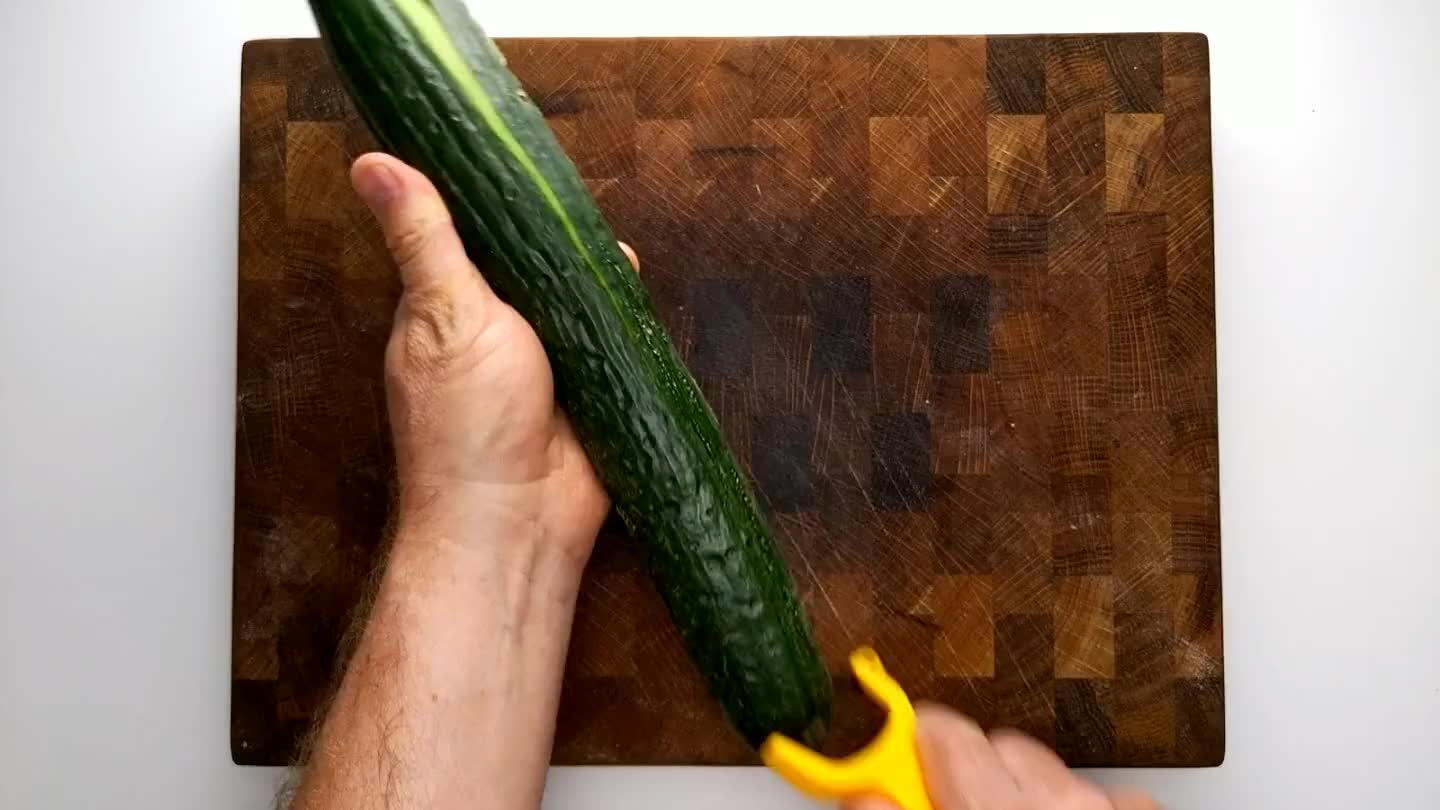 Peel the cucumber. Use a standard kitchen spoon to gently scrape the seeds from the cucumber.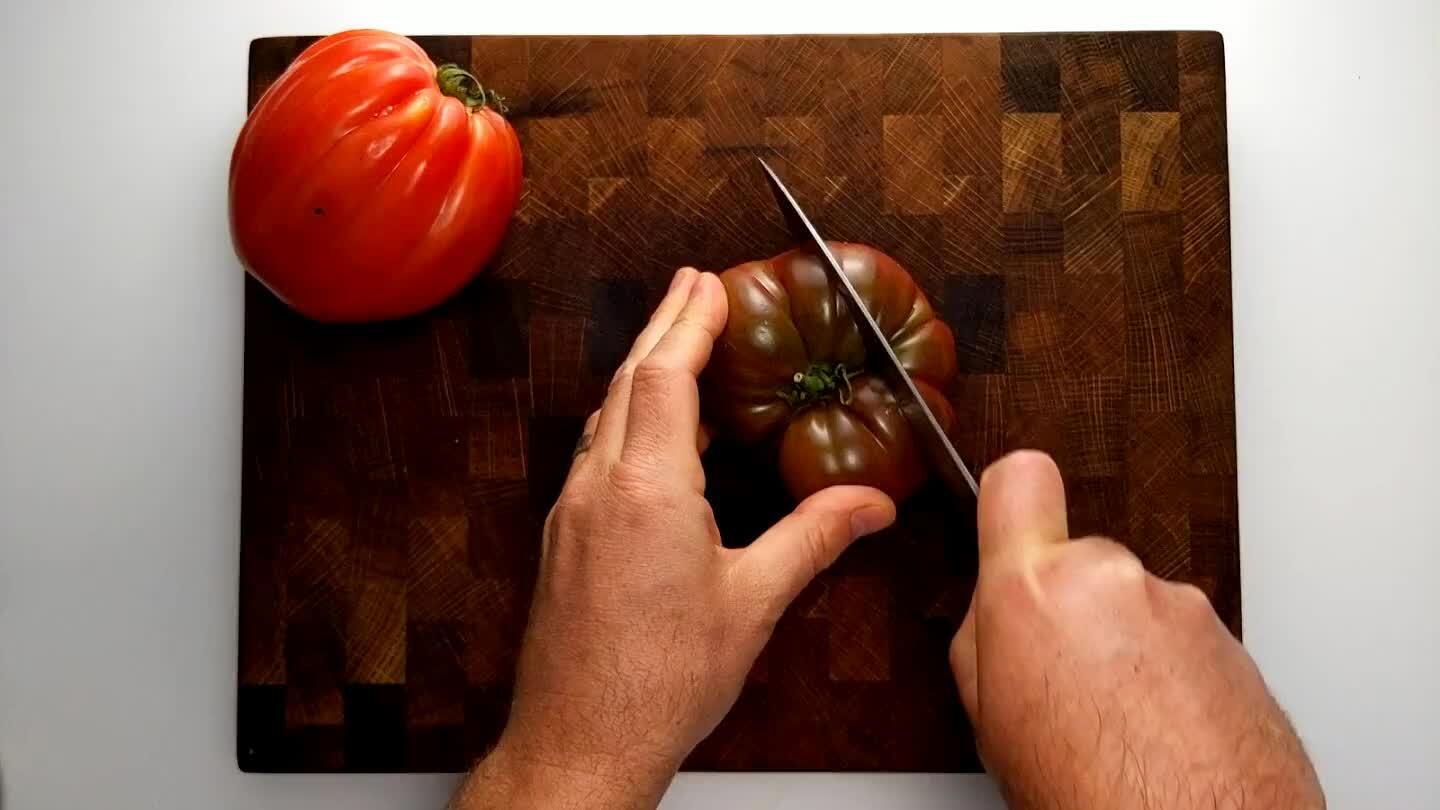 Wash the tomatoes and cut them into manageable chunks. Remove and discard the tomato stem.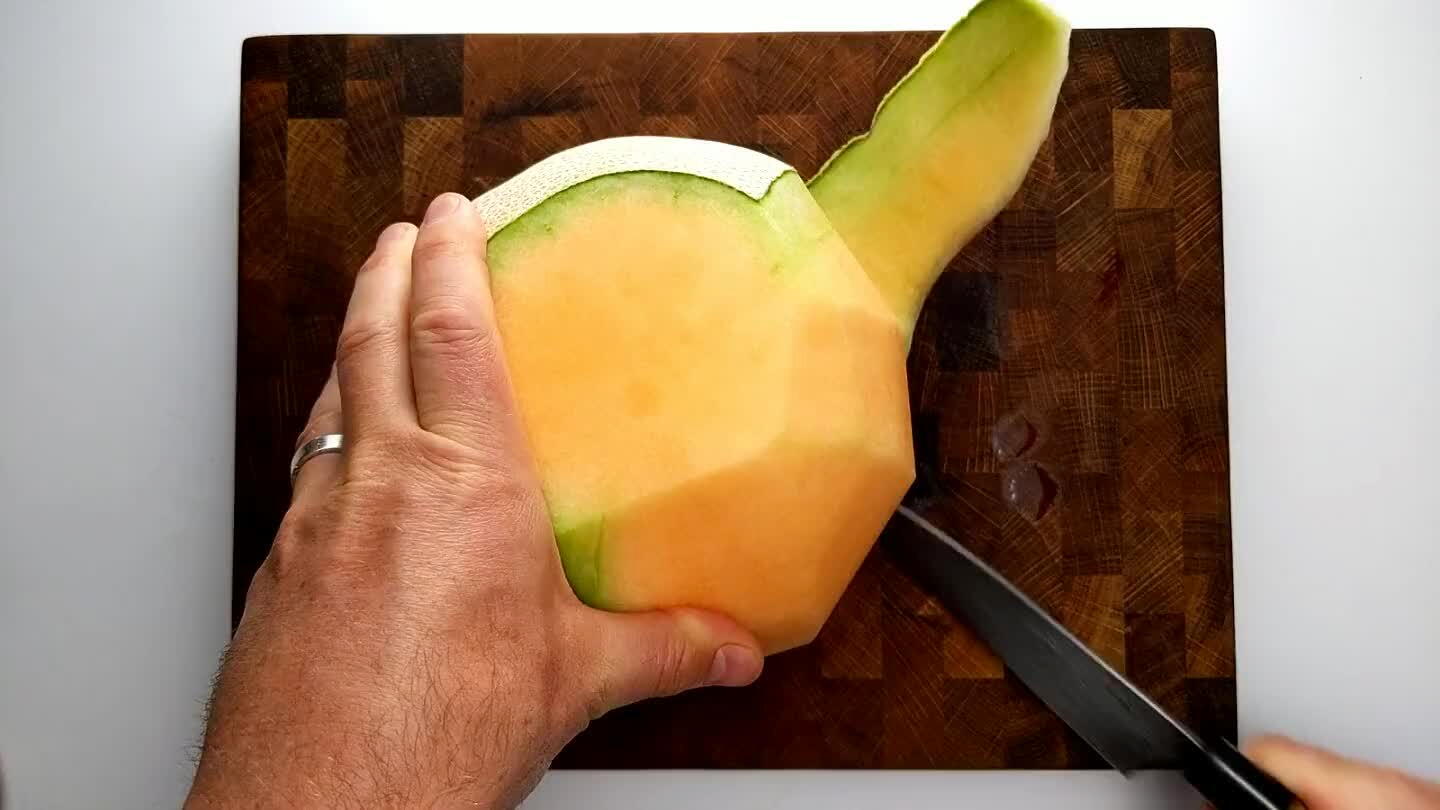 Slice off the stem tip of the melon and rest it on the cut face to make it easier to cut away the peel. Slice in half and scoop out the seeds. Cut the melon into wedges.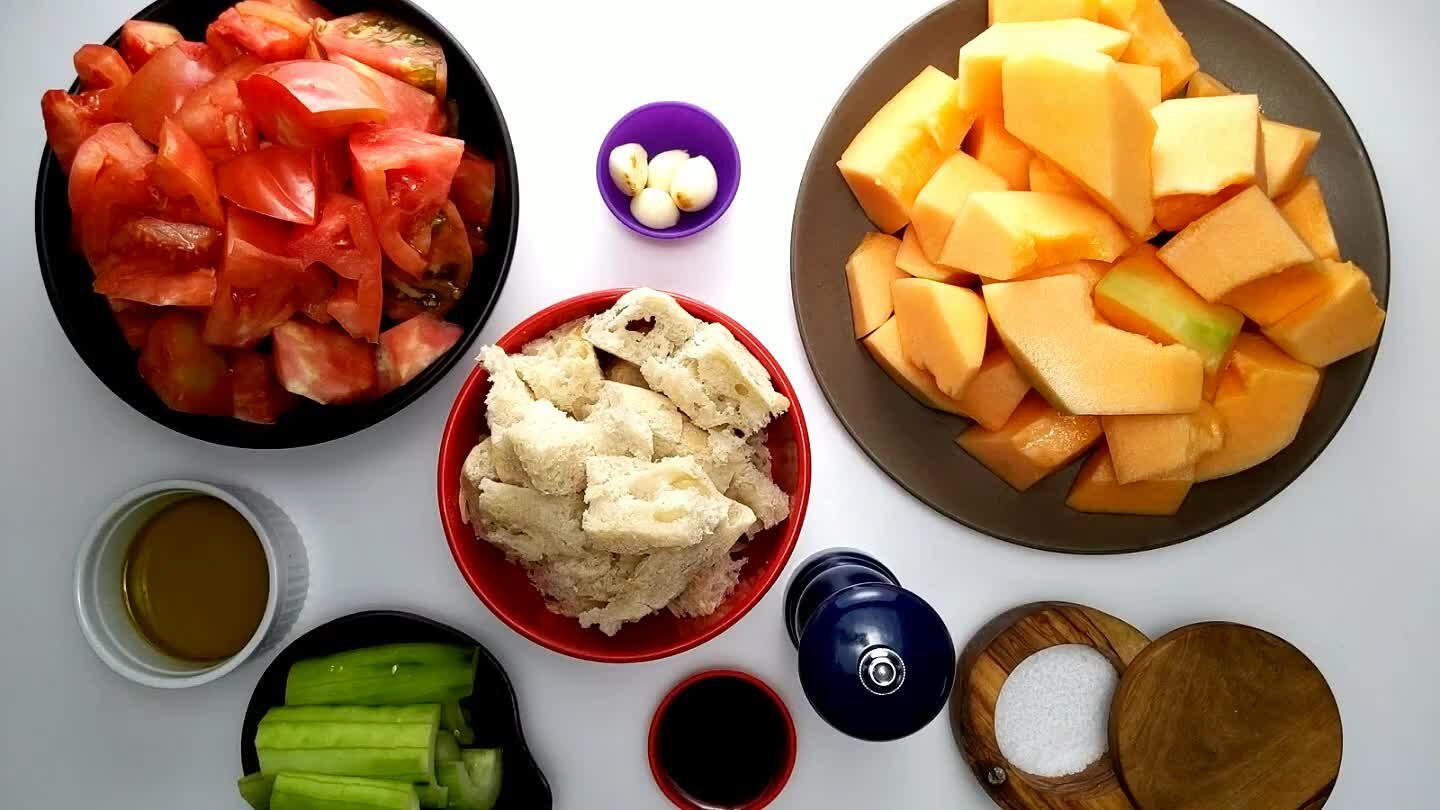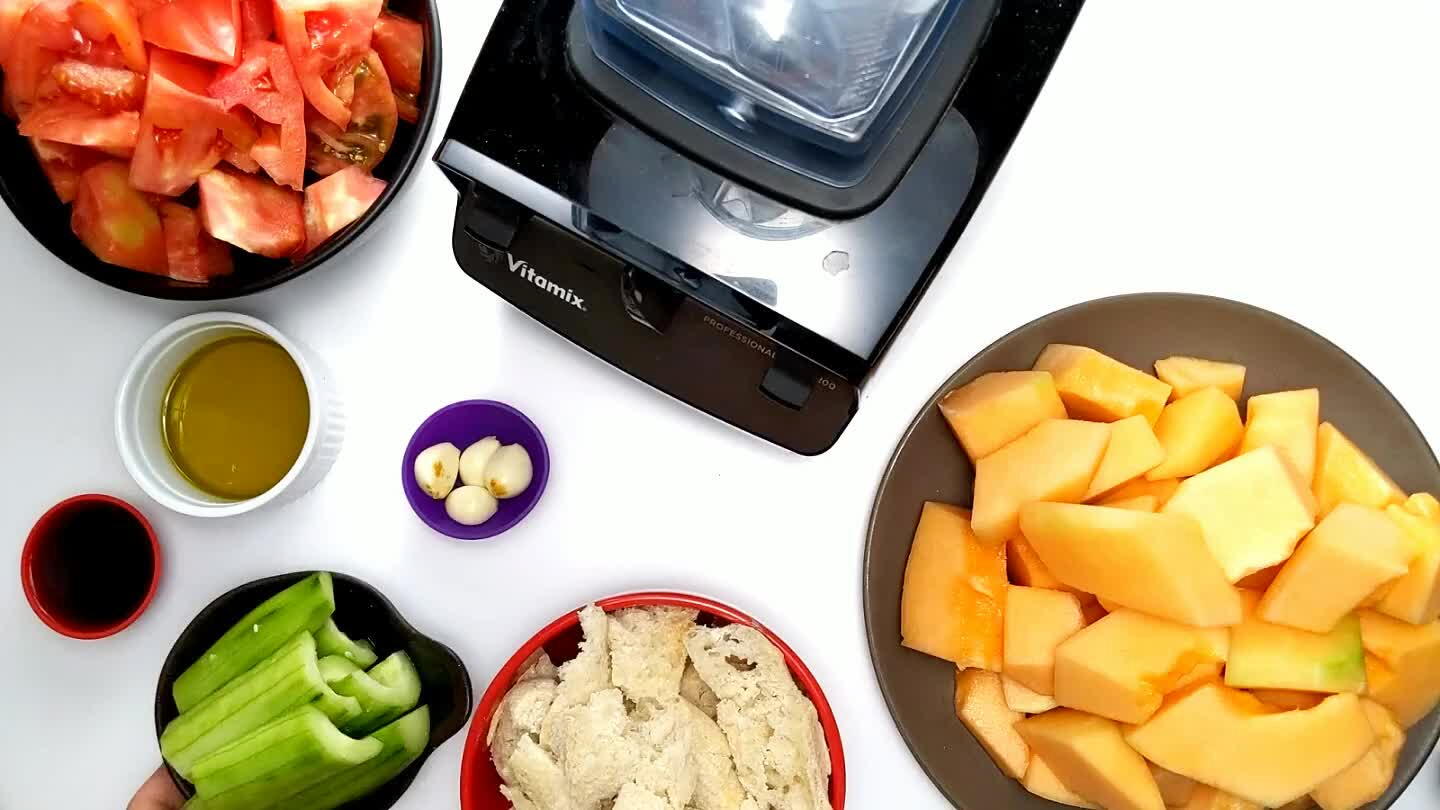 Place the cucumber in your blender. Be aware that, depending on the size of you blender and the size of the batch, you may need to blend in multiple batches and stir together when you do the final seasoning.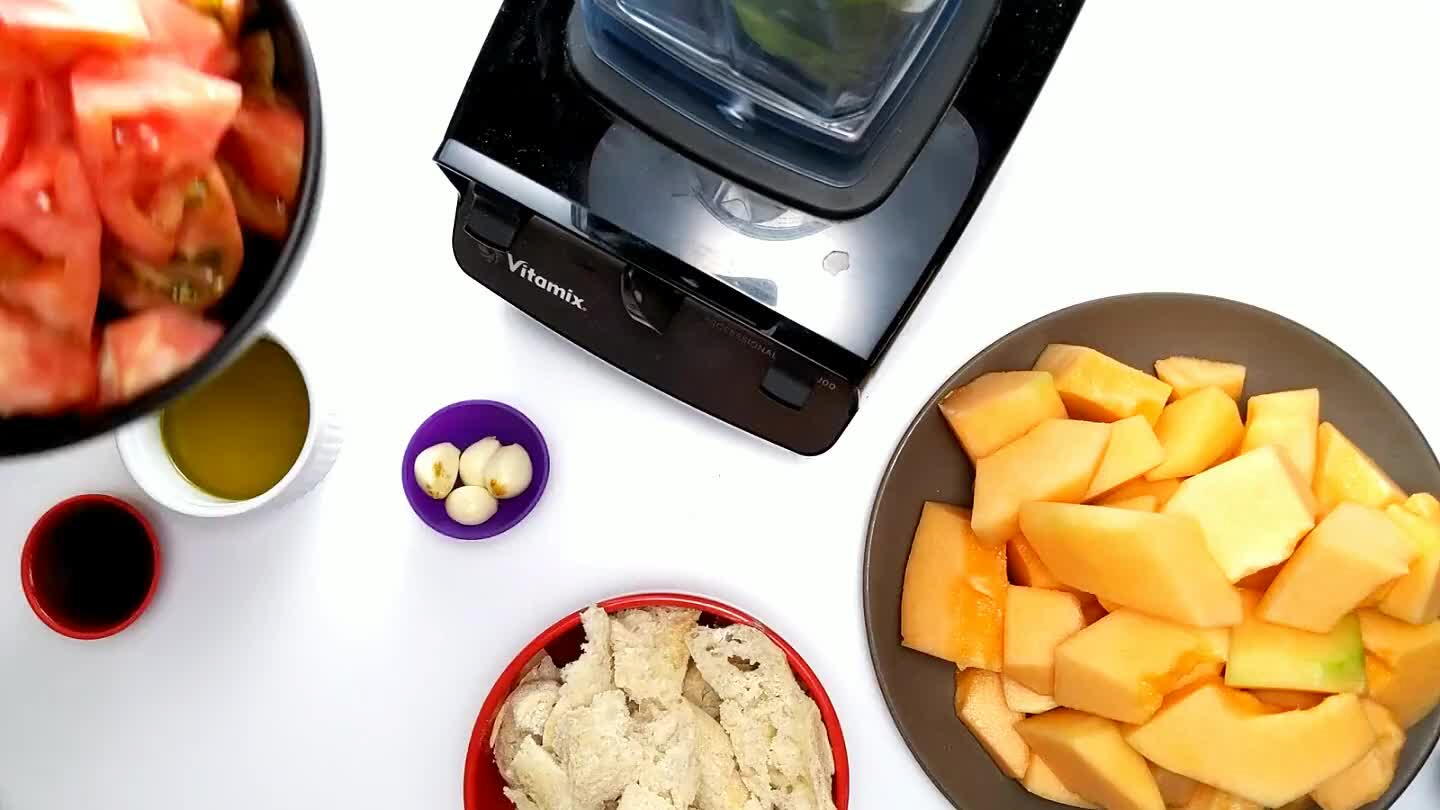 Add the tomato chunks.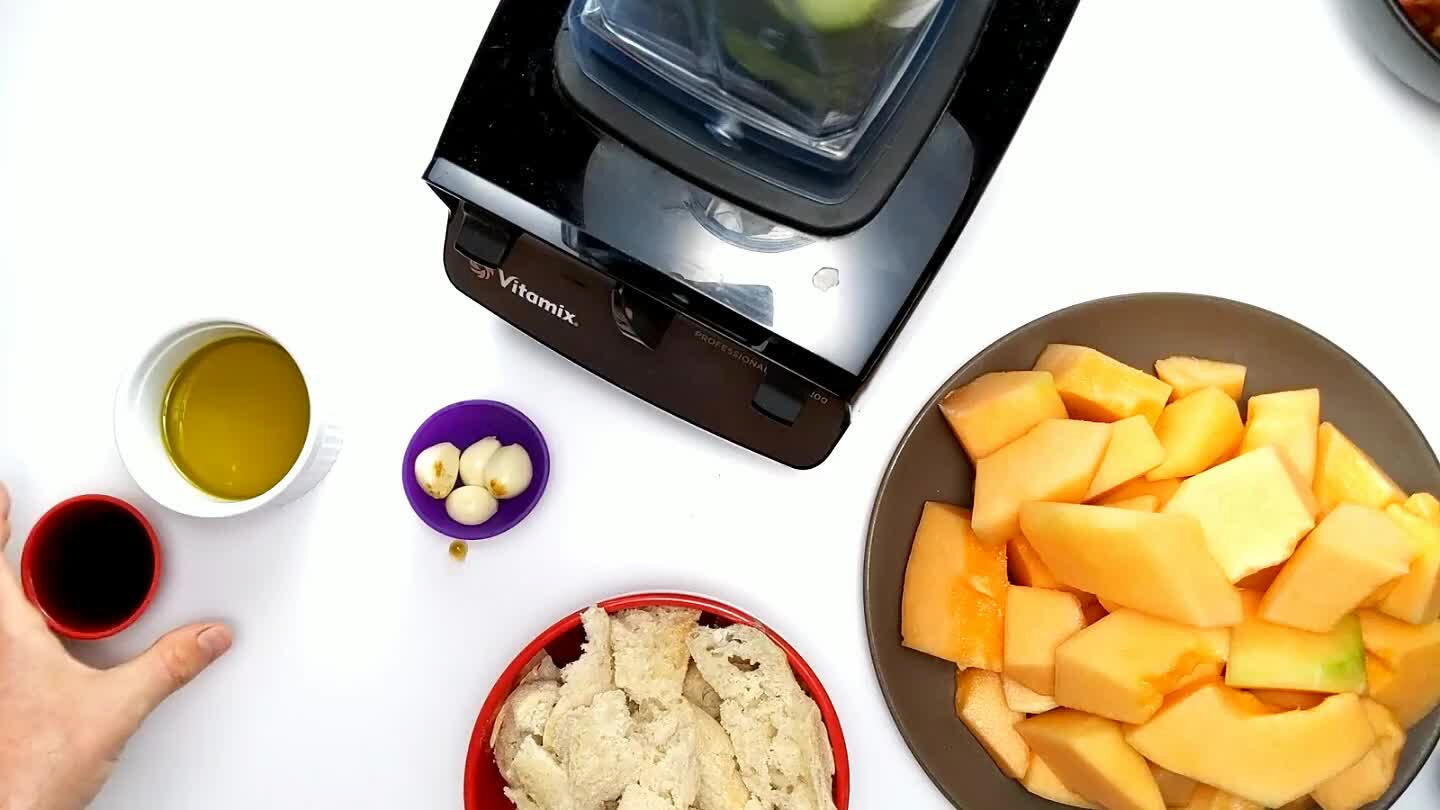 Add the sherry vinegar.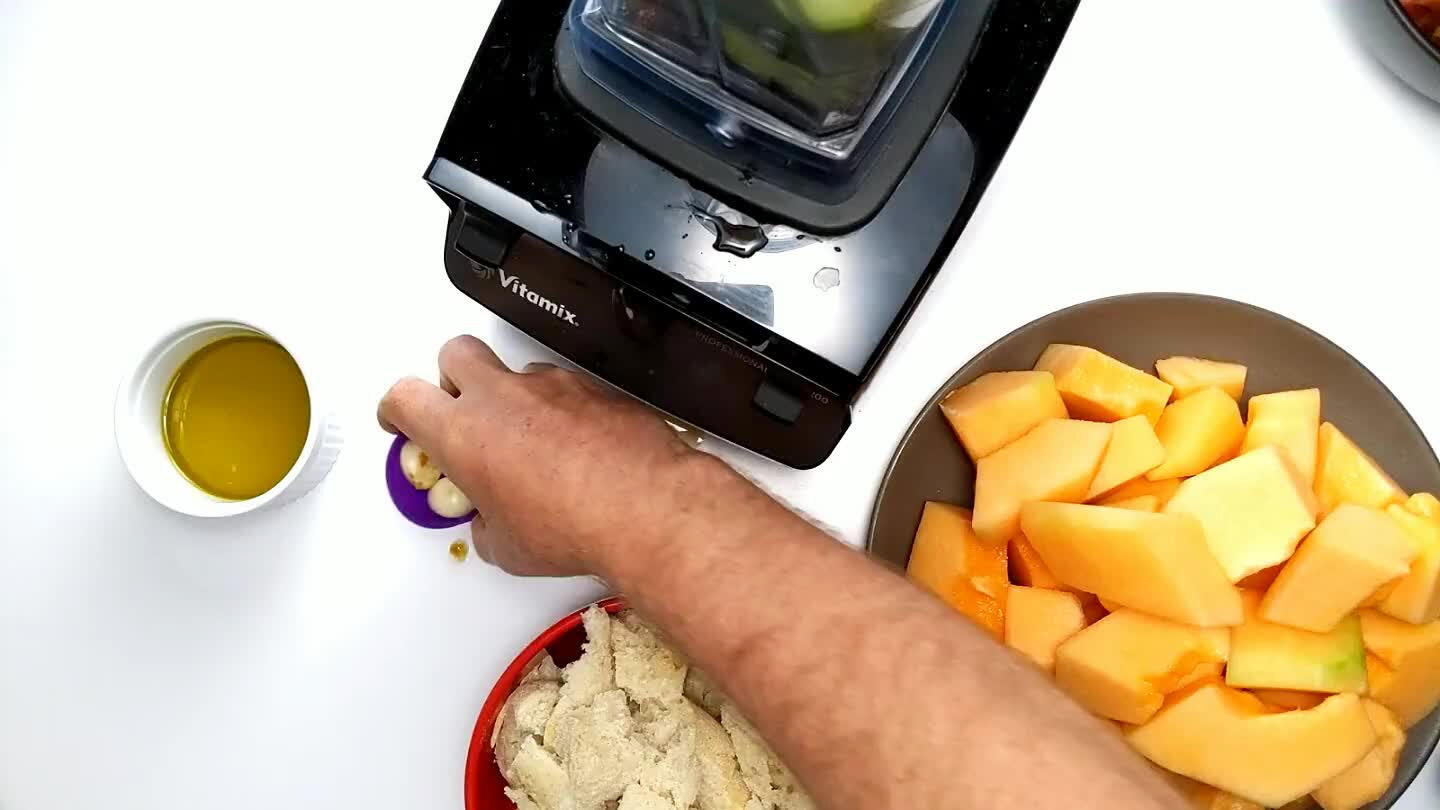 Peel the garlic cloves and toss them in.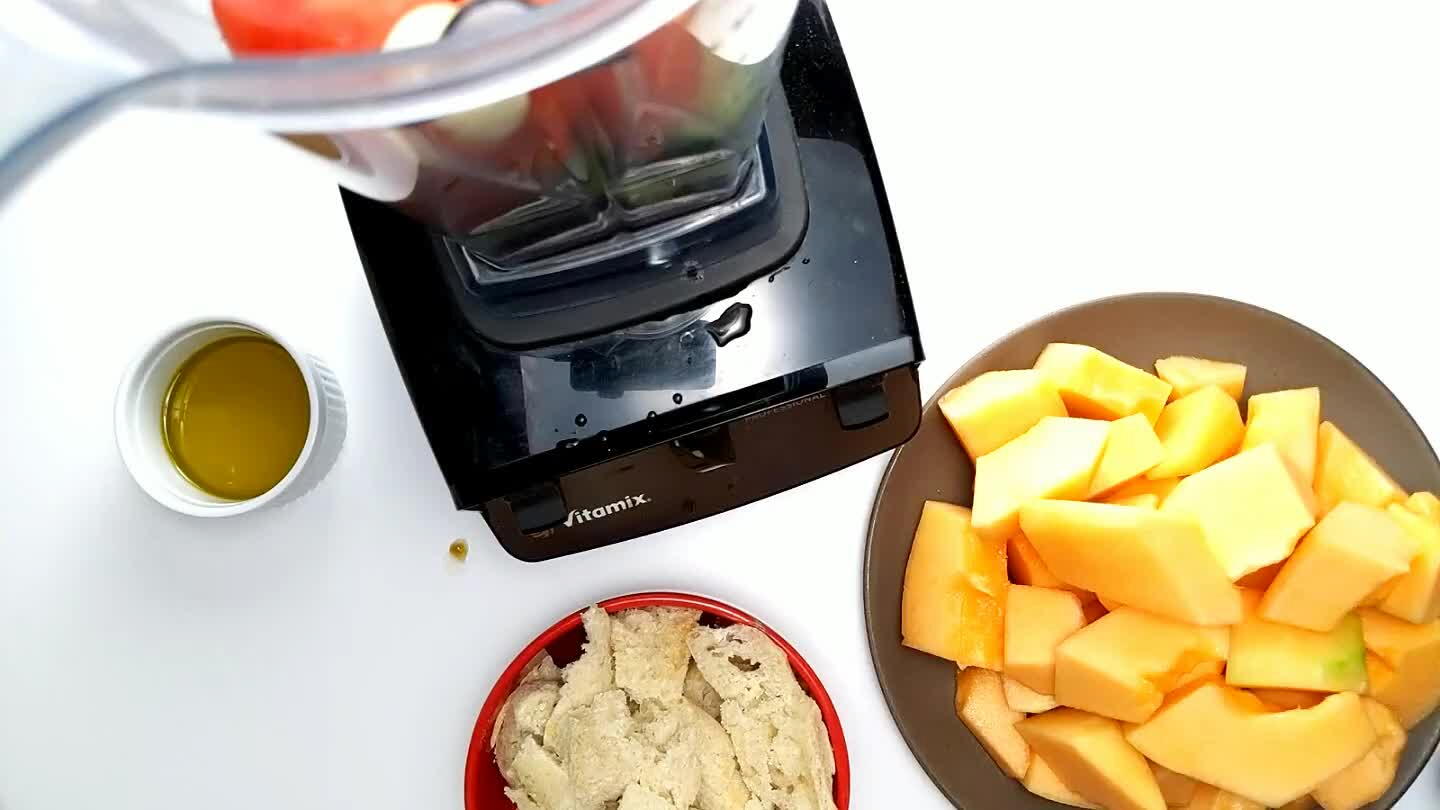 Add the melon wedges.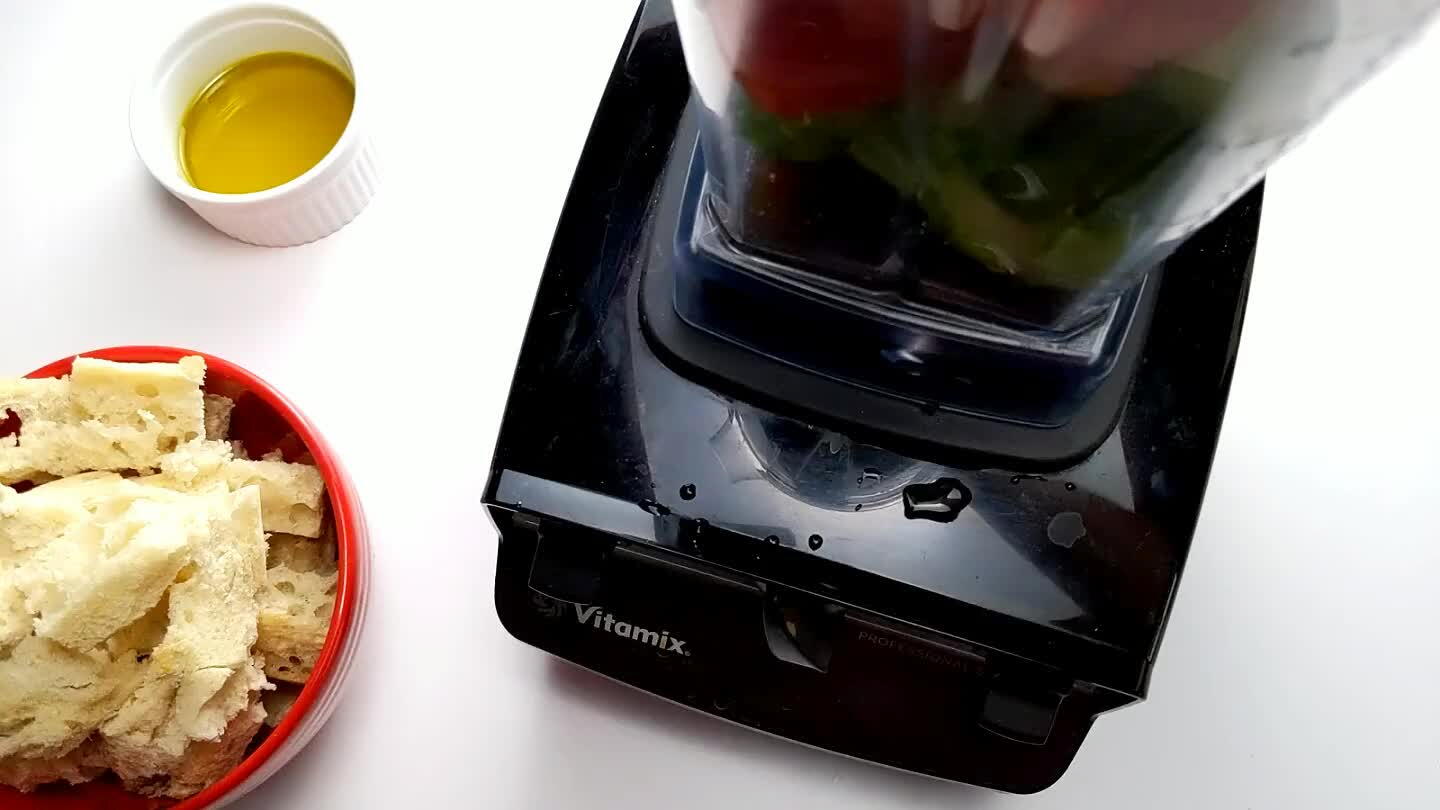 Blend to a smooth puree.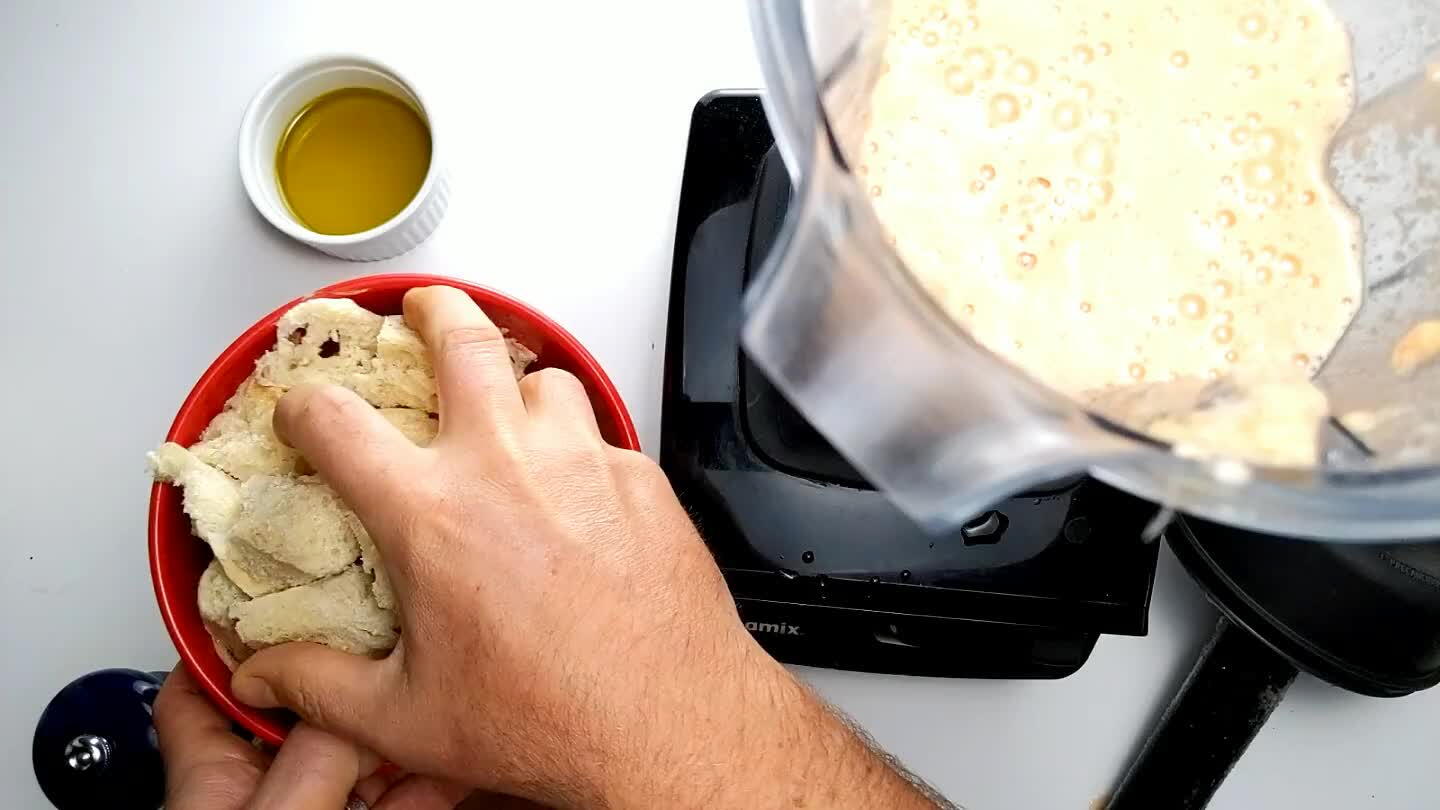 Add the bread chunks. Blend to a smooth puree once more. If you don't have a very powerful blender, you might need to let the bread soak for 5-10 minutes before blending the bread.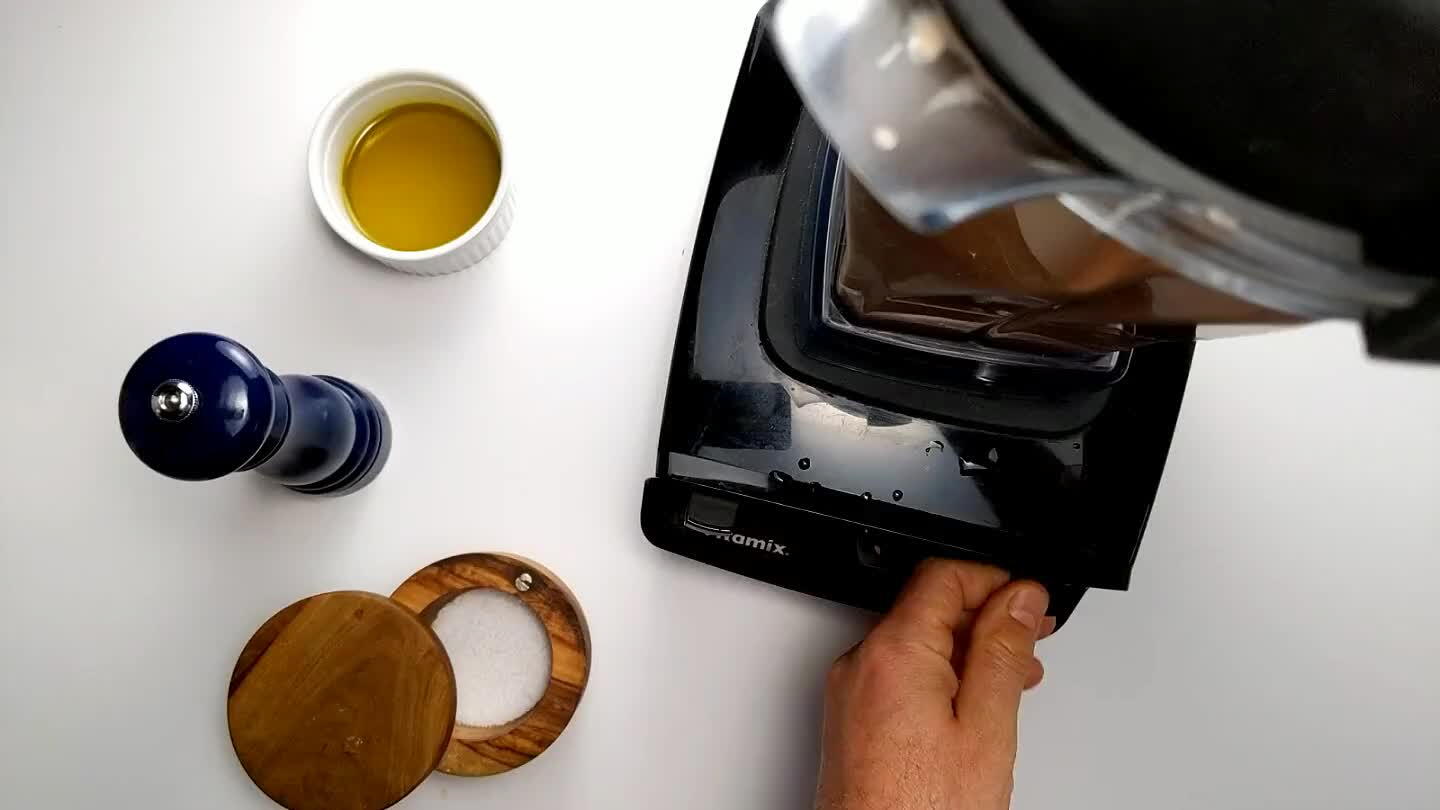 Blend in the olive oil.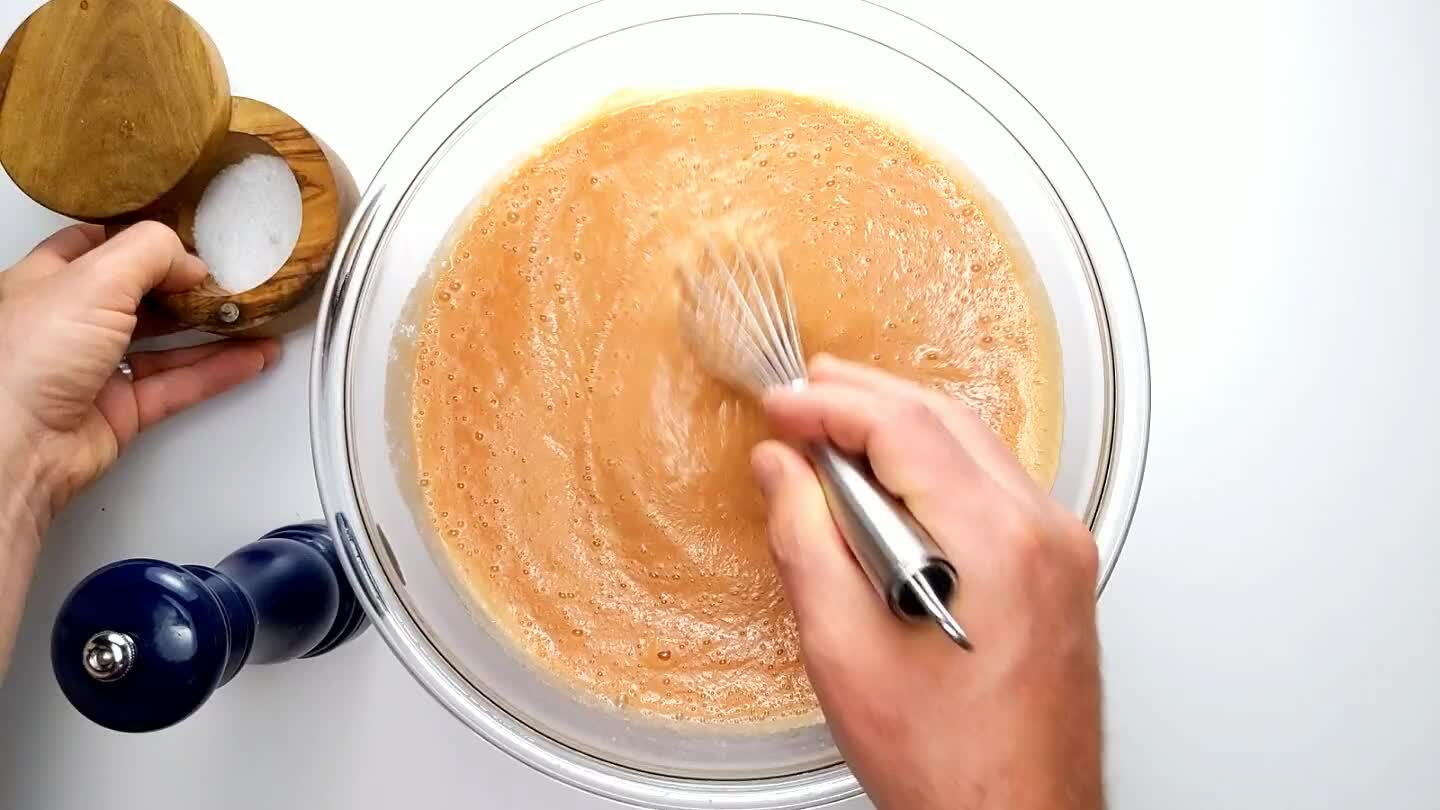 Season with salt and pepper as needed. Feel free to add another splash of sherry vinegar if you think it would be an improvement. Chill before serving.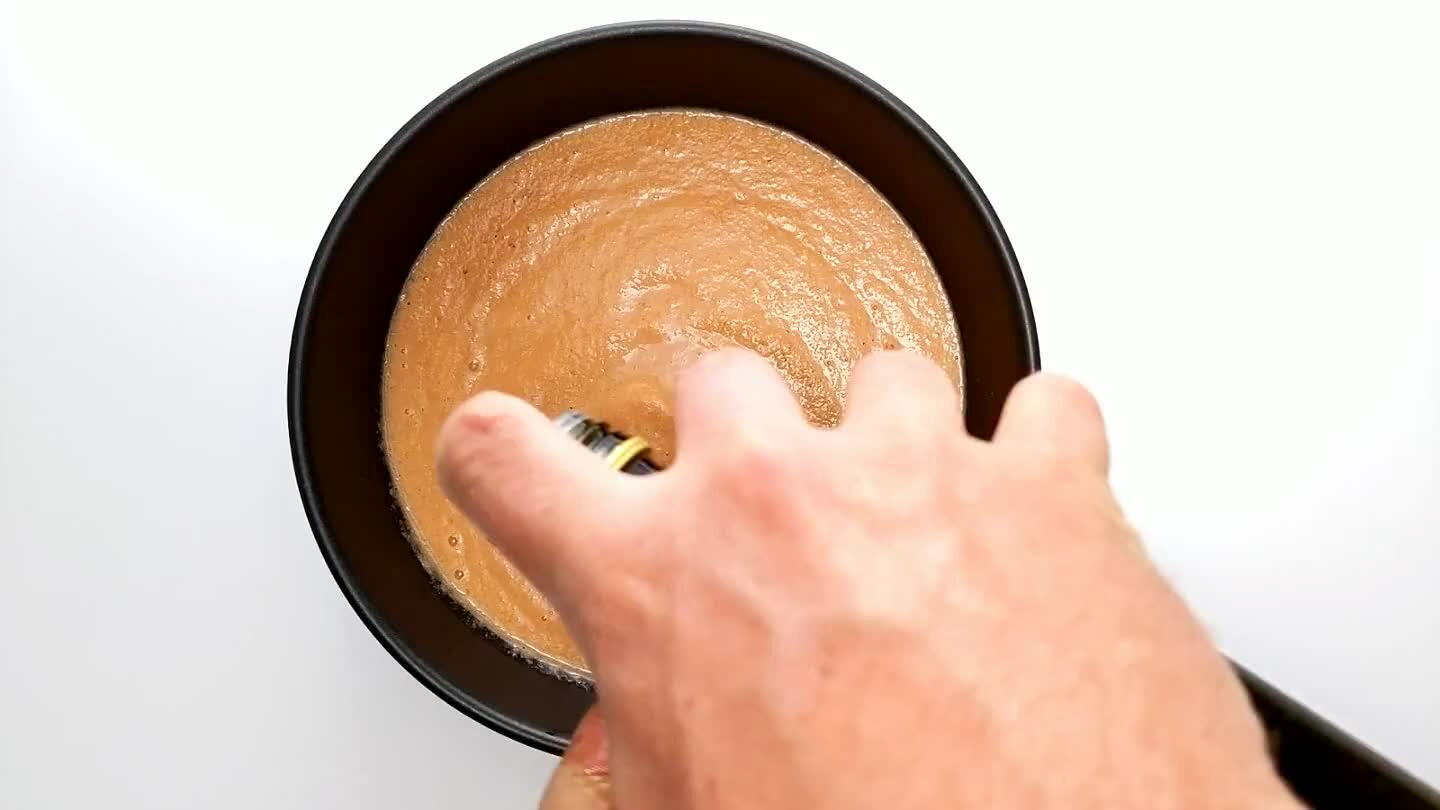 I like to garnish with a little olive oil and pepper. Olive oil usually looks really nice drizzled over the surface of a gazpacho. Depending on what kind of melon you've got, the color will vary quite a bit. This is also really nice served in a small glass for sipping.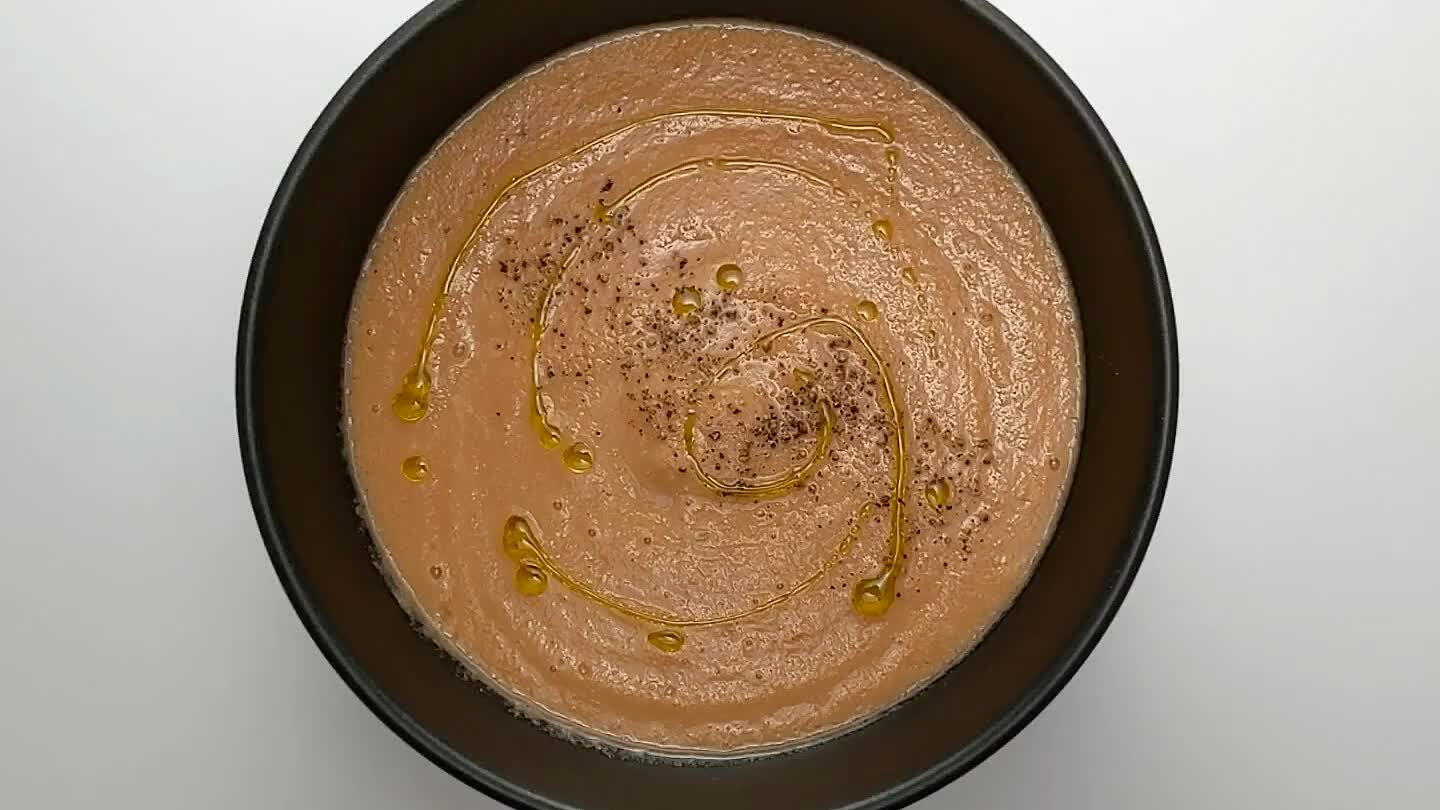 Comments