Orecchiette with Sausage and Sweet Peppers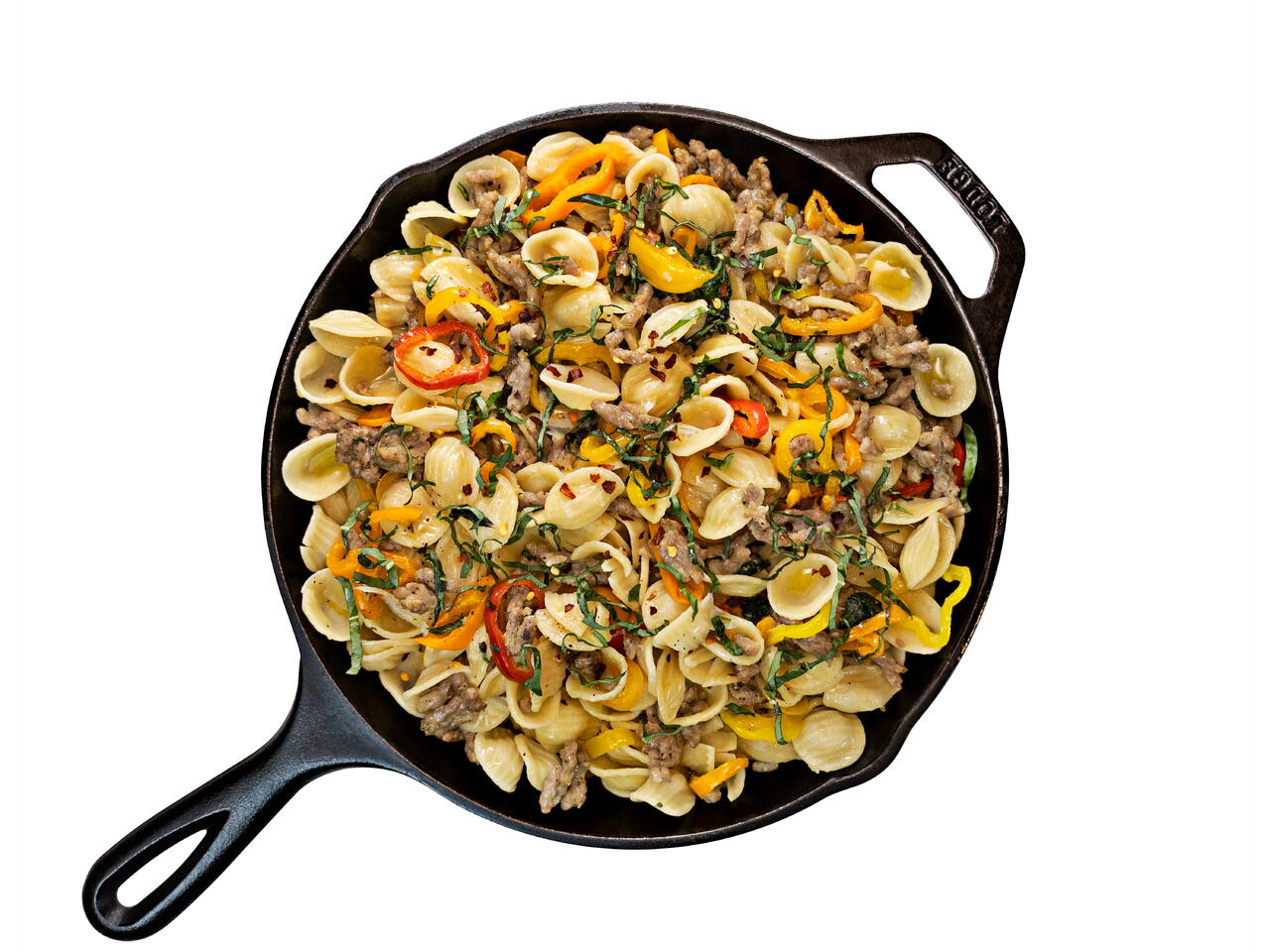 6 portions
25m
Orecchiette with thinly sliced sweet peppers, Italian sausage and torn basil.
What you will need
12 oz Orecchiette
14 oz Italian Sausage
1 lb Sweet Mini Peppers
2 Tbsp Unsalted Butter
2 cloves Garlic
1/2 cup grated Parmesan
1 bunch Basil
(Nutritional facts 212 calories, 14.42 g fat, 18.24 g carbohydrates, 2.84 g protein, 9 mg cholesterol, 209 mg sodium)
How to cook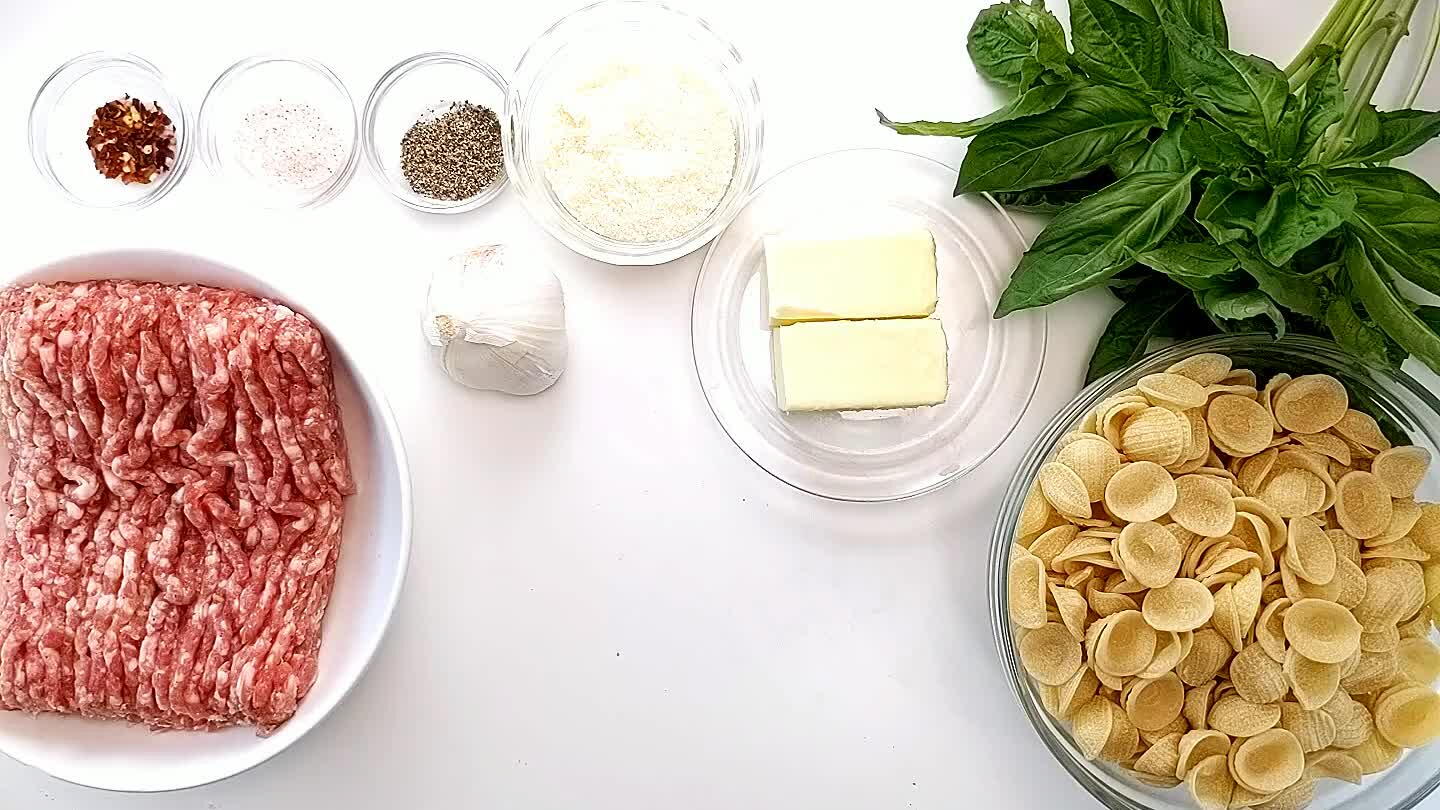 Gather the ingredients.
Boil the orecchiette until tender in salted boiling water, then strain.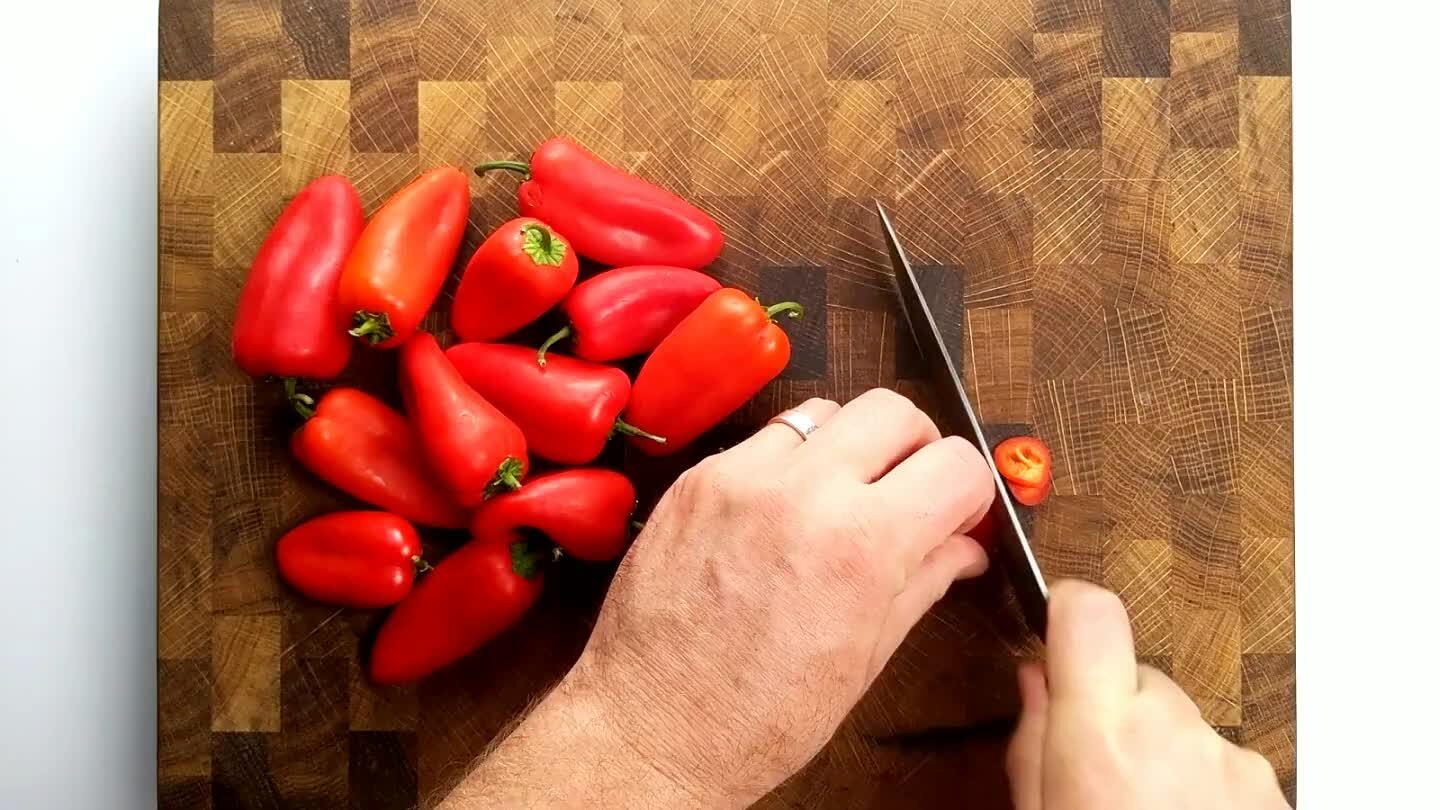 Slice the mini peppers into thin rings.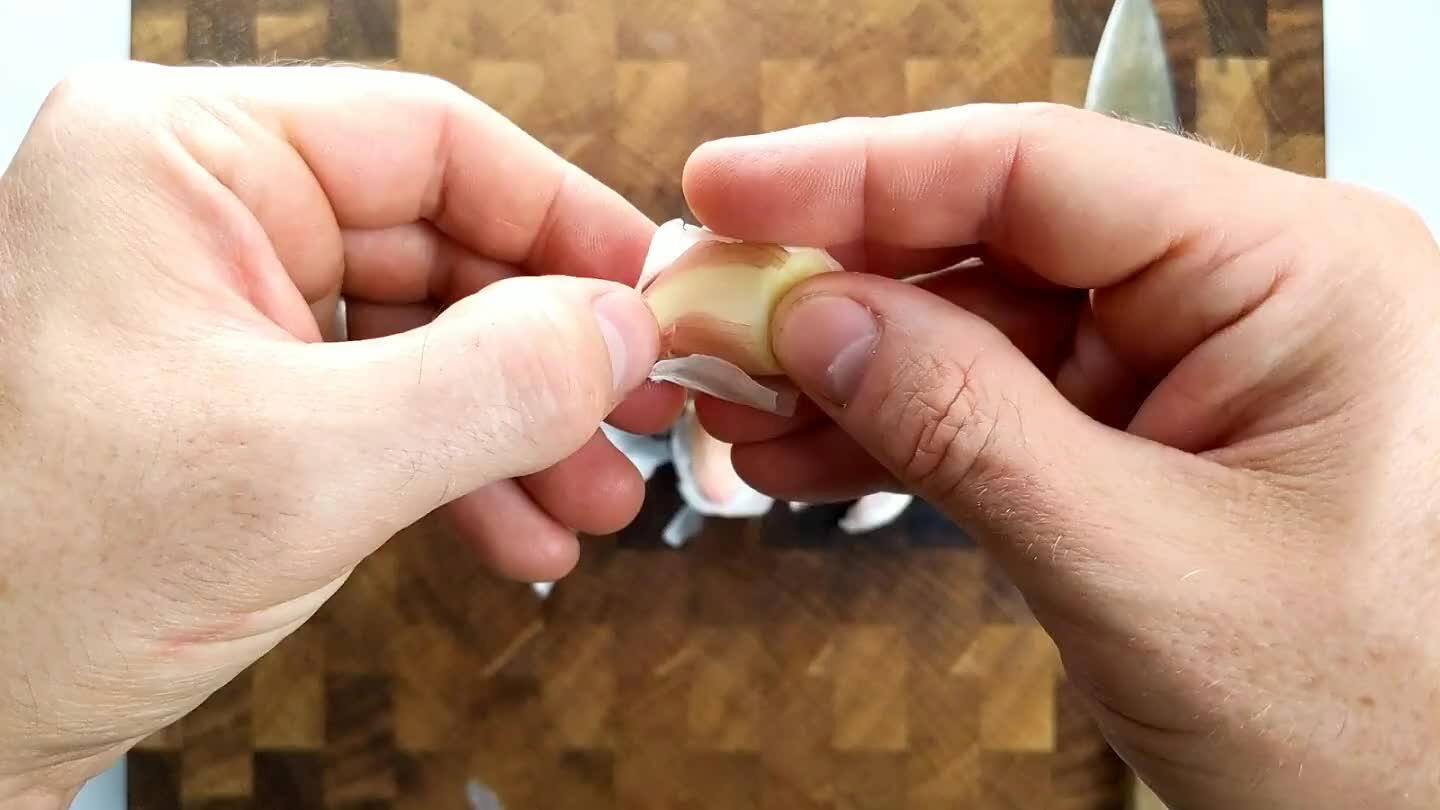 Peel the garlic cloves and crush or grate to a fine paste.
Pick the basil and set aside.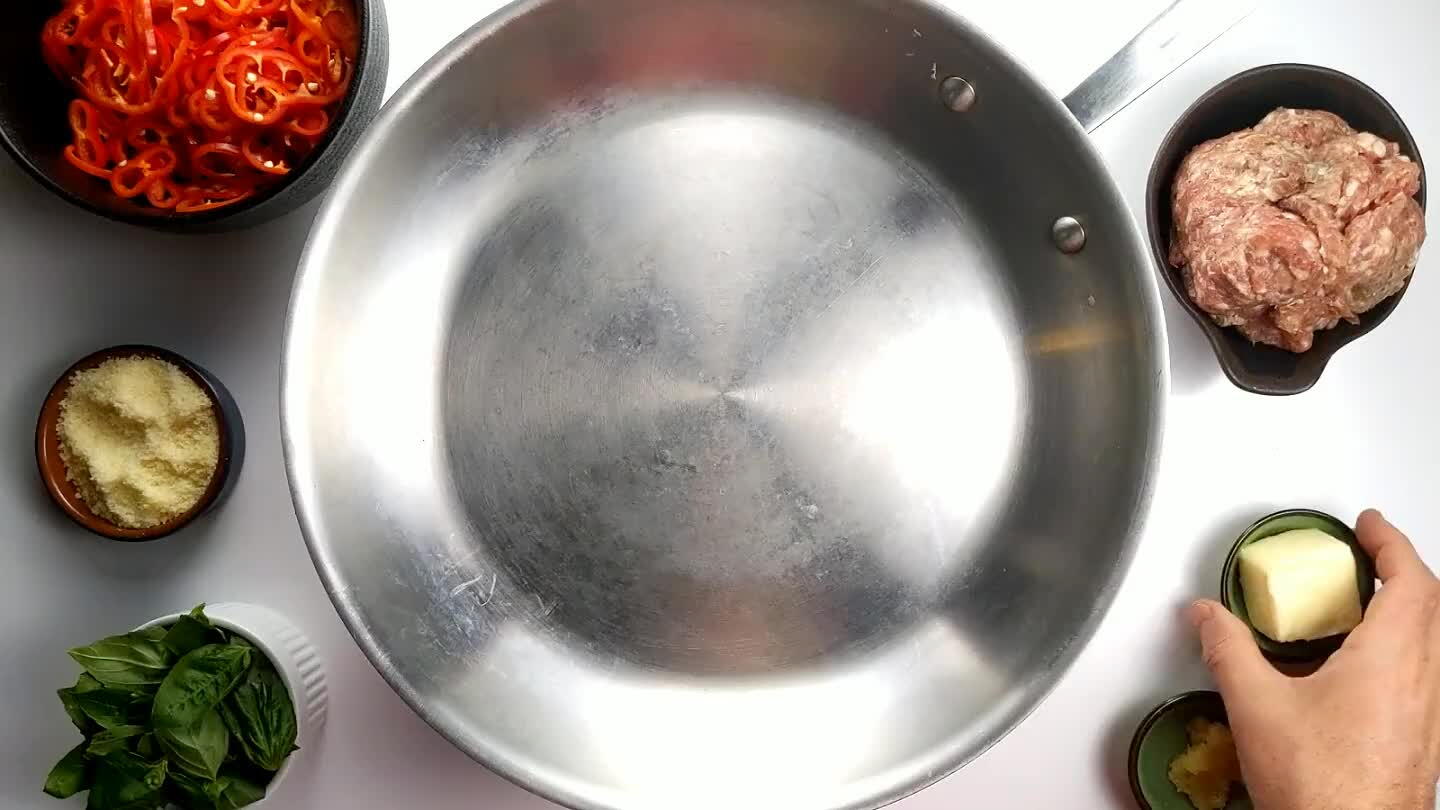 Add the butter to a pan over medium heat.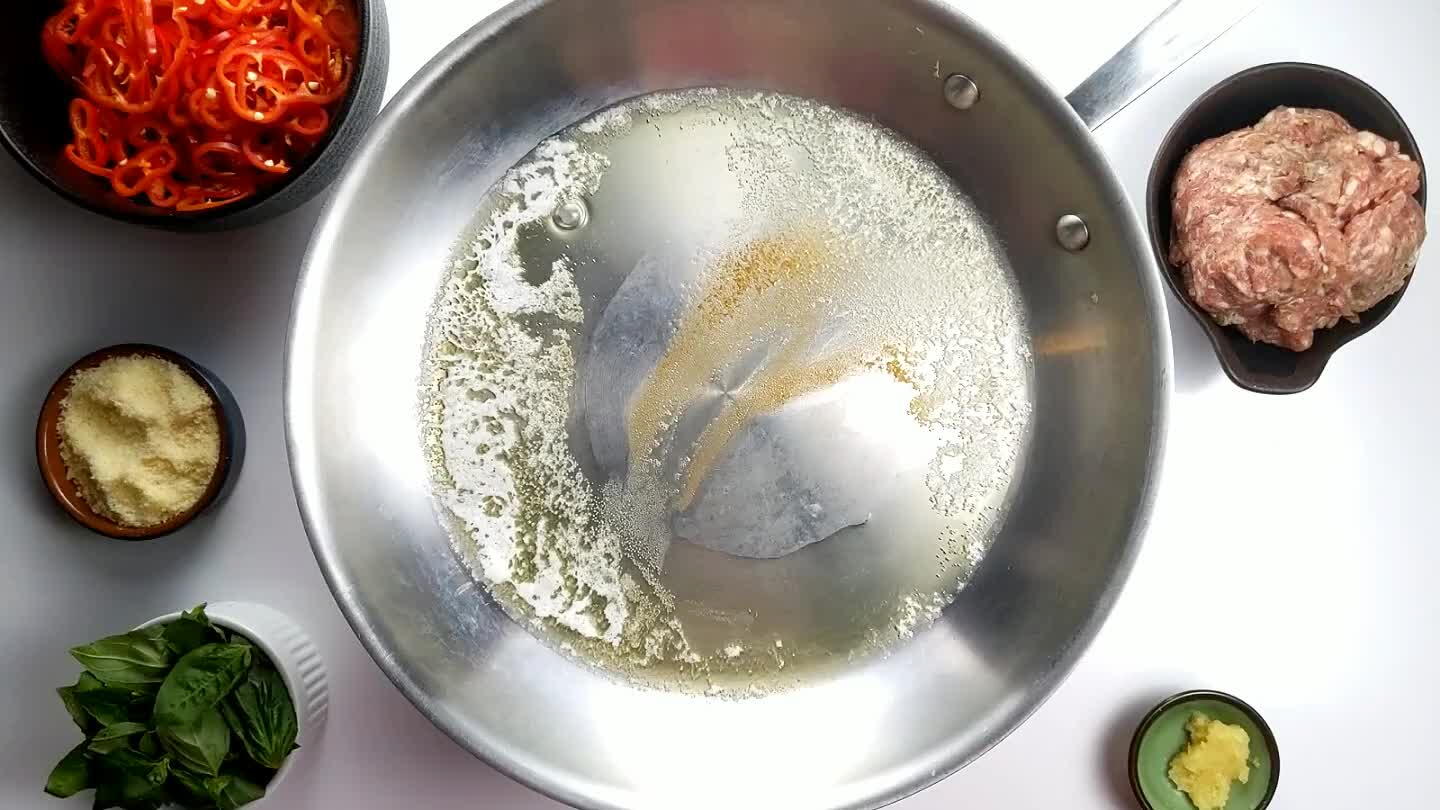 When the butter is hot enough to begin to bubble, toss in the sliced peppers. Stir over medium heat until the peppers start to brown slightly and get tender.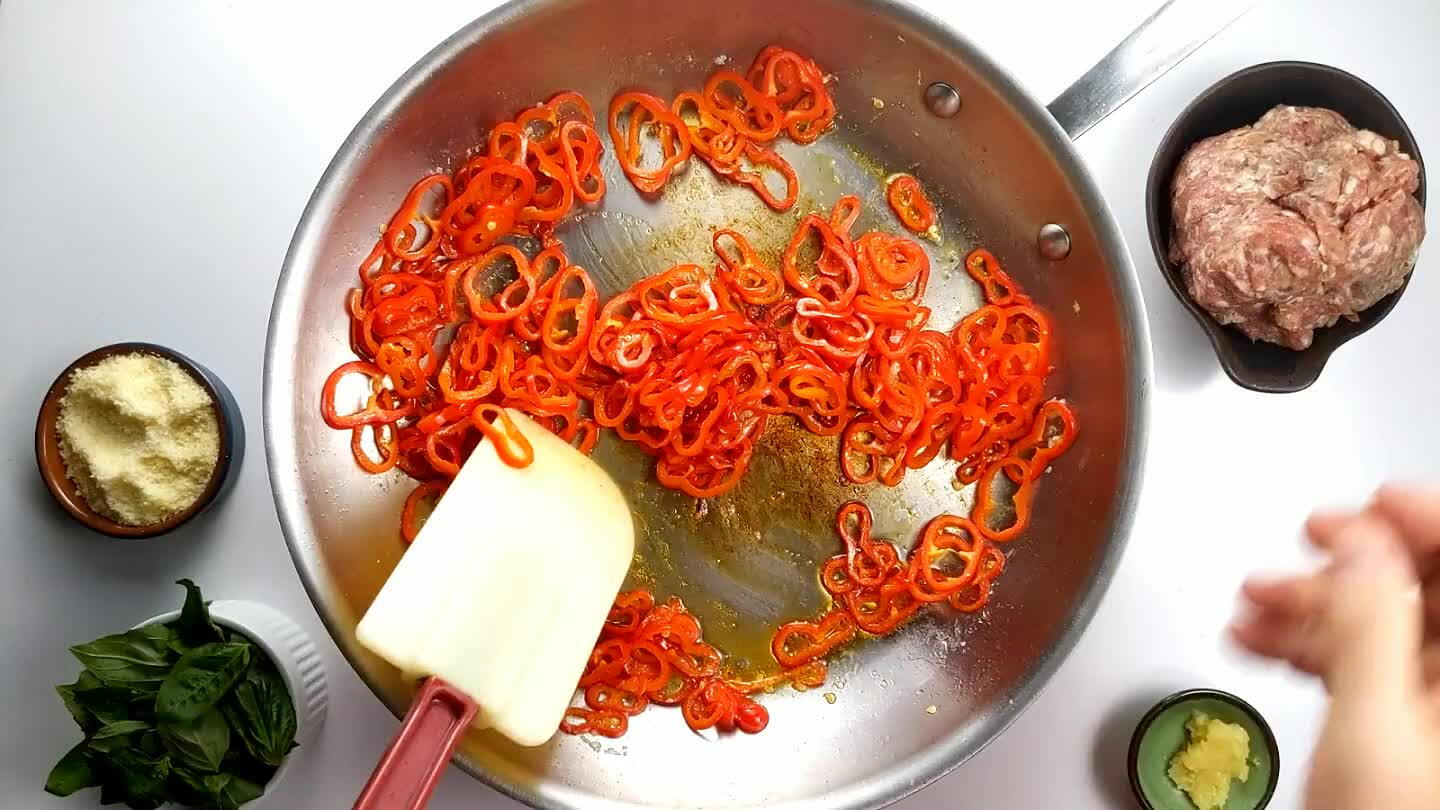 Add the Italian Sausage. Break it apart and brown the sausage through.
Add the crushed garlic and stir it into the grease from the rendered sausage to toast.
As soon as you can smell the strong aroma of garlic, add the orecchiette.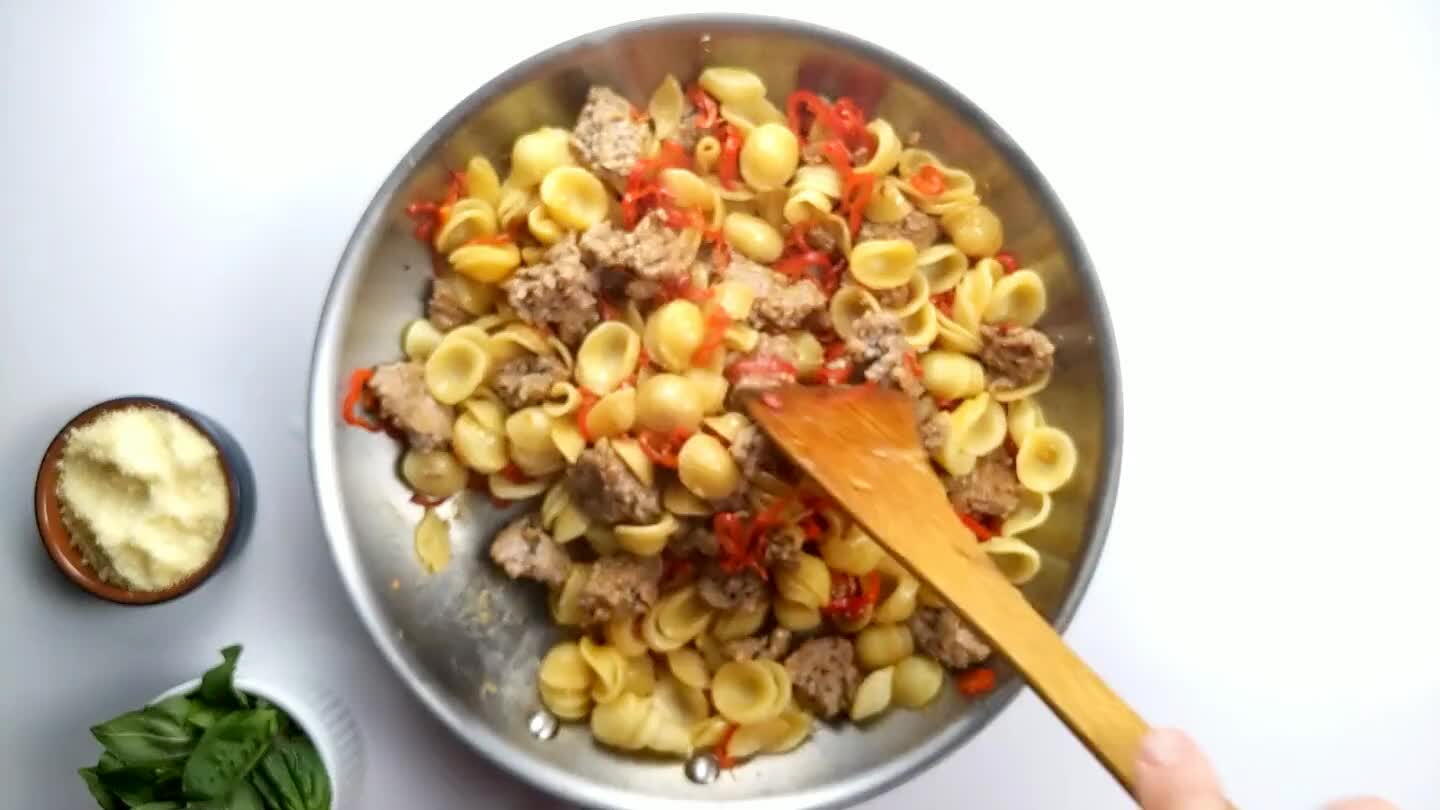 Toss in the parmesan.
Tear the basil and toss it into the pasta.