Creamy Pesto Pasta with Tomatoes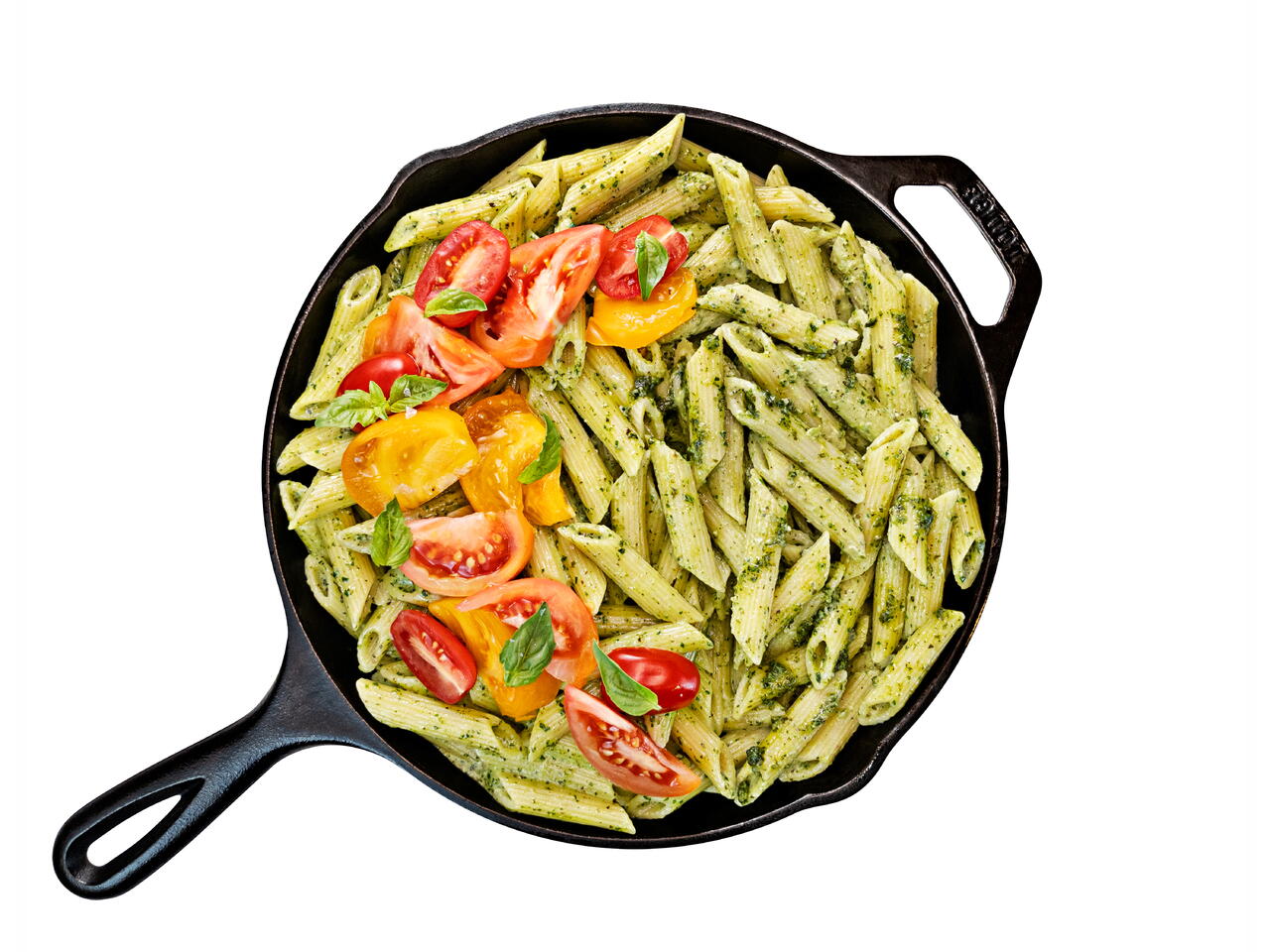 What you will need
1 lb Penne
2 Slicing Tomatoes
1 cups Heavy Cream
6 oz Pesto
Salt, as needed
Black Pepper, as needed
Parmesan, optional
(Nutritional facts 237 calories, 19.47 g fat, 10.84 g carbohydrates, 5.13 g protein, 34 mg cholesterol, 449 mg sodium)
How to cook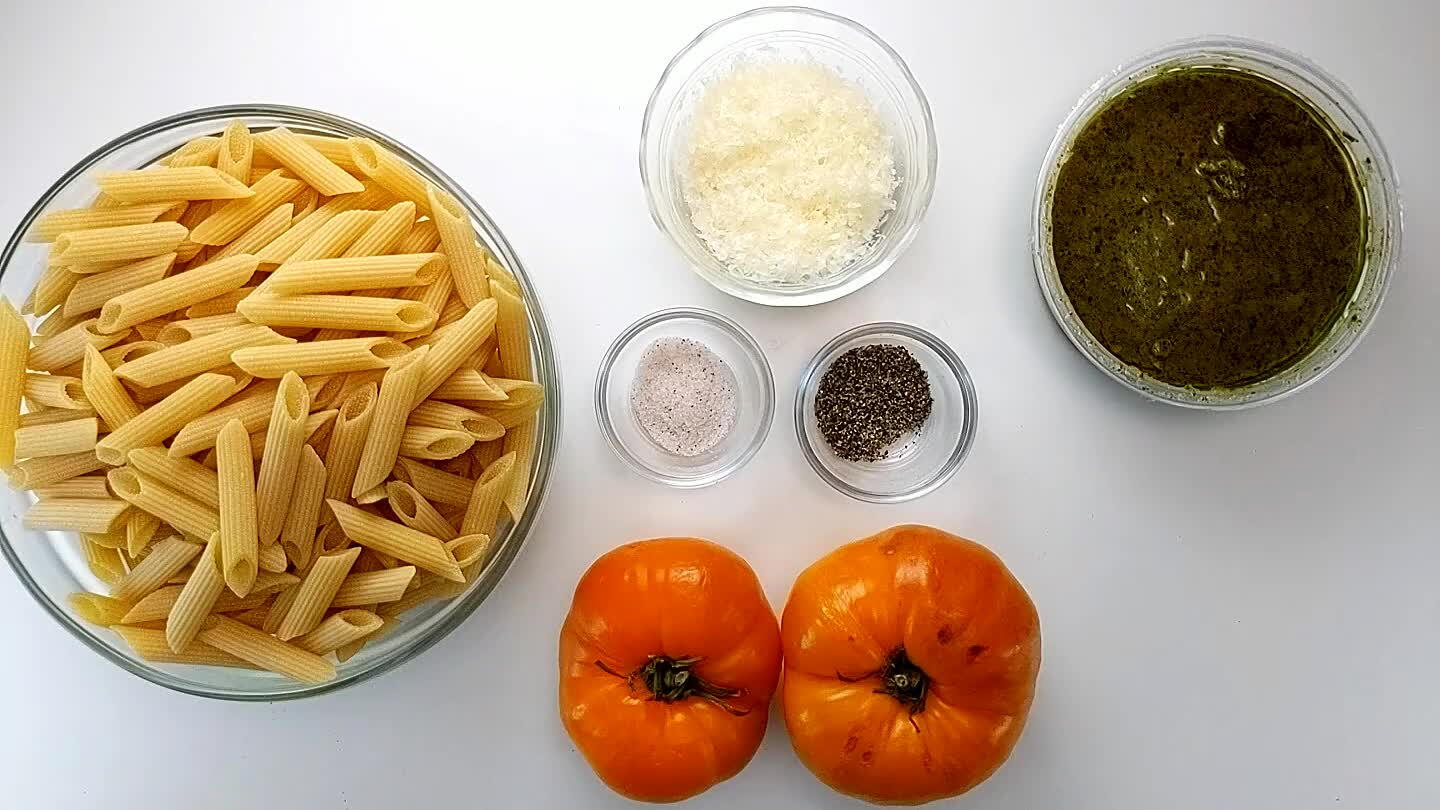 Gather and portion ingredients.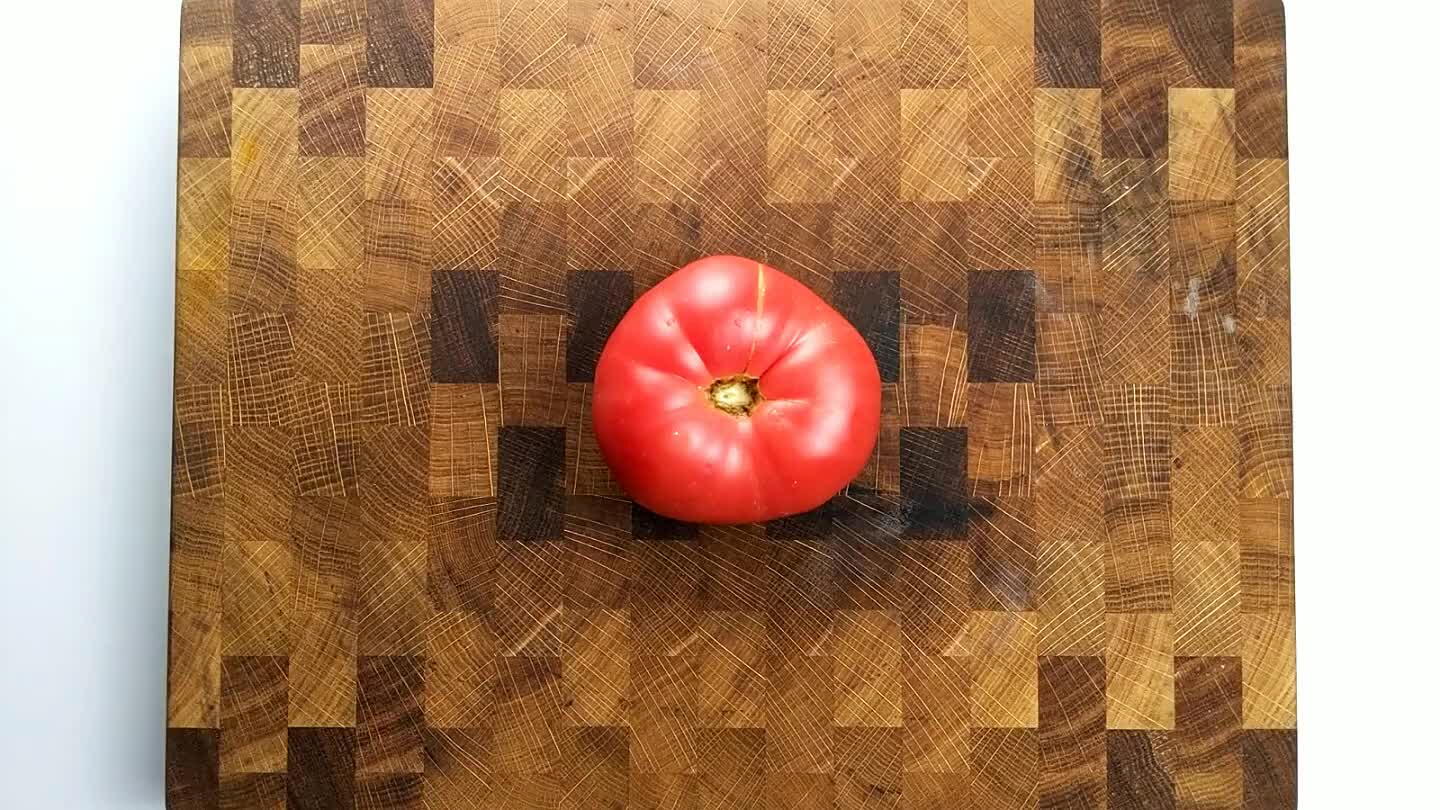 Remove the tomato core and chop to bite-sized pieces.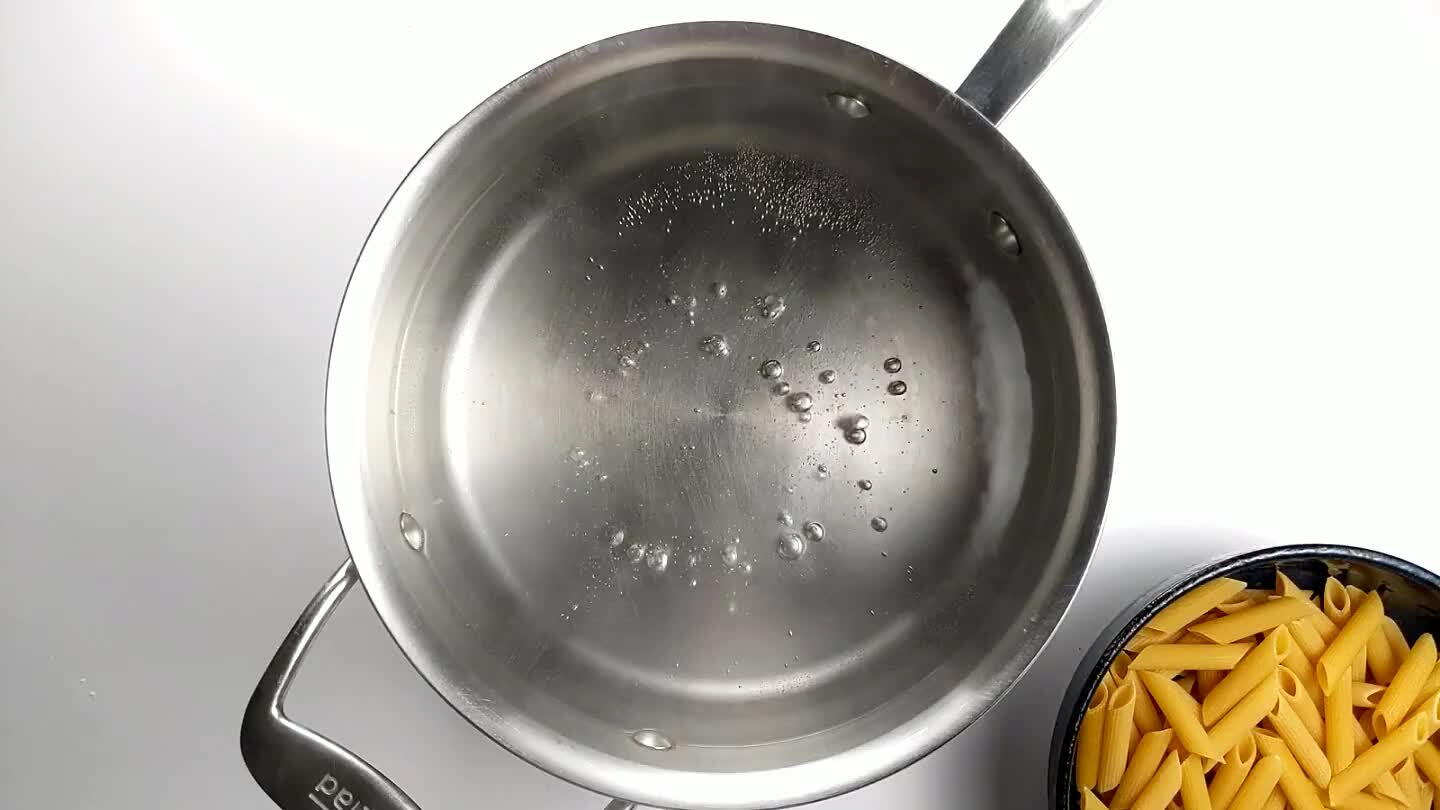 Bring a pot of salted water to a rolling boil. Add the penne. Boil until nearly tender, then strain.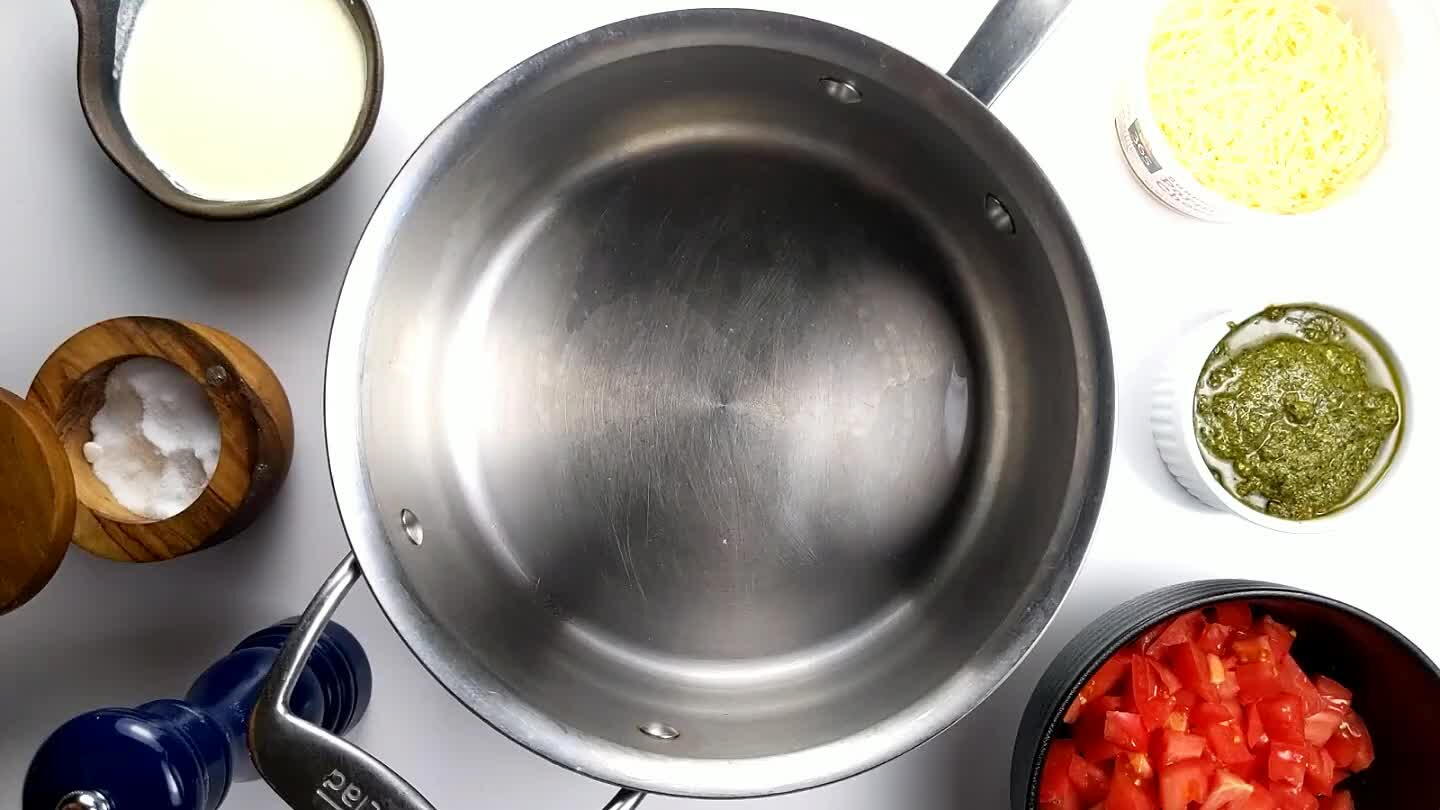 Warm the heavy cream in the sauce pot over medium heat.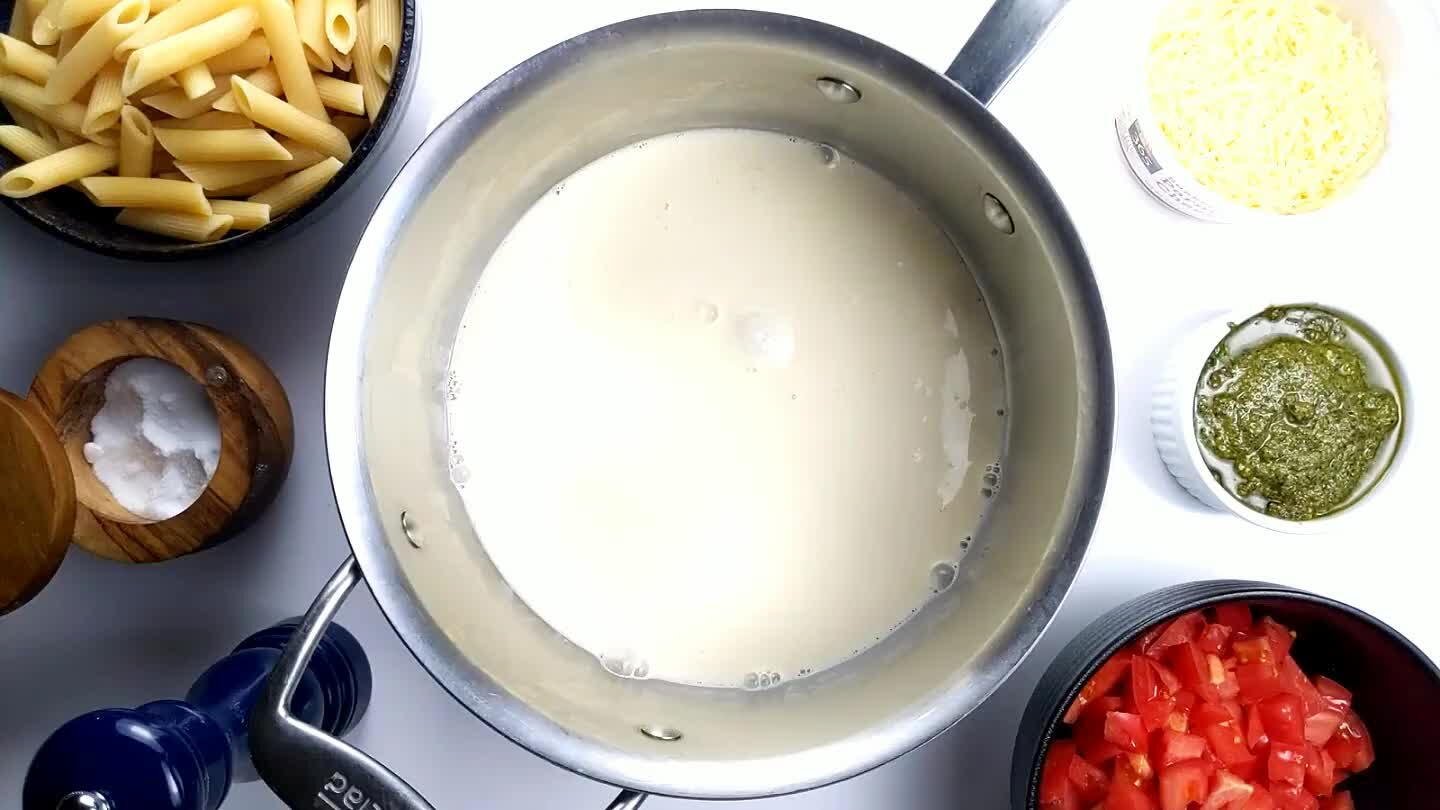 Stir in the cooked penne. Simmer briefly to reduce the cream and finish cooking the penne. Remove from heat.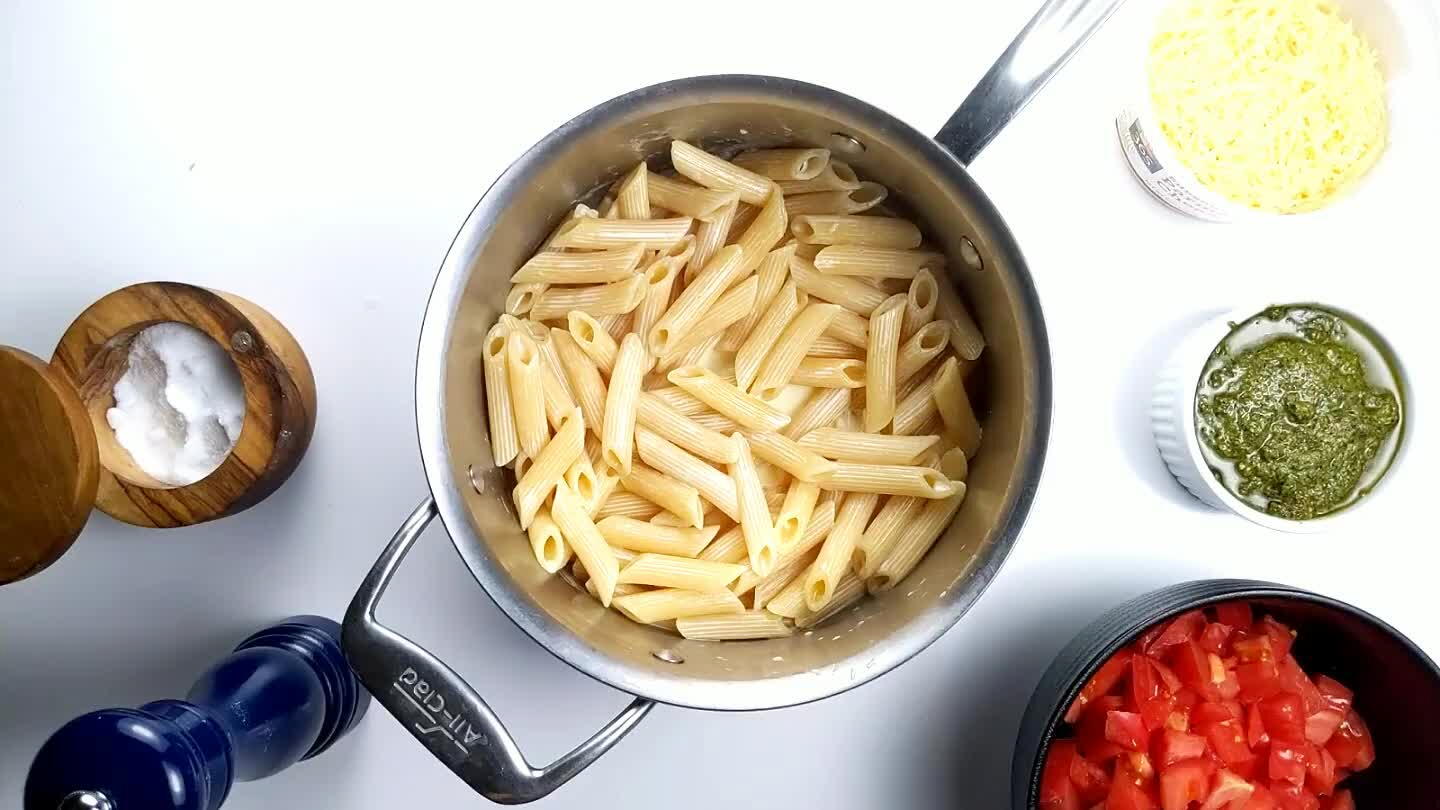 Fold in the pesto as the pot cools. Too much heat can really muddy the flavors of the pesto and the tomatoes in this dish.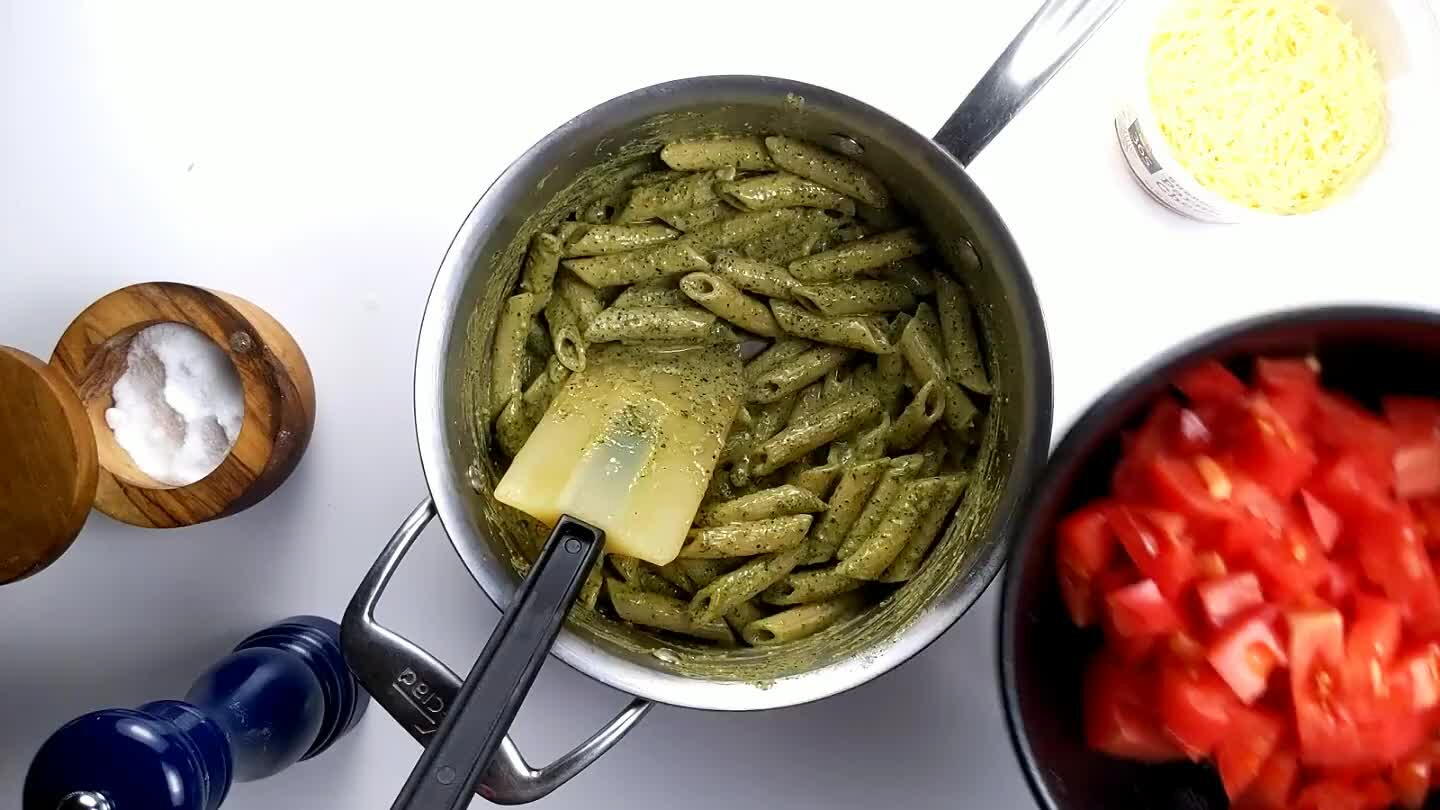 Add the tomatoes. Fold them in with a spatula.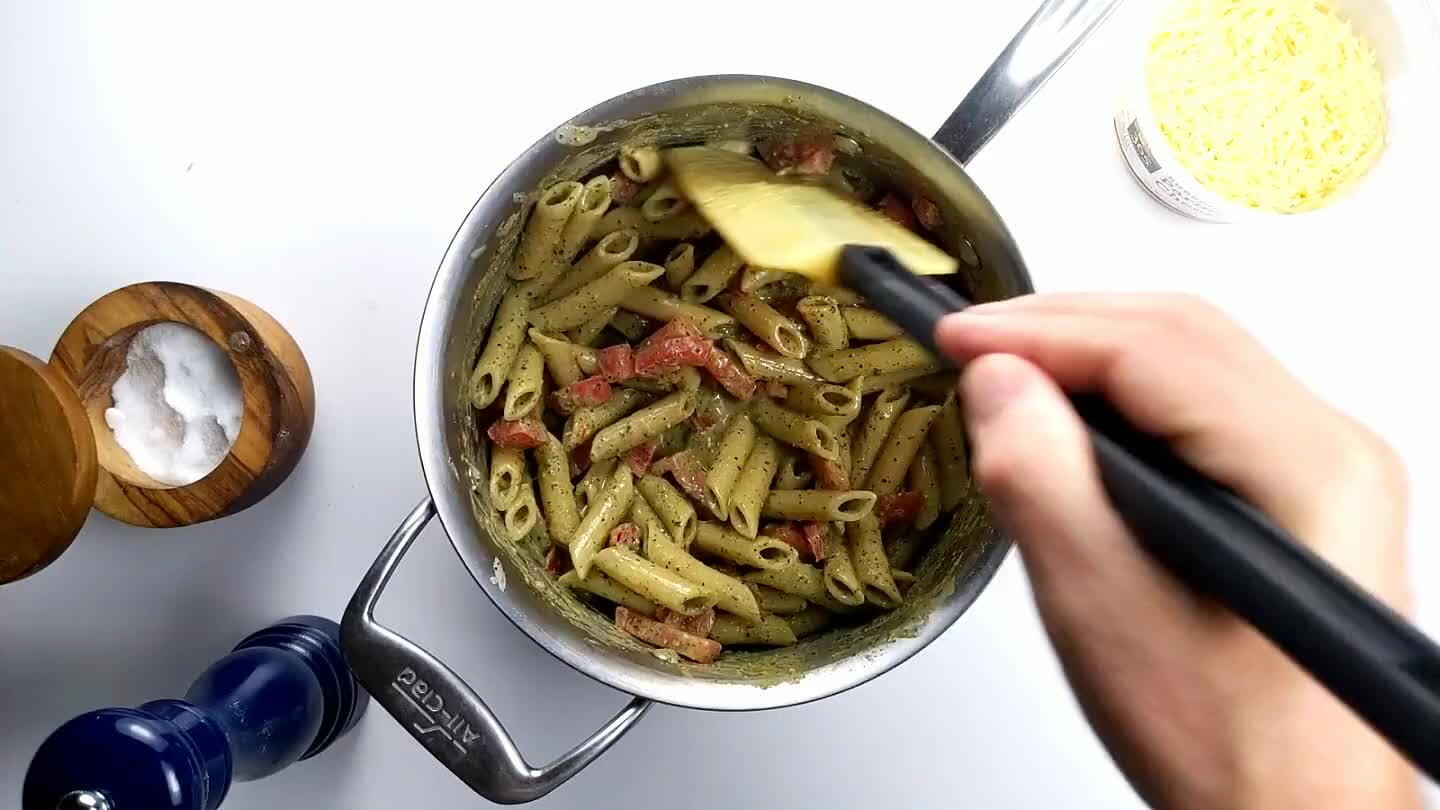 Add salt and pepper as needed.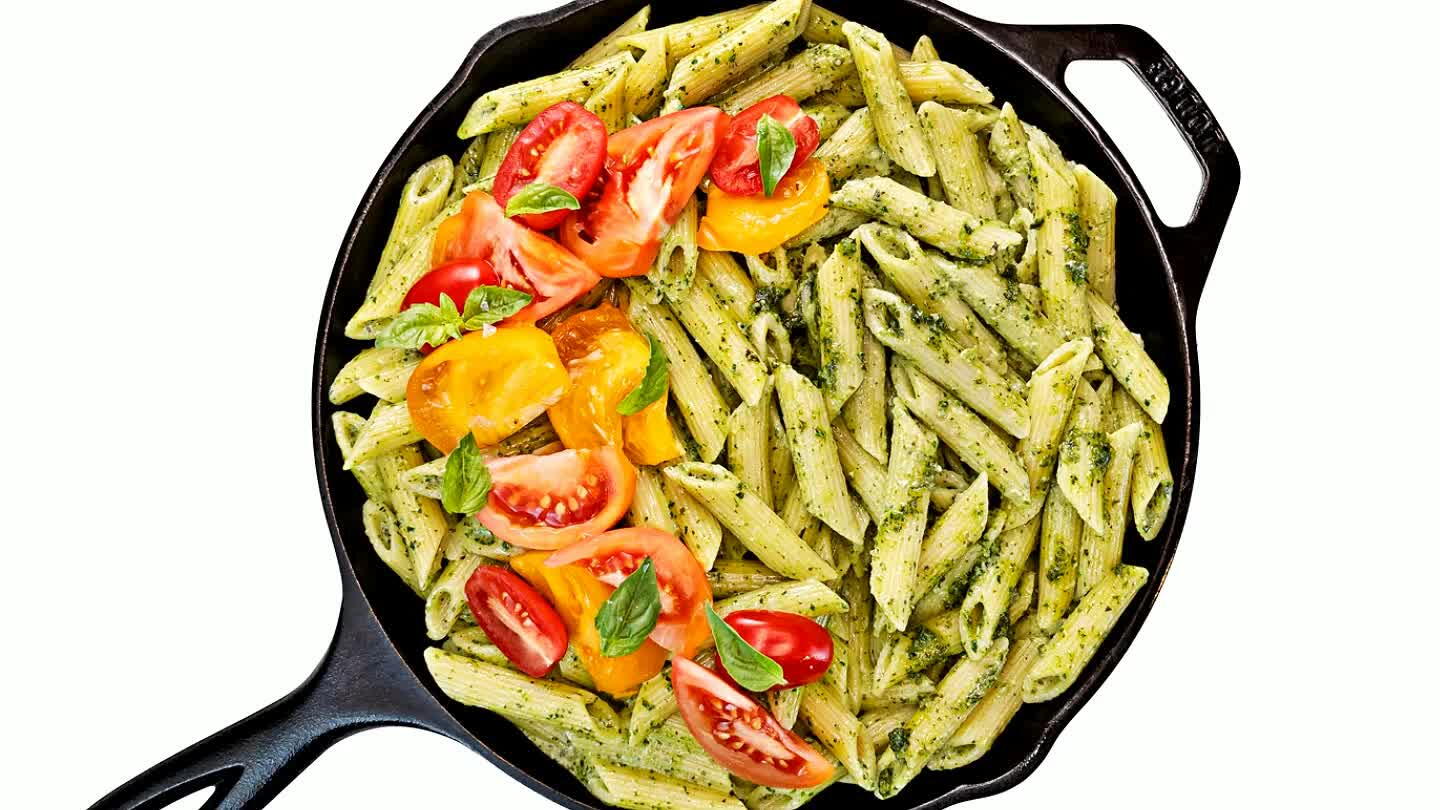 Top with basil, parmesan, and more tomatoes as you like!