Pan Fried Garlic Chicken Breast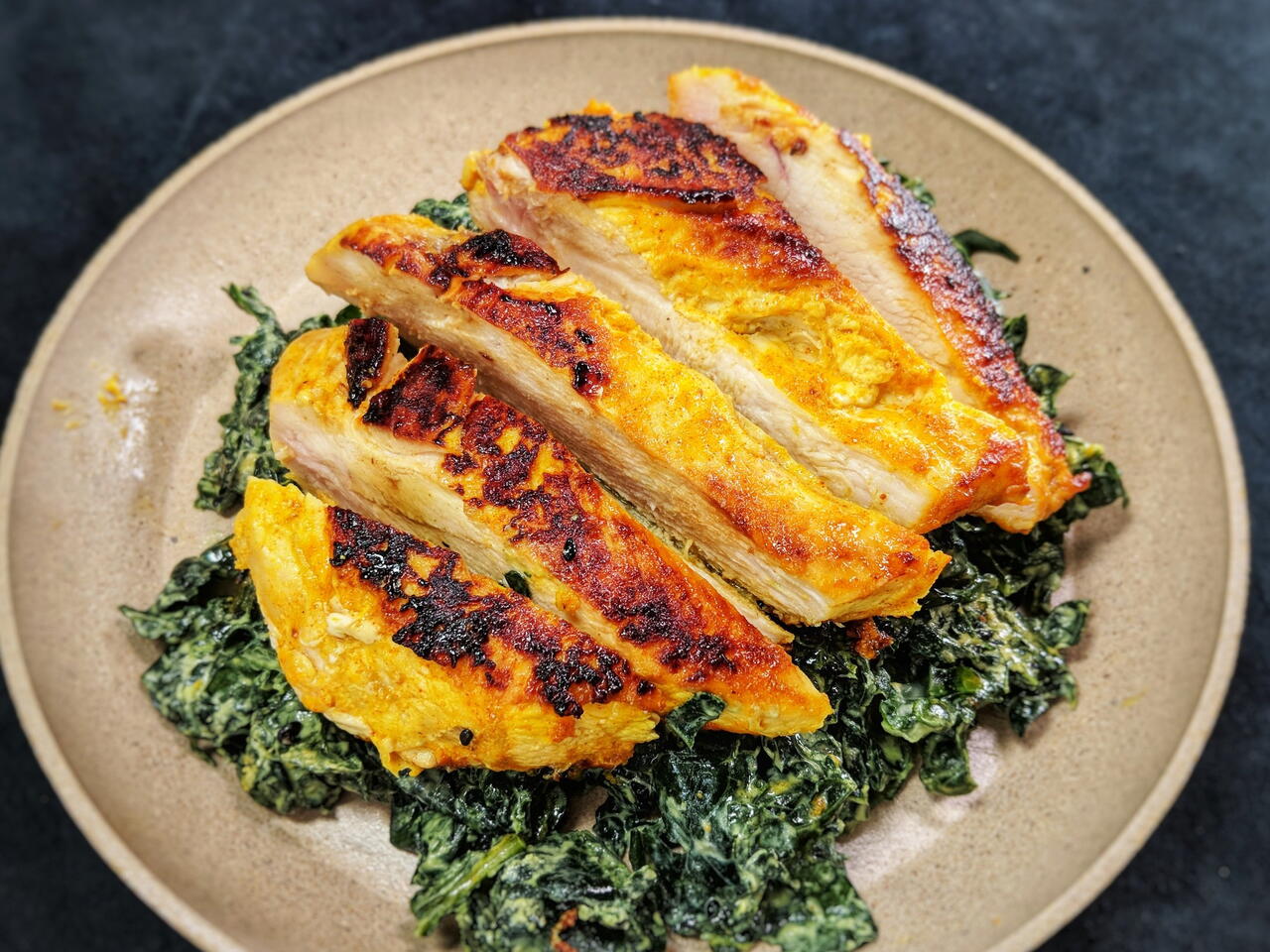 I love yogurt-based marinades for chicken, and this is one of my favorites. Super easy, but the longer you let the chicken marinate, the better, to an extent of course. I wouldn't marinate more than a day.
What you will need
1 tsp turmeric
1 tsp smoked paprika
2 Tbsp garlic paste
¼ tsp salt
1/2 cup greek yogurt
4 boneless skinless chicken breast fillets
olive oil as needed
How to cook
Combine marinade ingredients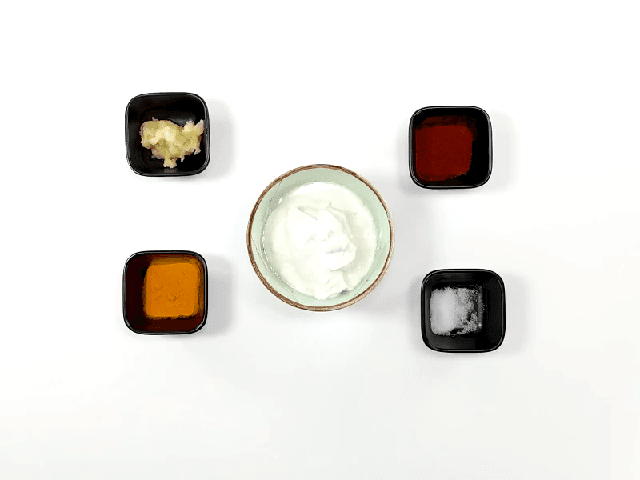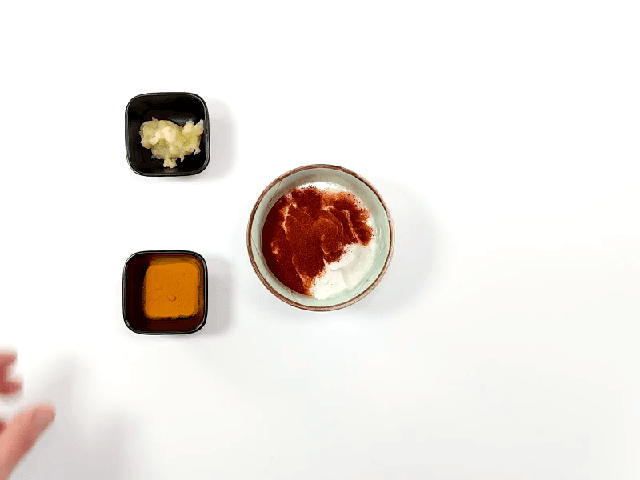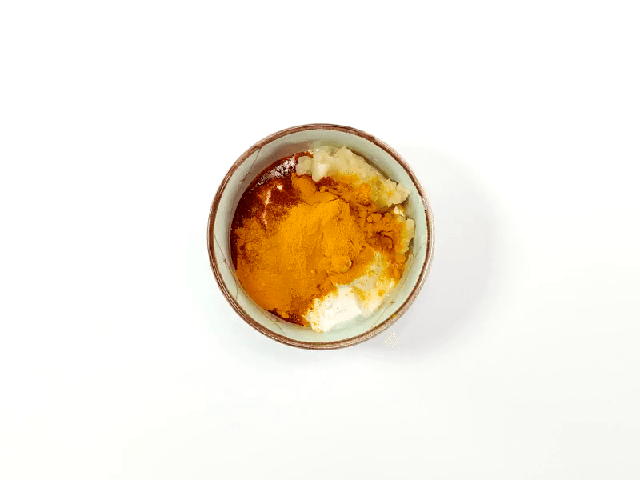 Combine turmeric, paprika, crushed garlic, salt and yogurt. Mix well.
Poke the chicken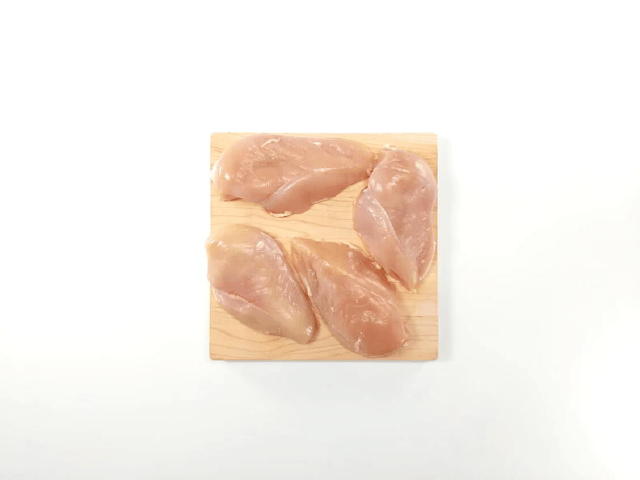 Not totally necessary, but it can help the marinade penetrate if you poke some holes in the chicken with a fork or a skewer.
Coat in marinade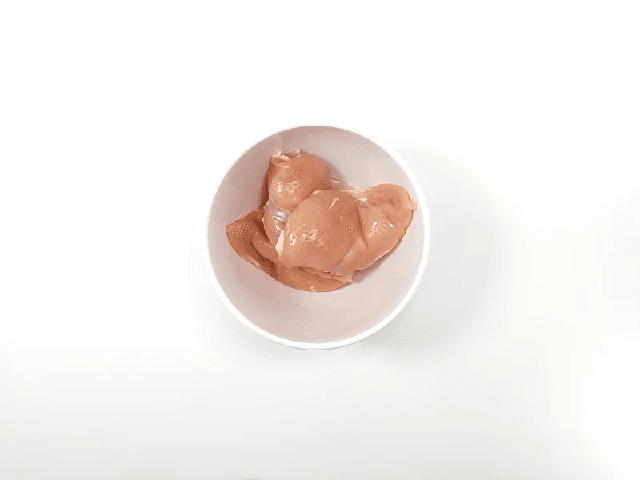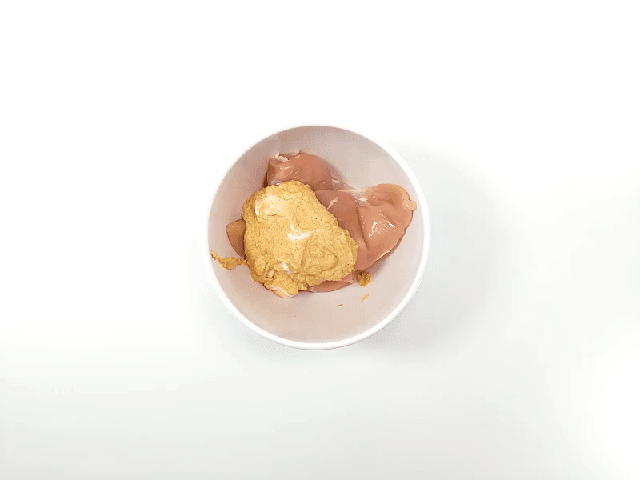 Toss the chicken in the marinade. Make sure the chicken is coated thoroughly.
Marinate for at least 4 hours
Toss the chicken in the fridge and let it marinate for at least 4 hours. You can let it marinate for longer if you like. The flavors will continue to intensify.
Heat some oil in a nonstick pan
Warm some oil in a nonstick pan over medium-high heat. The oil should be shimmering before you begin frying the chicken.
In goes the chicken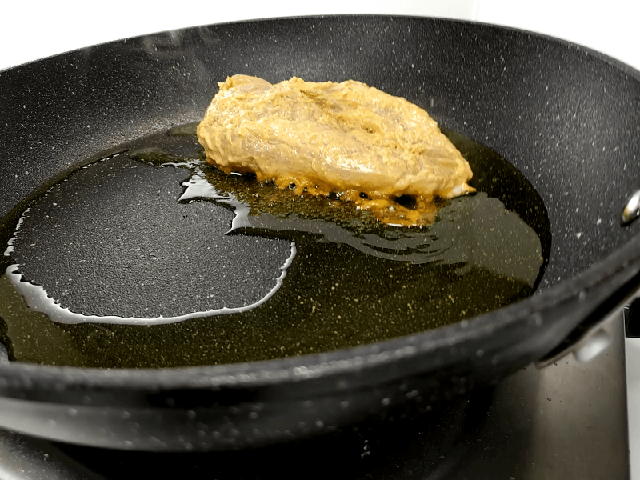 Place the chicken in the pan. The oil is hot, so it's smart to drop the chicken away from you, so as not to splash hot oil on yourself. I cooked only 2 pieces at a time because I did not want to crowd the pan.
Flip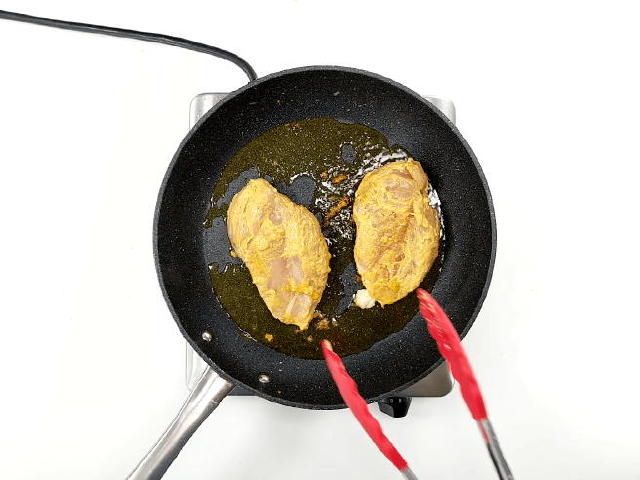 After about 7-10 minutes, when your chicken is well browned on the bottom, flip it to cook the opposite side.
Cook about 10 minutes longer
Let the opposite side cook for another 7-10 minutes. The filets should feel firm to the tough when cooked through. You can slice into the thickest section and check for any pink to be sure. Or use a thermometer and shoot for 160ºF (75ºC).
Remove from pan
Move the chicken breast to a cutting board and let it rest for 5 minutes before slicing.
Slice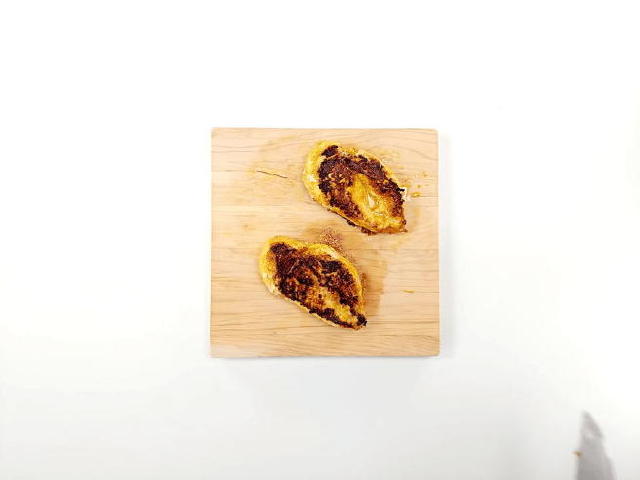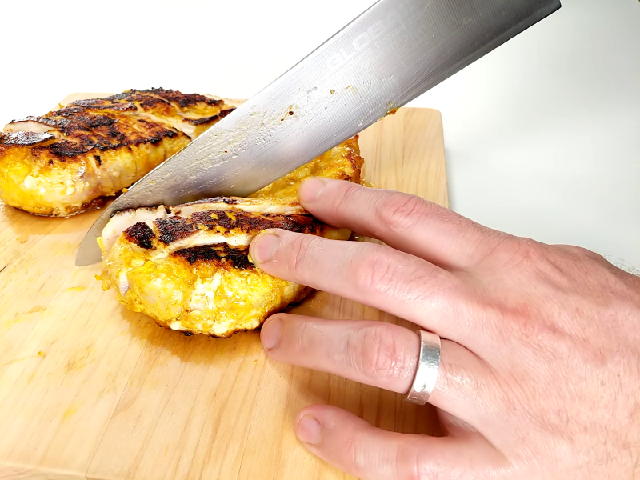 Like with any meat, try to slice against the grain.
And serve
I served this on top of some garlic sesame kale salad. Makes for a pretty healthy lunch.